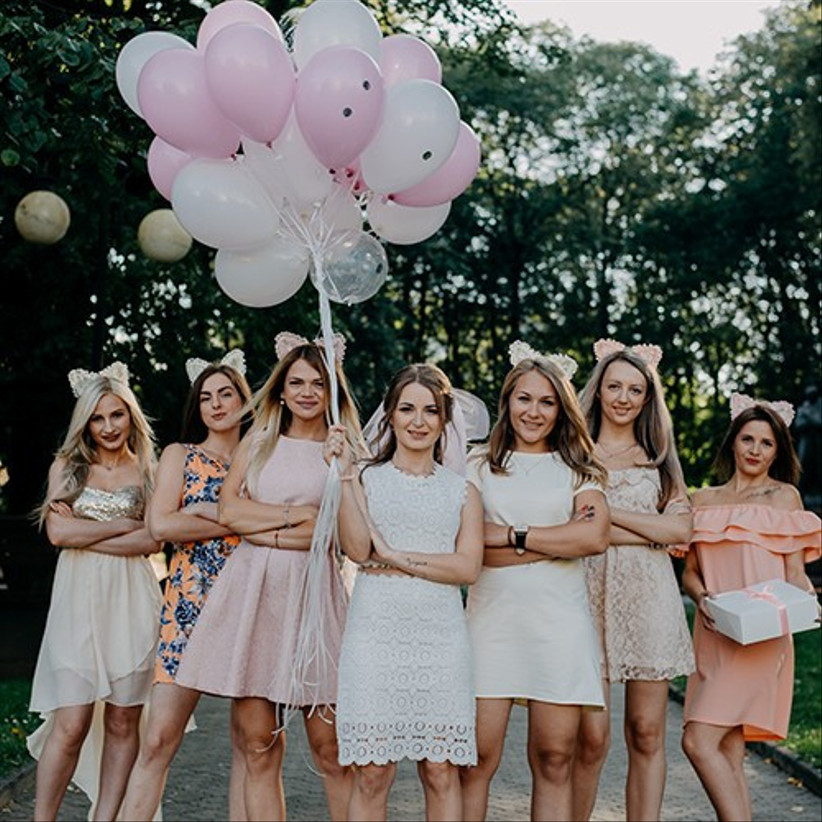 What are the best bridal shower ideas, is a question we get asked a lot. There's not one answer, but instead lots of little things you can do to make sure your friend has the best bridal shower ever.
We've rounded up 15 of our favourite bridal shower themes, making suggestions for how we think you can nail them. To round everything off we've included tips and tricks for bridal shower invitations, decorations, favours, and food. So all you have to do is pick a theme, decide which of our fab bridal shower games to play and then work out how much prosecco you'll all get through!
When deciding on bridal shower themes have the bride, or brides, at the forefront of your mind.
What kind of personality do they have? Would they love nothing more than waking up in a muddy field over three days to dance the nights away at a festival, or are they more a baking-and-bedtime-stories kind of gal? Whatever you decide it's the personal touches that bring everything to life, and make the party super special – so don't be afraid to put your own spin on our ideas below.
NB: We have included third party products to help you navigate and enjoy life's biggest moments. Purchases made through links on this page may earn us a commission.
READ MORE: 15 Fun Themes for an At-Home Bridal Shower
Happy planning!
Bridal Shower Themes
First thing's first when you're putting together your friend's bridal shower – and that's the theme. Here are some of our favourites, which offer up the chance for plenty of fun, food and drinks inspired by their general vibe.
1. Floral Fun for Girly Girls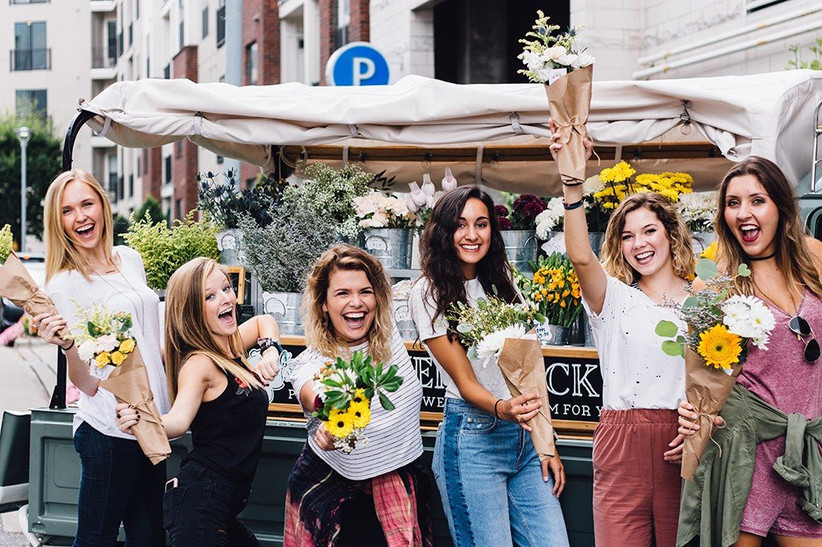 It's a cliche, sure, but most gals love flowers. If your pal has a panache for petals then why not go all out and throw a floral themed bridal shower? You could head off to a flower crown making workshop, or organise a course where you learn how to make DIY wedding bouquets, then grab a fancy lunch in the kind of place that would serve up meals with edible flowers, before heading home to play games and drink botanical-inspired cocktails made with flavours of rose and lavender.
Essential Kit: Flower-themed bridal shower game print outs
2. A Proper Pink Party for Retro Lovers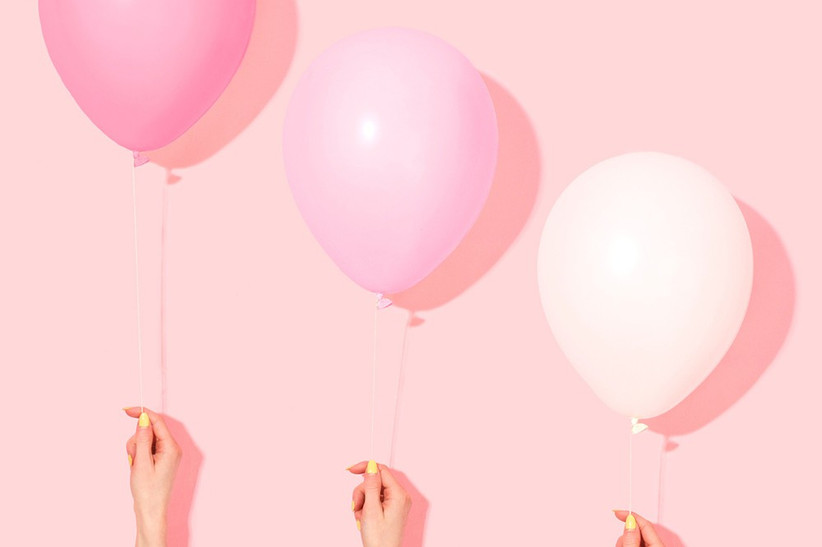 There's somehow a very fine balance between total tat and a healthy old dose of nostalgia. A pink party will take any girl and her pals back to the good old days when pink was perfection, and everything you owned had to be served up in such a shade.
Granted, this one's for a certain type of girl only, but it can be made into a pretty punchy theme. Make everyone wear something pink (they do say it makes the boys wink, after all), serve up retro Pink Panther wafer biscuits and play kids' games like pass the parcel.
Essential Kit: Pink pass the parcel
READ MORE: The Best Bridal Shower Games
3. Pool Party for Sun Worshippers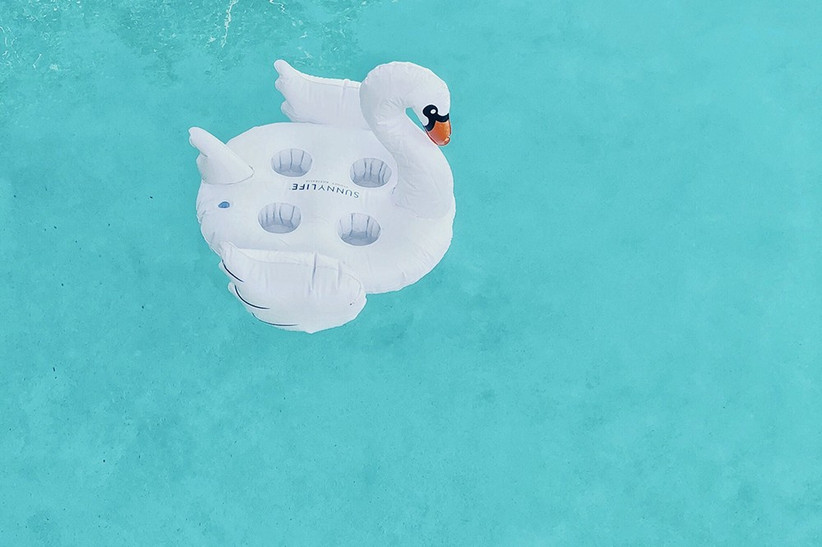 There's no two ways about this, you're going to need a pool to pull this bridal shower idea off. But depending on your expectations that could be a blow up number in your back garden, or an infinity pool in Ibiza.
This is perfect if your pal loves a holiday more than anything else and gives you all a good excuse to lie around chatting by the side of a pool all day, drinks in hand. Make sure to grab plenty of fun inflatables, get plastic cocktail glasses bought and arrange for everyone to bring their swimwear A-game.
Essential Kit: Inflatable swan drink holder
4. Afternoon Tea for Angelic Types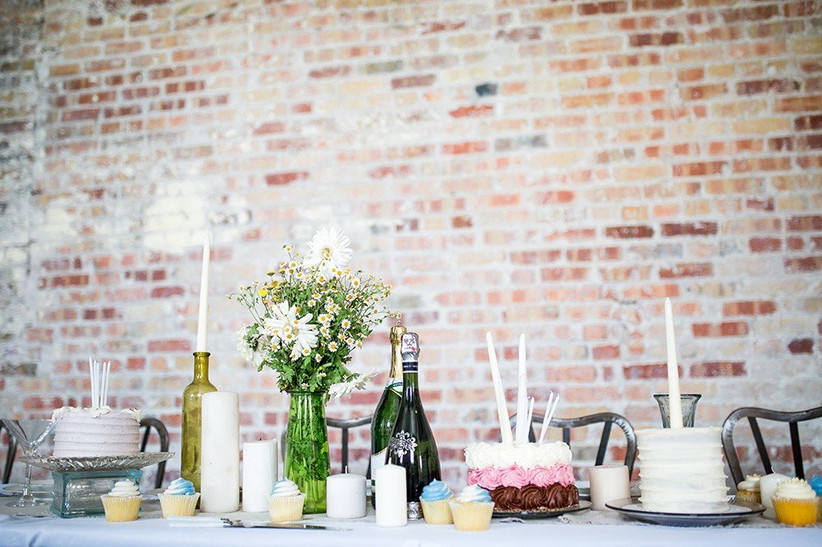 An afternoon tea is certainly not going to provide any scandalous stories, but is a pretty good option for foodie friends. If you're looking to keep costs down you could assign all your hens a job when it comes to the spread – get someone on sandwiches, someone on scones, someone else on cakes etc – and host it at home.
For a something a little flashier booking into a nice hotel to allow for some pampering, and don't forget to add the prosecco option.
Essential Kit: Afternoon tea party gift box
READ MORE: 13 Luxury Spa Locations Brides Will Love
5. Unwind (Without Wine) at a Spa Day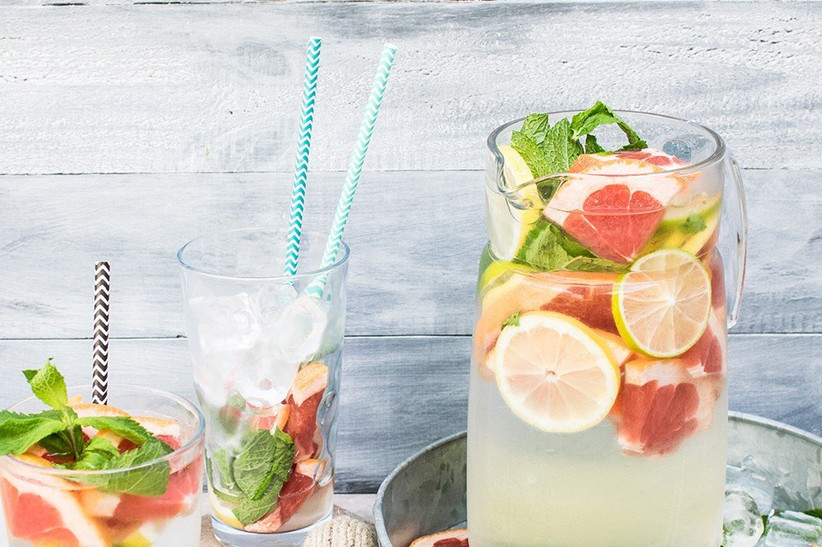 Ok, you could still have wine, but a spa day is a really lovely way to get some down time in with your girls before the wedding madness kicks off. If you're doing it at home why not get everyone to bring their own dressing gown and face mask and take it in turn to do each other's nails? Don't forget to make up plenty of flavoured waters and serve up fresh fruit platters for a saintly snack.
If you feel like splashing out book into a spa and let the professionals take care of you. Plus, after all the detoxing you'll be ready for a good re-toxing (which is where the wine actually secretly comes in).
Essential Kit: Clay masks and bamboo mixing bowls and brush
6. Cocktail Making for a Crowd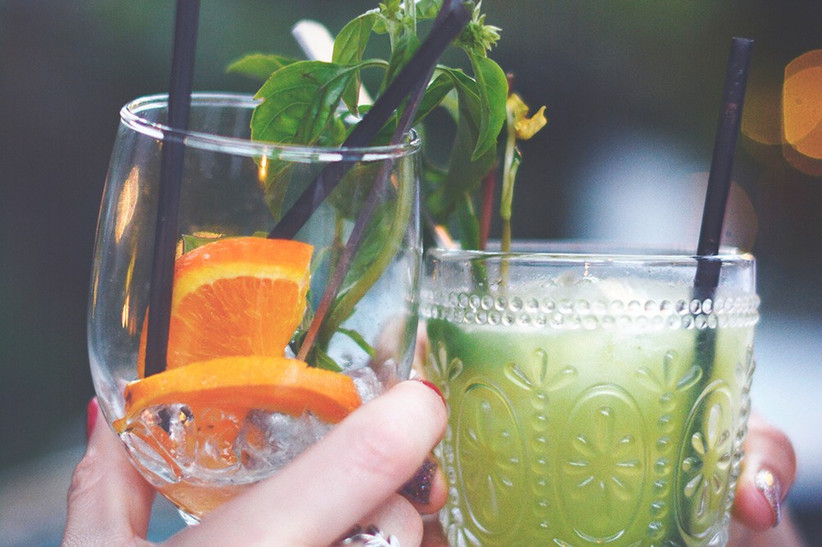 There's no better way to enjoy cocktails than when surrounded by a crowd of your favourite people. For a fully cocktail themed weekend you could organising a cinema-style viewing of a James Bond film, get everyone to come in black tie and challenge each person to make their own signature cocktail.
If there's budget you can get someone to come to your party place and mix up drinks for you, or you could head to a bar or hotel for a masterclass in mixology.
Essential Kit: Personalised cocktail kit
READ MORE: Six Cocktail Games You Need to Try
7. The Perfect Picnic for Pals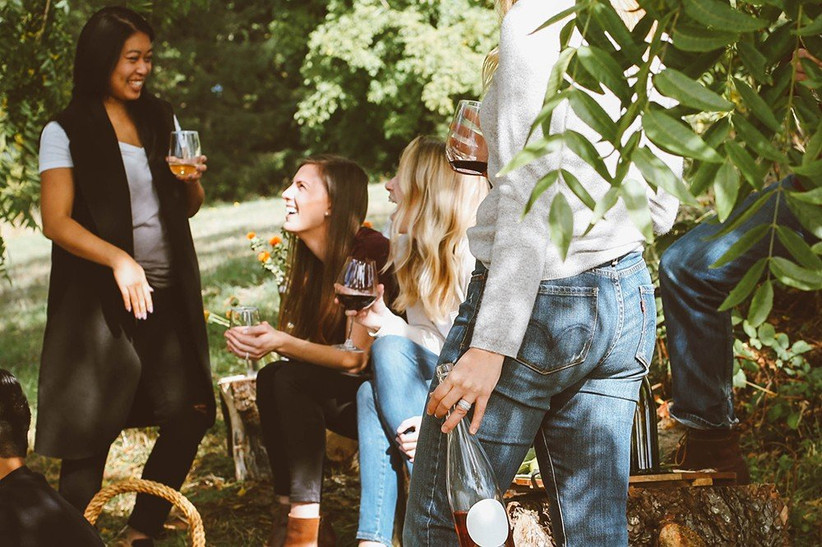 If your bridal shower planning is for a summer celebration then a big picnic could be perfect. They offer up the opportunity for everyone to contribute in a small way for big impact.
Ask everyone to pitch in with the food and drink, throw down lots of lovely mix 'n' match blankets, string up some bunting and that's the job done. For further fun why not provide park games, like rounders or frisbee?
Essential Kit: Personalised picnic hamper
8. Dance Class for Bad Asses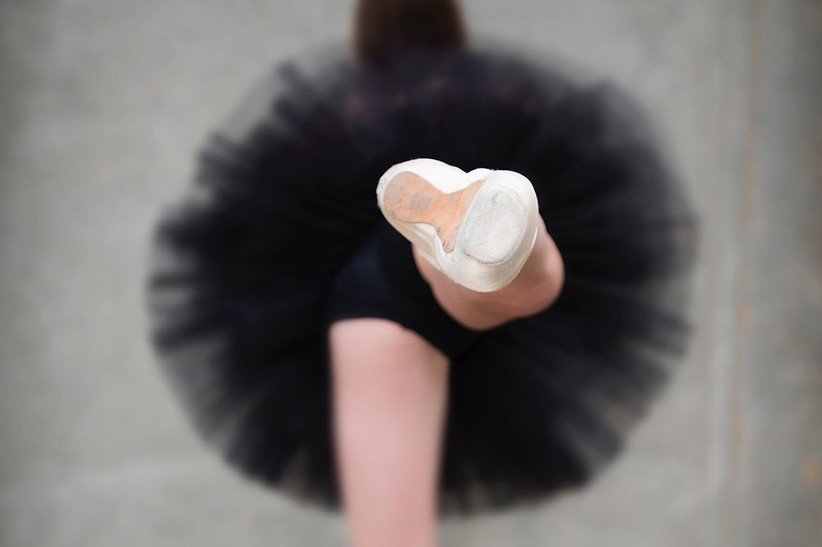 There's something seriously satisfying about working up a sweat. We think it's probably something to do with knowing how many calories you can consume afterwards, guilt-free. If you know the bride is an active gal then why not organise a dance class? Most studios offer package deals for group, and you could even perform what you've learnt on the big day!
Essential Kit: A pink velvet leotard for the bride, obviously
READ MORE: How to Host Your Own Bride-to-Be Breakfast
9. Wine Tasting for a Wild Crowd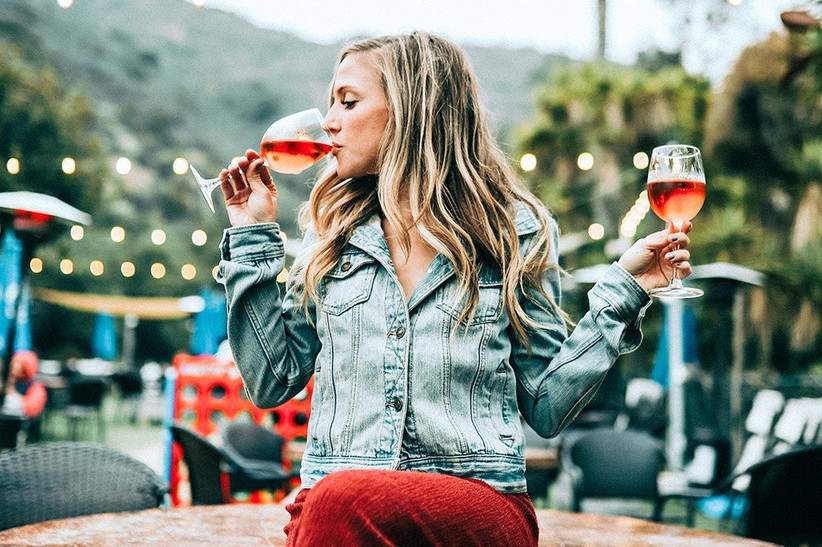 Is your friendship often found to strengthen over a glass or two of vino? If so then wine tasting could be the perfect. Get your gaggle of girls (and maybe guys) together and head off to a vineyard or wine shop for the afternoon, to make your way through different types of reds, whites and rose options. We know you're meant to probably spit each taster out, but we won't tell if you don't.
Essential Kit: Wine tasting score cards
10. A Music Festival for the Mob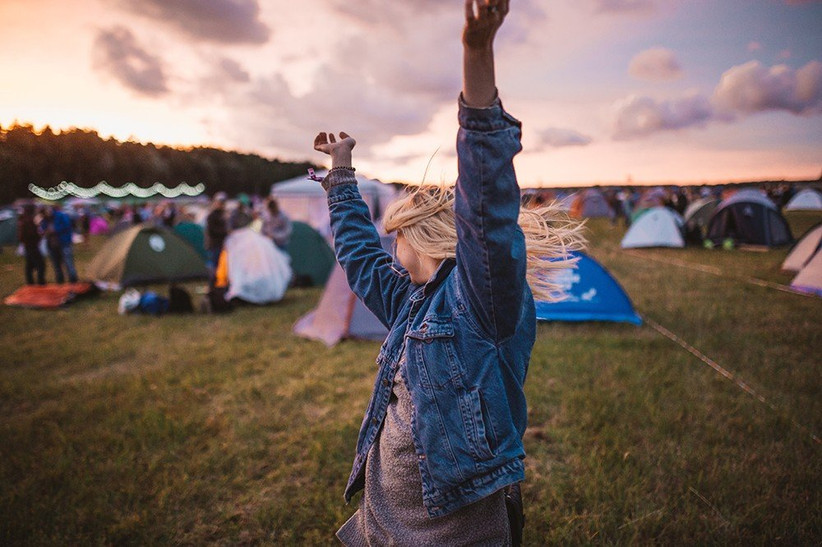 Festivals aren't everyone's cup of tea, but people who love them really love them. A festival theme could be a few beers, a good playlist and some floral headbands round your back garden, or it could be a full weekend away with all your best friends indulging in good music, street food and very little sleep at one of the many of the summer's offerings.
Essential Kit: Festival visors
READ MORE: Our Favourite Festival Hen Party Ideas
11. A Collective Camping Trip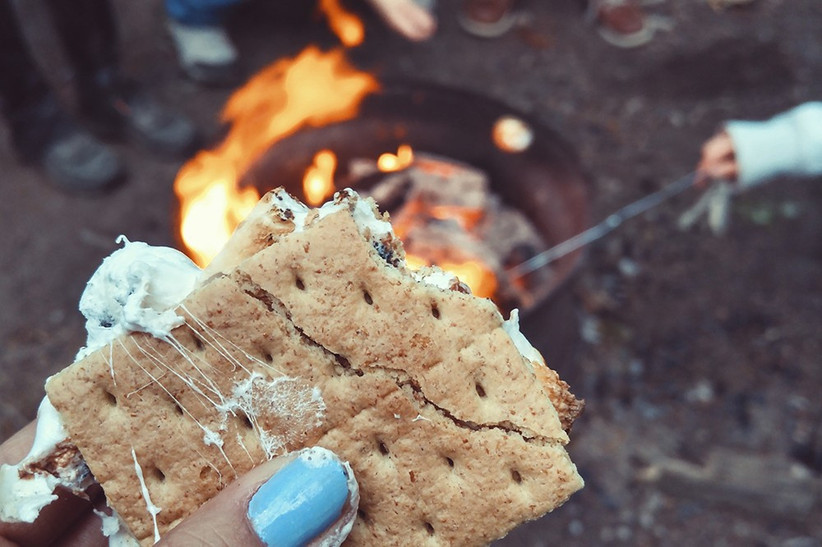 Sometimes all you need is an opportunity to spend a couple of days with your best friends, with minimal distractions. We love a camping bridal shower for its ability to bring us back down to earth.
If you can't quite manage without life's little luxuries then you could book into a snazzy site with high-end showers and toilets, or even pitch up in your own garden. For full out effect make sure to bring marshmallows to toast and enough sleeping bags for everyone to snuggle down in.
Essential Kit: Blankets
12. A Princess Party for Pampered Pals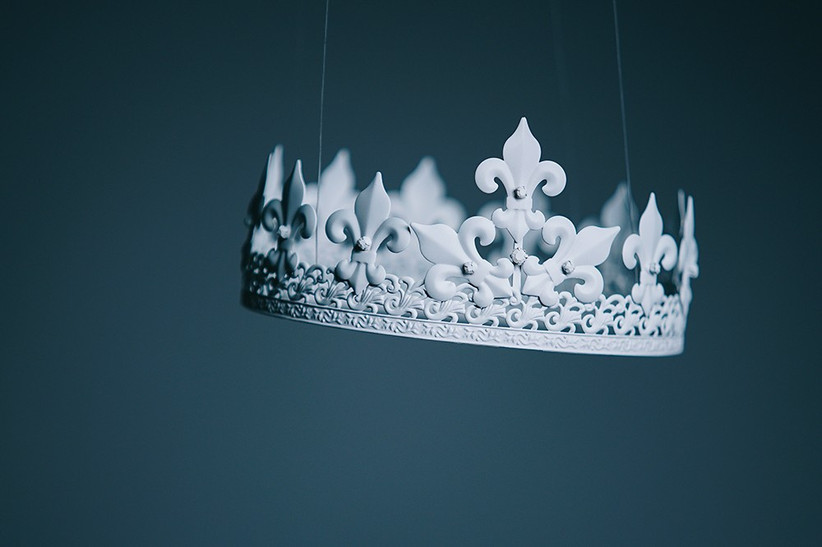 There's always one princess in a group, and if yours just happens to be the bride then mabe a princess party is perfect. Kick things off with a little tiara making crafting, provide DIY photo booth princess props and grab some prosecco glitter for cocktails fit for a crowned princess.
Essential Kit: Prosecco sparkle
READ MORE: The Ultimate Disney Hen Party Ideas
13. Karaoke for Queens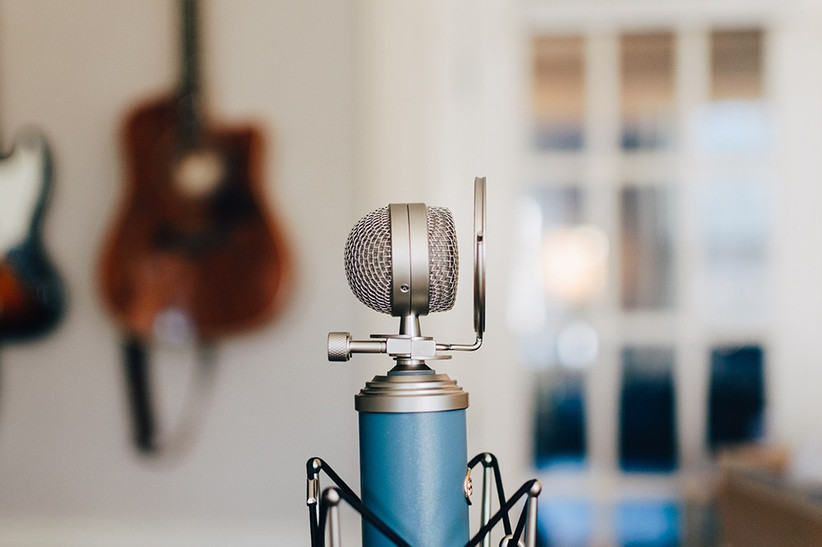 Does your bride love being the centre of attention? If so there's nothing else for it, you're going to have throw a bit of karaoke in the mix for her bridal shower. Either book yourselves into a karaoke bar that offers up private rooms, or hire a karaoke kit and do a DIY version in your front room. One thing's guaranteed, you'll be fighting each other to get on the mic all night.
Essential Kit: Glitter mic covers
14. Have a Hag Party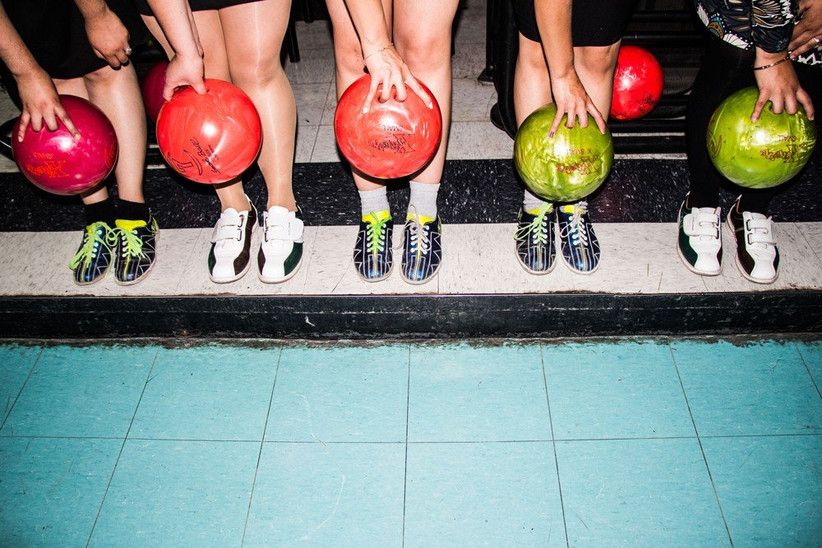 There's no bridal shower bible that says you can't celebrate with your other half. Recently more and more couples are choosing to combine their hen and stag parties, giving us the rather lovely sounding mashup term of 'hag party'. If your friend and their partner have close knit groups of mates made up of both boys and girls then this can be a really fun way to get to know all their pals before the big day. Think of something fun that everyone would like to do – like paintballing, bowling or even just sitting back in a bar.
Essential Kit: Team bride or groom badge
15. Retro Kids' Party for the Child in All of Us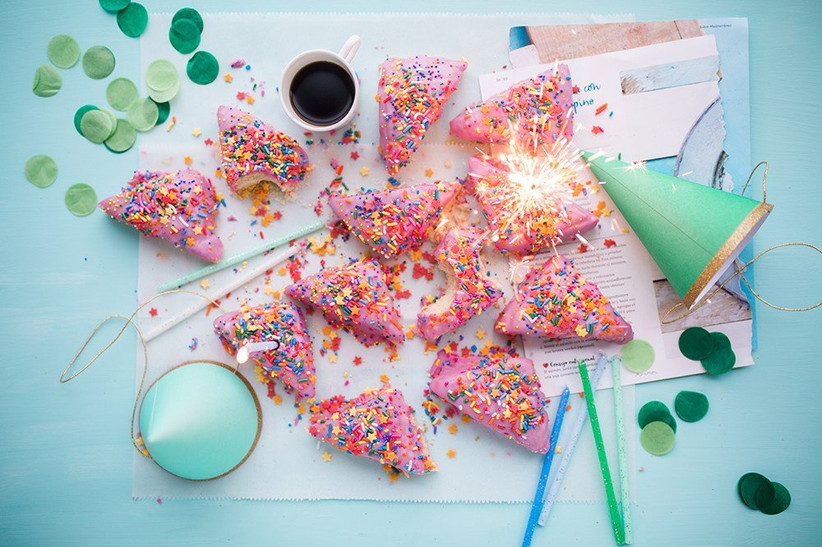 Sometimes getting married can feel a bit grown up and scary, so to counteract that we love a good old fashioned kids' party theme. We're talking balloons everywhere, party games, a load of sugary treat and one fabulous addition: some booze. Make sure to pack up party bags for everyone, and don't forget the cake!
Essential Kit: Confetti balloons
READ MORE: 25 Fun London Hen Do Ideas
Bridal Shower Invitations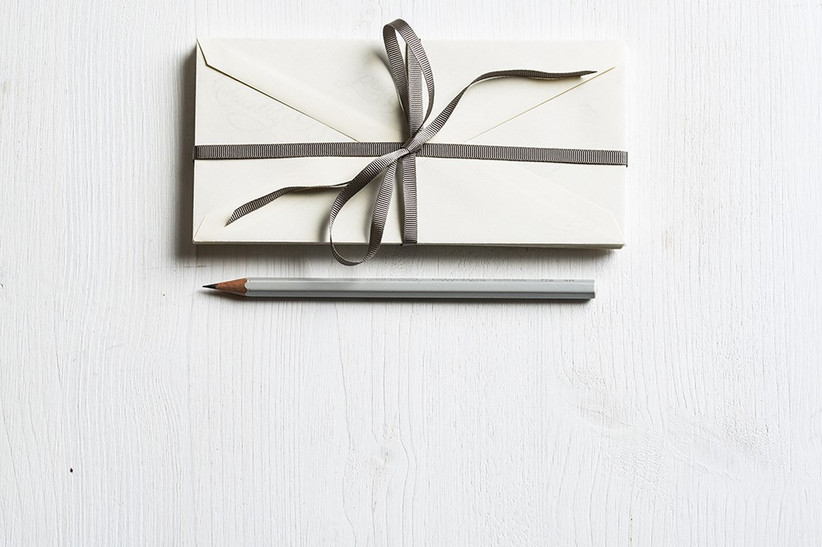 Nailed your theme? Next thing on the list is probably your bridal shower invites then. These obviously aren't a necessity (everyone knows how to make a WhatsApp group), but they're a nice way to introduce your planned theme and get everyone excited for what's to come. Here are some of our favourite bridal shower invitation options:
Send an e-invite. Websites like Paperless Post offer free designs that you can send to everyone's email addresses that pop open like little virtual invites. Cute and cheap.
Design your own invites for free. We love Canva, which is a graphic design software that allows you to drag and drop into their templates, so you could update with pictures of the bride or customise your invites depending on the theme.
Buy a download and print pack designed by a small creative business. We love Etsy for their selection of bridal shower invitations, they have options for any theme you could think of.
READ MORE: 22 Hen Party Bag Filler Ideas
Bridal Shower Decorations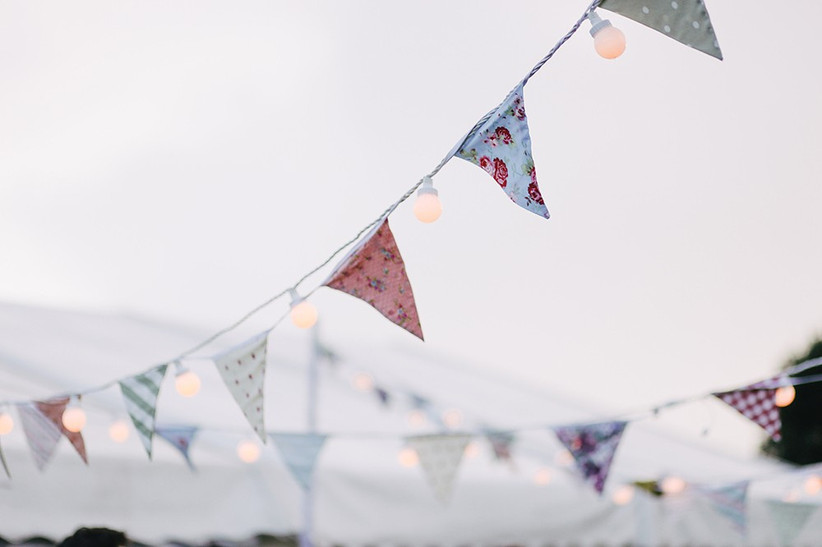 When it comes to bridal shower decorations we always think less is more. Treat yourself and yours gals to a few well thought out decorations instead of going overboard with balloons and bunting on every last surface available. Once you've got you bridal shower ideas sorted in terms of a theme you can work out where best to blow the budget on decorations. Here are some of our favourite ways to make maximum impact with just a few little bits and bobs.
Put up some paper decorations. You can buy really pretty paper chains, honeycomb pompoms or paper fan decorations in all sorts of colour-ways, to suit any theme, and they're often really affordable. Their large-scale means you get your theme across pretty sharpish without having to faff with too much decor.
Invest in a welcome sign. If you're going to be putting on a party then you may as well make the first impression count. Welcome signs are the perfect way to set the tone of your day from the off.
Throw together a DIY photo booth. Everyone loves an excuse to take some silly snaps. Pull together a photo booth background and some fun photo booth props and you've got yourself a seriously good selfie station. You can even download apps now that turn your pictures into old fashioned-looking photo strips.
READ MORE: How to Plan a Hen or Bridal Shower on a Budget
Bridal Shower Favours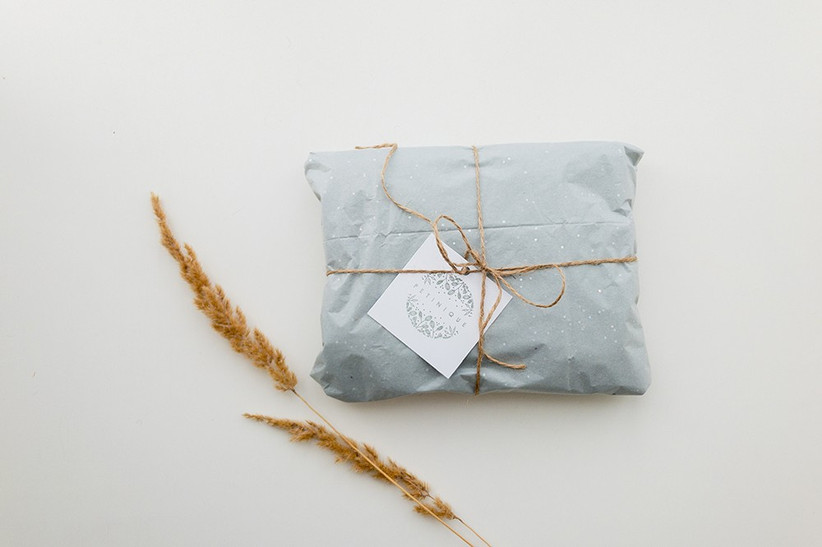 Bridal shower favours aren't a necessity, but they're a nice thing to have if the budget will allow for them. A little treat for each member of the bride's 'I do crew' is a sweet way to say thanks for being there. There's no need to spend a fortune though, a little goes a long way – and remember it's the thought that counts! Here are some of our favourite ideas for cheap bridal shower favours.
Help everyone get over the night before with a hangover kit. Fill them things like mints, pain killers, crisps, energy drinks, eye masks and ear plugs.
Organise a little personalised token of thanks. You can get near enough anything personalised now, if you look hard enough. For bridal showers we like personalised lip balms, personalised mini champagne bottles or personalised bracelets.
Have a hip flask to hand for each of the gang. If you're planning on being out and about, for a picnic themed bridal shower for instance, then hip flasks are a fun way to get everyone to bring their own booze! Hand out sparkly versions and then get everyone to fill their own with the favourite tipple.
READ MORE: 21 Hen Games Perfect for a Bridal Shower
Bridal Shower Food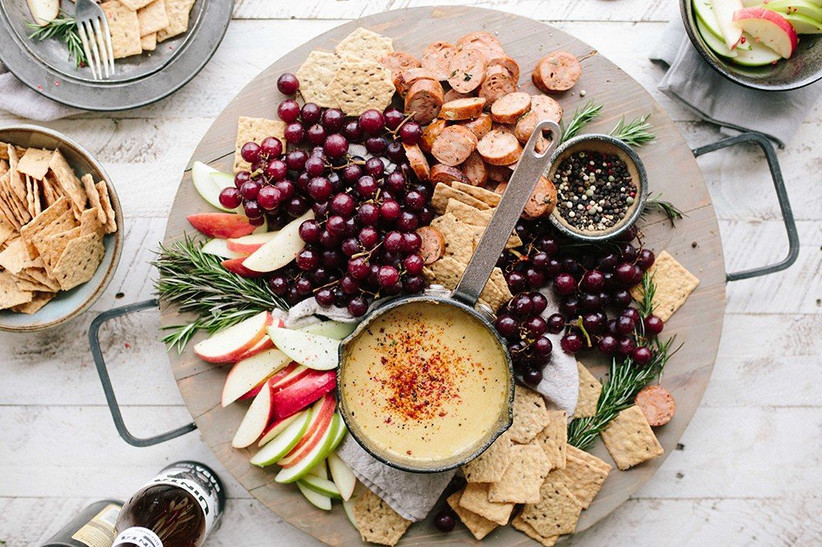 The final thing on your to-do list is probably the bridal shower food, although this can be a pretty big part of any party. Making sure everyone is fed and happy before heading out (if you're planning on painting the town red) is pretty important, but can be a piece of pie to put together.
When it comes to the food presentation is key, you can dress up a few sandwiches with cute tea party tags, or make crisps and dips look pretty exciting just by decanting into cool bowls. Here are some of our quick fixes for bridal shower food on a budget.
One word: Pizza. Who doesn't love a good hunk of bread covered in their favourite toppings? Get everyone to chip and in for a delivery a couple of hours before you plan on heading out and we can nearly guarantee you'll get yourself hero status.
Get together a grazing platter. Ask everyone to 'bring some beige', like crisps, nuts, sausage rolls, bread etc and dress it all up with some roasted vegetables, fancy dips and some colourful slices of fresh fruit on large boards or plates. This approach means everyone can nibble their way through the night at their own pace, and you won't have to faff about with table settings or making sure everyone has had enough to eat.
Skip out on savoury and do a dessert bar. Sometimes there's nothing better than a good dose of sugar. A dessert bar is perfect for brides with a super sweet tooth, and can be a good way to get everyone to contribute. Ask everyone to bring along their favourite desserts and assemble them all on one long table. You could dress up the offerings with cake toppings and cute paper plates and napkins.
If you're a bridesmaid planning a hen do or bridal shower, you'll recognise each one of these 15 emotional stages of organising a hen party.