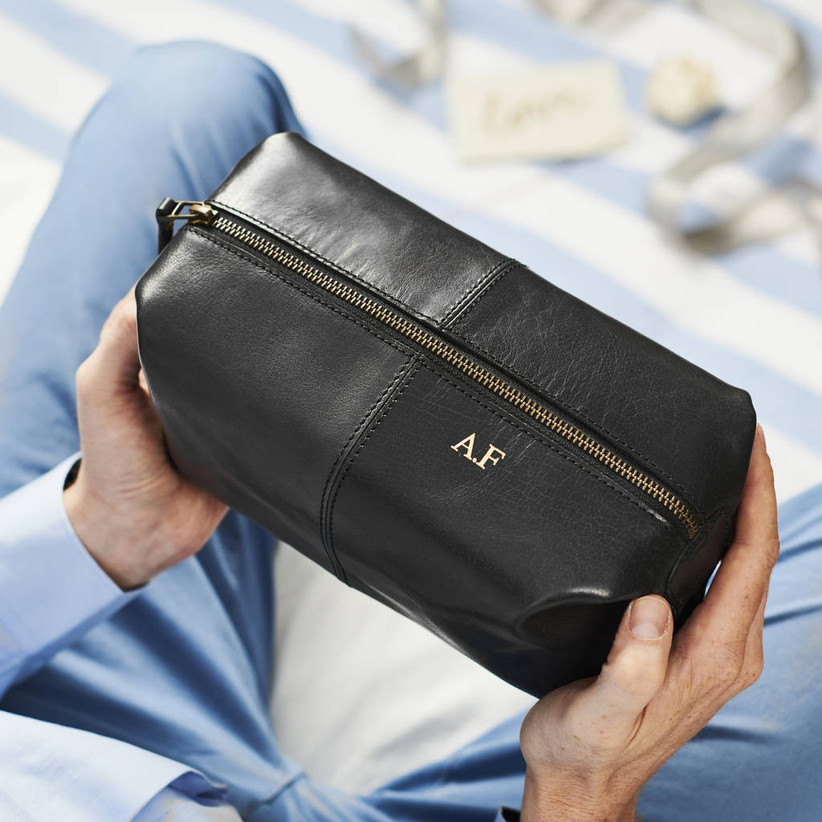 The best man will be there to help the groom during every step of his wedding planning process.
From trying on wedding suits and organising an awesome stag do to giving a hilarious best man speech, there are a whole load of best man duties which might go unnoticed by the other guests.
For that reason, treating him to a best man gift is a lovely way to say thank you for all of his help. To give you a helping hand, we've compiled a stylish selection of gifts for the best man to suit every budget.
Lots of these will also double up as great groomsman gifts, for the other male members of your wedding party. Happy shopping!
Best Man Gifts Under £30
1. Personalised Best Man Beer Stein – £29.75, Becky Broome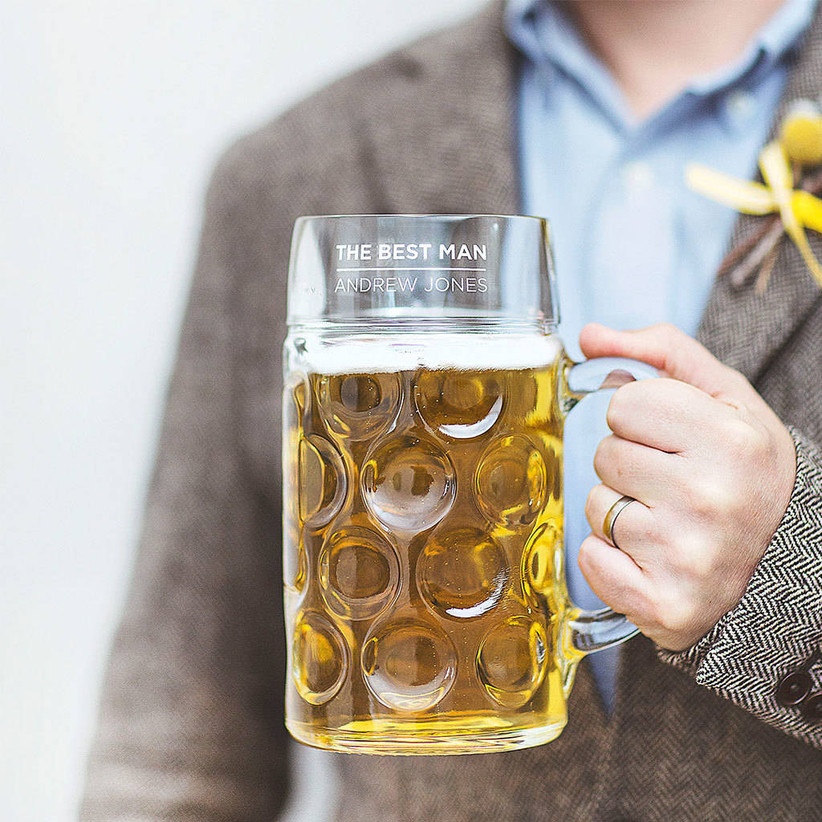 We love this personalised glass by Becky Broome. Your best man will love to put it to good use on your wedding day and for years after.
The glass can be personalised with his name and it holds an impressive 2.2 pints of beer - more than enough Dutch courage for that speech!
2. Best Mates Get Promoted to Best Man Mug – £14.25, Ellie Ellie
If a brew is more your best man's cup of tea then a mug will go down a treat!
These fab mugs are available for just £15 from Ellie Ellie and will look super cool on a wedding morning getting ready pic!
3. Personalised Rose Gold Collar Stiffeners – £23, Penelopetom
We love this pair of bespoke polished rose gold collar stiffeners – a lovely thank you gift which your groomsmen will be able to put to good use on the wedding day.
They can be engraved with your choice of message in a selection of fonts, making them truly unique to the recipient. What a lovely idea!
4. Usher, Groomsman or Best Man Wedding Socks – £12.95, Quirky Gift Library
For a groomsman gift that can be used on the big day, these wedding socks from Quirky Gift Library will be a perfect choice.
You have a range of colours to choose from, the socks come in their own special gift box and you can choose to have it wrapped - it couldn't be an easier gift choice!
READ MORE: The Best Groom's Socks – From Silly to Stylish
5. The Best Man Personalised Print – £25, Just For You
We're obsessed with this stylish vintage-style print by Just For You.
It is based on an old theatre poster, perfect for your culture-loving best man, and can be personalised with names and your wedding date.
An usher version of this print is also available, if you'd like all your gifts to match.
6. Speciality Beers of the World & Savoury Treat Box – £24.50, Beer Hawk
What best man wouldn't be over the moon with a hamper full of beer?
This set contains six speciality craft beers which have each been paired with a savoury treat. Once your groomsmen's wedding day hangovers have subsided, they'll love tucking into this thank you treat!
7. Personalised Gold Groomsman Keepsake Gift Box – £27, Rosie Willet Designs
Give your best man or groomsmen a gift they can wear on the day and beyond with this personalised tie.
Initials can be added to the tie on the outside and the date of your nuptials and wedding name added to the inside, making it super personal but also wearable after the day.
These Rosie Willets Design ties come in a range of colours and can be personalised to suit you.
8. Personalised Groomsman and Best Man Wine Glass – £19.99, Perfect Personalised Gifts
If your best man or groomsman is more of a wine drinker, than a personalised wine glass like this one from Perfect Personalised Gifts is a great gift.
Add their name and role and pair it with their favourite plonk for extra brownie points!
9. Classic Best Man Personalised Print – £25, Just For You
This personalised wedding thank you print from Just For You is a fun and stylish thank you gift for your best man.
It can be personalised with his name and your wedding date and would look fabulous hanging on the wall in his home. You can choose from a range of fun colours, too!
10. Personalised Groomsman Tumbler Glass – £22.75, Becky Broome
These personalised tumbler glasses from Becky Broome are the perfect way to toast to the wedding – maybe buy a bottle of your favourite whiskey to go with them (just make sure you limit yourself to one single measure only before saying your vows!).
11. Personalised Best Man Survival Kit – £25, Men's Society
If your groomsmen are wedding novices then this Groomsmen Survival Kit is perfect for them.
The kit includes a backup wedding ring (yes really!), a stainless steel pocket comb, mini toothbrush with toothpaste and a handkerchief.
12. Wooden Personalised Best Man Hanger – £16, Sophia Victoria Joy
These personalised wooden hangers will not only look super cool on your wedding photos but they'll also serve as a reminder of the day in your best man or groomsman's wardrobe for many years to come!
Best Man Gifts Under £50
13. Personalised Leather Groomsman's Key Ring – £39, Maxwell Scott Bags
This luxury leather key ring would make the perfect gift for your groomsmen. It is hand stitched and can be personalised with the groomsman's initials or the wedding date. He'll love it!
14. Rose Gold Personalised Cufflinks – £40, Penelopetom
Your groomsmen will be looking sharp if you gift them all with this copper tie clip and cufflinks set from Penelopetom.
We love the warm metallic finish and as you can personalise the cufflinks with their initials, it's a perfect gift for them to wear on the big day.
15. Personalised Leather Belt – £30, Vida Vida
A quality leather belt with a hidden message will go down a storm - not only can your best man wear it on the big day, they can also rock it anywhere they like afterwards!
You can add their initials to the outside for an extra personal touch and choose black or brown leather.
16. Personalised Hip Flask with Leather Cover – £39.50, Hyde Wares
Super stylish couples will adore this hip flask from Hyde Wares.
If your best man is a whiskey lover, this is the perfect way to say thank you. It comes in black, brown or tan leather and can be personalised with your groomsman's name.
17. Personalised Wooden Beard Care Kit – £41, Mo Bro's
If one of your groomsmen takes great care of his beard then treat him to this Mo Bro's beard care kit. It'll have his pride and joy in great shape for the wedding photographs!
This box contains everything from beard hold to beard balm and a comb, and can be personalised with your friend's name. What a treat.
18. Personalised Cheese Board Set – £34, Dust and Things
Does your best man know his gorgonzola from his gouda? A cheese connoisseur will adore this cheese board set from Dust and things.
Personalise it with your best man's name and throw in a slice of his favourite cheese or a bottle of port!
19. Personalised Written Date Cufflinks – £44, Maria Allen Boutique
Available in a rose gold or brushed gun mental finish, these stylish rectangular cufflinks from Maria Allen Boutique can be personalised with your wedding date, reminding your best man of his big role whenever he wears them!
20. Conscious Man Skincare Box – £49, Conscious Skincare
For groomsmen who will be taking their time over their appearance on the big day, this Conscious Man Skincare box is the perfect thank you gift.
Leave it on display in the room they'll be getting ready in for a lovely surprise. It includes body wash, body lotion, hand cream and Argan oil.
Best Man Gifts £50 & Over
21. Calvin Klein Jeans Leather Billfold Wallet – £55, Selfridges
A wallet is a classic gift for men and something that's likely to last for years - ideal for commemorating the big day!
We love this simple black design from Calvin Klein Jeans with its sleek shape and subtle silver lettering.
22. Personalised Leather Wash Bag – £50, Vida Vida
This leather wash bag from Vida Vida is available in black, tan or brown and can be personalised with a word up to 10 letters long.
Whether you choose to engrave it with their name or their role in the wedding party, we're pretty sure your best man will love it.
23. Groomsman's Personalised Leather Luggage Tag – £58, Maxwell Scott Bags
If some of your best memories with your groomsmen have been on holidays (and on that legendary overseas stag do, of course), they'll love this personalised luggage label.
It's the perfect, unique thank you gift made from the most luxurious of leather and engraved with your groomsman's initials.
24. Personalised Magnum of Bordeaux Red Wine – £75, Bottle Bazaar
Does your groomsman know his wine? Then he'll know this is a good bottle and will totally appreciate the thought.
Not only does this magnum contain two bottles in one, but the modern label can be personalised with a special thank you message. Every bottle will come beautifully tissue wrapped and gift boxed with a tasting note card.
25. Dior Sauvage Eau de Parfum - £66, Selfridges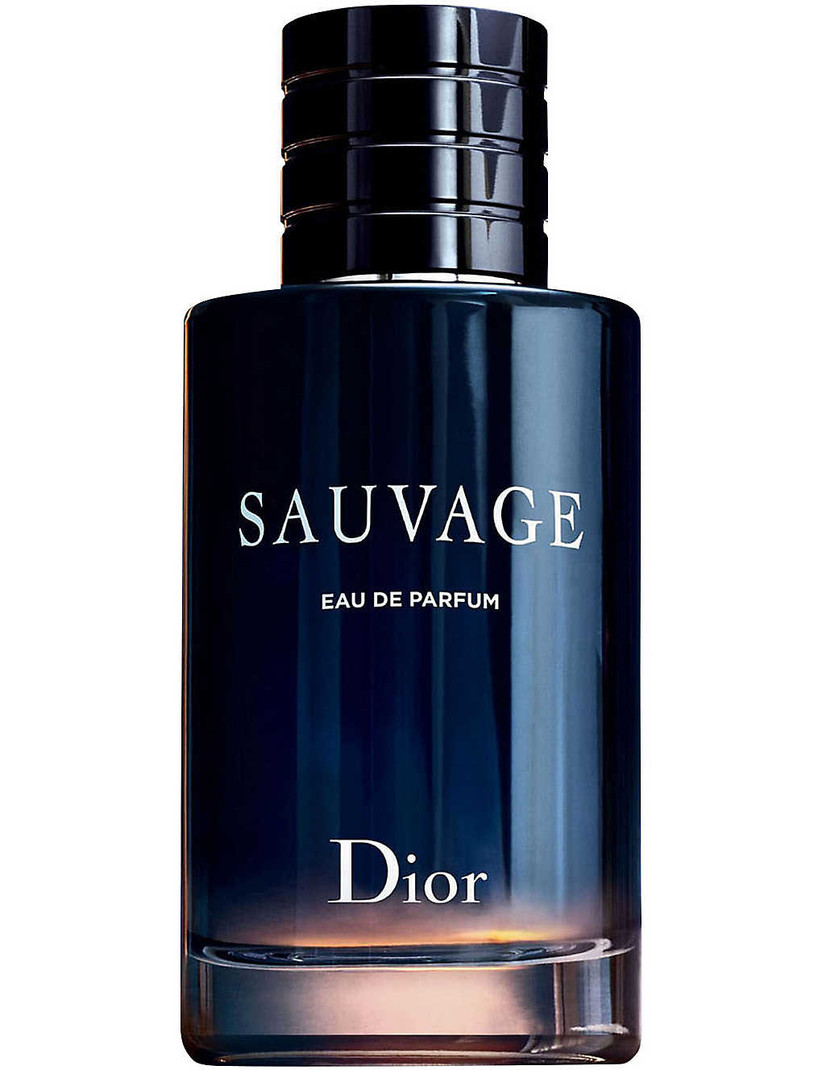 Treat your best man to the gift of one of the most iconic men's fragrances around.
With a woody heart wrapped in smoky Papa New Guinean Vanilla absolute, Dior Sauvage is an exotic choice that's bound to attract the attention of the bridesmaids - a winner for the single man!
READ MORE: 28 Thoughtful Gifts for Your Wife
If your search continues for gifts for your wedding party, why not check out our round-up of the best bridesmaid gifts to suit every budget?
We have included third party products to help you navigate and enjoy life's biggest moments. Purchases made through links on this page may earn us a commission.