The Best Wedding Perfumes for Every Bride & How to Make it Last All Day
From scents old and new to bridal fragrances to suit your style, here's how to choose a wedding perfume that will evoke your big day for decades to come. Don't go scent shopping without reading this first…
We have included third party products to help you navigate and enjoy life's biggest moments. Purchases made through links on this page may earn us a commission.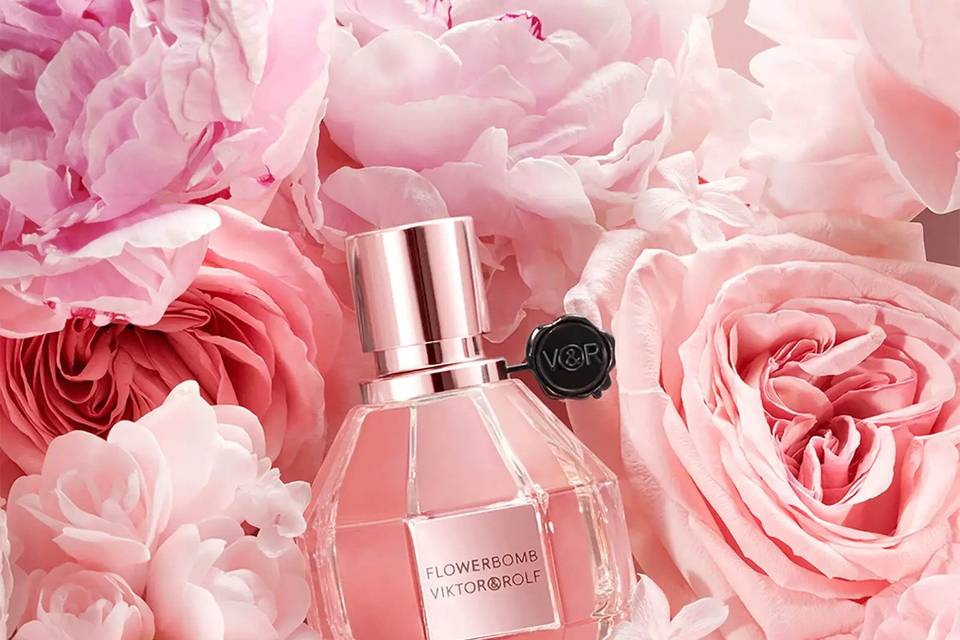 Whether you always wear a signature scent or your flit between a few fragrances, chances are you've thought about how to choose the perfect wedding perfume. And if you're struggling, know that you're not alone. It's the finishing touch for your overall bridal beauty look, so you want to get it right!
Every time you spritz your chosen scent for years to come, your mind will associate it with all the happy memories of your special day, so it's natural to want to wear a new perfume for your wedding - one that you've never worn before, so you can create entirely new memories.
"The sense of smell is closely linked to memories and evokes emotions," explains Amanda Morgan, managing director of fragrance brand Diptyque. "By wearing a new fragrance on your wedding day, it's a subtle way to create memories."
Best Wedding Perfumes For Your Big Day
The Classic Wedding Perfume: Chanel Mademoiselle, £61.90 for 35ml
This perennially popular perfume is a pretty, powdery timeless scent that you'll love as much on your wedding day as you will in 20 years time. Chanel Mademoiselle is a comforting, yet still alluring fragrance that feels familiar, yet somehow still intriguing every time you wear it. As well as the eau de parfum there's a body lotion, shower gel, moisture mist, deodorant, body oil and hair mist to really envelope yourself in the scent to make sure it lasts from dusk 'til dawn.
The Personalised Wedding Perfume: Glossier You, £45 for 50ml
Of course your wedding isn't an 'everyday' affair, but there's something to be said for the reassurance of wearing a fragrance that automatically makes you feel like 'you' on your wedding morning. Wearers of Glossier's signature scent love that it's subtle, yet smells different on every wearer.
Somehow clean and warm at once, think of Glossier You as a fragrant enhancement rather than a bold scent statement (rather like the brand's makeup aesthetic). Green iris brings a refreshing floral touch, sensual musk gives it backbone and spicy pink pepper is the perfect pick me up.
READ MORE: The Best Vegan Makeup Brands for Your Big Day
The Gender Neutral Wedding Fragrance: Atelier Cologne Clementine California, £55 for 30ml
This unisex scent is ideal for both you and your partner to wear on your wedding day. It's perfect for summer weddings, with a long-lasting, zesty scent that's unlike any other fragrance you've tried before. It'll stand out from your everyday choice for an ultra-memorable aroma - and what could be cuter than having a matching scent?!
The Floral Wedding Fragrance: Flowerbomb by Viktor and Rolf, £45.60 for 30ml
This cult fragrance has seen many iterations, but the original is still the one we'd reach for on our big day. Another almost powdery scent, this feels empowering from first spritz, with patchouli, rose and jasmine muddling together for a sensual fragrance that makes you feel confident and powerful - ideal if you're nervous ahead of the big day.
READ MORE: The Best Sex Toys for Couples to Use Together
The Summer Wedding Fragrance: Jo Malone London Peony and Blush Suede, £54 for 30ml
Emma South, Jo Malone's fragrance and lifestyle expert, calls this "a sweeping, romantic scent with armfuls of ruffled blooms, making it a great choice for summer weddings," and we couldn't have put it better ourselves. It has all the frothy loveliness you imagine from a wedding, without being overly floral.
For an extra special touch, you can have Jo Malone fragrance bottles engraved. Personalise it with your wedding date for a sentimental nod to your big day.
The Winter Wedding Perfume: Jo Malone Vetiver and Golden Vanilla, £90 for 50ml
At the other end of the spectrum is this rich, sensual, heady scent. It's instantly recognisable once you've smelt it once, making it a memorable wedding scent that will last all day long with just a couple of sprays. The black bottle sets it apart from other scents, creating an opulent look for your wedding morning photos and it's warm and cosseting in the very best way.
The Rose Wedding Scent: Diptyque Eau Rose, £78 for 50ml
Weddings are intrinsically associated with floral scents and this classic, fresh choice from Diptyque makes for a lovely spring or summer wedding fragrance. It's reminiscent of a country garden on a spring morning - delicate and surprising and oh-so-lovely.
If you're a Diptyque fan who's getting married in winter, opt for Eau Capitale, another rose fragrance, but this one is blended with fresh bergamot and pink peppercorns.
READ MORE: Waterproof Mascaras That Won't Run on Your Wedding Day
The Delicate Wedding Perfume: Floral Street Wonderland Peony, £64 for 50ml
For a light-as-air wedding scent, try this beauty from Floral Street. It's delicate and dreamy and would work beautifully with a princess wedding dress in a stately-home setting. It has woody notes with berries as well as the classic floral notes, as well as a hazelnut touch. It's charming, not cute and we love it.
The Destination Wedding Perfume: Byredo Sundazed, £127 for 50ml
This summery scent is balmy beach days, with sun cream, candy floss and a sharp citrus edge, blended into a wearable, grown up unisex perfume. If you're heading to sunnier climes for your big day, this is the one to go for. Wear it on your honeymoon too and lap up the compliments from passers by.
The Laidback Wedding Perfume: Maison Margiela Replica Lazy Sunday Morning, £49 for 30ml
This calming scent is effortlessly cool, with notes of freshly washed linen, soft summer breezes after rain, rose petals and orange blossom. It's a subtle scent that you won't notice immediately, but lingers long on the skin, warming up for a relaxed, creamy fragrance that you'll be obsessed with straight away.
READ MORE: 16 Beauty Editor Approved Wedding Lipsticks
How Do I Choose A Wedding Perfume?
1. Consider Your Wedding Theme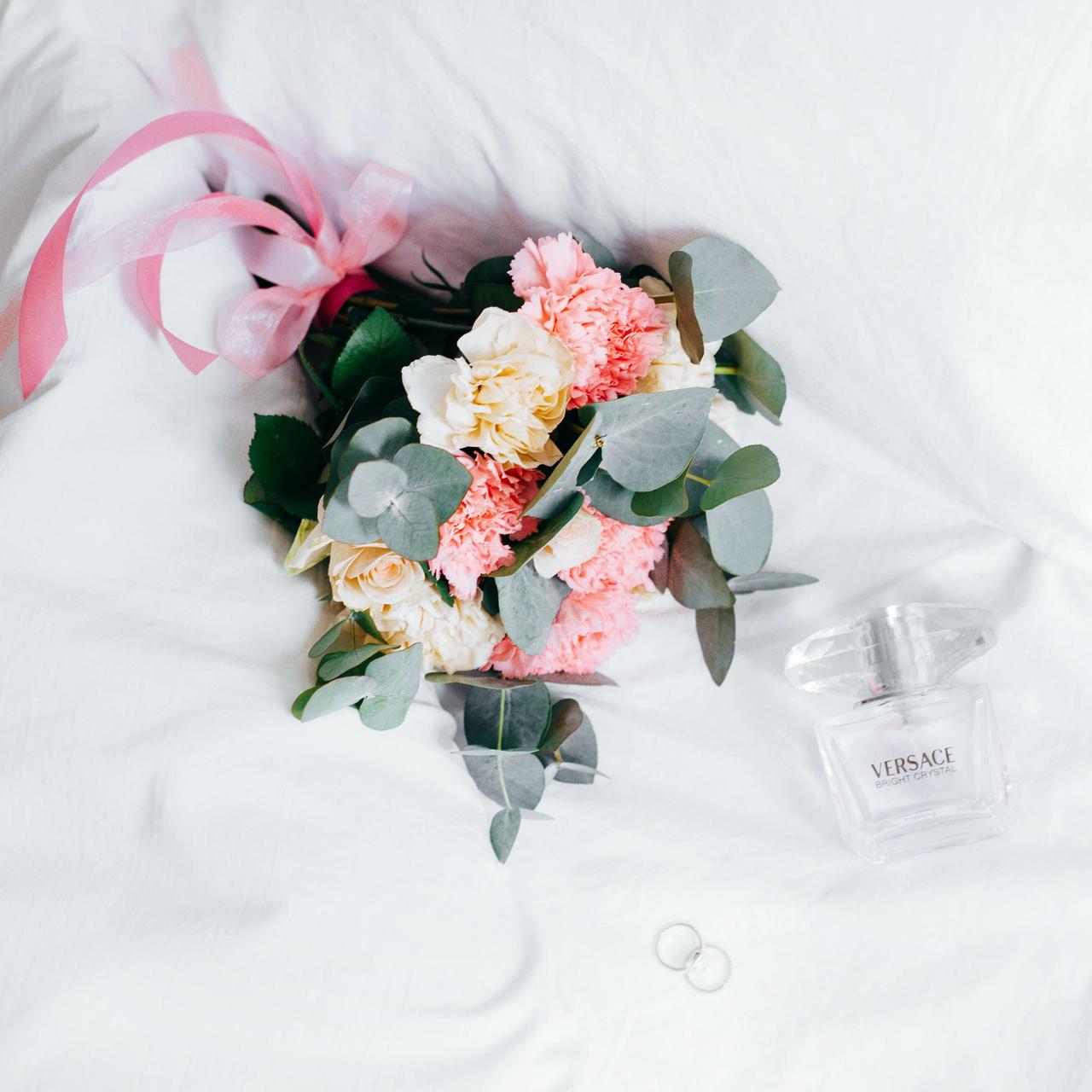 "When choosing your wedding scent keep these three points in mind: your day, your current fragrance tastes and how you want to feel," says Emma South, Jo Malone London's fragrance and lifestyle expert. "Depending on your day, the setting, season, flowers and colours, you might find you are drawn to scents that capture these details."
For example, if you're getting married in the depths of winter, you're more likely to wear a heady, sensual scent, whereas light and airy florals are more suited to spring soirees.
2. Think About Your Fragrance Wardrobe
Take a look at all the fragrances you own, and see what they have in common. Chances are, you'll have a type when it comes to perfume, be it floral, woody, warm or sensual. See if they all share a certain note. If yes, seek out that particular note in a new fragrance and it's highly likely you'll find one you love
3. Seek Out Your Signature Scent
If you always wear the same scent, research whether there are special editions of it. That way you'll still smell like 'you' but with a subtle, intriguing twist. Take Viktor & Rolf's iconic Flowerbomb scent, for example. Earlier this year the brand launched Flowerbomb Ruby Orchid, which had more sensual, vanilla notes for a unique take on a signature scent.
Tom Ford's Black Orchid is another statement scent that comes in various special iterations. Wear a limited edition version of your signature scent is a great way to still feel like yourself, but with a special occasion nod.
READ MORE: 37 Gorgeous Wedding Hairstyle Ideas
4. Take Your Time - Less Is More
When you're experimenting with scents, don't spray too many.
Spritz three or four fragrance cards maximum. Otherwise, the scents start mixing and it's hard to decipher which one you really like.
Give it time, too. You might fall in love with the top notes of a scent, but allow the fragrance to develop to see how it warms up on your skin, when the heart and base notes come through, and make sure you like them too.
5. Go Sentimental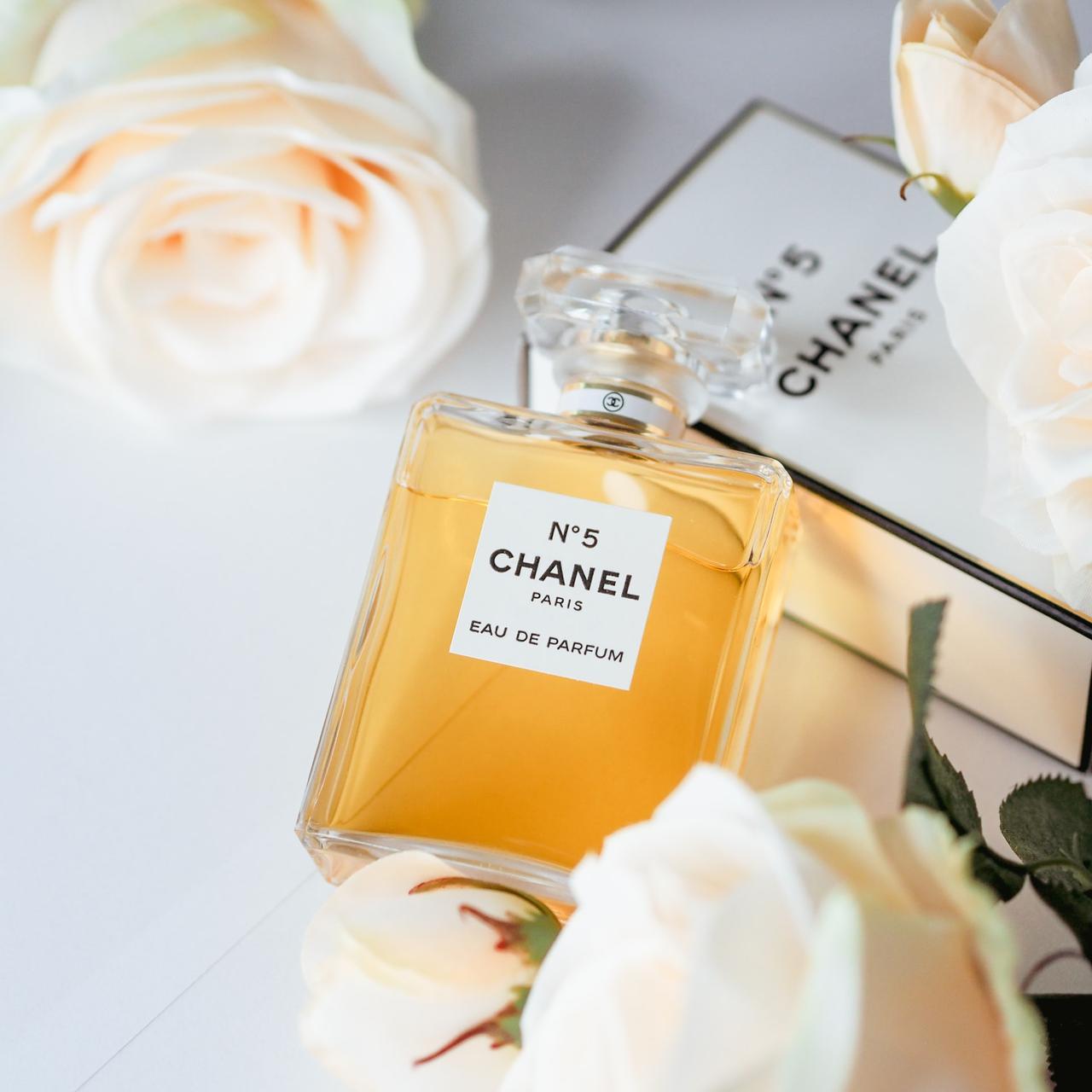 If you're reluctant to wear an entirely new scent, why not go retro and wear the fragrance you used to wear when you first met your partner, or the one you wore on your first date. A waft of the scent as you arrive at the end of the aisle will remind your partner of when they first fell in love with you. This is a particularly sweet option if you've been together for a long time and your fragrance tastes have changed over the years.
6. Coordinate Scents
Gender neutral scents are everywhere these days, and wearing the same fragrance as your partner is a romantic way to coordinate with one another on your wedding day. We love Atelier Cologne's unisex fragrances in particular.
Clementine California by the brand is our gender neutral scent of choice for a zesty, light, summery scent you'll both love wearing that will have guests asking what you're wearing.
Alternatively, if you're a heterosexual couple, opt for the male and female version of the same scent to tie your fragrance together. Dolce & Gabbana's The One comes in his and hers scents and is super sensual.
7. Look To The Classics
Iconic scents are popular for a reason. They're universally appealing and never go out of style. If you're stuck for a scent that feels just right, unstopper a bottle of Chanel Mademoiselle, Miss Dior or Chloe Eau de Parfum. These are romantic, warm scents that everyone will recognise and you'll love wearing.
READ MORE: The Best Online Sex Toy Shops in the UK
8. Attend Scent School
If you feel like you've sprayed endless sample cards and still can't find the scent for you, many fragrance houses offer sessions to help you find a new perfume that suits you perfectly.
Jo Malone London offers both in-store and virtual scent sessions, where they introduce you to the ingredients in their famous fragrances before helping identify the one for you, while sustainable fragrance house Floral Street offers an immersive experience with their ingredients to help you realise which you like best to find the right fragrance for you.
Floral Street also offers a wedding fragrance service, where the team will discuss everything from your big day outfit, to the theme of your day and how you want to feel to help you select the dream scent.
9. Look At The Bottle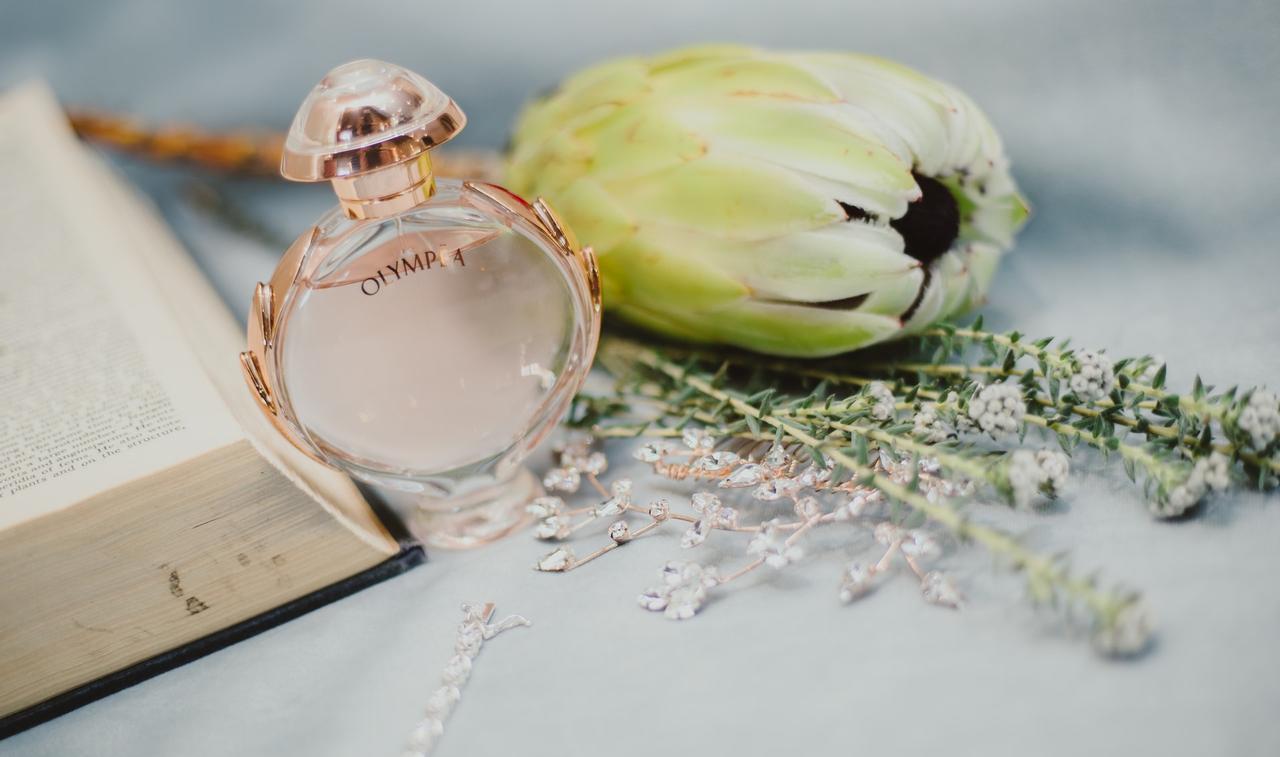 For the aesthetically minded nearly-weds out there, it's worth thinking about what your chosen perfume looks like - especially if you're detail-oriented. Many people have their photographer documenting their wedding morning, and your wedding day fragrance is likely to appear in lots of the photos, so make sure you like the look of it!
10. Stick With Your Favourite
If you're feeling particularly nervous about your wedding day (all eyes will be on you, after all), why not stick to your signature scent? It will feel comforting and familiar, and sometimes that's exactly what you want on a stressful day. Plus, it's one less thing on your wedding to do list.
How Do I Make My Wedding Perfume Last All Day?
You're unlikely to have a bag with you on your wedding day, so choosing perfume that lasts well is key.
1. Look For Eau De Parfum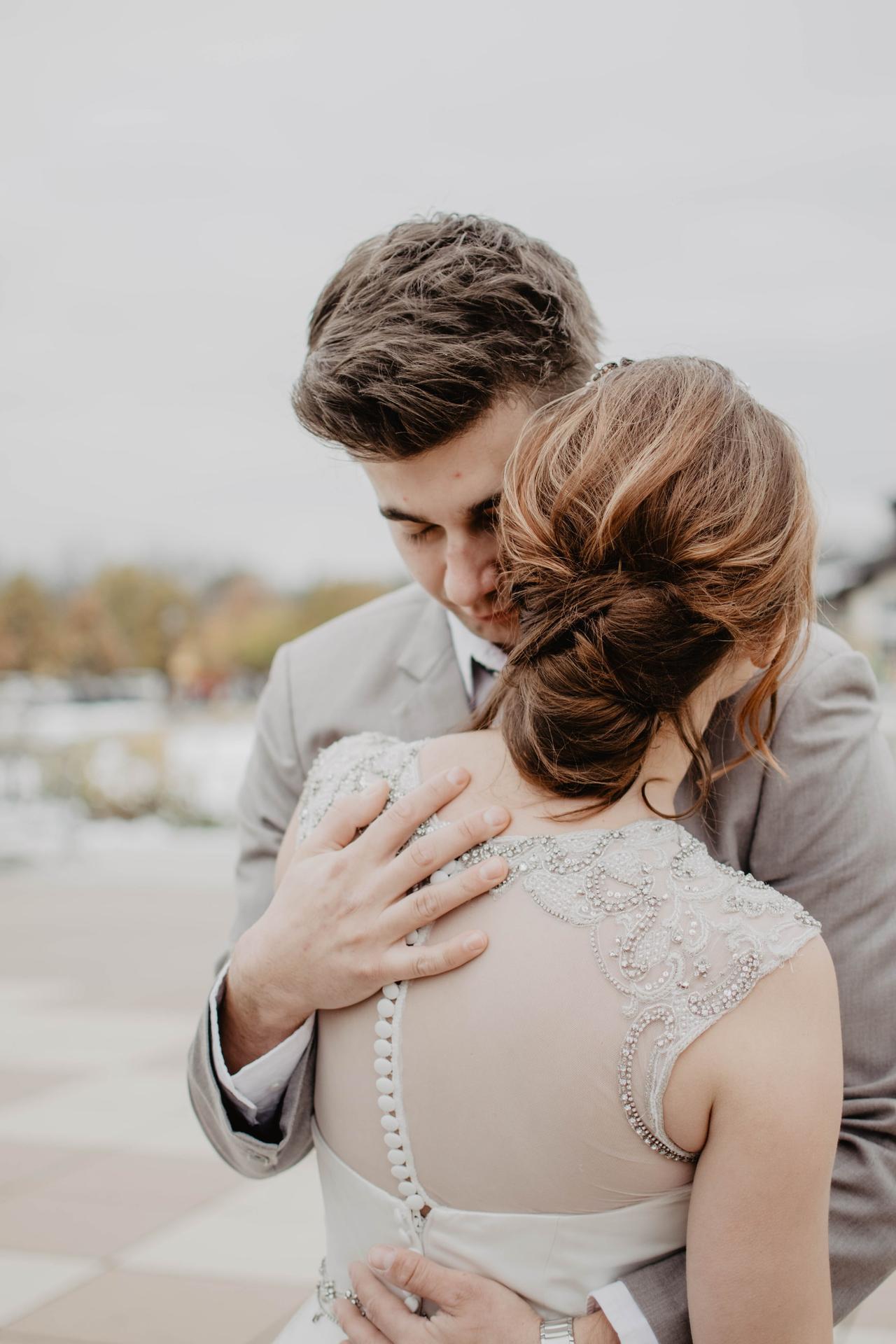 The experts at Floral Street recommend opting for an eau de parfum rather than an eau de toilette as this has a higher concentration of perfume in it, so it's guaranteed to have more longevity.
2. Moisturise First!
"Fragrance lasts longer on moisturised skin, so moisturise well before applying," says Amanda Morgan. To really intensify, check if your chosen scent comes with a matching body lotion, oil or mist to boost intensity.
3. Spray Generously
"Traditionally fragrance application is focused on our pulse points, but for enhanced longevity, spritz your perfume on textiles such as your veil or dress to leave a lovely trail of scent," says Amanda.
4. Don't Rub Your Wrists
It's second nature to rub your wrists together after you spritz on your scent, but Floral Street urges us not to. "It's much better to spritz and waft for an all over aroma," they say.
What Perfume Should I Wear On My Wedding Day?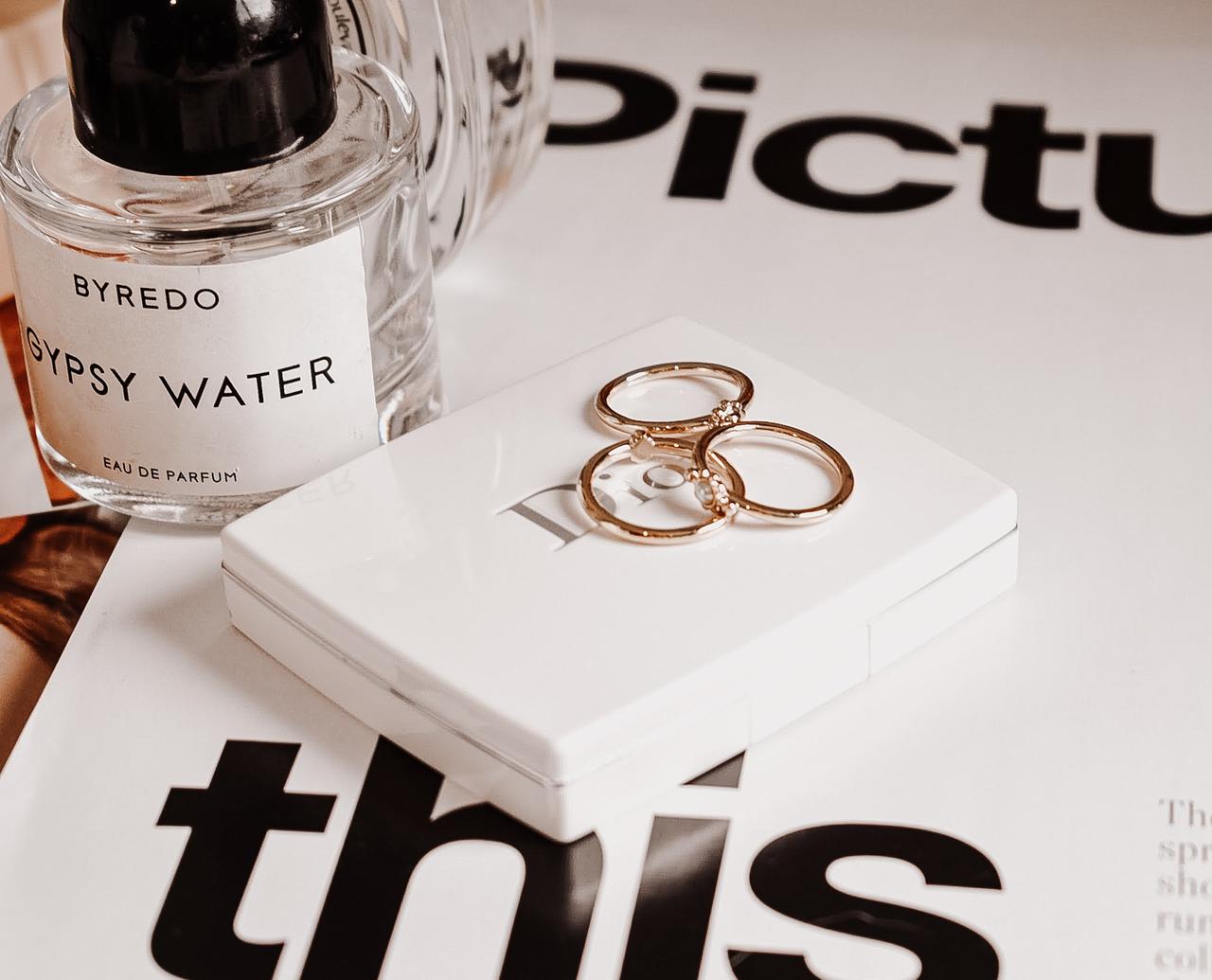 First things first, let's take 'should' out of the equation. While there are certainly conventions around the types of fragrance that a bride opts for, there's absolutely no obligation to adhere to any fragrance 'rules'. Michelle D'vaz, brand and marketing manager at The Perfume Shop, highlights a particularly popular wedding perfume category:
"Traditionally, floral scents that are light and delicate are considered ideal for weddings as they exude emotions of love and romance. Single floral notes such as rose, carnation and violet, or fruity scents with notes of oranges and lemons, can help to lower stress levels as well as being understated and warm."
Not a floral fan? No worries, says Thibault Desbazeille, fragrance expert at Parfums de Marly:
"I think that the idea of a single, seminal wedding fragrance is far less applicable these days. We now tend to have a fragrance wardrobe rather than just one fragrance that we wear all the time. The most fitting fragrance for your wedding is the one that you fall in love with the first time that you try it. If you're on the fence or just wearing something because you feel you 'should', it's not the one for your big day."
READ MORE: The 11 Wedding Rules You Can Break
If 'the one' isn't immediately forthcoming, Michelle recommends "looking back at previous scents you've enjoyed wearing and seeing what ingredients they have in common. If you pick something with similar notes then it's almost guaranteed to be a winner."
If you are testing out new scents in anticipation of your wedding day, Michelle has some perfume-testing pointers:
"When you're experimenting with scents, don't spray too many: stick to three or four as a maximum. Otherwise, the scents start mixing and it's hard to decipher which one you actually like. You may love the top notes but, after spraying the tester, be sure to walk around for an hour or so, allowing the fragrance to develop and settle so you can check that you're drawn to the base notes too. The perfect scent should complement you, not overpower you."
Like any good romance, it's a question of chemistry. Not feeling it? Move on, but don't fear overwhelm – let the experts steer you in the right direction to make the best scent selection for you.
Now you've got your scent sorted, have you thought about what your wedding nails will look like?