Wedding Thank You Gifts: What to Buy for Your Wedding Party
How gorgeous are these thank you gifts for your bridesmaids, ushers, parents and guests? You might want to buy an extra one of everything, just to keep for yourself...
We have included third party products to help you navigate and enjoy life's biggest moments. Purchases made through links on this page may earn us a commission.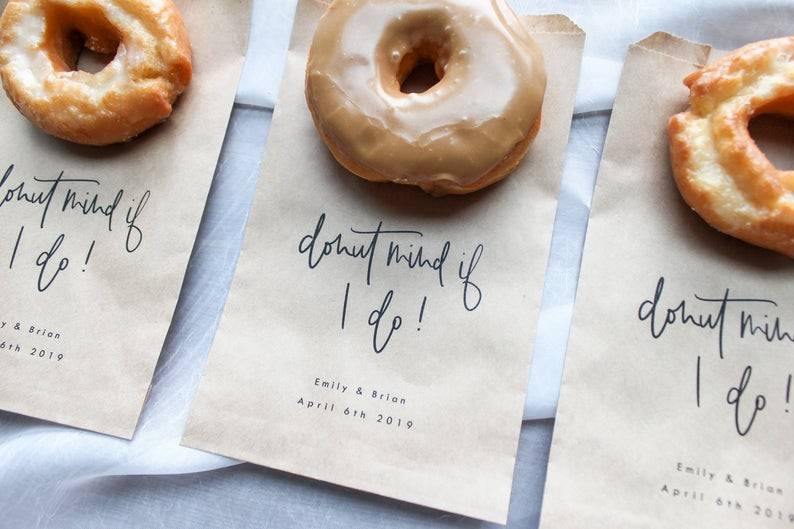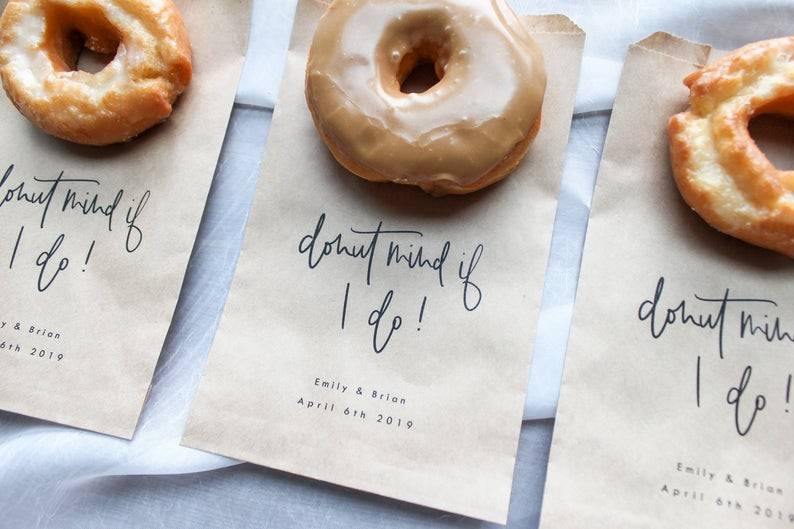 When your big day rolls around, you'll no doubt want to treat those who've helped with wedding planning to some lovely wedding thank you gifts. That said, wedding thank you gifts can be a bit of a minefield, because a whole host of people will undoubtedly have played a part in bringing your big day together. Make sure they know how much you appreciate their help with a little token of thanks.
Your wedding thank you gifts don't have to be extravagant or expensive – it's the thought that counts, after all. Your friends and family will just appreciate being thought of when you had so many other things on your mind.
Who you buy treats for is entirely up to you, but traditionally, couples tend to get their bridesmaids, users, and parents a little something. And then there are the guests… you might want to thank everyone for coming with a small token for each of them, too!
Here, we've rounded up the best wedding thank you gifts for your bridesmaids, gifts for groomsmen, gifts for parents and gifts for your guests (sort of like wedding favours). You're sure to find something you love in this lot – happy browsing!
NB: We have included third party products to help you navigate and enjoy life's biggest moments. Purchases made through links on this page may earn us a commission.
Wedding Thank You Gifts for Bridesmaids
Your bridesmaids will probably have put in quite the shift by the time you reach your big day, what with hen-do planning, dress fittings and venue decor all potentially being ticked off their list.
We think it's a lovely gesture to arrange thank you gifts for your bridesmaids to show them how much you appreciate all of their help. These little treats won't blow the bank but will ensure your gang know how loved they are.
READ MORE: Bridesmaid Duties Explained
1. Tying the Knot Sterling Silver Bracelet – £43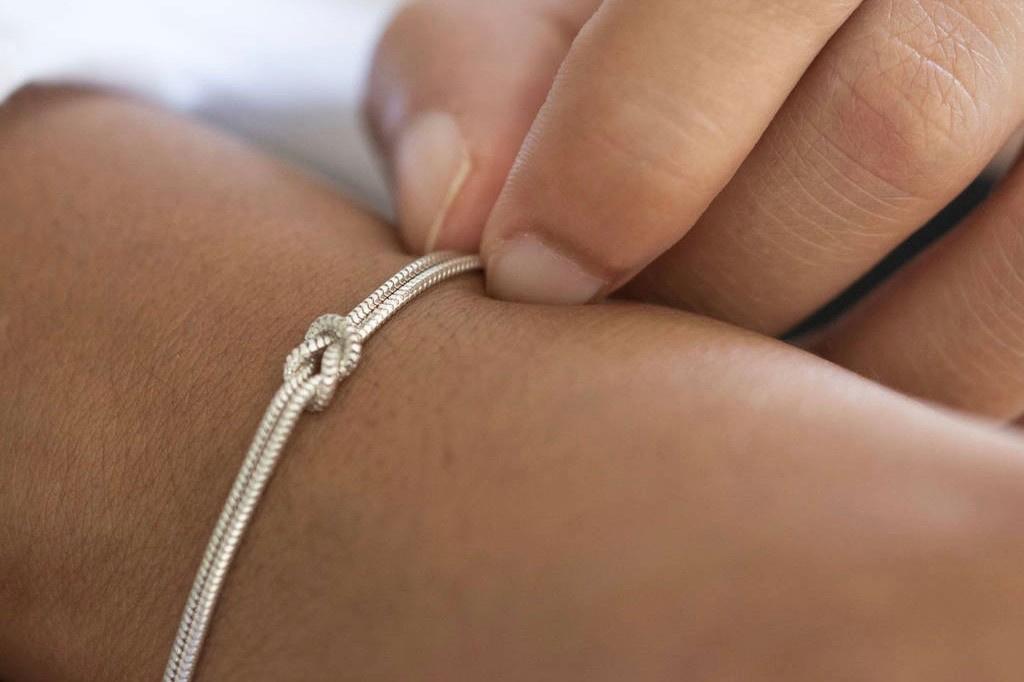 We love the symbolism behind this sweet silver bracelet. It acts as a lovely reminder of your big day for your closest friends, long after the celebration is over.
Made in sterling silver, this is a keepsake that will suit most styles, thanks to its simple design and understated elegance.
2. Art Deco Initial Necklace – £45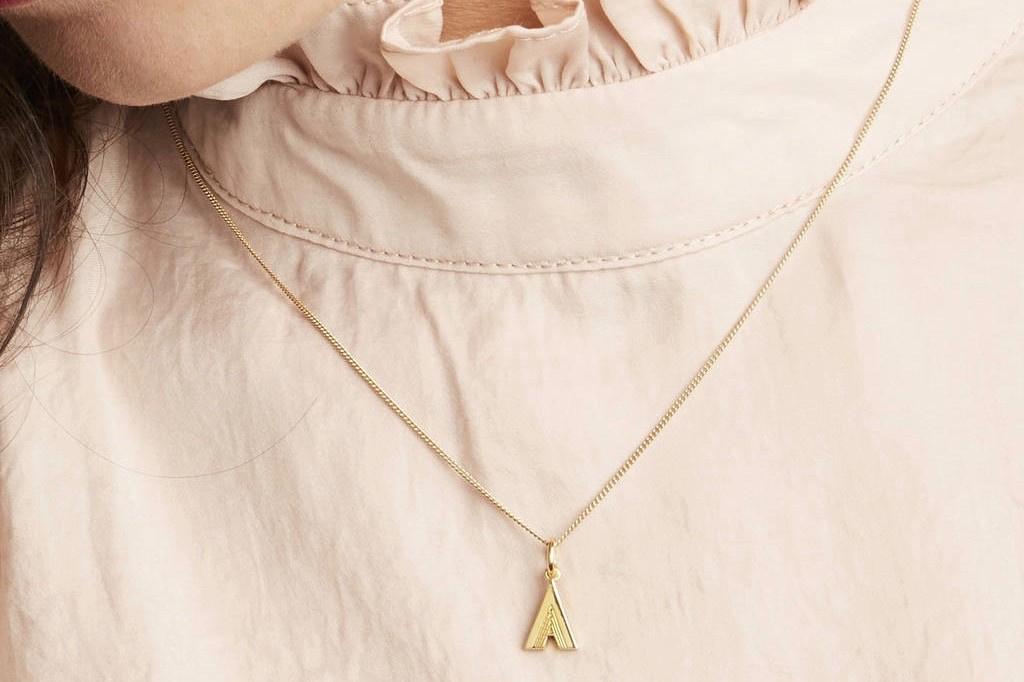 There's no better way to show your pals you care than by buying them something they can wear every day. This initial necklace is a classic design that's been given a cool update with some Art Deco patterning.
Presented in a gorgeous gift box, these gold-plated necklaces are good to go, saving you the job of wrapping your bridal party presents.
READ MORE: 39 Cheap Wedding Favours for £1 or Less
3. Ivory Personalised Pashmina Wrap – £6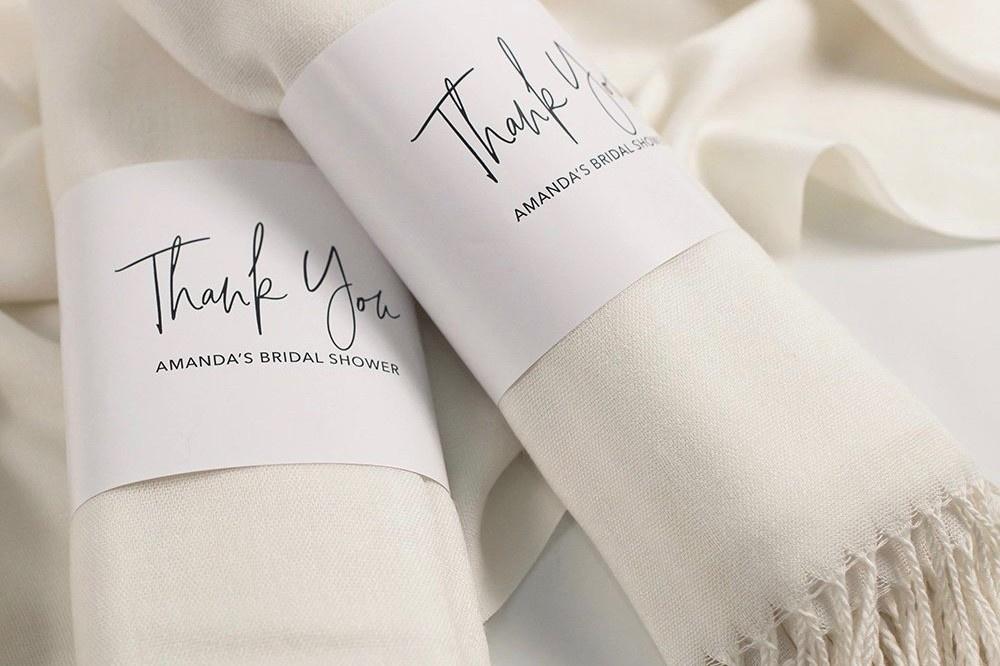 If you're getting married in the UK, there's no trusting the weather. To make sure your best buddies stay nice and cosy long into the evening, why not buy these beautiful wraps for them?
This perfect cream colour will go with any wedding theme, so even if you haven't decided on the finer details of your day yet, you can get your thank you gifts sorted.
4. Cashmere Bed Socks – £36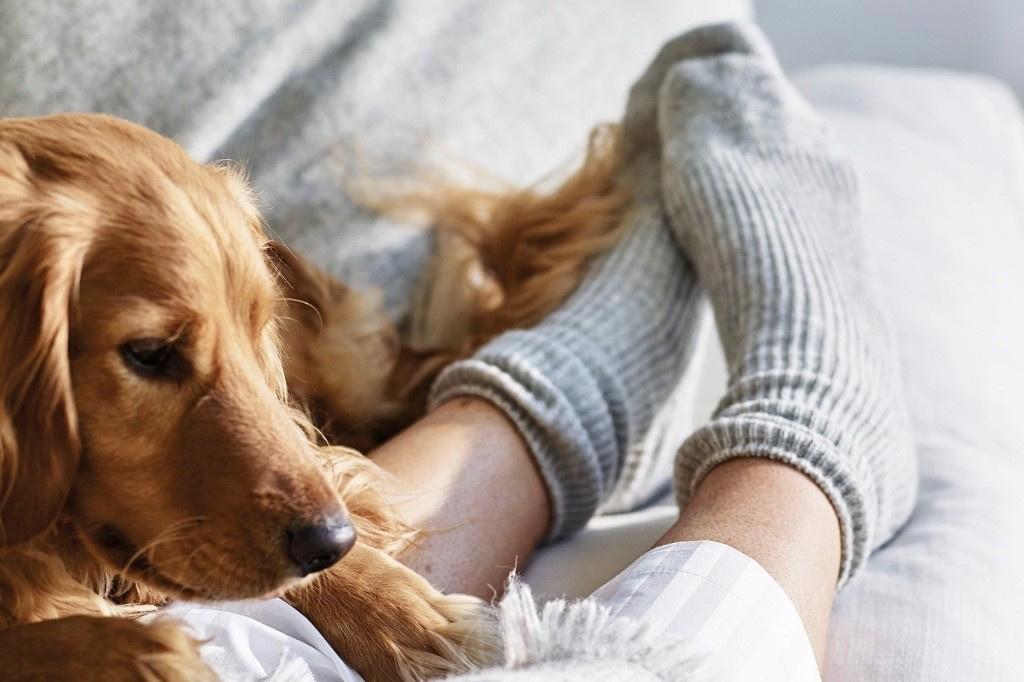 Who wouldn't love a pair of super soft cashmere socks to treat their feet after a long night of dancing? These luxurious bed accessories aren't at all a necessity, but that's what makes them such a perfect gift – they're something your friends probably wouldn't treat themselves to.
If you want to get each of your bridal party members something a little different you can get these in pale pink and pale blue too.
5. Personalised Compact Mirrors – £7.99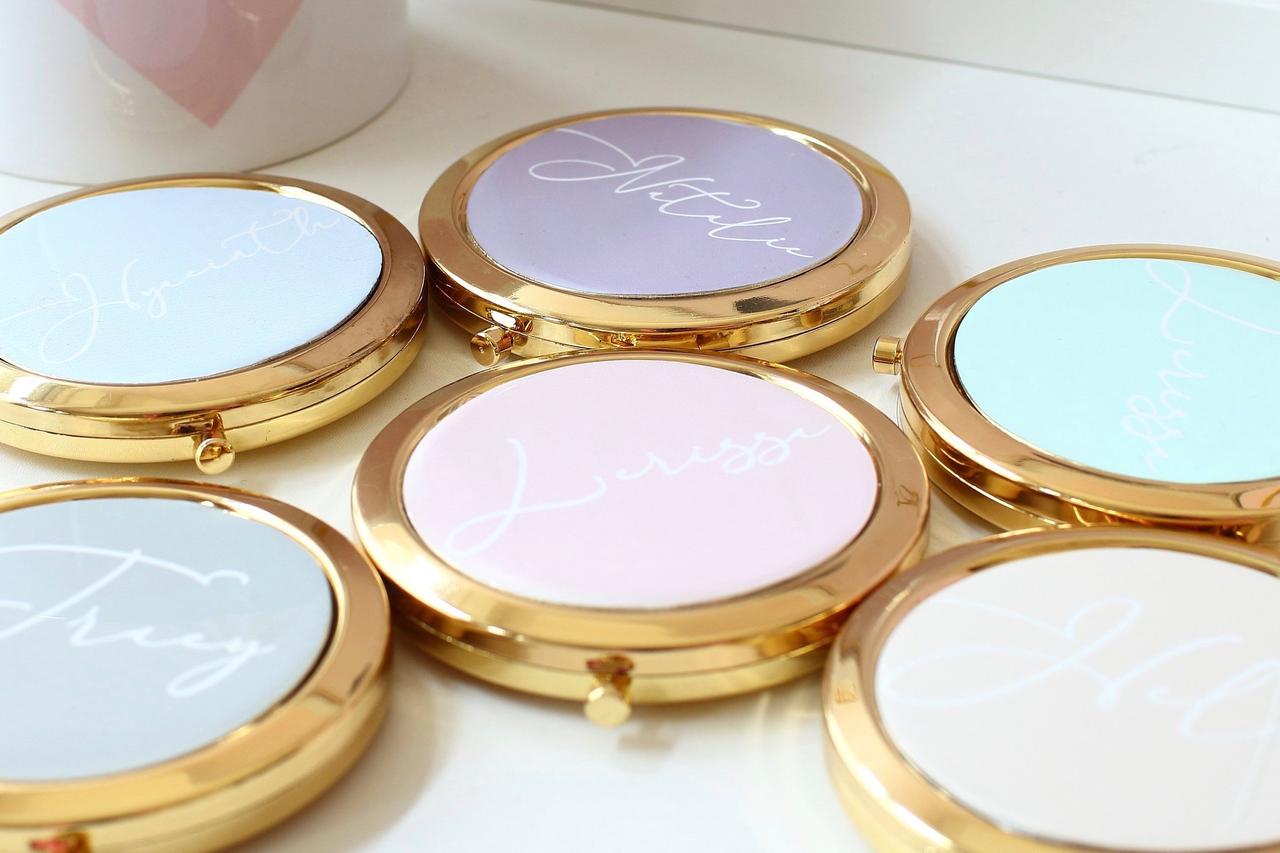 Adding names or initials to your thank you gifts helps to make them feel even more personal, and we love these little mirrors.
We think these are perfect for the big day, since they're small enough to snuggle down into a clutch bag and will be just the thing to help everyone have a quick check that they're still looking beautiful after an evening of feasting and fun.
Wedding Gifts for Groomsmen
The boys shouldn't be forgotten when it comes to gifts – everyone likes treats, after all!
We've rounded up a selection of thank you gifts for your groomsmen for every budget, so that you can find something that suits your pals. Our favourite has to be the hip flasks – a cool (but also practical) gesture that they're sure to appreciate.
READ MORE: The Ultimate Guide to Groomsmen Gifts for Every Budget
6. Personalised Power Bank – £45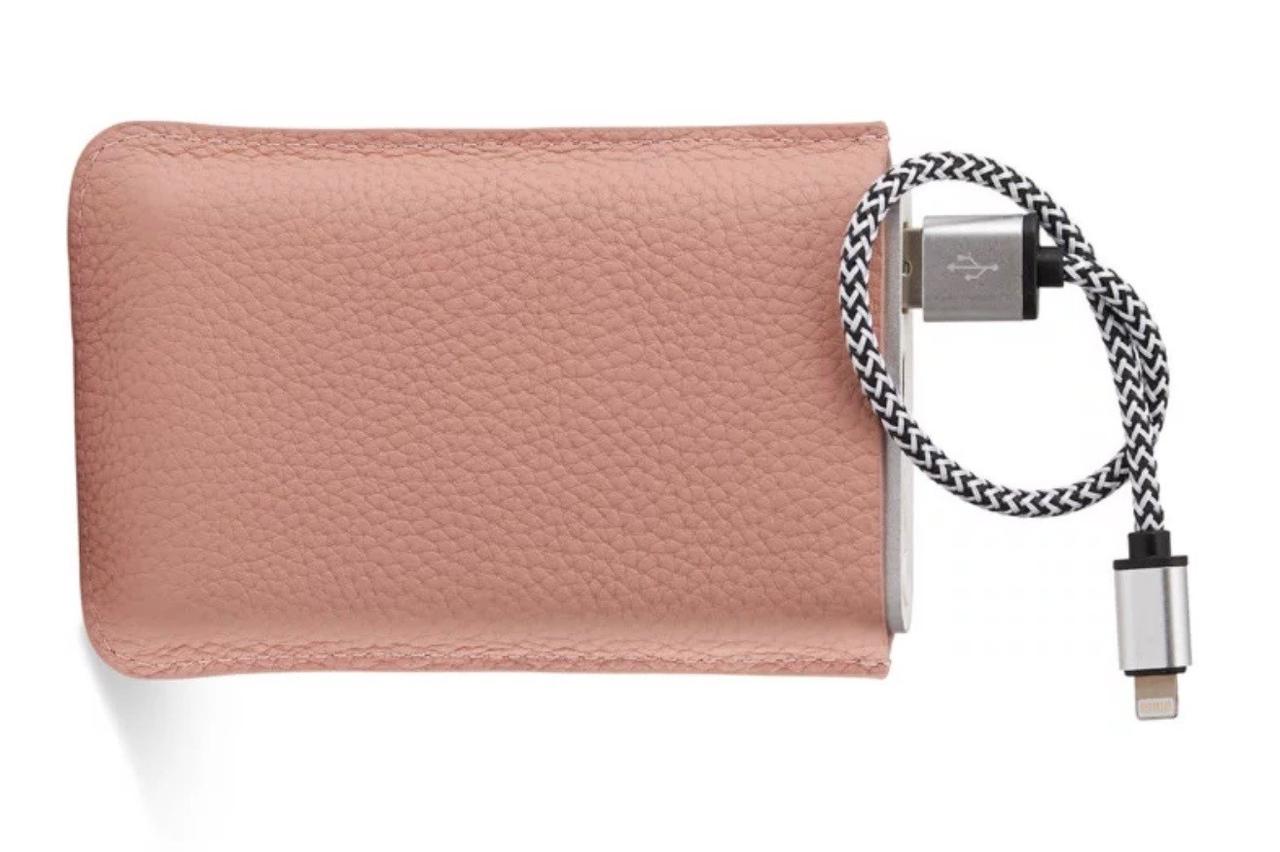 Is there anything more annoying than your phone running out of battery when you've still got hundreds of pictures to take that day? Prep for the inevitable by arming your groomsmen with a power bank on the morning of your wedding.
This model can charge up to three iPhones fully and can also be personalised with up to six characters of your choice.
7. Personalised Luggage Tag – £23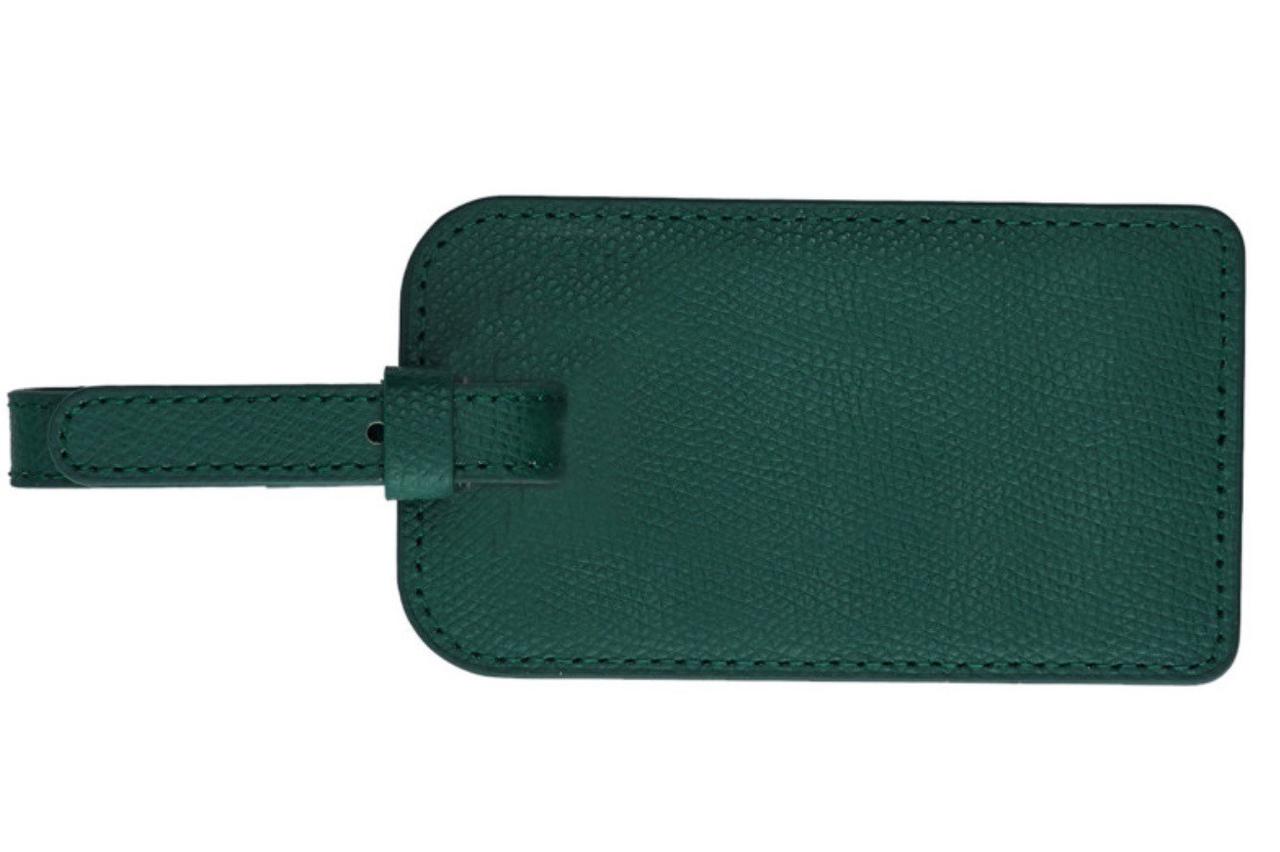 You might be the ones off on a romantic honeymoon after the main event, but let's not forget about the people who stood by your side during your big day – they might well need a holiday after all their wedmin, too!
These sleek luggage tags can be personalised with names or initials. They also come in a range of colours.
8. Personalised Groomsmen Hip Flask – £25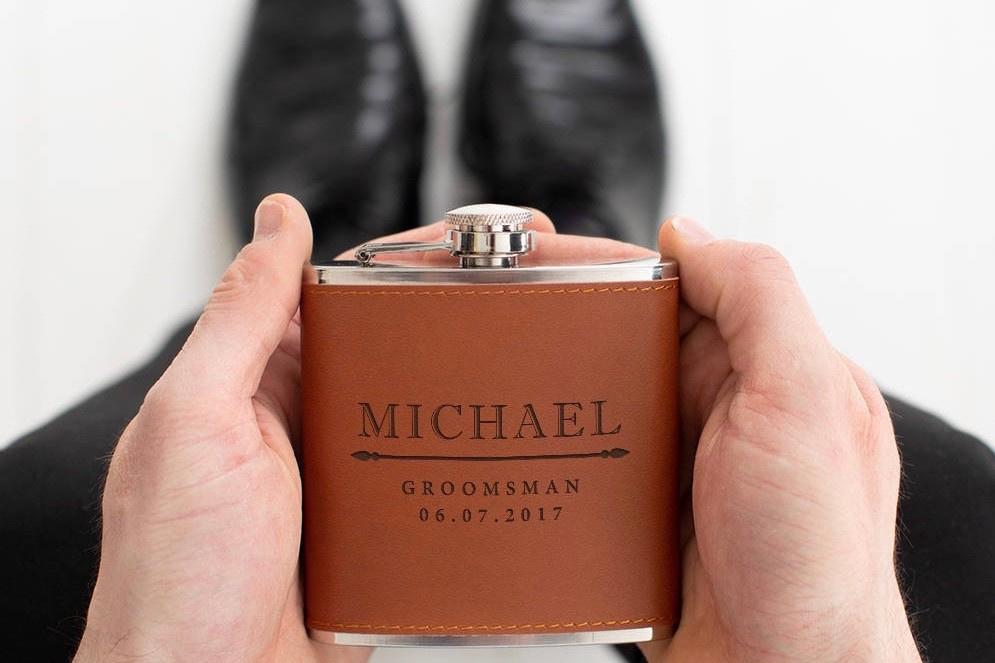 Help settle the nerves with a bit of Dutch courage thanks to these cool hip flasks.
As with all of the most personal gifts, these groomsmen presents can be tailored to suit your friends. Add names, initials or in-jokes to get extra brownie points from your pals.
9. Personalised Silver Tie Clip – £63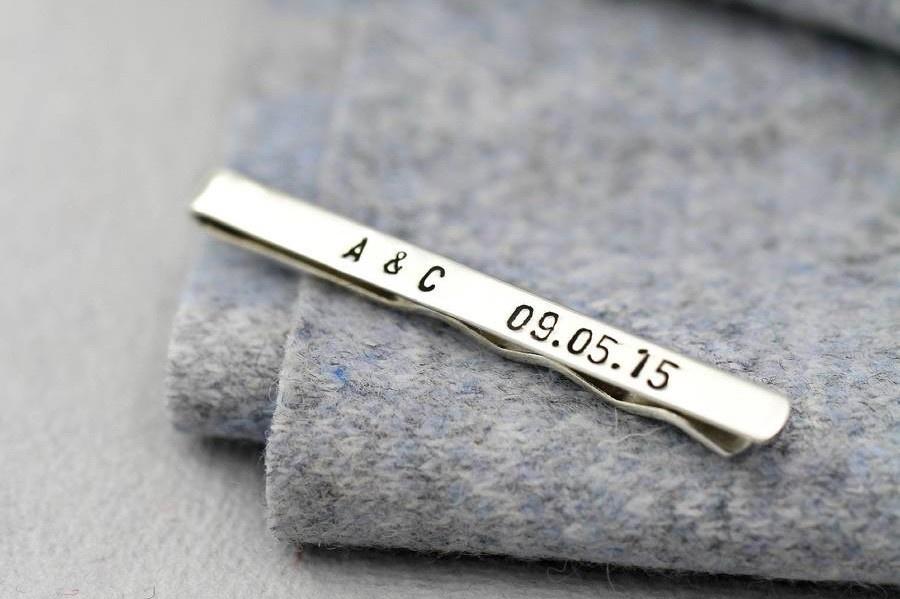 These gorgeous silver tie clips will finish off everyone's outfits perfectly, adding a little touch of class in a subtle way.
We love that you can mark the occasion with the date, or each person's name, to make sure everyone will have a happy reminder of your wedding day whenever they wear their tie pin in the future.
10. Men's Leather Wash Bag – £160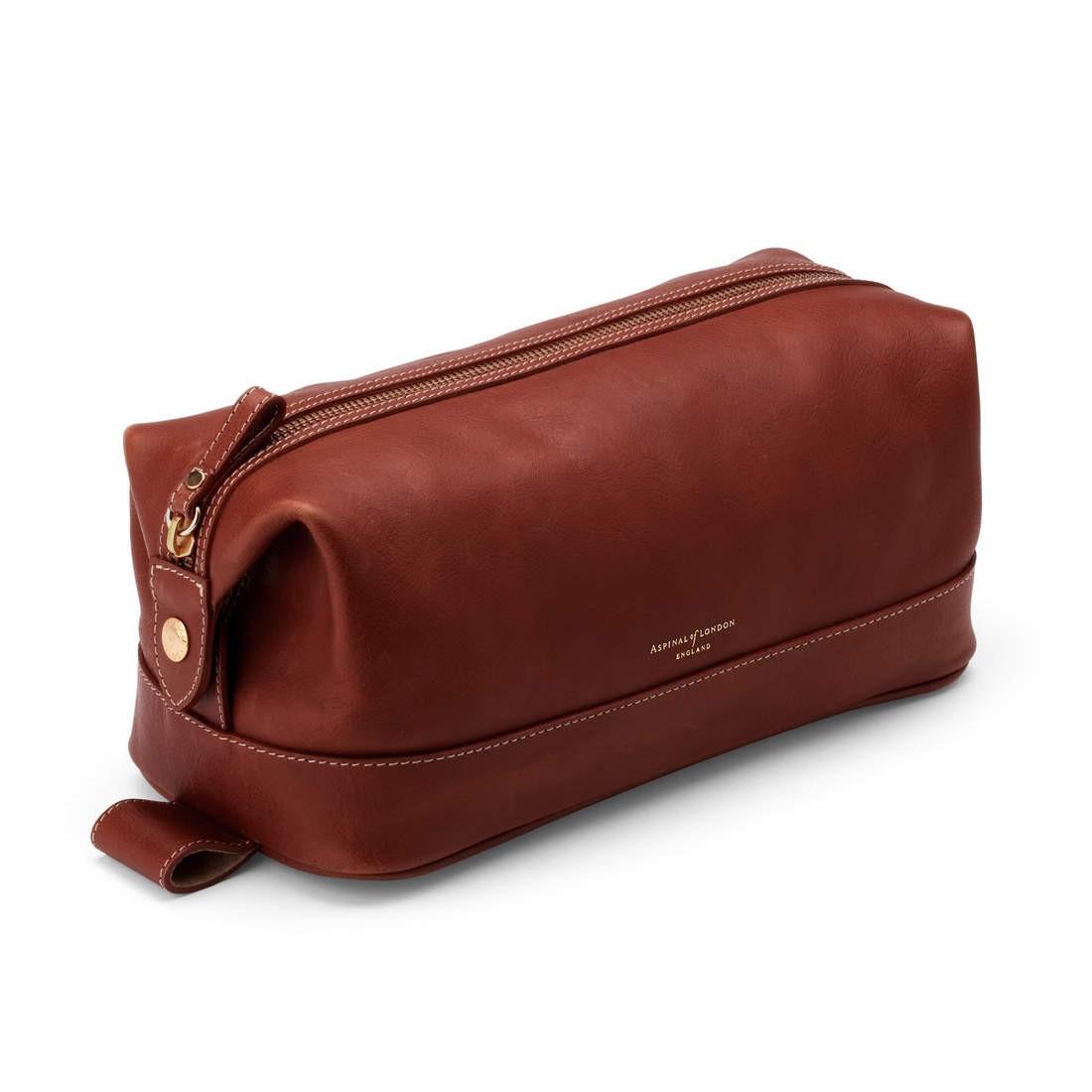 A fancy wash bag is a perfect example of a luxury that you'd probably never buy yourself, but that you'd get loads of use from once you had it.
This classic British design will never go out of style, making it a lovely gift for your groomsmen. If you're feeling really generous, you could even fill the wash bag with grooming goodies as a surprise for the morning of the wedding.
Wedding Gifts for Parents
Your parents will probably deserve the biggest thank you come your wedding day, for all their help and hard work (and potential cash!).
They can be tricky to buy for but they'll be so appreciative that you thought of them on your big day. These thank you gifts for parents go from cute to cool and everything in between.
READ MORE: The Most Thoughful Wedding Gifts for Your Parents
11. Flower Subscription – from £18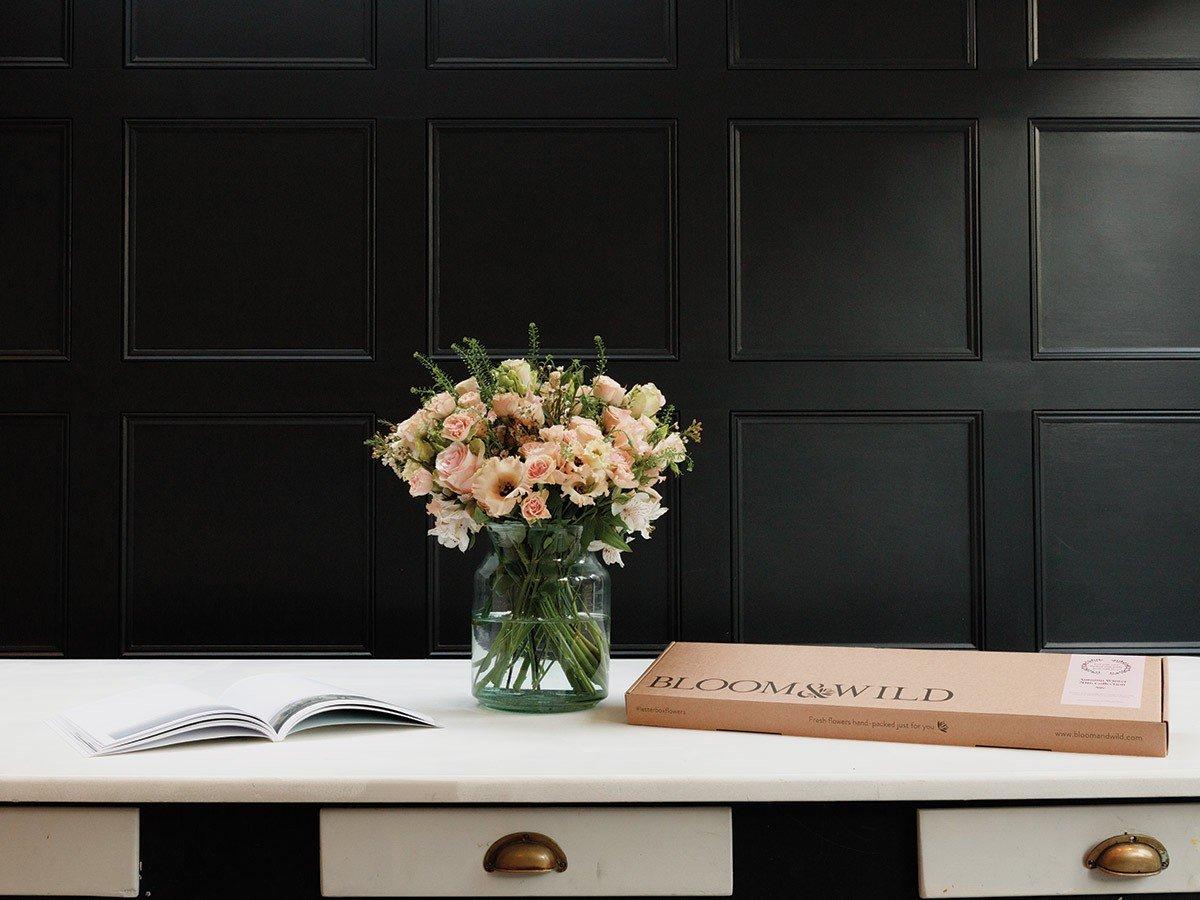 The only thing better than getting a beautiful bunch of flowers delivered is getting multiple bunches of flowers delivered. Make sure your parents' kitchen table is pretty for the next few months with a flower subscription.
This lovely service can be tailored in terms of bunch size and frequency, allowing you to pick the best present to suit your style.
12. Royal Daulton Seasons Crystal Decanter Tumblers – £58.99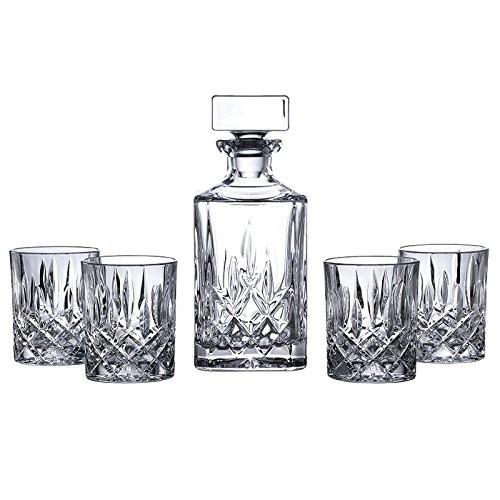 Help your parents toast you and your other half long after the wedding bells are over with this gorgeous crystal set.
Perfect for red wine or even a good measure of whisky, this beautiful decanter is a truly classic gift set that would look just as at home on an antique sideboard as it would on a modern set of shelves.
13. A Weekend Away – from £50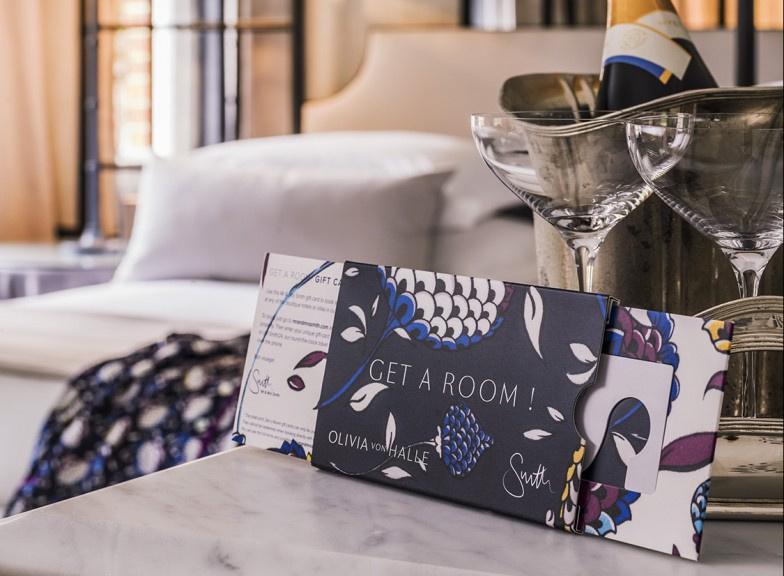 After helping with all the big day preparations, your parents might need to sleep for about a week. Help them get a good forty winks with a weekend away at a luxury hotel.
Mr & Mrs Smith have a curated range of boutique hotels that have something for everyone – from little one bed cottages by the sea to country manor hotels set among manicured gardens. You can buy vouchers in multiples of £50, so you can treat your parents to one night or more, depending on how well behaved they've been of late.
14. Waffle Cotton Unisex Bathrobes – £39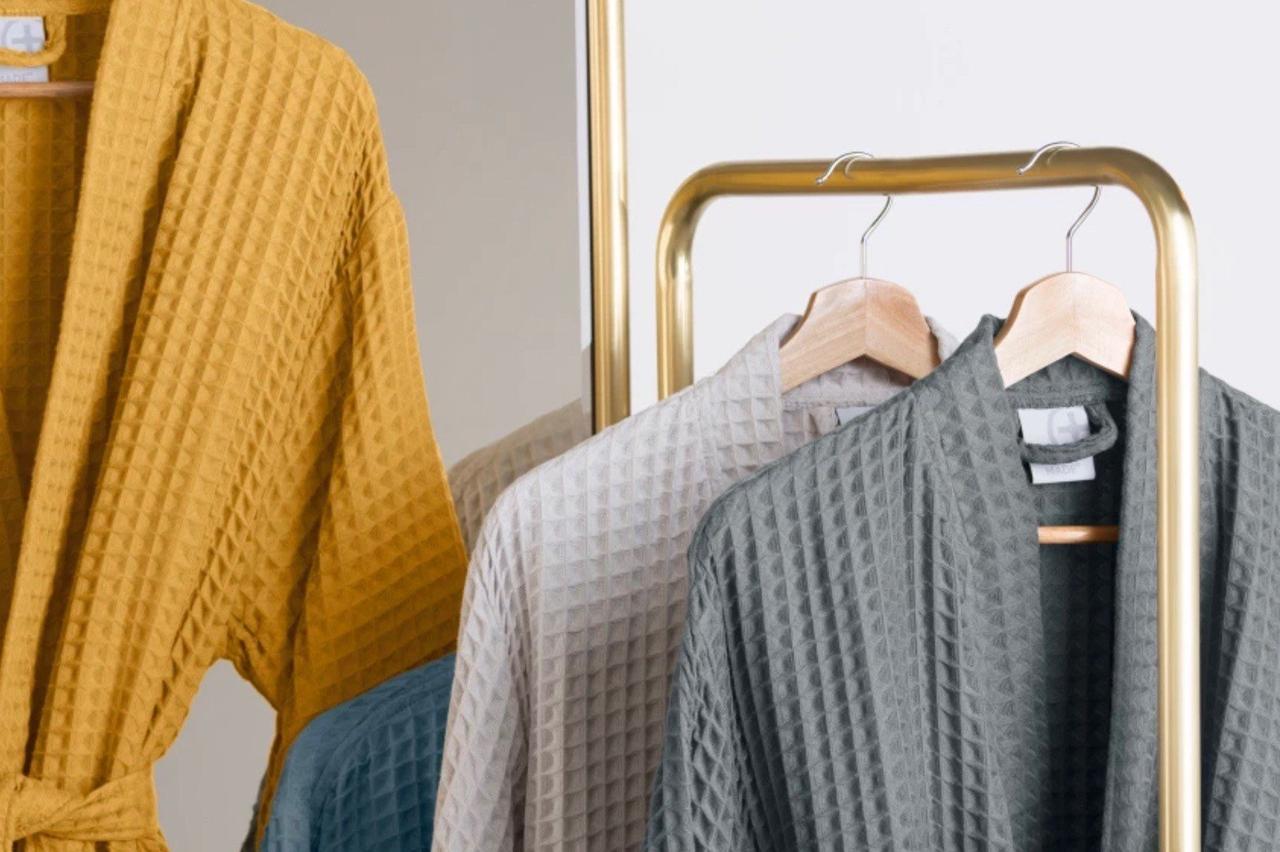 The image of your parents kitted out in matching dressing gowns was too much for us to resist. In the same vein as the above suggestion, this thank you gift will help them relax a little after the stresses of helping you put on a party for all your family friends.
These come in a couple of colours, but if we had our wish we'd hope for you to buy two of the same colour, for maximum cute-factor.
15. Leather Photo Album – £34.99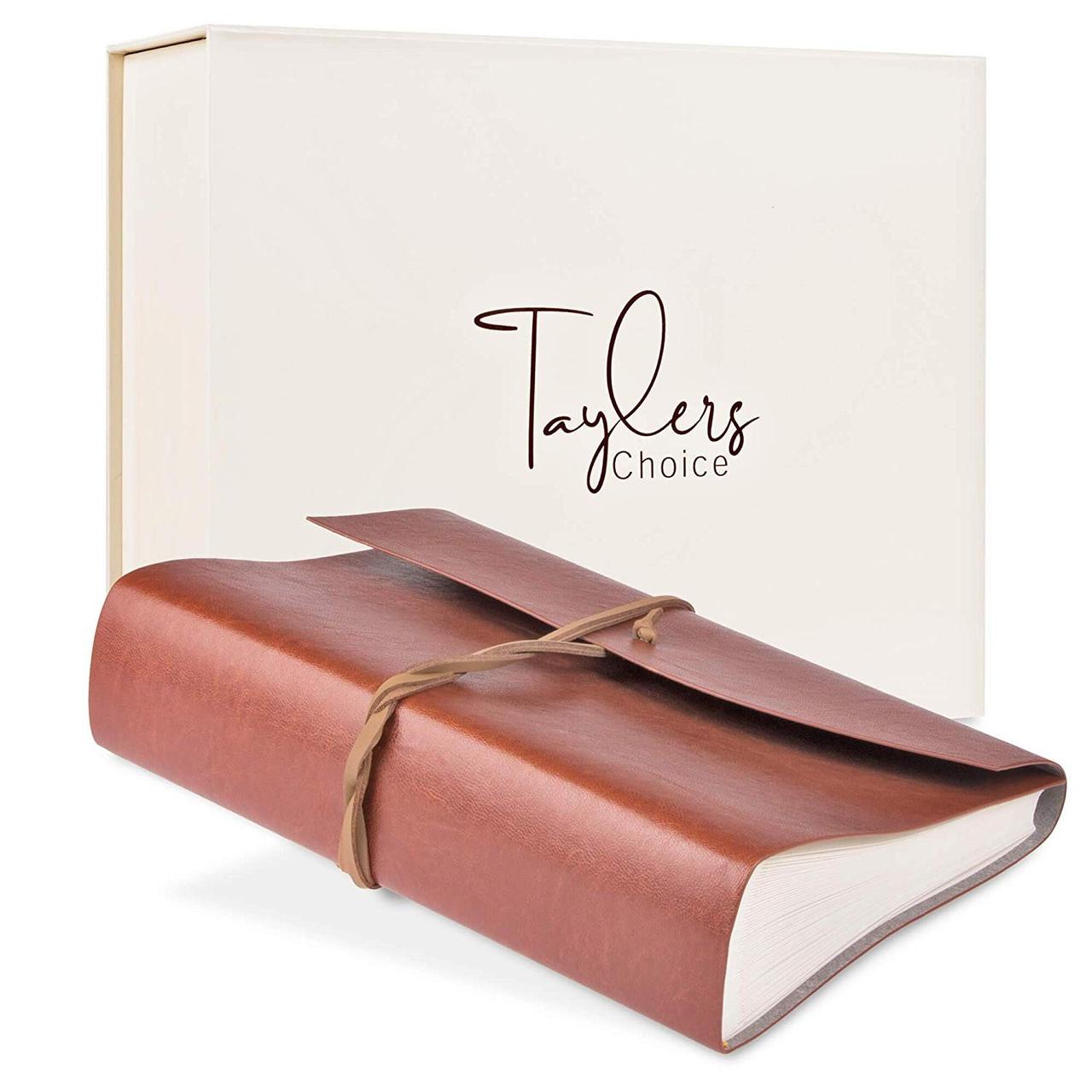 A photo album is a lovely gift for parents (they're probably the only other people who will get as much enjoyment from looking at your wedding pictures as you do). This leather-bound example is really classic and classy, and would make a gorgeous coffee table book once it's filled.
You could always leave gifting this present to your parents until after your wedding, once you've received your wedding pictures, so that you can give it already filled with photos.
Wedding Gifts for Guests
The final tick to add to your wedding thank you gift checklist is thank you gifts for guests.
Nobody will expect a gift for being at your wedding, but a small something will make them feel like you're extra thoughtful and lovely, and who wouldn't want that? Here are some small things you can do for friends and family on the big day.
READ MORE: 17 Things Guests Really Hate About Weddings
16. Donut Favour Bag – £2.88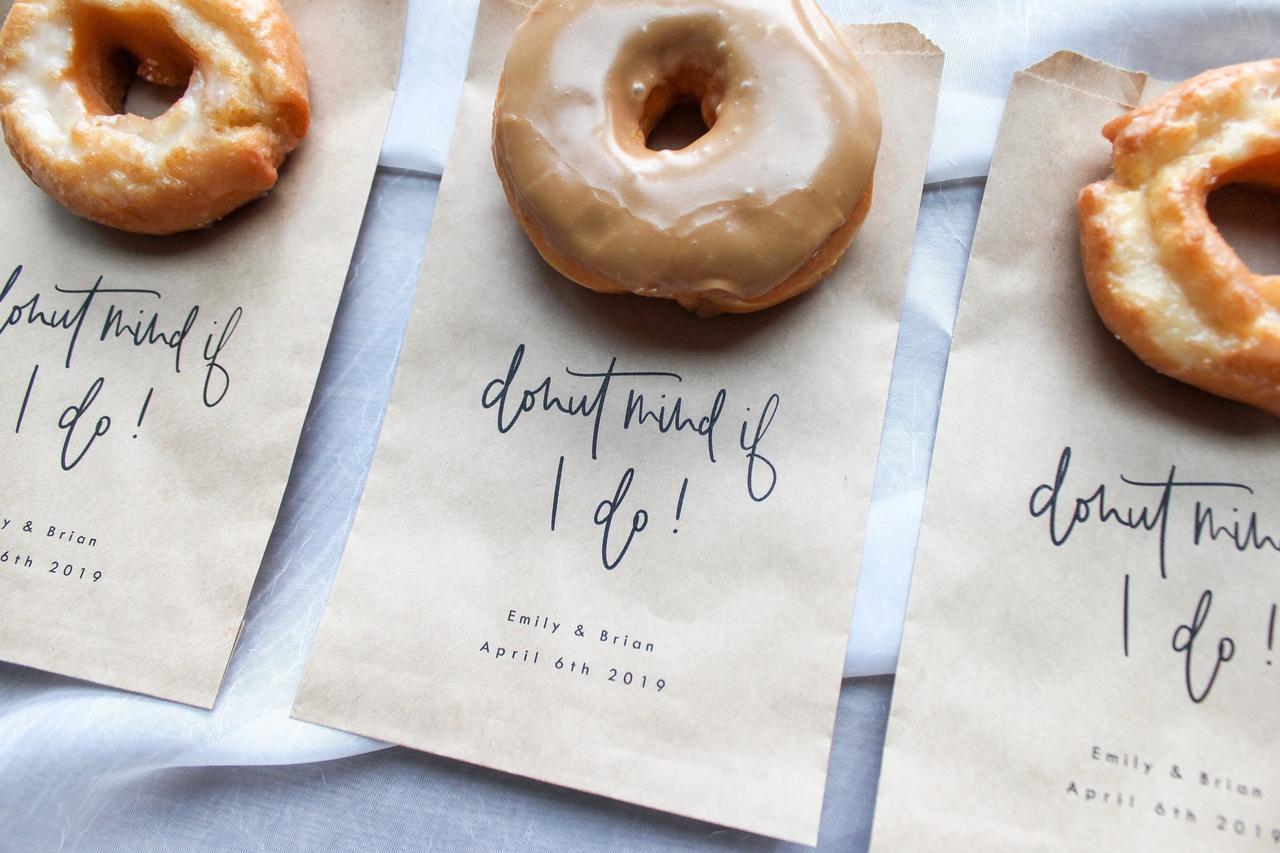 There's no better way to people's hearts than through feeding them. These cool paper bags can be filled with any donuts you fancy and are sure to get you in everyone's good books.
Sometimes (only sometimes) there's too much food at weddings, so why not skip dessert and offer these to guests when they're leaving, as a little thank you for coming? A grown up party bag, if you like.
17. Foiled Thank You Cards – £18 for 10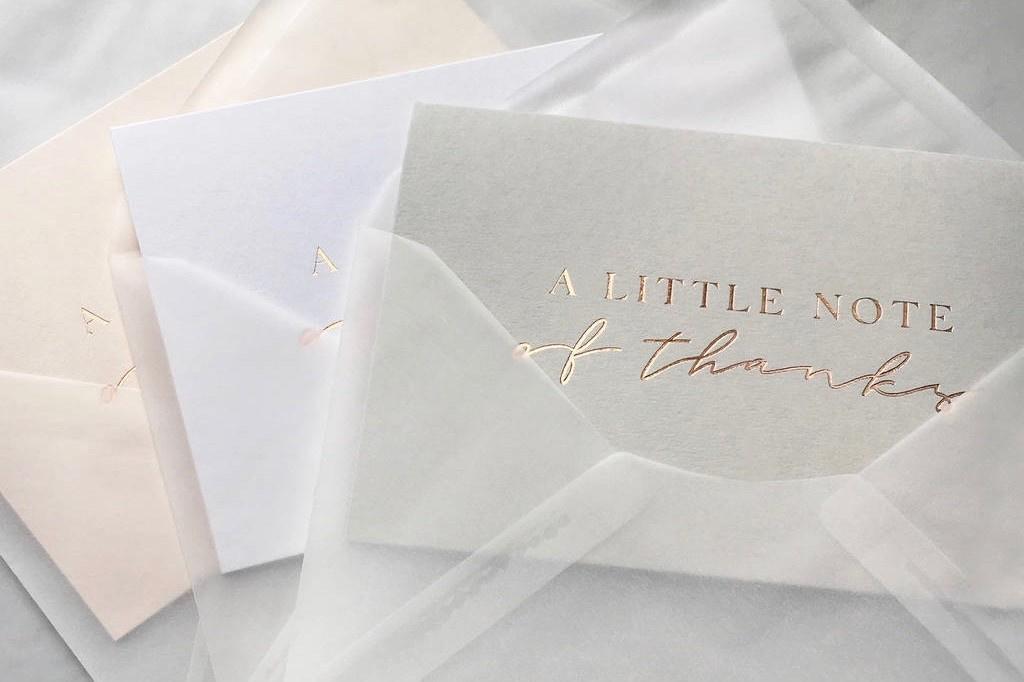 Nobody will expect a thank you gift for coming to your wedding so how about saving some pennies and writing everyone a lovely thank you card instead?
We love these pretty pastel foiled cards with translucent envelopes.
18. Wedding Candles – £39.42 for 6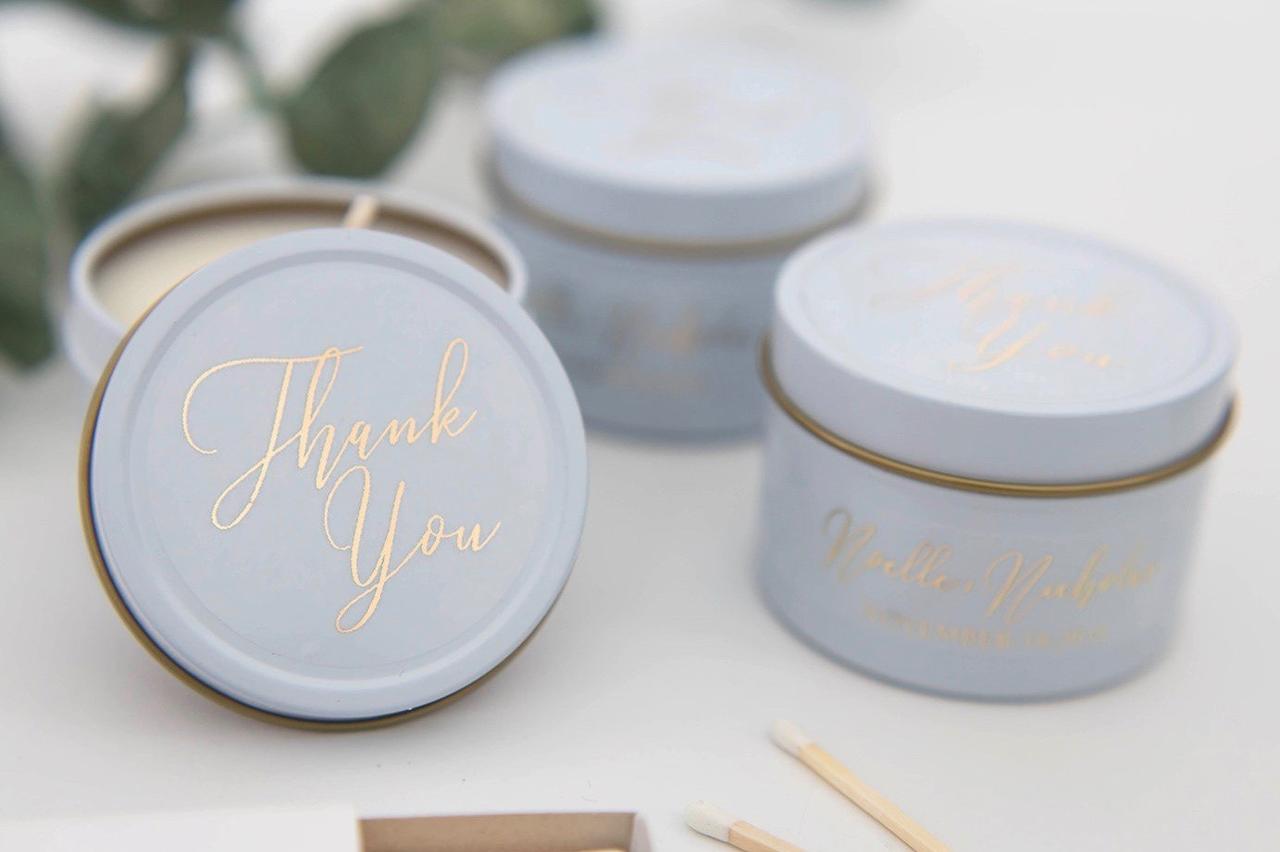 How cool are these personalised candles? They're made from soy wax and luxurious fragrances, and can be decorated with your wedding date, guests names or even little in-jokes.
We love the idea of using these as a thank you gift and place name all in one, if you got guests' names on them.
19. Mint Sweet Tubes – £1.75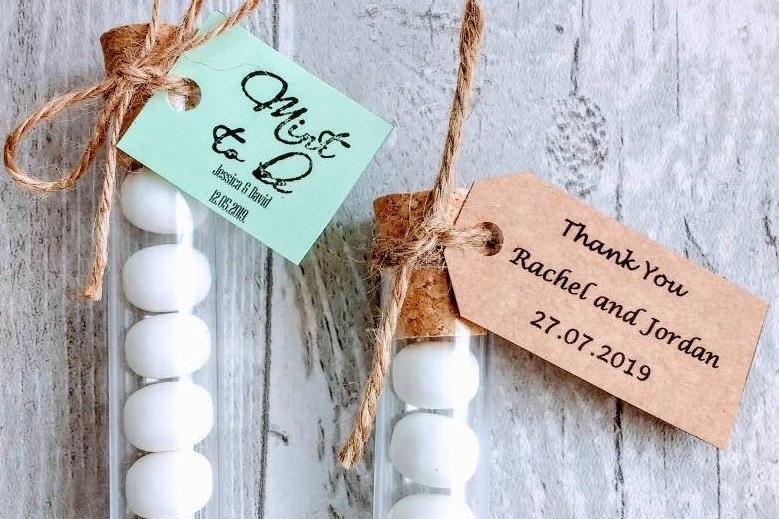 These sweet sweetie tubes are a guaranteed crowd pleaser for both big and little guests.
With a choice of colour for the tags you can make sure these little tokens of thanks match your theme perfectly, and you can also personalise the message to make the wording suits your – and your partner's – personality.
20. Moet & Chandon Minatures – £299.99 for 24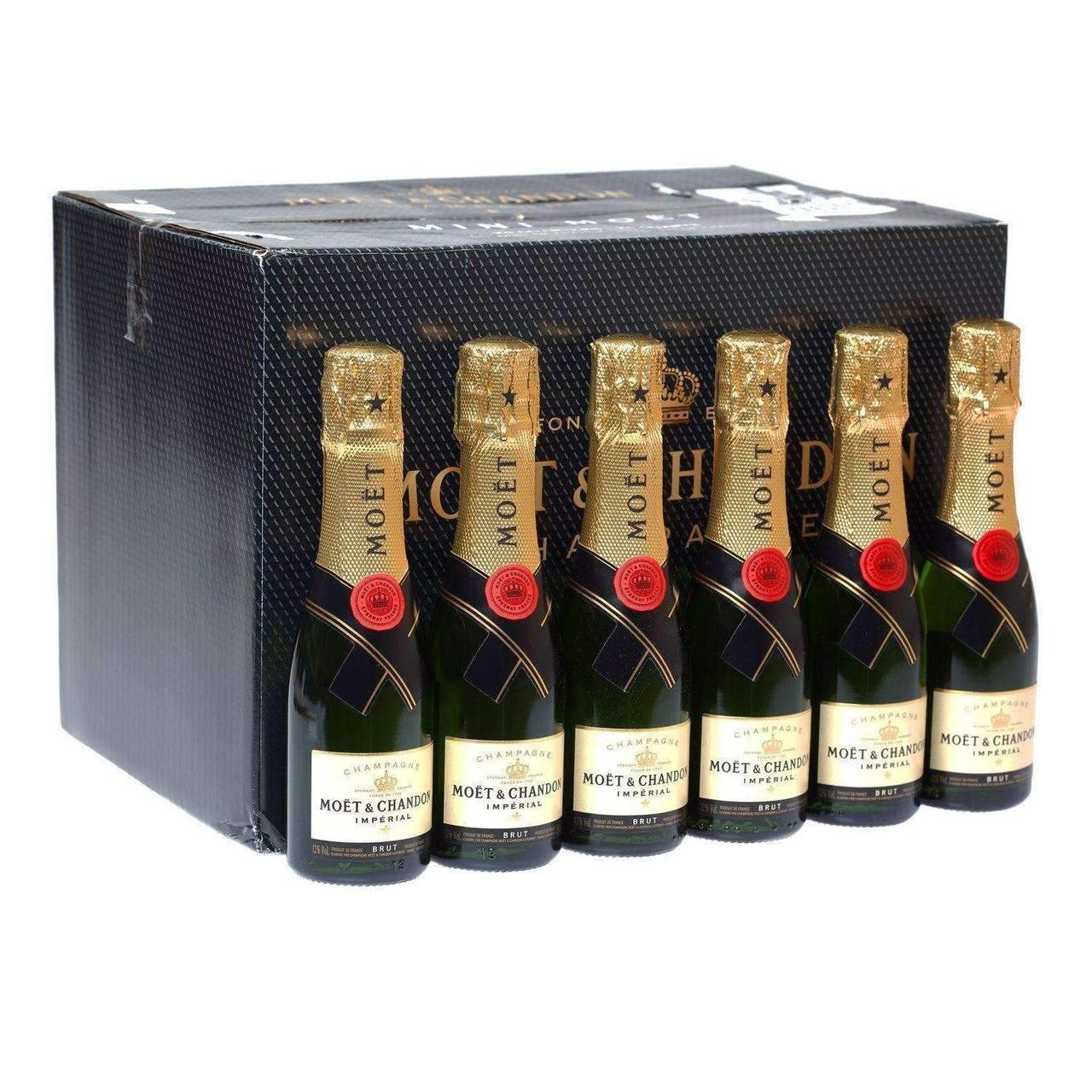 Fizz is one sure fire way to get everyone in the party mood.
You could have these on hand when guests first arrive, with a little thank you tag tied around their necks, leave them on the table as favours, or hand them out before everyone leaves for a little hair of the dog supply the next day.
READ MORE: 15 Guests Reveal the Worst Weddings They've Ever Been To
If you don't have any budget left to buy wedding gifts for your guests, why not make your own? Check out our guide to the best DIY food wedding favours which your guests are sure to be grateful for.