40 Vital Questions to Ask Your Wedding Venue Before You Book
From insurance and accommodation to what 'exclusive use' really means, here are all the key questions to ask your wedding venue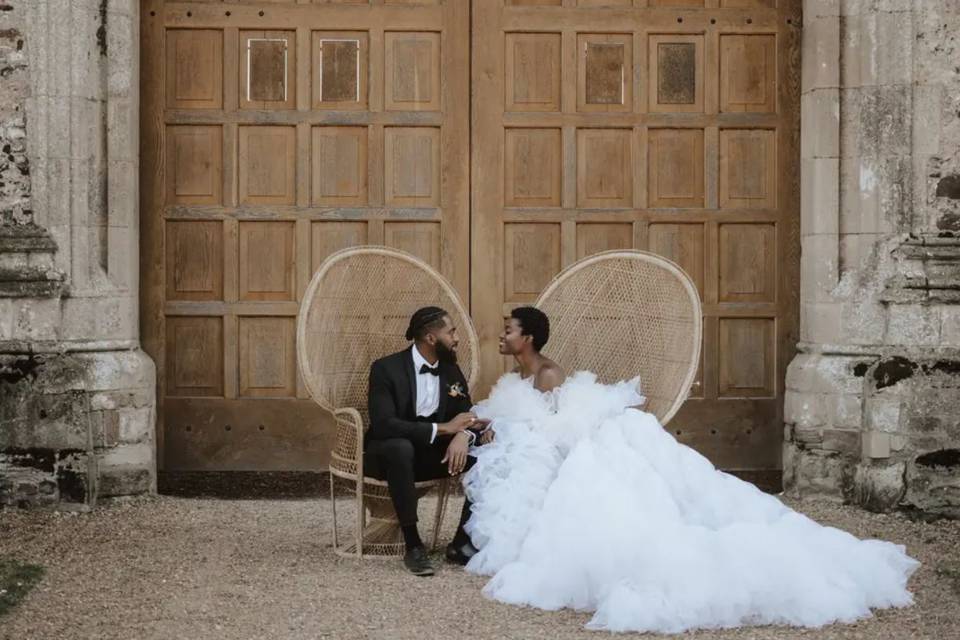 You'll probably visit a few different wedding venues before you find the one you want to marry at. After all, from rustic venues to unusual venues, you really are spoilt for choice! In order to narrow it down, it's important to have some key questions to ask your wedding venue.
There'll be a huge amount of information to take away at each viewing and it's easy to realise you forgot to ask lots of important questions. Sometimes it can also be difficult to work out what questions to ask at a wedding viewing.
The 40 Most Important Questions to Ask Your Wedding Venue
To make sure you've got all the essential information you need before you put down a deposit, here's a list of 35 questions to ask a wedding venue. We're assuming you've already checked that the venue is available on your wedding date, of course!
Print off the questions from our free printable PDF and pack a pen in your bag to jot down the answers. Not every question will be relevant to you, but this will cover all your bases, so when it comes to comparing venues you'll have all the info at hand.
Initial Questions to Ask Your Wedding Venue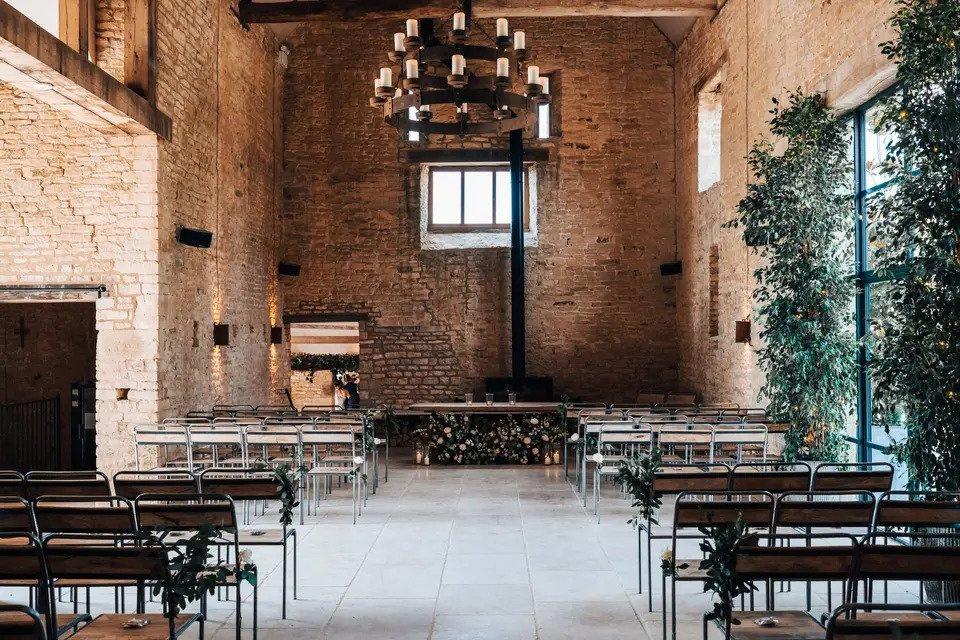 There will be plenty of questions to ask your wedding venue once you've booked, and in the lead-up to your day, but on your initial viewing, and to rule out (or in) whether a venue is right for you, these are the basic questions you need to know the answer to.
These questions usually also incorporate most of your non-negotiables as a couple, such as on-site accommodation, capacity, availability and more.
1. How Long Can I Provisionally Hold a Date For?
During peak wedding season, it's important to hold your wedding date to avoid the disappointment of someone else booking it. Some venues let you hold a date for free for a certain period of time, while others will ask you to pay a refundable (sometimes non-refundable) deposit.
Find out whether they reserve dates, whether or not you'll need to pay and how long they'll hold it for while you weigh up your venue options.
Francesca Cribb, head of marketing for Farnham Castle, offers her advice: "Every venue will differ when it comes to provisionally holding a date, however, it's important to understand the basis upon which a date is being held, the length of hold, and the status of your payment. For example, at Farnham Castle, dates can be held provisionally, for a maximum of 10 days, with a refundable £500 deposit."
2. How Many Guests Can You Accommodate in the Day and the Evening?
Venue capacity should be one of the first questions for a wedding venue. Before going to a viewing, you and your partner should have at least a rough idea of your wedding guest list and size, so make sure the venues you're looking at are big enough for both your day and evening guest lists.
When asking this question, it's important you have a good understanding of the capacity of each of the spaces within a venue. Many venues will have several rooms you can marry in, and some will have smaller and larger capacities than others.
It's also worth asking venues with smaller capacity whether or not they are able to erect a marquee outside as this can often increase a venue's maximum capacity in the evening.
3. What is the Availability for Our Desired Wedding Date?
Having done this ourselves, we know more than anyone how quickly venues can get booked up, with some couples booking up to three years in advance to secure the date they want. If you're bound to a specific month, weekend or particular date, it's important to know what the venue's availability is.
Saturdays, bank holidays and summer months tend to be the first to get booked up, so it's always worth checking to avoid any disappointment.
Check out our guide on wedding dates to avoid, too, for information on big events and important dates you won't want your wedding clashing with.
4. Is the Venue Licensed for Civil Ceremonies?
If you want to have your ceremony and reception all under one roof, make sure your chosen venue has a wedding licence.
However, it's not the end of the world if it isn't - but it's a really important thing to know ahead of booking. All you have to do if they aren't, is either have a religious or civil ceremony elsewhere on the day, or get legally married beforehand and have a celebrant-led ceremony on the day.
Fun fact - celebrant wedding ceremonies are one of the biggest wedding trends right now!
5. Is the Wedding Venue Available for Exclusive Hire?
Venues vary in terms of how many weddings they will allow on one day, who else is permitted on the grounds of the venue, and the times your suppliers are allowed in and out. If you're looking for a private wedding venue where you will be the only couple getting married, ensure that your venue is an 'exclusive use' one – especially if it's a hotel wedding venue or landmark wedding venue.
Just because a venue isn't 'exclusive use', doesn't always mean there will be more than one wedding, so it's really important to find out the details of who will be allowed to go where.
6. Do You Have Accommodation On-Site?
Whether or not a venue has accommodation on-site is often a non-negotiable for couples tying the knot in a location that isn't local for friends and family.
Lian Dixon, wedding coordinator at The Pumping House explains more, "We always encourage couples to ask about accommodation, as it's a huge part of our venue offering here. We have 10 uniquely designed self-catering suites which sleep up to 32 guests, and these are automatically reserved for couples on the night of their wedding to allocate to friends and family."
Some wedding venues will offer accommodation the night before your wedding as well, but this isn't always guaranteed, as Lian explains, "If there is no wedding the day before yours, we give couples plenty of advance notice to book our rooms for two nights."
Some wedding venues, like The Willow Marsh Farm, offer three-day bookings, which include two nights stay in your hire fee.
As it varies so much, it's vitally important to ask the question of accommodation, and to understand how it works for each different venue. And if a wedding venue doesn't offer accommodation, are there any B&Bs or hotels in the area? Is there a reliable taxi service?
Find out check in and out times too – as you'll be swamped by guests asking this! You could send out an email or put an accommodation FAQ on your wedding website with prices, dates to pay by, who to pay, and the check in/out times.
7. Who Will Be the Point of Contact in the Lead-Up to the Wedding?
Even if you think you've asked everything, questions will arise ahead of your wedding day so you need to know exactly who to contact. It'll ease your stress to have a go-to person to contact to discuss finer details.
Secondly, you'll need to know who your point of contact on the wedding day will be. The likelihood is it'll be one of the wedding coordinators, venue manager or another senior member of staff. This is essential information for the ushers and bridesmaids as they will be taking care of any hiccups on the day.
Francesca offers her advice: "You will need to be confident that the service you will experience after booking your chosen venue, will match your experiences prior to booking, and match your expectations. Find out who will be answering your questions and taking care of the finer details of your day, and whether you will have your own Wedding Specialist, who will ensure that everything goes to plan."
If there isn't anyone assigned to you, or you are booking a dry-hire wedding venue, you could always enlist the support of a wedding planner or on-the-day coordinator to run things for you.
8. Do I Have to Use Your Recommended Suppliers?
Most venues will supply you with a list of 'recommended suppliers' who they regularly work with and trust, and it can be helpful if you're not sure where to start with your search for a wedding photographer or cake supplier.
Find out if the catering is in-house or from a recommended supplier, or whether it might be possible to bring in an external caterer. What's the procedure for that and how much does it cost?
Some wedding venues will only work with their recommended suppliers, and others will offer you the freedom to choose your own. We'd always encourage couples to look at a recommended supplier list, as they will be familiar with your venue and how everything runs there, but if flexibility is a non-negotiable for you, this is something you'll want to know early on.
9. From What Time Can We Access the Venue?
Whether you're planning on doing some wedding DIY or bringing in the professionals, you'll need to know when you can access the venue and how long you'll have to prepare it for your day. It's also worth asking when they expect you to have cleared your decorations by on the following day.
Questions to Ask Your Wedding Venue About the Ceremony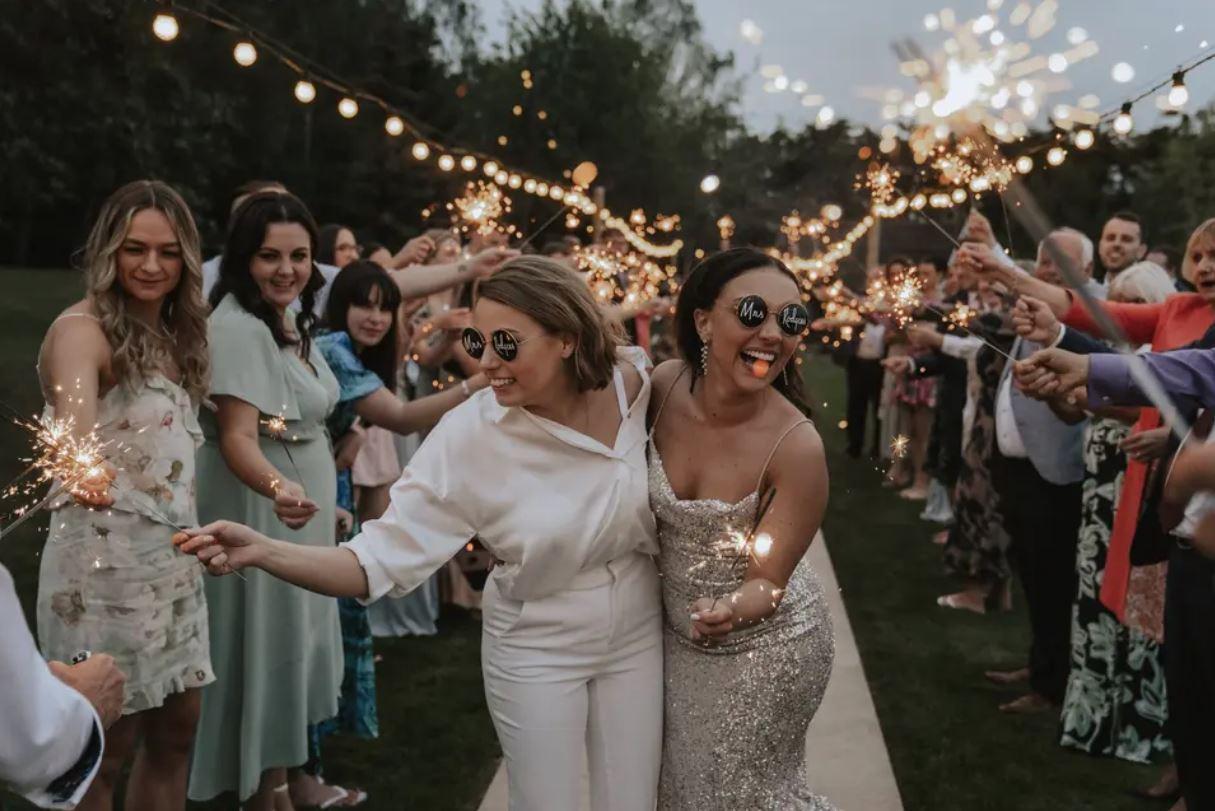 The wedding ceremony for many is arguably the most important part of the day, and you'll want to make sure you've asked all the right questions ahead of time.
10. Are There Areas For Both of Us to Get Ready in the Morning?
If you're a bride dreaming of getting your hair and makeup done at your venue, or a groom looking for an area to prep ahead of the day, it's important to make sure that space is actually available. Not all wedding venues will have the facilities for you and your partner to get ready there on the morning of your wedding.
Lian explains how it works at The Pumping House, "We have The Mulberry suite for couples to get ready in from 11am on the day of our wedding, it's spacious and has two floors giving plenty of room for photographers and videographers to capture your content, as well as room for the wedding party to get ready in."
This highlights many questions around this space that you'll want to ask. How big is it and how many people can it house? What time do we have access from? Can my suppliers capture content in there? What does it look like?
You'll also want to ensure it's clear whether or not this space is included within your hire price - it usually is, but it's always worth checking - and you'll want to see it before the day to ensure the lighting is appropriate for getting ready.
11. What is the Changeover Plan From Ceremony to Reception Room?
If your reception is taking place in the same room as your ceremony, ask what will happen in the changeover and how long it will take. Will the staff set up the tables or will you need to plan for your bridesmaids and ushers to do this? What will your guests do in the in-between time? Is there a separate area for them to have drinks and take photos?
12. How Flexible are You With Timings of the Day?
Planning a wedding day timeline is essential to ensure that your day runs smoothly. When thinking of what questions to ask a wedding venue, it's vital to make sure that you will be able to stick to your pre-planned timings.
Most venues know from experience the best running times for your day, e.g. how long you'll want between the ceremony and reception for photos and when is best to have the dinner and speeches. Ask what they recommend and then how flexible they can be.
If you're not looking for a traditional layout to your wedding day and want a slightly different timeline to your day, you need to make sure your venue offers that.
13. Can We Get Married Outside?
If you're planning a spring wedding or a summer wedding, you may want to consider getting married outside. There's no shortage of beautiful outdoor wedding venues in the UK - and often these venues make for the most beautiful photos.
Outdoor weddings are now permitted in the UK at venues that are licensed to host weddings. A recent change to outdoor wedding laws means they no longer have to be under a licensed structure, such as a pagoda or bandstand.
Check the options with your venue, and always have a back up plan agreed with them in case of bad weather!
14. Are There Any Décor Restrictions?
If no naked flames are allowed then you definitely won't be walking down a candle-lit aisle. Ask whether you're able to hang things like lights or drapery, and check restrictions on things like candles or large flower arches. You might not know yet how you want to decorate but it's best to know what you can't do from the start.
Francesca says If you have any unusual decorative ideas for your wedding, it's best to check with your venue whether there are restrictions before you part with any money. Some older venues may restrict how you may hang or display floral installations, the type of confetti you can use, or whether you can use real (or LED) candles, for example.
"Your suppliers may wish to get in touch with your venue direct, to ensure that everything you envision, can be created," she suggests.
15. Are Fireworks and Confetti Allowed?
Not all venues allow wedding fireworks or confetti so check this. Some will be happy with biodegradable or petal wedding confetti, but you'll want to check this in advance to avoid being disappointed on the day.
Questions to Ask Your Wedding Venue About the Wedding Breakfast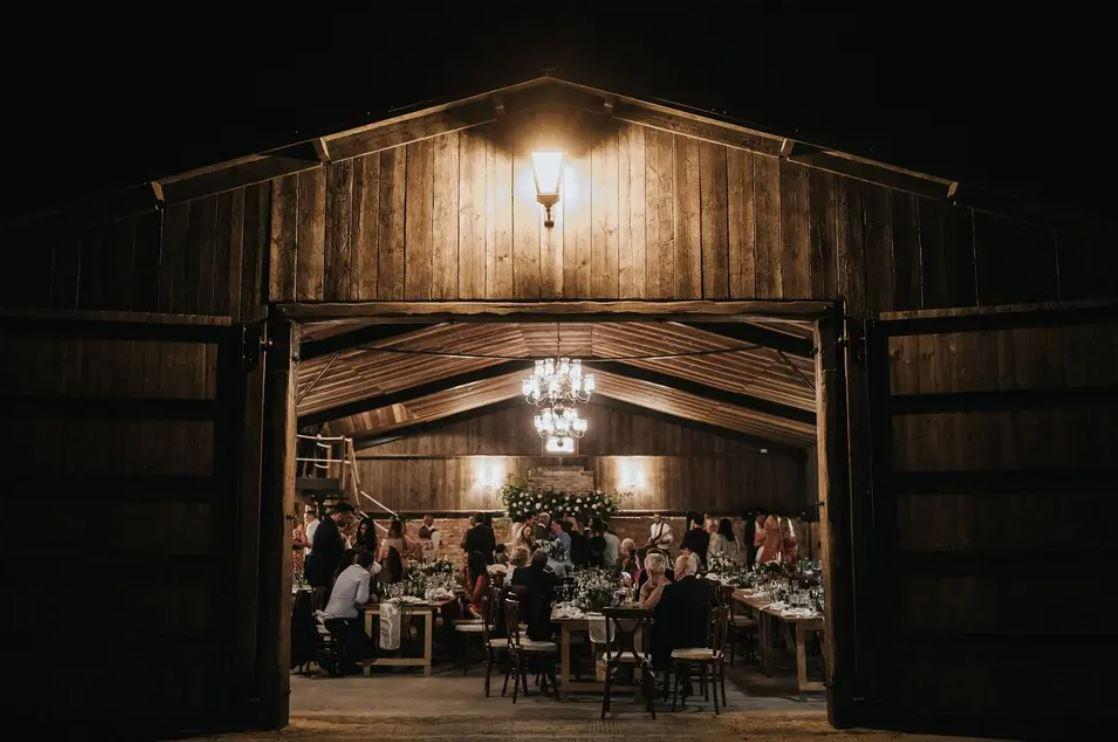 It's most people's favourite part of the day, right? Hilarious speeches, yummy canapes and wedding catering that'll blow your socks off - but you'll need to ask these important questions to ensure your venue can accommodate everything in your wedding vision!
16. Do You Offer a Complimentary Menu Tasting?
It's very common that couples will want to try out the wedding breakfast and accompanying wines before the actual day, and a lot of venues put on menu tasting evenings where you can sample dishes from the menu to help choose your three courses. See how many people can attend this, as you might like to bring your parents too.
Francesca says, "Many venues do offer a complimentary tasting, but not all venues make this an evening event with the opportunity to sample across the venue's menus and taste any wine from their wine lists.
"At Farnham Castle, we believe that choosing the menu is one of the highlights of any wedding preparations, and provide an invitation to one of our tastings, within the catering cost, so couples
can experience the quality and service of our dining, as if they were a guest at their own wedding."
17. What Menu Options and Packages Do You Have
Wedding catering has had a pretty decent glow-up in recent years. There's always going to be a place for your traditional sit-down meals - sure - but for couples who are looking for something a little different, it's worth asking your venue what they offer, because some may just surprise you.
Lian explains, "Our chefs work on-site and serve up specially created breakfast packages. The options range from traditional three-course meals, to BBQ sharing platters, Spanish tapas menus, mezze grazing boards and more."
Some venues will also include drinks in their package, and others will price these up separately, but it's always worth asking about their set packages if you're looking to cut costs and admin!
18. Do You Cater For Vegetarians?
Will you have one, two, three or more course options for your guests? Do they offer vegetarian dishes, gluten free, or vegan? It's vital that you let the venue know as soon as possible about any dietary requirements or allergies so they can ensure that they have appropriate options to offer your guests. Discover more vegan and vegetarian wedding caterers here.
19. Do You Have Your Own In-House Catering Team?
Planning a wedding can sometimes feel overwhelming as there are so many different elements to consider. If you want to relieve some pressure, why not look for a venue that comes with it's own in-house catering team? That way you'll have more time to focus on other areas of wedding planning rather than sourcing caterers.
Francesca says, "This is most definitely a USP for many venues. At Farnham Castle, our talented in-house Head Chef and his in-house team create exceptional dining experiences using the freshest, seasonal ingredients, locally sourced where possible. Some produce is even homegrown in our very own Castle Gardens."
20. Are Crockery and Linen Included in the Price?
You'd be surprised how many people forget about this. It's also worth asking what the crockery and table cloths look like as they may not go with your theme and you might want to provide your own.
21. What Size Tables Do You Have?
Are they square or are they round? Do they do banqueting style (long tables)? How many people can fit on each table? What does the head table look like? Where does it usually go? These are all really important questions to ask a wedding venue that you'll need to know in advance to do your table plan, and it'll also impact the look and feel of the room on the day.
22. Is There a Cake-Cutting Fee? Do You Provide Cake-Cutting Utensils?
Some venues will charge you per person to cut and serve the wedding cake - this is known as a 'cakeage fee'. You'll also need to know if you have to provide the cake knife. It can be a nice touch to use a personalised cake knife that you can keep.
23. Can We Bring Our Own Alcohol? Do You Charge a Corkage Fee?
Some venues will require you to use their bar facilities or those of a recommended supplier, others will be happy for you to bring your own booze and some will give you a choice. If you're bringing your own, before you load up on fizz, ask them if they charge a corkage fee and how much it is. It might work out more affordable to go with their alcohol offering if the corkage fee is high.
This is also a consideration if you're planning on giving out alcohol wedding favours.
If you want to have complete creative control over the alcohol served at your wedding, there are plenty of no-corkage wedding venues to suit weddings of all sizes.
Questions to Ask Your Wedding Venue About the Evening Reception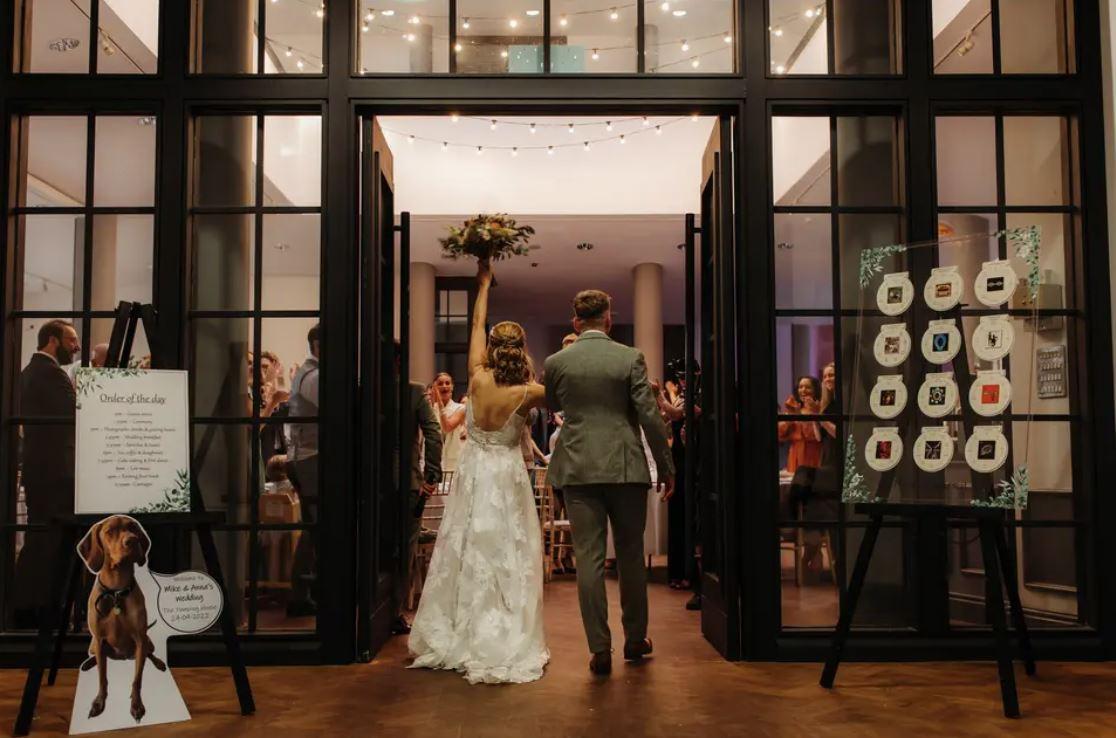 The evening reception is where you and your guests can really begin to let your hair down, and it's also the part of the day where a lot of couples add their own unique touches. But first, you need to check your venue can accommodate your ideas.
24. What Evening Food Options Do You Offer?
Yes, we're back on food, because being hungry (especially after a drink!), is one of the things wedding guests hate the most, and if your wedding breakfast is an early afternoon one, your guests will definitely be peckish again by the evening.
Are evening canapés or a buffet dinner part of your package, or do you have to pay extra? Or if you want some alternative wedding food ideas, you could hire a pizza van, prosecco truck or something similar. There are so many cool wedding catering options to consider.
25. Can You Accommodate a Live Band or DJ? When Can They Set Up?
No point hiring a live wedding band or DJ if there's simply nowhere they can plug in. If you want dancing, this is an important enquiry! Finding out when they can set up will be helpful for your suppliers and will help you mentally prepare the logistics of your day.
Ask if the venue has a sound limiter too. Don't panic if this sounds completely alien to you, your wedding band or DJ will know exactly what this means. It's simply a volume limit that they can play to, and most professional entertainers will be able to tailor the volume of their act to your venue's limit.
26. What Are Your Bar Prices and is it Cash Only?
If you're not planning on having an open bar, it might be worth checking what prices the bar at your venue will charge. If the venue's alcohol is really expensive, you might be able to negotiate a special price for one or two kinds of drink to try and ease the cost of the night for your guests. It's well worth checking if the bar takes cards and cash. Guests will need to know in advance if it's cash only.
Francesca offers further advice: "Most venues tend to be cashless these days, and most will operate a bar tab for couples wishing to pay for their guests (parameters on singles, doubles and shots should be agreed). How you operate the bar will ultimately be your decision, and it will depend upon your wedding budget as to whether your guests buy their own drinks or you pay for them.
"We would recommend checking that the bar stocks your favourite brands, and also that additional evening guests are provided with a drink or two when they arrive."
27. Could We Plug an iPhone into Your Sound System?
Couples who want to cut costs at the wedding may want to ask about providing their own music. Does your venue have speakers or a sound system that you could plug a laptop or iPhone into? It's a simple way to provide background music to your drinks reception and wedding breakfast. Check what the connection is to make sure you have a device that fits.
28. What Time Will Our Evening Reception Need to Finish?
Lights-out time is something you absolutely need to know before you send out wedding invitations and start booking suppliers for the big day. It's also worth asking if the bar stops serving at the same time, or if that's half an hour or an hour before.
29. What Are Taxis Like in the Area?
This may seem like a minute detail in the grand scheme of things, but there's literally nothing worse than being stranded in the middle of nowhere after a few drinks and not being able to get back to your hotel. Sounds extreme - but unless you're getting married in a city wedding venue, taxis for your guests may be hard to come by. Uber and Bolt aren't available everywhere, you know!
The reason it's worth asking, is because there are many ways around this that could save your guests a huge headache at the end of the night. If app taxi services don't operate where you're getting married, your venue will be able to suggest local firms who you could book or hire for the night, or ones your guests can pre-book with.
You could also hire a minibus or coach if you have multiple people staying at the same place, or arrange to carpool with others. The good thing about weddings is that most people leave at the same time, as venues usually have a hard lights-out time, meaning pre-booking and pre-organising transport is simple enough to arrange.
Questions to Ask Your Wedding Venue About Their Facilities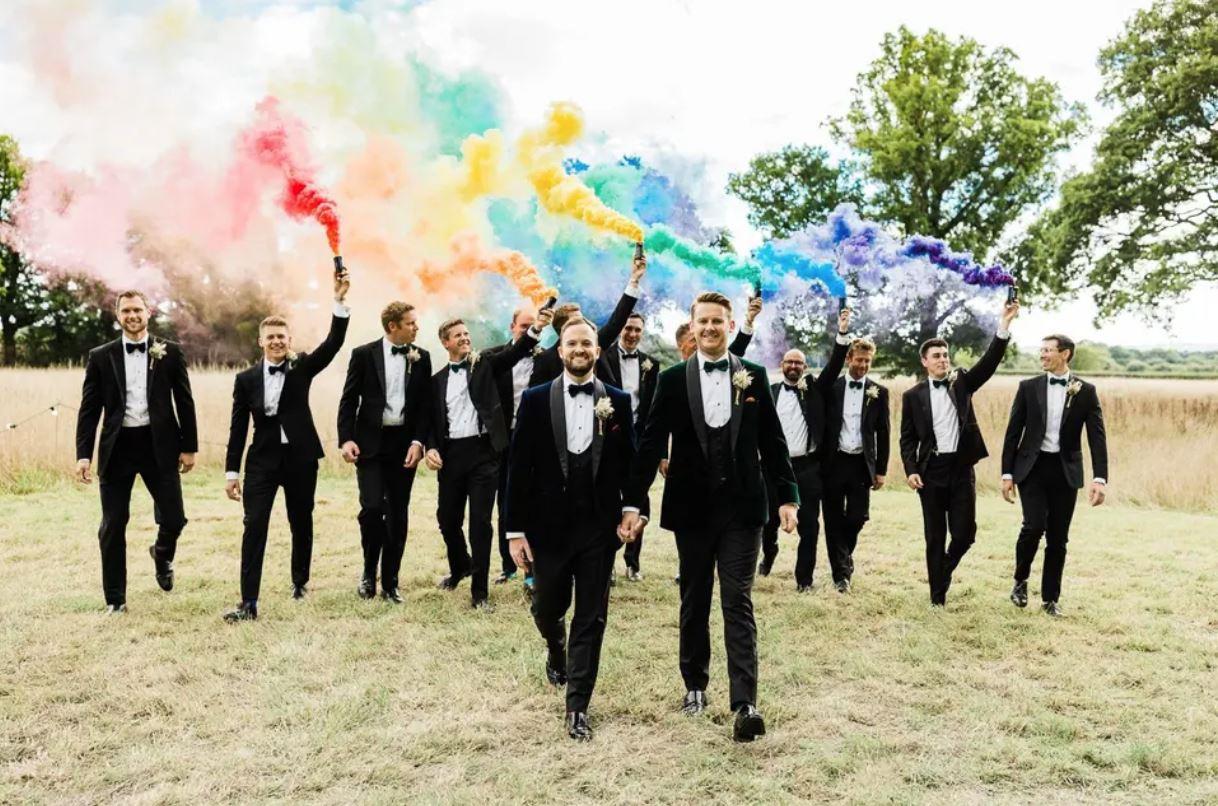 30. Do You Have Disabled Access?
When planning your wedding, it's important to make sure your venue is accessible for all your guests. Is there access and toilets for disabled guests? Elderly guests too might be more comfortable using a lift or an entrance that doesn't involve steps.
Influencer and activist Eliza Rain recently detailed their experience planning a wedding as a wheelchair user, and TV presenter and activist Lucy Edwards spoke to us about planning a wedding as a blind bride, so thinking about accessibility should be at the forefront of your mind if you have guests (or yourself!) to cater for.
Francesca agrees: "In our experience, almost every wedding will have a guest or two requiring some form of assistance, whether it be a ramp, a ground floor bedroom, or more consideration in order to enjoy your day. During your show-round appointment, be sure to ask about disabled access, with your specific friends and family members in mind."
It's also important to know how much of your venue is accessible. Some venues have certain rooms that are accessible, and others that aren't, and the same goes for accommodation and toilets.
31. How Many Toilets are There?
Speaking of toilets... At least four toilets per 100 guests is recommended if you don't want most of your wedding to take place in the toilet queue! This is an essential question if you have a barn or marquee where toilets might need to be hired.
You'll also want to know the proximity of the toilets to the main hosting areas, especially when it comes to the evening reception. Are guests likely to get lost in the building etc?
32. Is There Somewhere We Can Securely Store Our Wedding Gifts?
Couples tend to get lots of very valuable wedding gifts so make sure the venue has a safe place you can store them all. Francesca says "Should your guests bring a physical gift, these, along with your wedding cards, should be taken by your designated 'helper' or, by agreement, by the venue team, and locked somewhere to ensure their safety."
33. Is There Enough Parking for All Our Guests?
If lots of guests will be travelling by car to your venue, check the parking situation at the venue. If they don't have allocated parking, are there nearby car parks or roads for guests to leave their cars, do they charge, etc.?
Similarly, it's handy to know if your guests can leave their cars overnight as it gives them more choice on how late they stay, whether they decide to have a drink, or whether they'll need to think ahead about taxis.
34. Are You Dog or Pet Friendly?
If you know us, you'll know we're obsessed with the idea of having dogs at weddings - we literally launched the world's first vid-dog-grapher this year, along with the first ever dog wedding invitation - but not all weddings can accommodate this.
Lian adds, "We'd always encourage pet owners to ask whether or not the venue accommodates for pets. In our case, as well as the venue being pet friendly, our Elm Suite is also suitable for your well behaved four-legged friends. It's always worth asking, as this can save you money on hiring a dog sitter, and also means you can include your dogs in the wedding itself!"
Planning on including your furry friend in your special day? Check out our guide to having dogs at weddings for everything you need to know.
Questions to Ask Your Wedding Venue About Pricing and Payment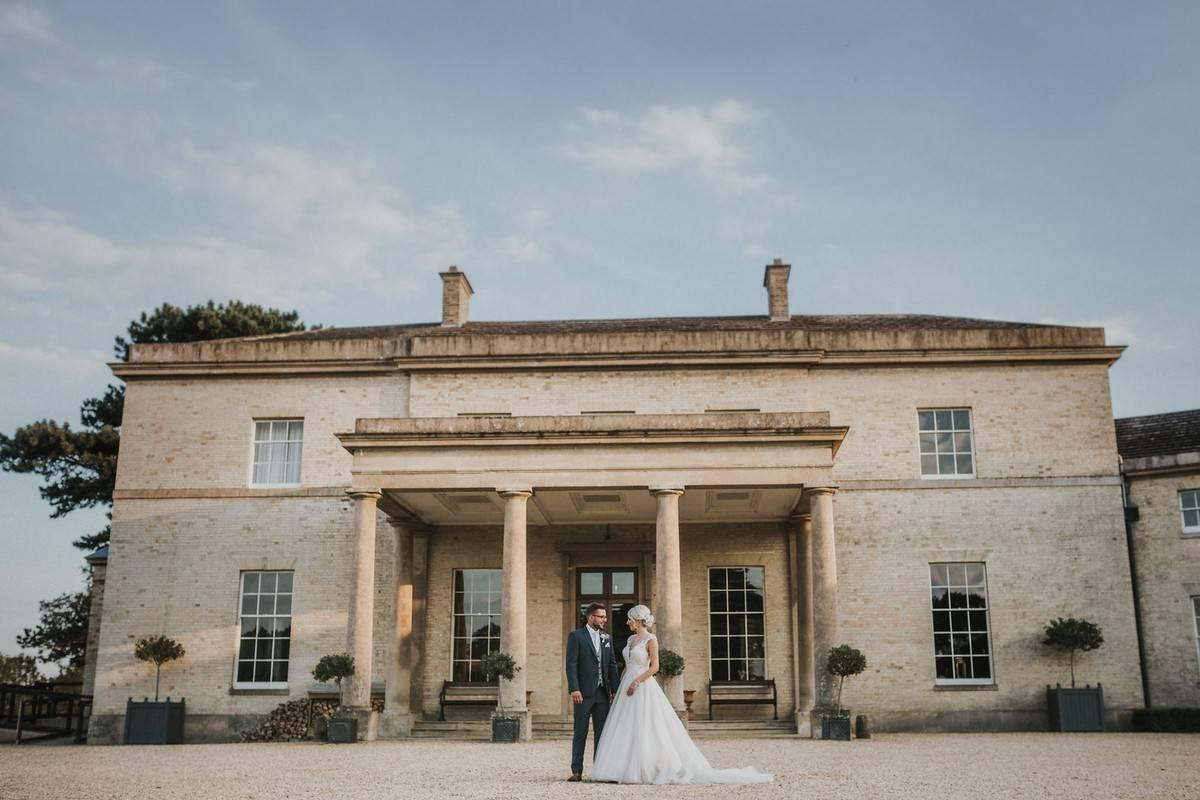 Crunch time - and no, we're not talking about food again! Yes, sadly you do have to pay for your wedding venue - but we promise, the conversation isn't half as scary as it seems. Here are the key questions to ask your wedding venue when it comes to prices and payment.
35. How Much Will the Initial Deposit Be & When is the Final Payment Due?
You might think the venue you want is out of your league financially, but with just a deposit to pay first, and final payments later on, it may just be doable. Securing a final date for the venue payment allows you to map out a timeline of financial pay-outs and can give you time to save up to pay for the wedding.
Planning your wedding budget is an excellent way to break down your costs and see what's realistic for you to book for your big day.
Francesca advises you to "Speak to your chosen venue about a payment plan, if you would like to structure your payments differently, to suit your cash flow, as most will be willing to make alternative arrangements."
36. What's Included in the Hire Price & is VAT Included?
Simon and Sarah at The Willow Marsh Farm explain how important it is to understand what is included in your quote. "We have a very transparent venue hire price with no hidden costs. The service we offer includes everything that our in-house staff take care of from the planning and coordination to the accommodation and licensing.
"We think it's very important that couples understand the level of service they are getting."
One thing to ask about specifically is value added tax. VAT can sometimes creep up on you, so be sure to check if that's included in the price or if it's added later on.
37. Are There Any Extra Charges For Staff/Cleaning/Room Hire That Aren't Included in the Prices Given to Us?
You don't want to be caught off-guard by an unexpected wedding cost.
Wedding clear-ups are a very important subject to cover at the start. While a large majority of venues will have staff that can take care of the post-wedding clean-up, there's still cases where you'll be responsible for either doing it yourself – if you've hired land for a marquee, for example – or you'll be in charge of hiring a team to do it for you.
You also want to know whether or not the price of your venue can change after you've booked. You don't want to secure a venue that then ends up costing you more on the day, but alternatively it could see you save money.
For example, the team at The Pumping House explained that you will only be charged for food and drink for the number of guests you confirm at your final appointment - so if you originally booked for food and drinks for 100 people, but you end up with only 85 RSVP-ing, that's the number you'll be charged for in your final invoice.
See - sometimes payment questions can lead to savings, hey?
38. What's the Cancellation Policy?
If you cancel far enough in advance, most venues can return your full deposit. However, you may not get it back after a certain date so check what their policy is.
Francesca offers some advice: "Despite best intentions, sometimes things go wrong, and couples may wish to cancel wedding bookings, for a variety of reasons. We would always recommend that couples take out wedding insurance for this eventuality.
"Most wedding venue contracts will contain a cancellation policy, but these can differ greatly, so couples should ensure that they understand how a cancellation would affect them, prior to booking."
39. Are There Any Venue Restrictions?
Venues like breweries might have an over 18s-only policy which means children are off the guest list. Similarly, historic wedding venues may have restrictions in place to protect furniture, art or displays. As well as checking on décor restrictions, ask if there's anything that might affect your guest list.
40. Do You Have Public Liability Insurance?
Finally, every wedding venue should have some form of public liability insurance and should have no qualms providing a document that proves this. You don't want to be held responsible if a guest injures themselves.
If you're on the hunt for a real wedding bargain, be sure to check out our round-up of the best affordable wedding venues in the UK.