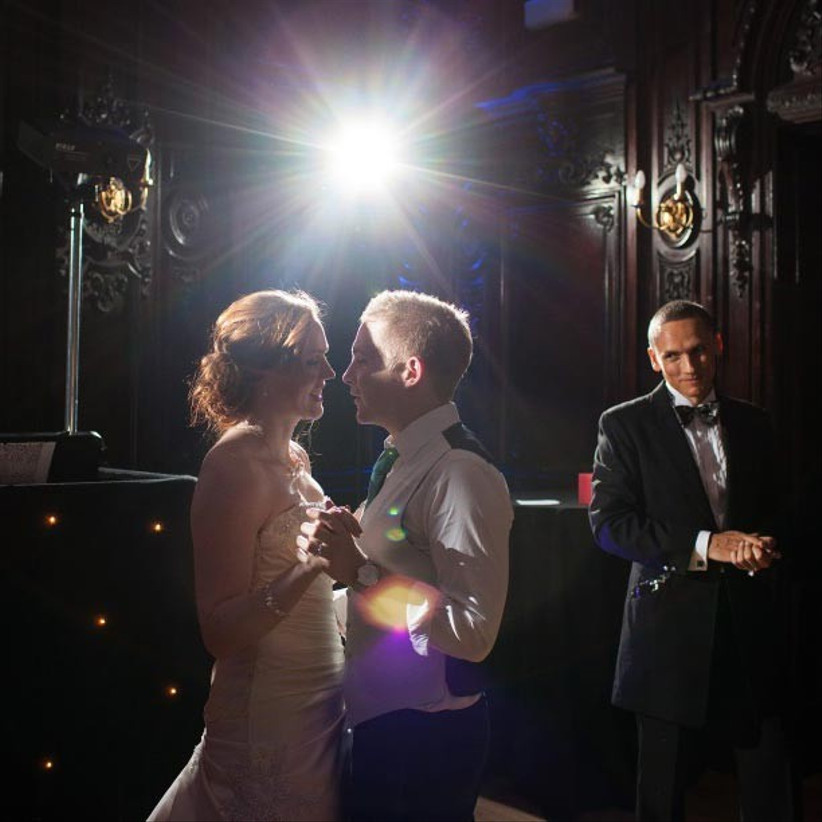 After the initial excitement of getting engaged, you'll find there's a lot of planning to do! One of the most daunting parts of planning a wedding can be choosing your wedding entertainment. Will it appeal to all your guests? We won't list all the worries that can come with choosing wedding entertainment (we're not here to stress you out!), but instead have some tips on how to choose the right entertainment for your big day, courtesy of Anthony Winyard, from Anthony Winyard Wedding Entertainment…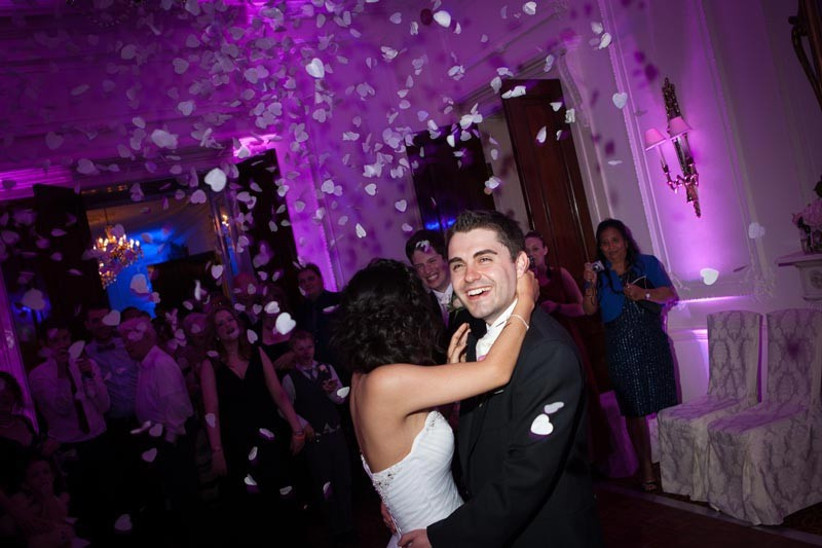 Most couples have never had a reason to book a DJ or a band before, so they may be unaware that the best entertainers can often be booked up 18 months in advance. So don't do what many couples do, which is leaving searching for the entertainment until a few months before the wedding, only to then discover that many of their first choices are already booked. Here are a few things to be aware of when seeking the entertainment for your wedding.
Meet Face to Face
Planning a wedding can be extremely time consuming and hard to fit around your work schedules, but meeting with your potential entertainers is as important as having a fitting for your dress and looking at the venue before booking it.
By meeting with them you gain confidence that you're in safe hands and ensure that they're the right fit for you. Plus you find out whether you like their personality, whether they understand your vision for the day and if they are absolutely crystal clear on the music you like and also what you dislike. Do they care about your special day, or is just another job?
The last thing you need in the build up to your wedding is stress that your DJ or band aren't up to scratch or worried they're not going to do what you want them to do! It's absolutely essential that you feel comfortable and that they give you complete peace of mind. The bridezilla situation occurs when anxiety sets in. If you have reassurance that your entertainment is going to be first class the pre-event stress is removed. Ideally you should meet them at least twice; once before booking and again nearer to the wedding date to go over music choices, timings etc. If you can't physically meet them, Skype sessions are a good solution.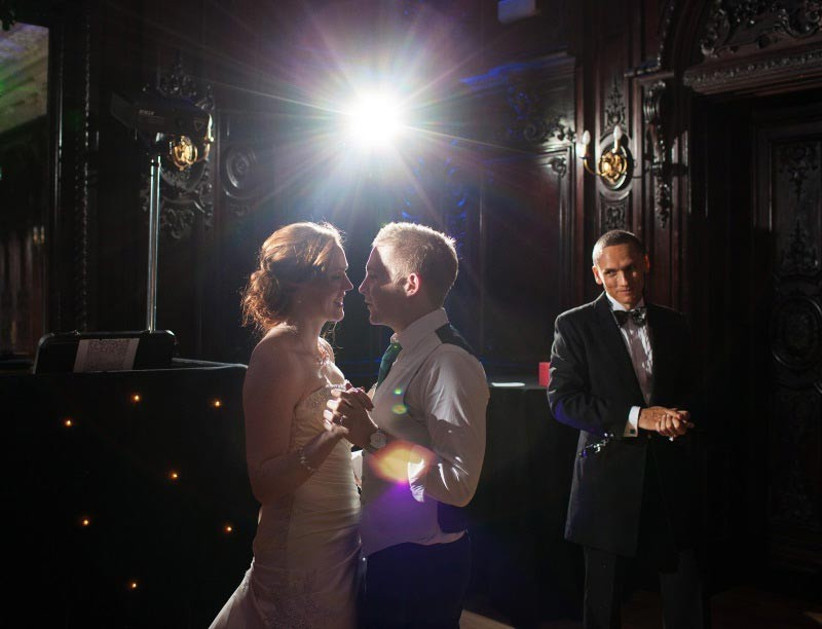 Is There A Back-Up Plan?
What will they do if any of their equipment breaks down? Do they have spare kit or a plan in place if this happens? And what happens if the entertainer is ill or unable to make it on the day? Find out if there's last minute cover, and if you like their alternative.
Do They Fit with the Venue?
Check with your venue to see how much room there is to set up, and pass the information on to your entertainers to check if they can work with the area size. Some bands require at least 15ft in width to accommodate all their equipment, so if you've got a very intimate venue, an eight-piece band might not be the best shout.
What Atmosphere Will They Create?
Mood lighting can really enhance the look of a room and accentuate the incredible architecture of some venues. A lot of venues can supply this lighting but in many cases you can get the same lighting from your DJ or band for a lower price, so why not check prices from both the venue and the DJ/band.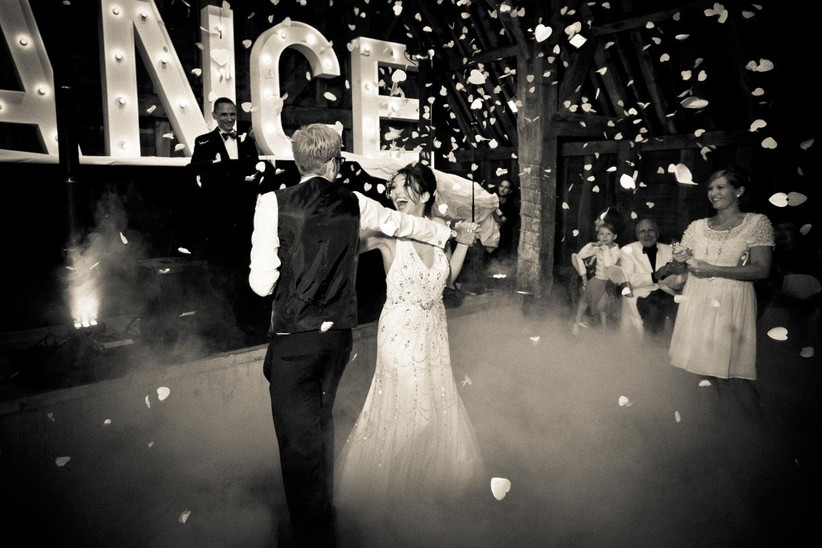 If you're seeking a clubby atmosphere for your wedding then it may be important that you ensure that the DJ is competent at mixing and knowledgeable in dance music. Likewise if clubby is the last thing you seek, ensure that your DJ isn't on a mission to "educate" your guests in the latest sounds, and that he will play the music you like, even the tracks that he may dislike.
Want A Band and A DJ?
If you have booked a band and a DJ separately, you may want to check on whether the band expect to leave as soon as they finish playing, as some bands will begin taking all of their equipment out immediately after their last song and depending on the size of your venue and where the exits are, that can disturb your guests on the dance floor as band members go past with large equipment, or if it's freezing cold outside and they have the doors wide open while they take their equipment out you (and your guests) may not be happy.
Questions for Your DJ
1. Do you talk between every song?
2. Will you introduce our first dance?
3. Do you have unedited videos that I could view?
4. Can we supply you a request list?
5. How will you handle guests requesting songs we've asked you not to play?
Questions for Your Band
1. How long are your sets?
2. Are you able to play any recorded music between your sets?
3. Do you have cover should a band member be ill?
By doing a little groundwork in advance you can ensure that your guests are treated to an entertaining wedding day that everyone loves and remembers fondly for years to come.
Anthony Winyard is a London-based wedding DJ, Master of Ceremonies and wedding entertainer. With 20 years' experience as an international club DJ, performing at exclusive venues such as Claridge's and The Savoy, Anthony Winyard provides a unique tailor-made service to his couples ensuring a fun party for all. For more info please visit: http://www.awe-dj.co.uk