Vintage Wedding Decor: 36 Beautiful Ideas for Your Reception
If you're planning a vintage style wedding, make sure it's totally transformed with these timeless vintage finishing touches
We have included third party products to help you navigate and enjoy life's biggest moments. Purchases made through links on this page may earn us a commission.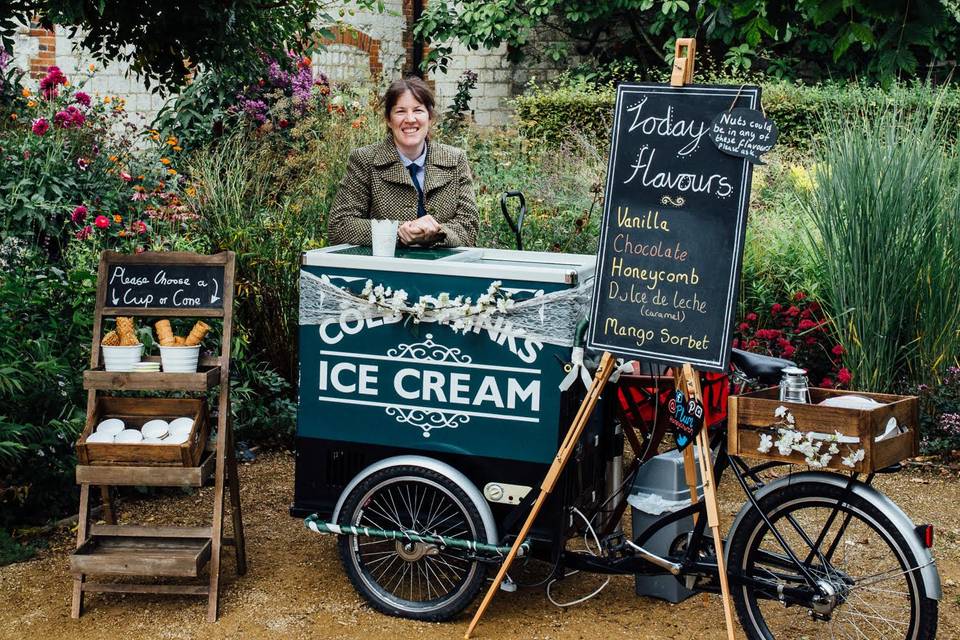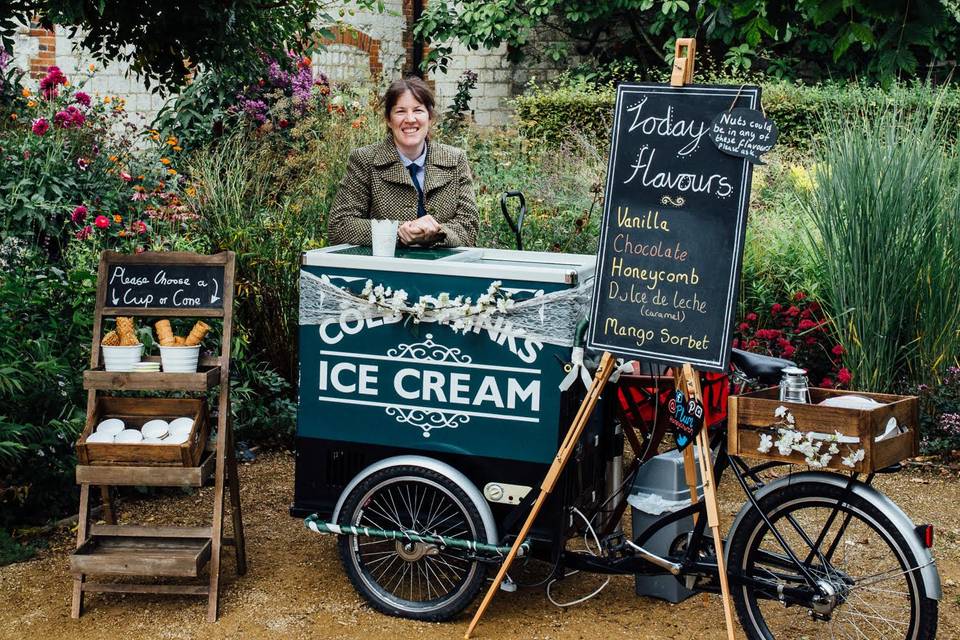 Whether you consider yourself a retro bride or just love the vintage trend, if you nail your vintage décor you can guarantee your wedding will look beautiful and timelessly chic.
Vintage is a pretty broad term, and you'll find loads of creative ideas here from cool Gatsby vibes and fun rockabilly nods, to classic rustic touches.
It's a seriously romantic theme though, and one that won't break the bank. The more eclectic you go with your décor, the better. Mix up treasures from your grandparents and junk shop finds with modern, vintage-inspired pieces for a contemporary take. Layer your décor up for a true vintage narrative.
Need some inspiration? Check out these 21 easy vintage wedding décor ideas that will fill your reception with whimsy and wonder!
READ MORE:
1. Gramophone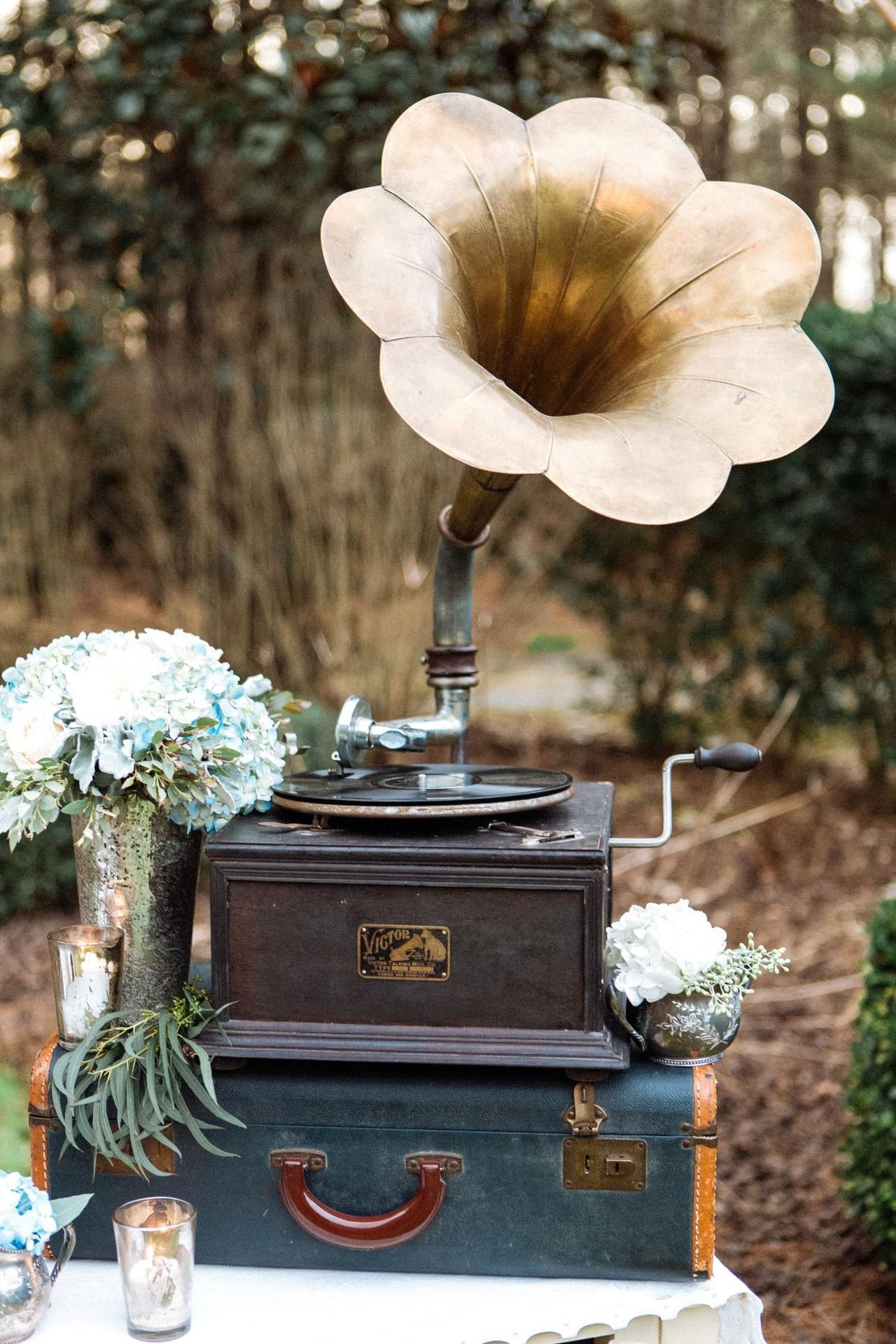 A classic gramophone is an utterly gorgeous vintage wedding décor addition. You can hire prop antique gramophones or often find old broken ones on sites like eBay. Use these as a props for your card table, flanking your band or DJ booth, or as part of a grazing table or drinks display.
A little extra way to use gramophones if your tables are big enough that they don't get in the way of conversation, is to fill the horn with flowers as a centrepiece.
2. Vintage-Style Photobooth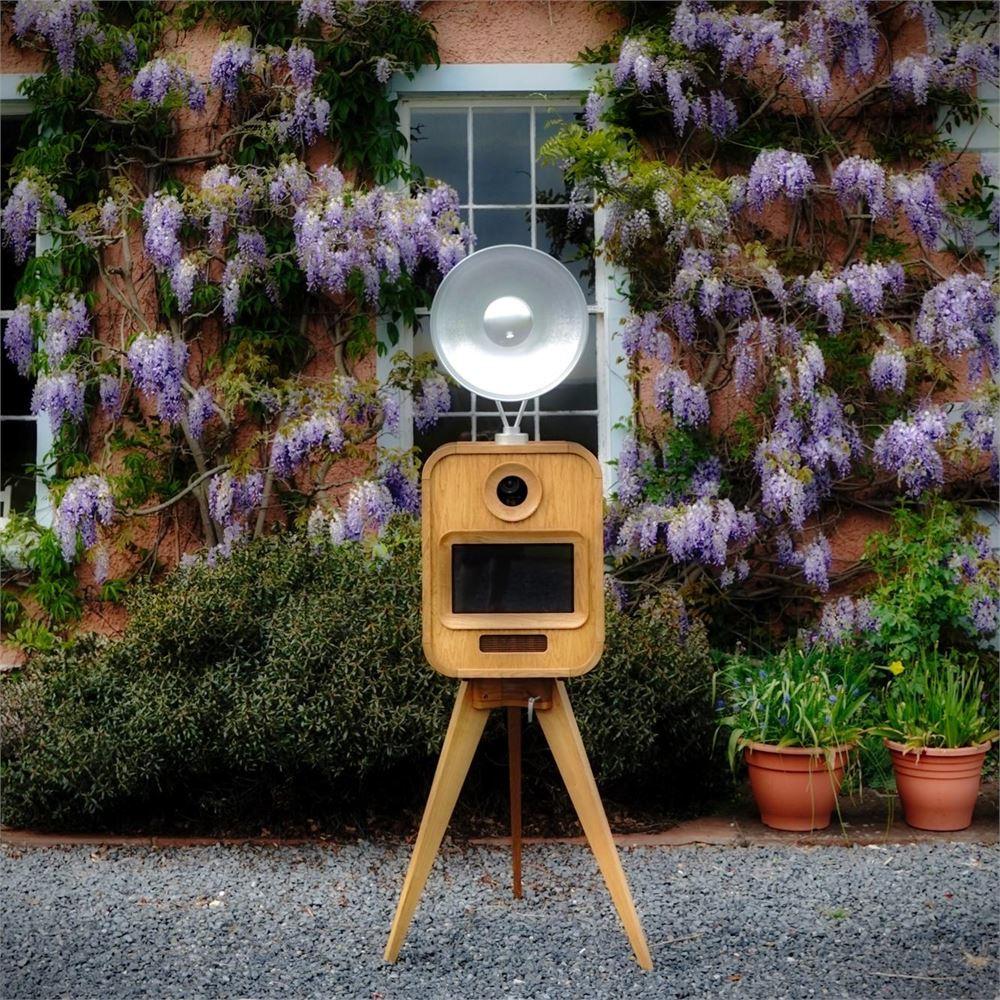 Photobooths are one of our favourite entertainment options at a wedding - guests adore them! If you want to stick with the vintage theme, then hire yourself a vintage photobooth - and how gorgeous is Vinny, the camera from Vintage Photobooth Cumbria!
Crafted from oak and with a six hour battery life, Vinny is stylish, has a studio-quality camera and can be set up anywhere. Whether your wedding is in a field, barn or hotel, you can set up a fun, vintage photo corner with props and more (we adore Peaky Blinders-style caps) and get snapping.
3. Birdcages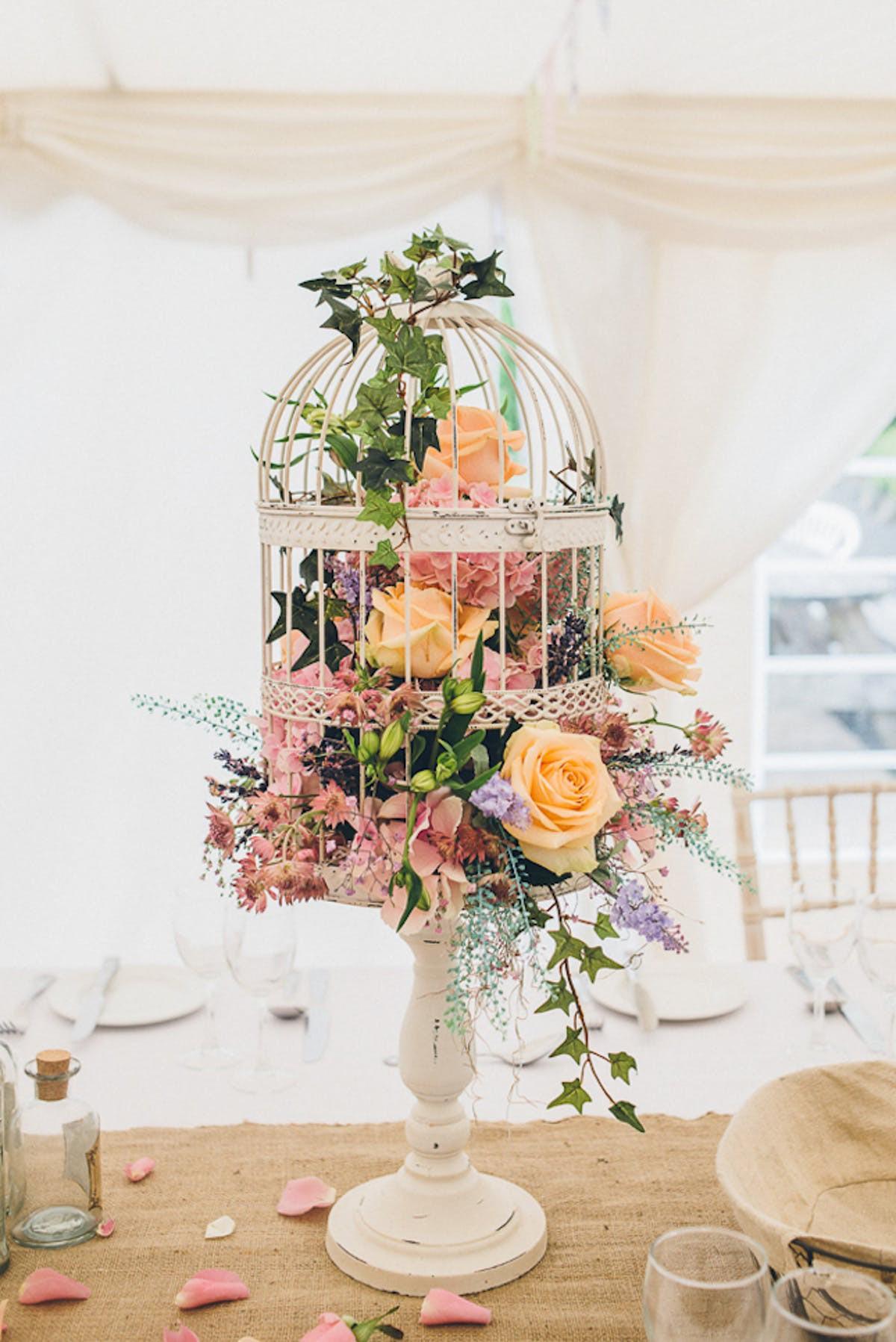 A birdcage is perennially popular for fans of the vintage theme and they are an easy way to nail the trend. A lot of venues will be able to source these from their suppliers – how you style them is up to you!
Birdcages make great hanging ornaments but are also ideal wedding table decorations with candles and a wreath of flowers.
4. Bunting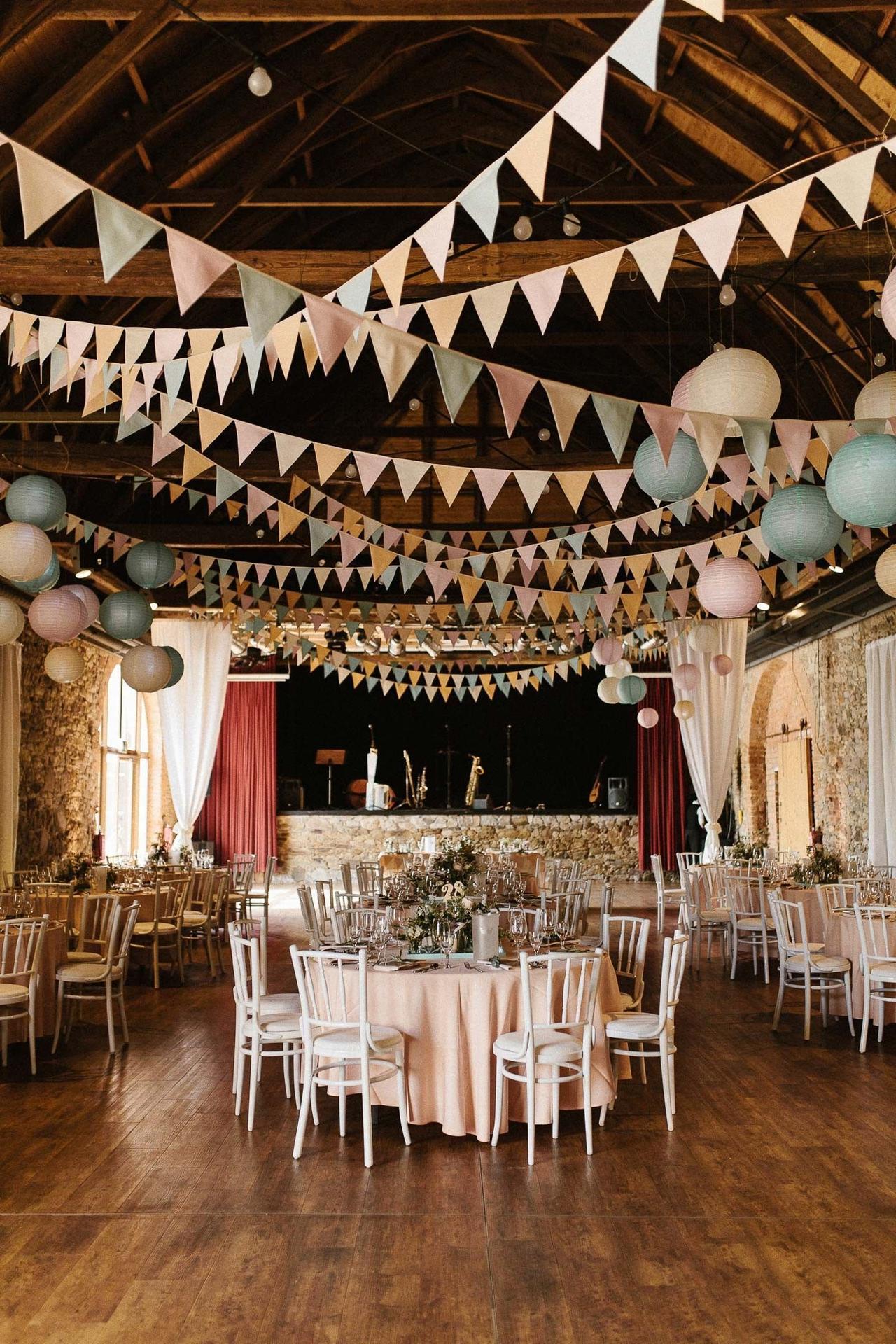 Bunting is not only a cute and colourful way to add some vintage whimsy to your wedding décor, it's also a pretty inexpensive decoration too. If you're hosting your wedding at venue with rich history, then you could highlight this with some traditional Great Britain flag bunting.
For a shabby chic feel, you could make your own bunting using swatches of fabric in various prints and textures. If the edges are frayed then don't worry, this adds to the overall look. A sea of bunting in a barn or open space, adds a Victorian music hall vibe.
5. Antique Dressers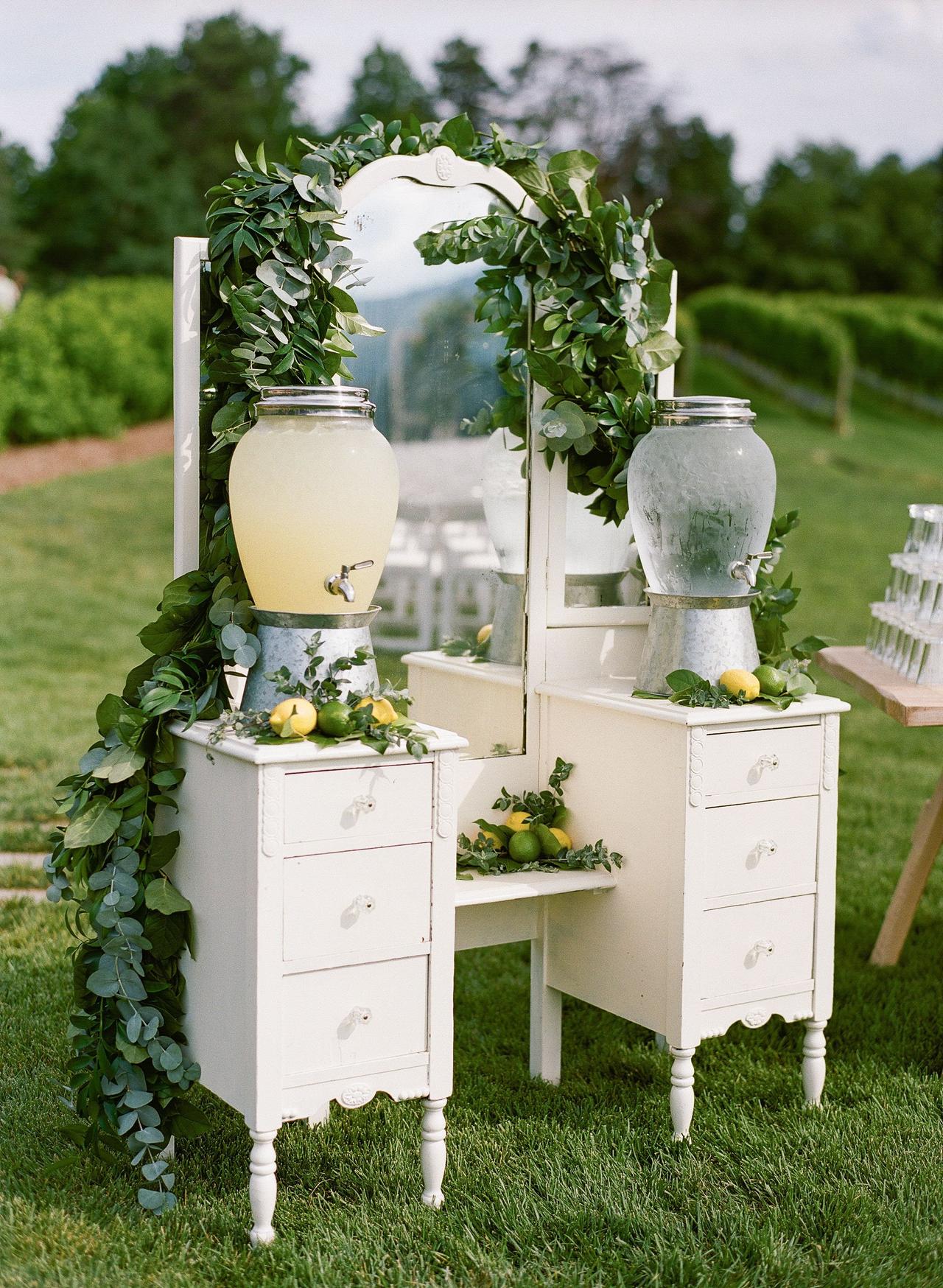 Antique dressers or vanity tables are amazing for vintage displays and we particularly love them for Americana-style lemonade stands. Any summer or outdoor wedding needs a hydration station for young guests and those wanting a break from the bubbles. You can pull out the draws and fill them with old postcards or flowers to take the look a step further.
6. Vintage Trunks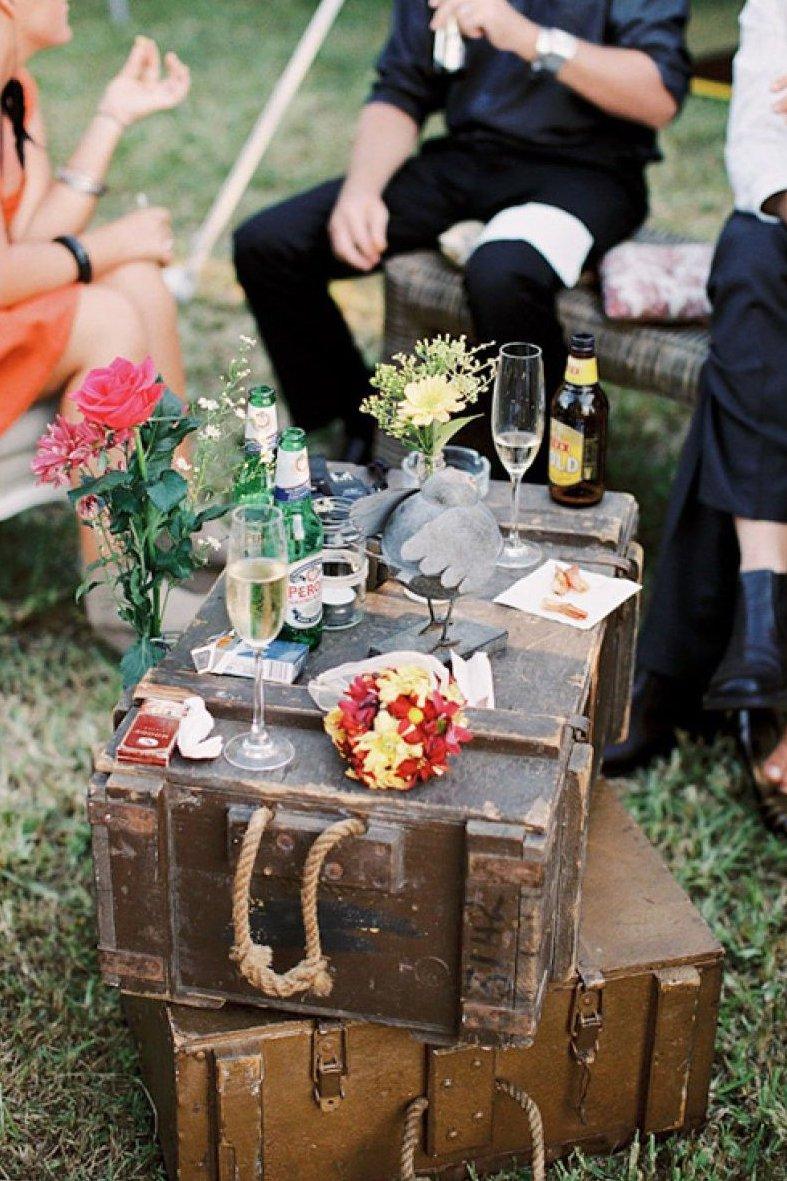 For the couples who love to travel, give a nod to this in your décor by using vintage trunks and cases for guests to leave cards in and or as table for drinks. The tattier the trunk, the better – you can locate old trunks in charity shops or on eBay.
7. Ice Cream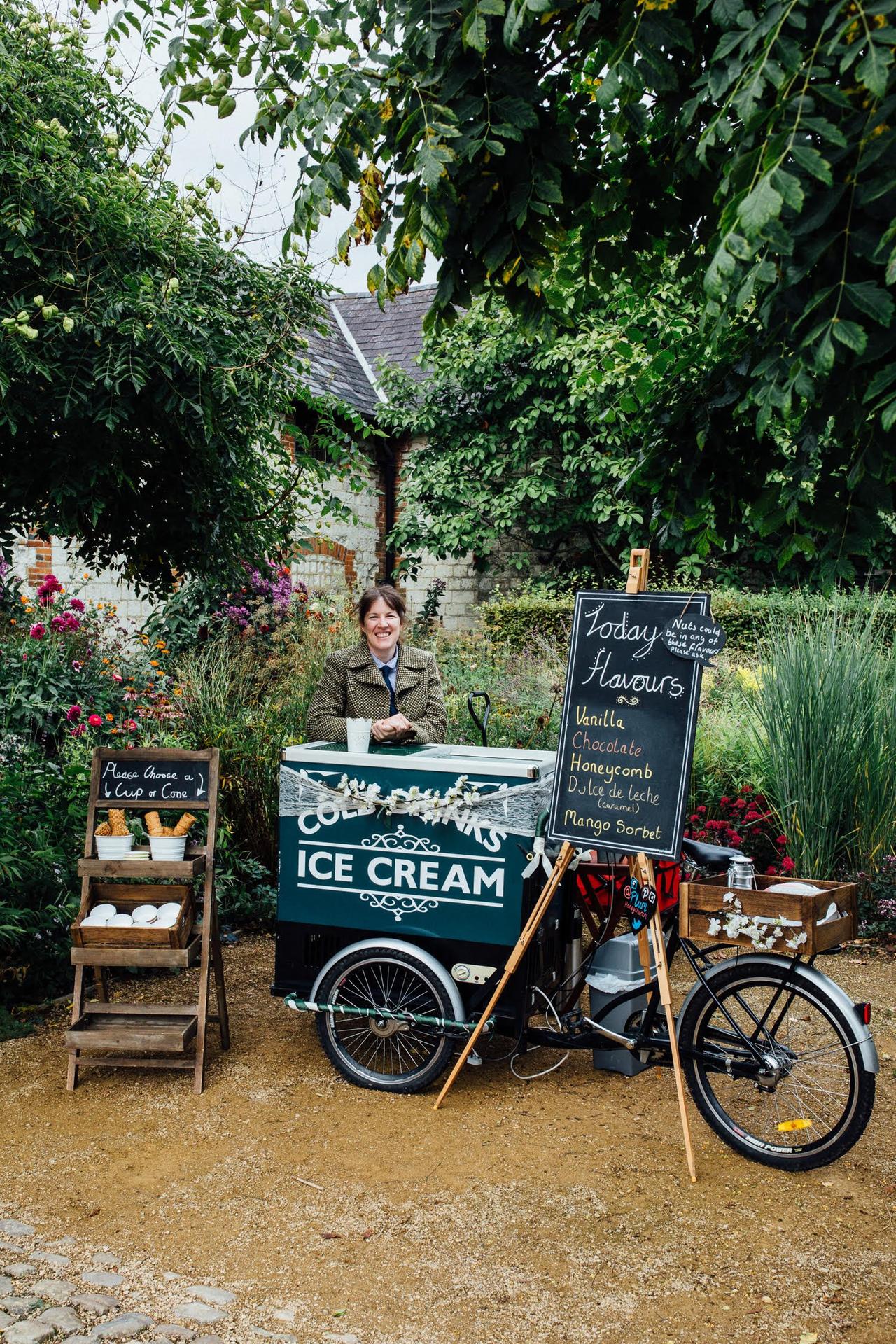 An ice cream tricycle is such a brilliant idea for a summer wedding and is a piece of décor within itself. Guests will love it, and with your server dressed in old-school clothing, it's like a living piece of art and delicious fun! Decorate with bunting and choose traditional flavours like raspberry ripple and mint chocolate chip.
8. Classic Cars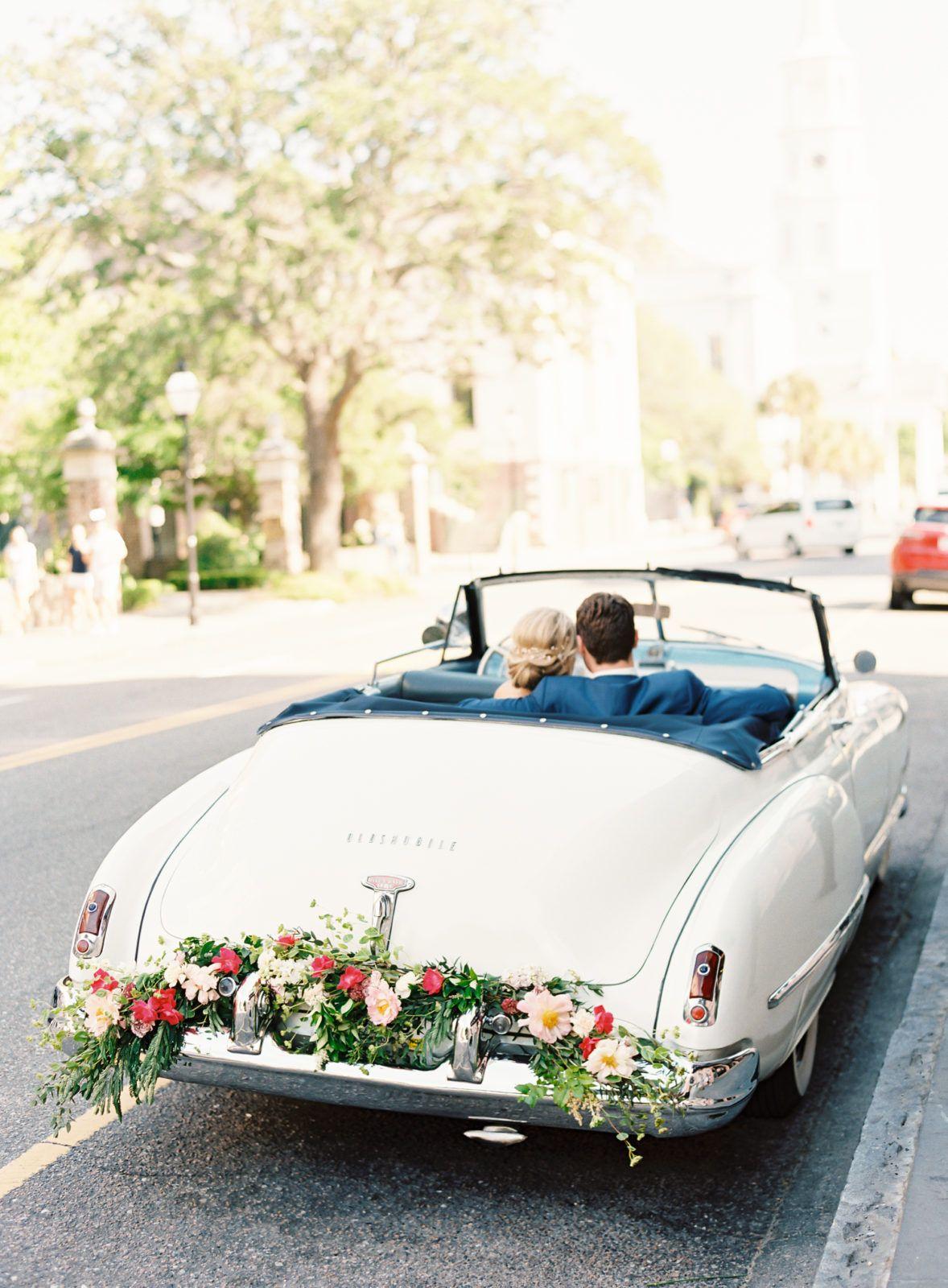 A classic car is a brilliant way to incorporate a special piece of the past into your day. Whether you choose a chauffeur-driven Rolls Royce or you hire a sports car like an Aston Martin to drive away in, it'll be so worth it for the photos. Depending on the vintage feel you're going for, a restored VW camper van is also a fun shout.
9. Whiskey Bar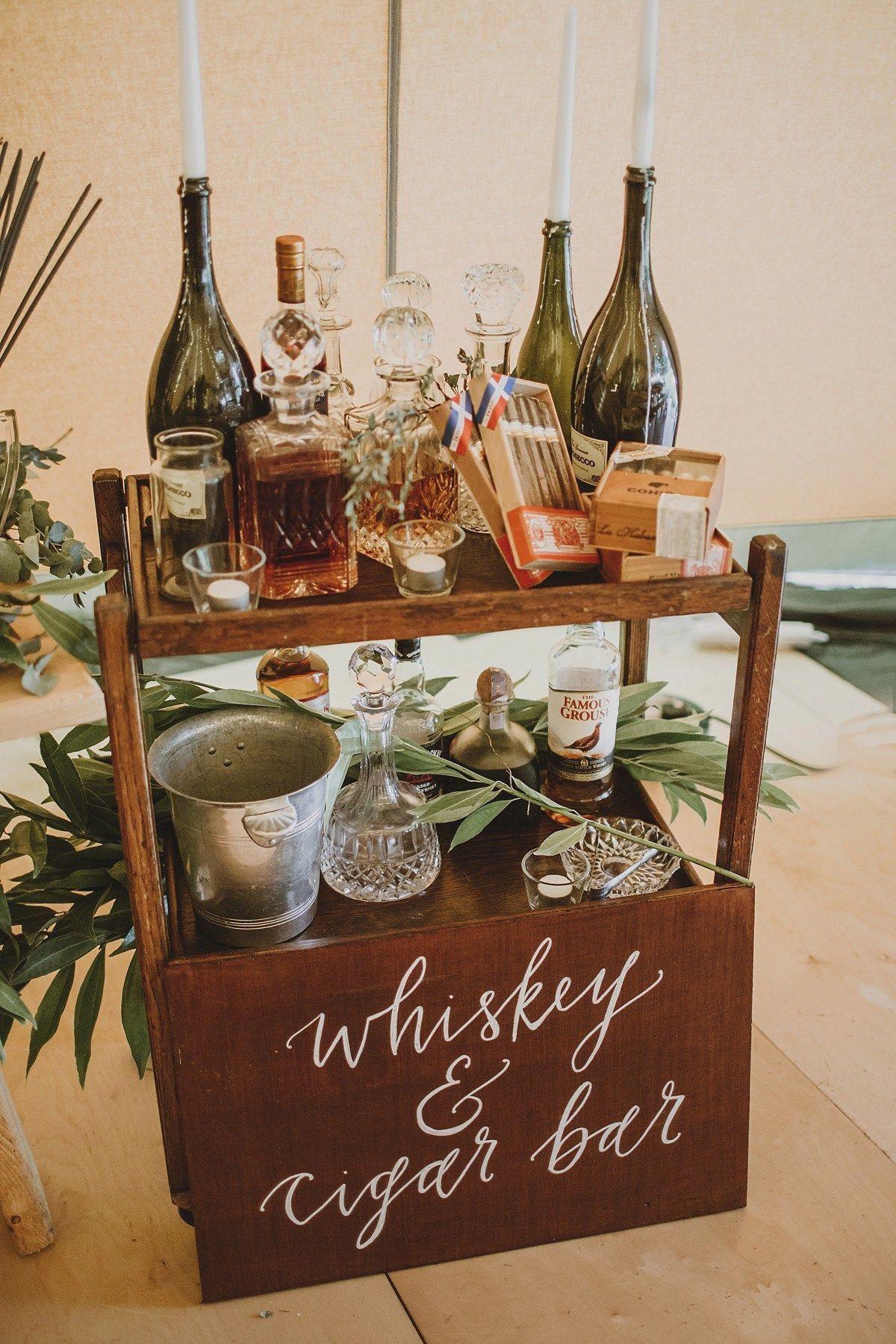 A whiskey and cigar bar has a very opulent, Twenties feel to it and would be ideal at a Gatsby-inspired wedding. Make sure there's an alternative to the whiskey too, in case that's not to everyone's taste. A bottle of brandy, aged mezcal or rum would go down seriously well.
10. Tea Station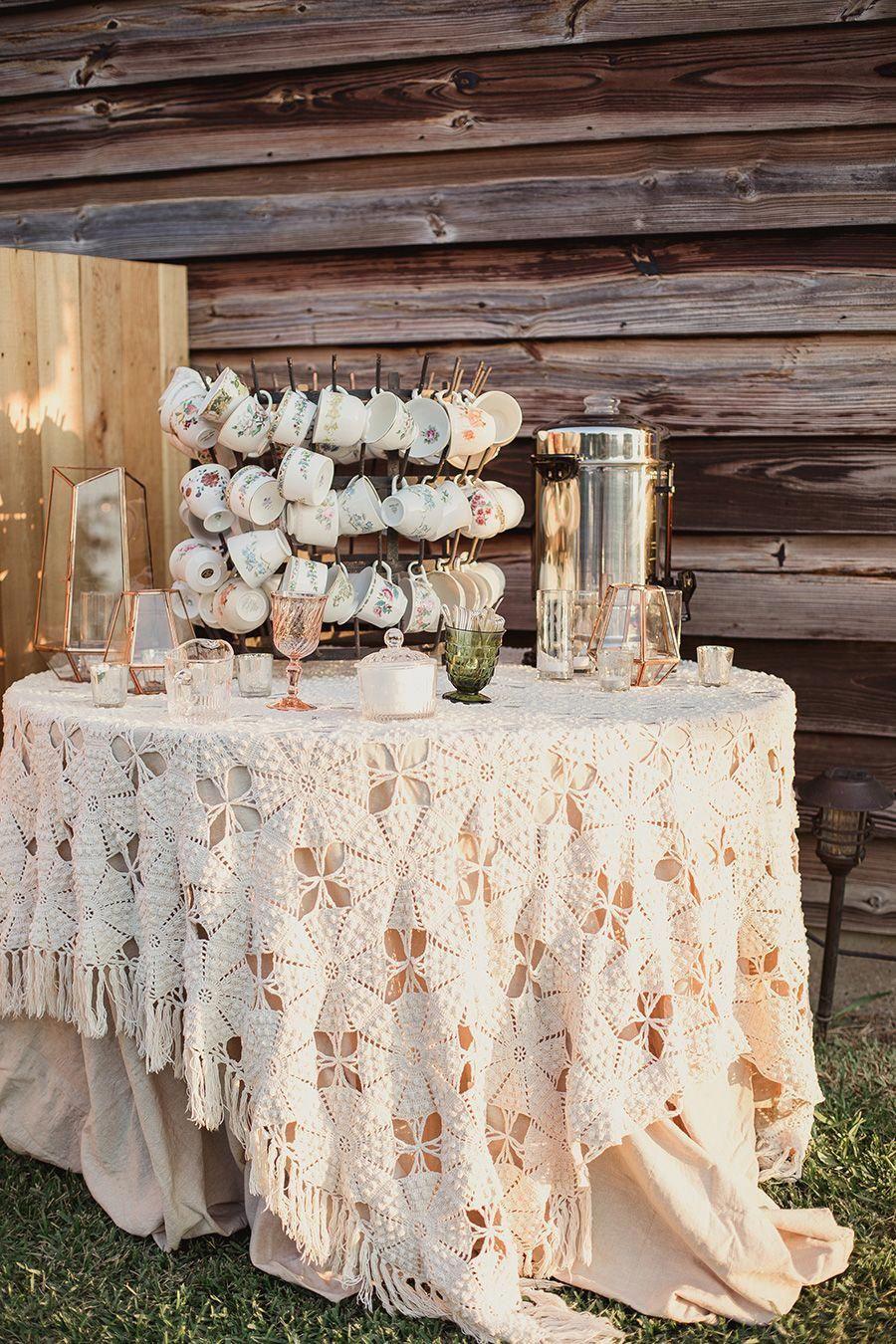 Source lots of patterned teacups from online, in vintage shops or anywhere you can find them! They are easy to get hold of and are a must for your vintage wedding décor, especially if you're throwing an afternoon tea party for your reception. Even if you're not, guests will always enjoy a caffeine pick-me-up during a long day, so set up a cute tea station.
11. Teacup Candle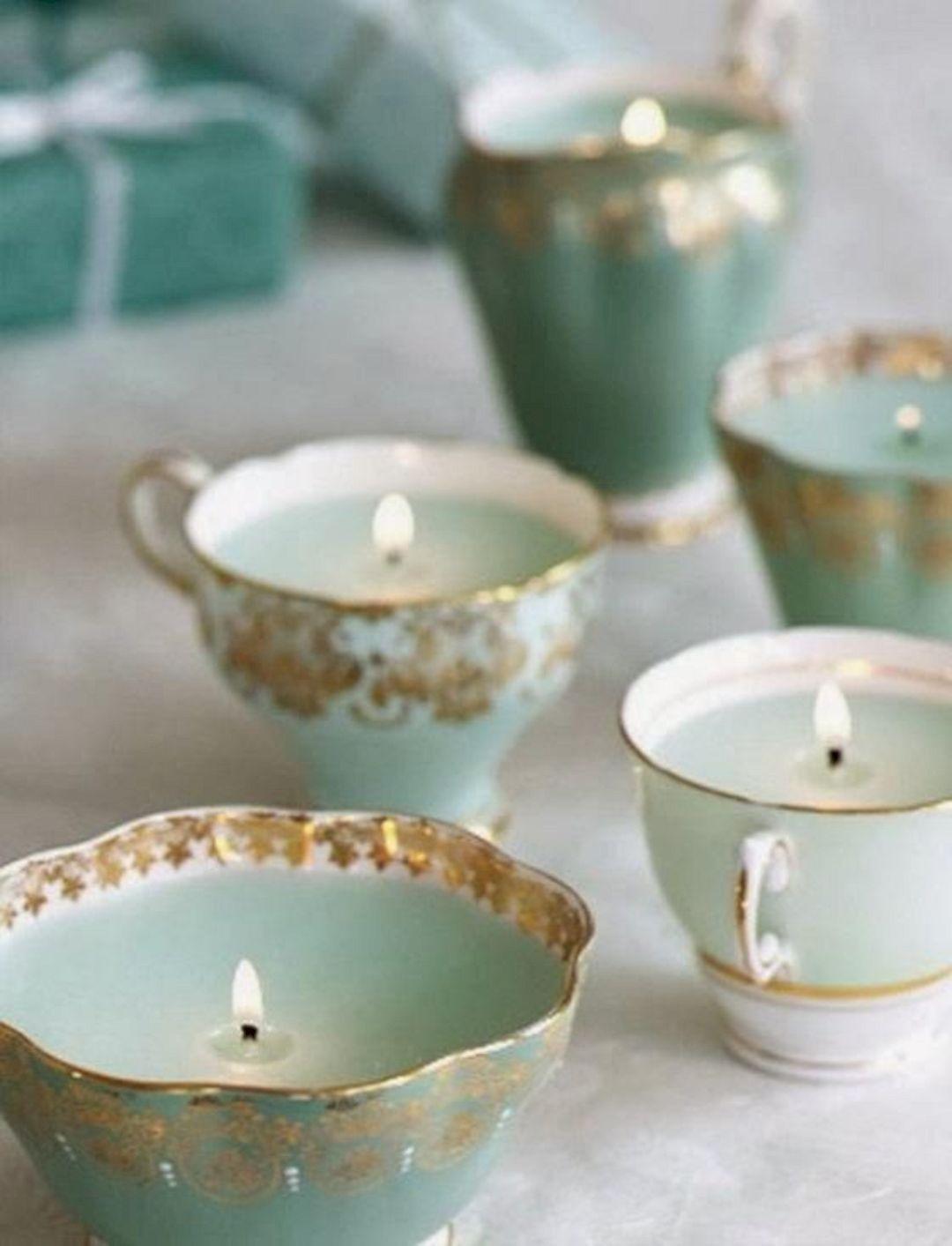 Who said teacups have to be for drinking out of? Make them part of your vintage wedding décor by putting them in the middle of the tables and adding flowers or turning them into candles – this is a great DIY wedding centrepiece idea that really emphasises the vintage theme but won't break the bank. Your guests can also take them home as favours.
12. Old-Style Cameras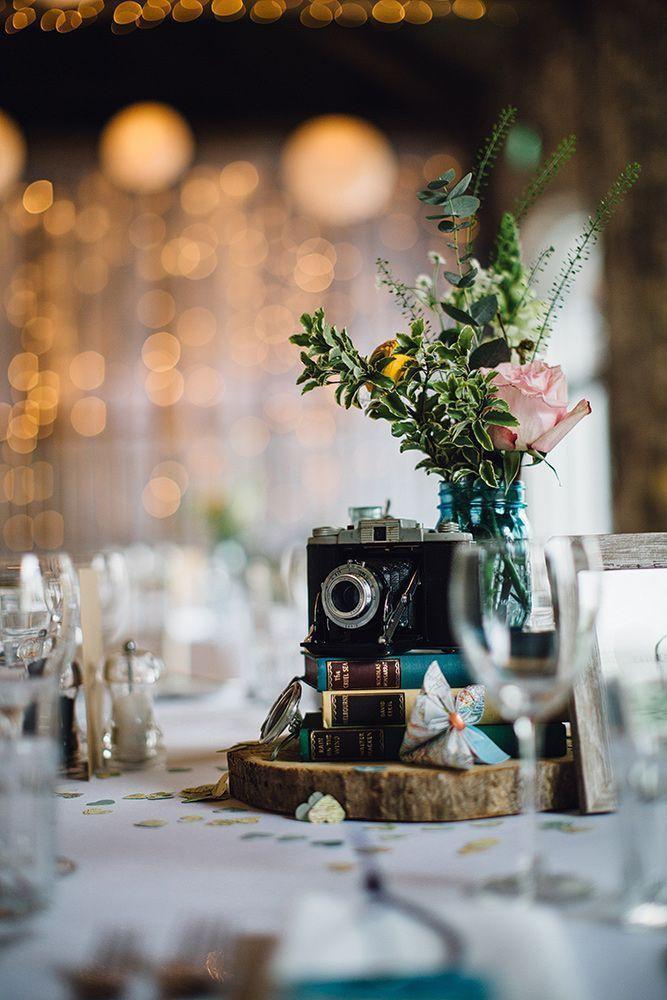 Couples who love photography and travel can use old cameras as part of their centrepieces. Pick them up on eBay for a few pounds.
13. Vintage Furniture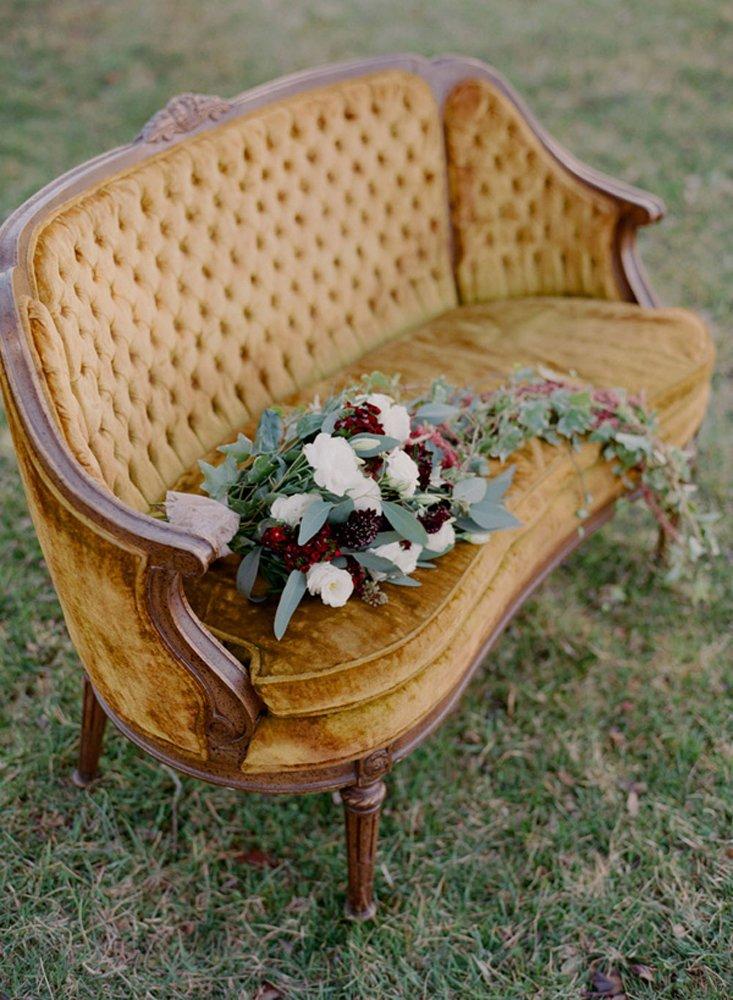 Create a lounge area for guests to take a breather with vintage or vintage-style furniture. You can hire this easily from prop and chair hire companies, but if you see something you think could have a place in your home, why not invest in a piece of furniture? A few sofas, chairs or loveseats around a table is ideal for older relatives who might want to find somewhere quieter to sit and chat.
14. Table Confetti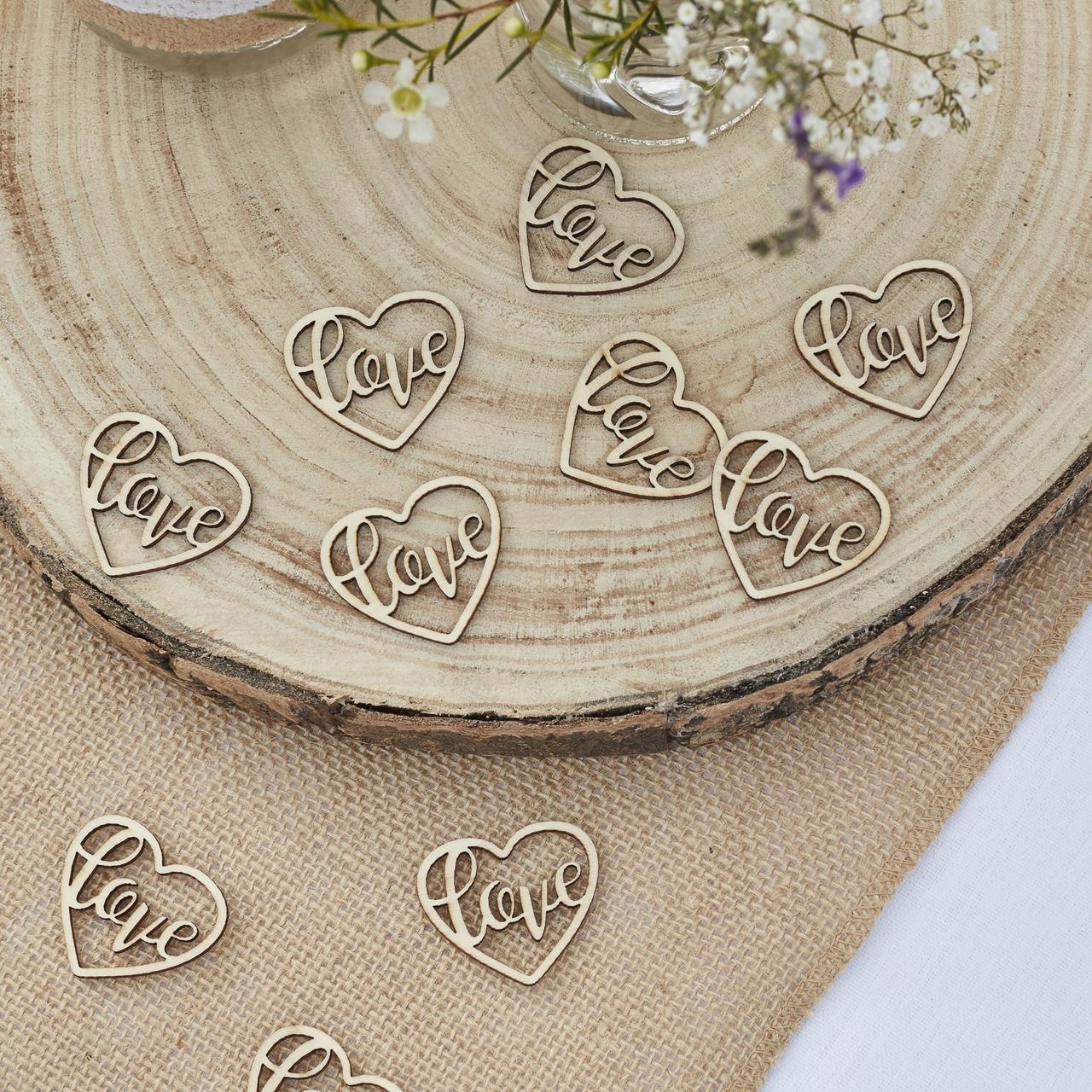 Scatter confetti around your reception tables for easy peasy vintage wedding décor. Go for confetti in pastel colours or, if you want something different, opt for cute wooden table confetti for a timeless, romantic vibe.
15. Lanterns and Pom-Poms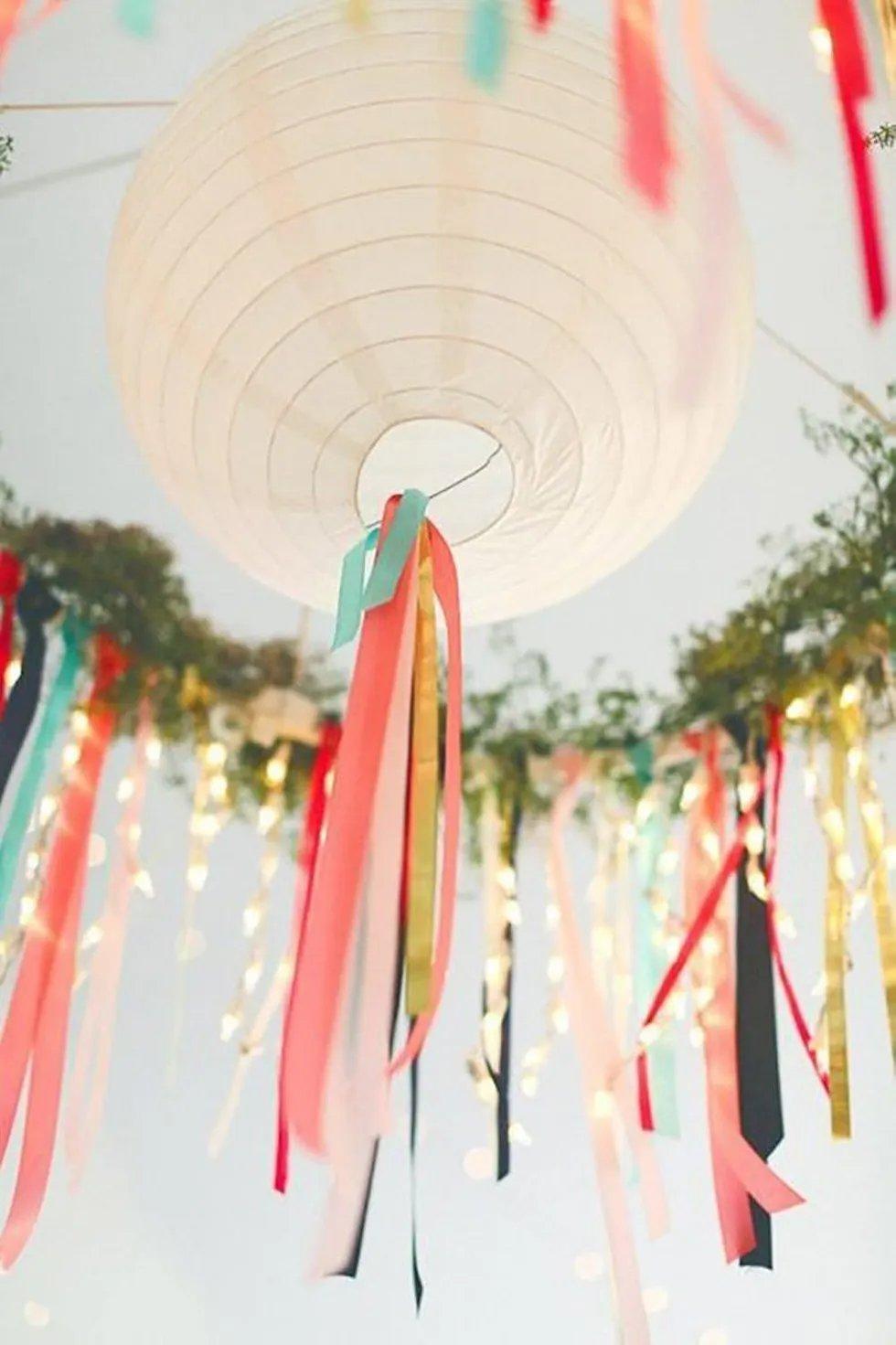 Lanterns are becoming a popular trend for receptions and they provide a brilliant canopy for your guests to dance under when the evening party gets going! A venue with neutral décor or a marquee are the ideal spaces to hang up lanterns as they provide a blank canvas for the colours to really stand out. Tissue paper pom poms which would transform your reception into a vintage wonderland. You could also line them up along the aisle or hang wherever your guests will be mingling for a rosy décor touch.
16. Cake Toppers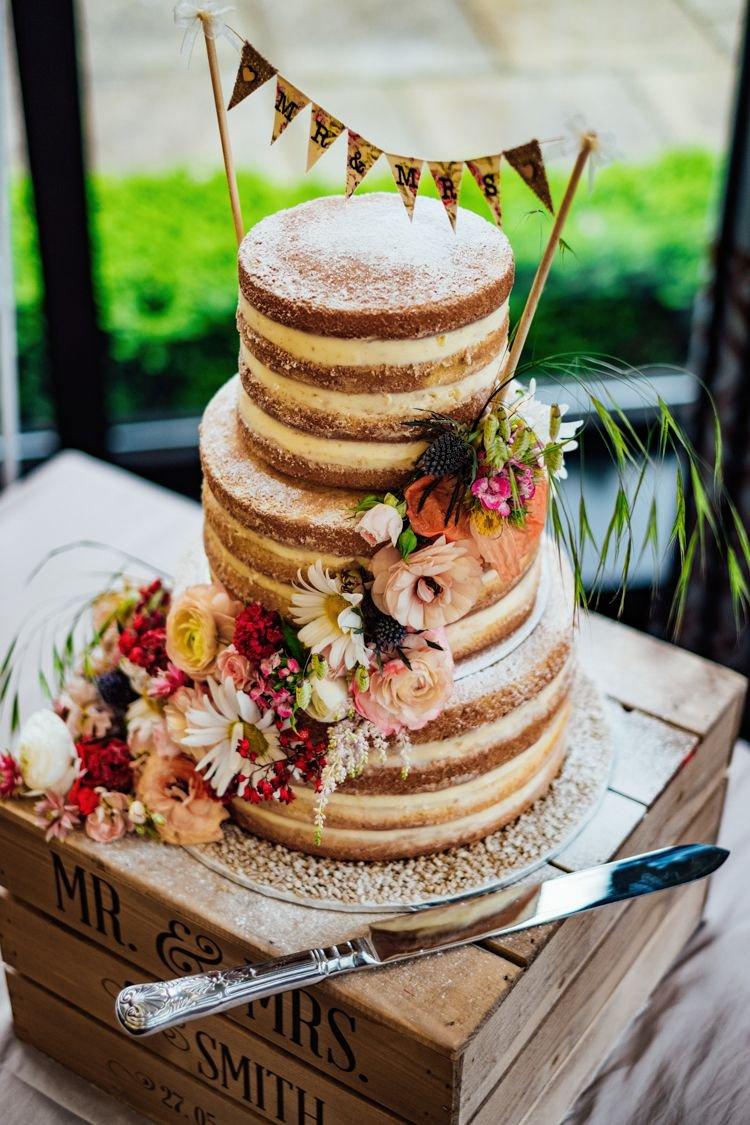 Details such as lace, roses and mini bunting would add a retro finishing touch to your wedding cake.
17. Books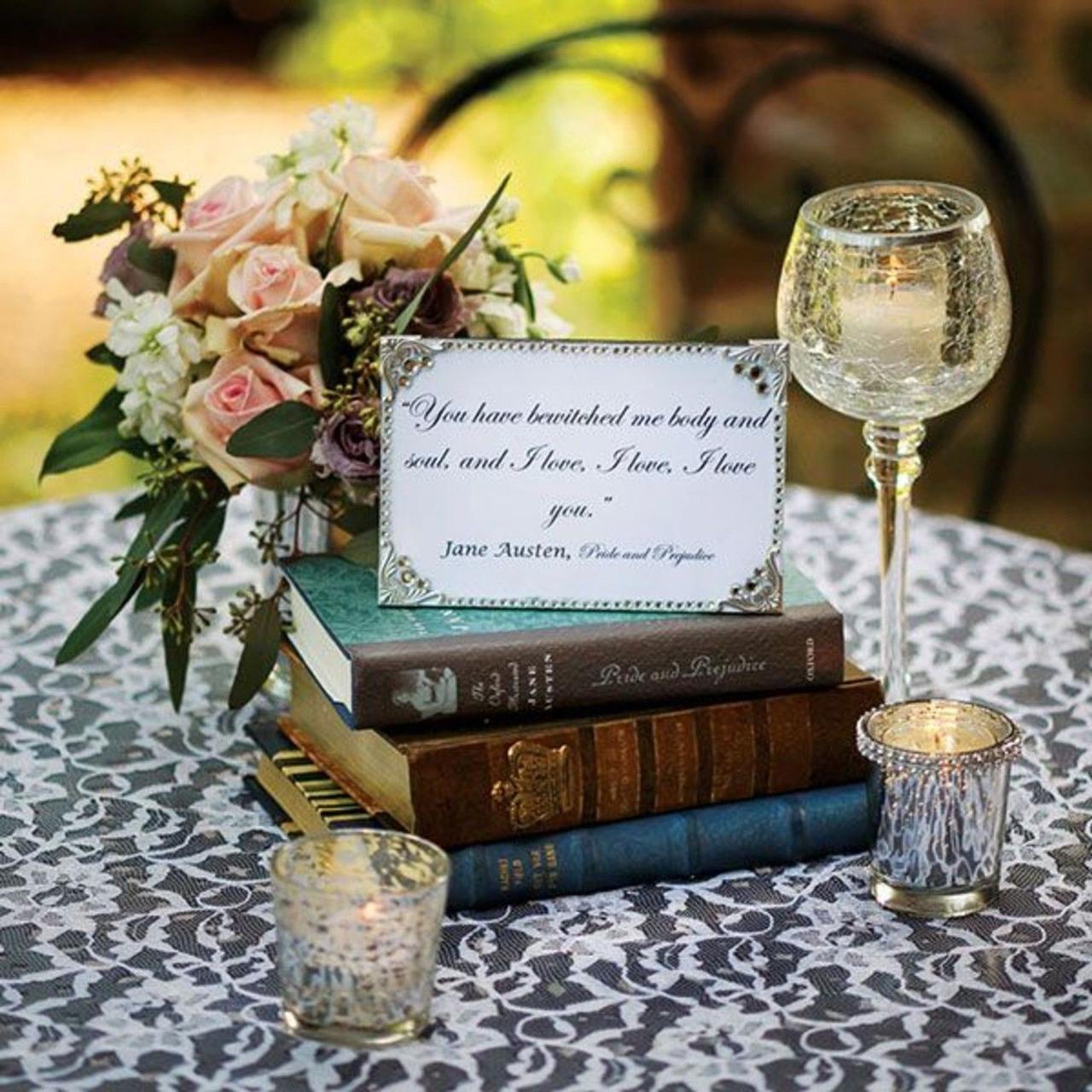 Second-hand bookshops and charity shops will be your best friend for making literary-themed centrepieces like this. Choose romantic classics like Pride and Prejudice, Jane Eyre and Emma. Battered hardbacks look the best.
18. Glasses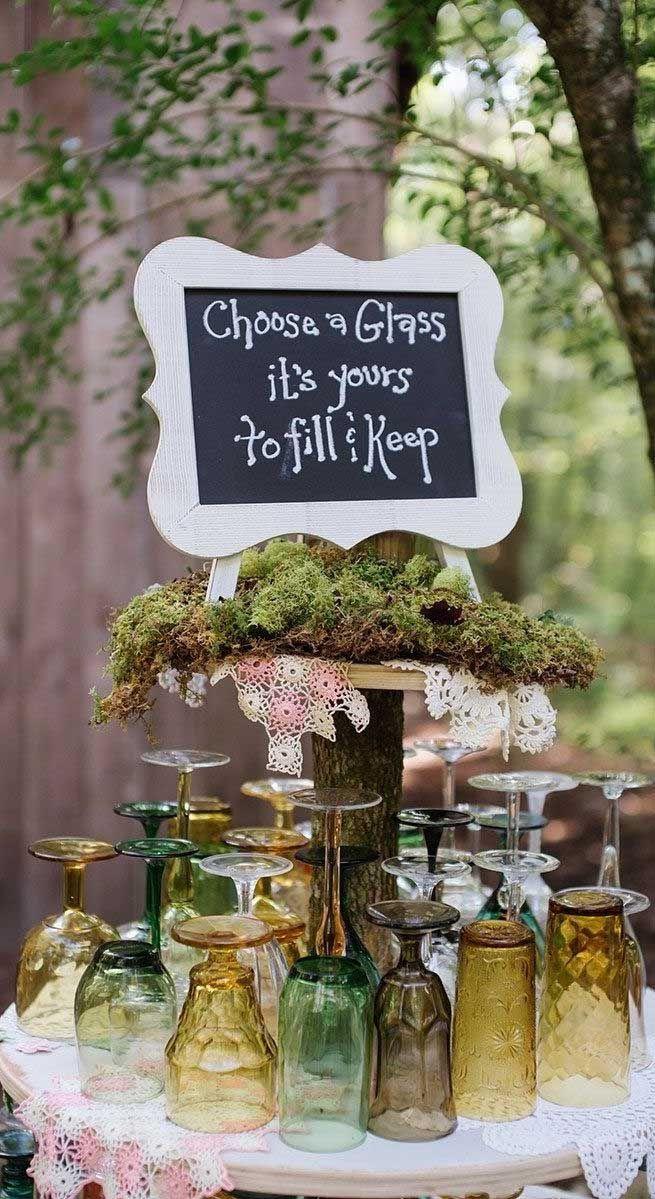 Visit jumble sales and charity shops to pick up jewel-coloured old glasses. You can use these as tableware or give them as favours for your guests to pick and take home.
19. Photo Display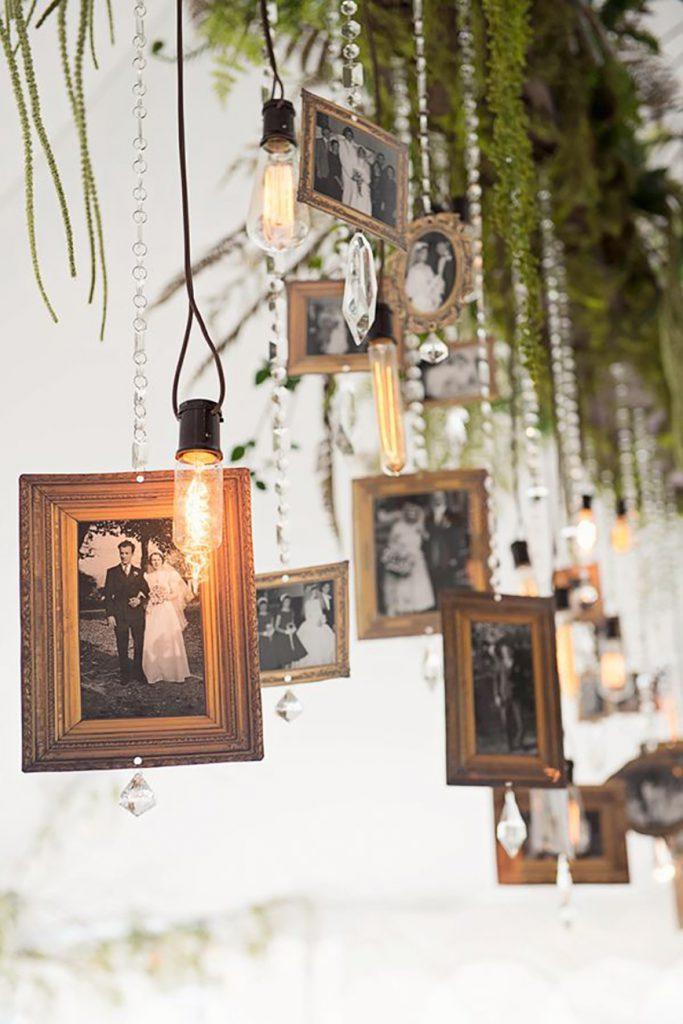 Use old family photos of loved ones who can't be there or grandparents' wedding days to make a really personalised photo display. This could be on a wall or board in the venue, or see if you can create a hanging display. Mix it with vintage details like crystals, pearls and fairylights.
20. Floral Garlands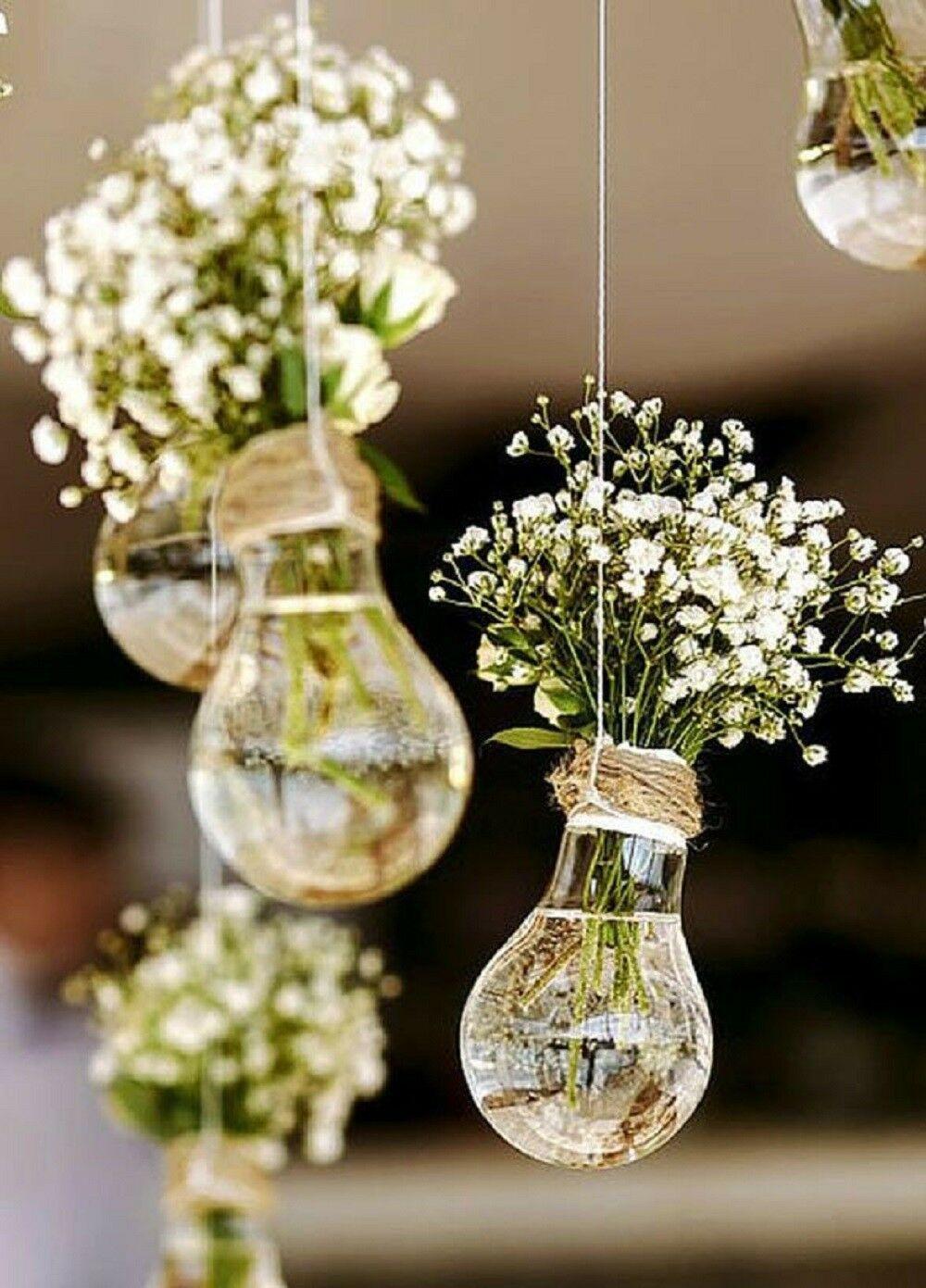 Vintage décor is all about whimsy and this baby's breath and twine light bulb garland is a perfect playful, shabby-chic touch. String these up instead of bunting or between trees and outdoor courtyards. You can also use on-trend dried flowers for a modern twist.
21. Chair Decorations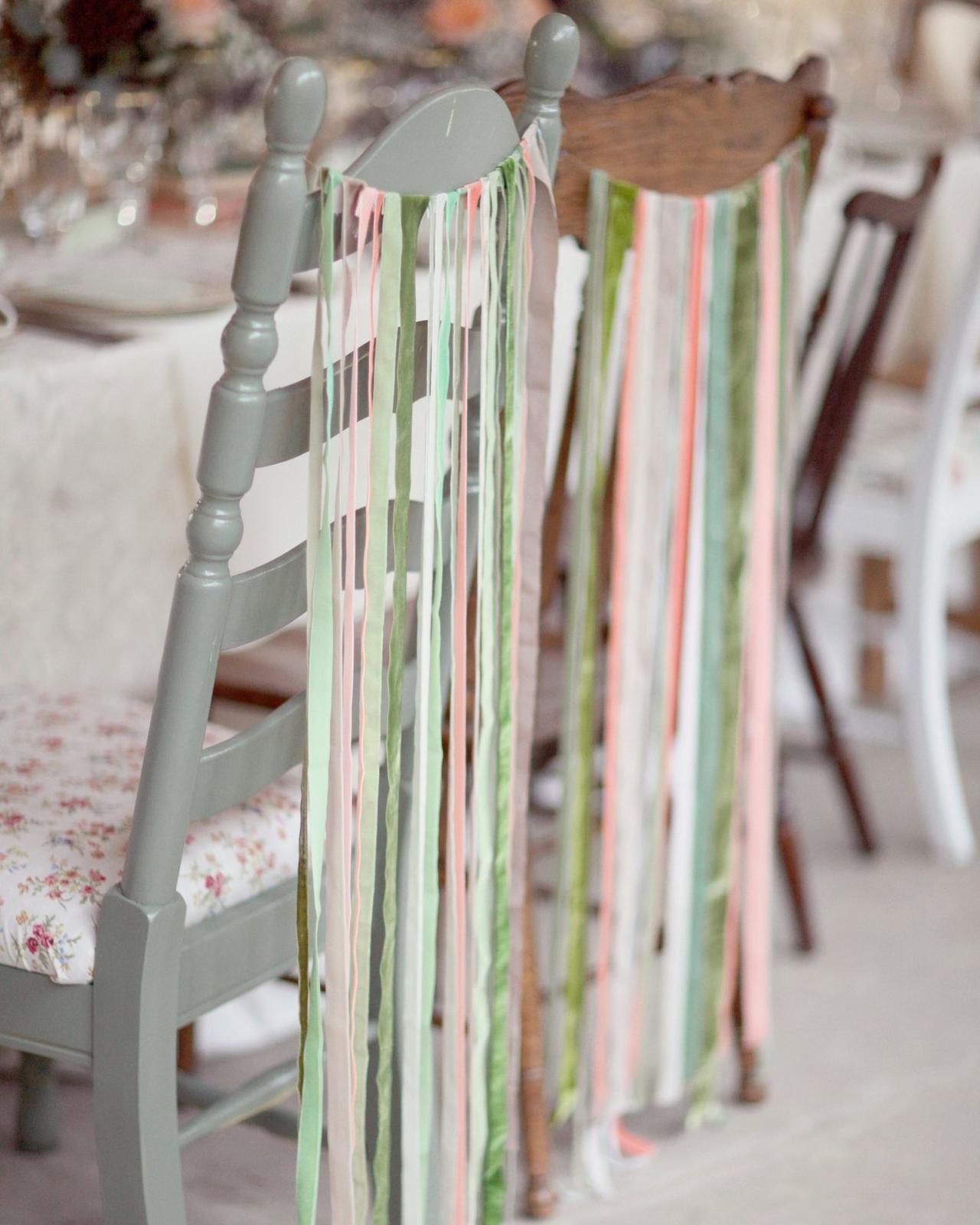 Jazz up the chairs at your reception with cute sashes or ribbons in pastel or floral colours. With a vintage colour scheme, anything goes, so don't be afraid to mix and match patterns and even chairs in your wedding décor.
22. Doilies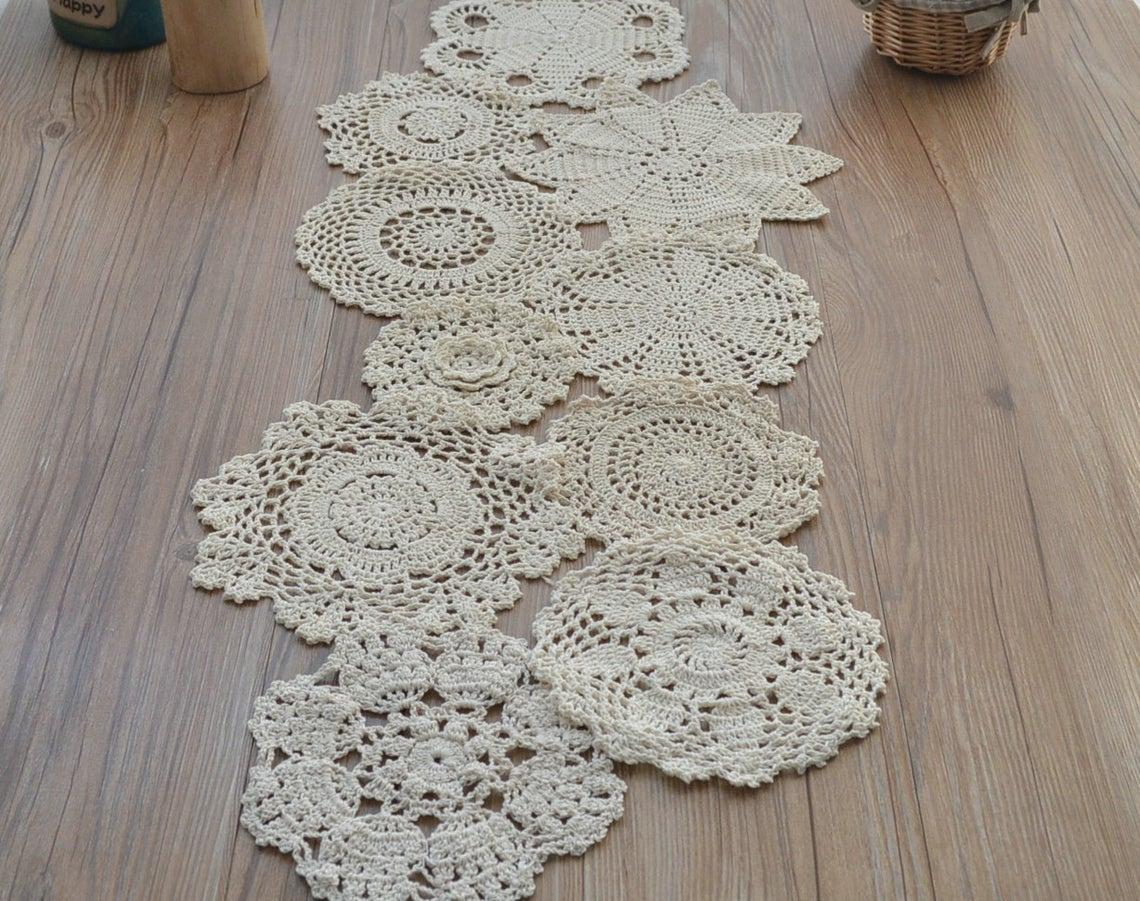 No vintage wedding would be complete without doilies. They would add charm to your reception décor and you can get creative by using them as the plate decorations, underneath centrepieces or like this as a table runner. We love the macrame-style of these.
23. Table Runners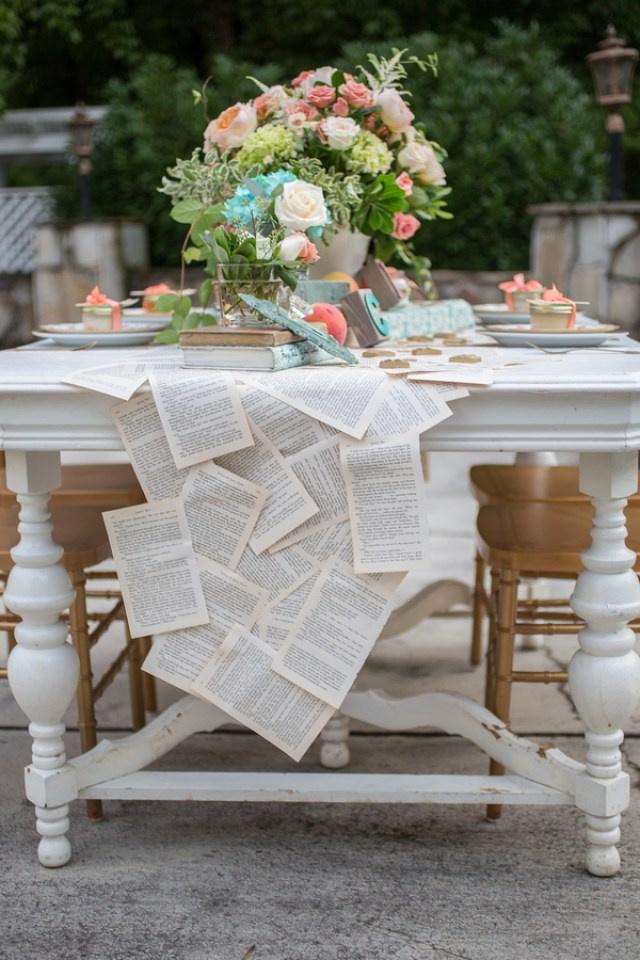 Speaking of table runners, cute runners in bright patterns, rustic fabrics like hessian and gingham, or even book pages will brighten up a plain old table. Co-ordinate with your crockery if you want uniformity or clash the patterns for a fun, Alice in Wonderland tea party vibe.
24. Napkins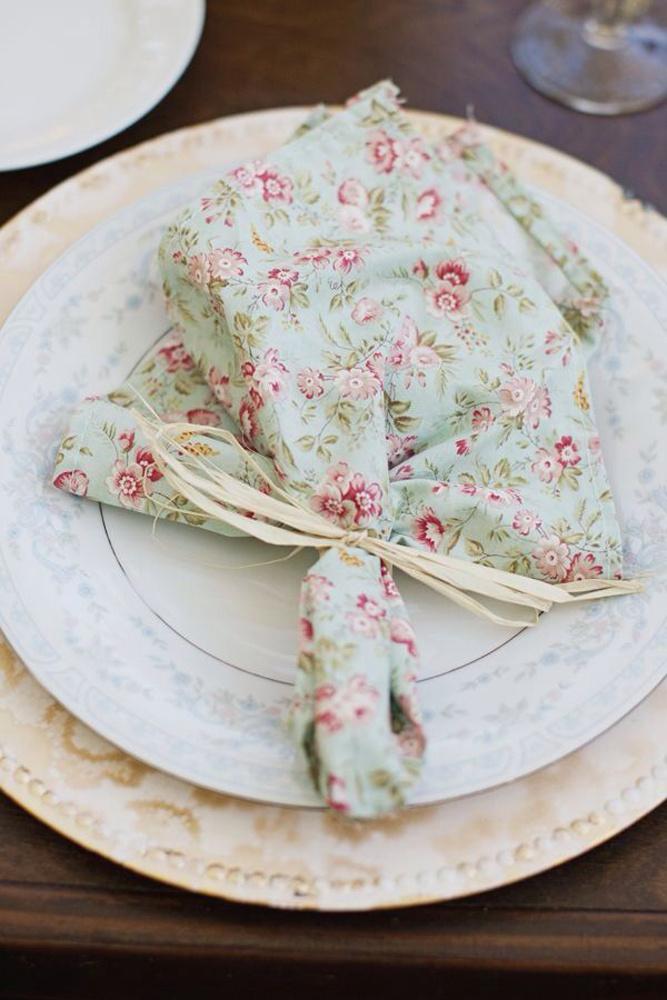 Floral fabrics or cute Liberty print offcuts look so good transformed into simple napkins. Tie up with twine or add a modern twist with macrame napkin holders.
26. Telegram Guest Book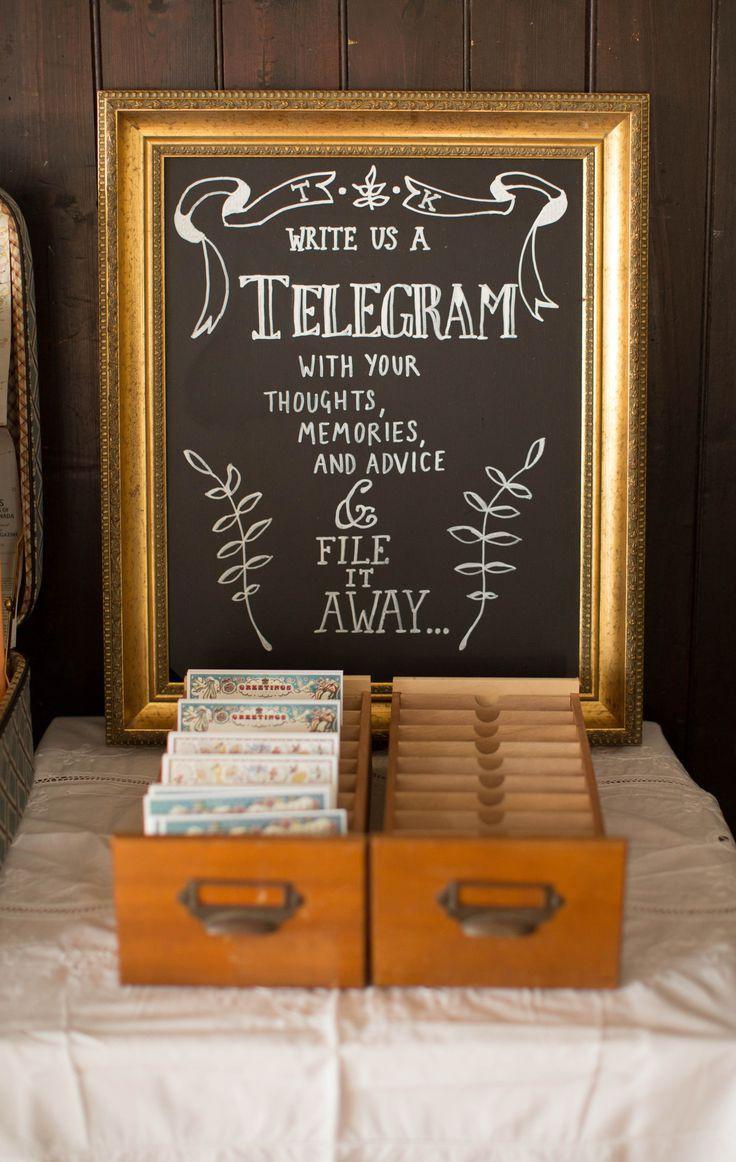 Telegrams are a wonderful style for your guest book. They used to be sent by guests who couldn't attend for the best man to read out in his speech, but adopt a new use for them by providing cute postcards for guests to write a few short lines on.
27. Key Favours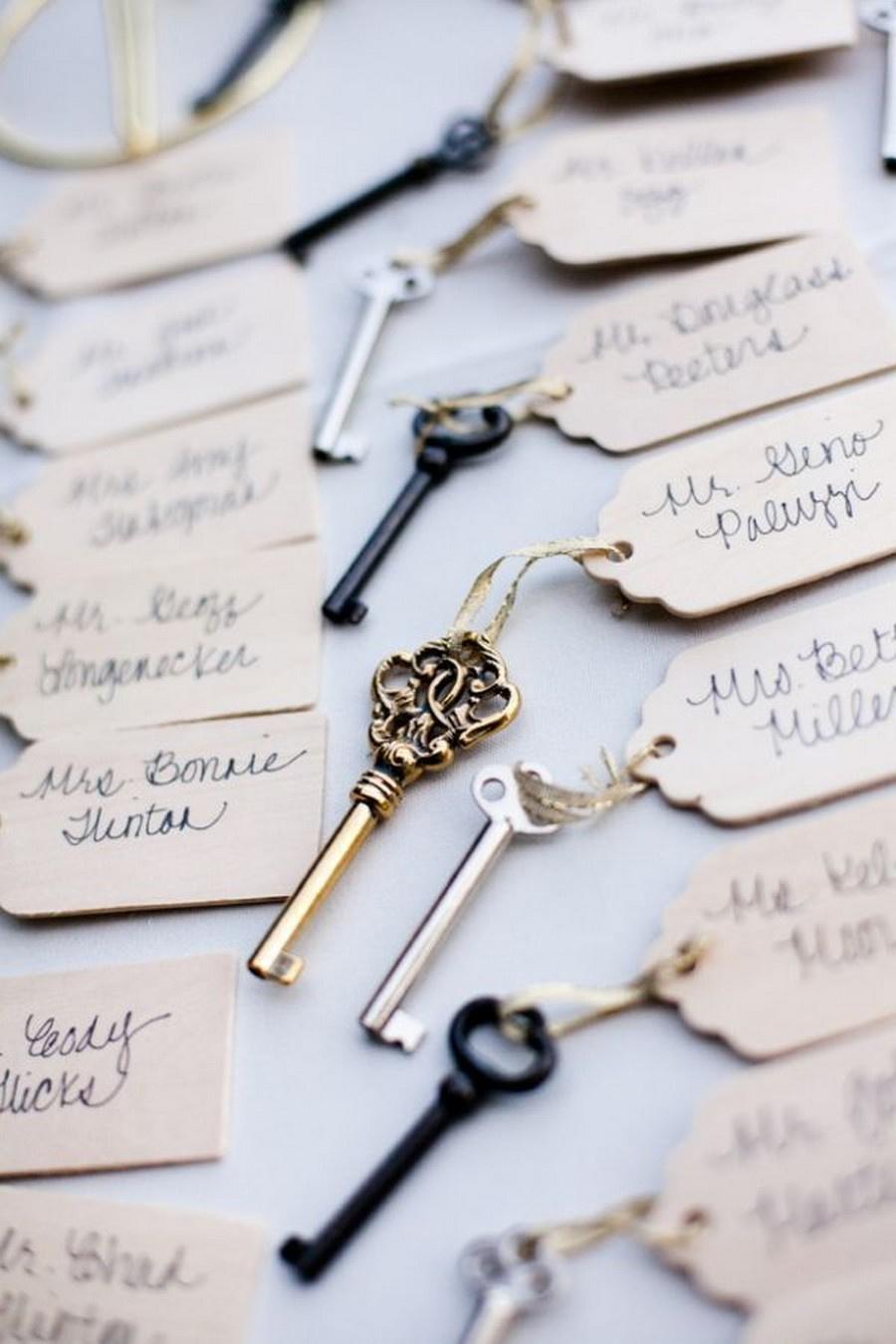 An antique or junk shop will often have a box full of old keys that have no home. They make a brilliant place card and wedding favour for your guests to take home. The more ornate, the better!
28. Bar Cart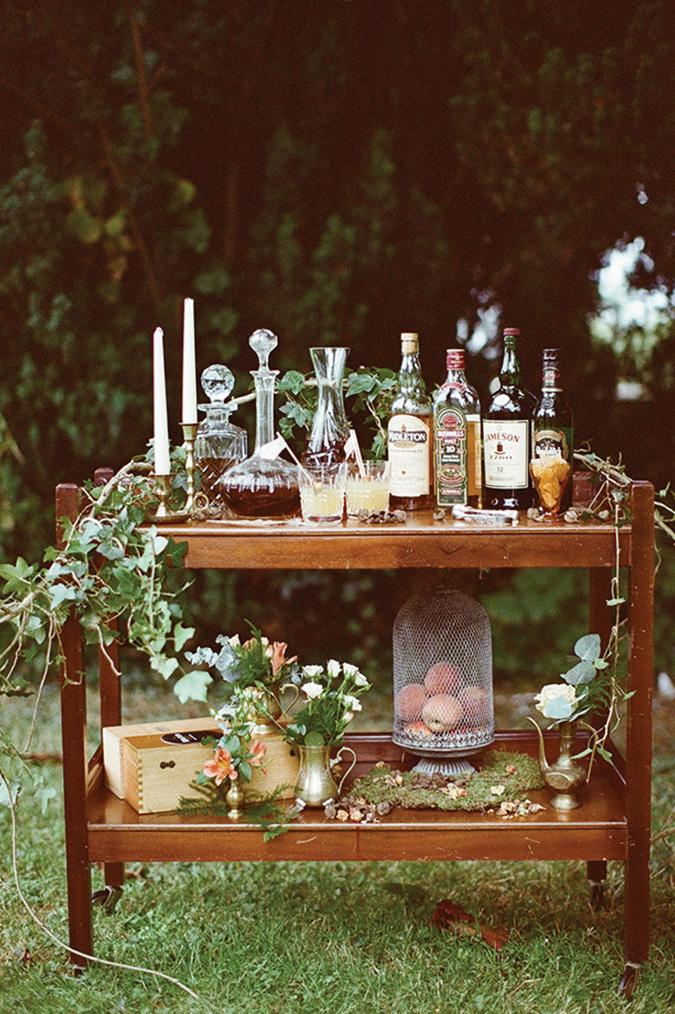 Bar carts have become super popular this year, and you can adopt the classic bar cart look for your wedding too. If your venue allows it (dry hire ones definitely will), then stock up a vintage shelf unit with booze and accompaniments. Your guests can become the mixologists for the night!
29. Mirror Signs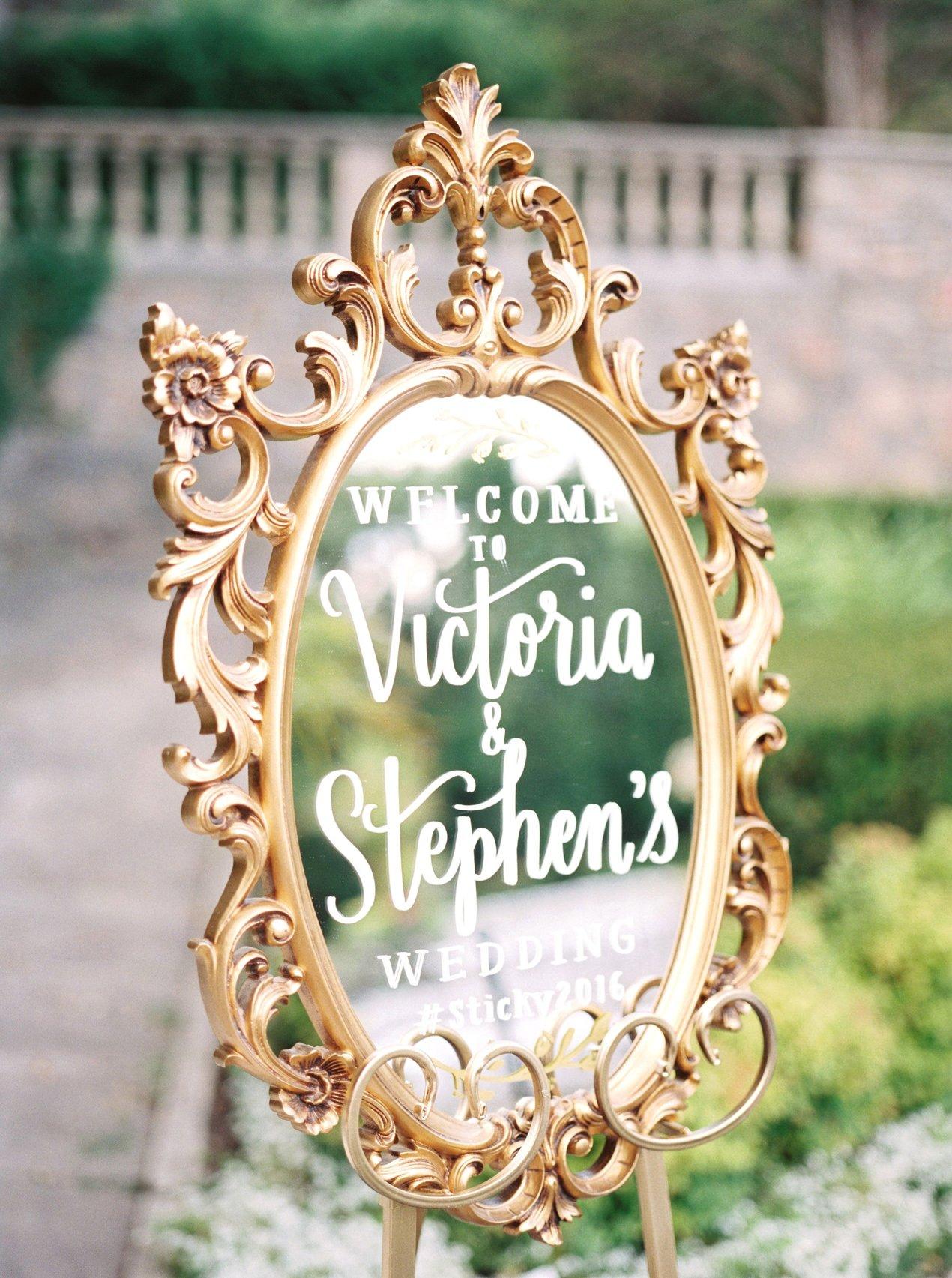 Rococo mirrors with ornate frames make great wedding signs. You can write menus, directions, timings or more on them. It's a really glamorous look that would suit a ritzy Twenties-themed wedding.
30. Typewriter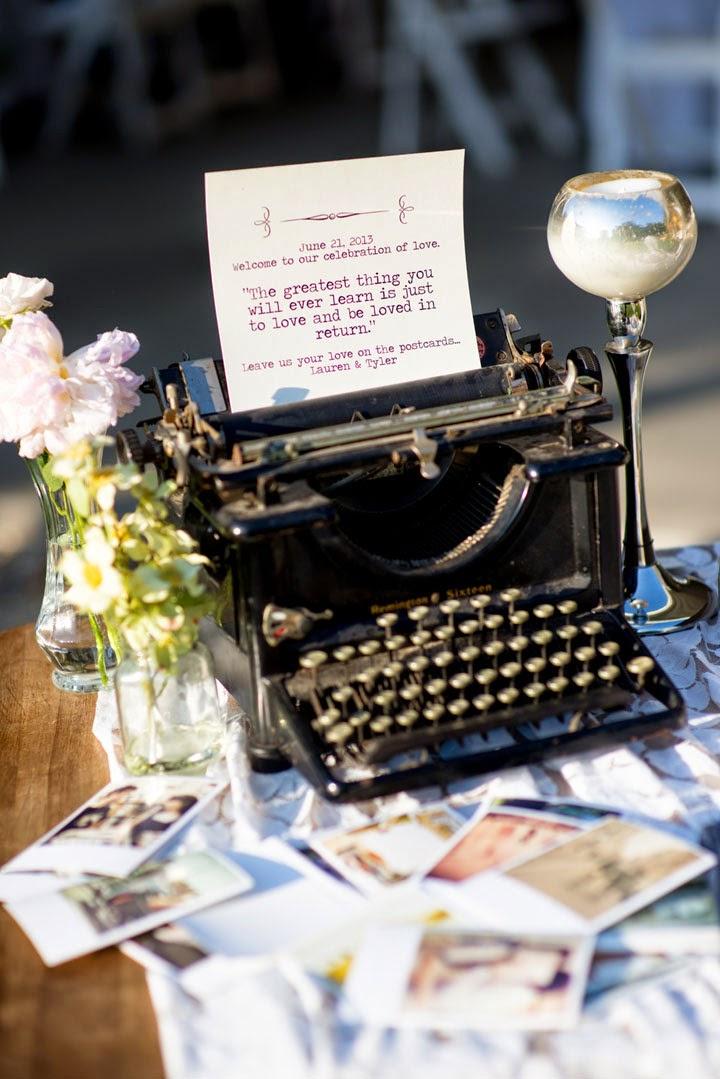 Place a typewriter on your card table as an alternative guest book or as simply a lovely, classic piece of décor that sets the scene for a vintage wedding.
31. Lace Details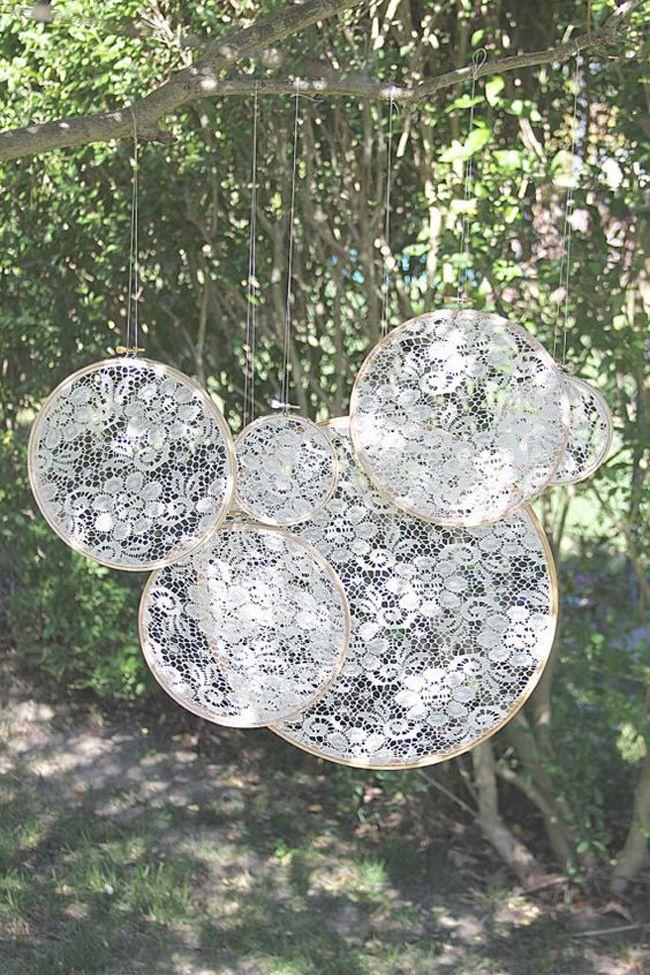 Lace is a pretty and timeless material that will instantly add a classic twist to any part of your décor. If you're wearing a lace wedding dress, complement it by adding cuts of this beautiful material around your bouquet or centrepieces. If you want to make more of a statement, how about lace hoop décor as a backdrop to an altar or hung around the venue?
32. Pastel Colours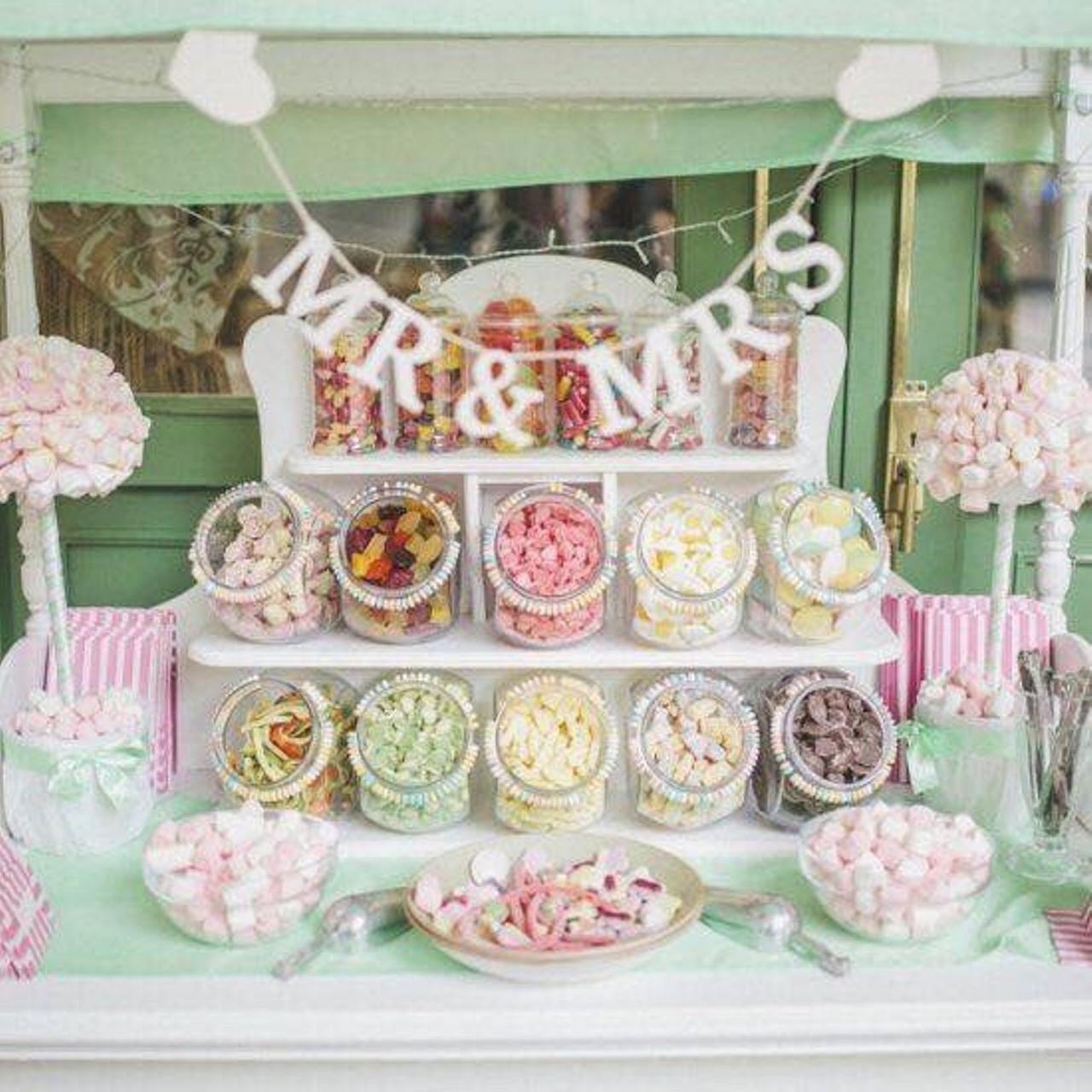 For an ultra romantic vintage themed wedding, choose a colour scheme filled with dreamy pastel colours. You can choose as many colours to go in the décor as you want, as long as you keep everything in soft pastel tones. A retro sweet arrangement like this is a great way to incorporate pastels and guests will love it.
33. Table Plan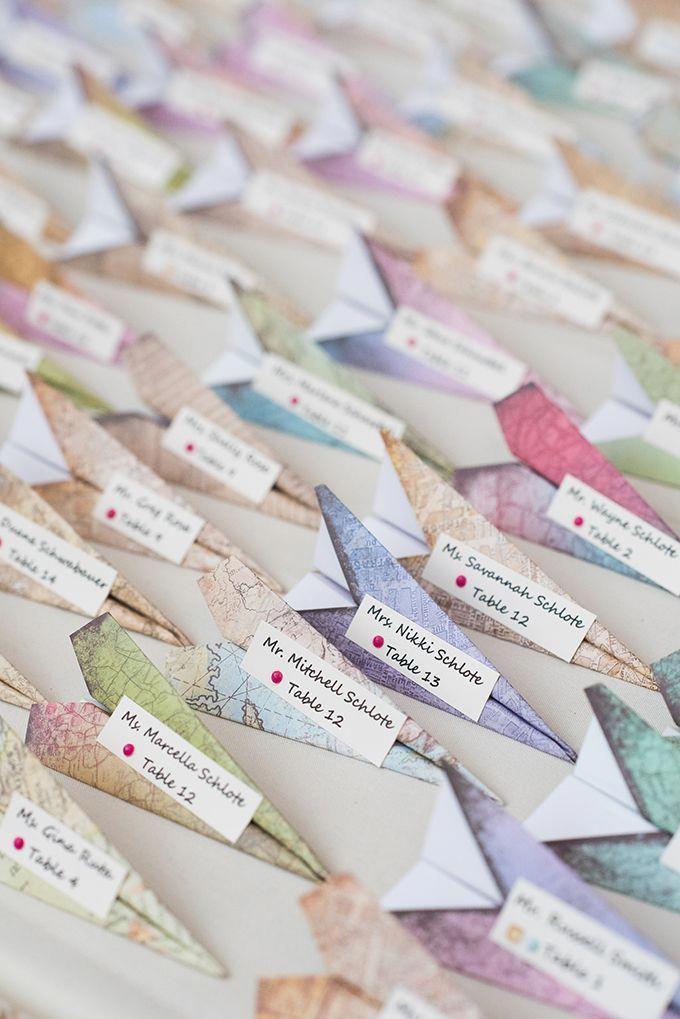 Unleash those creative skills and think of a clever and quirky way to display the table plan at a vintage themed wedding reception. Attaching the plan to old items and prettying up with flowers is a great way to do it. That could be a bicycle wheel, ladder or mirror, but we also love the idea of cutting up old maps and turning them into paper planes!
34. Rockabilly Tattoos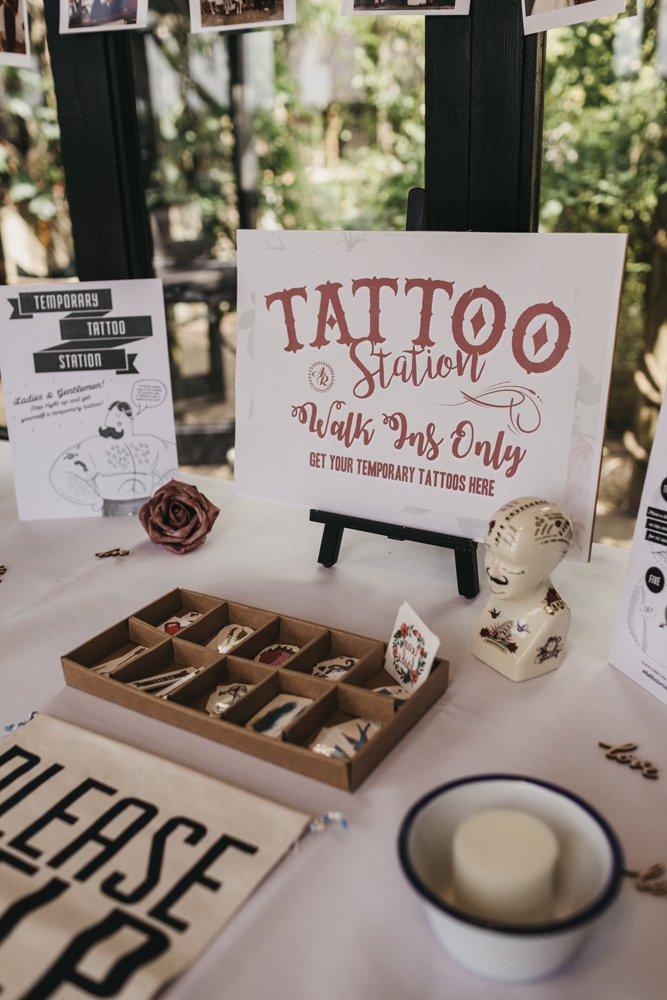 If you're having a Fifties, Americana wedding, get yourself a tattoo station with rockabilly themes. You can buy sets with a mixture of vintage style tats, like roses, swallows, stars, dice, magic 8 balls, hearts, skulls and more. Guests of every age will love it.
35. Champagne Tower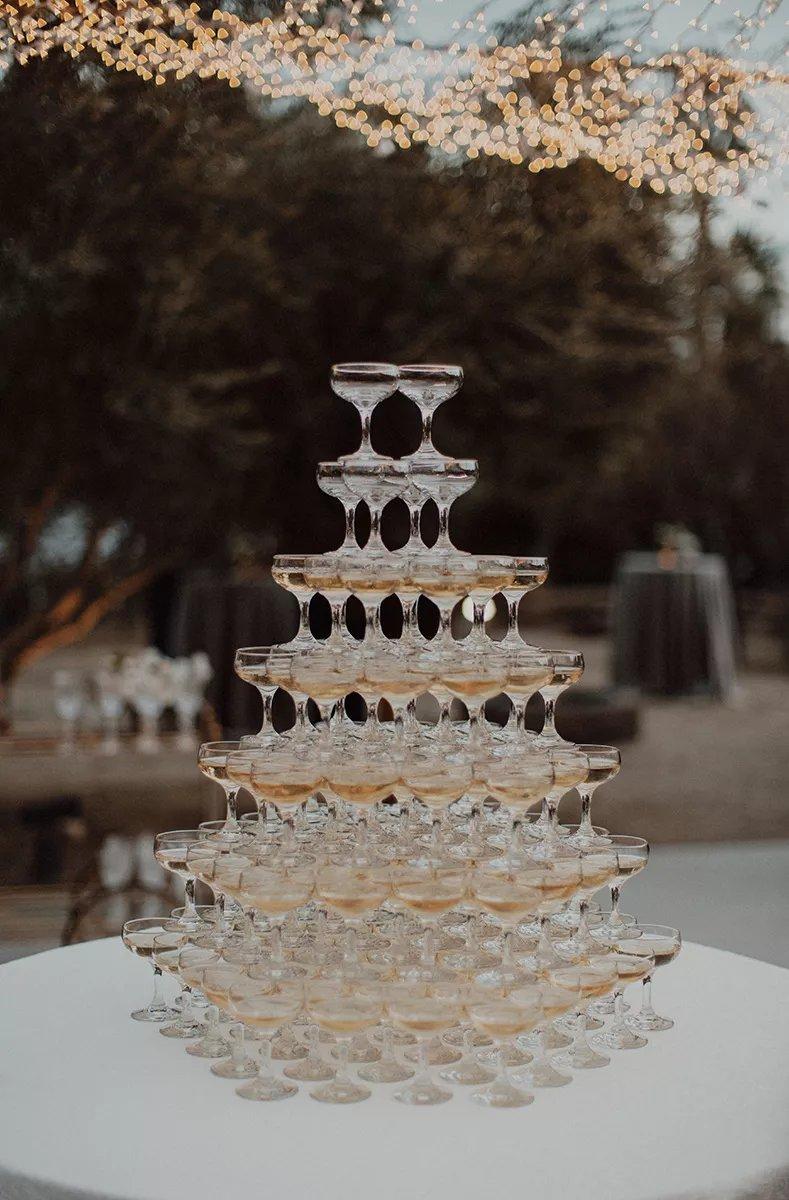 There's little more decadent than a Champagne tower! It has such an extravagant feel that's ideal for a glamorous Gatsby-themed party. For an even more unique look, use rosé Champagne.
36. Library Index Cards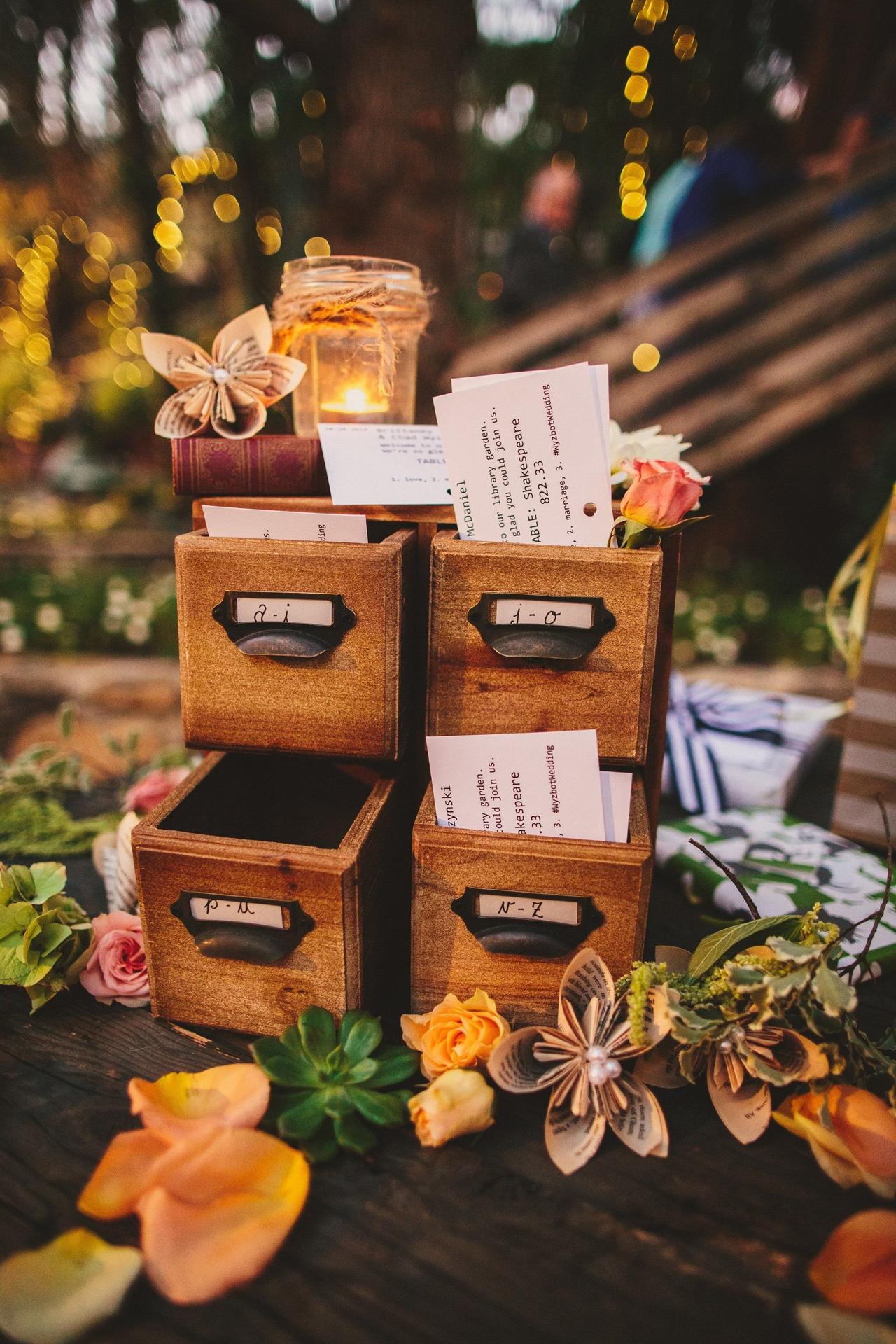 Old library index card cabinets make lovely storage for seating plans, as an alternative guest book, or simply filled with dried or fresh flowers as a statement piece of décor.
Want to continue the vintage theme? Check out these gorgeous vintage-inspired wedding dresses and lovely vintage wedding favours.