The Top 25 Most Iconic UK Weddings from the Past 25 Years - Voted for by You!
We asked the Hitched community to vote for the most memorable UK weddings from the past 25 years - here are the winners!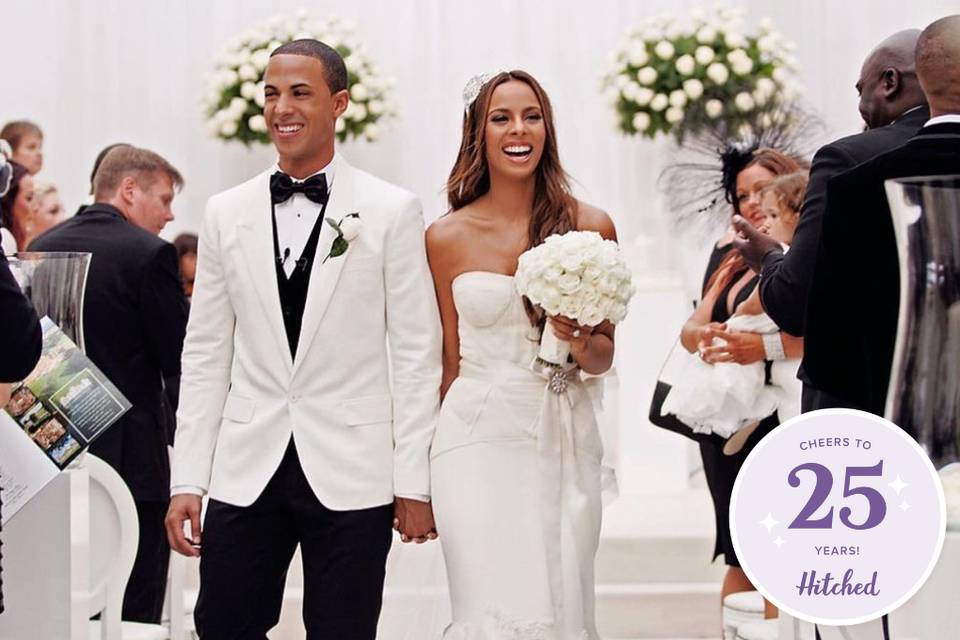 Hitched has been around now for 25 years, so it's safe to say that we've seen a fair few weddings. To mark this milestone, we decided to ask the Hitched community* to vote for their favourite famous UK weddings from the past 25 years.
It was a pretty hotly contested vote, with rounds featuring WAG weddings, pop royalty and even actual royalty - we're pretty spoilt when it comes to royal weddings - but now the votes are in and we can reveal the UK's most memorable weddings from the past 25 years. Did your favourite make the cut?
The Top 25 Most Memorable Weddings in the UK
1. Kate Middleton & Prince William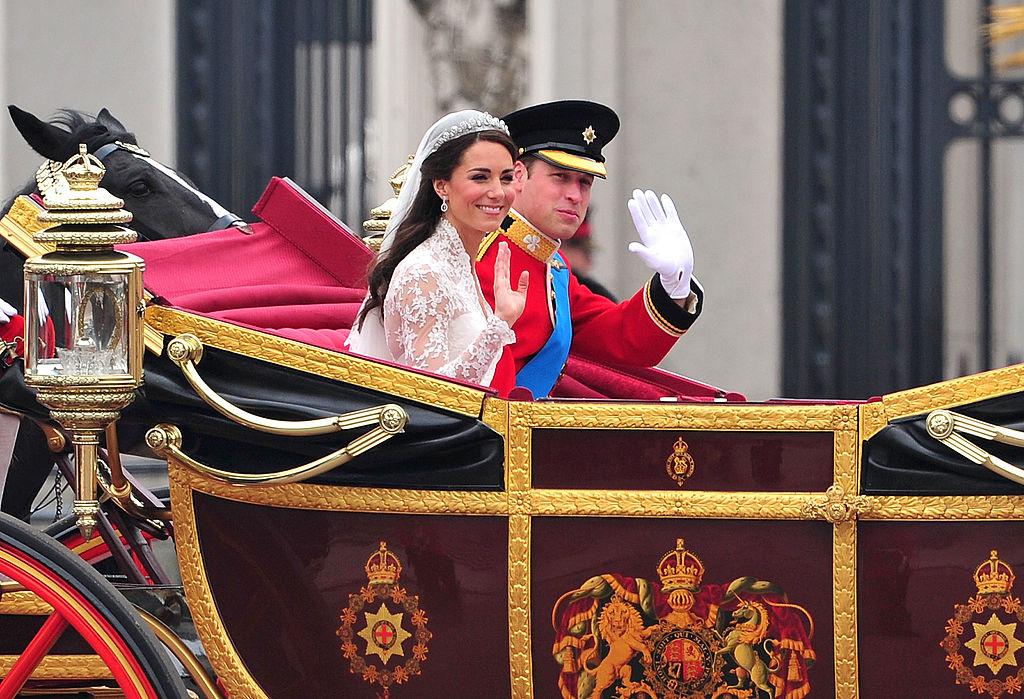 Is it any surprise that the Duke and Duchess of Cambridge stole the top spot? Their wedding was hugely memorable for a number of reasons - whether it was the day off work most of us got to enjoy, the street parties across the nation, or even just the levels of excitement around a new royal wedding dress to obsess over, we'll never forget that April day in 2011.
2. David & Victoria Beckham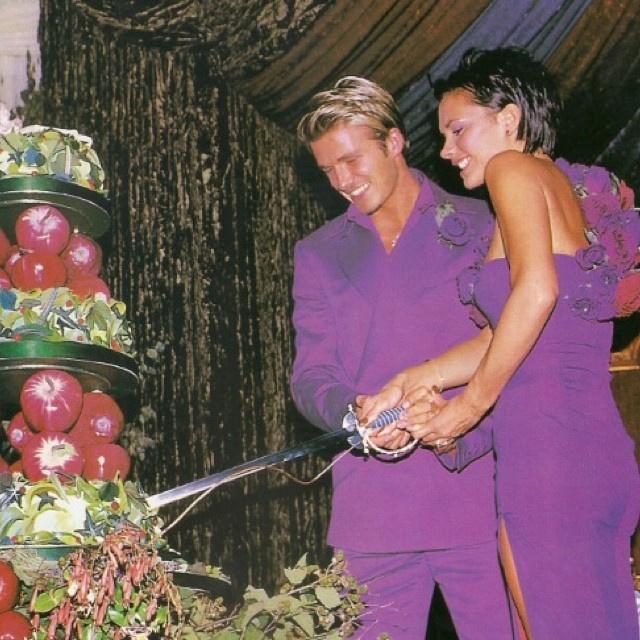 Pop royalty, WAG royalty - the Beckhams are everything bar actual royalty - although they've been guests at a few royal weddings in their time. This wedding changed how we see weddings in the UK: it created the culture of the celebrity wedding. From those iconic matching purple outfits, to the golden thrones, David and Victoria Beckham put customising your wedding on the map.
Can we also point out that they married just after Hitched launched (we were 1997, they got hitched in 1999). We're not saying we inspired the purple attire - but we love to think of Vicky B matching her wedding outfit to her favourite wedding budget tool.
3. Meghan Markle & Prince Harry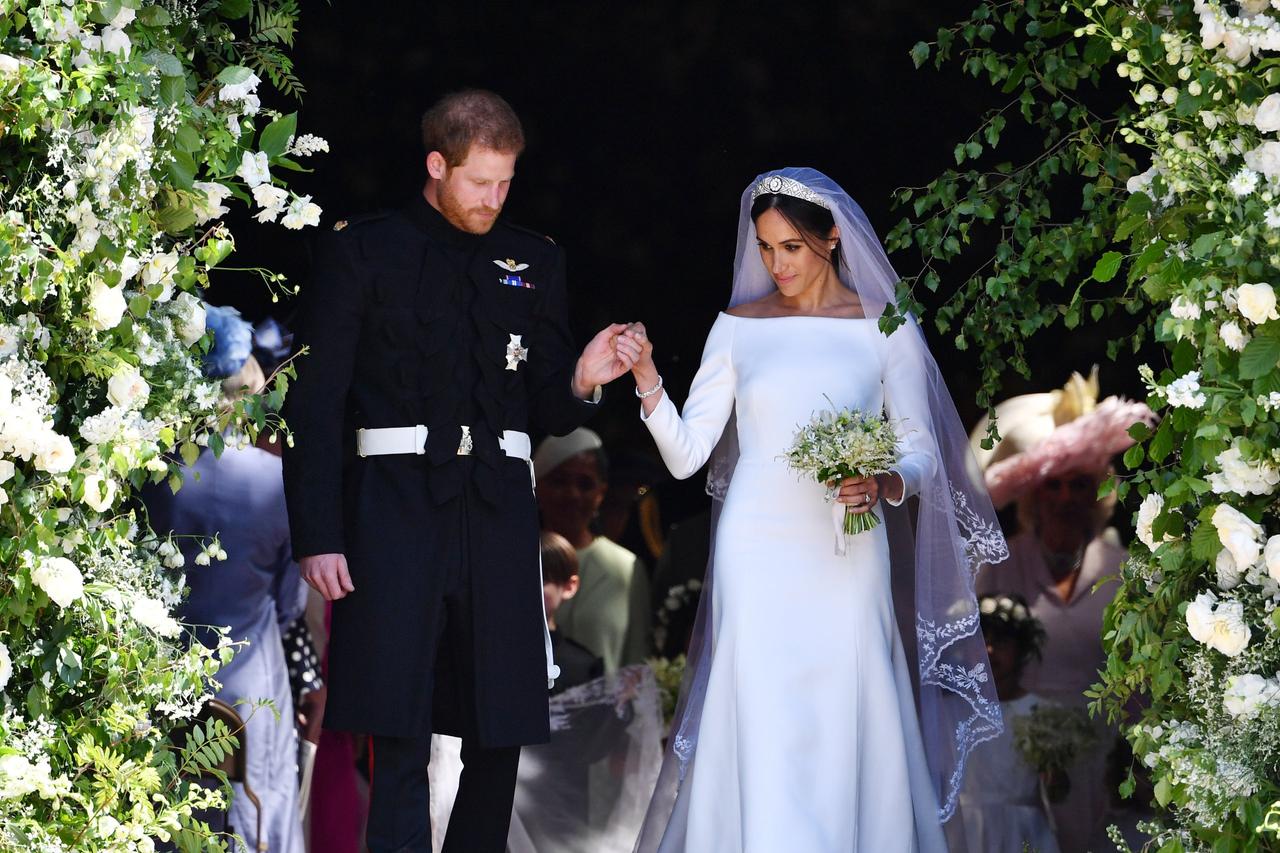 Of course Meghan and Harry are in our top three! The Duke and Duchess of Sussex's wedding was iconic for so many reasons - we especially love how they weren't beholden to restrictive royal wedding traditions and they made their day their own. From Meghan walking solo down the aisle, to the incredible gospel choir, this was a day that celebrated who they are as a couple.
READ MORE: The Best Halterneck Wedding Dresses, a la Meghan Markle
4. Katie Price & Peter Andre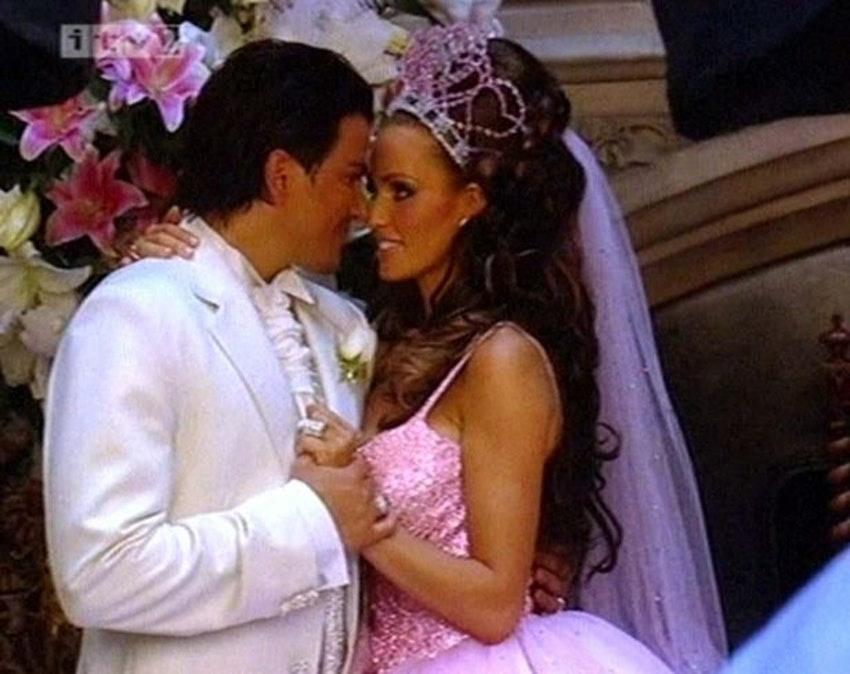 It's a whole new world when the Pricey and Peter Andre are in the UK's top five most memorable weddings, alongside actual royalty - but let's face it, their wedding was something else. That frothy pink dress. The carriage. Katie's wedding tiara.
It was the pinnacle of hun culture when the pair married in 2005, after meeting the year before on 'I'm a Celebrity, Get Me Out of Here'. We hope it lives on in people's memories for a long, long time.
5. Michelle Keegan & Mark Wright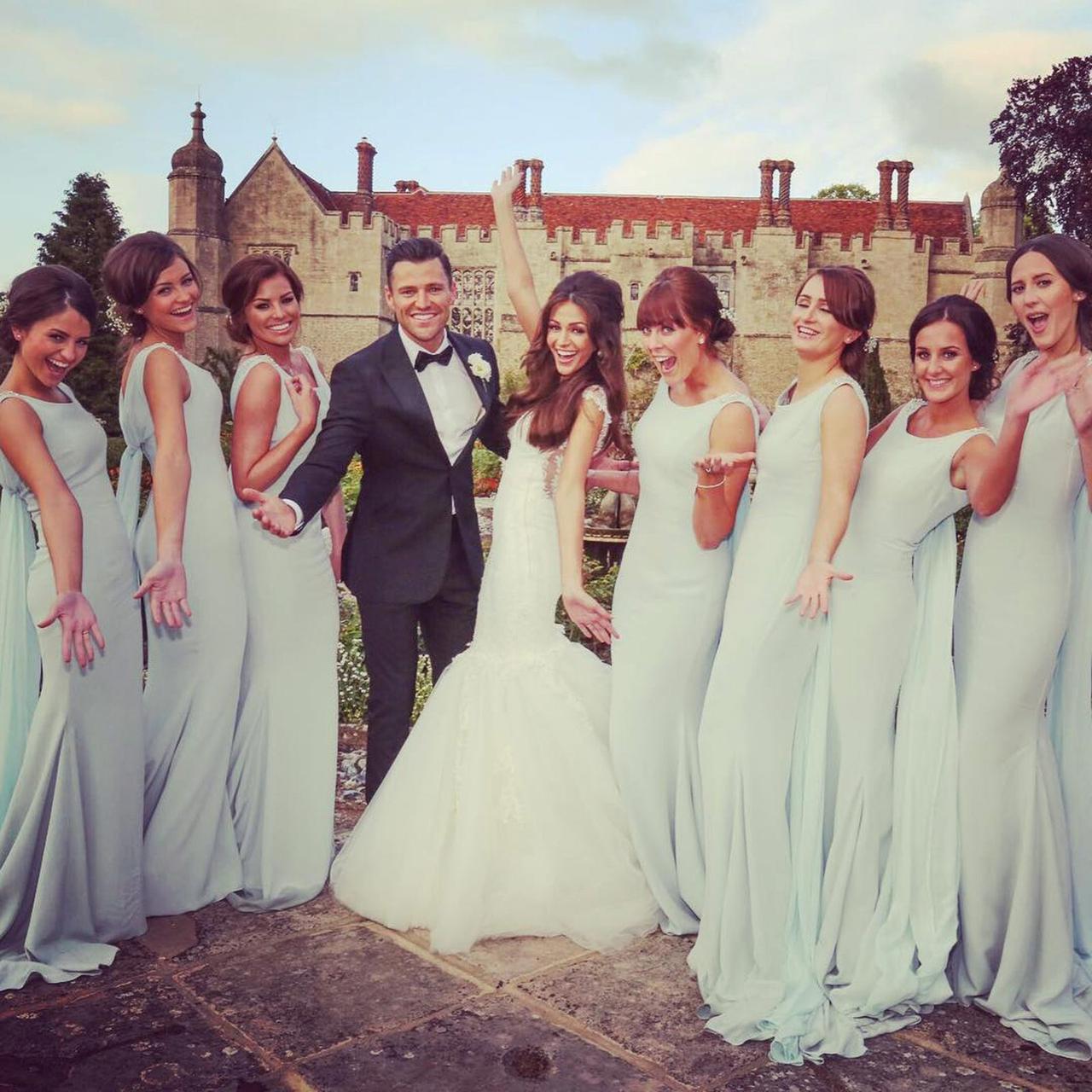 TOWIE alumni Mark Wright married actress Michelle Keegan in 2015 - and whilst that wedding might seem like it was some time ago, it's been voted the fifth most memorable celebrity wedding in the UK!
Maybe it was Michelle's voluminous wedding hairstyle, or those ahead-of-their-time green bridesmaid dresses. Maybe it was that iconic choreographed first dance, to '(I've Had) The Time of My Life' from Dirty Dancing. Whatever it was, this wedding was voted the fifth most memorable celebrity wedding in the UK!
6. Gavin Shipman & Stacey West
It's all the drama Mick, we just love it! And so does the Hitched community, apparently, as they voted Gavlar and Stacerini's iconic Barry Island wedding one of the most memorable UK weddings in the past quarter of a century.
Perhaps everyone loves this classic Gavin & Stacey moment it's because it's SO relatable - Uncle Bryn getting obsessed with a magician at a wedding fair, both sides of the family weighing in with strong opinions, and of course - the best man and maid of honour scandal…
7. Cheryl Tweedy & Ashley Cole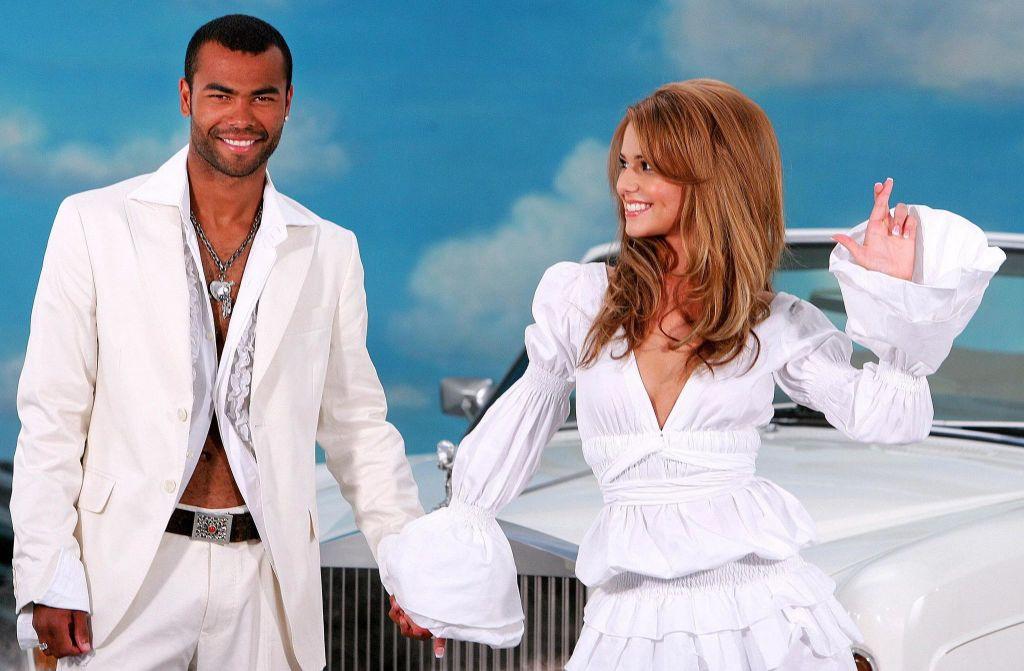 Cheryl and Ashley's marriage may not have lasted, but clearly the memory of their wedding hasn't faded!
The couple reportedly earned £1million for an exclusive magazine deal, and used the same florist that Victoria Beckham hired for her wedding. Cheryl arrived at the ceremony in a horse and carriage with blacked out windows, in order to prevent the paparazzi from catching a glimpse of her wedding day look.
8. Daphne Bridgerton & Simon Bassett
Scandal, a slow-burning love story and a few rather steamy scenes combined to create some seriously binge-worthy Netflix watching and the Hitched community thought so too, voting Daphne Bridgerton and the Duke of Hasting's marriage from series one of Bridgerton one of their favourite UK weddings from the past 25 years. And it's no surprise that it sparked a crazy for Bridgerton themed weddings!
The intimate celebration had everything period-drama fans could ever want - from the breath-taking bespoke silk wedding dress to the white floral décor. Oh, and a mere four and a half foot crest covered cake.
READ MORE: Why the Cultural Representation at *This* Bridgerton Wedding Was So Important
9. Coleen & Wayne Rooney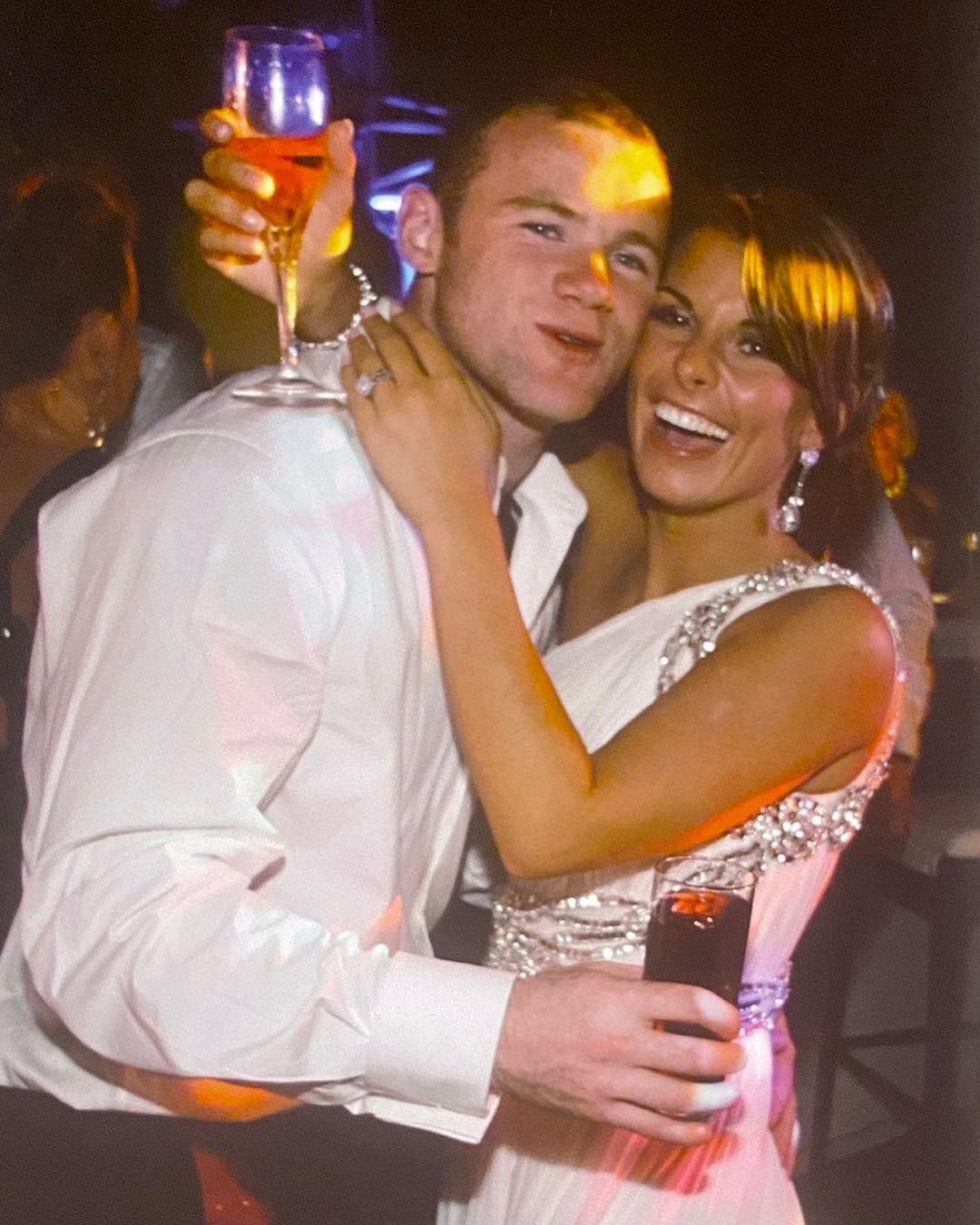 Turns out, we really like a WAG wedding here at Hitched (was that a surprise to anyone?). Coleen and Wayne Rooney tied the knot in a lavish Italian ceremony way back in 2008. They had an exclusive deal with OK! Magazine for the coverage - who reported that the Rooneys spent an eye watering £5million on their big day.
It seemed to be a pretty sound investment though, as the couple - who were both just 22 years old on their wedding day - are still married today and share four sons.
10. Elton John & David Furnish
Elton John and David Furnish's wedding is memorable for a number of reasons, but mainly because the couple had a wedding in December 2014, where they converted the civil partnership they'd entered into in 2005 to a legal marriage.
The Beckhams, Ed Sheeran and David Walliams were amongst the guests (as well as the couple's two sons, Zachary and Elijah), with a teenage Brooklyn Beckham posting photos of the wedding breakfast menu on his social media accounts. What a cultural moment.
READ MORE: 12 Ways to Reinvent Wedding Traditions for Your LGBTQ+ Wedding
11. Giovanna Falcone & Tom Fletcher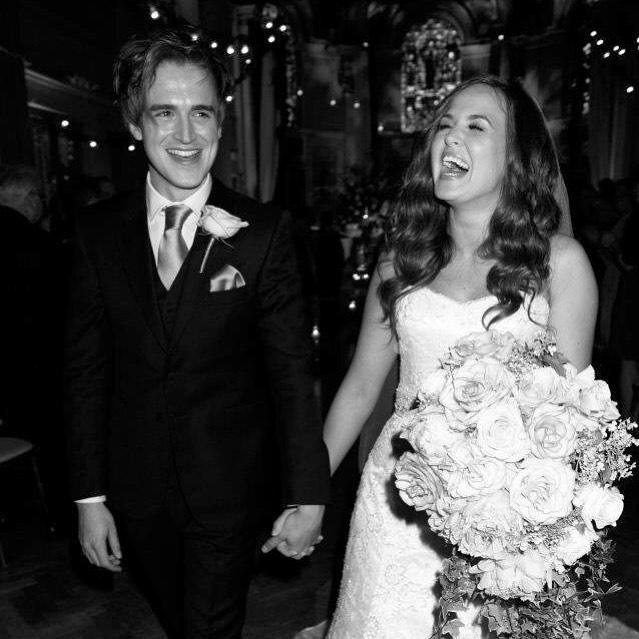 The Fletchers' wedding lives on in most people's memories due to Tom Fletcher's incredible wedding speech. He turned his groom's speech into a song and serenaded his new bride, and the video footage went viral.
The adorable couple now share three sons together - Buzz, Buddy and Max.
12. Kat Slater & Alfie Moon
A classic soap Christmas special from Eastenders. Who could forget Kat Slater's red wedding dress? Not the Hitched community, that's for sure.
Mr and Mrs Moon were ahead of the casual wedding curve, by choosing a pub wedding venue - could you imagine them getting married anywhere other than the Queen Vic, though?
13. Alex Bowen & Olivia Buckland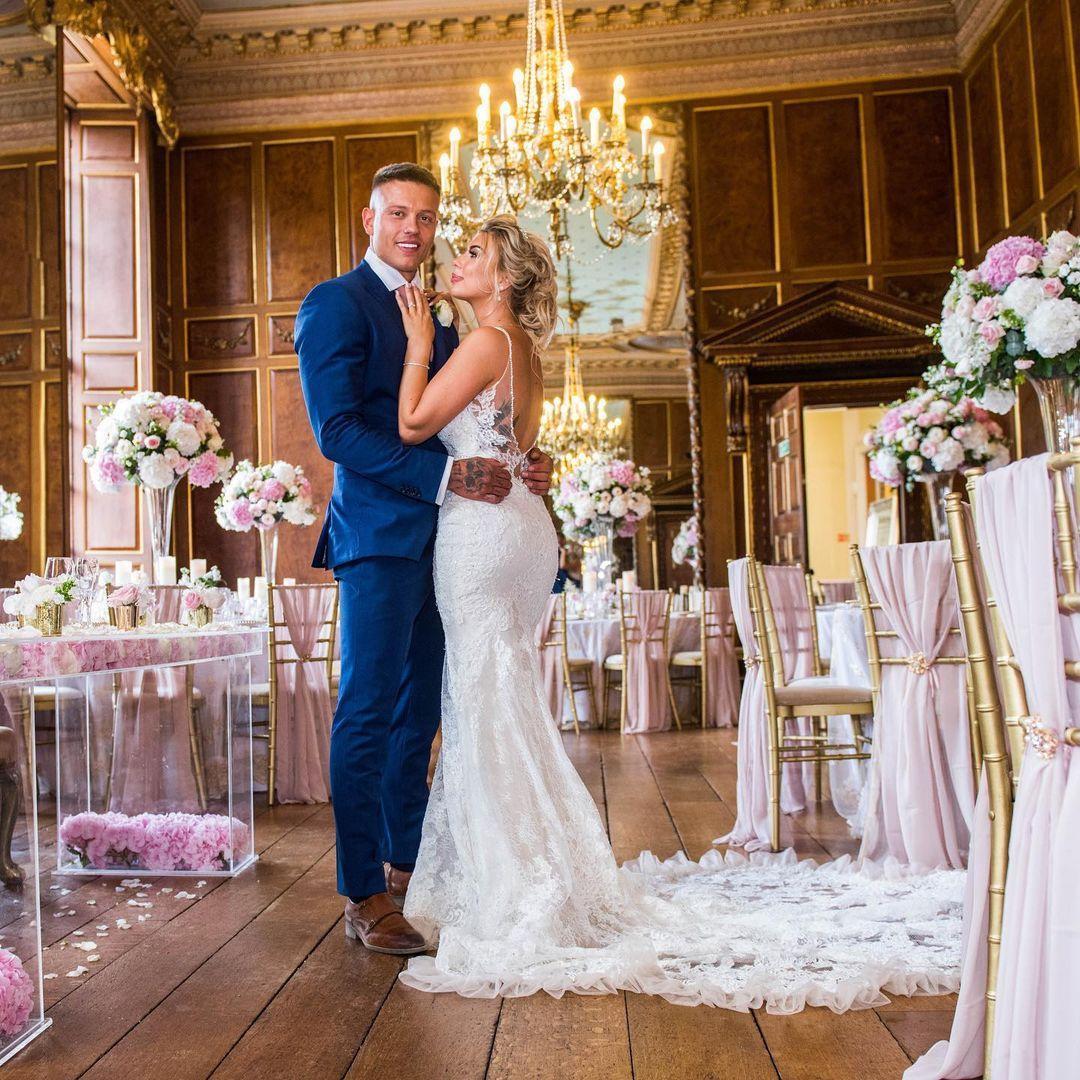 Alex and Olivia Buckland made headlines (and reality TV history) when they were the first couple from Love Island to get hitched!
The couple tied the knot at celebrity wedding venue Gosfield Hall, and recently welcomed their first child together.
READ MORE: 7 Things Alex & Olivia Bowen Learned in Their First Year of Marriage
14. Geraldine Granger & Harry Kennedy
This one is a bit of a throwback! But this Vicar of Dibley wedding is one of the UK's favourites, and it's easy to see why. After Geraldine Granger ignores Owen's pleas to marry her instead, she gets her happily ever after with the handsome Harry - in a Doctor Who themed wedding, planned by Alice.
15. Millie Mackintosh & Hugo Taylor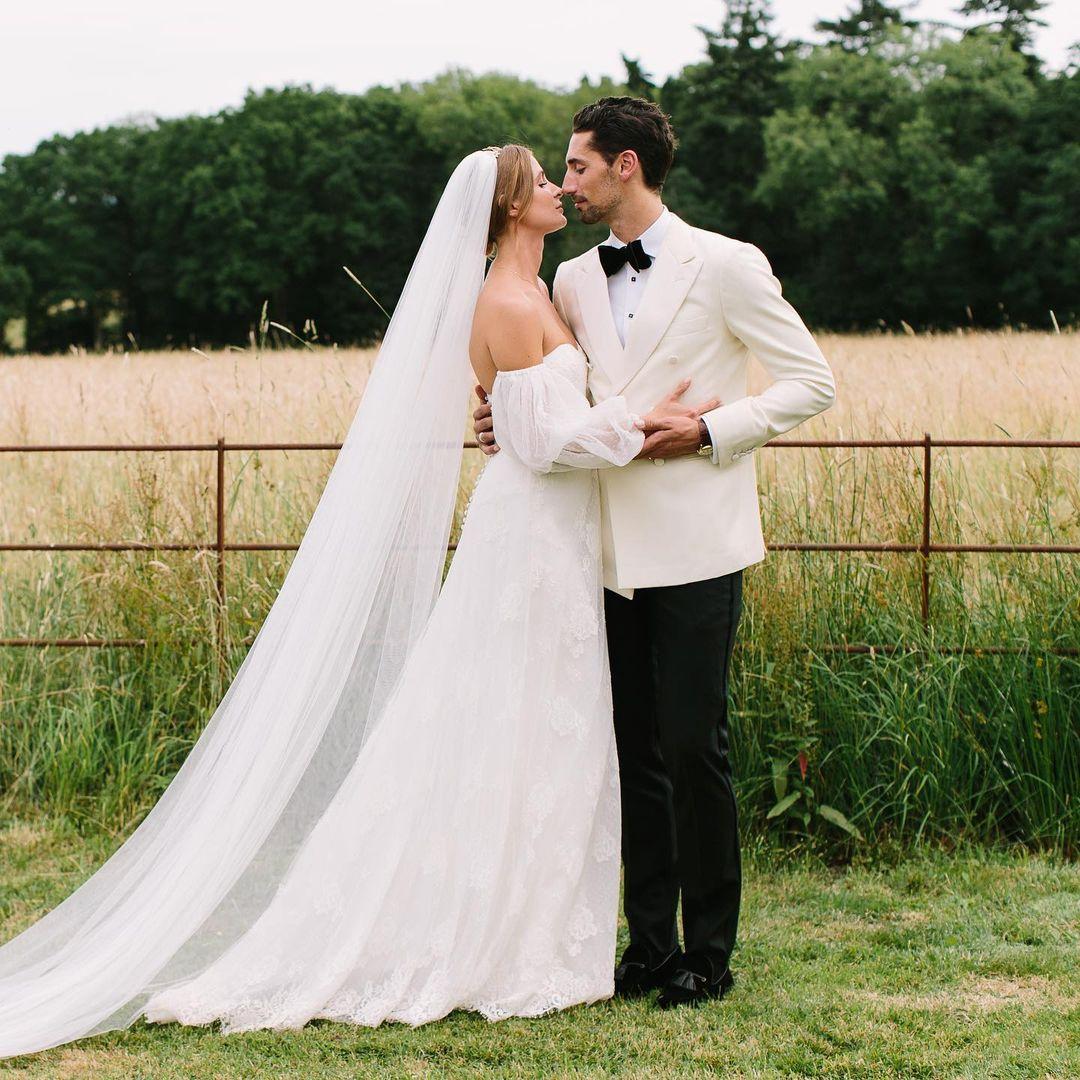 After an on-and-off romance spanning 12 years, Millie Mackintosh and Hugo Taylor married at Whithurst Park in West Sussex in 2018.
The bride was an early adopter of the puff sleeve wedding dress trend, and fellow Made in Chelsea alumni Spencer Matthews was the best man. Millie and Hugo have since welcomed two daughters, Sienna and Aurelia.
16. Prince Charles & Camilla Parker-Bowles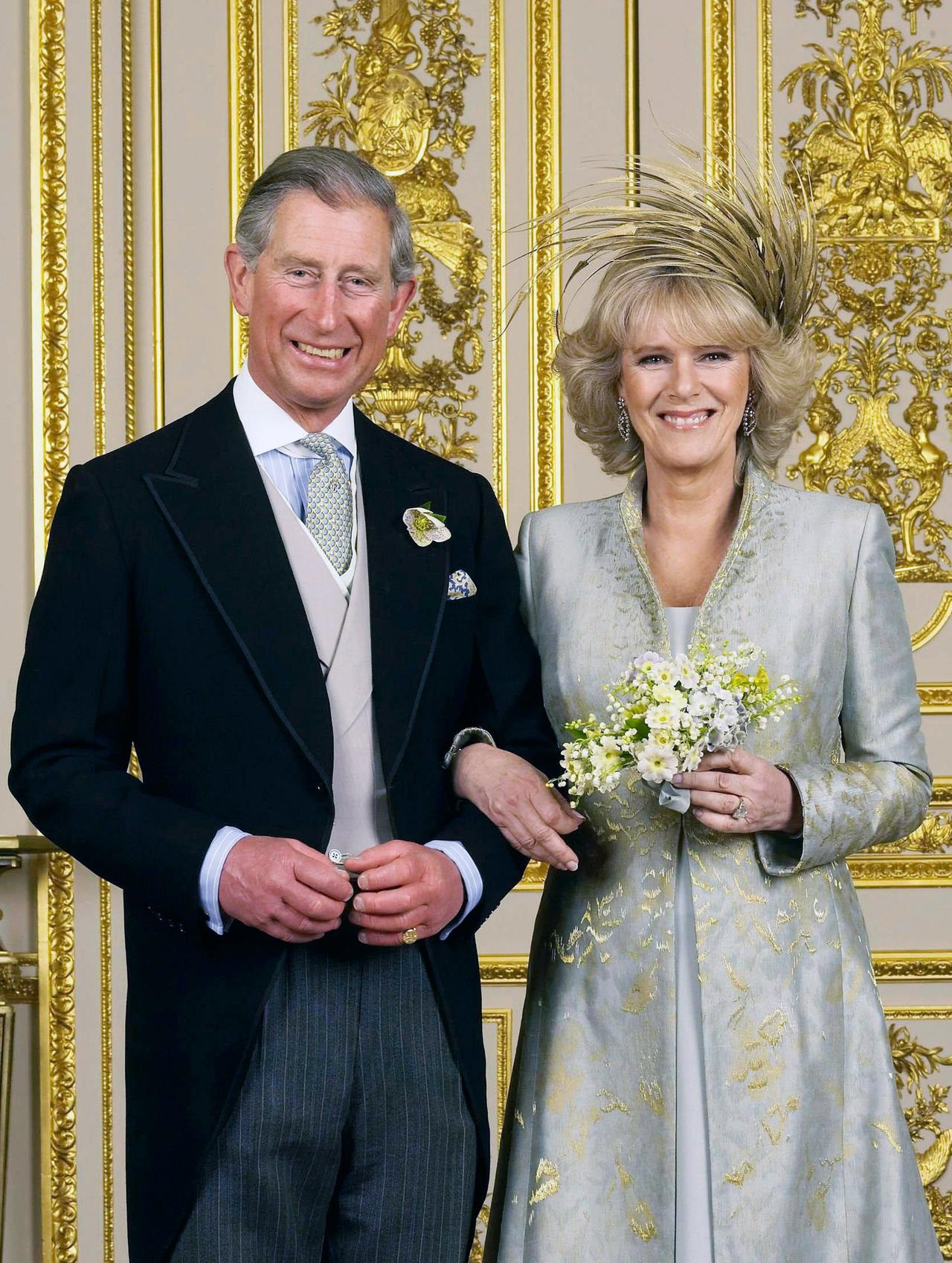 Prince Charles and Camilla Parker-Bowles, aka the Duke and Duchess of Cornwall, married in April 2005, after a long - and sometimes, quite controversial - courtship.
The couple - who will take on the roles of King and Queen Consort in the future - married in a civil ceremony at Windsor Guildhall, and had quite a low-key celebration, by royal standards. The Queen didn't attend her eldest son's wedding - according to the Telegraph, this was because both the bride and groom had previously been divorced.
17. Tom Daley & Dustin Lance Black
Olympic medallist Tom Daley married Oscar-winning screenwriter Dustin Lance Black in a fairy tale-worthy wedding at Bovey Castle in Devon.
The couple, who now share a son, Robbie, recently celebrated their fifth wedding anniversary.
18. Lily Allen & David Harbour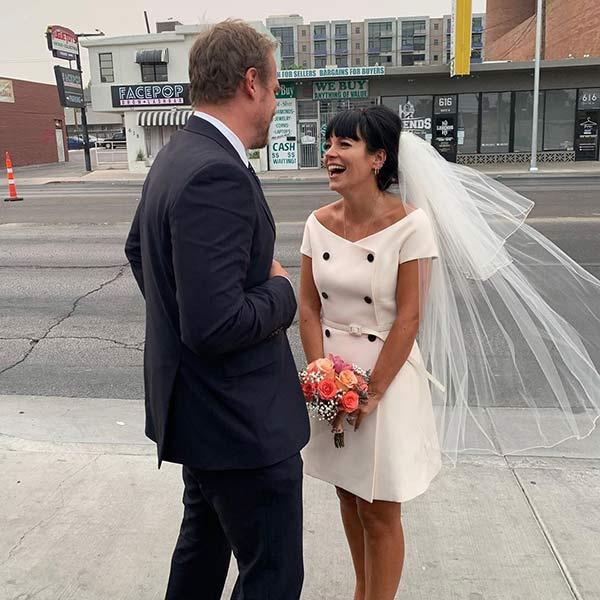 It's hard to pinpoint one single thing that makes Lily Allen and David Harbour's wedding so memorable - it's a combination of things that has secured their spot in the top 25 UK weddings. .
The iconic Vegas photos (Elvis! The burgers! That vintage Dior mini!), the fact so many of us only just realised they were a couple upon hearing they'd got married, or that we were so starved of weddings during the pandemic, then we were blessed with this surprise union.
READ MORE: 25 Times Celebrity Brides Chose Unconventional Wedding Dresses
19. Pippa Middleton & James Matthews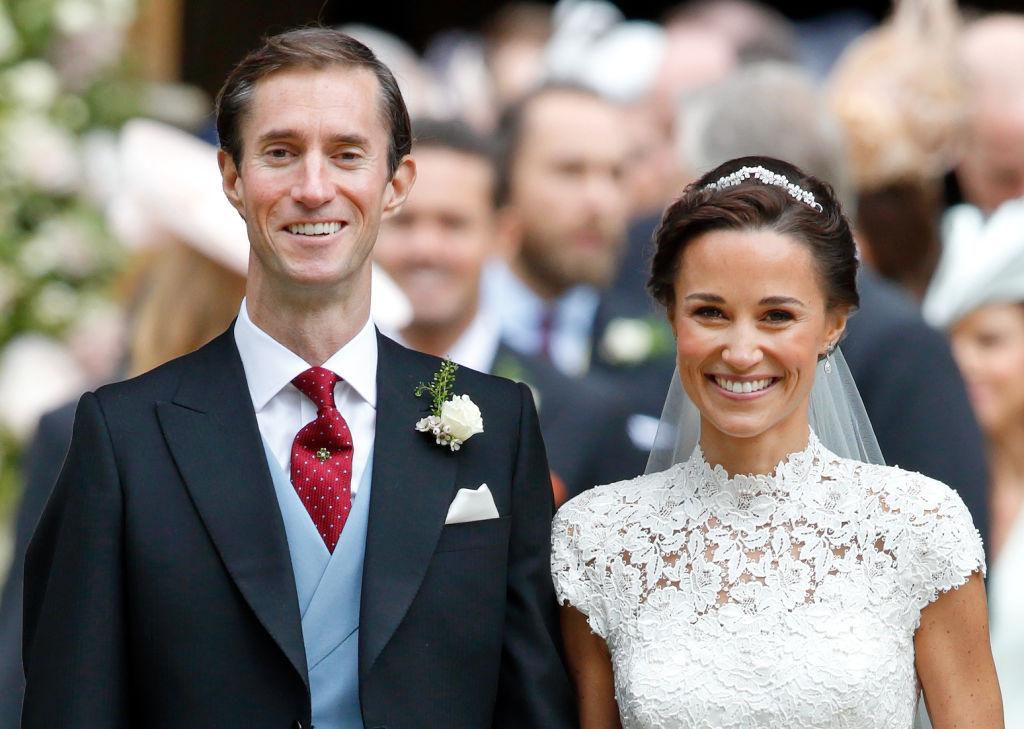 Pippa Middleton (sister of Kate Middleton, but of course you knew that) married James Matthews (brother of Spencer Matthews, did you know that?) in May 2017.
The bride wore a beautiful high-necked wedding dress by Giles Deacon and Made in Chelsea alumni rubbed shoulders with real-life royalty, which makes for a pretty memorable wedding.
20. Laura Whitmore & Iain Stirling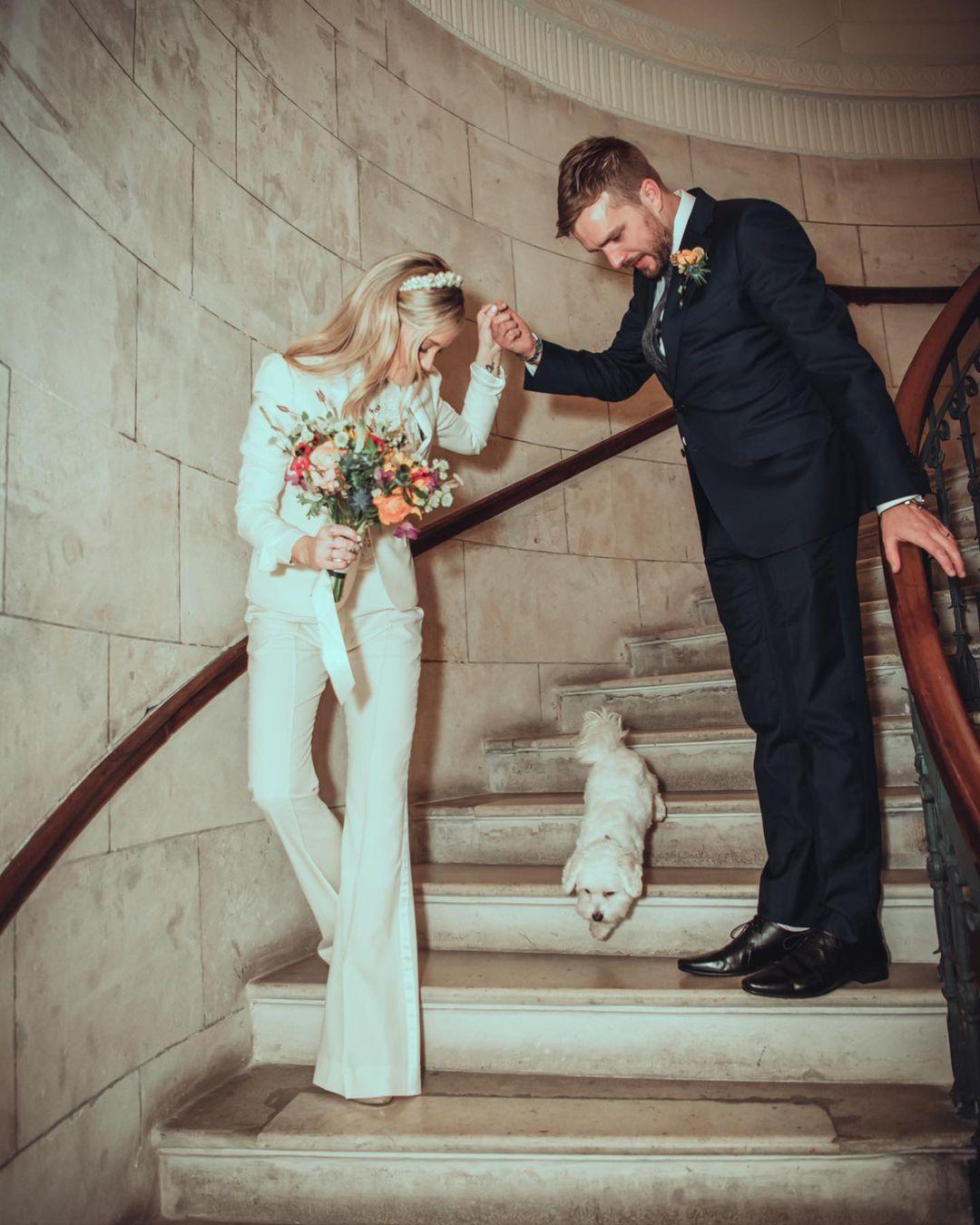 Another surprise pandemic wedding - Laura Whitmore, the face of Love Island, and Iain Stirling, the voice of Love Island, married in a secret ceremony in 2020 after meeting at an ITV party in 2016.
The couple announced their marriage in 2021, by sharing a photo where Laura rocks a pretty incredible bridal suit and chic bridal headband.
21. Ollie Locke & Gareth Locke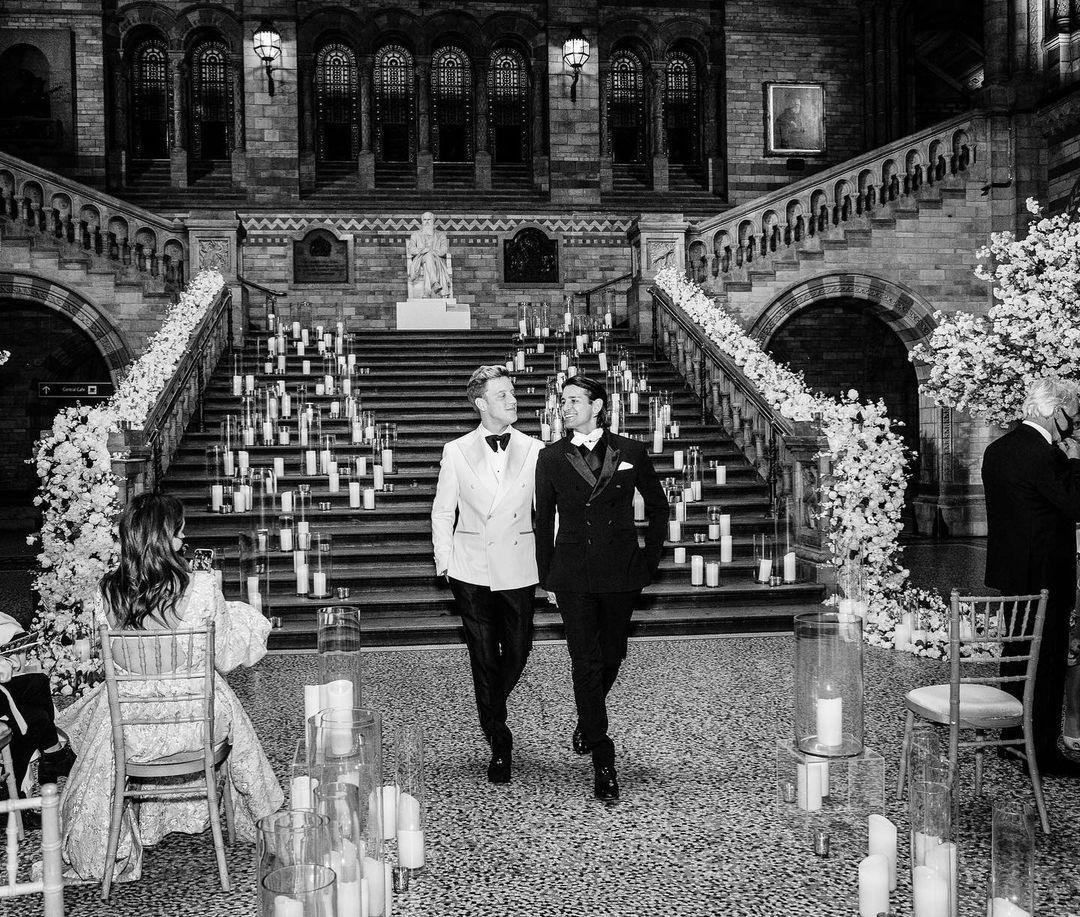 It feels like 2020 was the year for the iconic celebrity wedding - Made in Chelsea star Ollie Locke married his partner Gareth Locke in an incredible ceremony at the Natural History Museum, becoming Mr and Mr Locke-Locke.
The couple wed with just 13 guests in attendance, literally hours before the start of another UK lockdown.
22. Rochelle Wiseman & Marvin Humes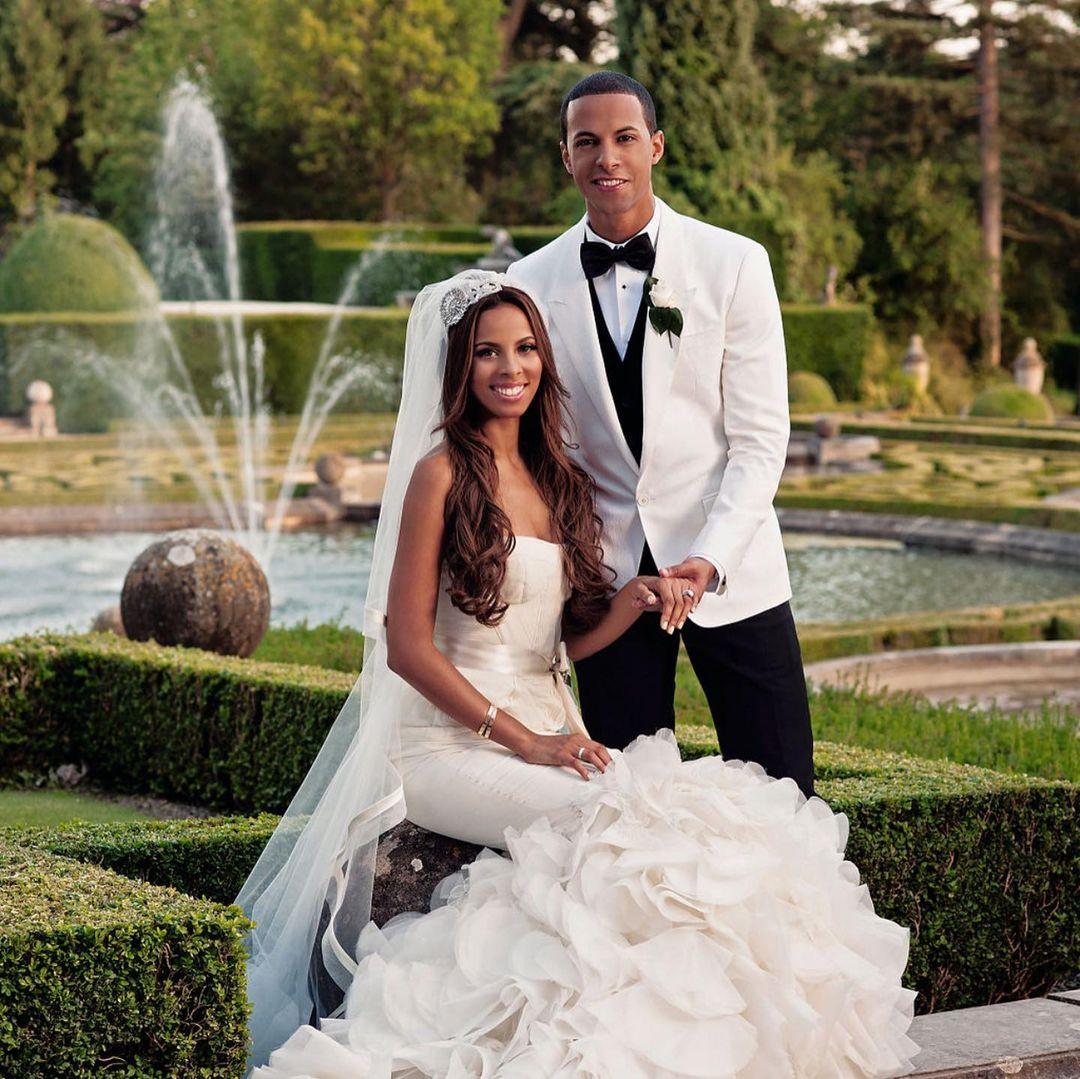 Rochelle and Marvin Humes - of The Saturdays and JLS fame, respectively - married at Blenheim Palace in 2012, in a wedding organised by celebrity wedding planner Mark Niemierko (yep, you can book him through Hitched for your big day, too!).
Rochelle had her Saturdays bandmates as her bridesmaids, and there were plenty of famous faces in attendance, including Harry Styles, Olly Murs and Tulisa. The couple have since welcomed three children together, and often undertake TV presenting jobs as a couple!
23. Ellie Goulding & Caspar Jopling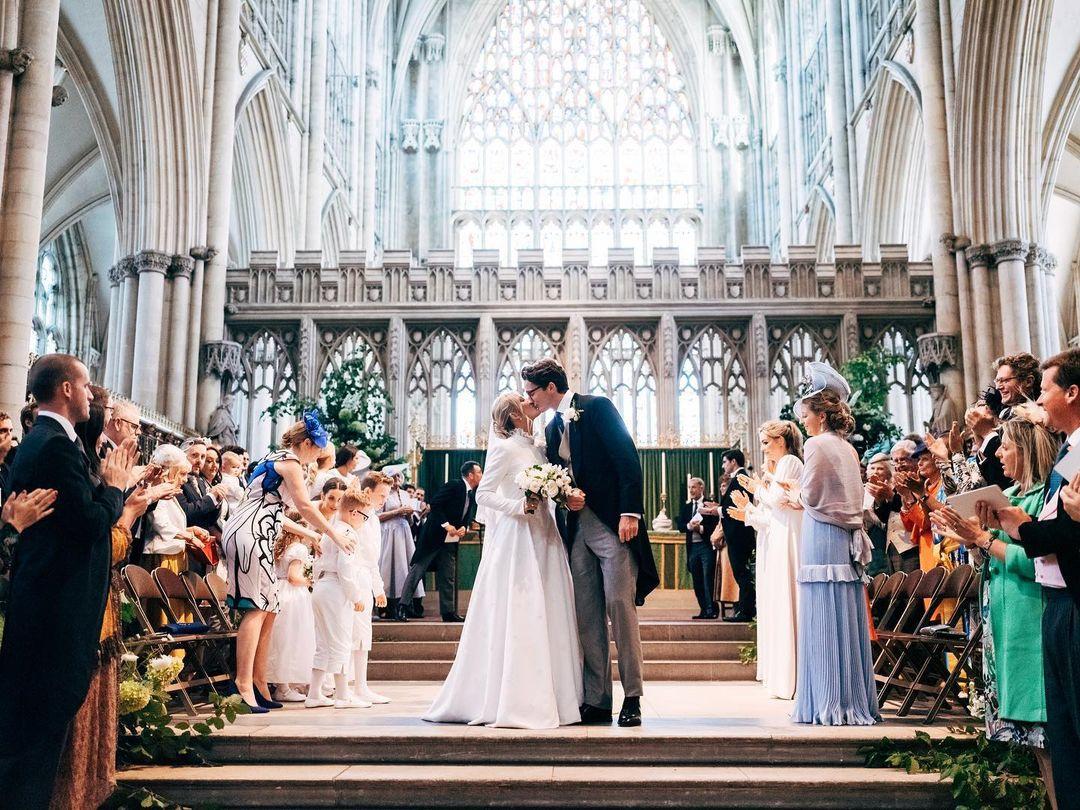 Pop star Ellie Goulding married art dealer Caspar Jopling in a celebrity wedding that was quite frankly, fit for royalty!
The couple, who married at York Minster in 2019, first met at a dinner party in 2016, but Ellie revealed on Jessie Ware's 'Table Manners' podcast it wasn't quite love at first sight, but he eventually won her over. The couple now share a son together.
24. Kate Moss & Jamie Hince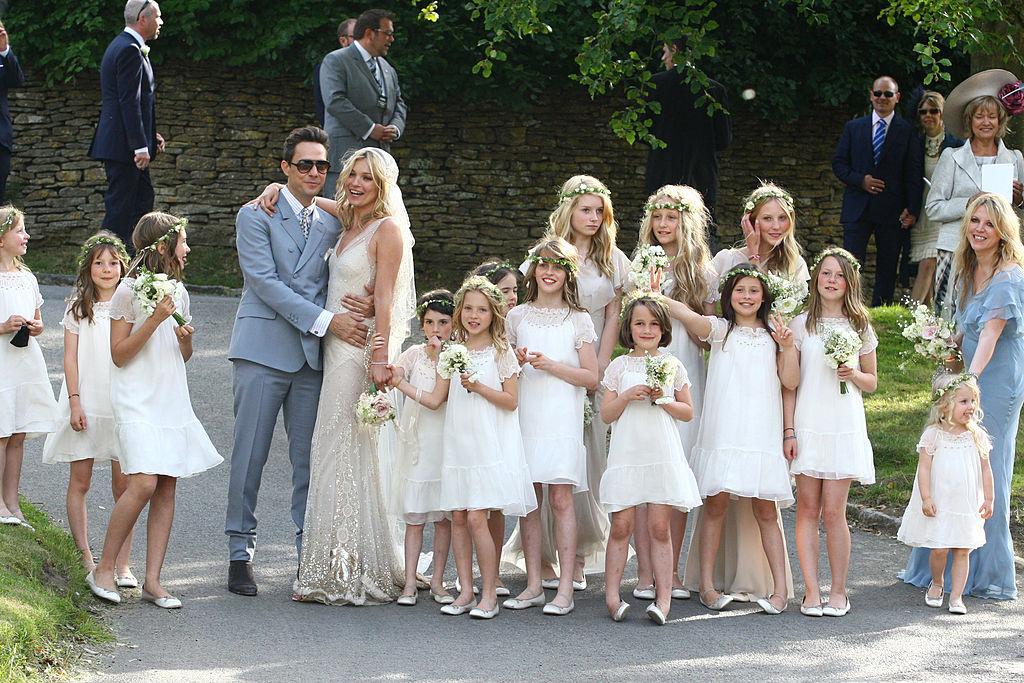 It was a rock and roll royalty moment when supermodel Kate Moss married The Kills guitarist Jamie Hince in the Cotswolds in 2011.
Their wedding stands out due to Kate's elegant 1920s inspired wedding dress and her plethora of adorable bridesmaids - as well as it appearing surprisingly genteel for such an edgy couple. Sadly, the pair have since divorced.
25. Abbey Clancy & Peter Crouch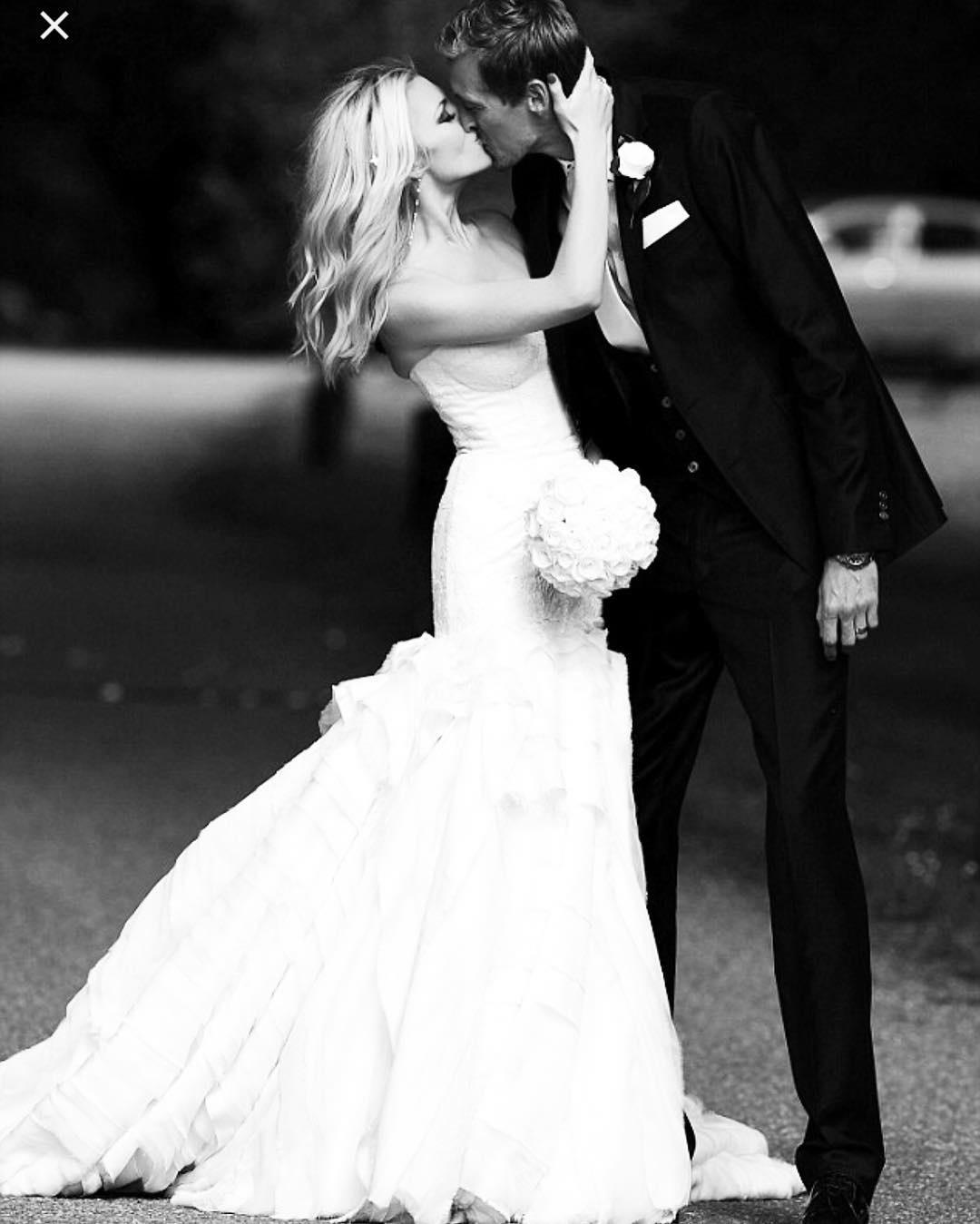 Model Abbey Clancy and footballer Peter Crouch married in a church wedding ceremony in 2011, after meeting in 2006.
The couple, who have been open about their relationship ups and downs, now have four children together. Abbey recently told the Mirror that Peter considered changing his last name, as she preferred Clancy to Crouch, but ultimately they both decided to keep their own names.
We wonder if they've heard of name blending? Crancy or Clouch?
Want more? Make sure you check out our round up of the best celebrity wedding venues - you might spot your own venue!
*We surveyed 1,544 members of the Hitched community via email and social media from May - June 2022.