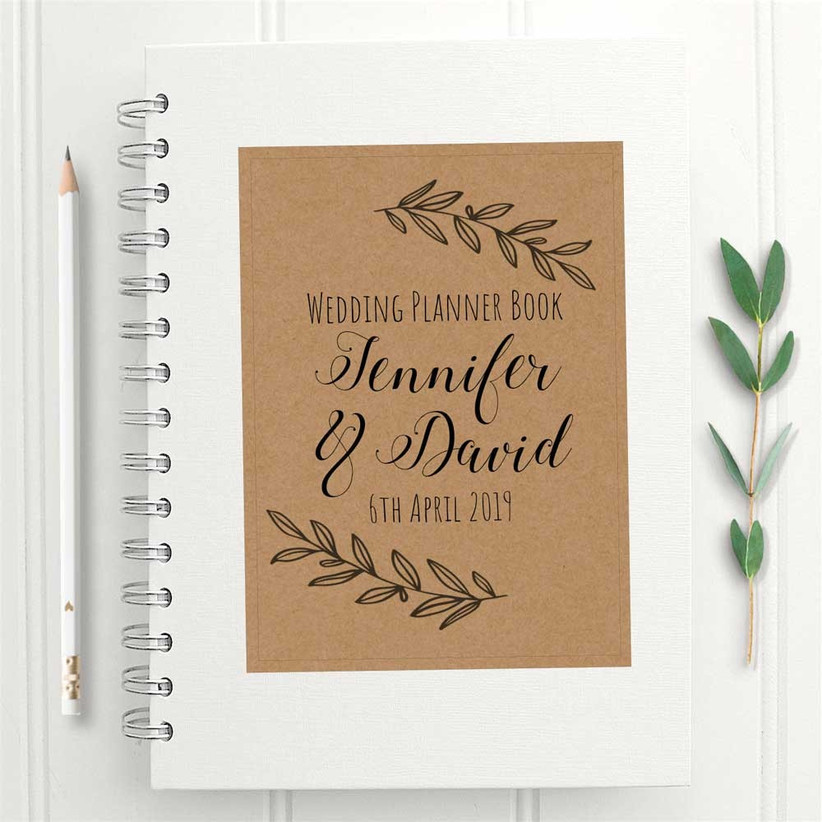 One of the best ways to reduce wedding planning stress and anxiety is to stay organised and have a plan of action that you can follow and stick to.
A great way to keep on top of your wedding planning to-do list is having a wedding planner to keep all your thoughts, lists and ideas in one (super pretty!) place.
We've rounded up the best wedding planner books to help you stay organised in the lead up to your wedding.
Ivy & Henri Wedding Planner Book – £3.50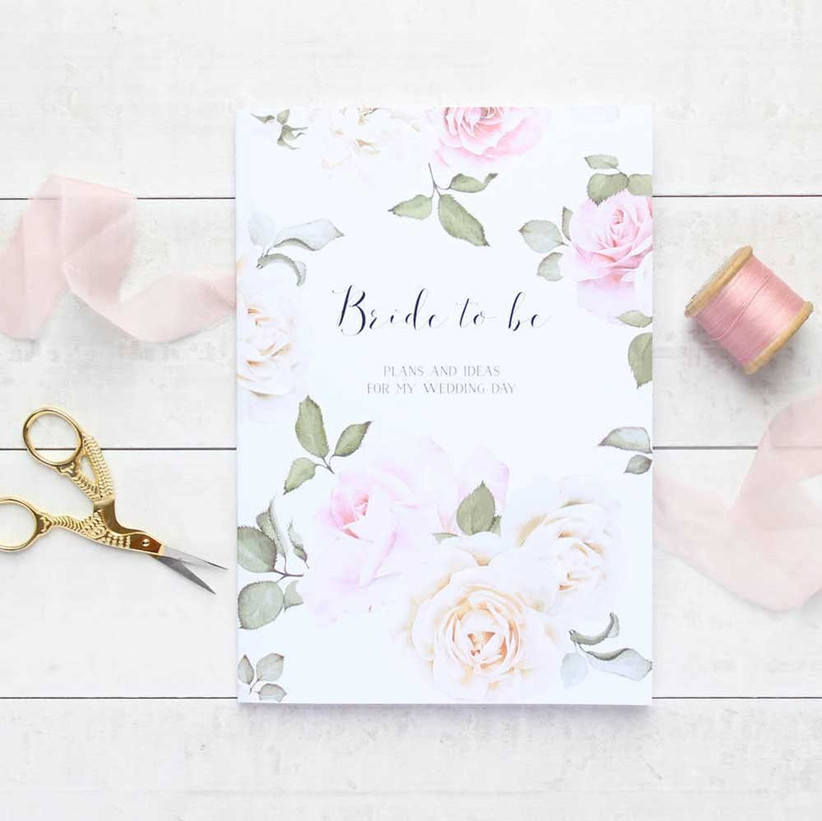 This floral bride-to-be A5 notebook is perfect for brides who just want something pretty to jot down ideas in. Filled with crisp white plain pages, the notepad is a blank canvas for brides to scribble important dates and memos to do with the wedding.
READ MORE: The BEST Wedding Planning App
Norma & Dorothy Wedding Planner Book – £22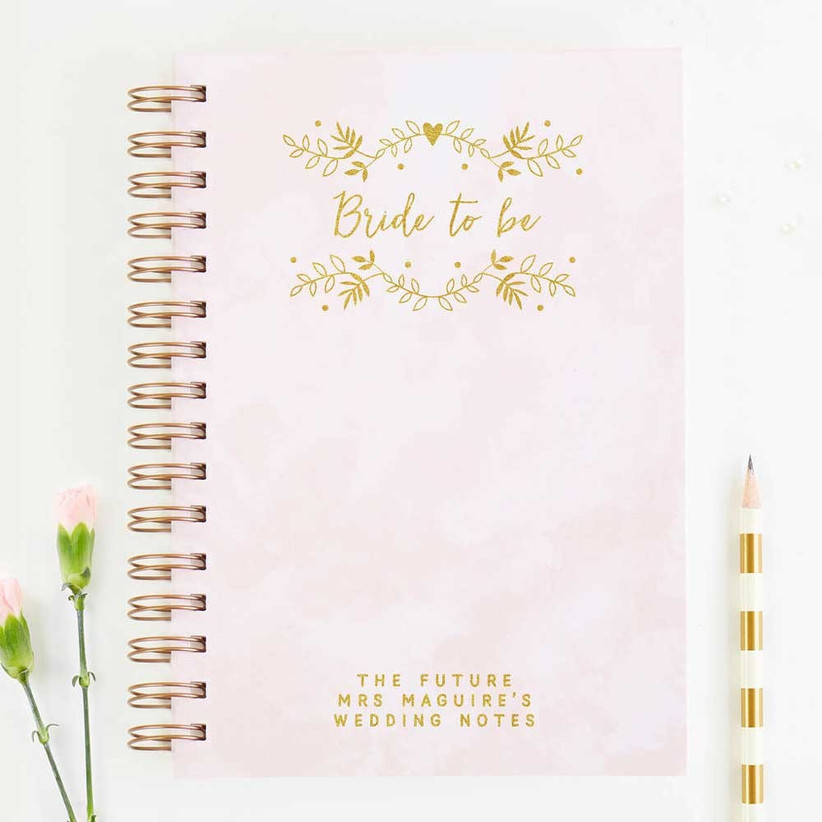 How pretty is this wedding planner book from Norma & Dorothy? The gold ring-binder notebook comes in a variety of colours and patterns including light stone, pastel blue and blush pink. It's filled with 150 pages and has matte laminated covers so it'll stand the test of time, meaning you can look back on your bridal notes in years to come and it'll still look brand new!
READ MORE: How to Plan a Wedding in Six Months
Thebridge & Taylor Wedding Planner Book – £29.99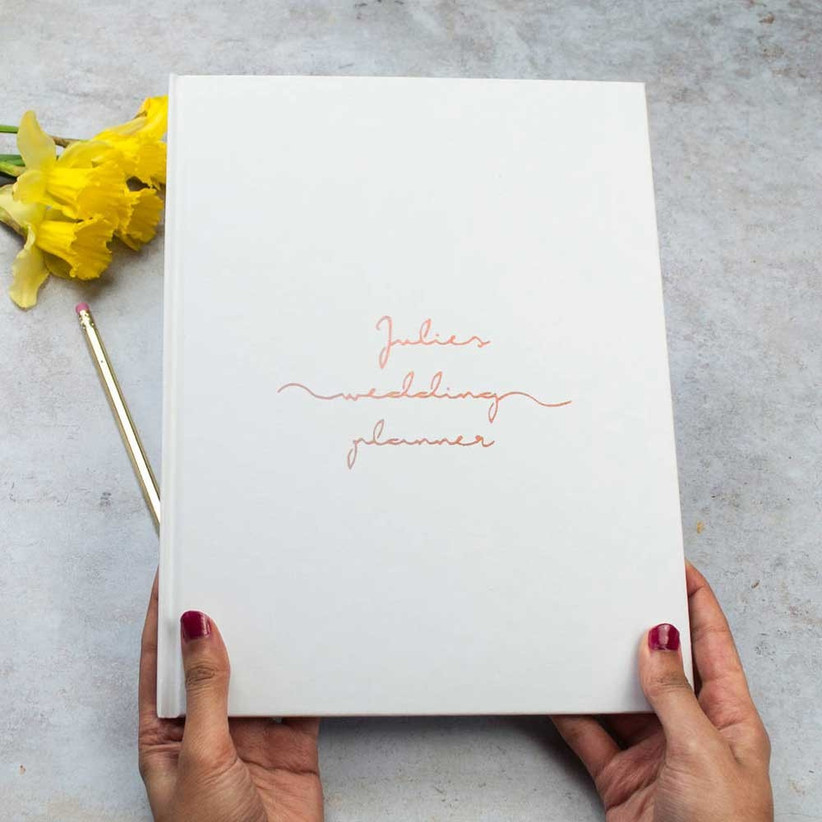 This white and rose gold wedding planner book in A4 is elegant and stylish and we love the fact that you can personalise it with up to 255 characters.
READ MORE: 50 FREE Wedding Ideas
Oh So Cherished Wedding Planner Book – £47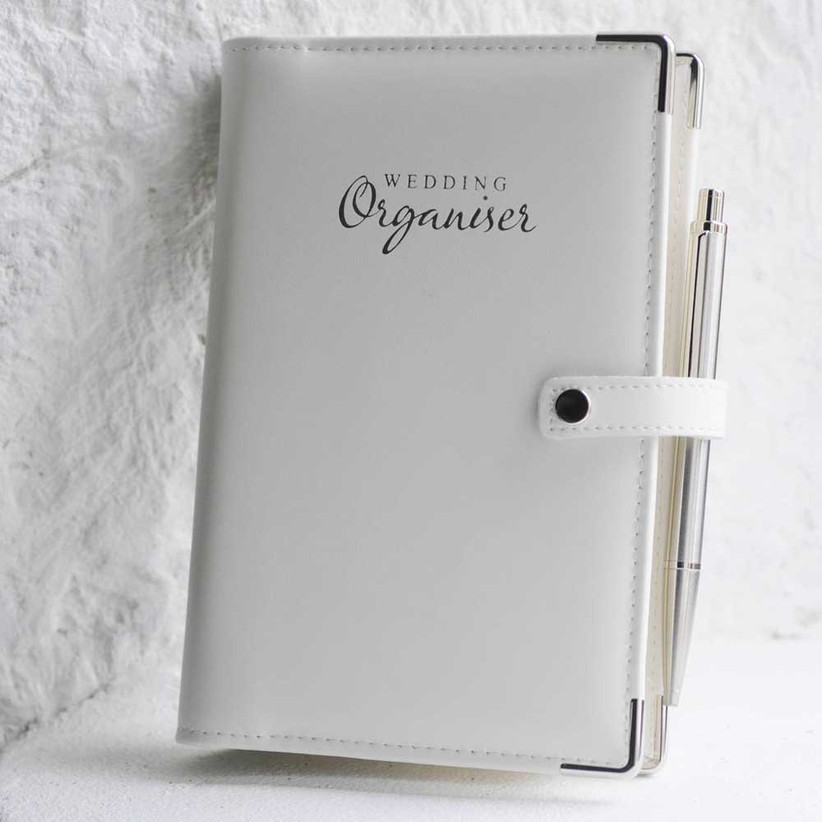 This leather wedding planner book is the ultimate organiser. It's sectioned out into handy segments such as guest list, venue ideas and menu ideas and even has a pull-out two-year wedding planner. It's incredibly efficient and has been made in a handbag-appropriate size so you can carry it around with you wherever you go.
READ MORE: How to Plan a Wedding in 13 Steps
Blush and Gold Wedding Planner Book – £27.50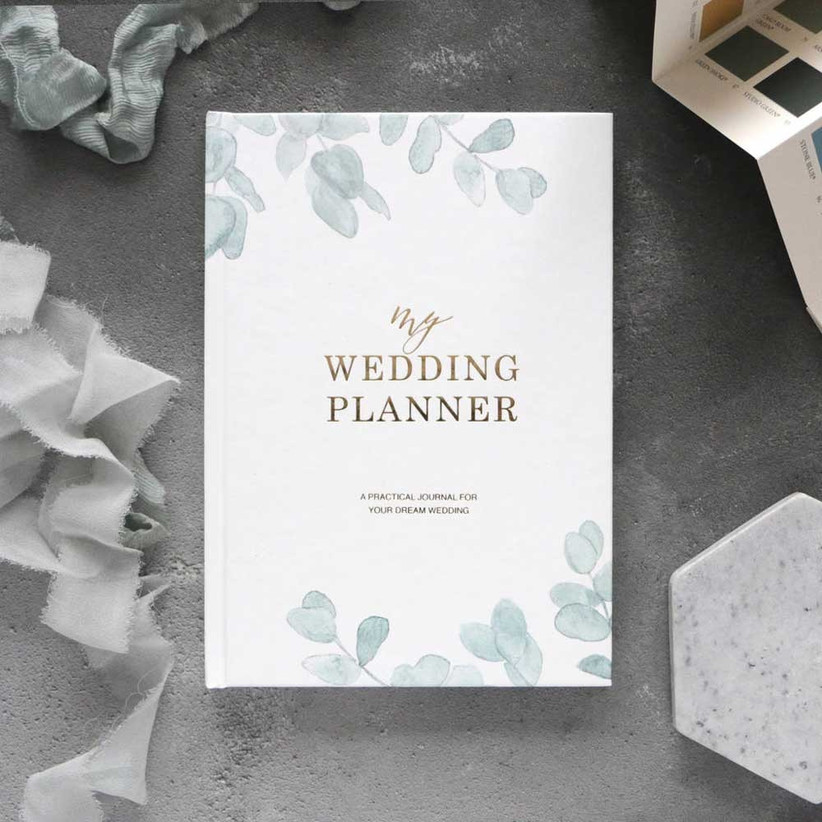 This 'My Wedding Planner' by Blush and Gold has a range of useful segments that any bride or groom will find helpful. From mood boards and checklists to stationery trackers and photographer research – this planner has pretty much everything you need to plan the wedding of your dreams.
Unique Planners Shop Wedding Planner Book – £24 (A5)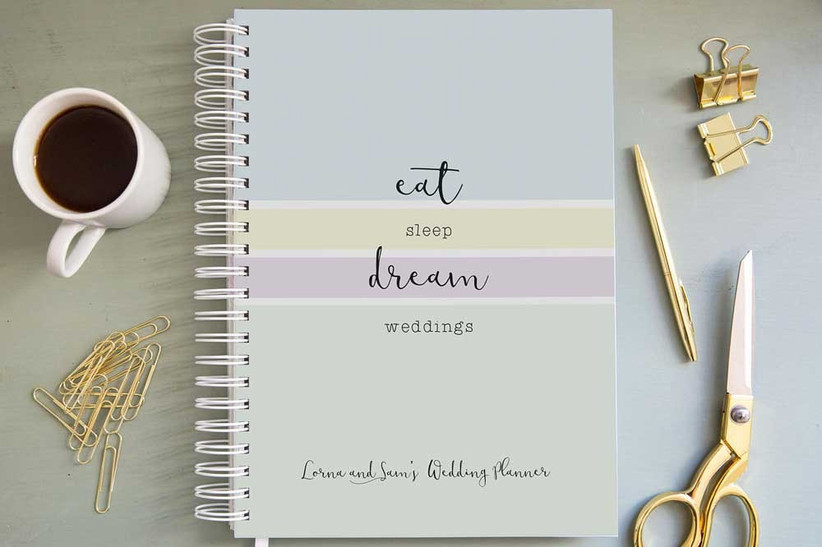 This pastel wedding planner book is bursting with useful worksheets and organised sections that will help even the most novice of couples. The colours are adorable too and we love the fact that you can order the same planner in A4 or A5, depending on the size of your handbag!
READ MORE: The Biggest Bridal Worries
Paperchase Wedding Planner Book – £16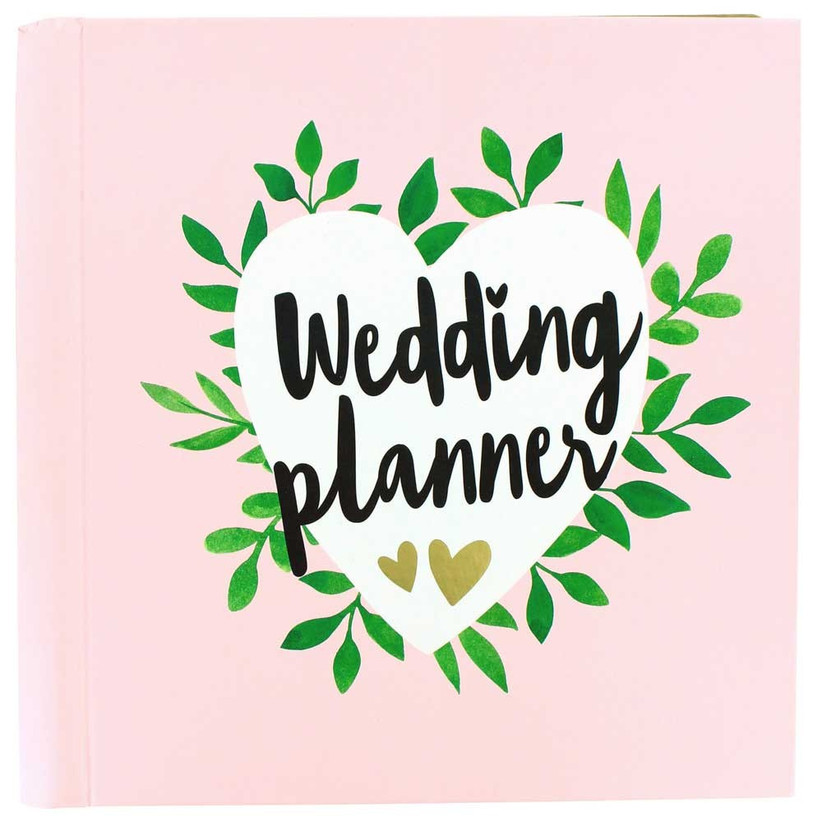 Paperchase's wedding planner book is part of their gorgeous Evergreen wedding collection which features a range of products in this green, pink and gold design. Along with a pretty design, this all-inclusive organiser contains plenty of helpful features including a contacts section for all your wedding suppliers.
READ MORE: Paperchase's Budget Wedding Collection
August & Grace Wedding Planner Book – £22.99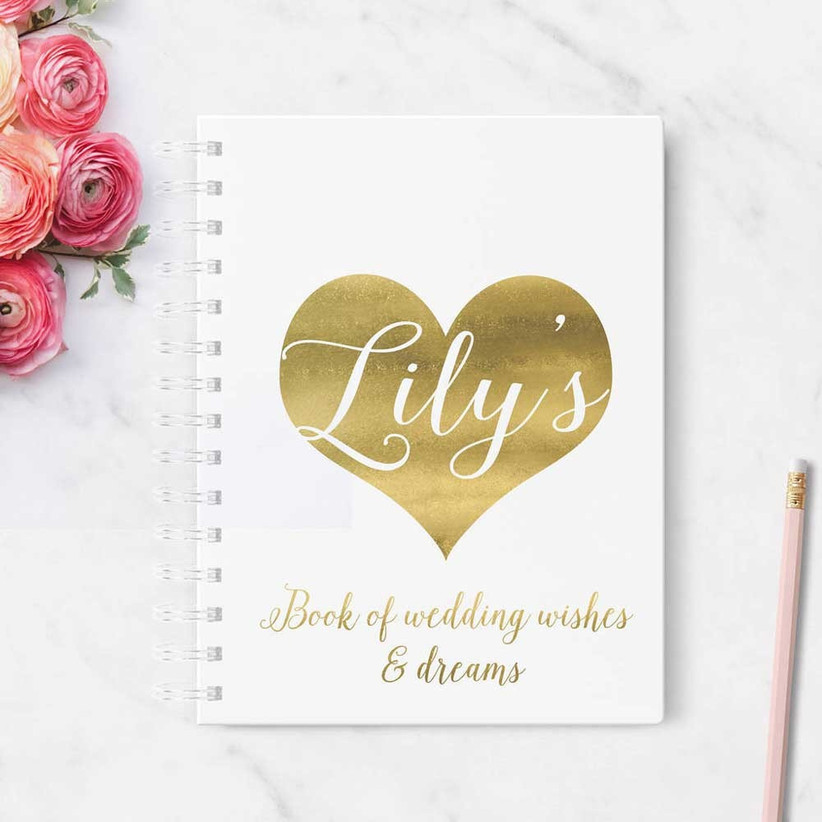 This August & Grace notebook is adorable – we love the design and the fact that you can personalise the name on the front. It's so pretty and you can choose to have the gold foiling made from real gold as opposed to digital gold for added glamour.
READ MORE: Personalised Wedding Guest Book Designs
Getting Personal Wedding Planner Book – £6.99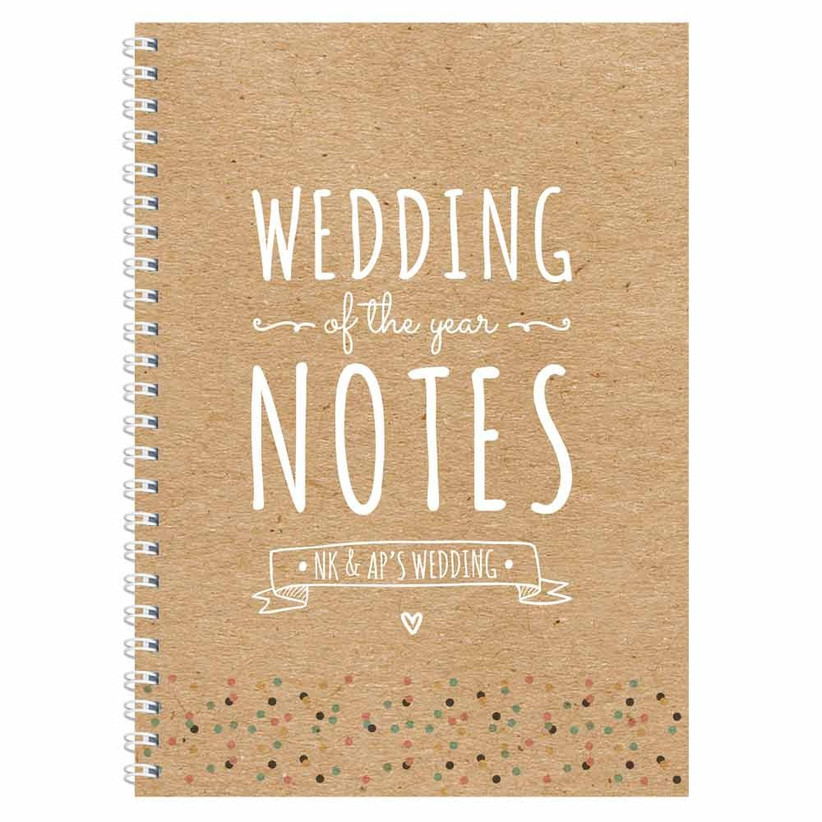 Getting Personal's 'wedding of the year' notebook comes in two sizes – A4 and A5 – and has 50 pages ready for couples to fill with their wedding planning notes and ideas. The lined notebook can be personalised too with both yours and your partner's initials up to nine characters.
READ MORE: Amazing Ways to Personalise Your Wedding
Ginger Ray Wedding Planner Book – £9.99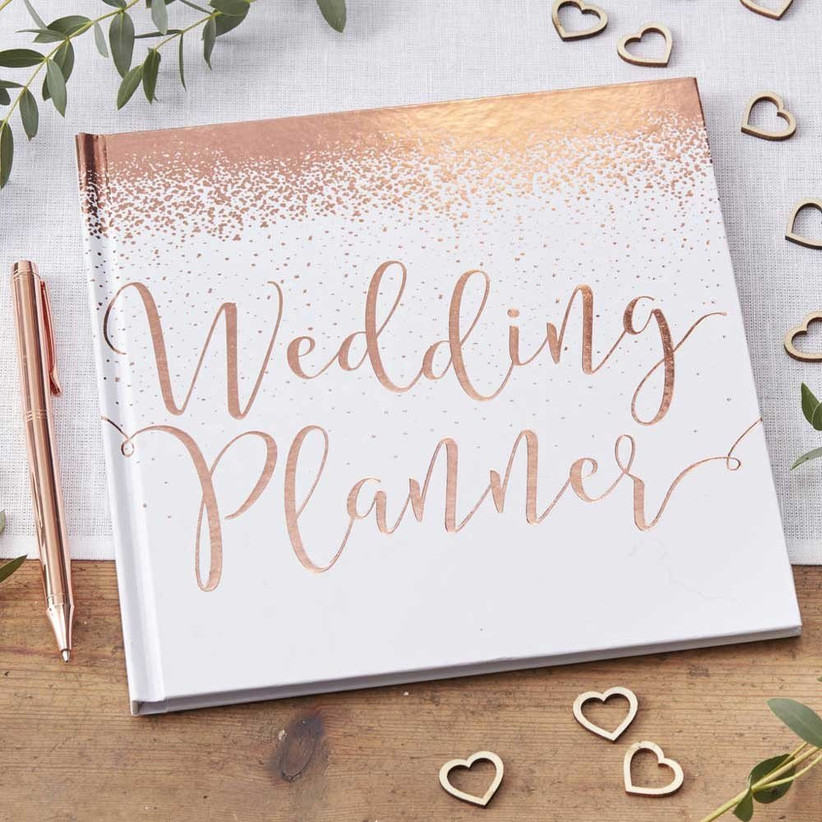 Ginger Ray's rose gold wedding planner is the perfect addition to your bride-to-be essentials collection. This metallic wedding planner book will help you stay organised in the lead up to your wedding day and they even have a matching guest book design too.
READ MORE: The Ultimate Rose Gold Wedding Guide
Designed Wedding Planner Book – £19.99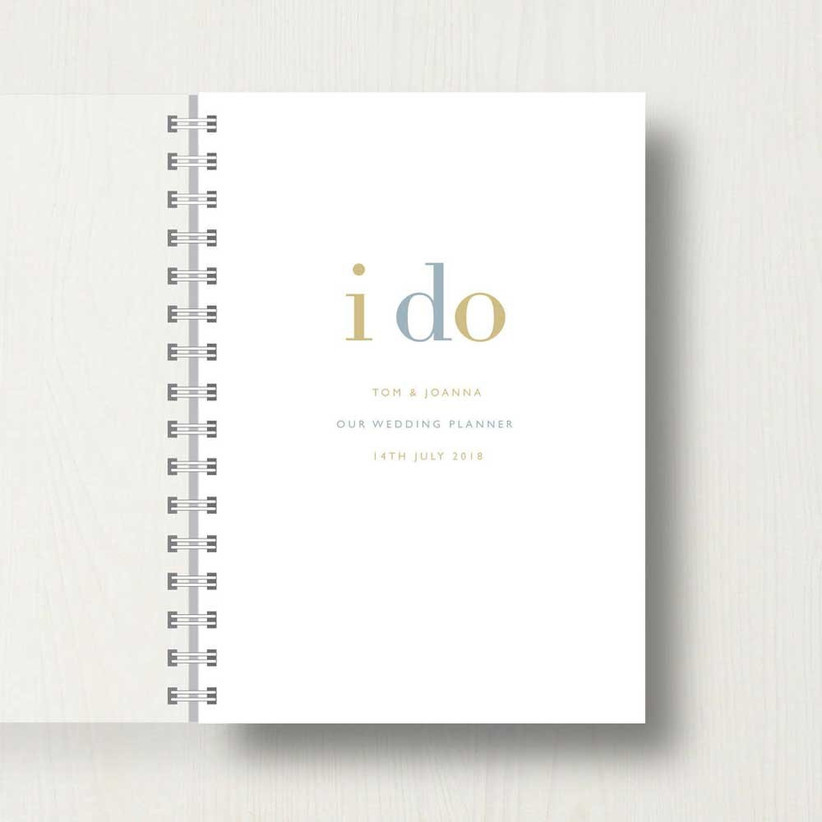 Designed have created a handmade wedding planning notebook with 48 pages and a cute front cover design. There's also a choice of six different front cover colours to pick from including silver, slate blue and mint.
READ MORE: 12 Things Every Bride Does After Getting Engaged
Oh So Pretty Paper Co Wedding Planner Book – £12.50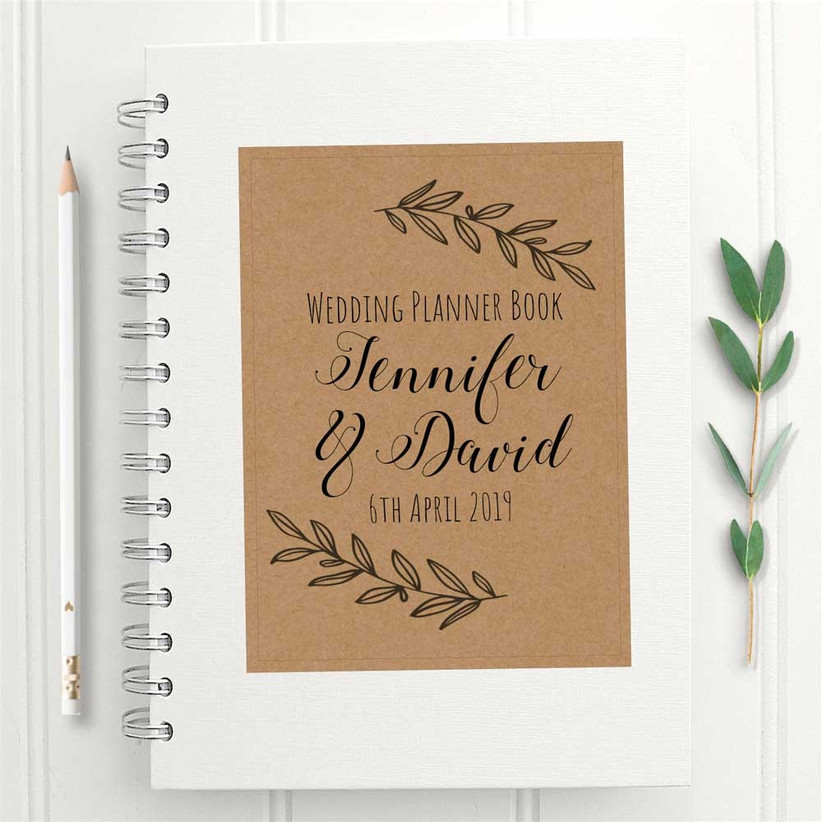 Perfect for couples who want to plan their wedding together, this pretty handmade wedding planner book can be personalised with up to five lines of text. The design is beautiful and really ties in with the ever-popular botanical wedding colour scheme.
READ MORE: Botanical Wedding Ideas
We Are Bread and Jam Wedding Planner Book – £4.50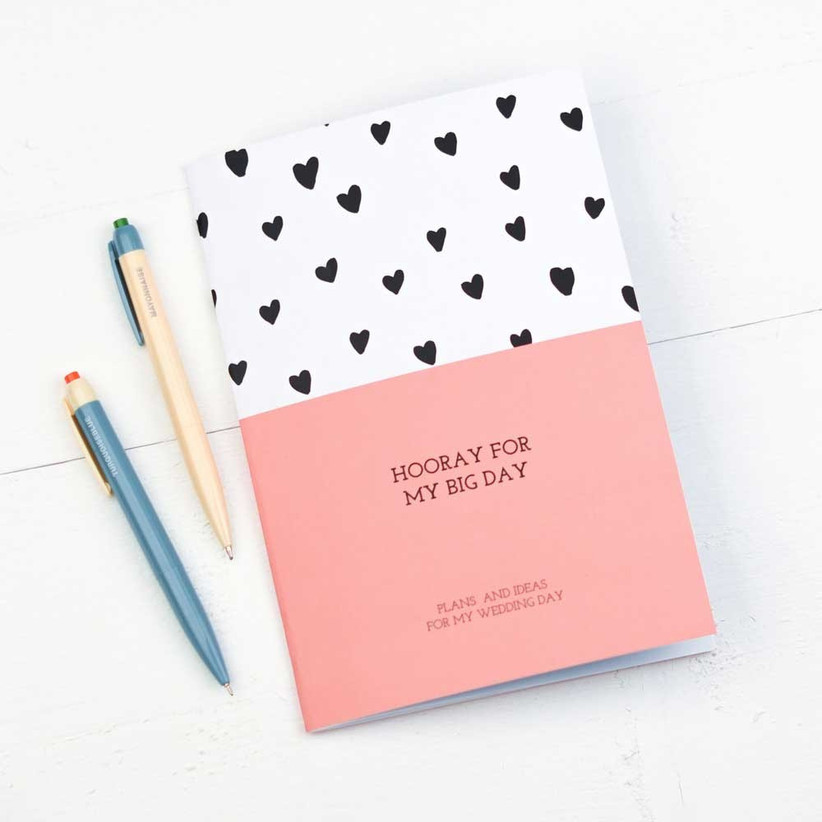 If all you need as a bride is somewhere to jot down notes and memos, this We Are Bread and Jam notebook is the perfect purchase for you. The funky design and stylish colours really look great together and for less than £5 it's a total bridal bargain.
READ MORE: 37 Budget Wedding Ideas You'll Love Us For
New Look Wedding Planner Book – £8.99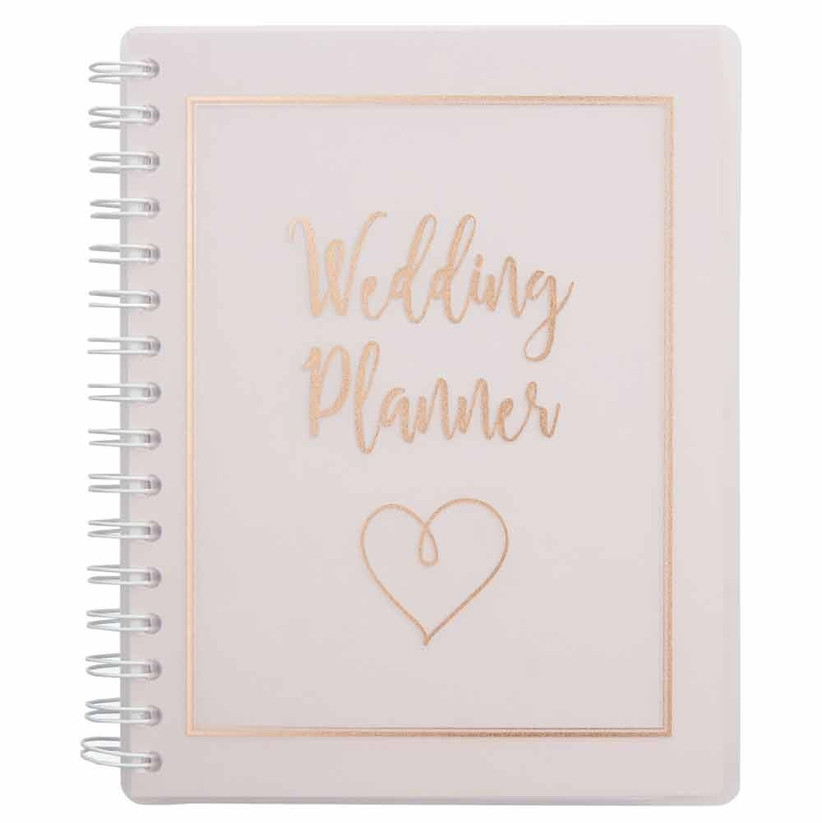 Get organised for your big day with this pretty pink New Look wedding notebook. The adorable ring-binder is filled with pretty lined pages and useful sections for all your wedding planning notes and even goes as far as a section for the honeymoon.
READ MORE: Instagram Accounts Every Bride Should Follow
Creative Blossom Wedding Planner Pin Board – £24.99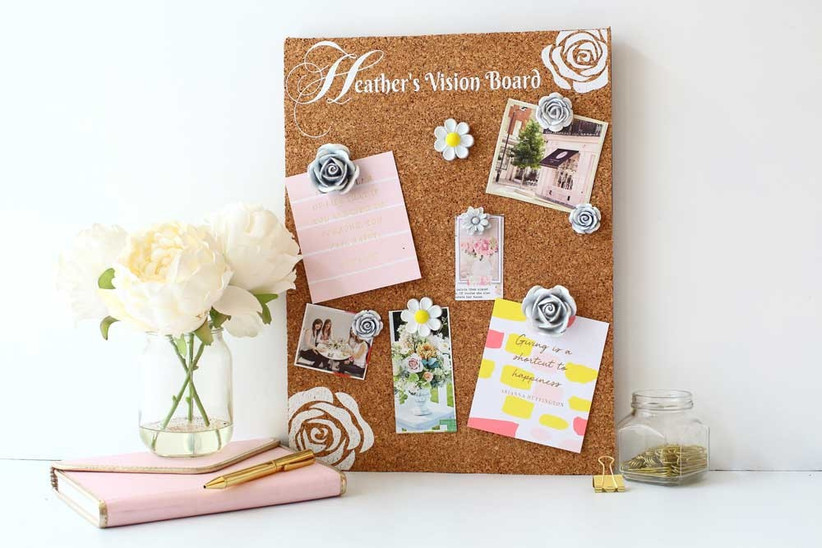 If books aren't quite your style, what about considering this wedding planning pin board? It's perfect for the super creative bride who would prefer a real-life mood board for wedding inspiration!
Brides who want to be extra organised should take a look at our wedding planning journey guide to make sure you're covering all bases.