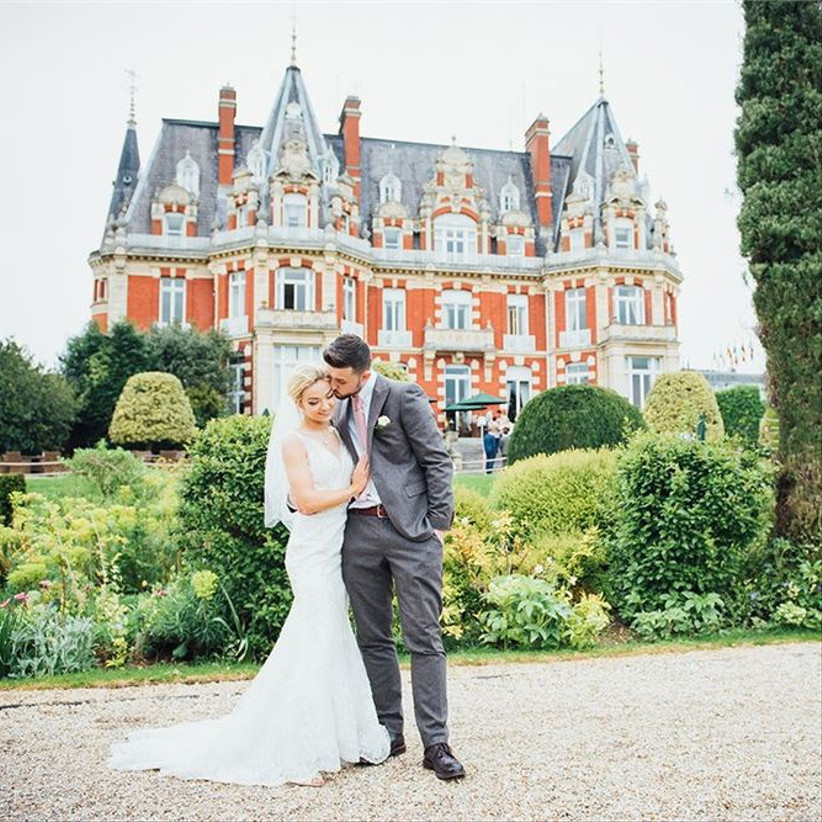 Your wedding venue hire will be the biggest expense on your wedding day, costing an average of £4,354!
If you're looking for affordable wedding venues near you, there are some simple tips and tricks will can vastly reduce this cost – and all it takes is being smart with the day and month of your wedding.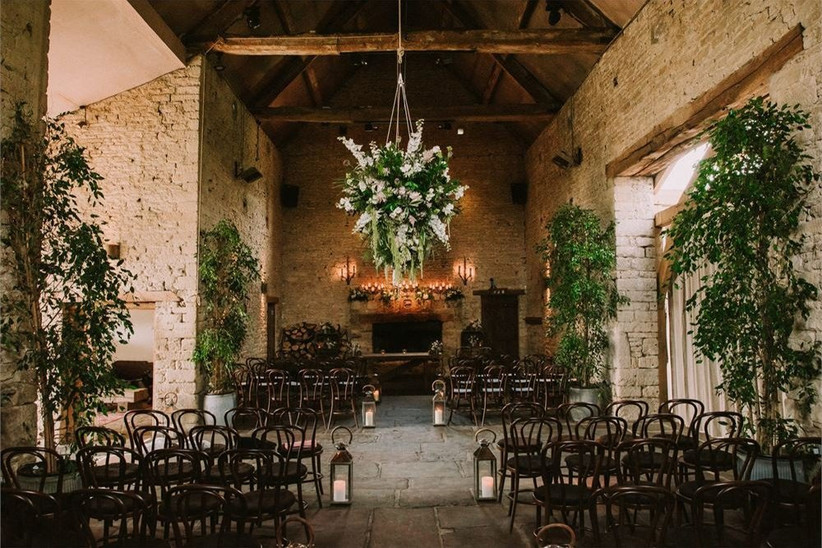 Image: Cripps Barn
If you're looking to save money on your wedding venue, this is invaluable!
READ MORE: 51 Essential Questions To Ask Your Wedding Venue
How Can I Save Money on My Wedding Venue?
There's lots of little ways to save money on your wedding venue, such as choosing a venue with no corkage, but the indisputably biggest way to save money is to be clever with your wedding date.
Everyone wants to marry on a Saturday in August which means venues are in high demand and they can push up the price of their venue hire. The way around this is to book a wedding date that is either in the low season or midweek. Here's what we mean by that:
Low Season Weddings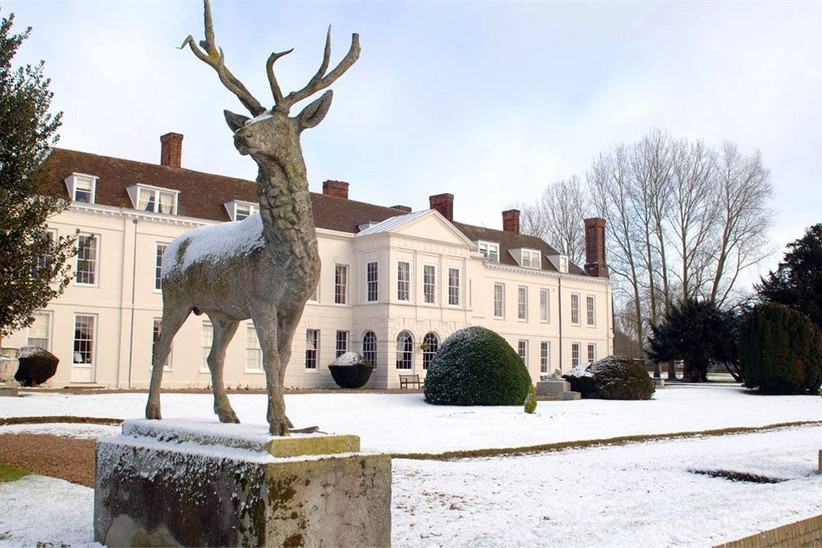 Image: Gosfield Hall
"Wedding season" runs from May to October, with the most popular months to get married being July and August. The summer months, when the weather is (supposedly) nicest will be the most expensive to book, so if you choose a wedding date from November to April, you could save yourself big bucks. Narrow it down even further and a December, January, February or March date will be the cheapest to book.
Here's an example: the beautiful Cripps Barn has a hire price of £8,000 on a Saturday in August 2020, but a Saturday in February 2020 is £3,500. That's a saving of £4,500 just by choosing a low-season date!
READ MORE: The Best Newly-Opened Wedding Venues
On top of your venue being cheaper, suppliers will often be cheaper too as they're in less demand and you can negotiate a good price. Many photographers will offer cheaper rates in the low season, as will caterers, hair and make-up artists, DJs and car hire. You could save yourself a huge amount across your wedding budget by being date savvy.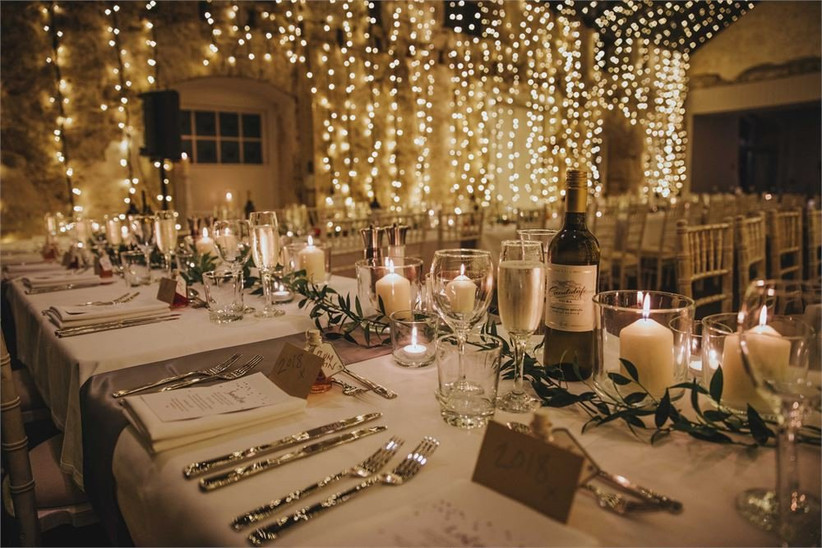 Image: Charlton Hall
Now, we know you might have your heart set on a summer barn wedding, but you'll need to be flexible if that doesn't work with your budget. That doesn't mean having any less amazing of a wedding, it just means being more creative.
You might dismiss certain venues at certain times of year, such as a barn in winter, because you assume it might be chilly, but this often isn't the case. Speak to individual venues to see what facilities they have on offer, but most are set up to offer the same level of service and experience year-round.
READ MORE: The Best Affordable Wedding Venue Deals
A barn or marquee, for example, might have heaters inside, a fire pit outside to keep the smoking area toasty (which could double as a great s'mores making area!), and be able to provide blankets and mulled wine to keep guests warm as the party continues. Who wouldn't love that! Inside they'll have their own gorgeous Christmas decorations set up which could save you on decor, a win-win.
Midweek Weddings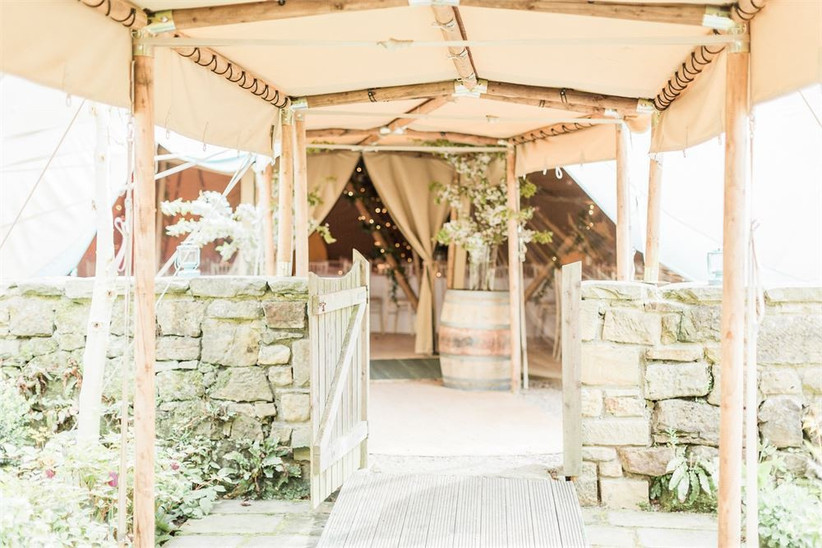 Image: Brinkburn
Like low-season weddings, getting Hitched on a Monday to Thursday is considerably cheaper than weekend weddings because there's less demand for them.
The downside to a midweek wedding is that your guests will need to take a day off work and younger guests would need to take a day off school. You could work round this by choosing a midweek date during school holidays. For example, Tuesday 18th February 2020 at Cripps Barn is just £1,000 for venue hire – compare that to £8,000 for an August Saturday!
Not only will a popular venue be cheaper if you host it on a Monday, Tuesday, Wednesday or Thursday, it's more likely to be available.
READ MORE: 37 Ways to Save Money on Your Wedding
As guests will have to take time off, a midweek date best suits a more intimate-sized wedding. If only close family and friends are coming, one of these small venues  would suit you perfectly. If you want something more informal, then a pub wedding venue could be right for you.
If having a midweek wedding isn't feasible, then often you can still get a saving on a Friday or Sunday wedding date. When you've found a few wedding venues near you that you like, get quotes from each of them and compare.
Morning Weddings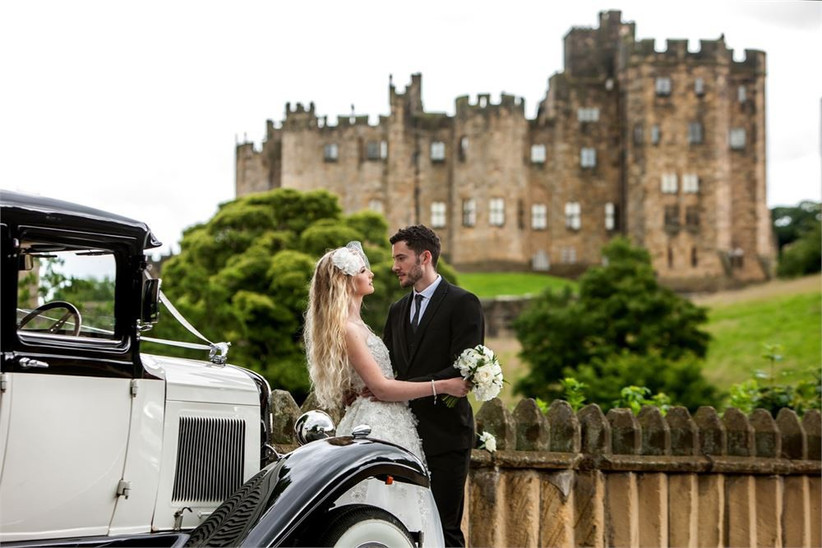 Image: Alnwick Castle
That's right, even the time of day you marry can save you money. A morning wedding followed by a brunch or lunch means that a venue can also host an afternoon/evening do and they can do you a good deal. If you aren't that interested in having a DJ and afterparty and would much rather just do a nice meal with friends and family, a morning wedding might be ideal.
Other Wedding Dates To Avoid
On top of a Saturday in wedding season, there are other dates worth avoiding. We've put together a huge list of wedding dates you should avoid from now until 2020, which includes Easter weekends and bank holidays when demand is also high. Compare your potential wedding date to this to see if there's a clash.
READ MORE: Scottish Wedding Venues You'll Love
However, this can also work in your favour! If you're not a superstitious bride, how about a Friday the 13th date? Lots of couples think it's bad luck to marry then but, if you don't believe that, a Friday the 13th date could save you thousands. See when all of them are until 2020 in our wedding dates to avoid list.
How Much Can I Save On My Wedding Venue?
Here are just a few examples of how much money you can save by choosing a midweek or low season wedding date; you can find lots more on our wedding venue special offers page.
Chateau Impney Hotel, Worcestershire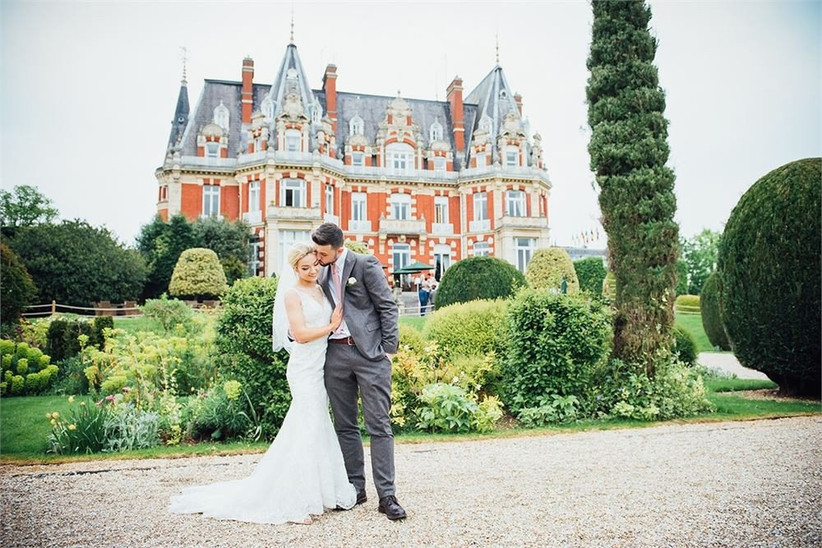 With a midweek offer of £5,995 for 60 guests, the dream venue of Chateau Impney Hotel is within reach. Their package includes everything from centrepieces and a cake stand to a night in their Bridal Suite. With this package normally £125 a person, you're saving just over £1,500.
Chewton Glenn Hotel and Spa, Hampshire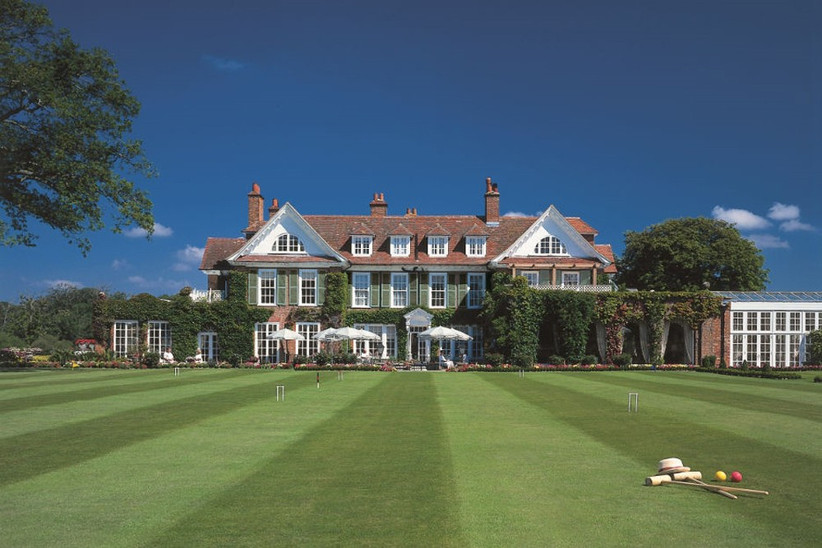 This five star hotel is one of the finest in the New Forest, but it doesn't have to be outside your budget. You can get 20% off venue hire with Chewton Glen's winter wedding package from October-March which also comes with a complimentary stay in their Treehouse Suite, or there's a 20% off offer on midweek weddings. With packages starting at £195 per person for a minimum 40 guests, you could save over £1,500.
The Parlour at Blagdon, Newcastle-upon-Tyne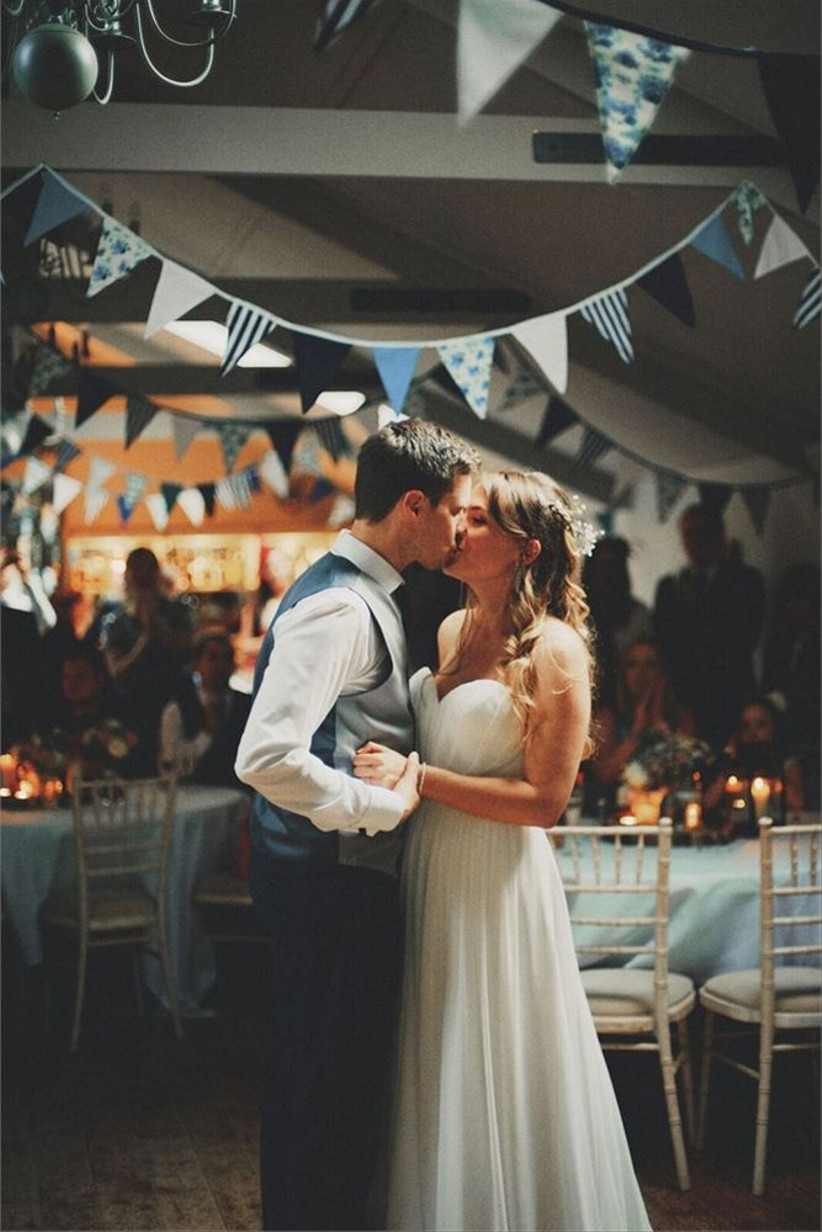 This secluded, converted smithy is perfect for a rustic wedding. The Parlour at Blagdon has a fantastic all-inclusive midweek package for 2018 for just £2,750 which includes a master of ceremonies, evening DJ and five course meal.
READ MORE: Perfect Rustic Wedding Venues
Dunglass Estate, Lothian and Borders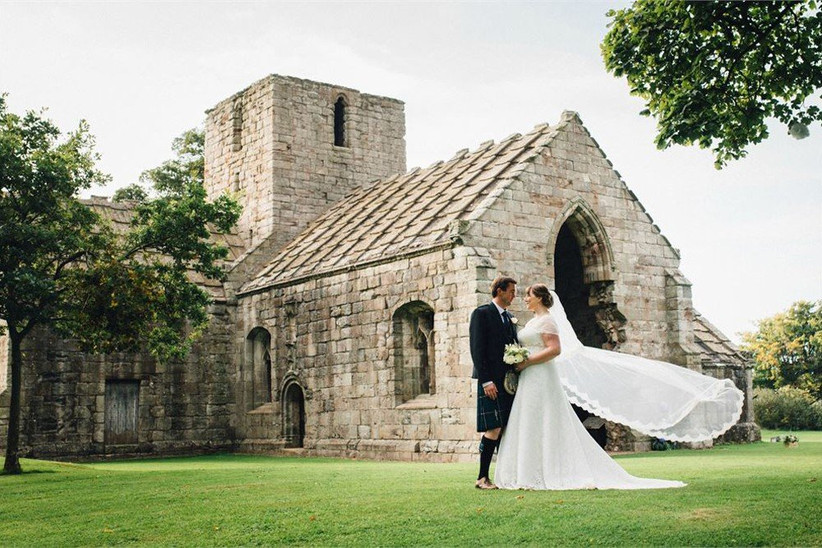 Two nights' stay on the romantic Dunglass Estate for your nearest and dearest is included in their midweek deal so you could turn it into a mini break for your guests. Their midweek offer for £9,995 gives you a chance to get your hands on this in-demand venue for much less and get those dream wedding photos in their 15th century gothic chapel.
York Pavilion Hotel, Yorkshire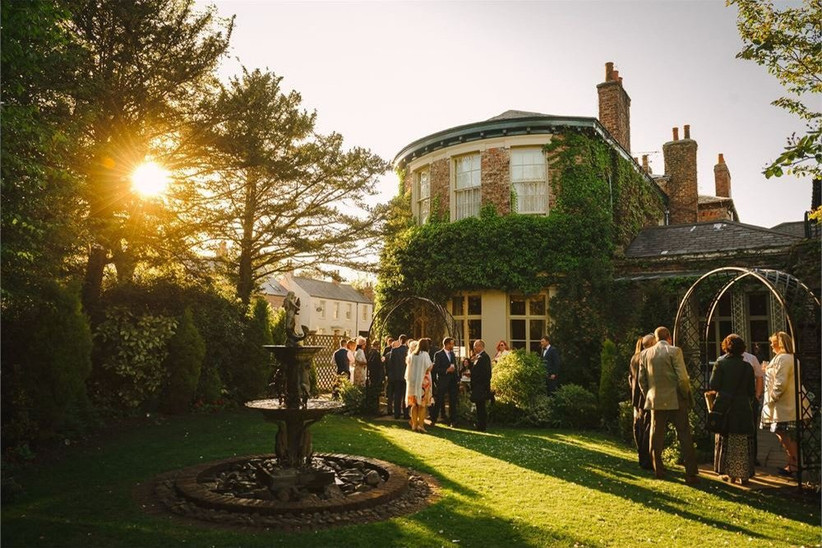 In the heart of historic York sits the charming Pavilion country house hotel. For any remaining date in November 2018, they have an offer of £3,500 for up to 55 day guests and 55 additional evening guests. You get a red carpet arrival, DJ, toastmaster and bridal suite stay included! With high season prices £75 per person, you could save over £2,000.
The Atrium at Clitheroe Castle, Lancashire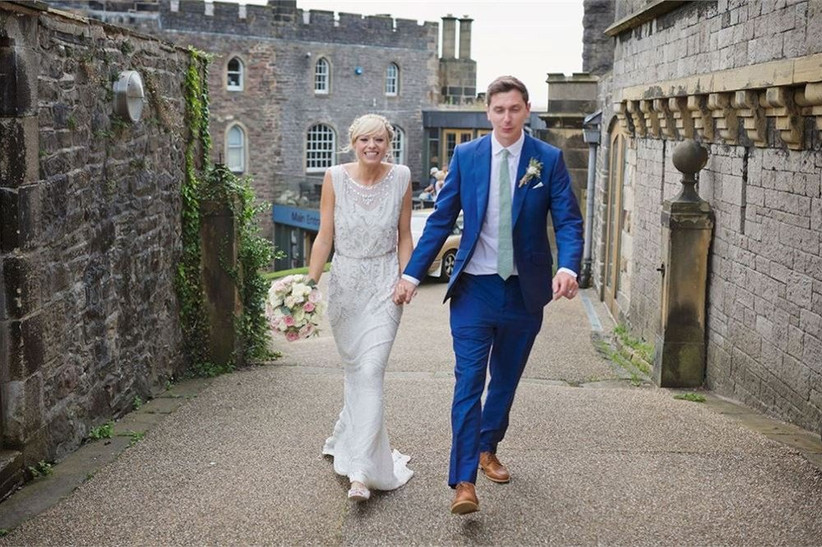 This restaurant venue with the backdrop of Clitheroe Castle has amazing low season deals. Book a Wednesday, Thursday or Friday wedding for up to 80 people from November 2018 to February 2019 for just £2,000 – and it's only £500 more on a Saturday!
Denbies Wine Estate, Surrey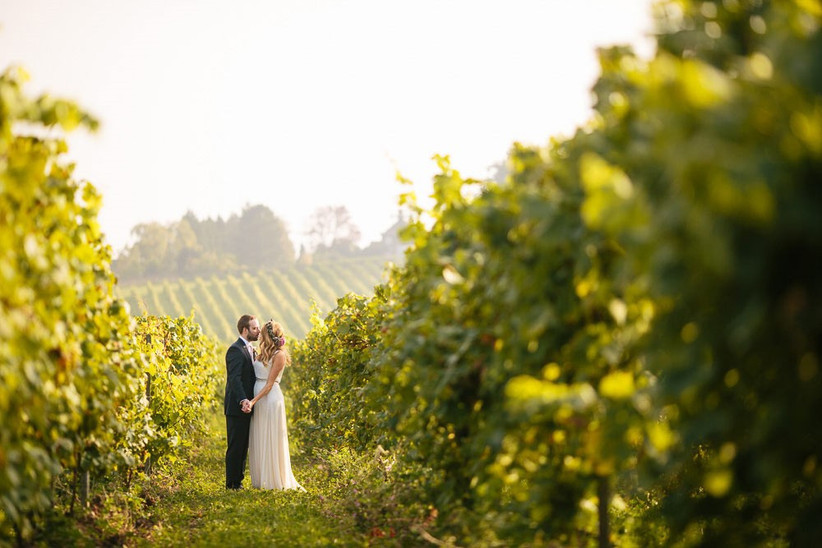 The largest vineyard in England is a unique setting for your wedding. The atrium and garden room at Denbies Wine Estate would look beautiful lit with candles and fairy lights if you took advantage of their winter wedding deal of £56 per person in November 2018 to February 2019.
After you've looked at everything you need to consider when choosing a venue, explore our round ups of our favourite wedding venues in Cornwall, the best in Norfolk and the top venue picks in Essex.