The Most Amazing Affordable Honeymoon Destinations (From £22 Per Night!)
Want to celebrate your marriage without breaking the bank? These budget friendly honeymoon destinations prove that cheap holidays don't have to look or feel budget!
We have included third party products to help you navigate and enjoy life's biggest moments. Purchases made through links on this page may earn us a commission.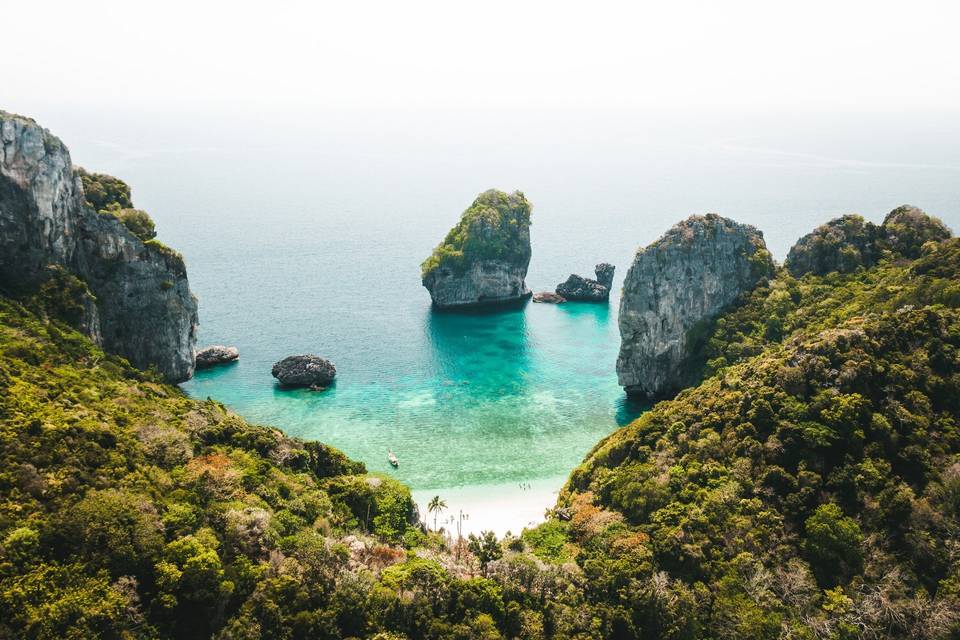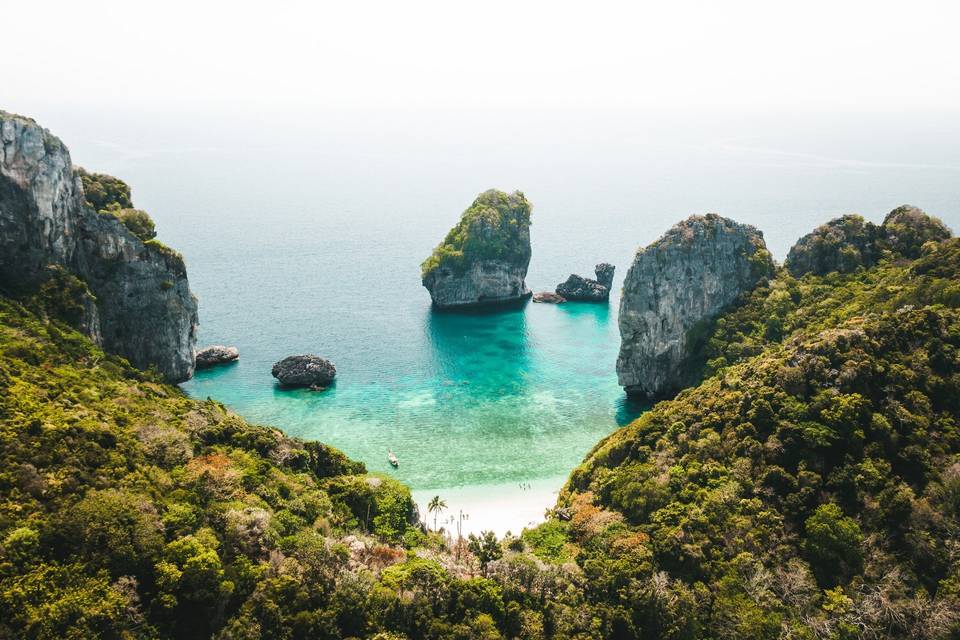 Frugal couples and those who want to save will swoon over our round up of the best budget friendly honeymoon destinations. Cheap holidays don't have to look cheap and we've got the pictures to prove it!
After years of being land-locked due to Covid-19 restrictions and a hike in the cost of living, it's no wonder people want to save on their honeymoon costs - but that shouldn't mean that this holiday of a lifetime is any less special. We've researched the cheapest honeymoon destinations across four different continents and you'll be pleased to hear, we've found some real gems. Whether you're a culture-loving couple seeking art galleries and historic landmarks, or a pair of sun-worshippers who need a relaxing, tranquil getaway after all the wedding planning stress - we've got you covered.
Affordable & Amazing Honeymoon Destinations
From mountainous bays in Montenegro and walled cathedral cities in Spain, to fortresses in Ethiopia and turquoise waters in Thailand, these budget honeymoon holidays looking a far cry away from cheap. We mean it, our list even includes a few five star hotels!
The world is full of exciting and unique destinations that offer brilliant value for money and luckily for you, we've done all of the research so you don't have to. We've even included a list of incredible, but cheap hotels for you to stay in, along with expert advice on how you can save even more money when booking that dream getaway.
WARNING: This article will make you want set off to the airport immediately!
Budget Honeymoon Destinations in the UK
Whilst the UK may not be everyone's first thought when it comes to honeymooning, there are several cheap destinations that make for the perfect post-wedding romantic getaway and some of them may be right on your doorstep. Whether you're looking for a UK honeymoon that doesn't break the bank, or planning a pre-honeymoon mini-moon in the UK while you save up for an abroad trip - these cheap and cheerful destinations will leave you spoilt for choice.
READ MORE: The Most Romantic Hotels in the UK
1. Devon, United Kingdom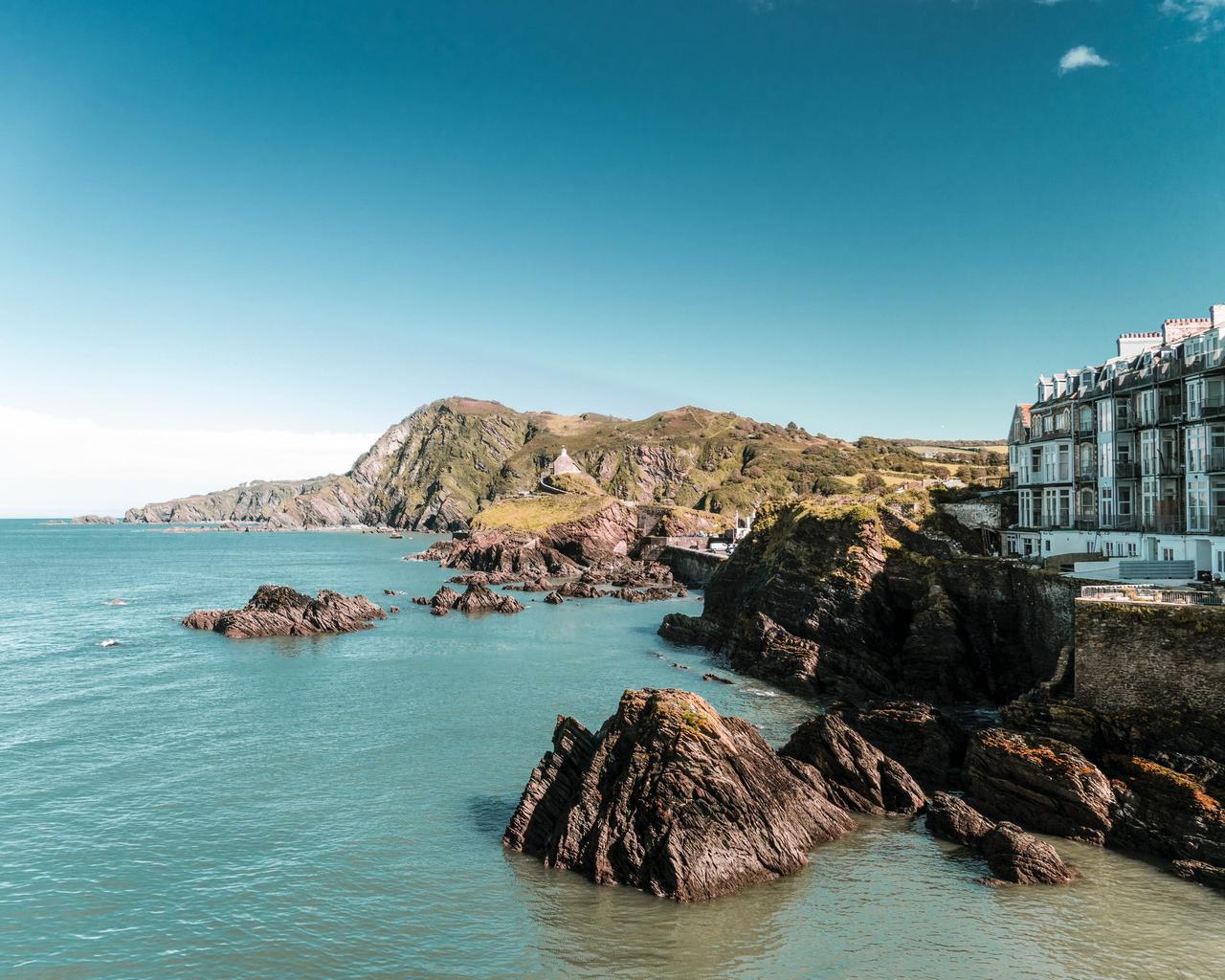 Located in the South West of England, Devon is a glorious and affordable beach honeymoon destination. Perfect for couples who love the great outdoors, Devon has the best that beaches and greenery combined, has to offer!
Whether your perfect day out is exploring the sandy cove beaches of Woolacombe and Bantham, or hiking up a Dartmoor tor, this coastal county has you covered. There's several cute villages surrounding the busier towns of Exmouth and Torquay and they're usually filled with local food markets where you can mooch around for hours tasting local cheese and wines. What an absolute dream!
Where to Stay
2. Margate, United Kingdom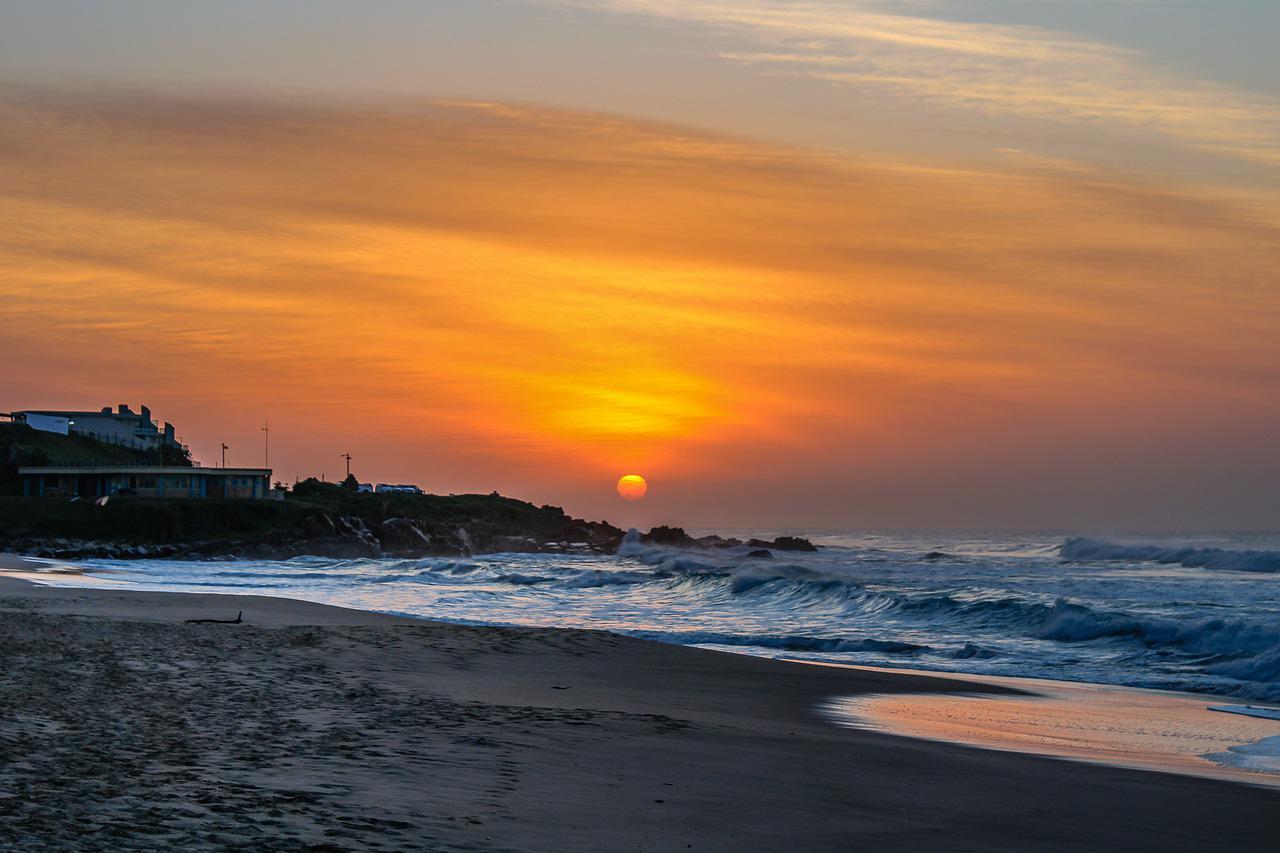 Situated on the Kent coast, Margate has heaps to offer fun-loving couples who want to be near the beach. With miles of coastline and unparalleled views of the ocean, Margate is a gem of a town that has undergone huge amounts of development in recent years.
Earmarked as the new-and-improved Brighton by many, the cobbled streets in the town are bustling with cafes, antique shops, cool bars and eateries that will impress foodie couples. Dreamland, The Turner Contemporary, The Shell Grotto and The Old Kent Market are just a few ways you could spend your time. As it's new and up-and-coming, Margate is still easy on the budget but book in advance, as it's quickly growing in popularity!
Where to Stay
3. The Cotswolds, United Kingdom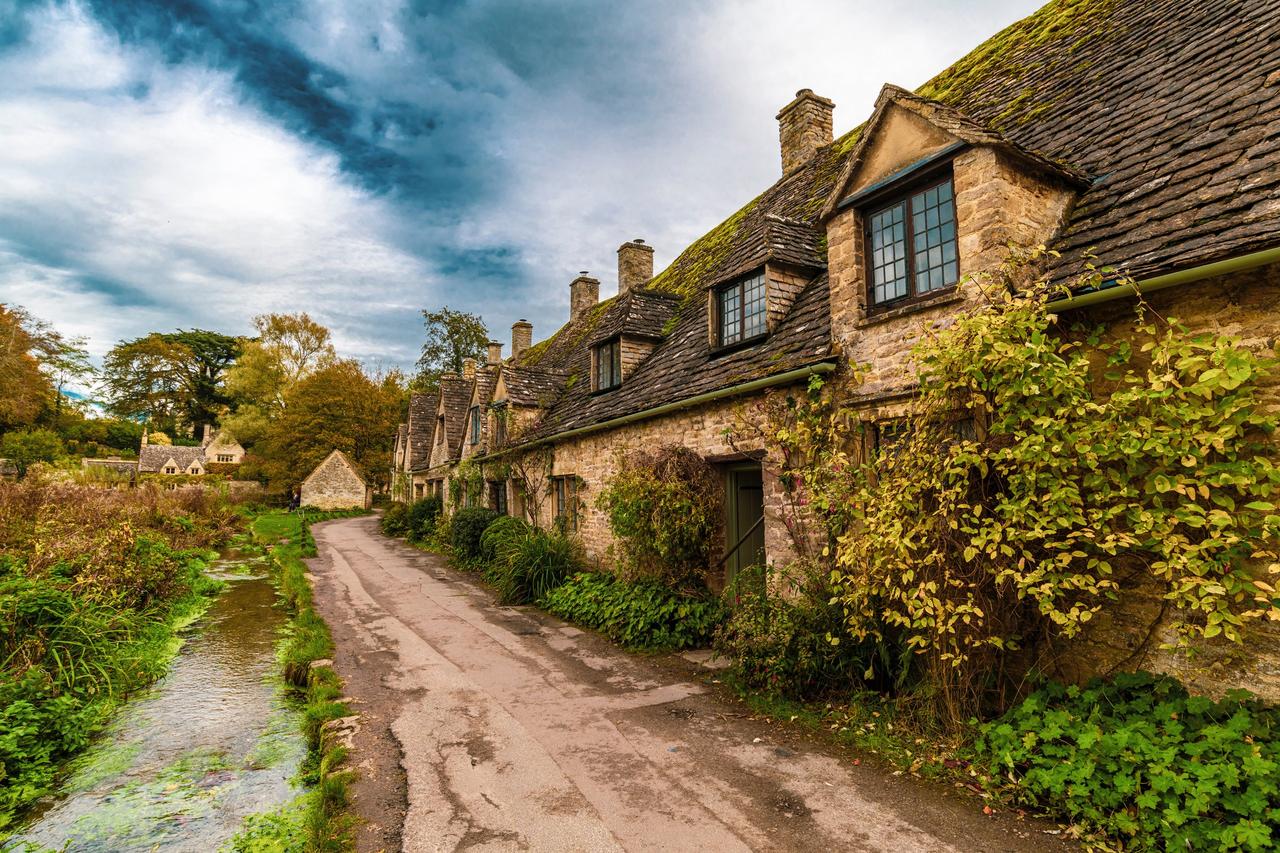 Couples who enjoy cosy nights in at the local pub and long walks at the weekend will have the perfect honeymoon in the Cotswolds! Whilst it's not well-known for being a cheap destination, there are ways to honeymoon in the Cotswolds on a budget.
The Cotswolds as an area covers almost 800 square miles - all of which are absolutely beautiful, so consider staying in the smaller, lesser known villages in the area to save money on accommodation. From wine tasting and woodland walks to boutique shopping arcades and cobbled streets - there's no prettier place to spend your first marital holiday than this!
READ MORE: Dreamy UK Cabins You Need to Know About
Where to Stay
4. York, United Kingdom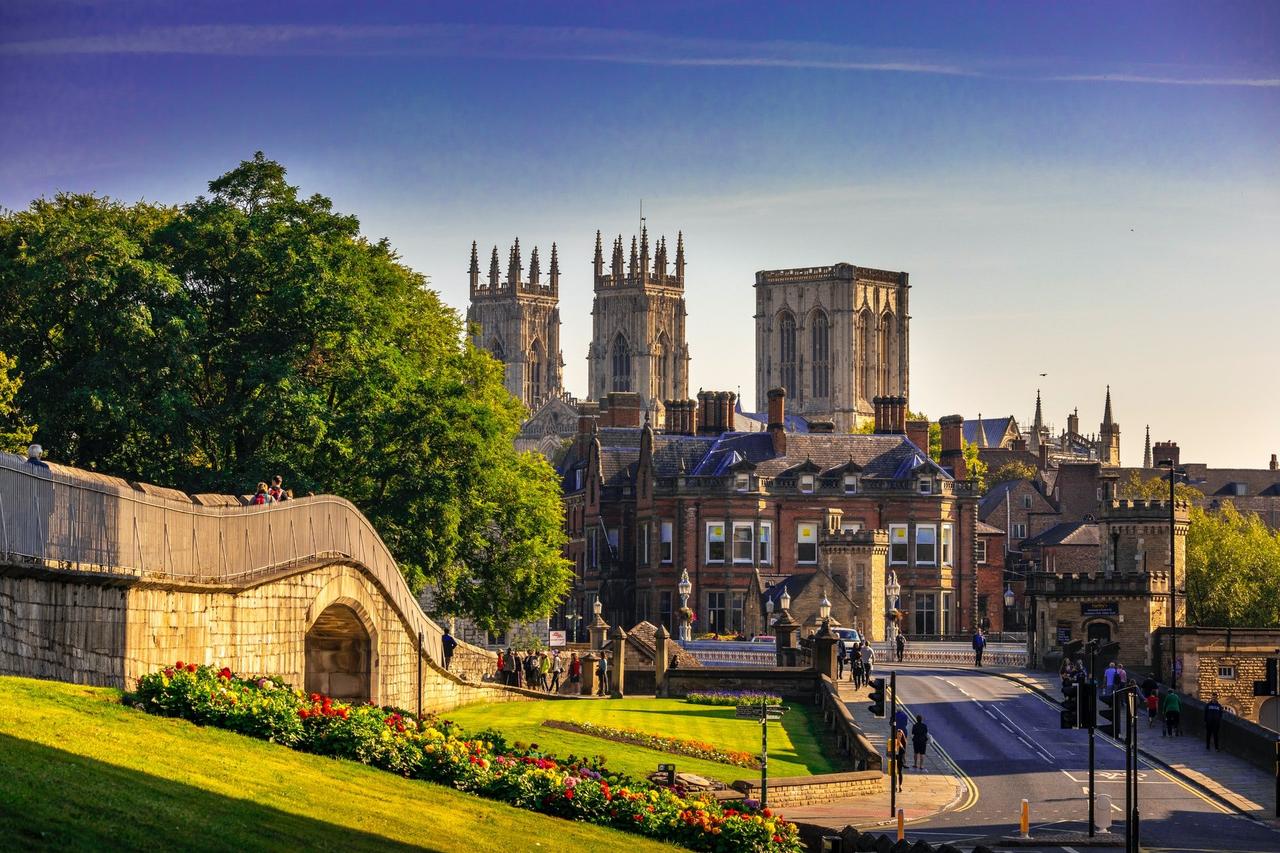 Located half-way between London and Edinburgh lies the ancient, yet contemporary city of York - an absolutely beautiful place for couples to spend their honeymoon. Here's a city which has Roman and Viking roots, is surrounded by ancient walls, but has the beating heart of a modern, contemporary and vibrant town.
Super budget friendly, eating and drinking in York won't cost you much, especially if you are used to the more expensive prices of major cities such as London and Edinburgh. There's plenty to explore in the main city, but you can still get your dose of greenery with the North York Moors National Park under an hour's drive away!
Where to Stay
5. Glasgow, United Kingdom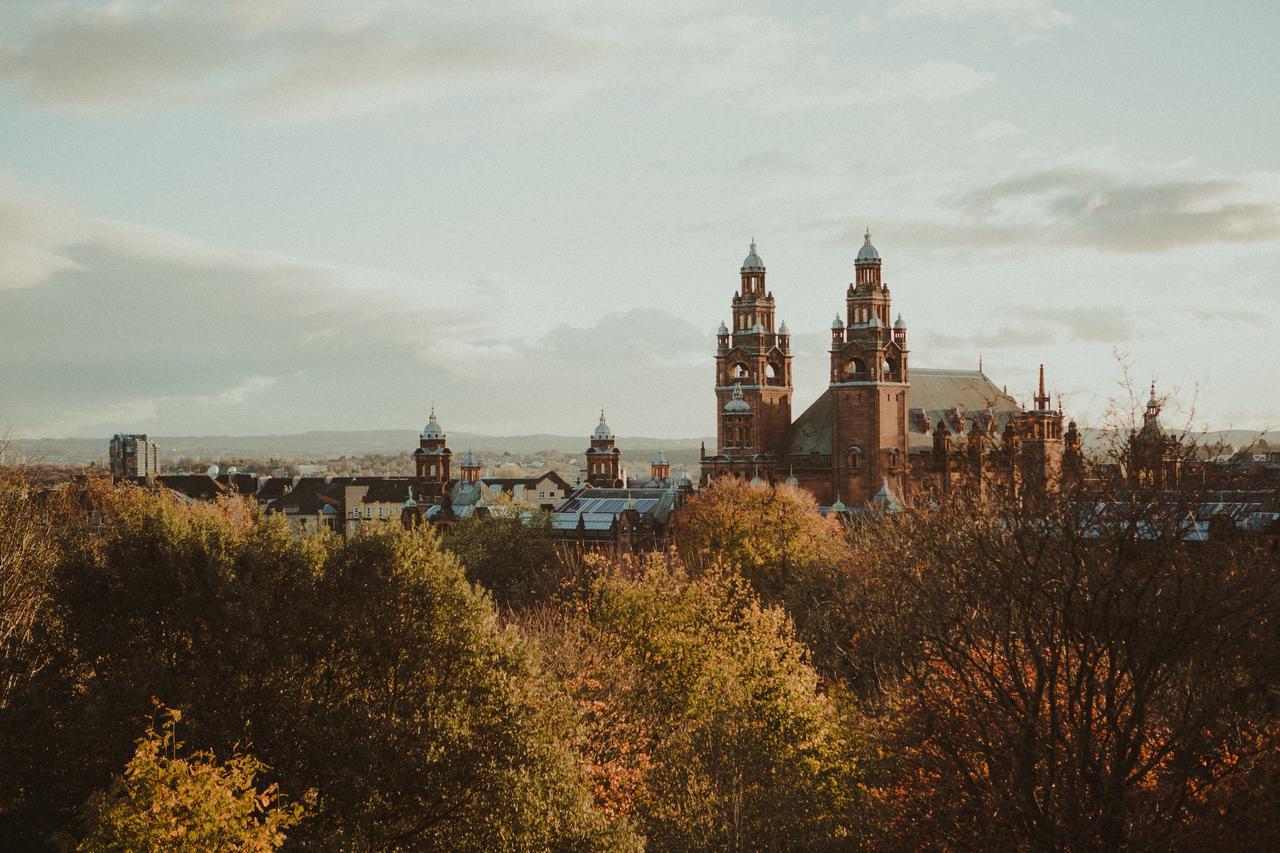 Culture lovers will soon become obsessed with the bustling city of Glasgow. Easily accessible by both plane and train, Glasgow is a cheap destination that offers so much to couples who love exploring new cities. From hilarious comedy clubs and a gorgeous botanic garden, to an incredible foodie scene and a host of museums - Glasgow could keep you busy for days, even weeks!
If you're up for a mini twin-centre trip, the train to Edinburgh takes less than an hour. Edinburgh is much more expensive than Glasgow so you have the benefit of exploring where JK Rowling found inspiration of the Harry Potter series, and walking down the famous Royal Mile, without the price tag that comes with staying there.
READ MORE: The Most Beautiful Holidays in Scotland
Where to Stay
6. Ventnor, Isle of Wight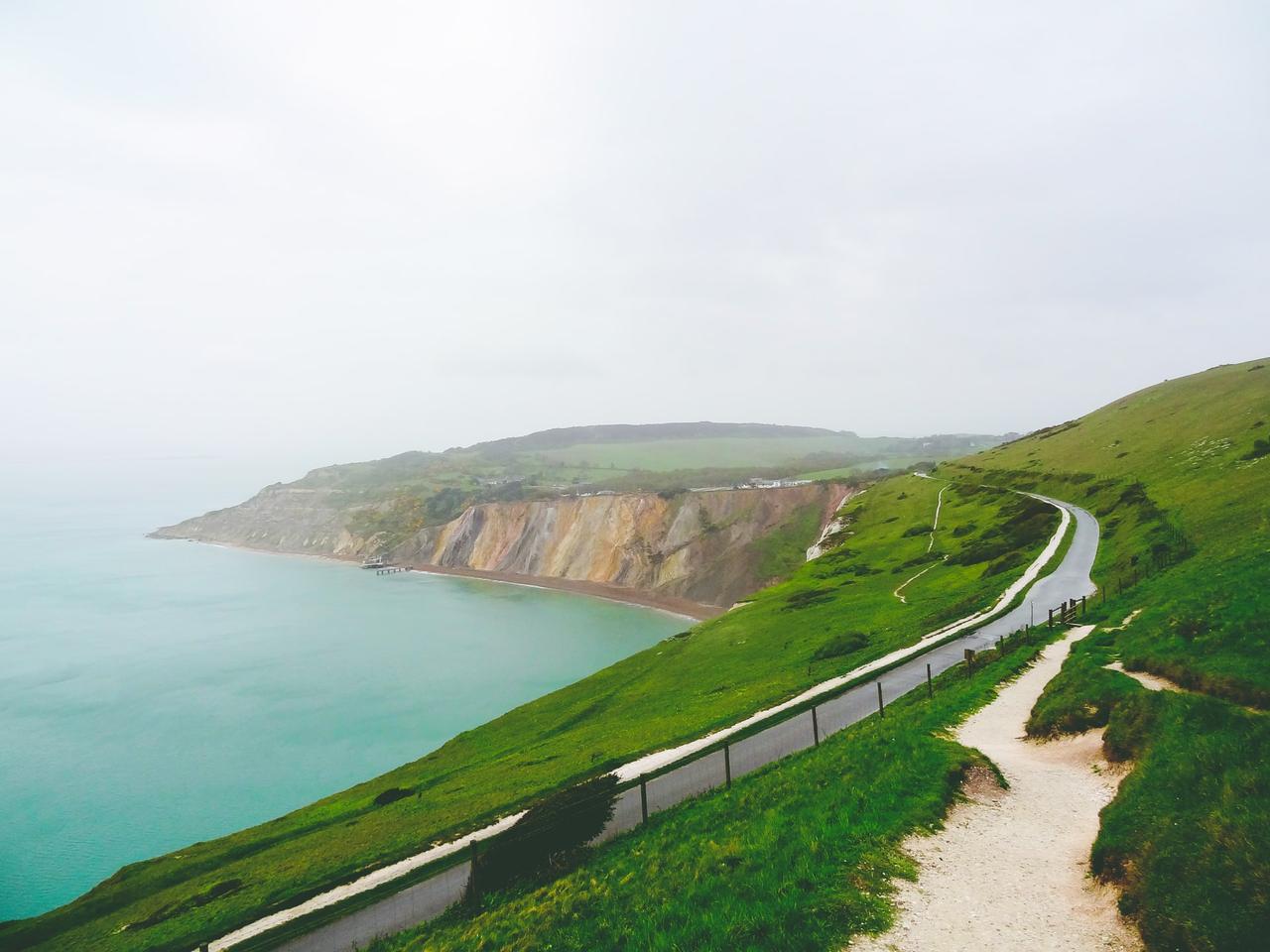 Just a 22 minute ferry ride from Portsmouth Harbour (with foot passenger tickets starting for less than £15!) lies the Isle of Wight, a beachy island steeped in history. The Isle of Wight is known for its beautiful stretches of coastline and Ventnor is one of the most incredible locations on the island.
This seaside resort, set in a sheltered bay, sits around 11 miles from Newport and offers the most breath-taking ocean views. As well as exploring the coastline, the Isle of Wight has animal sanctuaries, antique shops and the unmissable Needles attraction!
READ MORE: The Best Mini Moons in The UK
Where to Stay
Budget Honeymoon Destinations in Europe
Couples who want to fly to a honeymoon destination without paying a huge price tag should explore what Europe has to offer. From old cobbled towns and affordable beach honeymoons, to cathedral-walled cities and romantic lakes, Europe is an incredibly cheap honeymoon destination, if you know where to look! Here are our favourite picks for your budget honeymoon in Europe.
7. Kotor Bay, Montenegro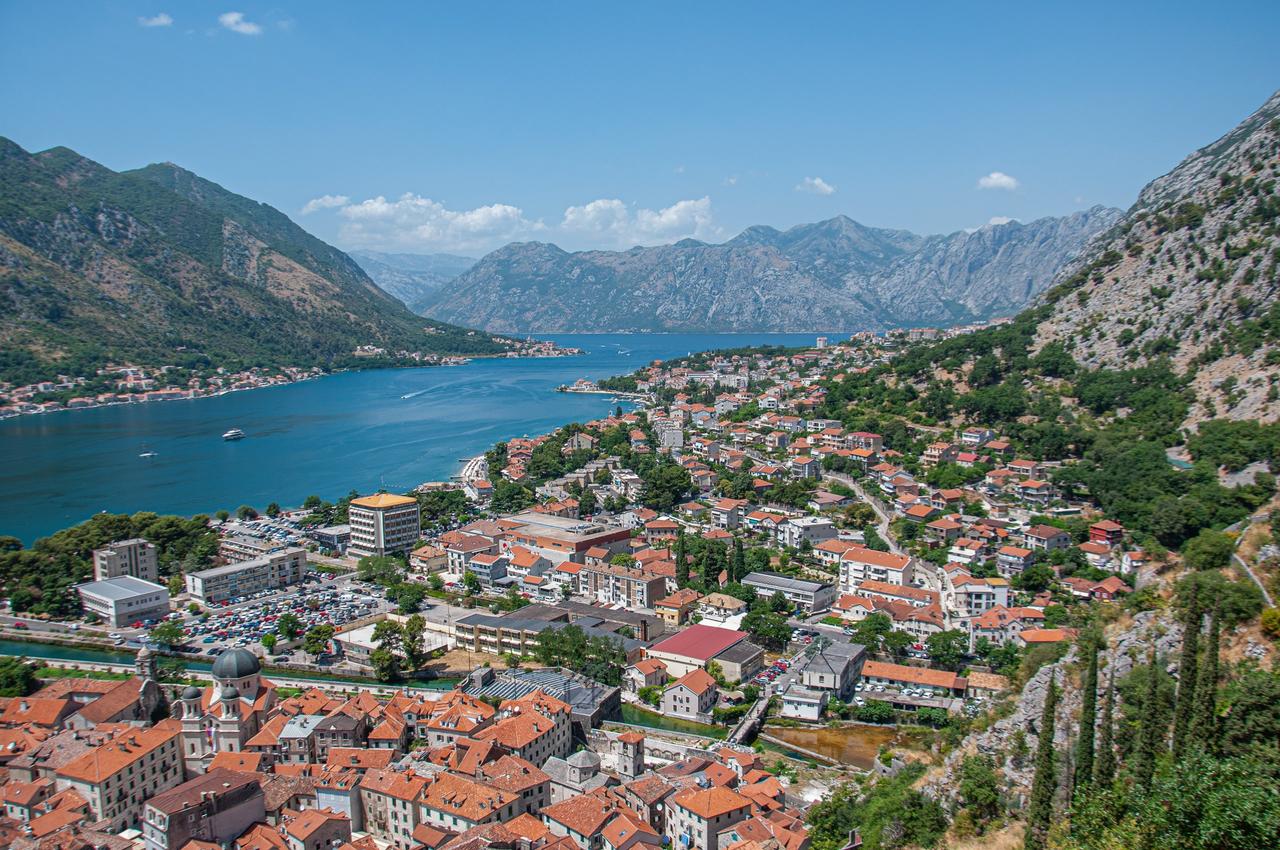 Montenegro has only been a country of its own since 2006, so don't beat yourself up if you haven't heard of it before. But trust us when we say this, we cannot recommend Montenegro, specifically Kotor, highly enough - it really is a Balkan paradise and the best part? It's super cheap once you're there!
The Bay of Kotor offers views and surroundings that cannot be beaten and there's plenty to keep you busy there with mountains to hike, ruins to visit, the Old town to explore and you can even take a private boat (usually costing less than 40 euros per person!) out to swim in the blue caves. It's an incredible place to honeymoon and won't come close to breaking the bank!
Where to Stay
8. Varna, Bulgaria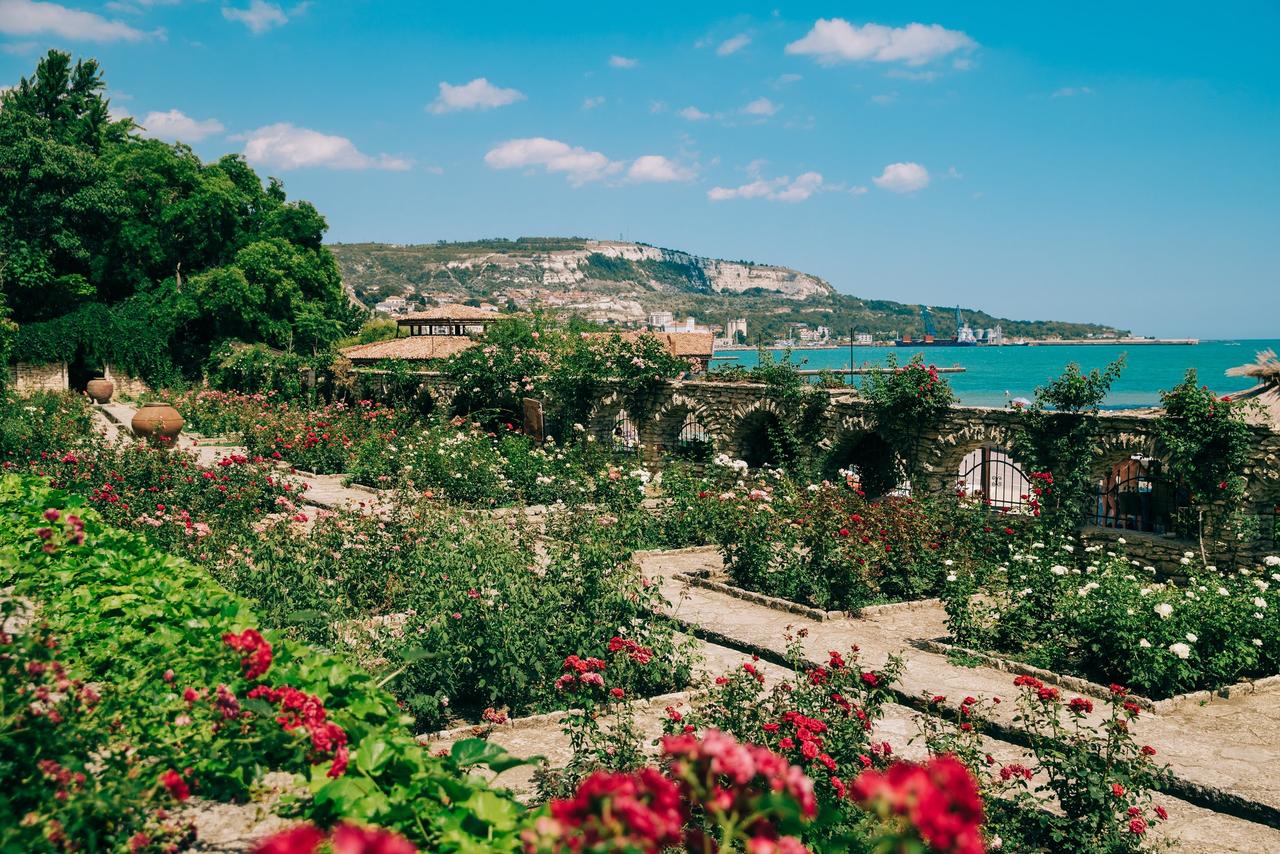 If you love boat-watching with an ice-cold drink in hand, a port city like Varna in Bulgaria could be the perfect spot for you and your partner to honeymoon. Surrounded by coastal resorts and a waterfront promenade, this gorgeous city on the Bulgarian Black Sea coast is just like most places in Bulgaria - super affordable!
The architecture in the city is outstanding and it's the perfect place to travel if you want the hustle and bustle of a busy city without being surrounded by tourists.
Where to Stay
9. Albufeira, Portugal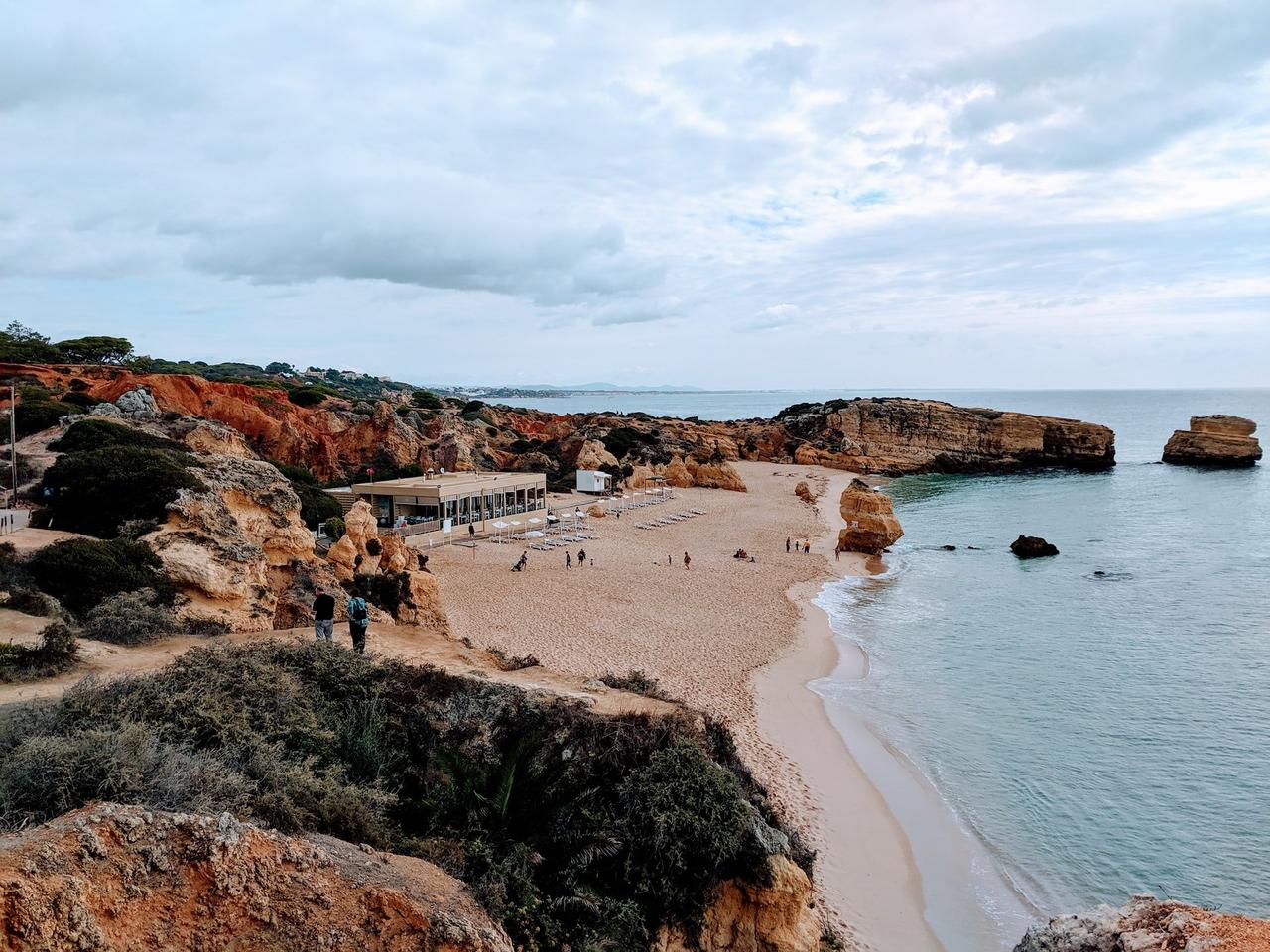 Beach lovers and sun worshippers will be able to relax and soak up the gorgeous Portuguese sun without worrying about the budget in the coastal city of Albufeira. Located in the southern Algarve region, there are miles of sandy beaches, as well as a bustling nightlife for those who want to party it up and continue the wedding celebrations.
The waterfront promenade has plenty to offer in terms of food and drink and there are a number of restaurants located on the cliff-top, offering the most unbelievable views of clear oceanscape.
Where to Stay
10. Sicily, Italy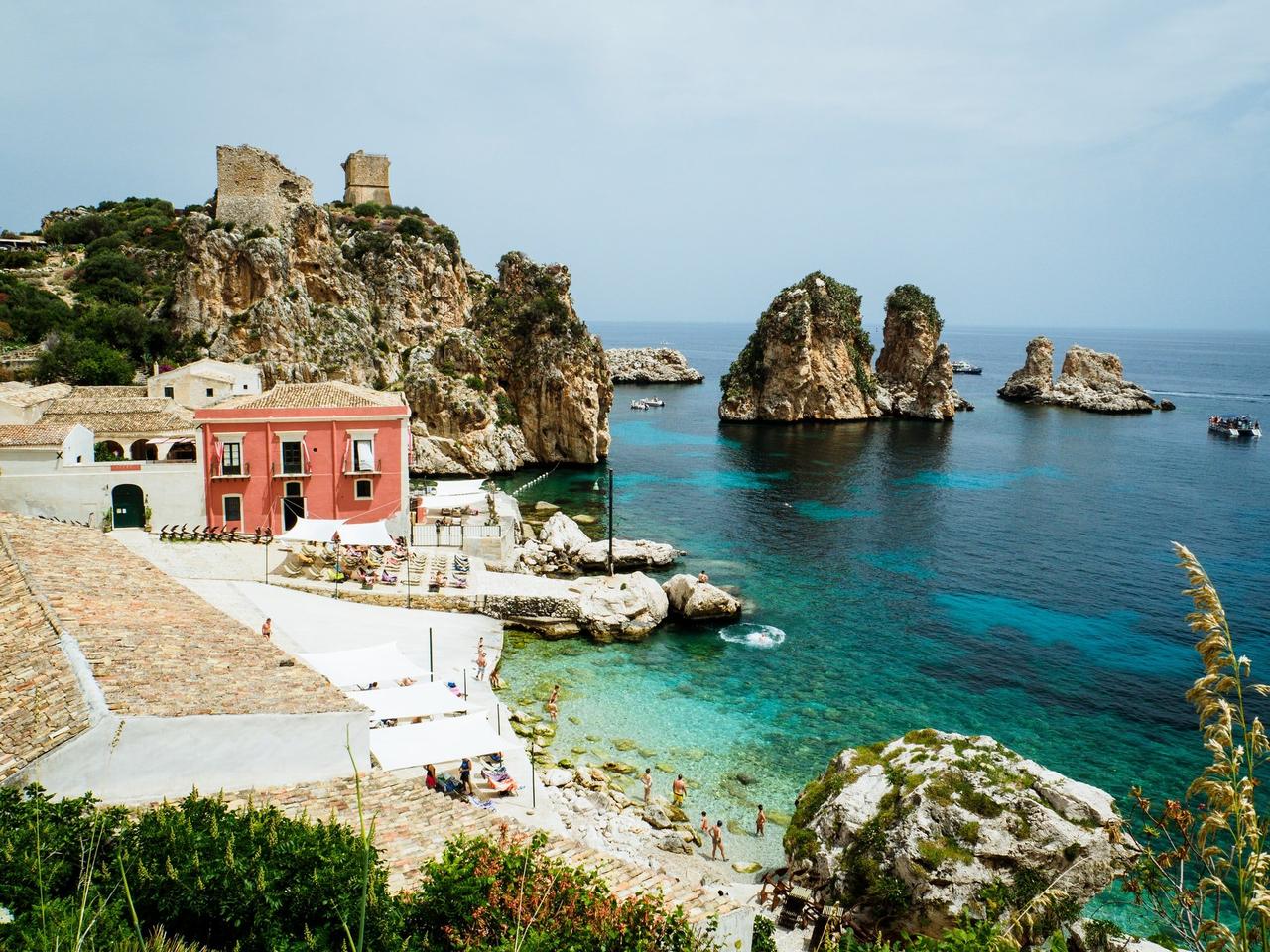 One of Italy's 20 regions, Sicily is the largest island in the Mediterranean Sea. Famous for its island beaches, breath-taking architecture, cathedrals and vineyards, Sicily is a cultured couples dream honeymoon destination. Shocked to find out that it's budget friendly? So were we!
Most couples looking for the perfect Italian honeymoon tend to opt for locations on the mainland such as The Amalfi Coast, but this Italian island has just as much to offer - if not more! Spend time exploring Palermo and Catania, Sicily's two largest cities. They're only a two hour and 40 minute drive from each other so you could easily hire a car and explore both on your honeymoon.
Where to Stay
11. Lake Balaton, Hungary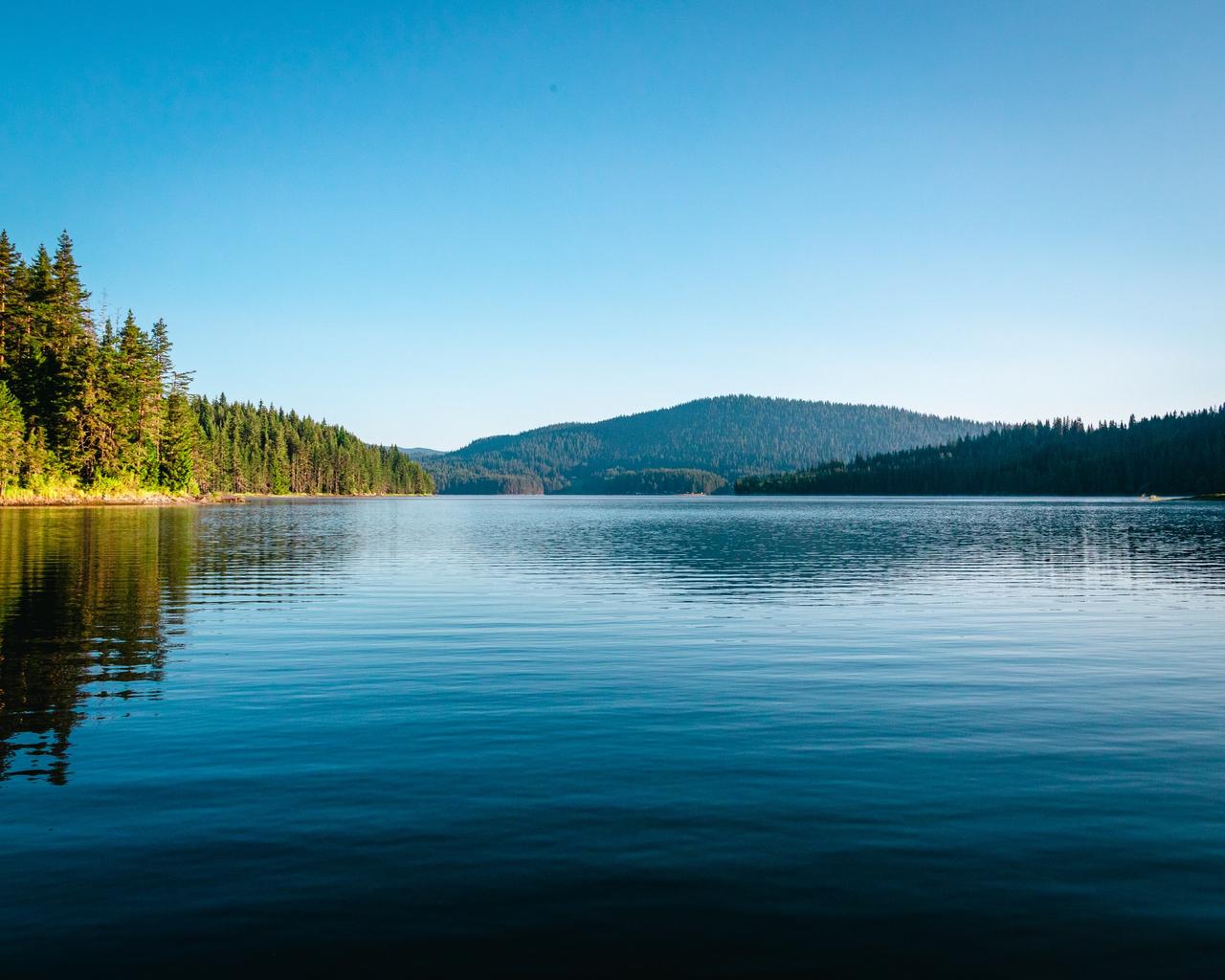 Lake Balaton is located in Western Hungary. It's a freshwater lake that acts as a sought after holiday destination with locals. It has lots to offer from beaches, volcanic hills, modern hotel resorts and small neighboring towns to explore. Hungary is a very cost-effective honeymoon destination and Brits traveling there will find their money goes a long way.
Active couples will love Lake Balaton for its extensive offerings of hikes up towards the hilly north shore and picturesque trails at Balaton Uplands National Park. It's also a famous wine-growing region so if you fancy a tipple, there'll be lots of choice!
Where to Stay
12. Split, Croatia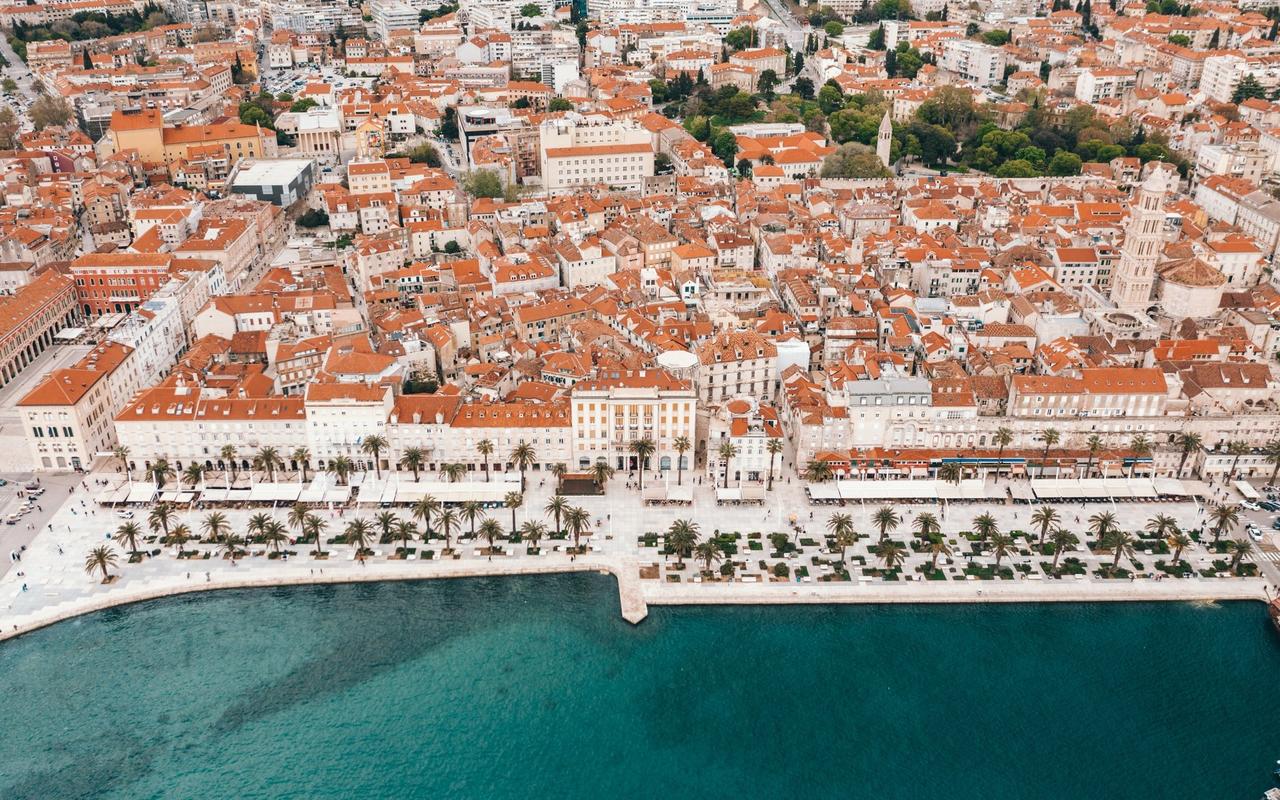 Croatia is such a beautiful country and the perfect place to honeymoon, but cities such as Dubrovnik have a hefty price tag attached with restaurant and bar prices being fairly steep. Split is a great alternative for couples looking to save some pennies but still experience the beauty that Croatia has to offer.
The harbour is a great place to grab a coffee and do some boat watching, whilst the town centre itself is bursting with both locals and tourists. If you want a city vibe with plenty of nightlife attached, Split is the perfect cheap honeymoon destination for you!
Where to Stay
13. Ávila, Spain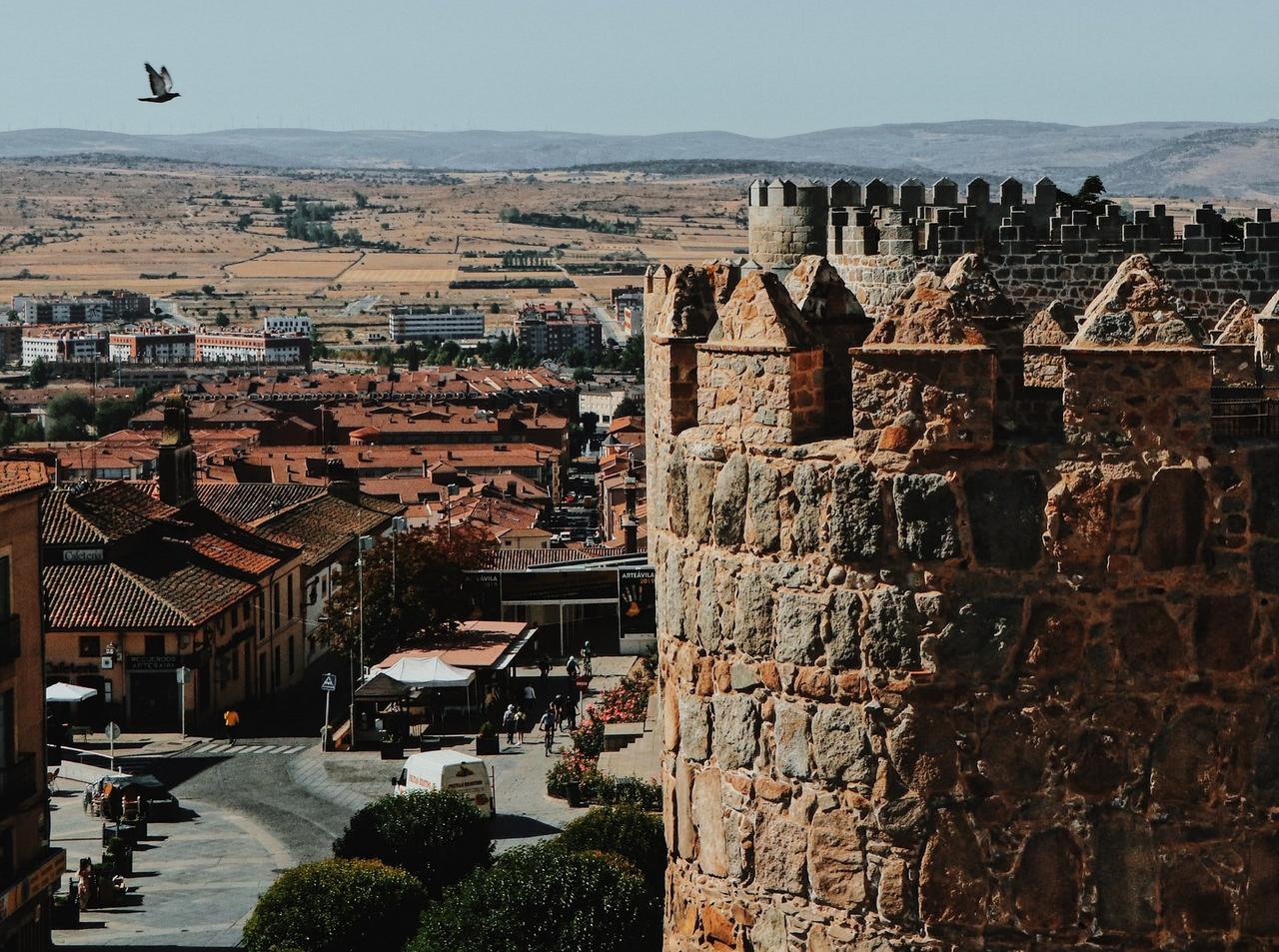 Spain in general is a great place to honeymoon if you're keeping a close eye on budget. There are a number of destinations you can choose from, but we're about to share with you one of Spain's best kept secrets. Ávila is a gorgeous province in the northwest of Madrid, and its capital, which goes by the same name, is encased by a beautifully preserved medieval wall.
The famous city walls are beautiful to look at from the outside, but even more charming on the inside. Within the 80-plus crenelated towers and nine gates, lie cobbled streets lined with bars and restaurants where you can taste local tapas dishes and watch the world go by. Just two hours by train, or 90 minutes by car from Madrid, it's super easy to get to and well worth stepping out of the country's capital.
READ MORE: The Honeymoon Mistakes All Couples Make
Where to Stay
14. Burgundy, France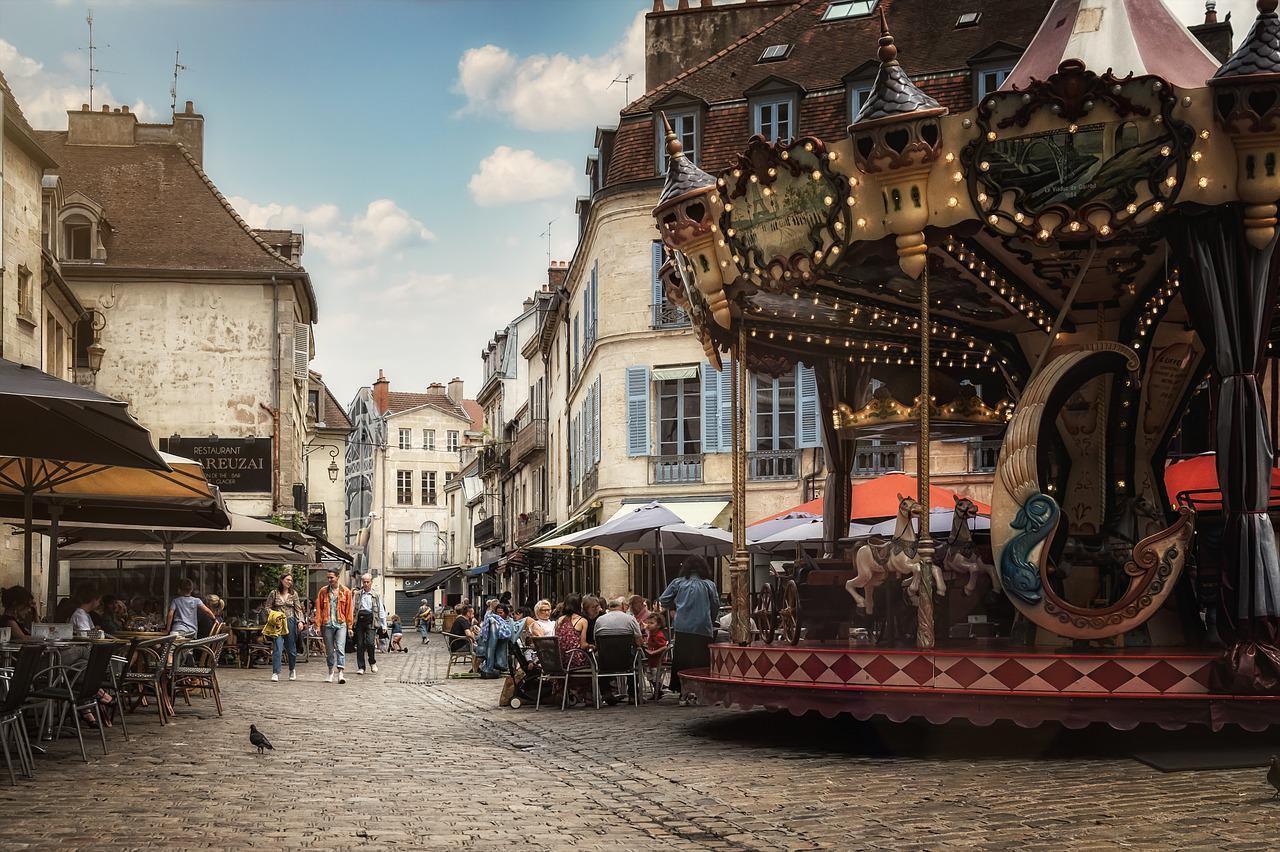 Celebrate your first holiday as a married couple with croissants, chateaus and canals in the historic region of Burgundy, located in east-central France. Flights from the UK to France tend to be affordable year-round or you can drive. Burgundy is around five hours drive from Eurotunnel Le Shuttle at Calais which is only 35 minutes from United Kingdom's mainland.
Escape to the Chateaux (literally) and explore the capital, Dijon - like the mustard, or the charming town of Leynes, and sip on local wines whilst admiring the famed Romanesque architecture.
Where to Stay
Budget Honeymoon Destinations in South America
Whilst honeymooning across the Atlantic doesn't sound like the most budget-friendly of destinations, South America is much cheaper to travel to than its northern counterpart and we've found five of the most incredible destinations where cost of living once you're there is super affordable. Think ahead with booking flights and remember to plan ahead with long-haul flights, the further in advance you book, the better deal you can get.
15. Machu Picchu, Peru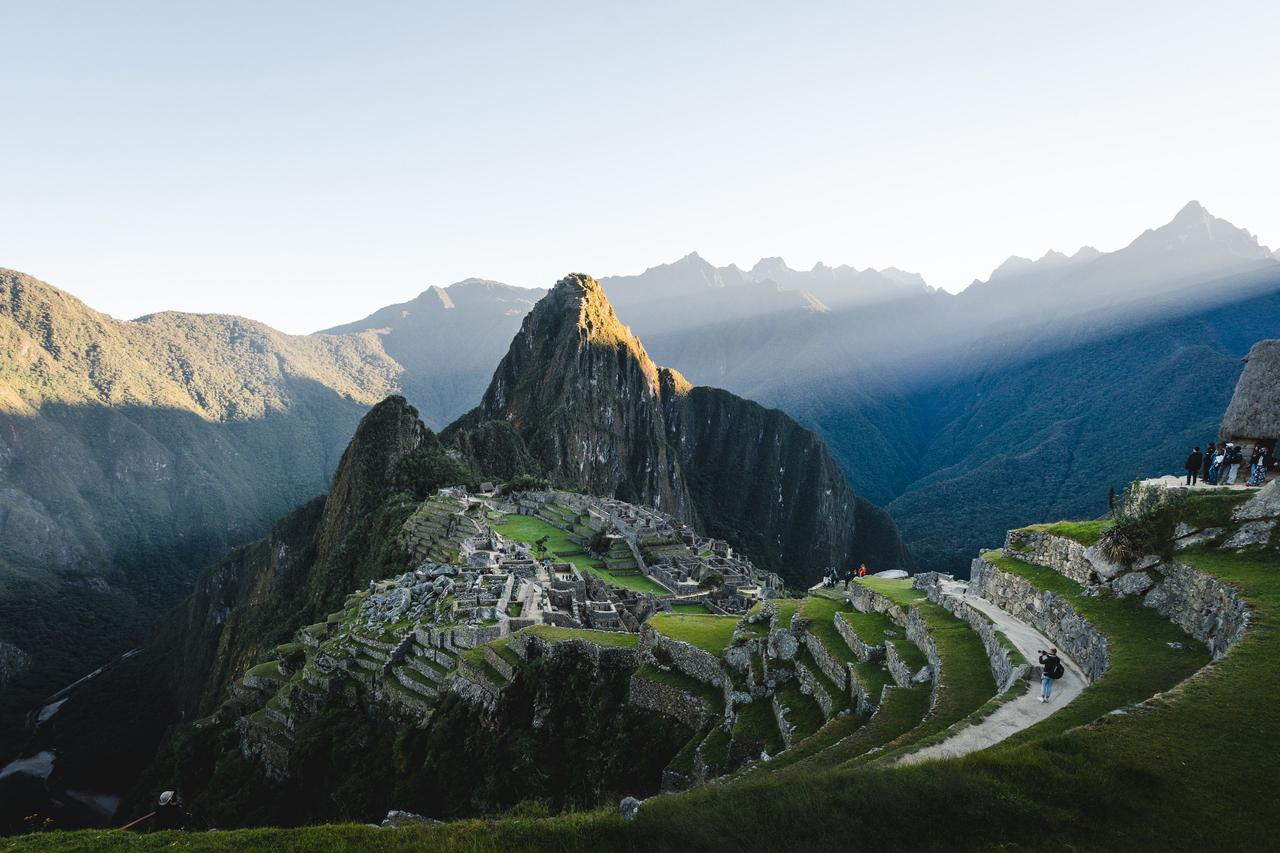 Located high up in the breath-taking Andes mountains, Machu Picchu is a real show-stopper destination. Couples who love exploring new and unique locations will love what this mountainous landscape has to offer. One of the most famous landmarks in the world, you'd be surprised to learn how affordable and easy it actually is to visit Machu Picchu - the accommodation is very cheap!
Considering how iconic it is, multi-day tours and trips are nowhere near as expensive as other famous landmarks and the public transport connections are good so you can travel between the peak and Aguas Calientes, the village at the mountain's base. To climb the mountain, you can take a cheap public bus or attempt the climb yourself.
READ MORE: Our Guide to Honeymoons Month By Month
Where to Stay
16. La Paz, Bolivia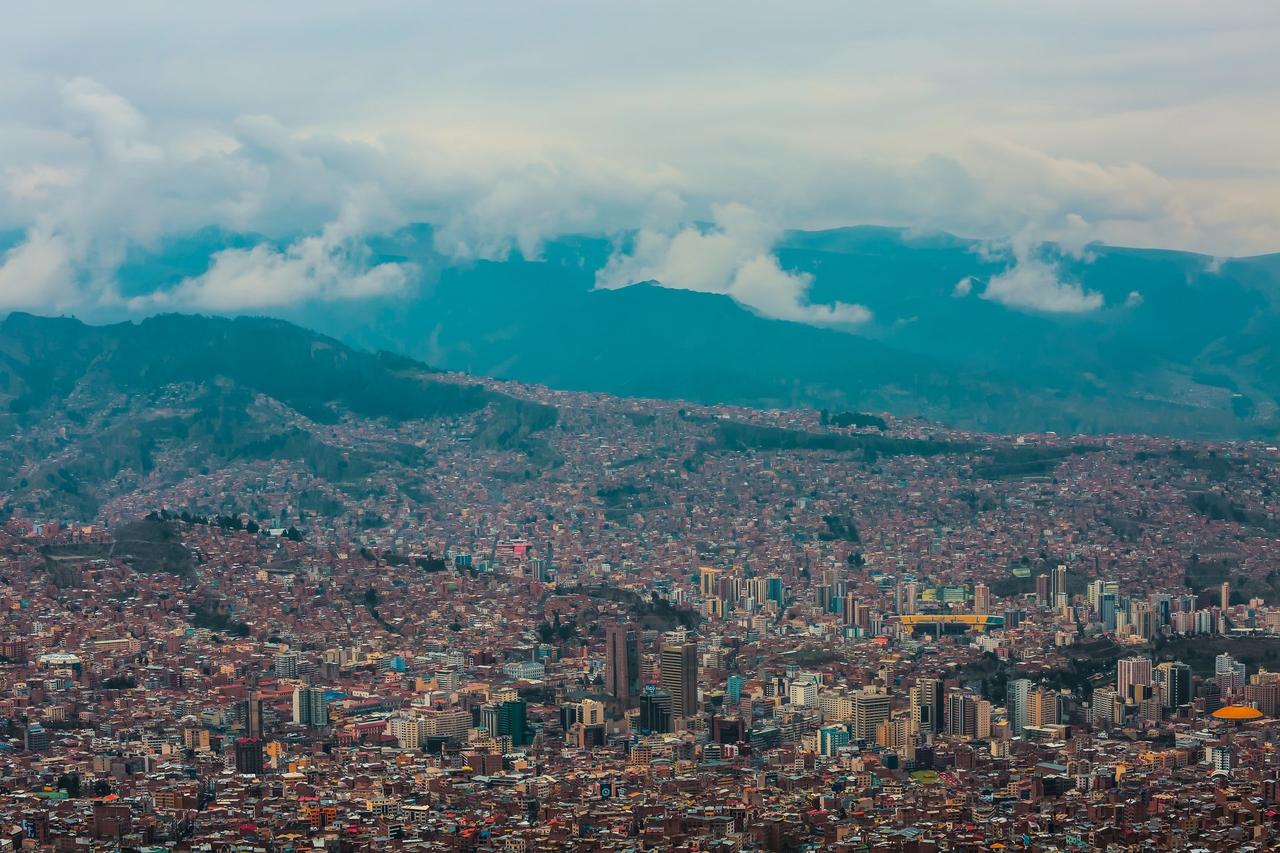 Couples looking for an extremely good deal will love the prices in Bolivia - it's one of the cheapest countries to visit in the world due to the extremely low living costs. Both hotel accommodation and food and drink costs are super low, which means if you find a good price on your flights, you're in for a real bargain.
There's plenty to do in La Paz, the capital of Bolivia. The main sights include the famed Uyuni Salt Flats, the North Yungas cycling route, tonnes of charming independent villages and, of course, the Amazon Rainforest. How incredible to say you visited the Amazon on your (budget) honeymoon!?
Where to Stay
17. Cartagena, Columbia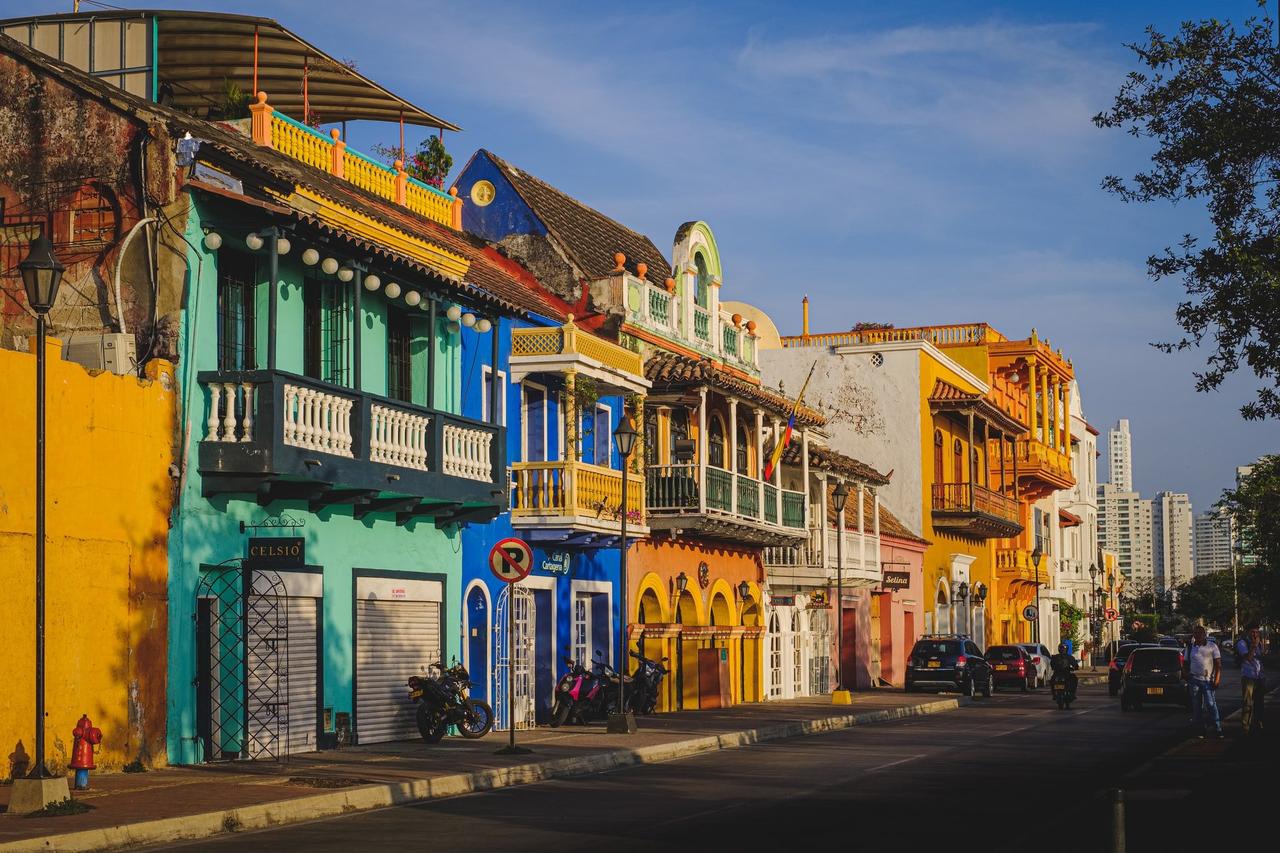 A vibrant and busy port city located on Columbia's Caribbean coast, Cartagena is a diverse, cultural paradise for explorers looking to celebrate their recent nuptials. The colourful buildings and vivacious arts scene make this a real hotspot if arts and culture are your thing. Famed for being a fishing village, the cuisine here offers unique dishes you will have never tried before - foodie couples will be in heaven here! As well as the busy port, Cartagena also has a historic old town lined with boutique shops, restaurants and bars just waiting to be explored. The whole town is walkable so you won't need to spend any extra money on public transport or taxis unless you're looking to explore more of what Columbia has to offer.
Where to Stay
18. Asuncion, Paraguay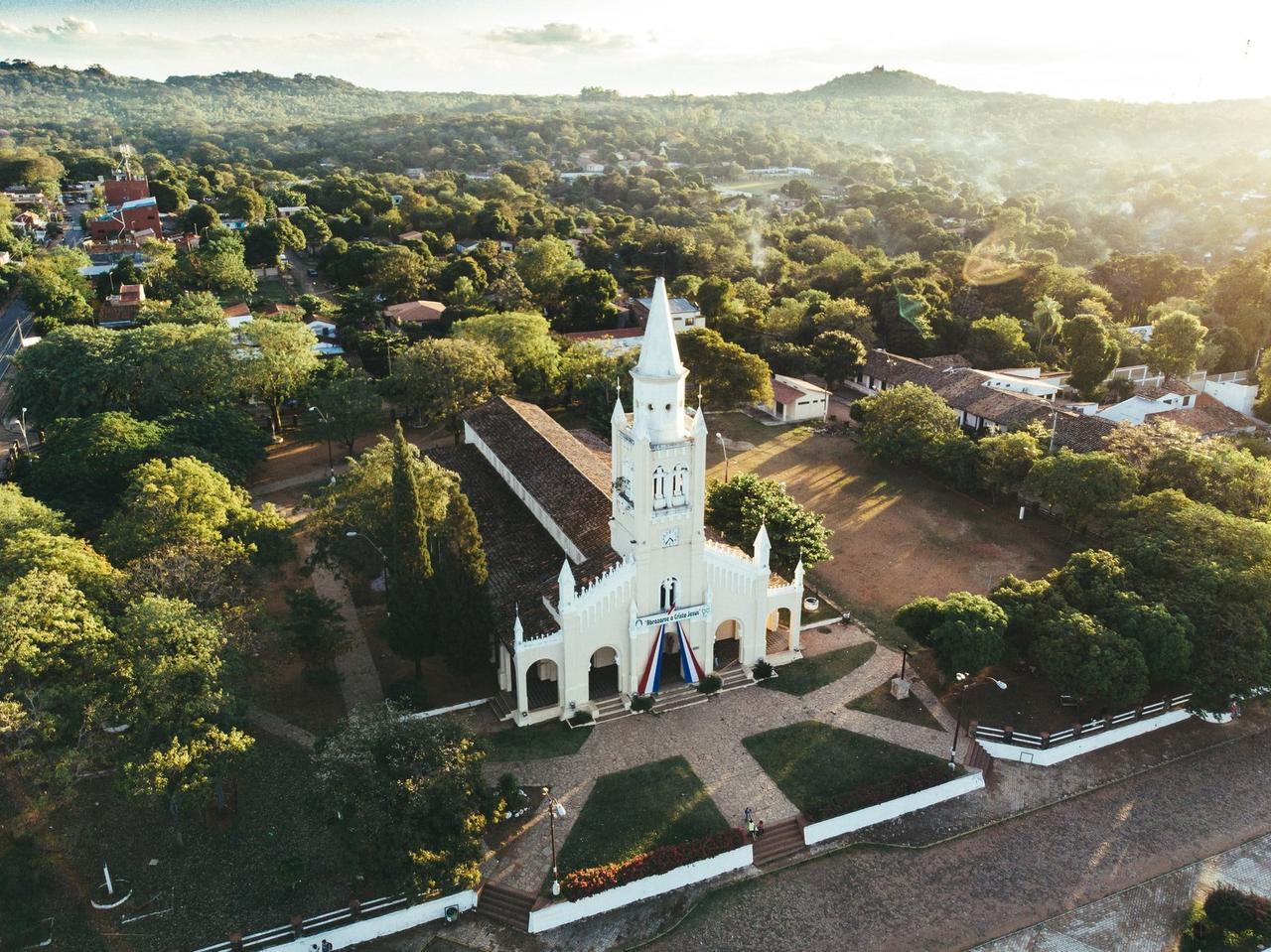 Calling all nature lovers, you have to visit Paraguay! Being here is like having the most beautiful landscapes that nature has to offer right on your doorstep. From waterfalls and wetlands to national parks and colonial architecture, it really is one for the bucket list. Bordered by Brazil, Argentina and Bolivia, it's easily accessible if you're looking to do more than one South American honeymoon destination - but because its neighbours are such big hitters with travellers, Paraguay is still one of the lesser-known destinations, making it even cheaper for honeymooners! Asuncion is the colonial capital and is a great place to begin your adventure traveling around Paraguay.
Where to Stay
19. Pedasi, Panama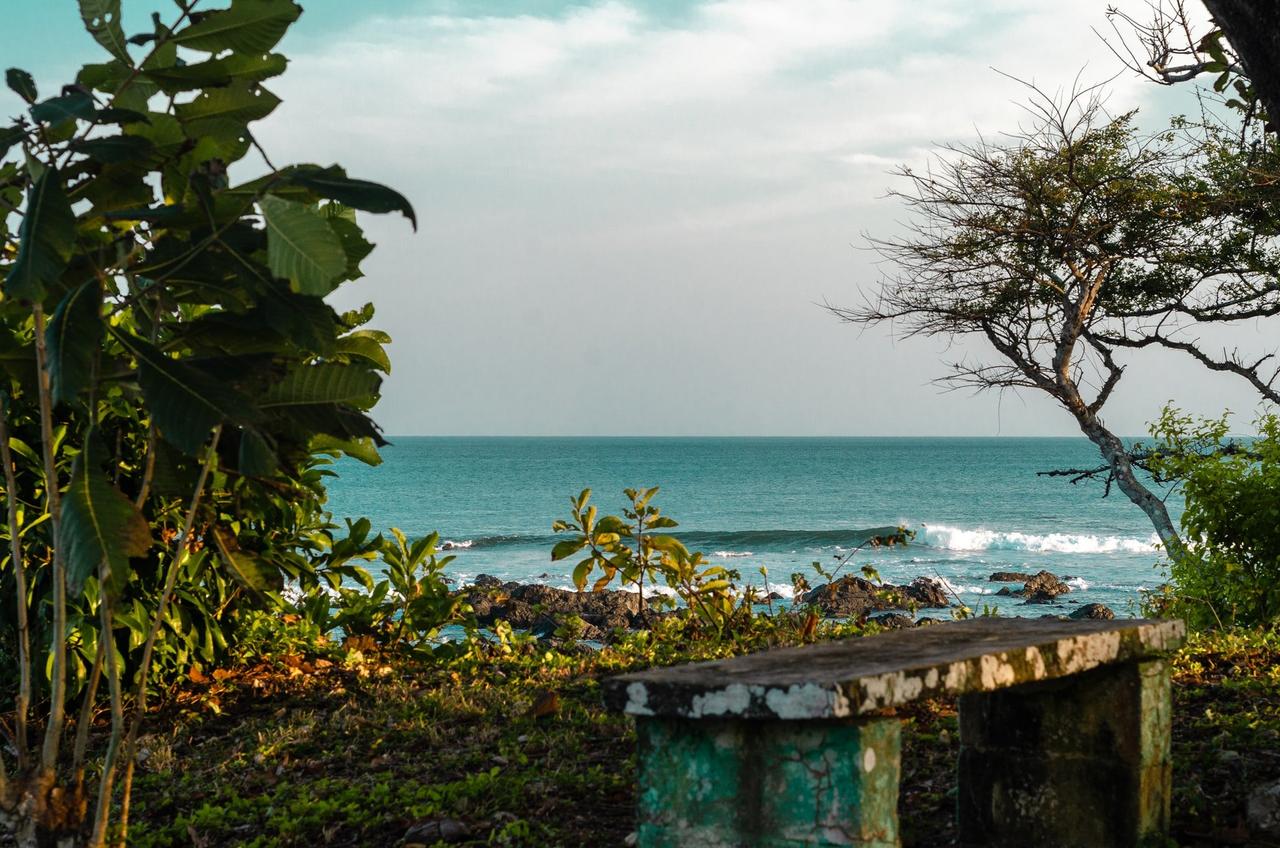 Located on the Azuero Peninsula of Panama's serene pacific coast lies the dreamy town of Pedasi. Known for its immaculate ocean views and Instagram-worthy beaches, party couples will be delighted to know that Pedasi is also home to some incredible annual carnivals.
Whilst it would be more expensive to stay there during Carnival, couples who love lively holidays may want to splurge that little bit extra. The adventure doesn't stop there, with clear blue waters and so many beaches to choose from, water sports is a must in Pedasi with your choice of scuba diving, snorkelling, battle boarding and so much more..
READ MORE: The Best LGBTQ+ Honeymoon Destinations
Where to Stay
Budget Honeymoon Destinations in Asia
Asia is hugely popular in the backpacker and traveling communities. People love the wildlife and nature that you just can't find anywhere else, the incredible variations in cuisine and culture, but they also love the cost of living and accommodation.
Similarly to South American trips, flying to honeymoon destinations in Asia will cost you more than Europe or the UK, but the experiences you can have, along with the cheap food and hotel costs make it great value for money for the experiences you can get. If you choose to travel to Asia for your honeymoon, we would recommend spending at least 10 days to two weeks away to make the long-haul flight worthwhile. In some locations, you can get a hotel for less than £15 a night!
READ MORE: The Most Amazing Honeymoon Destinations Around The World
20. Hanoi, Vietnam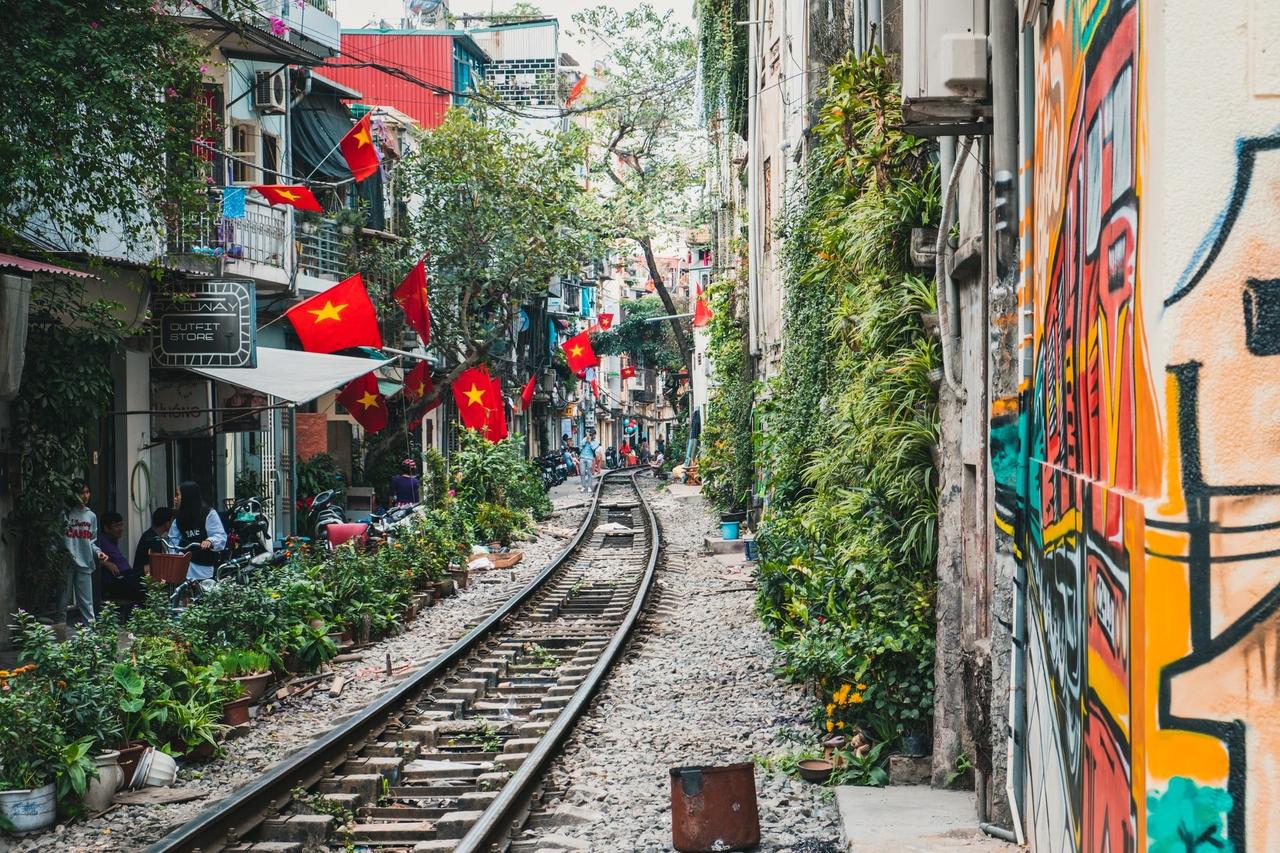 Hanoi is the capital of Vietnam, an excellent choice for a budget honeymoon. It's Vietnam's second largest city and has 12 urban districts for you to explore on your trip. This charming city has a great balance between old colonial architecture that has stood the test of time, and new, modern developments that only add to the city's bustling vibe.
When visiting Hanoi, the old Quarter is a must-see, along with the Lake of the Restored Sword and the uber-famous Train Street. Your Instagram will have friends and family wondering why they never considered this as their honeymoon destination!
Where to Stay
21. Palawan, The Philippines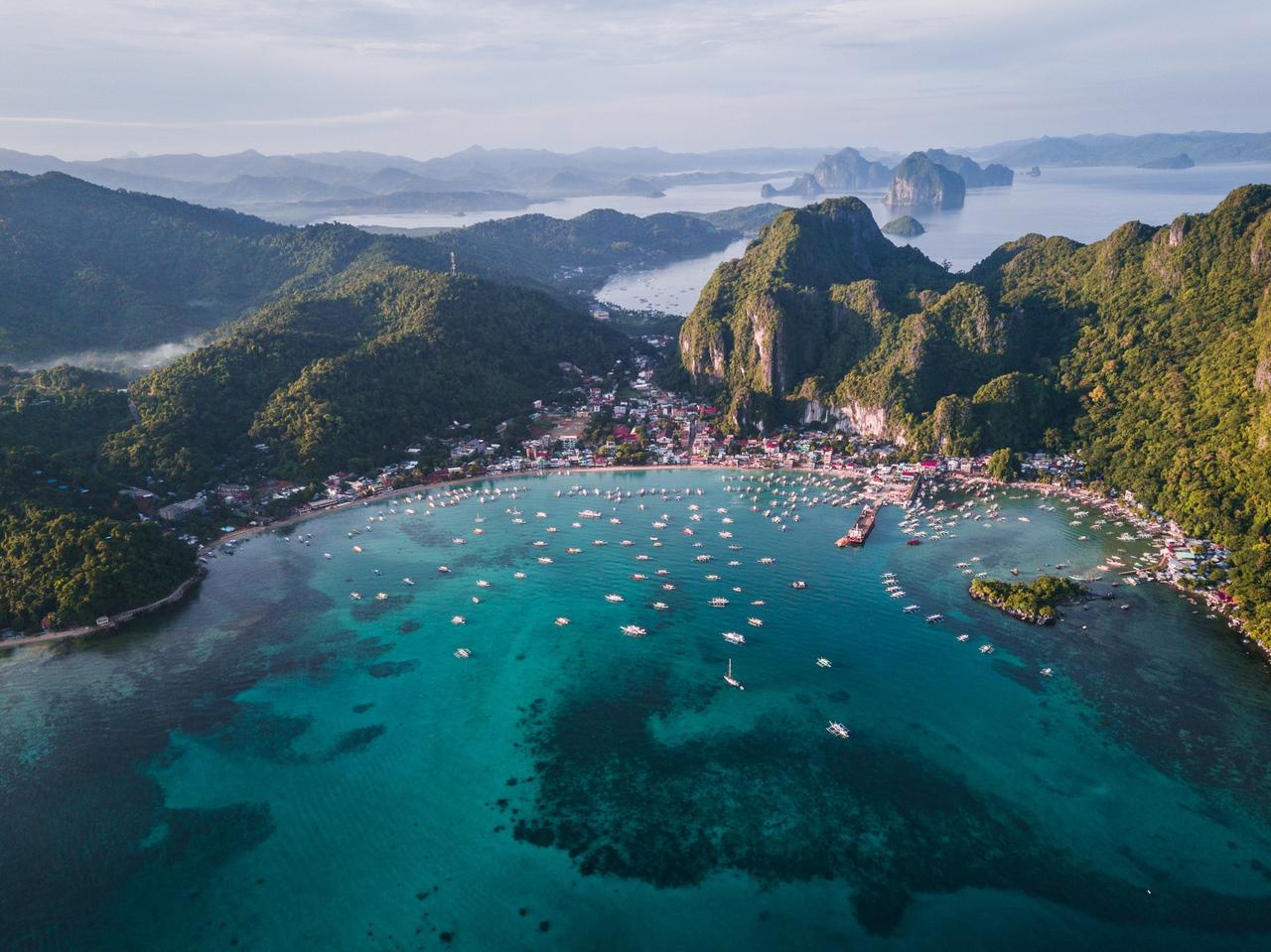 One of the most jaw-dropping we've ever seen, Palawan Island is most definitely a sight for sore eyes. Its transparent, turquoise waters and white sandy beaches are what dreams are made of. The archipelagic island, located in the region of Mimaropa is brimming with picturesque lagoons and coral caves just waiting to be explored.
If beach-gazing wasn't enough, you can explore the historic Japanese shipwrecks of Coron Island (some say it's the best dive site in the world), do a meet and green with several engaged species at Calauit Game Preserve and Wildlife Sanctuary or even sail down the Puerto Princesa Subterranean River.
Where to Stay
22. Negombo, Sri Lanka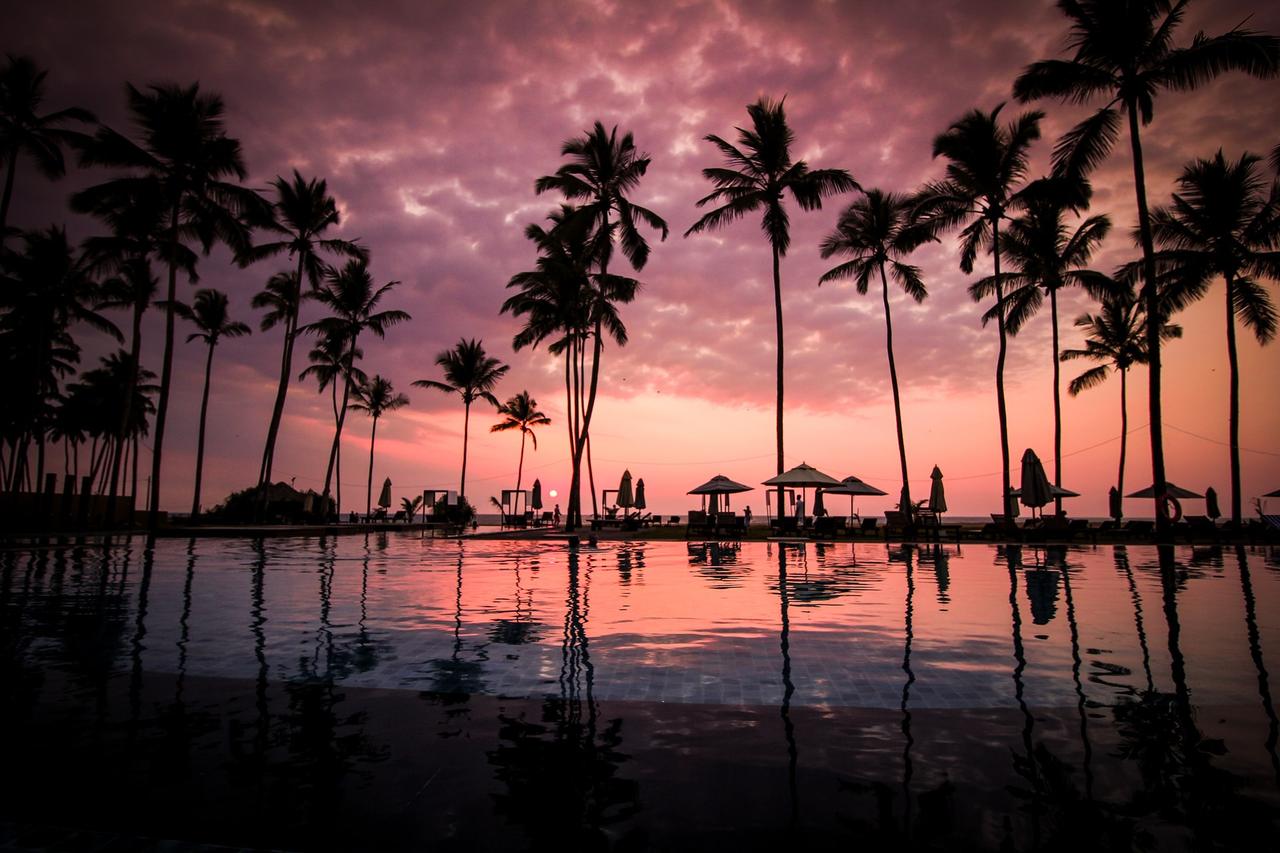 Situated on Sri Lanka's west coast, just north of capital city Colombo, lies the beach-front town of Negombo. Venturing outside of the capital can often save you money when exploring long-haul destinations, and Negombo is no different. Whilst a honeymoon in Sri Lanka isn't particularly expensive once you're there, this unique fishing town offers even more value for money.
Decorated with thousands of vibrant religions paintings and lined with fisherman's huts, Negombo is absolutely bursting with local culture. Upon arrival in this resort area, you'll be met with lines of long sandy beaches, a lagoon rich with wildlife, dynamic fish markets and a canal steeped in history. Fresh fish and plenty to see? That won't be a problem here!
Where to Stay
23. Siem Reap, Cambodia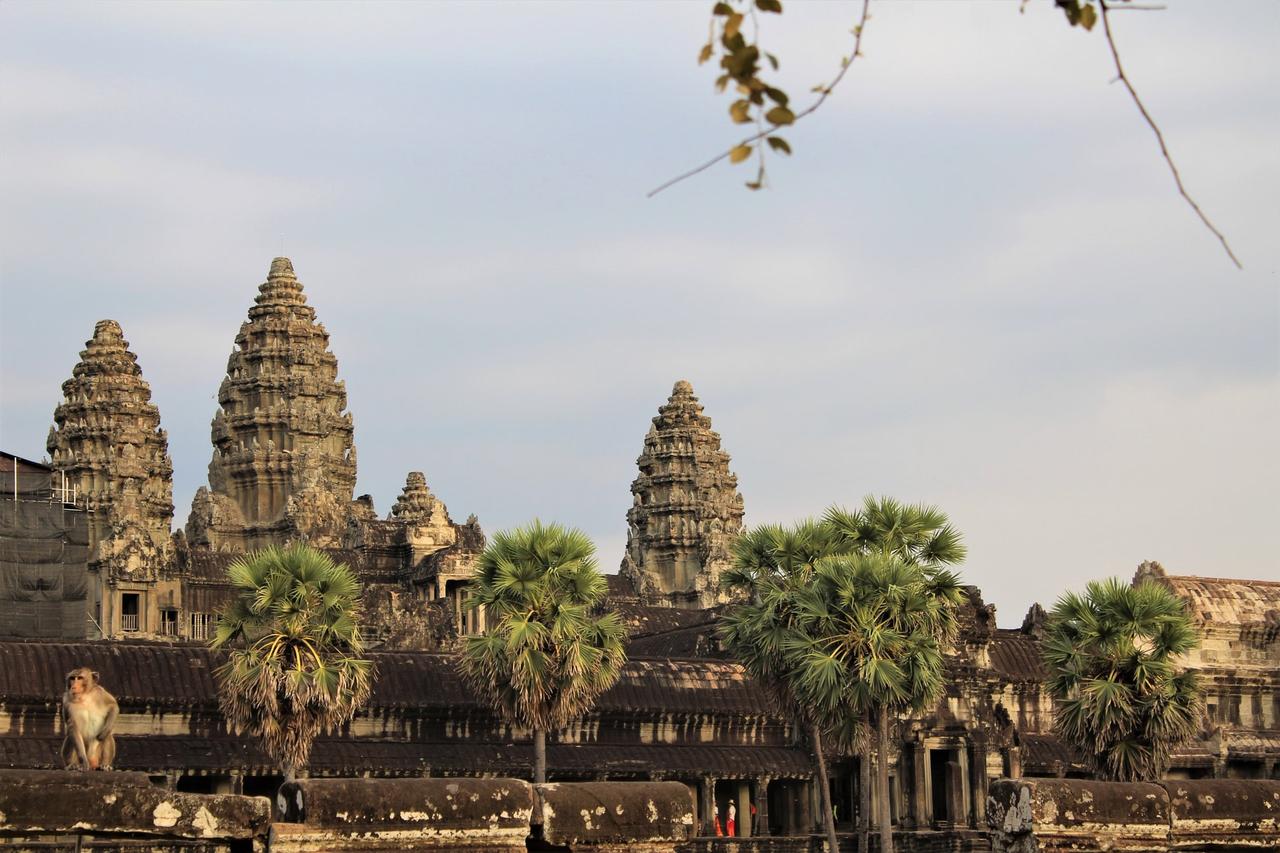 Explore the best that Cambodia has to offer by visiting the resort town of Siem Reap. Located in the northwest of the country, Siem Reap acts as the gateway to the ruins of Angkor Wat, one of the most important archaeological sites in Southeast Asia and one of the largest religious complexes in the world - it's an absolute must-see if you're visiting Cambodia!
The Cambodian Cultural Village and Angkor night Market should also be high on your list of places to visit, as well as the copious amounts of market stalls and street food eateries - and it's also a steal for accommodation. This is the ultimate honeymoon destination for foodie and culture-loving couples alike.
Where to Stay
24. Phi Phi Islands, Thailand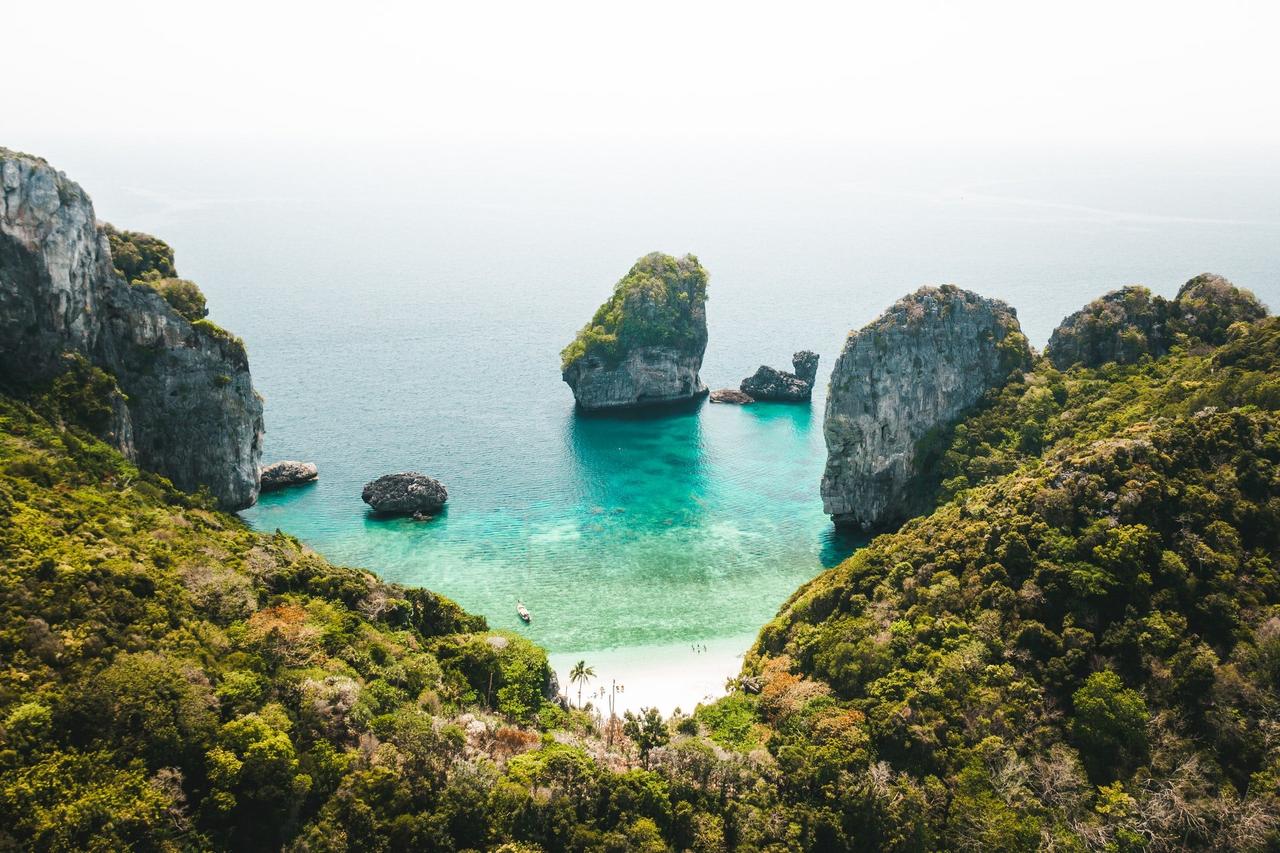 The Phi Phi Islands are a group of six islands just a 45 minute boat trip from Phuket and Krabi. Whilst all six islands are as beautiful as each other, the two main ones with the most to see on your Thailand honeymoon are Phi Phi Don and Phi Phi Leh. Surrounded by awe-inspiring beaches with private bays nestled in all the right places, water sports and exploring the ocean are top of the to-do list here.
Below the turquoise waters are vibrant coral reefs, perfect for snorkelling and diving, and if you look up, you'll often be surrounded by the picture-perfect limestone cliffs. Many of the islands and surrounding ocean are protected marine reserve so be sure to check before attempting to dive or fish.
Where to Stay
Budget Honeymoons in Africa
Honeymooning in Africa is a great choice for couples who are on a budget but still want spectacular experiences and luxurious, breath-taking surroundings. It's a happy medium between Europe's cheap flights and more expensive living costs, and Asia and South America's more expensive flights but super cheap accommodation and food prices.
If timed right, flights to certain destinations in Africa can be really reasonable and often don't involve stopovers like most Asian destinations. There is so much culture and a whole lot of beauty to be discovered in this heavenly continent - here are our top budget picks!
25. Meknes, Morocco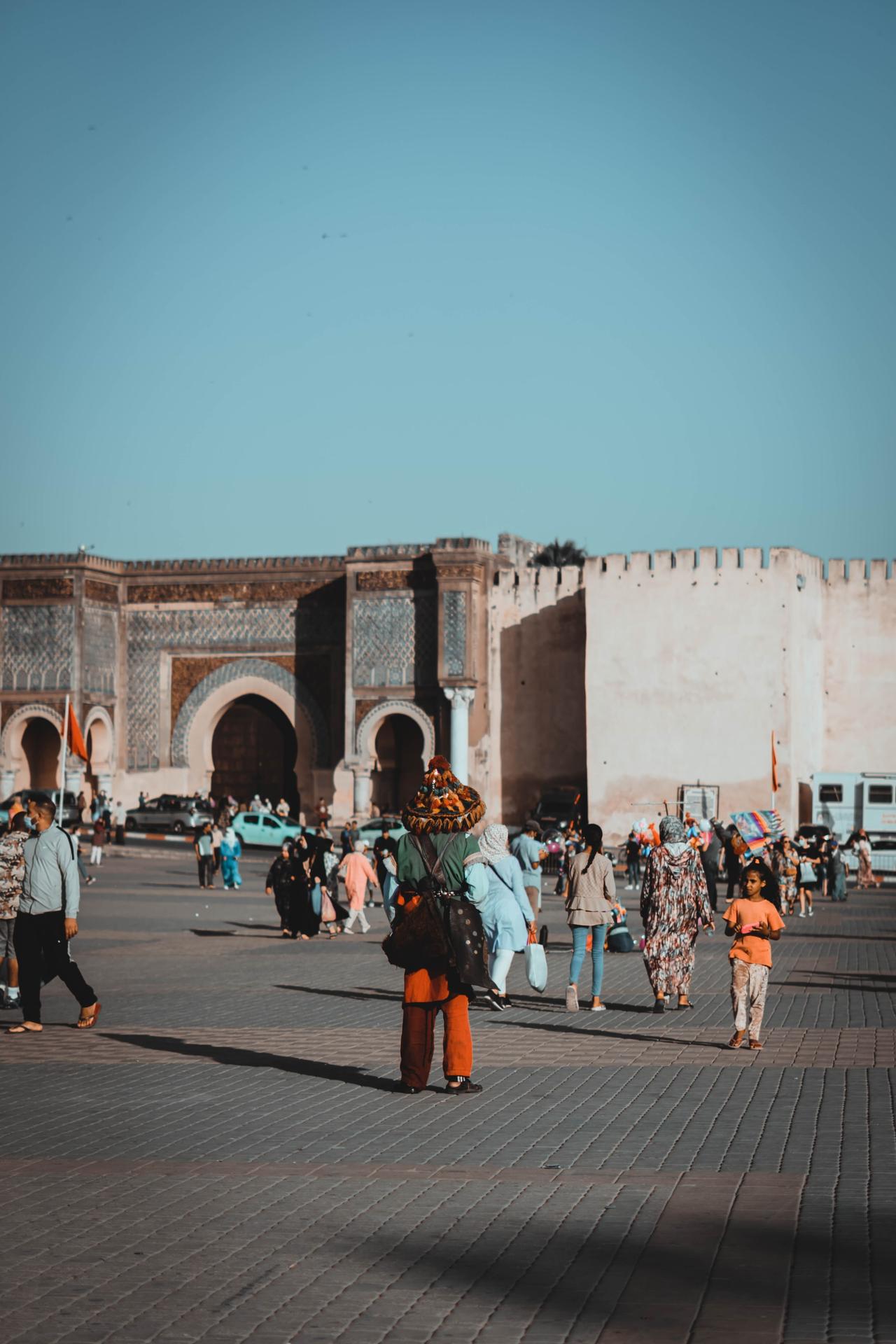 Meknes is a buzzing and modern city located in northern Morocco. Bursting with culture and history, this vibrant city is often overlooked by tourists who tend to veer straight towards pricey Marrakesh - but the fact that it's lesser known makes it even better value for money.
The Bab Mansour Gate and Meknes Medina are top attractions if art and history is your thing, and don't miss out on a visit to the city's famous Le Palais El Mansour. The city's walls are also steeped in history - but if you're traveling with someone who would much rather play a round of golf, fear not as, surprisingly, it's got a range of golf courses, many of which come with a view!
Where to Stay
26. Luxor, Egypt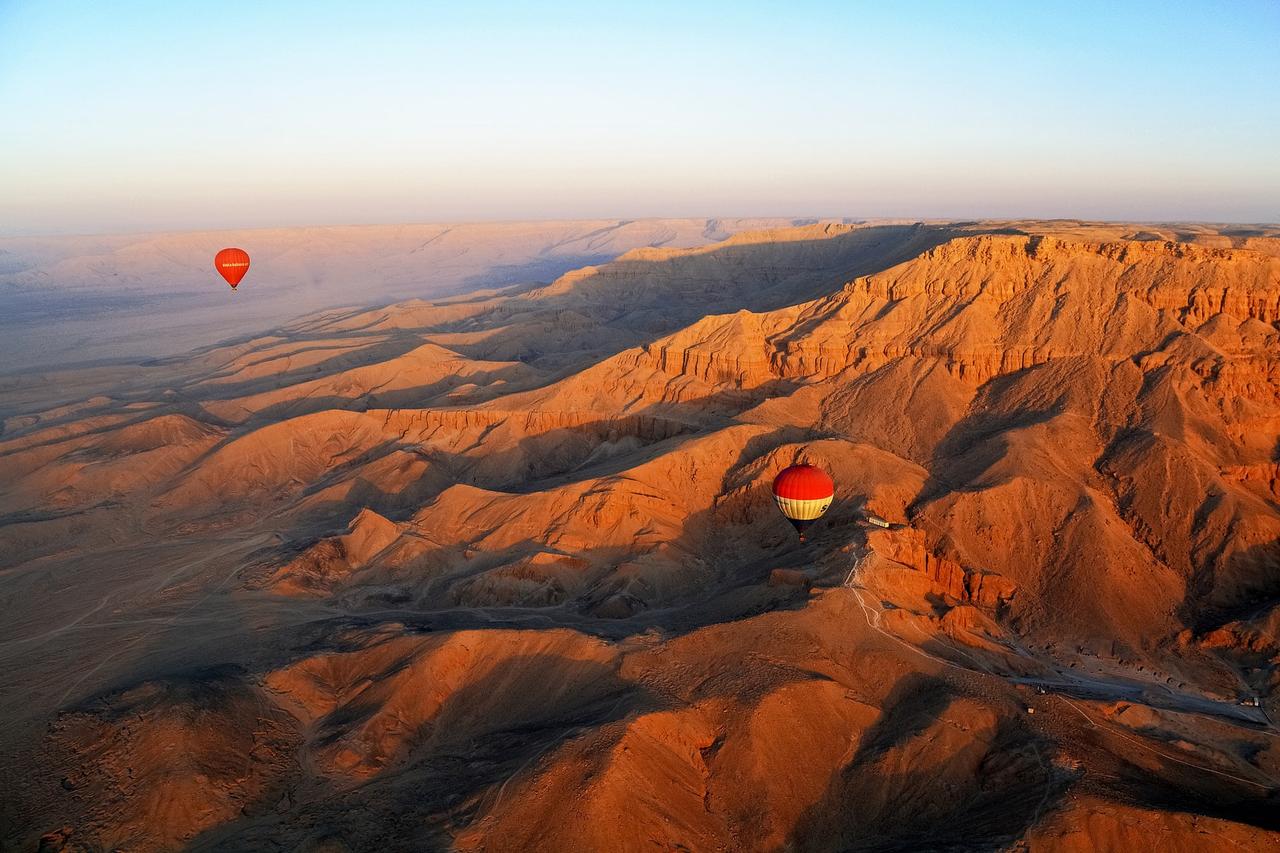 The Luxor in Las Vegas hasn't a patch on the real thing - we can assure you! Luxor is an ancient city that sits on the east bank of the River Nile in southern Egypt. The city as it stands today, surrounds two enormous ancient monuments, Karnak Temple and Luxor Temple. The monuments are around a mile apart and are well worth visiting - how incredible would it be to tell people you visited ancient Egyptian monuments on your honeymoon?
Along with the monuments are temples, tombs and the Valley of the Kings and Valley of the Queens which attract thousands of tourists every year. Soak in the culture for half the price other landmarks would cost and have a great story to tell by choosing this superb African honeymoon destination.
Where to Stay
27. Accra, Ghana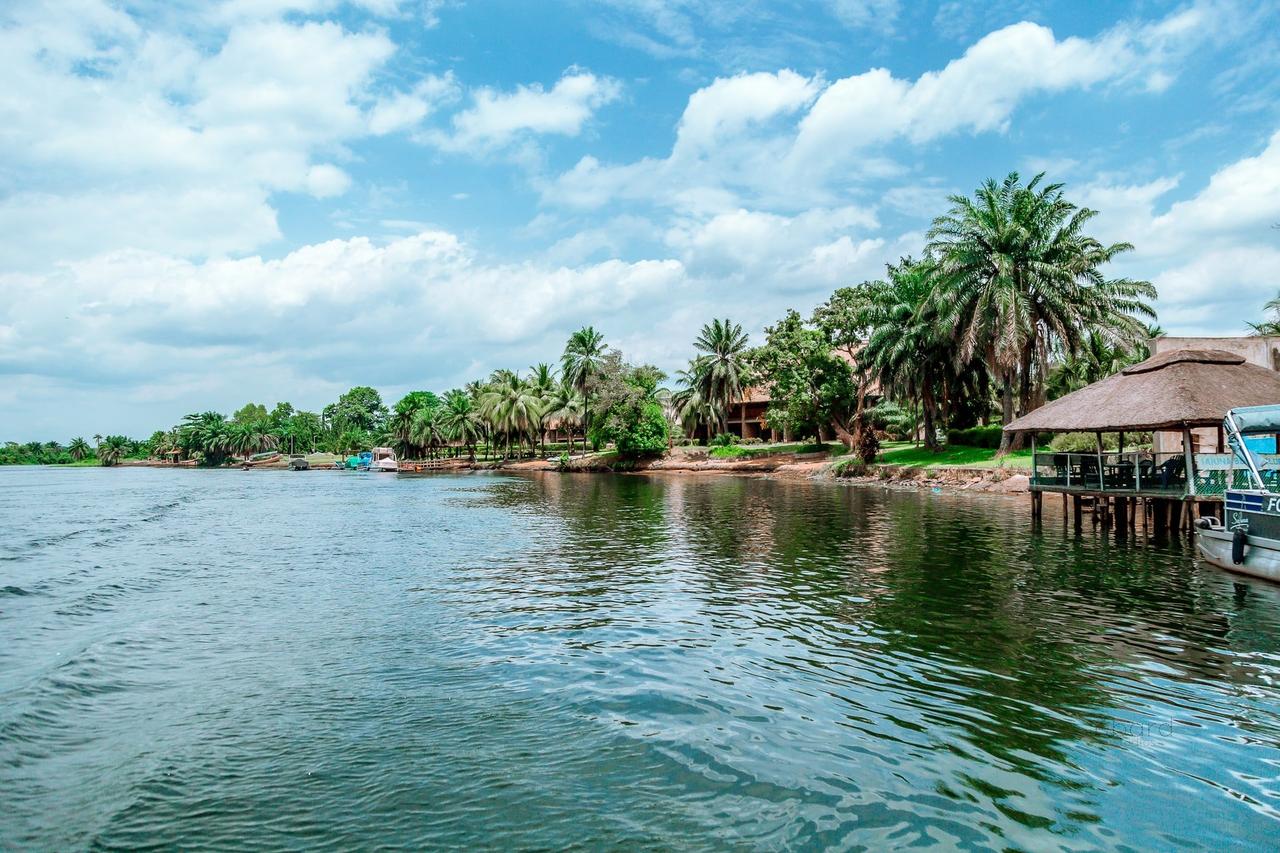 Commonly referred to as one of the friendliest spots in West Africa, Ghana is an incredibly diverse and vibrant place to honeymoon. The capital city, Accra sits along the Atlantic Ocean's coastline and has something to offer every kind of traveller. Whether it's adventure and nightlife or culture and relaxation you're after, this desirable travel destination has something for you.
The city is brimming with culture including 17th century castles, lively traditional markets (you can definitely barter a good deal there!), libraries, galleries and monumental buildings. Accra, the Cape Coast and Takoradi are all home to luxurious beach resorts and the Ashanti region plays host to the incredible Asubima Forest Reserve which is well worth exploring.
Where to Stay
28. Gondar, Ethiopia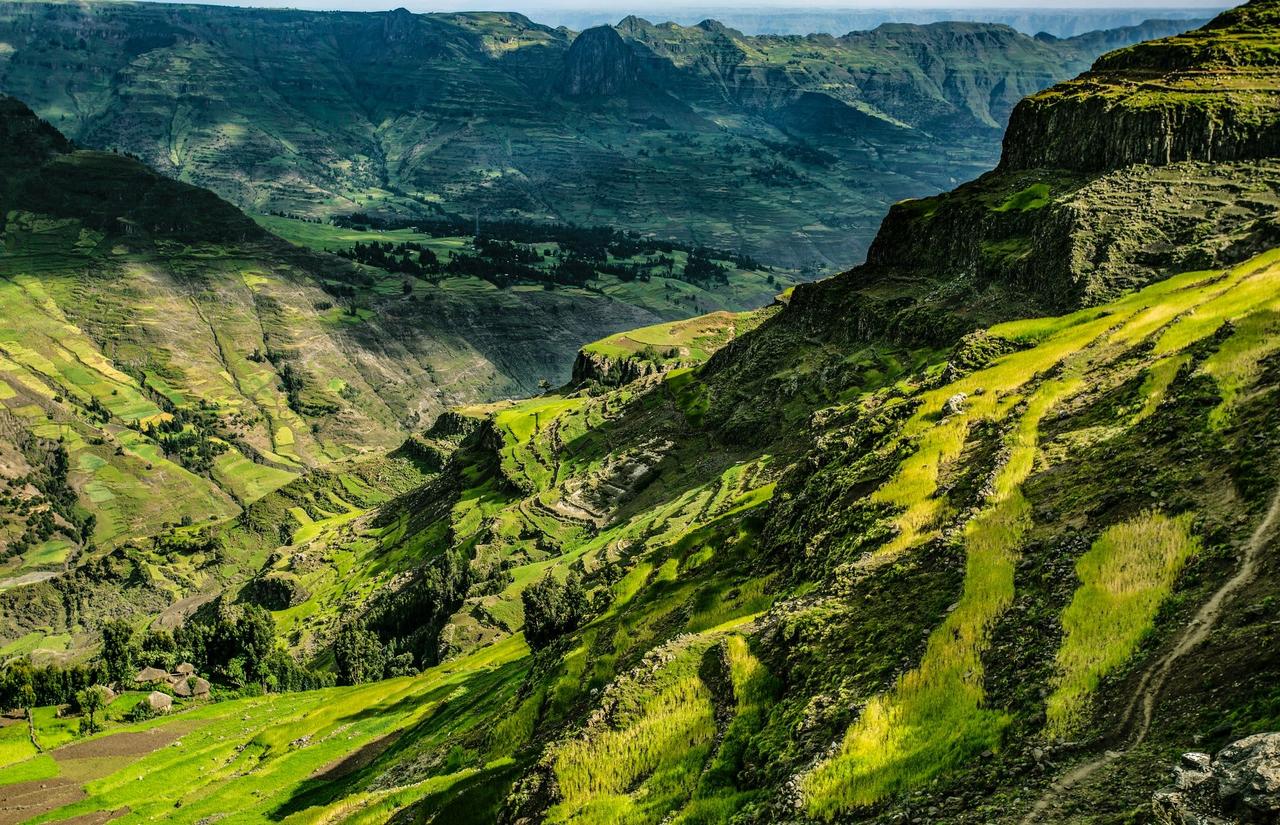 Gondar, also known as Gonder is a city located in the Amhara Region of Ethiopia just north of Lake Tana. Often referred to as the 'Camelot of Africa', Gondar hosts the remains of several royal castles once home to Ethiopian royalty, as well as the Fasil Ghebbi fortress and palace compound. As well as regal history to explore, Gondar is also a great hub for excursions to the Simien mountains and other nearby attractions. Ethiopian food offers a whole host of exciting dishes and flavours and where better to experience the most authentic cuisine than in this beautiful city?
Where to Stay
29. Lake Malawi, Malawi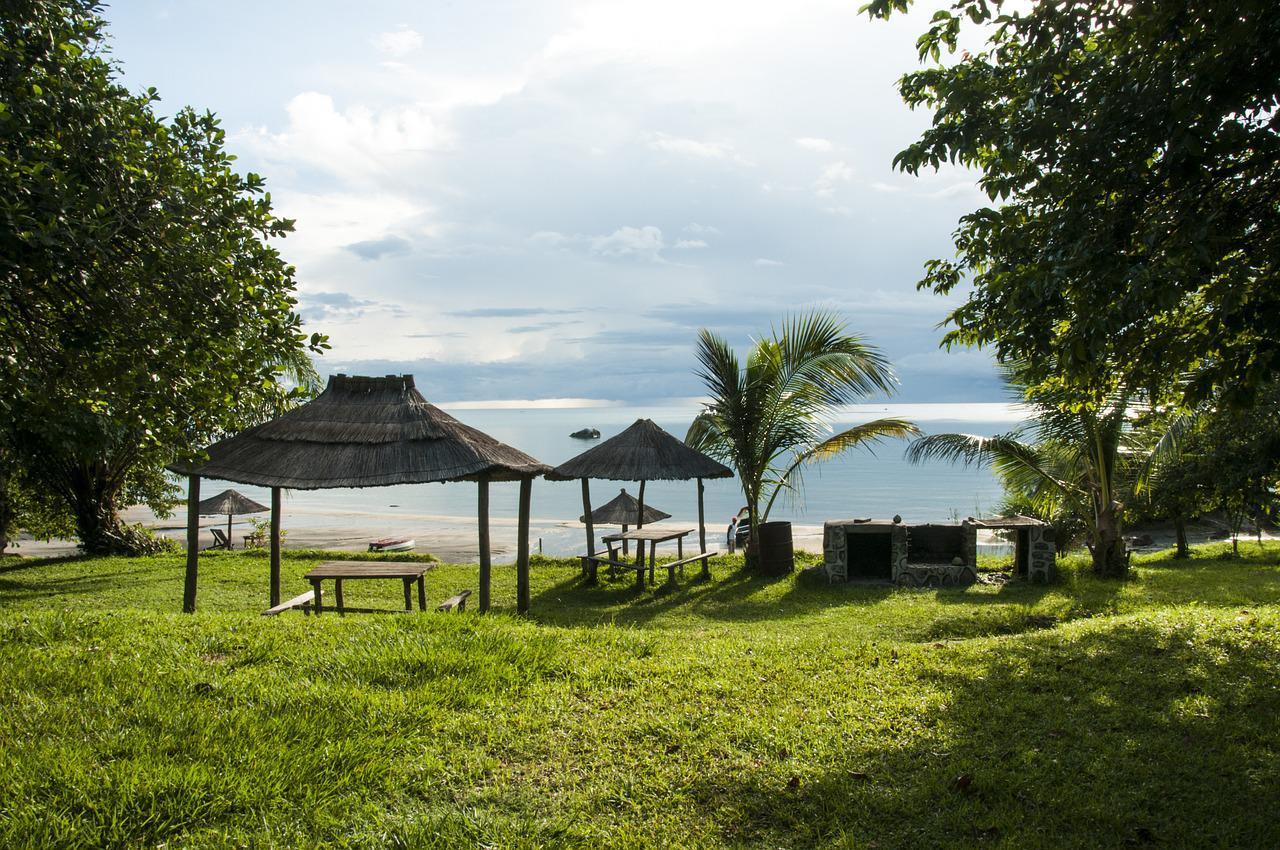 Lake Malawi is a unique destination in Africa as it stretches across Malawi, Mozambique and Tanzania, going by three lakes: Lake Malawi in Malawi, Lake Nyasa in Tanzania and Lago Niassa in Mozambique. This breath-taking lake is also referred to as Lake of the Stars because of the serene reflection of the stars in its clear waters at night.
It covers almost one fifth of Malawi but isn't the only attraction there. The Lake Malawi National Park is a hub of biodiversity, bordered by a rugged landscape of mountains and offers safari trips as well. It's a great way to experience the wildlife that Africa has to offer, without the huge price tags that more widely known locations such as South Africa charge.
Where to Stay
Best Budget Honeymoon Destination: The Expert Pick
30. Bali, Indonesia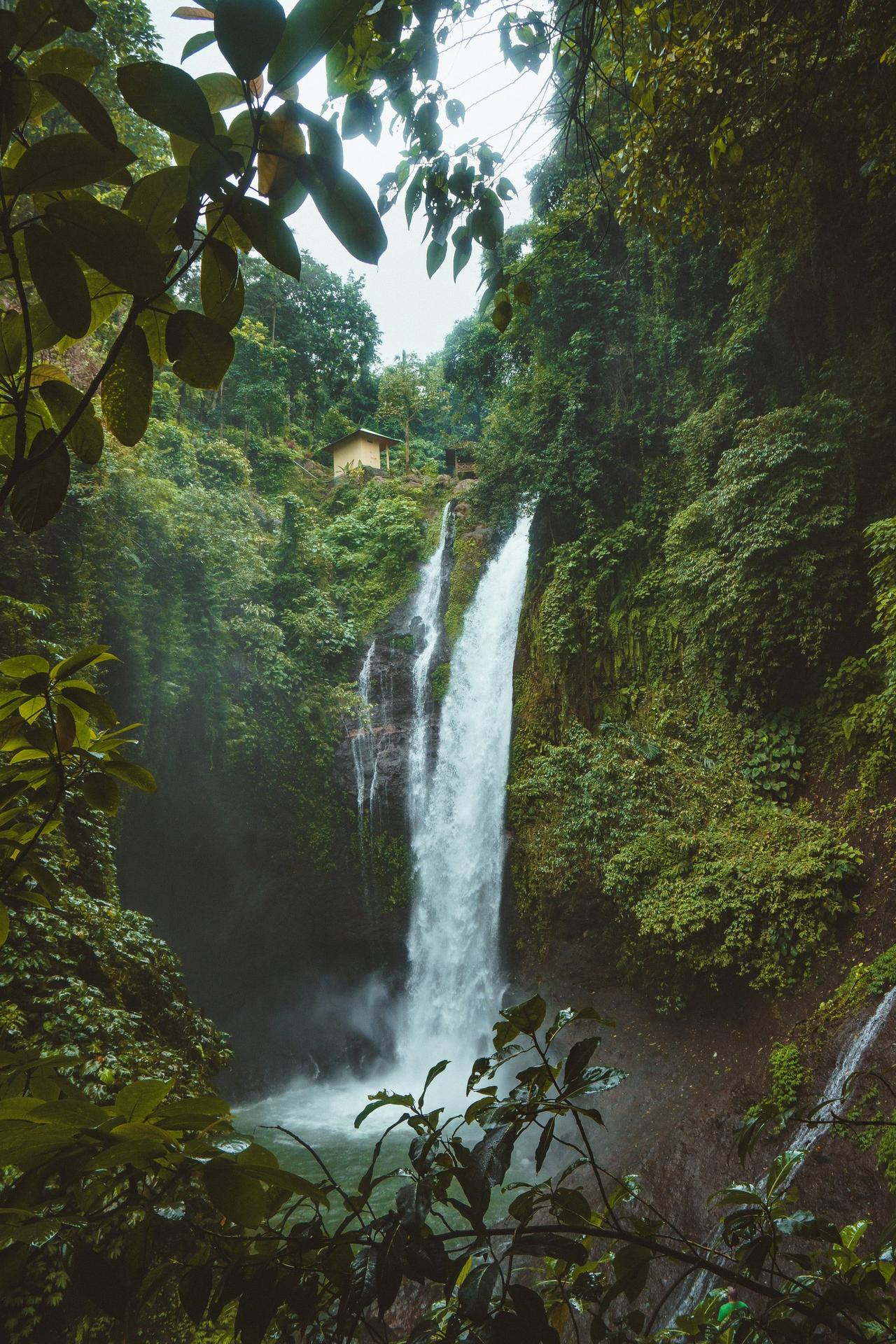 You might spend a little bit more, but expert travel agent Frank Waters from Dial a Flight says: "It's the best value for money if you're after a long-haul honeymoon destination. Whilst the flights may be more expensive, the cost of living and hotel prices are considerably low in locations across Bali.
"The two main locations are Seminyak and Ubud. Ubud is the perfect place for fun beach parties and cool nightlife, while Seminyak is much more cultural and offers a plethora of wildlife, waterfalls and amazing scenery. It's very romantic! When weighing up experience, cost of living and wanting a special experience, a Bali honeymoon provides incredible value for money."
How To Save Money on Your Honeymoon - 8 Expert Tips
Frank has given us his top tips on how to save money when booking or looking for a budget-friendly honeymoon.
This content is provided for informational purposes only and is not intended to provide financial advice. Please consult with your financial advisors for information relating to your specific circumstances.
1. Avoid the school holidays and busy times of year such as New Year's Eve, Valentine's Day and Easter. Most will fall in school holidays but not all do. It's also worth checking whether or not something significant is happening in the country you're traveling to like a public holiday or carnival - that can really drive up the price.
2. Investigate package holidays. A lot of hotels and airlines will offer discounts if a holiday is booked as a package and these will often include transfers and luggage allowances which can also save you money. When you book packages, often you can pay a deposit and then pay in instalments which will allow you to book further in advance without fronting the cost straight away.
3. Keep an eye out for sales. The most common time for travel sales is between December and February. Historically, January sales were only in January, but a lot of travel companies now tend to promote their offers in mid to late December. You can also expect some sales at other milestone times of the year such as Easter.
4. Choose a wedding honeymoon gift. This is a great way to cut costs when booking a honeymoon. A number of travel companies like Dial A Flight are able to set up a gifting link where your guests can contribute towards your honeymoon and bank it for when you're ready to book.
READ MORE: The Hitched Guide to Honeymoon Gift Lists
5. Tell hotels and travel companies that it's your honeymoon! A lot of companies will want to make your honeymoon as special as possible and it isn't uncommon for hotels to offer you an upgrade on your room or a special gift such as a couples massage that you would have paid for yourself. It's rare, but the airline may even give you an upgrade or gift on your flight there too!
6. Think before going all-inclusive. Before upgrading to half, full board or all-inclusive, check the cost of the upgrade against how often you are going to use the services. If you are planning to venture outside of your hotel complex a lot and want to explore local restaurants, it may not be worth the extra cost. If you are, however, planning on making the most of the offer, these upgrades can save you money.
7. Shop around for the best exchange rate. Even in destinations where the cost of living is low, a bad exchange rate can mean your costs hike up and this is completely avoidable if you plan it well. Top Tip: Avoid using cash machines to do your currency conversion - they always have the highest conversion rates and will often charge you a fee to access a different currency.
8. Use your stop-over flights! If you are travelling to Asia, South America or another destination further afield, you're likely to have a stop-over somewhere. Some airlines don't charge extra for you to have a gap between flights so you could travel to two destinations with the flight expense of one. Of course, you would need to factor in your cost of living for the stop-over, but it's a great way to see more than one destination without paying for two sets of flights.
Now you have plenty to choose from, be sure not to make any honeymoon mistakes by reading our ultimate guide to packing for a long-haul flight!