How to Get Married: Your Step-by-Step Guide
The legal process of getting married can be baffling, so we've explained it all in six simple steps.
We have included third party products to help you navigate and enjoy life's biggest moments. Purchases made through links on this page may earn us a commission.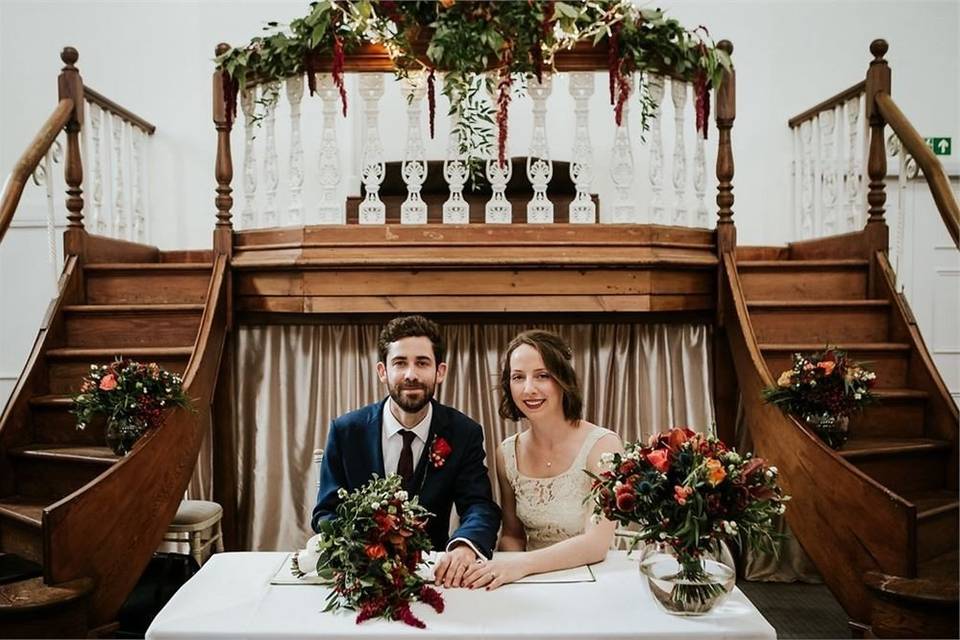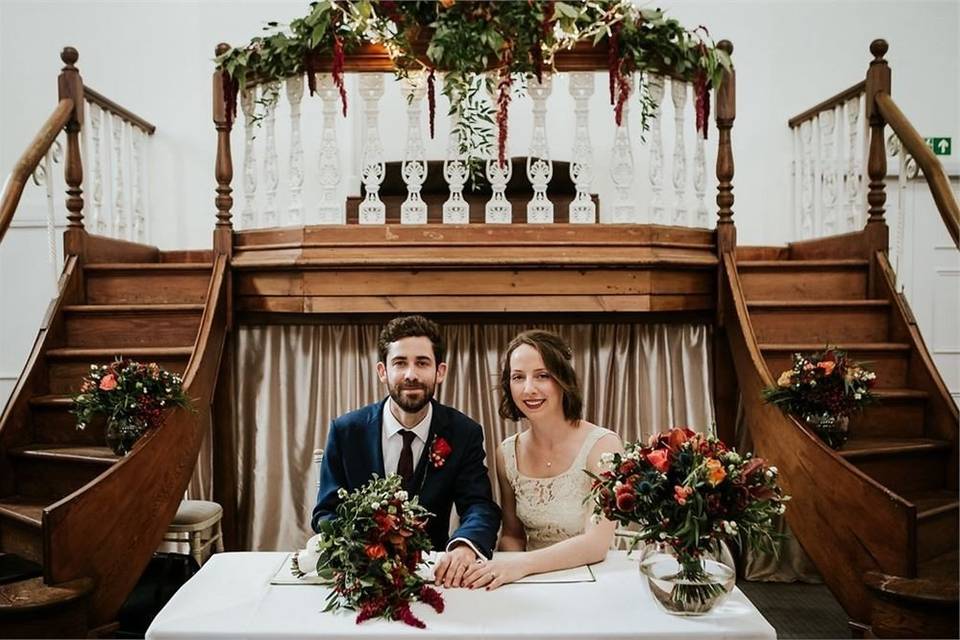 Getting married is incredibly exciting, but the actual process can be quite confusing. Terminology like "giving notice" and deciding whether you'll have a civil, religious or celebrant-led ceremony can feel a little overwhelming.
To make it easier, we've broken down the legal process of how to get married. You'll find our ultimate guide to planning the wedding here (the budgeting, picking a theme, buying a dress side of it); this is all about what you need to do to get to saying "I do".
The process is exactly the same regardless of whether it's a same-sex or heterosexual wedding, your first or fifth marriage. From your engagement to getting the marriage certificate in your hand, here's how to get married.
1. Get Engaged and Check You Can Marry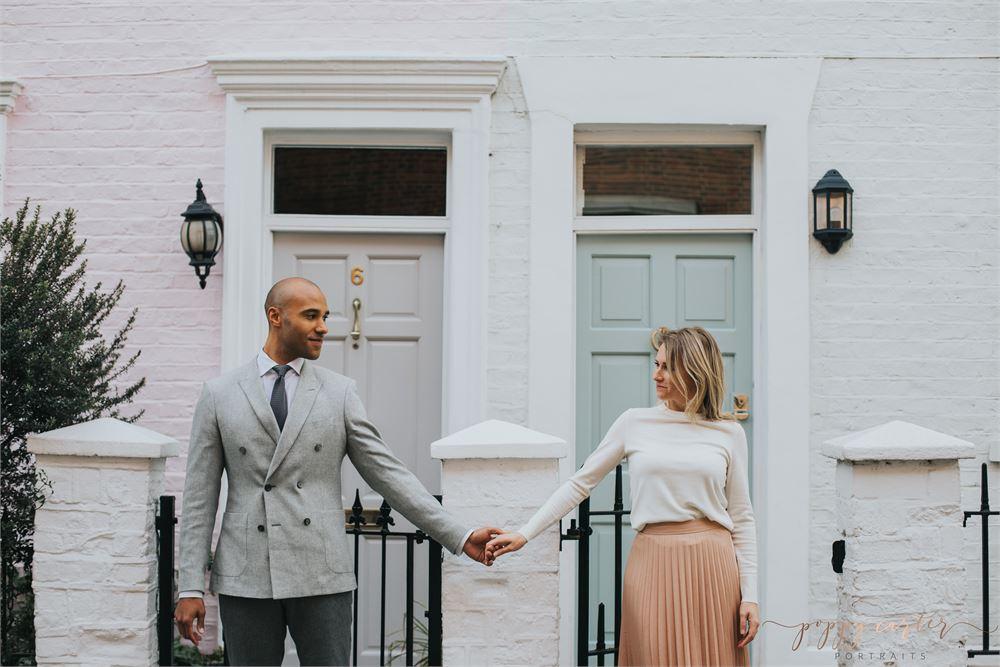 The proposal is the start of the process of getting married. It's a wonderful, exciting moment and you might want to throw yourself into planning straightaway but it's worth taking some time to enjoy the moment. Once you've celebrated your engagement for a while, you'll want to start thinking about two main things: what kind of wedding you want and your budget.
There are legal rules around who can actually marry in the UK, so make sure you adhere to all these first. In the England and Wales, you can get married or form a civil partnership if you're:
16 or over. Anyone under the age of 18 will need permission from parents or guardians to marry or form a civil partnership
In an opposite-sex or same-sex relationship
Not already married or in a civil partnership
Not closely related
A UK citizen, have indefinite leave to remain in the UK, or are from the EU, EEA or Switzerland
Capable of understanding what marriage means and consenting to marriage
The rules are slightly different in Scotland; in Scotland, you can marry from the age of 16 without parental permission.
You'll need to make sure you have all your documentation in order, such as a decree absolute if you have been previously married, and proof of visa requirements if you or your partner is a foreign national. You can see more here about the types of visa you need to apply for to have a legal marriage or civil partnership.
2. Plan Your Ceremony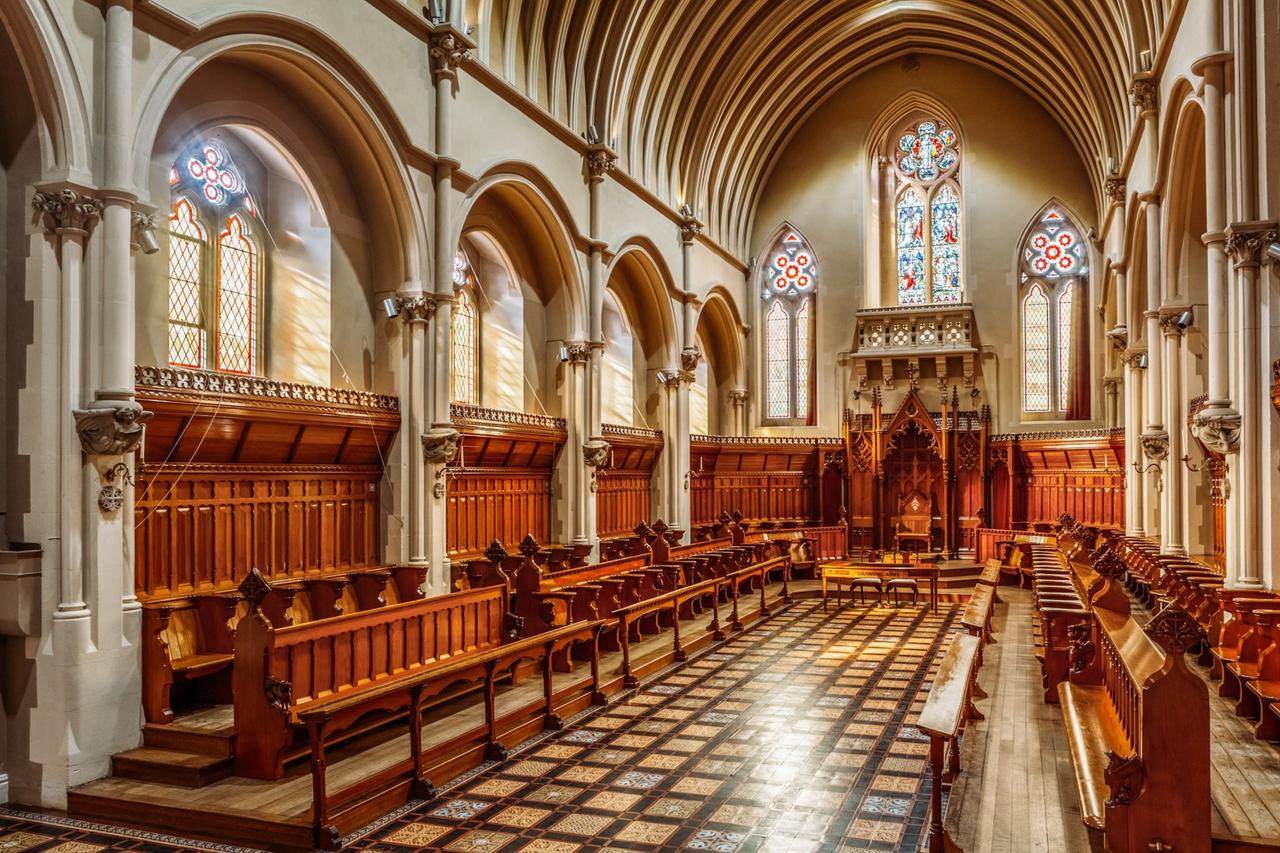 If you can legally marry, the next step is to decide whether you want to get married or form a civil partnership. Both options are now available for opposite- and same-sex couples.
If you're getting married, you can have a religious or civil ceremony. If you're forming a civil partnership, you can only have a civil ceremony.
Here's the difference between all the different types of ceremony:
Religious Ceremonies
Religious weddings are ceremonies that take place within registered religious buildings (although Jewish weddings can take place anywhere as long as they are under a Chuppah). Marriages are solemnised by saying a prescribed form of words, and may also include declarations and rite specific to your religion. Whether your wedding is legal depends on the officiant who performs your wedding.
Every marriage needs to be registered and this should be done straight after your ceremony. Vicars, ministers and priests in certain denominations, e.g. like Anglican, Quaker and Jewish leaders, are automatically authorised to register marriages and this will be done immediately during or after your ceremony by signing a marriage licence.
For other religions, the person performing the ceremony will either need to be licensed to register marriages or you'll need a civil registrar present too to register the marriage. For example, an Islamic 'nikah' ceremony is not a legal ceremony under UK law and the couple will need to have a further civil ceremony or have a registrar present. Speak to your religious leader about what is needed. A registrar will cost £86 to attend a registered religious building.
Note there are other differences that will determine whether you can have a religious wedding. All religions will marry opposite-sex couples but not all will marry same-sex couples. For example, a gay couple could not marry in an Anglican church. Some denominations will allow divorcees to remarry, while others will not. It is vital you find this out in advance.
Civil Ceremonies
Civil ceremonies are non-religious ceremonies that can only take place at a registry office or a venue approved by the local council e.g. a hotel or stately home. During the ceremony, you must exchange vows: these are set declaratory and contracting words which are the minimum requirement for a legal wedding.
A civil ceremony also requires two witnesses sign the marriage register along with the couple getting married and the person who conducted the ceremony. Civil ceremonies can include readings and songs, but cannot include any religious content such as a reading from the Bible.
A registrar must either conduct or be present at the ceremony to make it legal. The cost of this is from £46 at a register office, plus an £11 charge for your marriage licence.
The cost of hiring a registrar to attend an approved venue (like a licensed hotel) is usually £400+, which doesn't include the room hire fee at the venue. Check you local council website to find out the registrar's fees.

Civil Partnership
Civil partnerships are registered by signing the civil partnership document, with no words required to be spoken. It is a legal relationship which offers couples the same rights as married couples and is often chosen as it does away with the traditional and religious connotations of marriage. You and your partner must sign a civil partnership document in front of two witnesses and a registrar to register the marriage.
Civil partnerships were introduced in 2005 to provide the same legal recognition as marriage for same-sex couples, however, the law has changed to allow same sex couples to marry and mixed sex couples to have civil partnerships.
Having a civil partnership does not stop you adding on a ceremony or a religious blessing; it is just not a legal requirement.
Humanist or Celebrant-Led Ceremonies
Humanist ceremonies or celebrant-led ceremonies are a wonderful alternative for those who do not wish to have a conventional ceremony. Humanist ceremonies are legal in Scotland and Northern Ireland, however, they are not currently legal in England or Wales.
Independent celebrants cannot perform legal marriages in the UK at the moment, so you will need to marry at a registry office prior to your celebrant-led ceremony or your humanist ceremony if in England or Wales.
3. Book Your Venue and Registrar
If you're having a civil ceremony, you will need to make sure both the venue and registrar are available on the same day! We would recommend finding your venue and reserving your wedding date (don't hand over any money or sign anything at this point), then call your register office to book the registrar for that day. You can't book the registrar without the date or venue name so it's essential to have both of these ready.
Once the registrar is confirmed, you can confirm the venue. Some venues will even book the registrar for you, which saves you a job.
Be aware that some registrars won't take bookings until a year before at the earliest. If your venue is popular, book it, and make a note to call the register office exactly a year to the day before you're marrying to avoid disappointment.
4. Give Notice to Marry
You and your partner will need to give notice to marry or form a civil partnership at your local register office. This is a legal statement that you sign saying you intend to get married. You must give notice at least 29 days before your ceremony, and you must marry within a year once notice has been given.
Here's what you need to know:
The fee to give notice at the register office is £35 per person, or £47 if either of you is from outside the EU, EEA or Switzerland and you need a visa to live in the UK
It's common for couples to marry outside the area they live in. Each partner will need to give notice in the district that they live in, even if your venue is not in that district. You can do this separately and on different days if you live in different districts
To give notice, you'll need to book an appointment at the local register office. You need to have lived in that registration district for the past seven days
On the day, you'll need to bring a set of documents with you to prove who you are and that you can marry each other, and you'll pay your fee to give notice and a deposit for your ceremony time and date
You'll be given a wedding pack on the day (or have it sent to you) which explains all the wording options of the vows and explains what music and readings you can use
Often you'll be shown the choice of ceremony rooms and may meet the registrar who'll be doing your ceremony on the day, if they're available
You need to bring with you originals of the following documents:
Details of your ceremony venue
Valid passport, UK birth certificate or national identity card
Proof of your home address (e.g. utility bill, recent bank statement, Council Tax bill, mortgage statement, current tenancy agreement)
Proof of any name changes (e.g. copy of deed poll)
Decree absolute, if divorced
Former partner's death certificate, if widowed
There are extra documents to bring if you are a foreign national, which can be found here.
In the Churches of England and Wales, the marriage can be registered at the same time as the ceremony so you don't need to "give notice" of the marriage. However, many churches still read "banns" in the parish where each of the partners lives and in the church they intend to marry in. Banns are a notice of the proposed marriage which are read for three Sundays before the ceremony.
5. Finalise the Details
Before the big day, you'll need to decide on your vows, music and readings for the wedding (if you want these).
Vows
For a marriage to be legal, you must exchange set vows. However, it's not required at a civil partnership. Many couples like saying them anyway and you can add additional personal vows.
You'll find options for vows in the wedding pack given to you at the register office, and you'll be given set vows for a religious ceremony. Any additional wording will need to be run by the person conducting the wedding.
Music and Readings
Civil ceremonies cannot include any religious content, such as readings, hymns or prayers that mention God. You'll need to send through your planned music and readings, plus ceremony wording choices, before the day for the register office to check. Usually the best way to bring music for your walk down the aisle is on CD or on an iPhone – check which is required.
For a religious wedding, you'll usually have a meeting with the person leading the ceremony a few weeks before the day and decide with them then if you'd like hymns/songs and what you'll walk down the aisle to.
Final Payments
About eight weeks before your wedding or civil partnership, your final payment will be due to the registrar.
6. Get Married
Now for the fun part! Your registrar, celebrant or officiant will talk you through the exact process but most ceremonies follow a basic outline.
On the day, you will likely both meet with the person marrying you – either together or separately – to double check your identities and the names and details that will be on the marriage register and certificate. This will be short, only 15 minutes or so.
A registry office ceremony will only take around 15-20 minutes, but a religious ceremony can take much longer depending on how many songs and readings you choose. A civil partnership ceremony can take as little as two minutes if all you want to do is sign the certificate, but it can take up to 20 if you'd like to include personalised vows and music.
Here's what to expect:
Most heterosexual marriage and civil partnership ceremonies begin with a walk down the aisle, but that isn't required – and certainly not in same-sex ceremonies, unless wanted
Welcome and introduction from officiant
Reading (if chosen)
Declaratory words ("any lawful impediment…")
Exchange of vows and personal promises
Exchange of rings
Pronouncement of marriage
Kiss
Signing of register
Presentation of the marriage/civil partnership certificate (this costs £11)
Closing remarks
Couple's exit
Then you're free to take your photos and celebrate your reception with your friends and family – that's you done!
It's worth noting that the government is introducing plans that requires couples to register their own marriage license if having an Anglican wedding – rather than it be the vicar's job. Failure to do this could result in a £1,000 fine. This has not been introduced yet, but check with your church as to what their policy is.
The final step in your wedding journey is to change your name. Here's a guide to your options and a step-by-step list of everyone you need to inform.