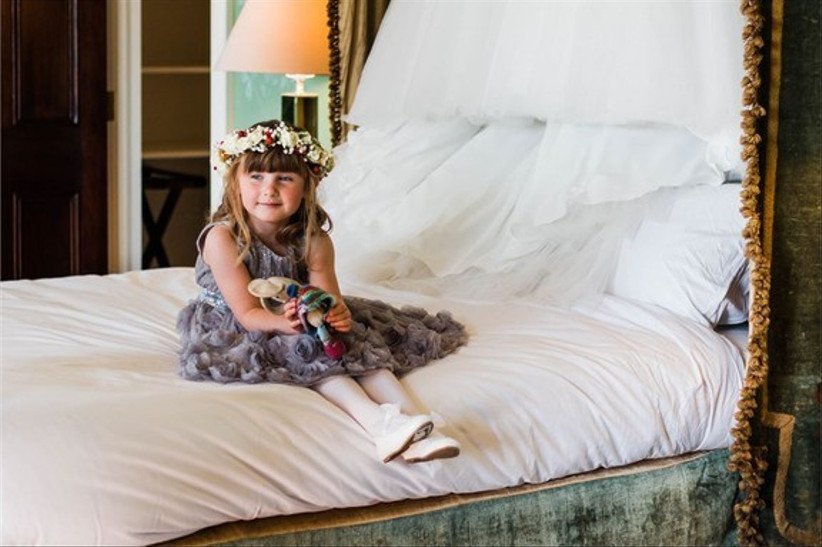 The role of a flower girl is mostly just to look super adorable walking down the aisle and in your wedding photos. It's a lovely way to include the younger children that are close to you in your wedding day.
Typically couples choose to have one flower girl on their wedding day but if your bridesmaids have children or you have a few nieces that you would like to include in your big day then there's nothing to say you can't have more than one.
READ MORE: 23 Flower Girl Outfits That Are Fit For a Princess
The Flower Girl Role
What is the Flower Girl's Role?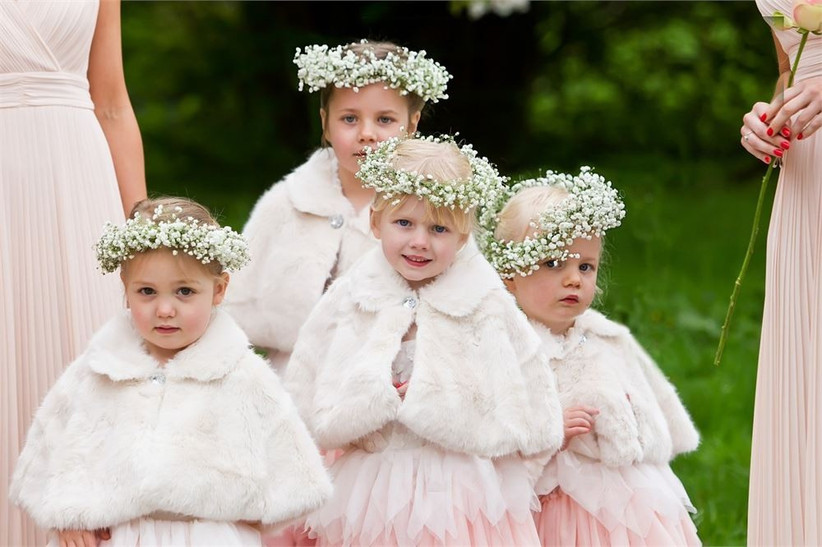 Image: Bruce Nevill
The main duties of the flower girl is to walk down the aisle looking adorable and to sprinkle petals down the aisle.
READ MORE: The Prettiest Flowers for Your Flower Girls
What Does the Flower Girl Do on the Morning of the Wedding?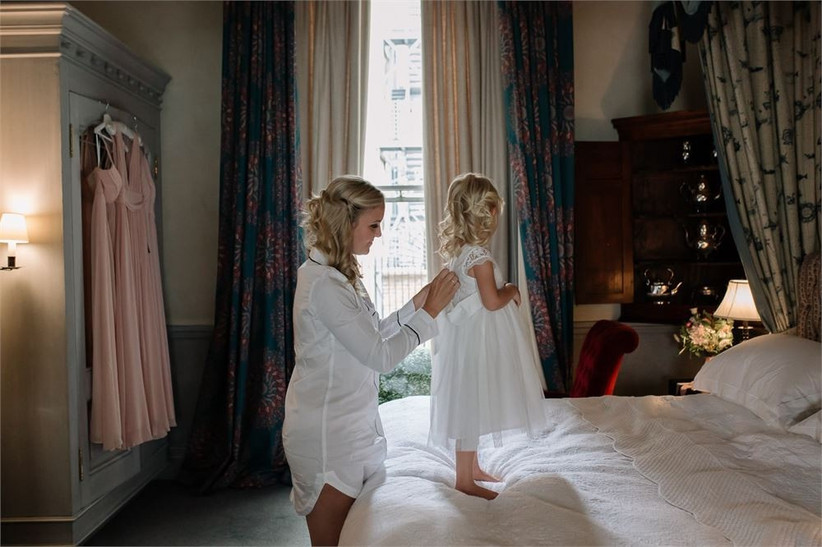 Image: Jessy Papasavva
It's up to you and the parents of the flower girl what she does on the morning of your wedding. If the mother of the flower girl is one of your bridesmaids then the flower girl might love to be part of the busy morning with all the other girls. However, if she is particularly young or you think it would be more stressful than fun to have her there then the flower girl can get ready with her family and then arrive a little before the ceremony ready to start her flower girl duties.
When Should the Flower Girl Walk Down the Aisle?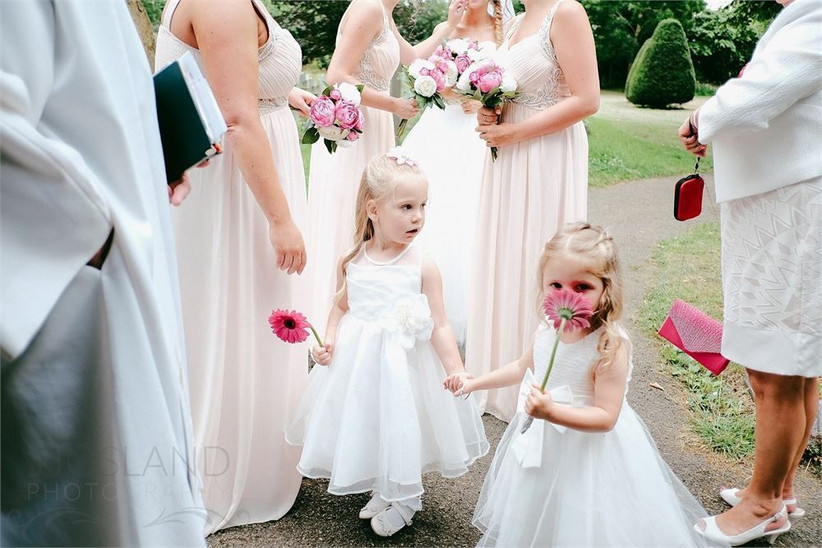 Image: J Josland Photography
Traditionally the flower girl walks down the aisle with a page boy or ring bearer after the maid of honour but before the bride.
However, it's completely up to you! If you are worried your flower girl might feel a bit intimidated (or might be naughty!) then she might be best to walk down the aisle holding the hand of an older bridesmaid who she is familiar with.
If you are not sure how your flower girl will react walking down the aisle then speak to her parents and perhaps have a contingency plan in case she feels overwhelmed on the day.
READ MORE: Page Boy Duties Explained
Flower Girl FAQs
What is the Difference Between a Flower Girl and a Junior Bridesmaid?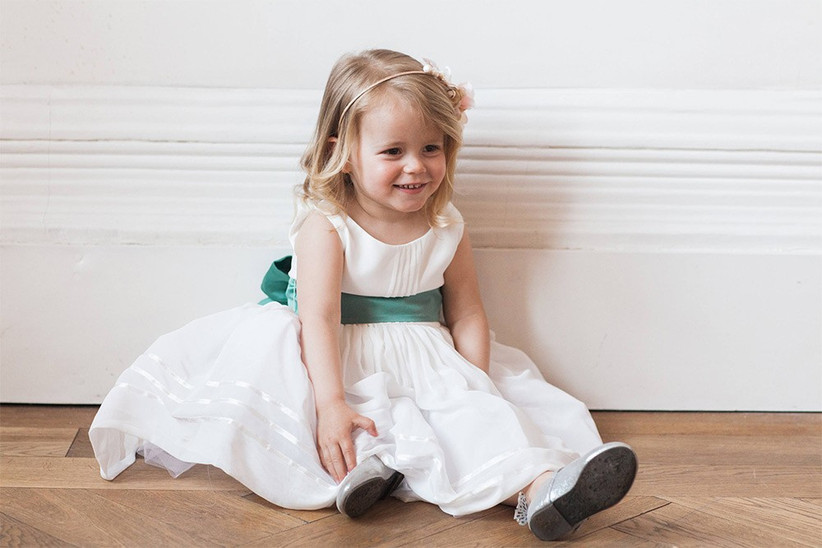 Image: Matchimony at Etsy
Flower girls tend to be girls under the age of seven, if you have some younger members of your family who are older than seven or eight years old then they tend to be called junior bridesmaids – it makes them feel more grown up and part of the bridesmaid squad!
A flower girl may wear a white dress or something fun and pretty, while a junior bridesmaid is more likely to match the colour of the older bridesmaids, although likely in a different style of dress.
What Does the Flower Girl Wear?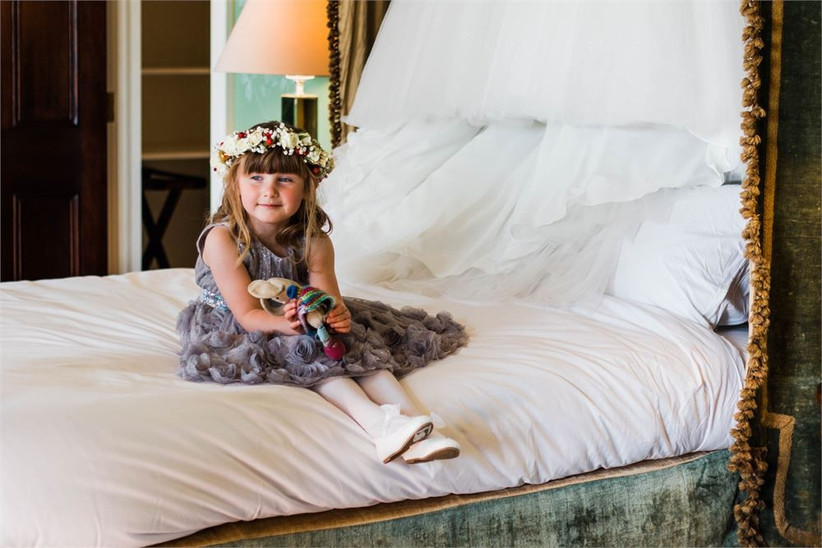 Image: Charlotte Mail
As mentioned above the flower girl can wear pretty much whatever you like. You could choose a traditional white dress or something fun and sparkly that a little girl would love. Alternatively you might want a dress that is a nod to your chosen theme or colour scheme.
Who Pays for the Flower Girl's Dress?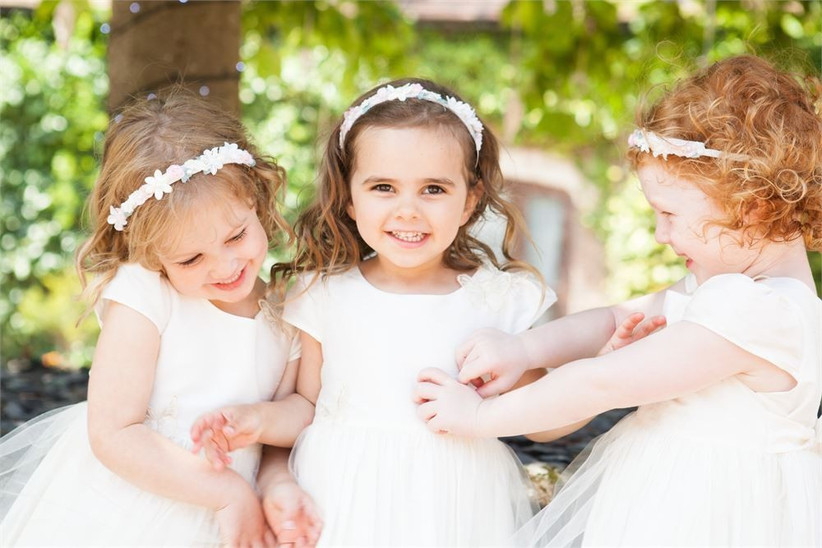 Image: Philip Bedford
Tradition used to state that the parents of the flower girl would pay for her dress. However, most couples are happy to pay for the dress for the flower girl as they want to have some control over what she wears and for it to match the style of the wedding.
What Does the Flower Girl Carry Down the Aisle?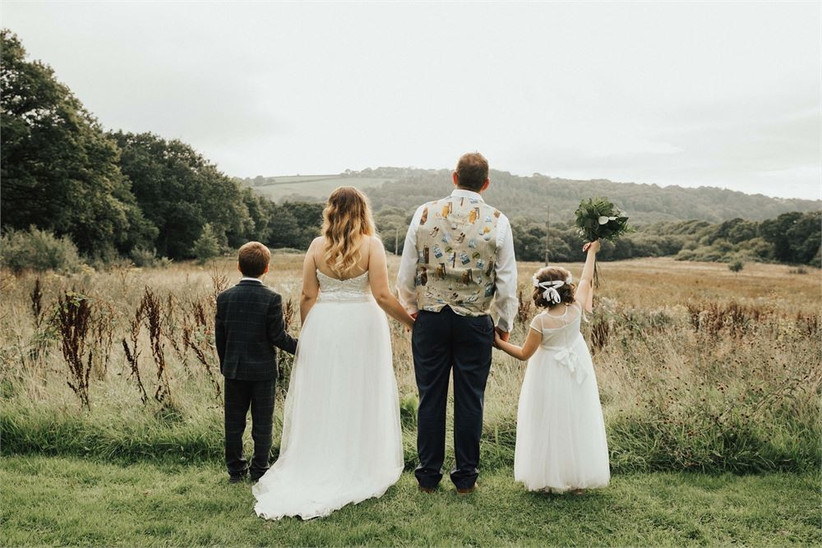 Image: The Wild Bride
The flower girl traditionally carries a pretty basket that is filled with petals to sprinkle down the aisle. If you decide you don't want to have petals sprinkled then she could always hold something like a tiny posy of flowers or even a fairy wand to add some magic to your day.
READ MORE: Flowers for Your Flower Girl – Ideas That They Will Love 
Do We Buy the Flower Girl a Gift?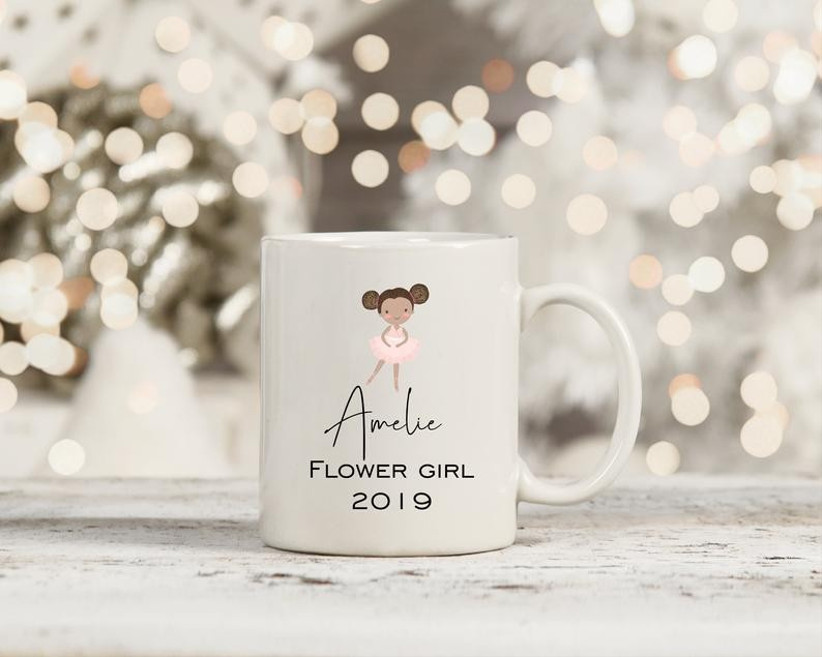 Image: Little Locket Brides / Etsy
There's nothing to say the happy couple have to buy the flower girl a gift but you may want to give her a little memento to remember your wedding day by and as a nice way to say thank you for playing a special part in your wedding ceremony.
If you are on a budget then a lovely photo from your wedding with the flower girl in a pretty frame will be a cute way to say thank you. If you are looking to spend a little more then a special piece of jewellery that is engraved will be a nice gesture and something that she can keep and wear when she is older.
READ MORE: The Cutest Flower Girl Gift Ideas
If you are looking for more ideas for your flower girl then take a look at some of our favourite flower girl dresses.