Who Pays for What in a Wedding? Experts Explain Who Foots the Bill
From traditional etiquette to modern day twists, here's everything you need to know about who pays for what at a UK wedding...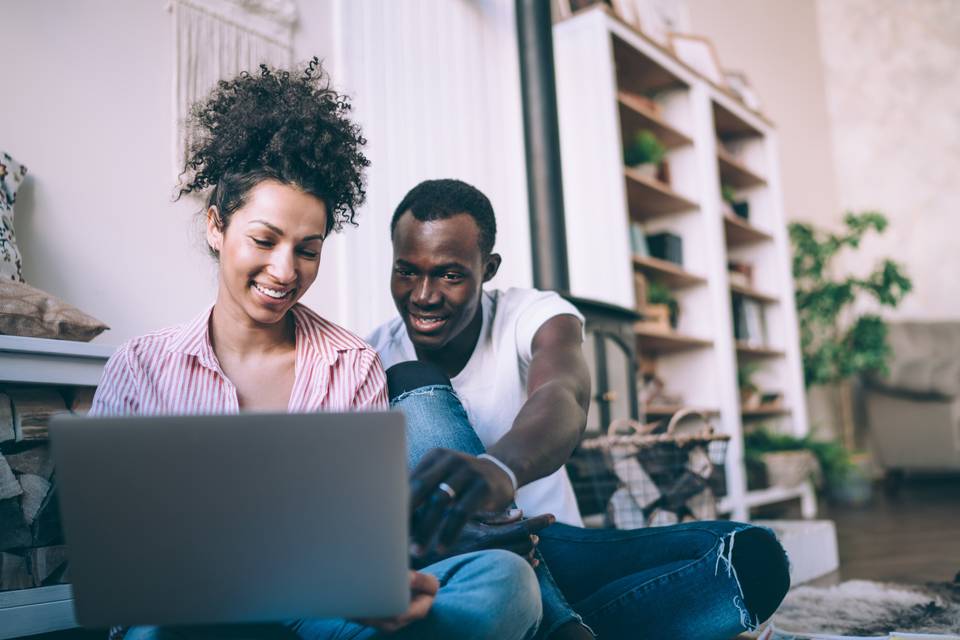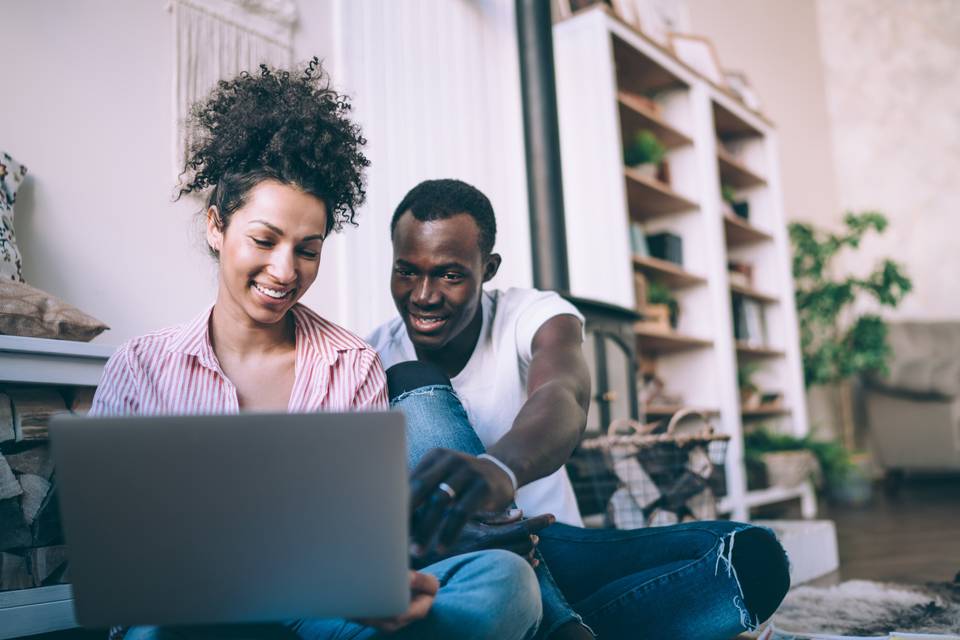 Before you even start planning a wedding and looking at the wedding budget, you first need to figure out who's picking up the bill. Who pays for the wedding in the UK depends on a number of factors, one being whether or not you're planning to go down the traditional route, or you're keen to pave a new path for a more modern take.
Historically, after the cake was cut and confetti thrown, it came down to the bride's parents to fork out for most of the wedding tab - but times have changed. For starters, traditional formats for who pays for a wedding hardly make sense for most LGBTQ+ couples.
What's more, in modern-day situations, many couples want to fund their own weddings (or at least most of it!) to ensure they have full control over their celebrations and get to do things their way.
However, even though you may want to cover the entire cost of a wedding, it simply may not be financially achievable - our most recent wedding survey revealed the 63% of couples had financial contributions from family towards their wedding. In that situation, what's reasonable to ask your parents to pay for? How do you know who should be responsible for which costs?
But our guide doesn't just cover what the couple and their parents pay for in the wedding - we take a look at who pays for the hen or stag do, who pays for bridesmaid dresses and several other aspects of the wedding day and pre-celebrations.
Who Pays for the Wedding in the UK? Traditional Etiquette and Modern Spending Trends
Whether you're here to research who traditionally pays for the wedding, want to look up modern takes on wedding funding or are ready to reinvent traditions for an LGBTQ+ wedding, we have everything you need to know here.
To help you navigate your way through these tricky questions, we explain the traditional way to decide who pays for what at the wedding - along with the modern day update. You can take elements from both and customise them to suit your individual circumstances, as well as get expert advice from several experts including an etiquette expert and our very own wedding expert, Hitched Editor Zoe Burke...
Who Pays for Weddings in the UK?
William
Hanson
, etiquette expert and
podcast presenter
says, "Traditionally, this used to be the bride's parents, although this is now very outdated and rarely happens. Overseas in other cultures outside of the UK, it's tradition for the groom's parents to pay, China for example. It is more the form now for the costs to be shared - not just by the parents of those getting married but by the couple themselves, too.
"However, all circumstances are different. Common sense and communication are the watchwords of modern wedding finance. The ability for two people of the same or binary gender to marry has meant that the old rule books need to be treated with more than a pinch of salt in order to have an effective and elegant celebration."
Who Pays for the Wedding Reception?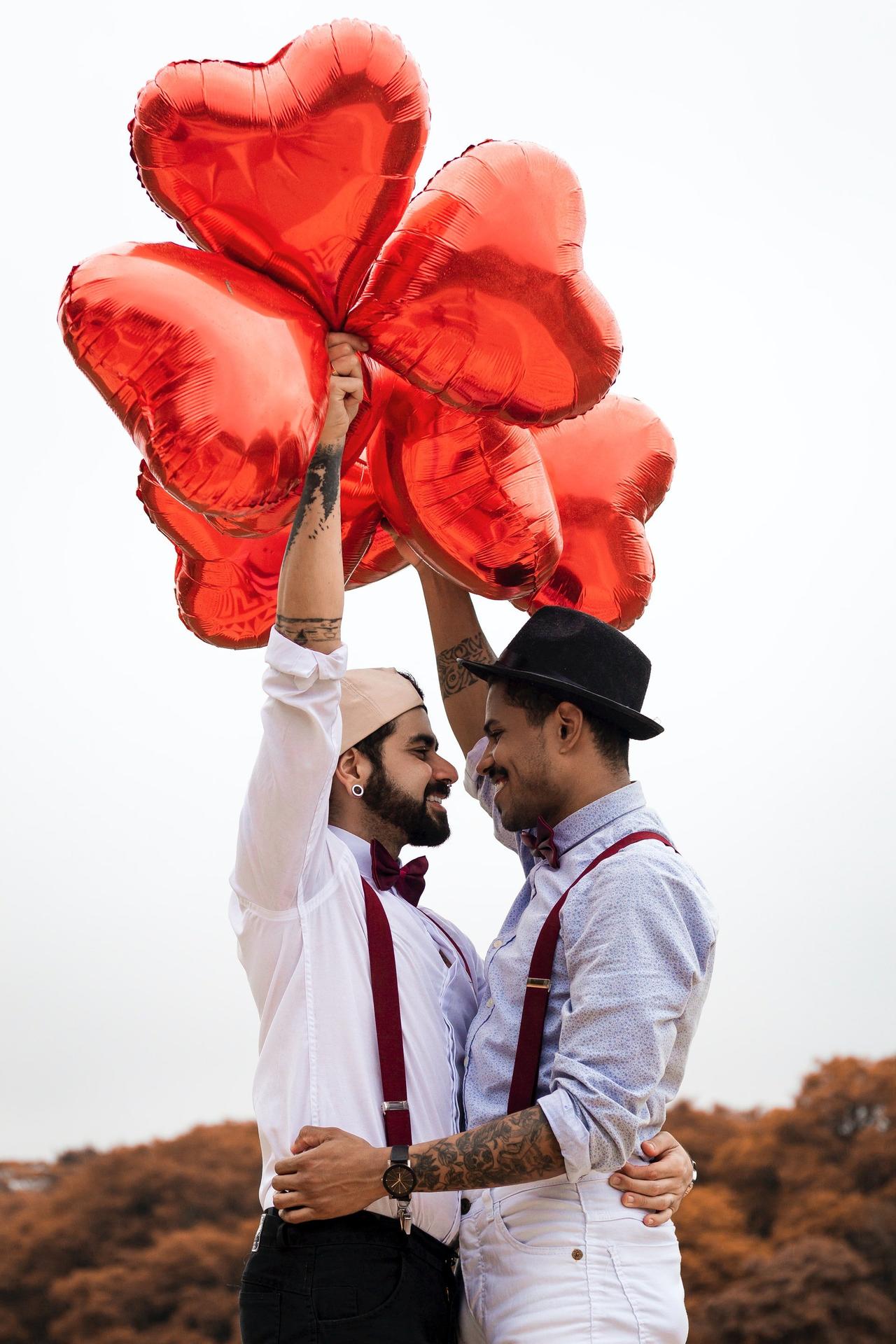 Traditional: As with most of the wedding costs, traditionally the wedding reception is paid for by the bride's family or both parents together.
Modern: Though parents paying for the whole wedding isn't the norm in today's weddings, this is where your families may want to make a contribution. They can cover part of the reception costs by paying for the wedding décor, entertainment or putting some money behind the bar for the guests to enjoy some drinks on the house.
"My parents paid for our whole reception, and they were fantastic about it," says Natalie, who got married in 2018. "They weren't pushy with their input at all. In fact, I often ended up going to them for their opinions, and I really enjoyed coming up with ideas with them!"
Who Pays for the Wedding Flowers?
Traditional: Traditionally, the groom pays for decorative wedding flowers at the wedding ceremony venue while the bride's side of the family pay for the both the wedding party flowers and decorative ones at the wedding reception venue.
Modern: As we know, many couples sit outside of the 'bride and groom' stereotype and even those who don't may want to take a more modern approach to who pays for the wedding flowers. Nowadays, it's usually the couple who pay for their wedding flowers (both decorative and those the wedding party carry).
However, if you were asking parents for money towards the wedding, paying for wedding party flowers or floral displays is a lovely way to use their contributions towards something memorable that can double-up as a keepsake.
Read up on our guide to wedding flower prices to see just how much you'll need to budget here.
Who Pays for the Engagement Ring?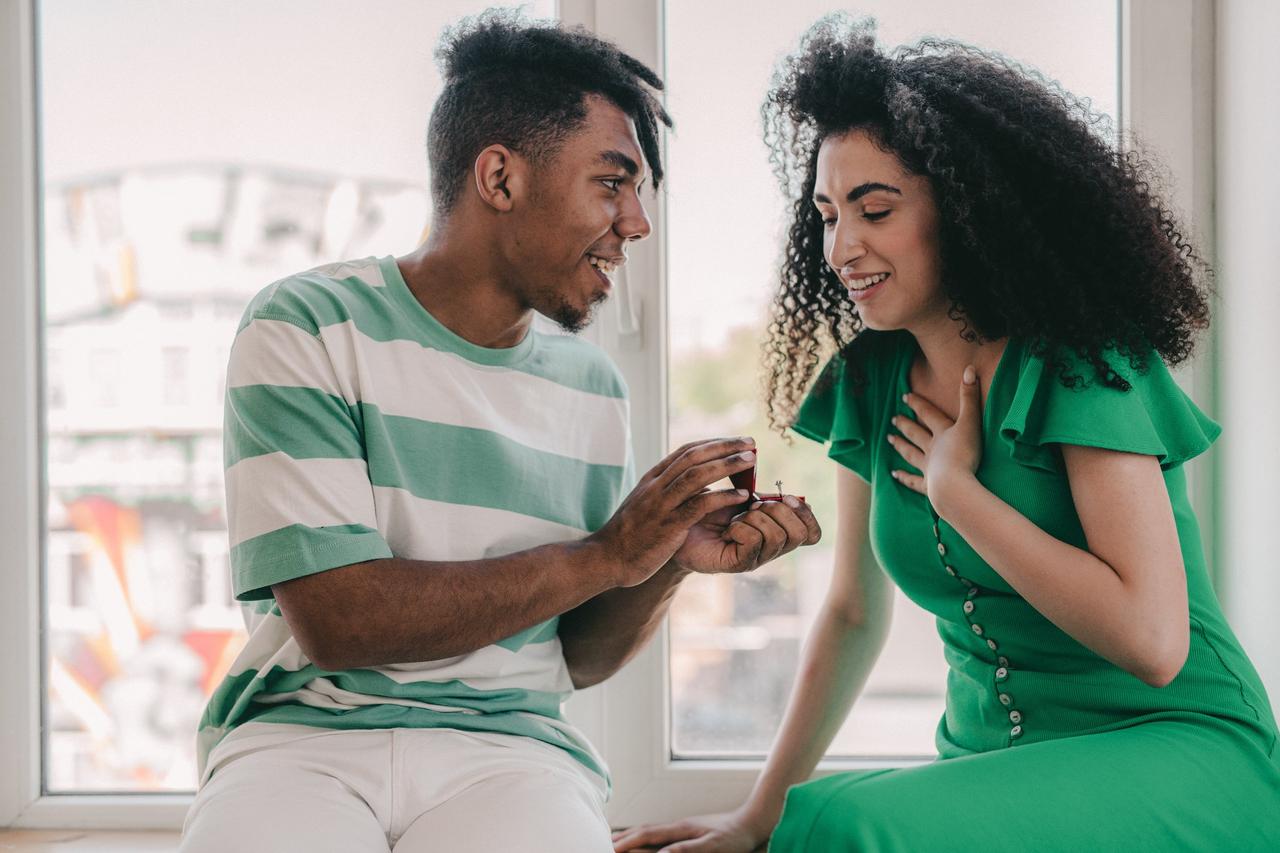 Traditional: Both traditionally and in most modern situations, the person who proposes is the one who is is assumed to pay for the engagement ring as it is purchased prior to the proposal as a surprise. In some traditional circumstances, however, people propose with a family heirloom which would have been purchased by previous generations within the family.
Modern: The person proposing buying the engagement ring is a tradition which most couples continue to fulfil today, however some couples do split the cost of an engagement ring. This is often done in situations where someone proposes with a temporary proposal ring which is then swapped for something more permanent afterwards, sometimes coming out of a joint or savings account.
An example of one couple who shunned this tradition is Jake and Owen. "Jake proposed to me without a ring because I never wear them," says Owen, who got married in 2019. "We went to a jewellers together a few weeks later, and I bought him an engagement ring. He actually ended up getting me an engagement watch, but we hadn't planned that - I just saw one I'd wanted for ages."
Who Pays for the Wedding Dress?
Traditional: It's a well-known tradition that the bride's side is expected to pay for the wedding dress, but there isn't any real specification as to who in particular should pay. In most traditional situations, it's the bride's parents who buy her wedding dress, plus any accessories such as a wedding veil, bridal clutch bag and perhaps some designer wedding shoes?
Modern: With so many couples now looking to fund their own weddings, more and more brides are choosing to buy their own wedding dresses. One reason for this could be that this set-up can lead to difficulties if the mother of the bride pictures her darling daughter in a princess gown while the bride-to-be wants a minimalist sheath. Ever heard the phrase, "whoever pays the piper calls the tune"?
Who Pays for the Bridesmaid Dresses?
Traditional: Traditionally, the bride isn't expected to pay for her own dress or the bridesmaid dresses as her family are expected to foot the bill for their outfits.
Modern: It seems some traditions do stick when it comes to modern day weddings. William Hanson explains, "Even today, the bride's side (or the bride herself) are usually expected to pay for bridesmaid dresses, especially if the bride has specific requirements and wants her bridesmaids in certain outfits."
Though bridesmaids are rarely asked to pay for their own dresses, there are situations where more modern expectations are in place. As an etiquette expert, William shares his advice for anyone finding themselves in this situation. "If the bride's side cannot afford to pay for bridesmaid dresses, it's not the done thing to expect bridesmaids to fund dresses of a particular or exact standard.
"That said, bridesmaids should ask the bride what colours to avoid, what style they'd like and try their best to adhere to the overall theme."
Who Pays for the Groomsmen's Suits?
Traditional: Tradition states that it's a groom's family who cover the costs of the wedding suits whether they are hired or bought. Traditionally, the contribution for these outfits stops at the suits and doesn't cover shirts, ties, shoes and any extra accessories.
Modern: Explaining how this tradition has evolved, William says, "These outfits are different from bridesmaids as the ushers and groomsmen tend to wear morning dress or a lounge suit - an outfit which can be worn to different events."
So, because they get more use, many couples ask the men in their wedding party to cover the cost of their suits themselves. However, in terms of wedding etiquette, there is an exception according to William, "A more modern trend now is to have groomsmen all in the same suit. If the couple wish for the ushers to all wear the same matching outfit, it would be correct for them to pay for the purchase or rental of said attire."
Who Pays for the Hen Party?
Traditional: Editor of Hitched, Zoe Burke is no stranger to both wedding etiquette and planning a hen do.
She shed some light on who pays for the hen party in a more traditional setting, "Typically, the hen party is paid for by the hens. The maid of honour or bridesmaids organising the hen party should include the cost of the bride within the total cost of the event, and divide it up between everyone so each attendee chips in a little bit."
Modern: Explaining how this looks with a more modern approach, Zoe says, "The traditional approach isn't a hard and fast rule though - if the hen celebrations are particularly expensive, it may be that the bride is asked to contribute some or all of her share. I would recommend that if it's being planned as a surprise for the bride that costs are kept at an affordable level so that everyone can chip in.
"When I organised a hen do for my sister, I recognised that we were doing something a little more expensive, so I made sure I could afford to cover her share, but did say it was optional to contribute. A few people chipped in, some chose not to, but I was happy with that as I'd planned something I knew I could fund.
"Sometimes the bride's partner may also offer to chip in - again this is entirely optional and not something to ask for, but it's a lovely gesture. My sister's now-husband very kindly put in some money, which I used towards the first round of drinks for everyone at dinner."
Likewise, if you were going with the modern trend of planning a sten do, you should think about the cost overall and those planning should decide whether the traditional approach is fair and attainable for everyone, or if you need a more modern approach.
Who Pays for the Stag Do?
Traditional: Similarly to the way hen parties are traditionally financed, William explains that, "The cost of stag dos are traditionally shared by those attending. It's customary for those attending to cover the costs for the stag so they don't pay."
Modern: Zoe explains the similarities between hen parties and stag dos. She says, "Again, there's no set rule for who pays for the stag do, but you typically find that those attending the stag will cover the costs for the groom. However, for this to be the case, it's really important that your goal is to plan a stag do that's affordable for everyone.
"I would always say that if the groom is involved in the planning or the stag do is expensive, then he should cover at least some, if not all of his costs, but if you're planning something more affordable and everyone is happy to chip in then it's a nice pre-wedding treat for your pal!
"I always recommend making it optional to chip in if it's more than a nominal amount. You won't know everyone's financial situation and it could be the difference between someone being able to attend or dropping out."
Who Pays for the Wedding Rings?
Traditional: When it comes to traditions on who pays for what in the wedding, we really like this one! The traditional set up is for each person to buy their partner's wedding ring, as a token or gesture of your love for each other on the wedding day.
Modern: Though this is a sweet tradition many couples still love to embrace, Zoe explains how you can put your own spin on it. She says, "Traditionally, the bride pays for the groom's wedding ring, and the groom pays for the bride's wedding ring - but don't feel beholden to tradition! Your wedding may not consist of a bride and groom, or you may not keep your finances separate.
"I think it's a nice gesture - even if it is just that, a token gesture - to buy each other's wedding rings, but it's perfectly valid to buy them both from your joint account and pay together. You might even get a good deal on a matching set - and if that's the case, it doesn't make sense to buy them separately.
"If you do want to do something special with your partner's wedding ring and you aren't paying for them separately, you could always arrange some secret engraving on the inside of the band once it's all paid for and you have them in your possession - it's an even more romantic idea and less dated than the idea of one person paying for the man's wedding band and vice versa.
Who Pays for the Honeymoon?
Traditional: Traditionally speaking, the honeymoon was always planned and paid for by the groom. Though this is an age-old tradition, the team at Turquoise Holidays confirmed that around 25% of their honeymoon packages are still paid for by grooms, however more often than not, the groom's partner is more than aware of the cost.
Modern: It's fair to say that in many cases nowadays, with travel being such a priority for so many couples, that it's not just one person or the other who forks out for the honeymoon. Lizzie Jones, Marketing Director at Turquoise Honeymoons says, "More and more we are finding that honeymoons are a fifty-fifty joint effort when it comes to planning.
"One trend we have seen emerge post-covid is that couples' parents are offering to pay for the honeymoon as their gift or contribution for the wedding costs. Though an emerging trend, this currently accounts for 10% of the honeymoons booked with us in 2022.
"Another trend we've seen make a comeback here at Turquoise is the resurgence of the honeymoon gift list. We did see a decline in honeymoon gift list interest around six or seven years ago, when couples opted for more traditional household item gift lists.
"However, since the pandemic, it seems newlyweds are eager to travel and, because of that, we've seen an increase in couples using the honeymoon gift list to either buffer some of the honeymoon cost through vouchers or for guests to pay for experiences and upgrades throughout the honeymoon."
With all that in mind and money on the brain, we're sure, why not take a look at our guide to planning a wedding budget - it takes you through all the steps one-by-one and if you're concerned about costs, we also have a roundup of wedding budget hacks for spend-savvy couples!