Who Pays for the Wedding? Traditional Etiquette vs Modern Wedding Trends
The question of who pays for the wedding isn't as straightforward as it once was. We explain the traditional way to split the costs, as well as revealing how real couples are paying for their weddings these days.
We have included third party products to help you navigate and enjoy life's biggest moments. Purchases made through links on this page may earn us a commission.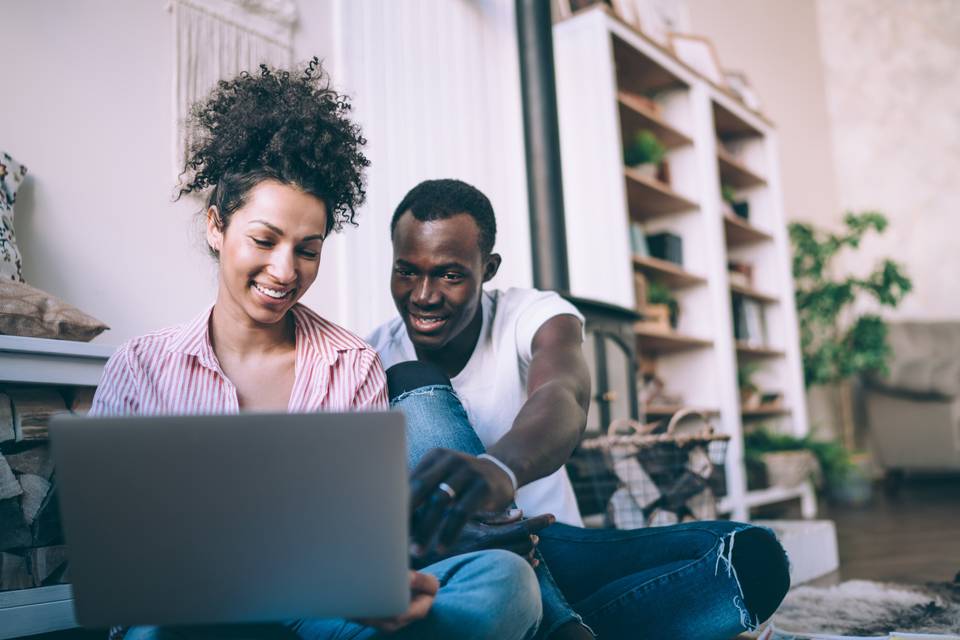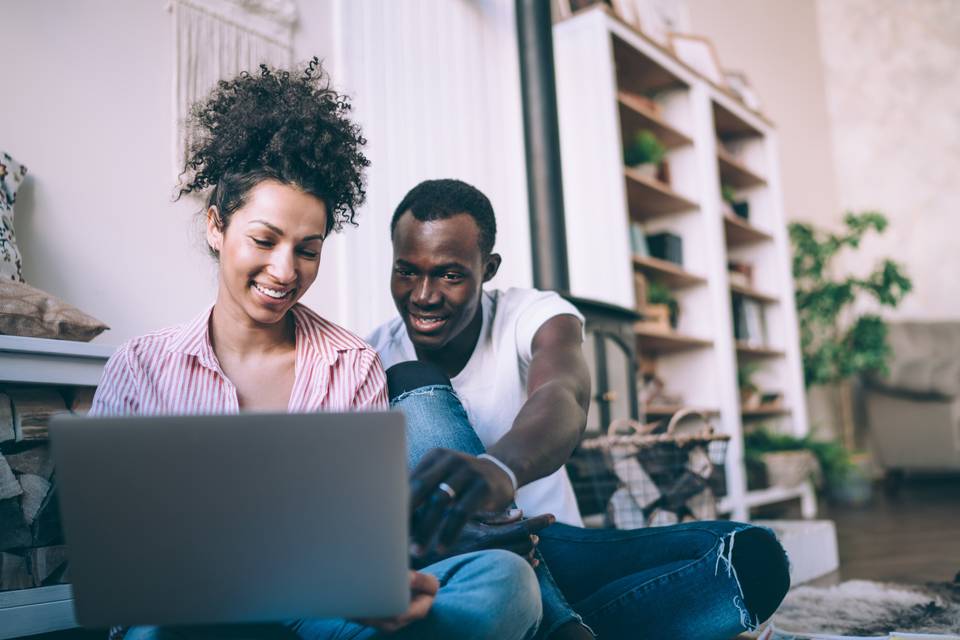 Working out who should pay for what at a wedding can be a minefield.
In years gone by, after the cake had been cut and the confetti swept away, it was the norm for the bride's parents to pick up most of the bill.
But times have changed. For starters, this budget model hardly makes sense for same-sex and non-binary couples.
What's more, we're hearing from increasing numbers of couples who want to cover their own wedding costs in order to have full control of their celebrations. After all, if one or both sets of parents are making a large contribution, it's likely they'll have thoughts on how the wedding should look. And if you're already living with your partner - as is likely - you're more used to being independent.
However, even though you may want to cover the entire cost of your wedding, it simply may not be financially achievable. In that situation, what's reasonable to ask your parents to pay for? How do you know who should be responsible for which costs?
To help you navigate your way through these tricky questions, we explain the traditional way to decide who pays for what at the wedding - and the 2021 update. You can take elements from both and customise them to suit your individual circumstances.
READ MORE
Traditionally, Who Pays for What at Weddings in the UK?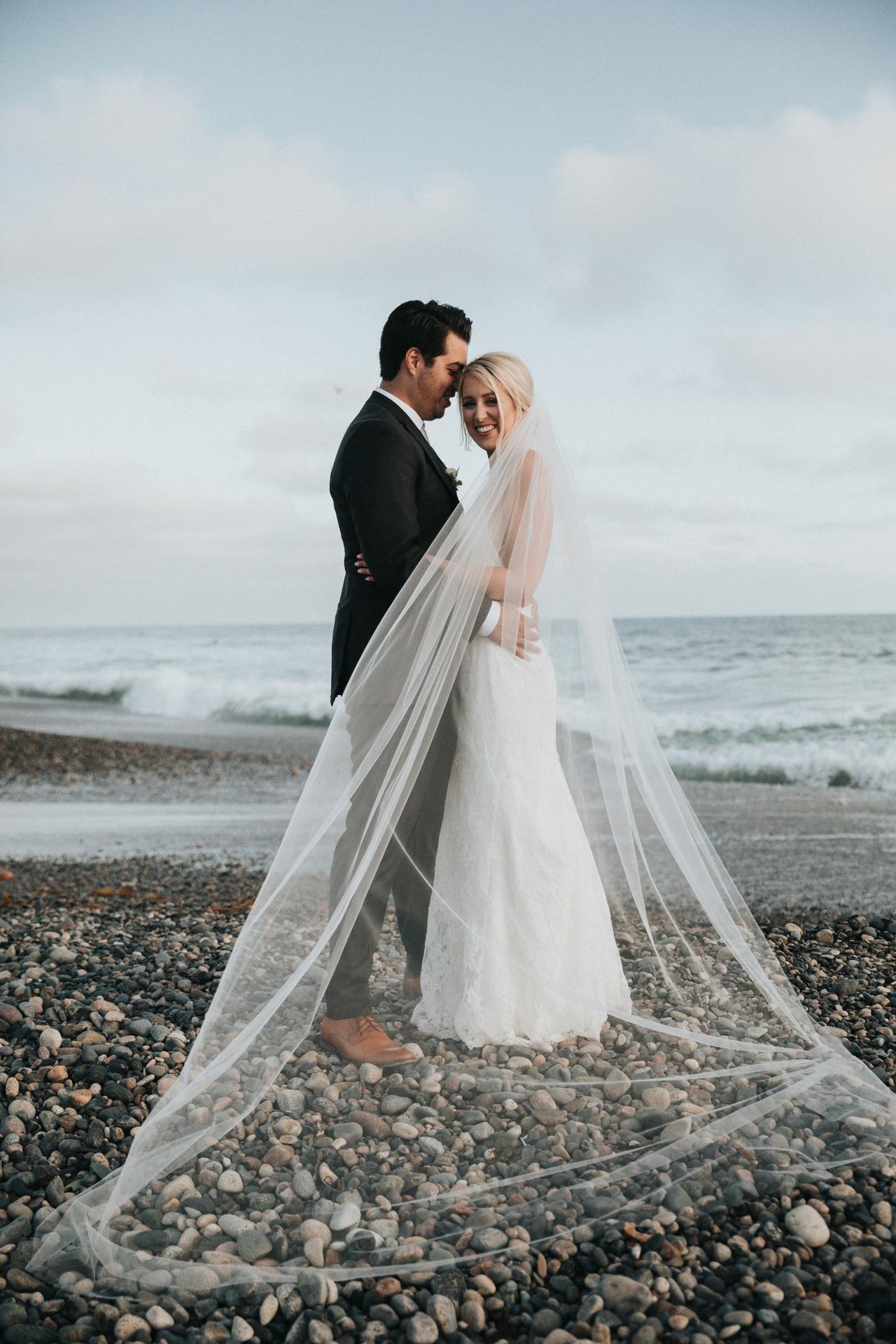 Engagement Ring: The Groom
Within a heterosexual couple, the custom is for the groom to pay for the ring he puts on his fiancée's finger.
Wedding Rings: The Couple
The groom pays for the bride's ring and the bride pays for the groom's ring.
The Groom's Suit: The Groom or His Family
The groom is responsible for every aspect of his outfit, although the bride may gift him special accessories on the wedding morning, such as cufflinks or a watch.
READ MORE: 21 Romantic Ways to Surprise Your Bride or Groom on Your Wedding Day
Wedding Dress & Accessories: The Bride's Family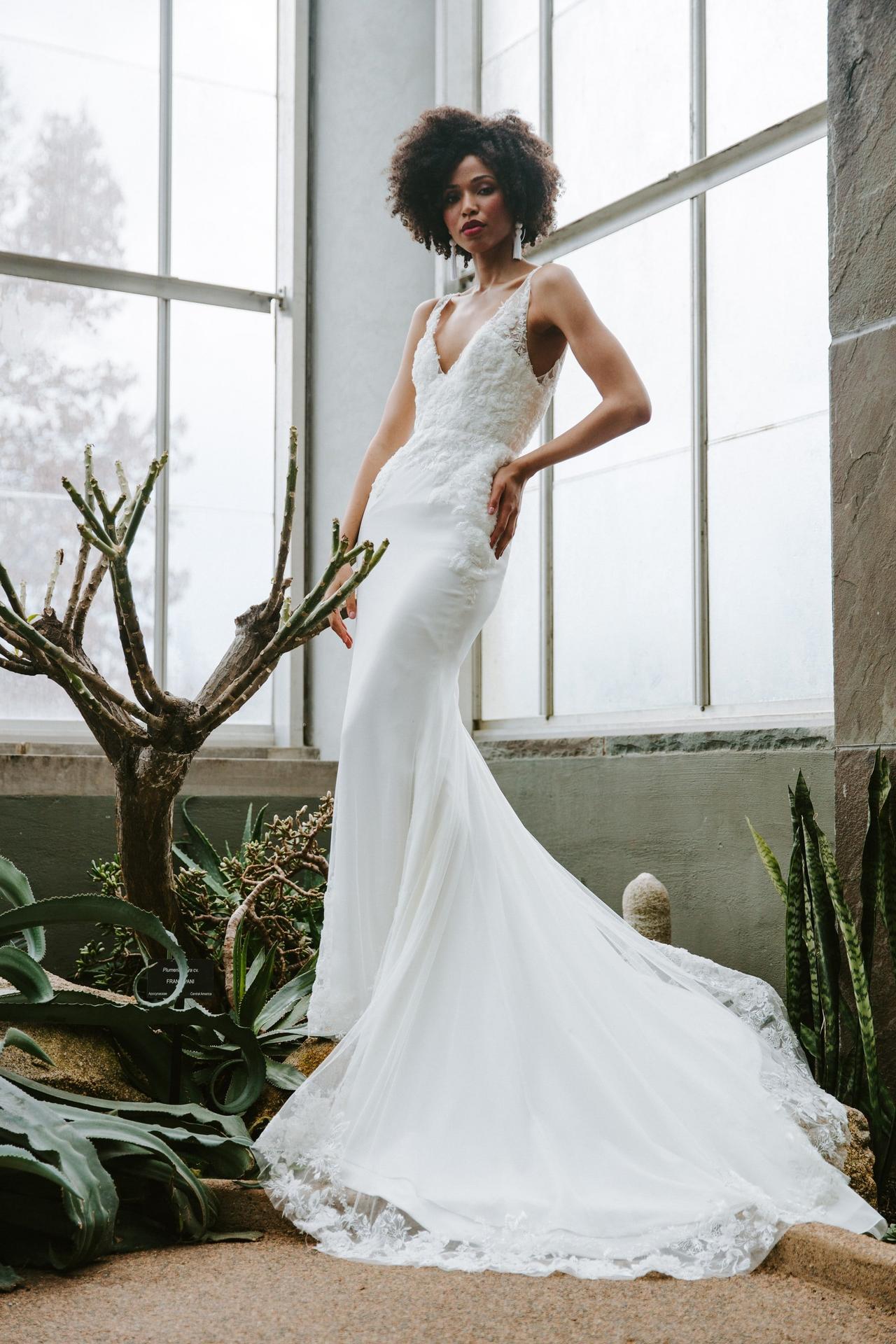 It's traditional for the bride's family to pay for the dress, plus any accessories such as a veil and shoes. Of course, this set-up can lead to difficulties if the mother of the bride pictures her darling daughter in a princess gown while the bride-to-be wants a minimalist sheath. Ever heard the phrase, "whoever pays the piper calls the tune"?
Wedding Ceremony: The Bride's Family
While the groom may cover admin costs, all décor expenses are met by the bride's family.
READ MORE: 31 Beautiful Wedding Aisle Décor Ideas
Wedding Reception: The Bride's Family
Sense a theme developing? The bride's family pay for every aspect of the reception, including flowers, catering, cake, entertainment, venue hire... At this point, we really don't know what the bride is spending her own hard-earned money on, but it's certainly not anything wedding-related.
Gifts for Bridesmaids: The Bride
Oh wait, here comes the bride! Traditionally, the bride's list of costs includes bridesmaids' presents, plus hairdressing and make-up fees.
READ MORE: Bridesmaid Gifts: 30 Ideas to Suit Every Budget
The Bridesmaids' Outfits: The Bride's Family
The bride's getting off lightly when it comes to the bridesmaids, however, as her family will be paying for their outfits.
Groomsmen's Suits: The Groom or the Groom's Family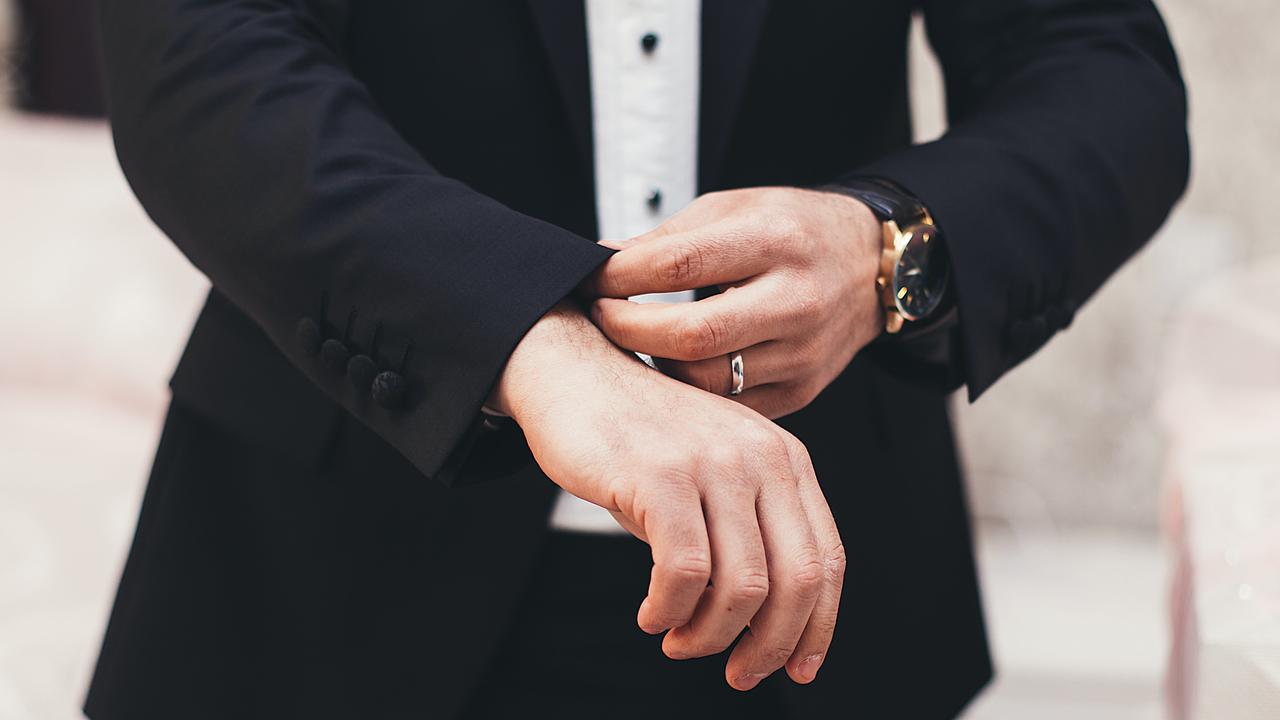 The groom's parents traditionally cover the cost of suits, whether hired or bought, hire, for the usher, best man and father of the groom. Whether they also spring for shoes, shirts, ties etc depends on the individual family. Traditionally, that's as far as their contribution goes.
Guest Accommodation: The Bride's and Groom's Families
The idea is that each family pays for the guests who are "on their side" - that is, friends or relatives of the bride will be paid for by the bride's family, and those of the groom by the groom's family. What happens with mutual friends is unclear, but we have a funny feeling they're ending up on the bride's family's bill.
READ MORE: 23 Wedding Venues with Accommodation: Where to Stay in Style
Transport: The Bride's and Groom's Families
The bride's family pays for her transport to the ceremony, and the newlywed's transport to the reception venue, if needed. The groom's family pays for his transport to the ceremony.
The Honeymoon: The Groom
The groom organises the honeymoon, and either pays for it himself or with help from his family.
The 2021 Wedding Spending Update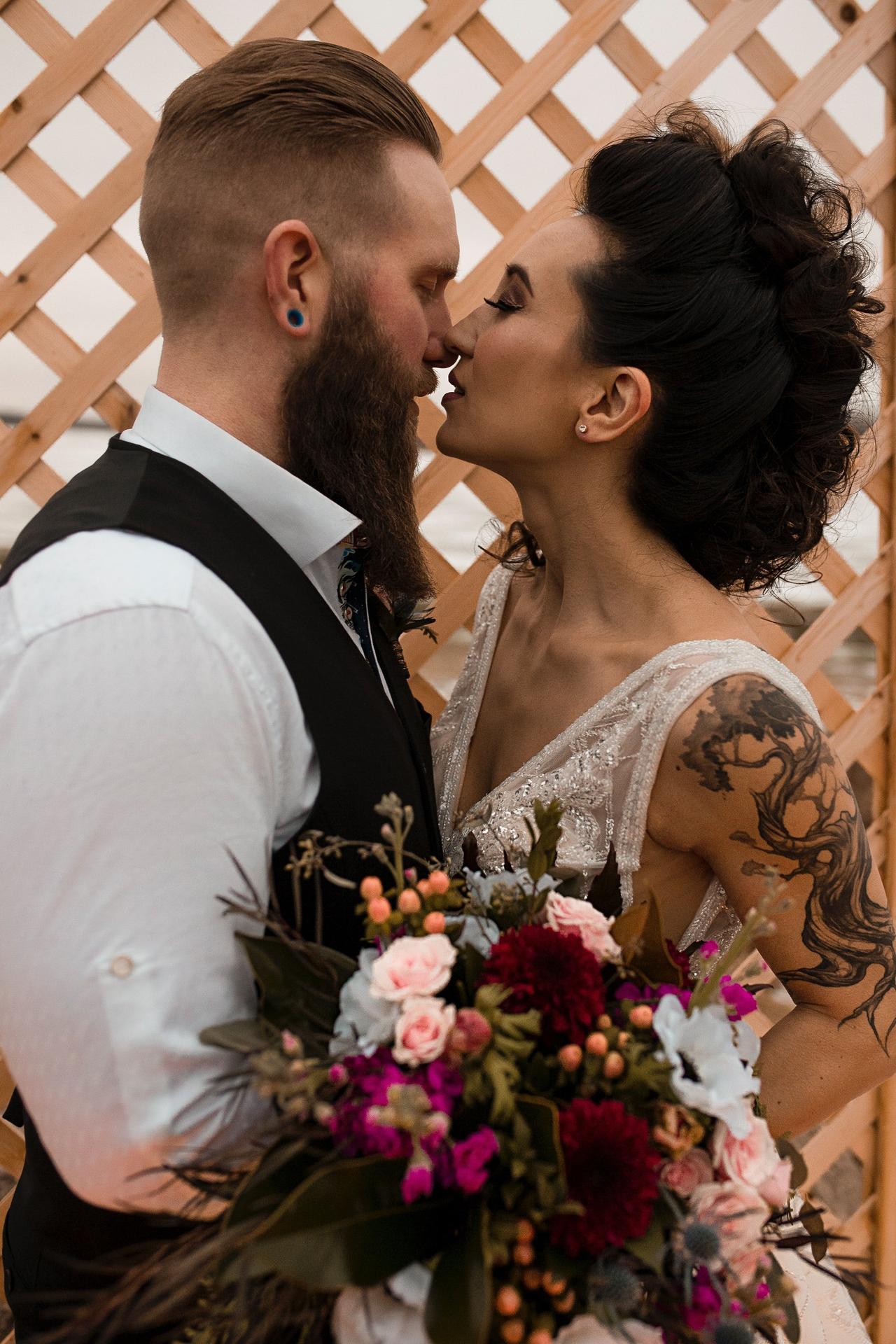 Engagement Ring(s)
As a general rule, the person who proposes buys the ring - or at least a placeholder version, before paying for a forever-ring that the person being proposed to chooses afterwards - but this isn't set in stone. "Jake proposed to me without a ring because I never wear them," says Owen, who got married in 2019. "We went to a jewellers together a few weeks later, and I bought him an engagement ring. He actually ended up getting me a watch, but we hadn't planned that - I just saw one I'd wanted for ages."
READ MORE: 10 Traditions to Ditch or Reinvent for a Same-Sex Wedding
Wedding Rings
We think it's still a nice idea to pay for each other's rings. Of course, if one of you chooses a diamond-studded white gold band while the other opts for an very affordable, simple ring, that may cause arguments. To avoid this, make sure you sit down and agree a budget in advance. If one or both of you has a tendency to get caught up in the moment and overspend, go ring-shopping together - you may find it a romantic part of wedding planning in any case! There's nothing to say, however, that either of you has to wear a ring. As an alternative, you could consider wedding ring tattoos - or just go ring-free!
The Couple's Outfits
Either you pay, or your families may offer to cover the costs or make a contribution. If your family are putting money towards your wedding dress or suit, it's a nice idea to involve them by taking them along when you're choosing. However, if you feel that will end up in fashion-related arguments, invite them to a fitting instead, once the decision's been made.
Wedding Ceremony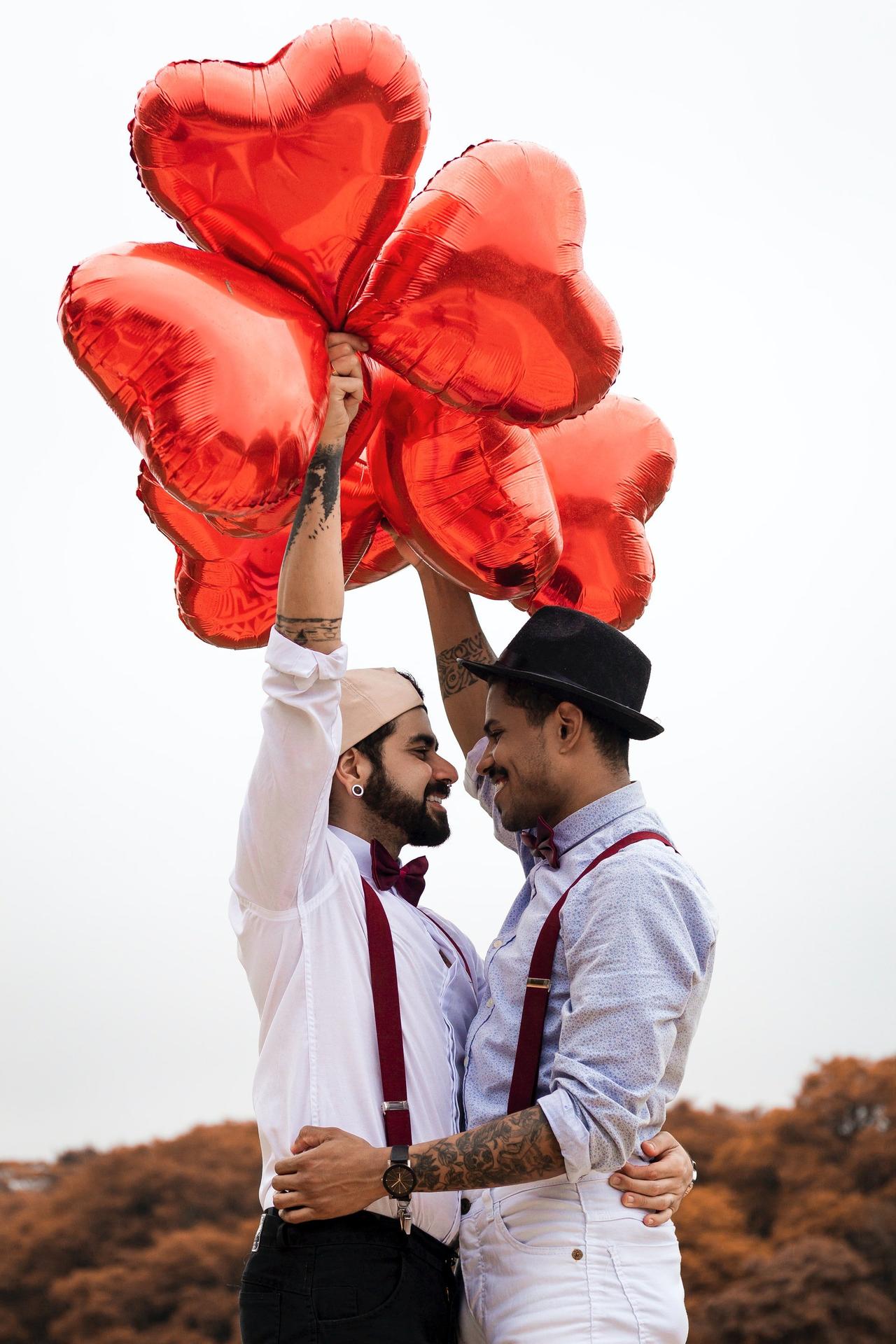 The couple will normally cover the cost of the ceremony. When you're making your budget, work out exactly what you'll need to include - venue or room hire, fees, celebrant charges and any décor costs.
READ MORE: The Complete Wedding Ceremony Guide: How to Plan the Order of Your Ceremony
Wedding Reception
This is where your families may want to make a contribution. If they're paying for the whole shebang, the danger is that they might get over-involved in the planning - although that's not always the case. "My parents paid for our whole reception, and they were fantastic about it," says Natalie, who got married in 2018. "They weren't pushy with their input at all. In fact, I often ended up going to them for their opinions, and I really enjoyed coming up with ideas with them!"
However, if you feel that a contribution from your families could involve unwelcome interference in your decision-making, it might be worth giving them a specific area of the wedding to pay for. They're allowed to have significant say in that, but you two make the final decisions! Areas to consider handing over include the flowers, cake, music and catering, but only if you know you and the parents in question are on a similar wavelength.
READ MORE: The Ultimate Wedding Checklist: Your Complete Month-by-Month Guide
One thing to look out for is the potential for conflict if one set of parents is paying more than the other, or one isn't contributing at all. The last thing you want to do is shut the non-paying parents out of your plans, so keep sharing your ideas with them. A contribution is a lovely bonus, not an obligation. And if you assign the contributing parents a specific wedding area, you can justify their involvement to the non-paying parents - "Well, of course Claire's mum is coming to the florist appointment, she's paying for the flowers!"
Gifts for Bridesmaids & Groomsmen
Bridesmaids, groomsmen, groomsmaids, bridesmen - whatever you're calling your entourages, you either pay for the thank-you gifts individually or split the whole cost together.
The Bridesmaids' & Groomsmen's Outfits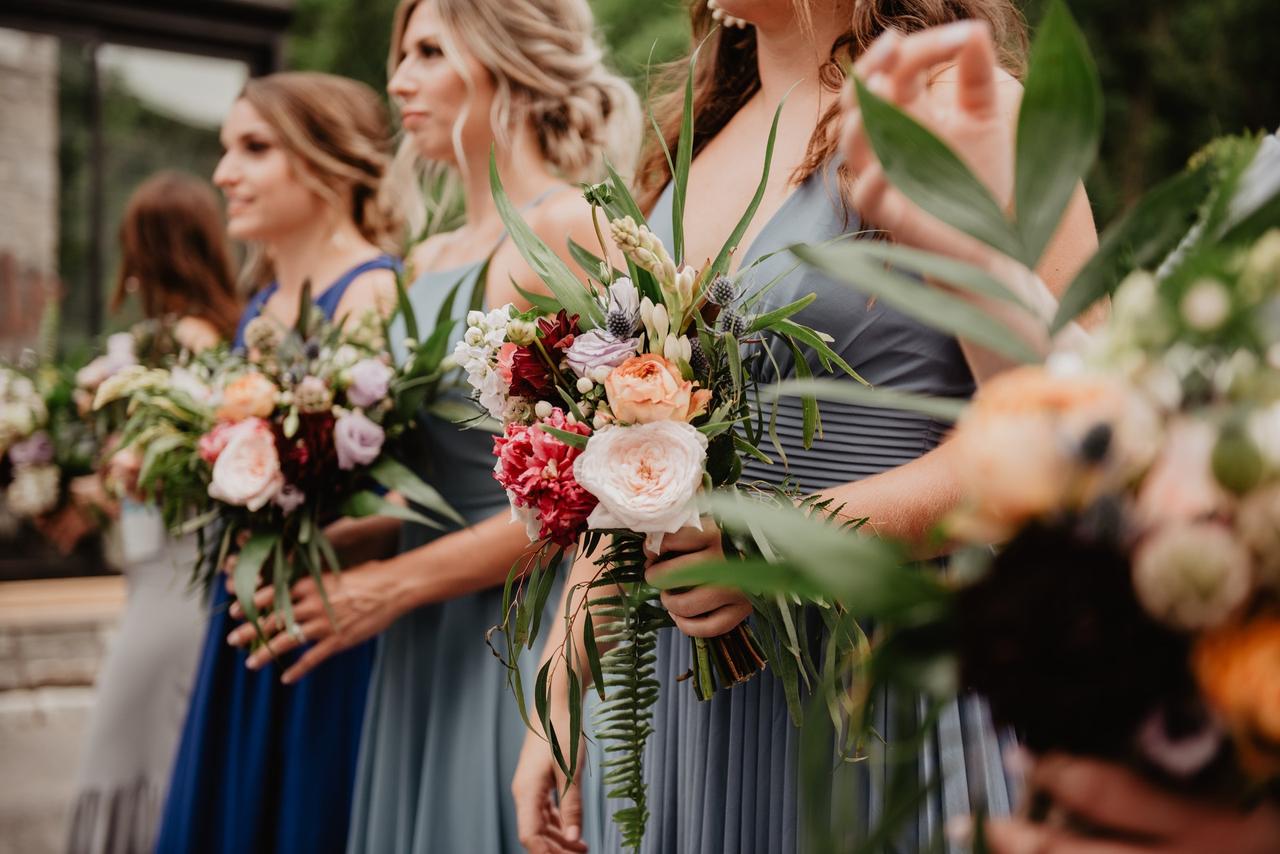 These can be funded by the couple or by the bridesmaids/groomsmen themselves. The rule of thumb here is that if you want them to wear a specific suit or dress, you pay. "When one of my cousins got married, she sent all the bridesmaids a link to the very expensive Ghost dress she wanted us to wear - and buy ourselves!," says Katie. "It was really awkward, because I just couldn't afford it, and the dress wasn't my style at all."
Such behaviour is unlikely to lead to a happy wedding party. If you're not paying, you can have a moodboard session to give them a colour scheme or general look, then let them buy their own outfits or wear something suitable they already own.
Guest Accommodation
It's expected that guests pay for their own accommodation. You may want to make an exception for the wedding party or any close family members, if your budget allows, but it's not compulsory.
Transport
Have your heart set on a particular form of transport that's out of your budget? If one or both sets of parents are offering to contribute to the wedding, you could use the money on a chic classic car or boho campervan. Otherwise, it's down to the couple.
The Honeymoon
The couple pays for the honeymoon - unless, of course, you decide to set up a honeymoon gift list instead of asking for the traditional homewares. This means your wedding guests can contribute to your newlywed holiday, either by buying you specific experiences (a night at a five-star hotel; a special dinner) or contributing to the overall cost.
One way to decide whether to set up a honeymoon gift list is to choose your destination and work out whether you can afford it. To get started, check out our guide to the 50 best honeymoon destinations around the world.