Ring Bearer Duties Explained
Unsure about the role of a ring bearer? Check out our comprehensive guide to ring bearer duties below...
We have included third party products to help you navigate and enjoy life's biggest moments. Purchases made through links on this page may earn us a commission.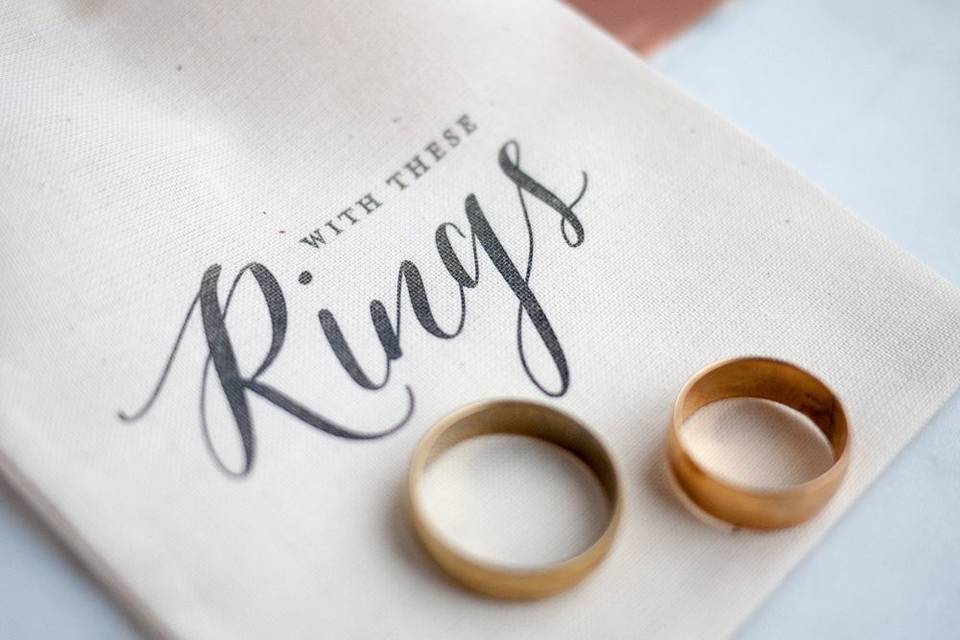 The ring bearer has one of the most important jobs of the ceremony as they are required to present the wedding rings to the bride and groom – but who do you entrust with this traditional duty?
Here, we explain everything you need to know about the role of the ring bearer.
What Does a Ring Bearer Do?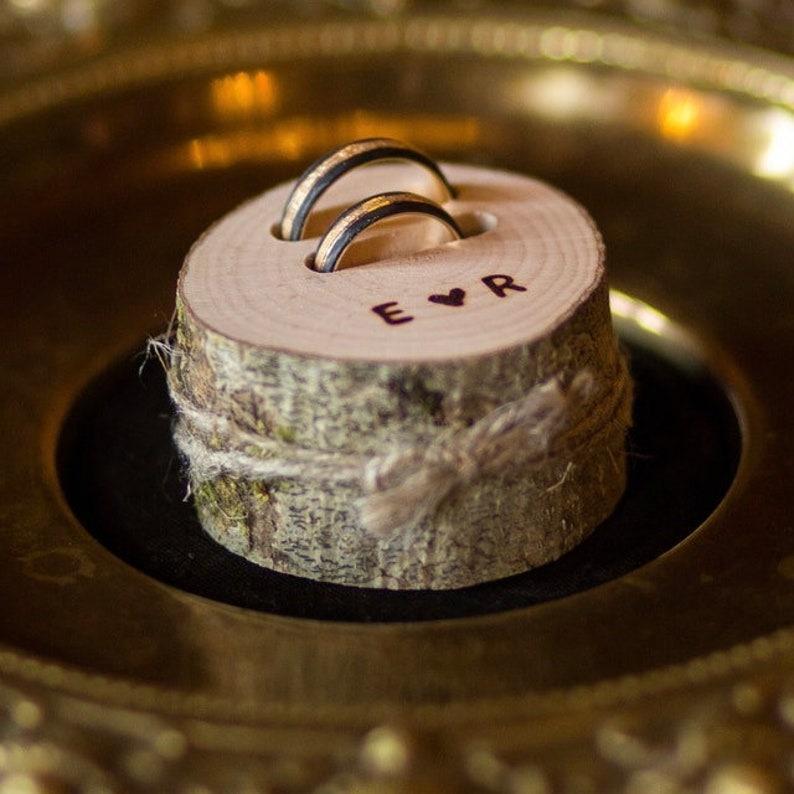 https://www.awin1.com/cread.php?awinmid=6091&awinaffid=565019&clickref=hitched-ring-bearer-duties-explained&platform=dl&ued=https%3A%2F%2Fwww.etsy.com%2Flisting%2F1491730632%2Frustic-ring-bearer-pillow-wedding-wood%3Fref%3Dsold_out_ad-5%26pro%3D1%26frs%3D1%26plkey%3D12c90b56c28f7deef0c4981e253925ee5dbc3e0f%253A1491730632
Image: Etsy / NiceDaysFavor
Traditionally, it's the job of a young boy aged around four to eight to act as the ring bearer. They walk up the aisle with the rings tied to a small pillow. Whilst the page boy would walk down the aisle holding the bride's dress, the ring bearer would carry the rings.
READ MORE: What is the Difference Between a Page Boy and a Ring Bearer?
As you can imagine, it's a bit risky to entrust a young child with something as expensive as a wedding ring – no matter how careful they are! If you are worried about this, it may be a good idea to get the ring bearer to carry fake rings and leave the real rings in the care of the best man.
If you're the trusting type and choose to have the ring bearer carry the real things down the aisle, have them handed to him just before he starts walking. Give them to him too early on and you run the risk of them getting lost!
Tradition also states that the ring bearer usually walks down the aisle after the last bridesmaid and before the flower girl, if you have one.
It's worth remembering that it's not essential to have a ring bearer. However, if there's a special someone who you want to involve more in your big day, then giving them ring bearer duties would be a wonderful honour. Oh, and it doesn't have to be a page boy! You could enlist the help of a flower girl or even a pet… keep reading!
Who Can Be a Ring Bearer?
Although it's traditional for a young boy to be your ring bearer, it's okay to break the wedding rules and choose whoever you see fit to do the job.
The Best Man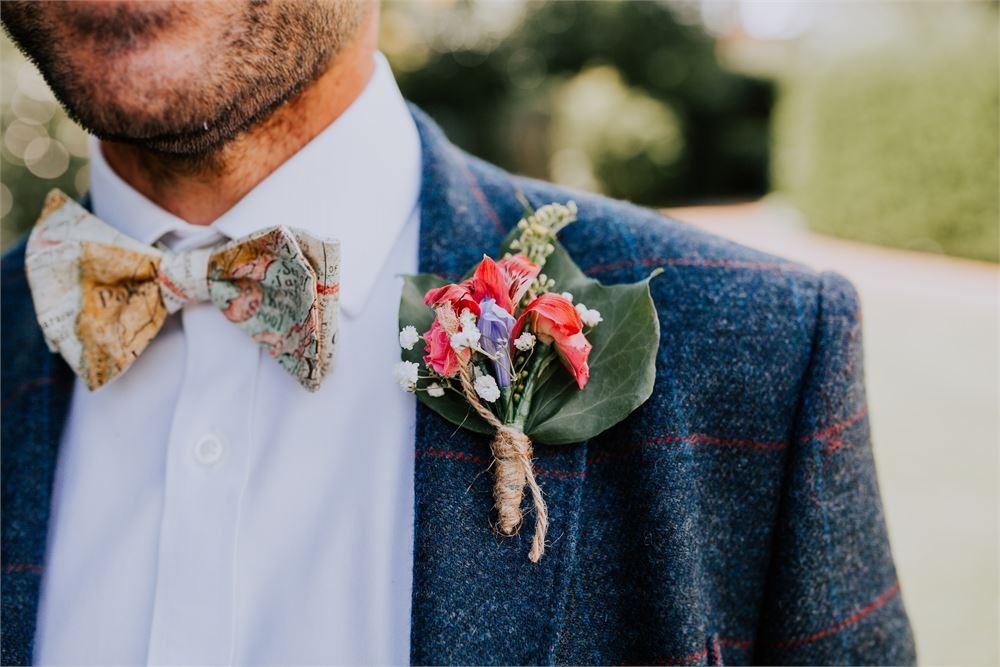 Image: Sally Rawlins
One of the main duties of a best man is for them to keep the wedding rings safe in the run up to the ceremony, so if you're not having a page boy or a flower girl then the best man would be the ideal ring bearer.
Keeping hold of the rings is a huge responsibility, so don't forget to thank your best man after the wedding by presenting him with a thoughtful groomsmen gift.
READ MORE: The Best Man Duties Explained
Page Boys and Flower Girls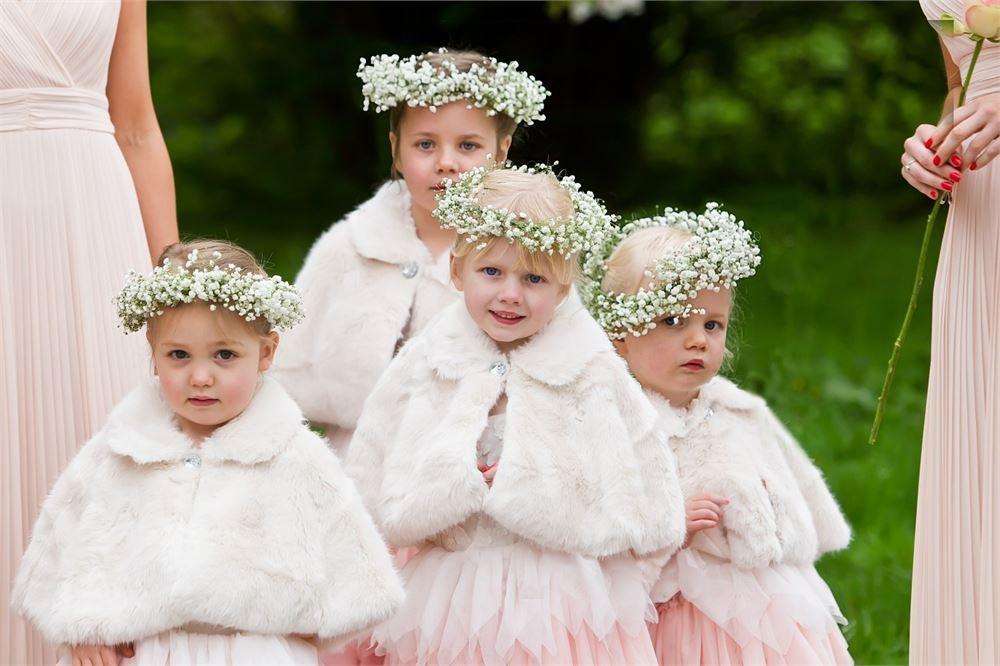 Image: Bruce Nevill
Everybody loves a cute flower girl or a page boy! Whoever you choose, remember that they don't necessarily have to be directly related to you – as long as they have a close connection to the couple.
Giving mini guests the ring bearer responsibility will make them feel thrilled to bits that they're going to play such an important part in your day. It's also a good way to make little ones feel involved in the planning, especially if they're too young to be a bridesmaid or a groomsmen.
READ MORE: Adorable Flower Girl Ideas That Your Girls Will Love
Your Pet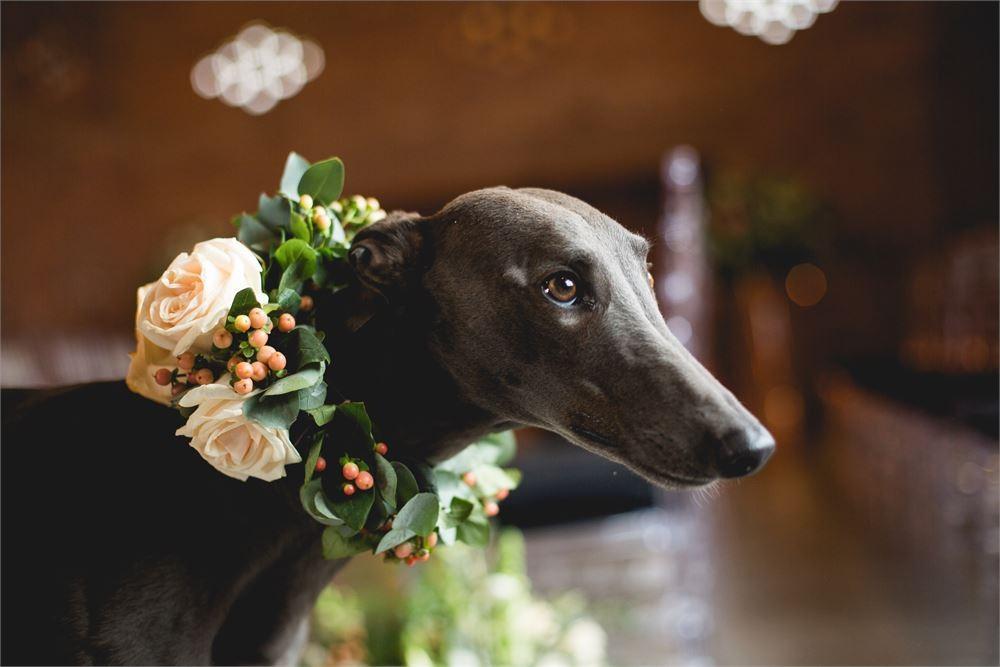 Image: The Holford Estate
Animal lovers will be delighted to hear that dog wedding guests are eligible for ring bearer duties too! If you're giving your furry friend this big honour, make sure the rings are kept safe by tying them to the collar, either loose or in a box (we recommend having fake rings for this part).
If you love this idea, make sure that your venue is okay with having animals at the ceremony and that your dog will be reasonably well behaved and won't run away with the rings. Have plenty of treats at the ready as well to reward your dog when they've done a good job.
A four legged ring bearer has to look the part too – accessorise their collars with flowers or a bow tie so that they're wedding ready!
If you're more of a cat person, choose your feline companion to be the ring bearer instead – simply pick out a decorative cat collar that the rings can be attached to. As much as you love your cat, remember that this idea will only work if they like being picked up and won't get spooked by a big crowd.
If you want to really push the boat out, an owl swooping into your ceremony to deliver the rings would certainly be memorable, especially if you keep it a surprise from your guests and your partner until the actual moment!
This service can be booked via The Owl Ring Bearer where the owls are specially trained for weddings – you can even have photos taken with them afterwards for some unique wedding snaps.
READ MORE: The Cutest Pictures of Animals at Weddings
How Do I Prepare My Ring Bearer?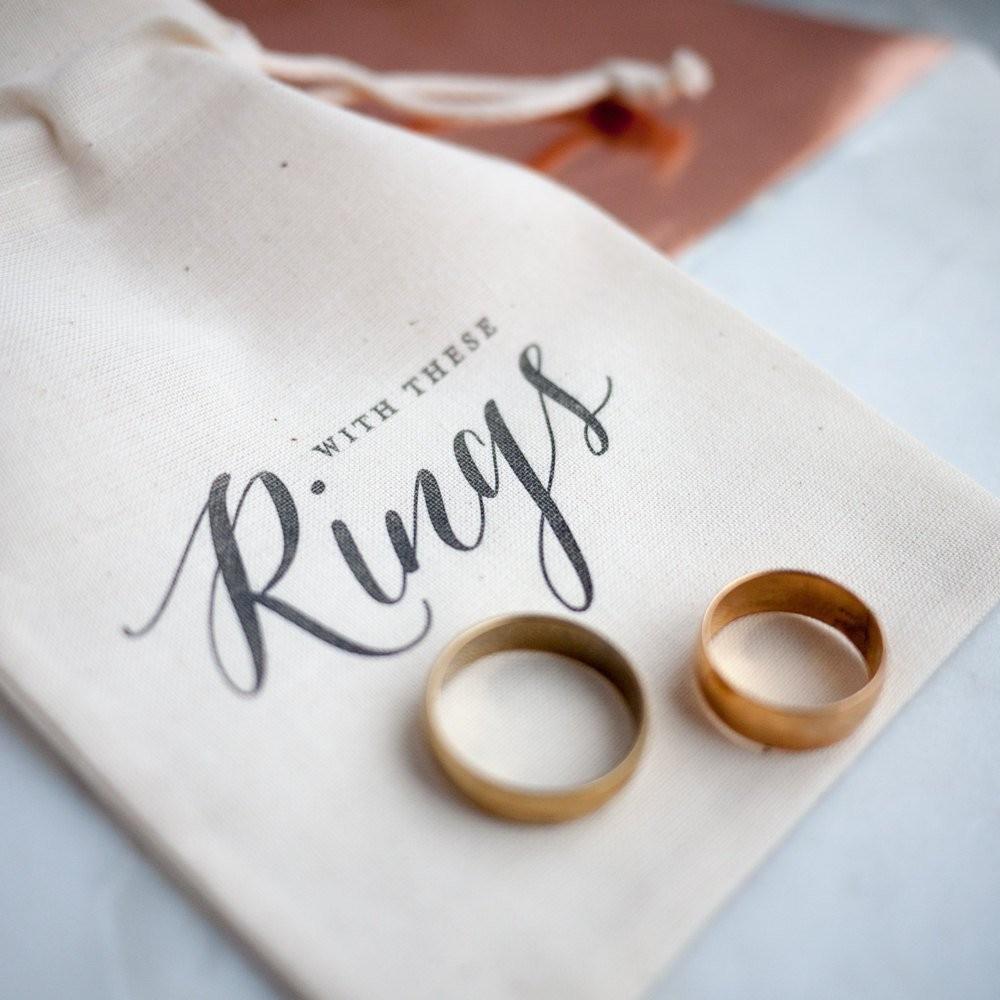 Image: Etsy / Print for Love of Wood
Make sure that you brief your ring bearer near the day of the wedding so that they know what they have to do and when they're meant to walk down the aisle.
If a young guest is going to be your ring bearer, remember to reign back any potential bridezilla moments if they start misbehaving before or during the ceremony – they're only a child after all and wedding hiccups do happen. However, as long as they understand the importance of their role and how much the day means to you and your partner, everything should be fine.
If you're having a rehearsal dinner, this is a great opportunity to have a run through the aisle walk so that the ring bearer knows what they are doing.
Finally, don't forget the most important part – the ring bearer pillow. Whether you opt for a traditional one in white or ivory or a quirky patterned one, make sure that the rings can be tied securely to the pillow and won't fall off.
What Does the Ring Bearer Wear?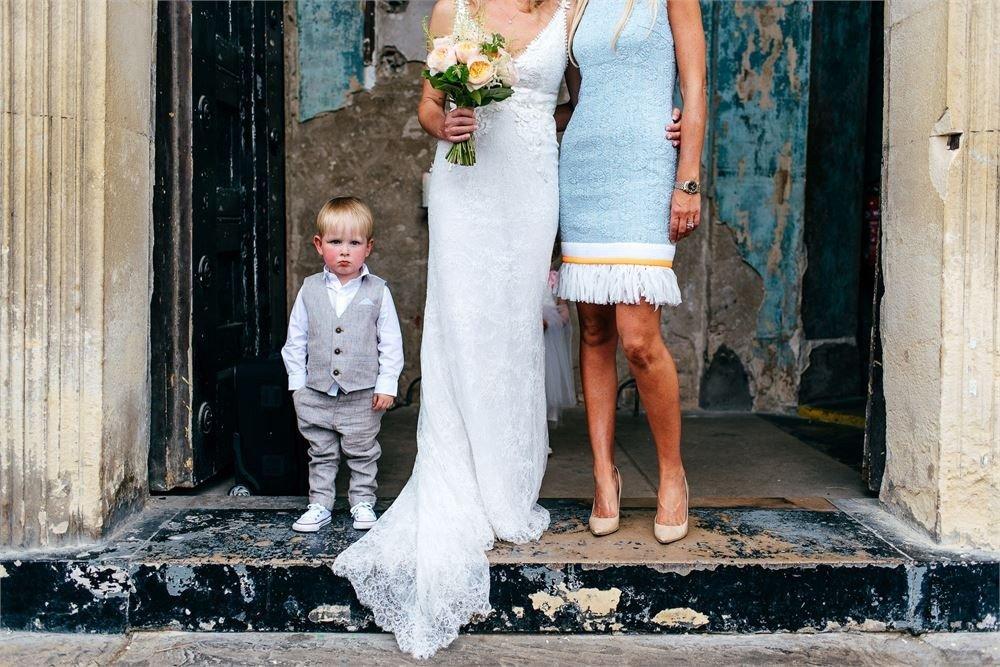 Image: Jordanna Marston
If you go by tradition and have a young boy as your ring bearer, you might like them to wear the same outfit as the page boy.
The traditional page boy outfit consists of a white shirt and neutral coloured shorts or trousers, but alternatively they could wear an outfit that's a mini version of the groom's suit for the ultimate cute factor!
If you choose your flower girl to be the ring bearer, make sure that they look the part with a floaty dress that co-ordinates with the bridesmaid gowns.
Oh, and don't forget about the flower girl flowers! As she'll be holding the wedding rings, how about choosing a pretty flower crown with blooms similar to the decor or your bouquet?
READ MORE: The Cutest Page Boy Outfits and Ideas
If this article has got you in the mood to browse some gorgeous rings, take a look at this dreamy edit of the most unusual and unique wedding rings for inspiration.