The 10 Best Wedding Venues in the UK
The winners of the UK Wedding Awards 2020 are in - and these are the venues which tens of thousands of you voted as your favourites!
We have included third party products to help you navigate and enjoy life's biggest moments. Purchases made through links on this page may earn us a commission.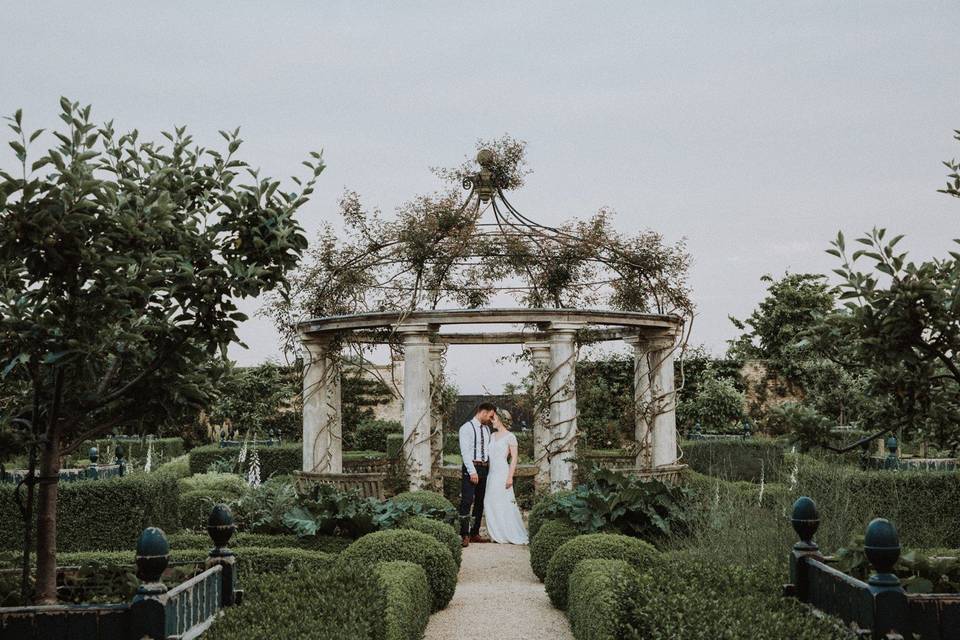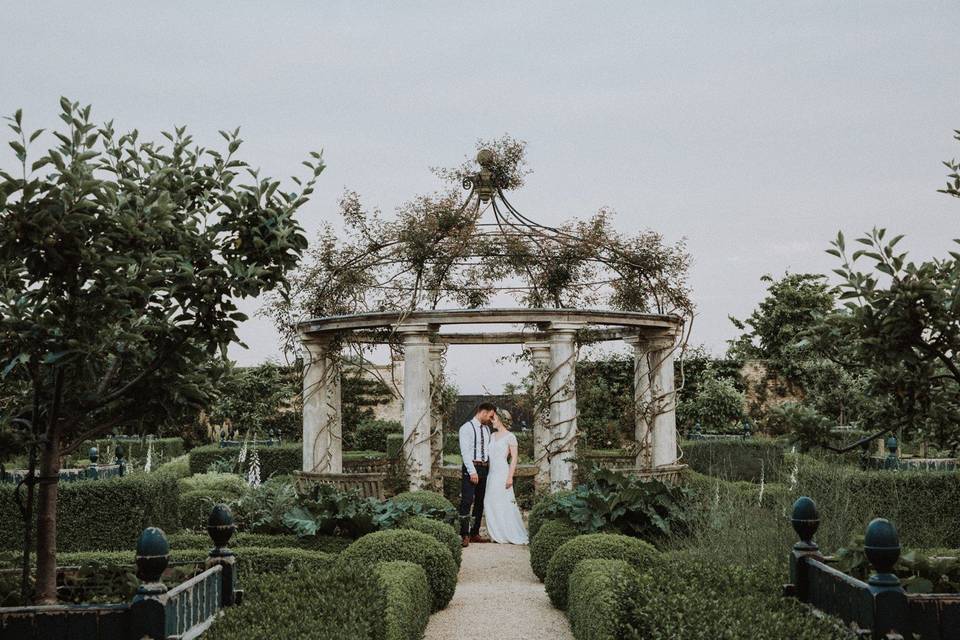 Choosing your wedding venue is the first wedding planning task for most couples. But where do you start in finding the perfect backdrop to your big day?
Every year we ask thousands of brides and grooms to vote for the best wedding venues in the UK – and the results are in!
From coastal to castle, barn venues to stately homes, these 10 venues have been voted the best in the whole of the country.
The 10 Best Wedding Venues in the UK
Underneath our winners, you'll find all the shortlisted venues in that UK Wedding Awards category. Each of these venues which will make the perfect spot to host your wedding. Happy venue hunting!
1. Best Barn Wedding Venue: Dodmoor House, Northamptonshire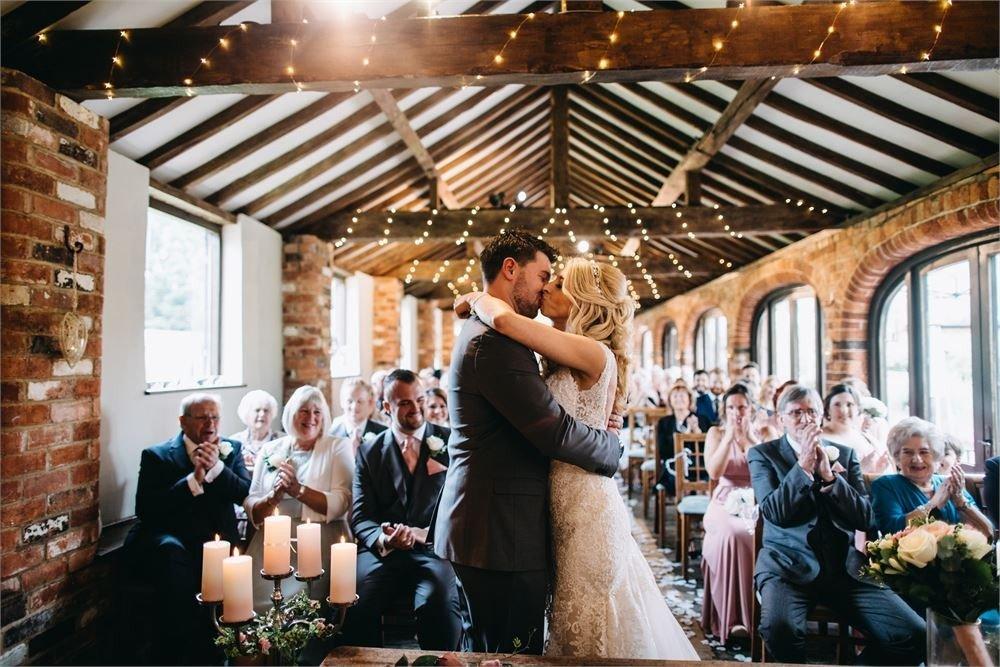 Barn wedding venues have exploded in popularity over the last few years. With bags of rustic charm and a blank canvas to decorate to your theme, it's easy to see why – and the barns at Dodmoor House in particular have got couples swooning this year.
The three Grade II-listed barns at Dodmoor sit within four acres of beautifully landscaped grounds, ideal for that country wedding vibe. The family-run venue specialises in making guests feel as though they're the only couple in the world getting hitched and, we think, it would be hard to feel any other way under the fairy lights of the courtyard as you celebrate with your loved ones.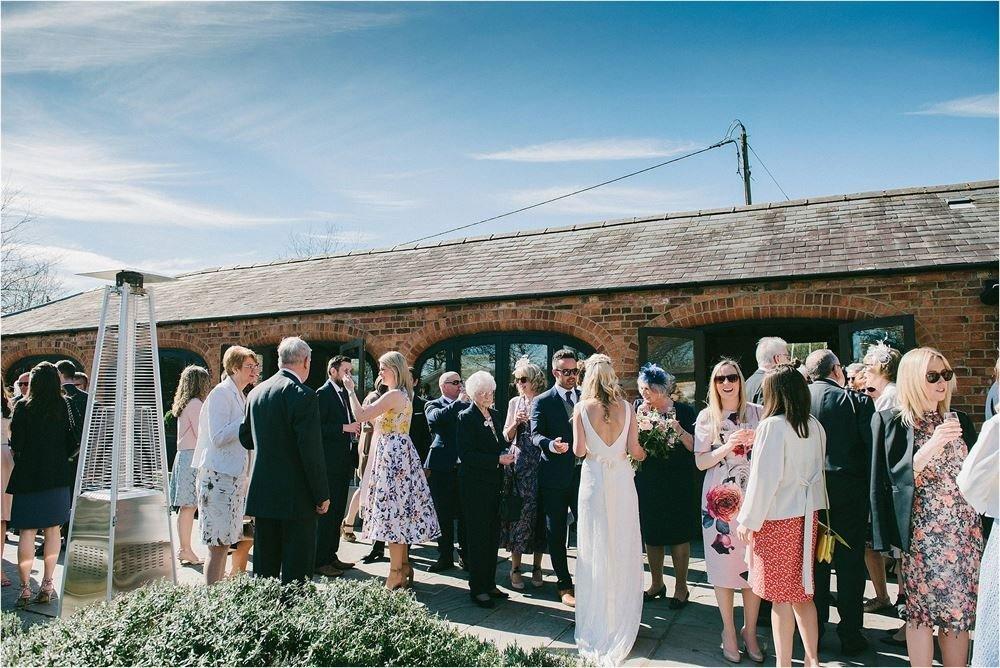 This charming barn venue can host up to 96 guests for your wedding breakfast and 180 for your evening reception, allowing you to throw the ultimate party. The venue is totally flexible and the team understand that every wedding is as unique as the couple involved.
The Dodmoor team have a handy list of tried and trusted suppliers but they're equally happy to welcome in anyone new, allowing you to create a day that's totally and completely your own.
Shortlisted for Best Barn Venue:
2. Best Castle Wedding Venue: Carlowrie Castle, West Lothian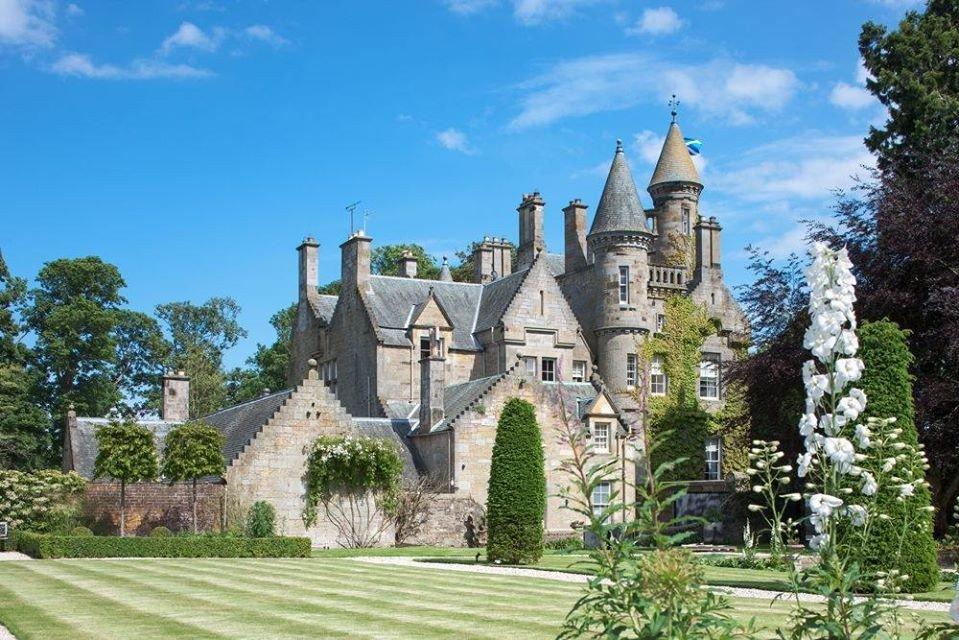 Nowhere does castles quite like Scotland and so it's no surprise that this year's winner is based in the ruggedly beautiful West Lothian. Carlowrie Castle is set within 32 acres of stunning grounds and, when stood within the peace and tranquillity of the manicured lawns, you'd have no idea you were just 20 minutes from the bustle of central Edinburgh.
Stylishly decorated interiors ensure that couples don't need to give up contemporary luxury in favour of characterful corners – of which there are plenty. You can choose to celebrate in the permanent marquee, with up to 450 evening guests and 300 dining guests, or the picturesque orangery, with 110 guests. The choice is completely yours.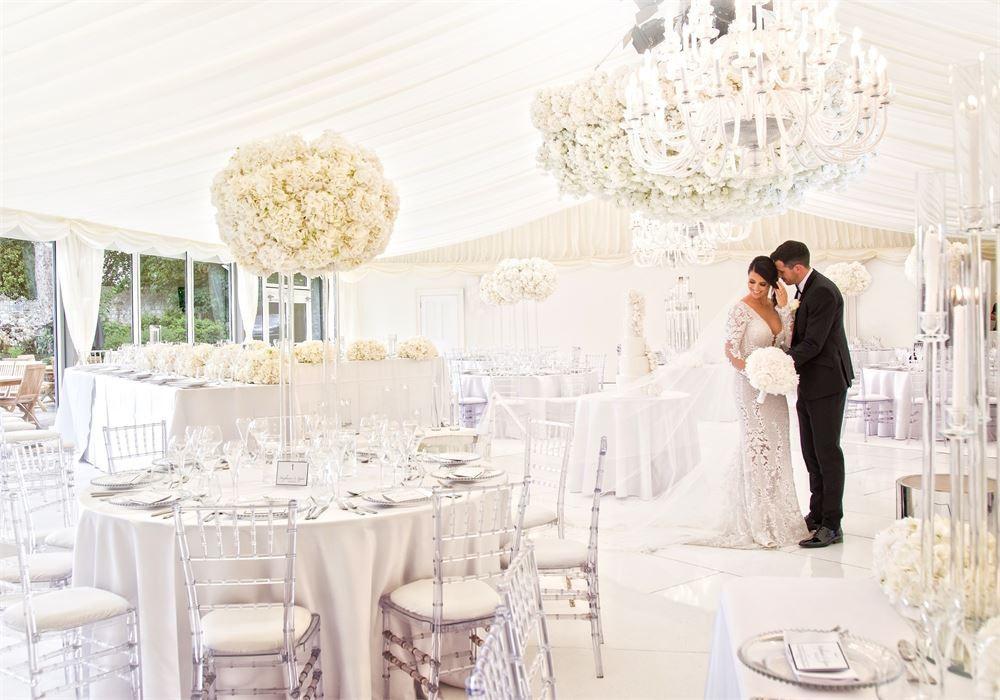 Dark and moody interiors give weddings a touch of gothic romance, with plenty of opportunities to steal your very own Heathcliff and Cathy moments within the walls of the castle. The orangery and the marquee are contrastingly bright, airy and neutral, giving you the opportunity to let your wedding theme take over the space.
Rooms here are to die for and the perfect place to rest aching feet after a night of dancing. Each room has been individually designed by leading contemporary artists, giving your stay flair and fashion as well as comfort. En-suite bathrooms with roll top baths and heated marble floors are the final flourish.
Shortlisted for Best Castle Venue:
3. Best City Wedding Venue: The Ned, London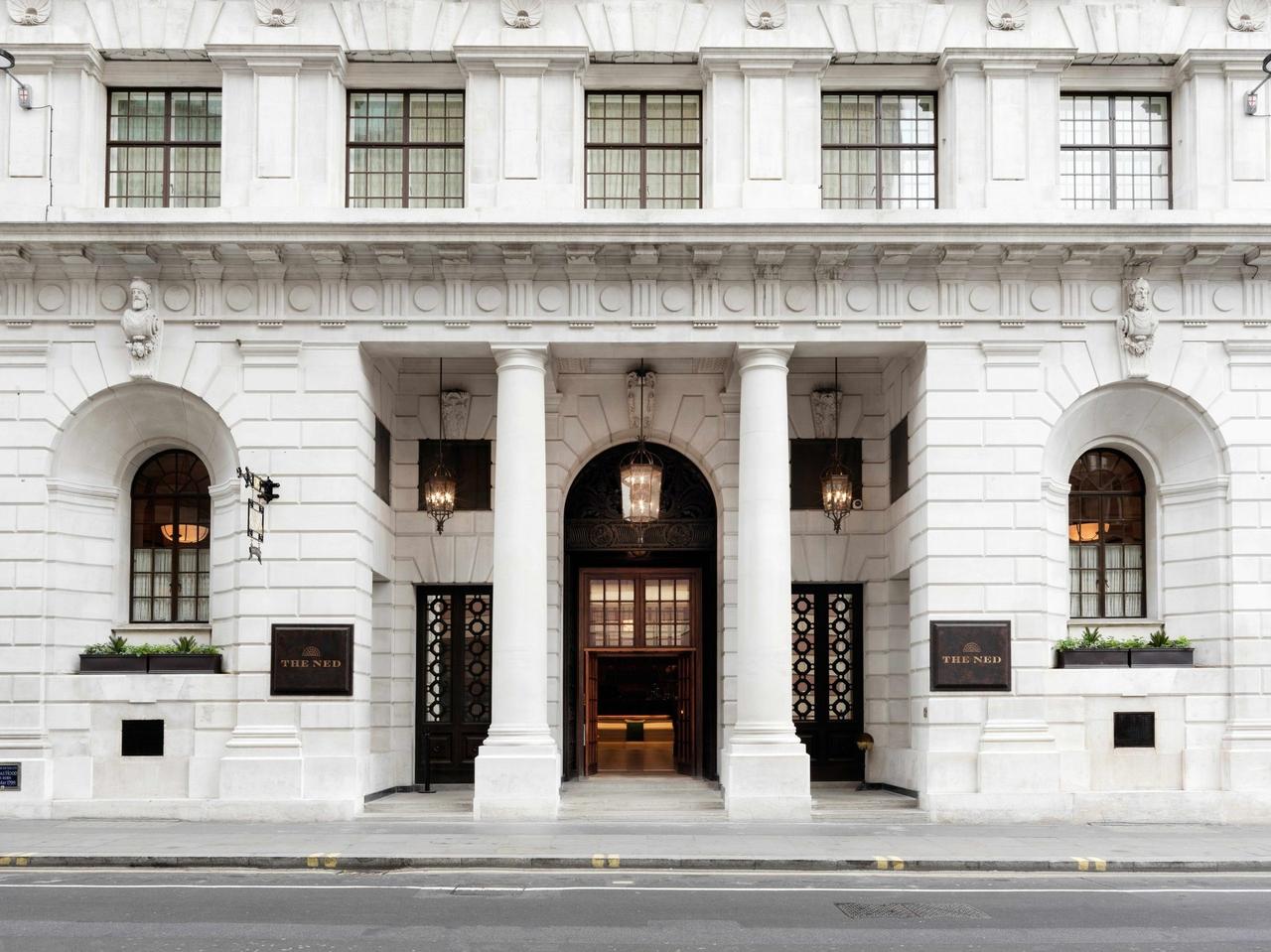 The buzz of a big city and amazing urban architecture are the perfect backdrop for lots of couples. Not only are city wedding venues easy to reach, but they're often full of history and stylish interiors.
Created by Soho House (a favourite of the Duchess of Sussex), The Ned is the perfect choice for discerning couples looking for opulence, classic style and touch of A-list glamour. The former Midland Bank building boasts enough imposing columns, intricate cornicing and original fireplaces to please any stately home lover while offering the facilities and forward-thinking of a slick city hotel.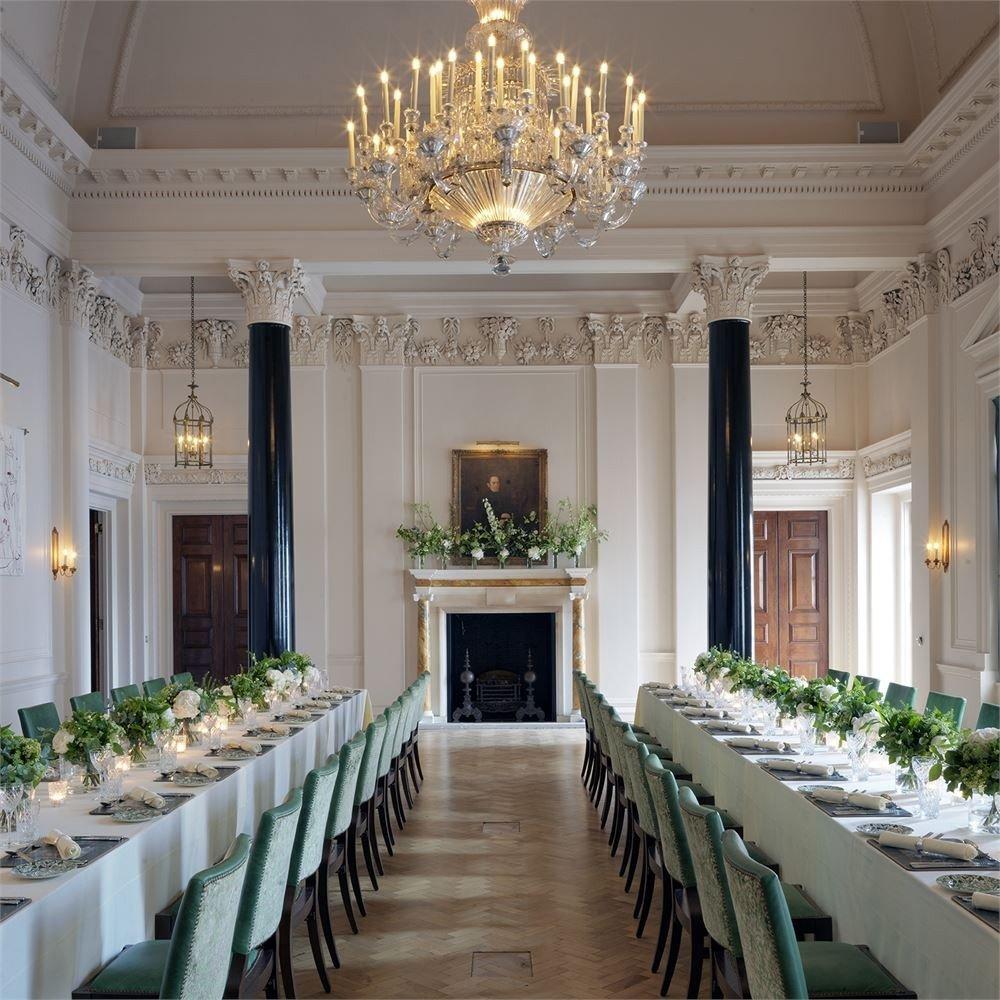 While the The Ned is certainly not short on space (the hotel alone has 250 rooms), the venue is perfectly placed to host intimate weddings with as little as 10 guests as well as large affairs with 200 in attendance. With six event spaces to choose from, it's easy to find the perfect fit for your festivities.
As a hotel, spa and group of restaurants, it's easy to organise a celebration over the course of a few days. Starting with pre-wedding pampering treatments in the exclusive Cowshed spa and ending with a family breakfast in the Parisian-style Cafe Sou.
Shortlisted for Best City Venue:
READ MORE: The Best Affordable Wedding Venues in the UK
4. Best Coastal Wedding Venue: Spanish City, Tyne and Wear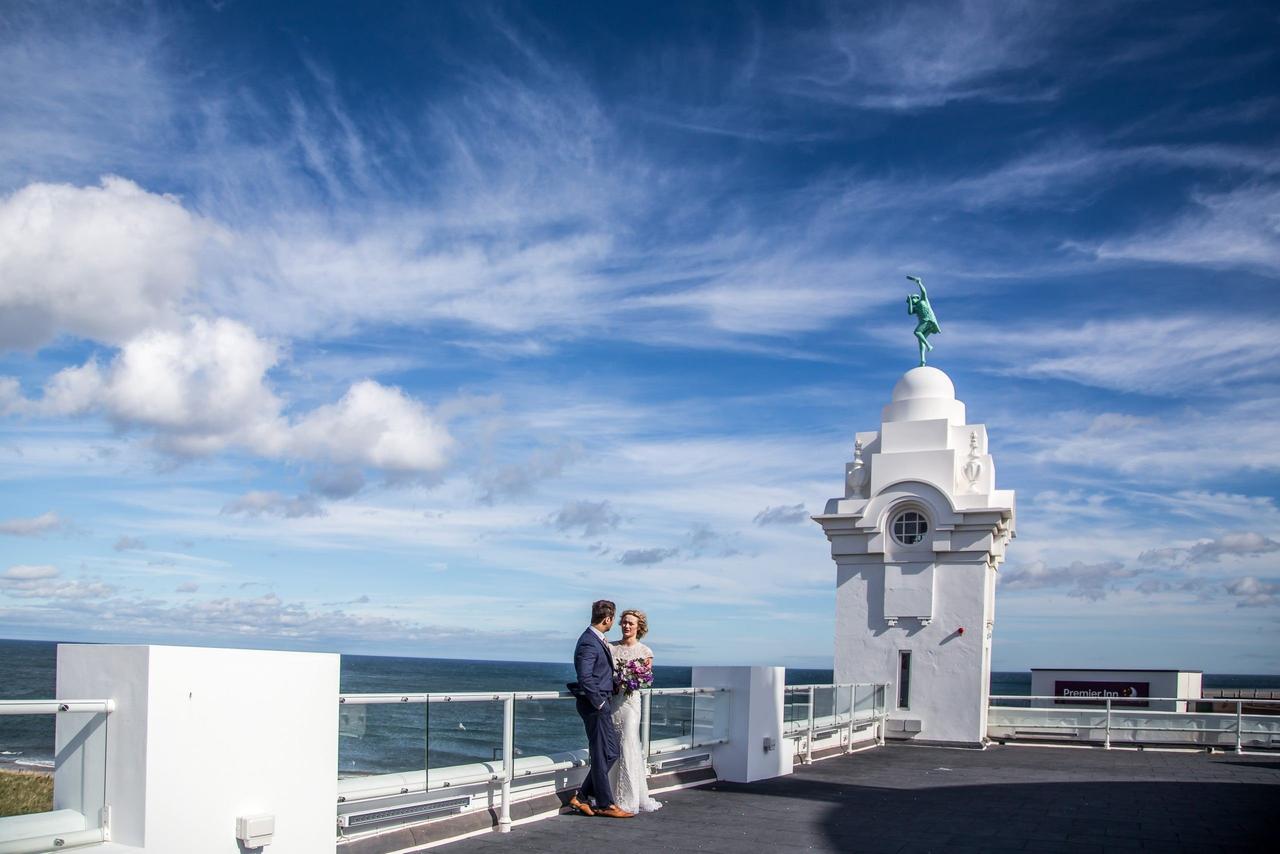 Nowhere in Britain is more than 75 miles from the coast. We're famous for our rugged headlands, secluded coves, and quaint seaside towns. Whitley Bay is a quintessential British seaside spot nestled on the coast of picturesque Northumberland. Home to our coastal wedding venue victor, Spanish City, this tranquil waterfront wonderland is attracting couples from across the country.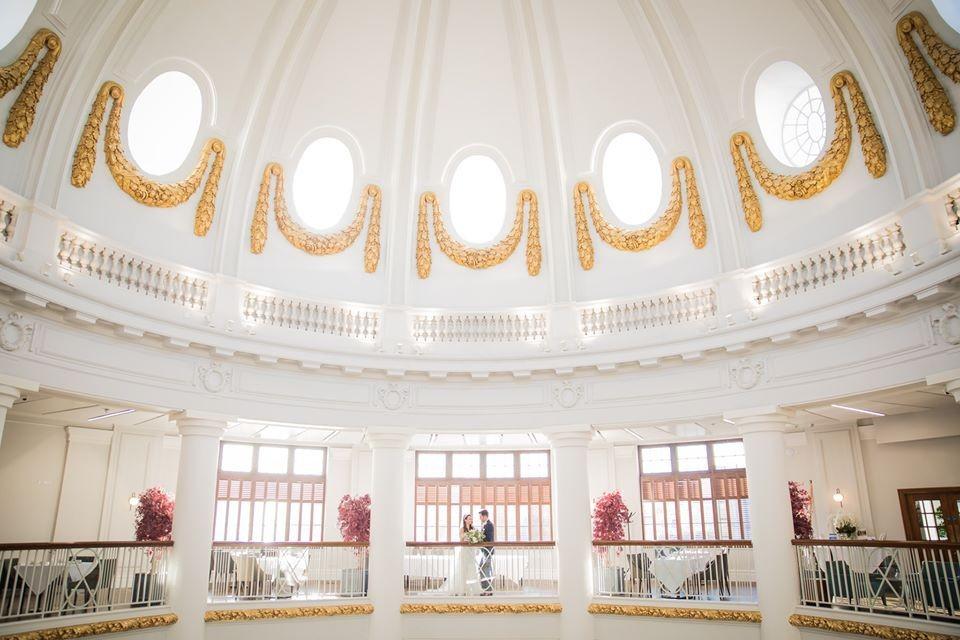 Impressive early 20th century architecture immediately transports guests to a bygone era of glamour and sophistication. It's easy to imagine cocktail and canapé parties enjoyed by the socialites of the day here, which is one of the reasons this venue is so special.
Couples are given the chance to relive the golden era among their own friends and family by hosting a 21st century wedding celebration with a decidedly vintage feel. Enjoy bubbles and mingle as you take in the breathtaking Northumbrian coastal views before snapping wedding portraits from the domed gallery.
Shortlisted for Best Coastal Venue:
READ MORE: Our Favourite Barns to Say 'I Do'
5. Best Country Wedding Venue: Euridge House and Orangery, Chippenham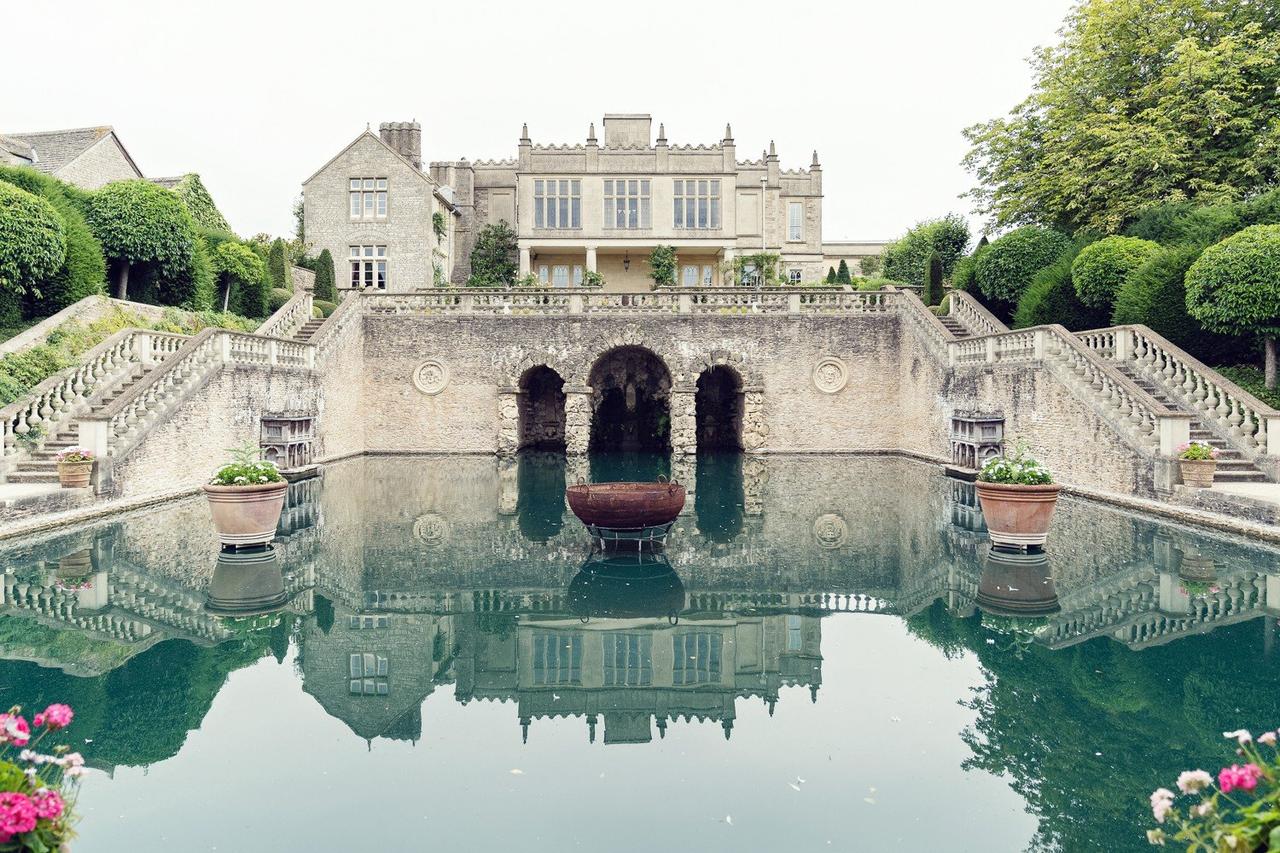 Inspired by the popular European Grand Tours of the time, Georgian gardens often featured elaborate layouts including lakes, shrubberies and grottos making for unique and impressive spaces to while away a sunny afternoon.
The grounds at Euridge House and Orangery offer a perfect example of such enchanting spaces with outdoor walls and staircases reminiscent of grand old houses in Provence or rural Italy.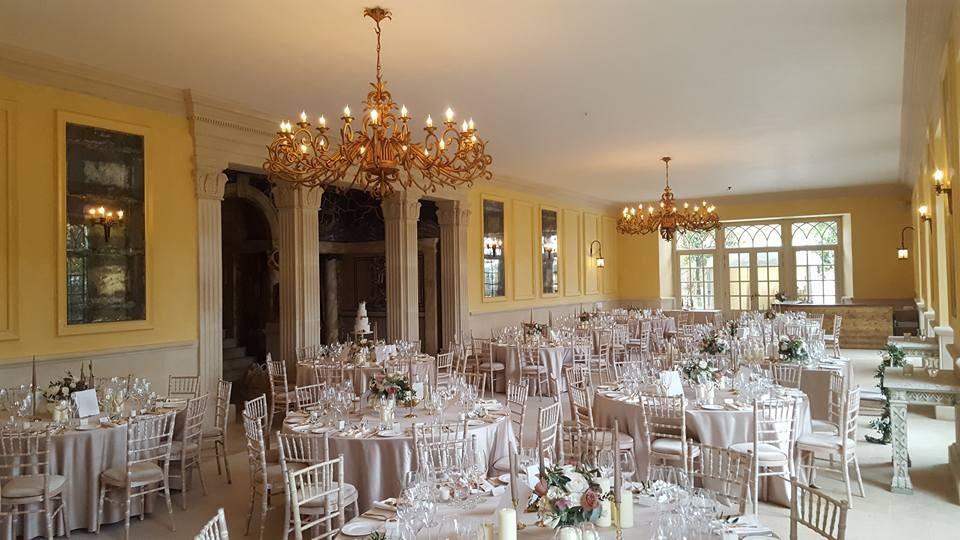 The European charm continues into the interior with pillars and citrus tones aplenty, transporting you from Chippenham to Tuscany in an instant. You can say 'I do' in the sunshine shaded orangery with 120 guests in attendance, the magnificent ballroom with 200 or keep things intimate in the cloisters with up to 40.
With a garden as resplendent as this one, the team would be missing a trick if they were to neglect outdoor ceremonies. Luckily, they have utilised as much of the space as they can, offering ceremonies in the charming boathouse, in front of the crumbling castle ruins and the portico.
Receptions can be hosted in the orangery or ballroom or, for particularly large events, a marquee can be erected in the grounds. At the end of the night the happy couple and 19 lucky guests can relax in the on-site 17th century cottages.
Shortlisted for Best Country Venue:
READ MORE: 17 of the Best Wedding Venues in London
6. Best Historic Wedding Venue: Hampton Court Palace, Surrey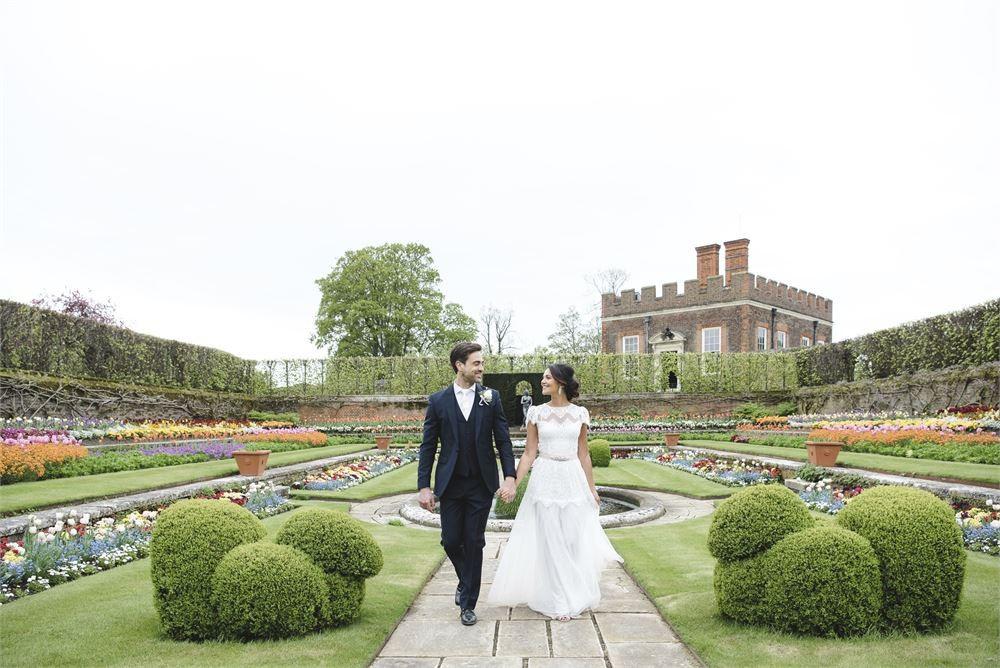 Pleasure house of Henry VIII and host to all six of his wives, Hampton Court Palace is guaranteed to excite the history buffs among your guests. Used by one of history's most famous kings, the palace was designed for celebration, with lavish banquets and grand scale performances all part of daily life here once upon a time. Where better, then, to host the biggest party of your own life?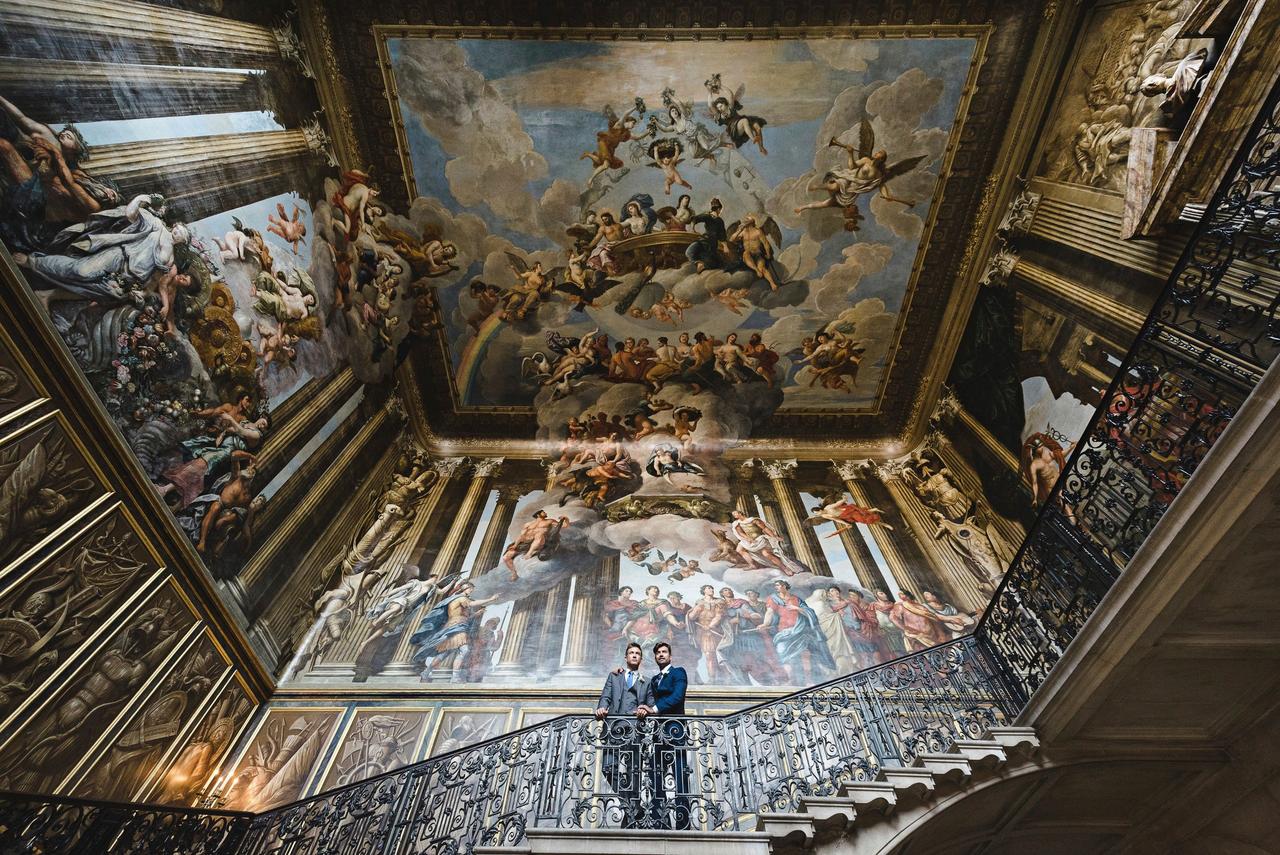 Reopened by Queen Victoria in 1838 and carefully looked after as part of the Historic Royal Palaces ever since, the palace gives you the opportunity to tread in the footsteps of some of history's most talked about figures, and toast your marriage where they once sipped from goblets themselves.
As you may expect from a purpose-built pleasure palace, there are plenty of characterful rooms of varying sizes to suit an array of different weddings, from the magnificent great hall with space for up to 400 guests to the little banqueting house with room for 50.
Summer weddings benefit from the acres of manicured grounds, featuring a traditional maze and lawns perfect for garden games and wedding photography.
Shortlisted for Best Historic Venue:
READ MORE: Stunning Newly-Opened Wedding Venues
7. Best New Venue: Fairyhill by Oldwalls, Swansea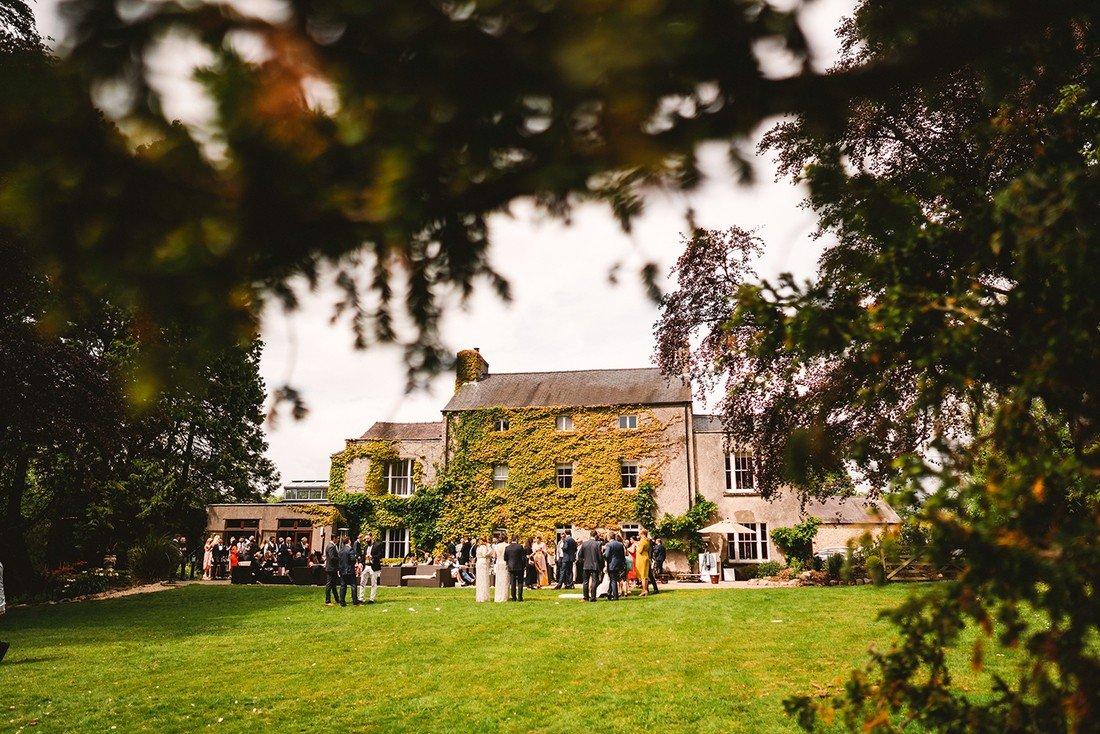 Fully renovated and extended in 2017, Fairyhill has made a remarkable impression on couples since throwing open its doors just three years ago. It's no surprise that Fairyhill has been a success from the off with the luxury wedding specialists, Oldwalls, working hard behind the scenes.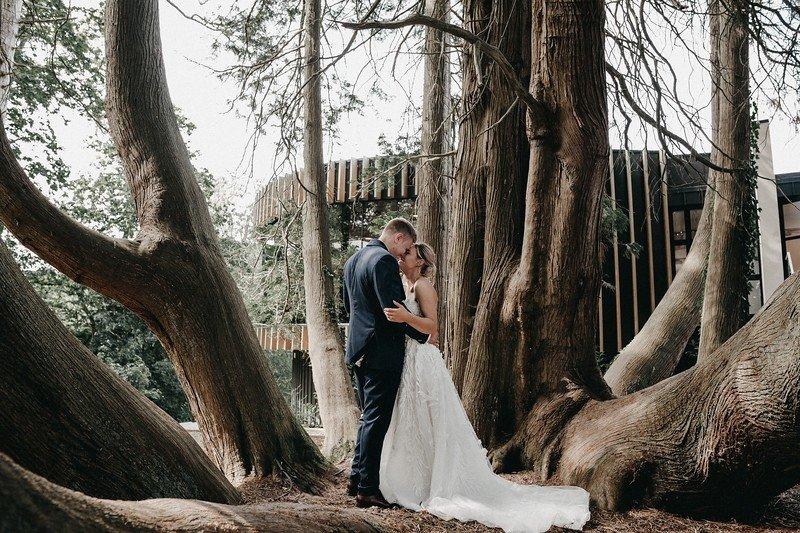 Situated in the Gower Area of Outstanding Natural Beauty, this venue is the perfect pick for boho brides or lovers of woodland-themed celebrations. On the day, couples can enjoy exclusive use of the grounds and the venue; a characterful Grade II-listed Georgian manor with contemporary extension, offering the best of old and new in one neat package.
The K Room extension features floor to ceiling windows, ensuring that you can enjoy the picturesque surroundings come rain or shine. With an award-winning chef on-site, couples can enjoy a menu of their choosing made with locally sourced ingredients, making it ideal for foodie couples looking to impress with their wedding breakfast.
Shortlisted for Best New Venue:
READ MORE: 20 Best Country House Wedding Venues
8. Best Pop-Up Wedding Venue: Busbridge Lakes, Surrey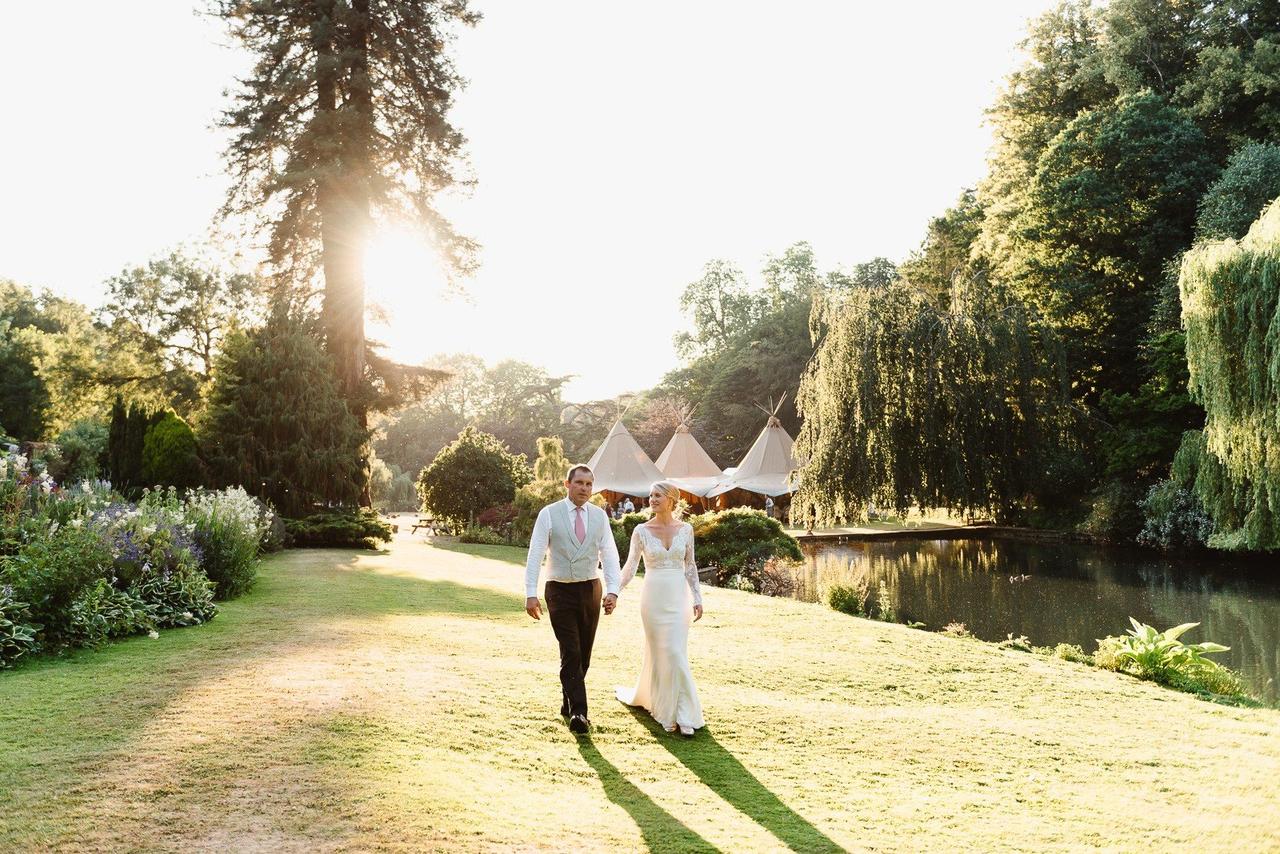 If you've always dreamt of getting closer to nature on your big day, then a pop-up wedding venue might just be the ideal choice for you. Whether you fancy a tipi in the forest or a marquee in a meadow, pop-up venues offer up the chance to team the ideal location with the perfect venue.
Busbridge Lakes has certainly been ticking all the right boxes for couples in the last year, thanks to its vast and varied space and option to pitch a tipi or erect a marquee.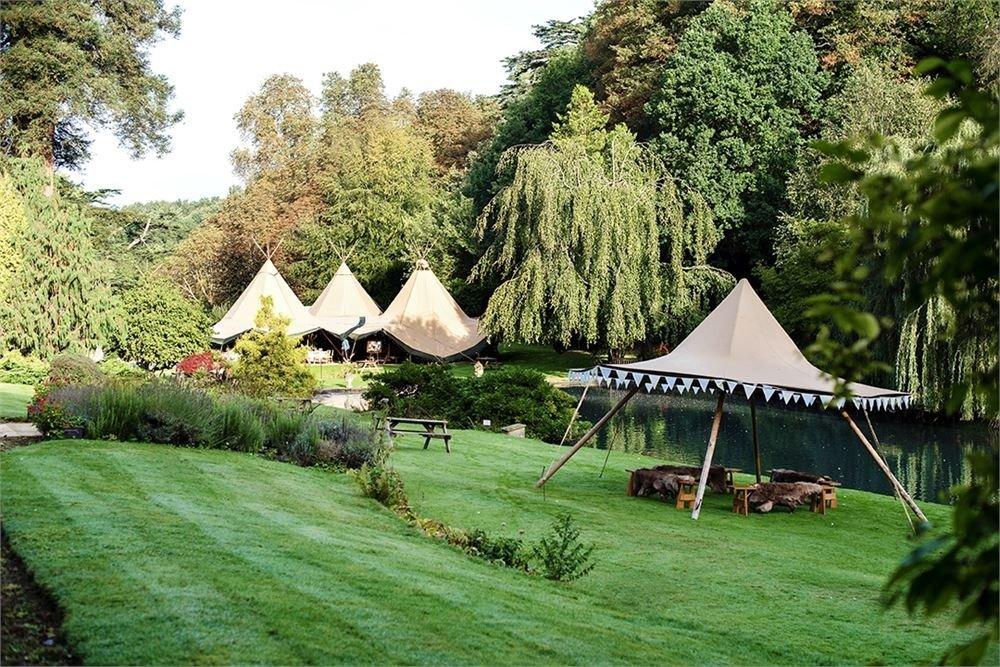 The Heritage lawn is the perfect spot to host your wedding reception, whichever venue type you choose. Nestled close to one of the three hidden lakes and abuzz with the sound of the largest collection of water birds in the country, guests won't fail to fall in love with this Surrey oasis as soon as they arrive.
Wander the woodland pathways and discover the Doric Temple, before stopping to snap a photograph or two. As couples make the most of the stunning backdrop, guests can spot cranes and peafowl on the grass, or enjoy a Pimms or two while playing lawn games.
As a blank canvas venue, you're welcome to bring in the food and drink of your choice – no set menus or corkage here. Creative couples can simply weave together their favourite things to create the wedding of their dreams.
Shortlisted for Best Pop-Up Wedding Venue:
READ MORE: Stately Home Wedding Venues: 21 Elegant Places to Tie the Knot
9. Best Stately Home Wedding Venue: Matfen Hall, Northumberland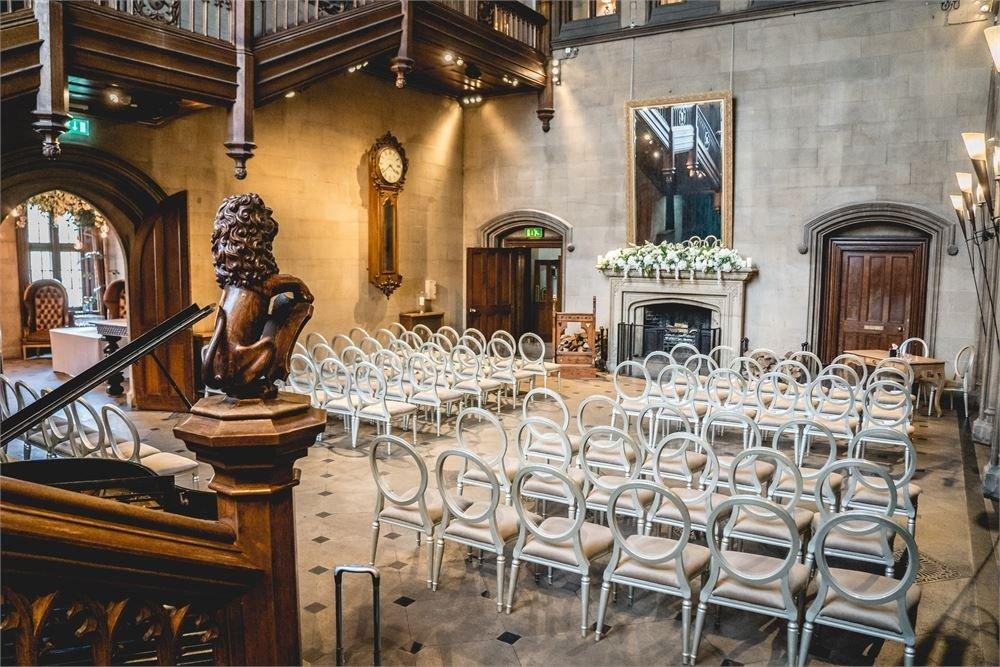 Step straight onto the pages of a Jane Austen novel with a wedding at Matfen Hall, a 17th century stately home fit for a literary hero or heroine. An impressive staircase leads up to a galleried hallway, ideal for those pre-ceremony bridal shots, giving guests a magnificent first impression.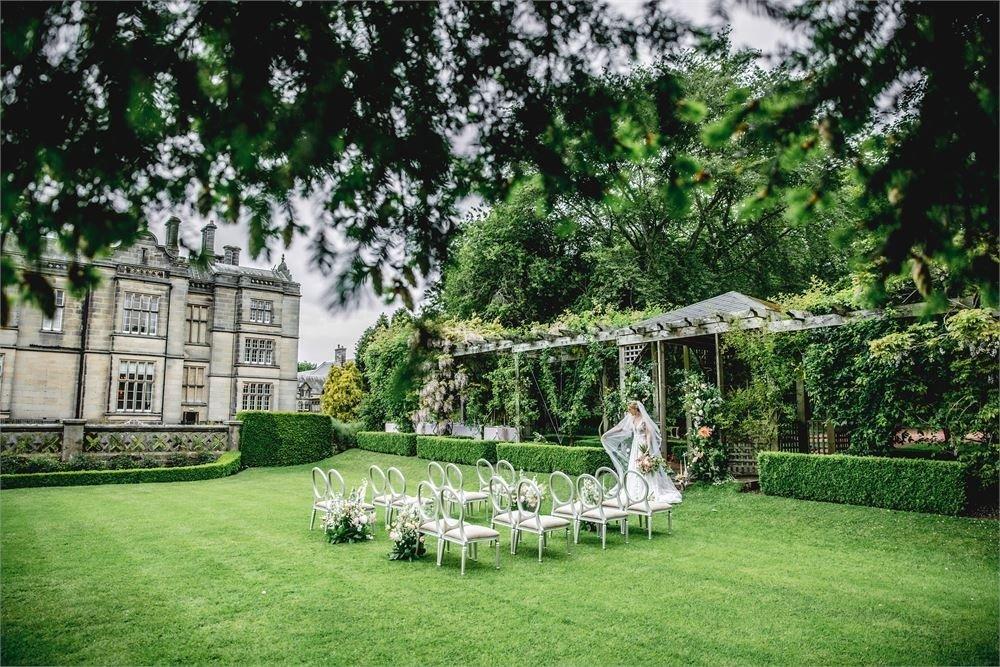 With an exterior as impressive as the interior, couples can enjoy a lavish wedding at Matfen at any time of the year. The great hall, complete with stone fireplace and ambient lighting, makes the perfect setting for a cosy winter celebration, while the Dutch garden is an enchanting choice for summer drinks receptions.
Bedrooms here seamlessly blend the historic features of the house with the luxury and contemporary style many of us have grown accustomed to in city hotels. The modern touches are completed with a luxury spa, ideal for blissful pre and post-wedding pampering.
Shortlisted for Best Stately Home:
READ MORE: The Best Wedding Venues in Essex
10. Editor's Choice: Port Lympne Hotel & Reserve, Kent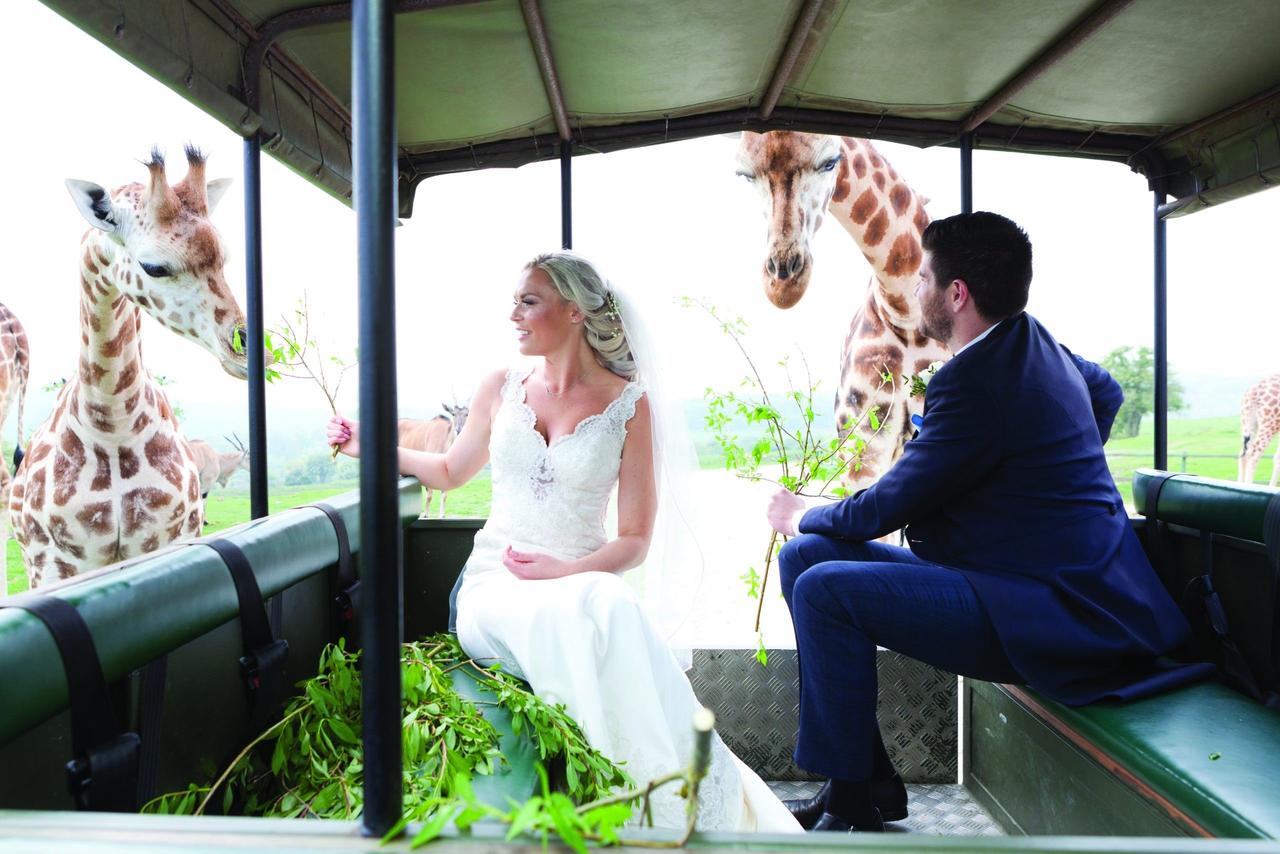 Sarah Allard, editor of Hitched, chose Port Lympne Hotel & Reserve for her special Editor's Choice award. Situated in the garden of England, this wildlife park and wedding venue is one in a million!
Sarah explained: "At Hitched, we love seeing venues that go above and beyond to offer something special and unique to their couples – and Port Lympne does just that.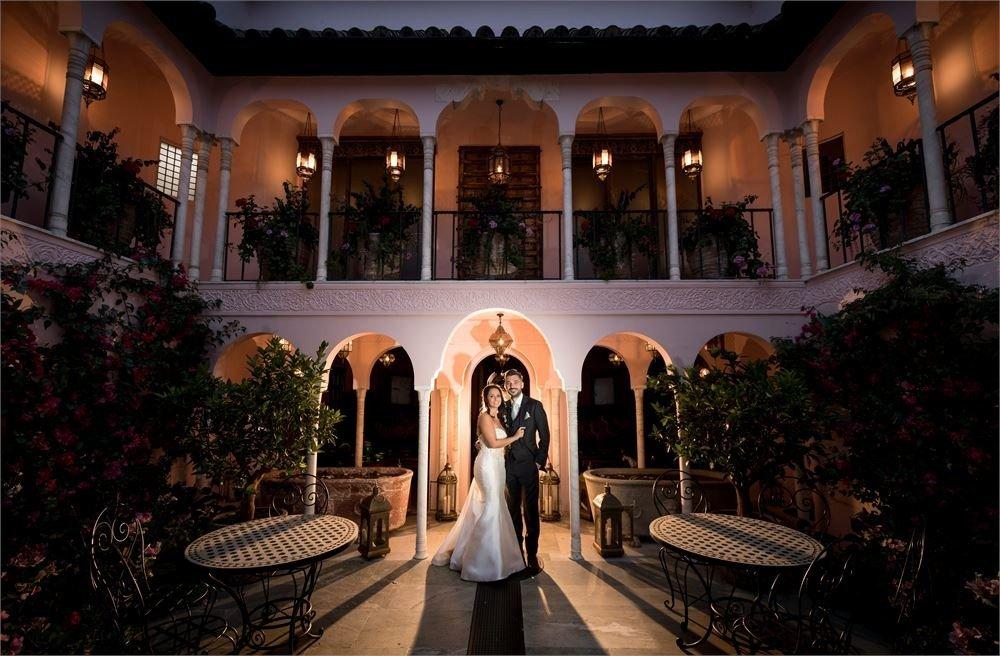 "From their stunning terraces overlooking the Kent countryside to their impressive Grade II-listed mansion (not forgetting the most magical Moroccan courtyard that transports you hundreds of miles away!), it's a truly memorable place to say I do.
"But what really sets Port Lympne apart – aside from its four-legged residents – is the impeccable service the team provide. They go the extra mile for each and every one of their couples, which is why Port Lympne is my Editor's Choice for 2020!"
Congratulation to all the shortlisted and winning venues!