Veganism is becoming increasingly popular thanks to its healthy, planet and animal-friendly approach to eating, so it's no wonder that so many couples are seeking out vegan wedding catering options.
Wether you're vegan, have vegan guests attending, want to host an eco-friendly wedding day or give your guests something different (or all of the above!) you're in luck. There are plenty of delicious and varied vegan wedding catering options available in the UK, including everything from tacos to salads and even burgers.
To whet your appetite and get you feeling inspired, we've rounded up 10 of the best vegan wedding caterers in the UK.
READ MORE:
1. The Bearded Taco – Cardiff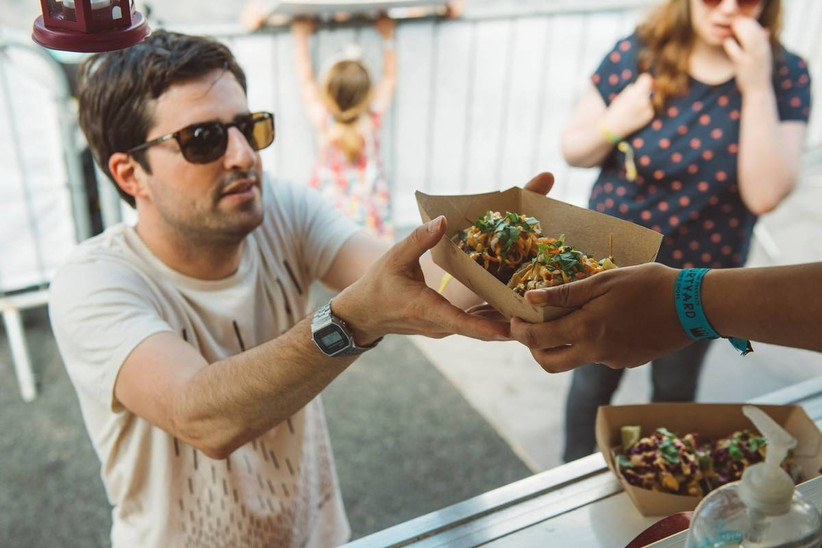 Cardiff-based food truck The Bearded Taco is a great choice for couples looking to serve up both vegan and non-vegan options thanks to the taco experts' varied menu. Founded by travel-loving duo Jake and Sian, The Bearded Taco's offering is inspired by tastes from around the world working from a Mexican base, creating a unique take on the street food favourite.
Menu highlights include The Nutty Vegan, a spiced walnut and cashew mince taco with guacamole, vegan sour cream and crunchy lettuce and the Let's Avo Cwtch, a Californian gin and tonic tempura avocado concoction complete with vegan chipotle – yum!
2. Vegan Food Pimp – Brighton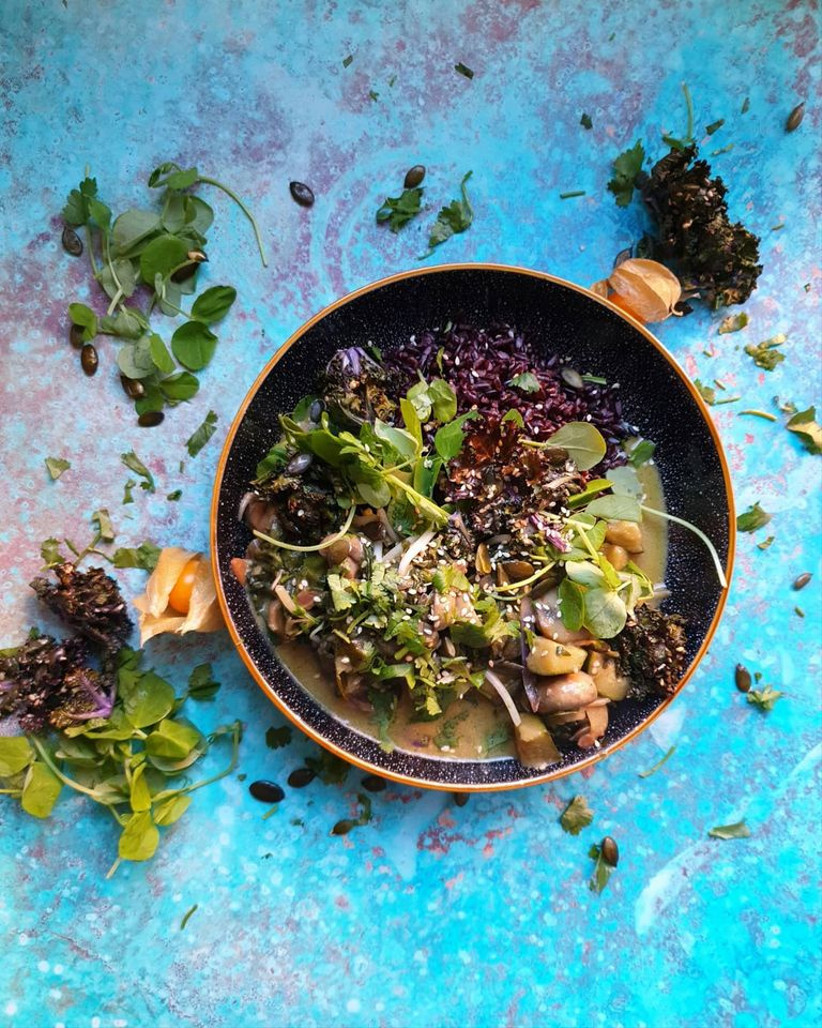 Vegan Food Pimp was established when founder, Lynn, began preparing food for volunteers at the Jacobs Ridge animal sanctuary. Seeing so many happy faces enjoying their vegan fare inspired Lynn to share the cruelty-free love at weddings and events.
Vegan Food Pimp can provide you with everything from canapés to banquets and desserts and you're free to choose from a wide range of options or discuss your own custom ideas with Lynn and the team – we've got our eye on the vegan paella!
READ MORE: Our Complete Guide to Wedding Catering
3. Vegan Vybes ­­– Birmingham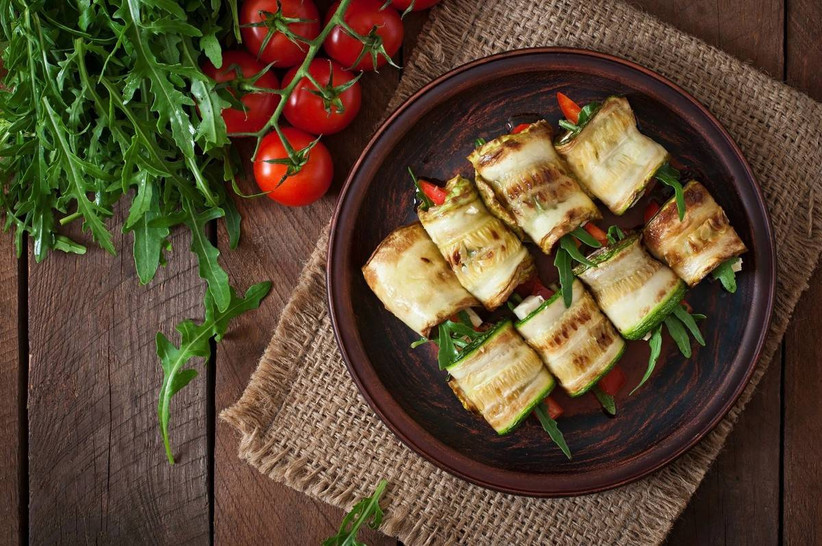 This not-for-profit organisation is formed of a local community group that champions a cruelty-free and creative way of living. The Earth Food leg of the community aims to bring fresh ingredients, diversity and creativity to weddings and events.
Vegan Vybes create their menus with love and an aim to share nutritious food at a reasonable price with the hope that it will promote healing, happiness and health and inspired others to eat well. This is a great choice for couples looking for wedding vendors who give back.
4. Vega Mama ­– London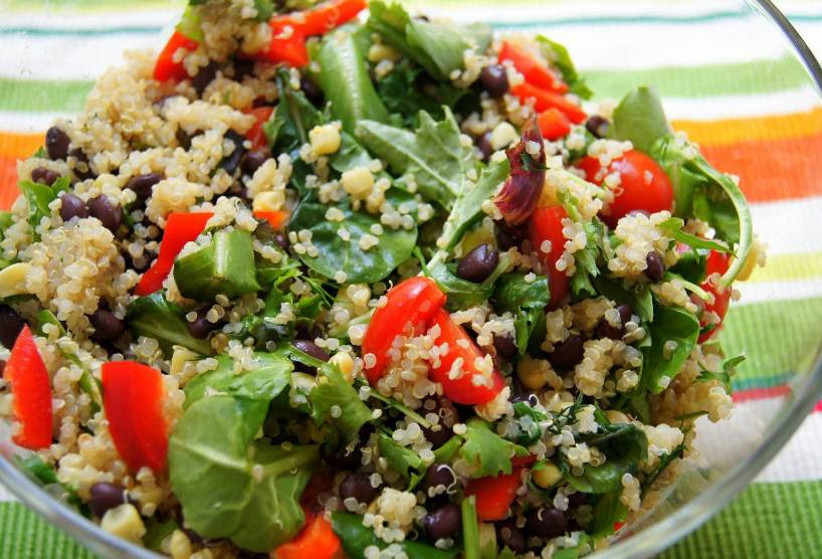 Located in the capital, Vega Mama serves vegan delicacies for large and small events. The team focus on delicious and nutritious food and offer a range of menu options including soups, curries, pies, cakes, chocolates, drinks and much more!
Vega Mama are happy to advise on the best dishes to serve or work with you on a custom menu – ideal for foodie couples who would like to create something from scratch. Whether your ideal menu is gluten, soya or palm oil free, the Vega Mama team can make it happen.
5. Your Healthy Options – Leicester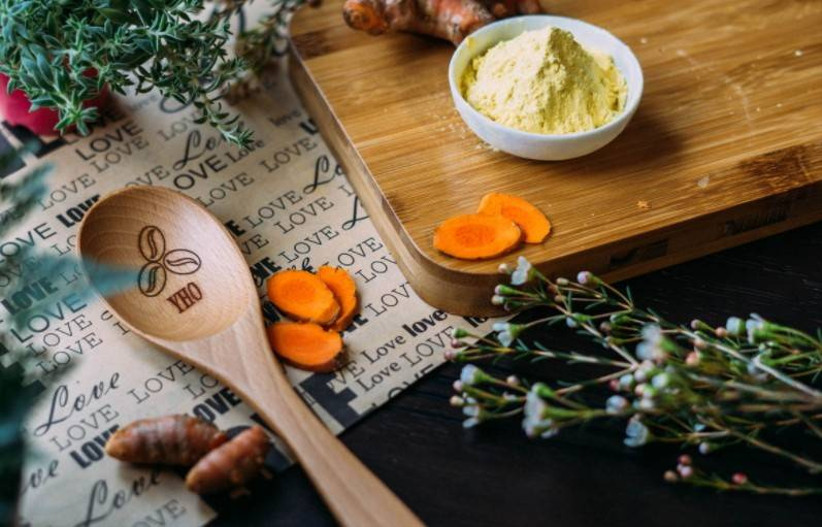 This Leicestershire-based mobile catering company offer a healthy take on wedding catering with both vegan and non-vegan options available. As well as food, Your Healthy Options also provide delicious healthy beverages such as fresh fruit smoothies bursting with flavour.
Your Healthy Options are also focussed on sustainability and give couples the option to order biodegradable tableware along with their menu. Food from this team is relaxed, fun and far from traditional.
6. Cool Beans Vegan Kitchen – Leeds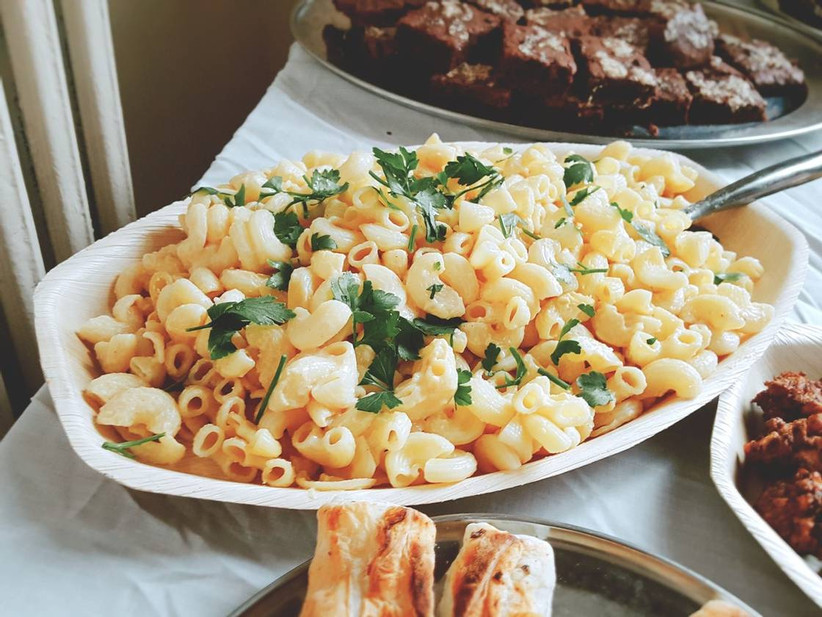 This entirely vegan catering company deliver indulgent plant-based catering options for weddings and events in West Yorkshire. The team can provide world foods including African, Asian, Mediterranean and Thai cuisine, giving you plenty of options when it comes to creating your wedding menu.
Cool Beans Vegan Kitchen will begin with a face-to-face or phone consultation in order to nail down what it is you're looking for and to discuss ideas. With so many type of cuisine available, we predict you'll have a tough time choosing – although the vegan mac and cheese would make our list every time!
READ MORE: The 34 Must-Ask Questions for Your Wedding Caterer
7. Rainbo – London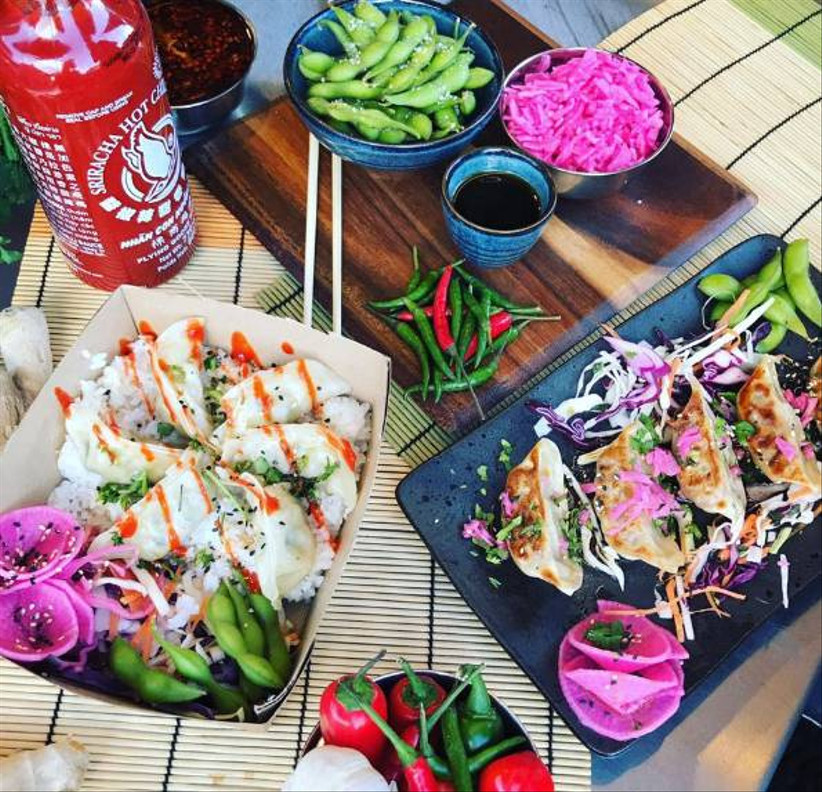 Rainbo may be based in London but their flavours are straight from the streets of Toyko thanks to the incredible Japanese menu with an affectionate focus on gyoza. Tasty, vibrant and healthy are the key buzzwords here.
Rainbo provide vegan and non-vegan food as well as gluten-free options, meaning you can provide for a range of guest needs all in one place. The team are happy to fix you up with some canapés or cater for the entire day with a full street food offering or Japanese small plates.
8. En Root – London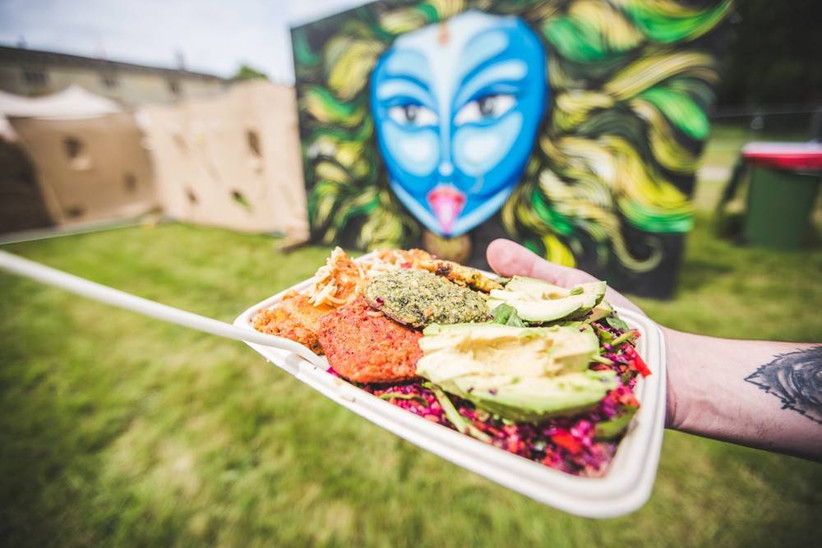 Specialising in Indian vegan food, En Root is a food truck with a difference. Made with an array of authentic Gujarati spices, the menu here focuses on health, plants and, of course, flavour. A wide range of vegetables from all corners of the world plus a selection of pulses fuse together to create an unforgettable culinary experience and an overall sense of wellbeing – nice!
The En Root team are happy to prepare nut-free, organic, gluten and lactose free dishes if required and they pride themselves on their flexible approach that means every couple serves up the vegan dishes of their dreams.
9. Rupert's Street – London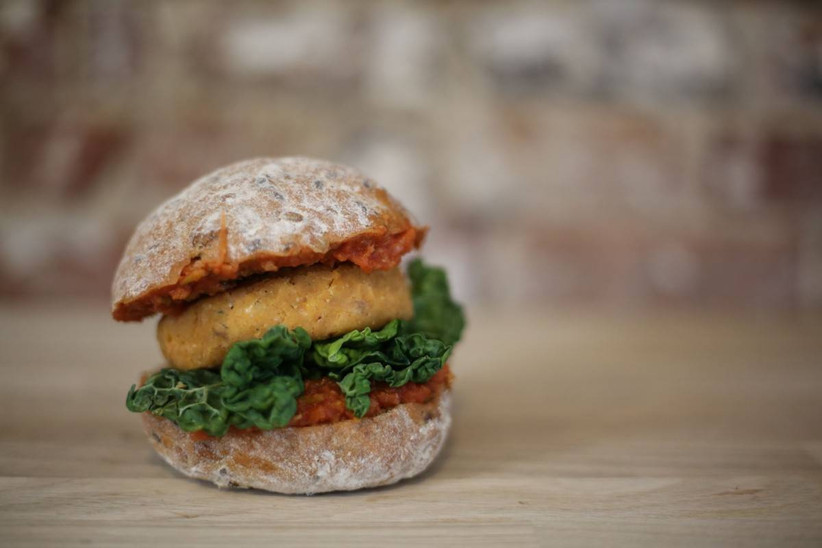 Rupert's specialise in serving sustainable, flavour-packed food that's naturally good for you. The team work with local producers specialising in seasonal, organic, fair trade and local ingredients, ensuring that everything that ends up on your plate has come from the very best source.
Rupert's Street can create anything from a canapé reception to a lavish sit-down meal or a laidback family-style dinner – it's totally up to you. The team will also provide you with sustainably sourced plates, cutlery and cups that decompose in less than 12 weeks.
10. The Parsnipship – Porthcawl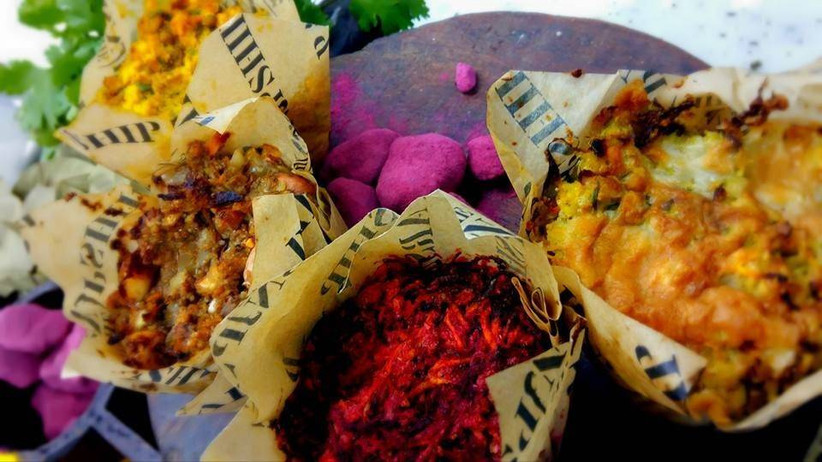 With over 20 years' experience in the catering industry, founder, Ben, has developed a signature style of cooking and is passionate about creating delicious vegetarian and vegan food. Ben and his team focus on sourcing the finest ingredients and pack their dishes with big, punchy flavours that are guaranteed to wow even the most meat-loving of your guests.
Parsnipship food is prepared and delivered on the morning of your event, ready to be heated by your venue or served cold, depending on the options you choose. We'll take a tandoori chickpea and lentil mash-up please!
Scaled down your guest list? Here's how to cater for a small wedding.