Already Wedding Ready: I'm a Blind Bride-to-Be
Nearlywed Lucy Edwards details her journey to feeling wedding ready and how she's navigated wedding planning as a blind person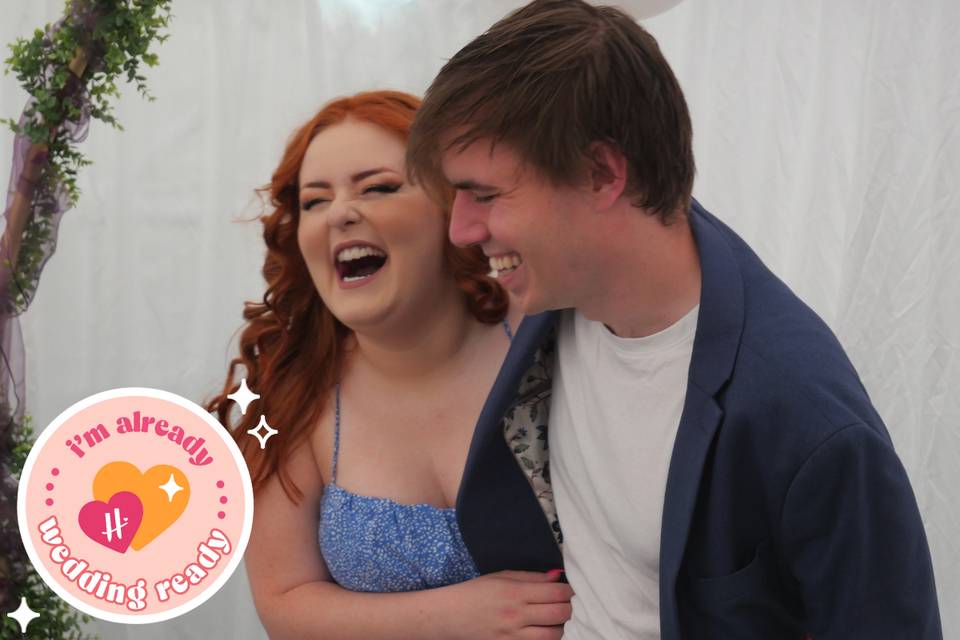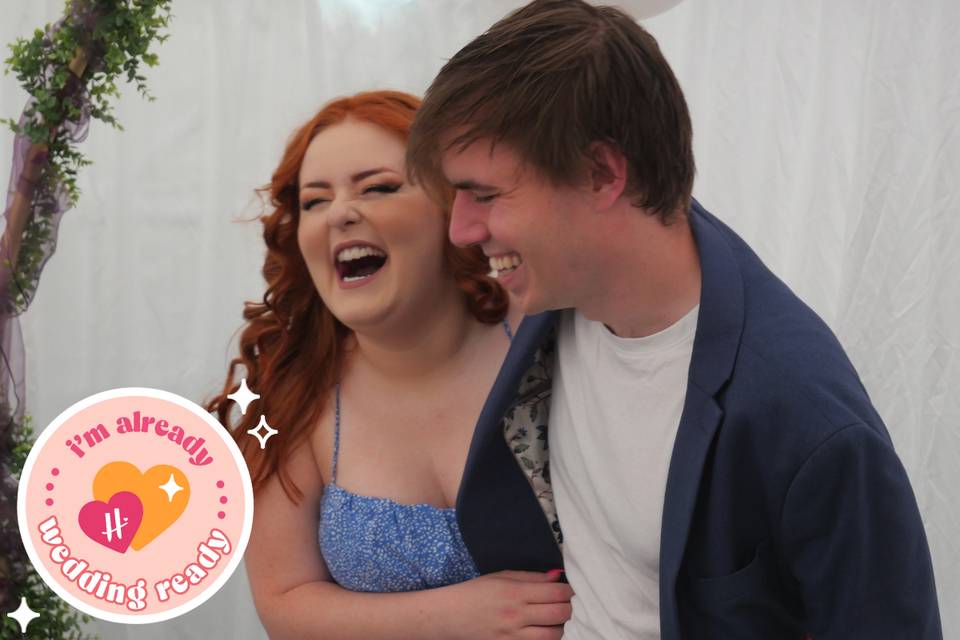 Being 'wedding ready' to me has nothing to do with meeting society's expectations of a bride. It has nothing to do with changing or altering myself to fit traditions I don't want to adhere to.
It's about being authentically me, and marrying someone I love. I was #AlreadyWeddingReady before Ollie proposed.
So when it comes to being ready to get married, and planning a wedding that represents me and my relationship, this is what's actually important to me…
Meeting My Person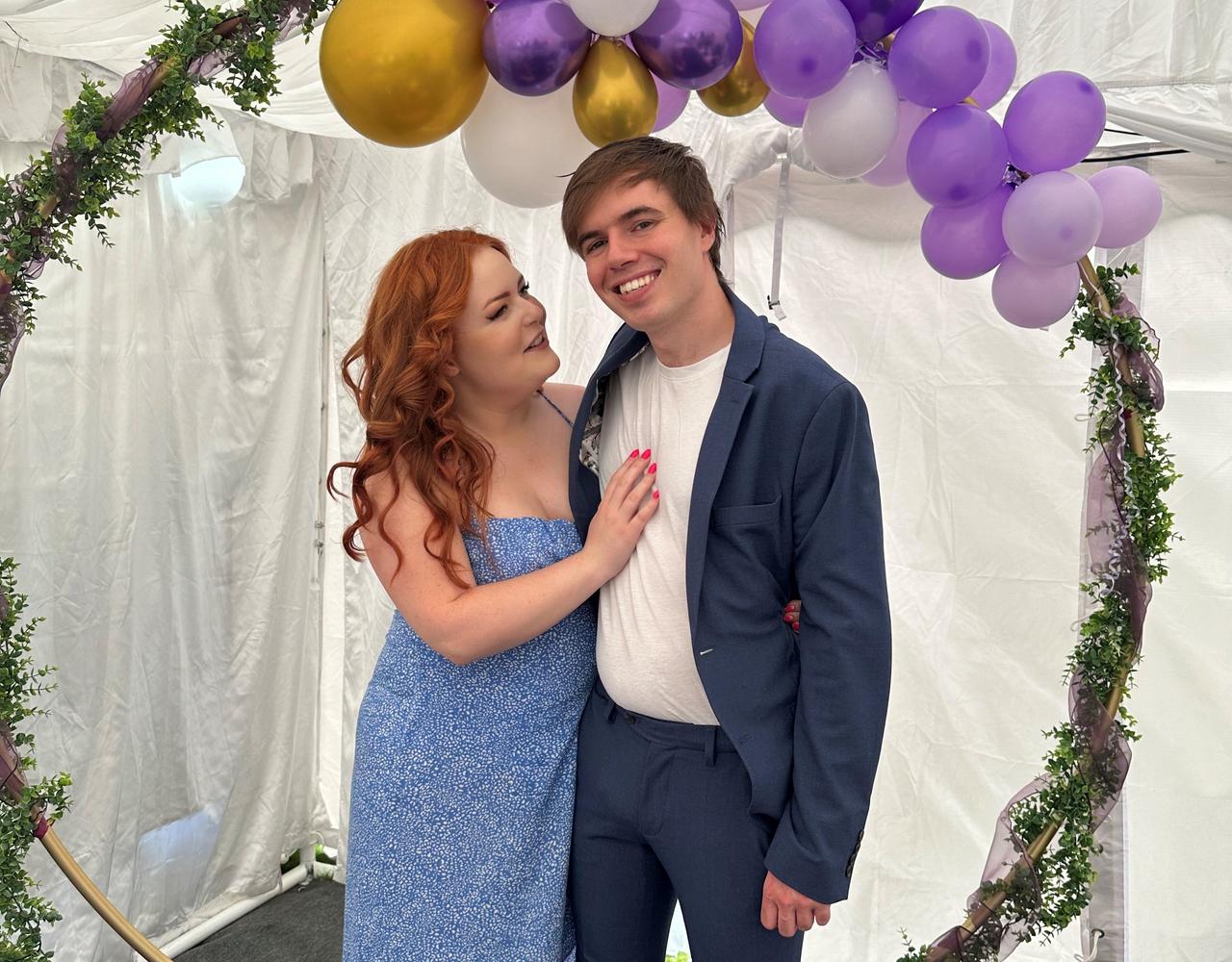 I first met Ollie as a sighted teenager at a youth theatre club we were both part of. I always say that I was Wendy in Peter Pan and he was the pirate that tried to kill me...what a love story!
We were from different sides of the city, but Ollie joined the group because his family friend was running it. At that time I had a lot of useful vision left, even though I was registered as visually impaired.
Though there's a happily ever after at the end of this story, Ollie and I did have our bumps in the road. There was a moment, when I was going through my cataract surgery at age 16, where I just felt like it was too much to have a boyfriend, so I dumped Ollie.
We still kept chatting, but mixing sight loss and teenage romance was a minefield of an experience, to say the least. While we were apart, Ollie had another relationship.
It was a horrible time for me - I remember just before my 17th birthday looking on Facebook at his relationship status changing and crying on my bedroom floor. Like any teenage girl would, I tried to take the prettiest profile picture I could and uploaded it to the site. This was around Christmas time, and in January we finally got back together.
My Sight Loss Journey
Around two months after we got back together, Ollie and I were chilling in my room and I said to him that he was glowing. Initially we thought it was the ambiance of the lamp and the shine from the fairy lights being on in a dark room.
But this wasn't the case and, instead of going on an A-level history trip with my friends, while they were flying away, I was in the in-patient ward at Moorfields Eye Hospital.
Ollie is, and has always been my rock through everything that life throws at us. Possibly controversially, I feel as though Ollie and I became blind together. For clarification, he is sighted, but we learned braille together, we have navigated the world with different mobility aids together and he helps me fight discrimination of my disability both online and off.
At one point in my sight loss journey I was just surviving, not thriving. I was a shell of myself and Ollie just used to say "I know Lucy is in there, she will come back".
I feel like it's so incredible for two teenagers to go through the worst together, and come out stronger at the end of it all. I can honestly say that our experience has shaped who we are today as a couple. We grew up quickly, and we did it together.
Our Magical Engagement
We have been engaged for five years. Ollie proposed in Tenerife on a private beach of the Hard Rock Hotel, where we were staying. The volcanic sparkly sand was something Ollie knew I would be able to get a glimmer of back then, although I can't see it now.
He didn't go down on one knee as he knew I wouldn't see that moment. We sat together and lay on a towel and he asked me. It is the most beautiful ring because I can feel the diamond. He knows I can't feel intricate carvings in jewellery unless it is specifically carved and he picked the perfect ring with my sister's help. I have never taken it off since.
Coming to Terms With Being a Blind Bride
My wedding day will always be something I wish I could see. I am going to be honest with you - in every big event in my life I do take photos and a little voice in the back of my mind wants to believe that I will see that photo one day.
I was almost pleased to be delaying my wedding too. In some random miracle, I would somehow make the impossible possible by gaining my vision back in my sleep in order to walk down the aisle and see Ollie's face just that one last time.
This sadness will never leave me and I will carry it with me for every big moment in my life, but I think about all of the things I do have and I am able to sit with the sad in some moments and sit with the happy in others.
This has been a major part of my wedding prep: understanding and coming to terms with all of the feelings of being a blind bride.
Navigating Wedding Planning as a Blind Person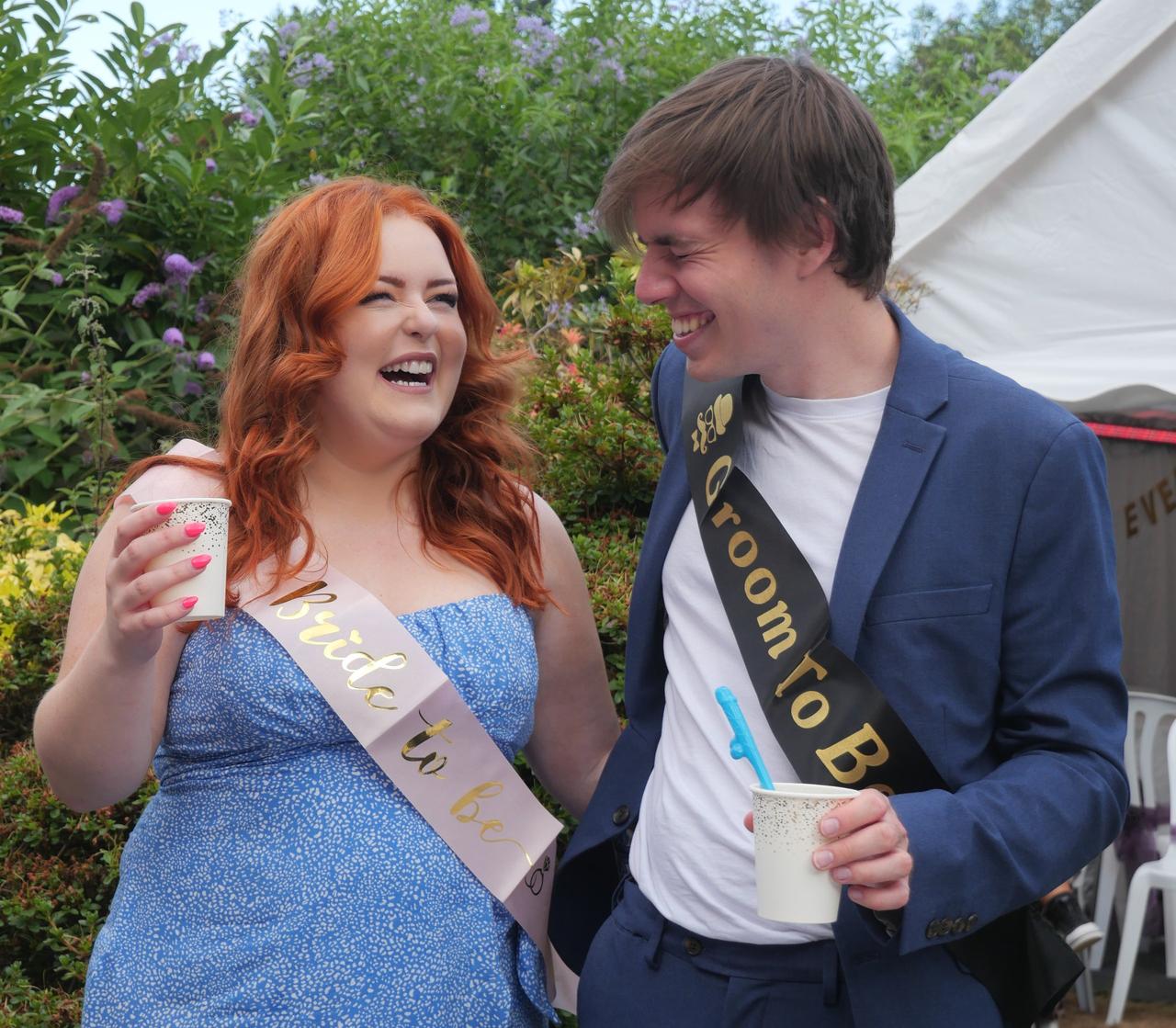 Planning an accessible wedding is hard when your screen reader can't access all the websites.
It's a good job I have a sighted fiance who took the time to audio describe everything for me, as I really don't know what I would have done otherwise.
We planned to get married in 2020 and we chose to re-do all of our wedding plans after the pandemic and start all over as, luckily, we didn't lose any money really from the first time we booked our wedding.
I knew getting married in London was a priority for me and Ollie; we lived there for a while and we work there. I picked one specific venue to look round as we knew they provided audio descriptive tours in the day time. I reached out via email to see if they could adapt their tour for a bespoke wedding look around so I could get a feel of the buildings.
This is when I fell in love. Kew Gardens came alive for me that day. Mary, the audio describer, went into the history of the buildings, how it made her feel, who visits regularly and much, much more in order to provide colour to my mind.
Along with all of the beautiful seats and accessible walking paths, there was a buggy available for relatives that find it hard to walk and big doors to fit wheelchairs in - it really was my dream!
In a way I am so happy that my blindness allowed me to narrow down the choice as it was starting to become very overwhelming scrolling through lots of inaccessible sites. Kew was the one place that didn't question why I needed an audio describer - moreover, I didn't have to explain. It was such a beautiful memory that I will never forget.
Myself and Ollie are always so busy with work so getting a venue with a team of wedding staff there on the day was so important for us. Also, having others that are in the wedding profession is always lovely as they can bounce visual elements of the day back and forth with Ollie as this is not my area of expertise.
I wish I could say more about inaccessible venues I visited in a way, but I just didn't let myself even walk in the door if I knew I wouldn't be able to interact with the experience.
Creating an Accessible Wedding
I've spent money and time thinking about the tactile elements of the wedding:
I booked a tasting session with my cake lady and she taught me how she would make the flowers on the cake.
I am working with a production company to create different sound elements.
I am smelling different room sprays that I will only ever use for my wedding so the scent will always take me back.
When we had our catering tasting session, we all talked about best glasses to use that would be easier to not knock over, best canapes to serve and in what way with what spoon would be best and most accessible to pass to a blind person.
We're using NaviLens at our wedding for all the signs and menus so all information is accessible.
My caterer also asked if they needed dog bowls for the guide dogs that were coming.
The venue has given me measurements of how wide the doors are for my reference so I can make sure guests with different wheelchair types can access all doorways and have allowed for more room on the rows in our ceremony so there is ample room for guests with guide dogs.
Kew pointed out all the accessible toilets.
My florist and I had different conversations about table arrangements in order for me and my other blind guests not to be at risk of knocking anything over.
Above all I am so happy that all our suppliers were very happy to let me know if they didn't know something about blindness and they were really open to learning how they could give me the best service.
Suppliers that seemed like I couldn't communicate with we just didn't hire. I said to Ollie I would rather save and do the wedding later to get it right than to go with a supplier that didn't understand my disability.
What Needs to Change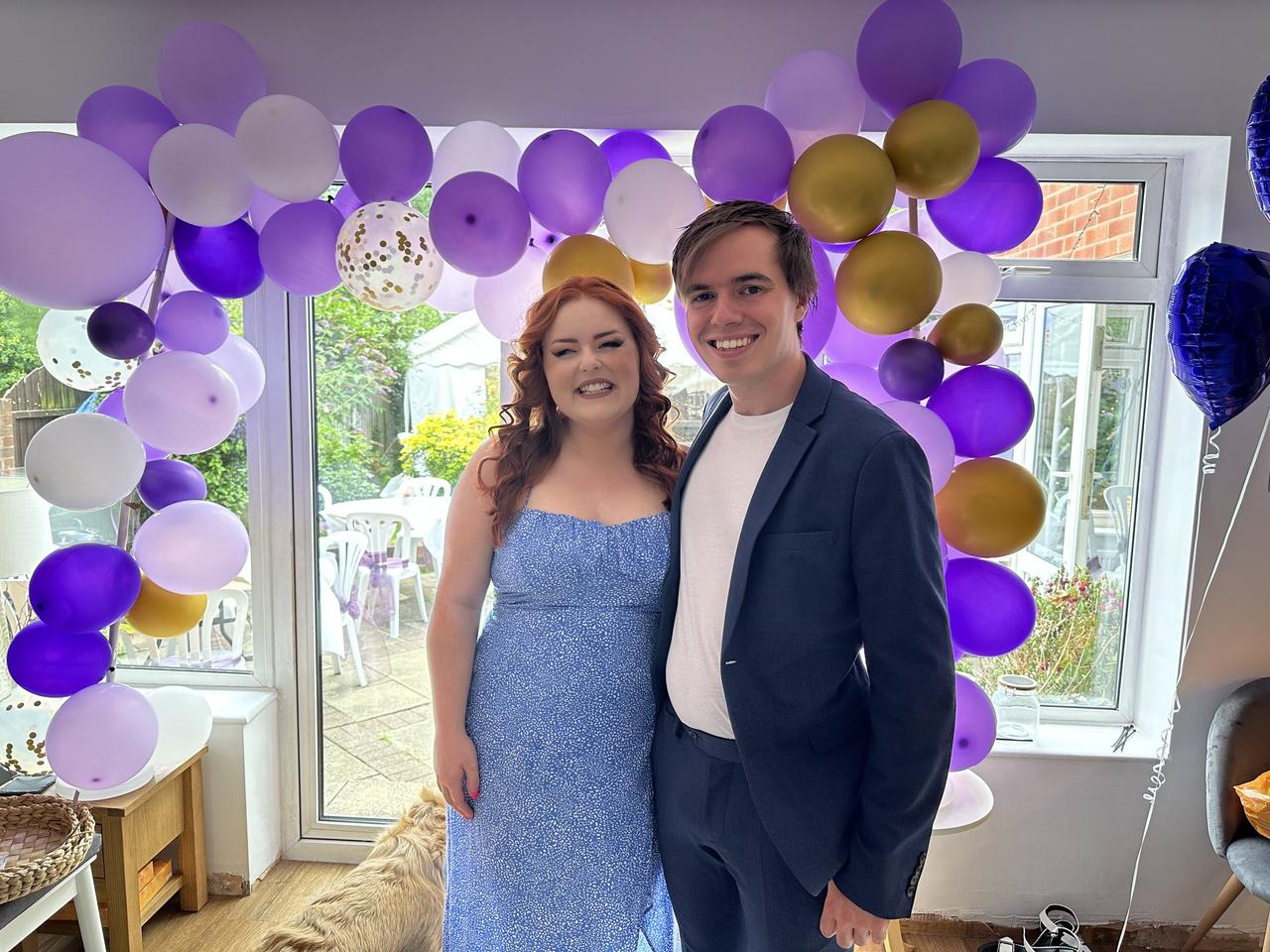 I wish I could say to you that everyone thought about disability when advertising their wedding venues, but it just isn't a thing to audio describe these lovely videos with music of different smiling couples.
I am very happy for them but I would never know what's going on to book these places. I didn't even want to look at older buildings, as there were just too many steps and they were more likely to have no accessible bathrooms.
I'm Already Wedding Ready & So Are You
Are you worried about being wedding ready? What does 'wedding ready' mean to you?
It might mean a red dress, a small group of people and a registry office. It also might mean 500 people at a manor house with all the sparkles. Your wedding is your day. Not your family's day. Yours!
It is hard to run away from other people's opinions but it is so important to feel authentic to yourself. Write down a list of what matters to you at your wedding and stick to it. Look at the list when you are booking anything or chatting about plans to your loved ones. Never lose sight of your why.
Want to read more inspirational stories from people who are #AlreadyWedding Ready?
Lucy's Recommended Charity:
Shout out to Guide Dogs For The Blind. My beautiful guide dog Miss Molly is walking down the aisle as my flower girl and all my wedding favours are little pins of guide dog emblems so all my guests know I have donated to guide dogs on their behalf.