Wedding Confetti: Everything You Need to Know
Looking for wedding confetti? Curious about the history of it? Searching for confetti alternatives? We have it all and more here for you!
We have included third party products to help you navigate and enjoy life's biggest moments. Purchases made through links on this page may earn us a commission.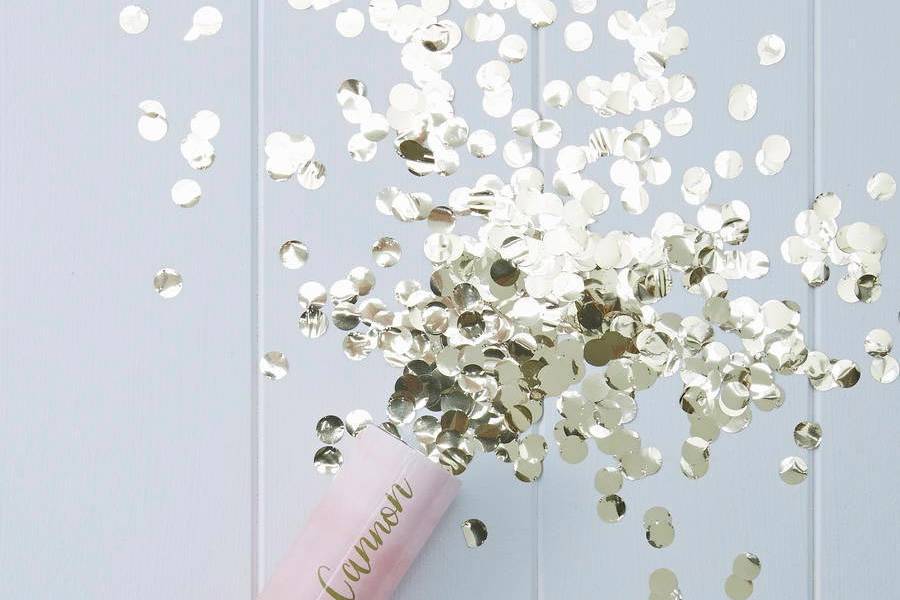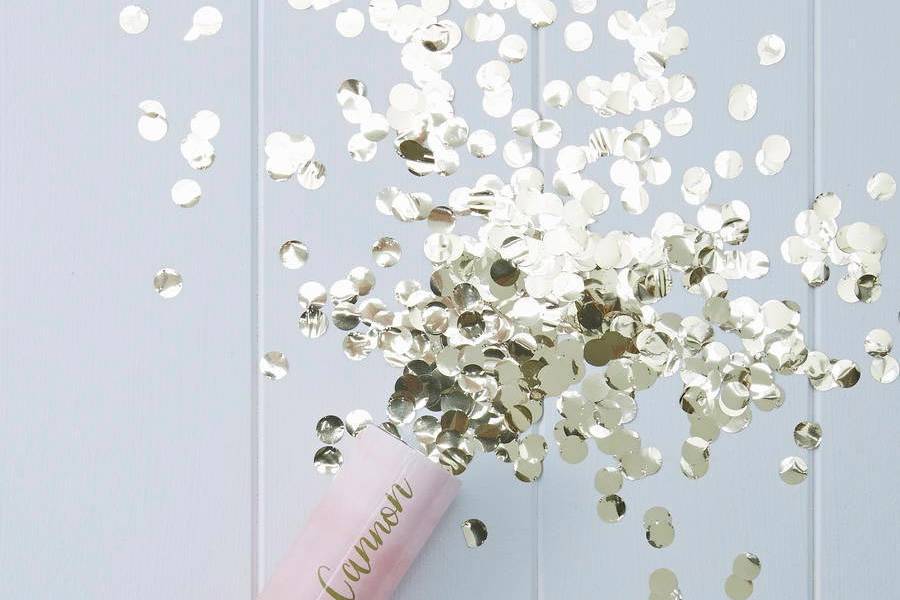 Throwing confetti at the newlyweds is a time-honoured tradition which results in some really fun photographs. Make sure you have 'throwing confetti' on your wedding photo checklist!
The word 'confetti' is an Italian word for sugared almonds – another wedding staple. Traditionally, the sweet treats were thrown in the air during special occasions in Italy, whilst in the UK we tended to throw rice – less delicious, but not as likely to cause injury. This was done as a symbol of fertility, but at some point rice was switched for eye-catching coloured paper.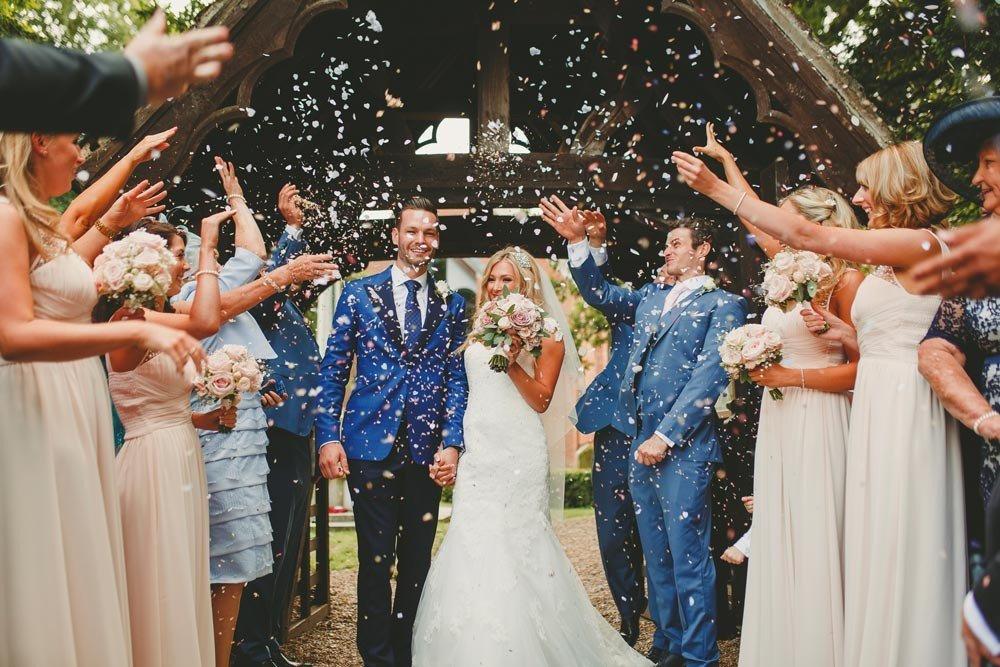 Image credit: Benjamin Stuart Photography
We've rounded up some gorgeous confetti and accompanying accessories to celebrate everything about it – just make sure your venue allows it before you get too overexcited. If it doesn't, we also have great alternative ways to include it at your wedding.
Wedding Confetti
How cute is this starry confetti from Pop Pop Papier? You can order it in a huge selection of colours to match your chosen colour scheme, and either give it to guests to throw, or scatter it across your tables. You and your guests will all be starry eyed.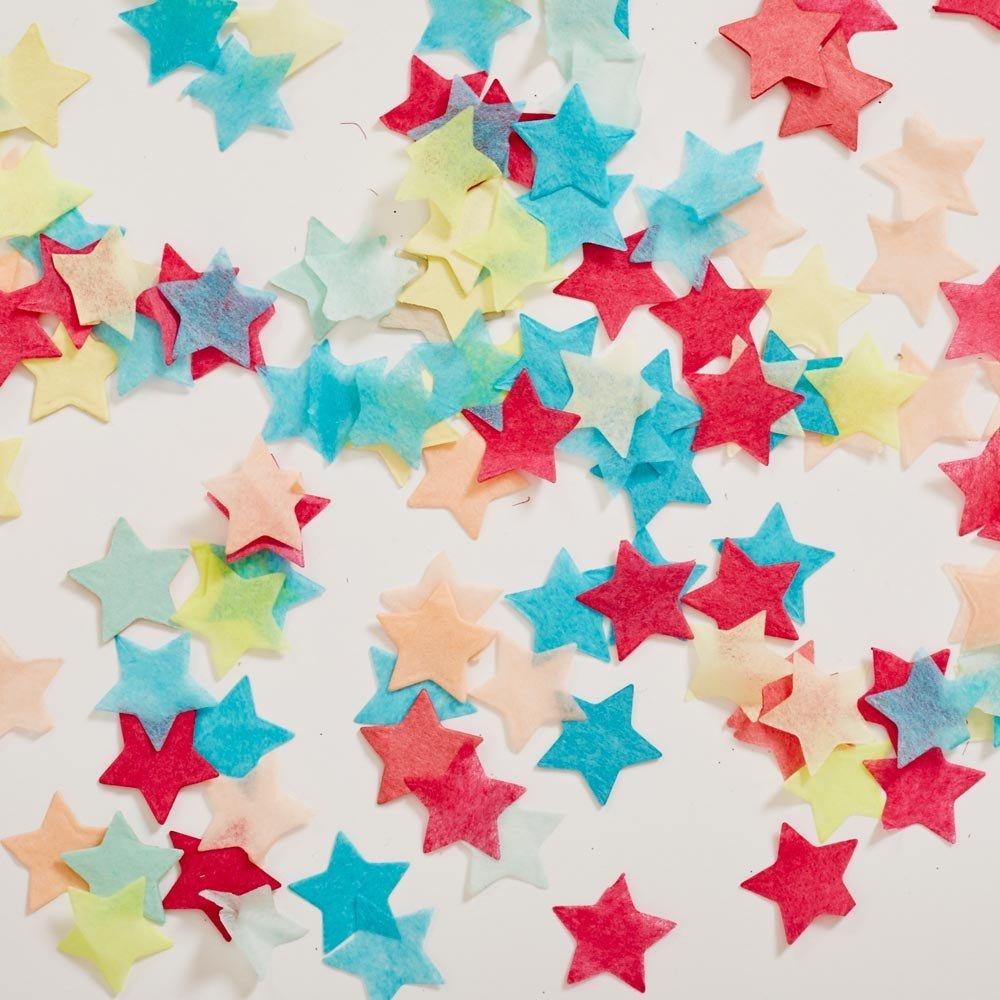 If you're looking for vintage wedding ideas, why not use this beautiful confetti from All Things Brighton Beautiful? Their Blossom and Script confetti features romantic text and delicate florals so it's pretty on both sides.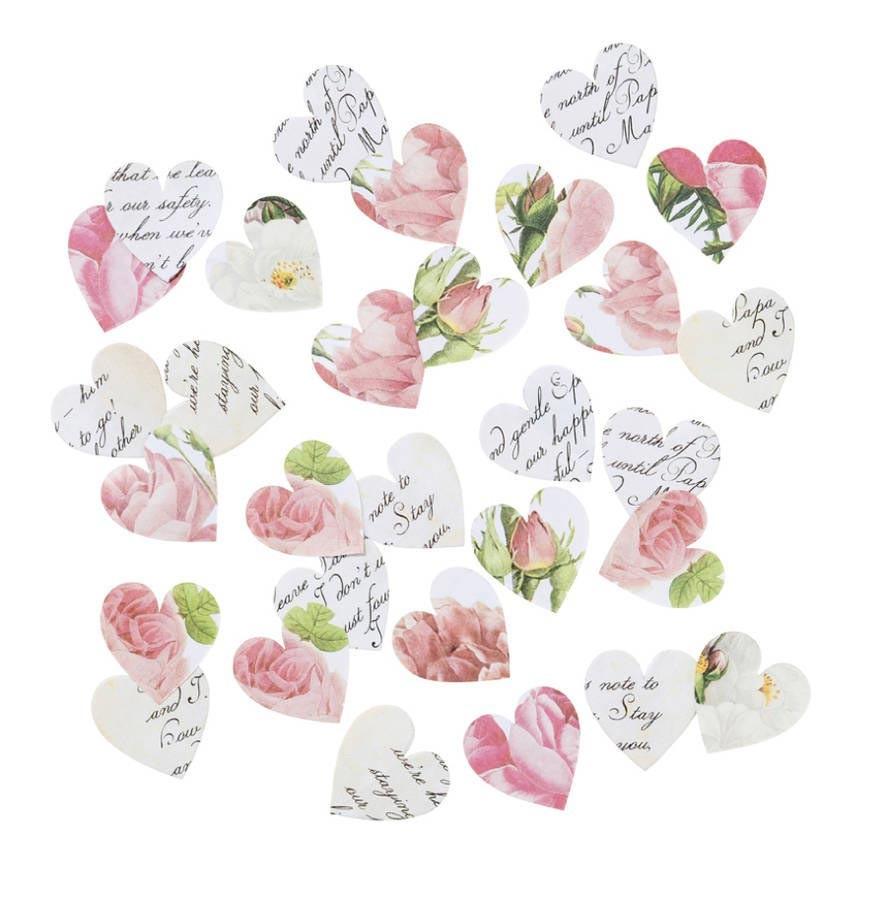 Chevrons were tipped to be a hot wedding trend for 2016 and we can't get enough of them. We love this chevron confetti from Ginger Ray, which features the geometric pattern in pretty pastel shades. It'll look amazing on your tables.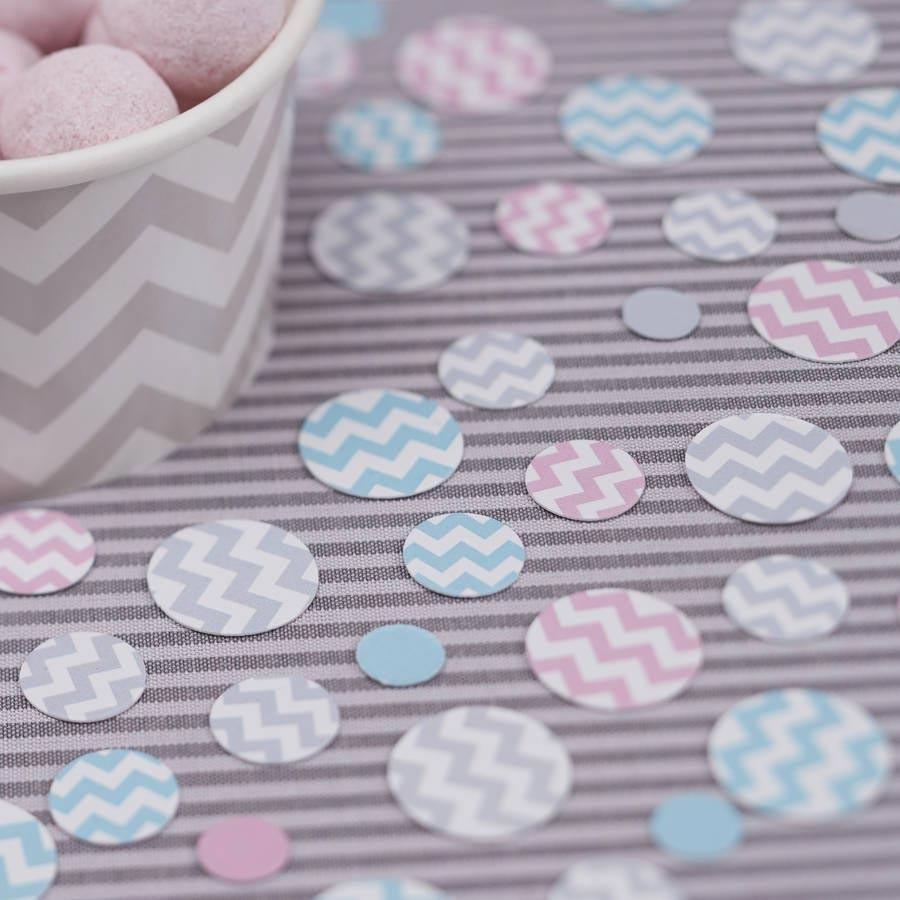 Those who have the mantra 'bigger is better' will love this oversized confetti from Bubblegum Balloons. It'll make a big impact in your wedding photos but would also look really fun scattered around on your cake table or sweet buffet.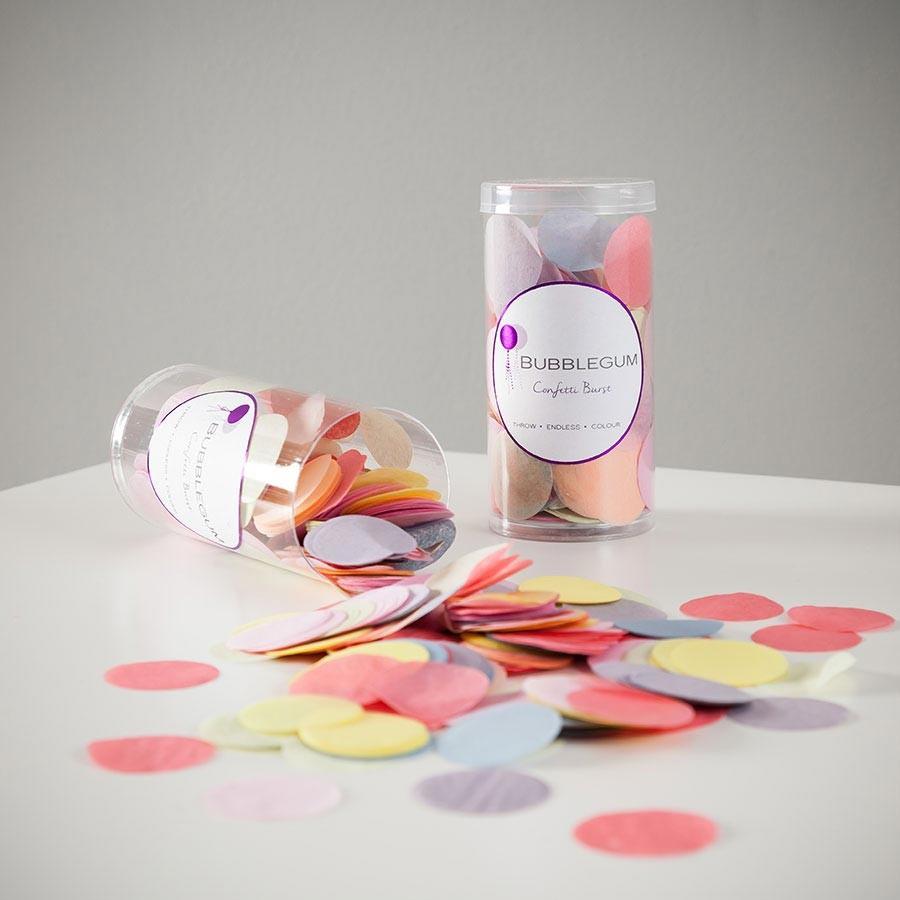 We love this strand style confetti from Ginger Ray – it gives any celebration a vintage feel and looks so delicate. Sprinkle it around a wedding cake covered in hundreds and thousands for a whimsical feeling.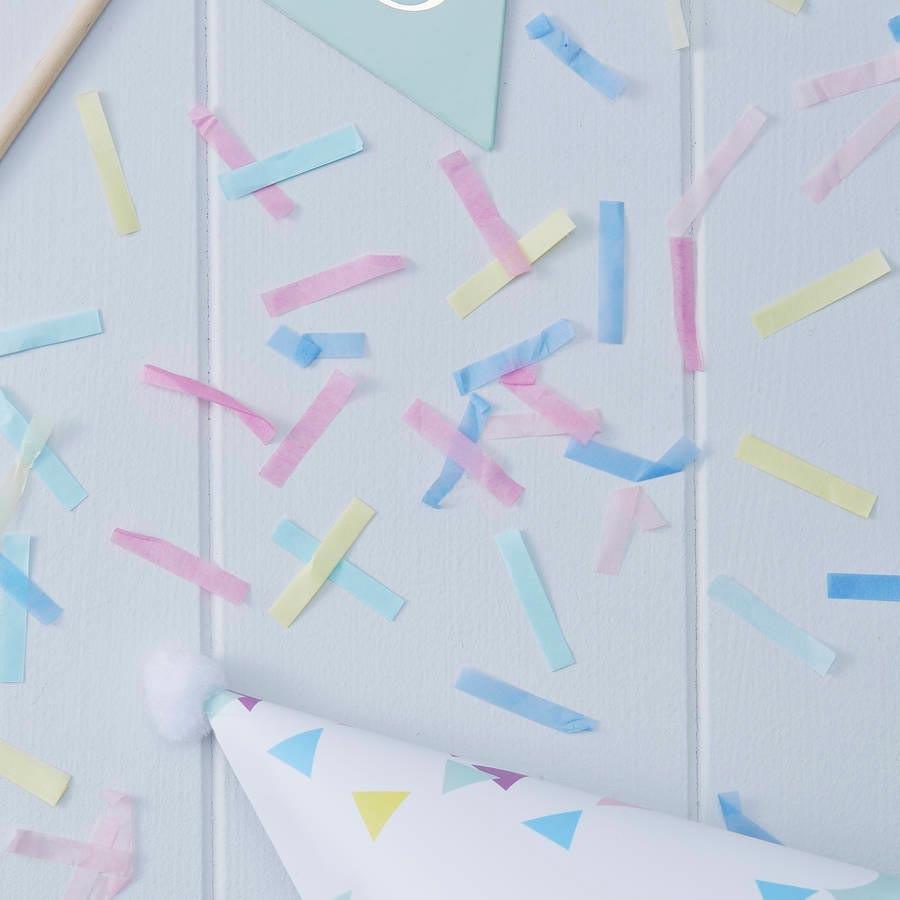 If you like the more angular shapes, you'll also enjoy the mini square confetti from Pop Pop Papier. There are just over 70 colours to choose from, and it's biodegradable so you can chuck it around with abandon.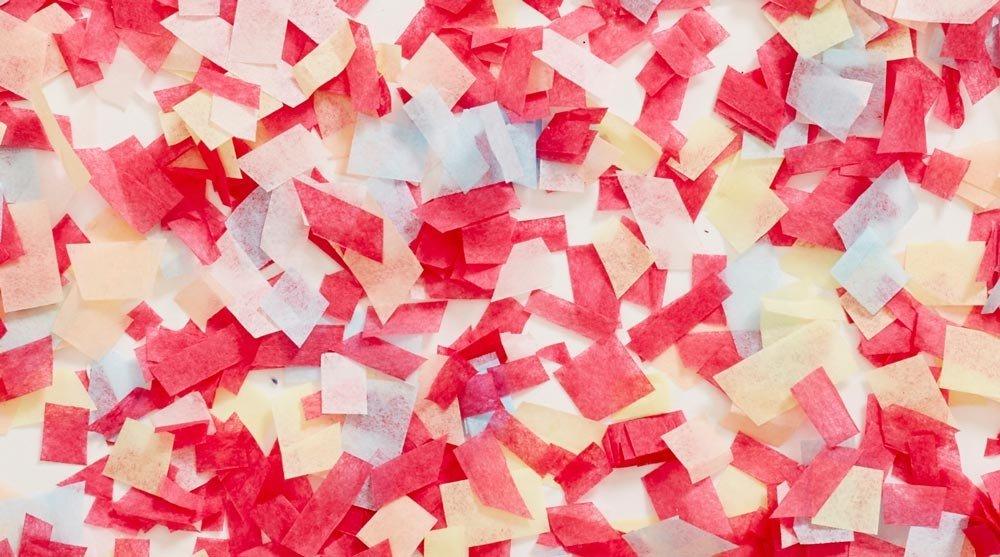 We love this pastel, neon, almond-shaped confetti from The Sweet Hostess – it has an old-fashioned feel but with a bright, punchy colour pop.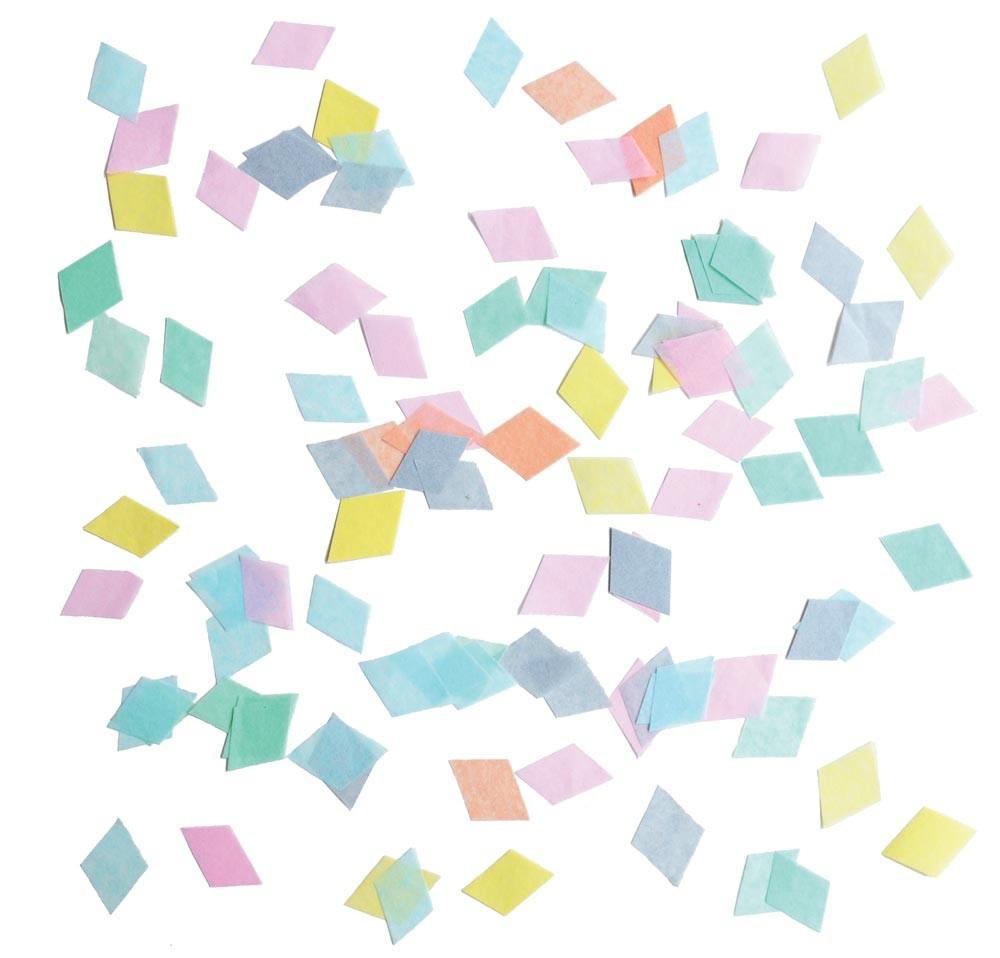 Pop Pop Papier's fun, colourful confetti also comes in classic round shapes and in romantic hearts too.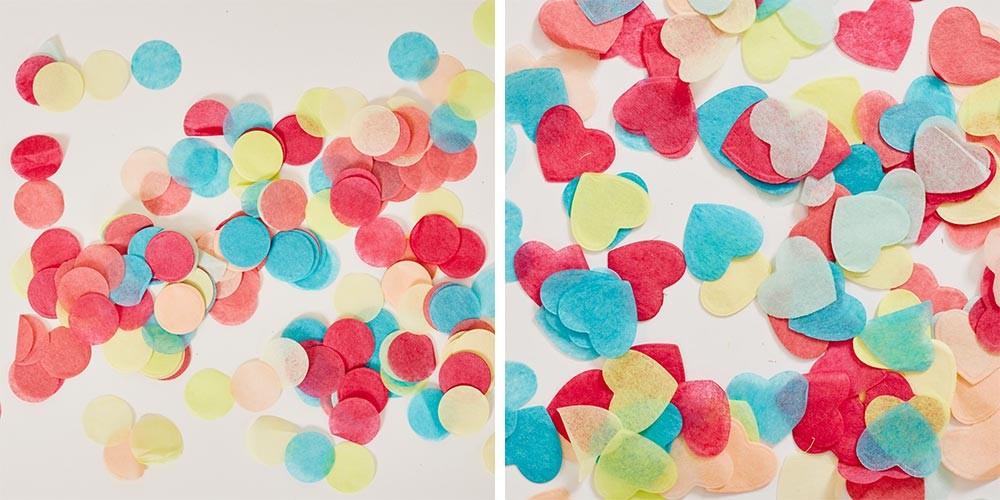 Couples planning a quirky wedding will love this Ginger Ray superhero themed confetti. If the groom is sporting an alternative buttonhole with a superhero theme, this will work perfectly.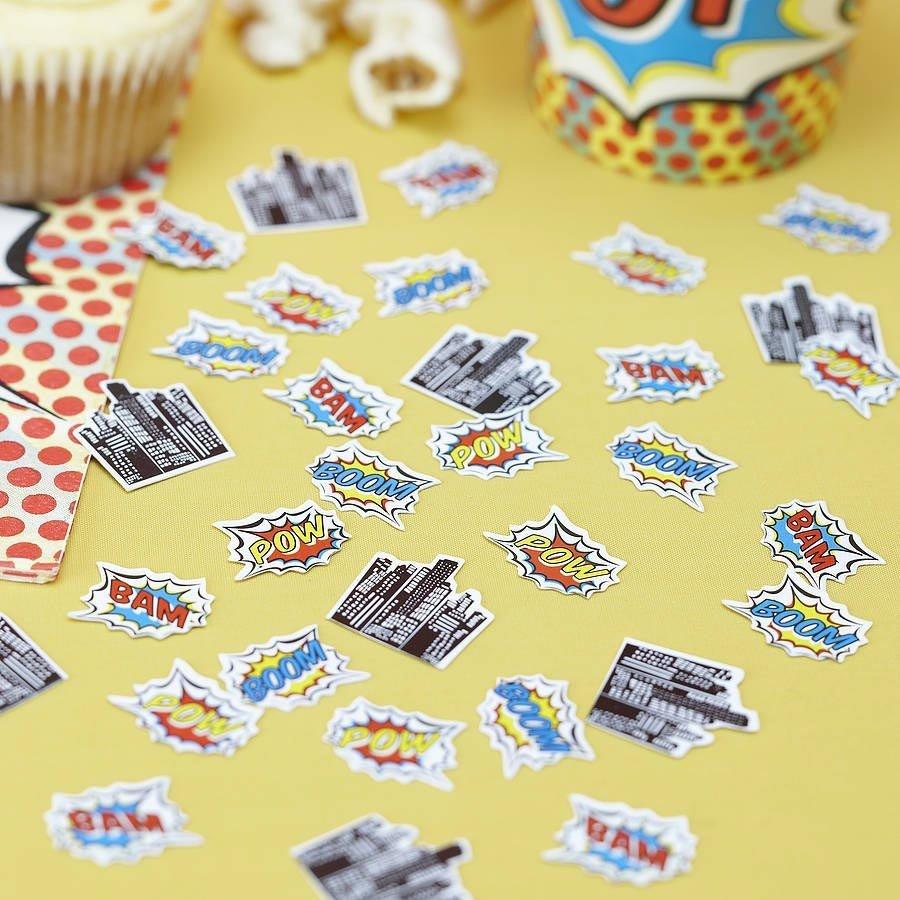 Romantics will love this confetti which looks as though it's come from the pages of a vintage romantic novel. It has the word 'love' on the back and can be ordered in a heart or butterfly shape, from Nest.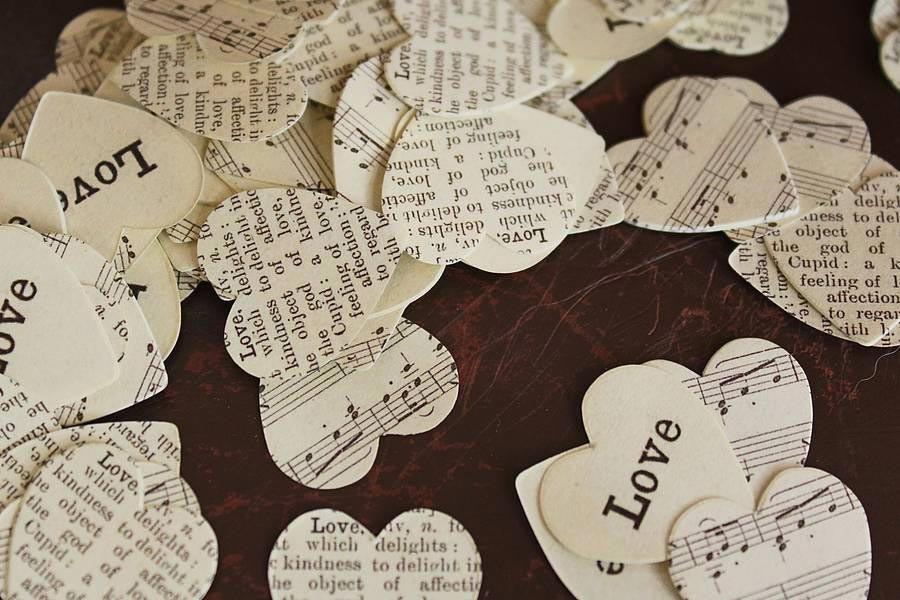 We love this sparkly star shaped confetti from The Sweet Hostess – it'll add a welcome dose of glitter to your wedding tables and will suit most colour schemes.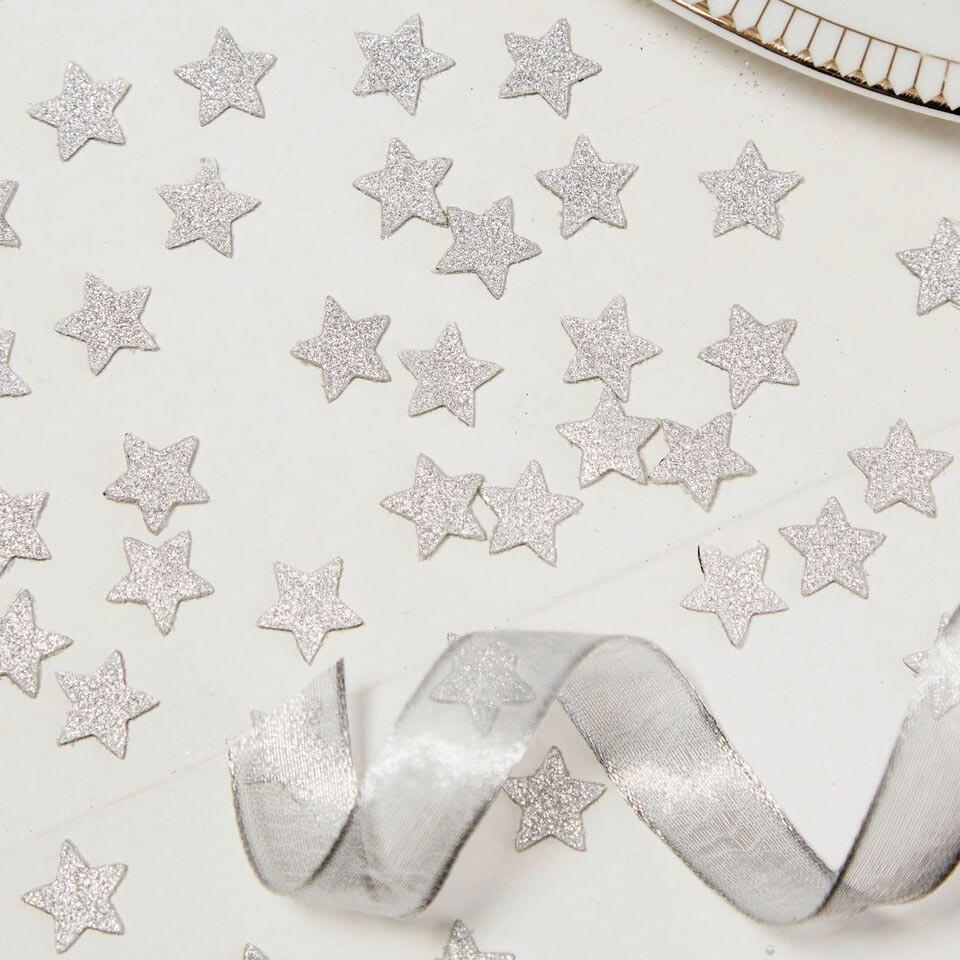 If the idea of adding some extra sparkle appeals to you, you'll also love this pink and gold glitter confetti, also from The Sweet Hostess.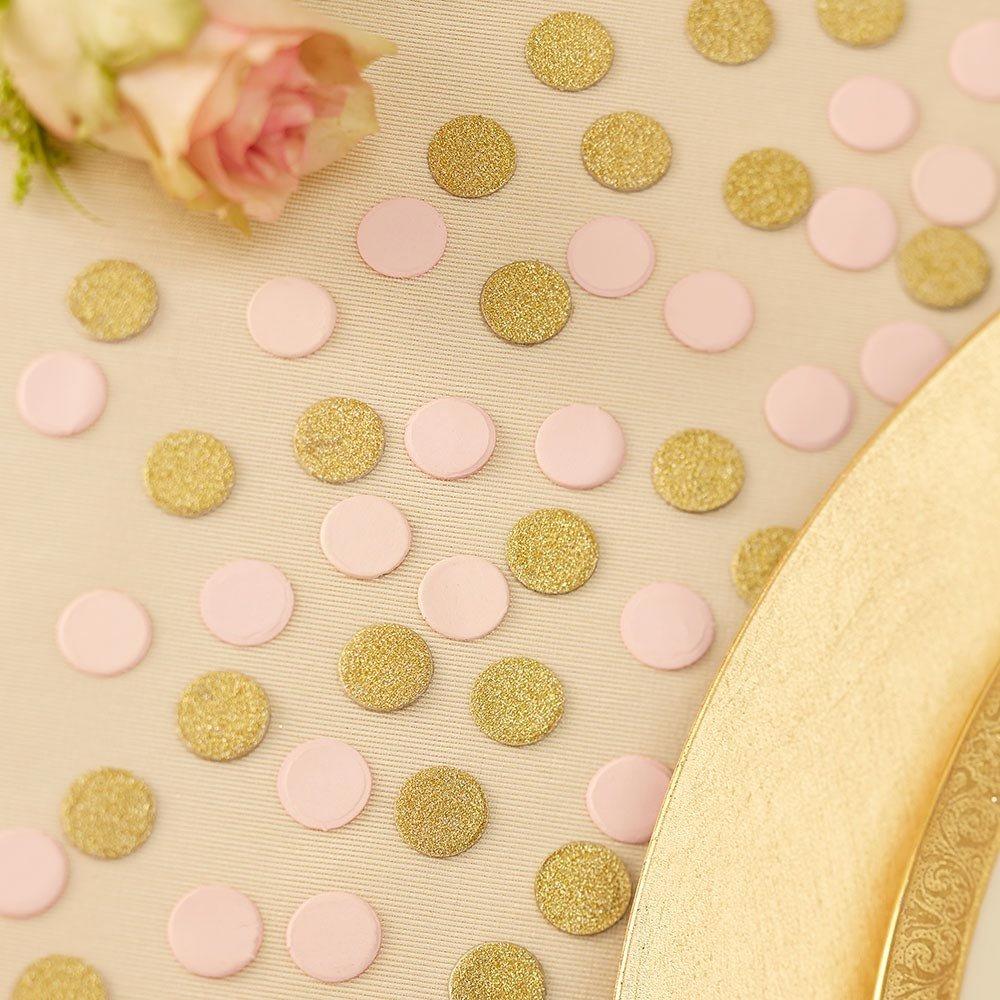 Fans of travel will adore this map confetti from Six0Six Design. Cut into pretty heart shapes, it's the perfect way to express your wanderlust.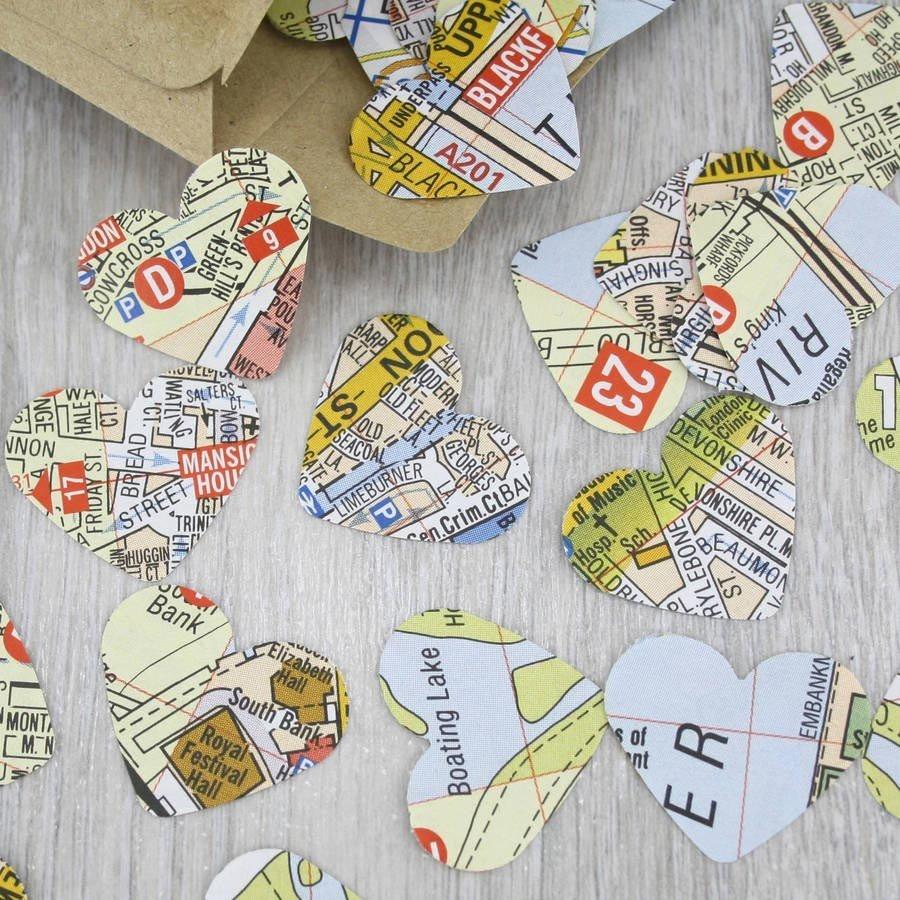 This dried petal confetti from Confetti Petals is a great choice if you want an eco-friendly option for your wedding confetti. It's 100% natural and 100% biodegradable so most venues will be happy for you to use it.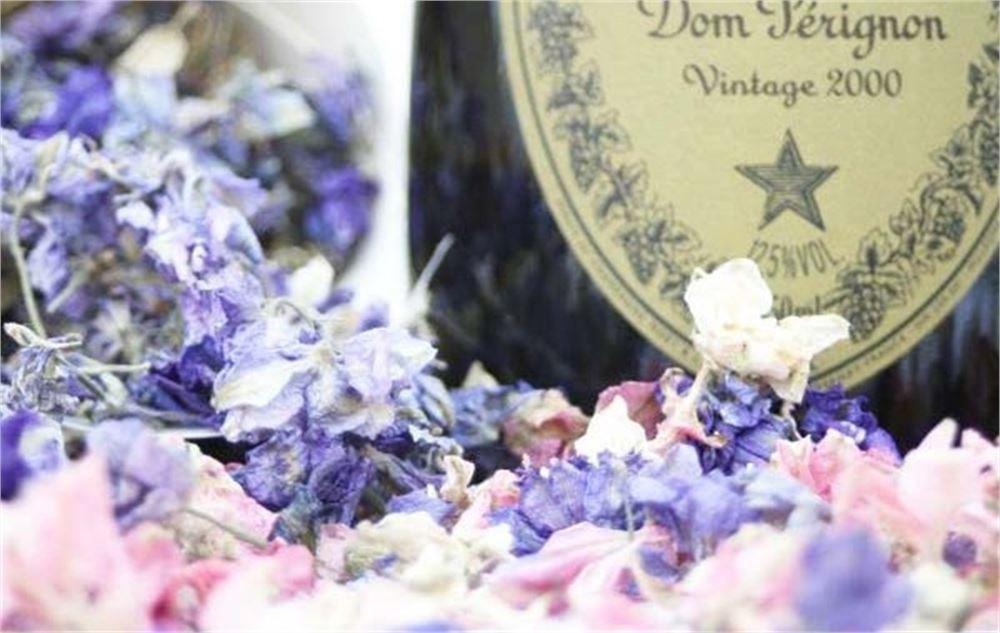 Table Confetti
Whilst you can scatter the paper designs above across your tables, you might want something sturdier for your reception tables. Wooden table confetti would give your décor a rustic theme. Ginger Ray has a great range of options – these Mr & Mrs hearts are ideal for the top table.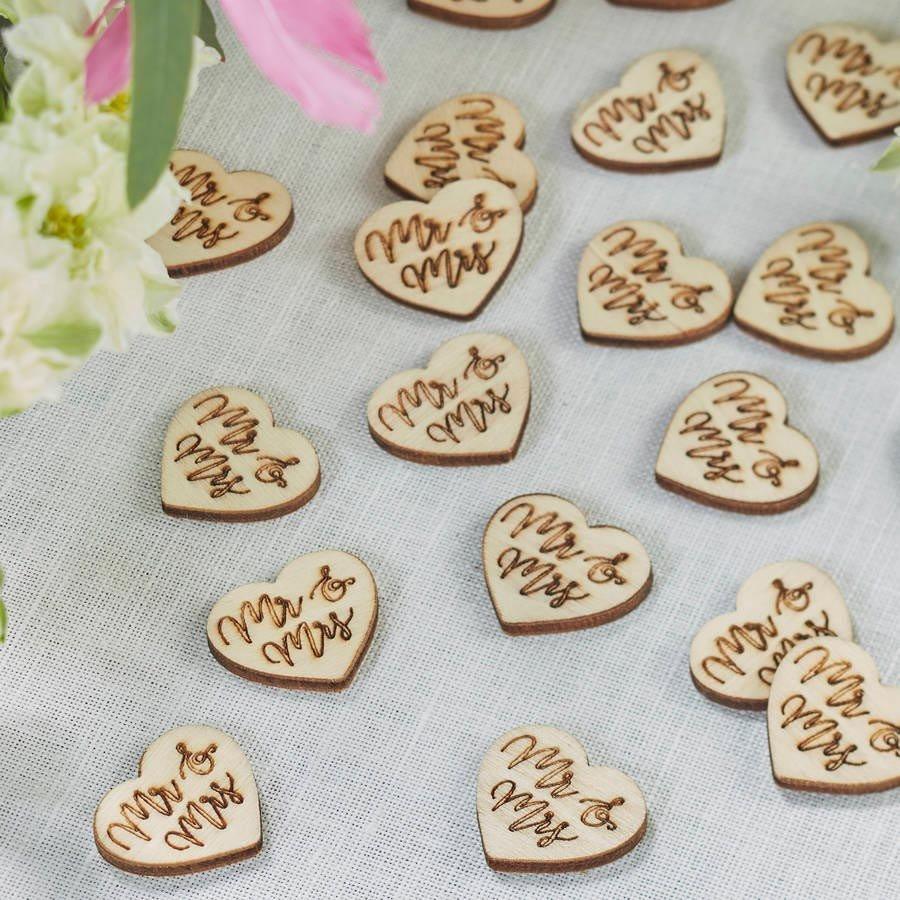 The 'Just Married' hearts are another alternative. We love the idea of gluing one to a photo frame with a wedding picture after the big day.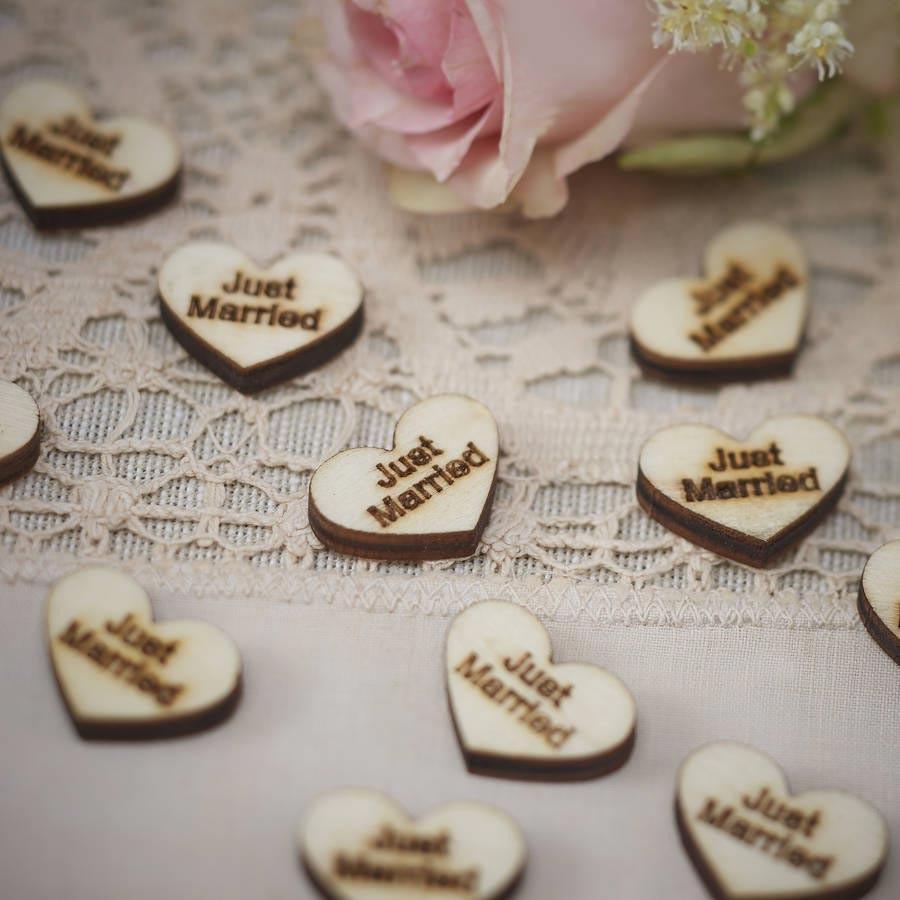 If you're looking for Christmas wedding ideas, what about this cute gingerbread table confetti? It'd look great on your reception tables or even scattered across a hot chocolate station.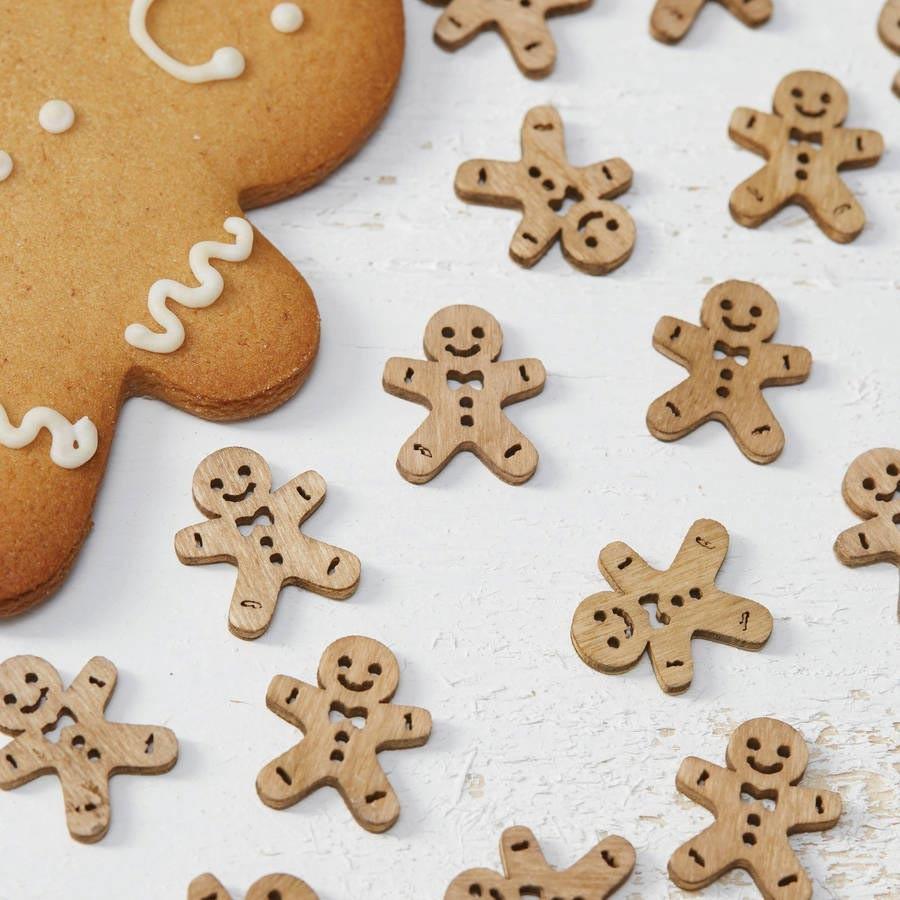 Couples looking to add a hint of glamour to their tables will love this wooden table confetti which spells out 'love' in stylish, italic text. We envision this working perfectly at a woodland wedding venue.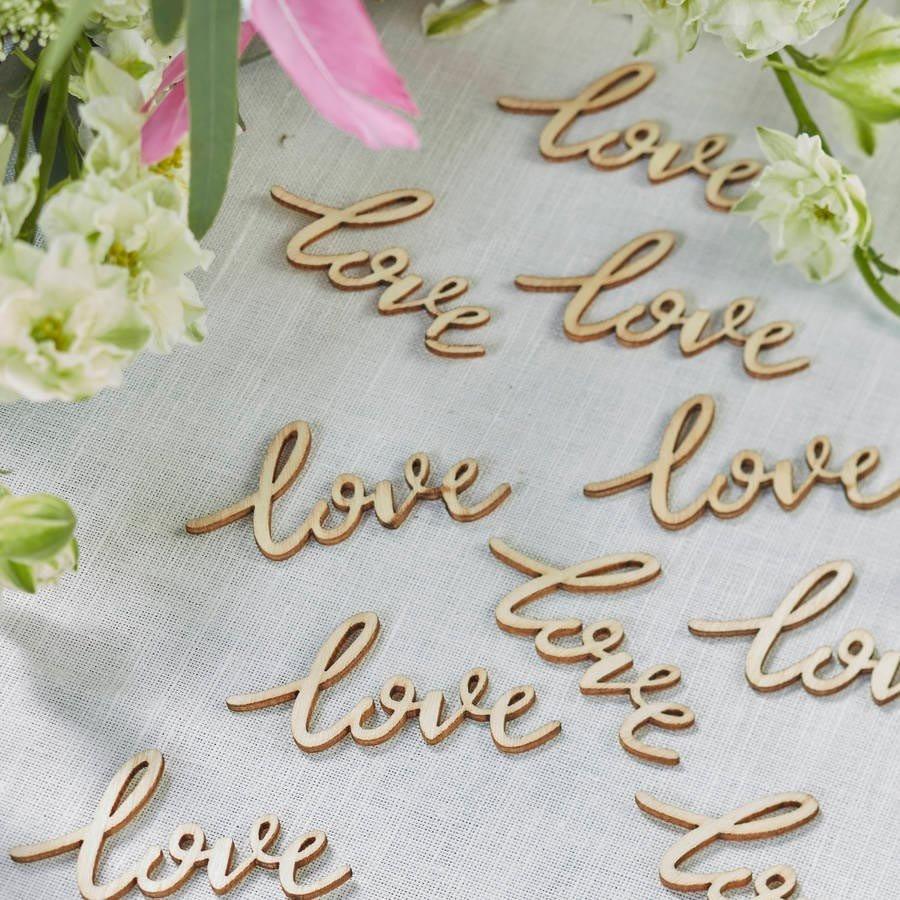 Add some sparkle to your reception by scattering the tables with these confetti gems which come in a range of colours from Postbox Party. We have more amazing glitter wedding ideas for you to browse.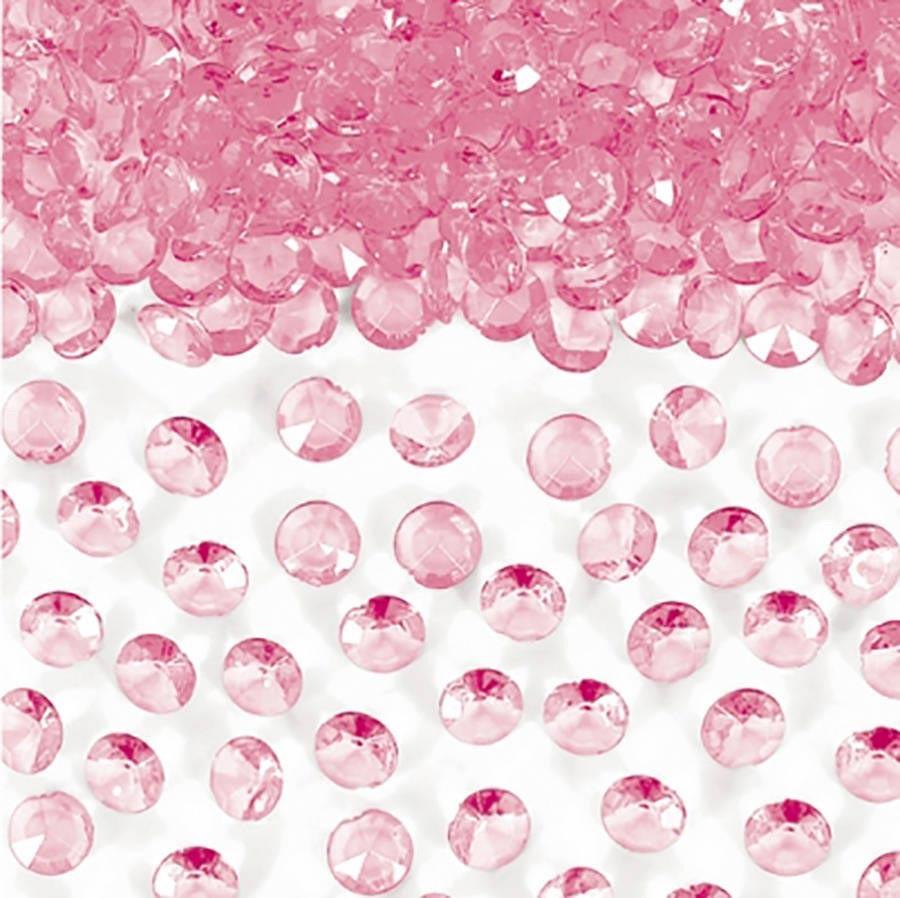 Confetti doesn't have to be small – make a real impact with these large wooden stars from Dibor. Scatter them on your reception tables at a winter wedding or to add to the theme at a starry celebration.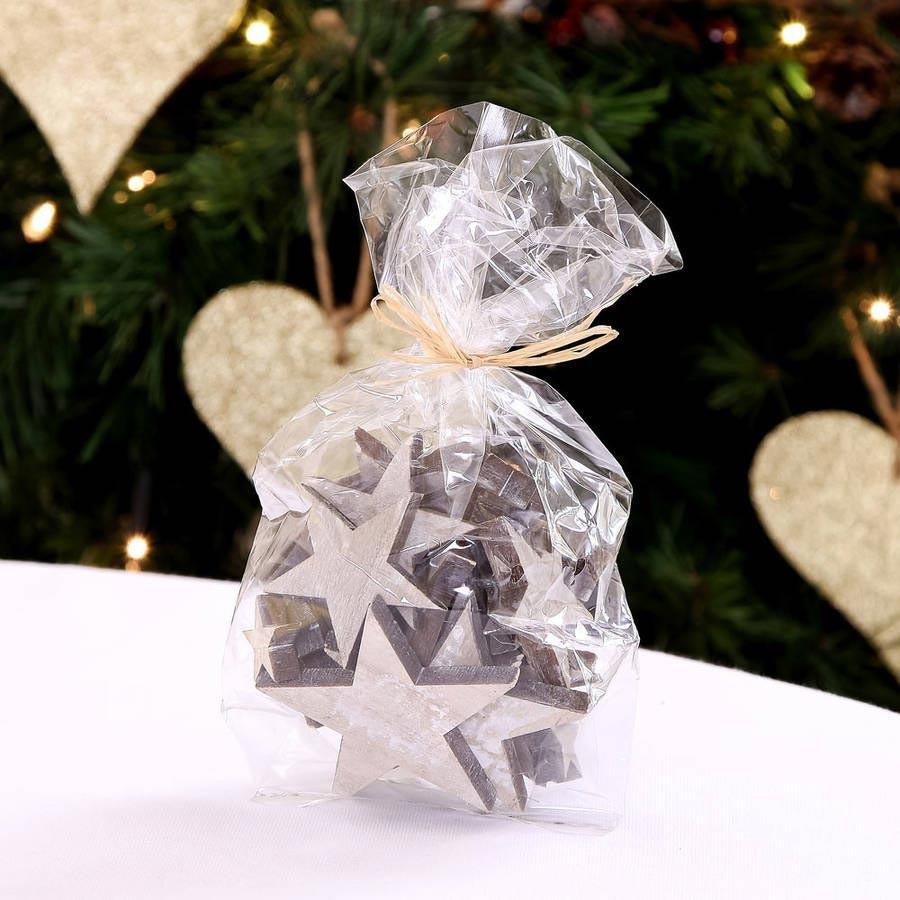 Confetti Bags and Cones
There's no point having all that confetti for your guests if you have no way to present it. We love these confetti envelopes with gold writing from Ginger Ray.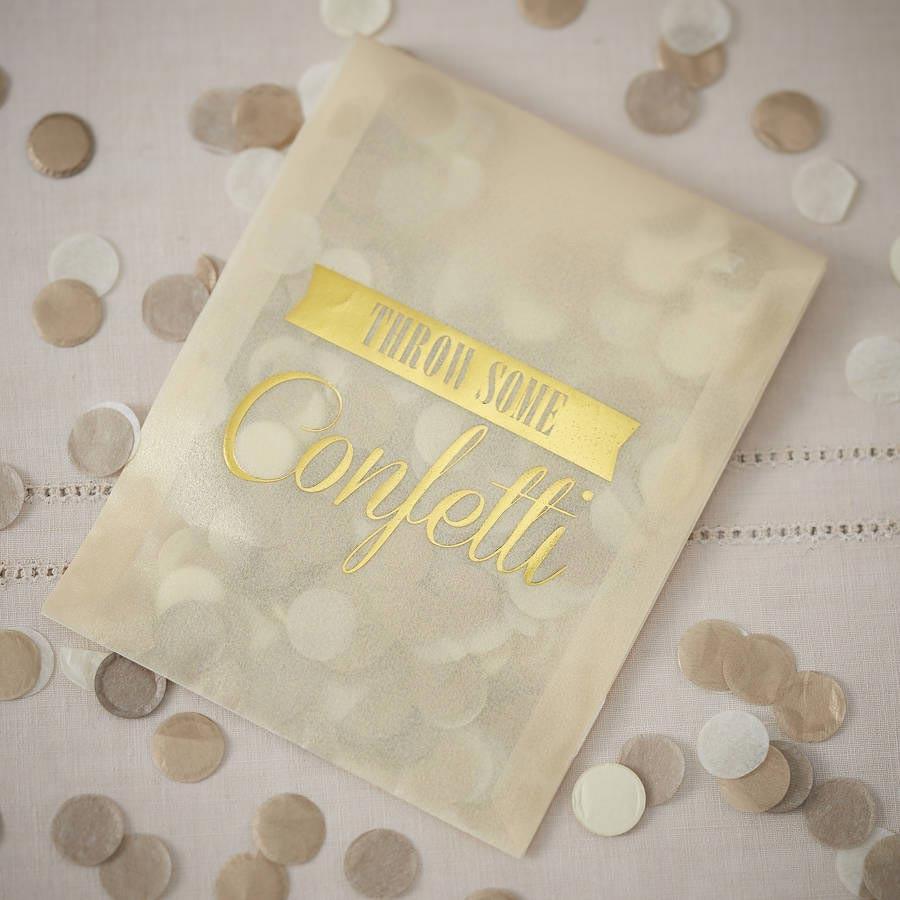 Music lovers will love these sheet music confetti cones from Pink and Turquoise – you can personalise the writing on the cones and even use them at your sweet buffet too.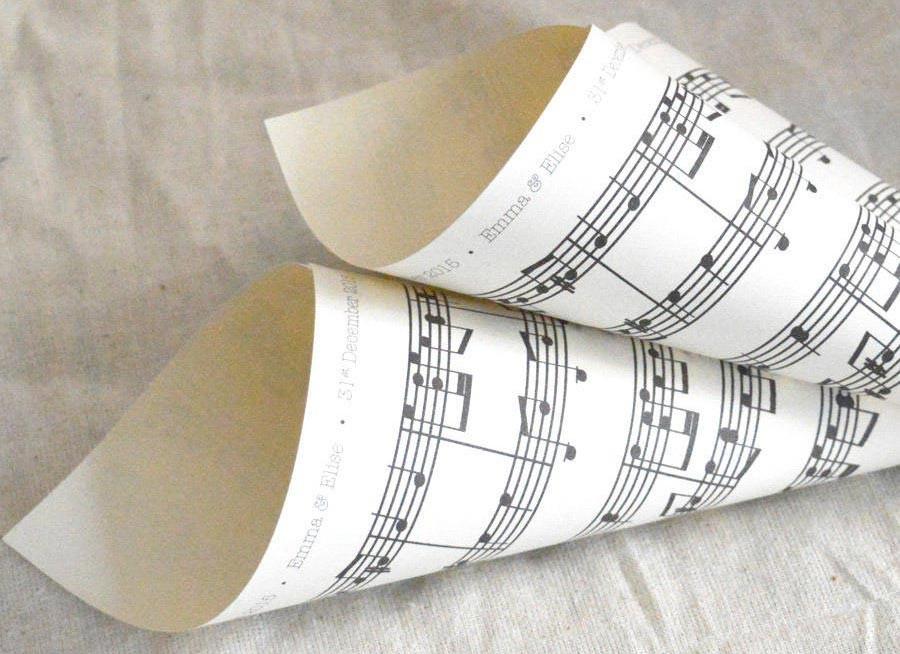 If you've splashed out on colourful confetti, show it off with these semi-transparent confetti envelopes from Pops of Colour. These envelopes come with confetti included in a choice of colours.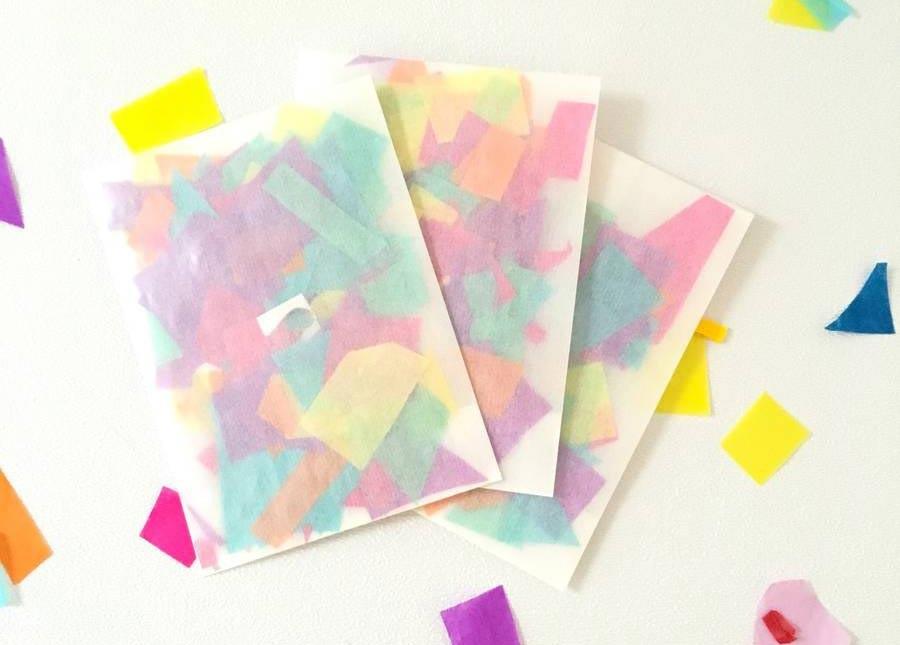 We love these retro paper bags from Sixpence Paperie which feature fun motifs, such as 'Love Love Love' or 'Best Day Ever'. You can also use them as wedding gift bags for your favours or sweet table too.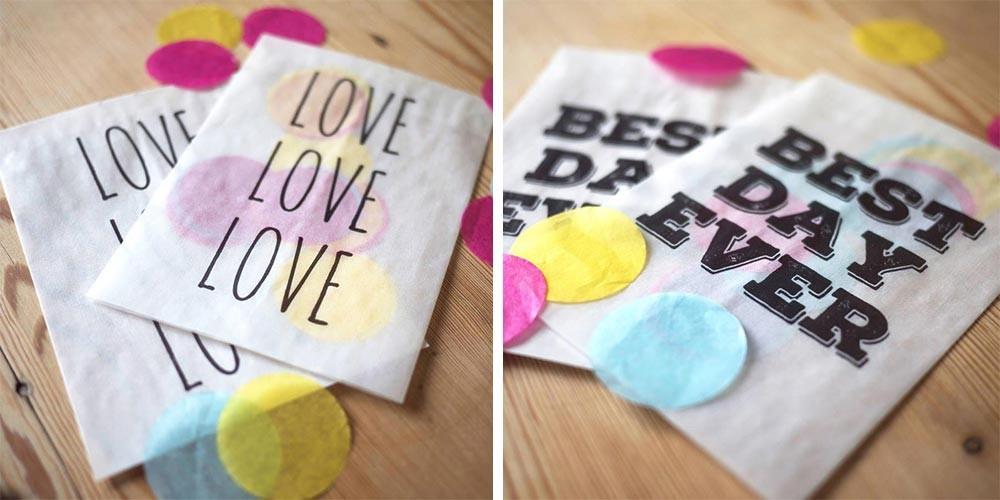 We really have an eye for all things gold and glittery here at Hitched, so we adore these confetti bags complete with gold foil writing, also from Sixpence Paperie.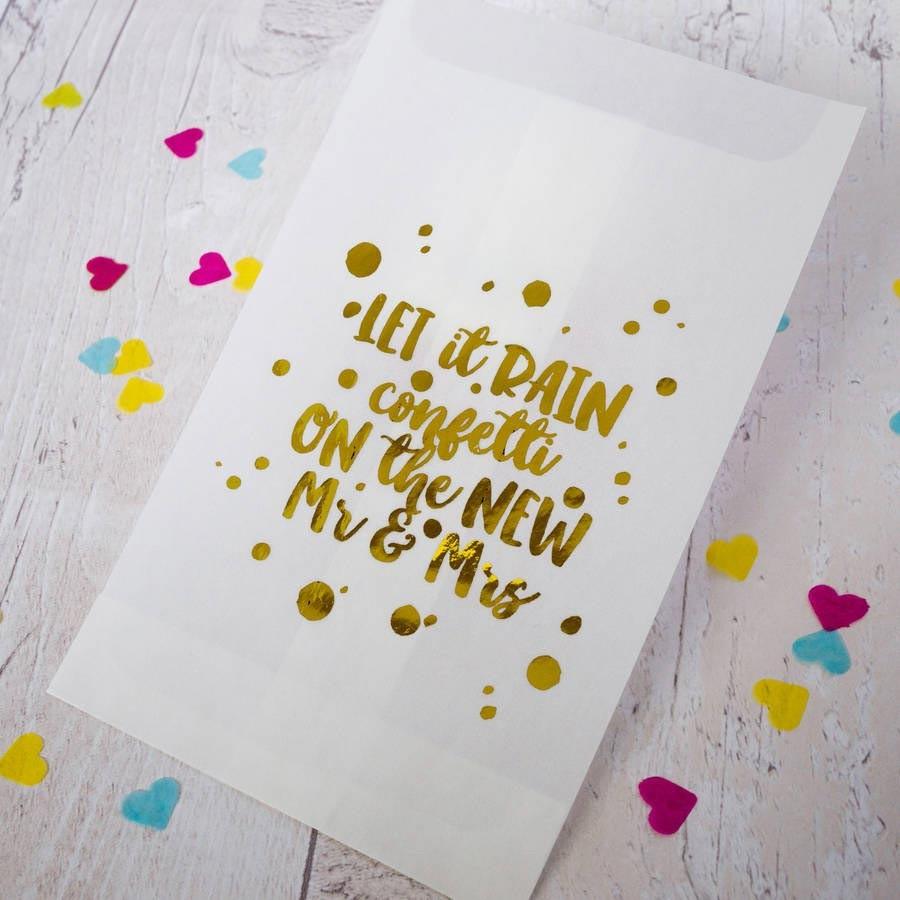 These fabric confetti bags from The Wedding of My Dreams are more eco-friendly and are ideal for stashing petal confetti in. We love the instruction on the front too.­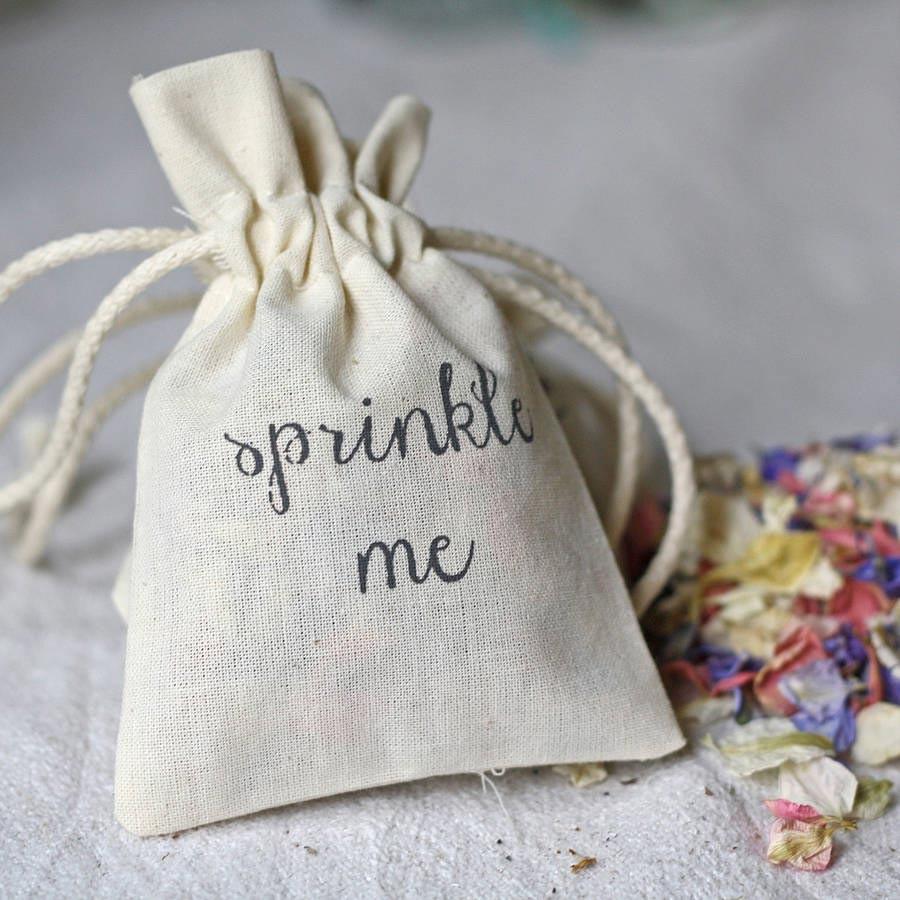 Couples working on a wedding filled with beautiful shabby chic décor ideas will love these pretty floral cones from The Wedding of My Dreams.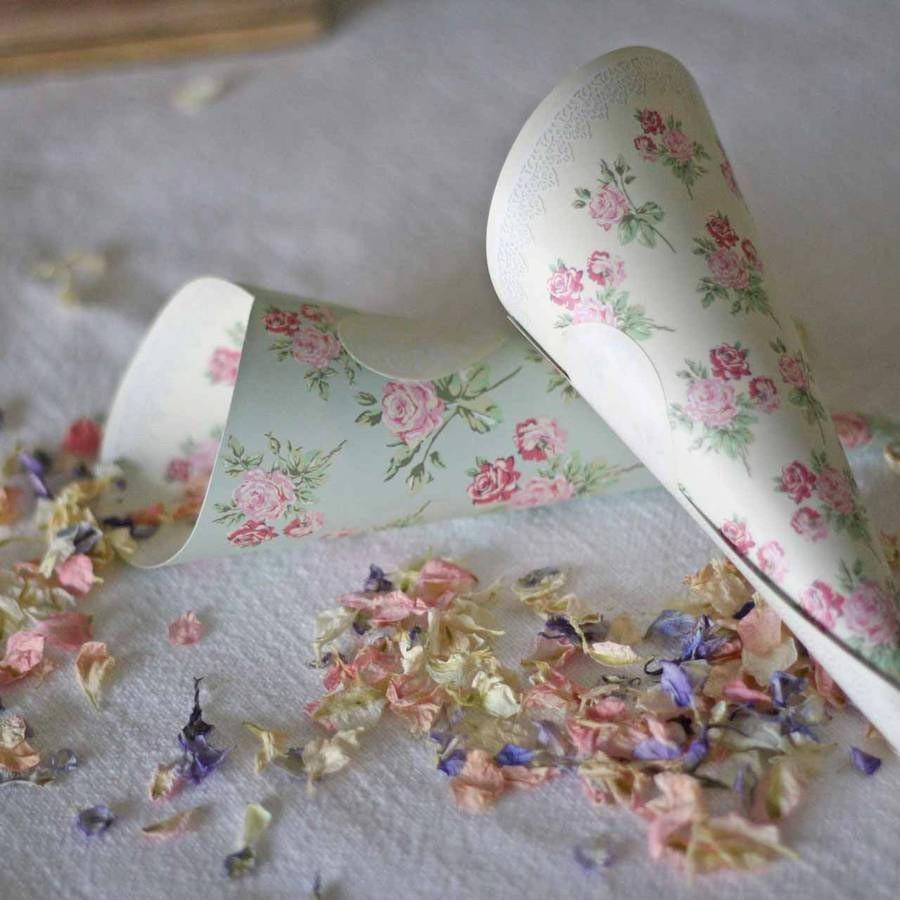 Present your confetti neatly in a confetti wand – these have a stunning visual impact when they're displayed for everyone to take. We love these from Bubblegum Balloons.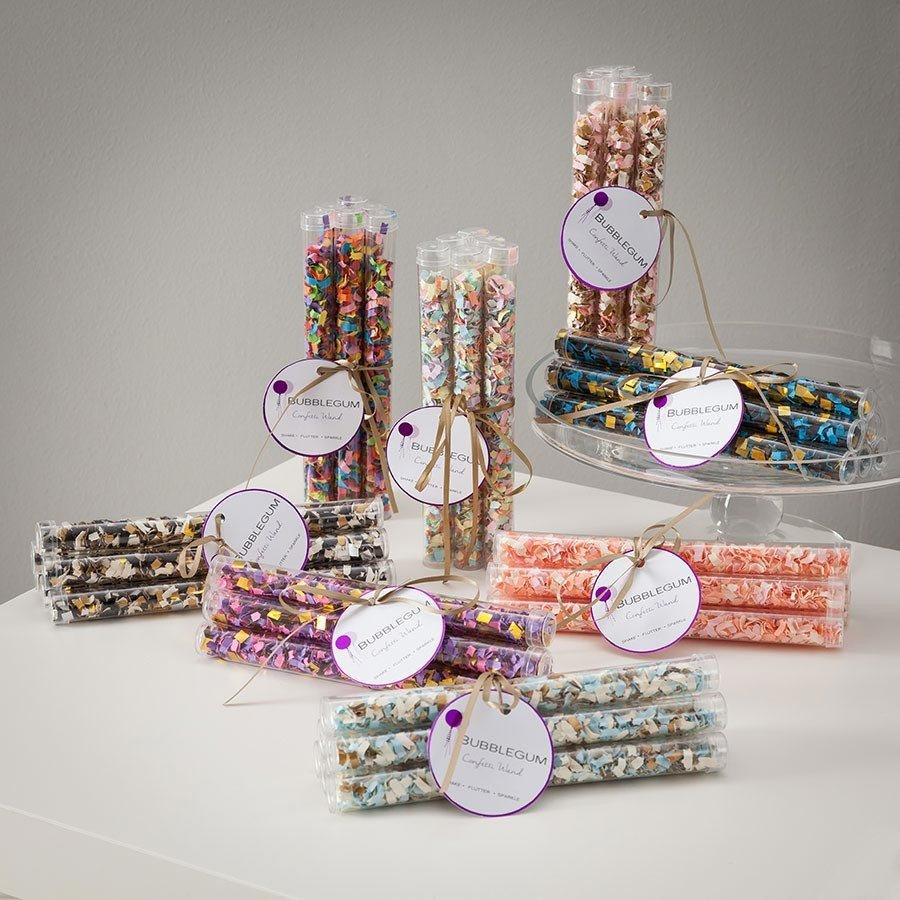 You can see all the bright colours on display in these beautiful clear confetti wands from Pop Pop Papier. You can also personalise the text on the tubes!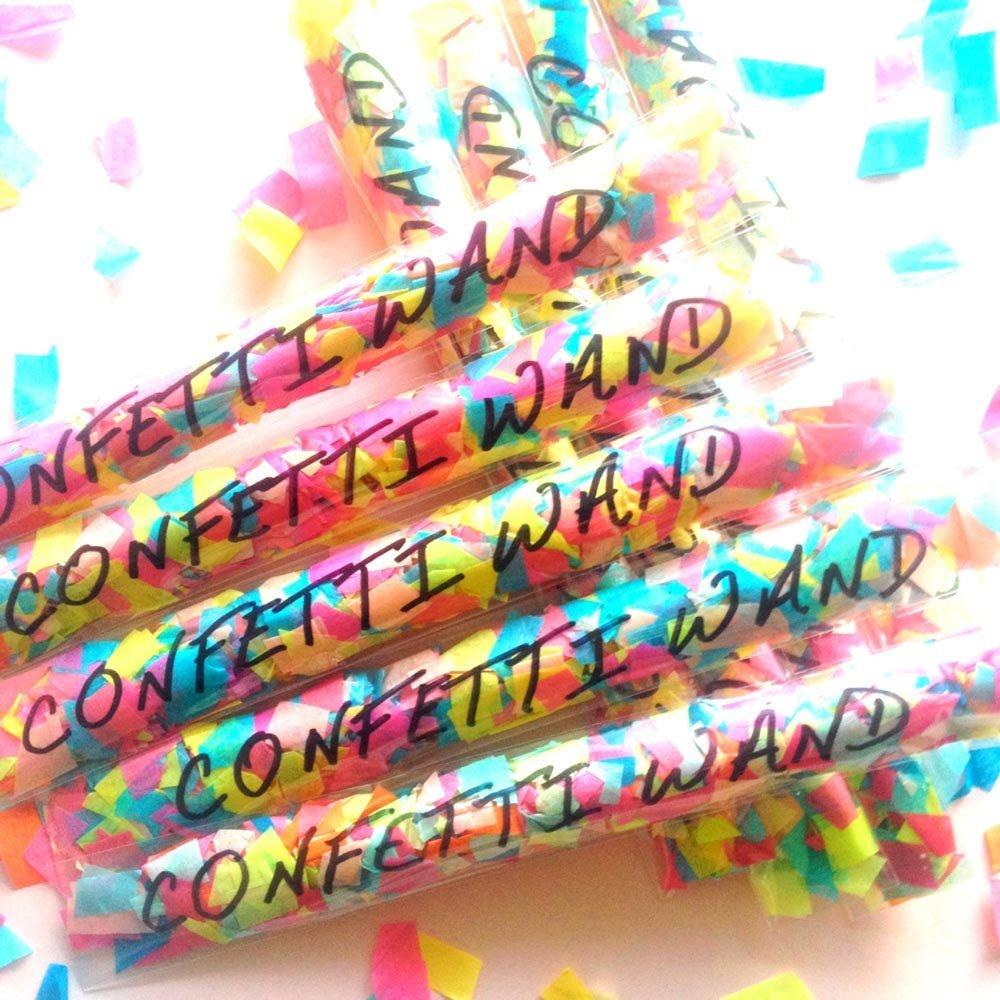 Confetti Cannons
Throwing confetti is fine for most people, but if you want your celebration to go off with a bit more a bang consider a confetti cannon or a confetti popper for a bit more impact. We love this 'confetti flutter' from Bubblegum Balloons which comes in a range of colours.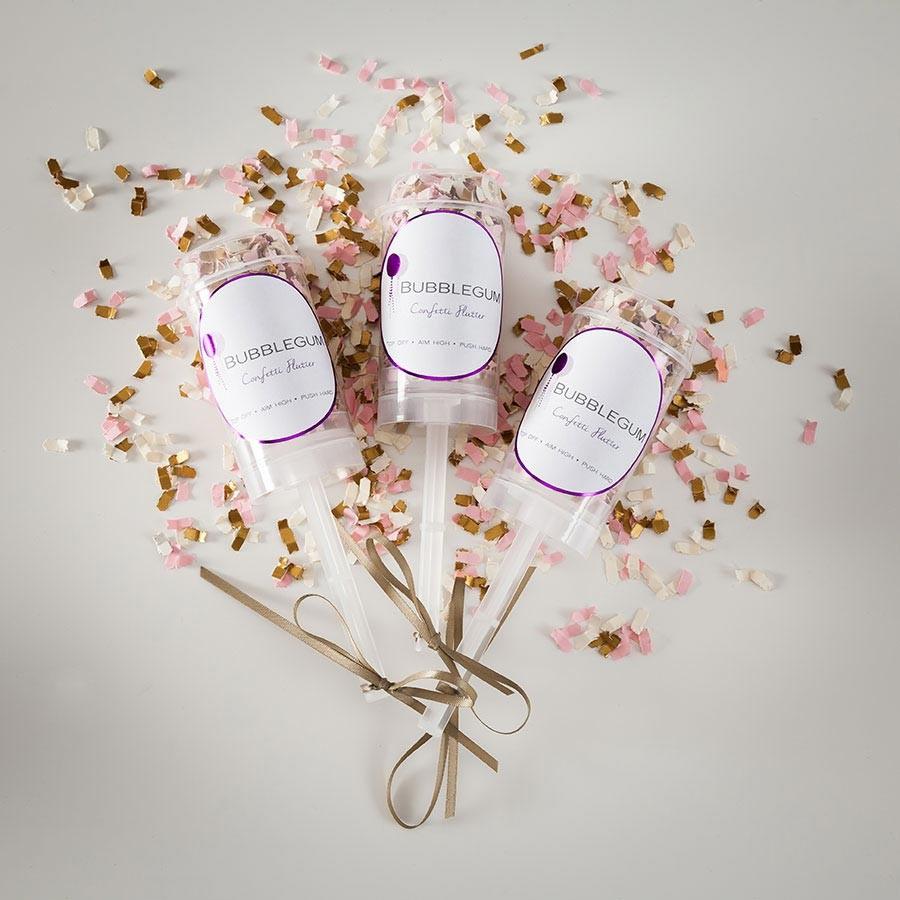 If you can't have paper confetti, you don't have to miss out. Bubblegum Balloons also do a petal version of their 'confetti flutter' which is kinder for the environment.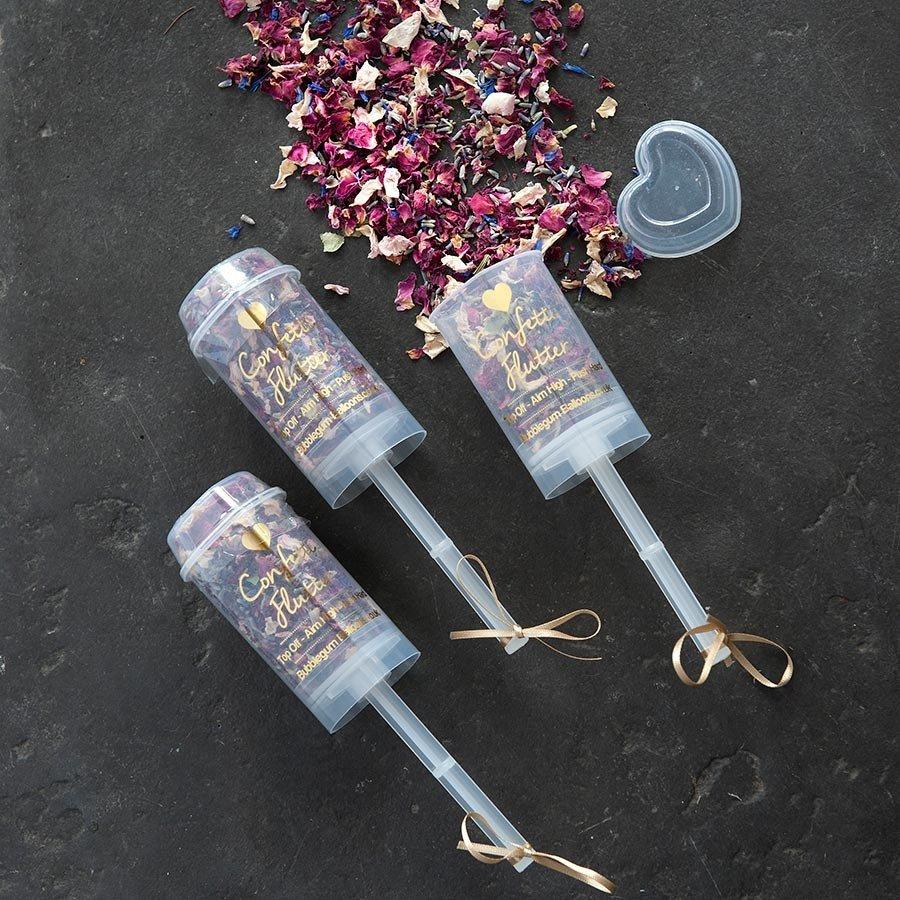 Get the party started by unleashing this amazing, shiny confetti cannon from All Things Brighton Beautiful – it'll look seriously cool in your wedding pictures.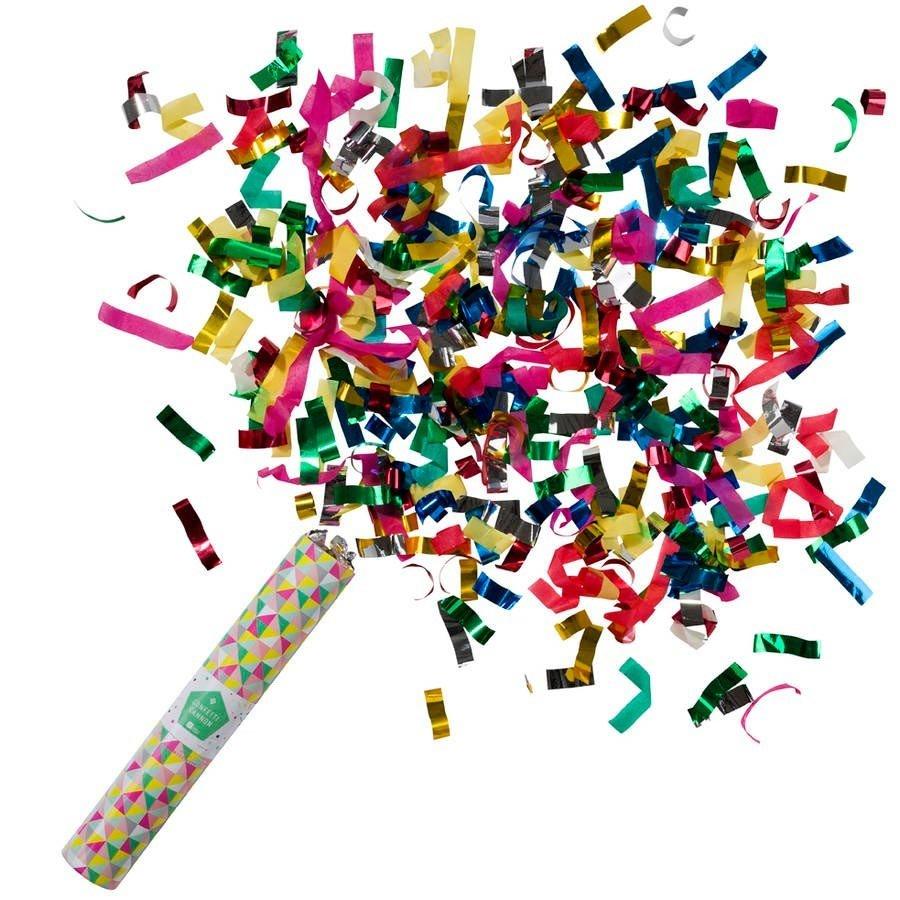 Fans of sparkle will adore this confetti cannon from Ginger Ray, that launches a cloud of delicate, gold confetti at the happy couple. We also love the ombre pink packaging.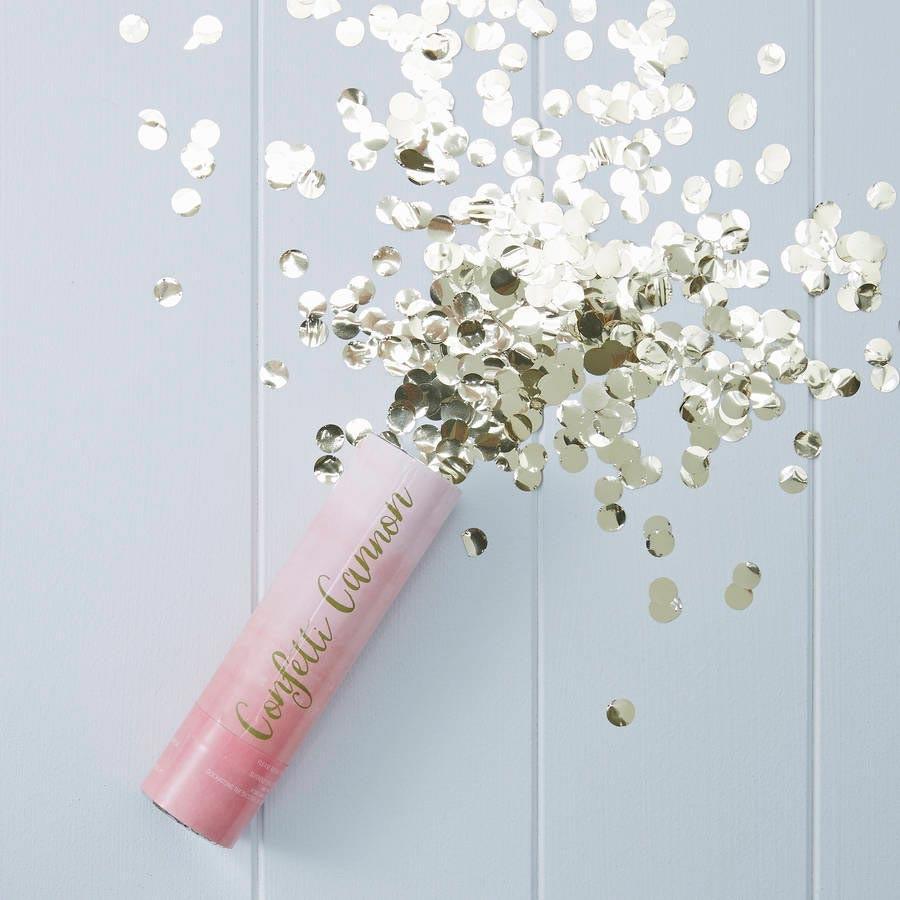 If you're having a winter wedding, add some snow to your big day with this white, snow style confetti cannon from Bubblegum Balloons.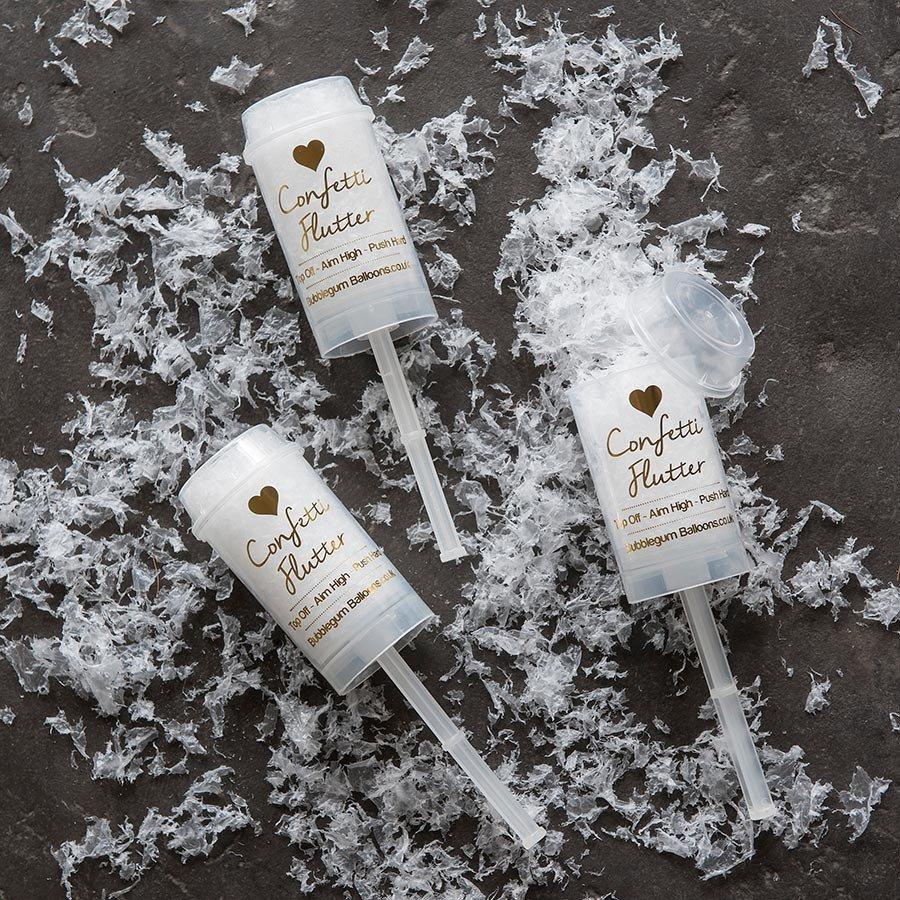 We love the idea of confetti crackers for your guests to pull, and we're pretty sure they'll love it too. These treats from Little Lulubel are the perfect unusual wedding favour idea.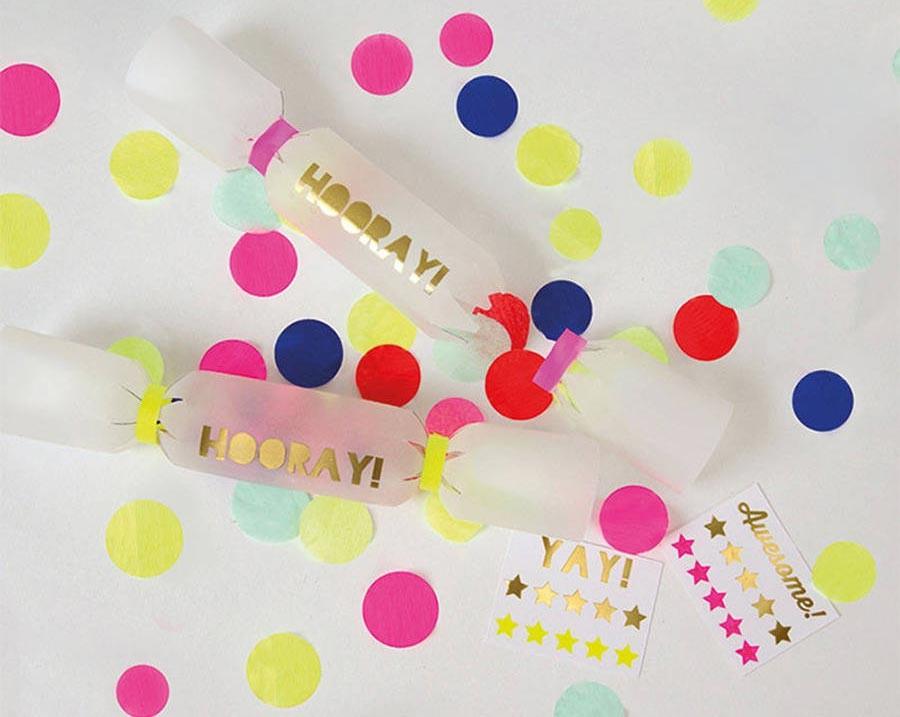 Make sure everyone is in the party mood with this confetti table bomb from All Things Brighton Beautiful – it contains party hats, masks and streamers, ideal if you want an old school party theme.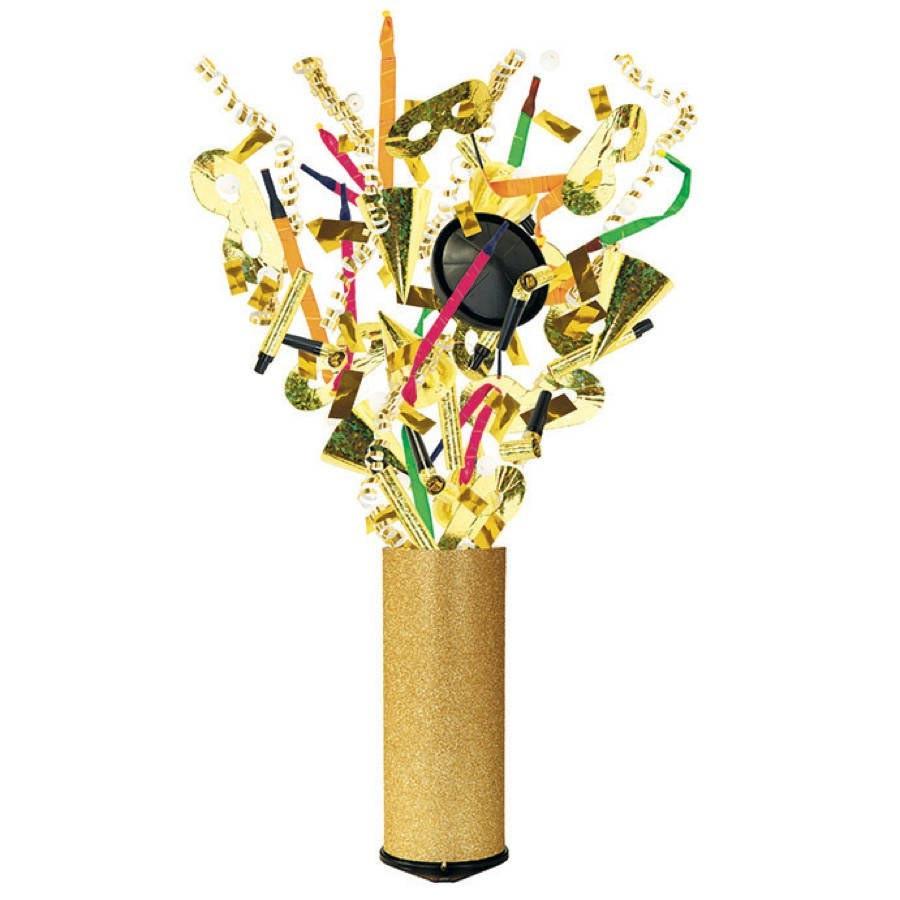 If You're Not Allowed Confetti
Sometimes there's no getting around it – some venues don't allow confetti. But if reading this article has made you fall in love with the scraps of brightly coloured paper, there all alternatives. Consider having a confetti balloon, like this one from Bubblegum Balloons. We love the hearts on the string.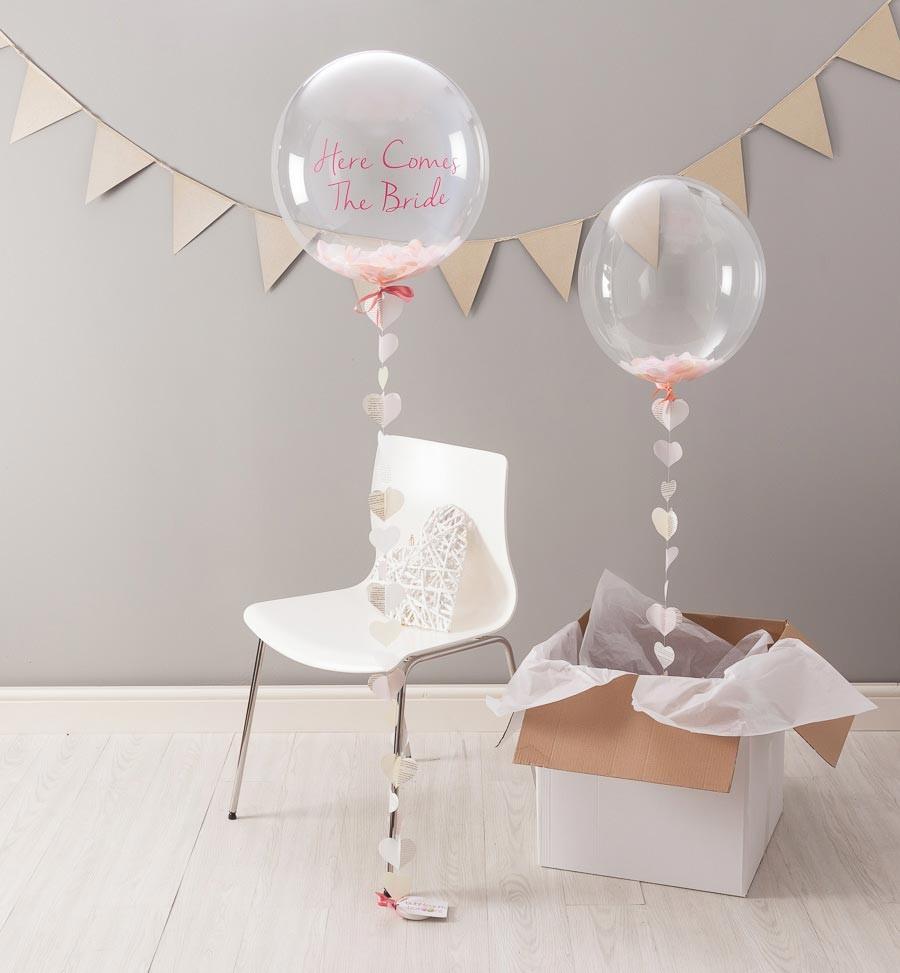 If you group the confetti balloons together they look visually stunning and create a real impact. Look how these Bubblegum Balloons creations have been grouped together and be inspired.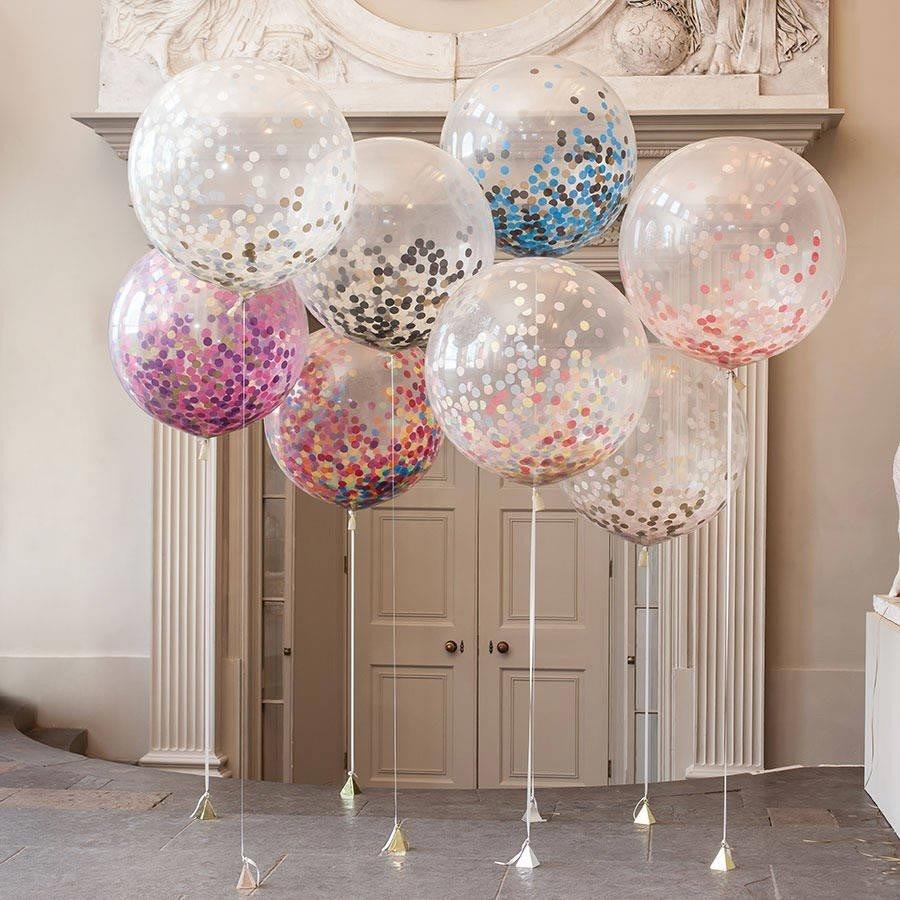 These daintier balloons from the Sweet Hostess will look pretty on your wedding reception tables and will compliment a pastel colour scheme.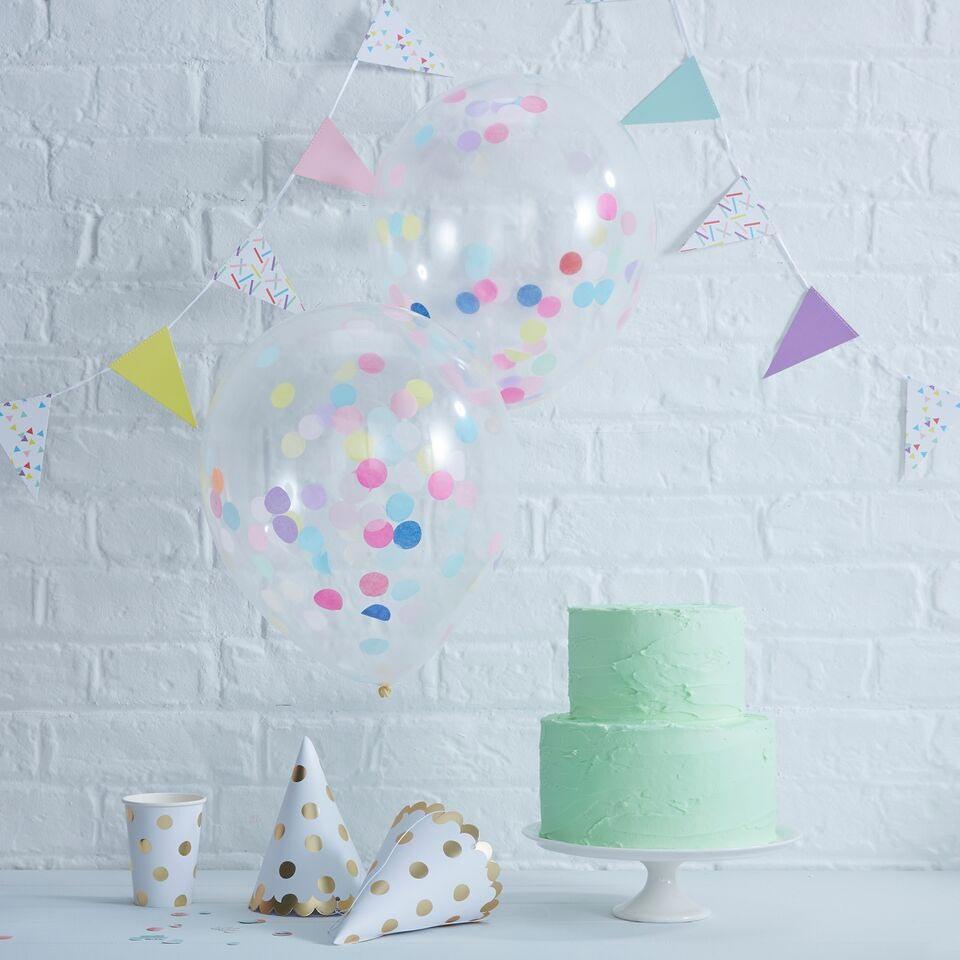 If you're looking for wedding bunting, you can combine it with your love for confetti by using this gorgeous bunting from Berylune.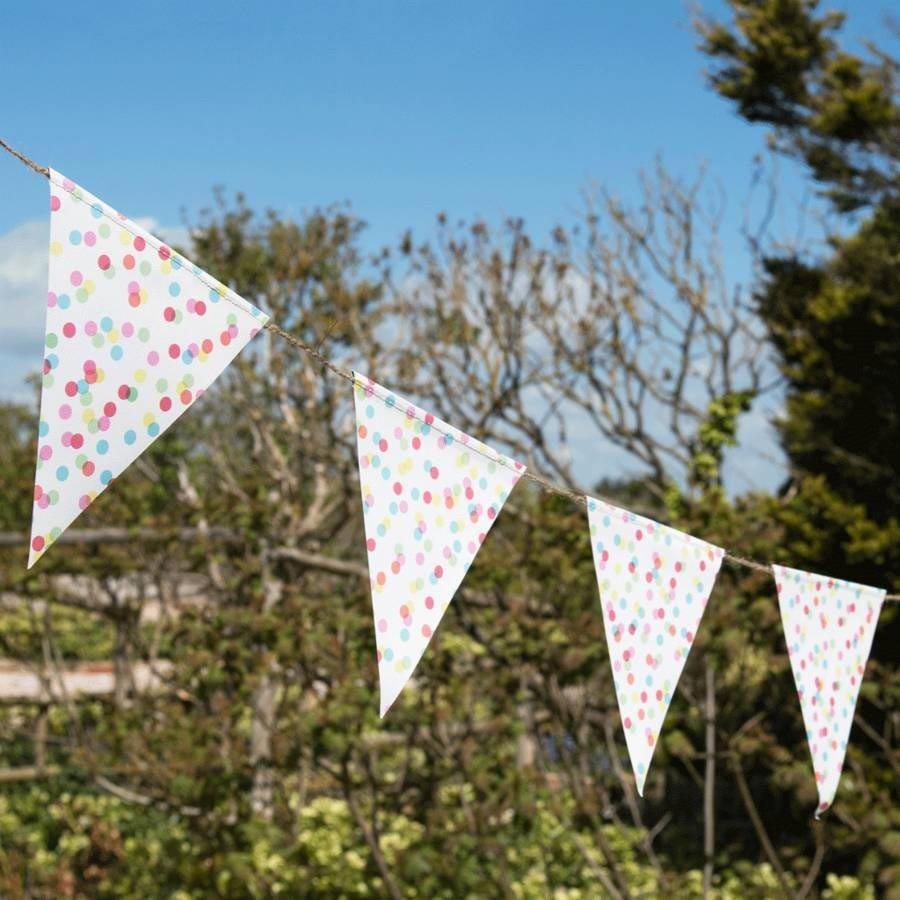 You can always display some cute pictures around your venue in this box frame full of confetti, from Pops of Colour. It's also a great idea for after the big day – scoop up some of your wedding confetti and turn it into a keepsake.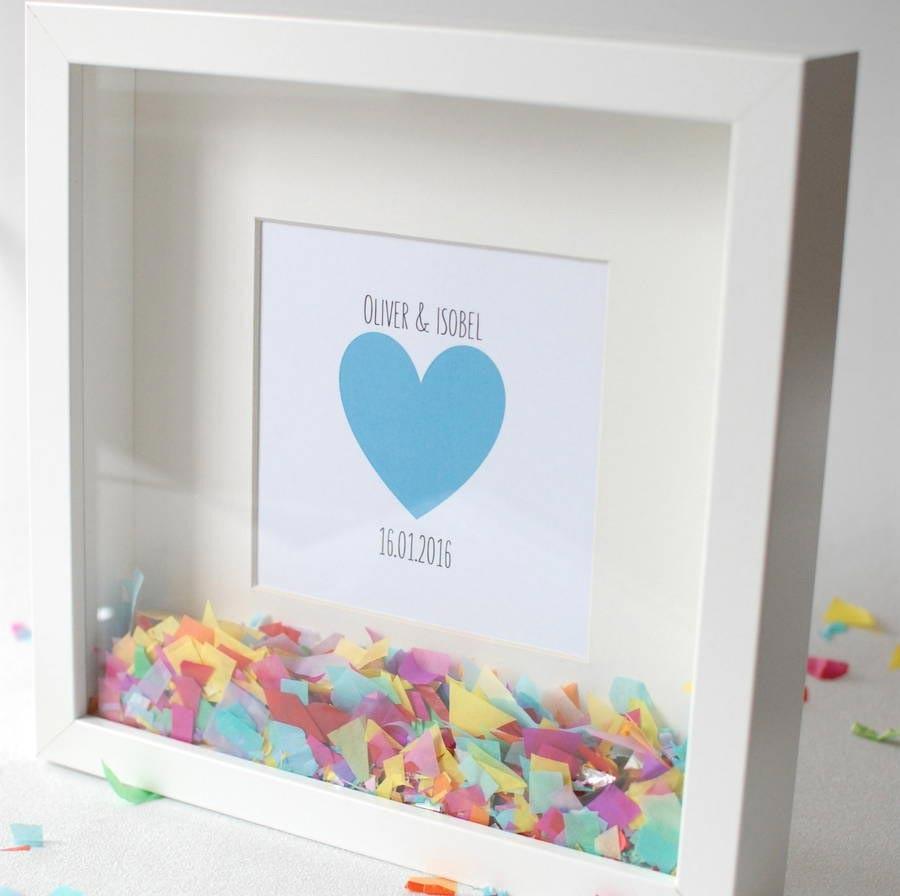 Use confetti on your wedding stationery too – we love these cute invitations from Sincerely May. There's a whole suite to match and we adore the envelope liners.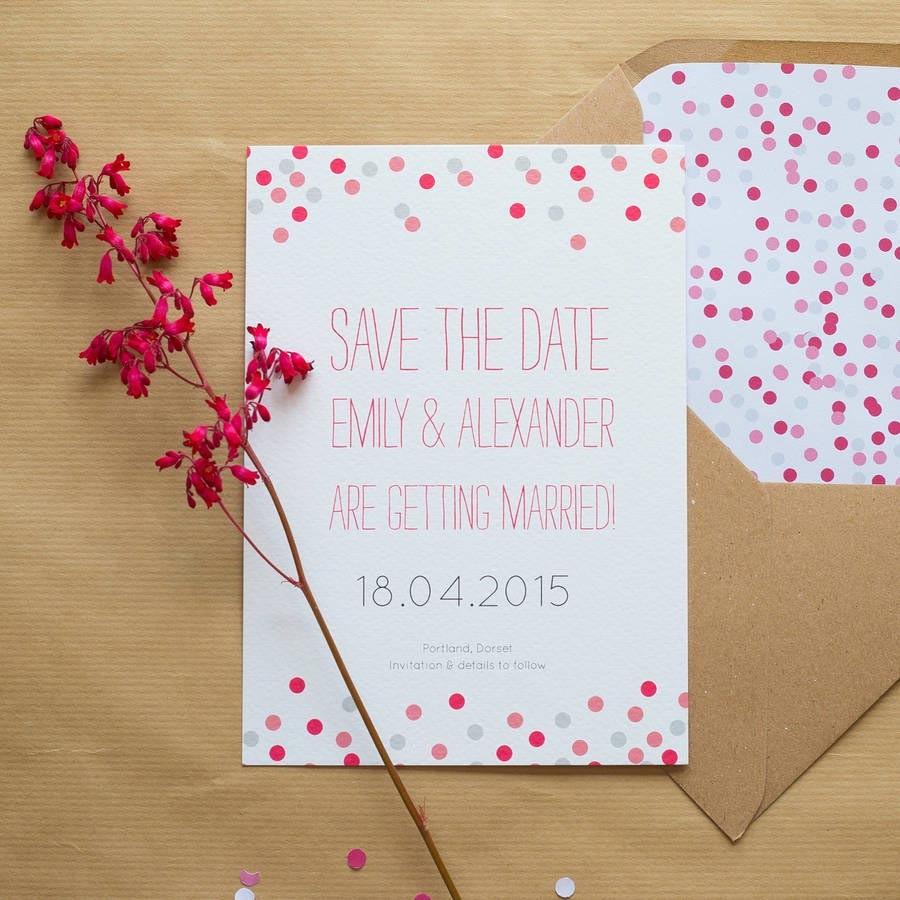 If you have a wonderful bridesmaid, make sure you give her the perfect bridesmaid thank you gift. We love this cute bauble from Sophia Victoria Joy which is filled with confetti. It could also double up as a place card or as a cute way to ask 'Will you be my bridesmaid?'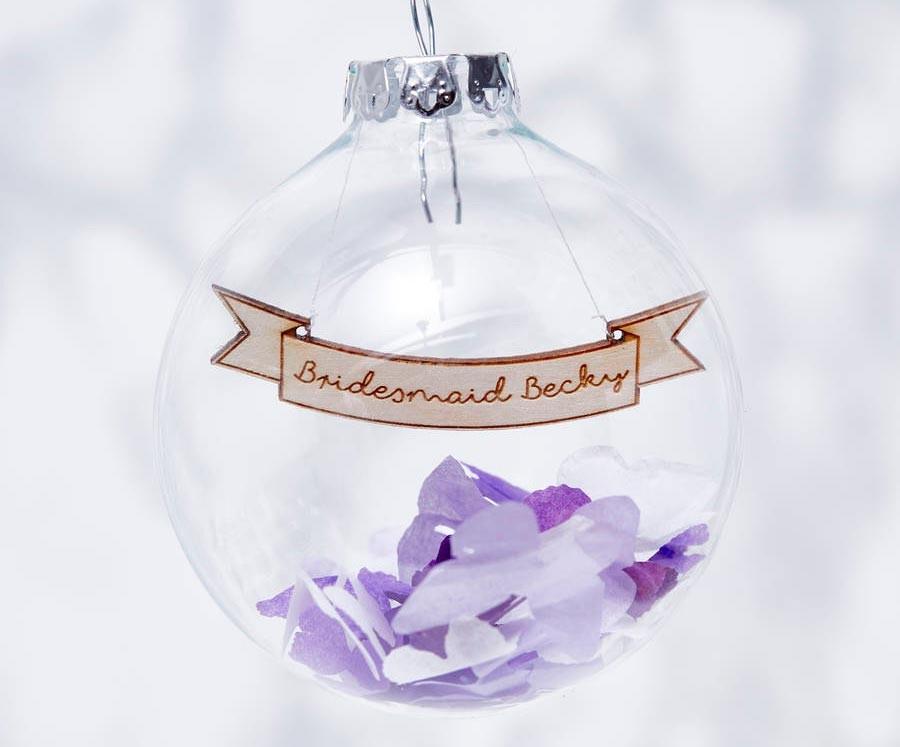 Add a retro party picnic feel to your wedding with cute confetti tableware – these paper cups from the Sweet Hostess are ideal for outdoor drinks.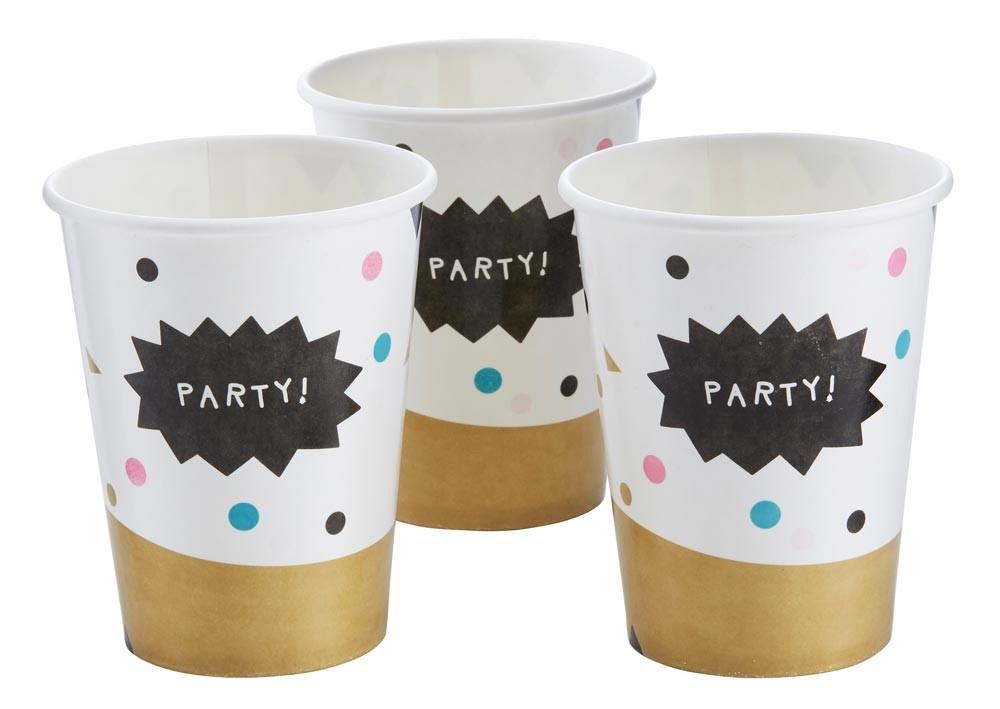 Got a vintage ice-cream truck or popcorn stand at your wedding? Serve it up in these cute confetti patterned cups from the Sweet Hostess.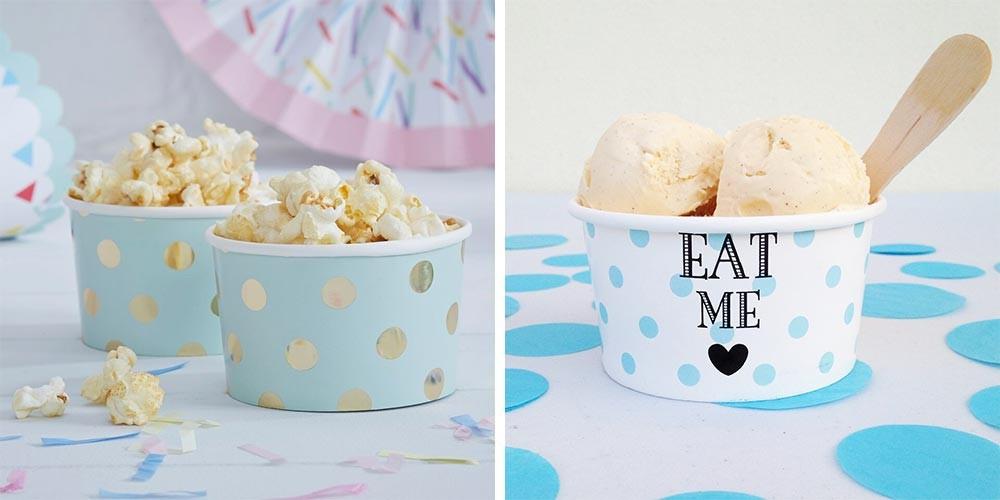 Once you've sorted out your confetti, check out 101 amazing wedding favour ideas for more fun ways to add to your wedding reception.