How to Organise an Accessible Wedding: 9 Top Tips
Caroline Butterwick was born with the rare genetic condition Ocular Albinism and is partially sighted. She married her fiancé Gary in July 2019. From checking the lighting to the room layout, here's how she made sure her day was accessible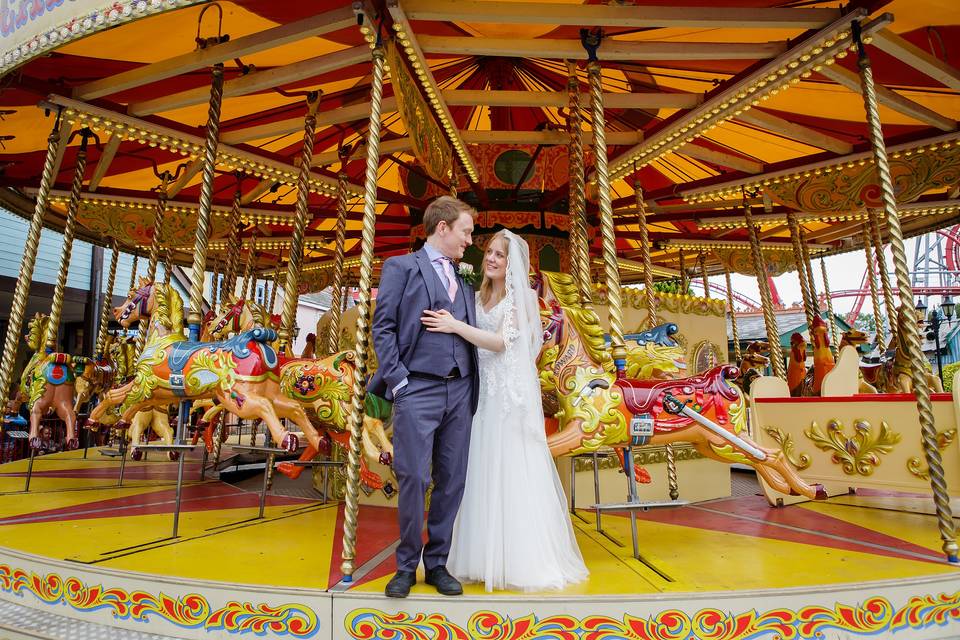 Whether an aunt with mobility issues, a friend who experiences social anxiety, or a bridesmaid with a chronic illness, chances are there will be at least one person on your guest list that has a disability or health condition.
Getting disabled access right was key for planning my wedding. I'm partially sighted, one of my bridesmaids uses a wheelchair, and we had guests with other disabilities. Keeping access in mind throughout the planning stages helped us make sure everything ran smoothly and we all had the perfect day we'd hoped for.
From invites to lighting, here are some ideas to help you organise an accessible and inclusive wedding.
1. Ask Your Guests
It can be hard to know how to broach the topic, but don't be shy about asking your disabled guests about any adjustments they require. We're experts in what we need as we live with our conditions every day.
A simple, "Hey, we're planning our wedding and want to make sure it's accessible to you. Please can you give us some ideas for what we need to look out for?" is a sensitive and straightforward way of starting the conversation. Chances are your disabled guests will really appreciate that you've thought about them.

2. Invitations
As well as directly asking guests who you know have a disability early on, it's worth including a line on your invites, such as, "Please let us know if you have any access needs or other requirements". This is a great way of giving everyone the opportunity to let you know, especially those who may have been anxious about asking.
You may think that none of your guests are disabled, but it's important to remember that many conditions are invisible. Be open minded about supporting your guests.
3. Venue Access
Whether a dreamy rustic barn or a charming hotel, choosing the right venue is one of the most important – and exciting – parts of wedding planning. When me and my now-husband were visiting venues, we came armed with questions about access.
The exact questions you ask will depend on your guests, so be sure to have a chat with them beforehand. It could include checking there is wheelchair access throughout the building, including the main entrance, and that doorframes are wide enough for a wheelchair to pass through. Is there suitable space for wheelchair users or other disabled guests during the ceremony (especially if it's a church with pews)?
Accessible toilets, accommodation, pathways, lighting options, hearing aid loops, parking, and transport are all other potential considerations. Take time to view the facilities so you can check they're in good condition.
READ MORE: What It's Like to Be a Bride in a Wheelchair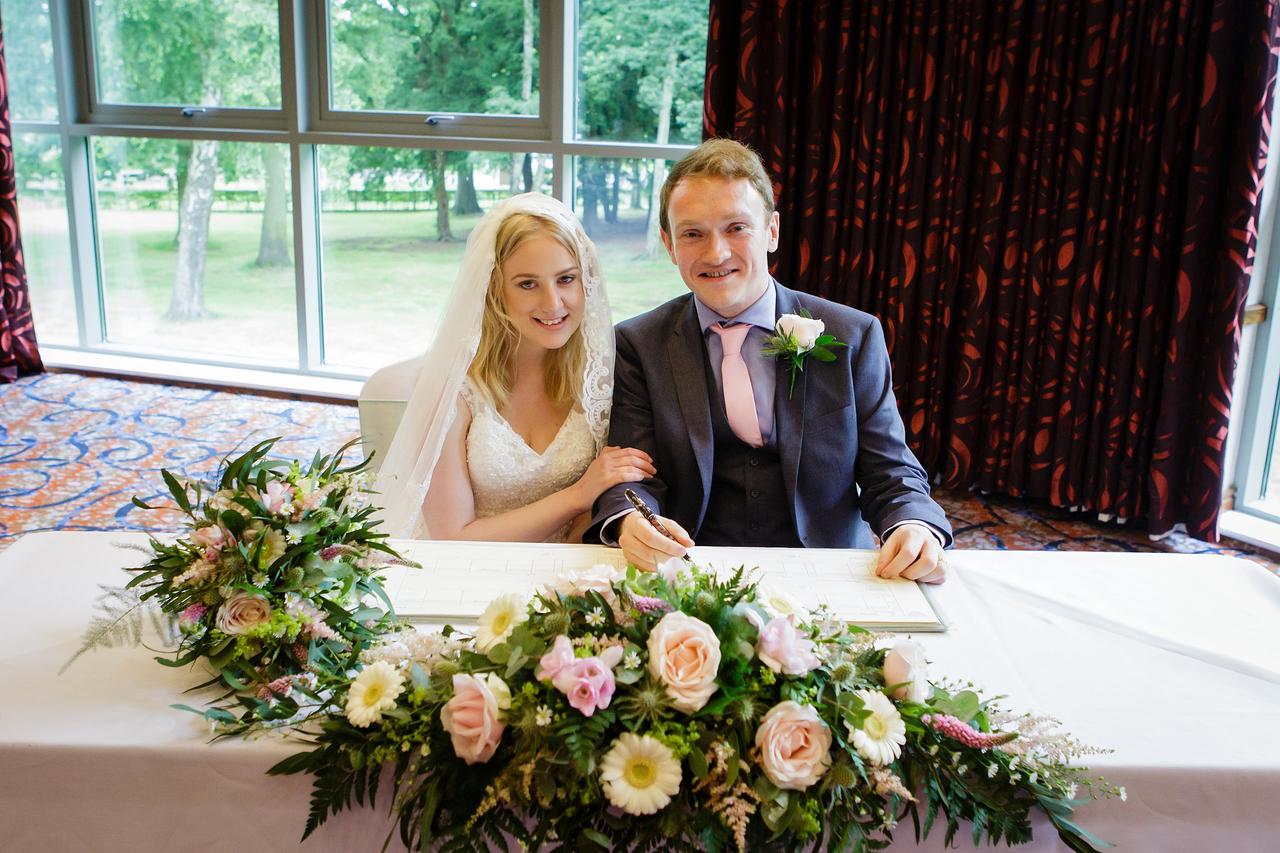 4. Work with the Venue
Asking questions from the start will help you get a sense of how accommodating your potential venue is. When we first met the wedding coordinator at Drayton Manor Hotel, Staffordshire, we were impressed with her openness and willingness to help, which made us feel more confident booking.
After you've booked, keep your venue in the loop about any requirements. When we had our final details meeting six weeks before our wedding day, we made sure to talk about accessibility so we could be confident we had everything covered.
5. Catering
Food is a key part of wedding planning. But as well as agonising over the perfect appetisers, find out early on if your preferred caterer can accommodate different diets. This can include allergies, intolerances, diabetic requirements, and conditions like Crohn's and Coeliac disease. Gather dietary information from your guests and let your caterer know in plenty of time.
Ask your caterer for specific examples of what they can provide. Eating warm sliced melon while everyone else devours a decadent cheesecake does not make for a good time!
If any of your guests have an assistance animal like a guide dog, check what they'll need to cater for their canine, such as providing easy access to drinking water.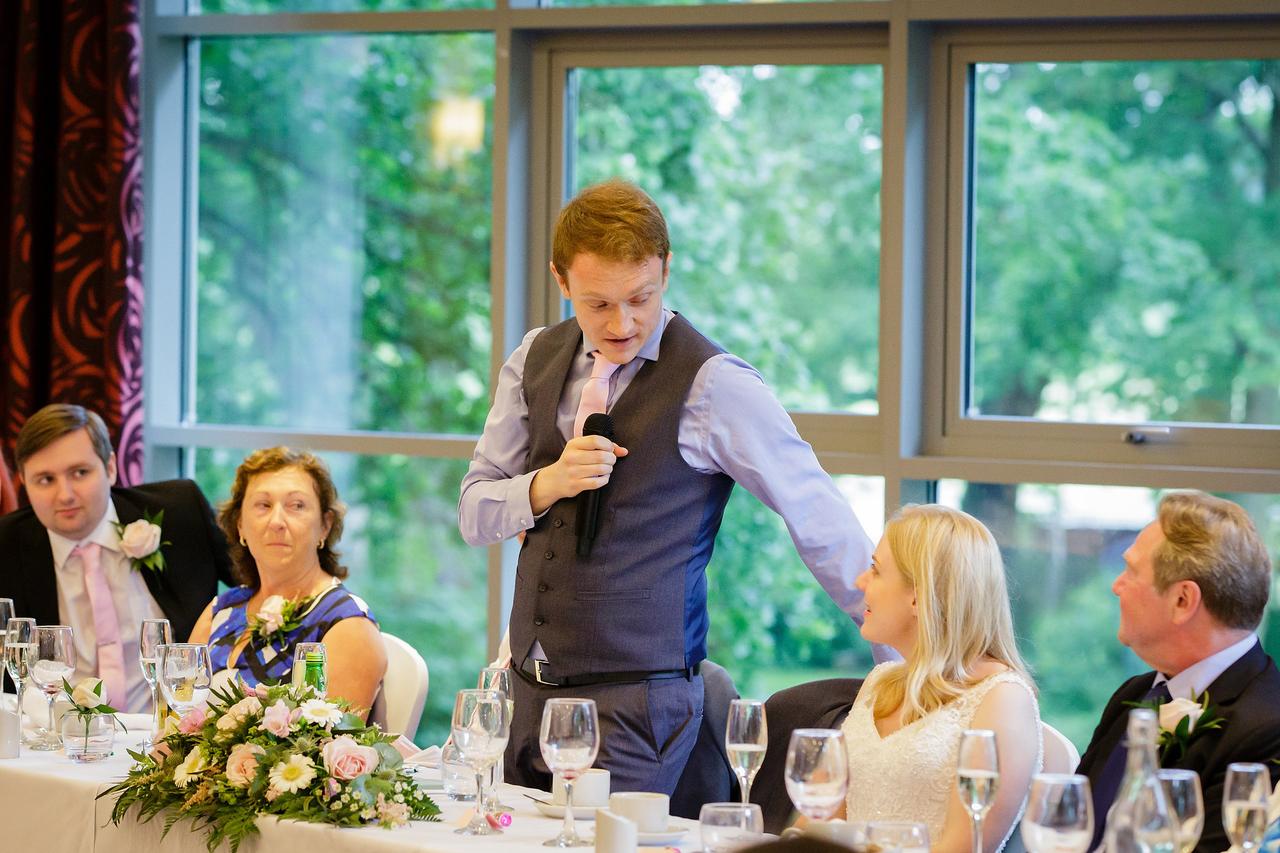 6. Demystify the Day
Some people experience anxiety about going somewhere new. Consider letting them visit the venue with you beforehand so they are familiar with it.
It's well worth providing a good amount of information about the day for all your guests. We did this by utilising our wedding website. It was ideal for showcasing detailed itineraries, Q&As, and other valuable information that helped all our guests feel more confident about what to expect.
READ MORE: The 10 Best Wedding Websites for Your Big Day
7. Seating Arrangements
Save spaces for wheelchair users in the ceremony room, making sure they can be seated next to whoever they want and aren't tucked away. We made sure there was one less chair in the front left row so my bridesmaid who uses a wheelchair could easily position herself there after coming down the aisle. Visually impaired guests may need assistance getting to the ceremony room and finding a seat. This is your ushers' time to shine, so let them know about any access requirements beforehand.
If you're having a drinks reception, have ample seating available for those who may not be able to comfortably stand that long.
It can be a challenge to get through a crowded room, so try to place those with access needs in a position that makes this easier for the wedding breakfast. Think about seating those with a visual or hearing impairment close to the front so they don't miss out on the speeches.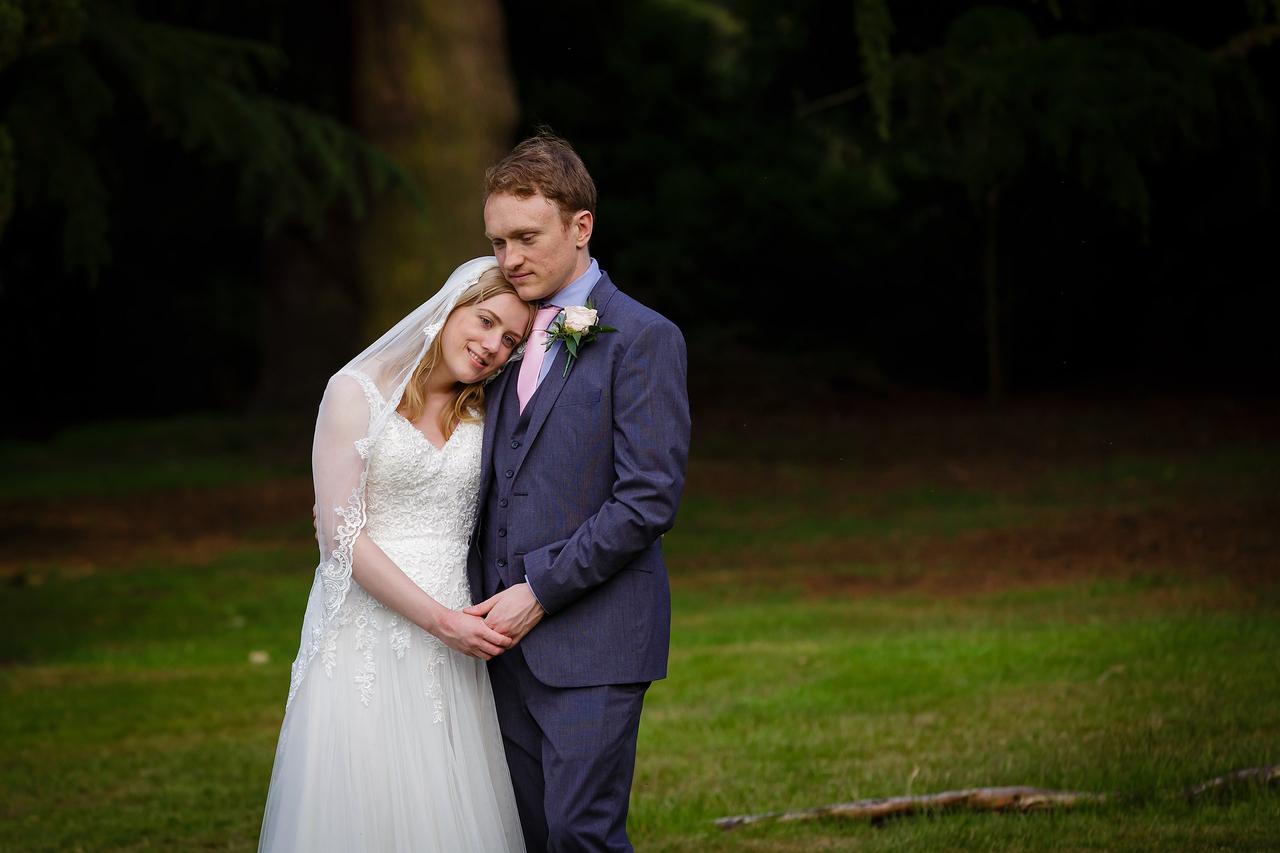 8. Lighting
Lighting can be a really important consideration for visually impaired, autistic, or epileptic guests. Find out if bright or flashing lights cause them discomfort, and check with the venue about alternative lighting options.
On the day itself, invite those who need it to pop in before the evening reception starts to try out different lighting styles, so you can be sure that everyone can enjoy dancing the night away. Drayton Manor Hotel let us do this and it really helped me and my light sensitive eyes. We also let our photographer know about my light sensitivity so he could avoid using flash.
9. A Quiet Space
As exciting as a wedding is, they can be pretty exhausting. See if your venue has a quiet space your guests can use if they want a break from prosecco-fuelled socialising. This will help those who may feel overwhelmed, and chances are, many of your guests will appreciate it. You may well find yourself spending a few minutes having a breather before you hit the dancefloor again.
Make sure you follow Caroline on Twitter or you can read more about her life and writing on her excellent blog!