Introducing the First Dog-Only Wedding Invitation: Free Downloadable Invite
Only want to invite dogs to your wedding? We don't blame you, because same, honestly. Here's a free invitation to allow you to just invite the pups, for International Dog Day!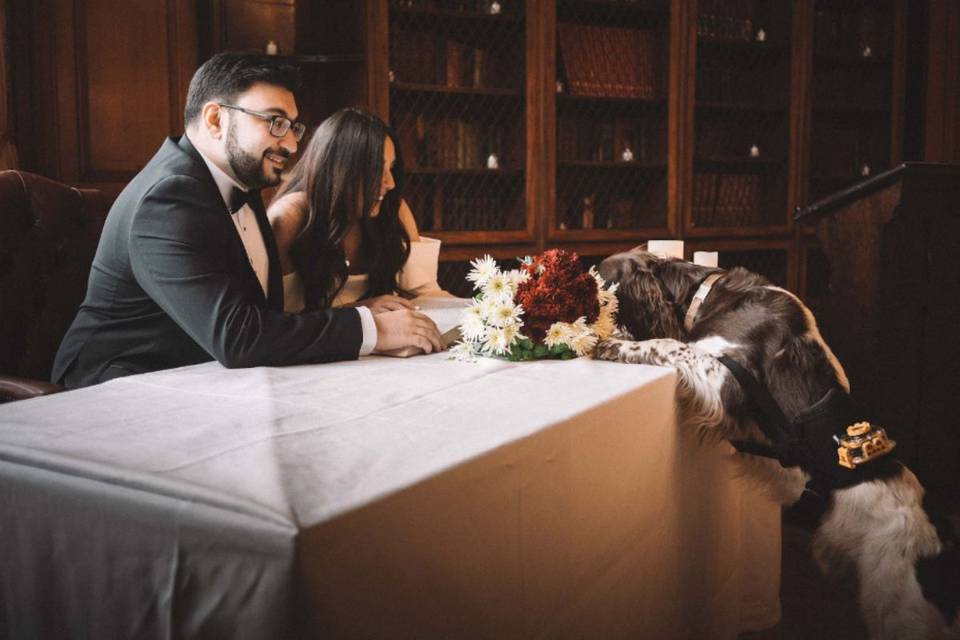 Sorting out your wedding guest list is challenging stuff - especially when you'd actually rather just have dogs at your wedding.
And who can blame you? We surveyed the Hitched community* and discovered that nearly half of all nearlyweds (46%) polled love the idea of having dogs at a wedding. What's more, over a third revealed they'd attended a wedding with dogs present already, suggesting this could be a growing wedding trend.
With that in mind, we've created a free digital invitation that you can download and distribute to the dogs in your life - and make it extra clear to your pals that it's only their pooch you're interested in.
Introducing the UK's first dog-only wedding invitation:
This handy wedding invitation also gives the pups a choice of meals, including paw-te, bark-becure or pup-aroni pizza.
With over a third of nearlyweds saying they'd allow dogs at their wedding, providing the venue was okay with it, it's important that you brush up on everything you need to know about having a dog at your wedding.
*Instagram poll of 588 users on www.instagram.com/hitcheduk/ accurate as of 21/08/2023