Wedding Guests Reveal Their 10 Biggest Bugbears (and You Won't Believe What's at Number One!)
Planning your wedding? Here's the lowdown on what guests *really* think about couples' big days so you can avoid these common wedding pitfalls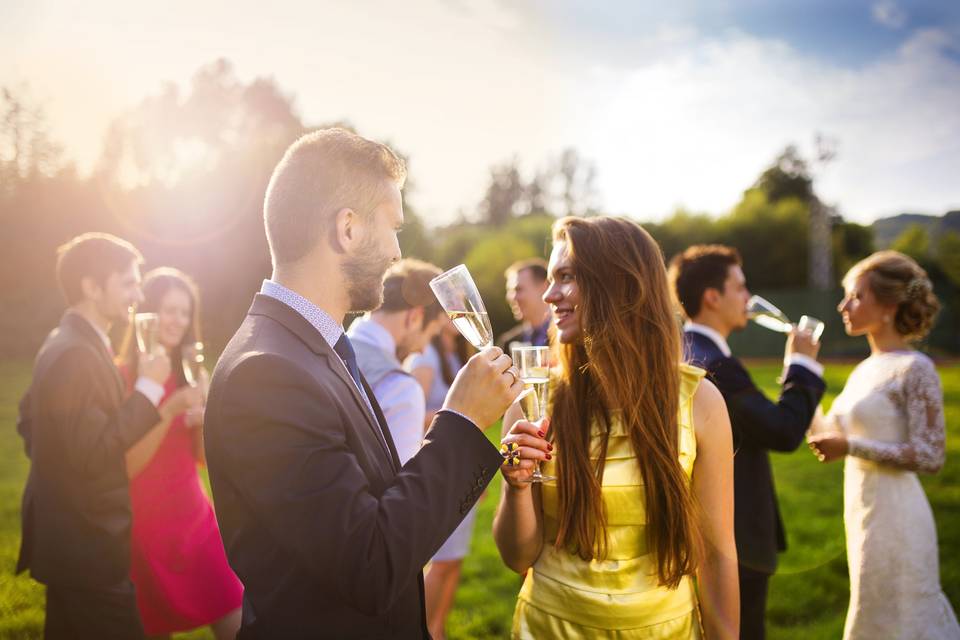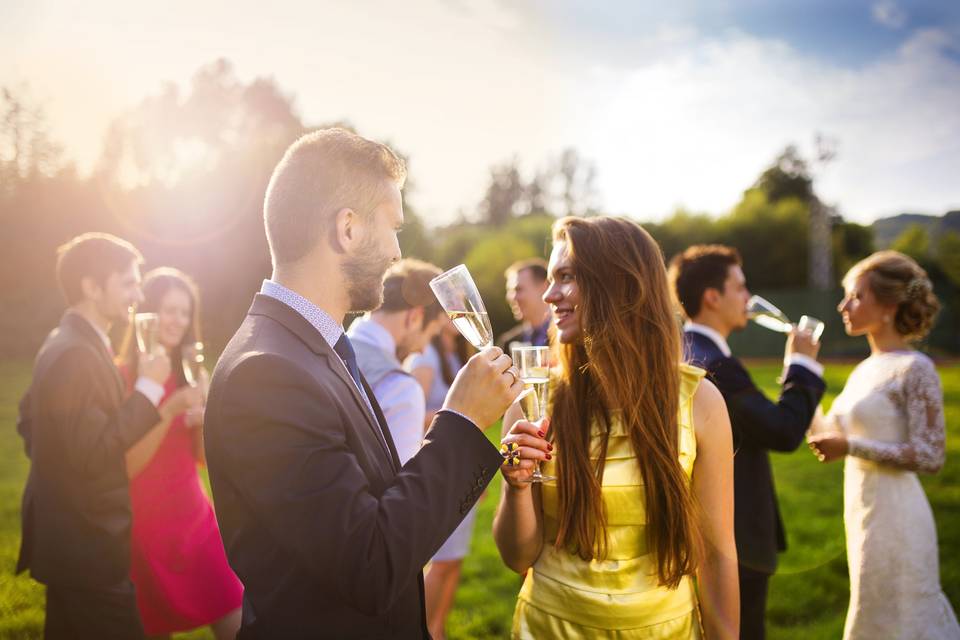 We've all been at a wedding we'll never forget - sometimes for the wrong reasons.
If you want to know what your guests are secretly moaning about behind your back, we surveyed over 1,000 guests to find out their biggest wedding bugbears. Some things that you might think would be a common gripe - like not getting a plus one - were surprisingly low on the list, while our top 10 were an interesting mix...
From drunken relatives to destination weddings and poorly-planned schedules, here are the 10 biggest wedding bugbears and some handy tips on how to fix the problem!
READ MORE
Top Wedding Bugbears (and How to Fix Them)
1. Long Wait Between Elements of the Day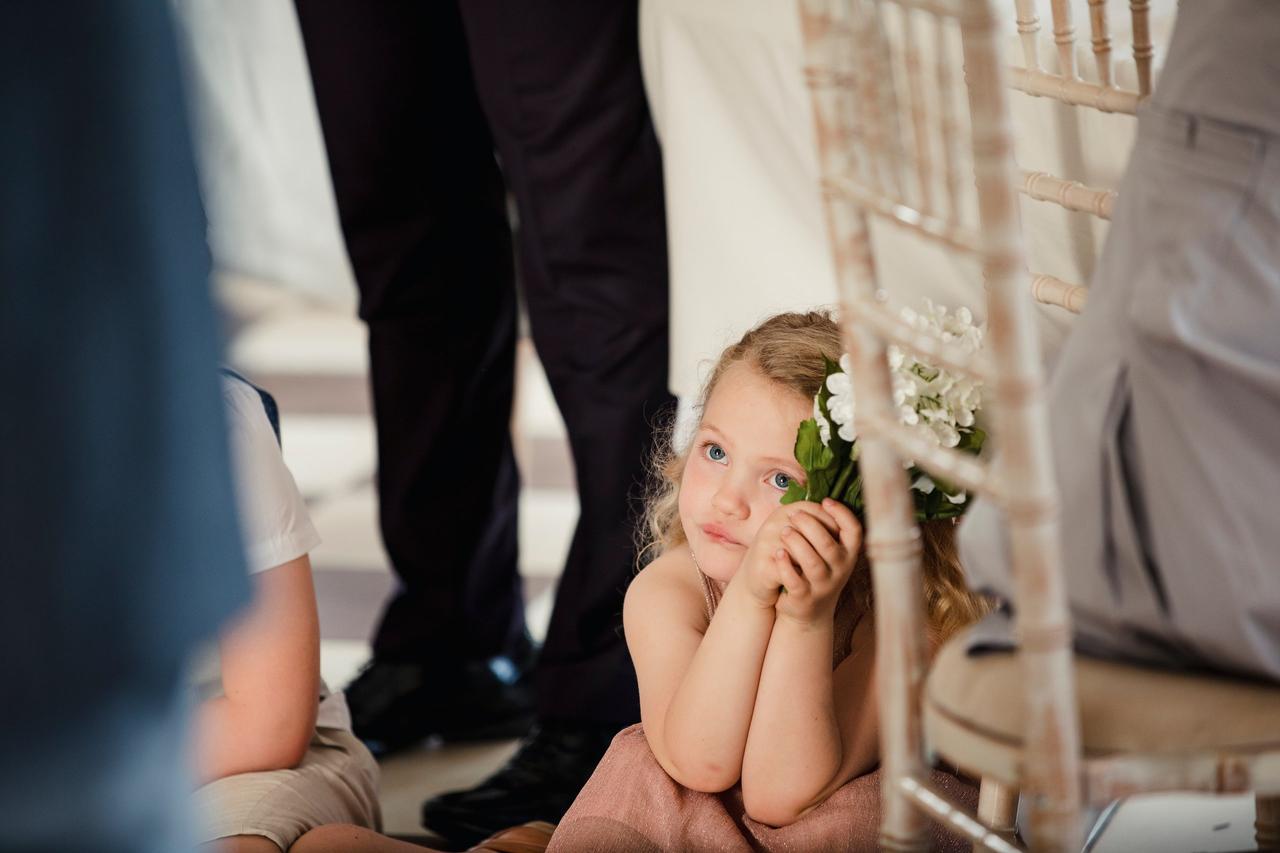 Since the dawn of weddings, everyone knows the worst thing is standing around, hungry, bored, with aching feet, waiting for the couple to finish their photos or the wedding breakfast to kick off. It's no surprise that long waits between elements of the day came out as the thing that annoys guests the most - especially because it's so easy to fix!
Remember that the thing most guests are going to do during long breaks is have a drink. If you want to make sure your guests aren't half asleep on the tables by the speeches, it's best to work out how you're pacing your wedding day so no-one goes too hard on the bar too early.
How to Fix It: For anyone still unaware, the key waiting times we're talking about are:
For the ceremony to start once you're at the venue (the bride can be late but not that late)
The gap between the ceremony and wedding breakfast
Post-wedding breakfast, waiting for the reception to kick off with cake cutting, first dance etc
Speak to your venue and suppliers - they're the experts in how long everything needs to take. Your venue/caterer will know the best time to serve your meal, while your photographer can tell you how long those couple shots will take. We've got some sample wedding day timelines to help you too.
There's nothing wrong with waiting in itself, as this is when guests can chat and mingle. But three things are needed to make them happy: food, drink and entertainment. Ensure there are enough canapes, plenty of drinks (alcoholic and non) and have something for guests to listen to or do, such as garden games, a magician, or a live singer/band.
2. Screaming Children
It's not just guests who aren't a fan of screaming kids. It's not ideal to say your vows to the soundtrack of wailing babies or have your speeches interrupted by a tantrum.
Unfortunately, it's par for the course unless you make your wedding adults only. This is a very popular and common option, but you need to think carefully about whether the people you want at your wedding day will be able to make it if you do: can they get babysitters? Will anyone be breastfeeding?
How to Fix It: If you do decide to have children at your wedding, keep them occupied during the times when they might get bored. You can hire a nanny service to run a creche during your ceremony so parents get a chance to watch, as well as during the evening reception so they can dance and let their hair down.
For slightly older children, provide activity packs for them to concentrate on during the speeches, and set up a DVD room with the latest Disney or Marvel films for during the reception.
3. Long Waits for Food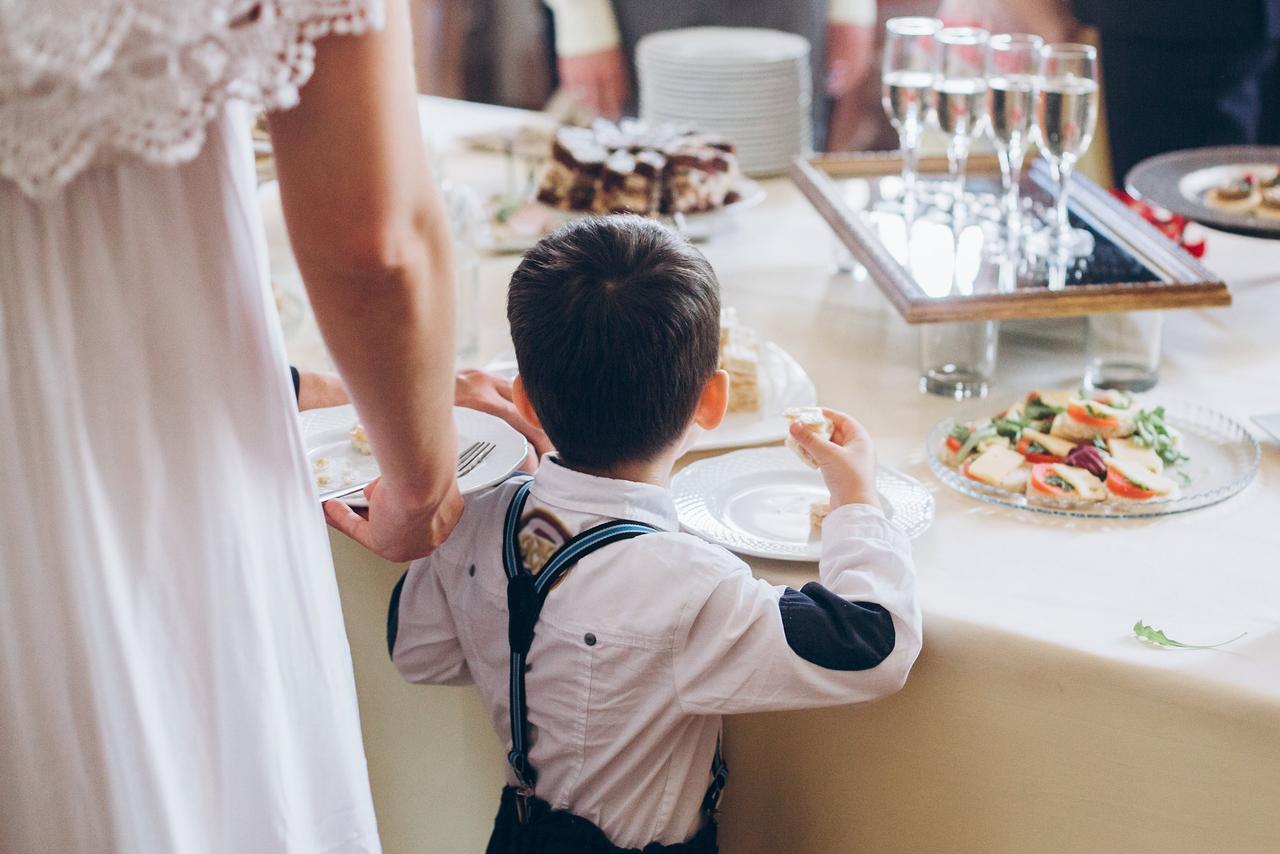 The worst part of waiting is doing it hungry. Guests may have skipped lunch due to travelling to the wedding so by the time cocktail hour begins, they're starving. The last thing anyone wants after snaffling a few canapes is for another long wait till the wedding breakfast. It's up to you whether you have speeches between the courses of your meal, but we recommend waiting to the end when all your guests are full and satisfied - you'll get bigger laughs.
As for evening food, this is essential. Mop up some of the alcohol with lots of carb-heavy foods like wood-fired pizzas or a hog roast in floury baps. Make sure your guests know what time this might be coming out so they can pace themselves and don't start gorging on slices of wedding cake.
How to Fix It: Don't scrimp on the canapes and make sure they come quickly once the cocktail hour has begun. If guests are travelling between a ceremony and reception venue and you've left a substantial wait, it might be better to order bowl food instead so there's a little more to line the stomach.
If you have kids at the wedding, make sure there's snacks available for them. Have the caterer prepare some little fruit and veg platters and have packets of crisps on hand to keep little ones from getting cranky.
4. Not Having Enough Food
The ceremony finished two hours ago and there's still no sign of dinner? The last thing your guests want is two tiny canapes that barely touch the sides. And as beautiful as light, nouvelle cuisine dishes might look on the day, you need something heartier if it's going to keep guests dancing to the early hours. There's nowhere you can buy an extra snack at a wedding so if guests are hungry, they're staying that way - and they'll remember it.
How to Fix It: Speak to your caterer about your guests' needs and the timings of the day. Get food out quickly and make sure your menu is appropriate to the season; you'll want something even more warming at an autumn or winter wedding.
Don't forget those with dietary requirements, such as vegans or those with allergies. Have special canapes set aside for them and make sure they aren't eaten up by everyone else before they get a chance to have some food.
5. Sitting with Strangers on the Table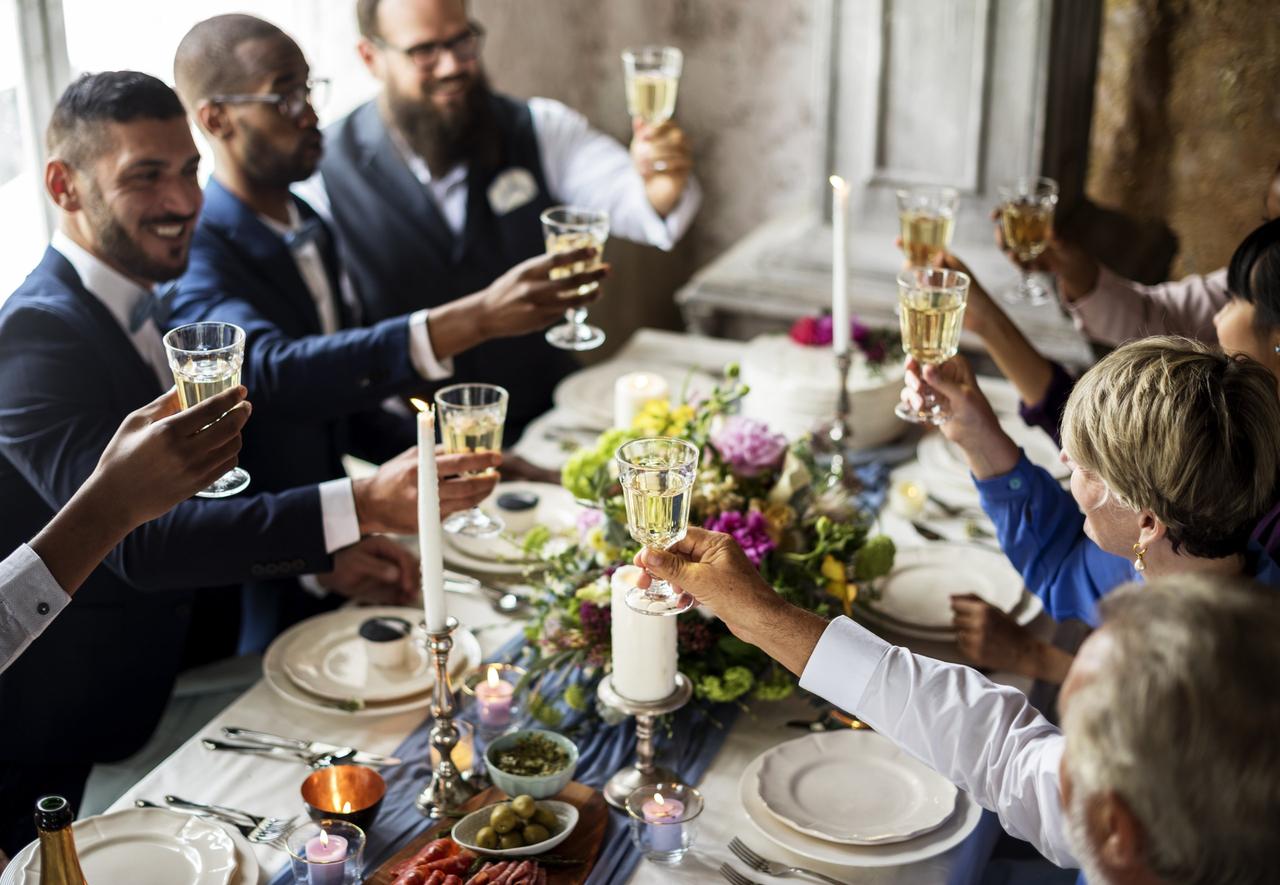 It's happened to us all once: your partner or plus one is regulated to the other side of the table and instead you're sat between strangers because the couple want everyone to 'mingle'. It's nice to meet new people, of course, but not everyone enjoys being forced into it.
Seating plans should be arranged with guest experience in mind; that means keeping couples near each other and putting them with a mixture of people they know and don't know on tables.
If you're arriving as a singleton, prepare to be put with other singles (who doesn't love forced matchmaking?) or at a table with guests who don't really fit anywhere else. This is one time you have to suck it up.
How to Fix It: There are a few pairings that will always work best together, for example, your work colleagues are unlikely to know anyone else at the wedding so keep them all on a table together. Teenagers should always be sat at the same table as their parents, unless there's a kids/teens table. Unless your wedding party are sitting at the top table, let them sit with their partners for the wedding breakfast, even if you're having them 'host' a table.
For everyone else, make lists of your friendship groups and see if you can either put them all together on a table (great fun, but it doesn't encourage mixing of friendship groups) or split them across tables so guests are sitting close to at least a few people they know well.
As for singles tables, we're not huge fans at Hitched - it's much nicer to spread your single friends between tables. A good ice breaker game will get everyone talking.
6. Long and Cringe-worthy Speeches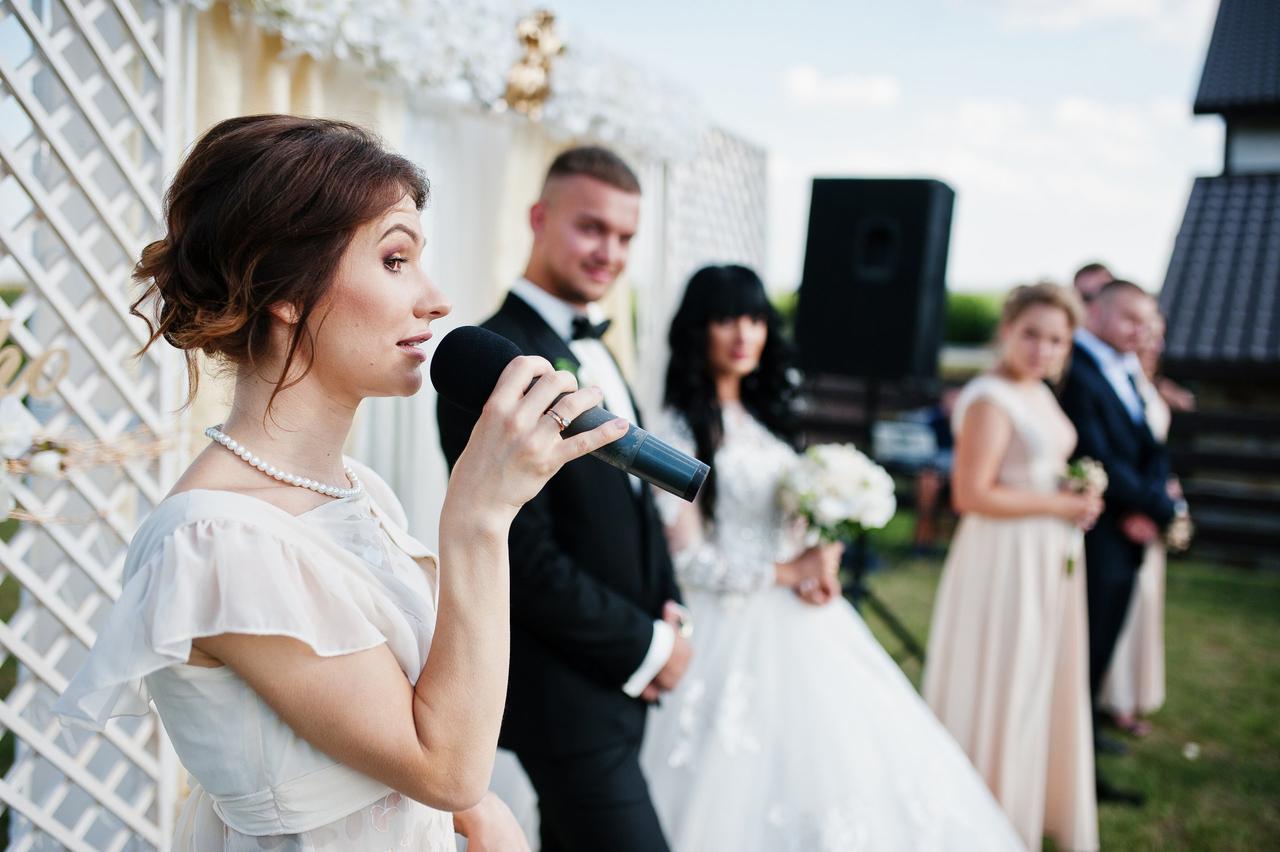 There's little more tedious than a speech that goes on and on and on. Except one where you're also having to make nervous laughter throughout.
The traditional order of speeches is: father of the bride, groom, best man. If the bride or maid of honour are speaking, their speeches go between the groom and best man. Of course, there's no rules anymore so whoever decides to speak should aim for around five to seven minutes long, and a maximum of ten minutes (and only if the speaker is well practised and has lots of laughs in there for relief). Try not to have more than four people speaking to limit the overall time.
How to Fix It: The best bet for making sure speeches don't go on too long is to give each speech-giver a rough time limit while they're planning. Ask them to read it out loud when finished to a trusted friend or partner who can time it and be honest about any bits to trim.
As for cringe-worthy moments, that's up to you to put your foot down. The father of the bride and best man are the ones likely to be turning the air blue so gently remind them that there'll be elderly relatives or children in the audience. Anything you absolutely 100% don't want mentioned needs to be spelt out right from the start.
7. Inconvenient Location
It's no surprise that an inconvenient location came seventh on the list of bugbear when the cost of weddings adds up quickly with travel and hotels involved. A remote castle in the Scottish Highlands is beautiful but, for most people, it isn't an easy hop in the car, nor may there be a variety of options for accommodation.
How to Fix It: Your guests may be spread across the country so you'll never find a venue that suits everyone's location, but you can make it easier. Choose somewhere with good transport links or that has an easy taxi service from a mainline station. Ensure there's enough parking and accommodation around for all the guests who need to stay, and at a range of price points. If needs be, put on a coach to collect and return guests to a nearby larger town.
It's also worth setting up a section on your wedding website where guests who'll have space in their car can offer it up to those who need a lift. If you split the cost of petrol, everyone's a winner!
8. Drunken Relatives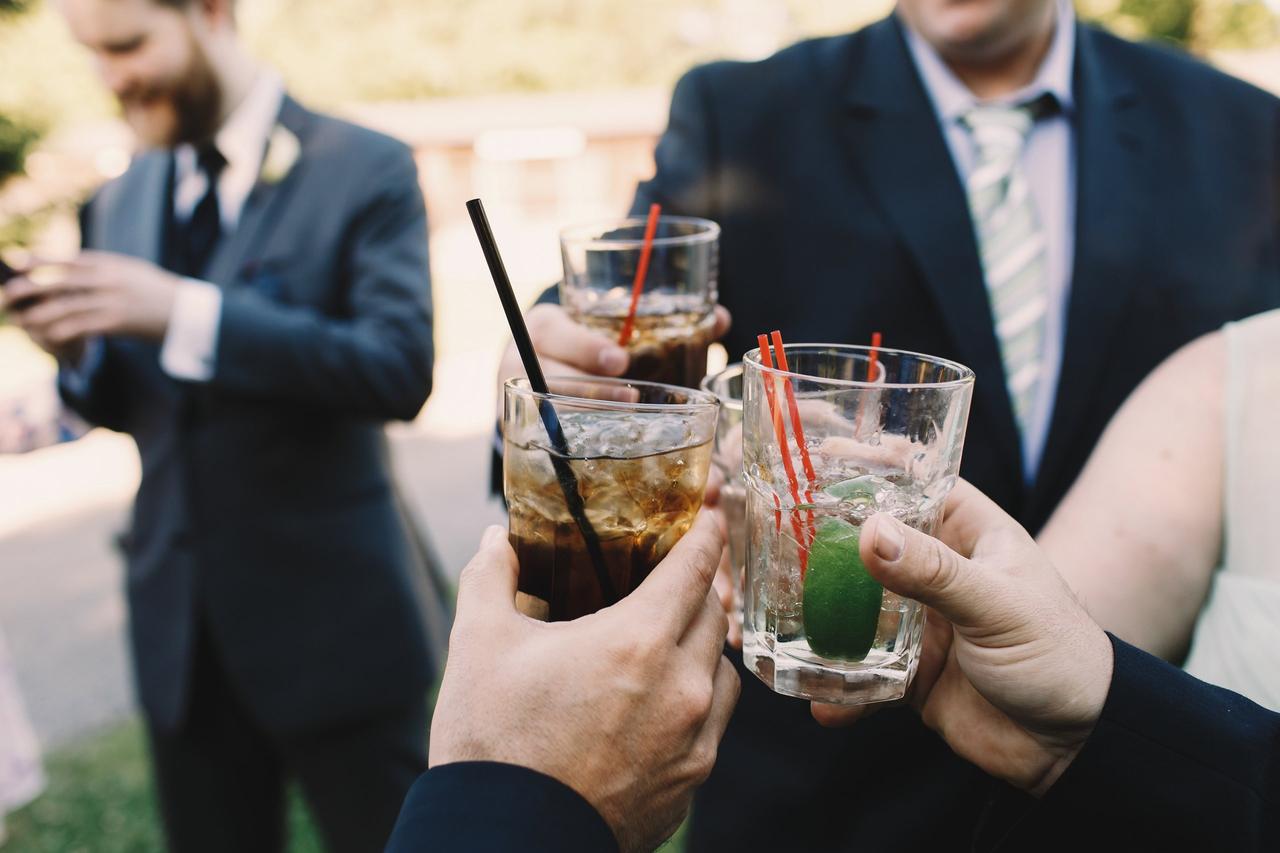 It's a celebration; naturally guests are going to get a little merry. But you don't want to get to the point your uncle is dancing on the tables (and falls off) or your aunt starts quizzing your single friends about when they'll find someone to marry.
Drunken, embarrassing relatives can be excruciating to watch so it's best to do what you can to nip it in the bud before anything happens. You don't want your wedding to be remembered for the moment your boozed-up cousin spilt a glass of red wine down your dress.
How to Fix It: Pace your guests as best you can by having plenty of food available to line stomachs and limiting access to an open bar. You can do this by giving guests a set number of drink tokens or only having free drinks for the first hour of the reception. If you have to pay after that, it can slow down how much relatives drink.
Speak to your venue and let them know if you expect a certain family member to get over-enthusiastic with the alcohol. The staff will keep an eye out and let the bartender know when to stop serving them. If you'd rather keep it in the family, then do just that: ask someone trusted to keep an eye out on your relative and discreetly get them off to bed before a "situation" occurs.
9. Being Invited to a Hen/Stag Do and Wedding Abroad
Destination hen and stag dos are a common fixture now, with groups flying off to the likes of Marbella, Ibiza, Amsterdam and New York. Before you know it, you've signed up to a week-long trip with 12 people you don't know that'll set you back £1,000. It might be a lot of fun for the bride or groom, but it'll also brew plenty of resentment if your friend feels they can't say no.
Destination weddings are a similar problem. They're expensive to attend and require your guests to use up a fair amount of their precious annual leave. Often you'll be expected to take part in festivities that could last a whole week, which quickly adds up to a lot of money. The anxiety of an over-stretched budget and the pressure to drink, eat and party with a smile on your face for even a long weekend can cause rifts in families and friendships that take a long time to heal.
How to Fix It: Work out a list of which guests are essential to attend your wedding and/or hen and stag, and work within their budget. You'll know roughly what your best friends and immediate family can afford so formulate a plan around their budget, not yours. Give them plenty of advance warning so there's time to save up too.
For destination weddings, you might need to prepare yourself that someone you love can't attend. It could be they can't get the time off work, or they can't afford to bring their family, or they have other commitments. If the thought of them not being there devastates you, you need to consider whether a wedding abroad is what's most important.
Ultimately, you want your friends to feel OK with saying no and knowing it won't affect your friendship. A great way to do this is to have a second celebration once you're home. Give them the option of the hen/stag abroad and a night out in your hometown too so guests can pick what they can afford. Invite them to your destination wedding but also throw some drinks in a pub when you return from honeymoon so they can celebrate with you then.
10. Long Ceremony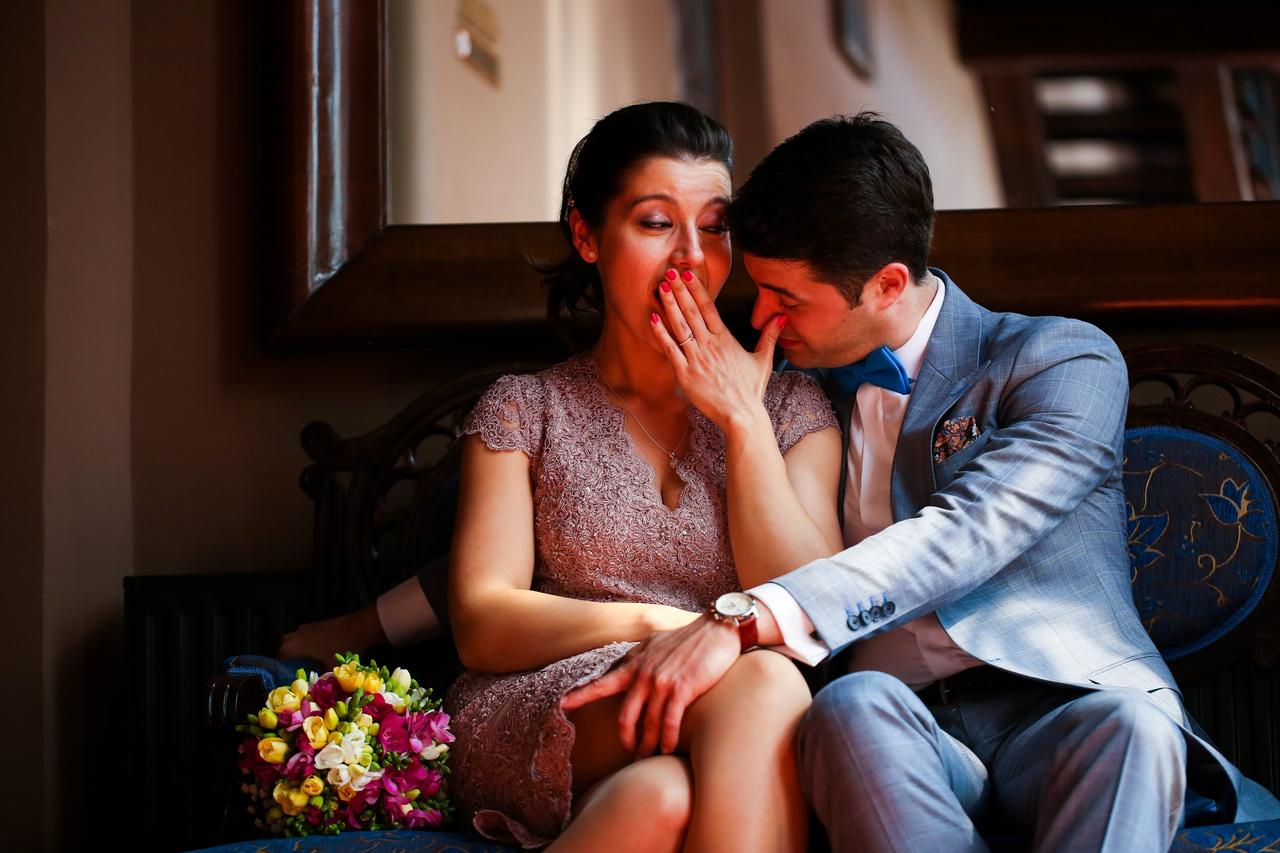 In some cultures, long ceremonies are expected but typically most guests will start getting restless after 30-40 minutes. Making anyone (especially children) sit still for an hour plus is a big ask.
Ceremony length depends on where you're holding it: at a registry office, it can take as little as 10 minutes; at a church, with hymns and possibly a mass, it can take much longer. A good celebrant or officiant will know what length to keep your ceremony and advise accordingly. Listen to their advice if they suggest cutting out a song or reading. The songs, readings and vows will be that much more meaningful if they aren't lost among a lot of other noise.
How to Fix It: Break down your timings with your officiant so you know exactly how long to leave for each part. If you really do want something like a mass, make sure there's an area that parents can take young children to occupy them. A long ceremony is a recipe for fidgety, screaming kids.
And the Other Most Common Wedding Bugbears:
11. Theme weddings
12. Weekday weddings
13. Cash bar
14. Not having a clear dress code
15. Not receiving a plus one when invited
16. Being asked to use a hashtag
17. Being asked for money for the wedding gift
18. A buffet
19. Being an evening guest
20. Not being allowed to bring kids
21. Set meal
22. The music
23. Being asked to put your phone away
24. The wedding speeches
25. Being asked not to use social media
26. Having to give up your weekend for it
Want to Make Sure You Avoid All of These?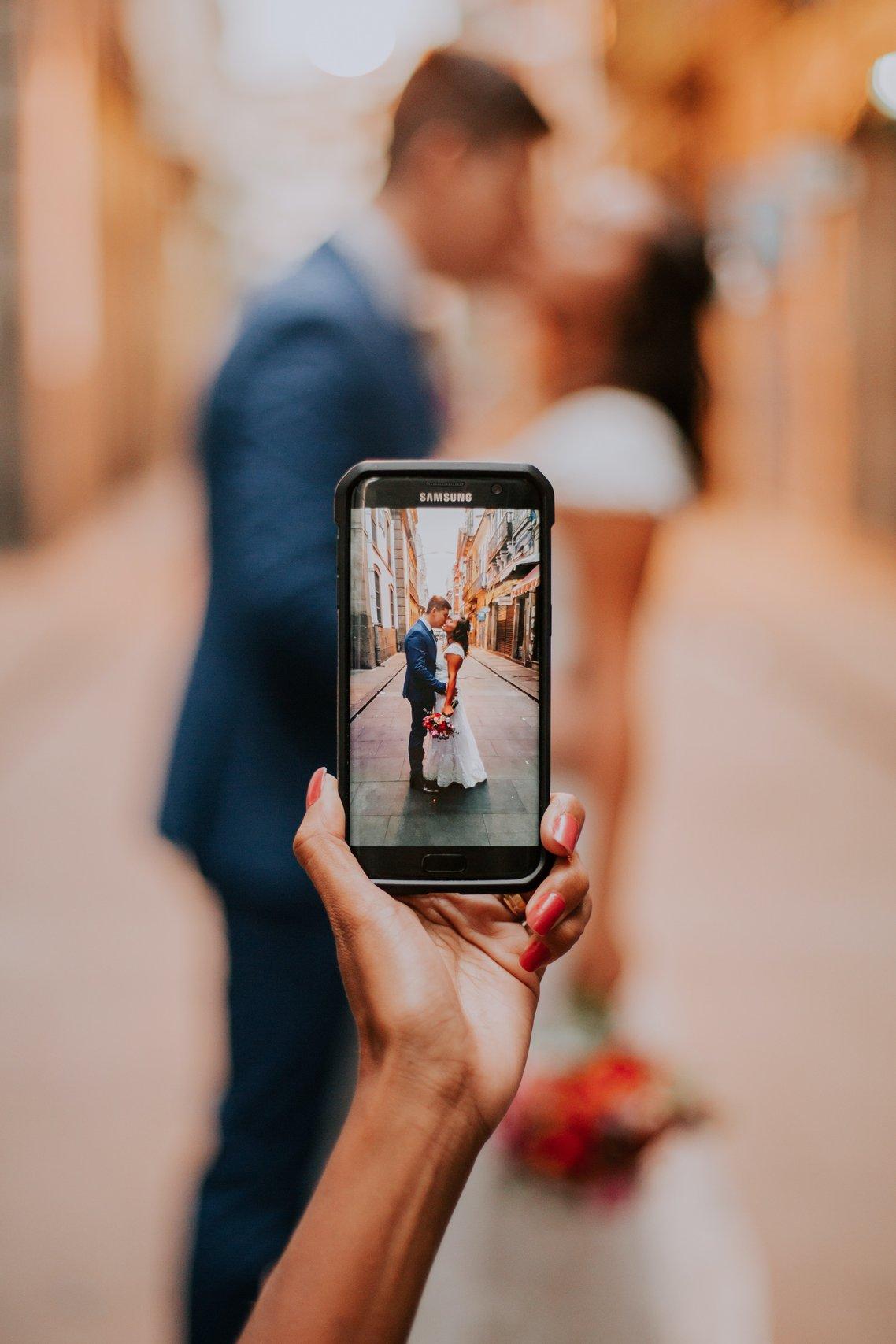 The secret's simple: download Hitched's app! Get all the advice, planning tools and suppliers you need, at your fingertips.
It's got loads of great features which will help make the planning process as smooth as can be and the on-the-day experience the best for you and your guests. For example, our guest list and seating plan tools will help you avoid awkwardly planned tables, late RSVPs, and plus one requests.
The customisable wedding checklist function helps you stay on top of all your tasks, while our budget tracker means you can set and manage your money entirely from your phone.
You can browse and chat to over 13,000 venues and suppliers in our wedding directory, helping you find the best professionals in your area.
Book your celebrant, caterer, photographer and more, and then use them as your ultimate resource for timing the big day. You'll also be able to pick the brains of other engaged couples on our forum and have access to Hitched's Ideas section - you'll find thousands of articles on practically every aspect of planning from fashion, food, flowers, honeymoons and budget to songs, readings, toasts and poems.
Download it now on iOS or Android.
Looking for ways to make things easier for you guests? How about sharing our article 11 genius ways to save money as a wedding guest on your wedding website?
*Hitched surveyed 1,015 wedding guests to ask for their biggest wedding bugbears.