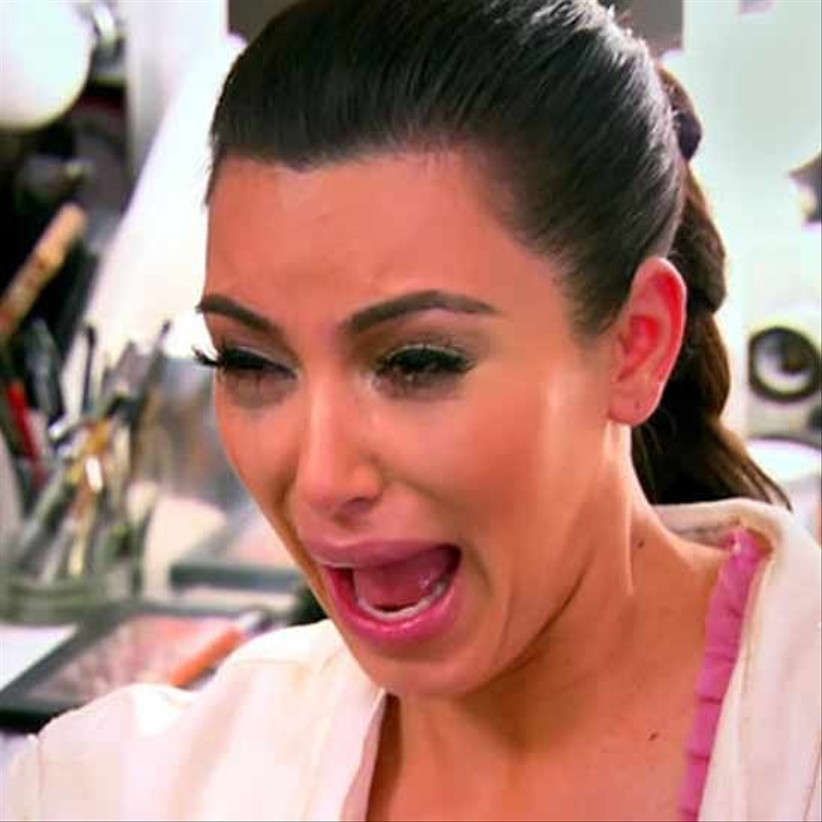 Planning a wedding is stressful at the best of times and it's only natural for a few bickers to break out between you and your other half. No matter how cool, calm and collected you and your both are, no couple will be able to escape the wrath of these common arguments you'll definitely have during your wedding planning journey.
The Budget Argument
If there's one thing that will always cause friction between engaged couples, it's how much you will aim to spend on your wedding. One of you will have a more extravagant budget in mind and the other will usually try and tone it down…but we all know who wins in the end!
READ MORE: Budget Friendly Wedding Ideas – 37 Ways to Cut Costs
Choosing Your Roles
Eek, so this can be a really awkward one. Deciding who is going to be your bridesmaids, his groomsmen and ushers all seems like fun and games but not when family is involved. Trying to get the right balance between your partner's family and your longest and most loyal friends is tough but these decisions have to be made.
Read more about the wedding roles here: bridesmaids, maid of honour, best man, ushers.
Choosing the Guest List
Who to invite and who not to invite could cause arguments with more than just your partner – it's such a massively political issue that couples could really do without. Try and avoid conflict during this task, its stressful enough as it is. Be shrewd if you have to, cutting down the list can actually become fun once you get over the initial guilt.
READ MORE: How to Avoid Wedding Guest List Politcs
Who Sits on the Top Table
Getting a ticket to the top table at a wedding is like gold dust, there are only a few available, with plenty of people who may be expecting one. If you have step-parents involved and awkward family situations, maybe consider not having a top table or keeping it to friends only to make it fair.
READ MORE: Wedding Table Plan Inspiration and Advice
The Stag Do
This can be a really exciting time for your partner, and he may get that (very common) urge to re-create scenes from The Hangover and let's be honest, that isn't ideal. Encourage him to rein in the craziness without being too controlling, not that you're controlling, at all…
READ MORE: How to Plan a Stag Do – Everything You Need to Know
The Hen Party
If he has to rein it in, then so do you. Where you go and what you do with your bridal party could also end up in an argument. Whether it's about money, where you go or what you're doing, it's something that has to work for both of you despite it being 'your night'.
READ MORE: Hen Party Planning – A Step By Step Guide to Planning the Perfect Hen Do
To Social Media or to Not Social Media
Now here's a question. Deciding whether or not to embrace the art of social media on your wedding day can be controversial. This is definitely a decision that needs to be made together and with a lot of thought and consideration. Take a look at our guide on how to take amazing smartphone wedding pictures for some insight.
READ MORE: How to Take Awesome Wedding Pictures Using Your Smartphone
Choosing the Venue
Whilst you may have an idea of your dream venue in mind, your partner may not. The place you dream of saying your vows and the place they dream of doing it may be totally different. Compromise is everything so finding a warehouse wedding venue with vintage vibes and the facilities for a marquee may be difficult, but remember it's not impossible!
What He Wears
Most couples stick to tradition where the bride's dress is concerned. It's a secret and that's that. The groom's suit on the other hand tends to be something both parties shop for. Arguments can definitely form from this. Your groom may want something extravagant and 'out-there' that doesn't tie in with the wedding theme, especially if he and the best man are let loose together.
READ MORE: A Groom's Guide to Buying a Wedding Suit
Dress Drama
Although the actual issue of your wedding dress probably won't start any arguments between you and your partner, your wedding dress related stress may. Whether it's stress because you can't find 'the one' or the backlash of your pre-wedding diet to get into the dress, this is definitely a catalyst to couple drama.
READ MORE: The Emotional Stages of Wedding Dress Shopping
The 'Anything and Everything' Arguments
This is where a couple gets to the point where wedding planning is so stressful, you begin to bicker over the smallest things. It may not even be wedding related – you just can't seem to see eye to eye. The great thing about this is that it passes quickly, but don't let it get to you too much in the meantime.
READ MORE: The 39 Emotional Stages of Planning a Wedding
Speeches!
Around the topic of speeches, there are a few things that could cause tension between you and your other half. From who's making the speeches, to what order they're made in and even more controversial, who might say what – there is plenty to think about. Can you really trust the best man not to offend every elderly relative in the room?
READ MORE: The Order of Wedding Speeches Explained
The Groom's Crazy Ideas
With all the excitement around the bride and her entrance and her dress and her entourage, it's only natural for your groom to want a bit of luxury too. Whilst it's really great that he wants to make the most of his wedding day, be sure to rein in any super crazy ideas.
The Wedding Food
Food is something that all couples argue over. Whether it's what to eat for dinner or what to cook for your friends, it's always a tricky subject. The wedding breakfast is probably one of the most important meals you will ever have with your friends and family so choosing the perfect cuisine is super important. With so many options out there, we wish you the best of luck in agreeing to something you both like.
READ MORE: Wedding Catering: Everything You Need to Know
Dieting Before the Wedding
The 'wedding diet' is a term that a lot of couples will be familiar with and this can cause arguments for a number of reasons, one being how high tensions can rise when people are hungry…no one likes a hangry bride. Another argument that comes from the wedding diet is when one is on one and the other isn't. Your partner ordering pizza while you're eating nothing but carrot sticks may to not go down too well.
READ MORE: Wedding Fitness – Lose Weight and Get Fit for the Big Day
My Wedding vs Our Wedding
No matter how hard you try, you will never be able to plan your wedding without doing this AT LEAST once. Referring to the wedding as 'my wedding' instead of 'our wedding' is something all brides are guilty of and what may seem like a light hearted slip of the tongue can lead to an argument or two.
Picking the Music
From the ceremony music, to the first dance song and even the musical entertainment – agreeing on a genre and form of music for your wedding is an interesting process. This is one of the things that couples tend to really have to compromise on. Try splitting the responsibility so one of you chooses the style of music and the other picks the entertainment?
READ MORE: A Guide to Live Music at Your Wedding
Honeymoon Rows
The honeymoon is such an exciting holiday, and probably the most romantic you'll ever have, but with choice comes arguments and plenty of them. You may even disagree on whether or not to go on a honeymoon at all! Consider a twin centre where you get to appreciate two (or more) locations.
READ MORE: The Most Amazing Celebrity Honeymoon Destinations
The Aftermath
Think the bickering stops when the wedding passes? Think again. After the wedding comes a lot of admin. Tying up loose ends is the boring part but don't let it take over your life. It's time to enjoy your new marriage now and remember, marriage wouldn't be the same without the odd fight here and there!
READ MORE: How to Handle the Post-Wedding Blues
For some in-depth advice on how to keep relationships positive with not only your other half but with everyone around you, check out our guide to managing your relationships during wedding planning – it will really help!