Wedding SOS: Does a DIY Wedding Actually Save You Money?
We breakdown the costs of doing it yourself vs using the professionals, from your DIY wedding invitations to your reception entertainment
We have included third party products to help you navigate and enjoy life's biggest moments. Purchases made through links on this page may earn us a commission.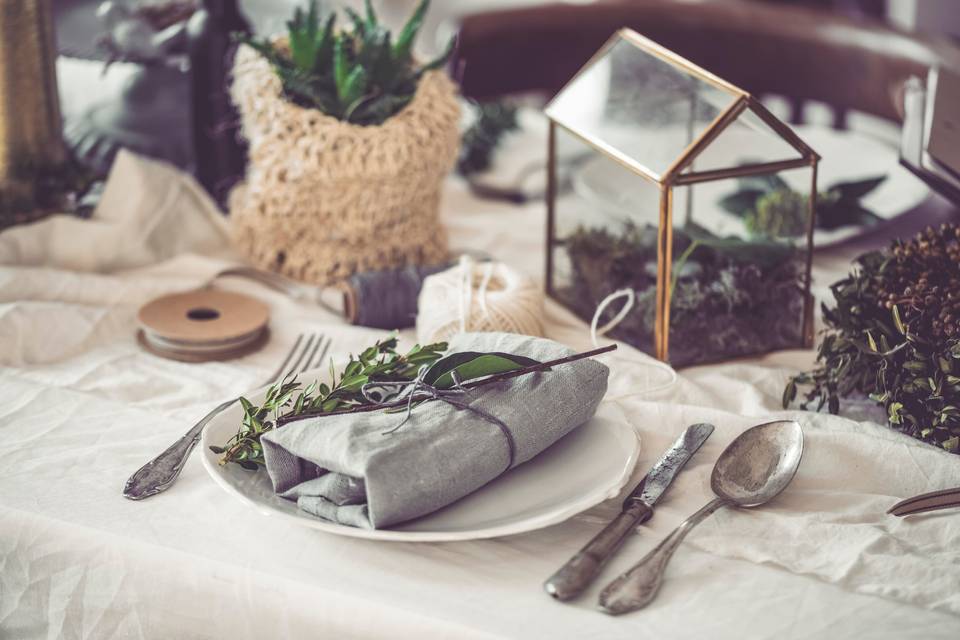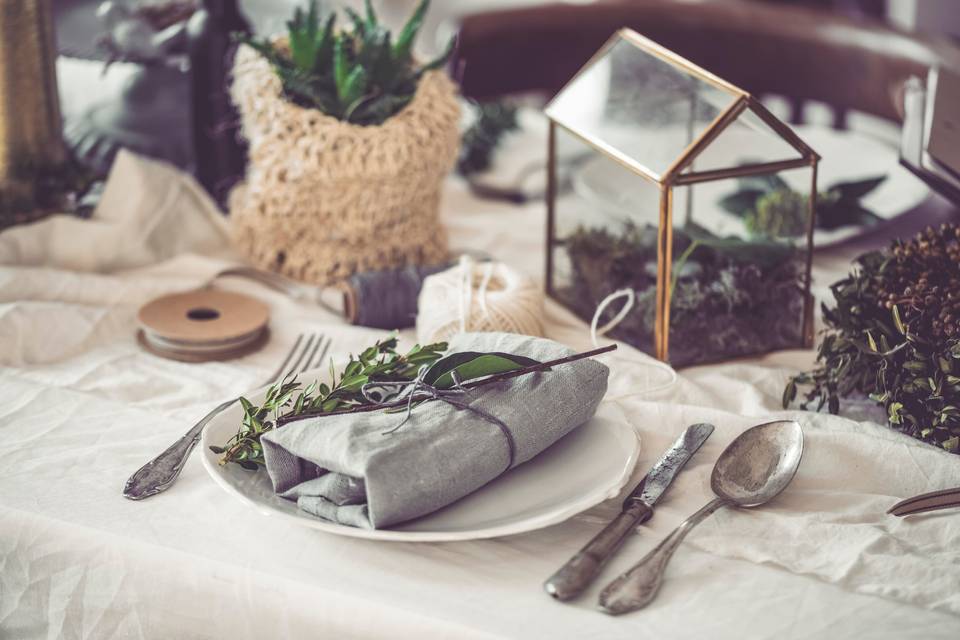 Brides are regularly told that wedding DIY will save them money on their wedding – but is that true?
Taking into account the cost of materials, effort and time involved, going DIY for your wedding day isn't guaranteed to be a money-saver. From your wedding cake to table settings, there's so much to consider.
"It's anticipated it takes a couple 250 hours to organise their wedding, that's without additional time needed if they decide to make items for their wedding," explains Bernadette Chapman, director of the UK Alliance of Wedding Planners.
Image: Getty
"We have found that DIY couples invariably are more stressed as they have so much pressure to not only organise the wedding but to make items for it. If they ask family members to make items that also means there could end up being family arguments due to stress."
We don't mean to scaremonger as there are lots of things that are a great idea to DIY for your wedding – but how does a bride know what's worth it to DIY and what's a waste? What will cause untold arguments and what will be the crowning glory of her wedding decor?
We looked at the costs and effort involved in making everything from your wedding invites to your wedding cake and came up with the ultimate list of wedding DIY dos and don'ts.
Read on for your handy guide to the DIY projects that are worth the effort and the ones where you could save money elsewhere.
Wedding Centrepieces
Image: Burley Manor
Professional*: £15 per centrepiece to £100s
DIY: Free to less than £10
Pinterest is chockfull of centrepiece ideas, some of which are dirt cheap, others of which will require you to trawl the depths of Amazon for the craft supplies necessary. The cost of your centrepieces and ease of DIY-ing them all depends on what you want.
Image: The Flower Studio
For example, mason-style jars (£2 for 12 from Wilko) wrapped in lace ribbon (£4.30 from Hobbycraft) and filled with a small posy of flowers from a flower market, florist or even supermarket (£2 for a Sweet Williams bouquet at Sainsbury's) would cost £2.53 per centrepiece with ribbon left over – and it would be even cheaper using wholesale flowers.
READ MORE: A DIY Wedding Bunting Tutorial
A stack of old books and vintage tea cups requires a cheap trip to a second-hand book or charity shop, while a display of candles in lanterns can be picked up easily from Ikea. Seasonal things like pine cones and pumpkins for an autumn wedding or a vase of baubles and silver sprayed foliage for a winter wedding can be gathered cheaply or free.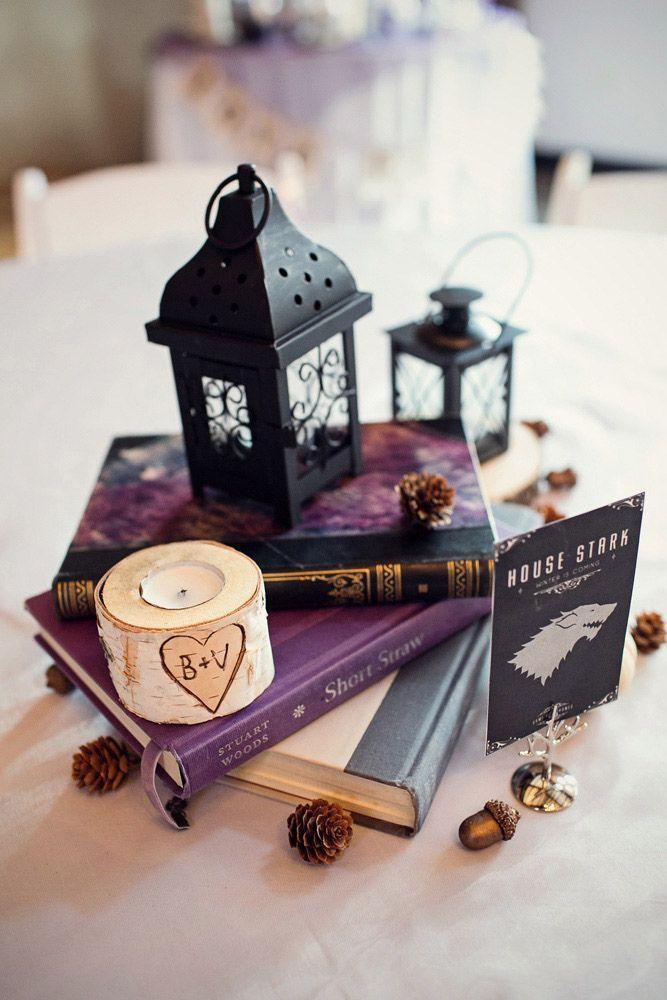 Image: Pinterest
There's so many gorgeous DIY centrepiece ideas that unless you want hundreds on mini LED cherry trees at £92 each or statement vases of orchids, you can do this cheaply yourself.
Verdict: Do DIY
Wedding Cake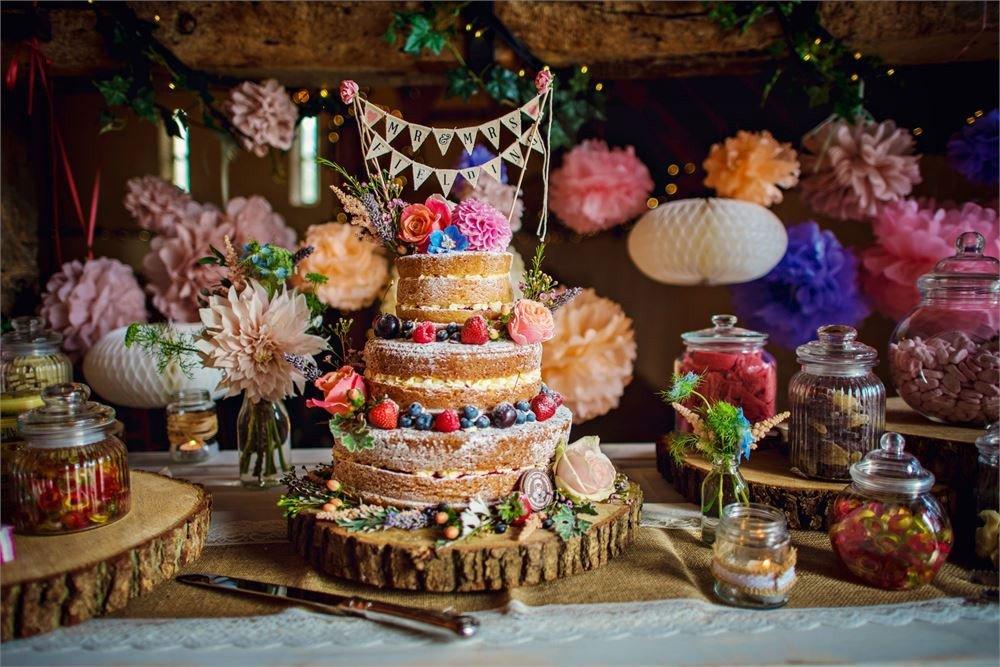 Image: Ufton Court
Professional: £400
DIY: £100 for ingredients + many, many hours baking and assembling
While a wedding cake from a cake maker might be a chunk of your budget, a wedding cake disaster can ruin your day. From being sunken or dry to a tier falling off, unless you're worthy of being the next Bake Off champ, it isn't worth it.
READ MORE: 10 Ikea Budget Wedding Hacks You Need to Know
Take into account the cost of ingredients, equipment, moulds, a cake stand, decorations, plus the stress and days of work involved in baking, icing, and decorating, a DIY cake doesn't add up. Most kitchens and ovens aren't set up for bulk baking so the quality won't be there and transporting and setting up a cake (those tiers don't stay there by themselves!) is much harder than it looks.
Image: Sugar High Cakes
Bernadette says the cake is one of the most problematic things to DIY: "In my 16 years as a wedding planner it is homemade cakes that cause the most problems, mainly because home bakers do not know how to build a tiered cake. They don't use supports meaning cakes collapse on the day!"
If you do want to reduce the wedding cake cost, these supermarket cakes are great value and delicious, or you could try an alternative like a doughnut tower or cupcakes.
Image: Wollaton Hall and Deer Park
For those wanting to make their own cake we have the perfect Victoria sponge wedding cake recipe from Mary Berry or a fruit cake recipe from GBBO star Beca Lyne-Pirkis.
Verdict: Don't DIY
Wedding Hair and Make-Up
Image: Birute Thomas MUA
Professional: £250+
DIY: Free/Cost of new make-up
But ONLY if you're knowledgeable about beauty. The Duchess of Cambridge did her own make-up for her wedding which was watched by 2 billion people, so your 80 guests is a breeze compared to that. This is a great area to call in a favour from a friend who can do hair and make-up and save yourself the cost of getting a pro to your house. 
Image: Emma Victoria Hair and Make-Up
There's so many YouTube tutorials that can help you out; you can head to a beauty counter for a free demo; or book yourself a make-up lesson. Always do a trial run and make sure you take some test shots with flash lighting to check how it'll look under the photographer's lens.
READ MORE: Everything You Need to Know About DIY Wedding Make-Up
If you're in any doubt, however, or want to try a completely new style that you or your friend aren't familiar with, call in a professional hair and make-up artist. They often have bundles that include a trial and hair/make-up for one or more bridesmaids included.
Verdict: Do DIY
Wedding Flowers
Image: Pinterest
Professional: £1,000-£,1500
DIY: Bulk price of flowers, from £1 a stem to £15 a stem (orchids) + purchasing and assembly time
We know that saving looks huge. Wedding flower prices depend on so much but that average includes bouquets for the bride and bridal party, buttonholes, some centrepieces and décor. You can save yourself money by DIY-ing your centrepieces, but for the bridal bouquet we would always recommend you go to a florist.
READ MORE: How to Plan the Perfect Wedding for £10,000
By the time you've got all the supplies and put the work in to make florist-level wedding flowers, it might not be cost effective. Head to a flower market to see how much their wholesale prices are, but for a single flower bouquet, you'd need around 20 roses at a minimum of £1 per rose (much higher for David Austin roses), while peonies can be £3 a stem. Scale this by the number of bridesmaids and add in all the extras.
Image: Chapelgarth Estate
You also need to remember that a florist will source, arrange and deliver your flowers; know how to handle last-minute substitutions; and know when and how to put your arrangements together so they look as fresh as possible. Do you really want to be stressing over wilting peonies and cutting your hands on rose thorns the night before your wedding?
Bernadette has seen several cases of brides who took on too much by doing their own flowers. "I remember a number of years ago a bride wanted to make her flower displays as she was training to be a florist.
READ MORE: Why Artificial Wedding Flower May Be Right For You
"She underestimated how little time she would have the day before the wedding and as a result I turned up on the Saturday to discover flowers spread out in the garden and no displays made. Instead of managing the ceremony I stayed behind and put together some flower centre pieces with literally no time to spare before guests came back."
Verdict: Don't DIY
Wedding Music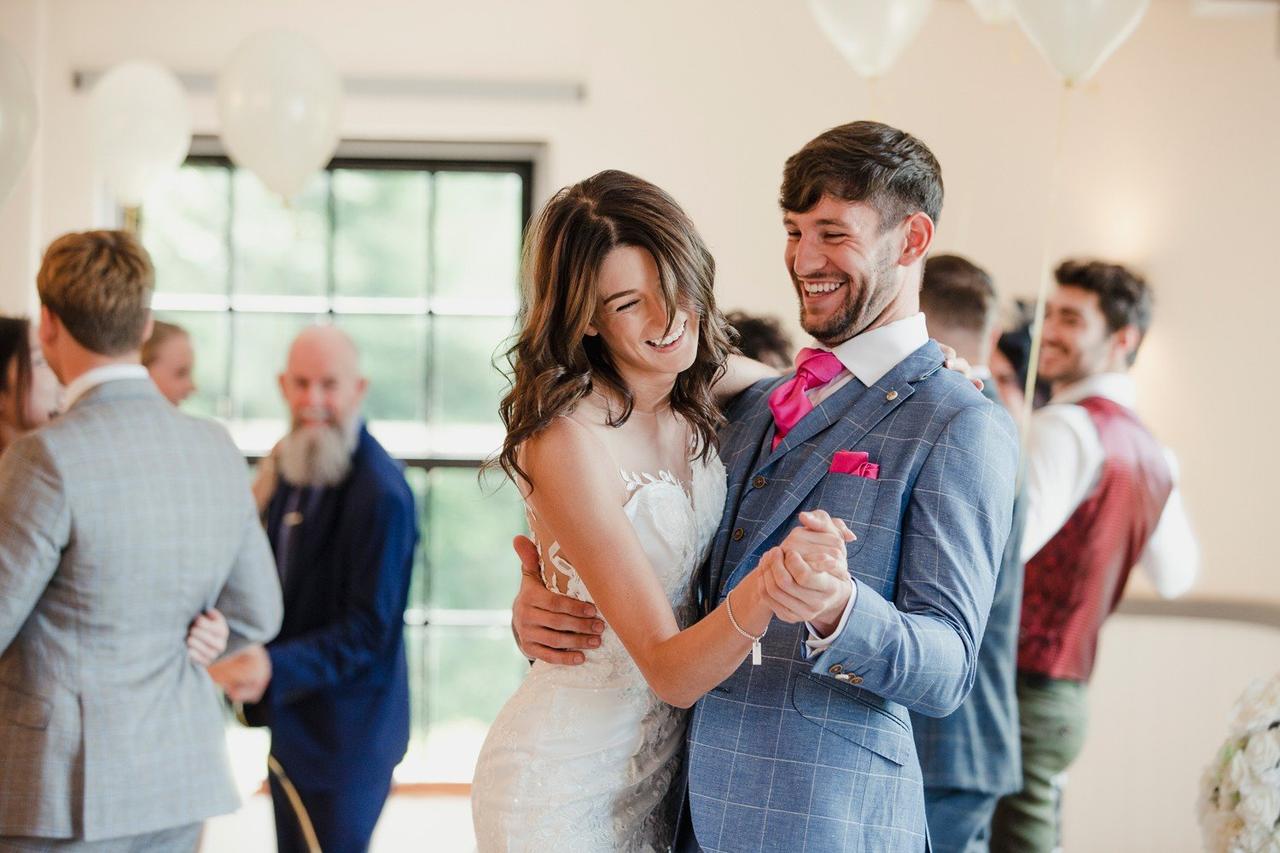 Professional: £250-£500
DIY: Free
If you're on a budget then you've probably ruled out a live band but you might still be deciding between a DJ and making your own playlist. A typical wedding DJ will cost you between £250-£500 depending on how long you book them for, your location and their experience. On the other hand, a Spotify playlist is free (if you need to download Premium so there's no adverts that's only £9.99).
READ MORE: The Ultimate Guide to a £25,000 Wedding
The downsides are that your guests can't make requests in the moment and you might suddenly get a slow song when your guests are ready for a high tempo floorfiller. However, couples can ask for song requests on their wedding invites – this means you'll get a whole range of great songs that your guests have chosen and love all night.
Verdict: Do DIY
Wedding Invitations
Image: Project Pretty
Professional:  From 99p an invite
DIY: £1.45 an invite + many hours of work
Your wedding invites will be the first glimpse of your wedding theme that guests get and will set the tone for the day. Whether that's a floral theme, nautical twist or shabby chic vibe, your invites aren't something to scrimp on.
READ MORE: 21 Perfect Homemade Wedding Favours
With wedding invitations and envelopes starting from just 99p from our Hitched stationery site, or something like this navy and gold design from Project Pretty for £2 an invite, you could pay £80 for a 80 person wedding. Those professionally designed cards are guaranteed to be high quality and identical.
Image: Pinterest
Let's break it down for DIY: you'll need blank cards and envelopes (£17.95 for 50 from Amazon), decorations like paper vellum, ribbon, glitter (£50+), plus glue, pocketfolds and a paper guillotine (another £50). Plus you'll need to print inserts with your wedding info on – unless you really want to write it all by hand in 80 cards! Factor in how much time and effort making 80 handmade invites will sap from your precious wedding planning time and making you own loses its sheen a little.
However, if you're a huge crafter, then making you own invites could be the perfect project for you. Some brides find it really therapeutic to make them and (if you're willing to delegate) you could involve your bridesmaids in the crafting as a fun activity. !t could also be more cost-effective if you have only a very small number of invites to make.
Verdict: Do DIY if you have the time and feel crafty. Don't DIY if hours of Pritt Stick-ing is your idea of hell.
What are the Other Options?
Image: Mark Greatbatch Toastmaster
DIY weddings can be absolutely wonderful but it's so important that you're able to relax and enjoy your big day.
One way to do this is to go for an all-inclusive package with your wedding venue where your hire charge will include a wedding co-ordinator on hand for the day, a toastmaster to keep the reception running smoothly, an evening DJ, and simple centrepieces. This can take a load off your mind as several key things are already sorted for you. If you go for a midweek or low season wedding, these all-inclusive packages can be excellent value for money.
READ MORE: The Best Wedding Decor for £10 or Less
Another option is a wedding planner. You might think they seem like something only celebrities have, but a wedding planner can be much more affordable than you think and they can help with as much or as little of the planning as you need.
Image: La Fete
"A good planner knows how to get the best value out of your budget and knows how to project realistically from the outset what everything's going to cost before you begin or make big decisions.  A good planner isn't just saving you time and money, they're guiding you in the ways to get the most out of that money," explains Bernadette.
READ MORE: 37 Ways to Cut Your Wedding Costs
"Don't underestimate how long wedding tasks take. I think making something for your wedding is wonderful but I would avoid making everything for your wedding. You need to allocate time to research what you are making, time to buy the items, making the items, and assembling on the day."
Before you think about DIY-ing your wedding, consider your time and your talents. Your happiness is more important than saving a few pennies.
Check out our favourite rustic wedding venues which are perfect for some DIY touches or explore 27 rustic wedding ideas we love.
*The prices we're quoting are averages for professional suppliers so use these as guidelines.