17 Breakfast Ideas for the Morning of Your Wedding
Take a look at these 17 delicious ideas of what to eat on the morning on your wedding
We have included third party products to help you navigate and enjoy life's biggest moments. Purchases made through links on this page may earn us a commission.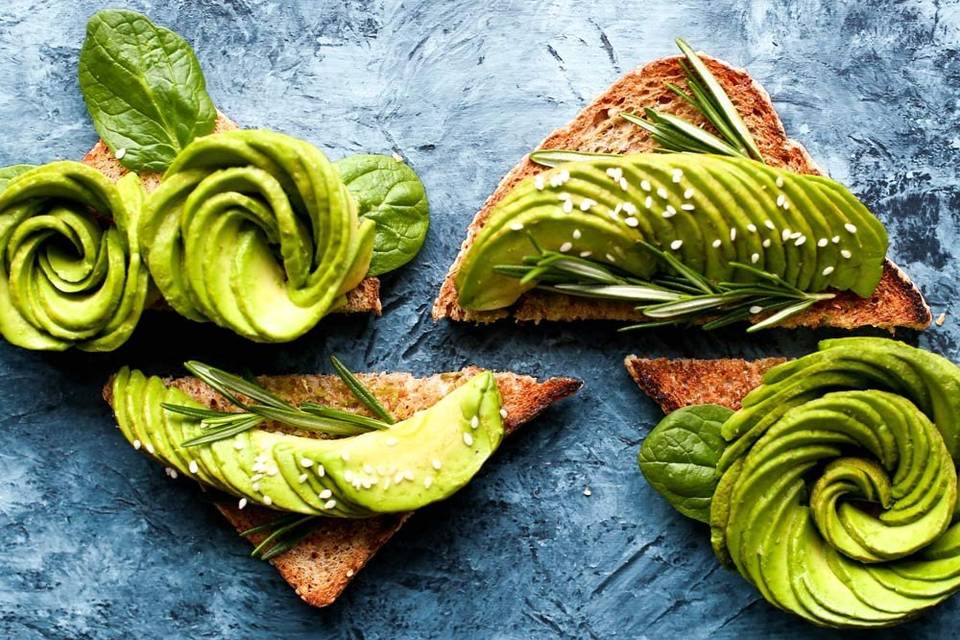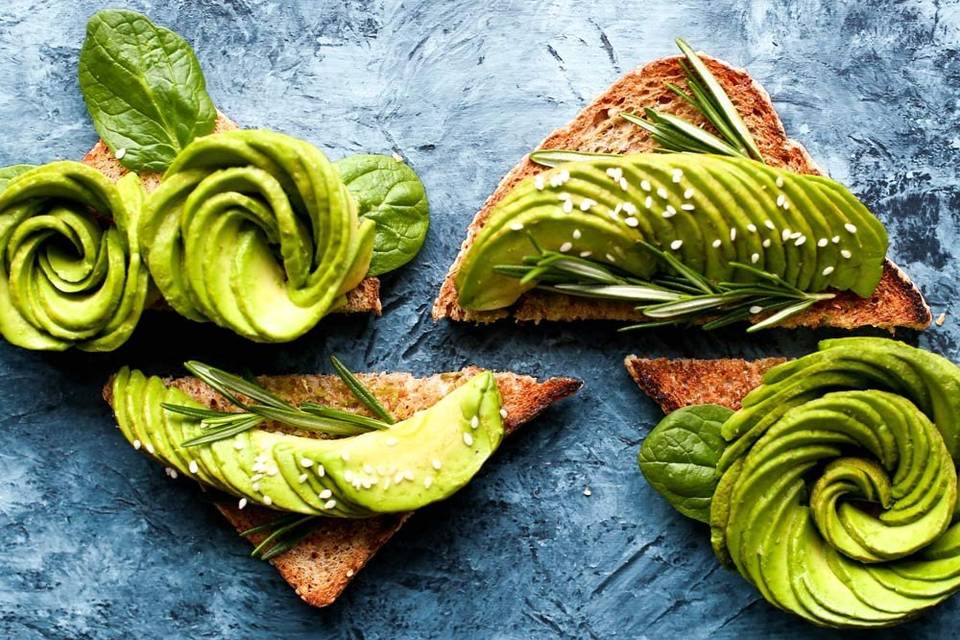 Even if you have put yourself on a strict wedding diet in the run up to your big day, the morning of the wedding is not a time to restrict your diet. A combination of nerves, excitement, stress and the odd glass of champagne will leave you feeling light headed if you haven't fuelled up for your day.
It's likely you will be waking up very early the morning on your wedding and you want to start the day with a mix of good fats, protein and carbohydrate the help keep you energized and alert throughout the day. Even if your stomach is doing somersaults, try your best to eat a decent breakfast and then a light snack later if your wedding breakfast is going to be late afternoon.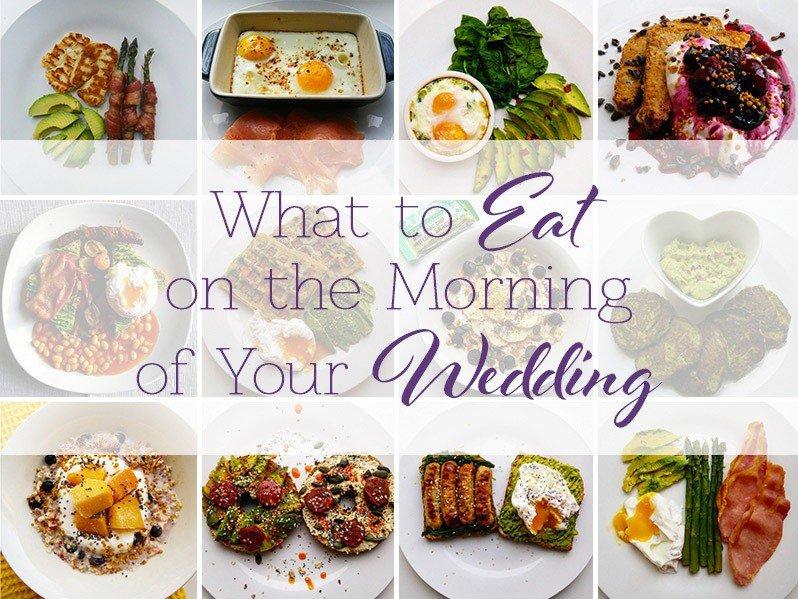 Here at Hitched we are big fans of Emily Scott who runs the Instagram account What I Ate For Breakfast and we have been totally inspired by her tips and recipes. We have been lucky enough to chat with Emily as she shares some of her best breakfast ideas to inspire you for the morning of your wedding.
A Healthy Full English
If you wake up with a big appetite the morning of your wedding then take advantage of this and fuel up for your day with this healthy take on a full English breakfast.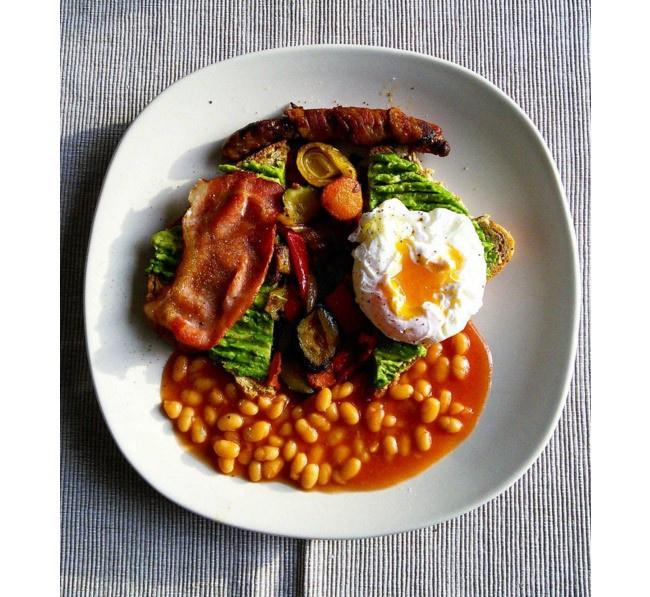 This healthy full English is made up from mashed avocado on toast topped with a rasher of grilled bacon, a poached egg, roasted pepper and courgette, a single sausage and a side of baked beans.
Savoury Waffles
Why not try an American style breakfast with a wholesome version of savoury waffles along with a side of poached egg and avocado.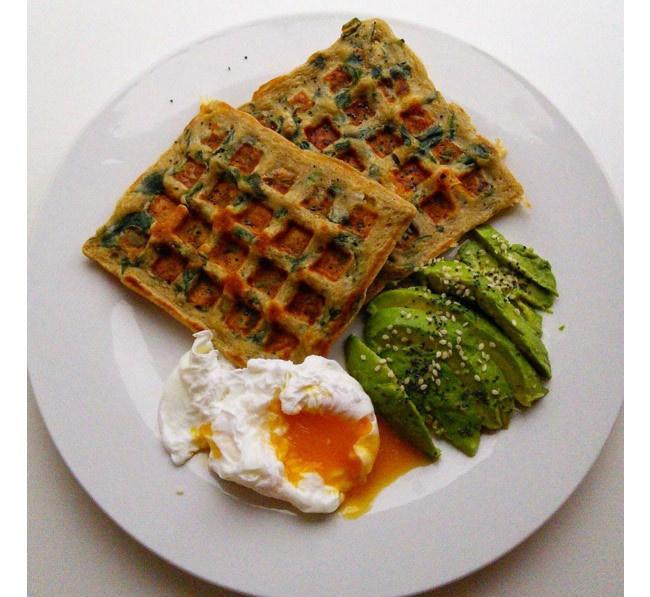 To make the waffled grate 30g of gruyère cheese and mix with 30g of sprouted buckwheat flour and a pinch of Himalayan salt. Add an egg and mix well, followed by 100ml of almond milk and mix until it forms a smooth consistency. Add a handful of roughly chopped spinach, stir and your mixture is ready! Follow the instructions on your waffle maker, grease with coconut oil and cook for 6-7 minutes. Team your waffles with sliced avocado topped with sesame seeds and a poached egg.
Chorizo Bagels
These multigrain bagels with two different toppings will keep you energised all morning and they are so simple to make.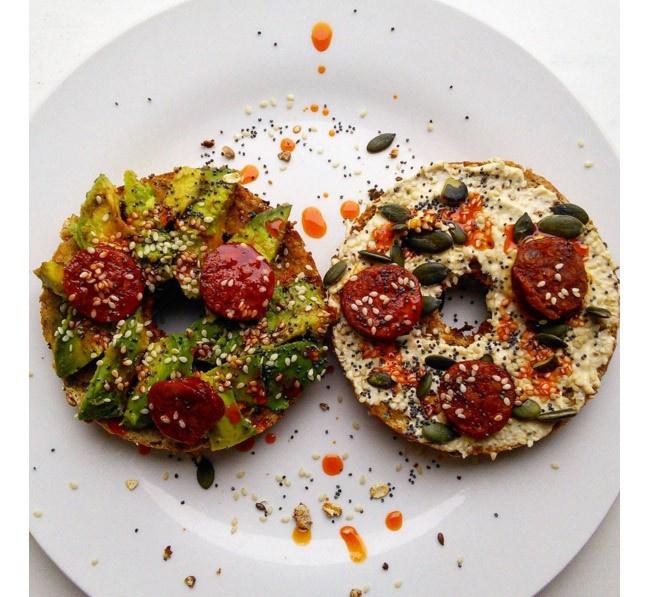 Slice one multigrain bagel, top one side with sliced avocado and the other with hummus and top both sides with a mixture of seeds and some pan fried sliced chorizo.
Eggs and Avocado on Toast
If you can't face a big breakfast then this quick avocado toast topped with soft boiled eggs will be a simple option to give you an energy boost.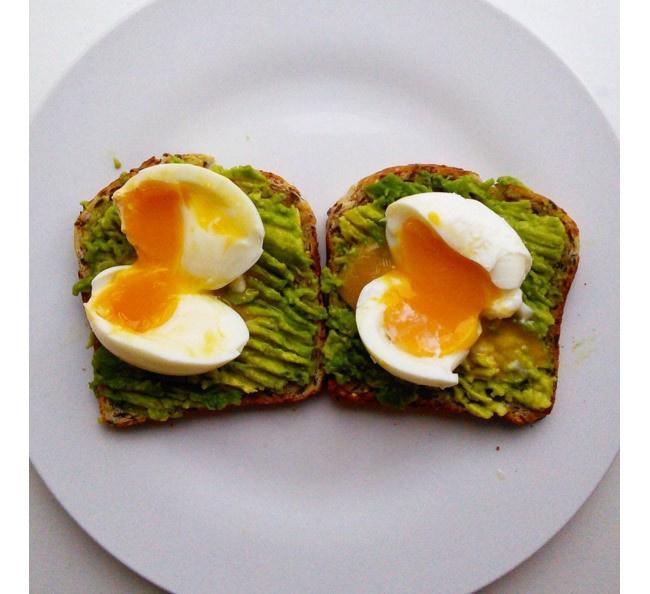 Toast two slices of multigrain bread and top with mashed avocado and two soft boiled eggs.
Almond and Honey Muesli
If you are more of a cereal girl then this almond and honey muesli could be perfect for you.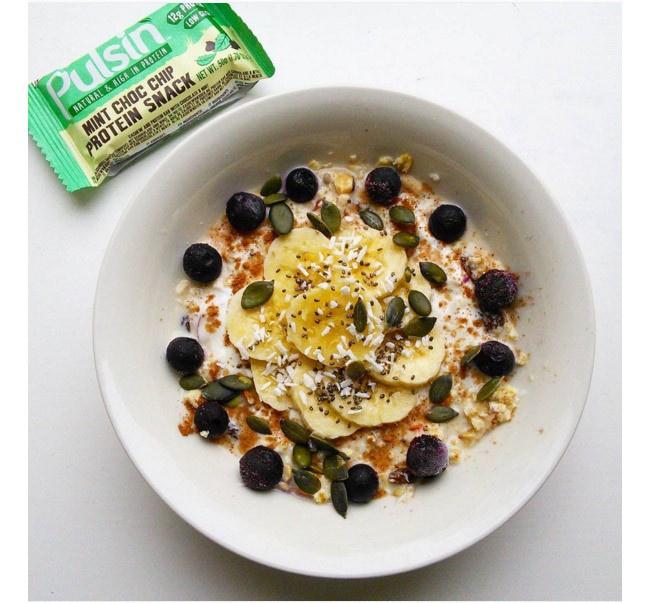 This Dorset Cereals almond & honey bircher muesli was soaked overnight in oat milk and mixed with coconut milk yogurt. This is then topped with cacao powder, banana coins, frozen blueberries, pumpkin seeds, chia seeds and desiccated coconut. If you're still feeling peckish then why not also sneak in a mint choc chip protein bar on the side.
Egg in a Basket
If you are looking for a simple breakfast with lots of nutrition then this egg is a basket with a side of greens will be perfect for you.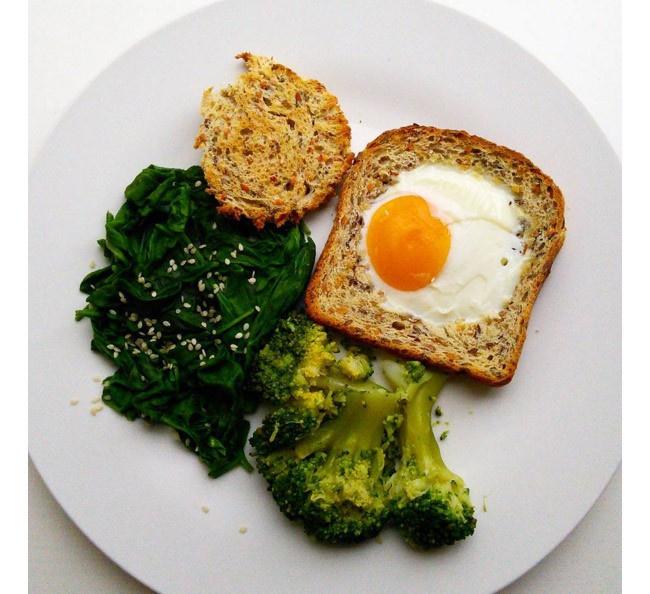 To make this cut a circle in the middle of a slice of soya and linseed bread, place on an oven tray that is greased with some coconut oil, crack an egg in the middle and cooked at 180 degrees for around 10 minutes and serve alongside spinach and broccoli sprinkled with sesame seeds.
Healthy Sausages on Toast
This healthy version of a sausage sandwich will leave you full of energy for the big day you have ahead of you.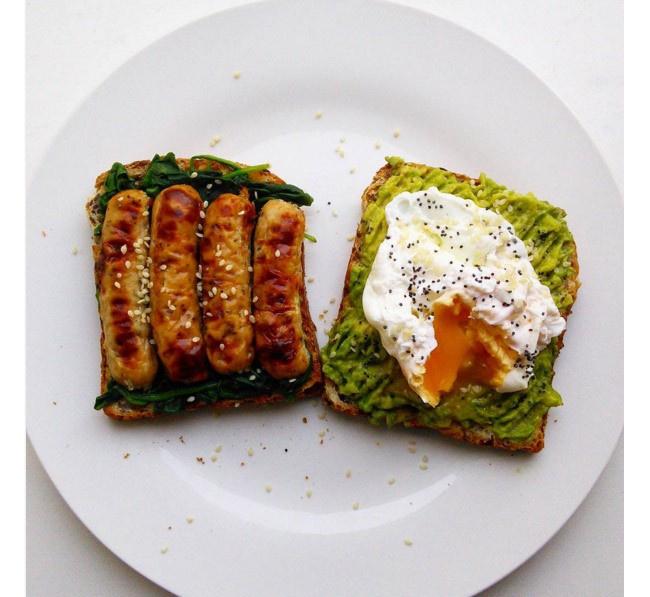 Toast two slices of soya and linseed bread, top one piece with mashed avocado and a poached egg. Then top the other piece with spinach and two chicken sausages sliced down the middle.
Raspberry and Blackcurrant Muesli
If the thought of a big breakfast on the morning of your wedding leaves you feeling a bit queasy then keep it light but nutritious.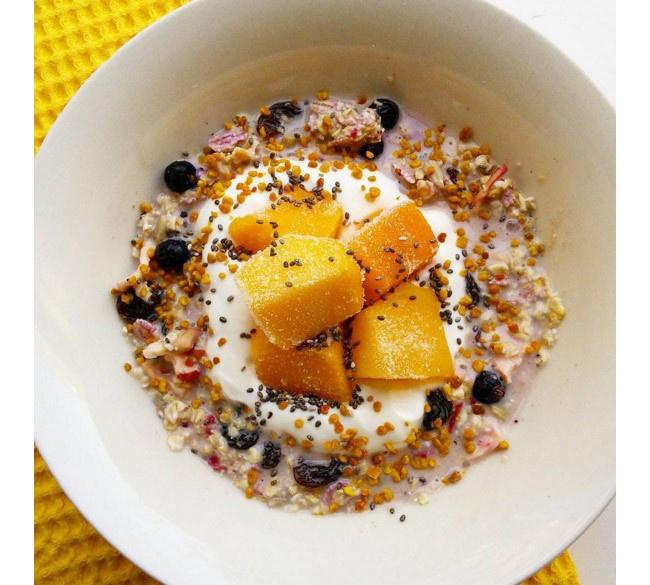 Here Emily has used Dorset Cereals raspberry and blackcurrant bircher muesli soaked in oak milk and topped with Greek yogurt, bee pollen and chia seeds for added protein.
A Light Eggs and Bacon
For a lighter take on eggs and bacon – grilled bacon and a poached egg is teamed with steamed asparagus and slices of avocado for a filling breakfast that will keep your energy up all morning.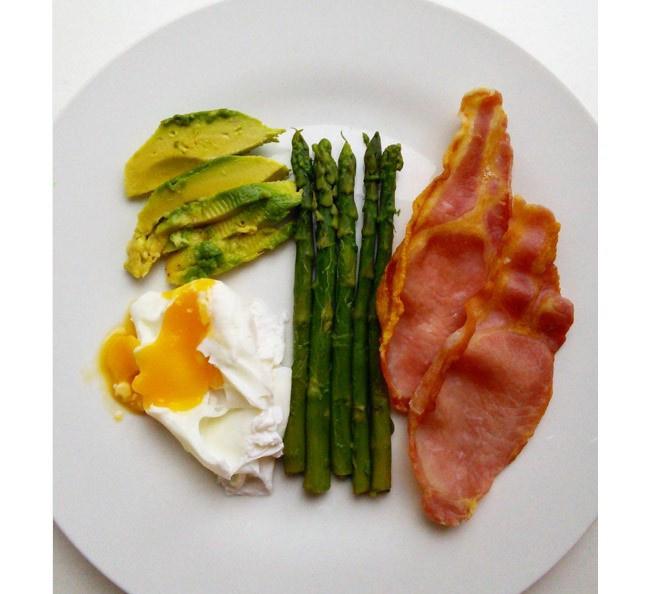 Spinach and Baked Eggs
Fuel up on your dark greens with this nutritious breakfast of spinach and baked eggs with slices of avocado.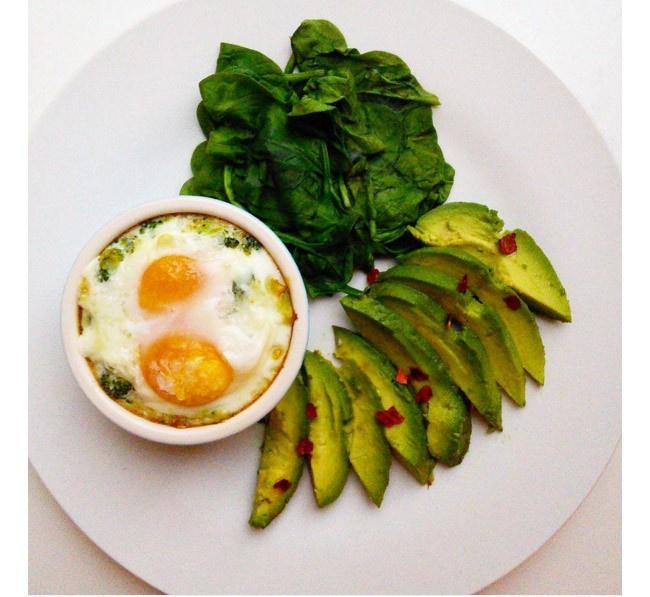 To make this breakfast put together steamed spinach and slices of avocado with chilli flakes. For the eggs pre-heat the oven to 180C, grease a ramekin with coconut oil and add chopped cooked broccoli with two eggs cracked on top, bake for 15 minutes.
Protein Cinnamon French Toast
If you have a bit of a sweet tooth then this healthy take on cinnamon French toast is a must!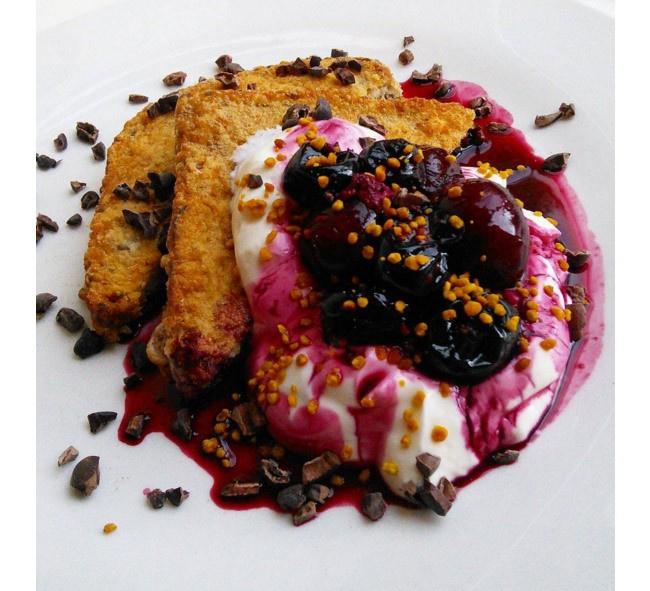 To make this whisk two eggs with a dessert spoon on whey protein and half a teaspoon on cinnamon. Soak a slice of soya and linseed bread in the mixture and then fry this bread in a hot pan with a splash of coconut oil, cook until golden then add to your plate and top with Greek yogurt and berries of your choice.
Roasted Salmon
Don't be afraid to mix it up with your wedding day breakfast, after all you have a long day ahead of you and need something to sustain you. This salmon, spinach and grilled halloumi idea will be a delicious start to your day.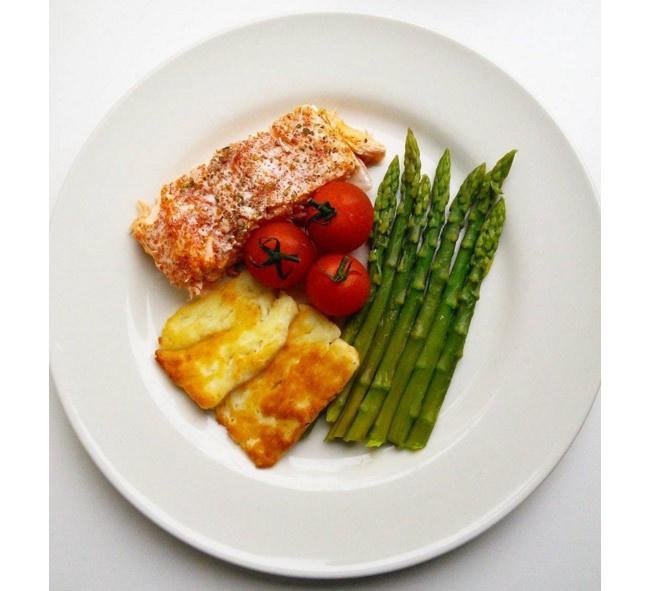 Simply put together a baked salmon fillet with pan fried hallouimi, steamed asparagus and cherry tomatoes.
Healthy Crepes
This breakfast looks so good it's hard to believe it's healthy and nutritious but it really is!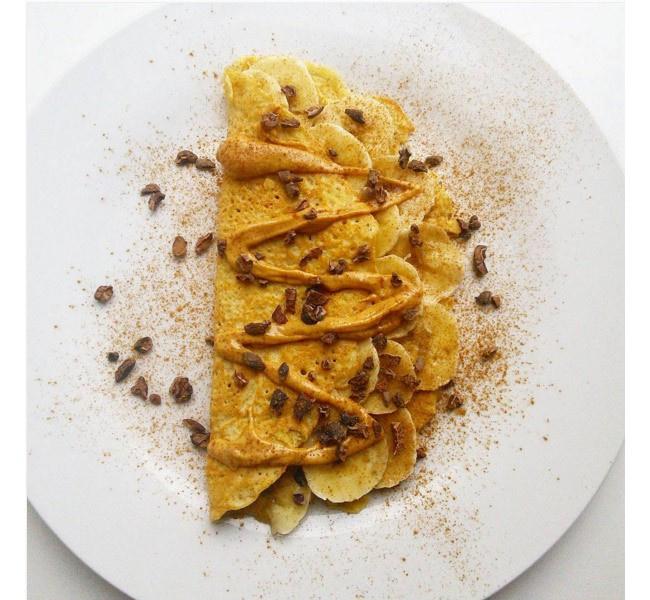 To create these healthy crepes mix one egg, a quarter cup of unsweetened almond milk and two dessert spoons of almond flour. Heat a pan with some coconut oil and then pour the mixture in the pan, spreading quite thinly. Cook on both sides and top with cacao nips, salted caramel peanut butter and cinnamon.
Chocolate Chip Pancakes
These healthy banana and chocolate chip pancakes look amazing and are high in protein.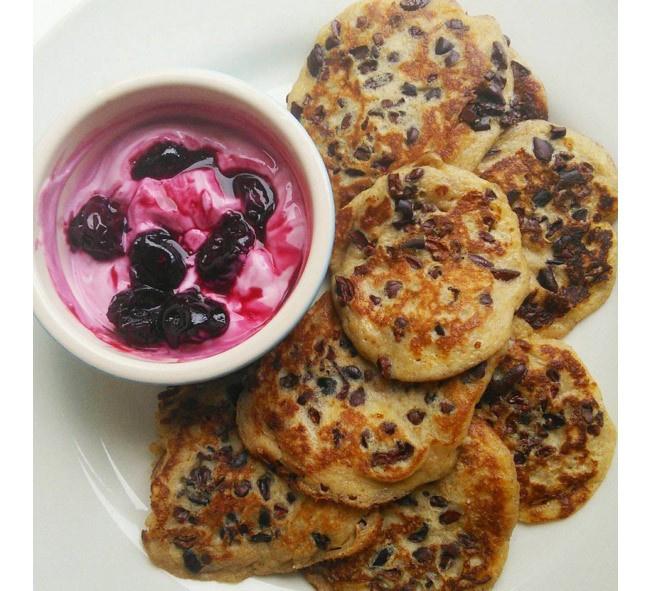 To make these mash one banana with an egg and a dash on cinnamon, pan fry is coconut oil and add a teaspoon of cacao nibs to each pancake as it cooks. Search with Greek yogurt and warmed cherries for a decadent finish.
Broccoli Pancakes with Avocado Dip
This may look bizarre at first glance but those with a savoury tooth will love these broccoli protein pancakes with an avocado and yogurt dip.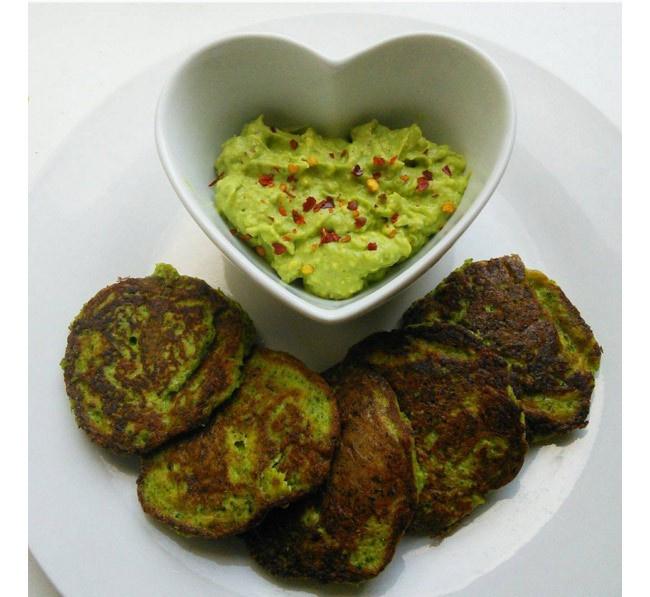 To make this nutritious breakfast add a cup of cooked chopped broccoli to a bowl and mix with a squeeze of pea protein powder. Mix in one beaten egg and fry until firm. For the dip mash half an avocado and mix with a dessert spoonful of Greek yoghurt, a pinch of salt and some chilli flakes.
Halloumi and Asparagus
This breakfast is packed full of healthy fats and has the added bonus of bacon!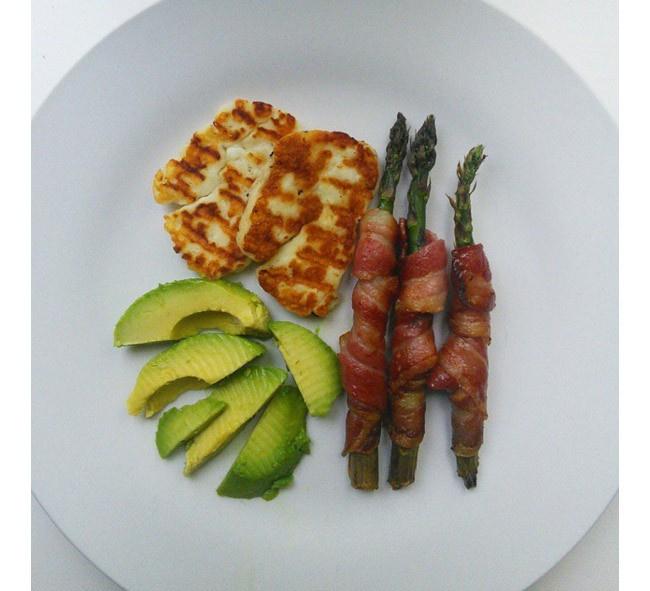 To make this breakfast wrap steamed asparagus in bacon and grill, then add grilled halloumi and slices of avocado to your plate.
Smoked Salmon and Baked Eggs
For a light breakfast try this smoked salmon and baked eggs creation.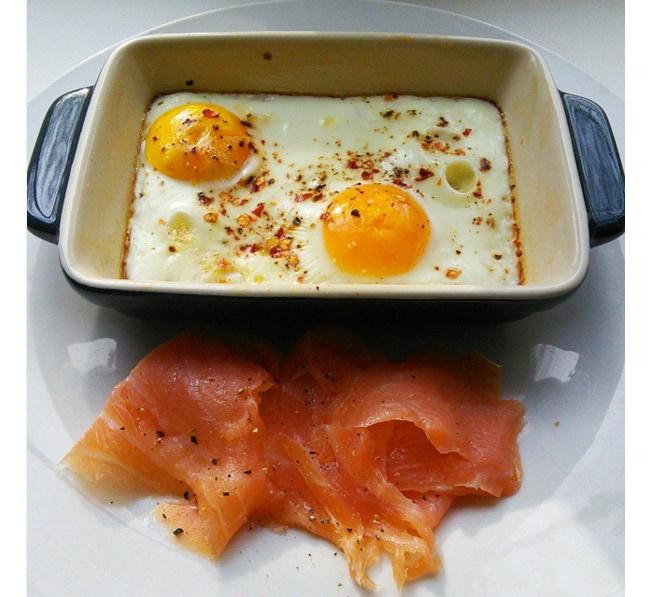 To make this breakfast crack two eggs into a dish and bake at 180C until firm then sprinkle with chilli flakes. Then add a side of smoked salmon sprinkled with black better.
If all this healthy eating has got you in the mood for getting fit for your wedding day then take a look at some of our wedding day fitness tips.