23 Wedding Traditions You Can Skip
Just because it's a tradition, it doesn't mean you have to do it! Here are 23 wedding traditions it's totally fine to skip or change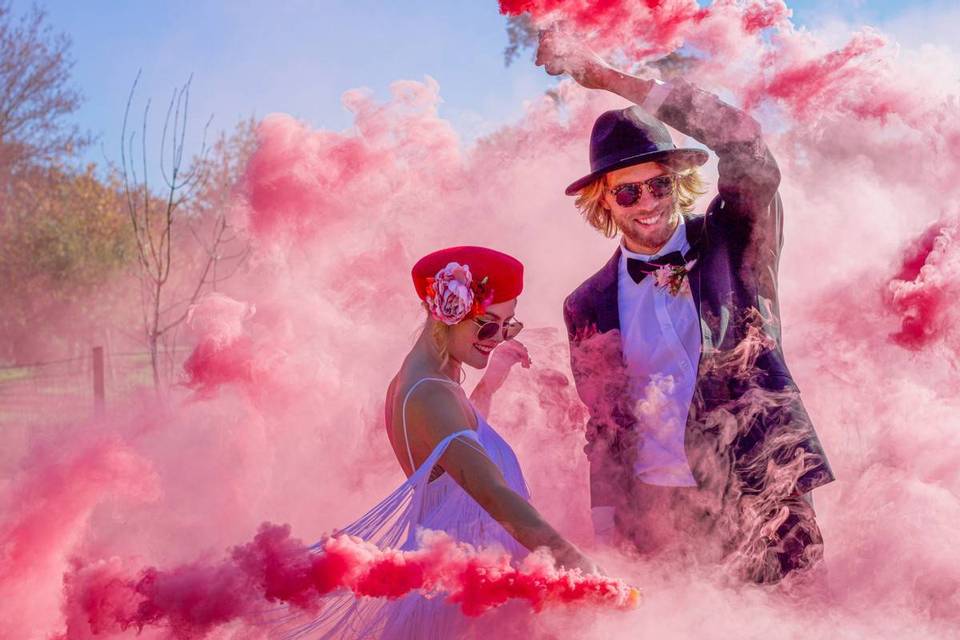 Weddings are built on traditions, but many of them have completely lost their meaning over time. So many wedding traditions favour the heteronormative take on weddings, and aren't truly inclusive or representative of couples today.
If you want a day that truly reflects and celebrates who you are as a couple - not what people did a few hundred years ago because it was the done thing - read on to find out which wedding traditions you can totally skip and change!
READ MORE
1. The Hen & Stag Do
Hen and stag dos are steeped in traditions that feel more than a little sexist - but they don't have to be! If you don't want plastic penises or to sit in a strip club on your hen or stag do, you do not have to!
They also don't have to be separated out by gender - if you have the same friendship group, why not bring everyone together into a big pre-wedding party? Mixed 'sten' parties are a growing trend, and same-sex couples will often host joint 'fox' parties.
2. Throwing Confetti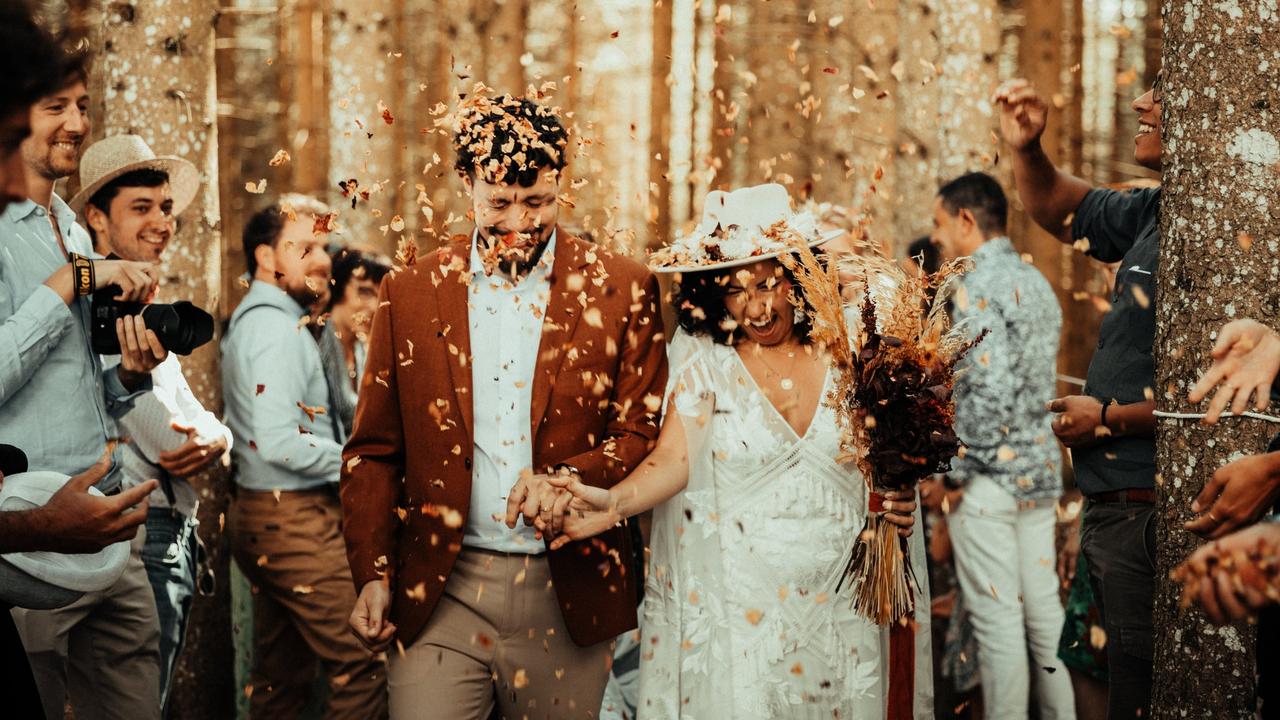 Lots of venues have rules around the throwing of confetti - and while there are many biodegradable and eco-friendly confetti options, you could also think outside the box for some amazing photo ops. Using bubbles or sparklers can make for a really awesome photo, and they won't upset your venue!
3. The First Dance
Not everyone loves the idea of dancing together while their friends and family look on. You wouldn't really do that in any other social setting, so don't feel that you have to at your wedding.
4. Being Walked Down the Aisle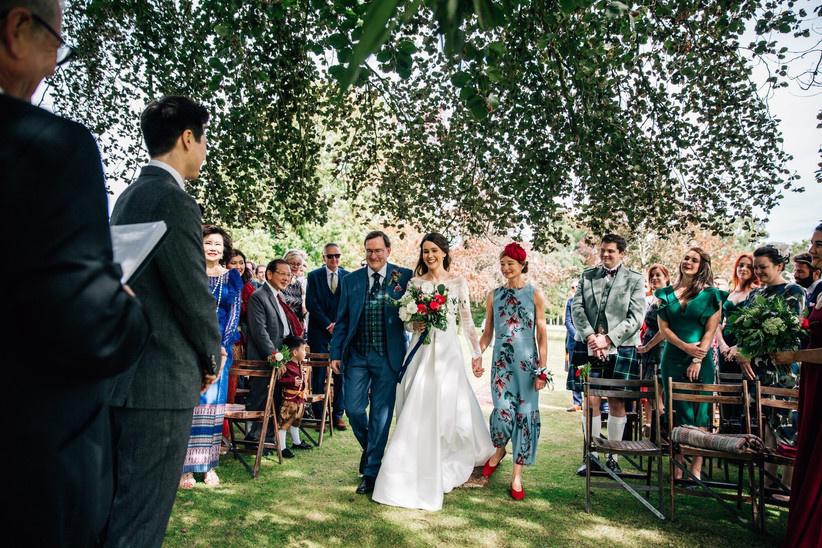 You don't have to be 'given away' - this tradition dates back to when weddings were much more...transactional. If you'd like to walk down the aisle with a parent - it doesn't have to be your father! - by all means, do so, but you can also walk alone, like Meghan Markle did, or walk together, as entering into a marriage is a decision you made together. One bride explains why it meant so much to her to have her mum walk her down the aisle.
5. Spending the Night Before Apart
This dates back to when every night before the wedding was spent apart - but you don't have to go through the hassle and expense of sleeping in separate locations if you don't want to. There's nothing that says you can't wake up together and have a little 'we're getting married today!' moment in the morning.
READ MORE: 18 Things You Should Do the Night Before Your Wedding
6. Inviting Your Parents' Friends
Way back when, the parents of the bride would traditionally pay for and host the wedding, they then got to invite their friends to the wedding - which is kind of fair enough. Nowadays, many couples fund their big days themselves, which means they get final say over the guest list.
7. Wearing a Big White Dress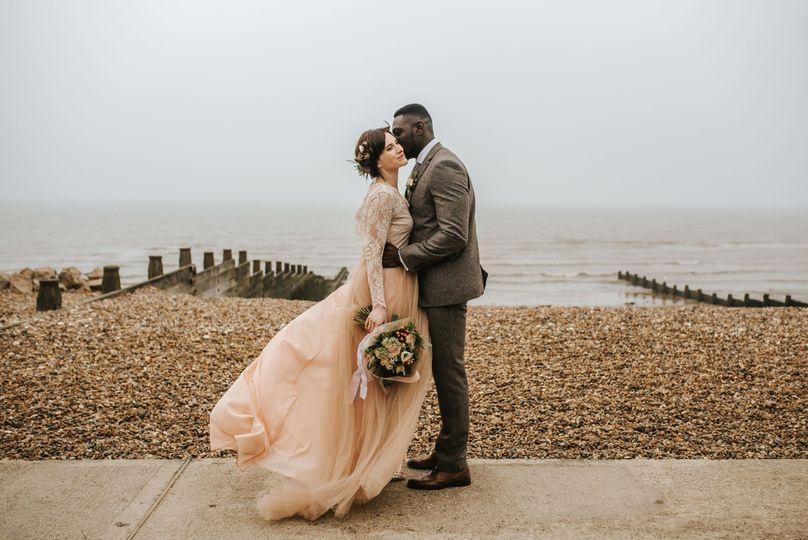 You don't have to wear a big white dress or a formal suit if you don't want to. Many bridal designers have embraced colour and patterns in their designs, but you can also look to the high street or even wear your favourite outfit that makes you feel your absolute best!
Don't feel like you have to wear the white lace wedding dress because that's what you see the most of it - especially if you'd never wear white lace normally.
READ MORE: The Best Colourful Wedding Dresses for Non-Traditional Brides
8. Single Sex Wedding Parties
Bridesmaids, groomsmen... the language around weddings is so gender specific, but your wedding party doesn't have to be.
The definition of a wedding party is the engaged couple and those who stand with them at the wedding, so you can have whoever you want in yours! If you're a bride with a male best friend, have a male of honour. Grooms can have a best woman. It's your wedding party - make sure it reflects you.
9. Only Men Doing the Talking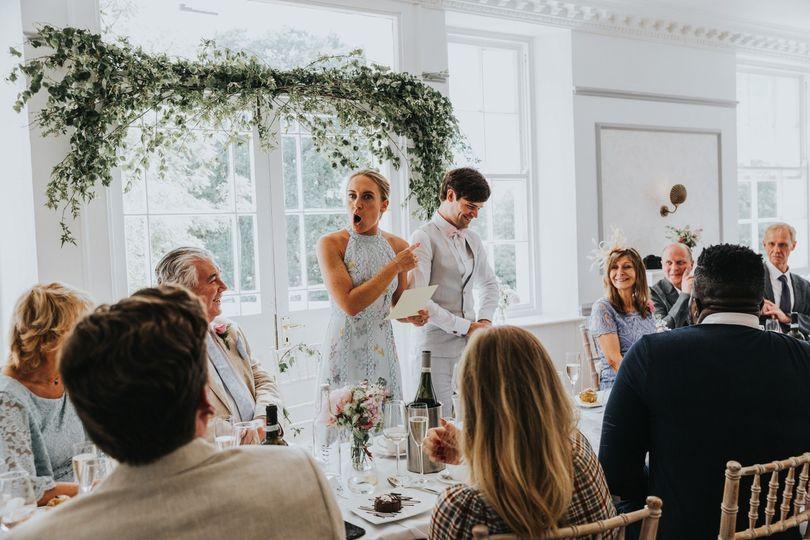 Why is it only men traditionally give speeches at weddings? Let's normalise speeches from anyone who is important to the couple, happy to speak publicly and knows how to entertain a crowd, regardless of their gender.
Bride's speeches are just as valid as groom's speeches, and the mothers will know just as many funny and embarrassing anecdotes as the fathers.
10. Having a Colour Scheme or Theme
You don't actually have to theme your wedding or choose a set colour scheme. It can create a nice visual effect, sure, but unless it really reflects you as a couple, just go with what you like!
11. Traditional Wedding Music
Is it just us, or is the Bridal March a bit ominous sounding? Pick a song you LOVE for that walk down the aisle - if you feel like dancing, you're doing it right.
12. Having Separate Sides at the Ceremony
You don't need a side for each half of the couple. It's likely most of your friends and family know each other, and it's likely a good few of them are grown adults. They can sit where they want with who they like! Why separate everyone out? It's a celebration, not a school trip.
13. Matching Wedding Party Outfits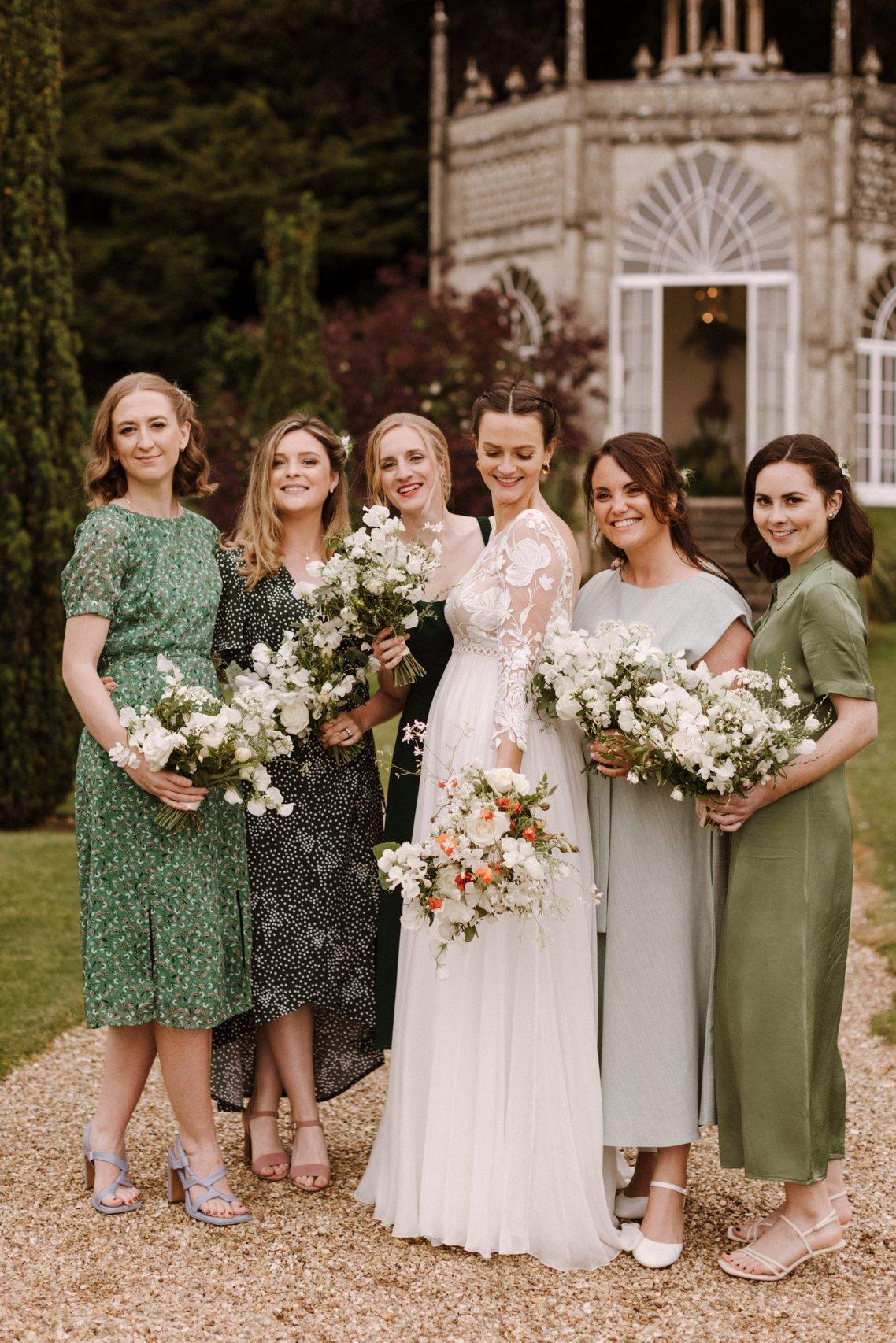 Typically, it's seen as a faux pas to turn up wearing the same outfit as someone else. So why do we dress bridesmaids and groomsmen like they are siblings on school picture day?
If you love your friends, you'll let them have a say in dresses or suits they love and feel comfortable in - you'll get way better pictures if everyone feels truly happy and comfortable in their clothes!
14. A Formal Ceremony
Yes, getting married is a serious business. But your ceremony doesn't have to follow set traditions or be seriously formal if that's not your style. You can always look into personalising your vows and your wedding ceremony - a celebrant-led ceremony is a great option for ensuring your wedding is truly personal.
Remember: when you're born, you're not registered on the same day, and when you die, your death is registered a while after the event too. The paperwork you do to register your marriage doesn't have to be done at your wedding!
15. Diamond Rings - and Only For Her!
When you think about it, it seems odd that only one person in a couple has a marker to show they're engaged. And that it supposedly has to be a diamond. It's lovely to receive a nice bit of jewellery, but your engagement ring can be something untraditional that is more reflective of you.
Traditionally the bride would get the ring, but what about if there's two brides or two grooms? A ring just for the person being proposed to seems unfair. How about both of you have an engagement 'something'? It doesn't have to be a ring; it could be a watch, or even a tattoo!
16. A Traditional Cake
Does anyone like fruit cake? If you do, you can have it at Christmas.
Don't think you have to have a traditional, tiered wedding cake if you don't want to. There are lots of wedding cake alternatives, including amazing cheese wedding cakes for those without a sweet tooth.
17. Having a Big Wedding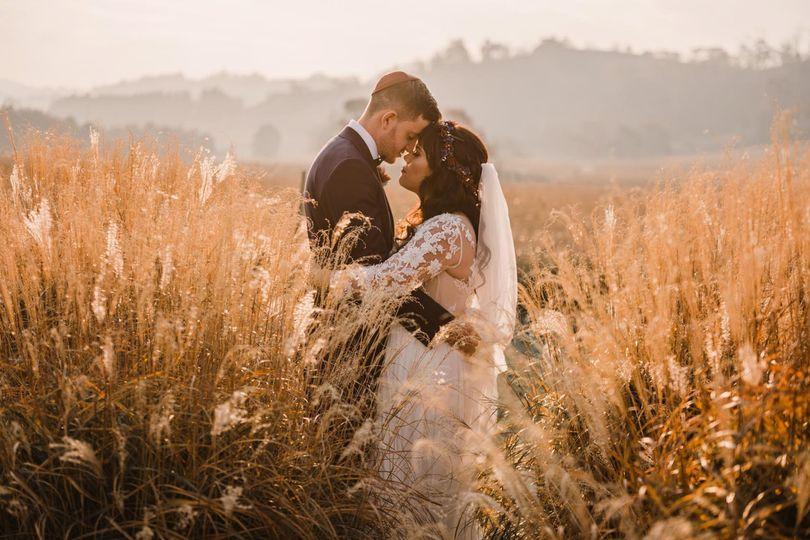 Say what you like about the pandemic (and trust us, we will), but one thing it did teach us is the big wedding isn't always the best wedding. Many couples will want a large wedding with everyone around after so long being apart, but those Covid couples who had small weddings definitely didn't miss out. It doesn't have to be a huge party to be a valid celebration - if you want a minimony, go for it!
18. A Big Reception on the Same Day
You can do a bit of both! If you want, keep it simple on your wedding day - a small service, a dinner with friends and family, and then have an anniversary reception! Get everyone together to mark a year of marriage. It's a great way to prolong your celebration.
19. Garter Toss
When we ask for unpopular wedding opinions on Instagram, garters get it bad. If you don't like them, don't feel like you have to have one. It's a weird tradition and it also probably doesn't feel that nice to have a bit of elastic around your thigh - might be a bit like your knickers are falling down. That's not the wedding day vibe we want.
20. Tossing the Bouquet
'Who's single? Gather round and push each other!' No, thanks.
Bouquet tossing is a wedding tradition to skip for two reasons. You didn't spend all that money on a lovely bouquet of flowers to just chuck it - not when you can preserve your wedding bouquet! - and it's also a kind of ritual humiliation for single guests. Don't put them through that.
21. Serving a Big Wedding Breakfast
Don't get us wrong, some of the best food we've ever had has been wedding food - but it is a little bit weird to have a three course dinner at 4.30pm, then be expected to dance the night away.
Why not stagger your food servings, or offer substantial canapes and have food trucks later? Maybe skip dessert and tuck into the wedding cake a bit earlier? There are lots of options that don't involve major bloat.
22. Following the Usual Timings
Most weddings start around midday/early afternoon, and then go on until midnight. Maybe we're getting weak in our old age, but sometimes this feels like a marathon. Why not consider pushing it back a little or having an evening 'twilight' reception, if you'd like a luxurious lie-in and more of a party vibe? This then also negates the need to have a massive dinner in the mid-afternoon, and less food means more savings!
23. Only Having Human Guests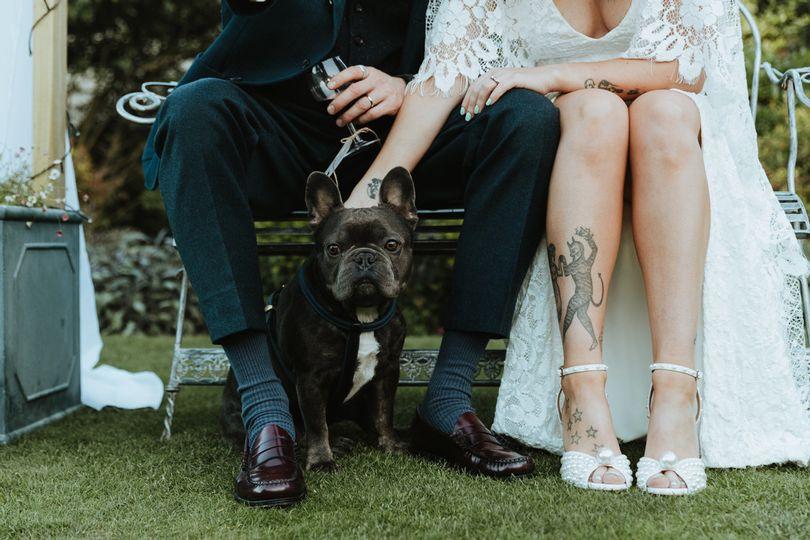 Bring your dog! Don't have a dog? Get someone else to bring one. Trust us when we say, wedding photos are a thousand times better (and they're already great) when a dog is present.
Thinking more about wedding traditions? Read up on some of the world's most weird and wonderful wedding traditions here.