How to Choose a Wedding Venue: What You Need to Consider
Before you sign on the dotted line, take a look at some key considerations you need to think about when choosing your wedding venue
We have included third party products to help you navigate and enjoy life's biggest moments. Purchases made through links on this page may earn us a commission.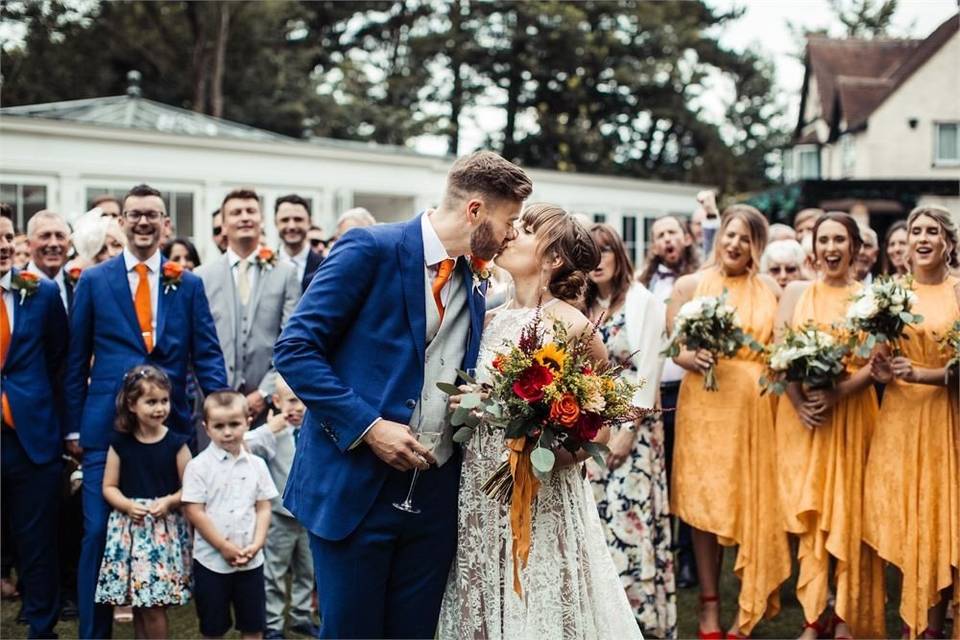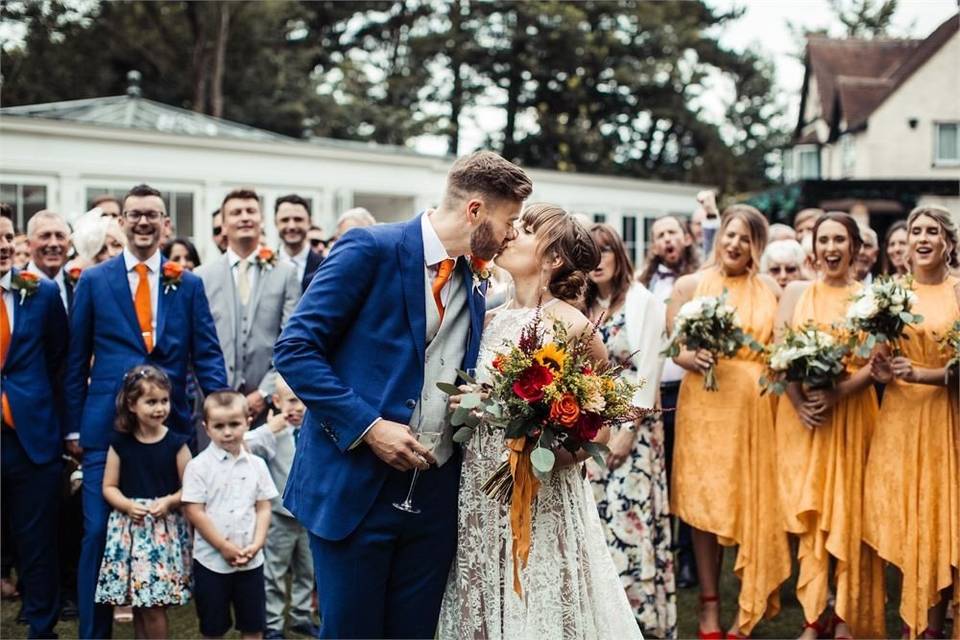 Finding the perfect wedding venue is likely to be at the top of any newly engaged couple's list. With the venue playing a vital role in the success of your day, it's the big decision you really need to get right. And there really is so much choice!
Just like viewing a new property it is easy to become overexcited and fall in love with a place without checking the venue can cater to your requirements. The venue you pick will determine the number of guests you can invite, your decor, your vendors, your wedding date and have a big impact on your wedding budget, so it's important to get it right!
We are here to answer that big question – how do I choose a wedding venue? Whether you have a dream venue in mind or are at the start of your venue search, we have the tips and questions to ask your venue that are essential to know.
Pembroke Lodge is a long-standing popular wedding venue based in Richmond Park, South West London. The team have organised over 3,500 weddings and have compiled an expert's guide to viewing venues to help ensure you find a location that is perfect for you.
Narrowing Down Your Search
Image: The Arabian Tent Company
Much like finding your wedding dress, it is true for some brides that when you find the one, you'll just know it. You'll be able to picture yourself there on the day and the style of the building, both exterior and interior, will work with the theme of your wedding. But there are still some very important criteria that you must keep in mind when looking around venues.
1. Is the Capacity Right For You?
Image: Cripps Barn
Deciding whether you want a large capacity wedding venue or you'd prefer a smaller and more intimate wedding venue is the first step to narrowing down your choice of wedding venue. The size of the venue is incredibly important and will impact on budget and the enjoyment of your guests. Too small for your number of guests and the room will feel stuffy and overcrowded, but too big and guests will feel lost and the space will feel cold.
Make a rough guest list so you can immediately get rid of options that are too small or big. Just remember it's easy to underestimate how many people you (or your parents!) will end up inviting and you can suddenly find you've got too many RSVPs for your space.
When a venue is empty it is hard to imagine how it will look when filled with tables. For this reason we would always advise viewing a venue when it is set up for a wedding. If this is not possible, ask to see photographs; most venues should have a photo book or slideshow.
Another tip is to ask for a seating plan of the room at capacity, this will give you a good idea of how much space there is and how comfortably your guests numbers will fit.
READ MORE: The Best Affordable Wedding Venue Deals
2. Is it the Right Location?
Image: Kew Gardens
Where will your guests be coming from? If they are not local, choosing a venue that is easily accessible, has accommodation on site or hotels in close proximity is desirable. If you have guests coming from abroad how far is the closest international airport? These factors should play a role in your decision making; your guests' comfort and experience is important.
3. Does it Fit With Your Theme?
Image: Lusty Glaze Private Beach Weddings
Think about whether the venue works with and even enhances your wedding aesthetic. If you want glamorous, an impressive country house or a stunning mansion like Pembroke Lodge might work. Do you want modern? In which case a warehouse or art gallery could be perfect. Do you and partner love the outdoors? Think about a garden marquee, or castles with large grounds, or a venue connected to a sport you both love.
The venue can even influence your choice of wedding dress. Consider the formality of the venue, how the weather will affect it, and the facilities. If you're in a field then squeezing into posh portaloos in huge meringue dress or dragging it through mud might not be sensible! Read our advice on finding a wedding dress that perfectly suits your venue.
READ MORE: Find The Perfect Venue To Suit Your Personality
Make a List of Your Non-Negotiables
Image: Lillibrooke Manor and Barns
You are likely to have an idea of what your day will be like and the venue needs to be able to live up to this, for this reason, before viewing any venues sit down with your partner and discuss any non-negotiables. These could include:
READ MORE: 31 Awesome Ideas To Entertain Your Wedding Guests
Questions to Ask Your Wedding Venue
When you start to plan your big day, there are some essential questions to ask you wedding venue. You'll need to find out what is permitted and, most importantly, what is not at your chosen venue.
1. Ask About the Flow of the Day
Image: Wildwood & Eden
Make sure the venue representative talks you through how a typical day runs. The flow of the day is crucial, any long pauses or delays and your guests will become bored.
If your ceremony and reception is in the same room, how long does the turnaround take, where will the guests be and what will they be doing? This is also relevant between the reception meal and the evening dancing.
The weather in the UK can be unpredictable to say the least! If it does rain does the venue have indoor space for the reception drinks?
Do they provide a master of ceremonies/manager? This takes the stress off you and is the best way to make sure all your guests are where they are meant to be at all times.
2. Check the Timings
Image: The Boat House at Aston Marina
Planning the timings of the ceremony is a big decision. How long each element takes can be difficult to gauge but an experienced venue should be able to advise. Keep in mind your guests' experience when planning your wedding day schedule.
What do the venue advise? In our experience, weddings of 8-9 hours work well. Any longer than this and the atmosphere dwindles towards the end, and you want your wedding to end on a high!
Bear in mind where the majority of people will be coming from on the day: leave plenty of time for people to get ready and arrive. Will many need to take public transport back home too? What time is the last train?
Also ask, what set-up time is included in the hire fee, when will your suppliers have access to the room and when do things need to be collected?
READ MORE: Essential Questions You Need To Ask Your Wedding Venue
3. Think About Lighting
Image: The Bridal Barn
Lighting plays an important part in any event, especially for the wedding photos. Think about whether there's somewhere outside to take them or somewhere well lit inside.
If your ceremony is during the day, does the room have lots of natural daylight? During the evening do they provide/ let you bring in candles?
Cameras will be a big part of your day so practise your smiles! Bearing this in mind, what is the surrounding area around your venue like? Where will your photographs be? If you are looking at a central town hall, where will you take outdoor photographs?
The view from the venue and any outdoor space is also a massive plus not only for photographs but for your guests enjoyment. Does the venue have grounds or ample outdoor space? This is useful if you have children attending and for guests to stretch their legs for ten minutes after the reception meal.
4. Check the Finer Details
Image: Hayne House
At the venue viewing stage you will not know every detail of your day, however you must ask the venue what is not permitted. Finding these details out early in the planning stage before you book is essential.
If you envisage a romantic candlelit winter ceremony, check the venue permits candles! If you are having your ceremony at the same venue, can you throw confetti?
Finding your venue will be one of the big milestones in your wedding planning and will determine your date and location and impact a lot of your other wedding planning decisions. Check out our full 13-step guide to planning your wedding day to help planning go as smoothly as possible.