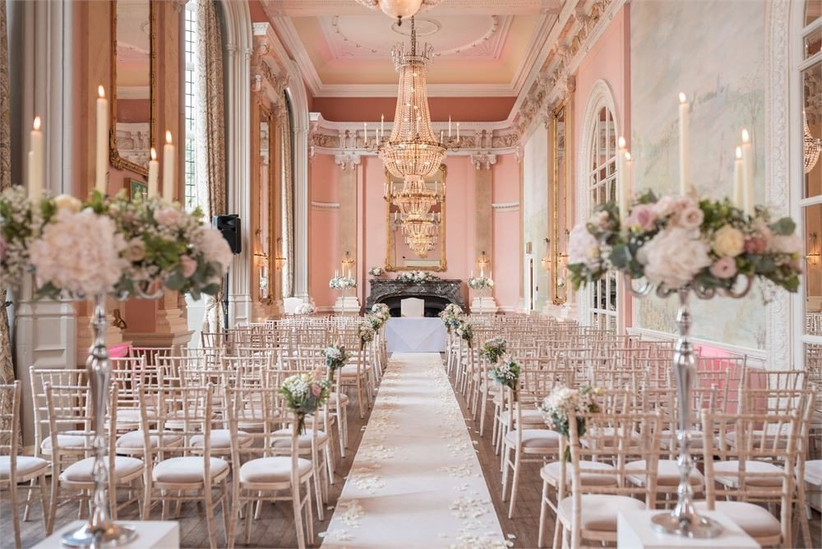 Whether you're super popular, have a massive family or just can't bear the thought of crossing any names off your guest list, we have a list of amazing large capacity wedding venues that could be perfect for your big day.
Regardless of whether you have hundreds or thousands on your wedding guest list, you'll be able to host them all in one of these wedding venues. Maybe start working on your table plan now, just so it's ready in time…
READ MORE: How to Choose a Wedding Venue
1. Chateau Impney Hotel – Worcestershire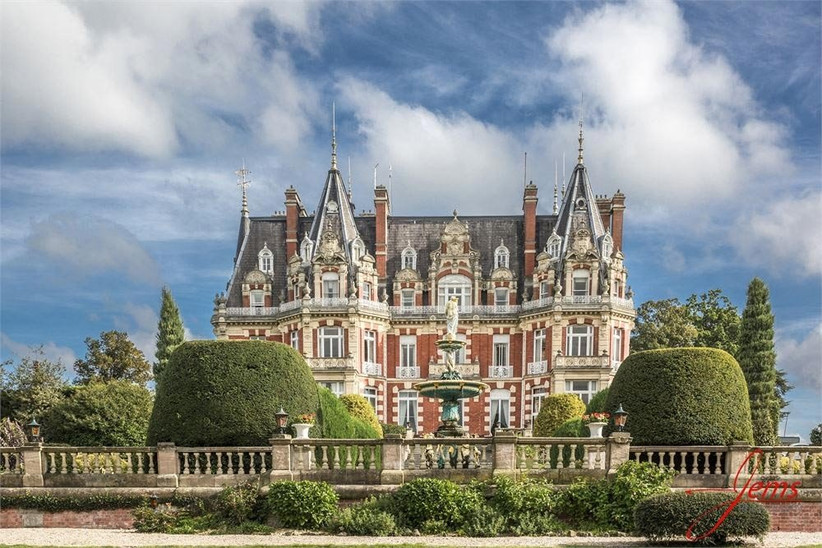 One of the most romantic-looking wedding venues around, Chateau Impney Hotel offers a backdrop of grand French architecture and various elements of luxury.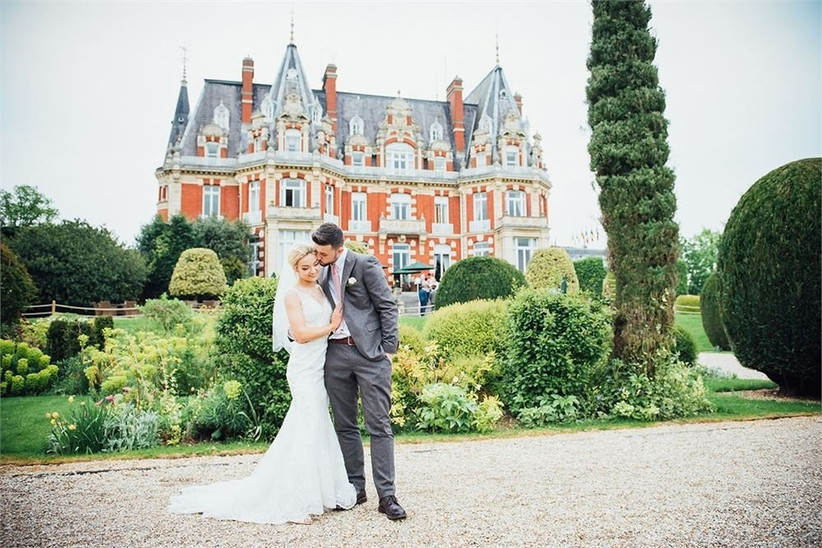 The gorgeous wedding venue is set on 140 acres of picturesque grounds and can play host to weddings of up to 850 guests!
2. Spitalfiends Venue – East London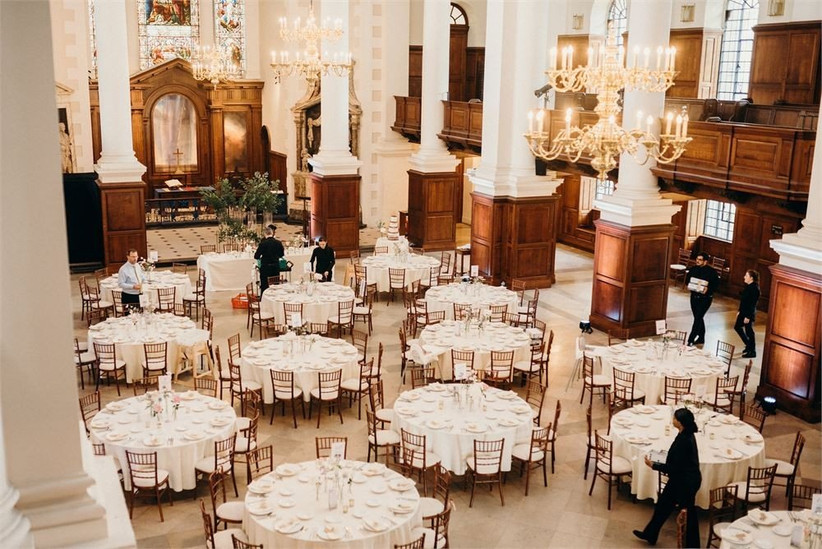 Located in the midst of East London's hustle and bustle is the incredible Spitalfields Venue. This totally breath-taking building is dressed head-to-toe in the most beautiful architecture and has a sought after London location that makes guest commutes so easy.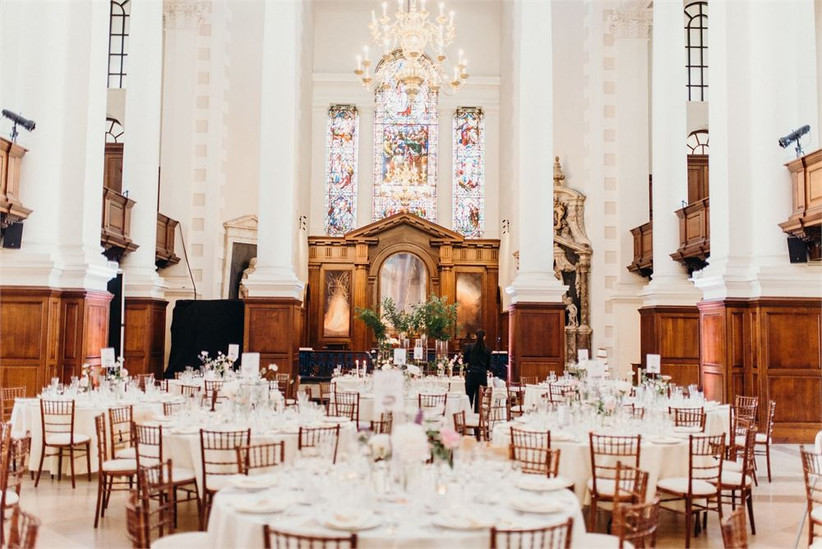 The venue holds parties of more than 400 guests with ease and is the perfect location for a big celebration.
3. Blenheim Palace – Oxfordshire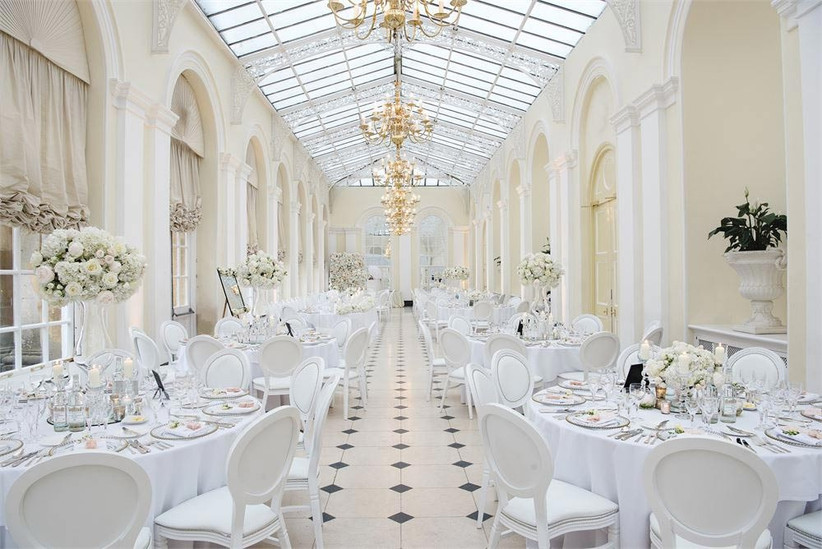 Located in the exquisitely beautiful Oxfordshire countryside is Blenheim Palace, a wedding venue which is guaranteed to blow you away. From the grand exterior to the 2,000 acres of picturesque landscape, there is very little this venue can't offer you.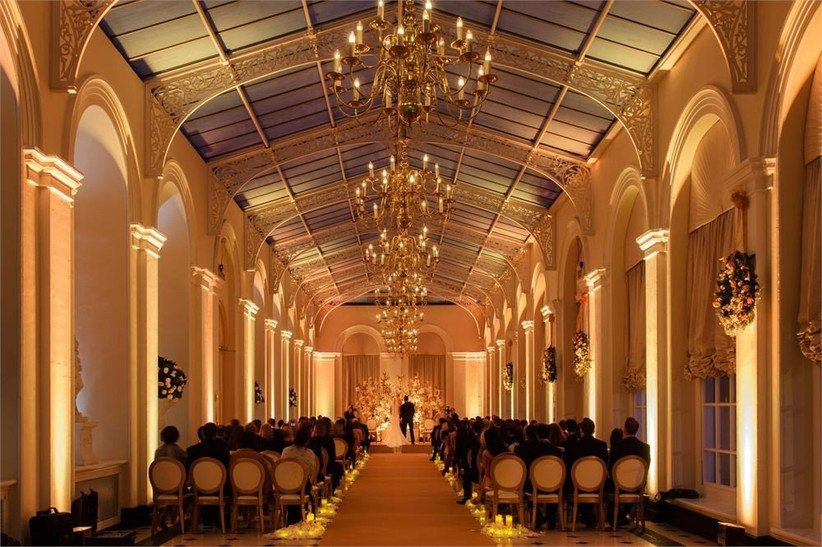 They can also provide catering for weddings as small as 12 to as large as 2,000 guests – now that's impressive!
READ MORE: 15 of the Best Small Wedding Venues in London
4. Victoria Warehouse – Manchester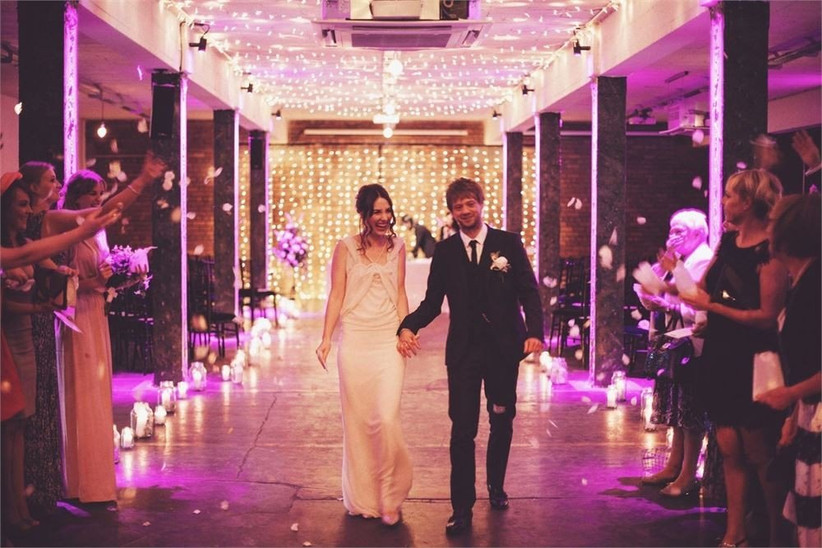 Manchester is home to a variety of gorgeous wedding venues, but one that really stands out to us here at Hitched is Victoria Warehouse.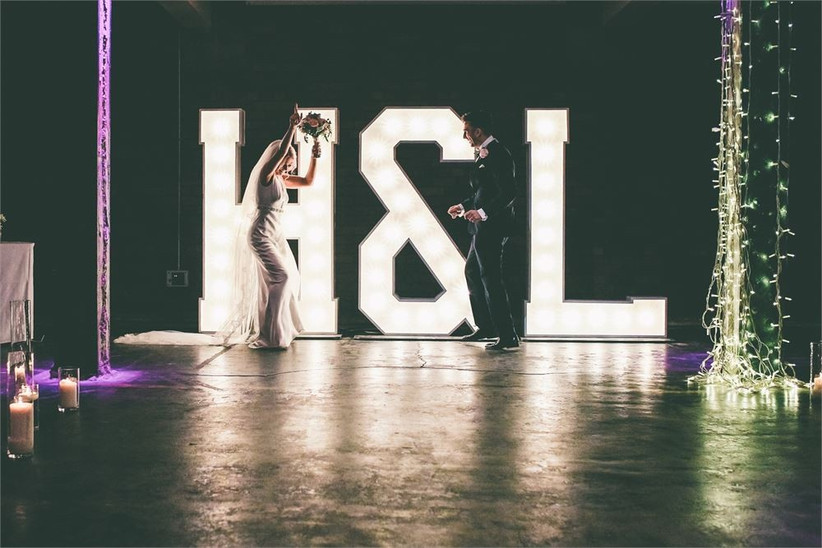 The industrial yet totally romantic ambience within the venue is just mind-blowing and you can host your wedding here with as many as 900 guests on your invite list.
5. Banqueting House – South West London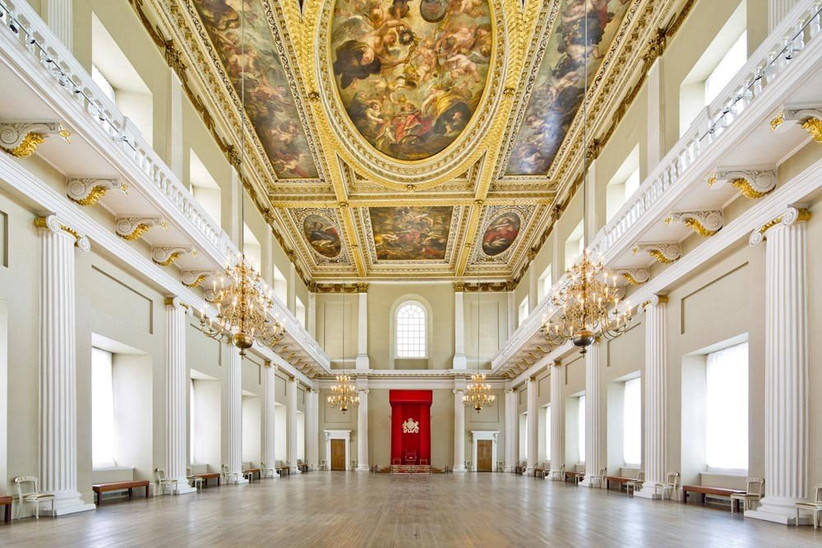 Another city wedding venue and boy is it impressive. Banqueting House in South West London was originally built for entertaining guests of the monarch in the 17th Century – that's how grand it is!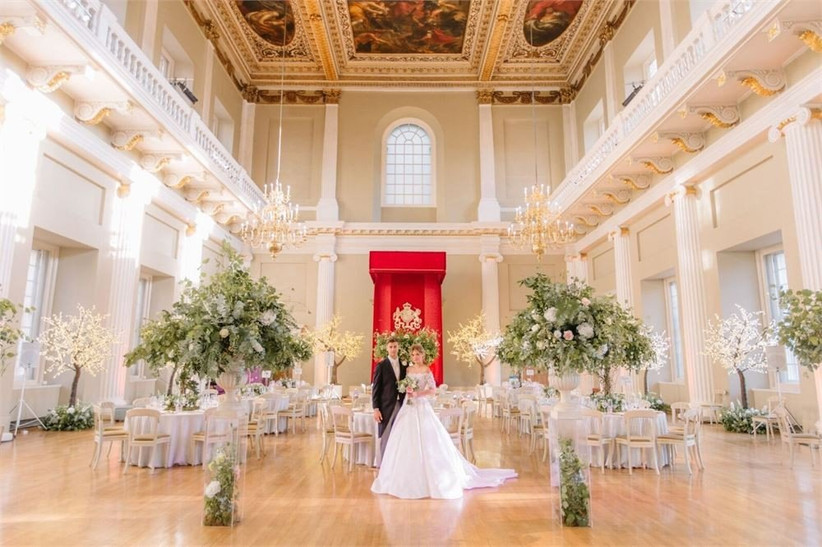 With a variety of different packages and exclusive hire available, we really recommend you take a closer look…
6. Hawkstone Hall – Shropshire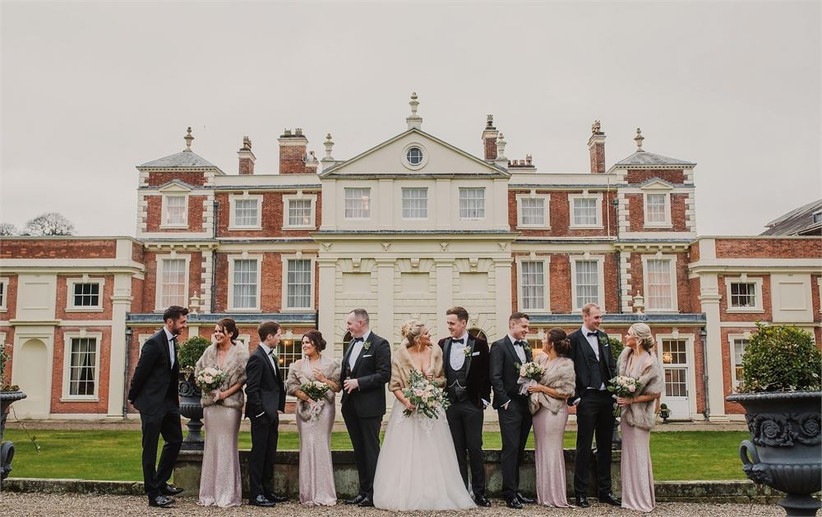 Complete with four-poster suites, duck ponds, sweeping lawns and grand staircases, Hawkstone Hall is a beautiful wedding venue with a large capacity (there's space for over 400 guests).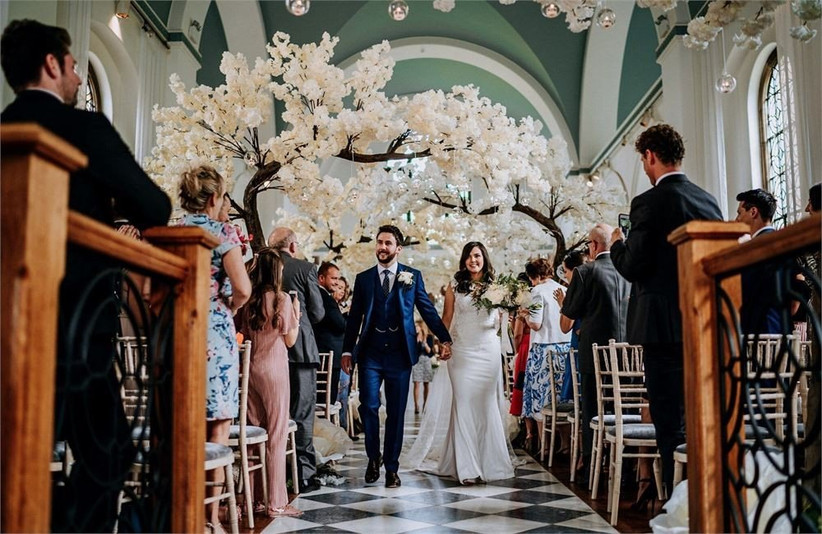 Hawkstone's extensive gardens span 88 acres of stunning Shropshire countryside, providing the ideal backdrop for your wedding photographs or civil ceremony. Outdoor vows, anyone?
7. Pennyhill Park – Surrey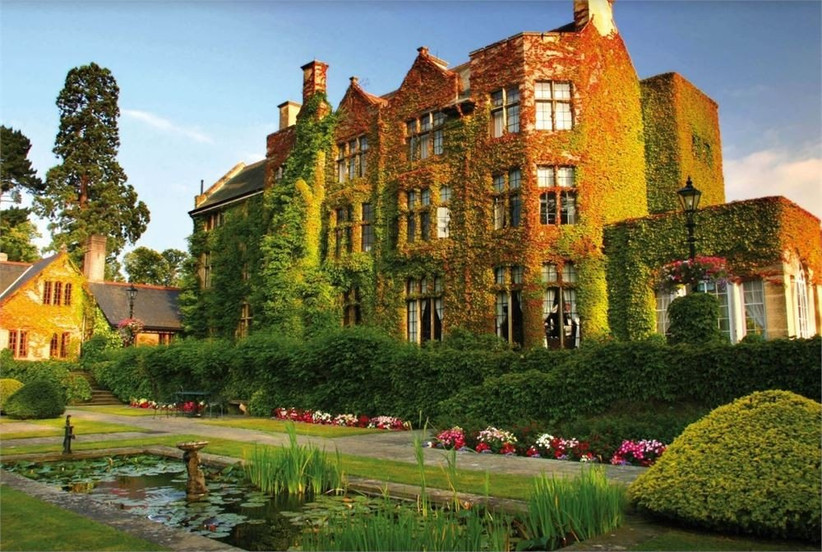 Nestled within 123 acres of stunning Surrey countryside but with the added benefit of being just 45 minutes away from London is Pennyhill Park. This large capacity wedding venue has space for over 240 guests.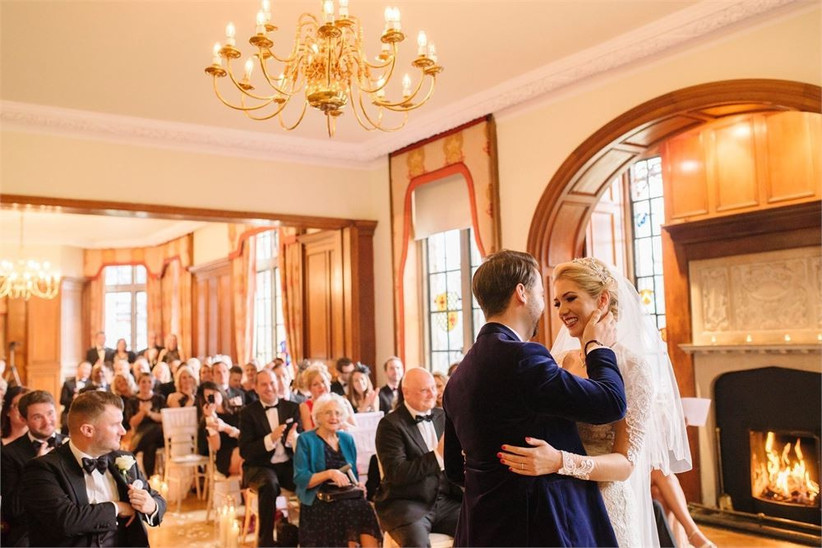 If you hire the venue exclusively for your wedding day, you'll have access to all of the function rooms, 124 bedrooms, 123 acres of grounds and the award-winning 45,000 sq. ft. spa! What better place to enjoy some pre-wedding pampering?
READ MORE: 11 of the Best Barn Wedding Venues in Surrey
8. Danesfield House Hotel & Spa – Buckinghamshire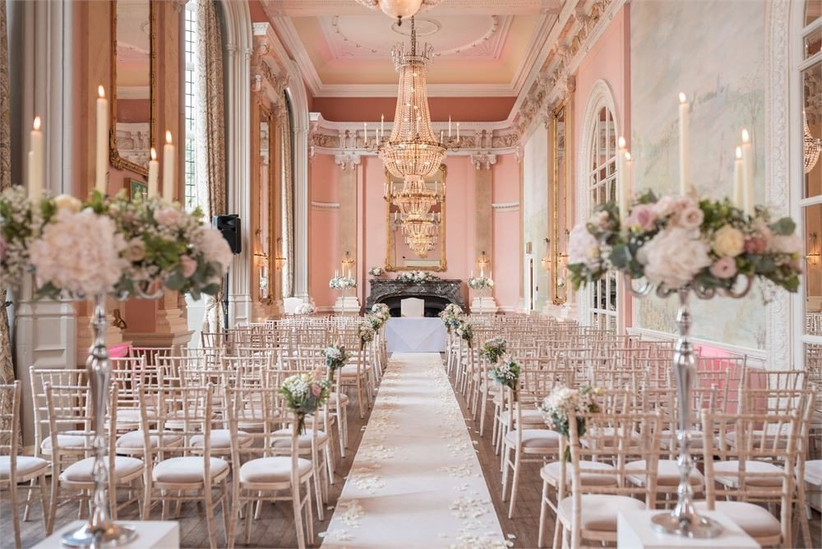 Danesfield House Hotel and Spa is a magnificent stately home nestled in 65 acres of stunning grounds. It offers four stunning rooms licensed for civil ceremonies, giving you the option to tailor your day to your tastes and preferences.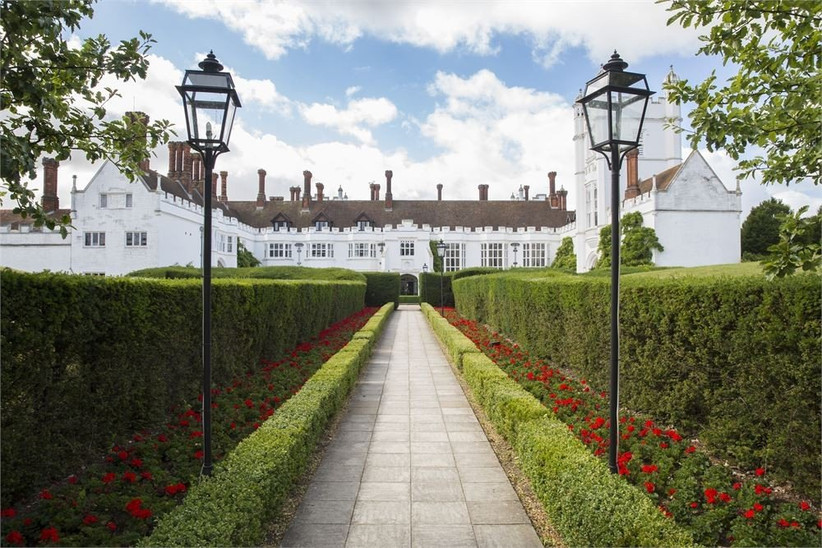 If you get married here you'll get complimentary accommodation on the night of your wedding and a one month spa membership. What a lovely touch!
READ MORE: The Best Wedding Venues in Buckinghamshire
9. Kensington Palace – West London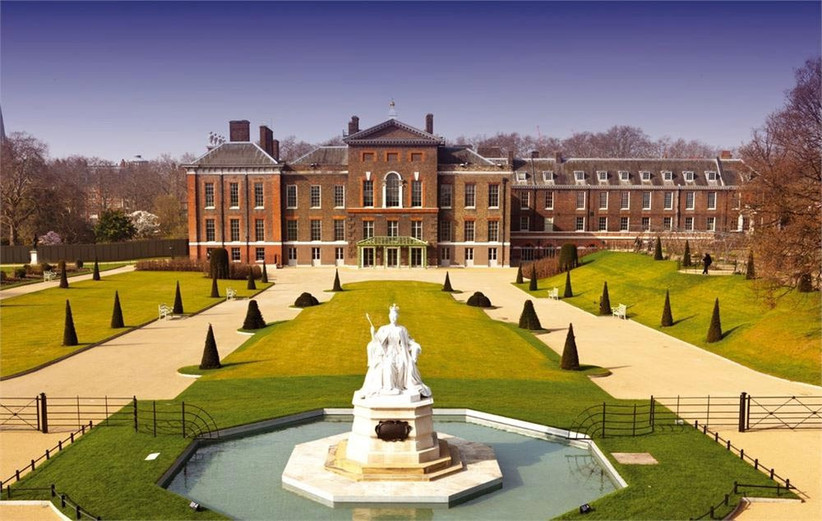 We really adore what Kensington Palace has to offer… The rich history of the venue and spectacular infrastructure are just two of the many selling points here.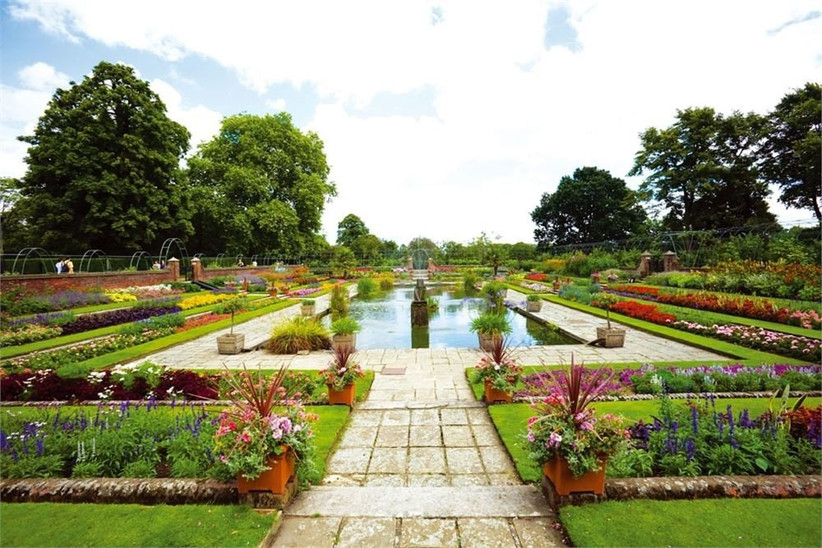 The venue can host weddings with up to 400 guests and has a real timeless feel to it.
10. Dryburgh Abbey Hotel – Lothian & Borders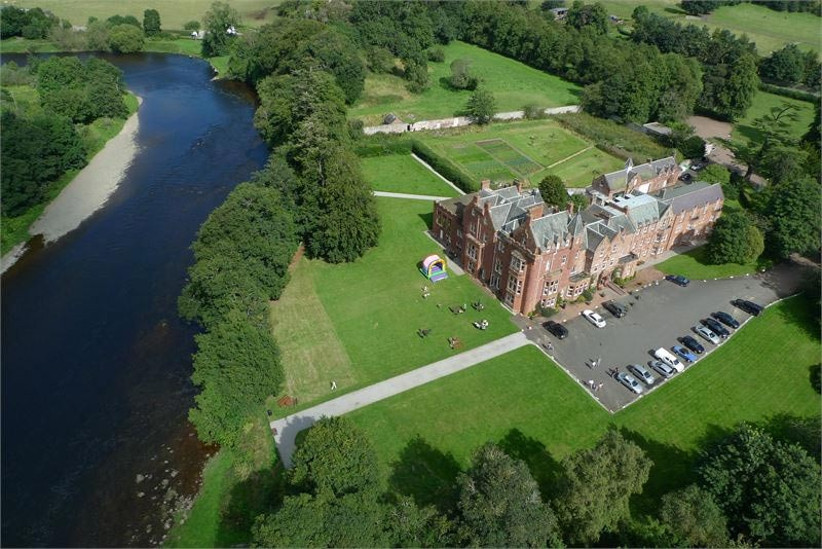 This Scottish wedding venue can host up to 200 people for a marquee banquet.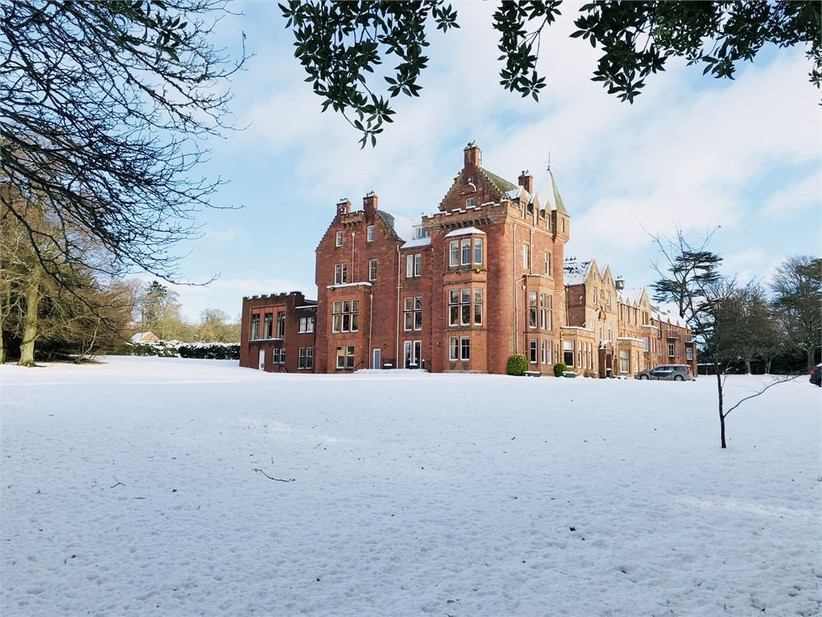 The award-winning Dryburgh Abbey Hotel has won accolades such as 2014 Wedding Hotel of the Year (Scottish Borders) and 2013 Wedding Planner of the Year. You can marry by the river or in one of four licensed suites, before celebrating with all your guests.
11. Oakley Court – Berkshire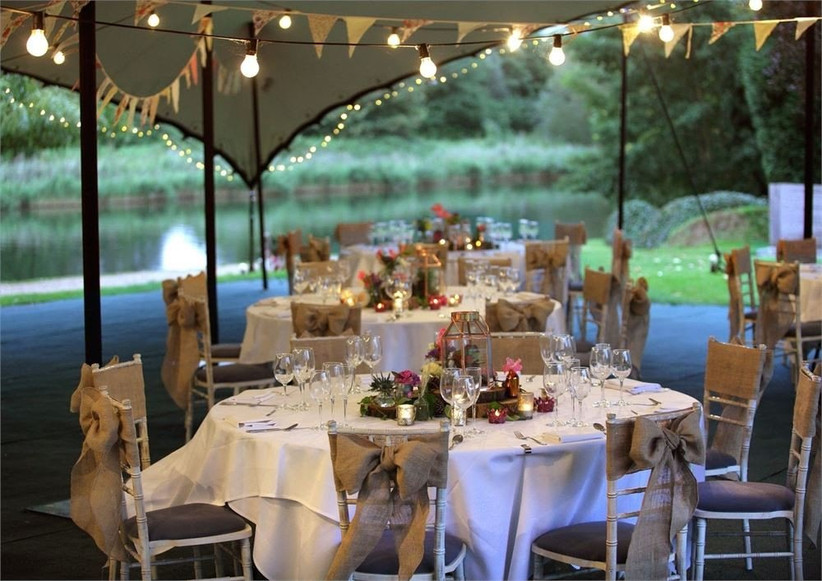 Oakley Court is a romantic Victorian Gothic mansion, built by Sir Richard Hall-Say in the style of a French chateau for his new French wife – it's the very epitome of romance!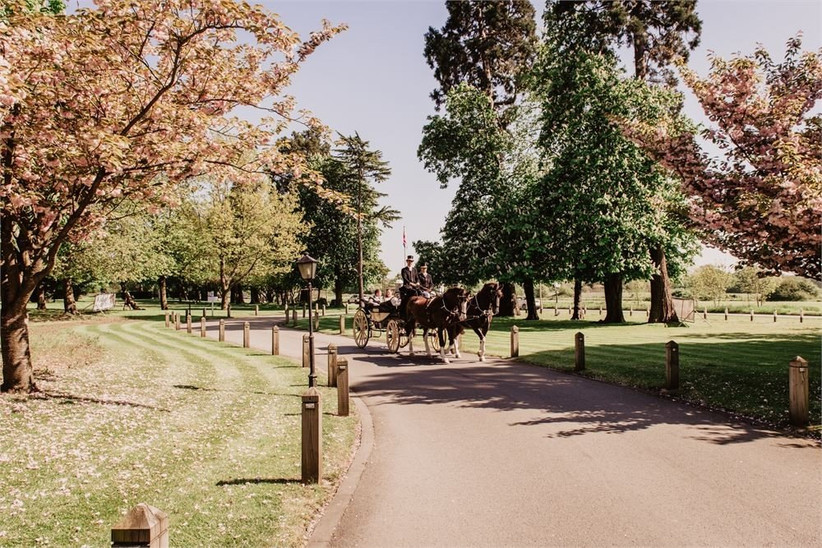 The Berkshire venue can cater for up to 150 guests within the venue itself, or a marquee in their picturesque grounds can host up to 500 people.
12. The Waldorf Hilton – Central London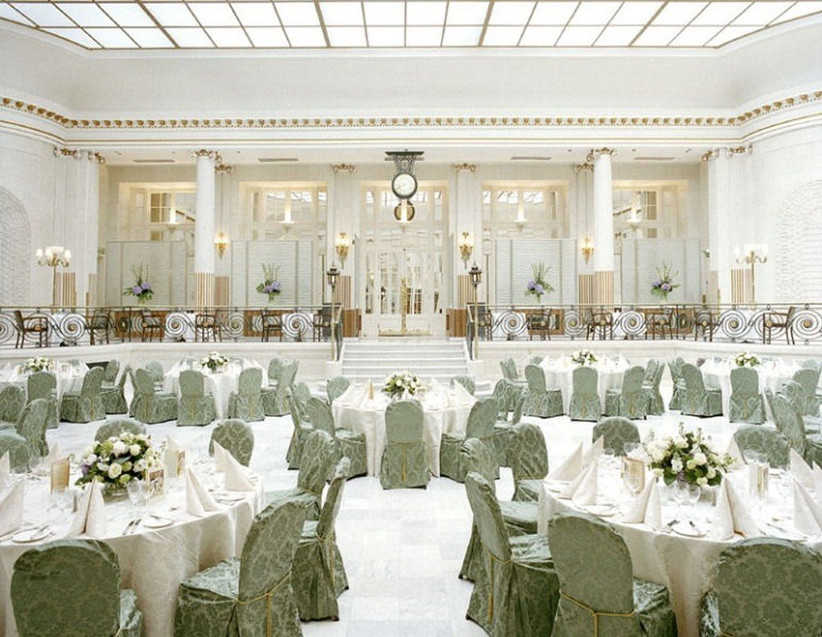 If you're obsessed with the idea of having a 1920s style wedding, consider the Waldorf Hilton as the stylish setting that will help you recreate the glamour of the jazz age at your wedding.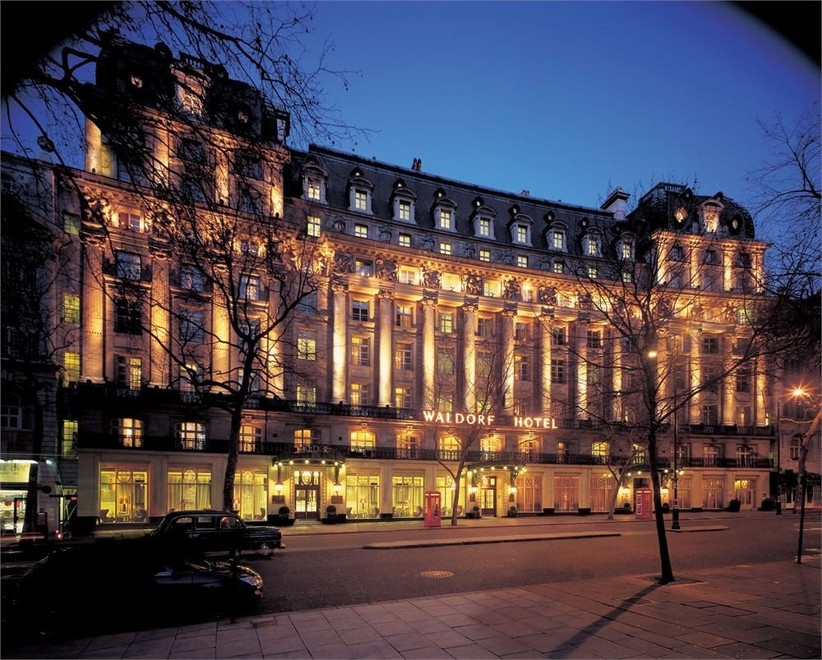 The venue can host up to 380 guests for the sit down meal, and up to 500 guests for your evening reception. You're guaranteed delicious food, fine wine and a stylish setting if you opt for a wedding here!
READ MORE: 51 Questions to Ask Your Wedding Venue Before You Book
13. The Fable – Central London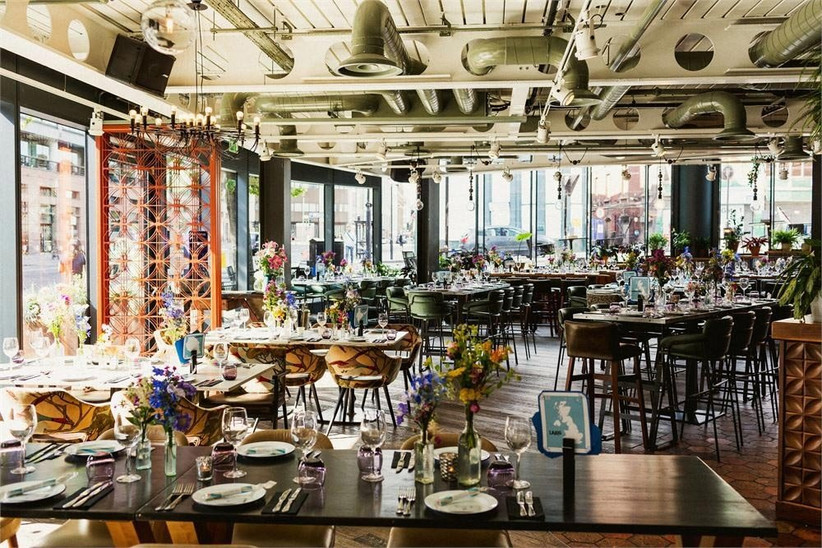 The Fable can host up to 1,000 guests which makes it the perfect choice if you can't see an end in sight when it comes to your wedding guest list.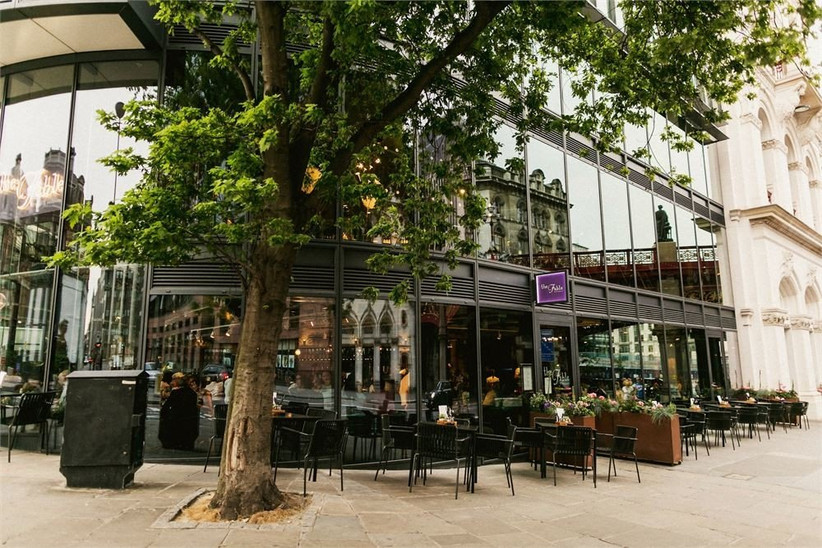 Weddings at The Fable can be bespoke – designed around you and your partner to suit your personality and needs. Inspired by Aesop's fables, it makes for an enchanting setting for your big day!
14. Pendennis Castle – Cornwall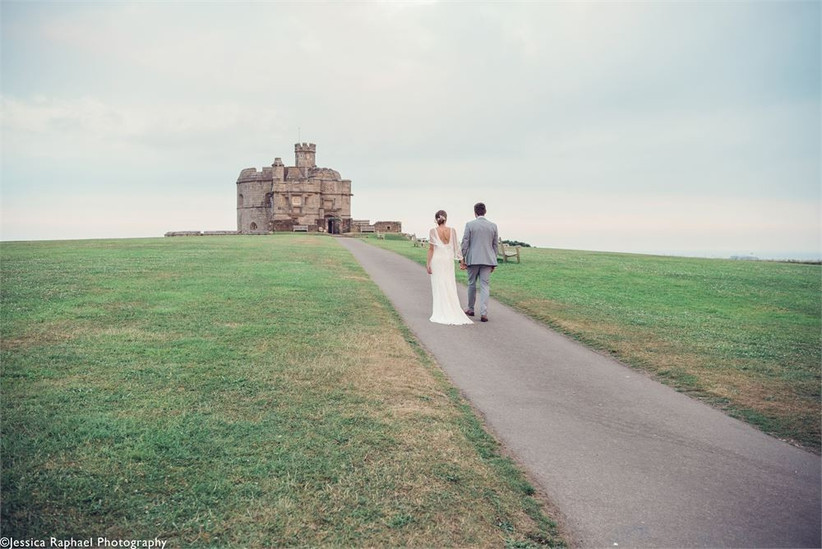 Couples who want the classic fairy tale wedding should consider a wedding in a castle.
Pendennis Castle is the most beautiful setting for a happy ever after by the sea, and the on-site marquee can host 1,500 guests for dinner, 1,000 for dinner with dancing or 2,000 for a drinks reception.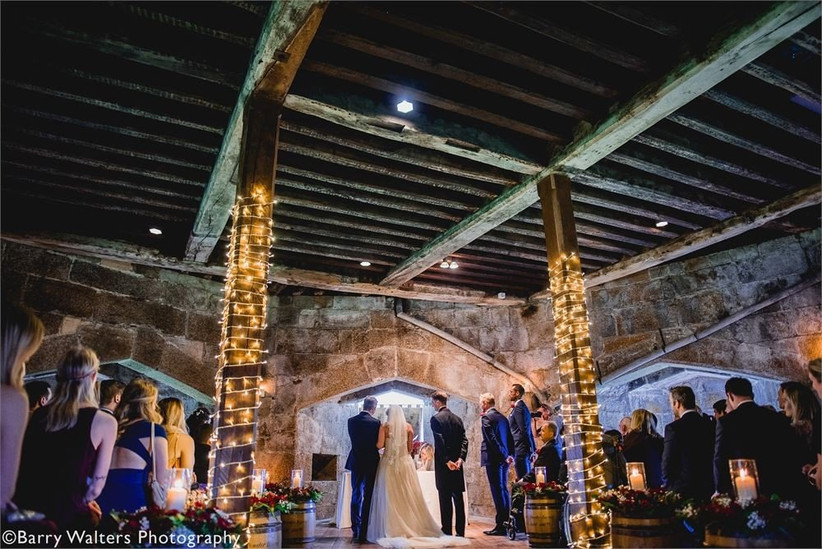 It's ideal if you want a historic wedding venue to host your large wedding party.
READ MORE: 19 Perfect Seaside Wedding Venues
15. Melville Castle – Lothian & Borders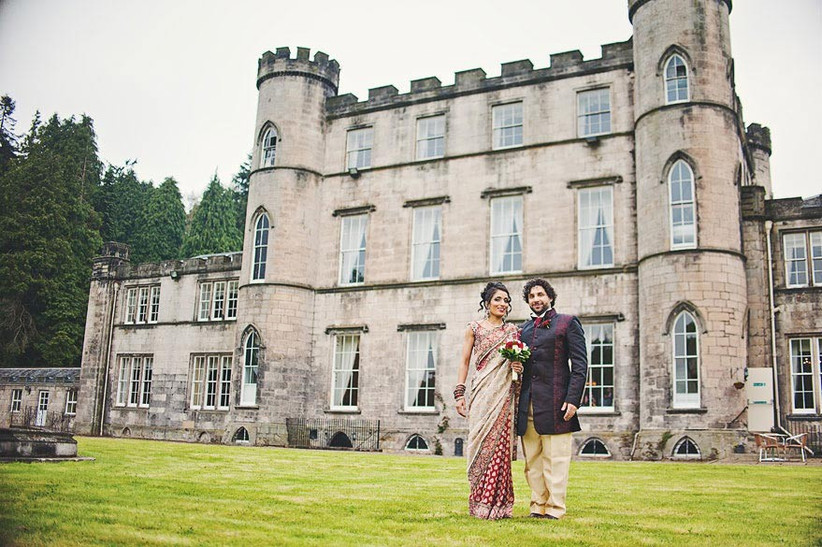 If you're looking for a castle wedding venue at the other end of the country, why not check out Melville Castle Hotel, situated in Edinburgh.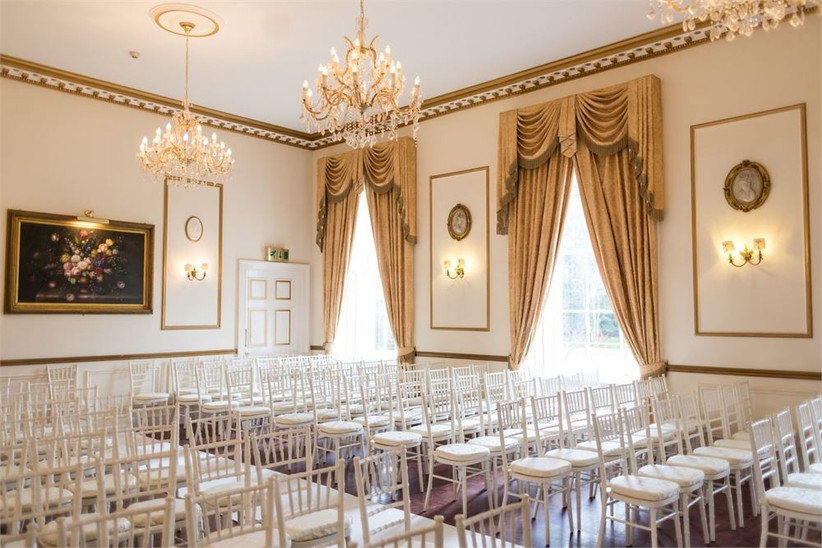 The castle boasts a permanent marquee within the grounds which can host a large number of guests – there are also 32 guest bedrooms and the bride and groom can enjoy the bridal suite, with compliments of the hotel!
16. Birmingham Botanical Gardens – West Midlands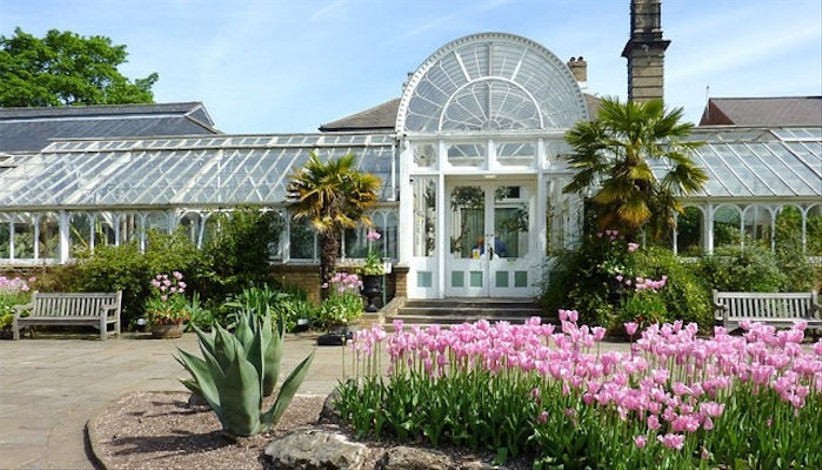 Nature lovers who also want a city wedding will love the Botanical Gardens in Birmingham.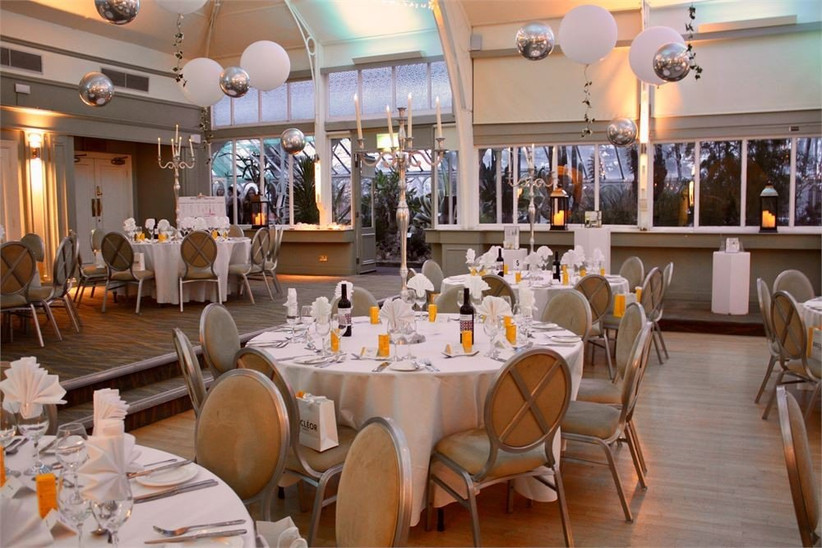 The Garden Suite is accessed via the beautiful Tropical House and Glasshouses, making it a scenic walk, and can host up to 400 guests. The Terrace Suite, which has a private entrance via the Cacti House, can host up to 300 people for a drinks reception.
READ MORE: The Best Wedding Venues in the West Midlands
17. HMS Warrior – Hampshire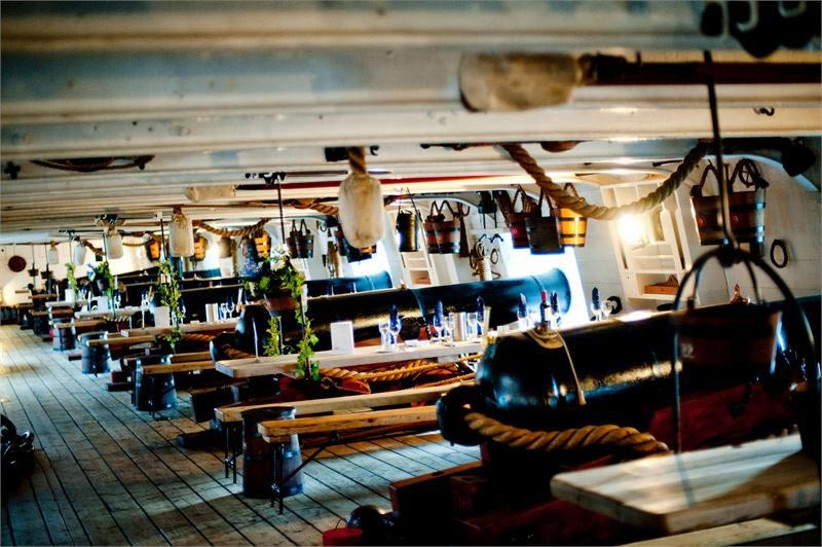 Those looking for a wedding venue with a difference will love the HMS Warrior 1860.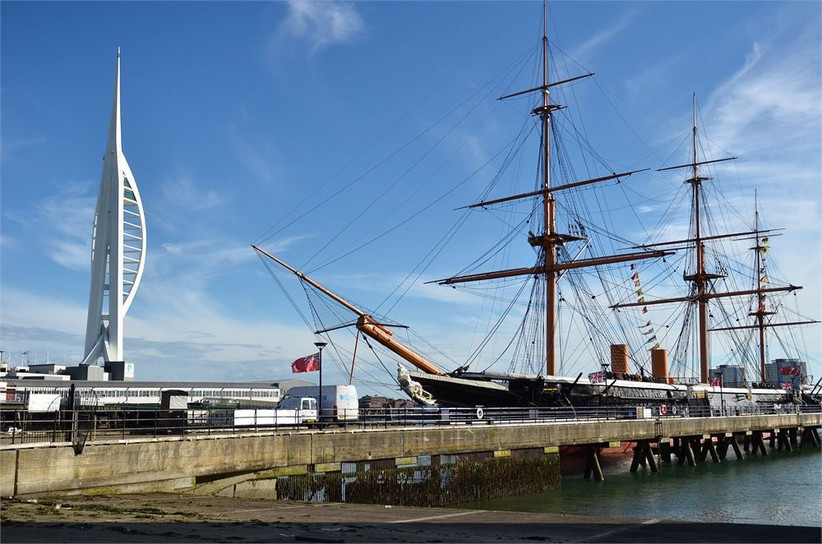 This historic wedding venue has a beautiful setting in Portsmouth's harbour with views across the sea. The ship can accommodate 288 guests for a formal reception, or up to 600 people for a standing reception.
READ MORE: The Most Unusual Wedding Venues in the UK
18. The Drapers' Company – Central London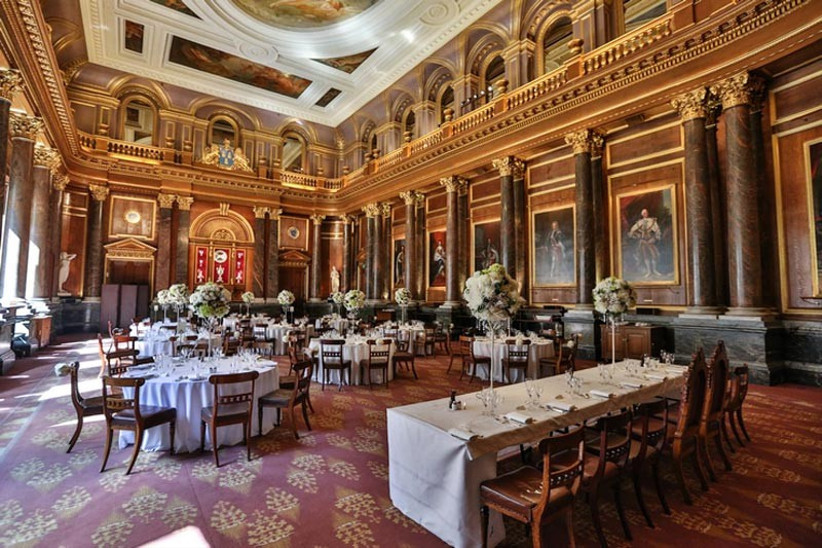 If you have 700 names on your wedding guest list, Drapers' Hall is for you.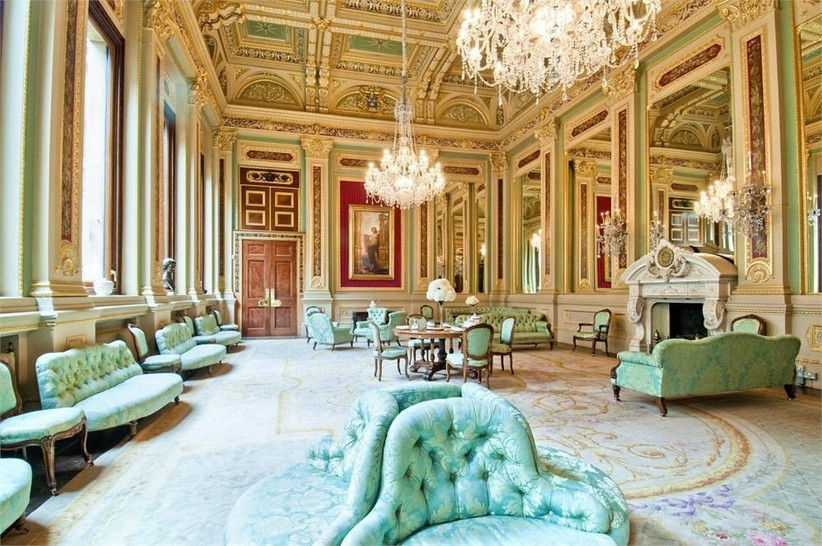 The historic venue is ideal for those who want a wedding venue with a claim to fame – it featured in the King's Speech. The London wedding venue can host up to 700 for a reception and 270 for a wedding breakfast – perfect if you have lots of people to invite.
19. Froyle Park – Hampshire
Froyle Park dates back to 1086 and is a gorgeous, historic wedding venue set within 80 acres of picturesque parkland.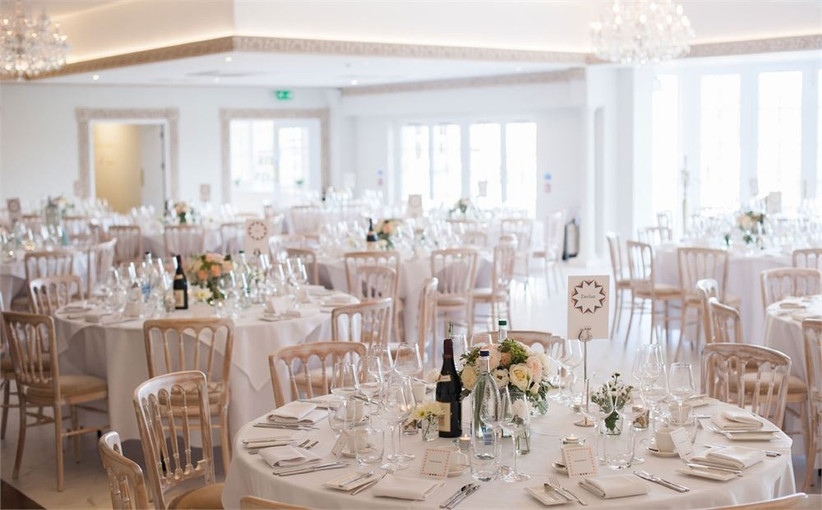 The Grand Ballroom can host up to 300 guests and there is no corkage fee, so it makes providing drink for so many people much more affordable. You can also marry outdoors under the Dome in the perfectly tended to gardens.
READ MORE: Our Pick of the Best Wedding Venues in Hampshire
20. Grand Connaught Rooms – Central London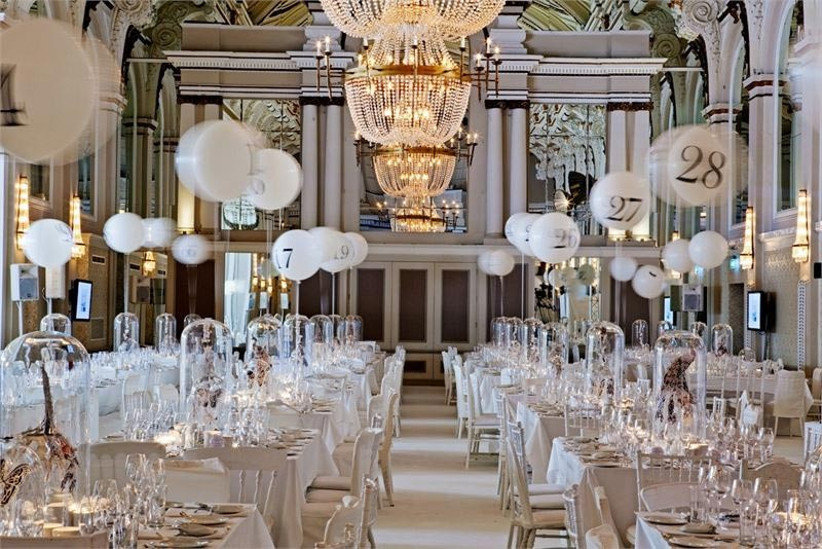 The Grand Connaught Rooms in Central London have a wealth of experience in hosting a range of different events, including Asian, Greek, Jewish and Caribbean weddings.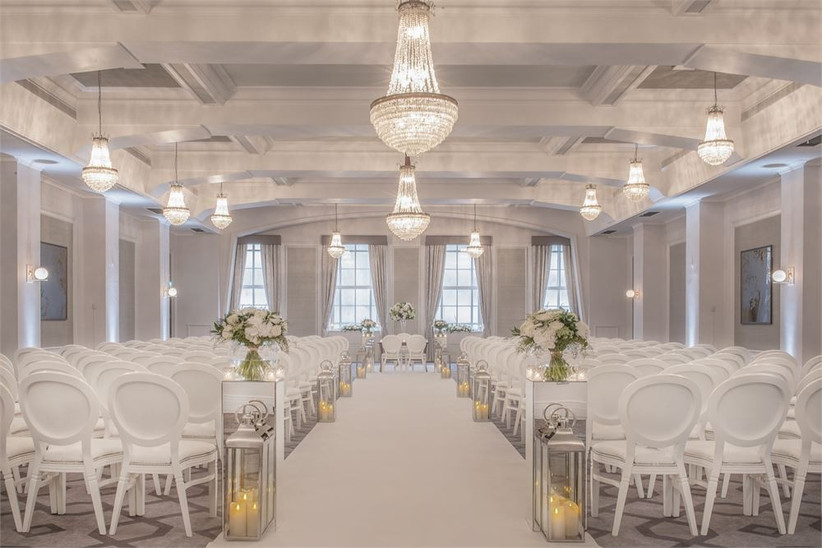 The striking wedding venue can host up to 550 guests and is the perfect choice for those who want a luxurious wedding in the finest setting.
21. Hilton Brighton Metropole – East Sussex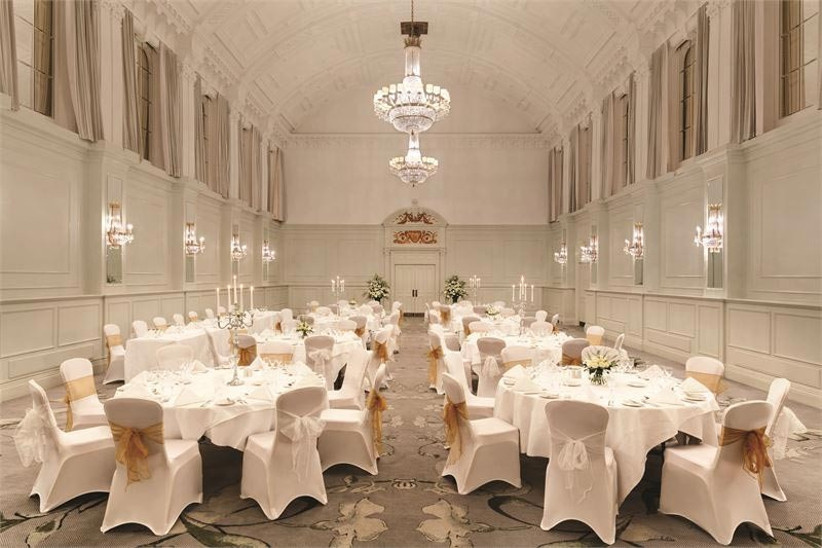 If you've been dreaming of a seaside wedding surrounded by up to 1,000 of your closest friends and family members, then the Hilton Brighton Metropole could be perfect.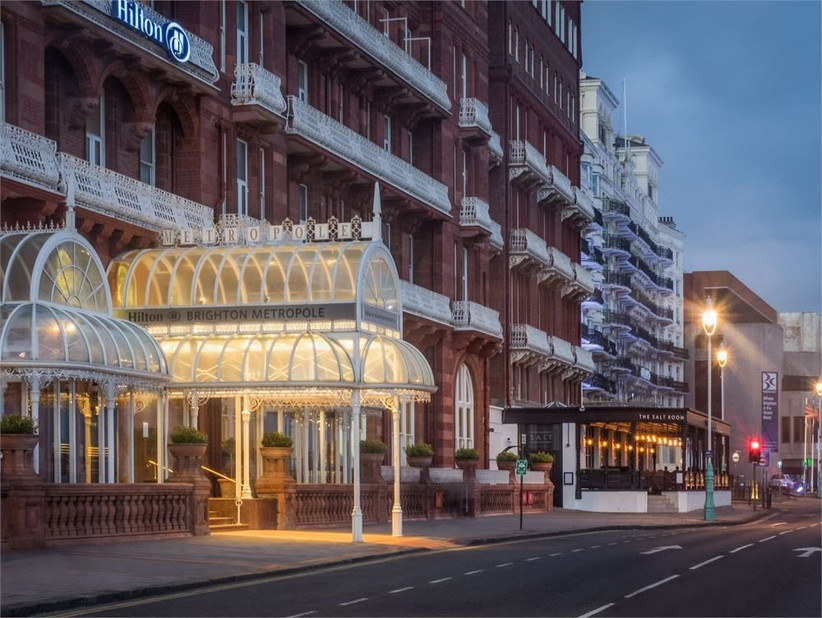 The gorgeous art deco inspired interior is ideal for a decadent, 1920s style wedding. There are also 185 guest rooms too.
If you haven't found your ideal large capacity wedding venue here, don't panic! There are plenty more wedding venues to browse on Hitched, including castle wedding venues and rustic barns – many of which can host a large amount of guests.