19 Warehouse Wedding Venues That Look Totally Industrial
Take a warehouse wedding venue and create something that is totally unique and totally your own for your wedding day
We have included third party products to help you navigate and enjoy life's biggest moments. Purchases made through links on this page may earn us a commission.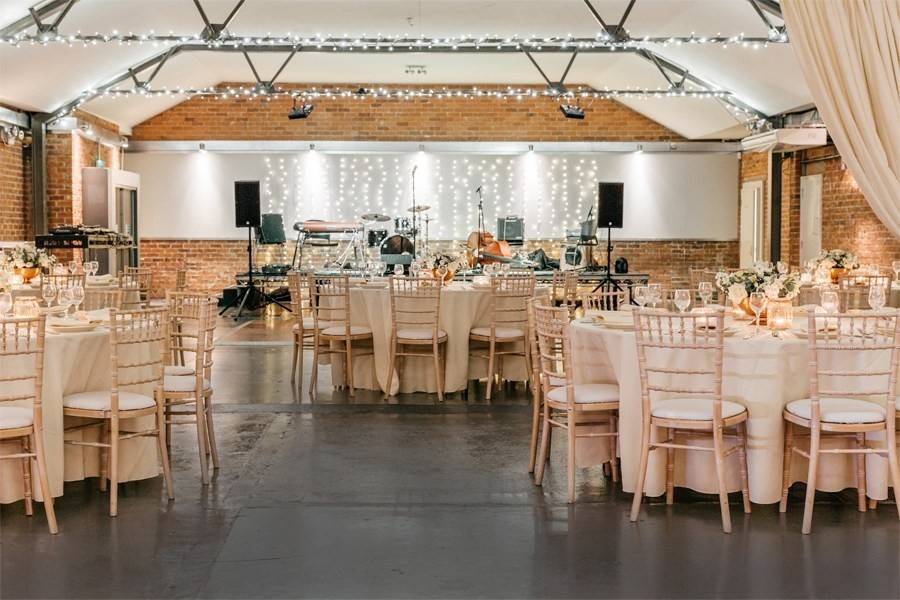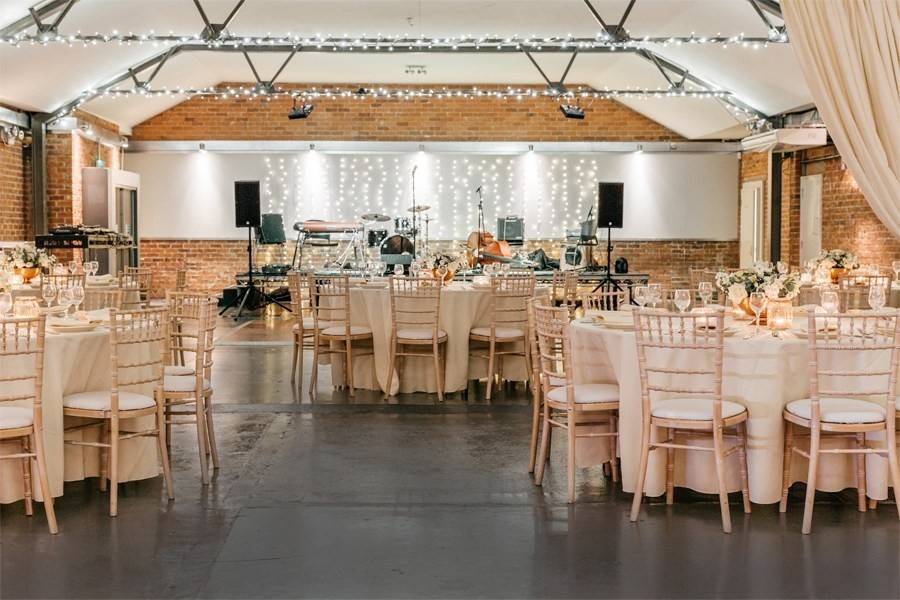 It's more and more common now for couples to veer away from booking a church ceremony or getting married in a stately home wedding venue.
The rise of alternative wedding venues is upon us and industrial style warehouse wedding venues are becoming ever popular.
These warehouse wedding venues are trendy blank canvases that you can put your own stamp on and have the wedding that YOU want.
Here are our favourites…
Studio Spaces – East London
Studio Spaces in East London is a place which is thriving with atmosphere and buzzing with energy. Usually used for London events and high end fashion shoots, the space is trendy and totally versatile. You can create a light airy wedding reception or an intimate warmly-lit space – whatever your style is, Studio Spaces can make it happen.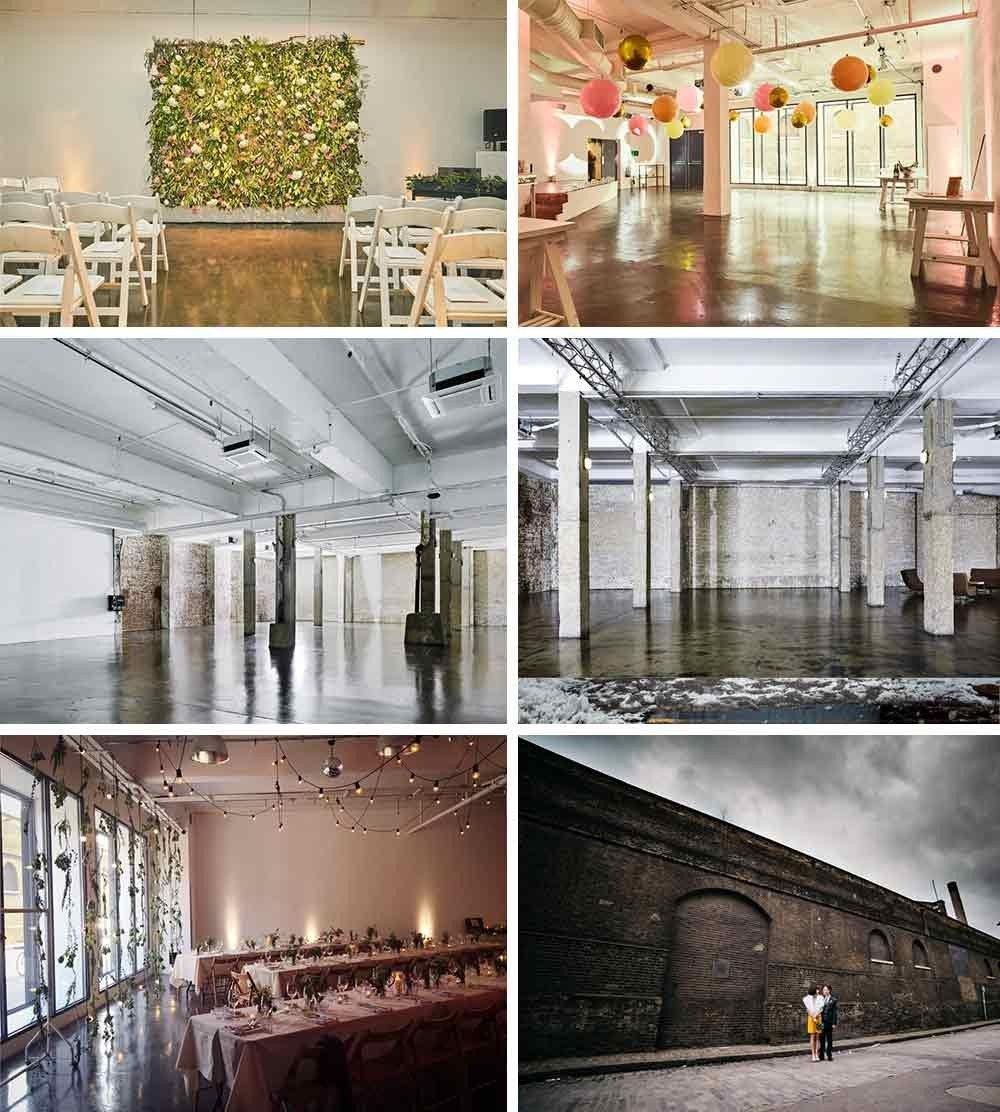 Fazeley Studios – West Midlands
Set in the heart of Birmingham, Fazeley Studios is a city wedding venue with a difference. Their range of beautifully lit spaces can hold up to 150 of your closest friends and family and will even create a tailor-made menu for your wedding breakfast – now that's what you call a foodie wedding venue.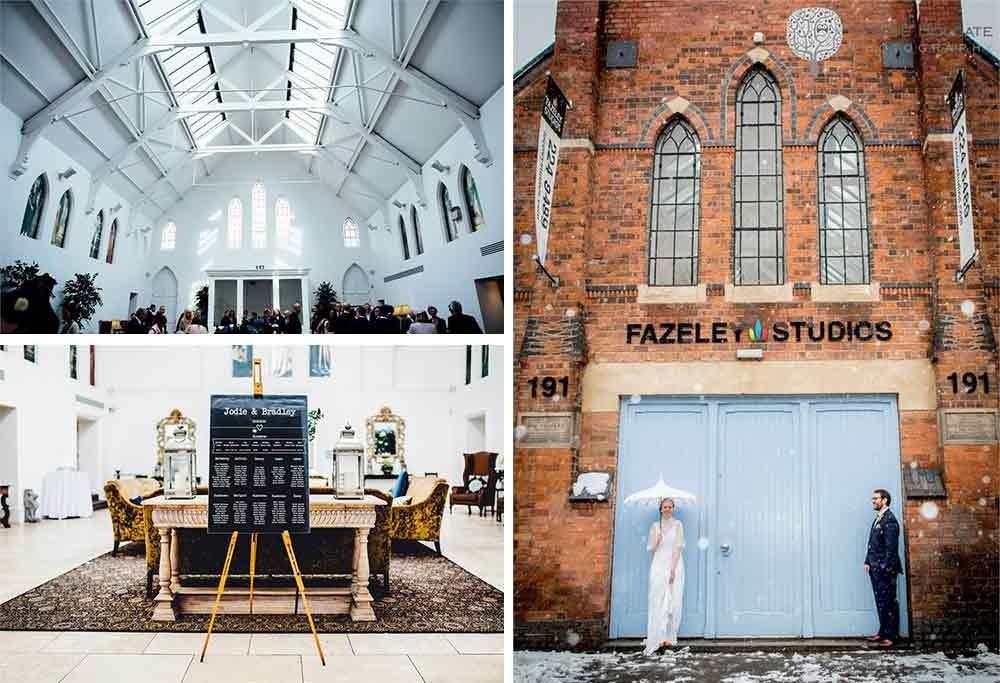 The West Mill – Derbyshire
The West Mill in Derbyshire is a former cotton spinning mill which has been fully restored to the highest standard and now stands as a Grade I listed building with so much to offer. Totally inspired by the converted warehouses in locations such as Shoreditch and New York, the designers have completely pulled off the industrial theme whilst still managing to keep and highlight the original 1800's architecture.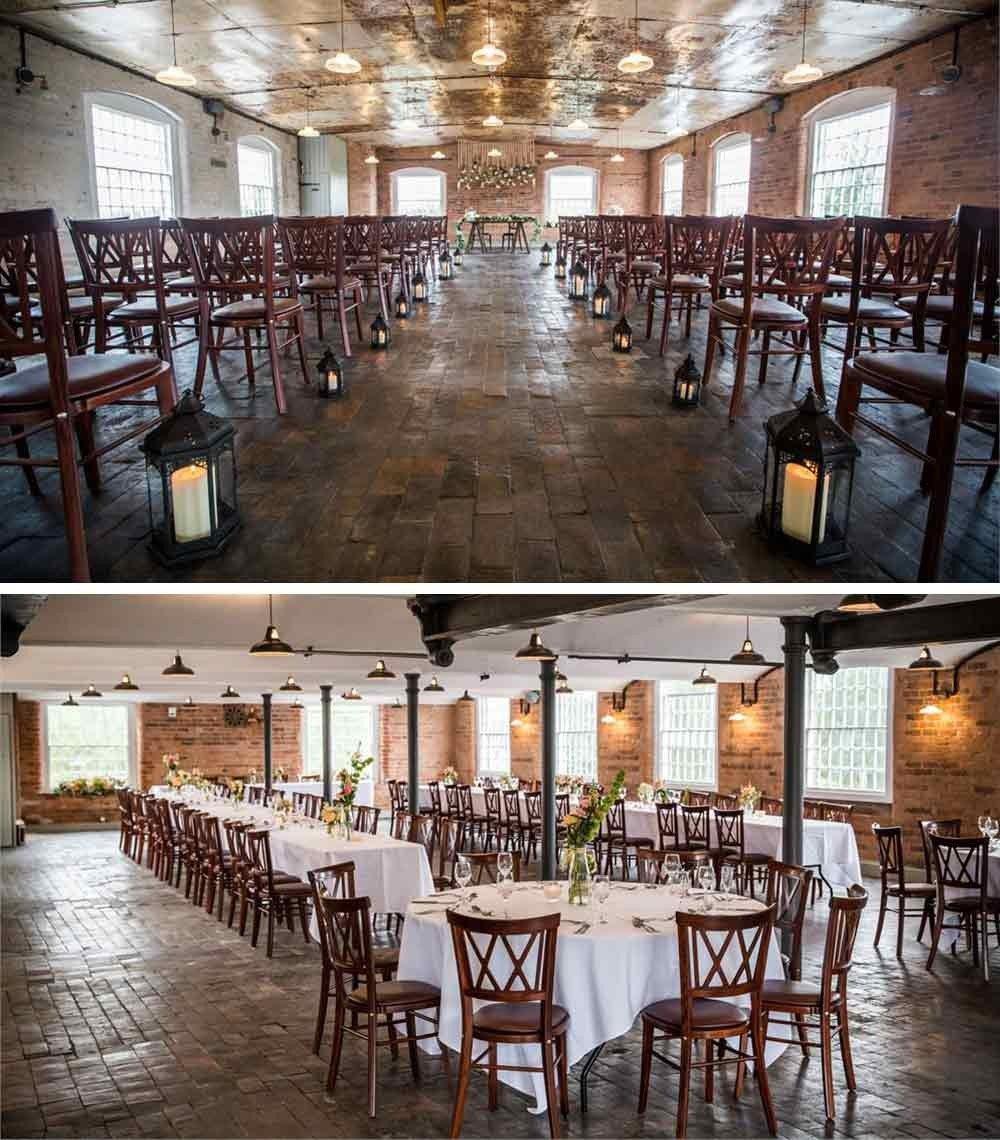 Lock 91 –Manchester
Lock 91 in Manchester is an industrial style wedding venue that can cater to a variety of different sized receptions. They have a beautiful canal-side lounge and terrace for smaller and more intimate receptions which has a lovely ambiance. For larger groups, they have the lovely Victorian-style attic and study which is grand and full of character.
READ MORE: Rustic Wedding Venues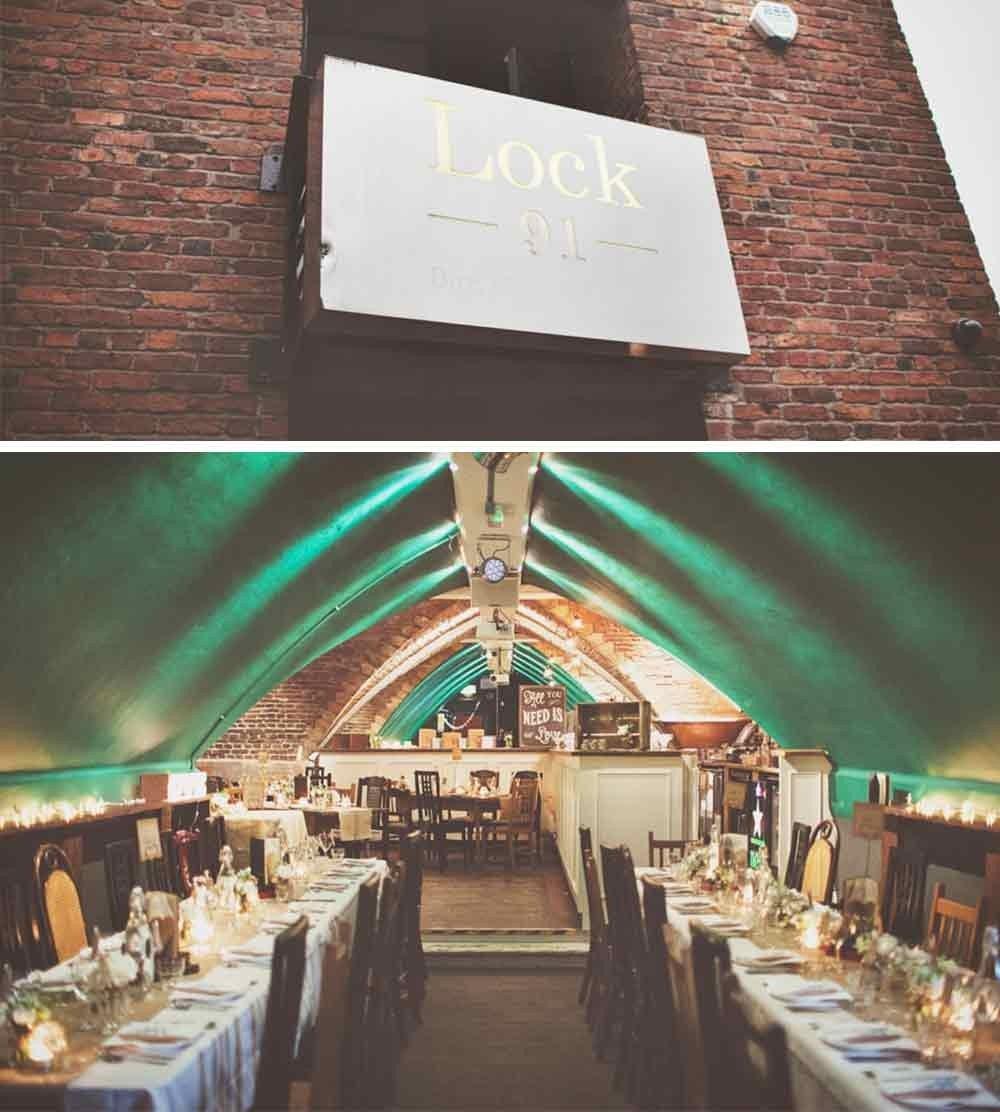 Tanner Warehouse – South East London
Tanner Warehouse is a historic converted warehouse which is just a stone's throw from the landmark London Bridge. Couples who dream of getting married in the UK's capital city will adore this stylish space with fully-loaded bars, plenty of room for dancing and even offer an extensive vegetarian, vegan and gluten/dairy free menu's for any guests who have special dietary requirements.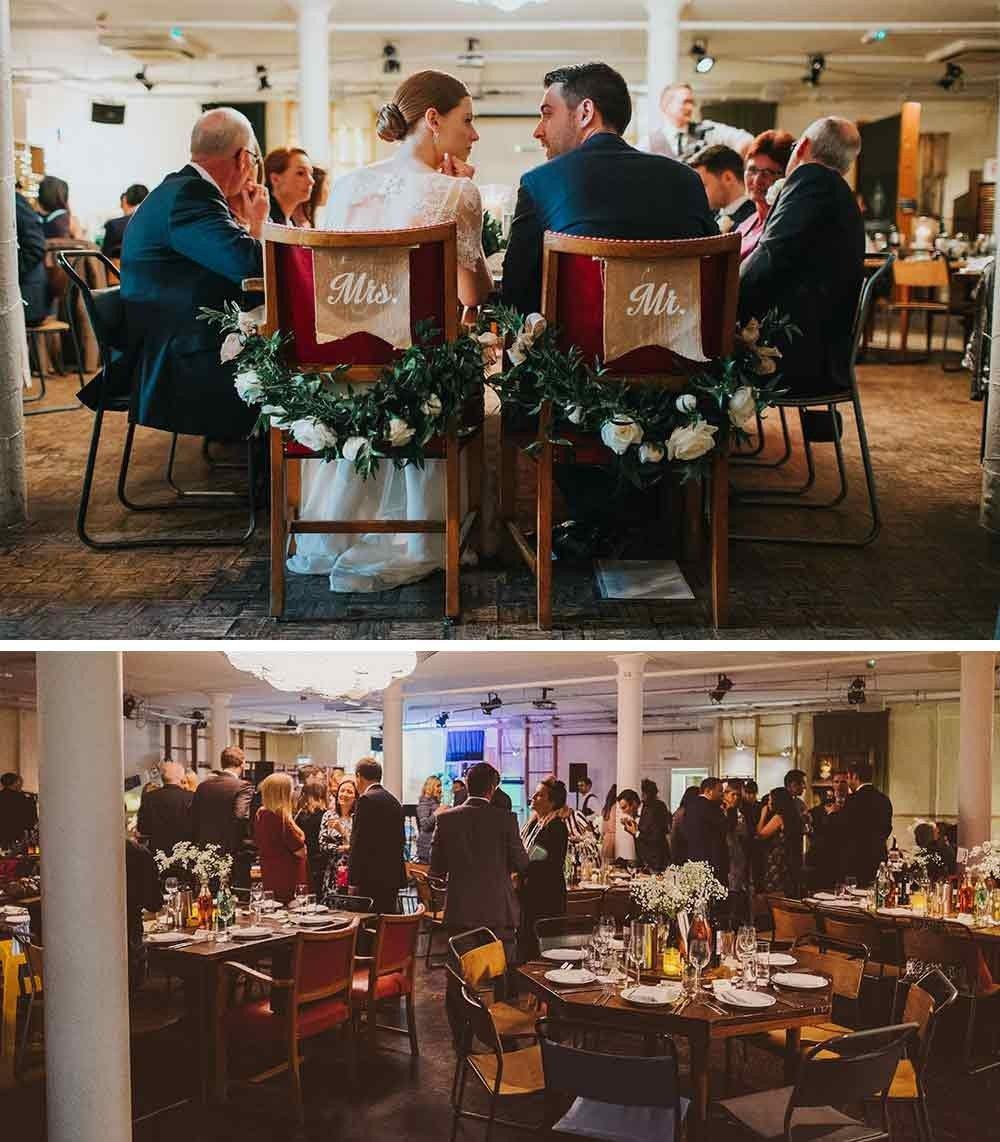 Victoria Warehouse – Manchester
The unconventional wedding lovers will fall head over heels in love with Victoria Warehouse in Manchester. This unique wedding venue is almost 100 years old and has two event spaces in its establishment. The Bays is suitable for parties between 500 and 250 people and for even bigger celebrations, The Cotton Sheds can gold between 300-900 guests – now that's what you call a party!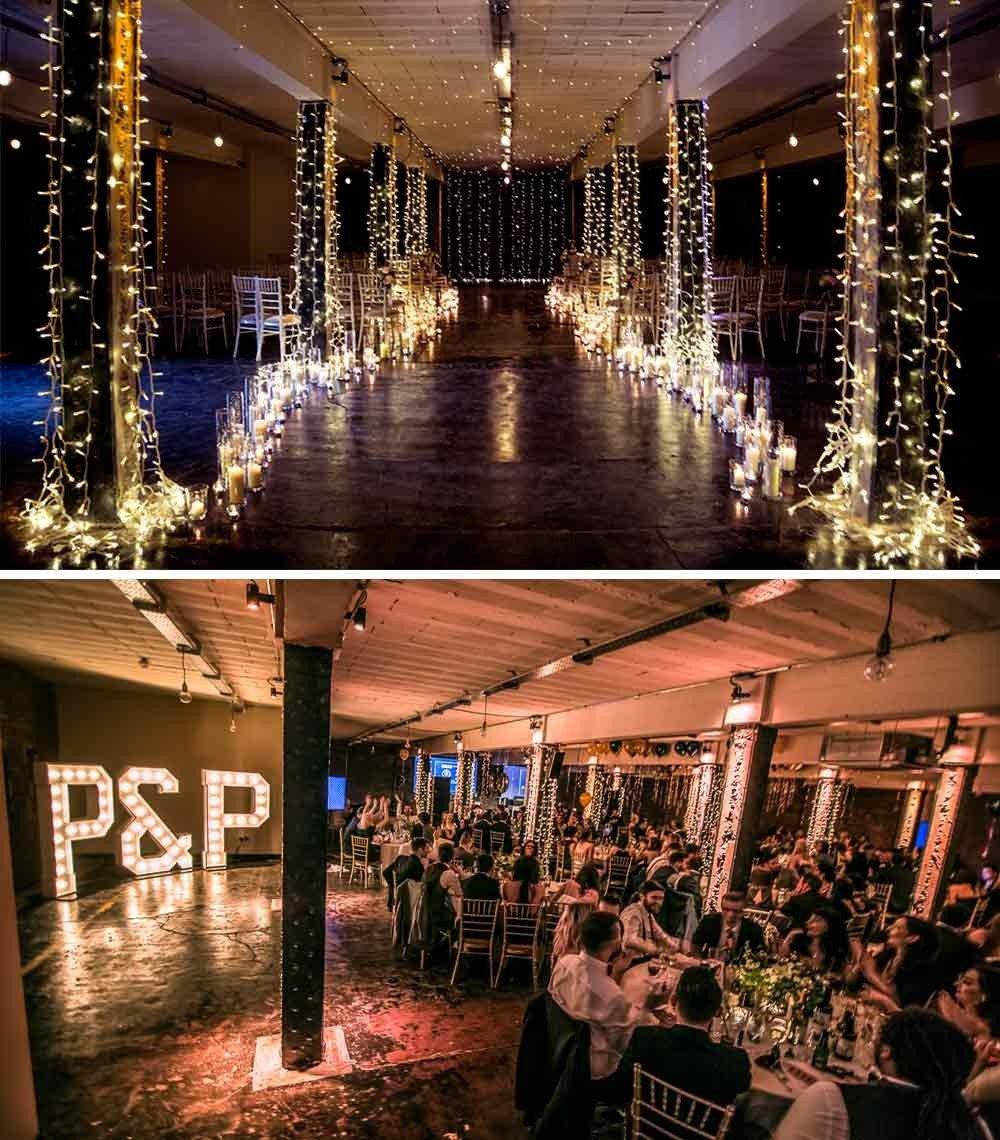 Rum Warehouse at the Titanic Hotel – Liverpool
The Titanic Hotel and Rum Warehouse in Liverpool is a historic World Heritage site and was once a 1950's warehouse. The hotel boasts 153 spectacular bedrooms which allows for plenty of your guests to spend the night and keep the party going.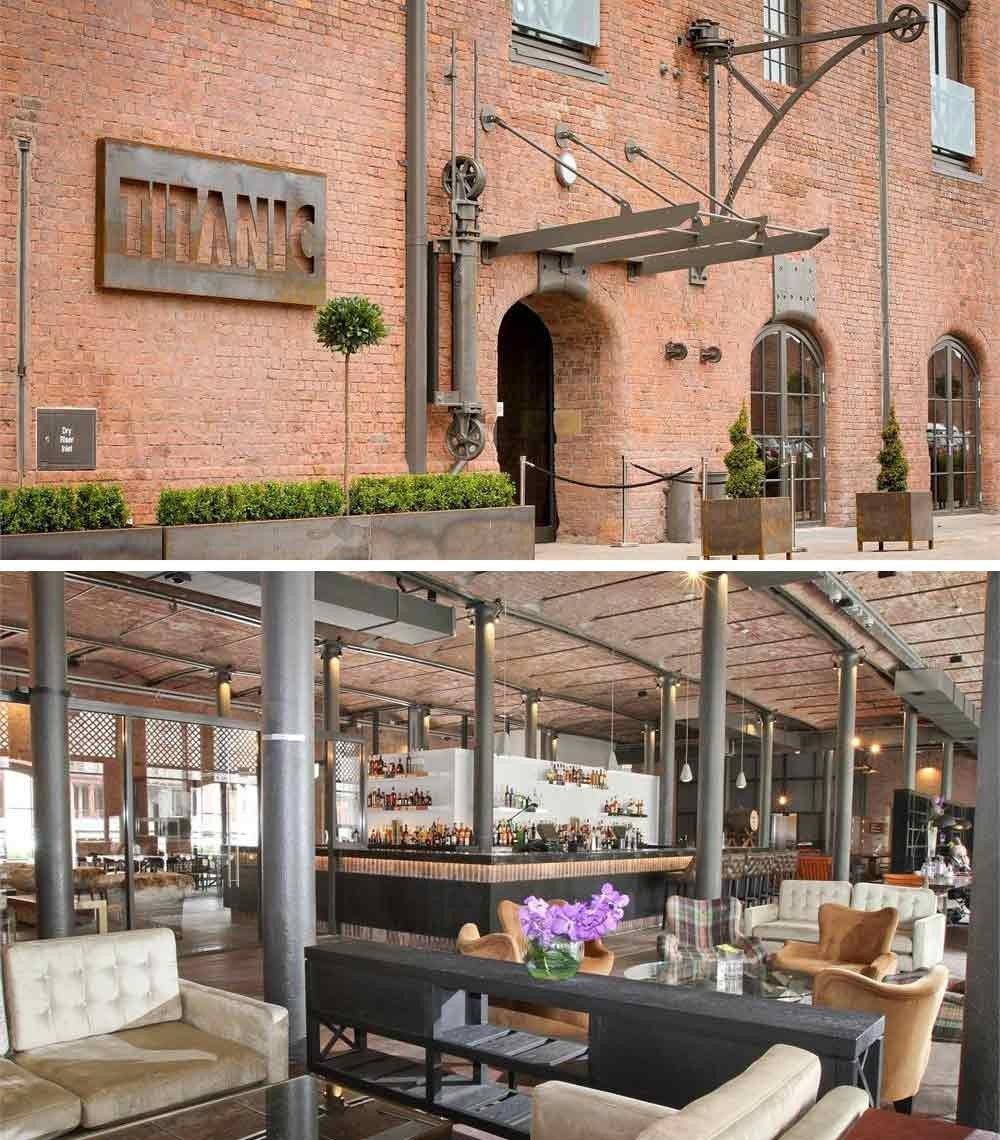 West Reservoir – North London
West Reservoir in North London is a venue oozing with 1930's industrial architecture and really captures the warehouse theme that is so sought after nowadays. The high ceilings and large glass windows allow plenty of light to soar through and brighten the room. It has a charming outdoor terrace which looks over the water and would make a perfect spot for some wedding selfies to be taken.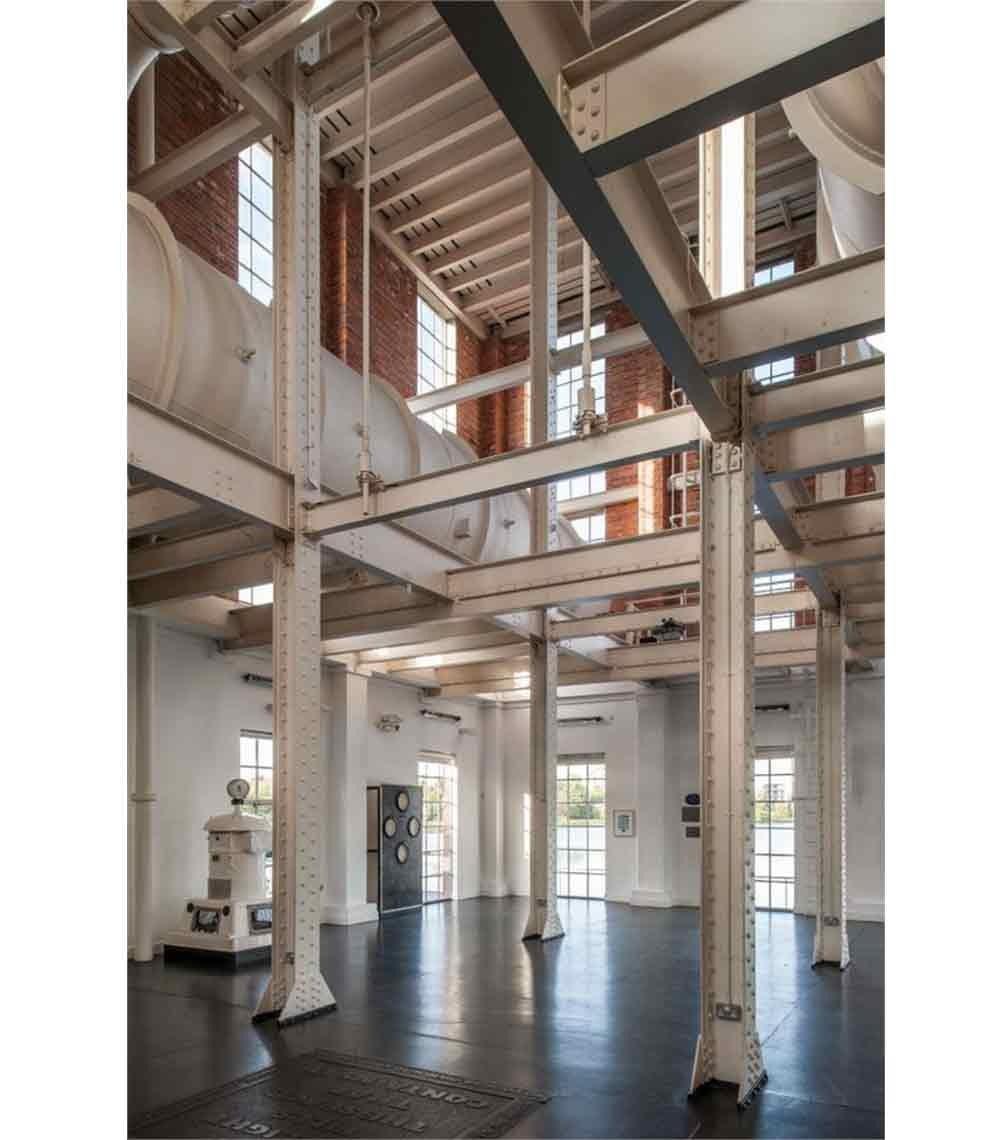 New Craven Hall – West Yorkshire
Situated in the heart of Leeds, New Craven Hall is a unique and contemporary wedding venue that can be transformed in whichever way you and your partner would like. The warm lighting and brick walls give it a very cosy atmosphere which is more unusual in industrial style venues.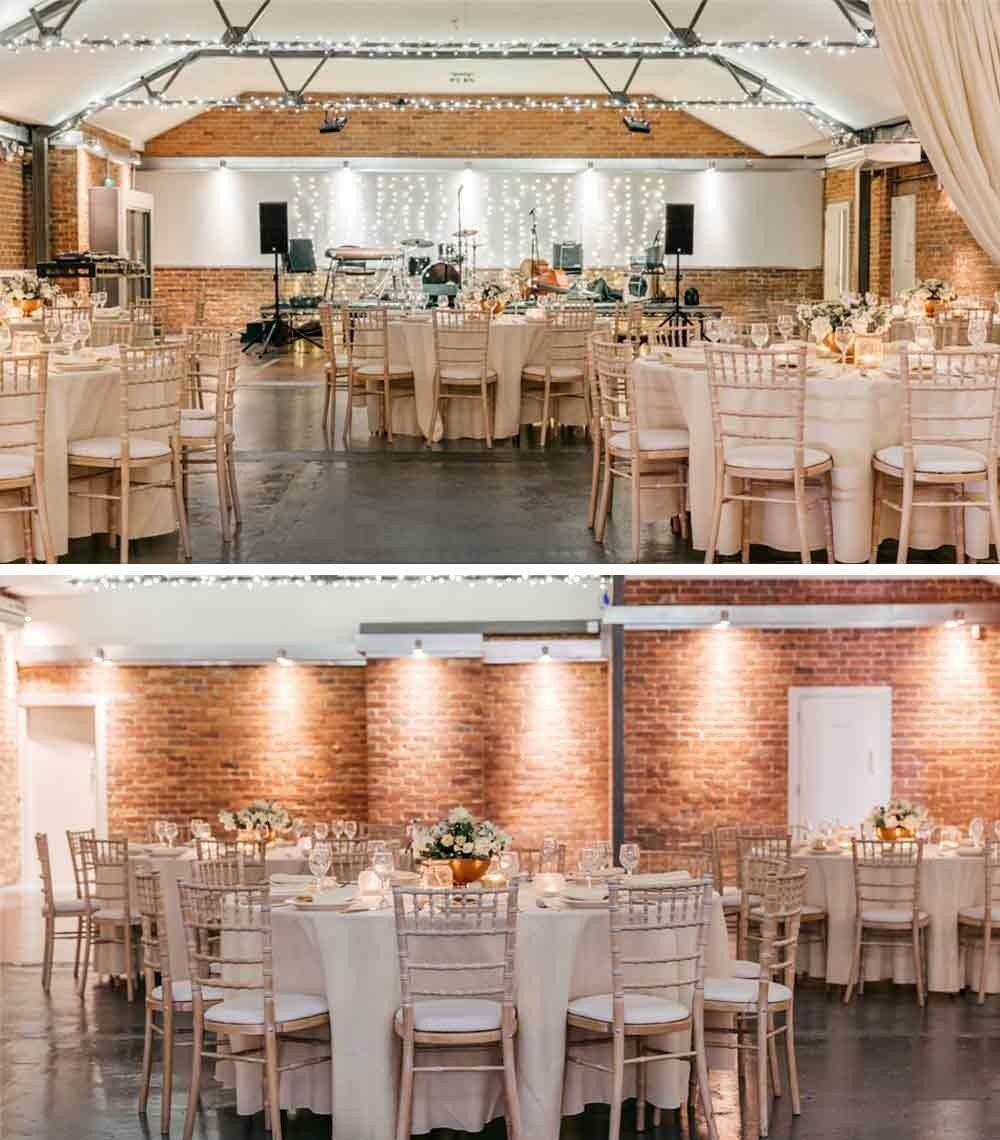 The Pavilions, Mile End Park – London
The Pavilions, Mile End Park is a complete blank canvas wedding venue which is perfectly suited to luxurious decorations that turn it into the most glamorous wedding scene. If you are a couple who want to use your imagination to create a totally tailor-made décor style in the city, then this could be the wedding venue for you.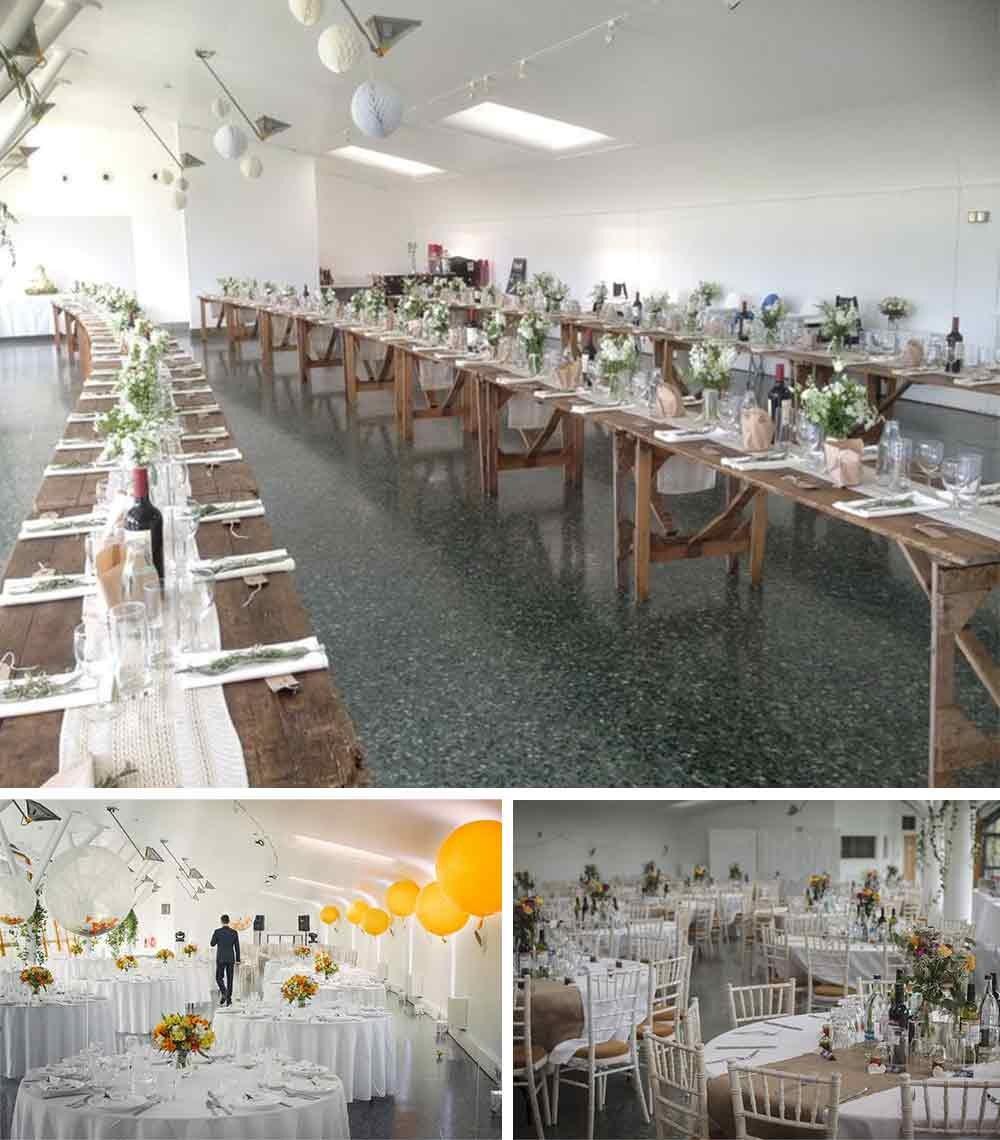 Old Library – West Midlands
Originally one of Birmingham's first free libraries in the 1800's, the Old Library is full of history and character. Its romantic atmosphere is flooded with so much natural daylight and the high ceilings are grand and breath-taking. The architecture is very Victorian Gothic and could definitely embrace some gothic wedding ideas for a totally different look in this library wedding venue.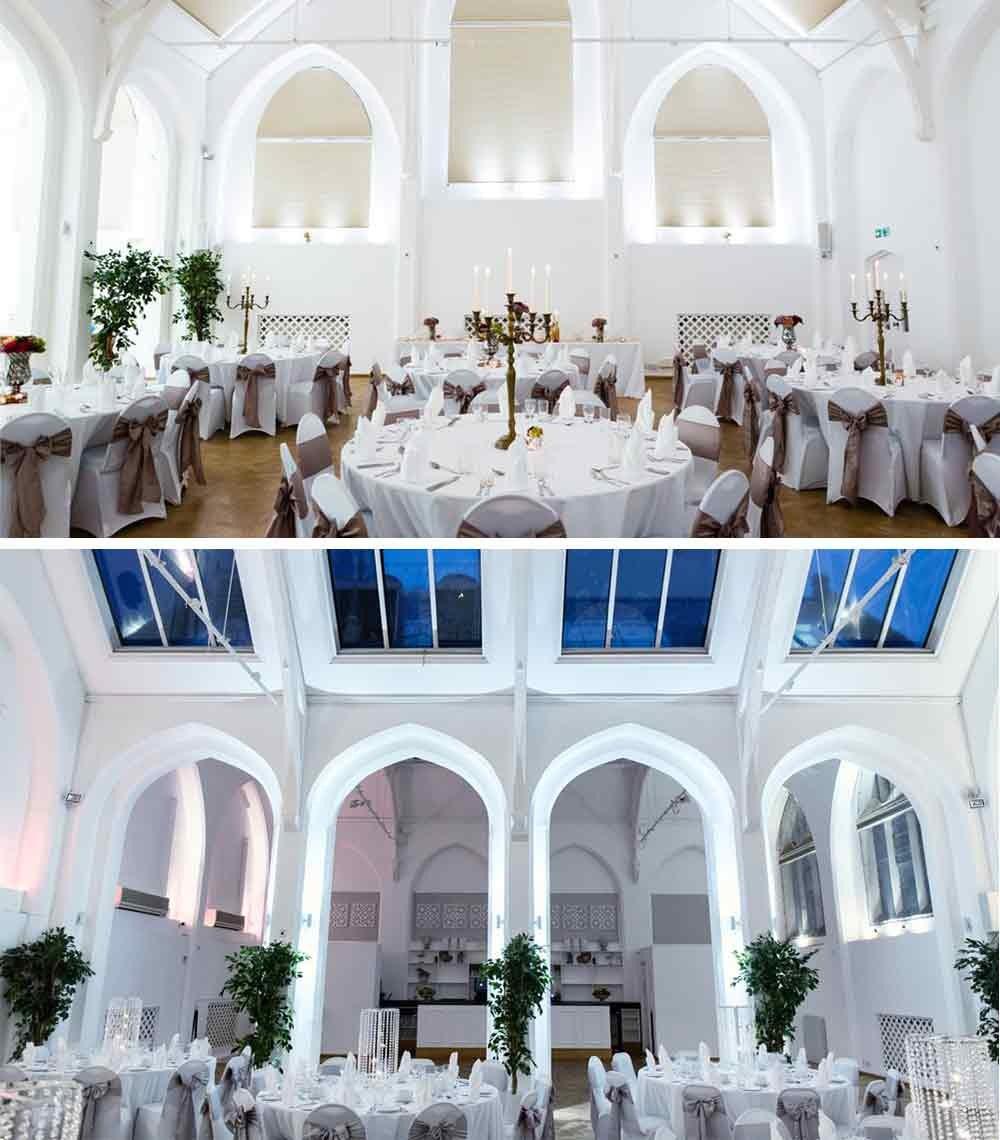 The Happenstance – London
With floor-to-ceiling windows and an exceptionally beautiful view of St Paul's, one of London's most iconic landmarks – there is nothing to not love about The Happenstance. The venue boasts some statement chandeliers, sophisticated little touches and a golden subterranean room, there is no detail that could possibly be missed on your wedding day.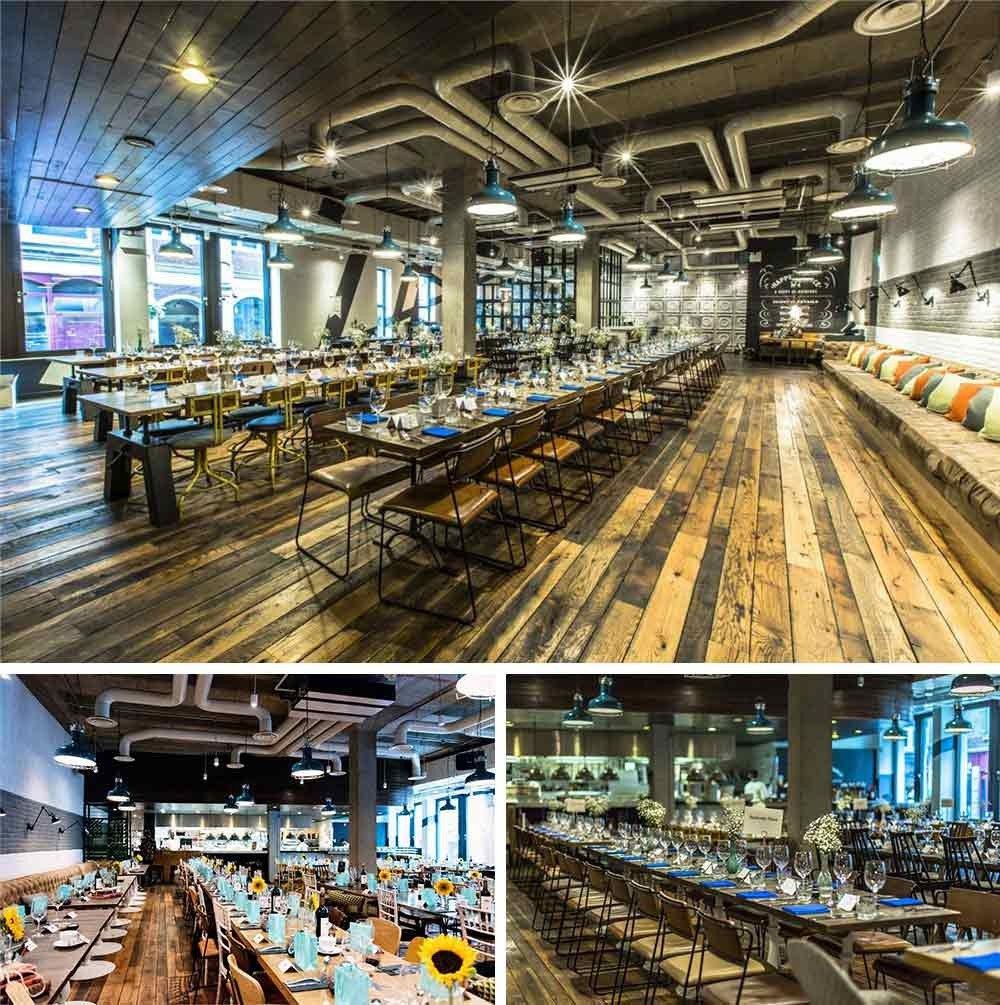 On The 7th – Manchester
On The 7th in Manchester is a wedding venue with an industrial eclectic style of décor and chic details that would catch anyone's eye. It's such a trendy venue that brings old together with new to create something that you will struggle to find elsewhere so if this is your kind of style, this is probably also your wedding venue!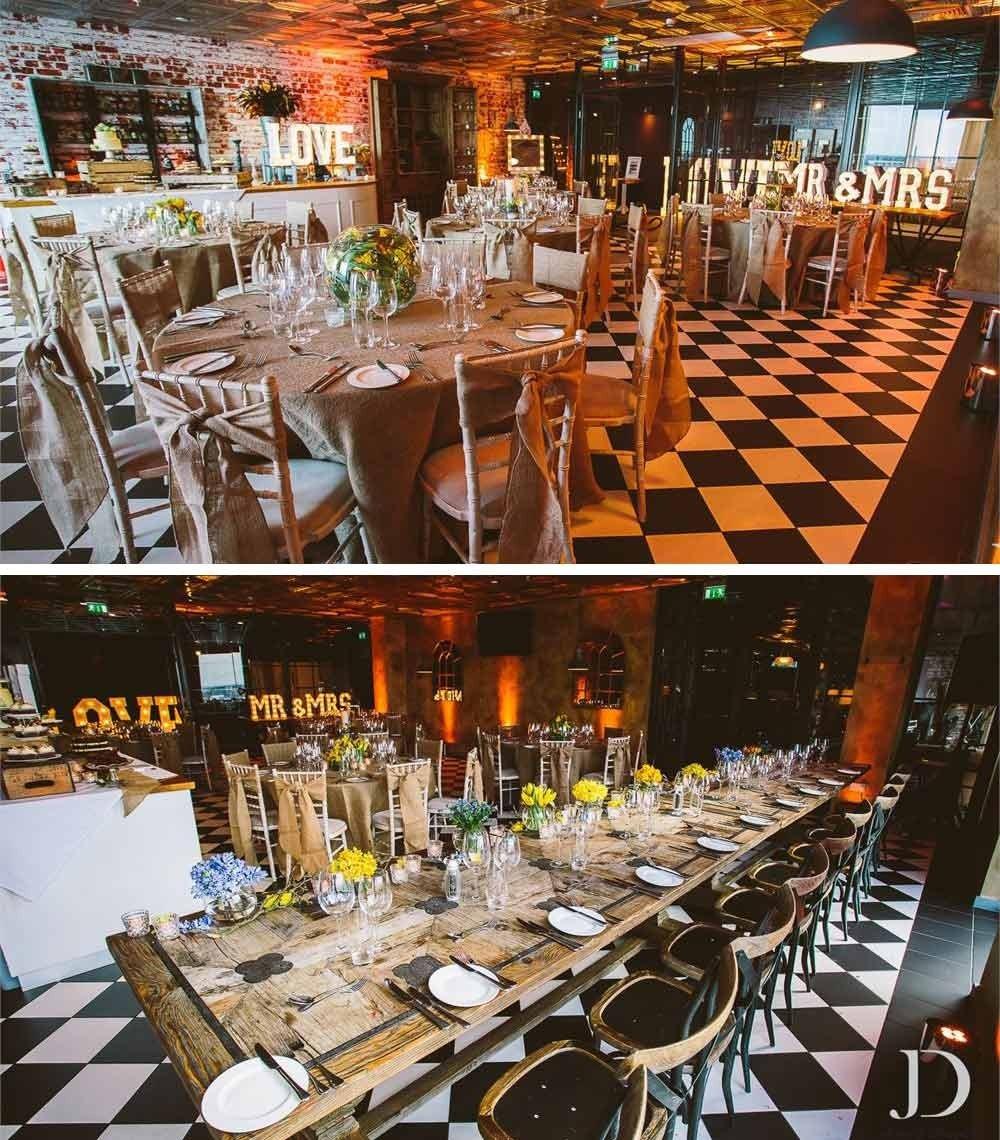 4th Floor Studios – East London
Couples who love the quirky Shoreditch areas of London are bound to embrace 4th Floor Studios, a charming venue that is just minutes away from the infamous Brick Lane and Whitechapel areas. The venue comes complete with an outdoor bamboo terrace which is perfect for BBQ's and drinks at a summer wedding.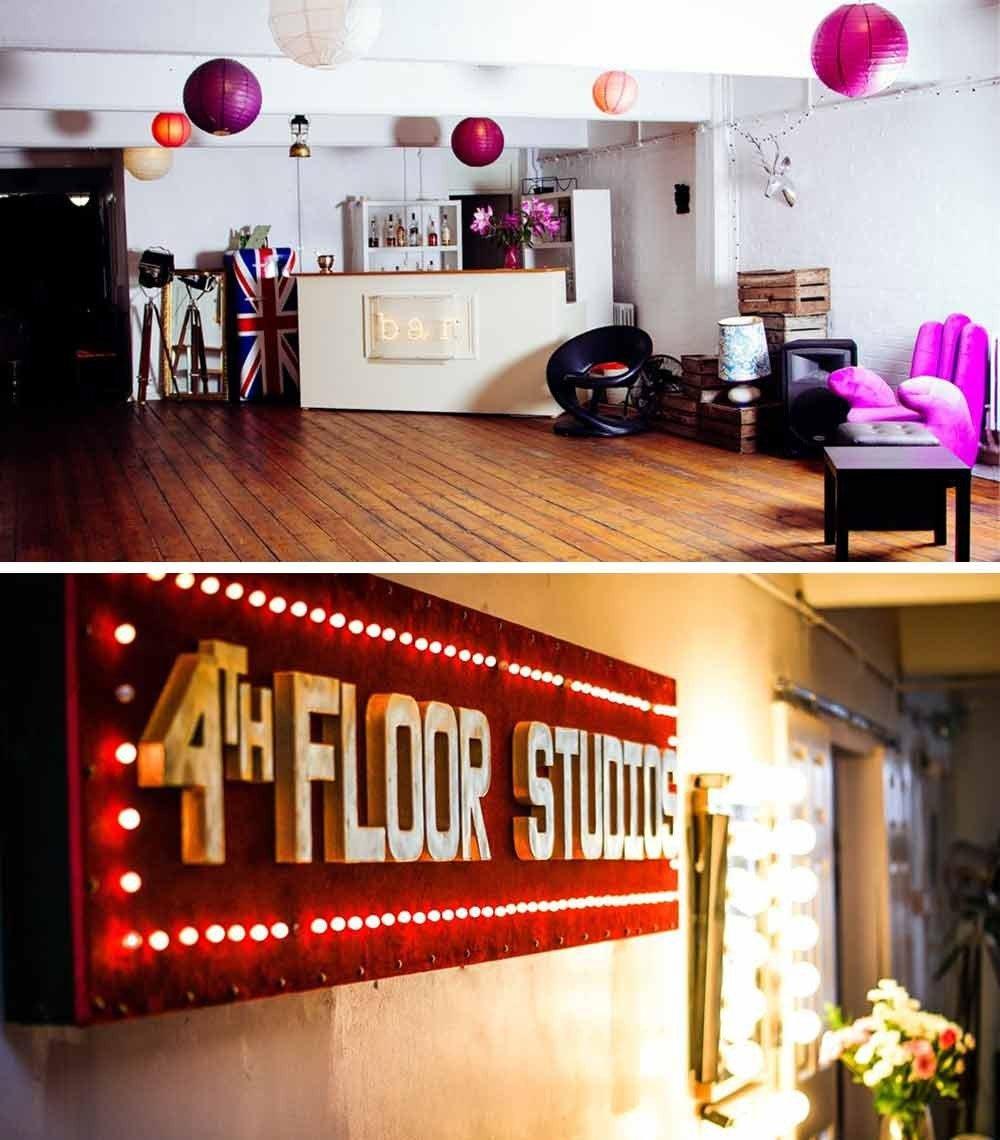 The Biscuit Factory – Tyne and Wear
Formerly a Victorian warehouse, The Biscuit Factory is now the UK's largest art, craft and design gallery making it the perfect wedding venue for modern couples who love culture and art. The brick wall and warehouse vibe gives it a really contemporary feel that we just adore.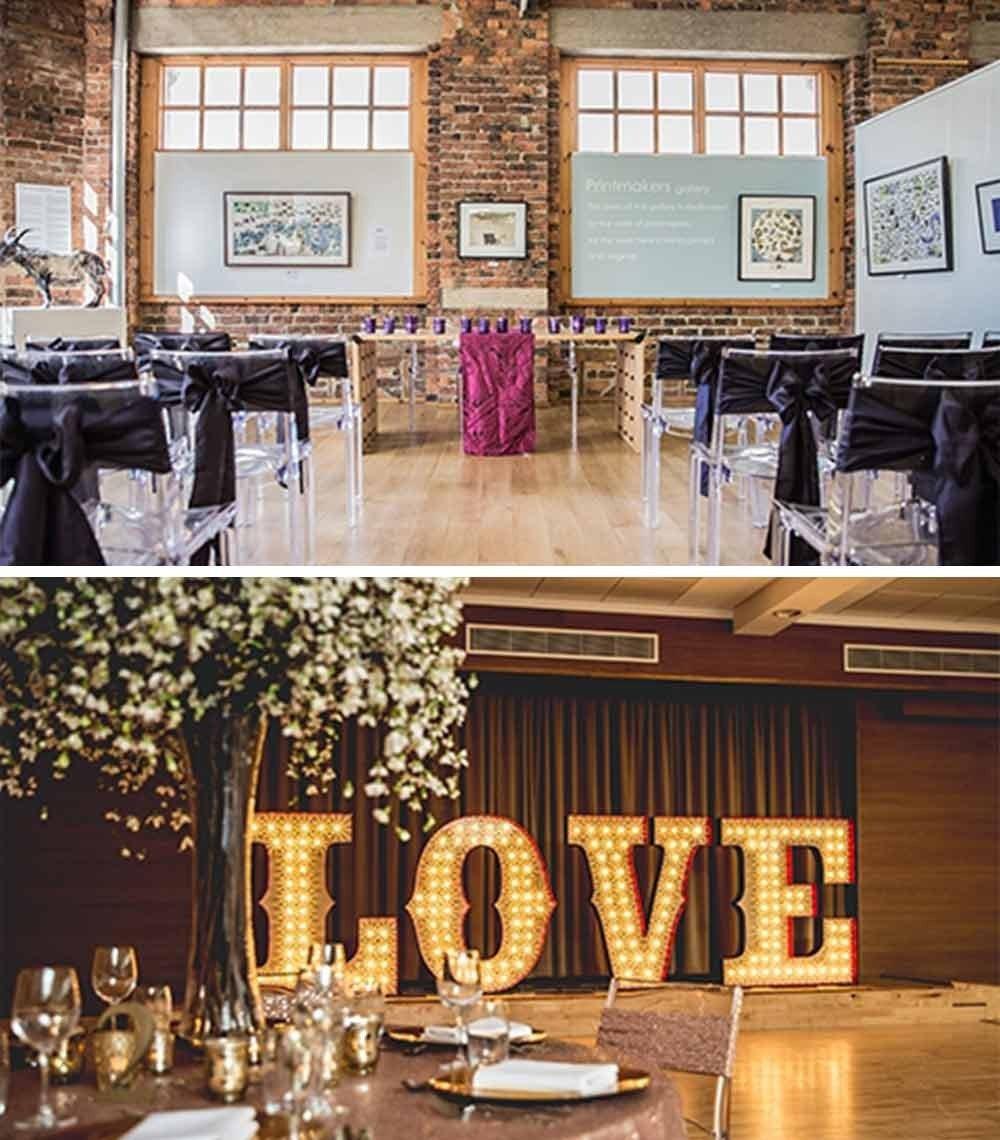 The Bond Company – West Midlands
The Bond Company is located in the heart of Birmingham which is full of proud canal heritage. The venue boasts a majestic cobbled entrance and is surrounded by historic Victorian buildings and gorgeous courtyards.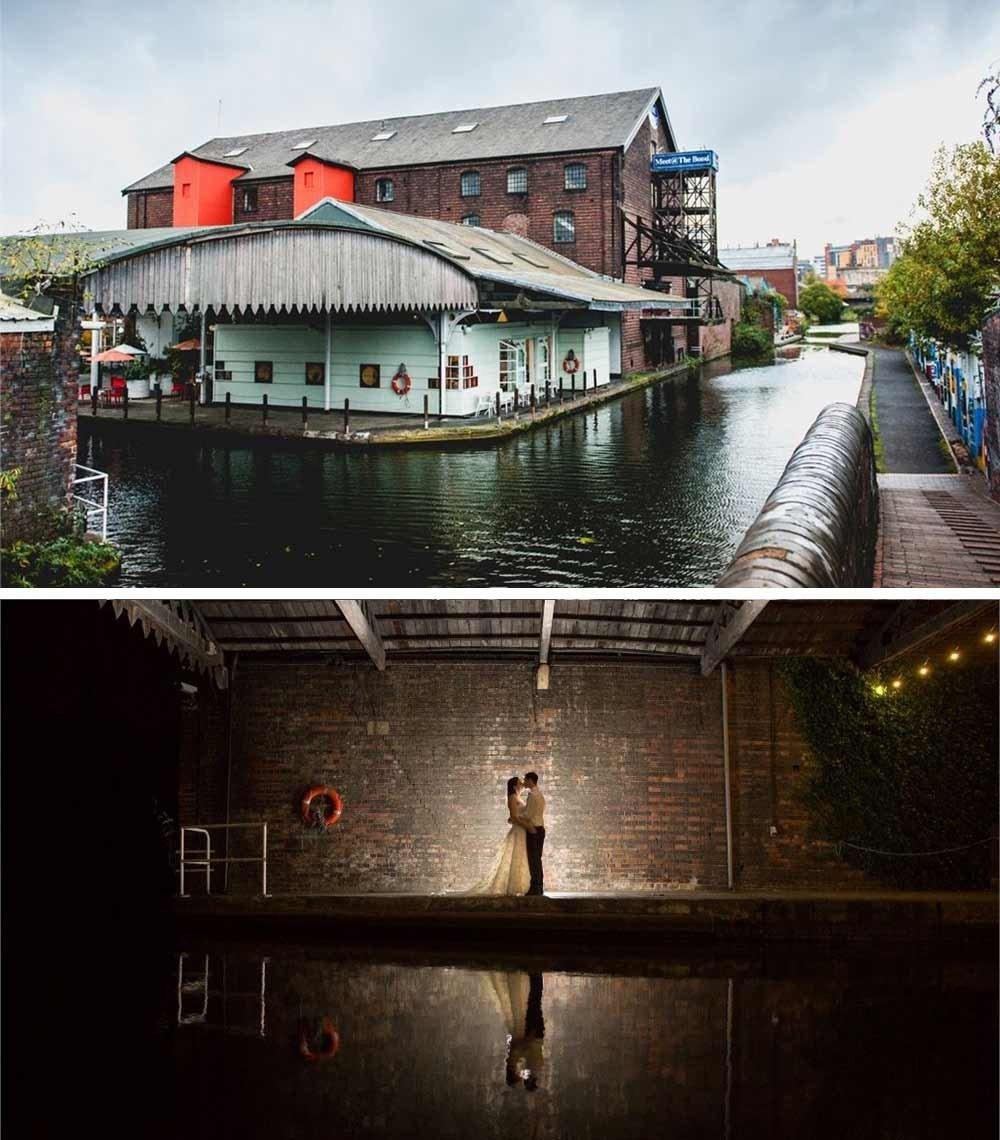 Museum of London Docklands
If you've always talked about getting married in a museum wedding venue, why not consider the Museum of London Docklands. It is the perfect way to combine an important and cultural venue with a love of the city of London and is also Canary Wharf's only Grade I listed building!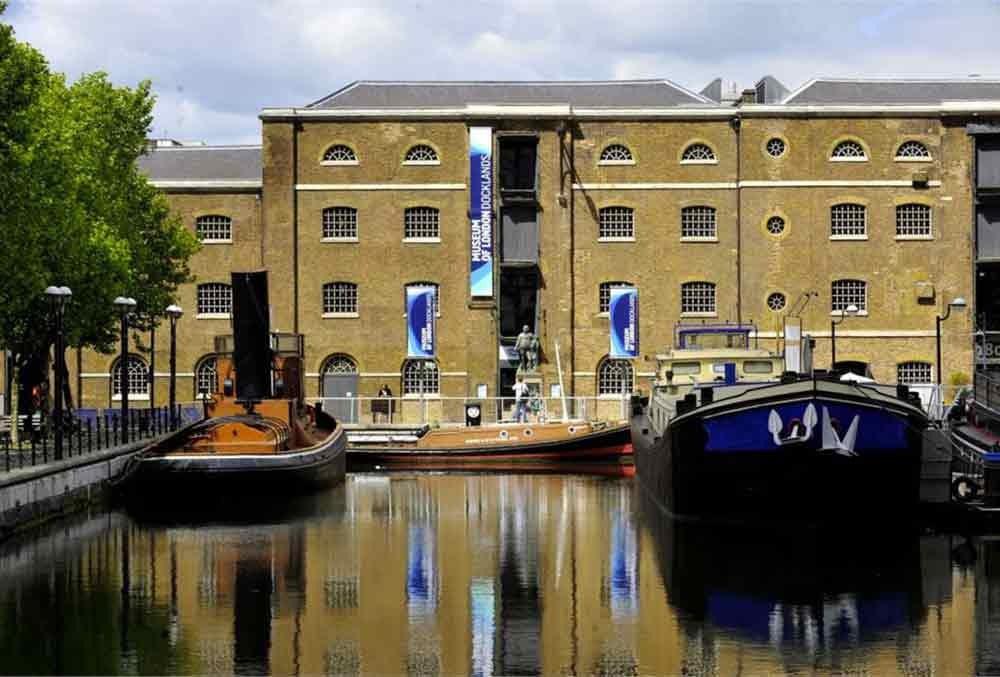 Hixter Bankside – London
Formerly a metal box factory, Hixter Bankside benefits from the high ceilings and industrial feels of a warehouse wedding venue and we absolutely love it. The venue is now a restaurant and bar and offers hire of the entire space or just particular rooms which can be a great option for couples who are planning a wedding on a budget.
The Islington Metalworks – London
Perfectly nestled behind Angel tube station in London, The Islington Metalworks is a totally unique wedding venue that is steeped in history. It was built in the 19th century and was originally used to stable horses that pulled the trams for London Transport and was then converted into a metalworks in 1925. The venue has come a long way since and can now be the home to the most important day of yours and your partner's life!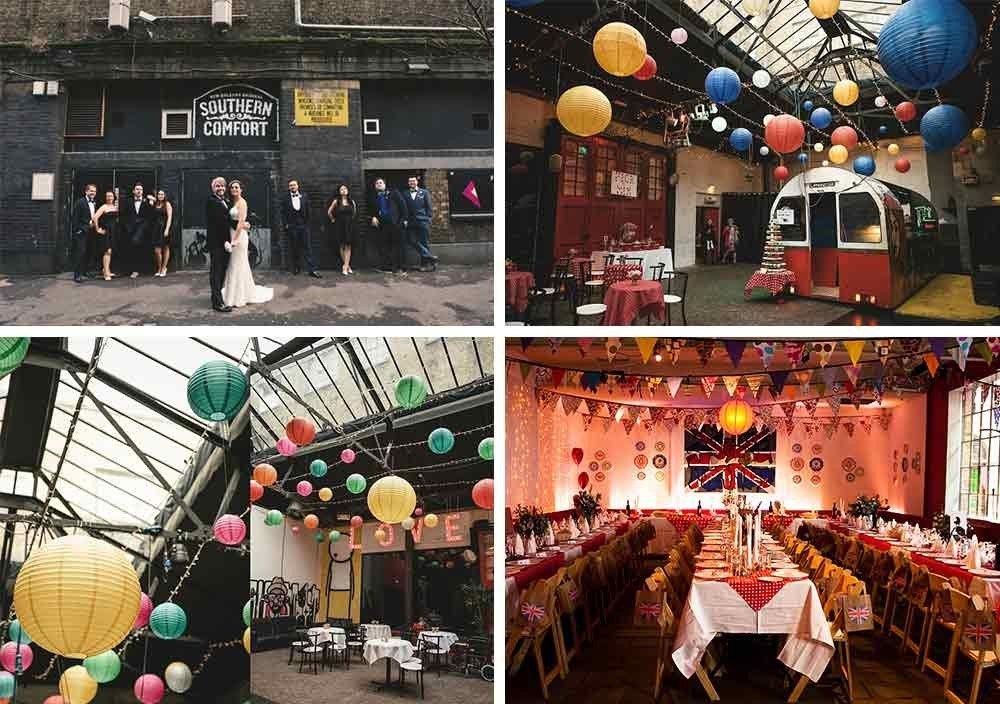 Still stuck for ideas? Why not try and see what the perfect venue is for your personality – it could make the decision making so much easier!