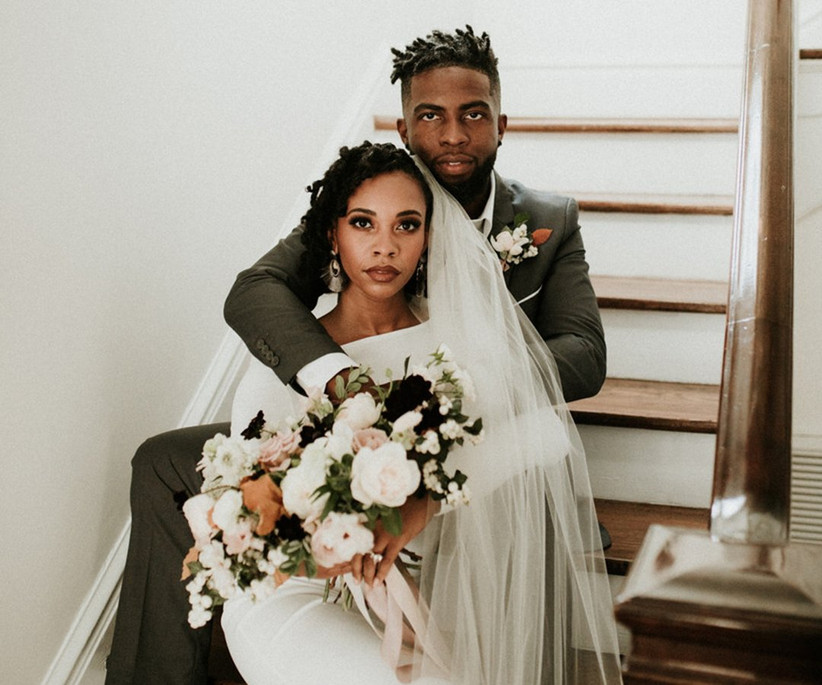 It's been a rollercoaster year for couples planning 2021 weddings. With all the upheaval and uncertainty, brides- and grooms-to-be are adapting their plans to prove that love isn't cancelled.
One of the most obvious areas that's had to change due to the Coronavirus pandemic is guest list size - something that can be very difficult to come to terms with in cultures where it's usual to invite all your loved ones. "Black couples usually celebrate weddings on a larger scale - 500+ people," says Tessa Williams of A Touch of Nevaeh. "Couples will now be embracing more micro and intimate weddings. This is going to be challenging especially when choosing the guest list but will need to be done due to the current pandemic."
Elsie Ofulue, Events Director, Events on Wheels has also seen the impact of restrictions on her clients' plans. "As a wedding planner we have seen quite a bit of a mind shift with our recent 2021 brides," she explains. "There's a gravitation towards a smaller wedding without losing sight of the experience."
But a reduced guest list isn't the only change that's happening in weddings. There are some key trends emerging, from food to fashion, that are definitely worth knowing about - and some of them may well stick around for the future!
We asked Elsie and Tessa to share their insights into key wedding trends for Black couples in 2021. Get ready to be inspired!
READ MORE
1. Hybrid Weddings
While it's hoped weddings could resume from 21st June with no or few restrictions, larger weddings are off the table for now. Black couples are getting creative to ensure as many of their loved ones as possible can experience their celebration - even if they can't be there in person. These are what Tessa calls 'hybrid' weddings - a mix of in-person guests and virtual guests who are live-streaming the day.
The key to a hybrid wedding? Making your virtual guests feel special, too. "My couples will be sending food packages to guests that will be attending virtually, to make them feel like they are still part of the wedding," says Tessa. "These will include a slice of wedding cake, wedding favour even mocktail or cocktail."
2. Bold Details
As there are fewer guests at weddings, couples are ensuring their celebration is still joyous by choosing extra-gorgeous décor. "My couples will be going big and bold on the details - décor, floral arrangements, wedding couture, backdrops and stationery," says Tessa.
This is all part of an extra emphasis on guest experience. "A lot of my couples are now more than ever focusing on creating an unforgettable experience for their fewer guests," says Elsie. "The 'show off' bit is literally out of the window and it's all about being more personalised."
READ MORE: 27 Black Wedding Planners & Stylists You Need on Your Radar
3. An Emphasis on Culture
A smaller wedding may not always be 'traditional' in terms of the guest list, but that doesn't mean tradition will take a back seat. Tessa has certainly noticed this. "My couples would like to include more of their culture and heritage in their weddings," she says.
4. Fashion Exploration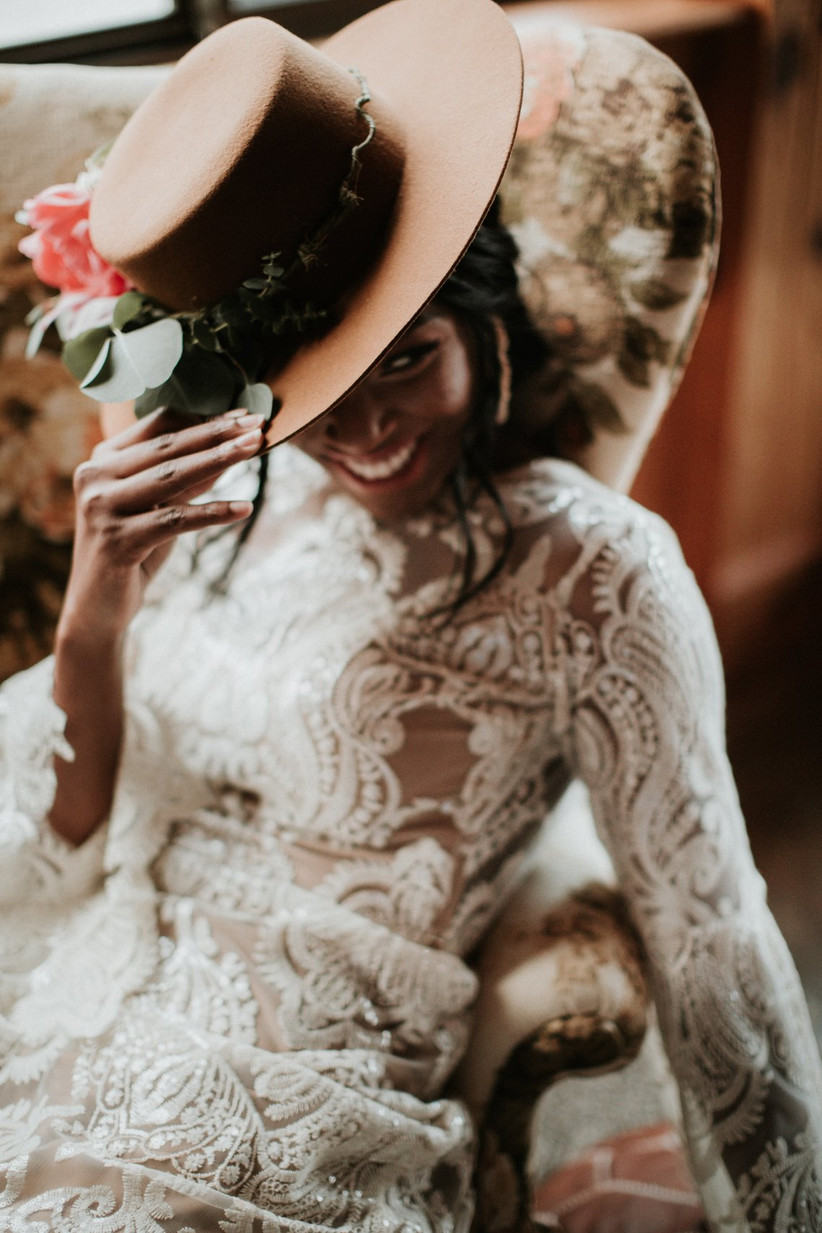 There's certainly no compromising on outfits at weddings taking place under restrictions - quite the opposite.
"I have had lots of interesting conversations on outfits in my consultations this year in preparation for 2021," says Elsie. "Even those who are planning small weddings for 2021 are going all out with real wow factor, they are being more adventurous in their fashion choices."
5. Getting Creative with Safety Measures
For the foreseeable future, weddings will need to comply with guidelines on social distancing and safety measures including wearing masks and providing hand sanitiser. However, rather than treating these as restrictions, Black couples are incorporating these elements into their weddings with style and sophistication.
"Couples will be purchasing customised themed masks for guests to match the theme of their wedding," says Tessa.
READ MORE: Covid-19 Wedding Ideas: How to Ensure Your Guests Have the Best Time on Your Wedding Day
6. Unusual Wedding Venues
Without the need to focus on large venues to accommodate their guest list, Tessa predicts that Black couples will be looking at a range of different spaces for their celebrations and opting for unusual wedding venues. "Couples will be using alternative venues, i.e., a house, garden, private dining rooms and restaurants."
7. Adapted Food Choices
"Food service, a very key element for all weddings, has also embraced a twist," says Elsie. "We are beginning to see a surge in the request for food/celebration boxes. A food box being a box prepped with food and drinks for each guest, literally 'food to go'."
This is another example of ingenuity in action - turning safety measures into something that enhances a wedding experience, rather than letting them feel negative.
"I must say I'm mightily impressed with a lot of the Black vendors who have risen to the occasion to meet the new requests," says Elsie. "These choices as we know are being made against the backdrop of safety given the challenges of 2020."
You'll definitely want someone talented to capture all your special moments of your day - check out our guide to 40 Black wedding photographers who'll give you pictures to cherish for years.