If you love the idea of getting married in a sun-soaked vineyard while sipping on wine made from grapes grown on-site, the good news is you no longer need to jet off to the likes of Italy or France to do it.
In fact, the UK has some of the most incredible vineyards dotted up and down the country, from the Cornish countryside to the Yorkshire hills, and with more and more doubling up as unique wedding venues you could say 'I do' in a truly unique and unusual setting.
Feeling tempted? We chatted to America Brewer, owner of Oastbrook Estate Vineyard in East Sussex, who told us exactly why vineyard wedding venues are becoming so popular and why you should consider getting hitched amongst the vines.
Naturally, we've added our top vineyard wedding venue picks to get you feeling even more inspired, too!
READ MORE:
Why Are Vineyard Wedding Venues Becoming so Popular?
"There are loads of reasons! The main one is it is like getting married in Tuscany or Provence, even California, without having to leave the country" America explains. "This cuts down cost, increases the number of guests that can come as well as reducing your carbon footprint.
"Plus, it is the perfect setting for a rustic luxe wedding - it is a chic space that your guests will be impressed by. At Oastbrook you get the vineyard for the whole weekend too, making the experience longer. You can stay in the Hobbit House the night before as well as the wedding night - plus there is space for glamping for your guests."
Why Should I Choose a UK Vineyard Wedding Venue?
"The obvious one is having fabulous English wine on tap all day! We produce our own wine, so guests can enjoy it and we'll never run out! Again, this option means the wine has not been imported in, another sustainable reason. Overall, a wedding in a UK vineyard is like being on holiday, you feel like you are abroad when you are here! The vines, the palm trees and our swimming pool add to that feeling."
What Are the Advantages of Having a UK Vineyard Wedding Venue Over One Abroad?
"Firstly logistics - organising a wedding overseas can be complex, meaning you will need a wedding planner and need to visit the venue beforehand adding in extra costs.
"Getting married here means you can meet all the suppliers, taste the food in advance, try the wine and so forth. It is a more sustainable choice too: no flying, supporting local businesses such as using guest houses and small hotels.
"Having a destination wedding often means that guests cannot come, whether that is due to cost, time off work or health reasons - having what feels like a destination wedding here in the UK negates these worries."
When is the Best Time of Year to Host a Vineyard Wedding?
"Due to the British weather, it is the summer months. However, we have an indoor Tasting Room for smaller receptions and a marquee for larger ones so whatever the weather you can get married here. Do remember that the vines themselves are greener and lush in the summer months so better for your photos!"
Which Wedding Themes and Styles Work Best at Vineyard Venues?
"There are loads of styles that work here - the obvious ones are rustic luxe. Rustic as it is outdoors and there is a lot of wood, trees and vines but luxe as the space feels so special. A boho wedding would work well too as the space is natural and green."
READ MORE: Rustic Wedding Ideas: 45 Breathtaking Ideas for Your Big Day
The Best Vineyard Wedding Venues in the UK
1. Oastbrook Estates – East Sussex
Kicking off our line-up, we have Oastbrook Estates, an exclusive-use vineyard wedding venue set within uninterrupted East Sussex countryside. You can say 'I do' outside with the vineyard as your backdrop before enjoying wine made from grapes grown on-site while taking in the views.
If the weather is one of your biggest concerns, then you needn't worry at Oastbrook: the newly built Tasting Rooms can host your nuptials and your reception and, with its floor to ceiling window, you won't be missing out on those views.
Finally, for fans of the Lord of the Rings Trilogy (*raises hand enthusiastically*) couples will have the chance to stay at the fabulous Hobbit House – a near exact replica of the one seen in the movies!
2. Brickhouse Vineyard – Devon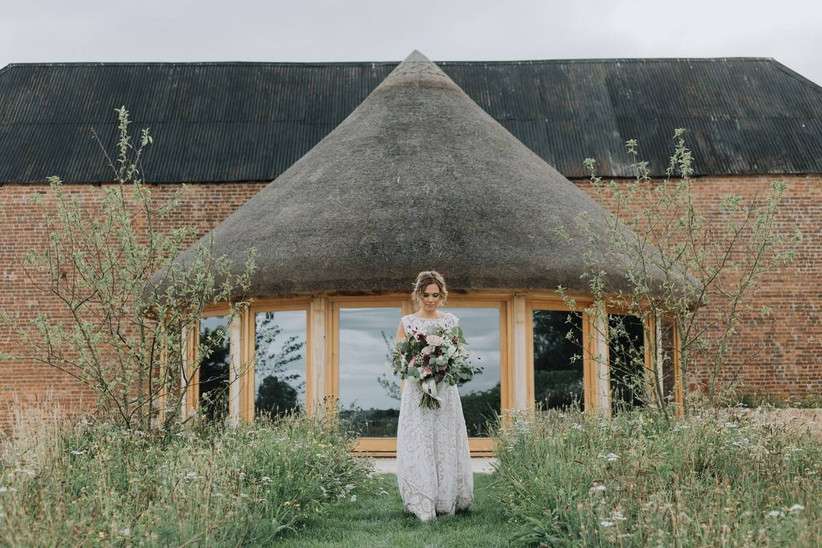 Tucked away in the rolling Devonshire countryside, Brickhouse Vineyard is a peaceful and secluded wedding venue perfect for couples craving a rural retreat. Packed with character, the thatched-roof function room offers the perfect place to enjoy English wine and take in the views after your ceremony.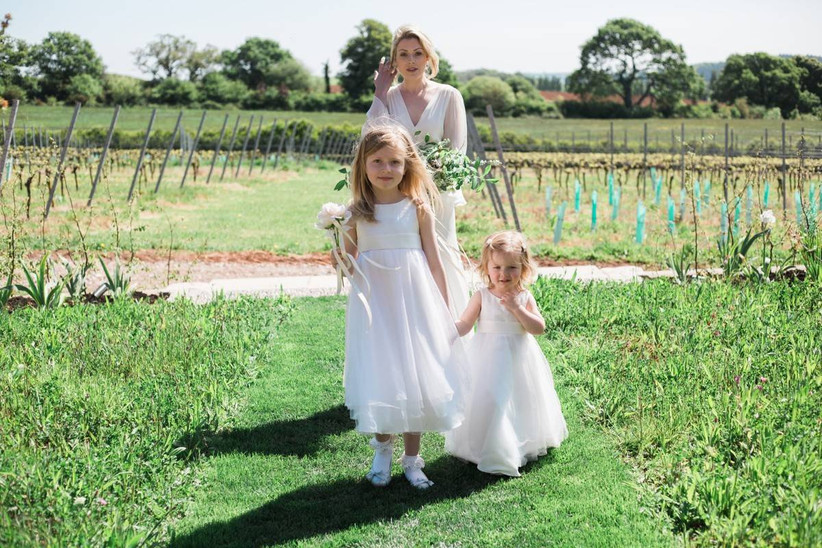 Brickhouse Vineyard specialises in small weddings with up to 60 guests as well as elopements and vow renewal ceremonies, so if you're looking to host an intimate or laidback wedding, this could be the venue for you.
Packages - including the all-important wine – are on offer and stunning accommodation is available just a short distance from the venue, making this a fuss-free vineyard venue choice.
READ MORE: 15 of the Best Wedding Venues in Devon
3. Trevibban Mill Vineyard – Cornwall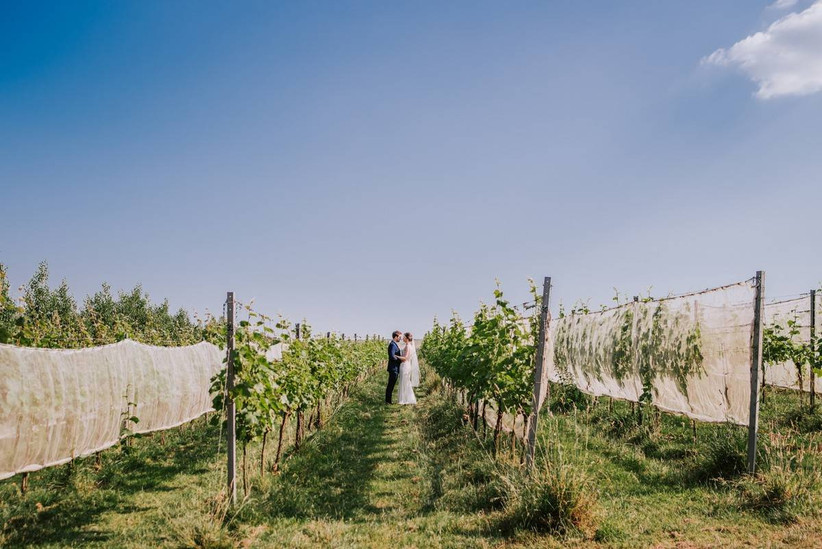 Hidden away down a Cornish lane brimming with wildflowers is Trevibban Mill, a contemporary vineyard wedding venue located just a stone's throw from the scenic harbour town of Padstow. The vineyard boasts 11,000 vines and apple trees and a working winery at its centre – it doesn't get more locally sourced than this!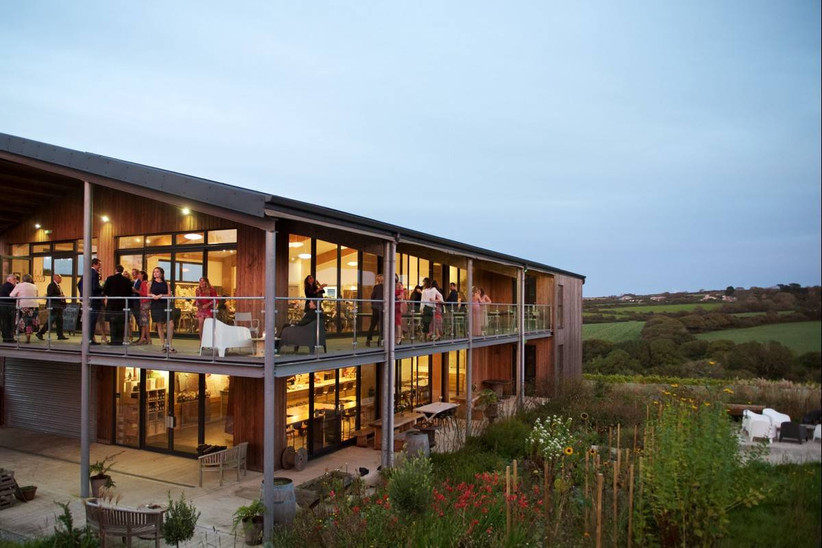 Trevibban Mill invite couples to enjoy the surroundings regardless of whether they choose their wine, however with over 20 national and international awards, we reckon we'd be toasting with wine made on-site!
The Upper Deck space can be used for ceremonies and receptions and boasts panoramic views of the surrounding countryside. At the end of the night, an Eco Lodge is available on-site for up to four people and up to 40 can sleep lakeside in tipis and bell tents.
4. Hencote Vineyard – Shropshire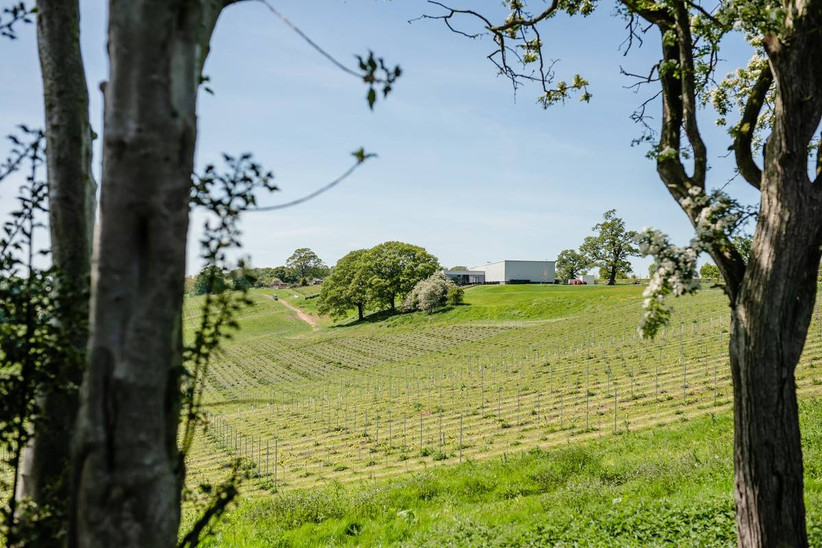 Set on top of a hill, looking down across the vineyard and the surrounding Shropshire countryside is Hencote. The space is all about the view here, with the glass fronted The View Restaurant, Bar and Balcony designed for gazing out across the landscape while sipping a glass of Hencote wine or tucking into the locally sourced food on offer.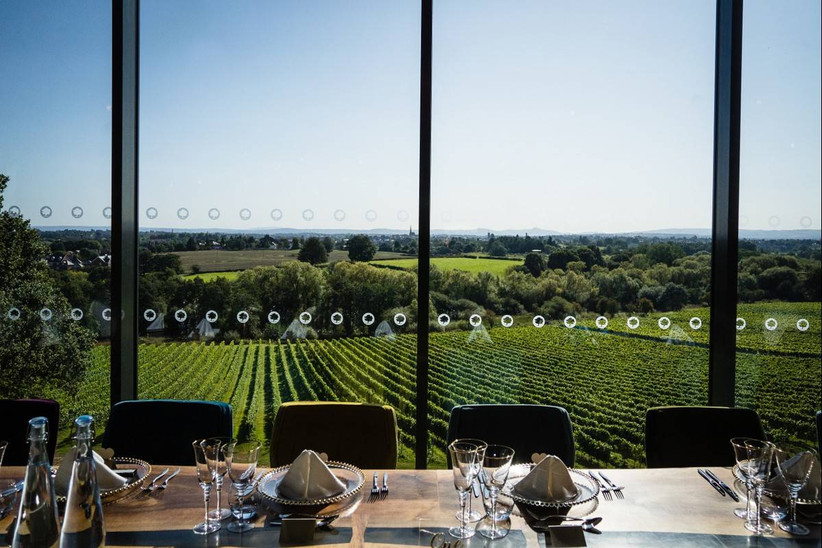 Couples are invited to say 'I do' outdoors amongst the stunning scenery before making use of the 24,000 lush vines for their romantic wedding photographs. After getting those all-important snaps, you can then head indoors where you can be joined by up to 100 guests for fine dining and complementary wines.
At the end of the night, you needn't worry about taxis thanks to the sumptuous on-site accommodation. The restored Georgian haybarn, The Grange, boasts seven ensuite bedrooms while the 10 luxury glamping lodges come complete with hot tubs!
5. Holmfirth Vineyard – West Yorkshire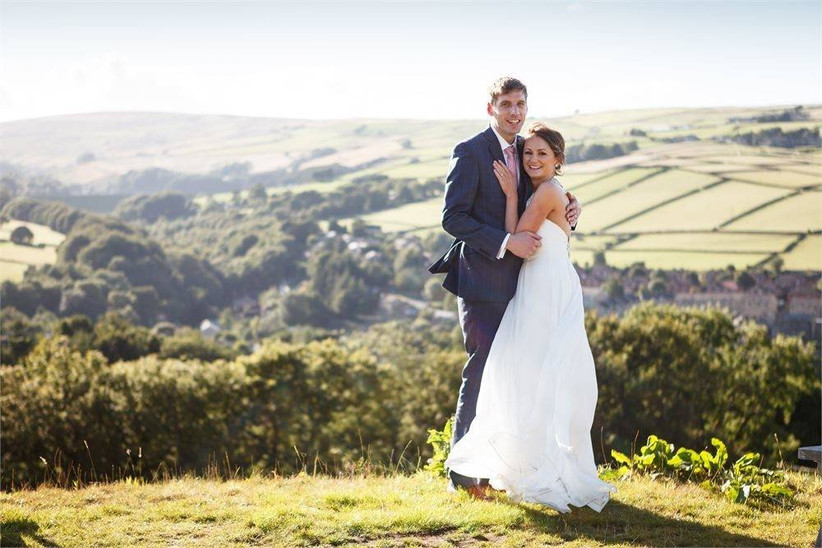 The family owned Sheveling Wine Estate is situated at Holmfirth Vineyard, a seven-acre estate complete with unspoilt Yorkshire countryside views. Indoor and outdoor ceremonies are on offer here as well as outdoor blessings and twilight ceremonies – Holmfirth is more than happy to do your day, your way!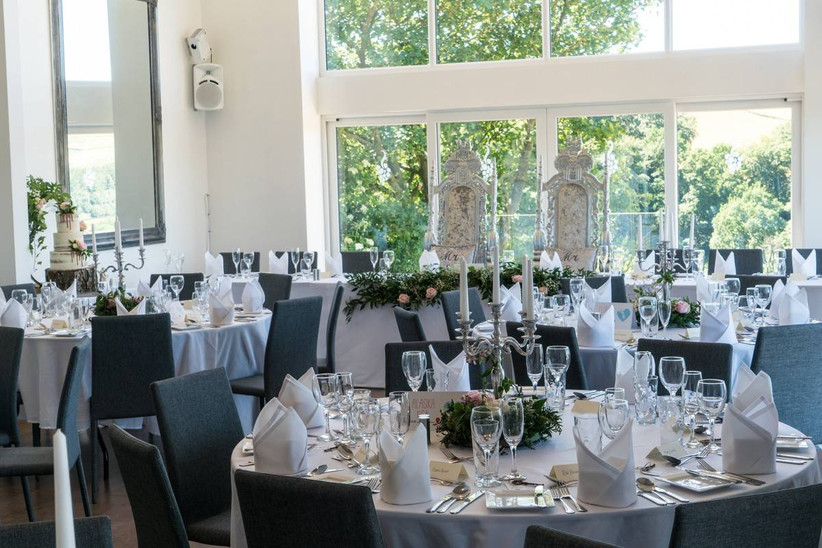 The Solaris Suite, with its curved shape and floor to ceiling windows designed to show off as much of the magnificent views as possible, will be exclusively yours for the day. Here you can enjoy a wedding banquet with up to 140 guests.
At the end of the night yourselves and your chosen guests can kick back in the self-catering eco apartments at The Retreat which features a complimentary honeymoon suite.
READ MORE: 13 Amazing Small Wedding Venues in Yorkshire
6. Stanlake Park & Vineyard – Berkshire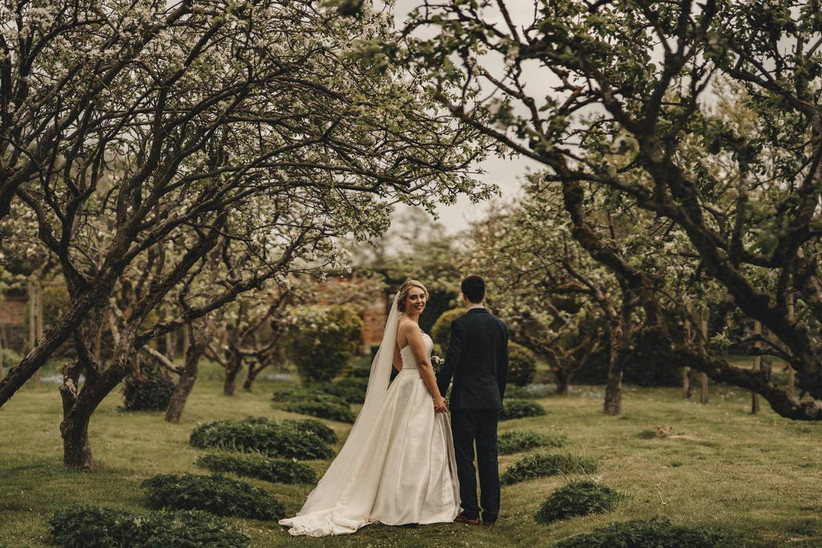 Stanlake Park & Vineyard is a barn wedding venue nestled within a wine estate, giving couples the best of both worlds. The estate dates back centuries and offers you the chance to say 'I do' within its ancient grounds or within the grade II listed Coach House.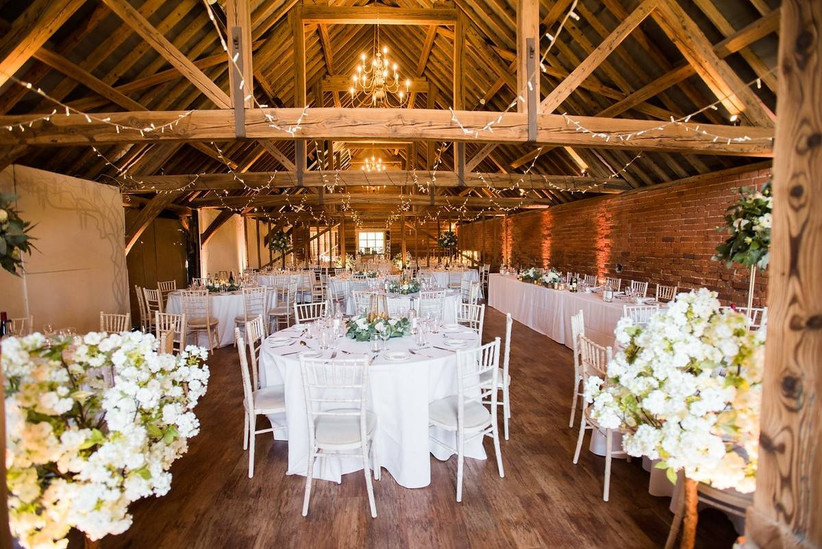 After your vows, up to 150 guests can join you in the magnificent and characterful Vineyard Barn. The high beamed ceilings and exposed brick perfectly complement rustic, country wedding themes.
Guests will be treated to first-class wines, including those made on the estate, as well as a fantastic menu created by the head chef. Dishes can be selected from a varied menu designed by the head chef or created especially for you.
7. Denbies Wine Estate – Surrey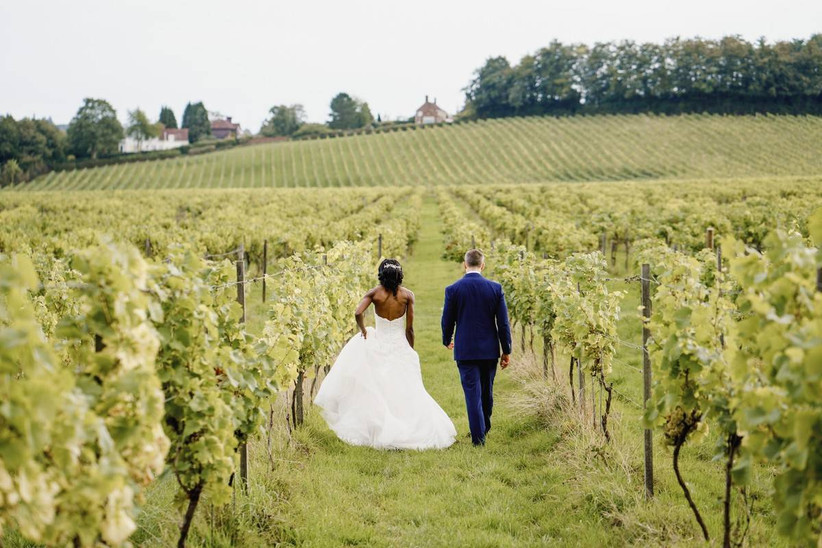 Denbies Wine Estate is England's largest vineyard and one of Surrey's most popular wedding venues. Set within 265 acres of vines, this is a fantastic choice for couples craving peace and privacy on their big day.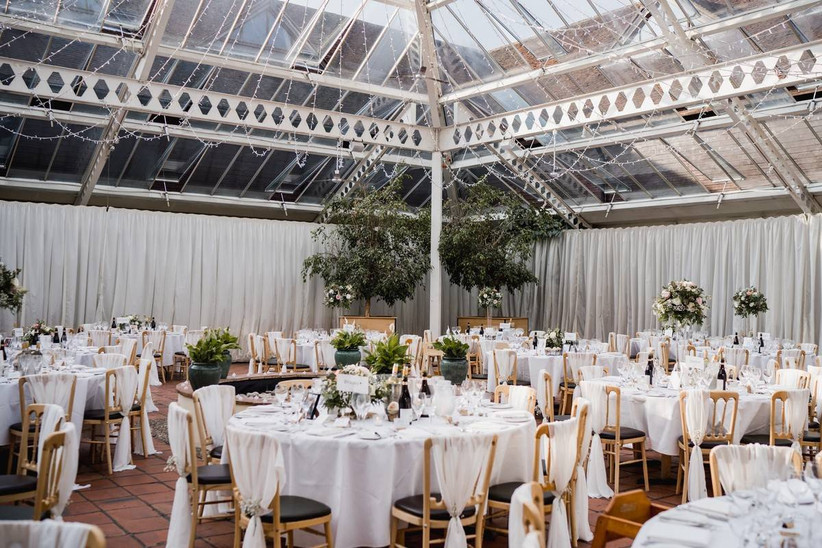 Although large, the venue is more than happy to host more intimate weddings of between 30 to 60 guests in The Gallery Restaurant. The Gallery boasts panoramic views of the vineyard and is the perfect space for smaller wedding celebrations.
Alternatively, the Conservatory Atrium and Garden Room can be combined to accommodate between 80 and 400 guests, allowing you to celebrate with all of your friends and family.
8. Highdown Vineyard – West Sussex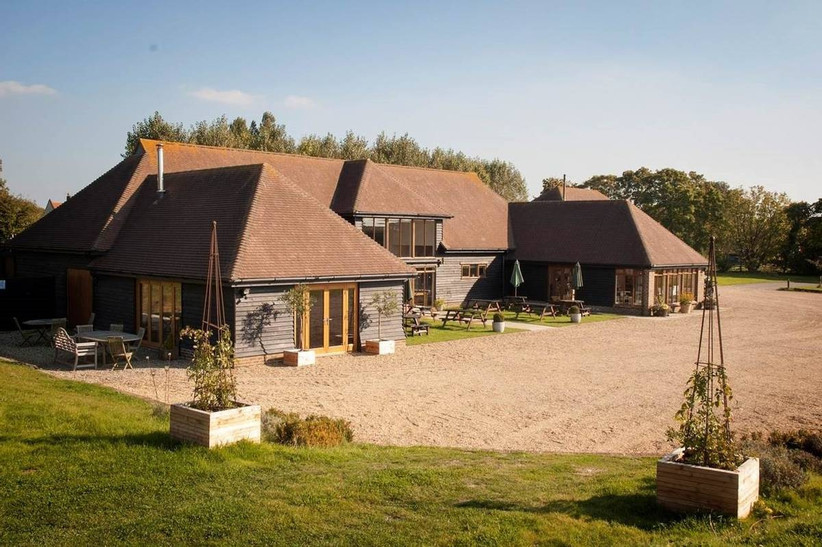 Nestled on the slopes of Highdown Hill between Littlehampton and Worthing is Highdown Vineyard, a wedding venue complete with its own supply of award-winning wines. With a rustic yet contemporary barn, Highdown gives couples country vibes while retaining an air of luxury and sophistication.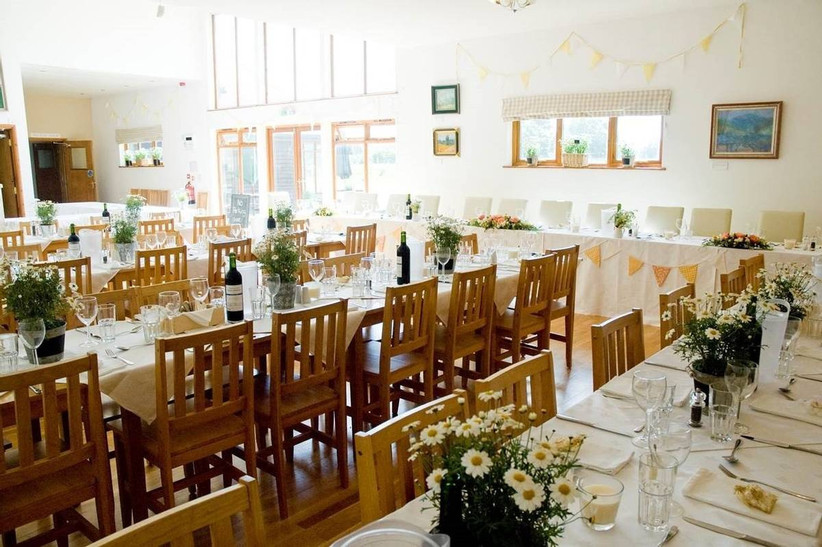 Light floods into the barn through the large windows in the summer and wood burners add warmth come the winter. The barn can accommodate up to 90 people for a civil ceremony, wedding breakfast and reception but if you're after something a little larger, you're welcome to choose the marquee over the central courtyard.
Flexibility is key at Highdown and the family-run venue is only too happy to create a bespoke wedding day for each and every couple, regardless of their budget.
9. Three Choirs Vineyard Hampshire – Hampshire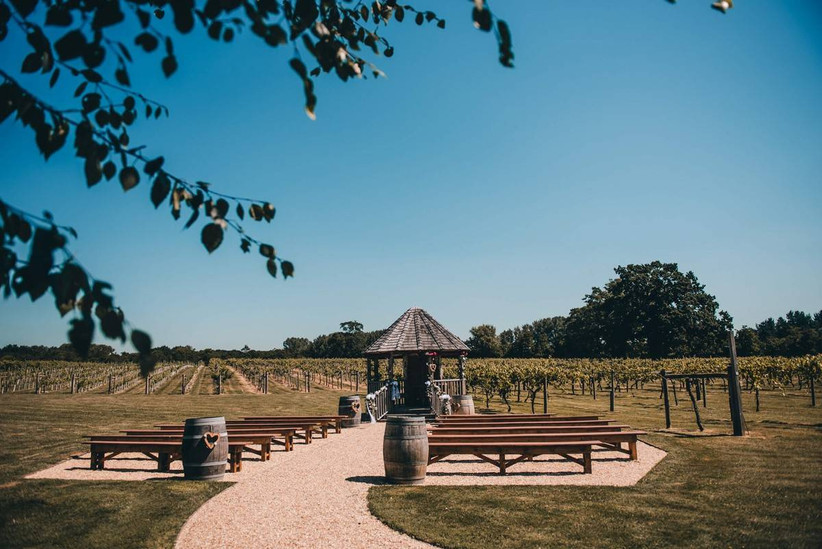 Set in 40 acres of breathtaking estate and vines, at the foot of Meon Valley, the views at Three Choirs Vineyard certainly won't disappoint. You can say your vows under the shade of The Gazebo, with the vines as your backdrop before heading into The Old Winery for fun and festivities.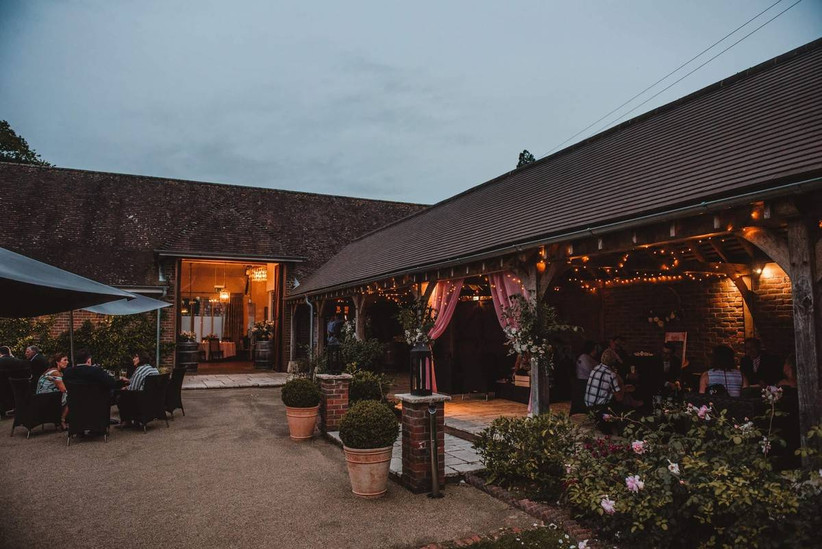 The characterful winery is packed with wooden beams, exposed brick and fairy lights that lend themselves perfectly to rustic, laidback wedding themes. Once inside guests can enjoy a selection of wines and sparkling wine made on-site along with a menu handpicked by you.
Caterers, Wild Gastro, are only too happy to create the wedding feast of your dreams. You can select anything from a formal three-course meal to a relaxed summer BBQ.
10. West Street Vineyard – Essex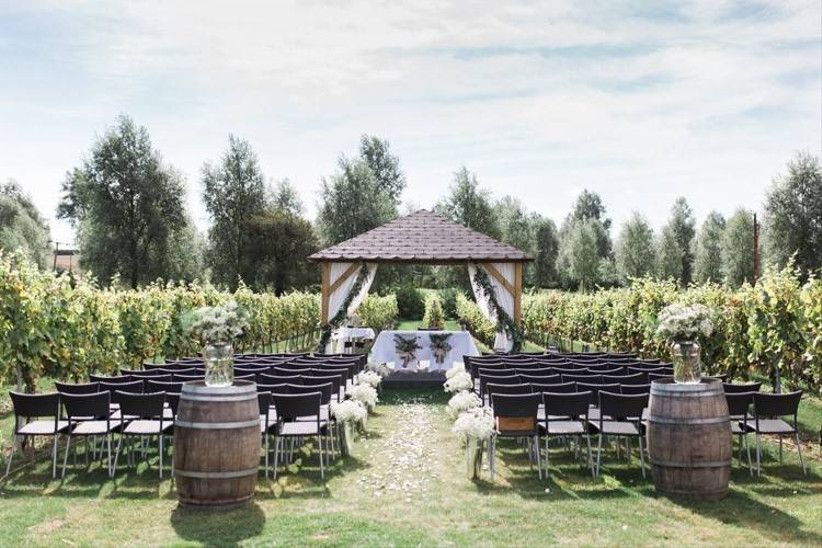 This boutique vineyard overlooks River Blackwater and the surrounding countryside and is a great choice for more relaxed weddings. You can get married in the gazebo outdoors or, if the weather doesn't cooperate, inside the elegant ceremony room indoors. West Street Vineyard can accommodate up to 90 for a ceremony or sit-down meal and up to 120 for a more relaxed buffet-style celebration.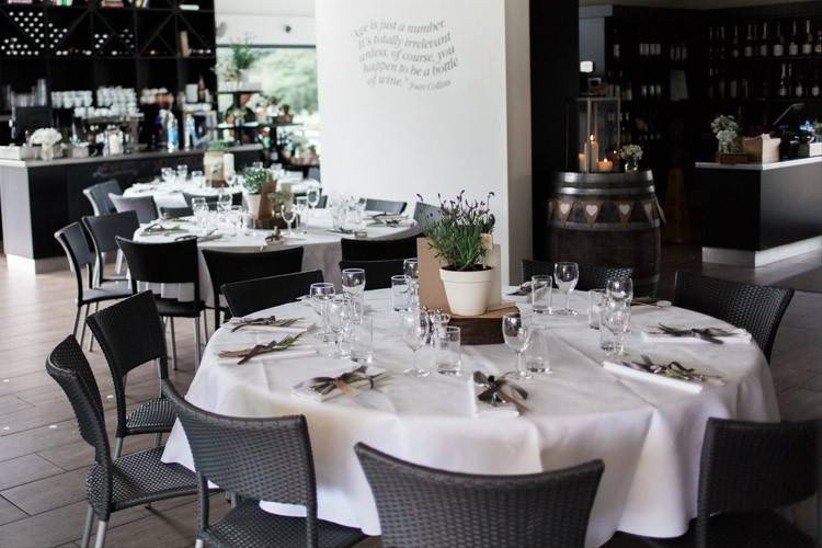 The venue also boasts a terrace that's perfect for sipping wine on while taking in the Blackwater valley views on sunny summer evenings. Speaking of wines, couples can choose from a selection made from the grapes produced at West Street – the perfect accompaniment to the delicious food offered here.
Whether you fancy an afternoon tea, casual BBQ or formal meal, the team at West Street Vineyard can make it happen for you.
Found your perfect venue? Before you sort the rest, check out the 21 biggest wedding trends for 2021.