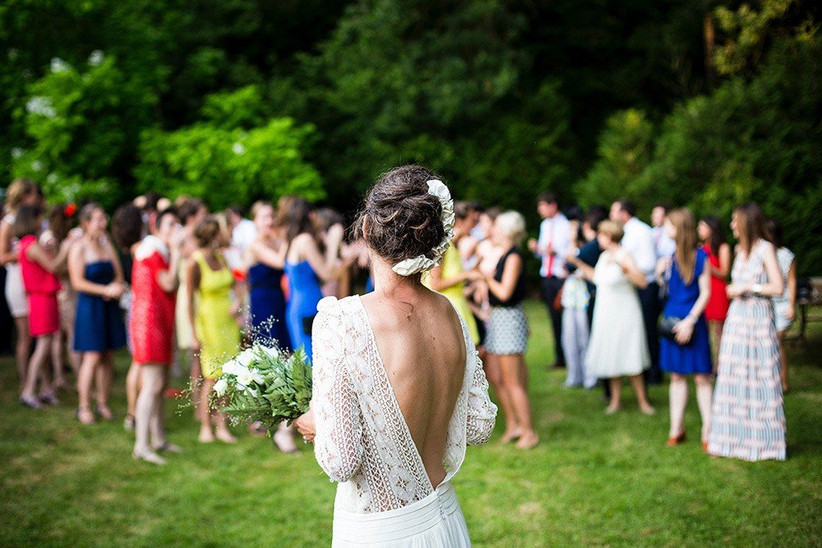 When it comes to what to wear to a wedding, the rules can feel a little blurry. Some couples very much stick to traditional wedding etiquette and expect their guests to be in formal attire, while other couples are far more relaxed.
So where do you start? And how to you know what to wear to the wedding? To help you we have listed the wedding guest outfit rules that you should follow and addressed some of your top wedding guest outfit questions and concerns.
Once you have read this we are sure you will be on of the best dressed wedding guests of the season!
READ MORE: Stylish Wedding Guest Dresses for Under £50
5 Wedding Guest Outfit Rules Everyone Should Know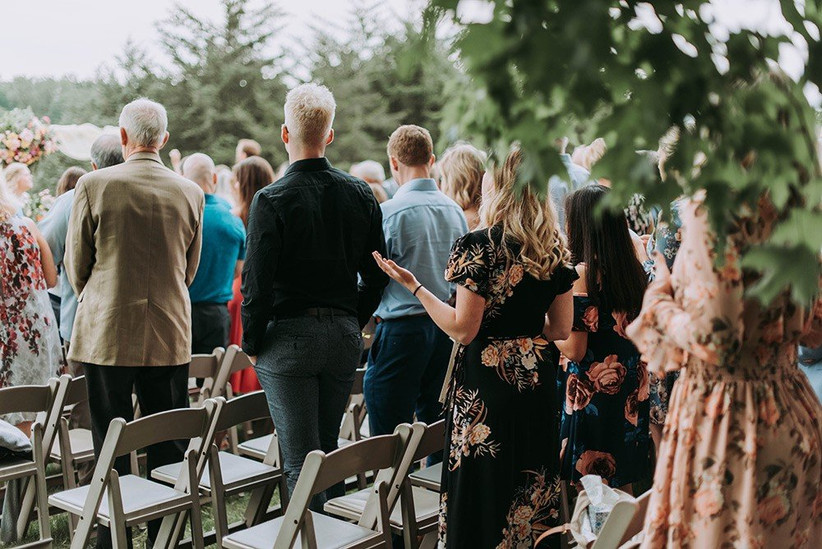 If you are unsure about your wedding guest outfit then a quick scan through our wedding guest outfit rules will help you decide if you are on the right track.
1. Be Comfortable
It sounds like an obvious one but you need to feel both physically comfortable (no painful shoes you struggle to walk in) and emotionally comfortable with your outfit. Essentially you want to be a more dressed up version of yourself, so make sure you pick something you love, that fits well and – most importantly – that you can dance in.
2. Dress Up
It's a special day so dress up! This doesn't mean you have to bring out your tiaras and diamonds but no matter how relaxed the dress code, you want to make the day feel special. If the couple have expressed they want an informal dress code then you can choose something relaxed that still feels great.
3. Accessorise
Accessorising is a great way to change up an existing outfit so it looks a bit different and it also makes you feel that bit more special. Whether it's a new clutch bag or a fancy fascinator, remember to consider your accessories.
4. Avoid White and Colours That May Photograph to Look White
White, ivory, champagne, we are looking at you! Does your wedding guest outfit have a hint of bridal about it? If you are in doubt, DON'T.
5. Think About the Couple (… But Don't Ask Their Opinion)
If you are invited to the wedding it's pretty clear you are close to at least one of the couple, do you think they would consider your outfit outrageous? If you are fairly sure they would be fine about it then go for it… but don't ask them! Imagine having 100 guests all asking your opinion on their outfits when you are trying to plan the biggest event of your life!
READ MORE: 18 Rules All Wedding Guests Should Follow
Your Wedding Outfit Questions Answered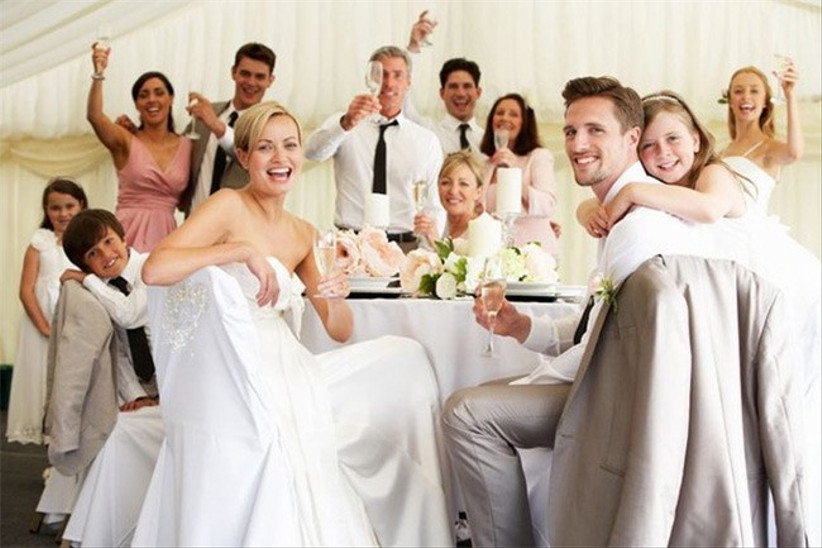 We hear so many questions from wedding guests about what to wear to a wedding and what not to wear to a wedding, and many of the questions are the same. We have picked out some of the most frequently asked wedding guest outfit questions and concerns to help you plan the perfect look.
Can I Wear White to a Wedding?
No. We know you know this. Even though some couples may not mind, you never know, so we say it's best to err on the side of caution and save your fabulous white dress for a different occasion.
Can I Wear Ivory or Champagne to a Wedding?
No, this is basically white.
Can I Wear Black to a Wedding?
Traditionally wearing black to a wedding meant you weren't very happy about the union of the couple – so old-fashioned etiquette would say no. However, if you just can't bear the thought of tearing yourself away from the dark side then consider dark navy or team your LBD with vibrant accessories.
What Colours Are You Not Supposed to Wear to a Wedding?
If you are staying with tradition then black and white are serious no nos, and even red is said to mean you are making a statement that you are angry about the wedding. We would say avoid black dresses and white dresses but bold red is perfectly ok.
Do I Need to Wear a Hat or a Fascinator?
You probably want to feel like your hair looks a little different to your everyday look and a hat or a fascinator is a great way to do this. However, if the couple insist on the female guests wearing hats they will likely put this on their invitations. If it isn't mentioned then you will find many guests forgo hats and fascinators, so do what makes you feel most comfortable.
Should I Cover My Shoulders For the Wedding?
Traditional etiquette would say yes but unless the couple are having a very formal ceremony – for example in a cathedral – then you will probably be just fine with your shoulders showing. If you feel unsure then a pretty wrap or jacket would be perfect for the ceremony and you can take it off to change up your look later in the day.
Can I Wear Flat Shoes to a Wedding?
Absolutely! The couple will be much happier with a guest in flats who is happy to dance all night long than a grumpy guest in shoes that hurt their feet. There are plenty of gorgeous flat shoes out there that would be perfect for a wedding.
Should I Stick to the Dress Code?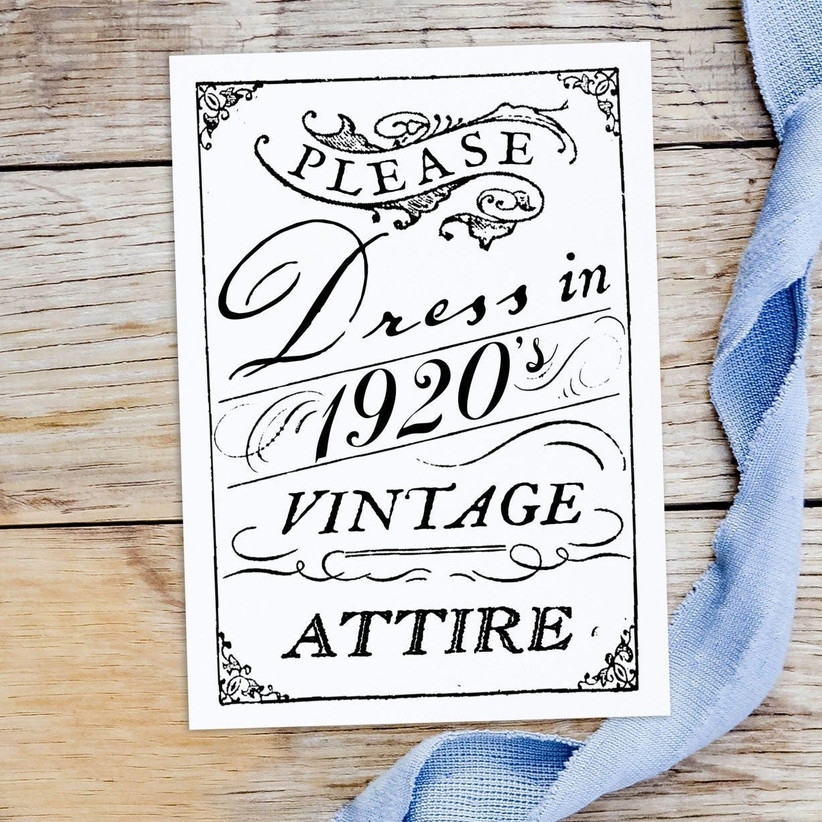 Image: Etsy
Yes! If the couple have gone to the trouble of stating a dress code on their invitations then they are serious about it, so choose an outfit that is dress code appropriate.
What Do I Wear If There is No Dress Code?
If there is no dress code stated then assume it's a formal occasion, you don't need to go for tuxedos and ball gowns but a nice suit or a pretty dress will be perfect.
Can Female Guests Wear Trousers to a Wedding?
Of course they can! It's a question guests ask a lot but there are so many beautifully tailored trousers and suits out there in a range of gorgeous shades. If you are not a dress person then trousers or even a jumpsuit could be a perfect option for you.
Where Do I Start?
If you want to keep browsing ideas then we love Whistles, Phase Eight, John Lewis, Topshop, Marks & Spencer, Dorothy Perkins and Ted Baker for gorgeous wedding guest outfits.
Alternatively, we have rounded up some of the best wedding guest outfit ideas to get you started.