What to Wear to a Wedding: Outfit Ideas & Dress Codes Explained
There's a lot to consider when you're putting together your wedding guest look - and fashion rules have changed. We explain what to wear (and what to definitely not wear) to a wedding in 2021.
We have included third party products to help you navigate and enjoy life's biggest moments. Purchases made through links on this page may earn us a commission.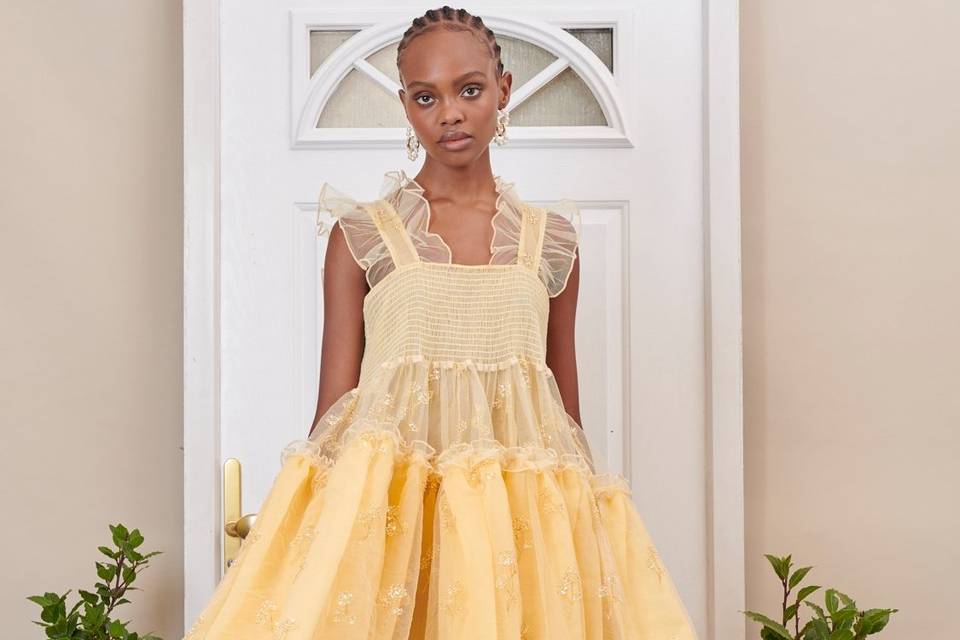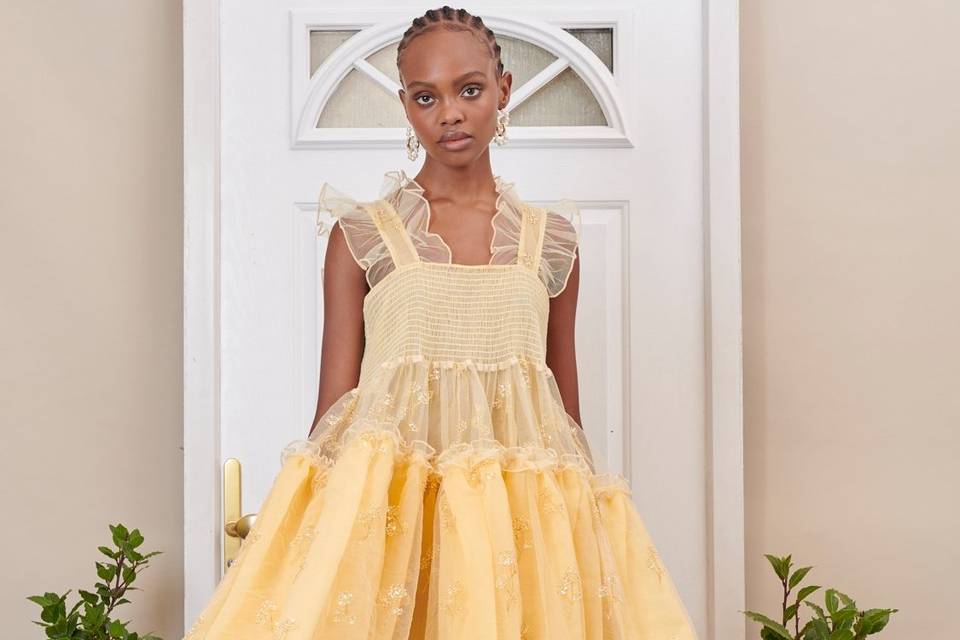 Choosing what to wear to a wedding is a unique fashion challenge.
Firstly, you need to strike that tricky balance between looking your fabulous best - just think of all the photos - and being appropriate to the occasion. 'Here to upstage the couple' is not a good look.
Then you have the dress code dilemma.
If there's no dress code included, you're in wedding-guest-fashion limbo. But if there is a dress code on the invitation, it's not always clear exactly what is meant. We've all been through the low-key drama of trying to interpret 'smart casual'.
To help you navigate these challenges, we're sharing the shortcuts to deciding what to wear to a wedding.
We've included outfit ideas that will work for all kinds of wedding. And to make life easier, we've decoded common wedding dress codes.
Scroll on to discover how to put together your perfect wedding guest look.
READ MORE
We have included third party products to help you navigate and enjoy life's biggest moments. Purchases made through links on this page may earn us a commission.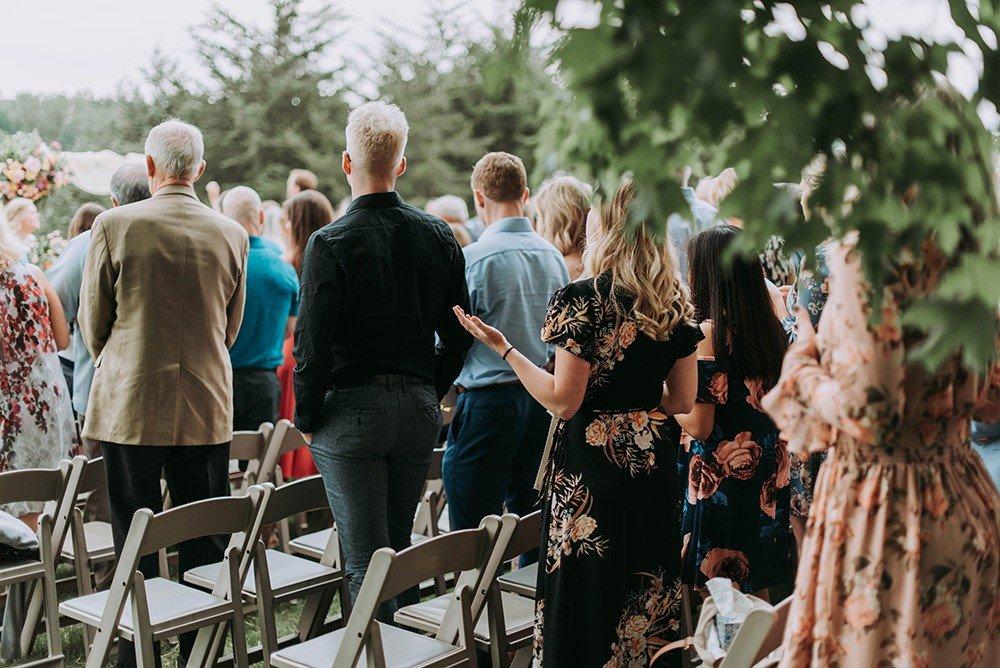 1. Follow the Wedding Dress Code
A wedding is not the occasion to showcase your inner rebel; the day is about the couple, not the beating of your maverick heart. If there's a dress code, follow it - you can always include a subtle, personalised twist. These are the classic wedding dress codes:
White tie: the most formal dress code of all, for men this involves a single-breasted black tailcoat with white waistcoat and bow tie. It's not the kind of outfit many men will have hanging around in their wardrobes, but you can rent all the elements. For women, it's a full-length dress.
Black tie: slightly less formal, this means men should wear a midnight blue or black dinner jacket (called a 'tuxedo' in America), a dress shirt and a bow tie. For women, you'll probably feel most comfortable in a stylish maxi in any colour. You may also see 'black tie optional', which basically means rock up looking smart but men don't have to wear a dinner jacket (do wear a dark suit, though, to avoid sticking out like a sore thumb).
Lounge suits: also called 'jacket and tie', for men, a suit and tie will suffice; for women, it's on the smarter side, whether a dress, trouser suit or jumpsuit. Think dinner with the in-laws at a pricey restaurant and you've got the vibe.
Smart casual: the most dreaded of dress codes, smart casual means different things to different people - honestly, we'd go with the same kind of looks as for 'lounge suits'.
Garden party: not a traditional dress code, but one we're seeing more and more. This is chic but slightly more relaxed - we say a suit but not necessarily a tie for men, and a day dress for women.
You may also see couples putting a 2021 update on wedding dress codes - 'red carpet Beyoncé', for example, or 'Roaring (20)20s'. If in doubt, ask the couple what they mean.
2. Play Fashion Detective
No dress code on the invitations? Start by checking out the venue - if it's a laidback rustic barn, for example, a sleek cocktail dress probably won't feel right. Chic country house? Go in a more formal direction.
You could also ask the couple for a steer on their wedding style to help direct your outfit.
We're not saying that choosing what to wear for a wedding should involve sacrificing your personal style. It's about working out what's appropriate to that particular day, then putting your own twist on it.
Sunset Garden V-Neck Ballerina Dress – £335, Needle & Thread
This Needle & Thread dress is a chic alternative to the classic wedding garden-party floral, with its zig-zagging tulle ruffles, but it would still work perfectly at a formal event. Pair it with chunky gold jewellery for an up-to-date look.
Pink Ditsy Floral Print Frill Dress – £55, River Island
This River Island dress is similarly garden-party-pretty, but the high neck keeps it feeling fresh.
Satin Dress – £34.99, H&M
We love this H&M midi dress for weddings because it's both stylish and simple to accessorise in a way that suits your personal aesthetic. It's also available in dusky pink.
Alessandra Rich Button-Embellished Gingham Midi Dress – £1,160, Net-a-Porter
This Alessandra Rich dress is in bang-on-trend gingham, but the silhouette and pearl button detailing also mean it's elegant enough for a formal wedding.
3. Consider Appropriate Colours
Do some research before the wedding to check whether any colours are culturally inappropriate at the wedding you're attending. At Western weddings, for example, wearing white is generally frowned upon because that's traditionally a bridal colour; at an Indian or Chinese wedding, avoid red for the same reason. In some cultures, black and white are considered to be unlucky.
READ MORE: What to Wear to an Indian Wedding as a Guest
You may also want to check what colour the bridesmaids will be wearing, so you can choose something different - you don't want to upstage the couple but nor do you want to blend into the wedding party.
4. Keep the Sparkle Subtle
Unless the dress code specifies full-on sparkle - and we've seen some weddings where guests have been asked to dazzle! - don't go overboard with metallics. Subtle embellishments: yes. All-over sequins: save it for another occasion.
DREAM Juliet Sequin Midi Dress – £225, Sister Jane
The embellishment on the skirt of this Sister Jane dress is very wedding-appropriate, giving a hint of twinkle on the straps and skirt.
Lorelle Pink Daisy Jacquard Midi Dress – £145, Kitri
Rather than going for a high-shine metallic, look for a fabric with a subtle gleam, like Kitri's Lorelle, which comes in a sheeny-shiny jacquard.
Diane Dress – £215, Rouje
The burnout velvet fabric of this Rouje dress feels very luxe and has a wonderfully subtle shine. Velvet doesn't have to be only for winter weddings - this extra-light version is ideal for summer, too.
5. Ditch Denim
Yes, we mean colourful denim too - those pale pink jeans you have may be beautifully cut, but denim in all forms has an ultra-laidback association that isn't quite right for a wedding.
READ MORE: 18 Rules All Wedding Guests Should Follow
6. Prioritise Comfort
It sounds like an obvious one, but you need to feel physically comfortable with your outfit - this is not the time to try out heels if you've always been a flats wearer.
Consider emotional comfort, too. As we've already said, dressing in a wedding-appropriate way doesn't mean abandoning your personal style. If you never wear dresses, for example, don't start now just because you think you ought to for a wedding. There are plenty of jumpsuits, trouser suits and other separates that will look utterly chic.
Straight High Waist Trousers - £75, & Other Stories
Choose trousers in a pastel shade, like this & Other Stories straight-leg pair, if you're worried about looking too office-wear. A ruffled blouse or a cami and blazer will finish the look nicely.
Black Floral Print Split Hem Sleeveless Jumpsuit – £22, Boohoo
This Boohoo jumpsuit looks considerably more expensive than the price tag, and is a real wear-again piece.
Belinda Black Tux Detail Jumpsuit – £225, Reiss
Going to a wedding where it's ok to wear black? This Reiss jumpsuit is such a chic option, with a front designed to mimic a tuxedo.
Wrap Jumpsuit with Belt – £49.99, Zara
This Zara jumpsuit is ideal for the modern minimalist, although you could also add interest through bold accessories.
READ MORE: 22 of the Best Wedding Guest Jumpsuits
7. Bring a Cover-Up
If the couple are having a very formal or religious ceremony, it's often appropriate to cover your shoulders and possibly arms for that part of the day. That doesn't mean, of course, you have to choose a long-sleeve outfit for the wedding - just have a cover-up to hand. It'll also be useful for any outdoor parts of the celebration, and for the evening when temperatures drop. Make sure you try it on with your outfit to make sure the necklines match up.
Single Breasted Wide Shoulder Blazer – £135, & Other Stories
A sculptural blazer, like this & Other Stories design, adds cool-girl chic to any outfit, whether you're going minimalist or romantic.
Knit Cardigan with Gem Button – £27.99, Zara
If you're buying a new cover-up, make sure it's something you'd wear again - we'd be pairing this gorgeous Zara cardigan with high-waist jeans for a high-style weekend look after the wedding.
Floral Print Kimono – £30, Boohoo
A kimono is an easy win as a wedding cover-up - we love this Boohoo maxi design, with its romantic floral print.
8. When in Doubt, Go Long
This isn't a hard and fast rule - there will be weddings where a short dress or tailored shorts would be just the thing. However, if you're unsure, go long - that's midi or maxi over mini, and trousers over shorts.
READ MORE: 39 of the Biggest Wedding Guest Mistakes to Avoid
9. Don't Worry About a Hat
Hats were once de rigeur at formal weddings in the UK, along with their opinion-dividing cousin, the fascinator. It's far less common nowadays - if a couple wants the female guests wearing hats, they will likely put this on their invitations. If it isn't mentioned, you will find many guests forgo hats and fascinators, so do what makes you feel most comfortable. You could always add a hair accessory to give your look that extra something special.
Rhinestone Embroidered Alice Headband – £23, & Other Stories
Planning on weating the same outfit to multiple weddings? Switching up your accessories will help you look different every time - particularly if you wear a statement headband, like this & Other Stories design. The rhinestone embroidery makes it feel extra glam.
Diamante Encrusted Bulldog Clip – £10, Accessorize
Bulldog clips are the hair accessories of 2021. This Accessorize design is both on trend and totally wedding-worthy.
Pack of Two Scarf Scrunchies – £18, Anthropologie
Scrunchie scarves are the easy way to add a note of elegant insouciance to a wedding guest look. This pack from Anthropologie features two gorgeous designs you can easily wear again after the wedding.
READ MORE: 53 of the Best Wedding Guest Accessories
10. Incorporate Sustainability
Sustainability is a key concern in 2021 and beyond - and that extends to wedding guest fashion. We're not saying you have to buy something new for a wedding, unless you want to. You can use these dos and don't of wedding guest dressing to put together a look from your existing wardrobe, as a planet- and budget-friendly alternative. You could also set up an outfit trade with a well dressed friend!
If you are buying a new outfit, you can still make a sustainable choice by opting for something you'll get plenty of wear out of after the wedding, or by shopping for second-hand or vintage pieces.
What's more, there are an increasing number of companies offering designer clothing to rent, so you can wear something truly special with less waste. Check out Selfridges Rental, By Rotation and Girl Meets Dress.
Outfit sorted? Now you can start thinking about the wedding present - check out our edit of beautiful wedding gifts for the happy couple that they'll treasure forever.