14 Wedding Gift List Ideas for 2023
From social gifting to kitchen gadgets and once-in-a-lifetime experiences, these are the best wedding gift list ideas for you and your partner to consider
We have included third party products to help you navigate and enjoy life's biggest moments. Purchases made through links on this page may earn us a commission.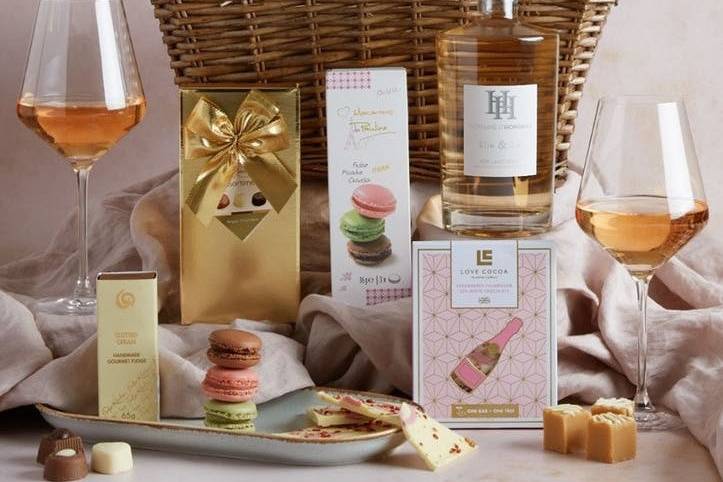 Sponsored By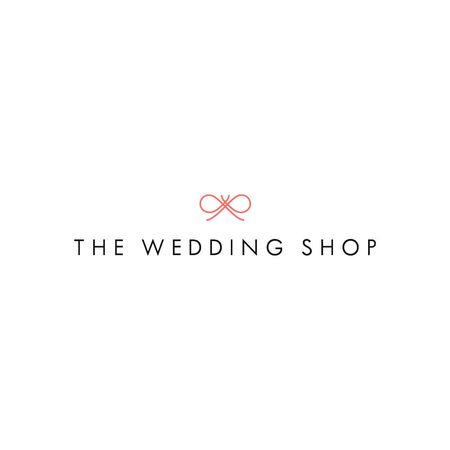 When surrounded by so many wonderful options, making the right choice when it comes to choosing the perfect wedding gift can be tricky. But fear not as we've put together a list of seriously good ideas to get you started on your search for the ideal wedding gift.
After regaining a sense of normality in 2022, this year feels like the perfect opportunity for couples to reinvent their approach to weddings, and with more freedom at your fingertips, we think the next wedding trend is in sight has to be authentic experiences.
The ever-creative team over at Prezola and The Wedding Shop have once again assembled an incredible list of popular wedding gift choices for you to choose from. From stylish home décor gifts to imaginative getaways in tranquil destinations, their picks are all centred around providing a sense of genuine experience through each gift.
14 On Trend Wedding Gift Ideas for 2023
1. Wellbeing Pod Essential Oil Diffuser — £95, Neom Organics London
In the spirit of creating an enjoyable experience in the home, this Wellbeing Pod Essential Oil Diffuser by Neom Organics London feels like the product to kick off our list. Not only does it flood the surrounding space with delightful aromas, but it looks pretty fabulous and is destined to give off good vibes wherever it's placed.
We love an environmentally-friendly product, and this one comes with a stylish upcycled wood base, along with other exciting features that make this such a great gift for any couple!
2. Berit Mogensen Lopez Art Print — £48, The Poster Club
Nothing adds culture to a space like a cool piece of art. If you and your partner want to spruce up your living space, this Berit Mogensen Lopez Art Print from The Poster Club is a great option to go for.
This particular piece, Transparent Rose, is printed on high-quality paper for long-lasting durability. Delightfully colourful, yet not so vibrant that it overbears its surroundings, this wedding gift is both cool and eye-catching.
3. Wooden Bath Tidy — £60, The White Company
How does the thought of lounging in a hot bubble bath sound? Pretty good, right? Make the experience even more relaxing and enjoyable with this Wooden Bath Tidy from The White Company. It's made from sturdy oak and is both stylish and chic.
There's enough room on the tray for all the essentials you need during your end-of-day downtime, we're thinking a large glass of wine and a nice candle.
4. Luxury Rose Hamper — £56, Clearwater Hampers
A little more traditional, this superb Luxury Rose Hamper by Clearwater Hampers comes with an array of items that will satisfy most cravings of a post-wedding celebration.
Fan of rosé and sweet dainties? Well, you're in for a real treat as this hamper features a large selection of premium-style items for a luxurious and indulgent experience.
5. Gift Voucher — £50, Patch Plants
You don't need a green thumb to appreciate how cute plants can look! This nifty £50 Gift Voucher from Patch Plants gives you access to a catalogue of the finest sprouts, shrubs, bushes and trees you might need for your home space - as well as information about each item, so you feel confident in caring for and maintaining your greens.
6. Atsu Brass Hanging Planter — £40, Nkuku
Staying with the theme of plants, the Atsu Brass Hanging Planter by Nkuku would make for a charming wedding gift. Bringing nature into your living area helps add freshness and style!
Not only do you get the air-purifying benefits of the plants, but the chic style of these potted planters are stylish and bang on trend - who wouldn't want these in their home?
They come with leather ties, so you can hang them wherever you like.
7. Tulum Cushion — £65, The Pillow Drop
Big on the bohemian vibe? The vibrancy of these designs really catches the eye and is perfect for bold couples who want to inject some fun colours into their home.
This funky Tulum Cushion by The Pillow Drop is striking and would make the perfect addition to any living room, bedroom or other space in the home. There are several options in the collection, allowing you to mix and match these chic pieces for a unique look.
8. Fabric Scallop Small Lampshade — £140, Matilda Goad & Co
Sometimes, less is more and this certainly is the case with this wedding gift.
This Fabric Scallop Small Lampshade from Matilda Goad & Co is an ode to the era of refinement and conveys a sense of timeless elegance that looks so good in any home. Defined by its signature scalloped edges, it helps diffuse harsh light, letting out a soft glow for a warmer ambience.
9. Knuckle Pendant Table Lamp with Voronoi Bulb — £165, Tala
Next up is the Knuckle Pendant Table Lamp by Tala - a stylish wedding gift that's totally practical, too.
The base is made from oak and brass and features a tasteful and contemporary design, and the cool Voronoi bulb is a guaranteed eye-catcher. Inside the large sphere is a mess of illuminated coils that adds such an artistic element.
10. Cartmel Side Table — £175, The White Company
The White Company has delivered yet again another praise-worthy wedding gift. Handcrafted in Indonesia, the Cartmel Side Table is a woven rattan-style accent piece that exudes character. Whether it's placed beside a bed or next to the sofa, its striking design ensures that this side table holds its own, even when paired with other bold items.
11. Model 03 Linen Ottoman — £545, Swyft
Gorgeous interior design and great furniture are key to creating memorable home experiences, which is why we're so obsessed with Model 03 Linen Ottoman from Swyft. The elegant design is stylish-yet-subtle and will elevate the feel of any room.
12. Cast Iron Fire Bowl — £125, Graham & Green
Basking by the warmth of an open fire is one of the most relaxing experiences, making this Cast Iron Fire Bowl from Graham & Greenan amazing wedding gift for any couple.
It boasts a stylish design and is conveniently portable, allowing you to be super flexible with where you put it. What a fabulous gift!
13. Gift Voucher — £25, Airbnb
If you love to get out there and enjoy new places, this gift voucher from Airbnb is an amazing gift and one that you certainly won't struggle to use up!
Leaning into the theme of new experiences, a voucher to spend as you please is ideal and gives you so much flexibility - you can spend this anywhere in the world with hundreds and thousands of picks on the Airbnb website. We're sure you'll be able to plan a fun getaway with your beloved—making unforgettable memories in the process.
14. Gift Card — £175, Naked Wines
You can always get behind a good glass of wine when all else fails. How nice would it be to know that after the wedding planning is over, you can sit back, relax and enjoy a tipple using your Gift Card from Naked Wines. Once you've spent it on your choice of wine, you can look forward to snuggling up and toasting to life's next chapter together - very fitting, if we do say so ourselves!
Still looking for gift list inspiration? Here are the most popular wedding gifts requested by couples in the past year!