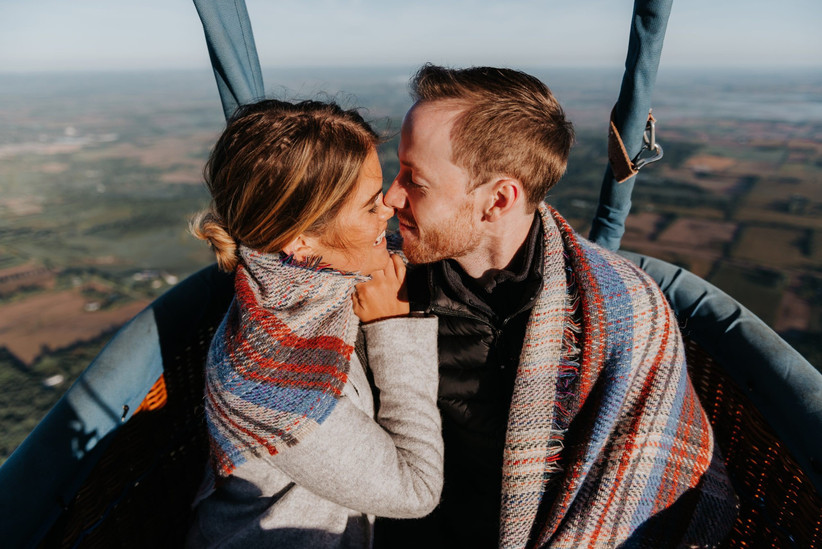 Putting together your wedding gift list is the fun part of planning your big day. After all, choosing presents that you can enjoy together as a married couple can help you shape your vision of life after your big day, and everything you both have to look forward to.
But when you're sat with a blank page, screen or spreadsheet in front of you, one of the questions many brides and grooms can feel a little stumped by is: what on earth do you actually ask for?
While there's no one-size-fits-all approach, there are some go-to wedding gift list ideas that most of us would be thrilled to receive, and they're not just physical items either. While requests like kitchen gadgets and luxury candles are still popular, more and more people are opting for creative ideas like social gifting or contributions towards once-in-a-lifetime experiences.
Here are our favourite suggestions, from subscription services to skydiving (no, really!) – no matter what your hobbies, interests or personal style, we guarantee you'll find plenty of inspiration as you scroll.
The Best Wedding Gifts for 2020
1. Home Fragrance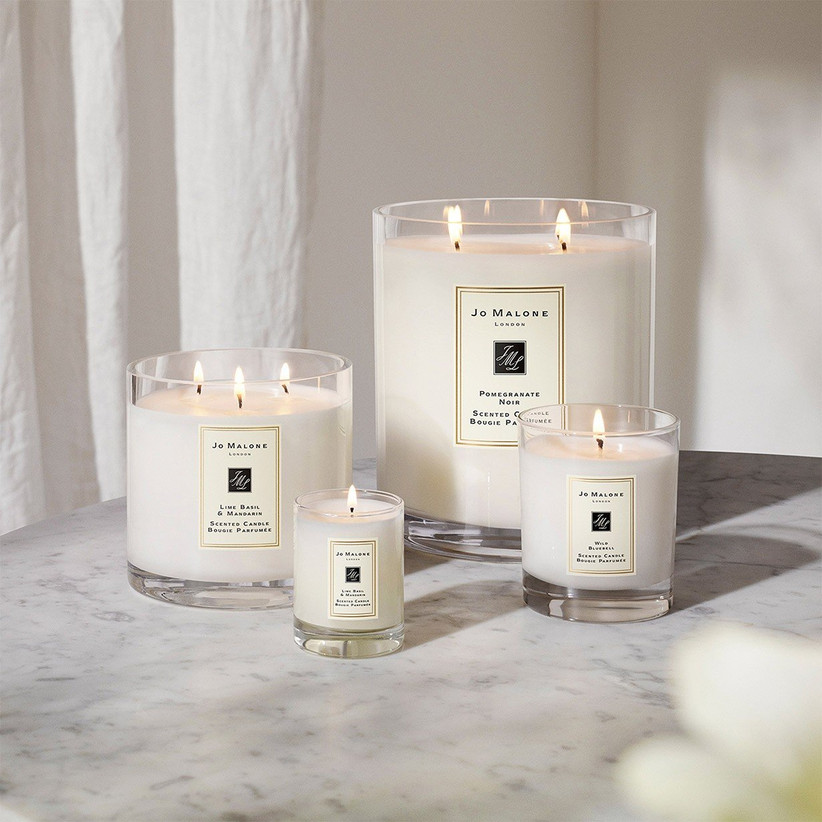 Image: Jo Malone
Whether you'll be moving in together after your wedding or you've already there, a luxe candle or diffuser is a gift you'll get use out of every single day, and they're not as expensive as you might think, either. Some of our favourite brands include names like Jo Malone, Diptyque, The White Company, Byredo, Overose and Bella Freud, many of which have entry-level options well under the £50 mark. If you're scenting your wedding, you could even ask for candles with the same fragrance to ignite amazing memories every time you light the wick.
2. Personal Fragrance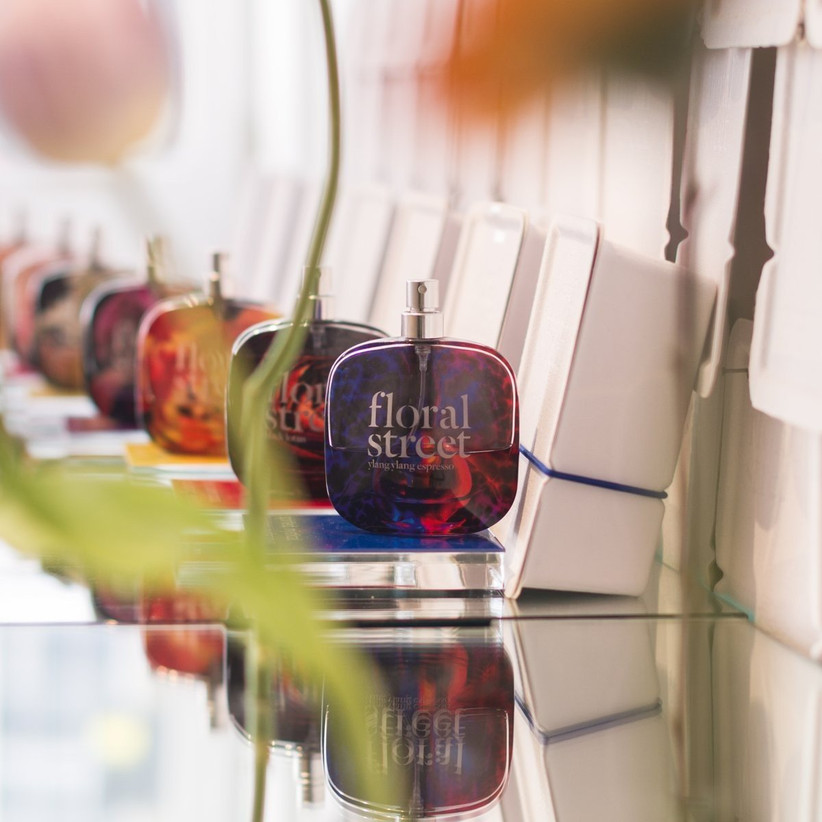 Image: Floral Street
And yes, we're talking for both of you here – perfumes or aftershaves are a wonderful gift idea that will make you think of your guest's lovely gesture every time you spritz them on. You could delve into the archives and ask for a bottle of the scent you wore on your first date, or choose a blend with tropical notes that'll be fab for your honeymoon, for instance. The options are endless, but if you're both into your cologne collections, it's definitely worth considering.
3. Kitchen Gadgets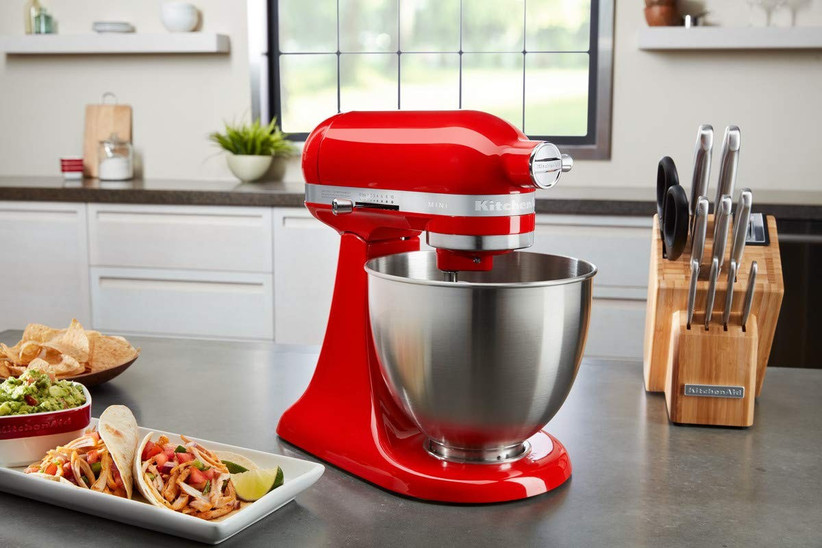 Image: KitchenAid
A toaster and kettle may be the ultimate wedding list clichés, but if you've always wanted a stand mixer or dreamed of making your own bread from scratch? Now is the time to ask. Look at your daily routine and figure out which items may prove particularly valuable: would you both love a juicer or blender to make smoothies each morning, or a slow cooker so dinner's ready when you get home after work? Remember to include complementary accessories too – for instance, if you're asking for a coffee machine, perhaps another guest could gift you a supply of pods.
4. Cookware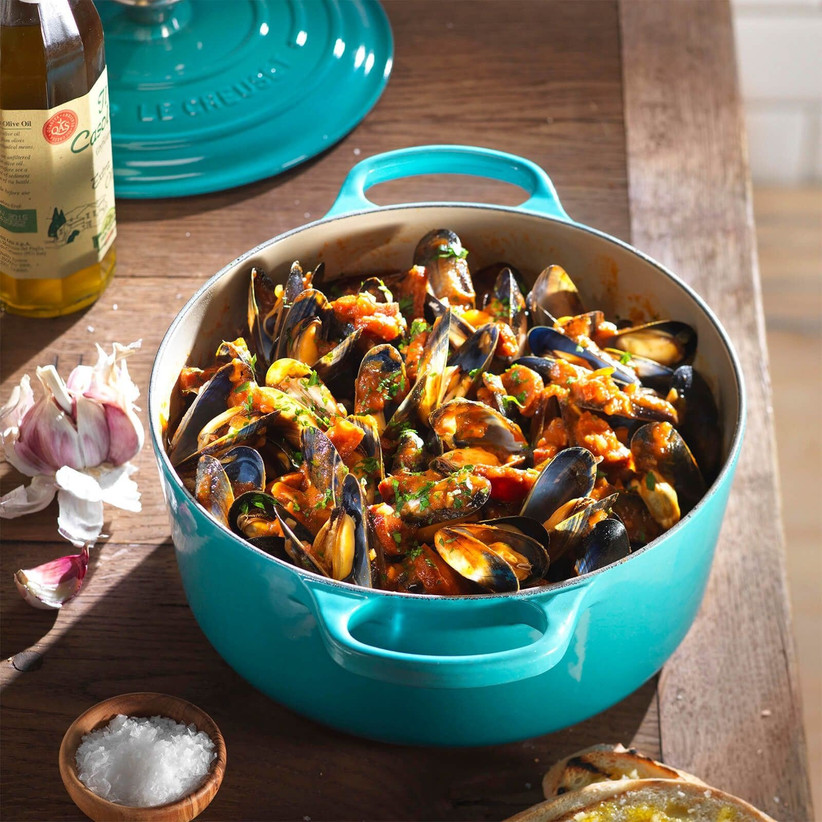 Image: Le Creuset
Upgrade your battered old saucepans, improve your amateur chef game with a high-end wok or griddle pan, or finally achieve the ultimate marker of adulthood: owning one of those iconic casserole dishes from Le Creuset. Keen bakers might also appreciate cake tins in a range of sizes, or the perfect square brownie tin: ultimately, it's just wise to play to your strengths and ask for items you know you'll definitely use. See also: really, really good kitchen knives.
READ MORE: 17 Crazy Celebrity Wedding Gift Lists
5. Glassware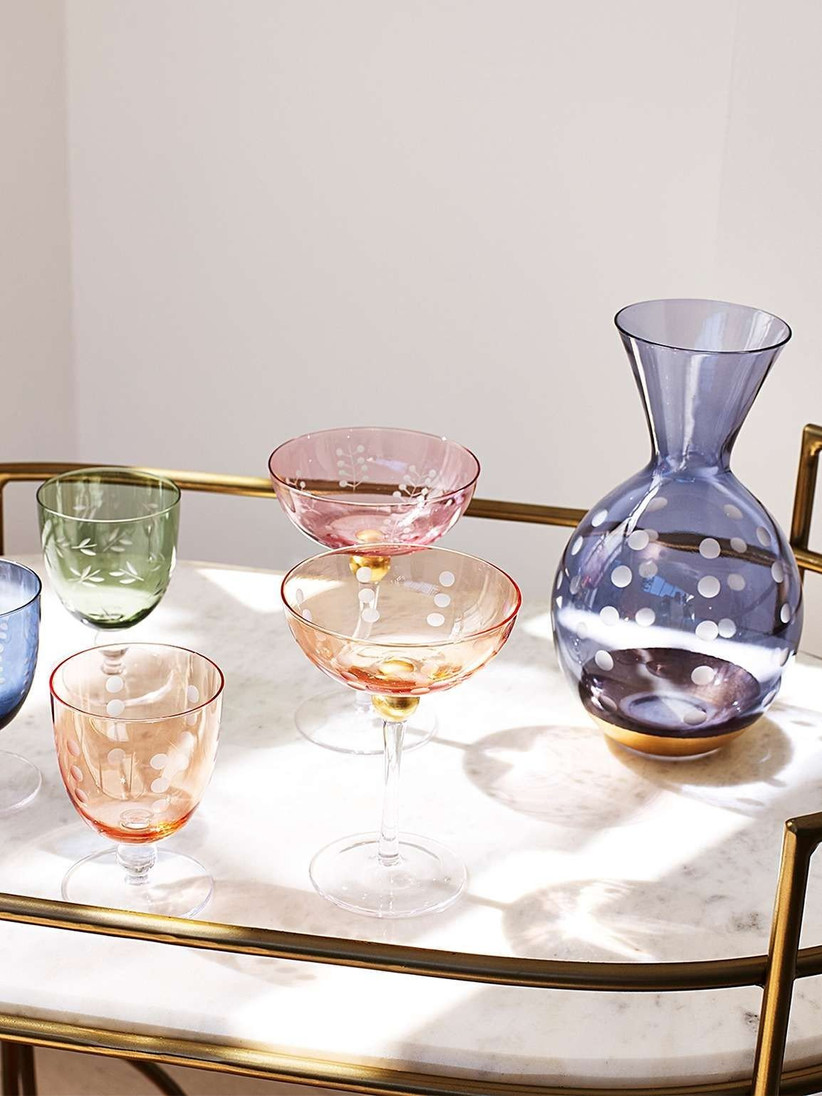 Image: Oliver Bonas
The wedding toasts may be over, but that doesn't mean your drinking days are! There are few things that feel more special than pouring out a leftover bottle of champagne into the type of glasses you've coveted but never quite had the budget to purchase. Crystal is a staple when it comes to wedding gifting, but you could consider fun alternatives like coloured glassware; don't forget miscellaneous items like jugs, decanters and ice buckets too.
6. Fine Wines and Spirits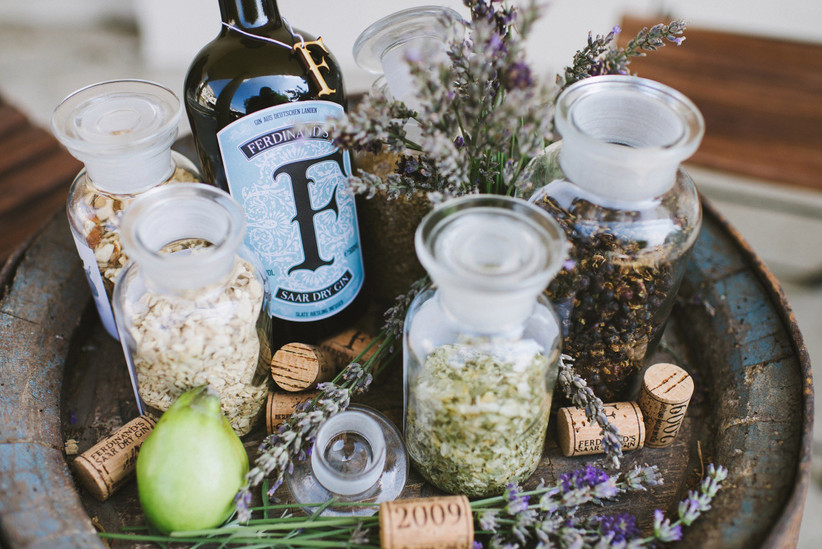 Image: Ferdinand
Speaking of drinking, wine as a gift is always a good idea, and whether you like a rich red or a refreshing white, there are countless options to choose from to suit all different price points. Or, if you're not into grape-based beverages but still like the idea of adding a tipple, an aged whiskey, special gin or high-end rum may also go down a treat. There's just one caveat to this wedding list gift idea: you might also need a bottle rack.
7. Crockery and Cutlery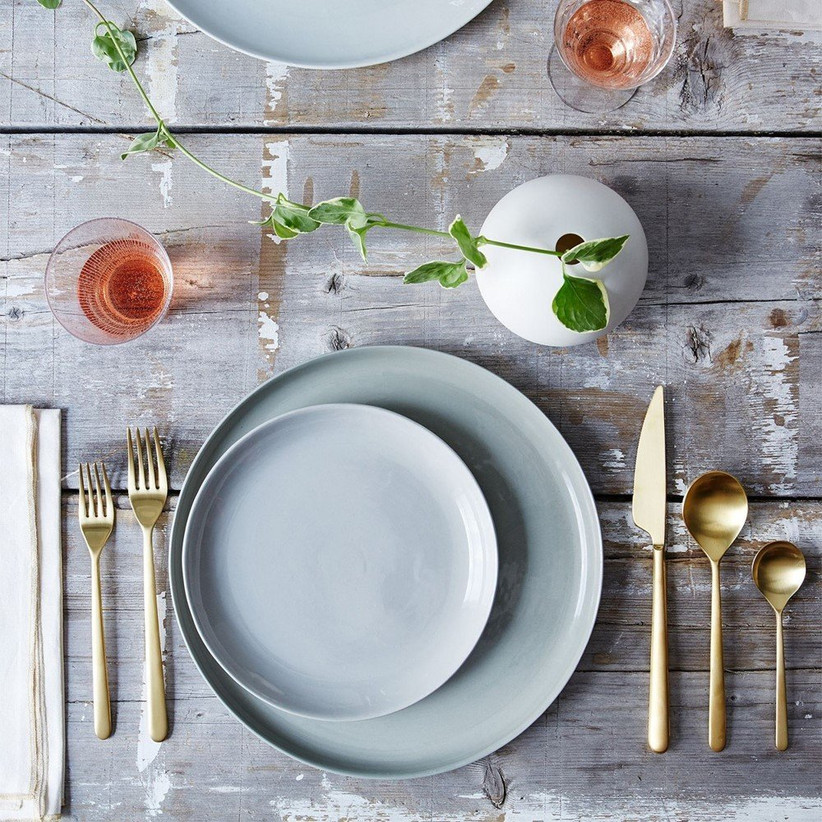 Image: Mepra
You probably already own plates and knives and forks, but if yours look anything like ours do, maybe they've seen better days (i.e. more chips than McDonalds). Compiling your wedding gift list could be an opportunity ask for an investment set that will be more resistant to wear and tear, or get creative with prints and patterns. We'd suggest that you don't just send a thank you card to the people who give you these – invite them to dinner instead. Well, you'll have no excuses not to lay the table beautifully…
8. Furniture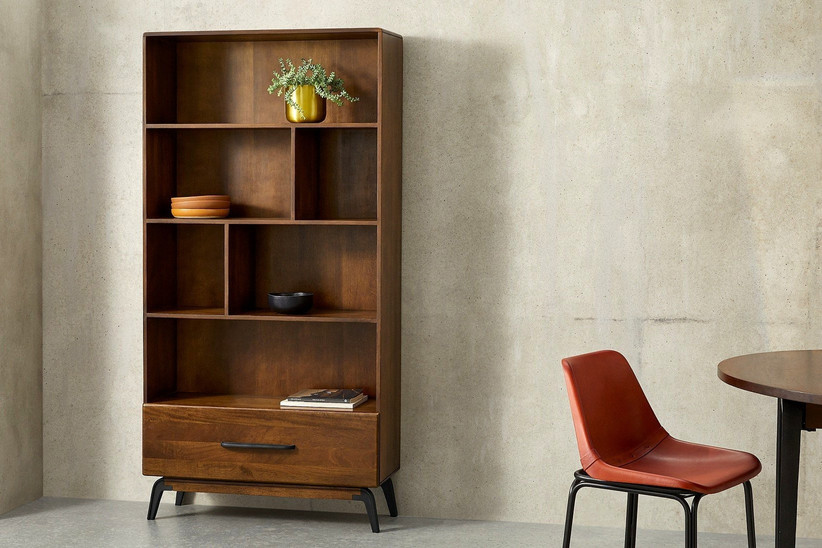 Image: Made
Marriage is centred on building a home together, so asking your guests to help out when it comes to furnishing it make sense. Include a range of items both large and small, from bookcases to bedside tables – you may not end up receiving the more expensive ideas, but some people could be planning on clubbing together, so there's no harm in putting it out there. Don't forget that this also extends to lighting, which can be a fun and more affordable option for people to invest in on your behalf.
9. Bedding and Towels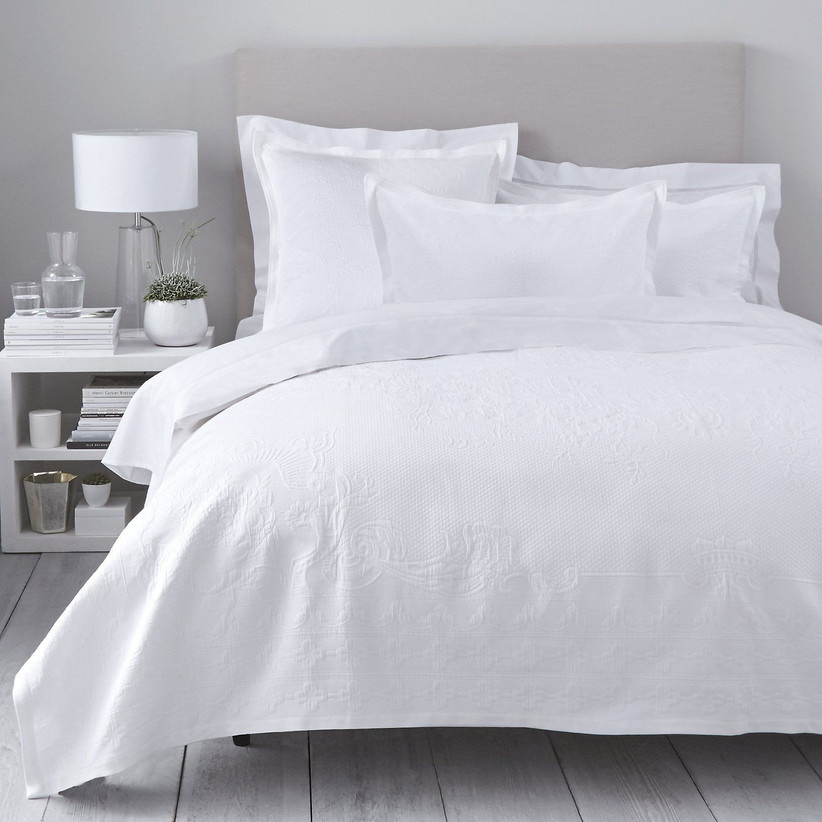 Image: The White Company
Well, what's a home without some cosy soft furnishings too? Department stores like John Lewis & Partners and high street heroes like Marks & Spencer are the obvious places to look, but you may also find some gems in places like H&M Home, Anthropologie, West Elm, Muji or Habitat. These are staples that can last for years, so choose wisely and they'll serve you well.
10. Games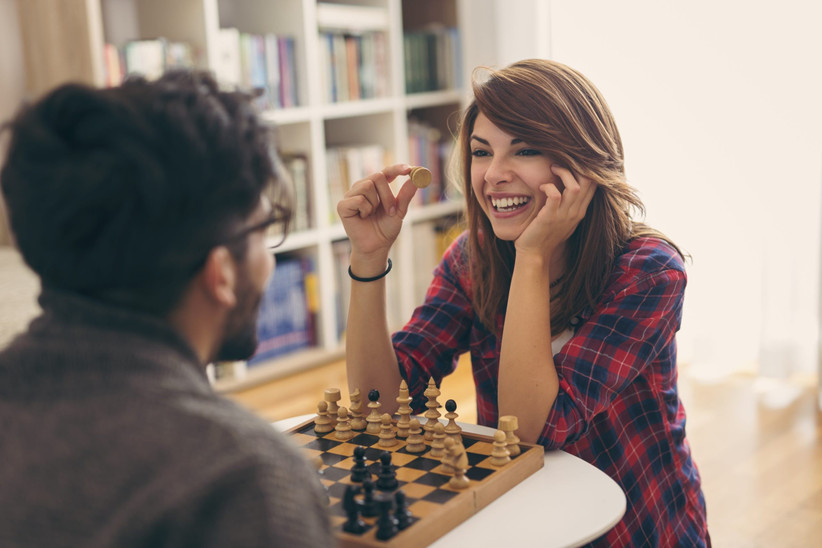 In the midst of all of the home accessories, many couples forget to have – well, a little bit of fun! From classics like Monopoly and Scrabble to modern masterpieces like What Do You Meme, board and card games are a brilliant idea for a gift that you'll enjoy endlessly with your family and friends post-wedding. And couples who console together, you could also add some Playstation or Xbox games to your list too.
11. Artwork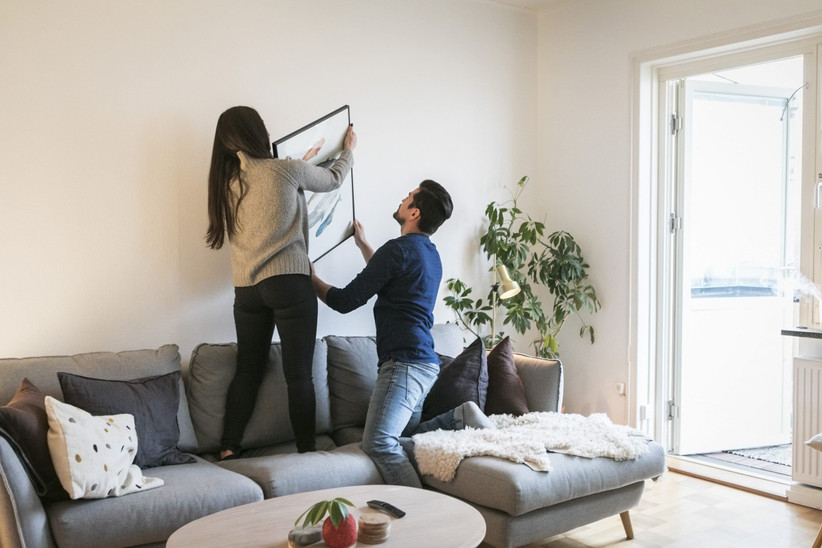 There are few gifts more personal or thoughtful than a gorgeous custom print or painting, and it's something that the creatives on your guest list will be thrilled to look into for you. Sites like Desenio have thousands of options for bulking out your gallery wall, or look into local artists in your area for something a little more bespoke.
READ MORE: Honeymoon Gift Lists: The Ultimate Guide for Couples
12. Books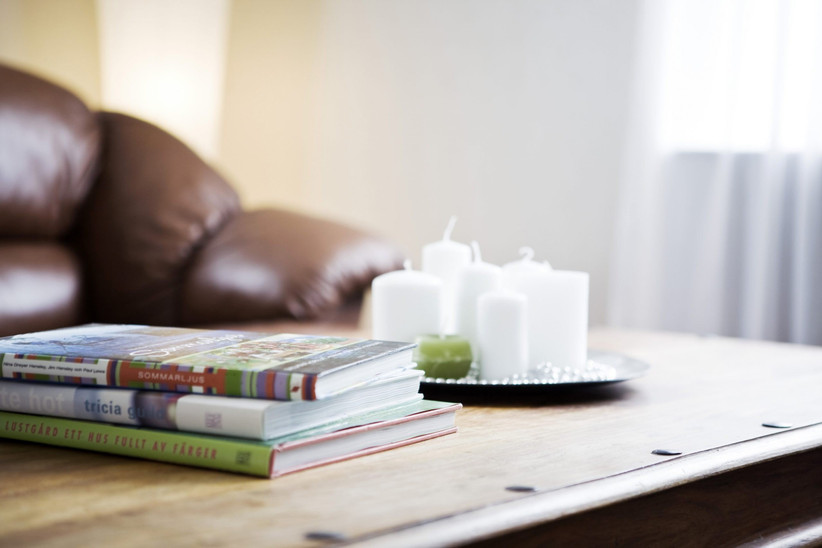 This is a genius gift because you can usually find something suit all budgets – think coffee table books that'll add the finishing touches to your home décor, or recipe books so you can learn your new husband or wife's favourite signature dish. Even glossy hardbacks often start from around £10 on Amazon, so add a few to your list and chances are you'll have a much fuller shelf once you finally become spouses.
13. Tech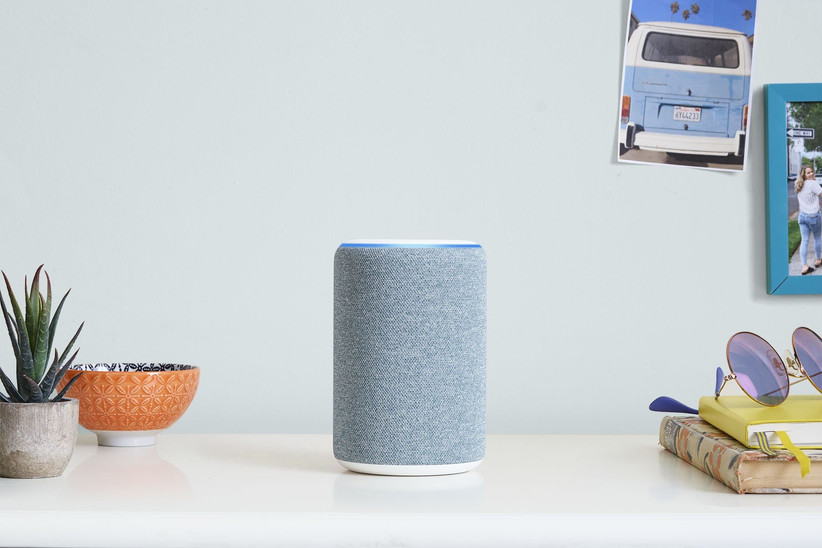 Image: Amazon
Okay, tech is a broad term, so let us break it down with a few options that might be tempting: smart tech like a Google Home or Alexa, a high-spec camera to capture your honeymoon snaps, a projecter to elevate your movie nights, a digital photo frame to show off your best wedding shots, or a speaker so you can relive your reception playlist in crystal clear quality. This isn't by any means an exhaustive line-up, but by now, we're sure inspiration will have struck!
14. Luggage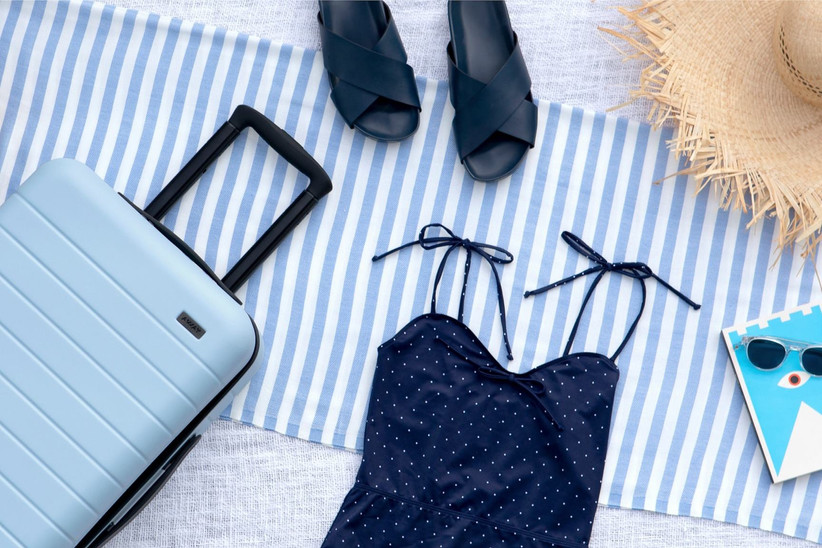 Image: Away
For your honeymoon, but also for every adventure you go on together afterwards, a proper set of luggage is the ultimate when it comes to travelling with style and security (bonus points if it's matching). Reliable names like Samsonite, Tumi, Antler and Tripp will be durable and hardwearing, but there are also Insta-friendly new kids on the block like Away and Horizn Studios to keep in mind as well. Packing cubes and toiletry bags also make smart budget-friendly additions.
15. Outdoor Equipment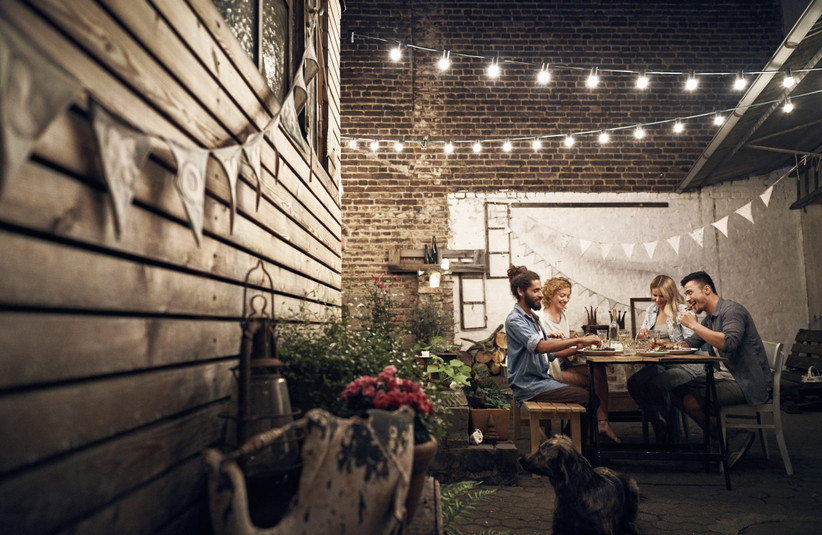 Got a garden? Why not request the barbecue kit you haven't got round to purchasing yet, or tools to finally get out there and plant something other than weeds? Other useful buys that might help you to enjoy the space more include outdoor games, birdhouses and animal feeders, a patio table and chairs, or a picnic basket and blanket.
16. Sports Kit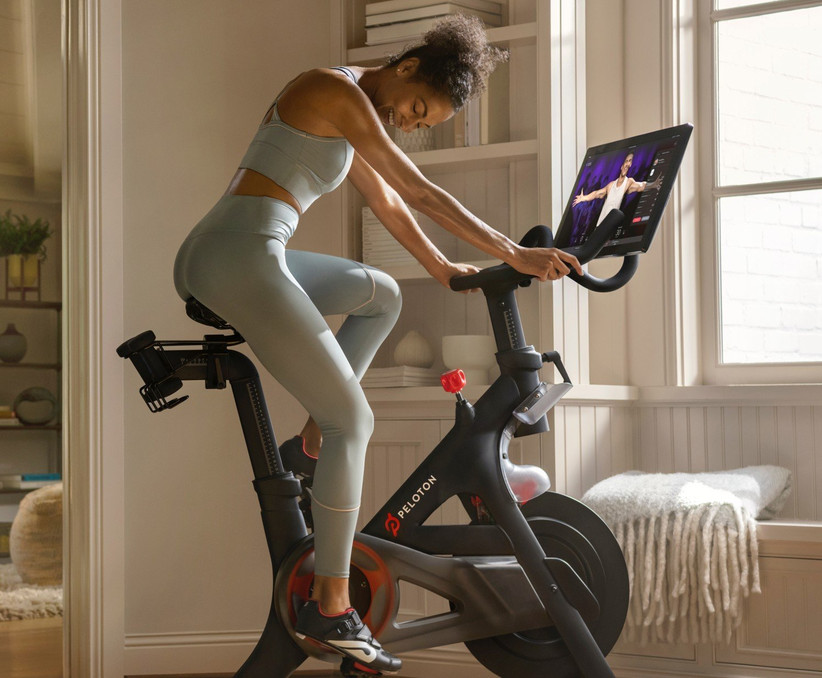 Image: Peloton
Maybe you share a sporty hobby, or maybe you have individual ones – either way, sporting equipment can be a big investment, and one your guests might be able to help out with. What to ask for depends on the activities you love: it could be anything from supportive running shoes to climbing gloves, skiing gear to a cross trainer for your home gym. The couple who sweats together, stays together!
The Best Wedding Gift Experiences
17. Honeymoon Fund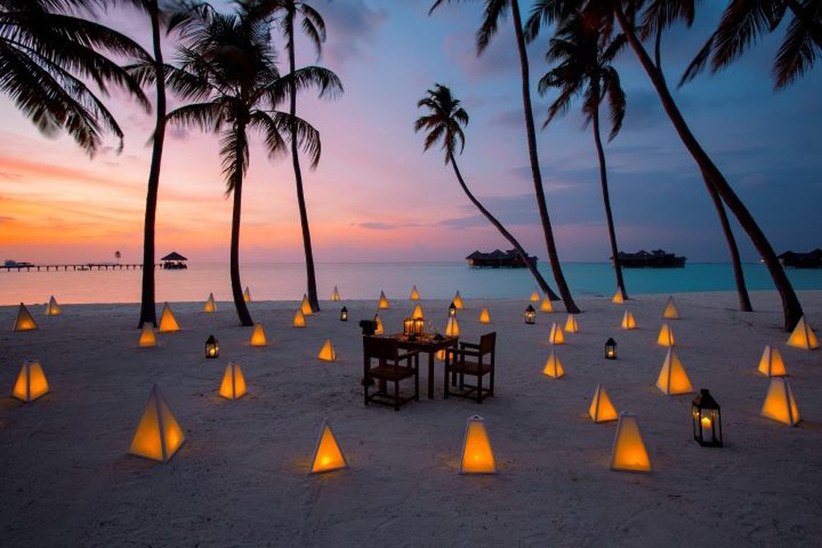 Image: Turquoise Holidays
According to Hitched's National Wedding Survey, the most popular options for wedding gifts are to ask for financial contributions or set up a honeymoon fund. Asking for contributions to your honeymoon can seem awkward at first, so lots of couples set up honeymoon funds where you can either gift money or buy them a specific treat, like a luxury massage or scuba diving lessons. Here's our pick of some of the best honeymoon gift lists on offer.
READ MORE: Green Wedding Gift Lists for Eco Friendly Couples
18. Flight Upgrades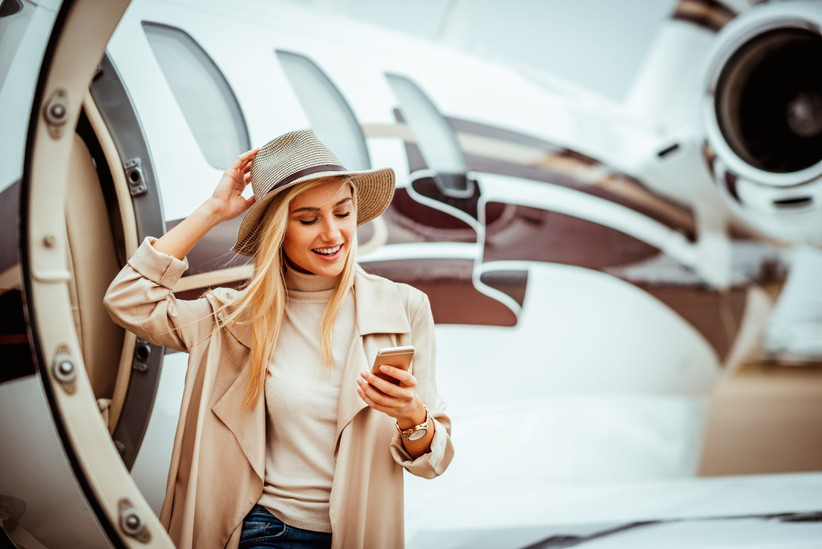 If you can't sip champagne with extra legroom as newlyweds, when can you? Your loved ones can contribute towards bumping you to business or even first class for your outbound and return journeys, or for lounge access either end to make the whole process a joy from start to finish.
19. Lessons You Can Take Together
Dance, cooking, languages, art, acting – the sky is the limit when it comes to lessons you can take as couples, it's just up to you to decide which one fits you best. Guests could purchase a one-off experience, or combine their resources to set you both up with a longer-term class so that you can really master your chosen skill.
20. Tickets to a Show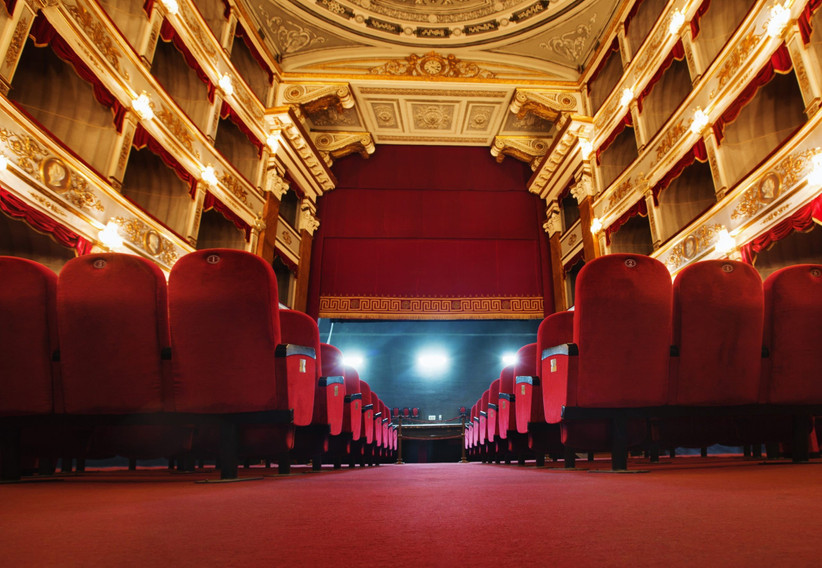 Jazz hands at the ready. Tickets to a theatre show or concert make an excellent and truly unique wedding gift list idea, as no show is ever quite the same twice. There might already be a performance in mind that you've been dying to see (Hamilton is worth every penny, people), but it can also be fun to let your guests surprise you with their own top picks.
21. Subscription Services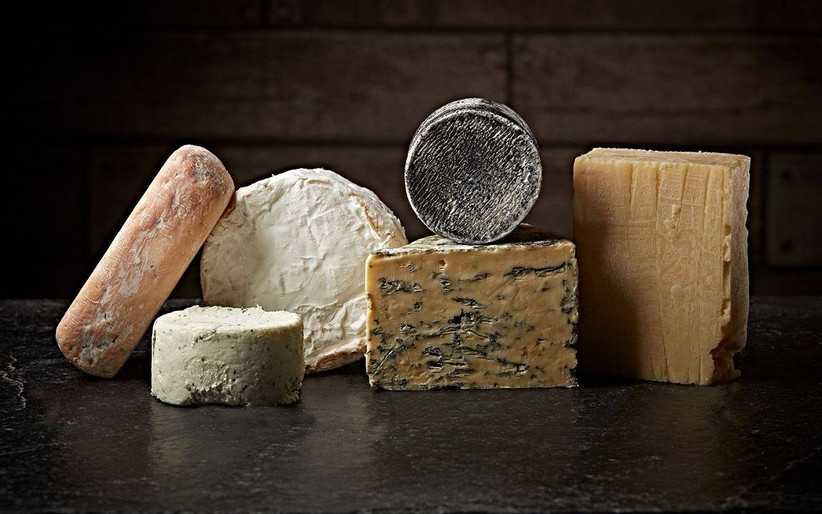 Image: Pong
The most common subscriptions are magazines or streaming services like Netflix or Spotify, but why stop there? From letterbox flower subscriptions from companies like Bloom & Wild to the novels and tea that come in a package from Book & A Brew, there's bound to be something to suit you as a couple. Our personal favourite is Pong, which sets you up with monthly deliveries of cheese.
22. Dinner Delivery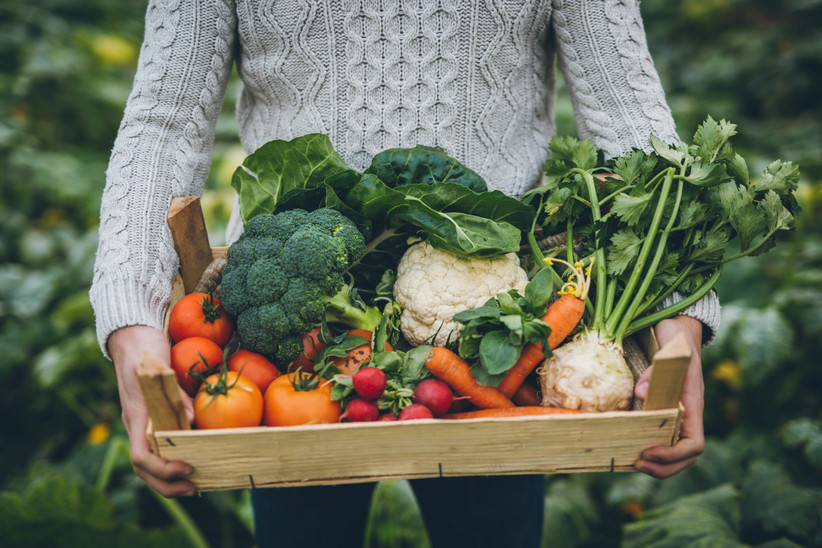 On a similarly delicious edible note, meal services like Gousto, Hello Fresh and Allplants are a genius shout for any busy household. They're flexible, catering for vegetarians, vegans, or any other dietary requirements, and mean you can always sit down to a lovingly-prepared meal for two, no matter how hectic life gets. Vegetable boxes like Abel & Cole and Riverford, or milk deliveries from Milk & More are similarly resourceful ideas to make daily life run more smoothly.
23. Spa Treatments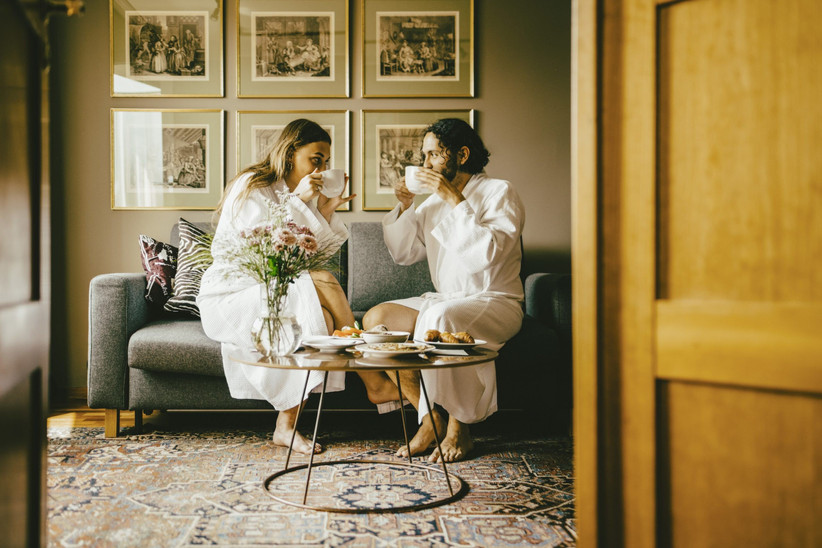 Aaaaand relax. Nothing helps you to reset and unwind quite like a visit to a spa. On your gift list, you could suggest a particular treatment like a facial or couples massage, or an overnight stay at a spa break near you. As soon as you slide on those fluffy white robes and slippers, any residual wedding planning stress will melt away in seconds.
24. Travel Vouchers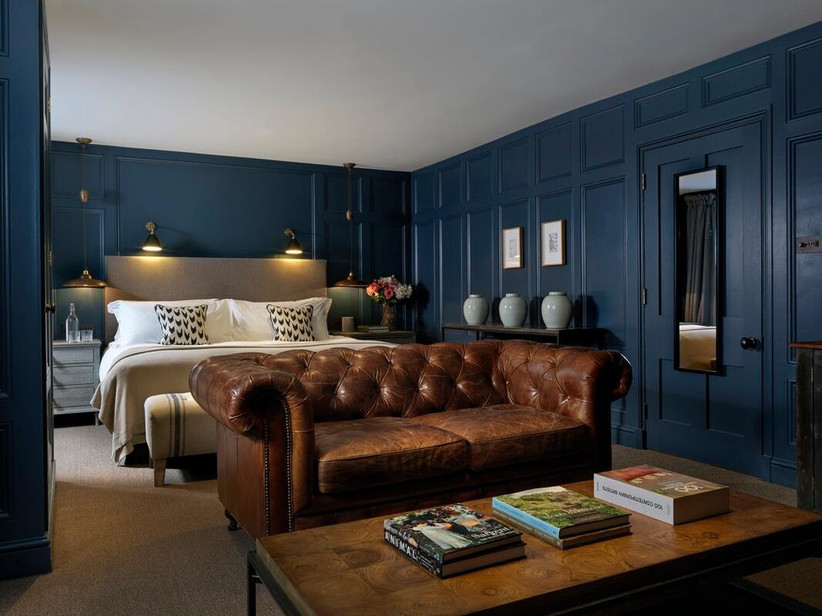 Image: Mr & Mrs Smith
Of course, a mini break doesn't always have to revolve around a spa – another fun thing to ask for is vouchers towards a romantic getaway that you can use at any time. Companies like Mr & Mrs Smith and Secret Escapes offer major savings on boutique hotels and luxury accommodation, and they all offer gift cards so your guests can contribute as little or as much as they wish.
25. A National Trust Membership
Fresh air, stunning surroundings, and the chance to stroll through history: there's a reason 5.6 million people in the UK are already National Trust members, and your wedding gift list could be your chance to join them. An adult membership is £76.80 a year, and gets you access to more than 500 heritage properties across the country.
26. A Once-in-a-Lifetime Experience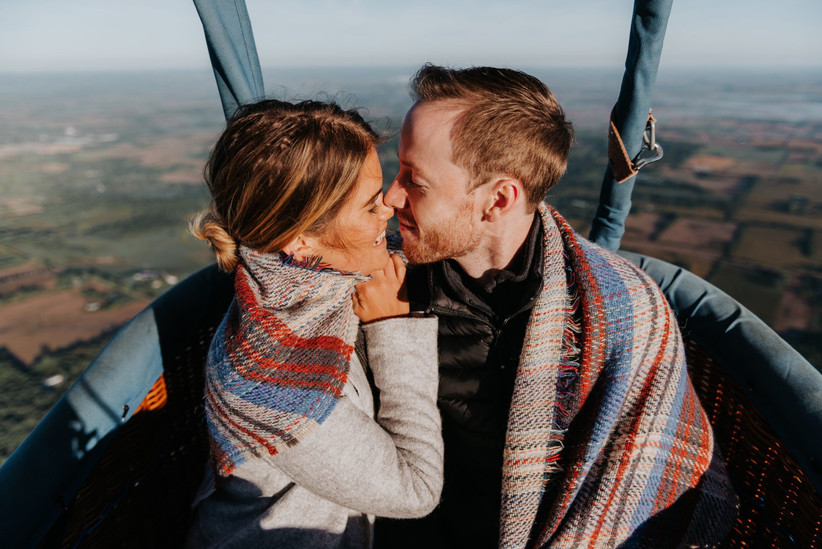 It might be throwing yourselves out of a plane (parachute included, of course). It might be a more serene ride in a hot air balloon. It might be a Michelin star meal, it might be abseiling, it might be zipping around a race track in a more expensive car than you've ever touched before. Think outside of the box and get inventive: this is your chance to live your dreams and make memories that will last a lifetime.
27. A Pet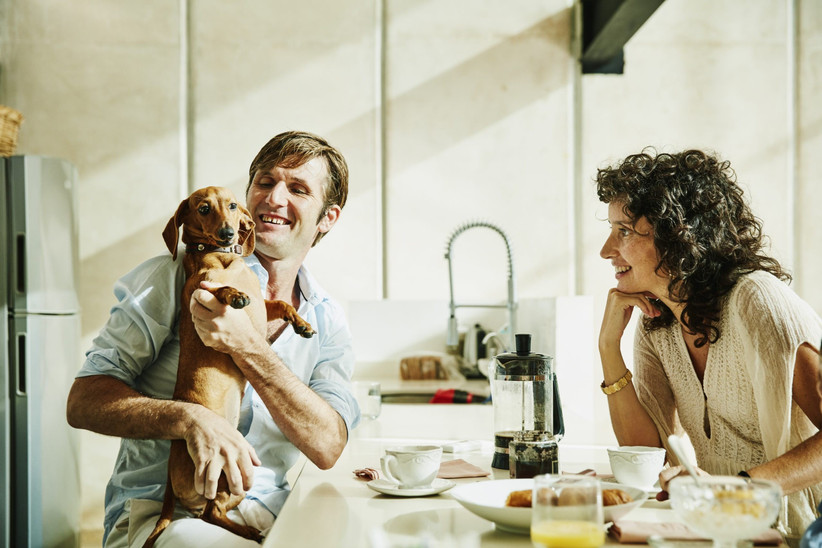 A dog is for life, not just for your wedding day, and this goes for all other critters too – please do not enter into this gift suggestion lightly. That said, if you and your partner have always dreamed of getting a pet together, asking guests to club together towards the initial cost of adding them to your family could be the most amazing present you ever receive. From food to insurance, toys to name tags, no contribution is too small for your new best friend.
READ MORE: The 30 Best Wedding Gifts for 2020
28. Social Gifting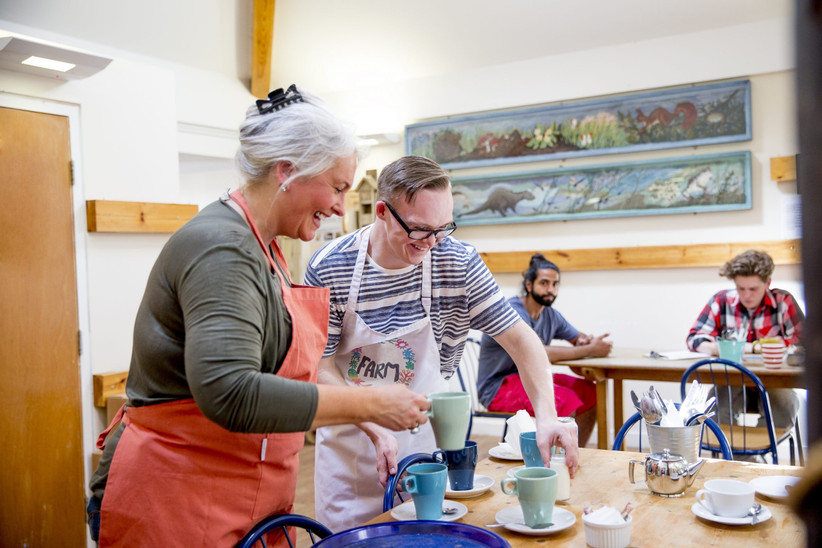 Not heard of social gifting before? Here's how it works: come up with ways you would like your friends and family to spend their time, either for you – such as house sitting or babysitting – or the wider community, such as volunteering, giving blood, or helping out a neighbour. These acts of kindness are a beautiful way to bring people together, and often they won't cost your guests a penny.
29. Charity Donations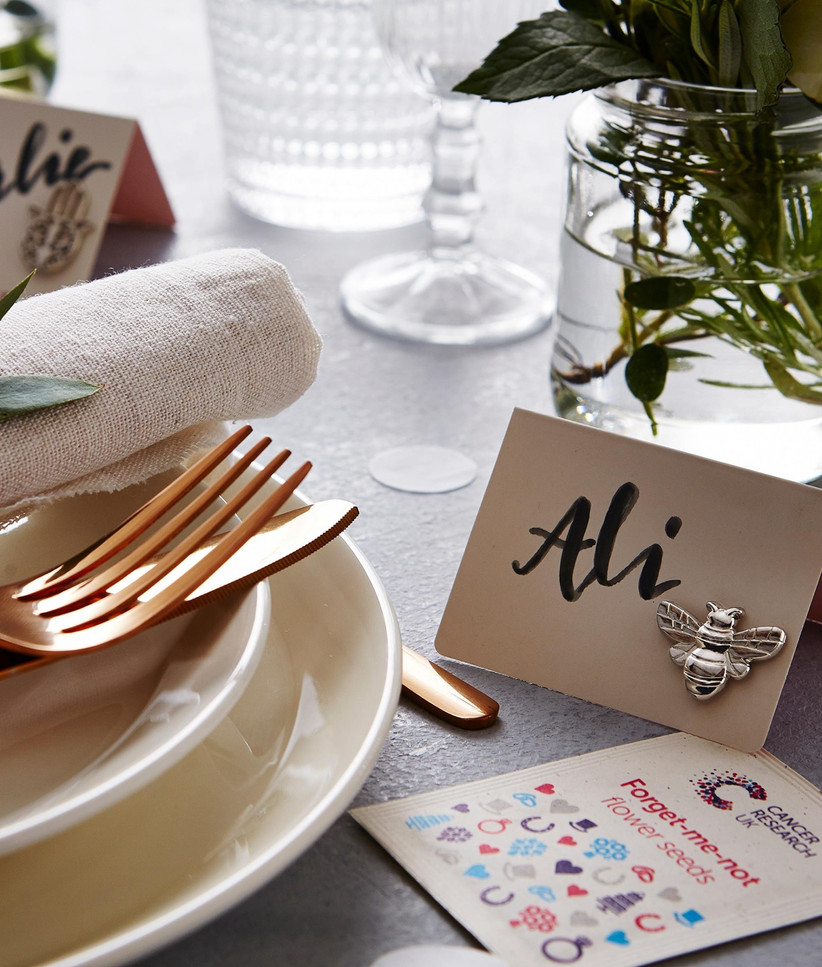 Image: Cancer Research
A wedding is all about you two – but what a sublime thing to be able to gather all the love and support of your guests and share it with those who needs it most. In lieu of a physical present, consider asking friends and family for a donation to a charity close to both of your hearts. The feeling you'll get when you get to pass the money on to a cause you really believe in is honestly the greatest gift of them all.
If you're looking for more gift list ideas, then here are 16 green gift ideas that eco-friendly couples will love and 15 unusual ideas that break the mold.