If the happy couple haven't included details of a wedding gift list in their invitations or you want to come up with a wedding gift that will be fun and unexpected for them, take a look at some of our favourite wedding gifts of 2022.
The great thing about going "off list" is that you can be much more creative and choose something personal to the couple that will bring a smile to their face when they open it.
We've got ideas for gift experiences, awesome personalised presents, and lots of gifts for foodies, homebodies and art lovers. If you're after wedding gift ideas that'll be truly appreciated, we've found them.
P.S. if you're an engaged couple looking for cool ideas for your gift list, you're welcome here too!
Wedding Gifts for the Home
Even if the couple have lived together for a few years, a wedding gift for the home is a perfect wedding gift as it will be used or seen every day as a happy reminder of the wedding.
1. Personalised Wool Throw – £87.50, Not On The High Street
Give a gift that will last a lifetime with a soft, duck egg blue, wool herringbone throw that you can personalise with the couple's name. You can get the blanket in various colours, but we love this shade, and it's the cosiest material to curl up together under.
2. Wedding Venue Print – £57, Not On The High Street
If you have already received your wedding invitation, then you will know the wedding venue the couple have chosen. Letterfest can create a gorgeous personalised watercolour sketch print of the wedding venue to give on the big day or after. It's a beautiful gift that the couple really won't be expecting.
3. Apeman Portable Mini Projector – £89.99, Amazon
A projector is a brilliant gift for newlyweds! Let them enjoy a cosy movie night for two in their living room with wine and snacks, or set up a back garden cinema with friends in the summer. Most couples can't afford a big new TV, but a projector will give them that giant, flat screen experience without the price tag. This projector has over 6,000 five-star reviews on Amazon, external speakers, can be hooked up to most things and is seriously easy to carry.
4. Personalised Wooden Chopping Board - £35, Hitched Shop
How gorgeous is this chopping board, which doubles up with a serving board! It works beautifully as a cheese board so send it over as a wedding gift along with a few of the couple's favourite cheeses. You'll win all the best guest awards.
This board comes with an elegant script in the middle, but you can choose from a few different styles so pick on that suits the couple.
5. Le Creuset Round Casserole Dish – from £200, John Lewis
If you've just paid for a wedding and are saving for a honeymoon or mortgage, it's unlikely you're going to shell out on a Le Creuset dish. But these amazing pieces of cookware will last a lifetime and are ideal for all those post-wedding dinner parties you've now got planned. There's very little you can't make in these, from soups and stews to one-pot pasta dishes, roasts and even baking bread. A fantastic, lasting gift for the home – and it comes in eight colours.
6. Roberts Stream Smart Radio with Bluetooth - £179, John Lewis
This sleek radio is a great wedding gift for couples, especially if they've moved into a new home. Not only does it offer crystal clear radio stations, but it works as a Bluetooth speaker, has built in Spotify Connect, plus Wi-Fi and a USB port so you can listen to all your favourite music too. You can use your smartphone to control it wherever you are in the house and it has an alarm function so it's ideal for going on a beside table.
7. Personalised Doormat – £34.95, Not On The High Street
Newlyweds who've got a new home need a welcome mat. This personalised doormat is the perfect way to celebrate the big milestones they've just taken in life – plus it looks pretty darn stylish!
8. Fortnum's Celebration Hamper - £155, Fortnum & Mason
What better way for the couple to kick off married life than a delicious basket of treats waiting for them? Brimming with goodies like Champagne truffles and pistachio and clotted cream biscuits, this hamper is a lovely gift of pure luxury. And it wouldn't be compete without bubbles so there's a bottle of that too.
9. Sunflower Growing Competition Kit - £12.95, Not On The High Street
Competitive couple? You could get this little kit as an extra to go with a bigger present and start a fun green-fingered war! Each competitor will get a packet of sunflower seeds, biodegradable seed pots and a full guide to planting and the rules. Perhaps you can gift a trophy on their first anniversary for the winner of the tallest sunflower!
10. Wooden Pot Planter – £23.99, Not On The High Street
This rustic wooden planter has a stamped aluminium strip along the front that can display your happy wishes for the new couple. It's meant for indoor use so it's ideal if a couple doesn't have much outdoor space. They can keep it in the kitchen or on a bedroom windowsill and bring a little nature (or just fresh herbs) inside.
11. LED Love Lamp – £70, Not On The High Street
If you want a unique wedding gift idea, get the couple this seriously cool LED bulb lamp to decorate their home. You can get it saying lots of different words, like happy, home, laugh, even beer and gin (!) but we adore the 'Love' version.
12. Camborne Duvet Cover – £110, The White Company
Like a Le Creuset, fancy Egyptian cotton bedding is something that will fall down the priority list when you're saving up. That's why it's such a lovely wedding gift idea to treat the newlyweds to a luxury duvet set that'll make them feel like they're snuggled back up in their five-star honeymoon hotel.
13. Nespresso Creatista Plus Coffee Machine – £429.95, John Lewis
No home is complete without a coffee machine. This sleek and chic Italian-inspired Nespresso machine from Sage will let you make barista-style coffee at home. It's an investment to buy as a gift for a couple, but they'll be eternally grateful (especially if they plan on having a family soon after getting hitched!).
14. Board Games – from £9.35, Amazon
A board game is a fantastic gift to give as a wedding present, whether you buy one that's great for a couple or a big dinner party with friends. Every house needs a few games in it and you can choose one that really suits their personalities – it'll get used again and again!
Do they love big group games? Buy Dobble, Codenames, Cards Against Humanity , Sushi Go or a classic like Monopoly. Word games are ideal for couples to play together, like Scrabble or Bananagrams.
15. The Large Suitcase – £305, Away
This incredible suitcase brands makes bags that last for a lifetime. Away suitcases are ideal for a couple to get for honeymoon and then they'll have a special bag to take away on every holiday together. Their carry-on bags are a little cheaper and contain a battery so you can charge your phone on the go, but we love their largest size which is ideal for a few weeks away in the sun (and comes in 13 shades and patterns).
16. Karu 12 Home Pizza Oven - £299, Ooni
Ooni are the leaders in pizza ovens for your home: you can make fresh wood-fired pizza in your garden, on the beach, out camping. Whatever the couple love doing, they can have amazing fresh pizza while doing it! This oven can be fuelled by wood, charcoal or a gas burner so it's really flexible. Delicious hot pizza can be theirs in just 60 seconds!
17. Picture Gallery Wall Set – £180, The White Company
Wedding photos deserve to be shown off. This set of six white wooden photo frames along with a template to help you hang them perfectly means they'll be pride of place in the couple's home. If you want to make the gift extra special, get six of their favourite pictures from their day printed to put in the frames.
18. Kenwood Chef Titanium XL Stand Mixer - £599.99, Amazon
"Chop, grate, whisk, mince, slice, mill, knead, blend, juice": the Kenwood Chef Titanium XL was awarded the most versatile standing mixer by the BBC Good Food team. Couples who love cooking will appreciate this powerful mixer which will save them so much time and open up a world of new recipes. It looks pretty darn cool too.
19. Crosley C62 Turntable System - £260, Urban Outfitters
A classic record player is the ultimate luxury for any avid music lover. Whether they're just starting off their vinyl collection or looking for an upgrade, this Crosley C62 Turntable System is the perfect choice. Its Bluetooth technology brings this vintage machine into the 21st century and allows couples to enjoy their favourite tracks however they please.
20. Carver Digital Photo Frame - £179, Aura
This Carver Digital Photo Frame allows couples to display a multitude of happy memories at once! Friends and family can add to the collection by uploading their own images over WiFi connection. What better way to share the love than this forward-thinking gift?
21. Bartesian Premium Cocktail and Margarita Machine - £571.47, Amazon
This gadget is a little on the pricey side, but is it worth it? We think so! Give that special couple in your life the gift of delicious cocktails from the comfort of their own home to celebrate their wedding day. This machine is so convenient to use and easy to clean, you may even want one for yourself.
22. Hooded Ribbed Hydrocotton Robe – £85 each, The White Company
Nothing says luxury quite like a warm and cosy bathrobe. Once the wedding festivities have died down, the newlyweds will appreciate the gift of Hooded Ribbed Hydrocotton Robes from The White Company. Why not add in some luxe matching towels, too?
Personalised Wedding Gifts
23. Personalised Wooden Wine Box – £26, Hitched Shop
Fill this box with a special bottle of Champagne or wine and give it to the couple on their wedding day. Each year you can gift them a new bottle as an anniversary gift for them to store in their personalised wine box. It looks lots more expensive than its price tag and is an ideal gift for wine lovers.
24. Personalised Mr and Mrs Mug Set – £46.75, Not On The High Street
Each mug is hand-etched to order with your new married name. You can choose from Mr or Mrs on both mugs so it's ideal for a same-sex couple too. The outside has a beautiful reactive glaze and you can choose from three colours for the inside glaze on the mug. Couples who like breakfast in bed or can't survive without their morning cuppa will love waking up to these.
READ MORE: The Most Romantic Wedding Gift Ideas for the Bride
25. Personalised Keepsake Box – £34, Not On The High Street
This wooden personalised keepsake box from Owl and Otter is a beautiful sentimental wedding gift. Engraved with the names of the couple and their wedding date, it's the perfect place for them to store their wedding cards, jewellery or stationery so they can remember their special day. It'll make a fantastic addition to their bedroom.
26. Personalised 35mm Reel Photo Print – £25, Not On The High Street
Turn their beautiful wedding photos (or a couple/engagement shot) into this wonderful keepsake gift. The chosen photos are printed onto film in either black and white or colour and then sandwiched between two panes of glass so it creates a projection effect when the light hits it. It makes for a stunning piece of art for the home that every visitor will comment on.
27. Custom Watercolour Painting – £64.87+, Etsy
Buy the couple an original hand-painted watercolour based on a photo you provide. If you want to give the gift to the couple on their big day, you could choose an engagement photo or couple portrait, but it's a great gift to receive after the wedding using one of your favourite shots from the day. It's a wonderful keepsake of the day that will look beautiful in their new home.
28. Bespoke Wedding Venue Clock – £55, Not On The High Street
Every house needs a clock. This one is incredibly special: it features a laser-etched version of the couple's wedding venue with their names and wedding date. The background sky area can be painted one of 16 colours to match their interior décor, making a completely unique gift.
29. Foil Map Print – £35, Not On The High Street
A map print of a special place will be a thoughtful gift for the happy couple. This gold foil design from Coral & Moss is stunning. Why not choose a map print of where the couple live, their wedding venue or where they plan on going for their honeymoon?
30. Personalised Family Name Sign – from £7.50, Not On The High Street
This surname sign will be a meaningful gift for the newlyweds and a piece of art for their home. If you're after something a bit more dramatic, how about this neon name sign?
31. Personalised Year of Dates - £28
For the couple that have all the physical things they need, how about helping them make memories? This personalised box comes with 52 surprise activities to do together. Many can be done at home so they're not expensive, but they will help them spend quality time together on fun date nights - and it's a great affordable wedding gift idea too.
Wedding Gift Experiences
Most couples have been living together for a few years when they said 'I do'. If you think the couple have all the material possessions they need, then a couples' gift experience is a great alternative wedding gift and will leave them with some fantastic memories. Alternatively, what about a subscription box so they can enjoy the gift for months to come?
32. Charming Escape for Two – £69.99, Buyagift.co.uk
A relaxing break in the country could be the perfect thing to help the couple let go of the stresses of wedding planning. Buyagift offer tonnes of smartboxes with different experiences, but we love this charming escape smart box which gives the couple a romantic break for two with a number of locations across the UK to choose from.
33. Sound Bath Experience - Varied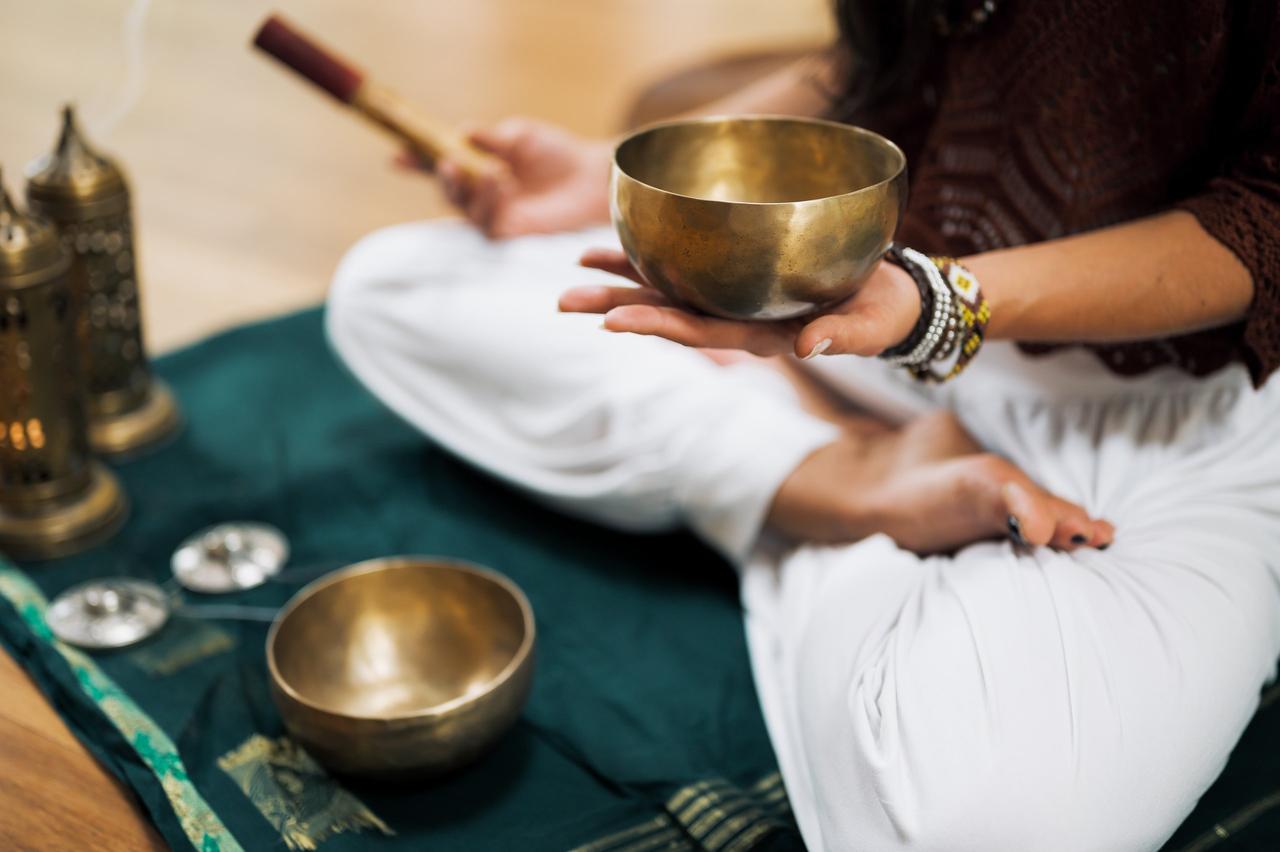 If you haven't heard of it, a sound bath is a meditative experience where you are "bathed" in sound waves. It puts you into a deep relaxation state and increases your sense of wellbeing - ideal for after the stressful period of planning a wedding. Google sound baths in their local area and book them in with a practitioner for a unique, mindful and meditative experience.
34. Monthly Wine Subscription – from £29.95 per Month, Savage Vines
Savage Vines has rightfully earned a spot on almost every best wine subscription list. You can choose how many bottles you want to send the couple, what types you'd like and how often. It's a fabulous gift for wine-lovers or those who'd like to expand their knowledge as each subscription box comes with tasting notes and a podcast talking you through the wines. What about if you arranged for the Abel & Cole monthly cheese subscription box (£15.50) to come at the same time?
35. Zoo Experience Day - Varied
Do the couple love animals? Help them make memories of a lifetime with an amazing zoo experience. They're offered at zoos across the country: meet giraffes at Chester Zoo, be at keeper for the day at Bristol Zoo, feed gorillas or penguins at London Zoo, take an off road adventure at Woburn Safari Park. The list is endless.
One incredibly special thing you can do is book the couple a short break in one of the wildlife lodges at Port Lympne in Kent. Their neighbours for the night can be anything from wolves and tigers to lions and rhinos. It's a once-in-a-lifetime experience.
36. Gin Making Experience for Two – £160, Not On The High Street
A gin-making experience will be a dream gift for a gin-loving couple. This gin making experience day at Salcombe Distilling Company by the seaside teaches you all about how gin is made and you get to create your very own bottle of gin to take home.
There's loads of places you can go gin-making. Try it in Staffordshire at Nelson's Gin and Vodka School or combine with sightseeing at the City of London Distillery near St Paul's Cathedral.
READ MORE: The Most Romantic Wedding Gifts for the Groom
37. Cake or Brownie Subscription - from £9.99 a Month, The Cake Tasting Club
Cake maker extraordinaire Vikki and her chief baker Donna whip you up a selection box of the fluffiest cakes, gooiest brownies, and butteriest cookies. Order them delivered free to the newlyweds' door and each month they'll get different bakes to devour. A perfect gift for couples with a sweet tooth; you could be providing date night dessert!
38. Personalised Book Subscription – £40, The Beautiful Book Company
Each month, the couple will be sent a new book, handpicked for them according to their preference. They'll be sent a welcome pack where they can pick from different genres like current reads, classics, crime and romance. You can buy two book subscriptions and they can each choose what they'd like to read, or order one and they can both read and discuss. You choose whether you want it for three, six or 12 months.
39. Hot Air Ballooning for Two – from £260, Virgin Experience Days
Are the newlyweds thrill seekers? Club together with friends or splash out on an extra special gift of a 60 minute adventure in the sky! This hot air ballooning experience will give you spectacular 360 degree panoramas for miles around over the English countryside. When you touch down, you'll be treated to prosecco and a gift hamper, as well as a flight certificate.
40. Gin Subscription Box - from £40 a Month, Craft Gin Club
Give the couple the gift of something to look forward to each month, this time a bottle of craft gin with all the trimmings! They'll get tonics, garnishes, sweet and savoury treats, and ingredients to make the cocktail of the month. It'll be a surprise to see what's inside their gin subscription each month and they'll always be looking forward to their next box.
41. Plant Subscription Box – £115 for 3 months, Bloombox Club
What better way to decorate a home than have a surprise plant delivered each month? Choose from gift subscriptions of three, six and 12 months from Bloombox Club. Each statement green plant comes in a beautiful ceramic pot and care instruction so all the couple have to do is decide on a spot to display them. Not only do they brighten up a home, but most absorb nasties in the air, making their home healthier too!
42. Spa Day for Two – £99.99, Buyagift.co.uk
Release some of that wedding planning tension by getting the couple a relaxing spa day. They'll be grateful for a treatment like a massage or facial, and a few hours recharging with a book by a pool or sweating it out in a sauna and Jacuzzi. Even better if you can afford a spa break with an overnight stay so they can make a weekend of it! If you buy this voucher they can choose from hundreds of locations across the country, like Rowhill Grange Spa, above.
43. Cookery Course Voucher – From £55
There's loads of great cookery schools across the country that are ideal for foodie couples. Our personal favourites are Rick Stein's Cookery School in Padstow where you'll whip up the freshest fish dishes, and Waitrose Cookery School, which has classes from French comfort food to a bao bun masterclass.
44. Private Ceramics Workshop for Two – £99, Virgin Experiences
We love this Private Ceramics Workshop for Two with Katherine Fortnum, where you'll learn tips and tricks while making your own piece of ceramic art. The two of you will put your skills to the test and be able to display one-of-a-kind ceramic once it's been bisque fired in the studio. A fabulous wedding gift idea for a crafty, creative couple.
Virgin Experiences has lots of pottery workshops across the country so there's likely one near the couple.
After something even more unusual than what's on this list? Try our edit of the 17 most unique wedding gifts.