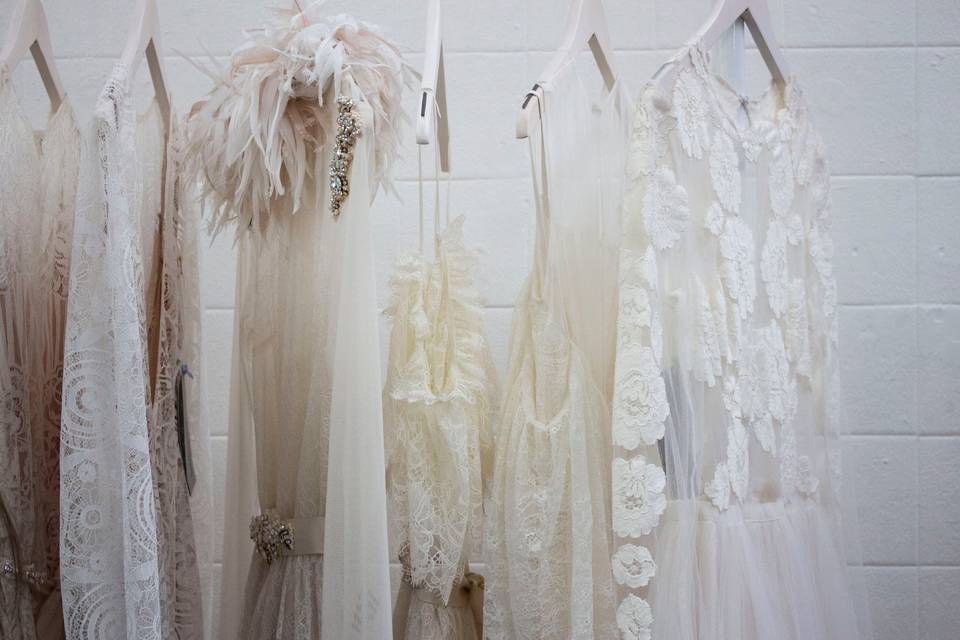 But fear not! If your wedding budget doesn't allow the purchase of a new dress (or if you've decided to plan your wedding in just six weeks), then hiring one could be the answer to your prayers.
There's a whole host of wedding dress hire services popping up at the moment, all of which offer brides a range of beautiful dresses by high-end designers to rent for their big day.
The concept is totally sustainable, and you won't have to worry about what to do with your wedding dress after the celebrations!
READ MORE: How to Plan an Eco-Friendly Wedding
The Pros & Cons of Renting a Wedding Dress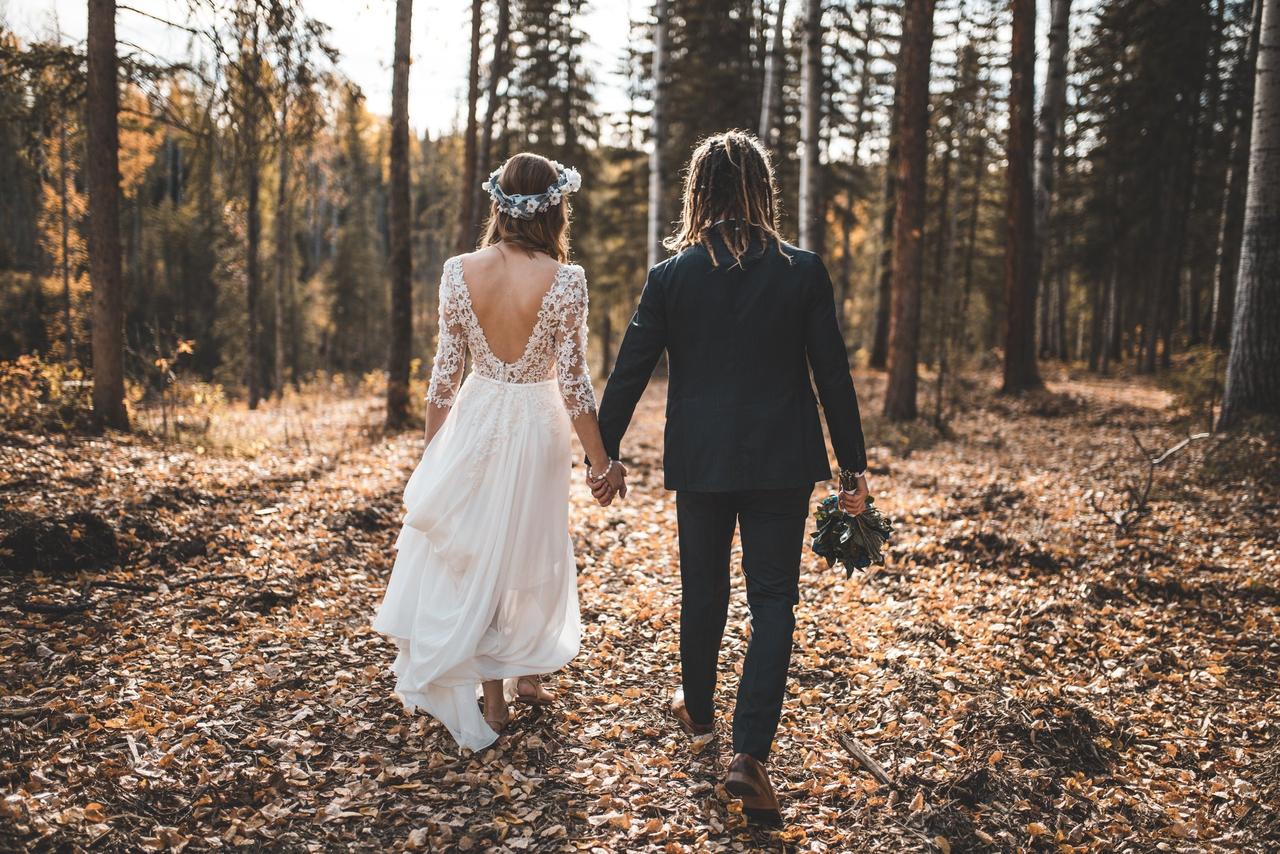 Pro: It's Cheaper!
This is probably the biggest pro of them all. Hiring a wedding dress is significantly cheaper than buying one brand new… and dresses that would've cost four figures are suddenly bought down to three! When the wedding dress of your dreams would leave you without money to live on for two months, a girl's got to get creative.
Pro: You Can Still Go Designer
Don't be fooled, there are some gorgeous high-end wedding dress options available to rent – you've just got to know where to look! Not everything is from the high-street, and imagine how smug you'll feel when you tell your guests you got your hands on a Vera Wang gown for less than £1,000…
Pro: It's Quicker!
If you're planning your wedding in a short period of time, hiring a dress could be the perfect option. After all, you often need to allow up to 6 months for the ordering of a brand new frock.
Pro: Your Accessories are Included
Well, not always, but more often that not wedding dress hire companies will throw in your veil and accessories at no added cost. What a treat!
Pro: Forget Dry Cleaning Costs
Lots of brides become stuck when it comes to what to do with their wedding dress after the big day, but whatever you choose, you're likely to want to get it dry cleaned. Dry cleaning often comes as part and parcel of your dress hire price, and considering such a service doesn't usually come cheap, that's another huge saving you'll be making!
READ MORE: Everything You Need to Know About Wedding Dress Alterations
Con: Your Dress Won't Feel 'New'
Having most likely been worn before, a hired wedding dress won't be in the same pristine condition as a brand new wedding dress will be. Yes, it will have been dry cleaned, but you shouldn't expect perfection.
Con: There's Less Choice
Of course, if you hire a wedding dress there's not quite as much choice as there would be in a boutique full of brand new gowns. What's more, you shouldn't expect any dresses from recent collections, so if you're a picky shopper then hiring a dress might not be your best bet.
Con: There's Less of a Shopping Experience
You simply don't get the exciting shopping experience you'd get if you went to a boutique to buy a new dress. Lots of wedding dress hire services operate solely online, which in itself can be a problem. What if the dress you order is nothing like you expected? That's the risk you've got to be willing to take.
Con: You're Responsible for Damages
Picture this: your drunk uncle stumbles into you on the dance floor and pours a glass of red wine down your skirt. Sadly, you're going to have to pay for that.
Dress hire companies will charge you for any marks or tears, and if you end up having to buy the dress as a result, the whole object of hiring a dress in the first place has been defeated! Your guests better watch their drinks…
READ MORE: We Reveal the Worst Wedding Guest Behaviour Ever
The Best Wedding Dress Hire Services
Are you considering hiring your wedding dress? Take a look at our round-up of the best wedding dress hire services and get browsing.
Girl Meets Dress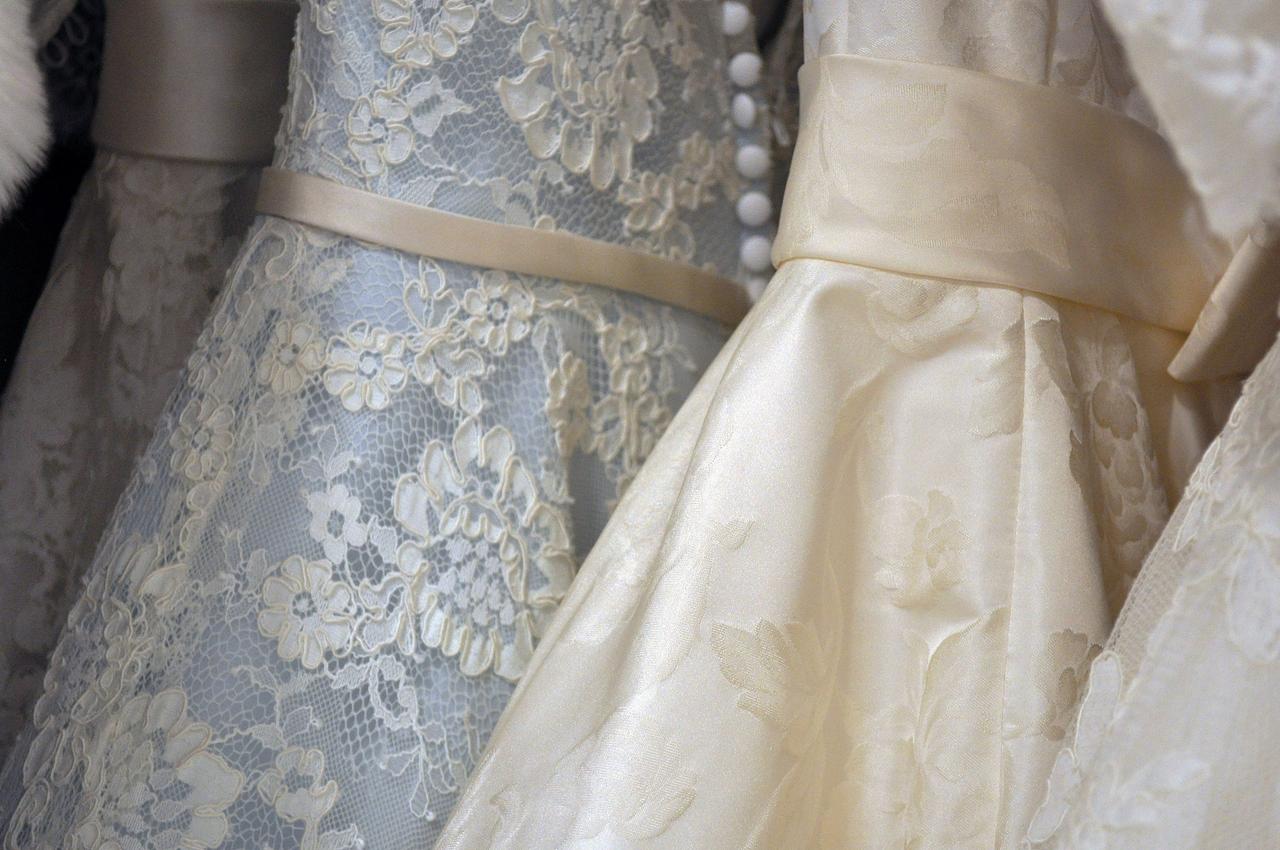 Girl Meets Dress is a total gem of a find… we're pretty proud of ourselves for stumbling across it! Although they're not a dedicated wedding dress hire service, they do have a dedicated wedding dress section which is seriously extensive.
Wedding dresses start at under £50 for dresses by high-street labels, and you can get next day delivery and free returns for anything you don't wear. How handy! There's also plenty of pieces which would make perfect bridesmaid dresses, live chat support with stylists and a London showroom for all you city dwellers. Choosing a wedding dress has never been so easy!
READ MORE: Black Bridesmaid Dresses for Every Style of Wedding
Vonlee Bridal Hire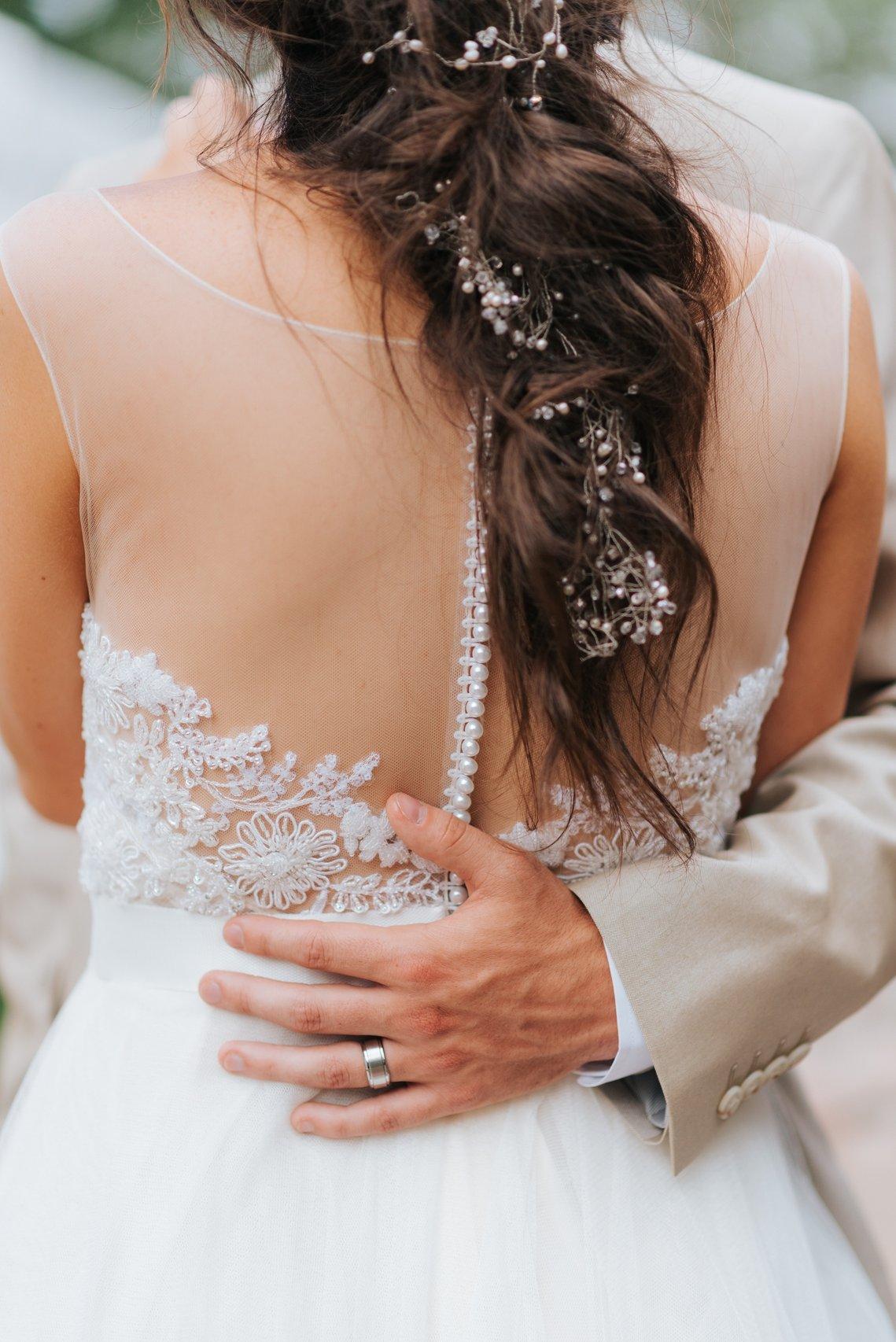 Vonlee Bridal Hire are based in London and believe that "everything is about the bride". For that reason, they stock a huge range of wedding dresses for all body types and tastes. Whether you're after a glamorous fishtail gown or a vintage-inspired lace design, there will be something for you.
Vonlee might be based in the capital, but if you live further away, you'll be able to get your wedding dress delivered to your home at least one week before your wedding… at no extra cost! Dress prices start at £195, and your tiara and veil are included. Where do we sign?
READ MORE: The Best Wedding Dresses Under £500
The Bridal Gallery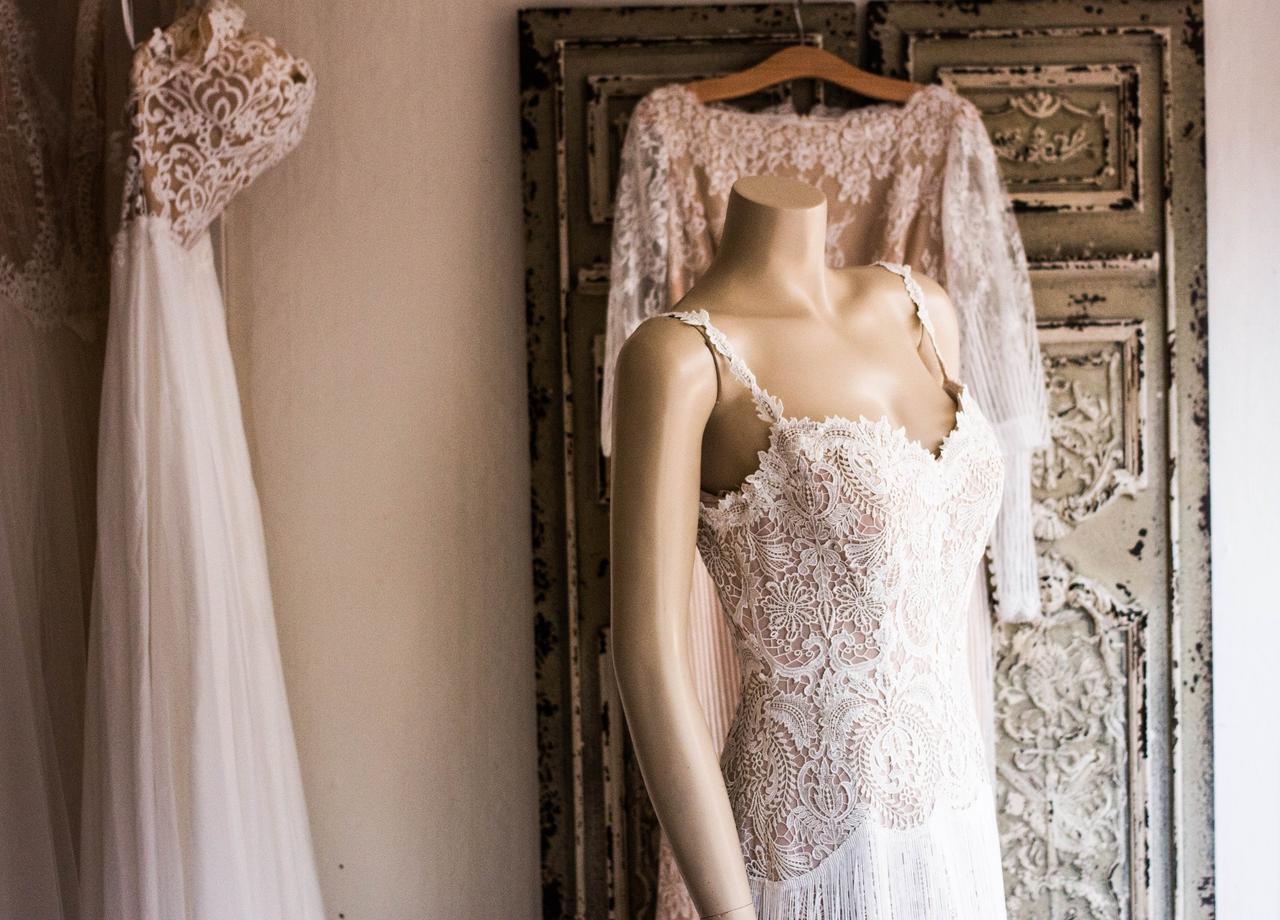 Ealing-based bridal boutique The Bridal Gallery are one of a few boutiques who offer wedding dress hire, meaning you can look and feel a million dollars without breaking the bank!
Their prices start at £200, they offer alterations to ensure your dress fits you like a glove, and there are over 100 bridal gowns in store to choose from. You're bound to find something you love!
READ MORE: The Average Cost of a Wedding in the UK Revealed
Wedding Dress Hire FAQs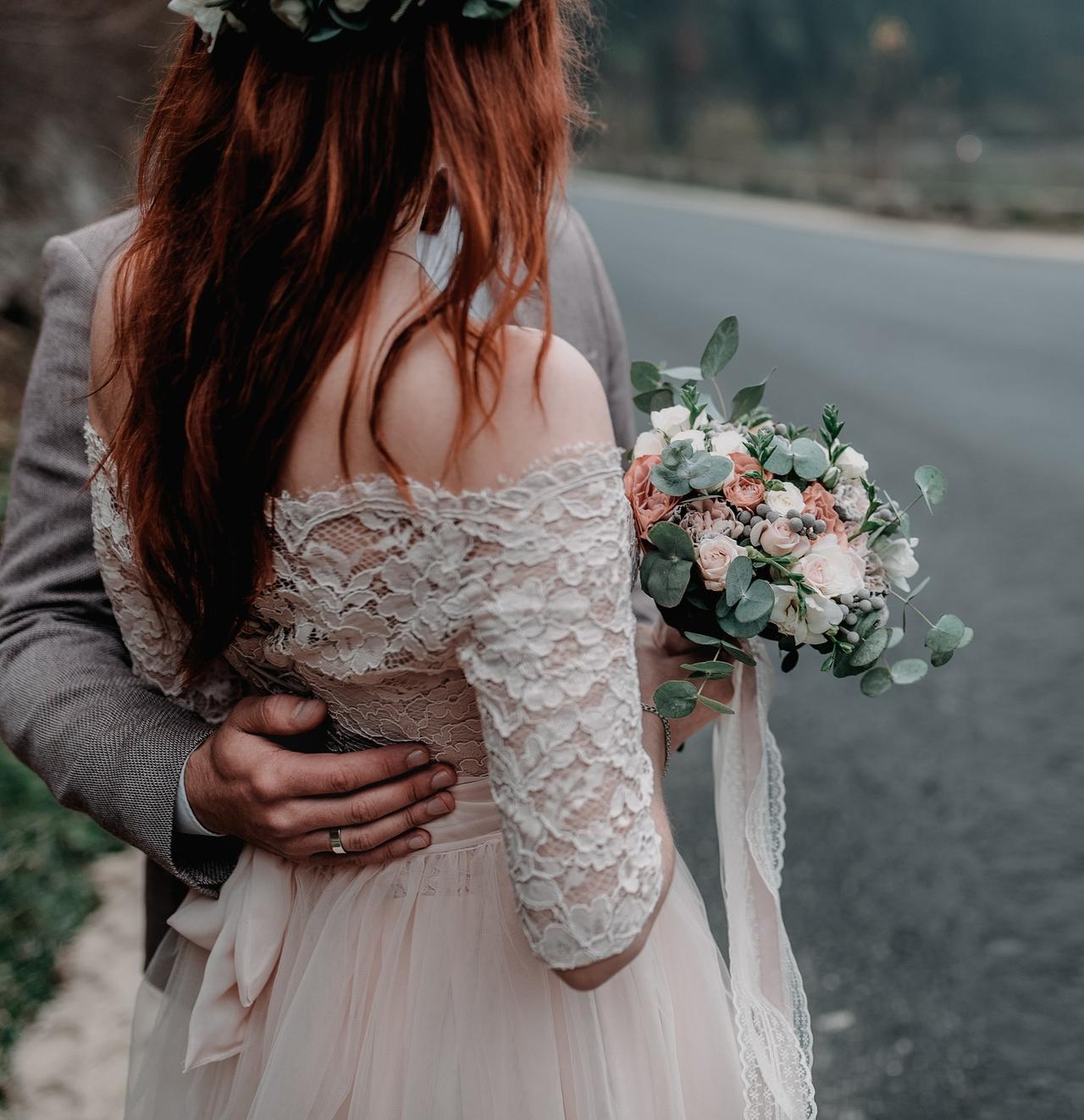 Q: What Type of Bride Does a Hired Wedding Dress Work Best For?
Rented wedding dresses work best for the savvy bride who spends smartly, always looks stylish and stays worry free without compromising on quality or design.
Hiring a wedding dress makes for some serious savings that a bride can keep, put towards an extended honeymoon, an extra special holiday or for an important shared project with her new spouse.
Q: Do Hired Wedding Dresses Cover Every Size?
Yes! Most places cover sizes 4-26, as any normal boutique would.
Of course, it's likely that there won't be lots of choice in your preferred size, but lots of services will order styles in for you.
Q: Can I Go For a Fitting in a Store, or is Everything Done Online?
This completely depends on the service you choose, but lots of companies do have boutiques which you can visit to try the dress on. Remember to also look at the positives of ordering online, like being able to try the dresses on from the comfort of your own home and often being able to return anything you don't like easily!
Q: What if I'm Having a Destination Wedding? Can the Borrowing Time be Extended?
Most dress rental service will extend borrowing time in this situation. Some even deliver and pick up direct to location if necessary.
Q: Besides Wedding and Bridesmaids Dresses, What Else Can I Hire?
Lots of dress rental services offer exclusive bride and bridesmaid collections, bridal accessories and styling services.
It's great to be able to hire high-end shoes, clutches, veils and hair accessories from the same place as your dress, and lots of companies will throw in the hire free of charge!
Q: How Far in Advance Does a Rental Wedding Dress Need to be Reserved?
Some dresses can be borrowed the same day, though for more popular styles, we would suggest booking at least 3 months in advance.
READ MORE: 13 Things to Do After Getting Engaged
If you're not completely sold on the idea of hiring a wedding dress, but would like to get something for a cut of the usual cost, why not check out our round-up of the best wedding dresses under £500? There are some beautiful options!