Wedding Dress Hire: The Best Places to Rent a Wedding Dress
Trying to tighten your wedding budget and save money? Hiring a wedding dress could be the perfect answer! Here is everything you need to know...
We have included third party products to help you navigate and enjoy life's biggest moments. Purchases made through links on this page may earn us a commission.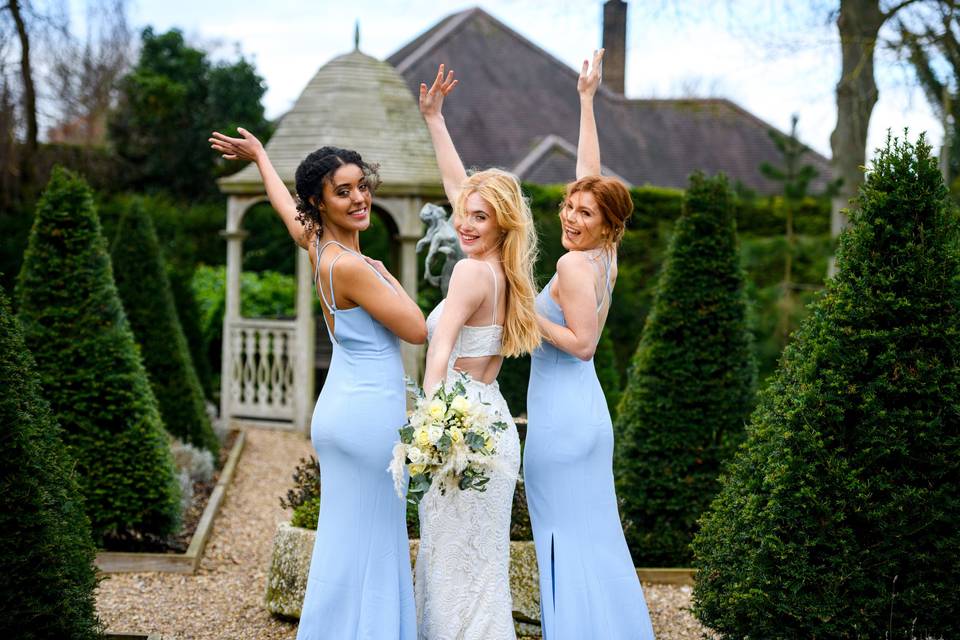 One of the key wedding trends in 2022 is renting your wedding dress. With more and more couples looking to be more sustainable when they plan their wedding (just over a fifth, according to our National Wedding Survey), it makes sense that hiring a wedding dress is becoming an increasingly popular choice.
Sarah Korich, the founder of Infinite Closet, a newly launched rental platform focused on independent and sustainable designer brands, explained, "In the UK alone, it is estimated that the potential market for clothes rental is worth £923m. The wedding industry is now jumping onto this trend as well. Our own primary research indicated that nearly 50% of our customers were open to the idea of renting for their special day."
And wedding dress hire didn't become a growing trend for no reason. There are many advantages to renting bridal outfits. An obvious one is that it's cheaper and quicker, which means the bride can have different looks throughout their wedding day and wear designer brands they wouldn't be able to afford otherwise. It also means the couple has more to spend on things that matter to them and their guests such as wedding entertainment and honeymoon.
Korich advised, "The average UK bride will spend anywhere from £200 to £2,000 on their wedding dress. However, that same dress could be rented anywhere from 10-20% of retail price, saving brides hundreds of pounds." Moreover, the brides are recognising that having something sit in your closet after being worn only once is wasteful and unnecessary, leading them to look for alternative ways they can shop and save money. Using a rental service means making greener shopping decisions while avoiding stress and other costs including storage and dry cleaning.
How to Rent a Wedding Dress: What to Consider
For brides who are thinking of renting their wedding dresses, we spoke to Steve Bryant, the founder of The Devout, a fashion rental subscription service, to ask for his top tips. He advised, "Focus on the fit and not the size. Wedding dresses are cut differently depending on the style, particularly those with a train. Sometimes taking a size up to your usual can give you a little extra wiggle room while still giving the desired aesthetic."
He emphasised on the use of accessories. For example, statement necklaces offer an elegant touch to elevate your look, so the bride should try several on to find the perfect match and keep the wedding theme in mind. He added, "Remember you're in this all day – don't forget to consider your comfort on the day."
You can rent a wedding dress hassle-free online but you can also visit the rental dress shops and try on dresses there to save the delivery time. Many services allow you to rent for a week or even longer to suit your schedule. Other than wedding dresses, you can also rent bridesmaid gowns, bridal accessories, shoes, clutches, and veils. Even though, technically, you can rent a dress on the same day as your wedding day, we advise to reserve it at least 3 months in advance.
Luckily, as more people are interested in rental services, there are more options to choose from. Here's a list of the best wedding dress hire services in 2022:
Best Wedding Dress Hire Services
By Rotation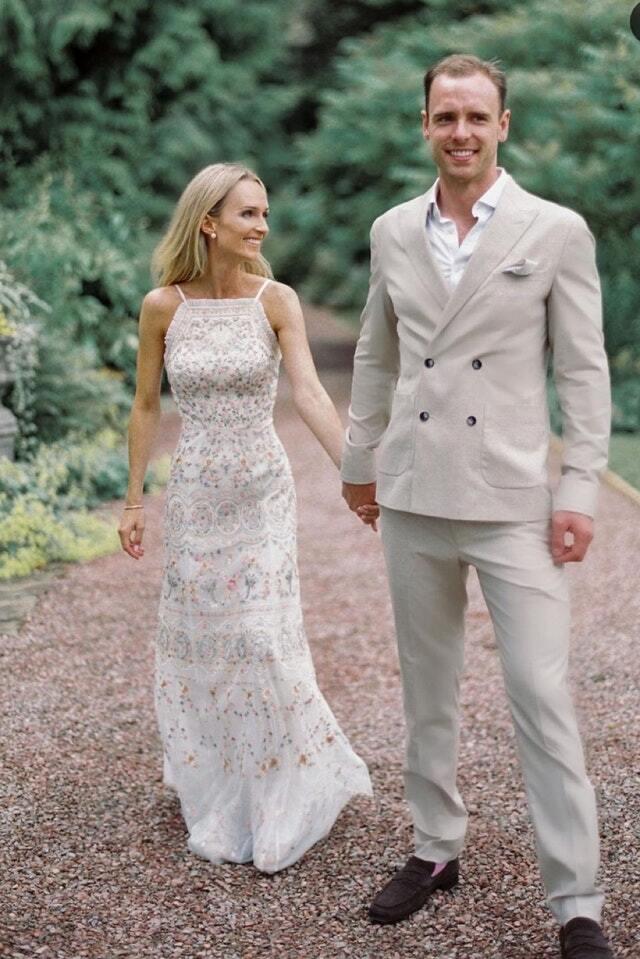 By Rotation is an inclusive community-powered platform that allows users to lend and rent their clothes. They reported that their bridal selection had grown during lockdown with searches for bridal and wedding wear up by 1200% since March 2020. Many brides are now renting wedding dresses for more spontaneous, smaller ceremonies while others are into non-traditional options such as non-white dresses. Now that lockdown is over, they will also be opening their studio where they host fittings between rotators. How convenient!
Find out more about By Rotation wedding dress hire service.
The Devout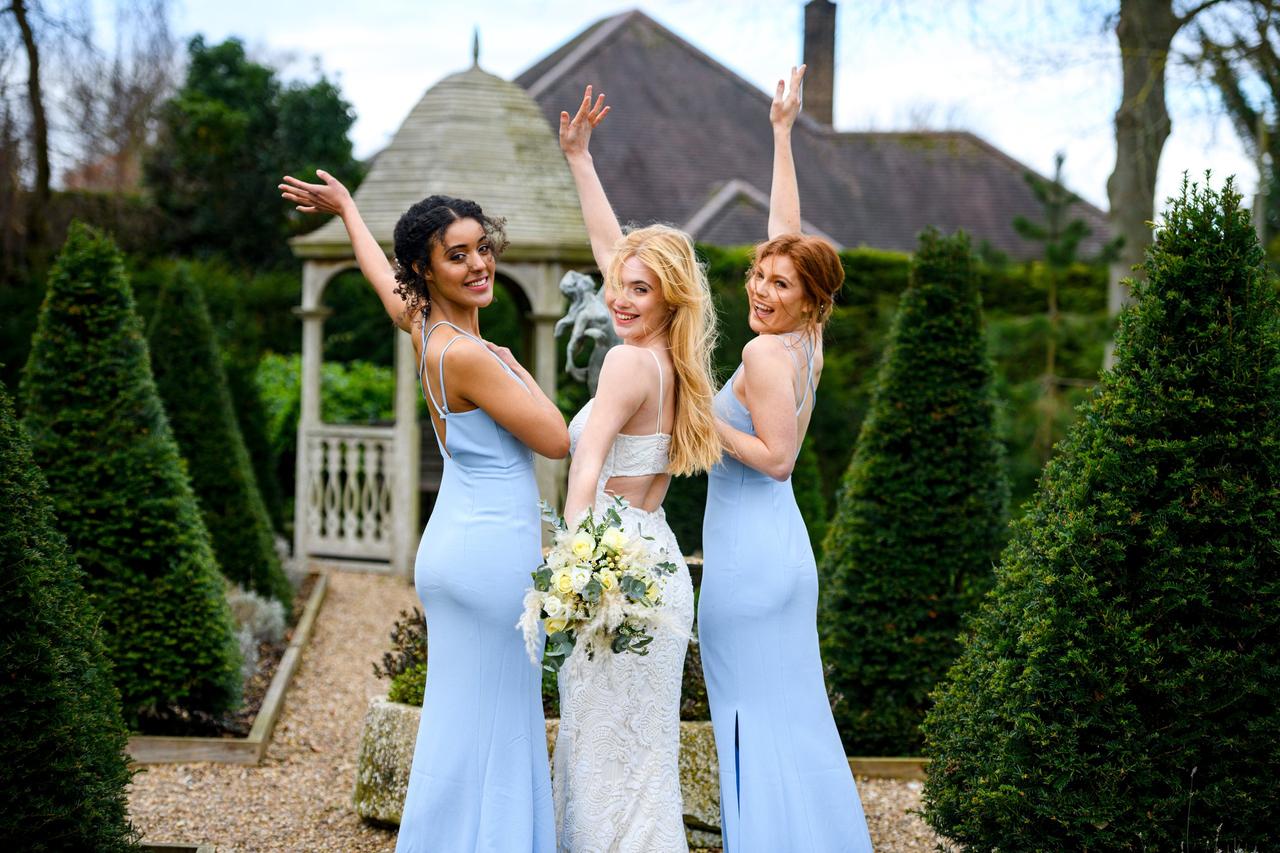 The Devout is a monthly rental subscription service for sustainable fashion fans. This year, they're collaborating with Whistles to launch a number of stunning wedding gowns and bridesmaid dresses onto their membership platform. Whistles' wedding dresses retail at upwards of £499, but The Devout is making bridalwear more accessible and affordable for brides who want to dress in stunning gowns for a fraction of the original cost.
You can rent a wedding dress and two other items for just £39-a-month. Other membership prices include the 5-items-per-month for £59, and a whopping 10 items per month for £99. The all-inclusive membership, which features laundry, delivery and collection, can be enjoyed on a rolling basis or as a one-off. And, you'll never pay any damage fees if you accidentally damage your rentals - it's just send-back as normal.
Find out more about The Devout wedding dress hire service.
READ MORE: How to Measure Yourself for a Wedding Dress
Hurr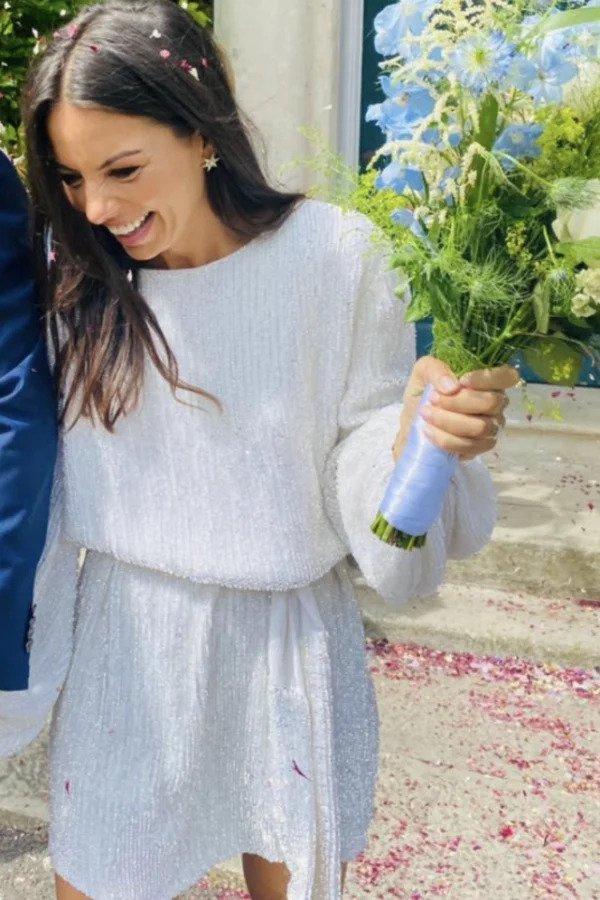 Hurr is a clothing rental platform that lets you join as a lender or a borrower (or both, if you want!). Whilst it doesn't have a dedicated wedding dress hire section yet, there are plenty of high end, bridal-style dresses available to rent on the platform, with prices starting from as little as £15.
Brands available to rent on the site include Grace Loves Lace (perfect for those looking for a boho wedding dress), Berta, Halfpenny London and more.
Find out more about Hurr's wedding dress hire service.
Atelier Tammam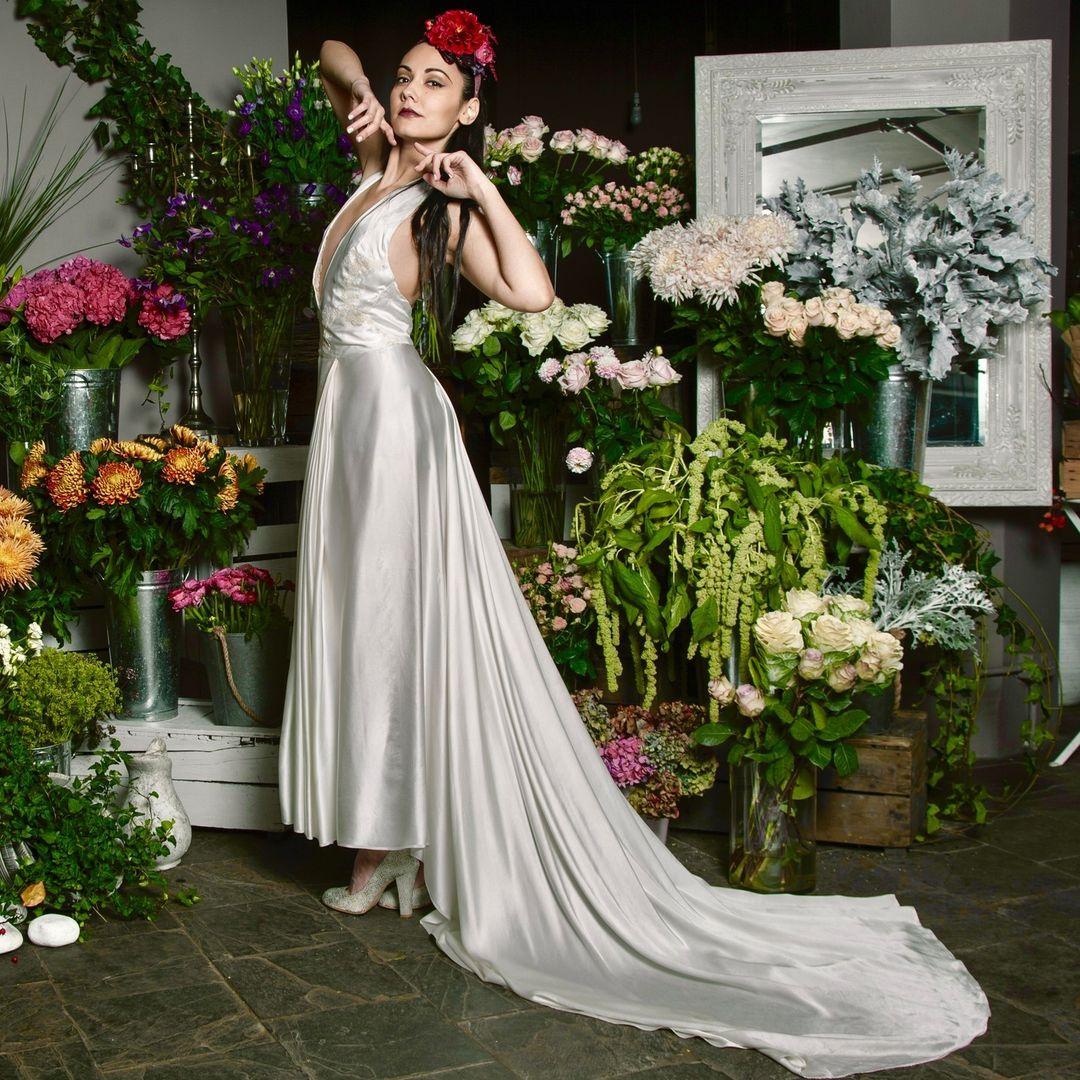 Atelier Tammam is a haute couture fashion house that offers bespoke design, fabric sourcing, styling, and couture alterations. All their sample gowns are available for hire at a much lower cost compared to buying a dress.
For very special occasions such as weddings, they even offer a bespoke hire service, meaning they will create one of their signature styles to exact size and detail specifications for half the price of a regular bespoke service. The bride can then return their customised dress to Atelier Tammam and their experts will give it a new life. Being an indie brand, they're flexible and very happy to find a perfect solution for their clients.
Find more about Atelier Tammam's wedding dress hire service.
The Bridal Gallery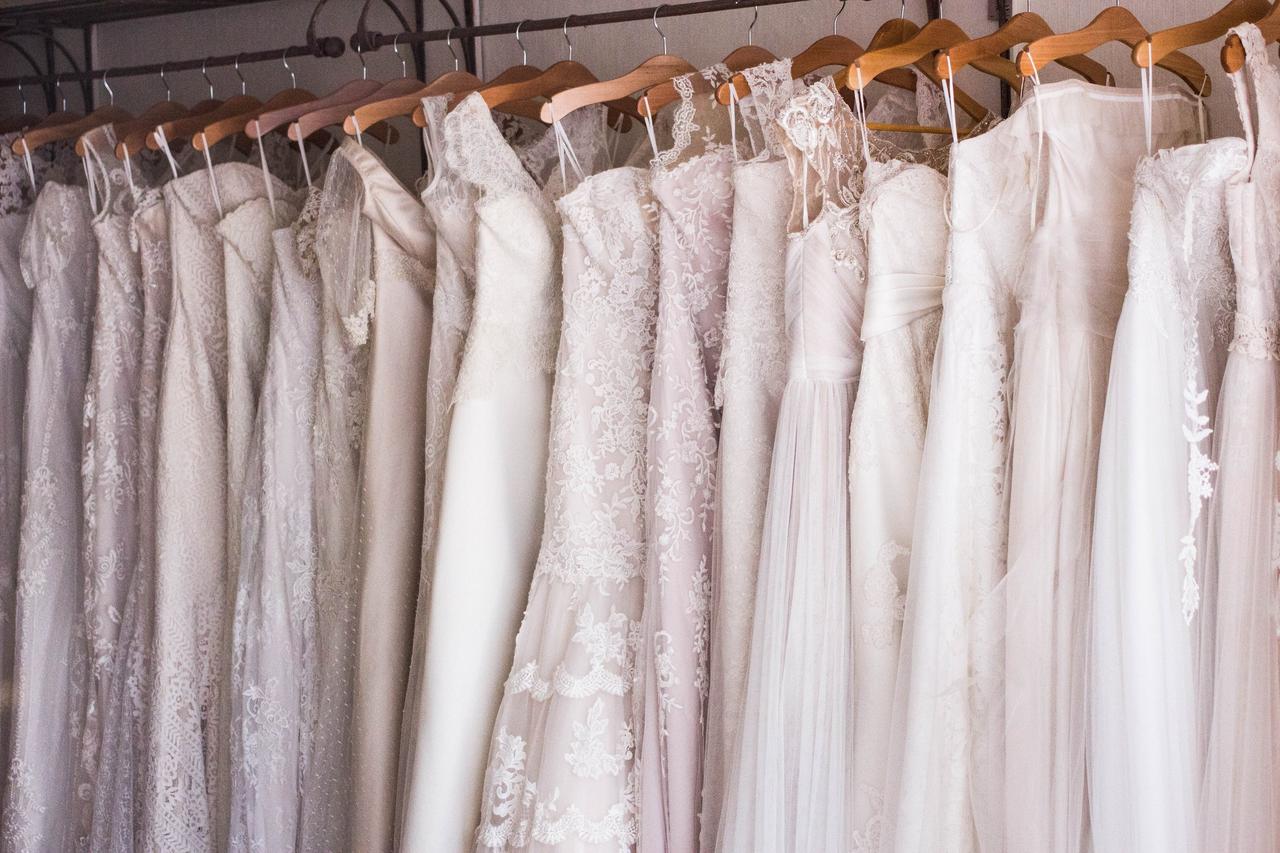 The Bridal Gallery is a London-based specialist in bridal, special occasion wear and accessories. They have plenty of styles and brands for you to choose from even if your wedding day is only a week away and you don't want to spend a ton on your wedding dress. They're one of the few boutiques that offer wedding dress rental services. From as low as £200, you can wear the designer of your dream without the stress of waiting and going over your budget. If you're looking to rent a dress, book an appointment and reserve your rented wedding dress in advance to make it yours.
Find out more about The Bridal Gallery wedding dress hire service.
READ MORE: Everything You Need to Know About Wedding Dress Alterations
Something Borrowed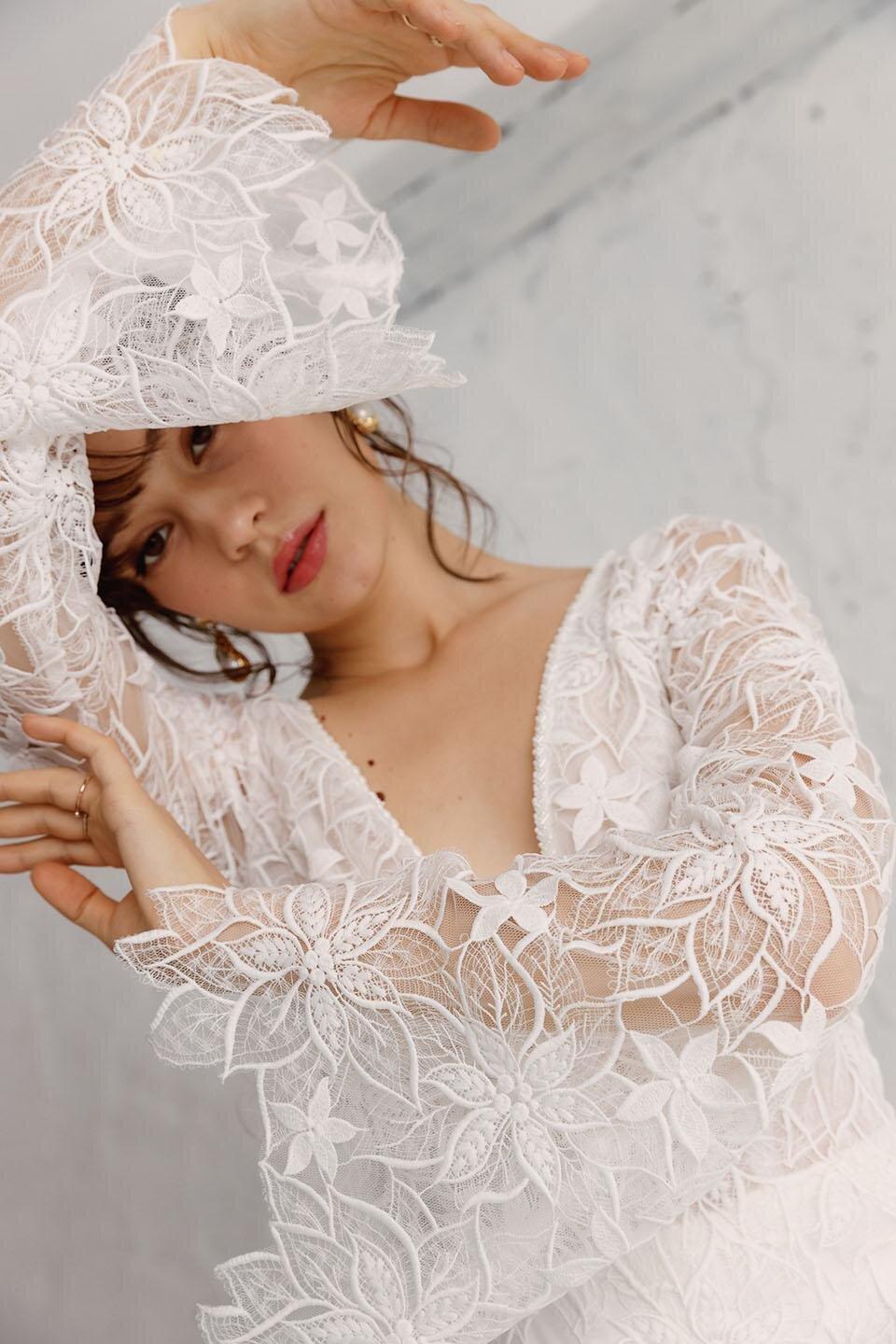 Something Borrowed is a wedding wear rental and resale service for brides and bridesmaids. Their aim is to make preloved and unwanted gowns for the wedding day accessible and more affordable while helping the modern brides reduce wedding waste and make more sustainable decisions.
To rent a wedding dress at Something Borrowed, you can follow three simple steps: try, borrow, and return. They also offer a two-day home try-on service at £75 that allows you to choose up to 3 styles to try in the comfort of your own home, and it is redeemable against the rental cost of your chosen dress. Each and every piece in their Bridal collection is designed and hand-made in London with the greatest care and crafted in sustainable fabrics.
Find out more about Something Borrowed wedding dress hire service.
Girl Meets Dress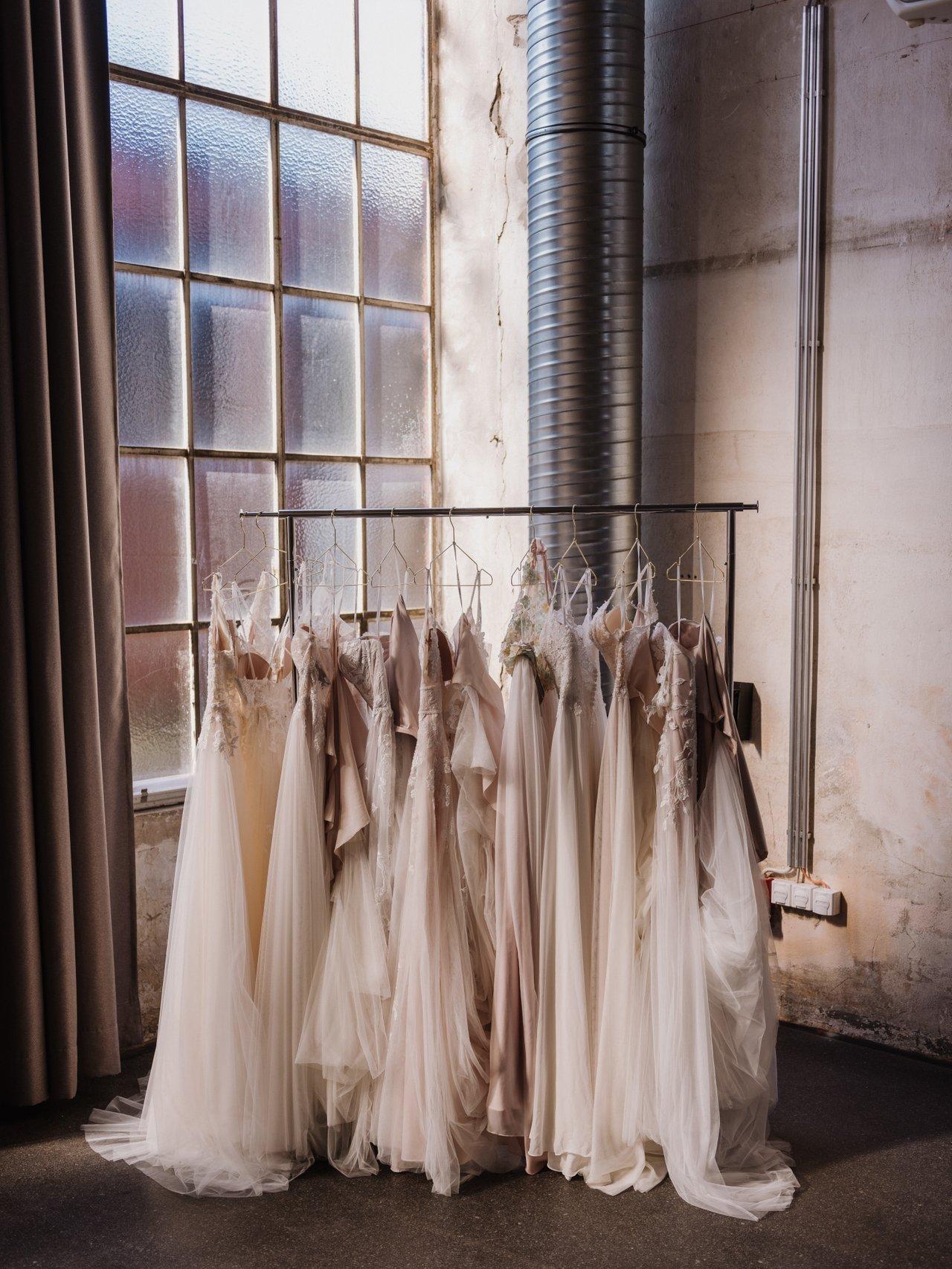 Girl Meets Dress is a dress hire service with a big catalogue of items by hundreds of designers such as Self Portrait, Stella McCartney, and Suzannah. They have a dedicated wedding section that will satisfy the needs of both the brides and their guests. The process of renting a dress through their website is simple. You browse, order, party, and return! They even have a showroom in Fulham, so you can come and try on as many dresses as you like and pick the one you love for your special day.
Find out more about Girl Meets Dress wedding dress hire service.
READ MORE: The Best Sexy Wedding Dresses
MY WARDROBE HQ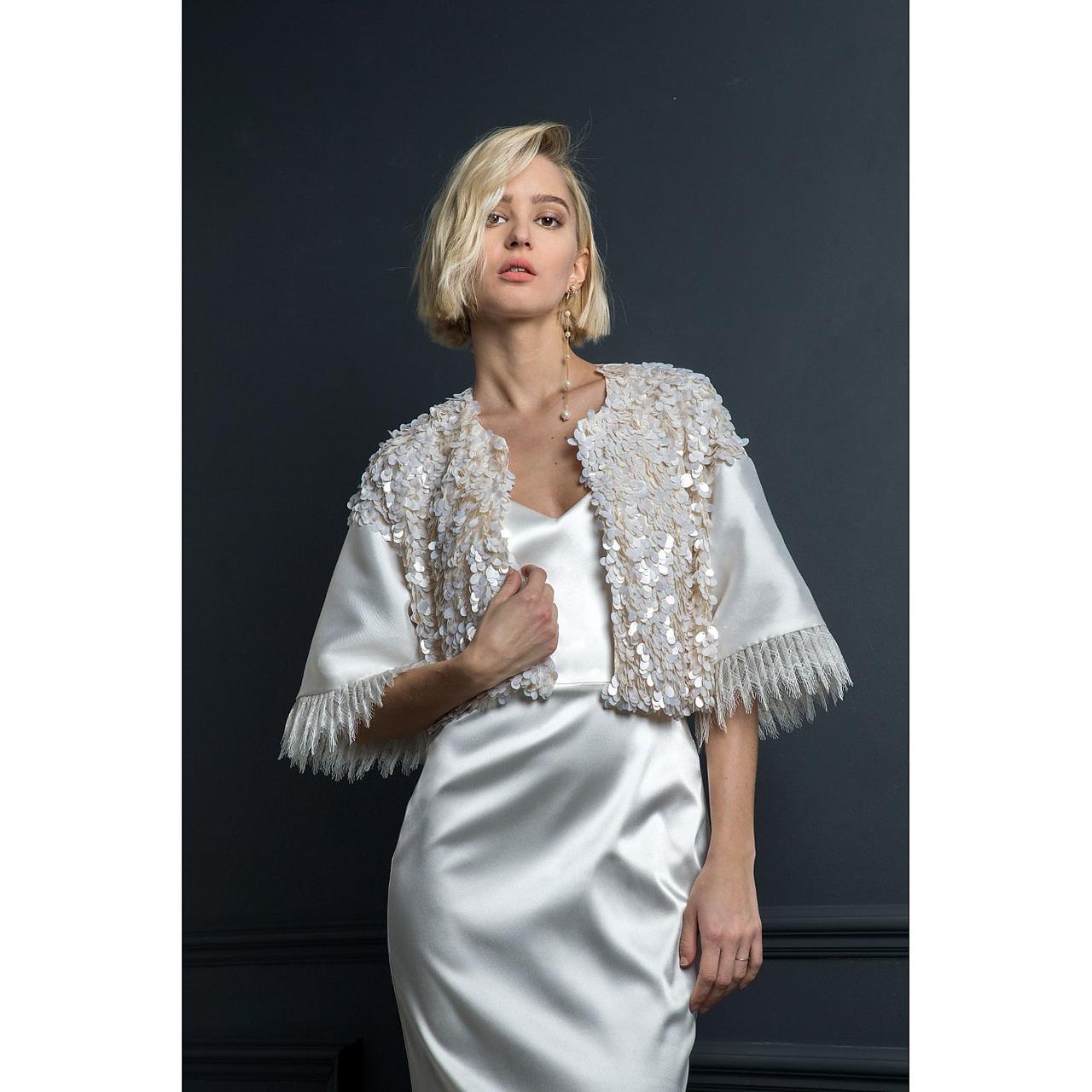 MY WARDROBE HQ is the UK's first fashion rental marketplace where you can rent and buy a wedding dress. Since launching in 2019, they have built up an attractive selection of designers including the likes of Stella McCartney, Gucci, Prada, Chanel, Saint Laurent, and Valentino. Each item has both rent per day and buy prices with the former going as low as £17 for a full wedding gown. Their bridal edits are both trendy and classic, meaning you're sure to find something you love.
Find out more about MY WARDROBE HQ wedding dress hire service.
Selfridges Rental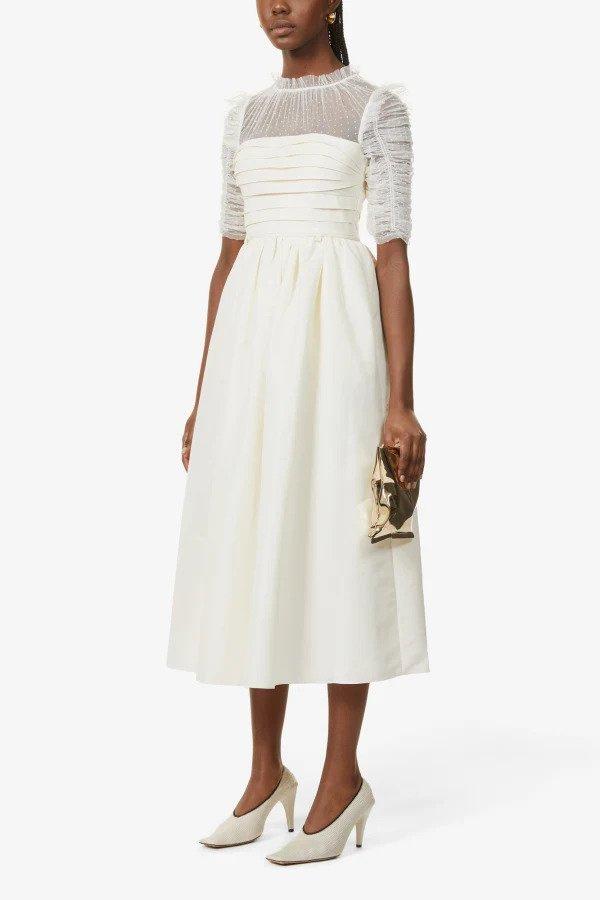 Selfridges Rental is a designer rental service with stylish items curated by their expert buyers. Currently, they don't have a wedding section, but if you filter the clothes by colour, you will see a few white dresses that you could totally rock at your intimate wedding day. If you're feeling bold or unconventional, you will have plenty of choices with coloured gowns.
Find out more about Selfridges Rental dress hire service.
Infinite Closet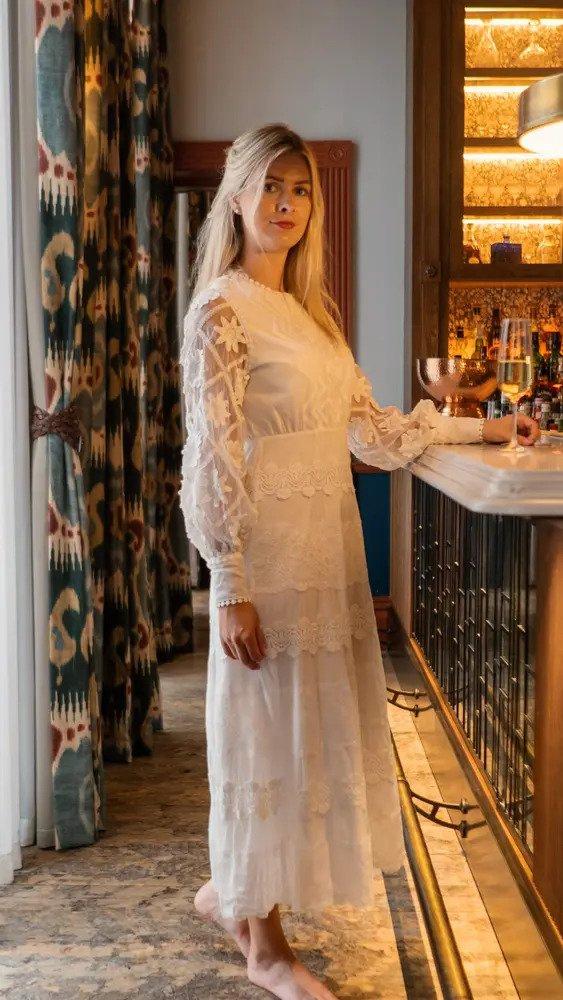 Infinite Closet is a newly launched rental platform focused on independent and sustainable designer brands. Their Bridal selection is small but growing, and they are adding new styles every day. The brides and their guests will especially be pleased with the selection of gowns for rehearsal dinners, hen-dos, or more contemporary style weddings.
Find out more about Infinite Closet wedding dress hire service.
READ MORE: The Best Registry Office Wedding Dresses
Something Borrowed Bridal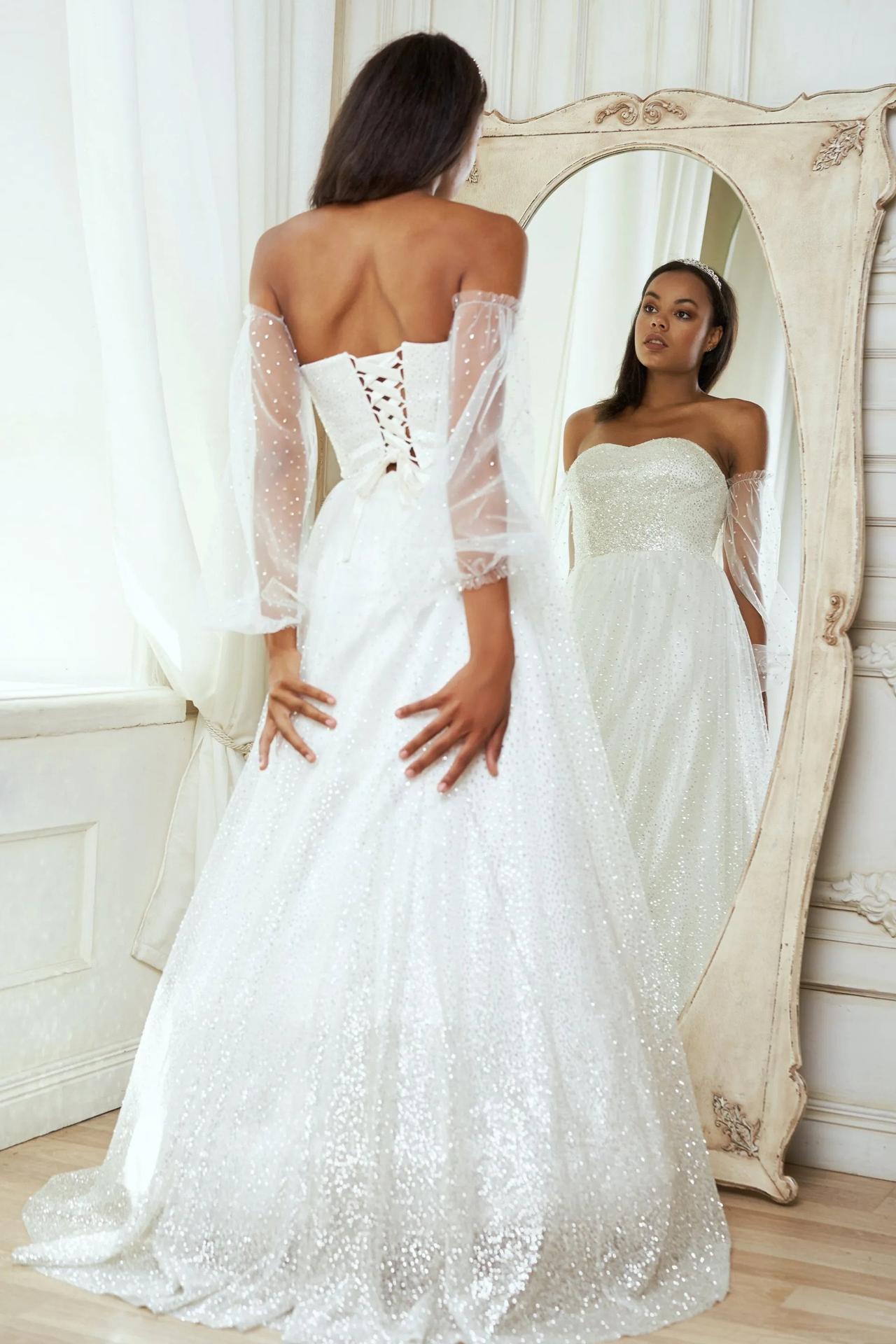 Something Borrowed Bridal is an Essex-based bridal rental service, which started after owner Alyson couldn't find anywhere to sell her own wedding dress - so instead, she launched a rental platform!
The rental prices start from £250 and go up to £600 depending on which dress you choose, and this covers the dry cleaning cost too. You still get the experience of going to a bridal shop and trying on dresses, but without worrying about where to store your dress or the additional expense of buying one.
Find out more about Something Borrowed Bridal wedding dress hire service.
What Type of Bride Does a Hired Wedding Dress Work Best For?
Rented wedding dresses work best for the savvy bride who spends smartly, always looks stylish and stays worry free without compromising on quality or design.
Hiring a wedding dress makes for some serious savings that a bride can keep, put towards an extended honeymoon, an extra special holiday or for an important shared project with her new spouse.
Do Hired Wedding Dresses Cover Every Size?
Yes! Most places cover sizes 4-26, as any normal boutique would.
Of course, it's likely that there won't be lots of choice in your preferred size, but lots of services will order styles in for you.
Can I Go For a Fitting in a Store, or is Everything Done Online?
This completely depends on the service you choose, but lots of companies do have boutiques which you can visit to try the dress on. Remember to also look at the positives of ordering online, like being able to try the dresses on from the comfort of your own home and often being able to return anything you don't like easily!
What if I'm Having a Destination Wedding? Can the Borrowing Time be Extended?
Most dress rental services will extend borrowing time in this situation. Some even deliver and pick up direct to location if necessary.
Besides Wedding and Bridesmaids Dresses, What Else Can I Hire?
Lots of dress rental services offer exclusive bride and bridesmaid collections, bridal accessories and styling services.
It's great to be able to hire high-end shoes, clutches, veils and hair accessories from the same place as your dress, and lots of companies will throw in the hire free of charge!
How Far in Advance Does a Rental Wedding Dress Need to be Reserved?
Some dresses can be borrowed the same day, though for more popular styles, we would suggest booking at least 3 months in advance.
Still looking for an affordable wedding dress? Browse our edit of the best high street wedding dresses.