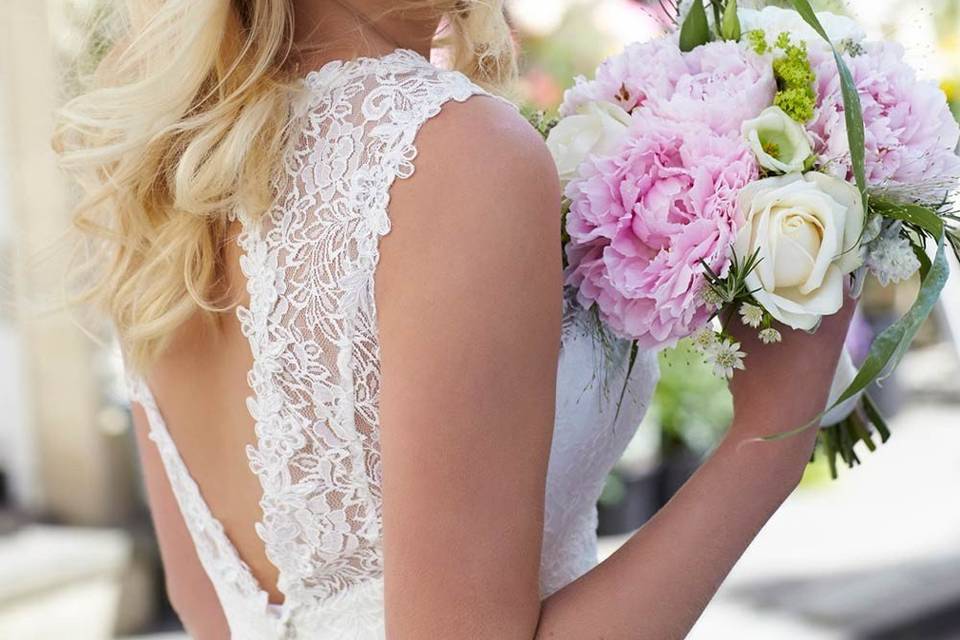 Bridal bouquets are a stunning finishing touch to your look and are a great way to reference the theme of your wedding or that particular season.
We've rounded up 15 beautiful bridal bouquet themes to inspire you if you're stuck looking for your wedding flowers. If you've got cash to splash or want to be more frugal, you can also check out our guide to bouquets for every budget here on Hitched.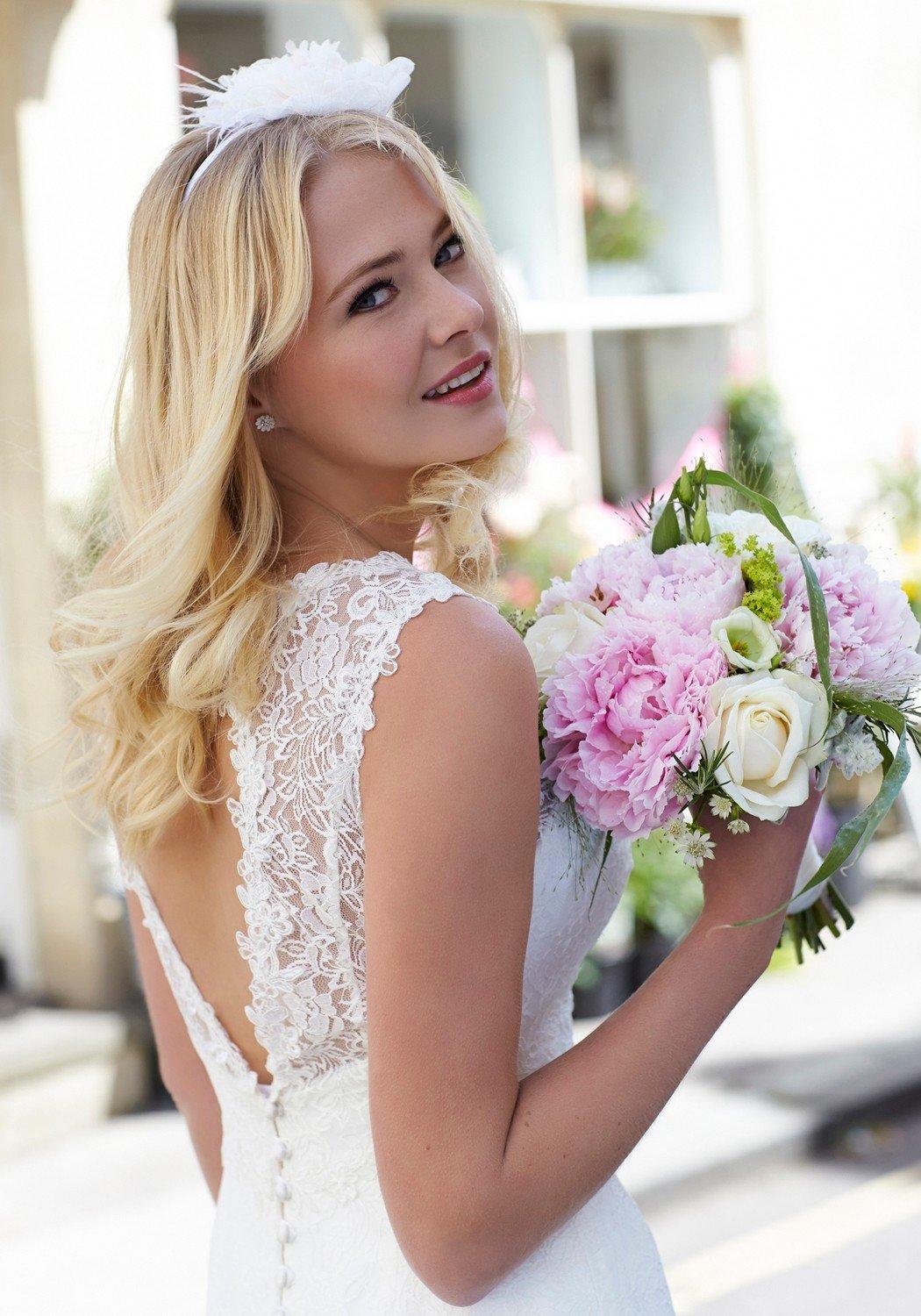 Image Credit: Ann Louise Bridal
Spring
The arrival of spring always means the bloom of beautiful flowers. Make sure this is reflected in your bridal bouquet with lots of fresh, lovely smelling flowers such as hydrangeas, tulips, roses and peonies. Popular spring colours are a palette of pink, yellow, ivory and neutral shades. Natural bouquets with leafy green foliage also look great at spring weddings.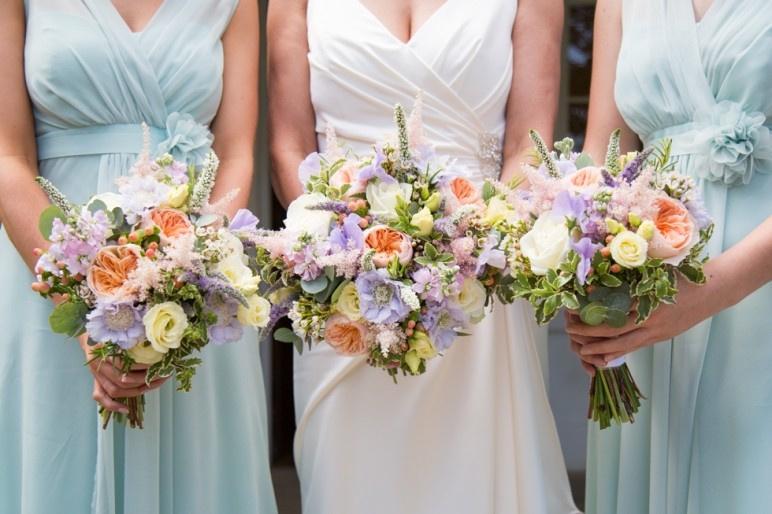 Image Credit: Nicola Milns photography
Summer
By summer, the weather is at its best and so are the flowers! Summer wedding bouquets should include a bright palette of vibrant colours. Because flowers are plentiful in summer there's usually not one specific colour palette, however we do love a bright yellow sunflower bouquet! If you don't want to go for bold colour, why not choose a glamorous bouquet of white or ivory flowers.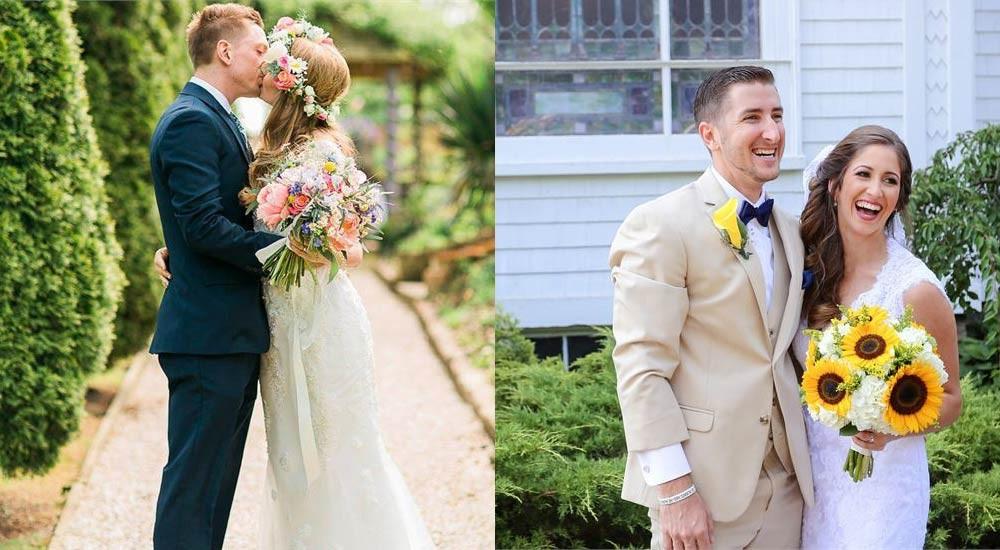 Image Credit (left to right): Benjamin Stuart Photography; Leslie Choucard Photography
Autumn
The colour changes of autumn are stunning and you may want to incorporate this into your bridal bouquet. Autumnal bouquets with orange and peach toned flowers look absolutely gorgeous, not to mention they contrast well with a white wedding dress! Burgundy and red toned flowers also add a rich, sumptuous feel to an autumn wedding.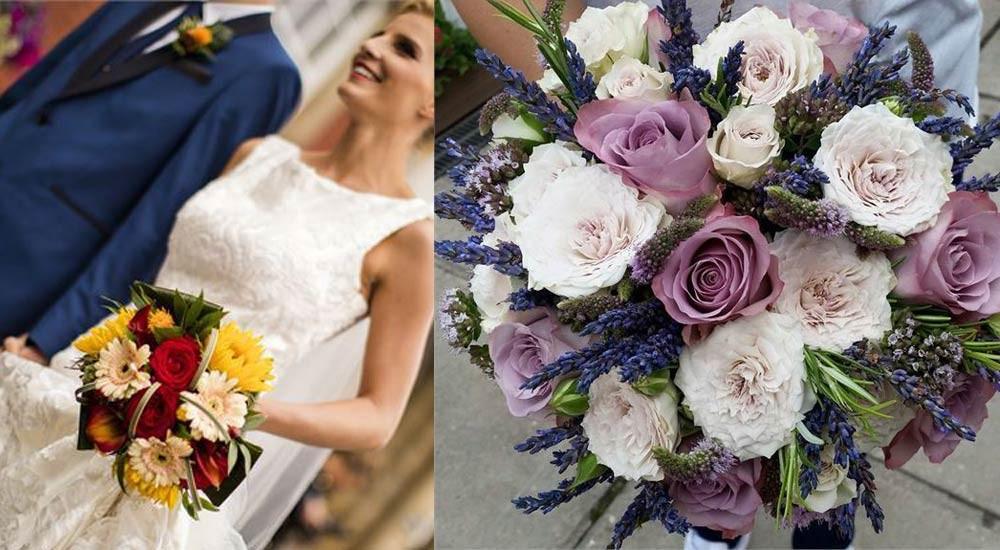 Image Credit (left to right): Xander Sandwell Photography; Rhubarb & Bramley
Winter
For a winter wedding, what could be more romantic than a bouquet of deep red roses? If snow is forecasted, then a bride bouquet of stunning white flowers looks enchanting – although it's best to include green foliage if you don't want the flowers to completely blend into the dress and the snowy surroundings! Winter details such as berries and pinecones will give a seasonal theme to a wedding bouquet.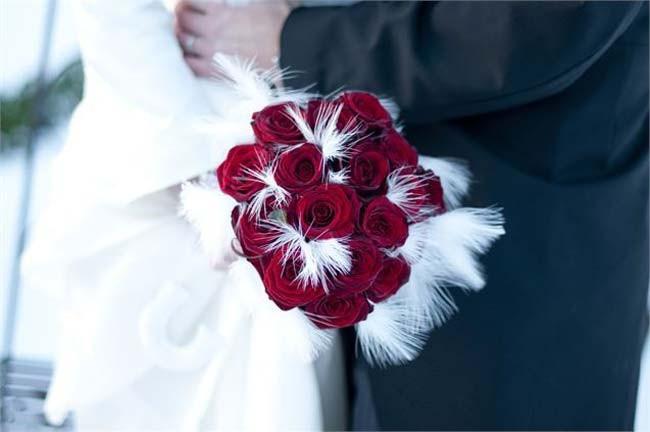 Image Credit: Louise Avery Flowers
Vintage
Vintage themed weddings call for a pretty bouquet of soft colours such as pastels, blush pink, mint green, cream and champagne. Roses in pink, white and ivory look beautiful in vintage bride bouquets. For an even more unique touch, have details such as brooches, feather, lace and pearls added to your bouquet.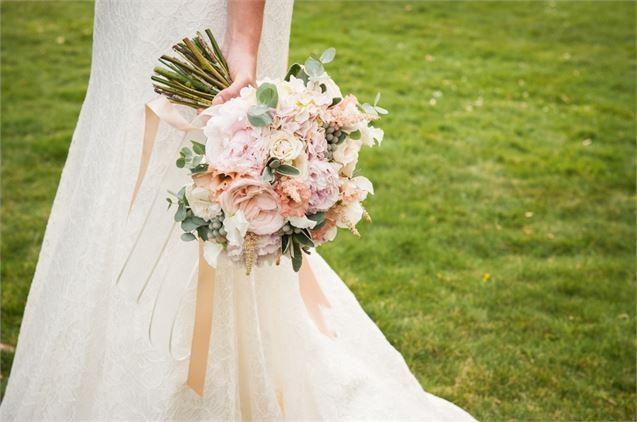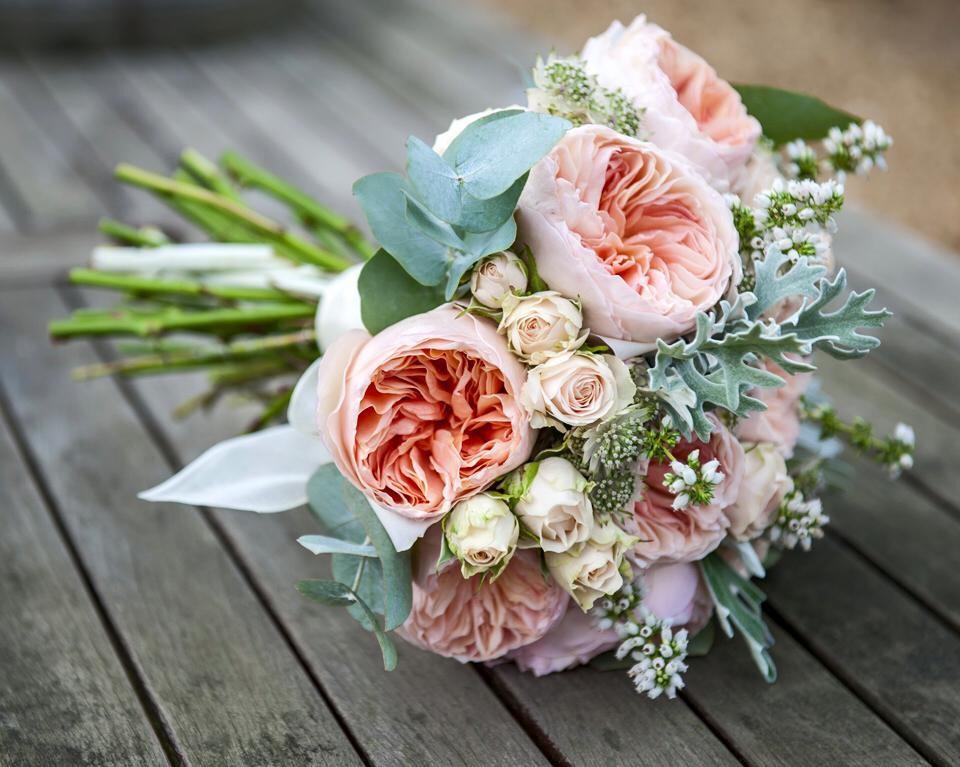 Image Credit: House of Blooms
Teardrop
So called for their literal 'teardrop' shape, teardrop bouquets look incredibly romantic and pair well with A-line dresses and ball gowns. Flowers such as lilies, roses, orchids combined with cascading greenery make a dramatic statement for your bridal bouquet. However, this bouquet may not be ideal if you have an embellished skirt that you don't want to cover up!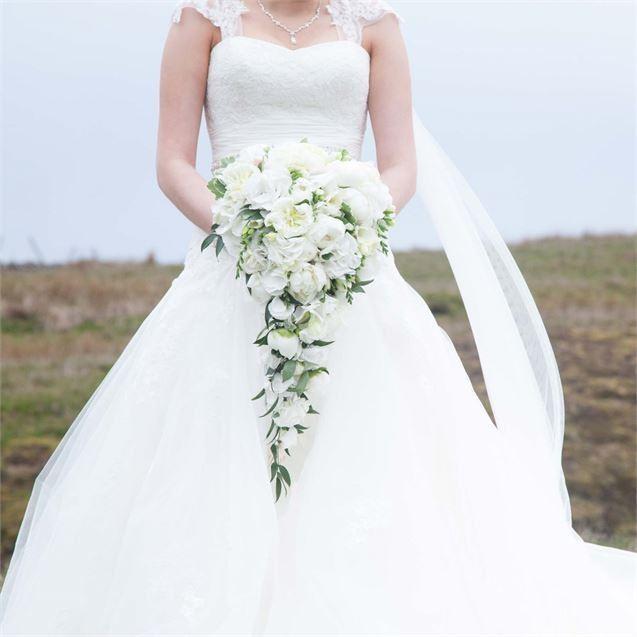 Image Credit: Flowers by Hutton Flowers; Photography by Jemima Stubbs Photography
Rustic
A rustic style bouquet should be fairly natural to reflect your surroundings if you're holding an outdoors celebration or a country garden wedding. Lots of greenery and fresh flowers in neutral tones with hints of subtle colour like blush pink are essential. Add pheasant feathers for a true countryside theme!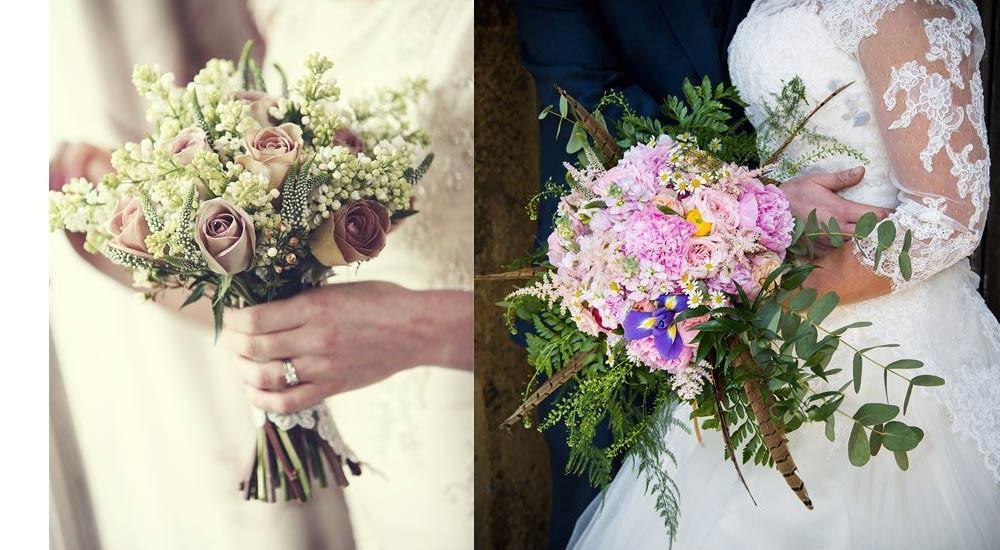 Image Credit (right): Ten Foot Tall Photography
Rose
Roses symbolise love and romance, so it makes sense that they are a popular choice to go in the bouquet! Roses in bouquets can have a variety of colours, so there is guaranteed to be a shade to suit your wedding theme!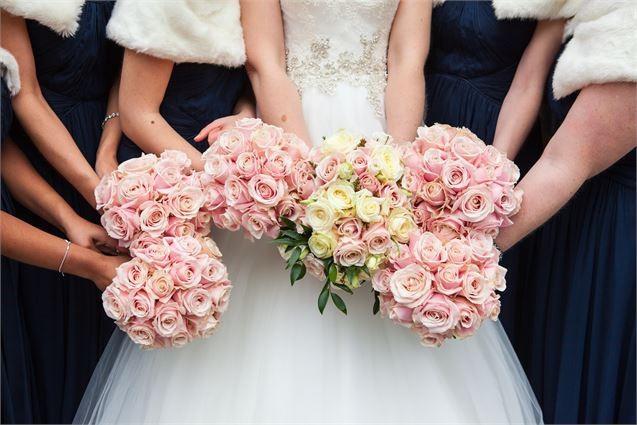 Image Credit: Rhubarb & Bramley
Small
If you want your bouquet to be more of a subtle finishing flourish to your bridal look rather than a big statement, a smaller one is an elegant look. Small bouquets also work well if you have an embellished or statement dress that you don't want to cover too much.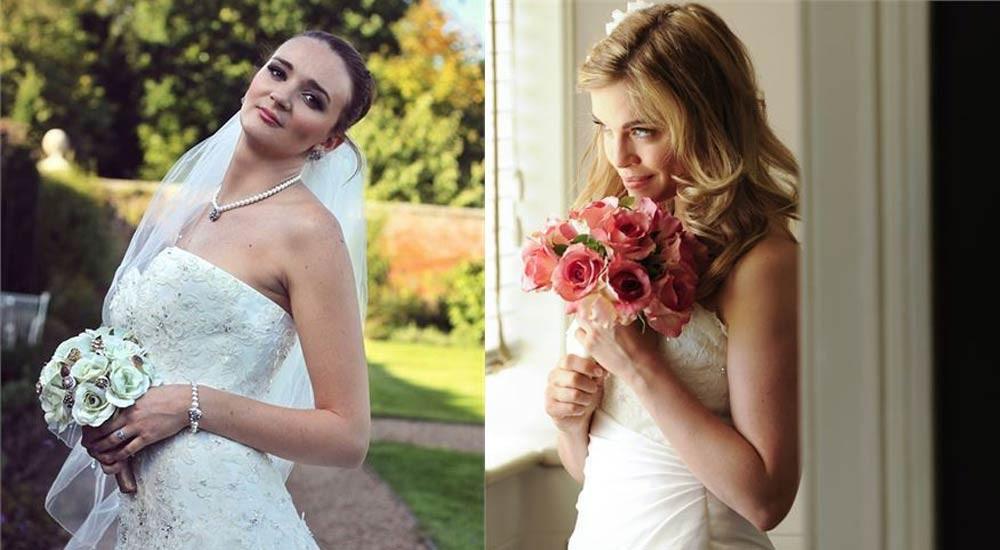 Image Credit (right): Joseph George Photography
White
White bridal bouquets are suitable for weddings all year round, and this neutral colour is a great way to break up any other colours in your flowers. Bouquets with white roses as the main focus are perfect for winter weddings whilst mixes of white roses, tulips and lilies paired with greenery look fresh for spring weddings. Our inspiration galleries are also packed full of white wedding flower ideas.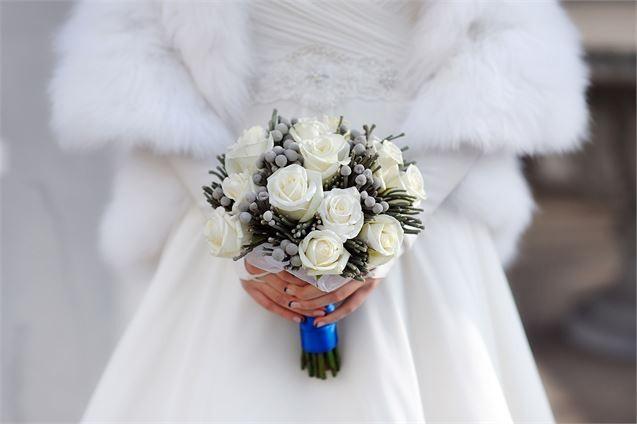 Pink
This feminine colour is another popular choice for the bride's bouquet. The range of shades, from vintage blush pink to a passionate bright fuchsia, means that a bouquet full of pink flowers is a perfect choice for any style of wedding.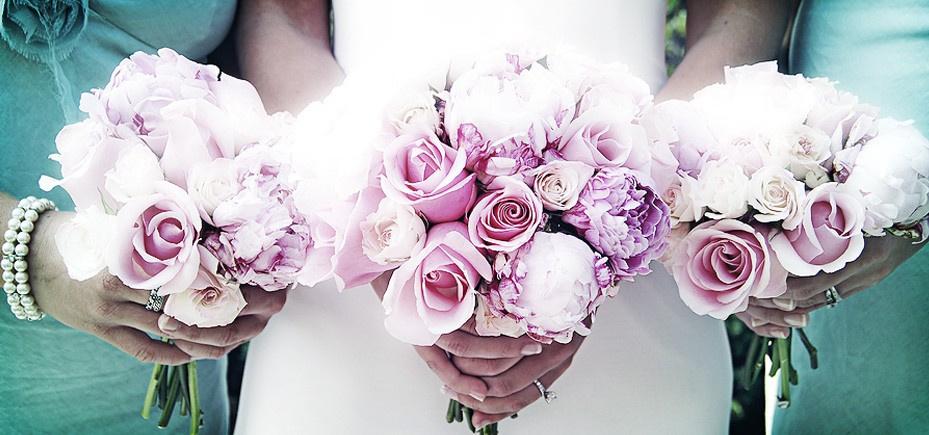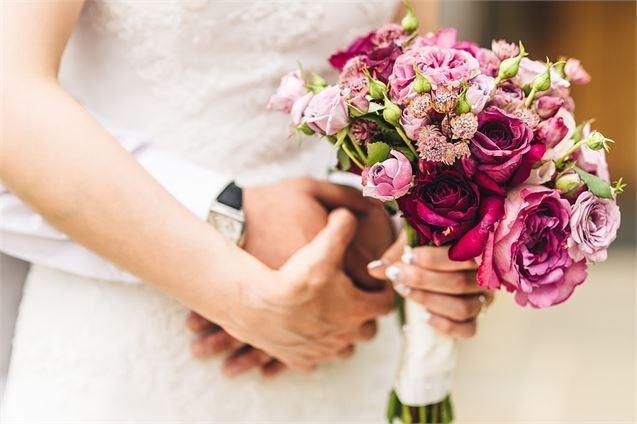 Image Credit: Louise Avery Flowers
Button Bouquets
Don't fancy a traditional floral bouquet? A button one is a great alternative! The great thing about a button bridal bouquet is that you can go as crazy as you want with the colours! Other details could also be added – like netting or old watch pieces for an antique feel. Check out more alternative ideas for your bridal bouquet here on Hitched.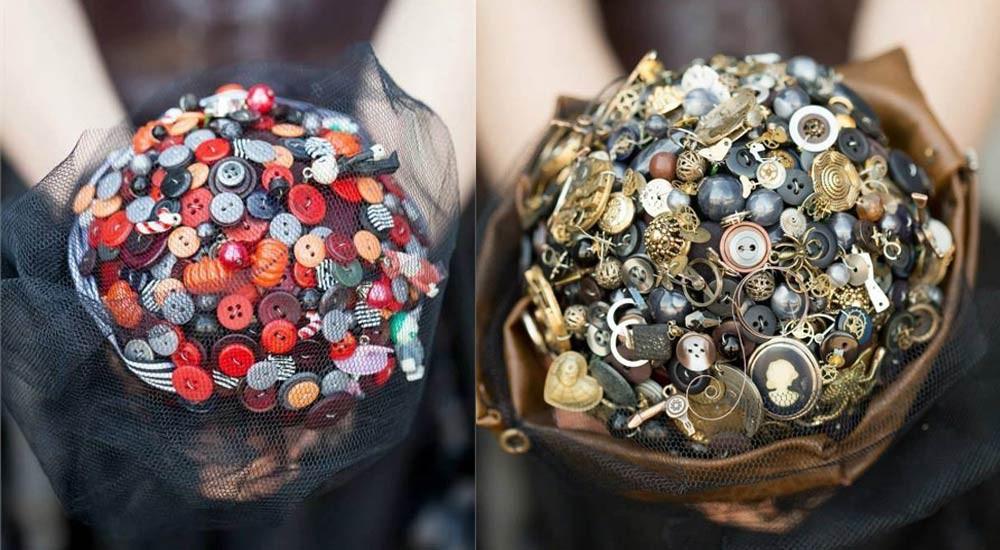 Image Credit (left): Pumpkin and Pye
Brooch Bouquets
For a vintage style bouquet with a difference, a brooch covered creation looks intricate and exquisite. Elsa Rose Boutique create bespoke brooch bouquets that include your own pieces of jewellery, even if they're broken, for a sentimental and unique wedding keepsake.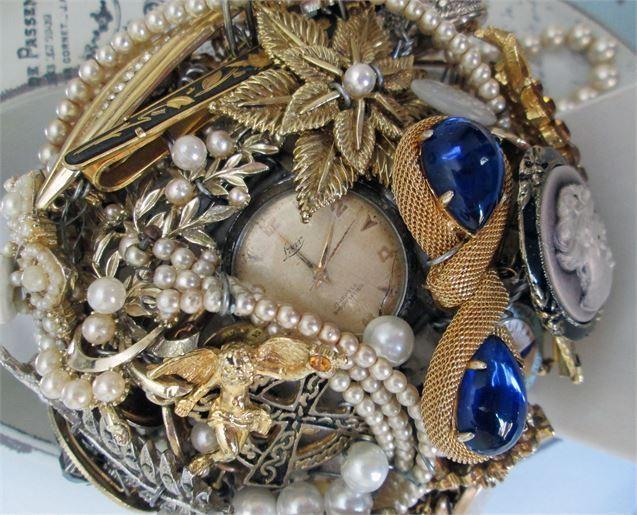 Image Credit: Elsa Rose Boutique 
Blue
Cover your 'something blue' with a blue toned bridal bouquet! Choose a bouquet with blue flowers in a mix of shades or stick to one particular tone, such as navy or midnight blue, to reflect your colour scheme.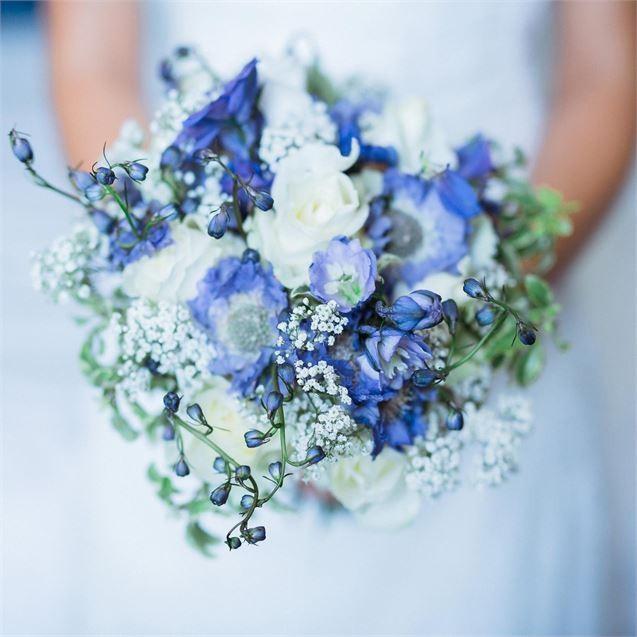 Image Credit: Flowers by Linda Shackleton; Photography by Edward Solly Photography
Pom-Pom Bouquet
We love this fun pom-pom style bouquet from Run Wild Bouquets – they custom make bouquets out of almost anything! The eye catching colours and fuzzy texture would look great at a spring or vintage style wedding. For an alternative bouquet that you can keep forever, why not have a go at making your own paper flowers for your wedding?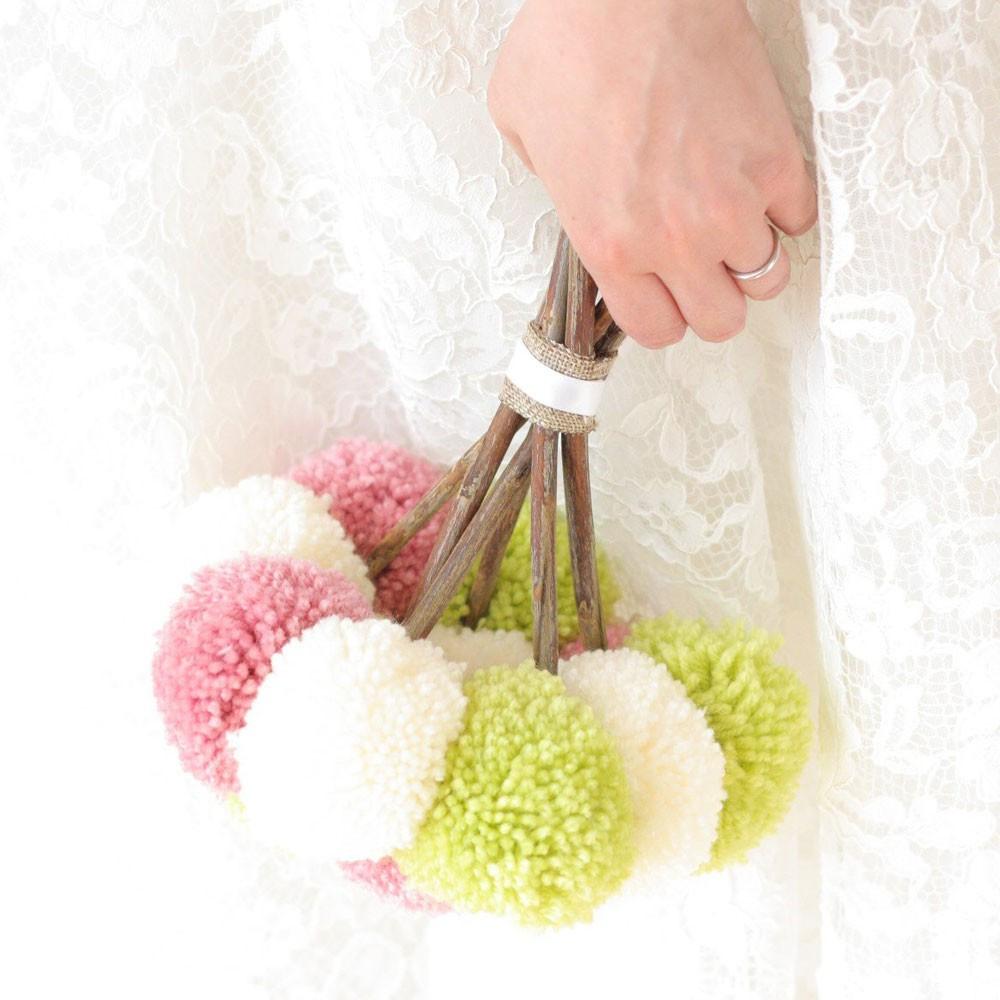 Image Credit: Run Wild Bouquets
Check out our wedding flowers page for more inspiration then head to our list of florist suppliers to find your nearest stockist!
Feel inspired to use some DIY skills and save money on the budget? We show you how to make your own wedding bouquet!