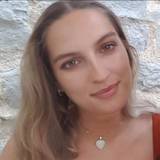 Lucy is a Commerce Writer at Hitched.co.uk, responsible for writing content on all aspects of shopping for your wedding. She writes articles to guide and inspire couples and guests, before, during and after the wedding journey, covering the best buys no matter what your role.
Lucy's Experience:
After studying Magazine Journalism at Southampton Solent University, Lucy worked as a fashion and beauty intern for several print publications, including Cosmopolitan, heat, Closer, Bella, Take a Break and That's Life.
Two years later in early 2021, she joined the Hitched team as a Digital Writer and soon found herself focusing on affiliate content. From this, she was made Commerce Writer in 2022.
Since becoming Commerce Writer, she has specialised in creating and optimising shopping content across every category, writing product-led articles that couples feel inspired and excited to buy from.
Lucy's Area of Expertise:
By covering a range of shoppable wedding topics in her gift guides, from anniversary presents to décor and outfits, Lucy's area of expertise is aiding couples in their buying decisions to ensure they're informed on all the latest releases, trends and must-buys.
Lucy's Favourite Thing About Weddings:
Lucy's favourite thing about the wedding industry is how creative it is.
"Seeing new ideas that businesses and couples come up with for their weddings is so exciting."
Lucy's Favourite Wedding Moment:
If she had to pick just one, her favourite wedding moment is the vow exchange - especially if the couple have written their own vows. Whether they are funny, romantic or a bit of both, this is such a special and sentimental moment.
Lucy's Best Piece of Wedding Advice:
Lucy's best piece of wedding advice is to not put too much pressure on yourself or the day itself.
"If you find yourself getting caught up and stressed about all the details, remember that you're going to be surrounded by your favourite people and marrying the love of your life - that's the most important part!"
Lucy's Proudest Career Moment:
Lucy's proudest career moment to date happens weekly! She takes pride in showcasing products from small and independent businesses and connecting them with couples who love and want to buy their stuff.
Articles published by Lucy Addicott