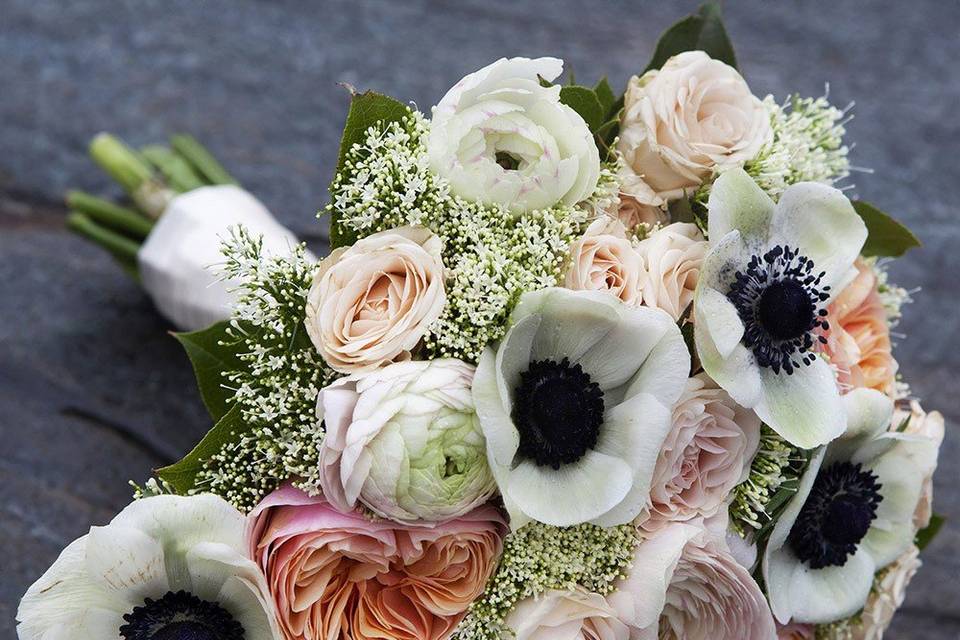 If you are having trouble deciding on which flowers to include in your bridal bouquet then you might want to think about the meaning behind each flower. Superstitious brides and grooms might want to consider what their wedding flowers represent and their symbolism. To help you on your way we have picked out some of the most popular wedding flowers and explained the meaning behind each flower.
Take a look at some of our favourite wedding flowers and their meanings.
Anemone
The Anemone flower comes in a range of shades, including vibrant purple, pink, red and is pictured below in ivory.
The Anemone flower represents anticipation so it's a perfect flower for your bridal bouquet and represents the excitement and anticipation you will have before you walk down the aisle.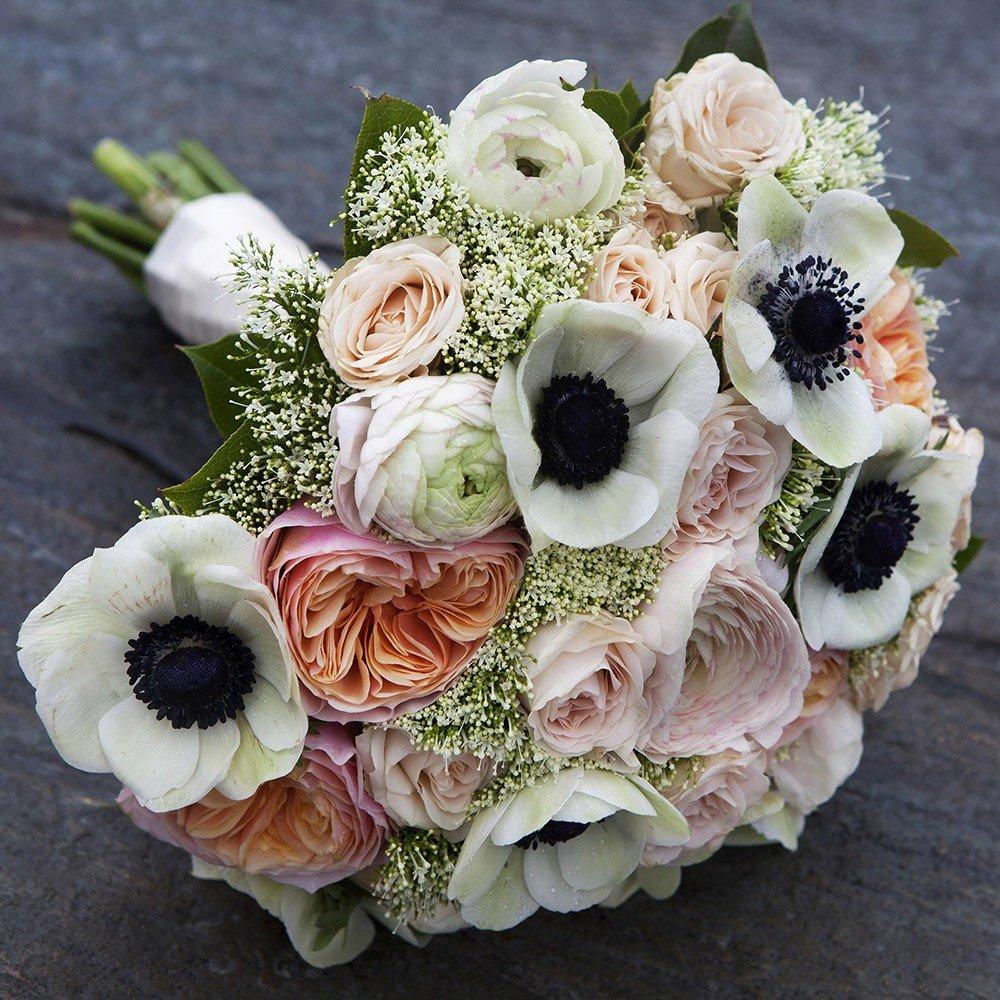 Anthurium
The Anthurium flower came come in a range of vibrant shades including red and pink as well as more subtle green shades.
The Anthurium flower is a symbol of hospitality, abundance and happiness – a perfect symbol for your wedding day!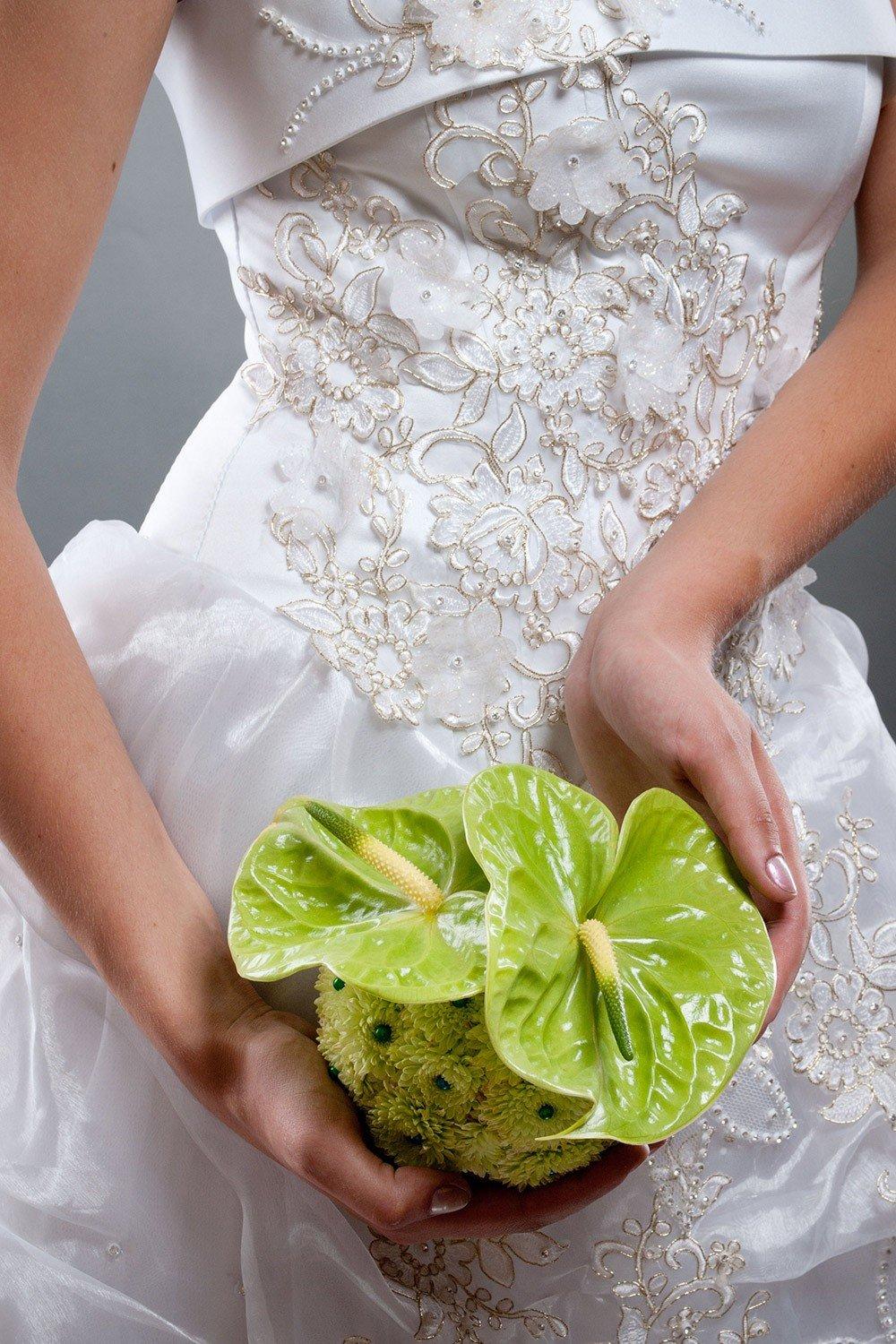 Calla Lily
Calla lilies are an ever popular choice with brides due to their beauty and how sturdy they are within a bouquet.
If you choose white Calla Lilies for your bridal bouquet then this will symbolise purity and innocence.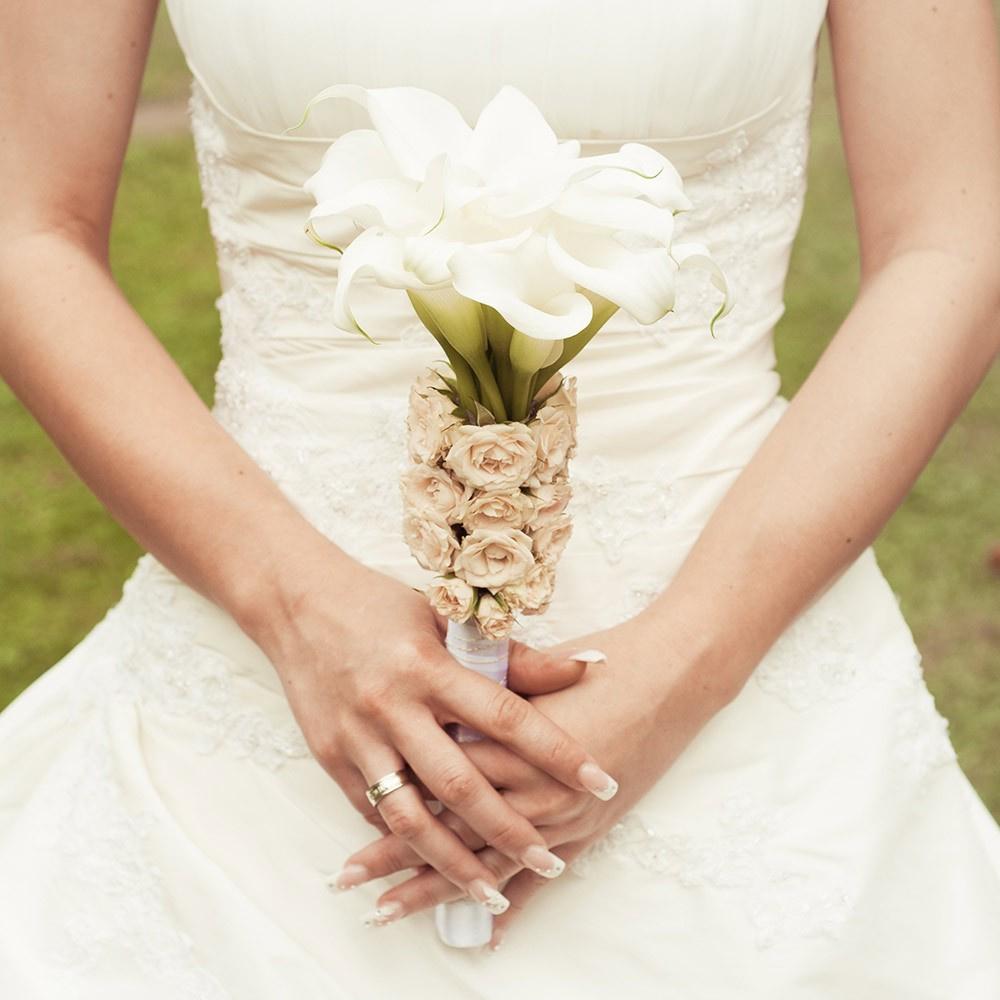 Carnation
Carnations are really making a comeback in recent years and can be a beautiful addition to your bridal bouquet.
The carnation symbolises love and pride so could be perfect for your wedding flowers. Perhaps avoid striped carnations if you are superstitious though as these represent refusal!
Chrysanthemum
Chrysanthemums come in lots of gorgeous colours such as pink, orange, red and yellow so can be the perfect addition to a bright bridal bouquet.
Chrysanthemums represent fidelity, optimism, joy and a long life – exactly what you are hoping for when you enter into a marriage!
Daffodil
The Daffodil is a fun and vibrant flower that can brighten up any wedding bouquet.
The Daffodil symbolises regard and chivalry so it could be the perfect buttonhole for your groom. It also represents new beginnings and eternal life. Make sure to use more than one Daffodil though as a single stem is said to represent unrequited love.
Daisy
Daises often remind people of their younger days, making daisy chains and playing outside. If you love this fun flower then bring it into your wedding bouquet.
The Daisy symbolises innocence and purity so it is the perfect flower to represent the beginning of your new lives together.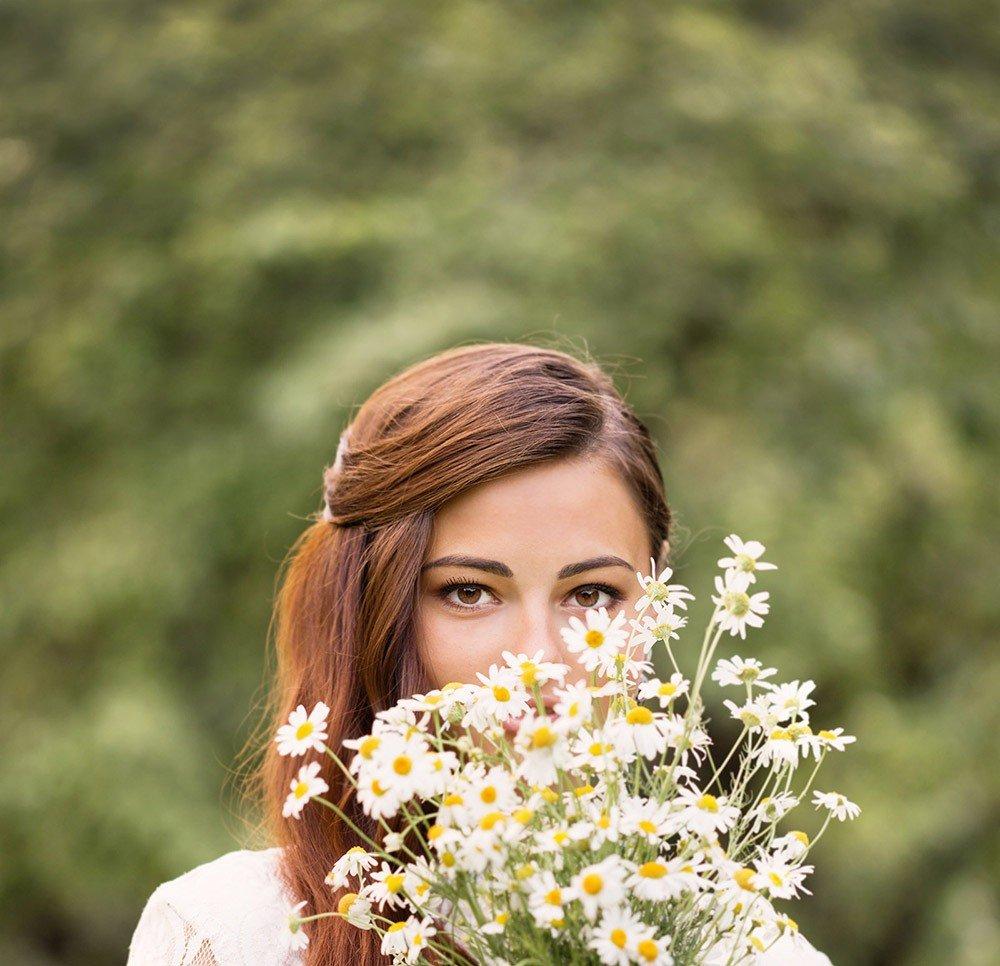 Freesia
Freesias can add a welcome splash of colour to your bridal bouquet – available in yellow, pink, ivory, purple and a gorgeous burnt orange.
Much like the Daisy, Freesias represent innocence, they also represent thoughtfulness so can make a beautiful addition to your bouquet.
Gerbera
The Gerbera is part of the Daisy family and is a bold flower that can really brighten up your bridal bouquet.
Gerberas represent cheerfulness which is easy to see when you see all the vibrant shades they grow in!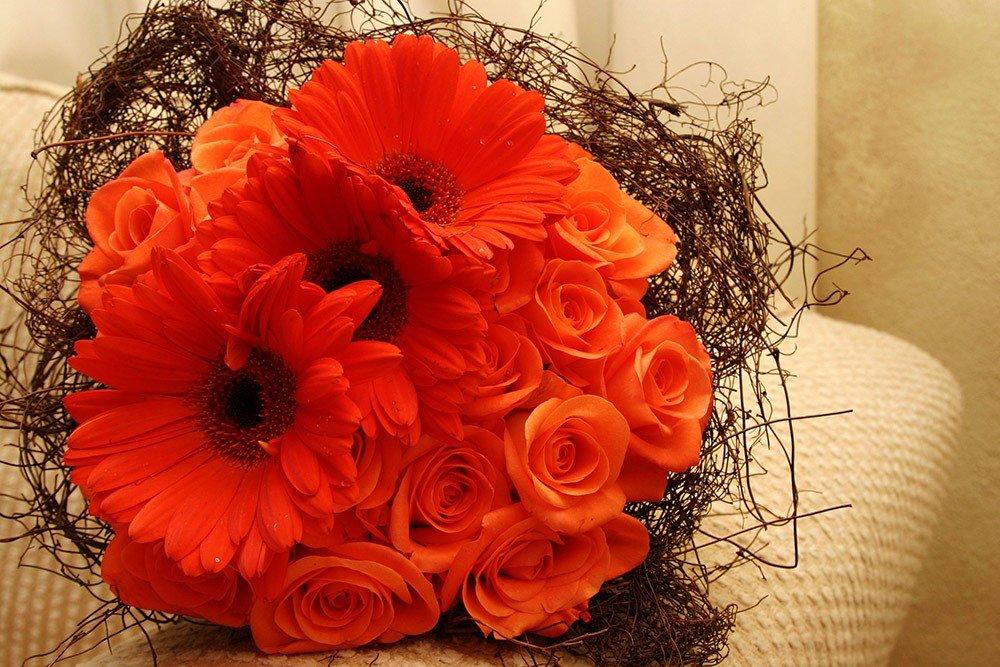 Heather
This hardy bloom can add a gorgeous look to your bridal bouquet as well as a beautiful scent,
Heather has many meanings, it symbolises admiration, solitude and beauty. If you opt for white heather then this also represents protection and indicates that your wishes will come true.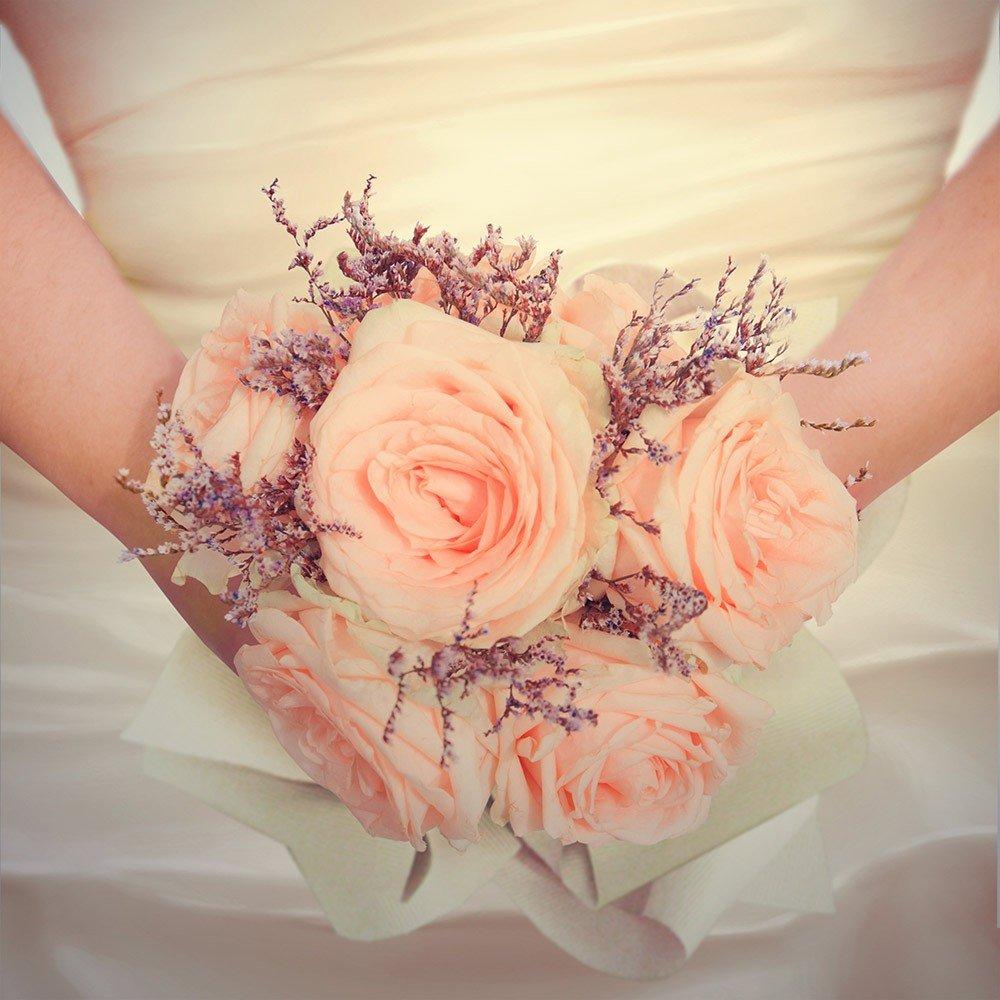 Hydrangea
The Hydrangea is another popular wedding bloom, the delicate petals all clustered together are perfect for adding bulk t your bouquet.
The Hydrangea represents heartfelt emotions and can be used to express gratitude, so it could be a perfect flower for your bridesmaid bouquets.
Orchid
Orchids are consistently a popular flower with brides although make sure you are picking the right season for your flower of it could get expensive!
The orchid represents exotic beauty, refinement, thoughtfulness and charm so it could be a perfect choice for your wedding bouquet.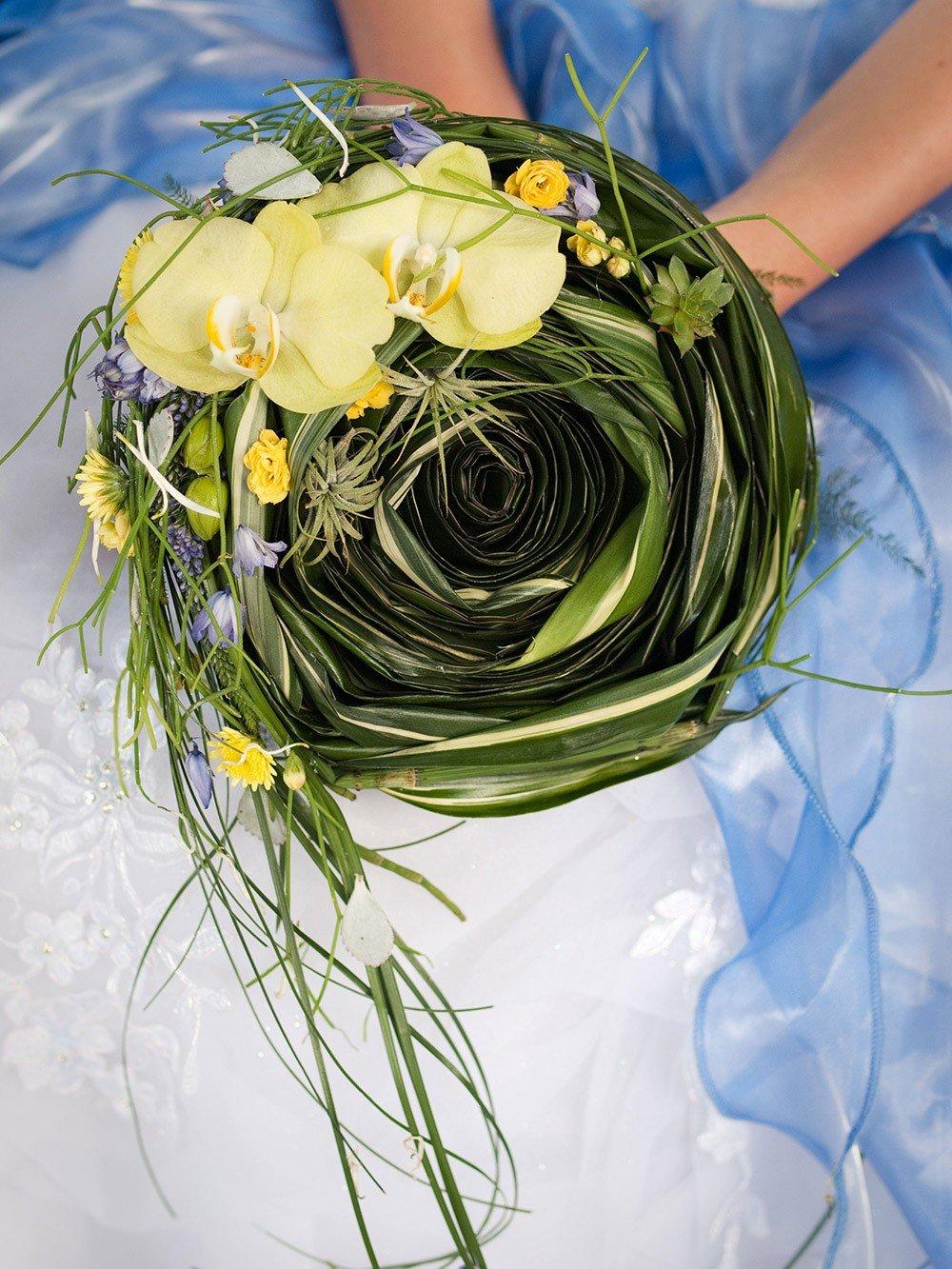 Peony
Peonies are a gorgeous choice for a bridal bouquet, they work well alone and can also look stunning mixed with roses.
The peony represents happy life, happy marriage, good health and prosperity, all perfect ways to start a marriage!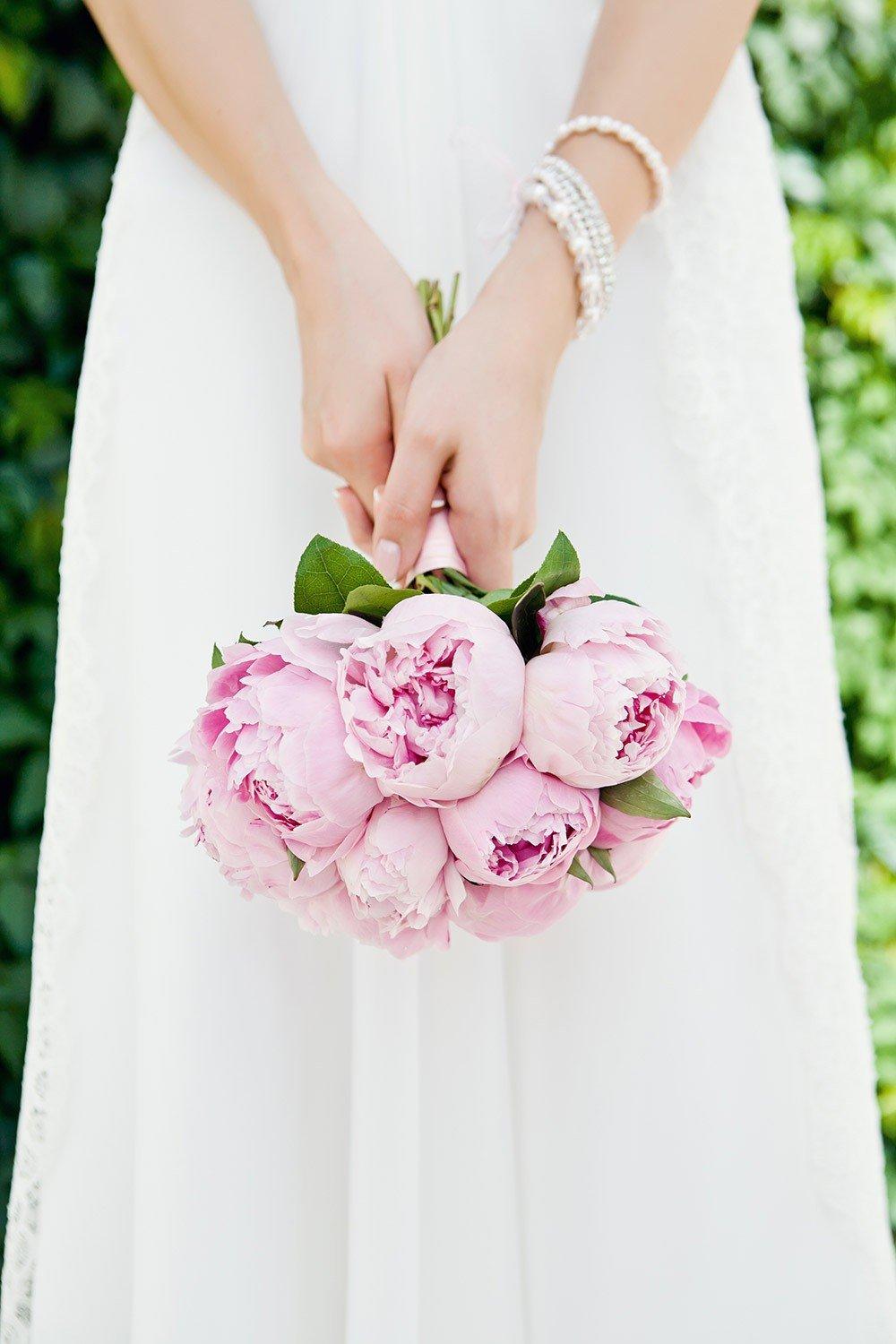 Rose
We couldn't talk wedding flowers without talking about roses! This hardy flower is used is bridal bouquets more often than we can count.
It's no wonder roses are so popular as they symbolise love. However there are other meanings depending on the colour:
Red – A red rose represents longing, desire and love
White – A white rose shows purity, chastity and innocence.
Yellow – A yellow rose symbolises friendship and caring.
Pink – Pink roses represent emotions, joy and gratitude.
Orange – An orange rose symbolises passion and energy.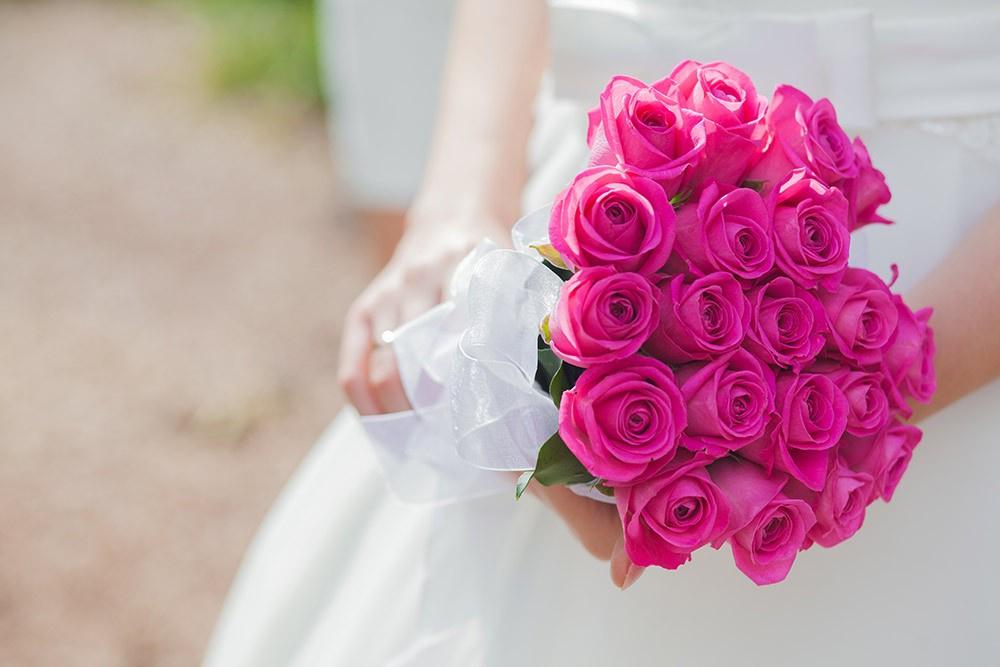 Sunflower
The sunflower is a happy and vibrant flower and is usually used as the focal bloom in a bouquet.
The sunflower is said to represent pure thoughts, adoration and dedicated love so it is a romantic choice for your bridal bouquet.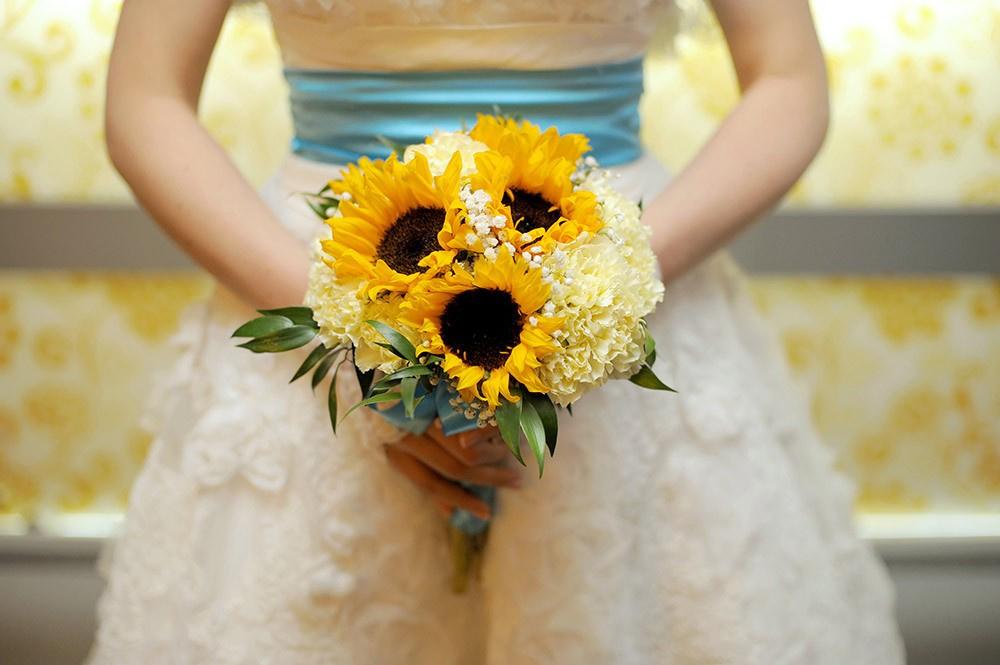 Tulip
Tulips are a pretty and delicate choice for your bridal bouquet and you can choose vibrant shapes like red or yellow or instead go for more subtle tones like light pink and ivory.
Tulips signify the declaration of love – what flower could be more perfect when you are saying your wedding vows.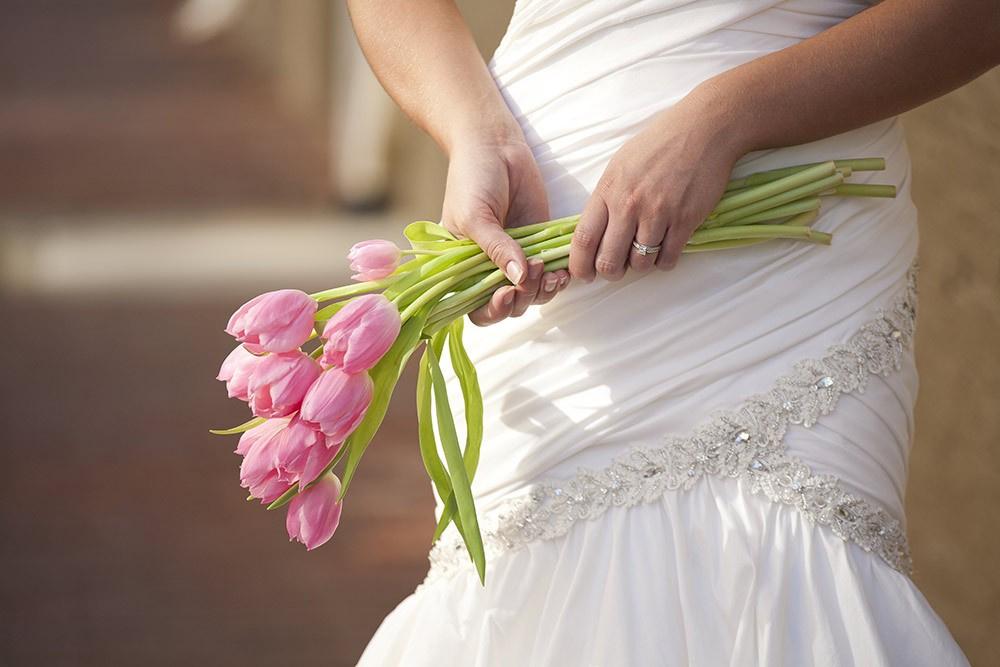 So now you know all your flower meanings, what about bouquet styles? Read our article wedding bouquet styles explained as we talk through how to tell your teardrop from your nosegay.