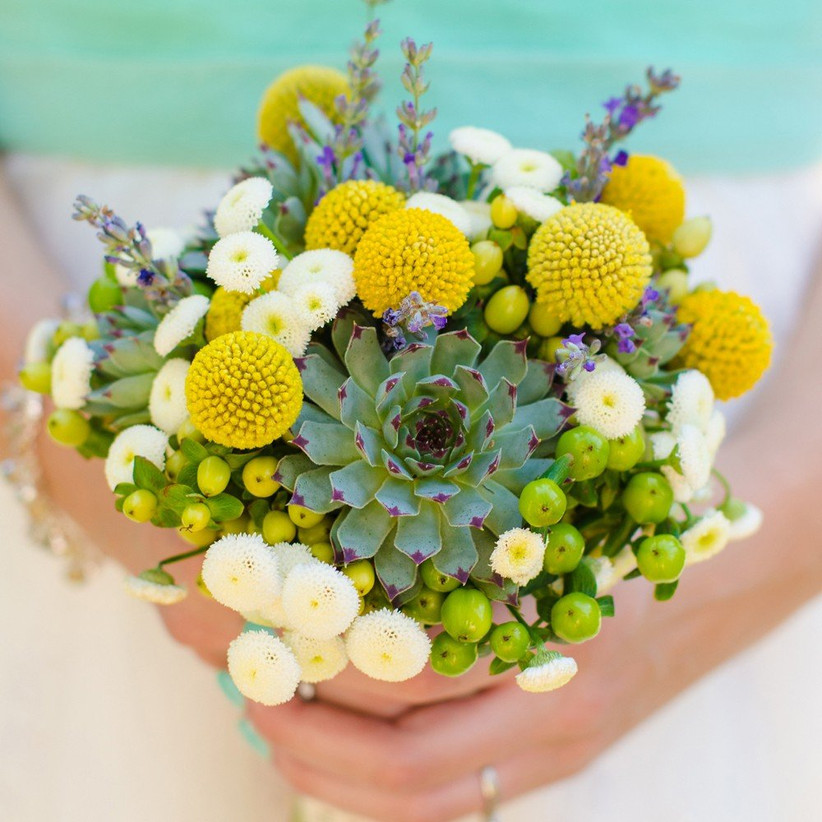 Are you planning a September wedding? We asked expert wedding florists the Flower Barn to tell us which wedding flowers are ideal for a September wedding, whether it's for your bridal bouquet or for your centrepieces and accessories. They also explain which style of bridal bouquet works best for that flower.
"There is a lot of information out there about the availability of wedding flowers," explains Jenny from the Flower Barn, "But not all of it is accurate. Some flowers, such a peonies, aren't usually available in September for example. It's best to talk to your chosen florist regarding availability to see what they can do for you."
Jenny explained which flowers are readily available in September and what they're useful for – September brides, take note!
Delphinium
The delphinium is popular garden plant belonging to the buttercup family that bears tall spikes of blue or white flowers. It's suitable for bouquets and especially tall ceremony or reception flower arrangements.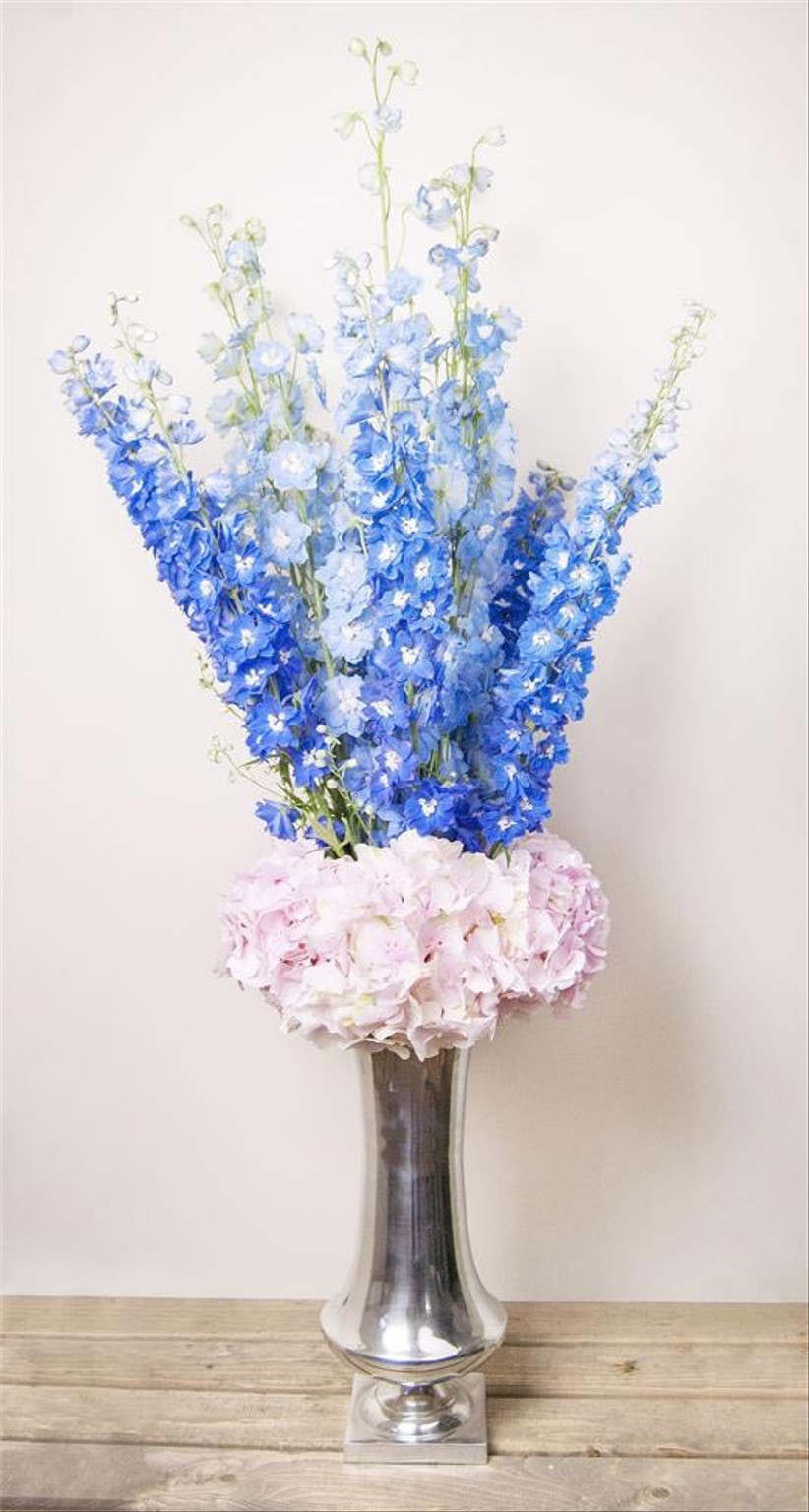 Image credit: Rhubarb & Bramley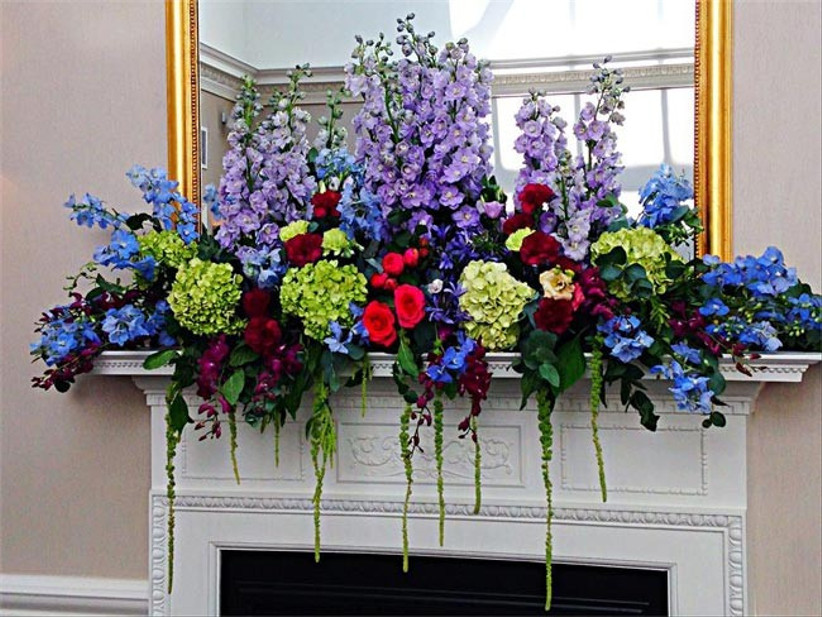 Image credit: westlondonflowers.com
Hydrangea
The hydrangea is a shrub or climbing plant with rounded or flattened flowering heads of small florets. It's suitable for showy ceremony or reception designs. They come in a range of colours, but most commonly a mauve or blue tone.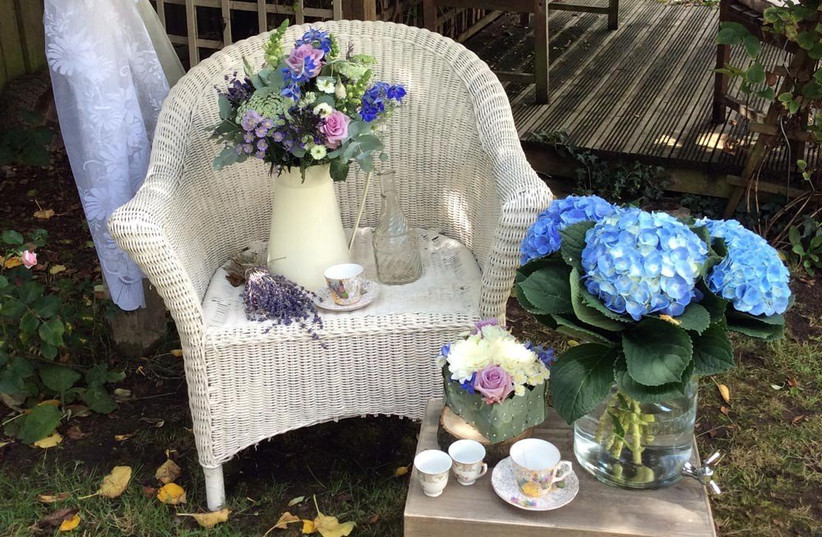 Image credit: Flower Barn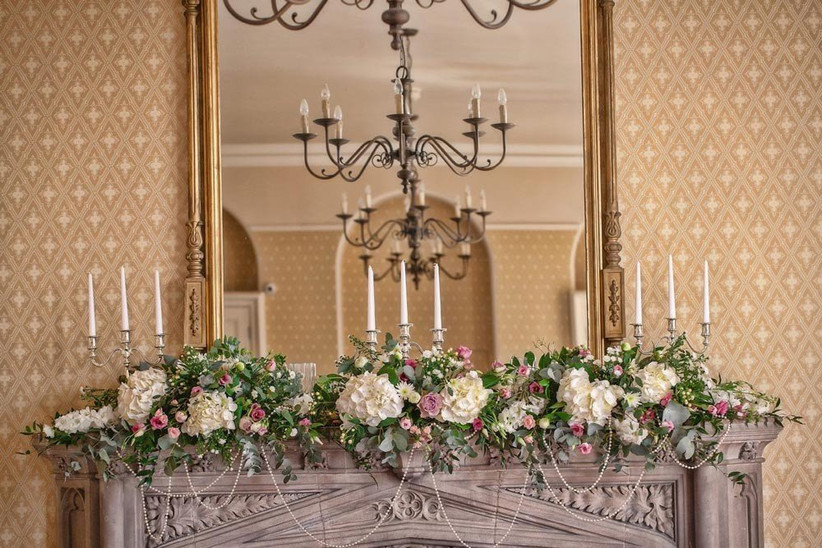 Image credit: Flower Barn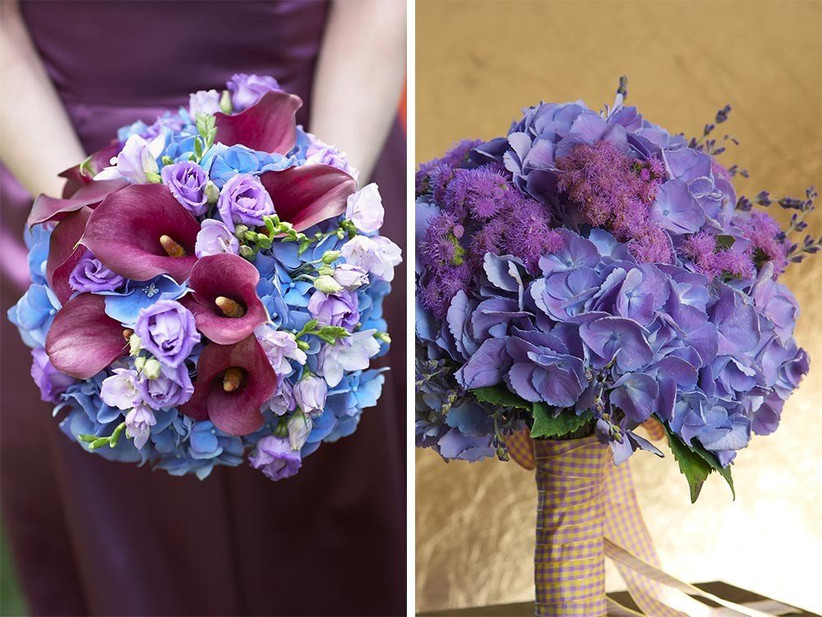 Ornithogalum Arabicum
A bare stem with white star-shaped flowers at the tip of the stem, the ornithogalum arabicum is also known as the Arabian starflower. It's a strong flower that is best seen when most the heads are fully open. Suitable for everything – bouquets, corsages, buttonholes and centrepieces.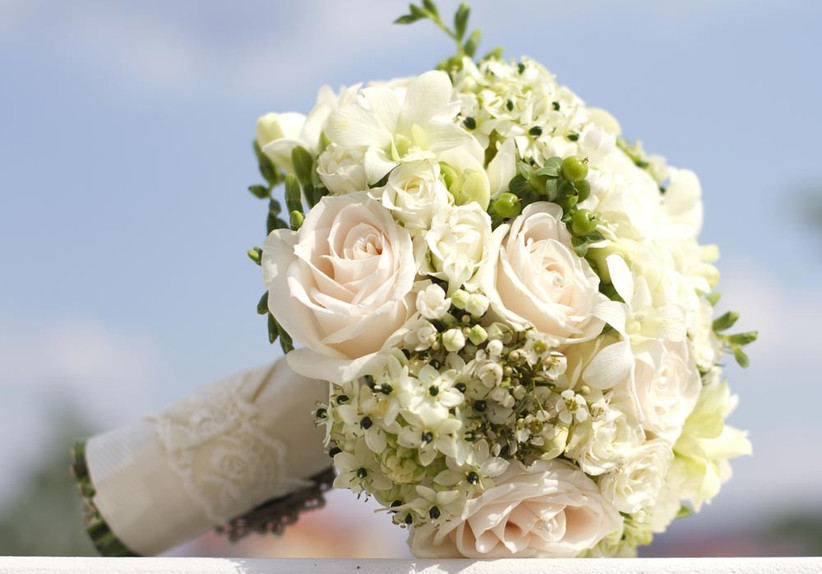 Roses
Roses are available in a wide choice of colours in September. Round in shape with pinnate-leaves and lots of beautiful petals, they can be used in a variety of designs. There's something seriously romantic about a rose wedding bouquet and they also look stylish as a boutonniere too.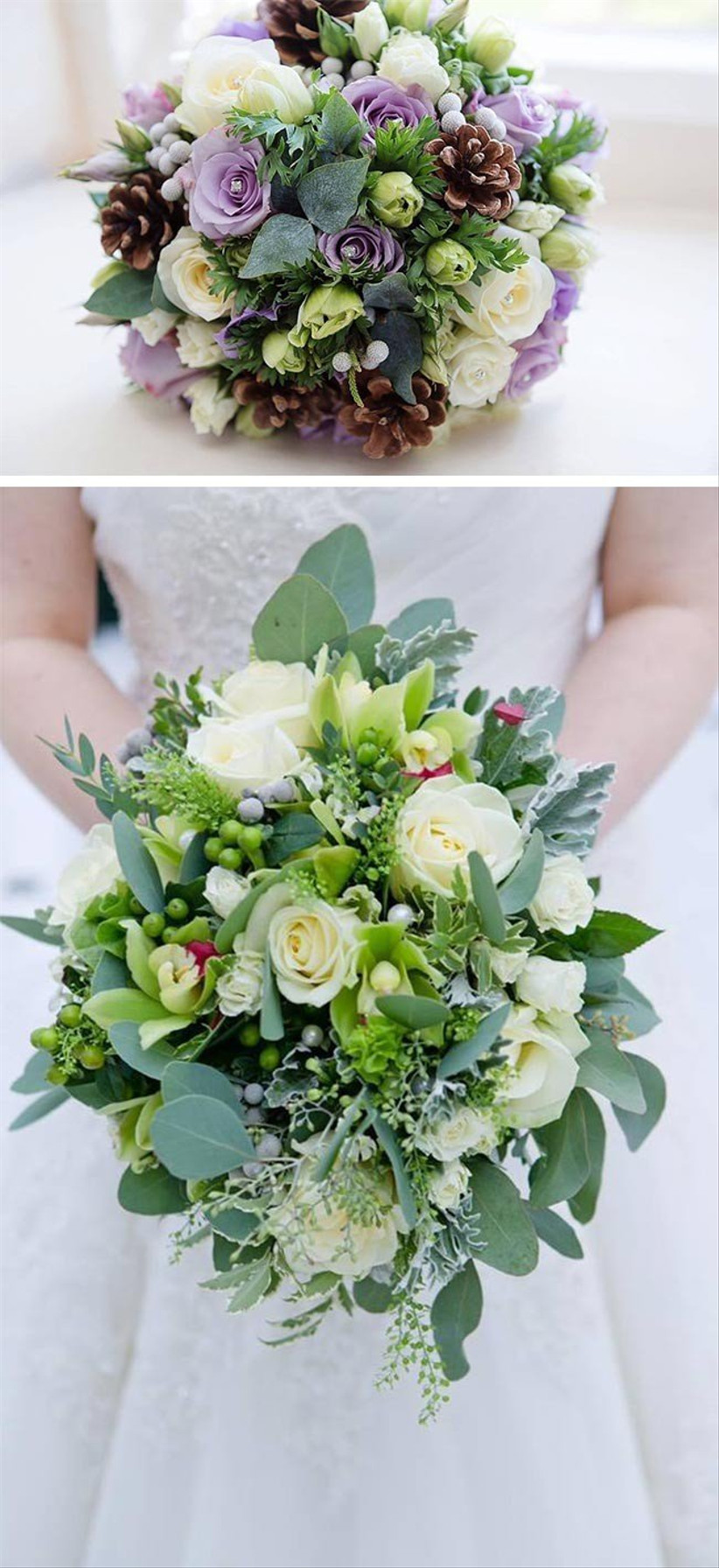 Image credit: Flower Barn
Astilbe
A 'fluffy' spire like cluster of small white, pink or reddish flowers which are great for creating texture in bridal bouquets or centrepieces. Astilbe is also known as 'false goat's beard'.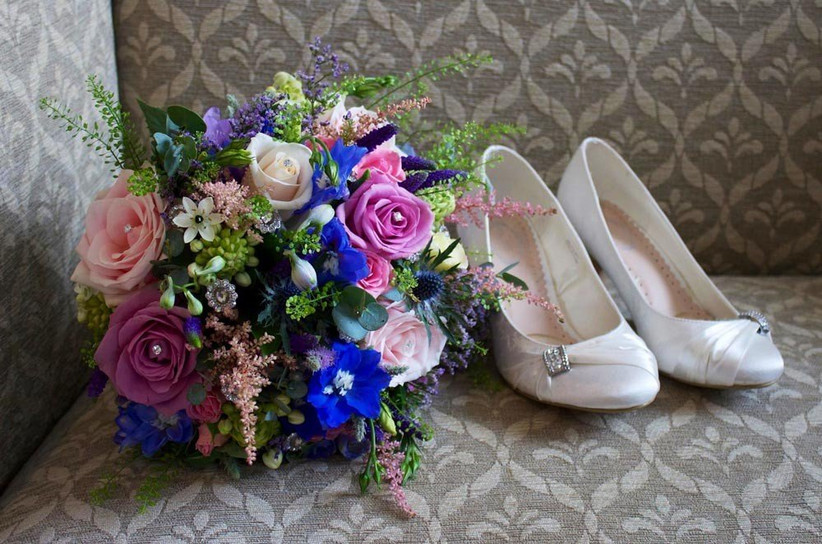 Image credit: Flower Barn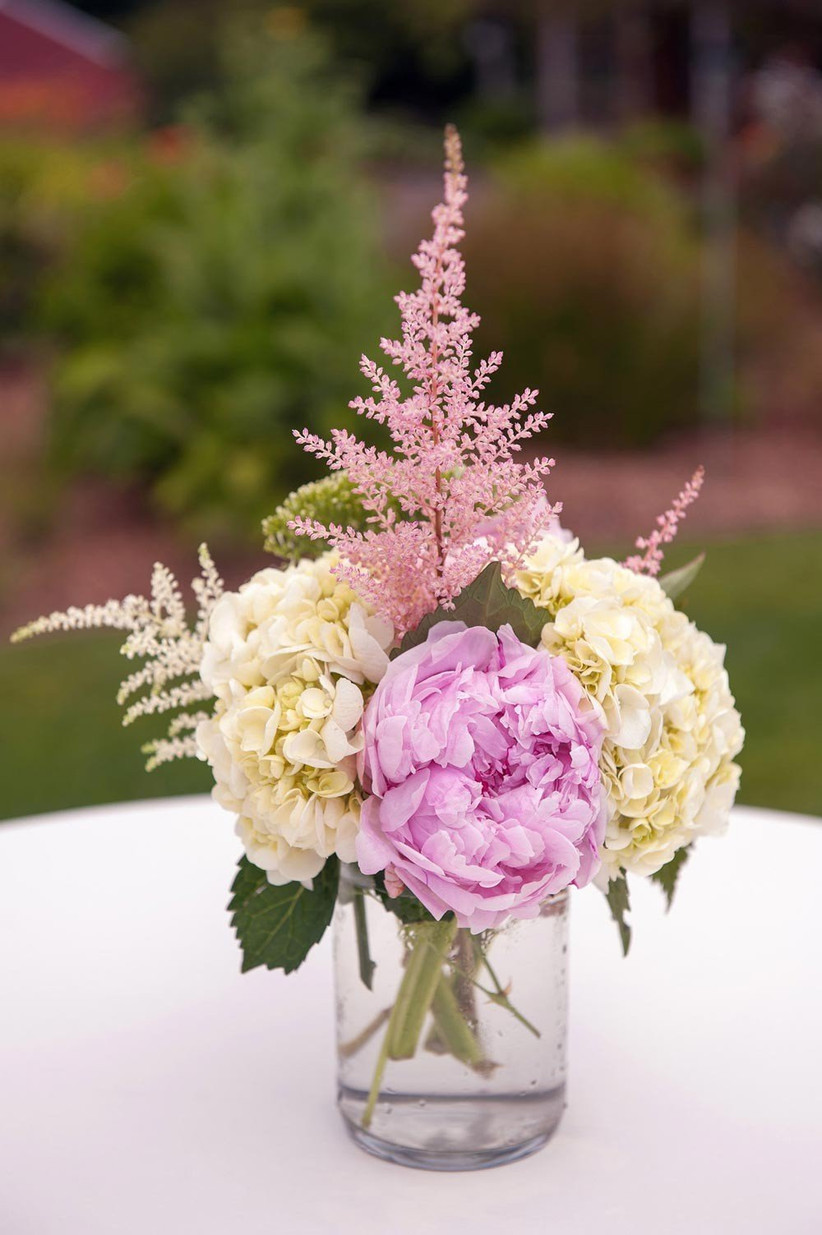 Image credit: Annie May
Craspedia
Craspedia are small yellow balls of tiny flowers, from the daisy family. Perfect for country style or rustic weddings and a little quirky touch for those looking for alternative buttonholes.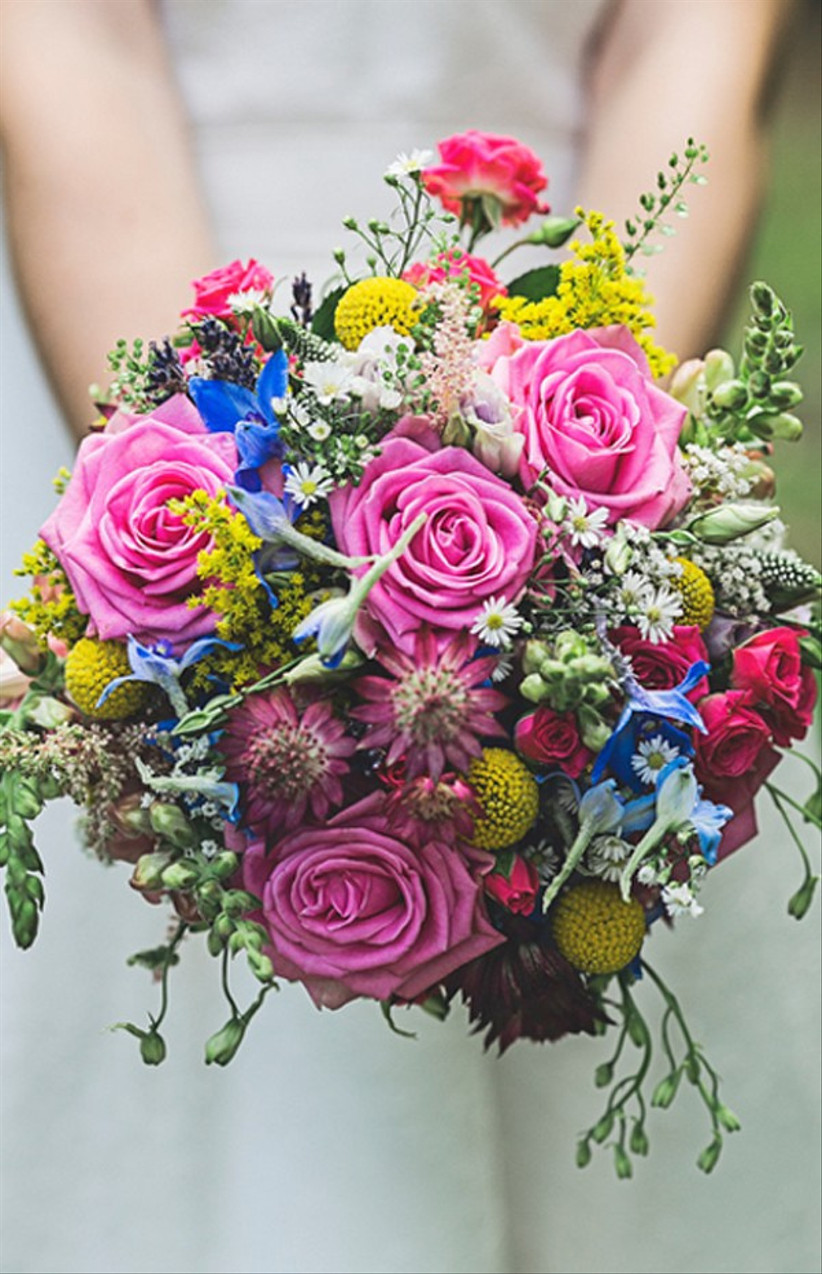 Image credit: Flower Barn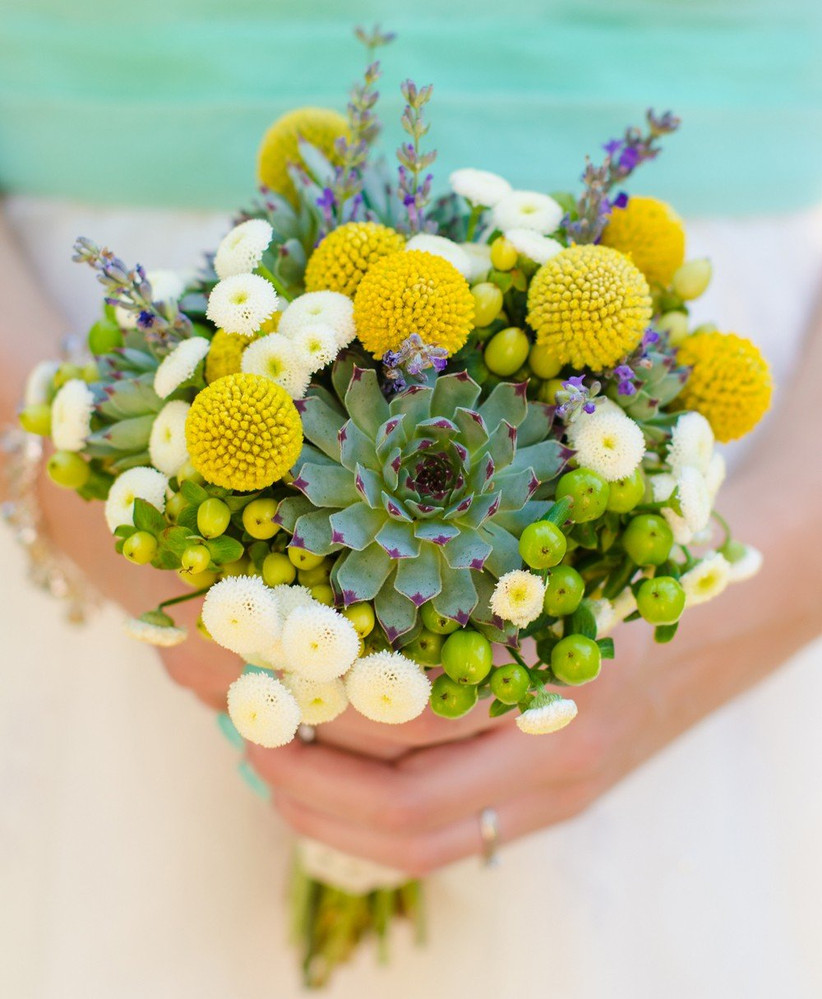 Eryngium
Eryngium are available in blue or green. They have elongated spinulose-margined leaves and flowers in dense bracted heads. It's a wonderful shape that gives great texture to a variety of designs.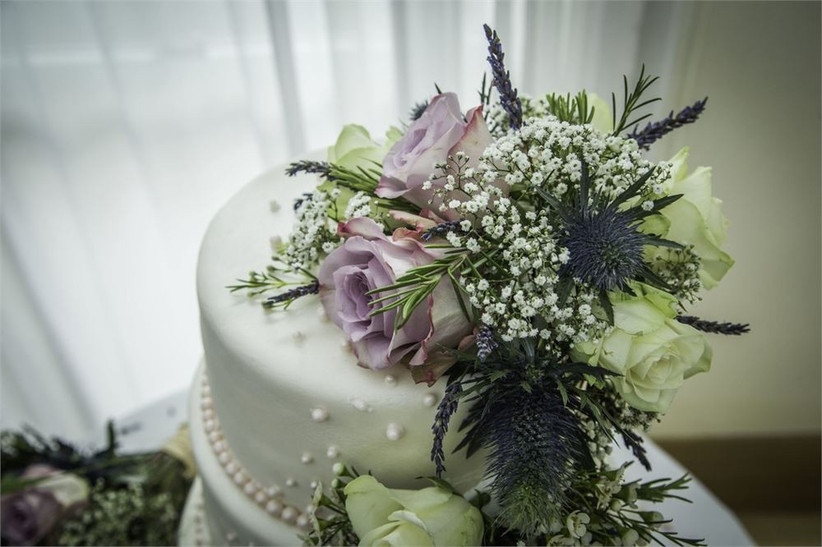 Image credit: Rhubarb & Bramley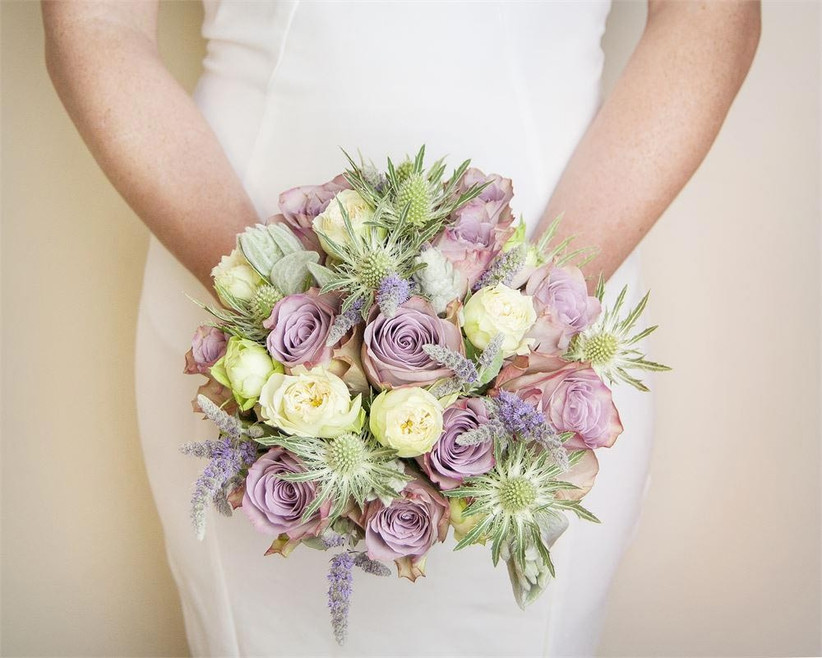 Image credit: Rhubarb & Bramley
Trachelium
The trachelium is an umbrella or mushroom shaped flower that is perfect for table arrangements that are low on the table. It commonly comes in a vibrant purple shade but is also available in white, blue, or green.
Astrantia
Astrantia is from the parsley family, having pinkish-rose or white coloured flower clusters with purplish bracts. They're brilliant for vintage styling. As they're commonly found in woodlands, they'd be perfect for setting the scene at a woodland wedding venue.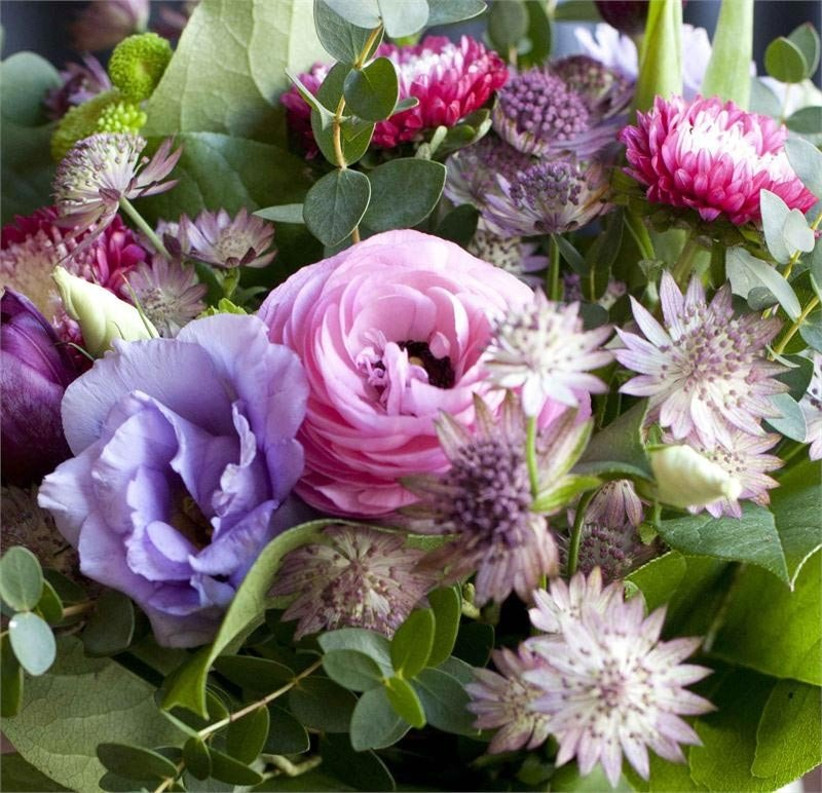 Image credit: Hope Street Hotel
Bouvardia
These are square buds that open into clusters of flowers. They're wonderful for hand-tied, vintage style wedding bouquets.
Skimma
Skimma are strong clusters of small, white flowers and a red, berrylike fruit, grown as an ornamental plant. They're often fairly short in stem length so suitable for bouquets.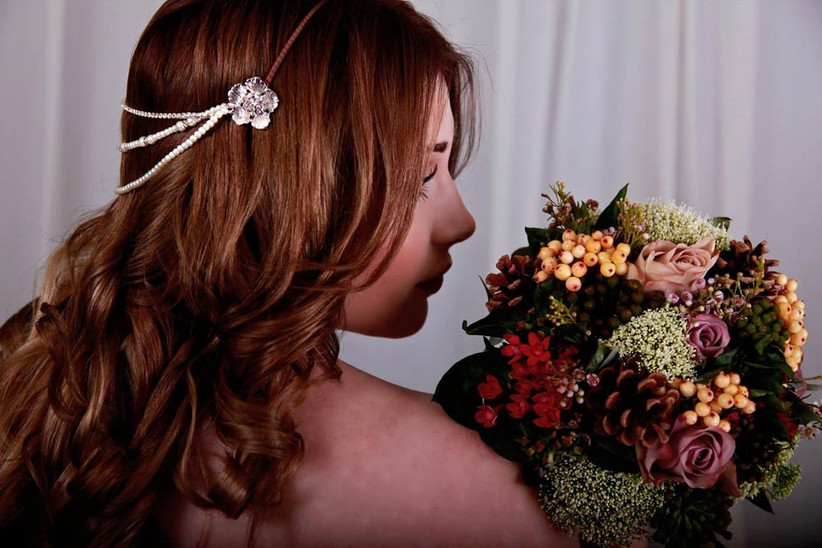 Image credit: Flower Barn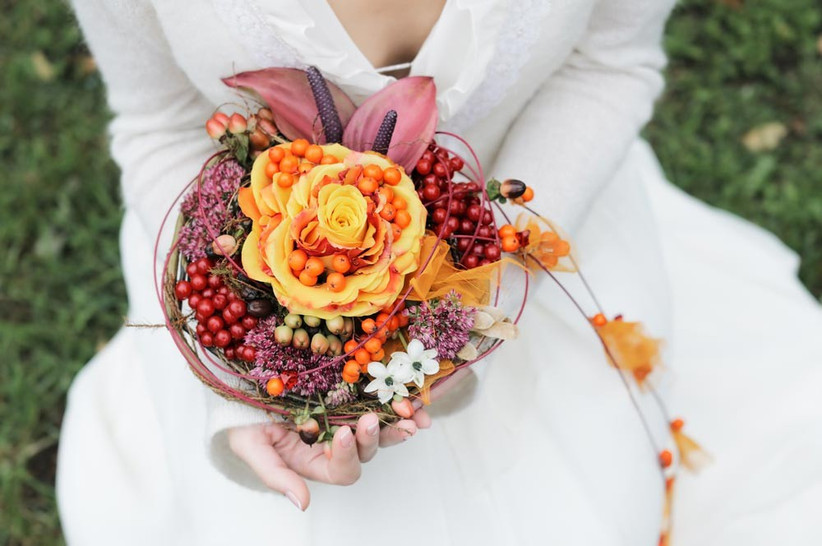 Antirrhinum
Antirrhinum, also known as snapdragons, are spikes of brightly coloured two-lobed flowers that gape like a mouth. Great for tall designs, such as an elaborate centrepiece. They come in lots of vibrant shades which is ideal if you want to have a colourful vibe at your reception.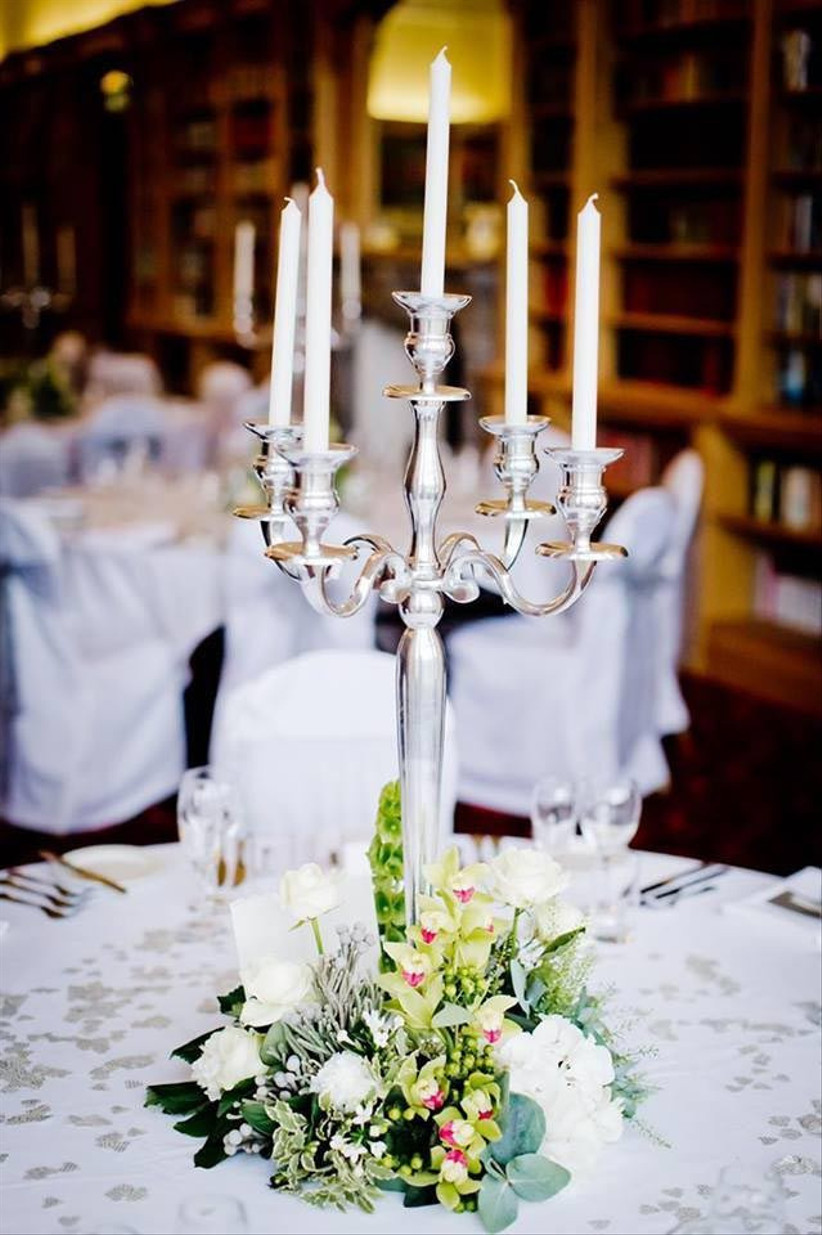 Image credit: Flower Barn
Limonium
Limonium is a 'fluffy' type of flower mainly used to fill out bouquets and arrangements and to give texture. Their pretty purple shade and soft texture means this bloom is an ideal choice for rustic weddings.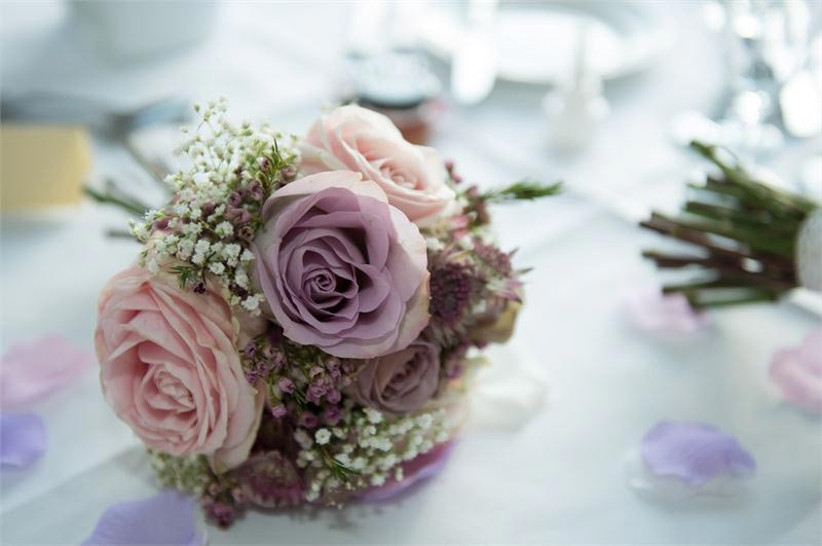 Image credit: Waterhead Hotel
Lisianthus
Lisianthus are delicate looking but strong bell-shaped flowers that are suitable for numerous designs including buttonholes or corsages. The buds look like they have been gently twisted with gives them an individual look.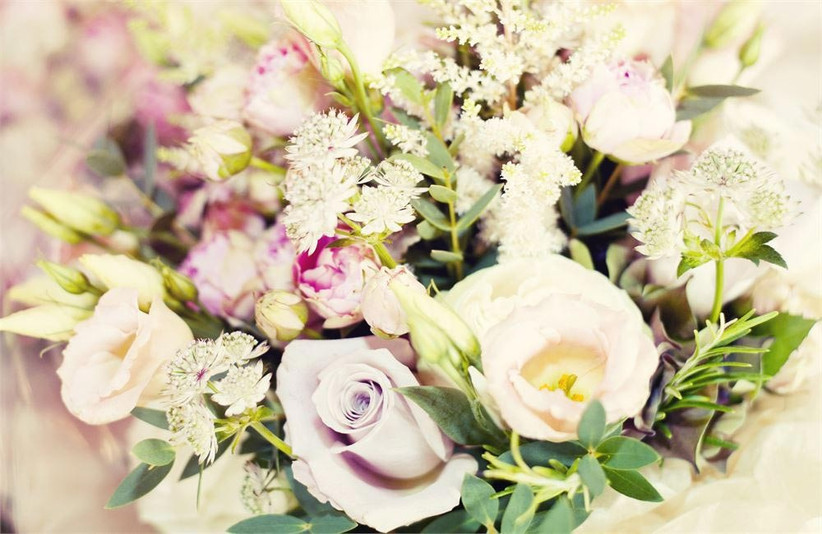 Image credit: MJB Photography
Orchids
Orchids are great because there are lots of colours and lots of varieties are available. They usually have three petals, with the middle petal enlarged in to a lip. Orchids can be used on their own or with other flowers and are great as an unusual buttonhole. They also look striking on a cake – see these amazing floral wedding cakes for more ideas.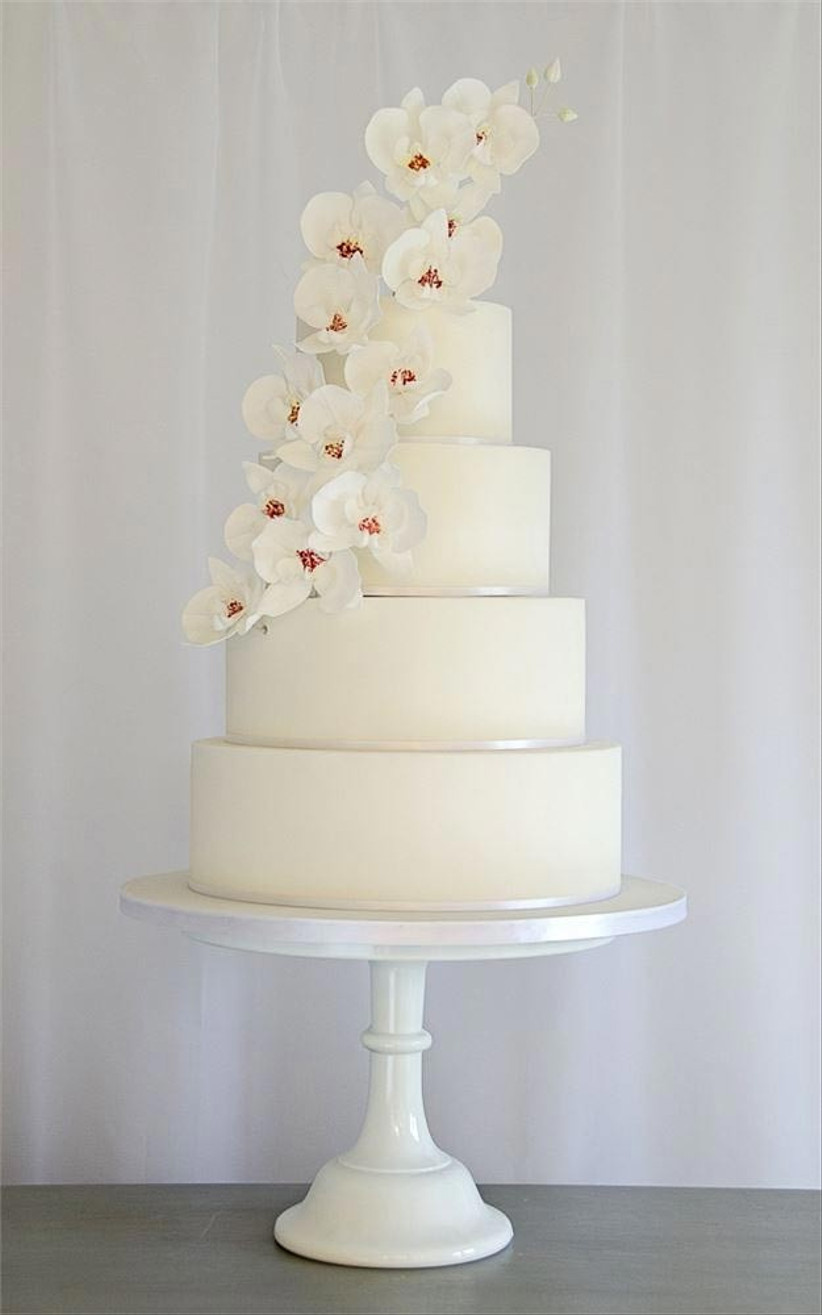 Image credit: Charlotte Emily Cake Design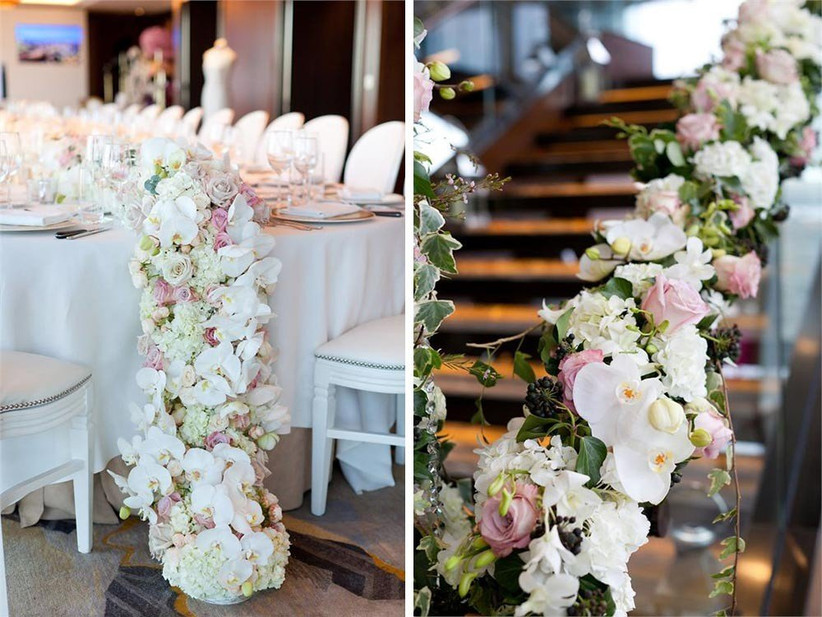 Image credit: Shangri-La at the Shard
Dahlia
Dahlia are decorative ball and cactus type blooms, which vary in colour, shape and size. They look wonderful in hand-tied bouquets. Find out more about wedding bouquet types by reading our guide.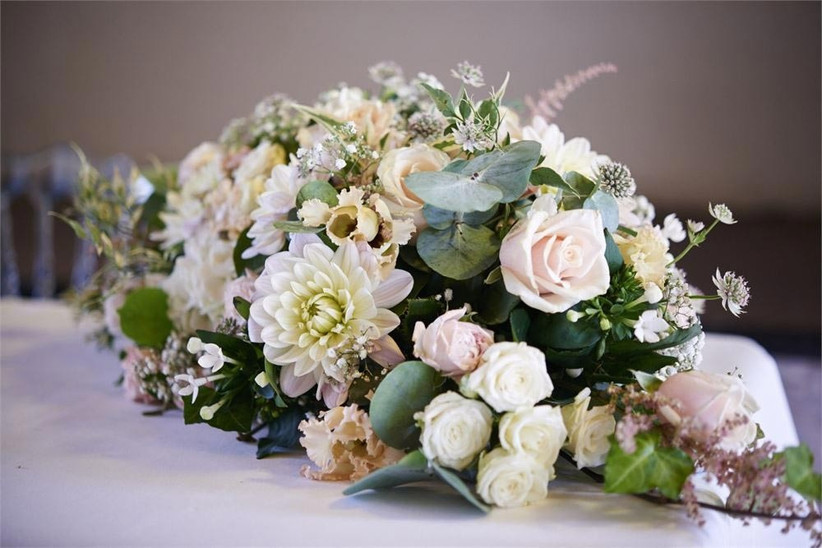 Image credit: Brigitte Personal Flower Service
Image credit: Jacob & Pauline Photography
Sunflowers
These are large, daisy like flowers with yellow petals surrounding a large brown or yellow disc. A real statement flower. Browse our round up of sunflower wedding bouquets for some stunning inspiration.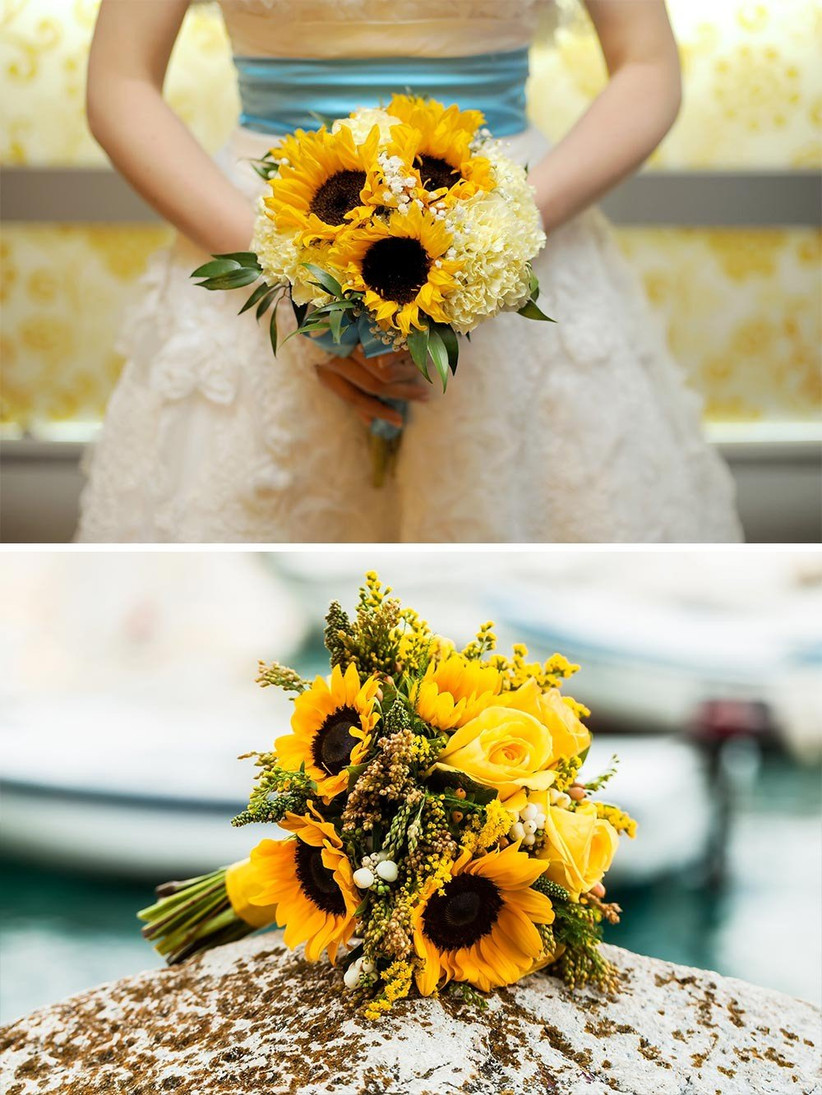 Veronica
Veronica are small, star-shaped flowers are densely packed into approximately 3 inch spikes. They're great to give 'points' and texture in a bouquet or centrepiece.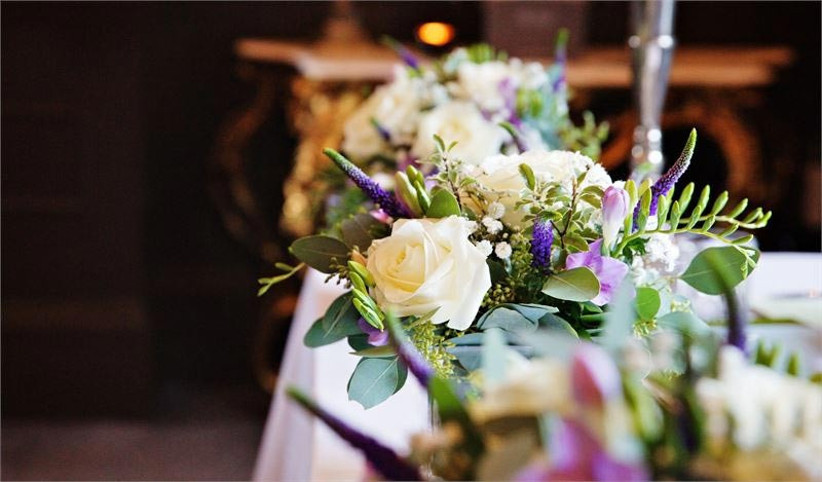 Image credit: Guildford Harbour Hotel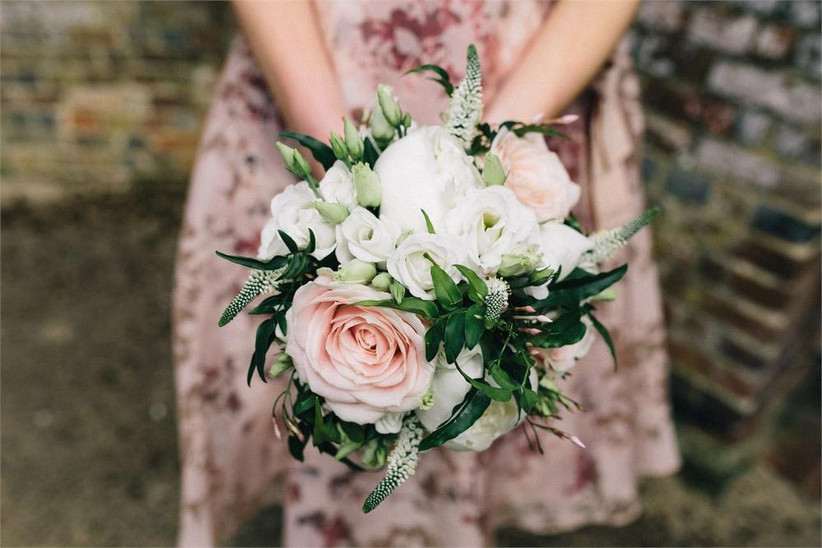 Image credit: Moutan
Calla Lily
This is a tube like flower, great for modern buttonholes and contemporary arrangements. They can be placed in a fishbowl for too for a striking centrepiece arrangement.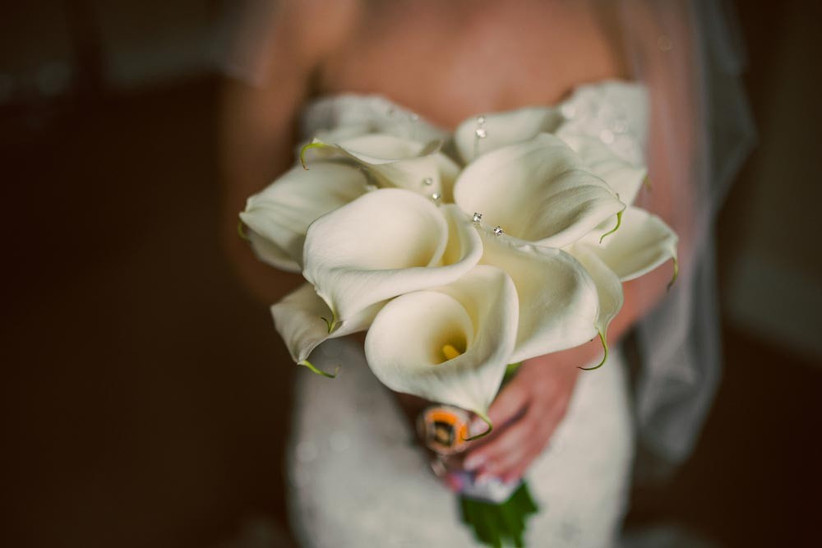 Image credit: Moutan
For even more stunning wedding flower ideas, don't miss our guide to seasonal wedding flowers, which breaks down blooms by season, so if you're marrying in the late summer or early autumn you can find even more ideas and inspiration.