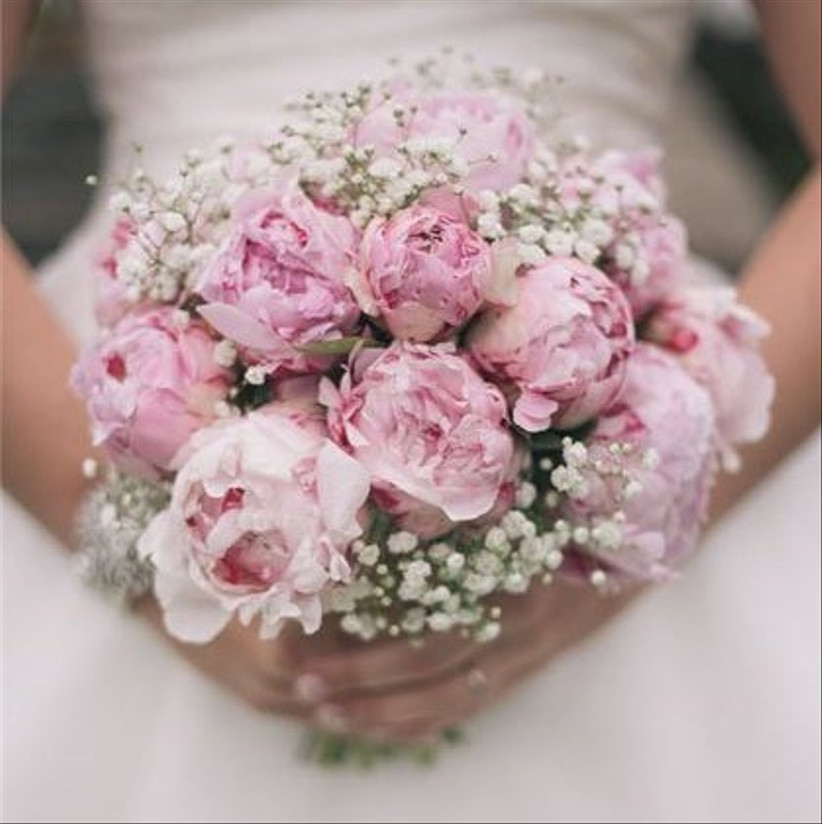 One of your key wedding suppliers will be your wedding florist and the style of florist you choose will have a big impact on the look of your day. So before you sign on the dotted line, make sure you have done your research and found a vendor that is right for your style and your wedding budget.
If you have found a florist that you like the style of then there are a few essential questions to ask that will help you make a clear and informed decision and ensure you get the wedding flowers that are right for you.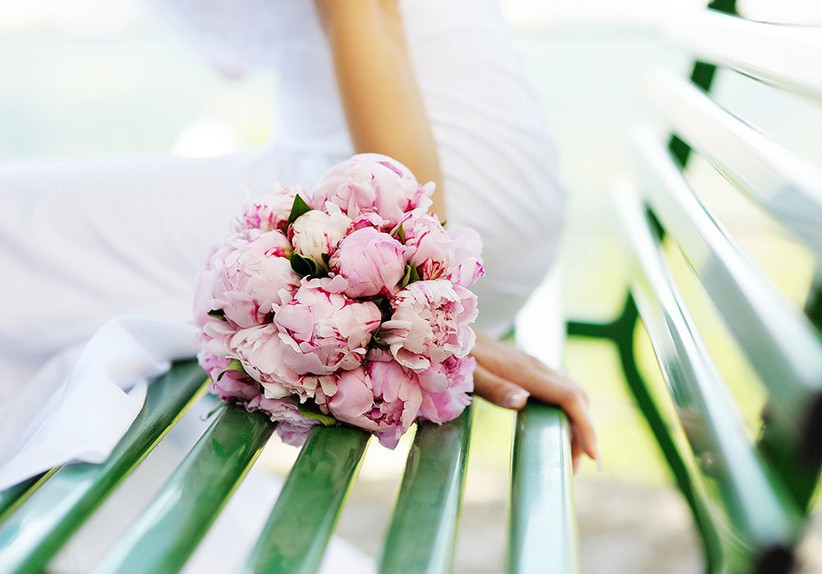 Can I see examples of your work?
You shouldn't really need to ask this as it's highly likely your wedding florist will have lots of gorgeous ideas to show you – but if you feel like you haven't seen enough of your florist's work then always ask to see more. Ask to see photos of weddings they have worked on, or if you are meeting in their studio then you might be able to see some fresh examples. If you still want to see more then find out what wedding shows and fairs they will be exhibiting at in the near future and you will be able to see even more of their designs up close.
Have you worked at my wedding venue before?
It's not essential that your florist has worked at your wedding venue before but it's always helpful to know. If they have worked at your wedding venue before then ask to see photos of their work there. If they haven't worked at your venue before then don't panic! It might be worth booking an appointment at your venue so you and your florist can walk around together and generate some ideas.
I haven't chosen my colour scheme, can you help?
If you haven't chosen your wedding style or colour scheme then that doesn't mean you can't book your florist, in fact they may be able to help you. Look through some of your florist's previous work and point out ideas you like and you may see a theme start to emerge.
Which flowers will be in season when I marry?
It will be much more economical to choose wedding flowers that are in season on your chosen date, otherwise you will incur extra costs for shipping in your favourite blooms from overseas. Your florist will have a wealth of information when it comes to flowers, costs and seasons so take advantage of that.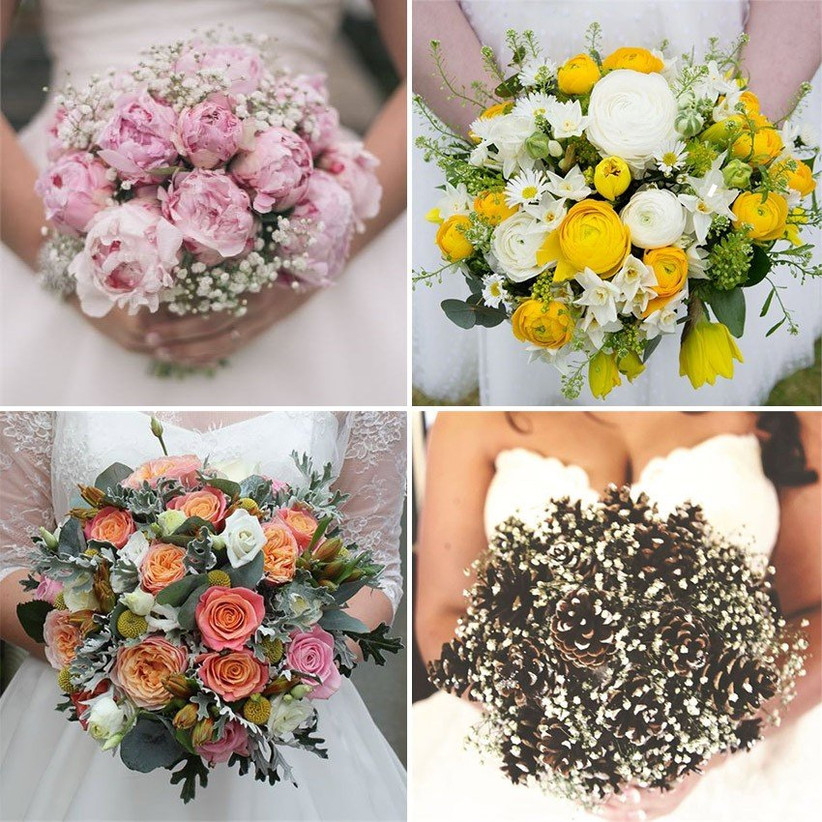 Image credits: (Top left clockwise) AI Weddings, Wild Frost Flowers, La Belle Floral Designs, Carla Blain Photography
Which flowers will suit the style of our wedding?
Even if you have a clear idea of the particular flowers you want for your wedding day, it's still worth talking to your florist about which blooms they recommend. You may find they can suggest similar alternatives that are cheaper or hardier or they can suggest other flowers to complement your chosen style.
Can I see a mock-up of my bridal bouquet?
It may not always be possible to see a mock-up of your design but it's always worth asking. If your florist isn't able to do this then ask to see photos of designs that are similar to yours.
Who will be delivering my flowers on the day and is this included in the price?
If your florist has a large company then the person you deal with at your appointment may not be the person who delivers your flowers on the day. Ask who will deliver and set out the flowers on the day and see if you can meet with them beforehand so they have a clear idea of what you expect on the day.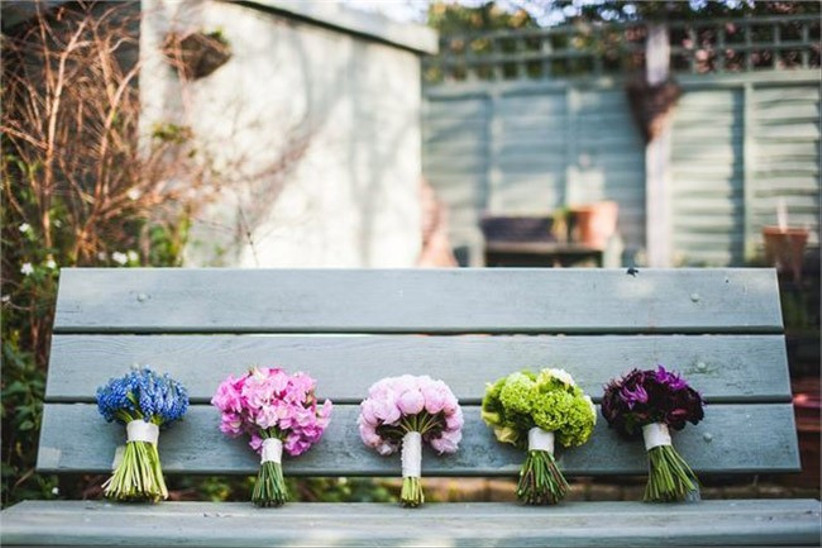 Image credit: Rubie Love Photography
Do you provide other décor and accessories?
Your wedding décor is no longer limited to just flowers and many florists will also hire out wedding signs, candles, votive and bases for your beautiful wedding centrepieces to stand on. See what options are available and if they will work for your style of wedding.
How will I get any rented equipment back to you?
Make sure you have clearly agreed how any rented items such as vases, candle holders or fairy lights will be returned to your florist. You may need to take care of this or your florist may send someone to collect everything.
Can I change my mind?
It's probably not a good idea to have a complete change of heart about your flowers a week before your wedding! However if you are booking your florist very far in advance then agree a cut-off date for final decisions.
When will I need to pay the final balance?
Most wedding florists will ask for a deposit to secure your booking, but make sure you are clear about when you need to pay the final balance.
Do you charge for breakages?
Chances are there may be the odd smashed votive or cracked vase, make sure you are aware of your florist's breakage policy and what charges you could incur.
Have you chosen your wedding florist yet? Visit our wedding suppliers directory to find your local wedding florist or start browsing some of our favourite bridal bouquet ideas.