Real Couples Reveal the 21 Things That Didn't Matter on Their Wedding Days
How different couples coped when their wedding plans didn't quite go to plan, plus the wedding day surprises that made the day. If you're feeling stressed about your wedding, this is all the advice you need.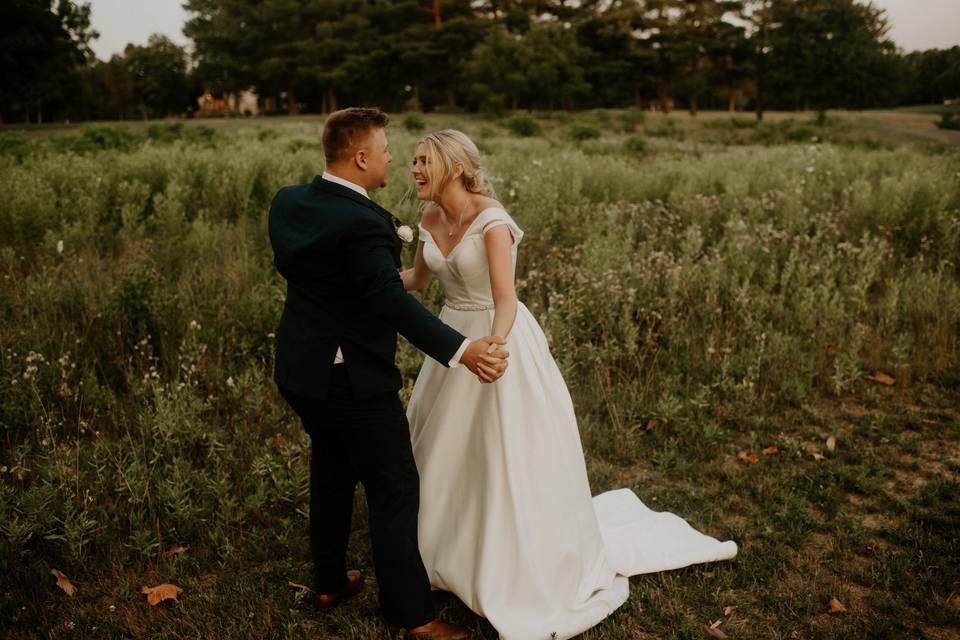 From the forensically detailed spreadsheets to the family diplomacy, planning a wedding can be... a lot. That's before you've accounted for things not quite going to schedule.
Panic not, however, as the very things that go awry can actually make the day even more special and memorable, not to mention provide impeccable anecdote material for years to come. What's more, as the following couples reveal, it's often the small, unexpected details that end up making your wedding day truly incredible.
From transport glitches to a seriously unexpected last-minute photography situation, read on for reassurance that love is all you need.
READ MORE:
21 Things That Didn't Matter to These on Couples on Their Wedding Day
1. Making a "Perfect" Entrance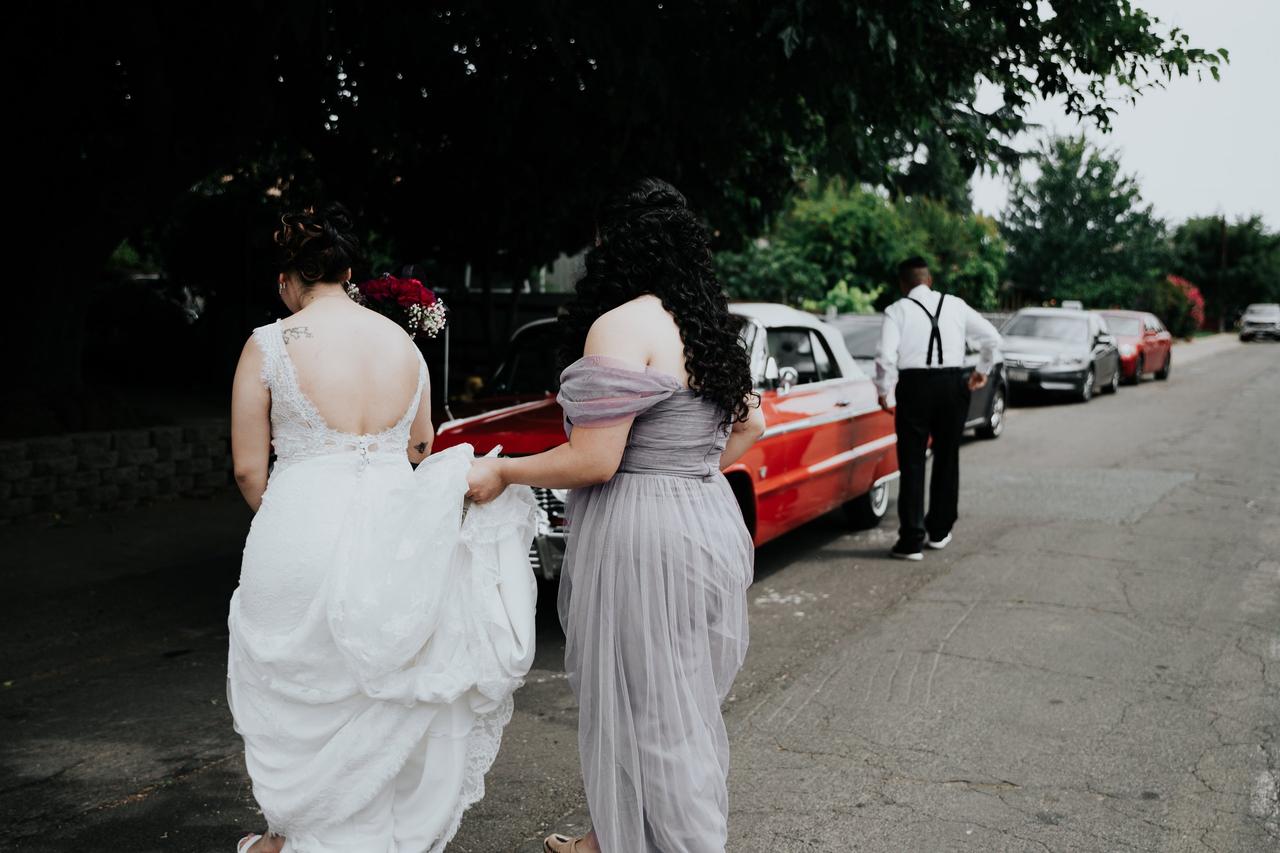 Horse drawn carriages and vintage cars aren't for everyone, as bride Lynley confirms:
"My partner and I were very into classic, renovated Minis at the time so I thought that riding to the ceremony in my sister's old Mini Cooper was a great idea. As soon as I came out of the house in my wedding dress, however, I realised that I'd made a huge logistical mistake. There was no way that I could get into the back seat of the Mini in my dress.
"Thankfully my sister had already worked that out and asked a friend of ours to be my chauffeur. He borrowed a lovely car for us for the day and he ended up driving behind my sister in the Mini that we'd done up with streamers so that the family could all get a good look at my face on the way. It actually made for a very funny start to our wedding day in the end."
Angela, on the other hand, decided to forgo four wheels completely:
"I stayed in a hotel very near the church that I was getting married in and decided that I actually didn't need to arrive in a car to make a "proper" arrival. Instead, I hitched my dress up and walked. It took all of five minutes and it was so lovely to get some fresh air and be able to 'pace' my arrival. It really calmed me down and made me feel more like myself just before getting married, plus lots of drivers cheered me on as I walked which was really fun."
2. The Shoes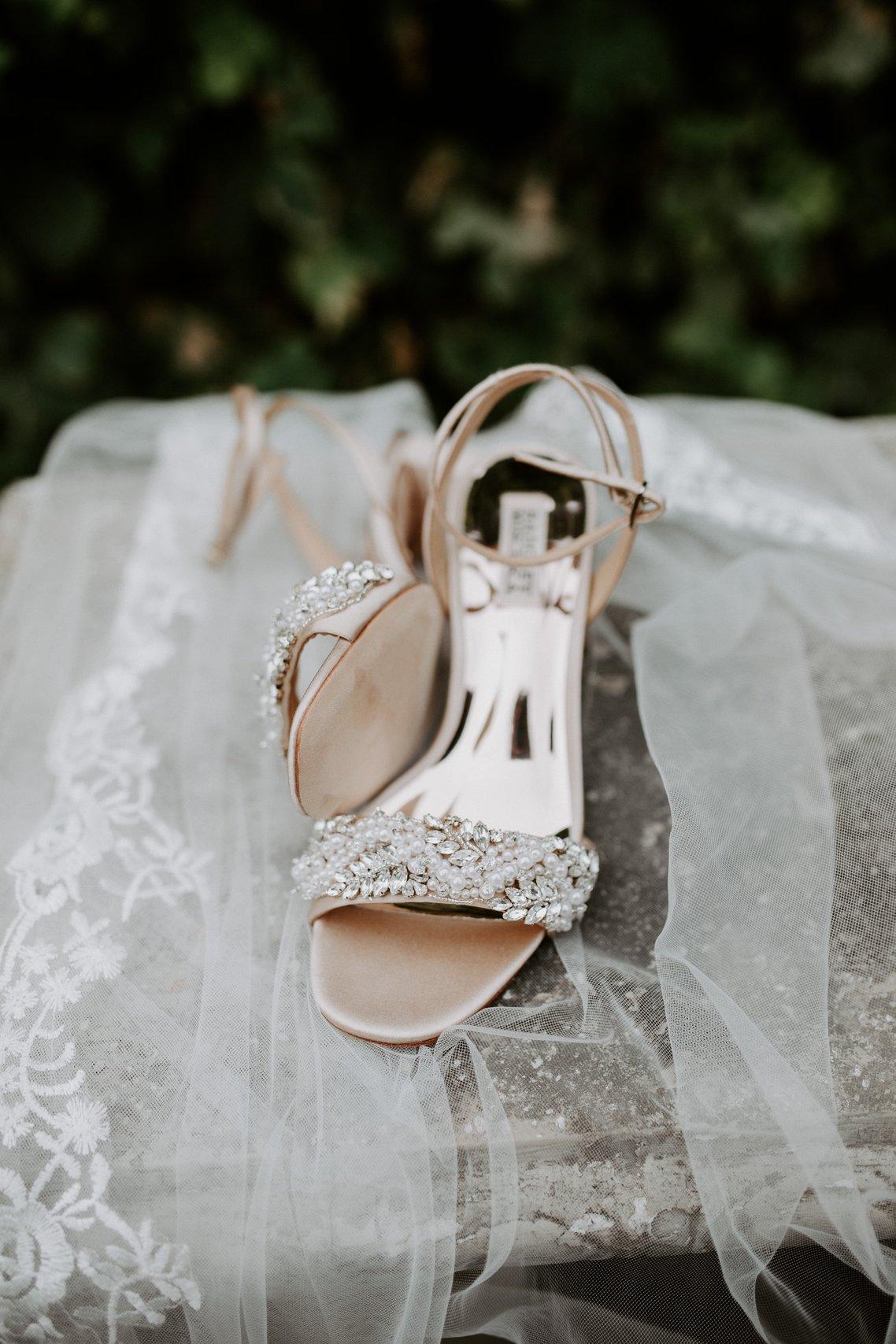 Clearly you'll need suitable footwear, but if your wedding budget doesn't stretch to designer heels, these brides are here to give you a lift. Cora shares her unexpected wedding day shoe scenario:
"I spent far too much timing searching for my dream pair of shoes but on the day I ended up swapping shoes with my sister after the ceremony, wearing her comfy trainers for the rest of the day instead (we got married in a park in New York)."
Lauren agrees that shoes didn't take top priority on her wedding day either:
"I agonised over finding the right pair of shoes but when it came down to it I needn't have – you couldn't see them below my dress! I changed into a very pretty pair of flat sandals and I don't think that anyone saw those either. In hindsight, I probably could have happily just worn flip flops."
3. Traditional Photography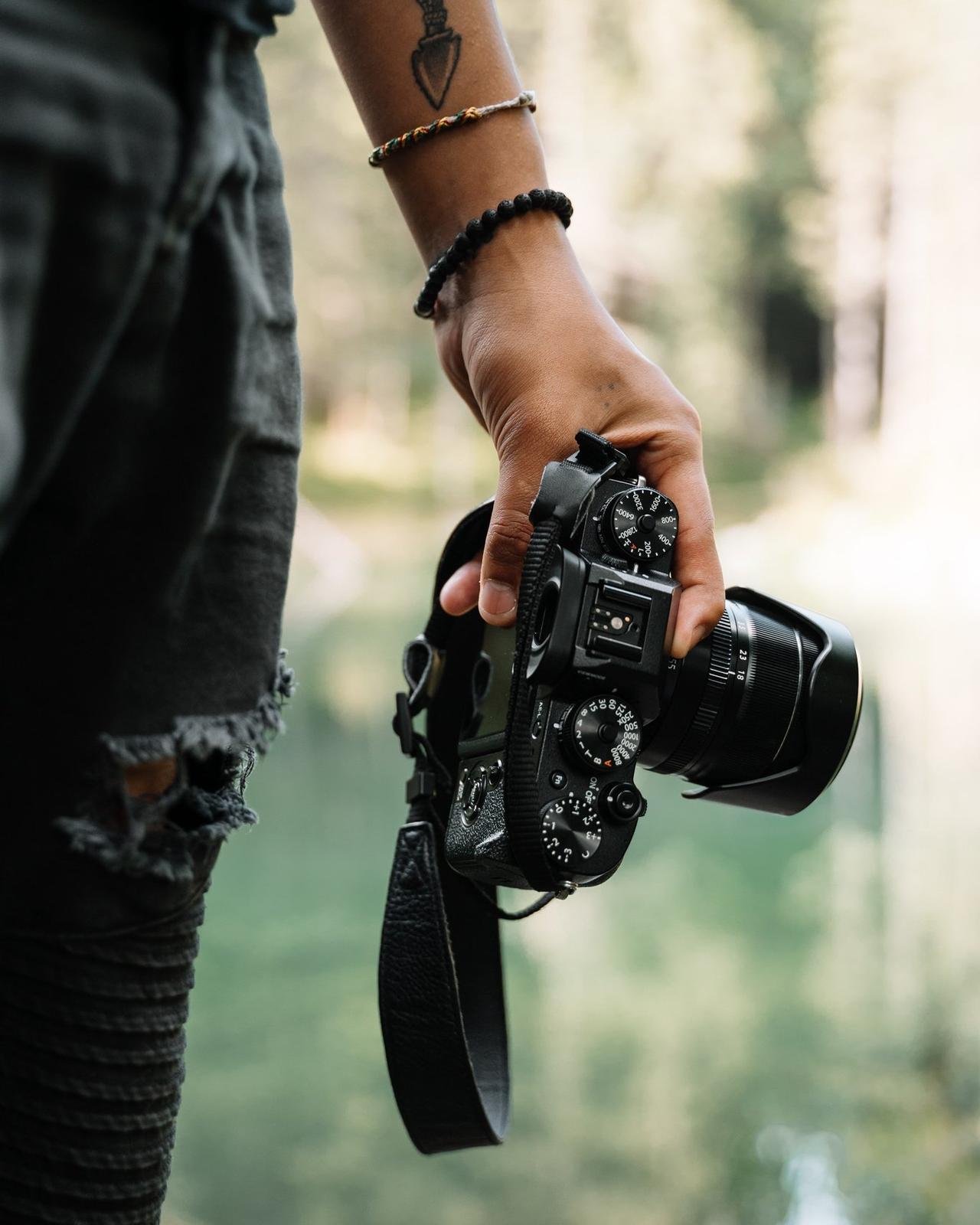 When Jo and her partner's photographer had to pull out at the last minute due to a family emergency, the stand-in specialist wasn't quite what you might expect…
"My dad didn't tell me that my carefully chosen photographer couldn't make it so as not to worry me and arranged an alternative photographer instead. That photographer's day job was photographing corpses in the local hospital morgue and I can tell you that my wedding day photos are hands-down the best photos of me ever to have been taken."
Similarly, Gina's photographer's niche was pretty unusual:
"My wedding photographer's primary job was taking pictures of petri pots in laboratories. I couldn't have been happier with my wedding photos!"
While a leftfield photography choice doesn't always pay off, guests themselves can bring surprise snapping skills to your big day too, as Georgia confirms:
"My mum booked a photographer who specialised in motor sports – her logic was that I'd love the pictures because I'm a big fan of cars. Unfortunately the photographer ended up leaving the reception early so missed cutting the cake and the first dance, but luckily my brother-in-law was a keen amateur photographer and stepped in to take brilliant photos of the reception."
4. Underwear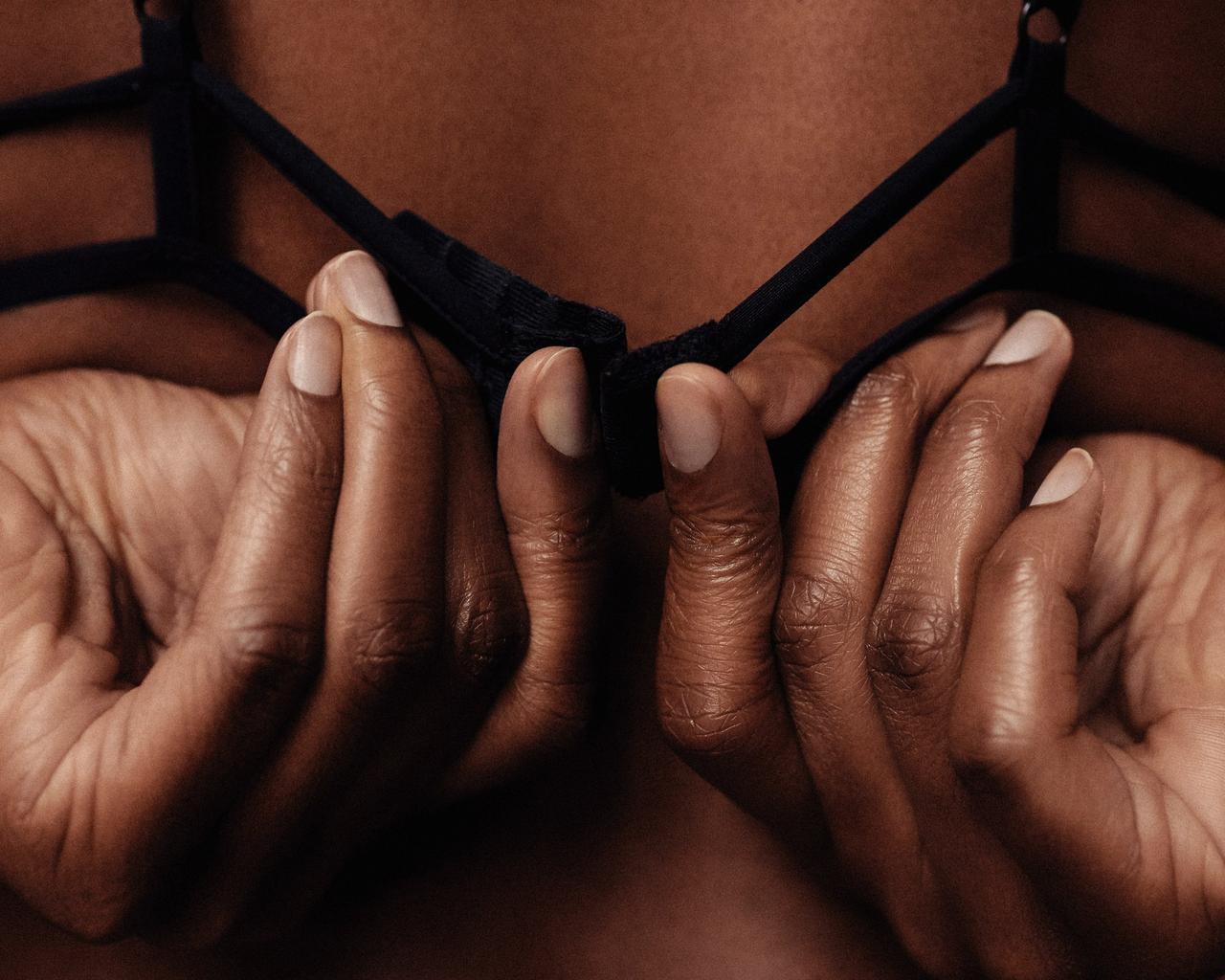 Ideally you might want to wear some, but don't feel pressure to invest in a whole new set of lingerie – bride Nichi reckons that a quest for the perfect pants isn't worth it:
"I spent far too long worrying that my stomach wouldn't look flat 'enough' in my fitted beaded dress on the day but I can truly tell you that the knickers I wore didn't matter. I didn't give two hoots about control pants when my wedding day came around and couldn't believe how much time I'd wasted thinking about what underwear to wear!."
Even if there are malfunctions, it's highly likely that you'll see the funny side according to Georgia:
"I'm not quite sure why I didn't consider wearing a strapless bra or nipple petals but I think it slipped my mind in the run-up. When I knelt down at the altar on our wedding day my dress got tugged down a smidgen too far and the poor vicar got quite an eyeful. My photographer captured the scene for posterity."
READ MORE: Our Top Tips for Bridal Underwear Shopping
5. The Weather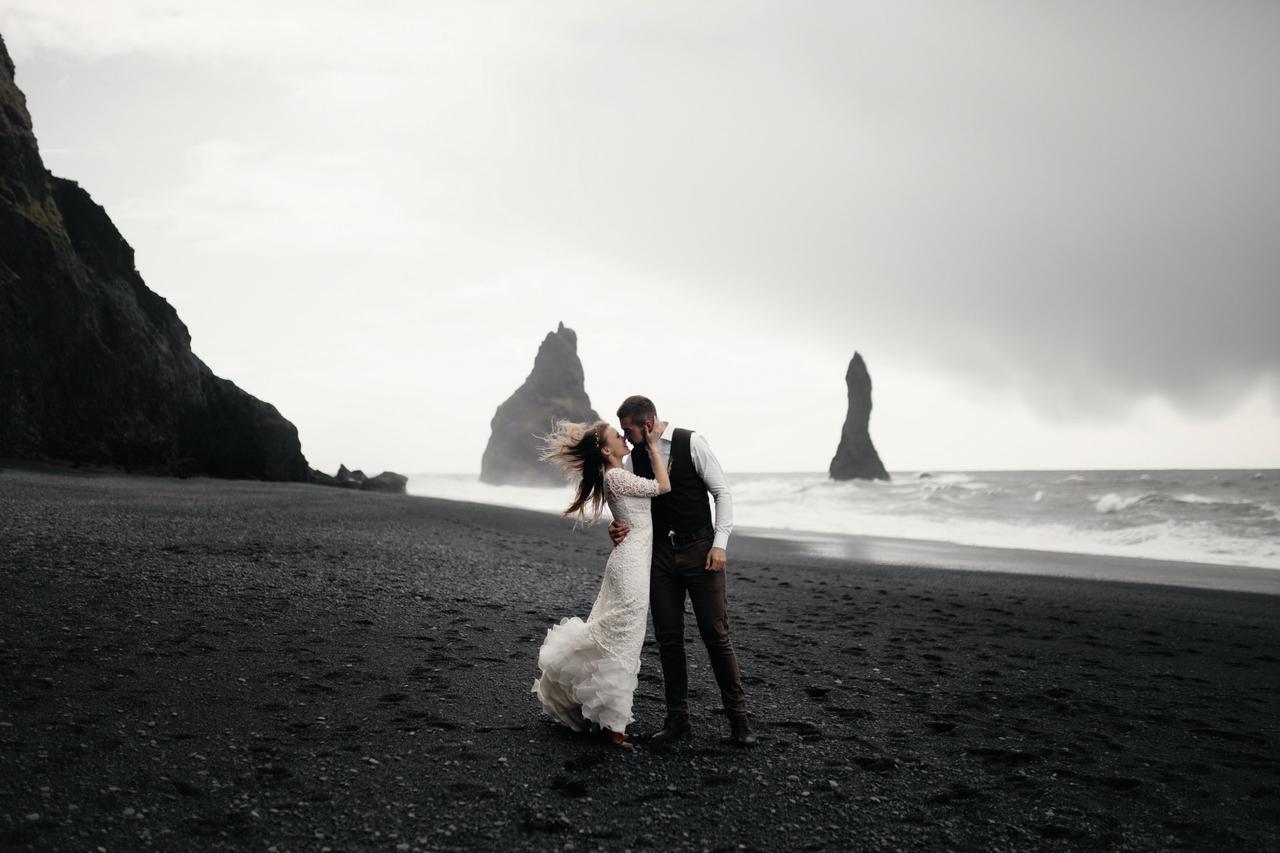 It's the one factor totally beyond every couple's control, and thankfully if it plays up, it doesn't mean doom and gloom on your wedding day. Jai provides assurance:
"It rained so heavily on our wedding day that we had to be driven to the church in my father-in-law's old Passat (we'd originally intended to walk to the ceremony). We also couldn't launch the lanterns as planned at the reception, but the awful weather really didn't matter in the end – the rain actually ended up being quite magical!"
6. A Last Minute Venue Change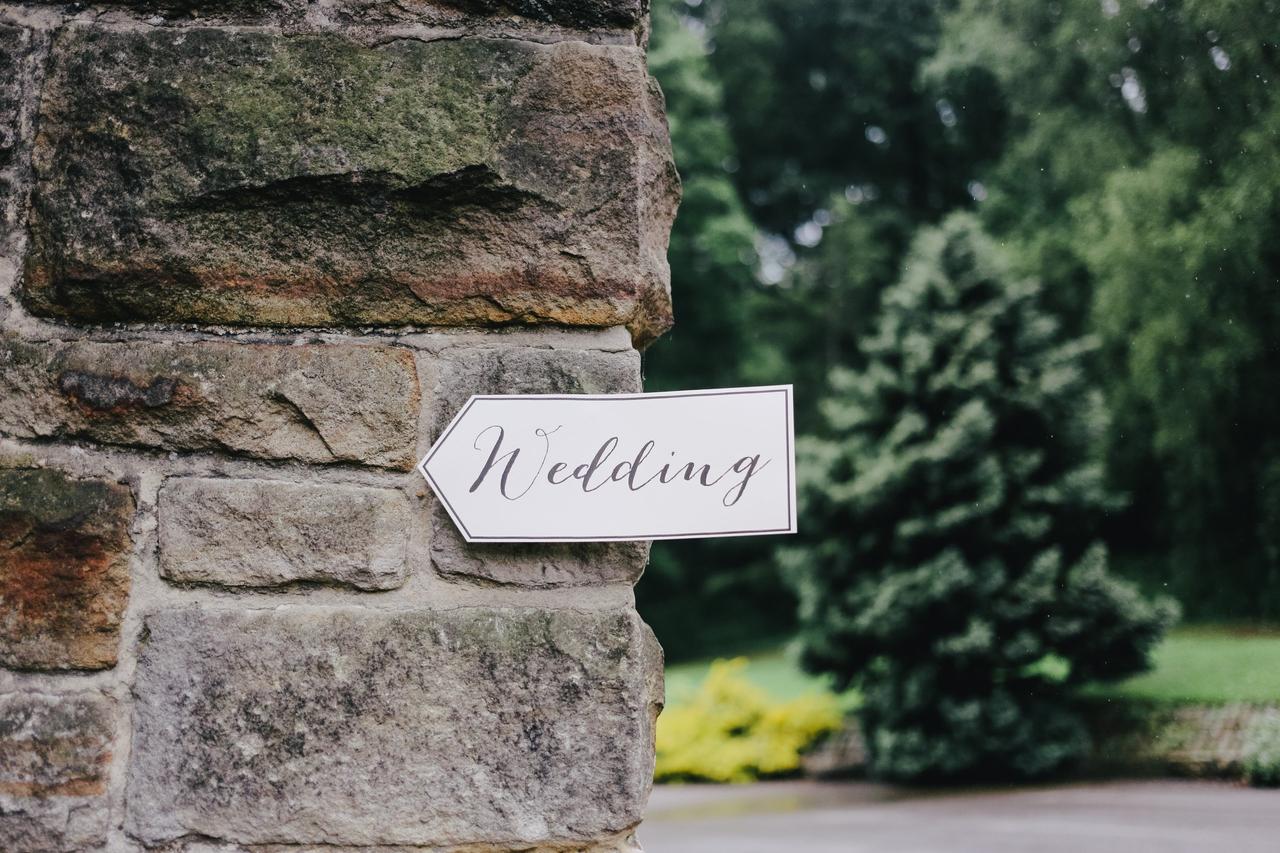 Unfortunately torrential rain meant that Jai also had to rethink her reception venue:
"The old-fashioned marquee was out – it didn't have sides and we hadn't hired a wooden floor so it would have been a total mud bath, plus it turned out that our venue had lost its licence for outdoor events due to noise complaints from locals just three weeks before our wedding.
"The alternative reception venue wasn't exactly to my taste, but everyone rallied round to make it work. On the morning of the wedding my dad stapled boho style hessian over the black wallpaper while my friends strung up bunting and put out hay bales for guests to sit on. They created a chill-out area with games and an evening buffet zone – my mum threw the actual buffet together at the last minute too and it was brilliant. In hindsight, especially given the weather, it was much nicer to be inside."
7. Musical Mishaps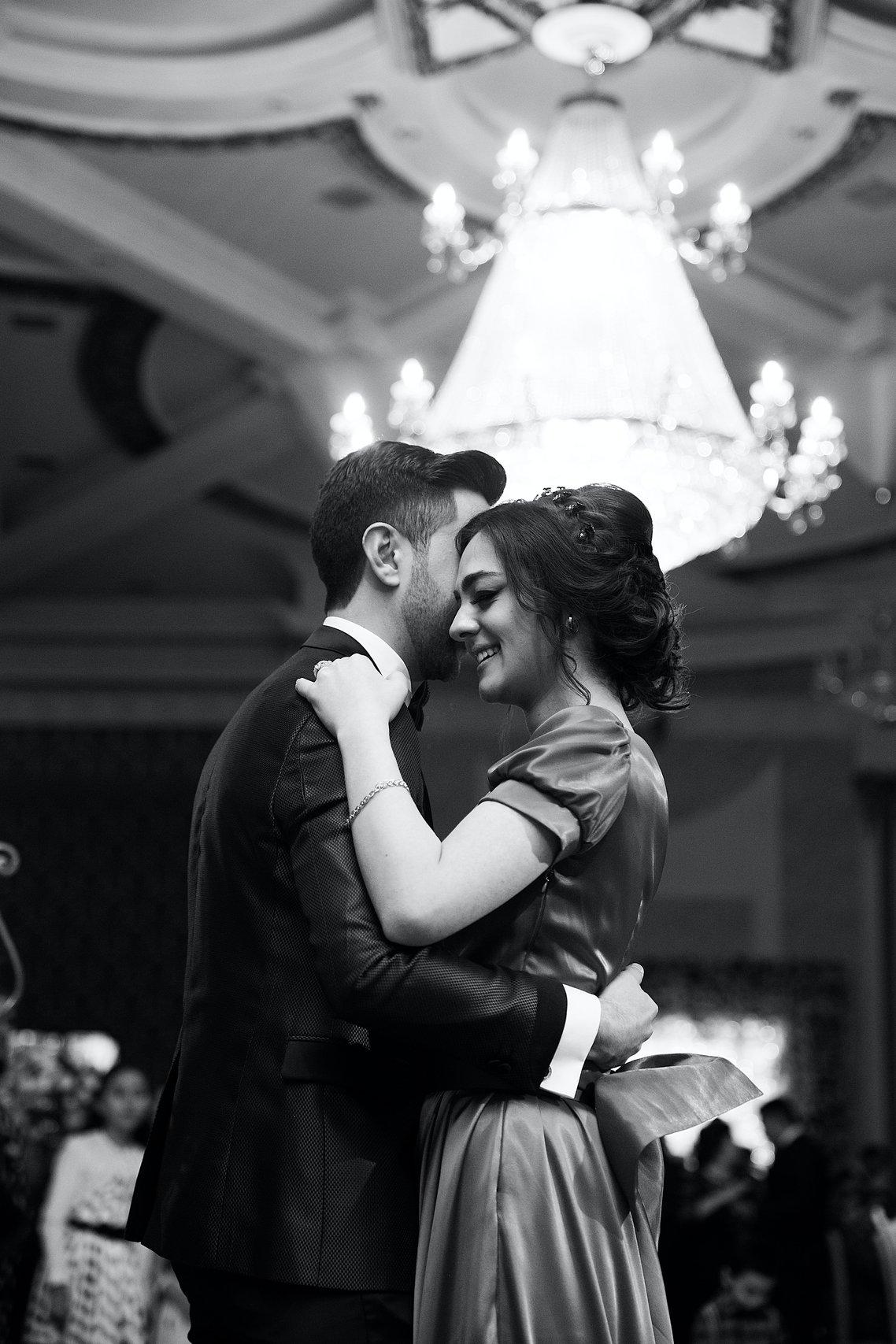 Whether it's the sound of silence or a playlist that's gone rogue, wedding days that go a bit off-tune don't need to spell disaster. Nick's musical wedding blunder was loud and proud (and the funnier for it):
"My wife and I had spent a lot of time thinking about the songs we'd play during our marriage ceremony, but on the day of our Scottish wedding the bagpiper didn't quite get the memo that we hadn't intended for him to play during the ceremony itself. He ended up playing over the song that my wife had chosen to walk up the aisle to and over our recessional song too, but it definitely brought even more joy to proceedings and it made for quite the memorable remix for our guests."
For bride Georgina, it was swing or nothing:
"My father-in-law left my iPod featuring our carefully curated wedding music in the taxi on the way to the reception. We ended with no music apart from three Frank Sinatra songs that the venue reception managed to dig up, pretty much played on a loop throughout the day. Thankfully it didn't matter one bit in the end!"
Emma also experienced a musical malfunction at a particularly key moment on her wedding day:
"The music went very wrong midway through our first dance so we had to start the whole thing again. I wasn't bothered though and actually surprised myself about how chilled out I was – I'd been really worried in the run-up!"
8. Wardrobe Setbacks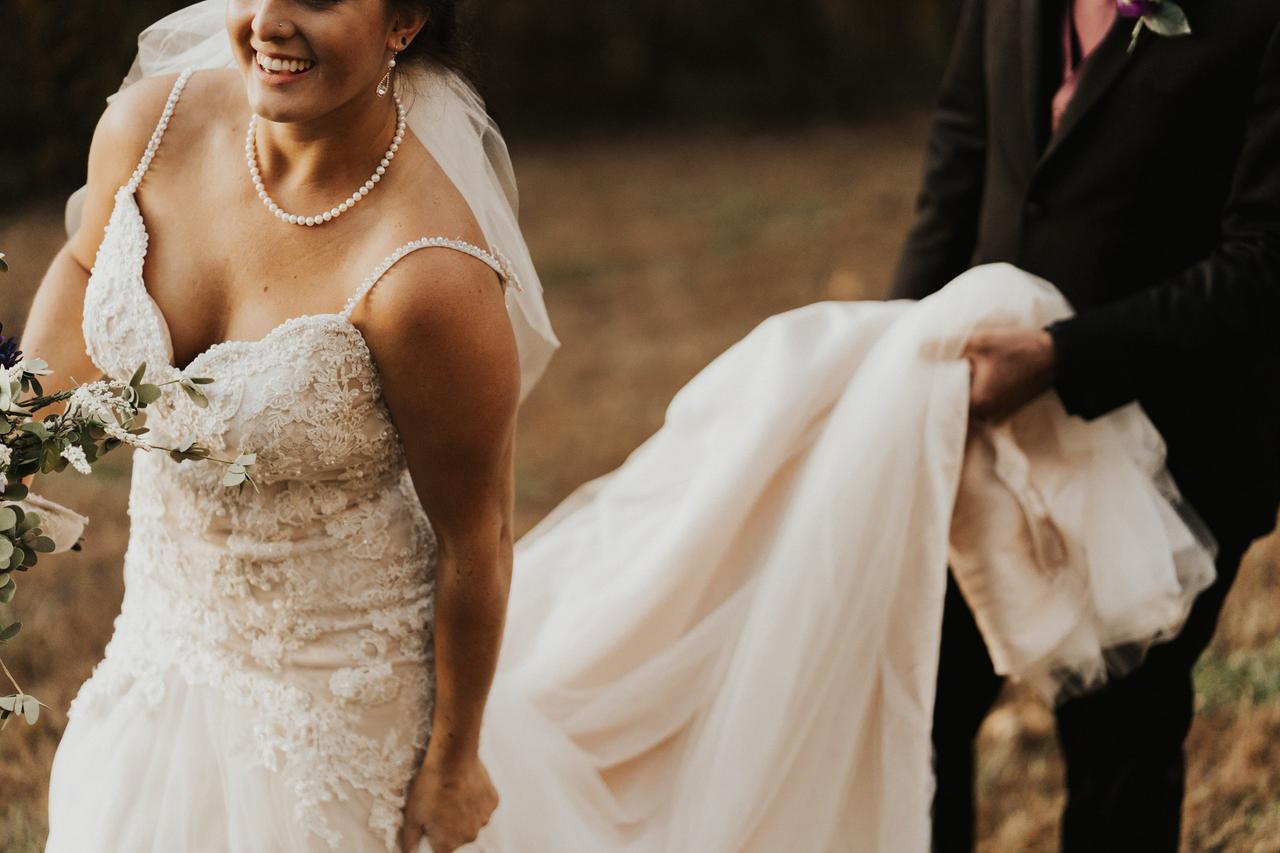 Not everything came together in the sartorial department for bride Charlotte:
"Quite a few things didn't go to plan in terms of what I wore. We had a winter wedding and I spent a long time choosing a wrap to wear with my dress, which I then didn't end up wearing. I also somehow lost my earrings on the way to the ceremony and had to borrow a pair from a bridesmaid. I can honestly tell you that I couldn't have cared less!"
9. An Elaborately Dressed Venue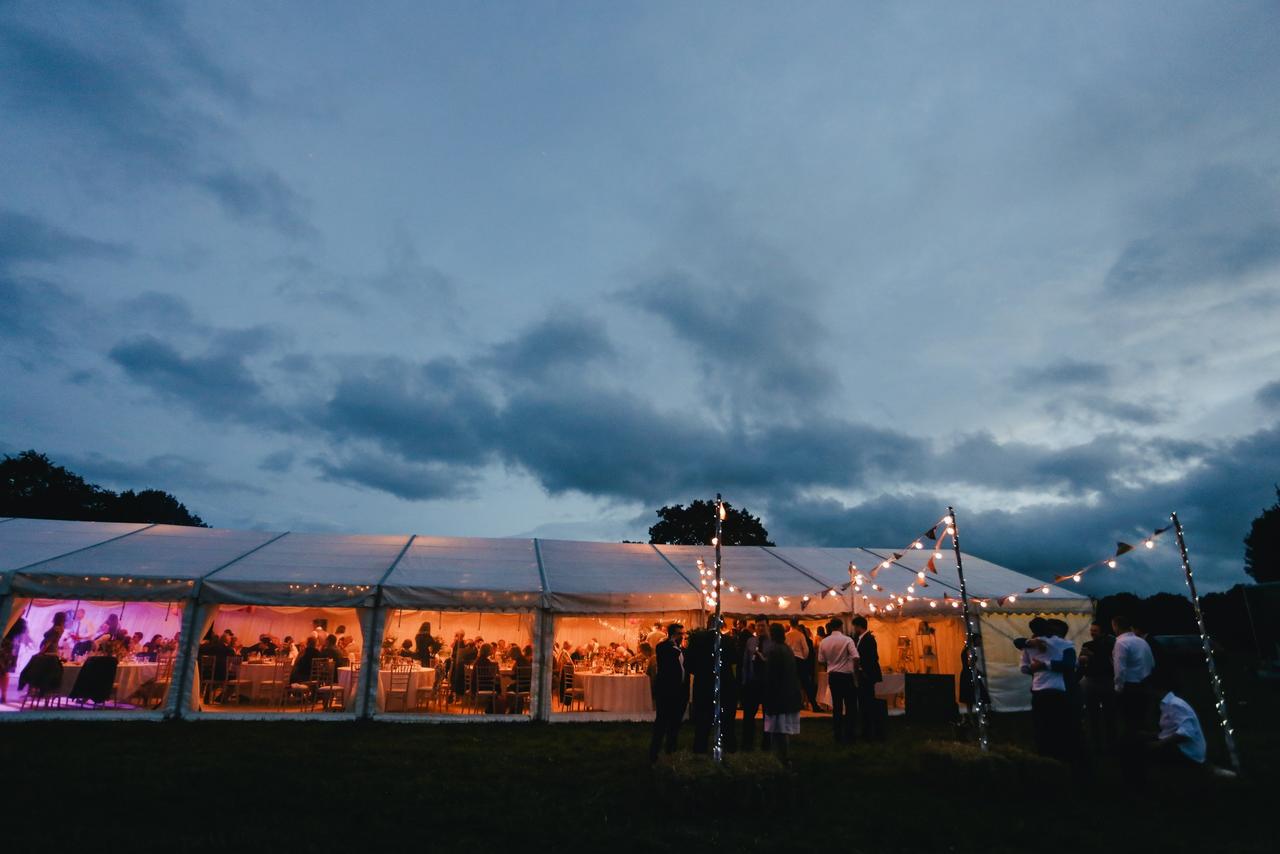 Top wedding stylists and planners would agree that less is more – no one will notice whether you've dressed the ladies bathroom or made that papier-mâché centrepiece yourself, as bride Bryony confirms:
"I had intended to decorate chairs at the reception and create ornate table displays but I totally ran out of time and energy. It didn't take away from the day one bit – I'm convinced that no one would have noticed if I had gone to the effort, least of all me."
READ MORE: 31 DIY Wedding Decoration Ideas You Can Easily Master
10. Expensive Wedding Favours
Go with your gut when planning wedding favours (if you're having them at all). Eimear put her own spin on things:
"We swapped wedding favours for Jägerbombs and it turned out to be an inspired idea, even if I do say so myself."
Vanessa agrees that splashing out on wedding favours isn't always necessary:
"I realised that spending a lot of time and/or money to give guests the 'best' favours wasn't something that mattered to us – I could've cut this out to save worrying!"
11. An Opulent Banquet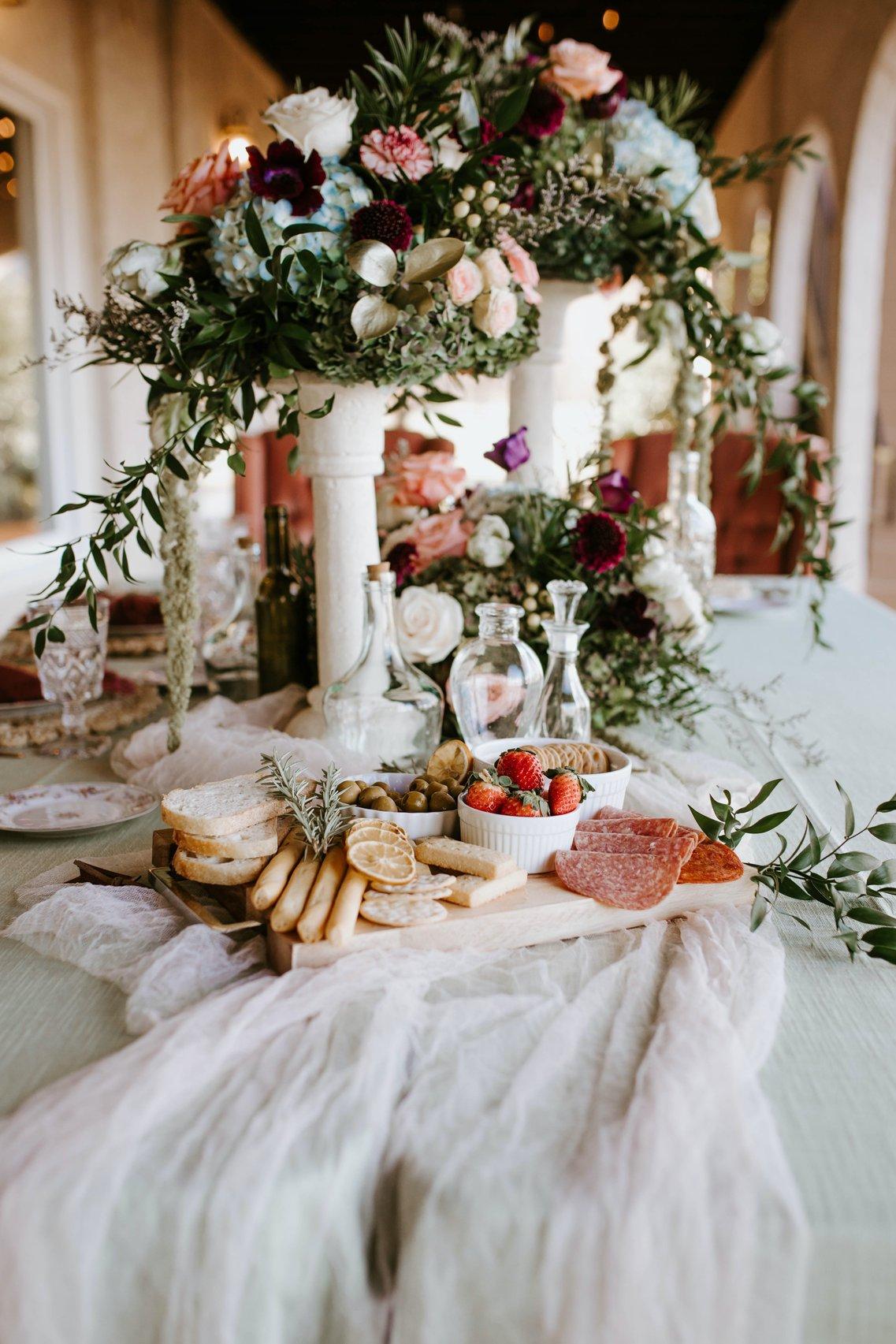 You might need less food than you think on the day according to Vanessa:
"I really went to town on having extra food – I opted for extra trays of dessert that were handed round each table which I probably didn't need!
"That said I'm really glad that I put on a big spread around the wedding to welcome guests who'd travelled a long way. We planned a beach BBQ and a meal at a local restaurant for the bridal party, groomsmen and immediate family to thank them."
Melissa, meanwhile, realised that one foodie addition to her wedding reception didn't actually tick the box:
"I love chocolate and was adamant that I must have a chocolate fountain at our wedding reception. I had two 'dips' and suddenly couldn't eat anymore which is so unlike me. Thankfully our guests really loved it…"
12. Fancy Buttonholes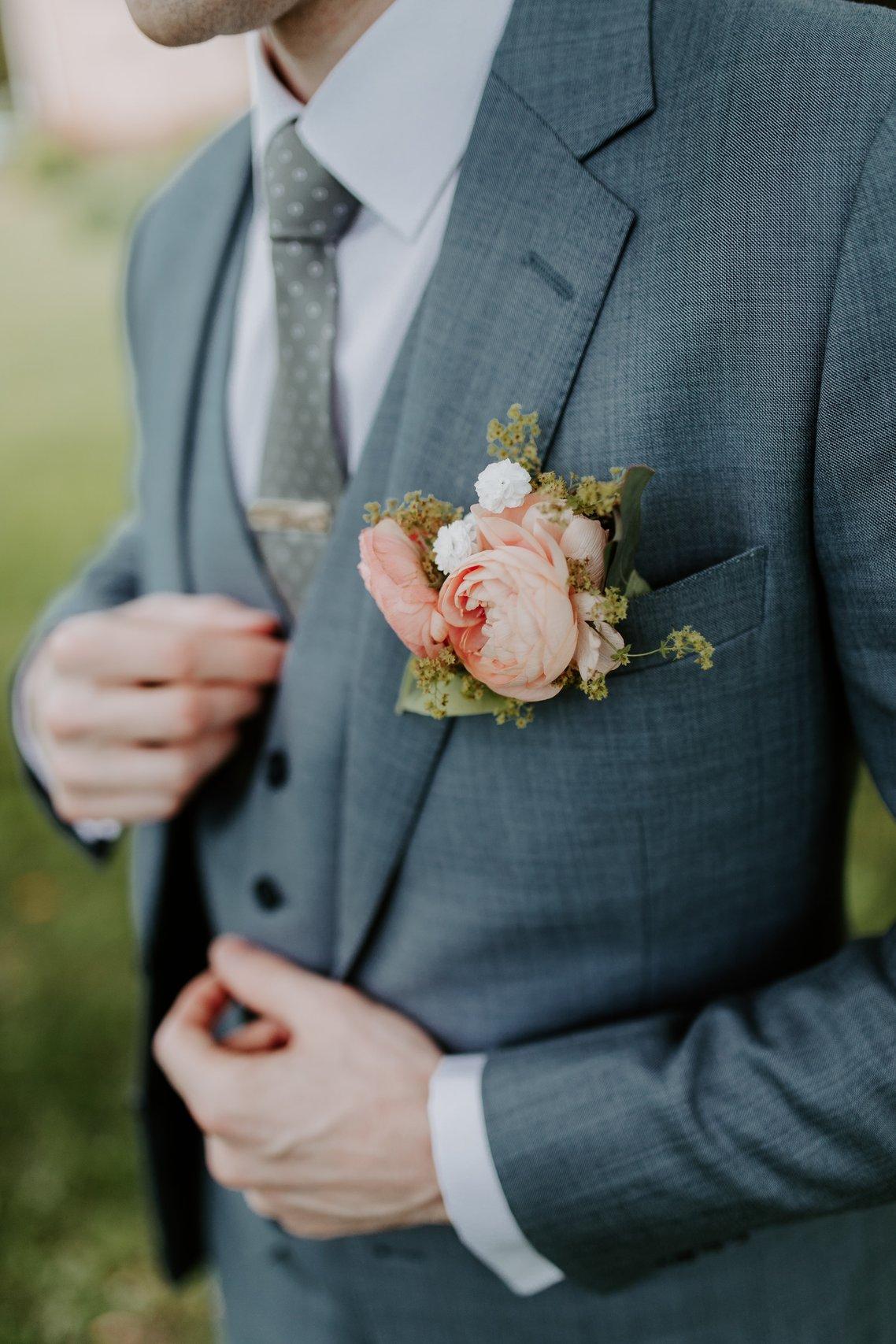 Melissa explains that a budget constraint resulted in long-lasting momentos:
"Our budget didn't stretch to real flower corsages or buttonholes so I made button 'bouquets' for myself and my bridesmaids instead. I'm really glad that I did as mine are still on display at home and they'll last forever."
13. Carrying a Bag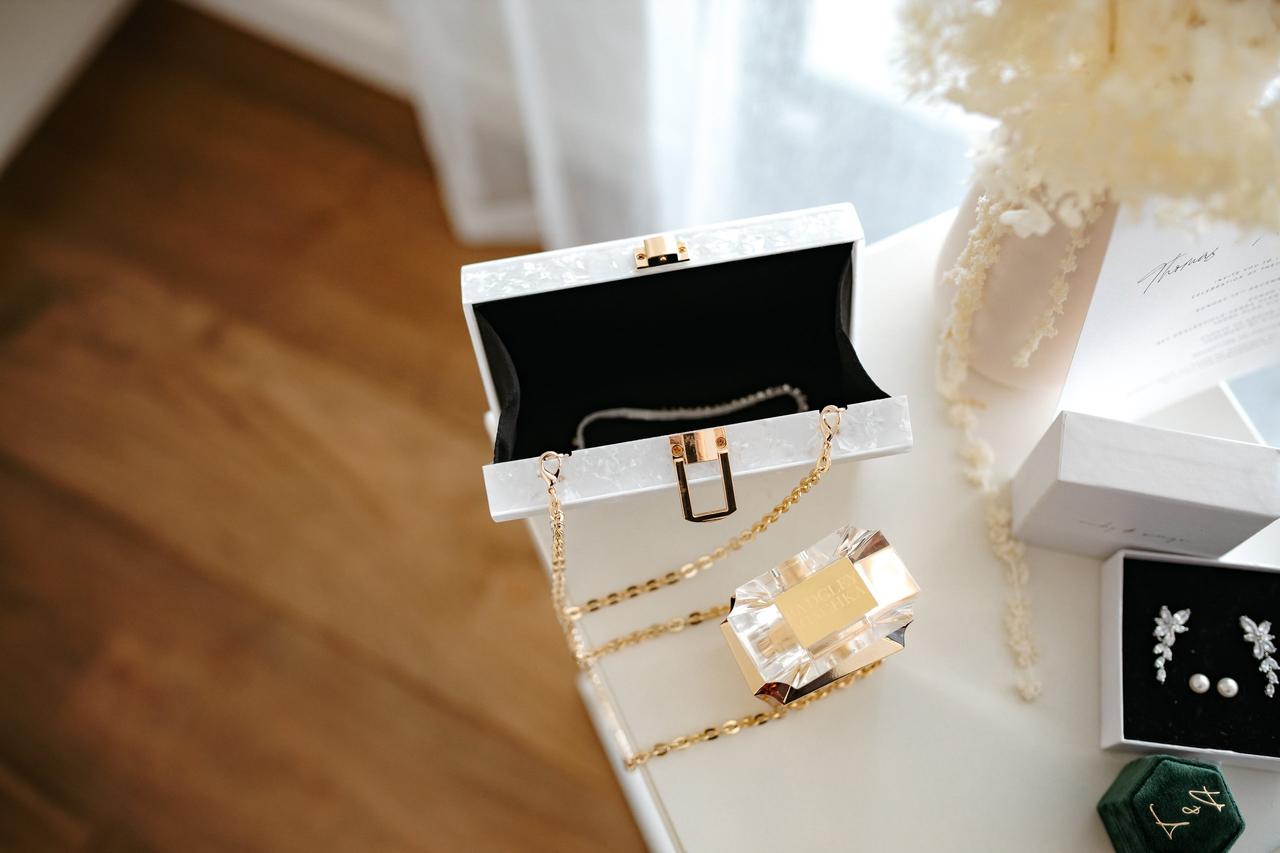 Bride Anna couldn't find a bag that went with her wedding dress but concluded that it was no biggie:
"I filled a lot of online shopping baskets with potential clutch options but nothing looked right with my dress. Having a bag with me turned out not to matter – my dress had pockets, for starters, and my sister was a fantastic sherpa for lipstick, concealer and other bits and bobs."
14. Finishing a Speech at the Last Minute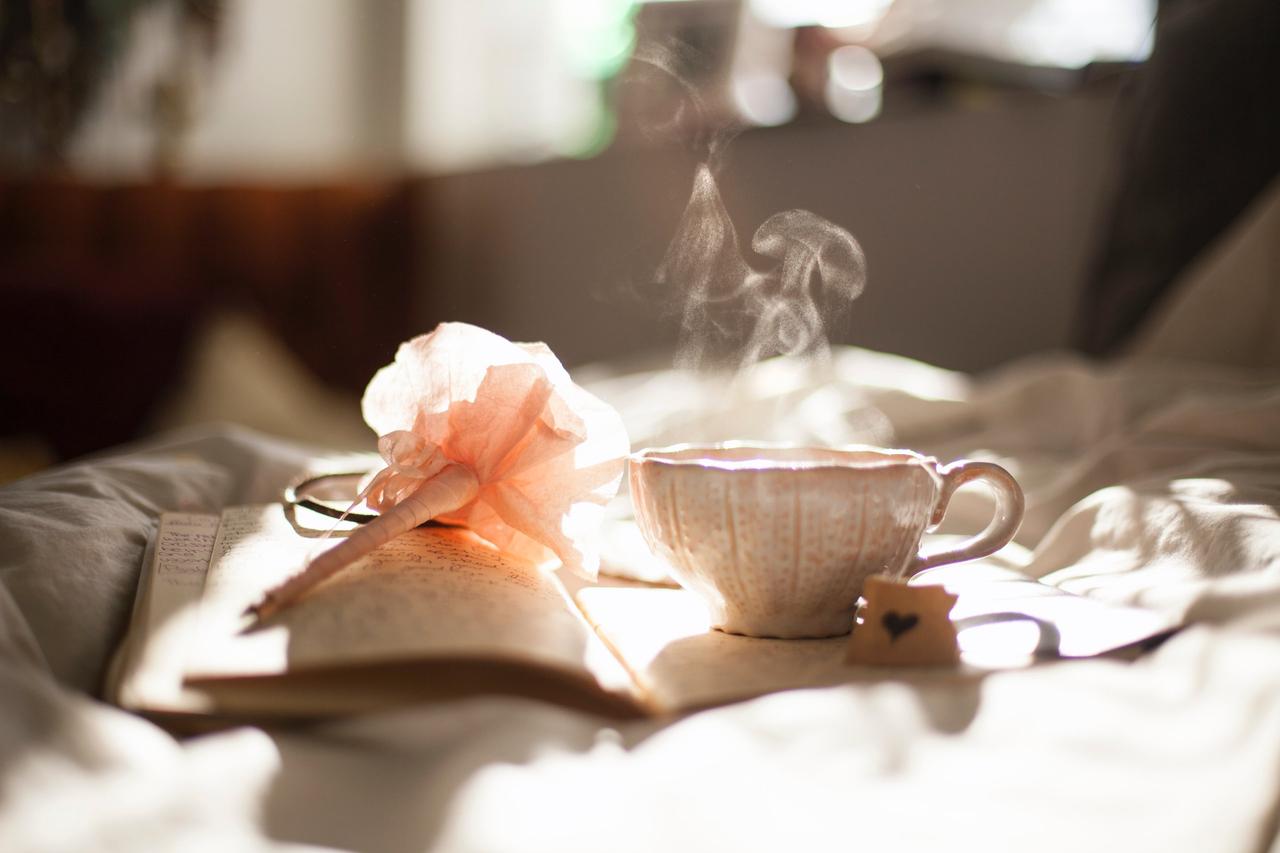 Admittedly this one probably isn't to be recommended, but Nick highlights that having everything all figured out in advance wasn't as key as he thought:
"I thought long and hard about what I wanted to convey in my speech but I was still writing and adding to it about an hour before the ceremony. I really panicked that it wasn't perfect and that I wasn't 'ready' or well enough prepared but actually finessing it so late in the day made it come across as more spontaneous and all of my quips were fresh in my mind!"
READ MORE: 10 Steps to Writing the Perfect Wedding Speech
15. A Detailed Dress Code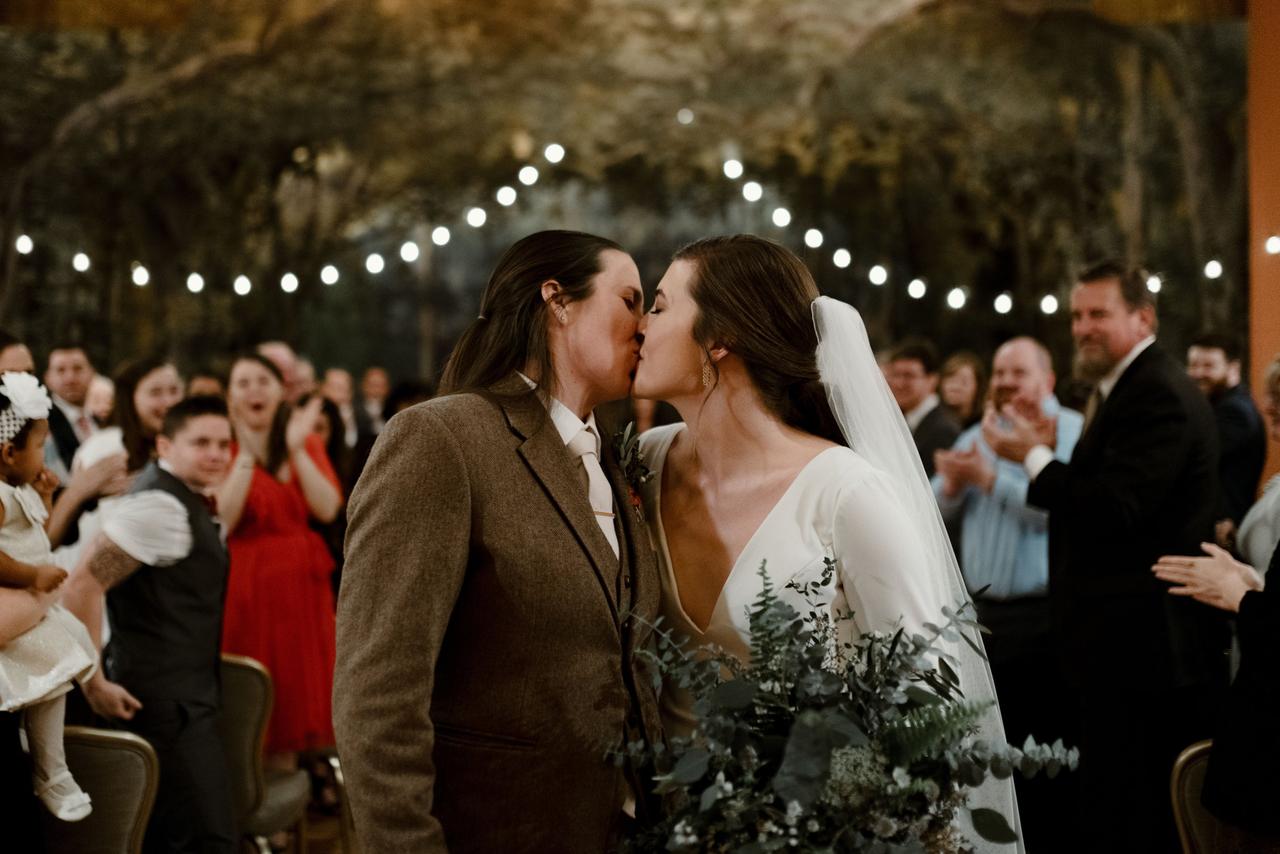 Give guests a steer as to the vibe of your wedding, but bride Emma affirms that you needn't get bogged down in the details:
"We spent a while deliberating between black tie and white tie for our formal winter wedding and we shouldn't have worried – guests all turned up looking fabulous in outfits that suited both them and the occasion."
If you do have specific stipulations about attire be sure to add relevant information to your wedding invitations, remembering that some guests might not get the sartorial memo (and it most likely won't matter to either of you on the day!).
16. Sticking Strictly to the Running Order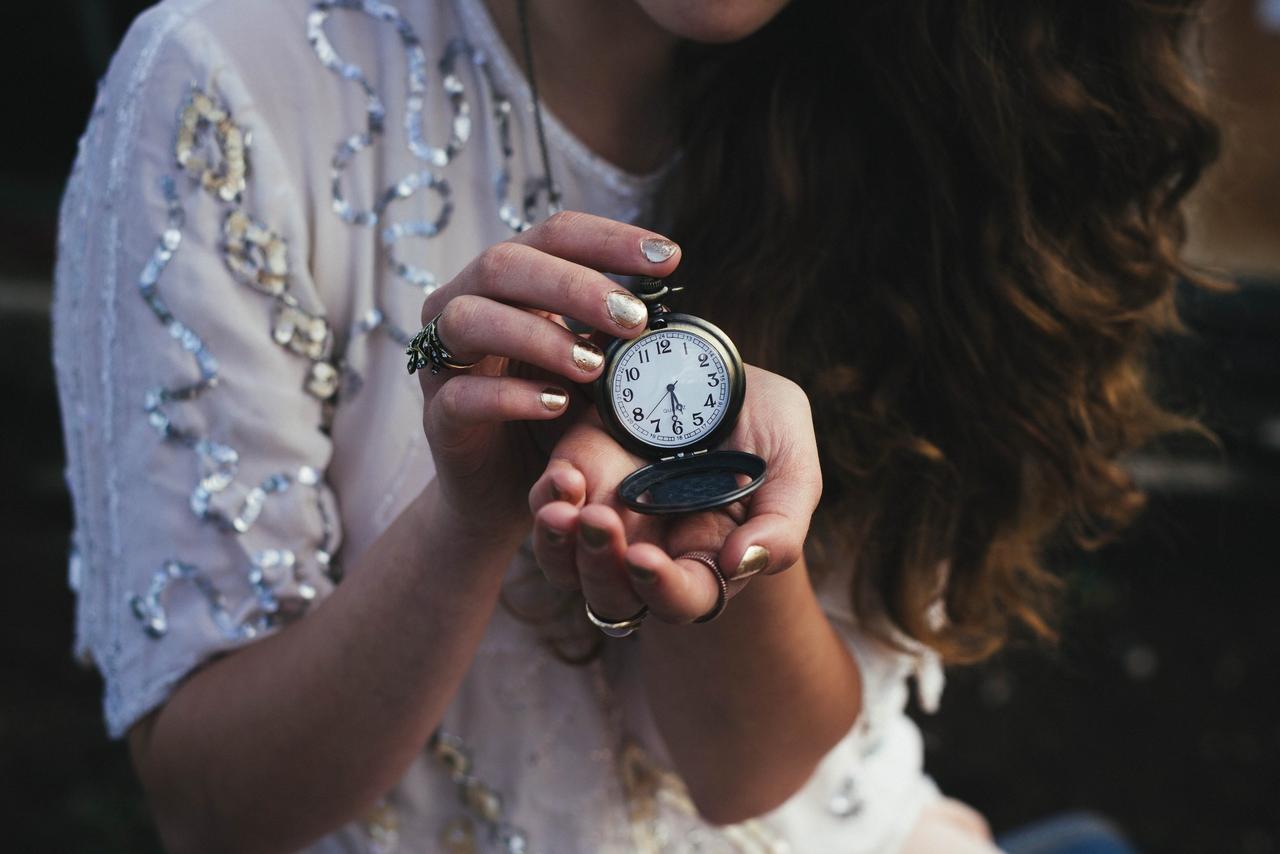 From transport issues to speeches that run over time, rest assured that suppliers are well versed in the many moving parts involved in a wedding day. Groom Alex underlines that delays definitely don't spell disaster:
"I underestimated the amount of time that it would take to seat guests for the wedding breakfast and both mine and my best man's speech turned out to be quite epic in length. I thought that our caterer would have to skip the starters or that our band would cut their set short, but all of our suppliers were so accommodating and well prepared – they just wanted everyone, and especially us, to enjoy ourselves."
17. Having "Flawless" Skin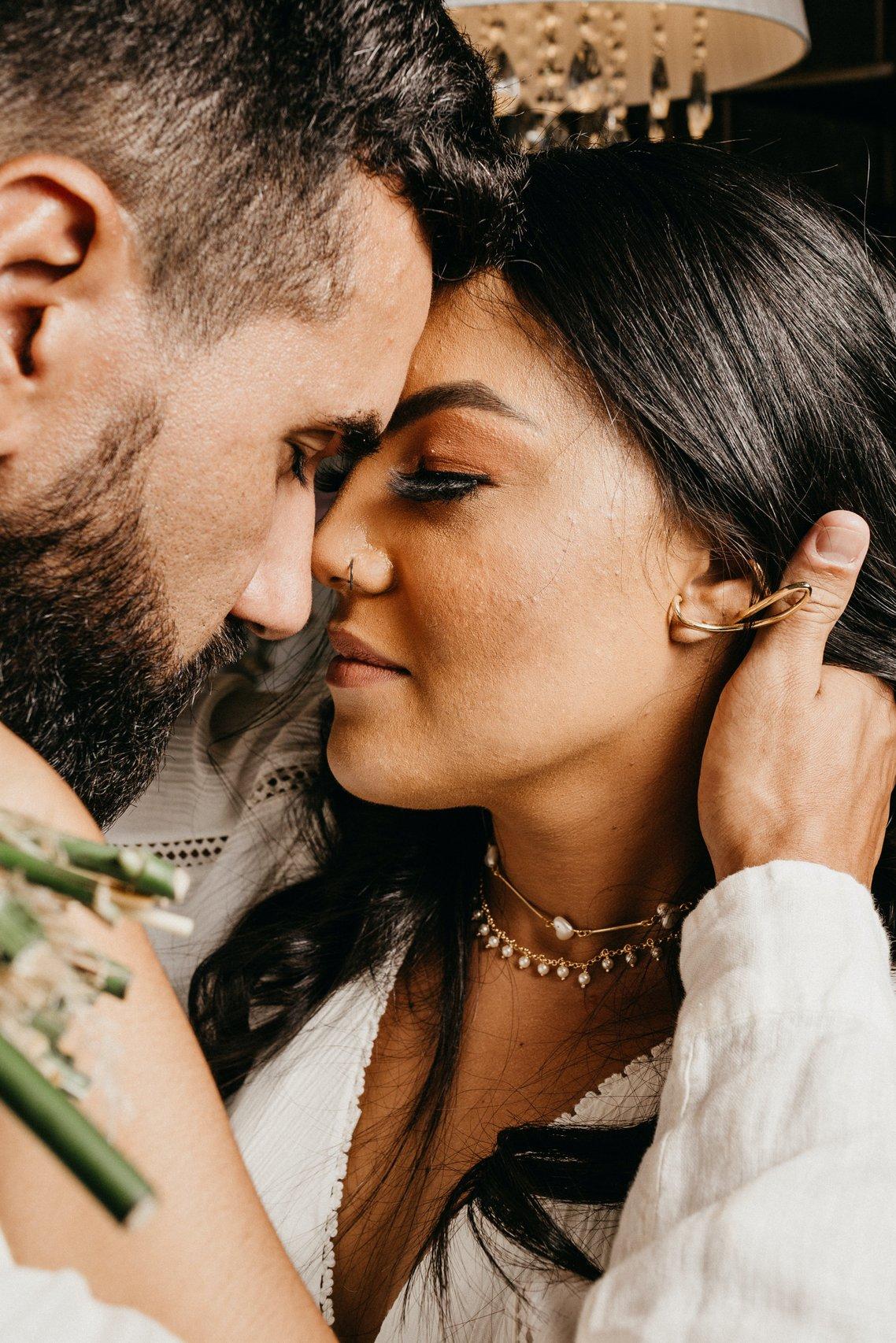 Whether it's a stress-induced crop of spots, dry skin or heat rash, skin can behave in all manner of ways on your wedding day, no matter how many facials you've had in the run-up (or sometimes, as a direct result of said facials). Bride Anna has a dose of encouragement if you're concerned about skin issues:
"I experienced a rosacea flare-up in the week leading up to my wedding and it wasn't a lot better on the day. I got very upset about it but my makeup artist was absolutely incredible. I sent her some pictures beforehand and she gave me some brilliant DIY skincare and makeup hacks for bringing down redness myself before working wonders on my wedding morning, calming down both my skin and mind.
"When I look back at the pictures what stands out is that we're having a wonderful time – not that my skin was kicking off."
18. Stressing Over the Seating Plan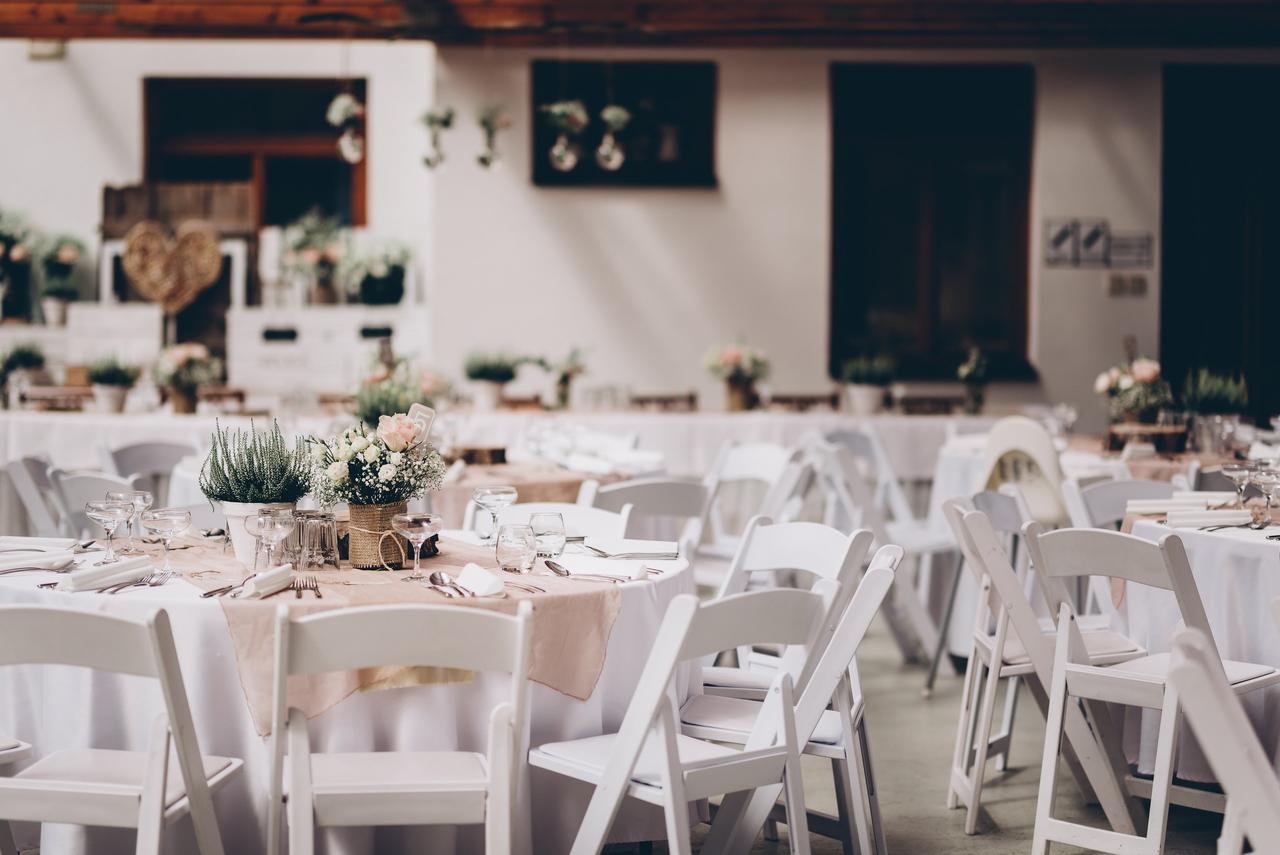 Your venue and caterer will require a seating plan, but bride Jess highlights that guests will likely mill about a bit as they see fit:
"We agonised about who to put where on our seating plan in order to avoid family drama or awkward encounters, but in the end guests all mingled pretty freely and we definitely didn't notice any frostiness or disagreements. Of course that could have been because we nailed our seating arrangements or were on newlywed cloud 9 but I think that guests just wanted to have a great time, both for themselves and to make our day as joyful as possible."
READ MORE: How to Plan Your Wedding Top Table
19. All-Day Entertainment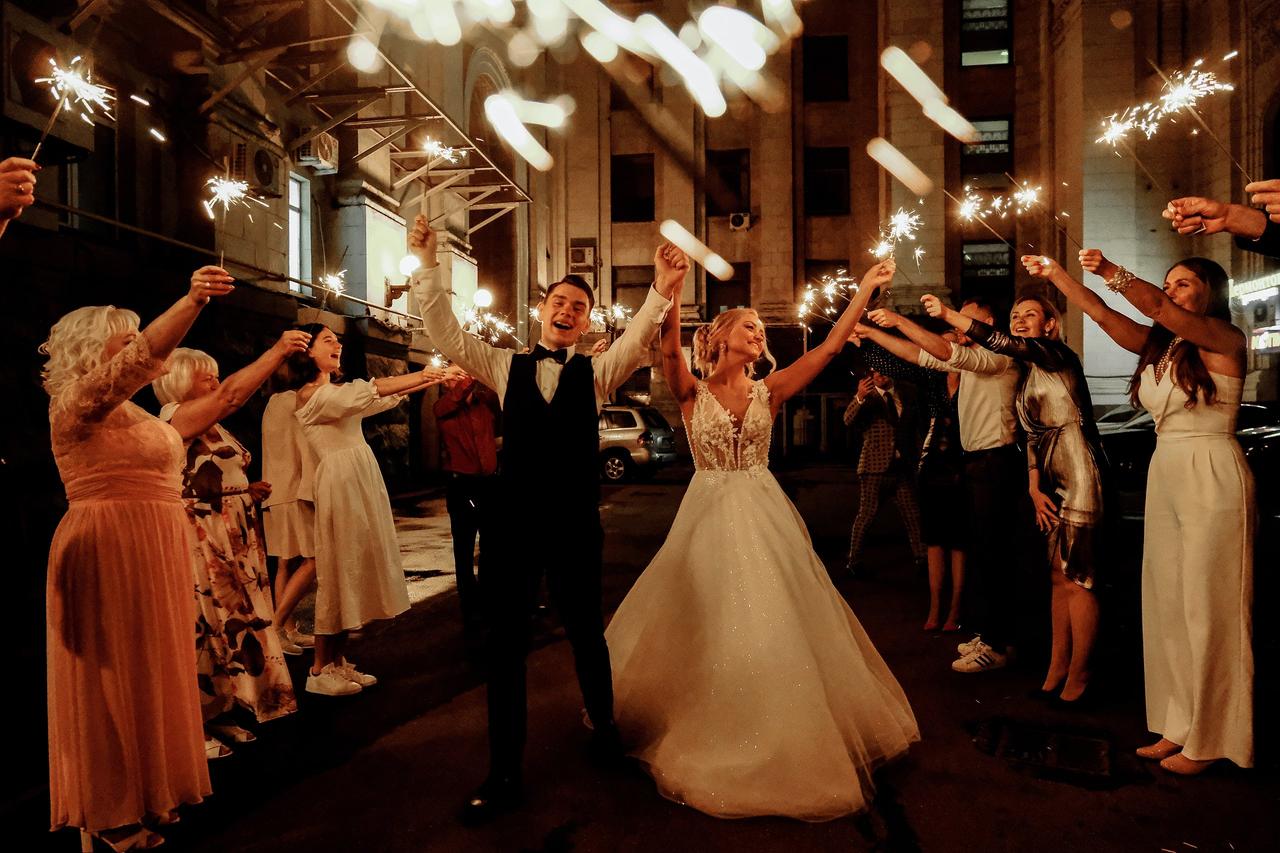 Sarah and her partner were concerned that they hadn't laid on enough guest entertainment for their summer wedding but discovered that their friends and family relished the free time:
"We were worried that our guests might have been at a loss while we were having our photos taken or during the evening reception but the fact that we hadn't overfilled the timetable actually gave everyone breathing space to let their hair down and have fun on their own terms."
20. A Strictly Style First Dance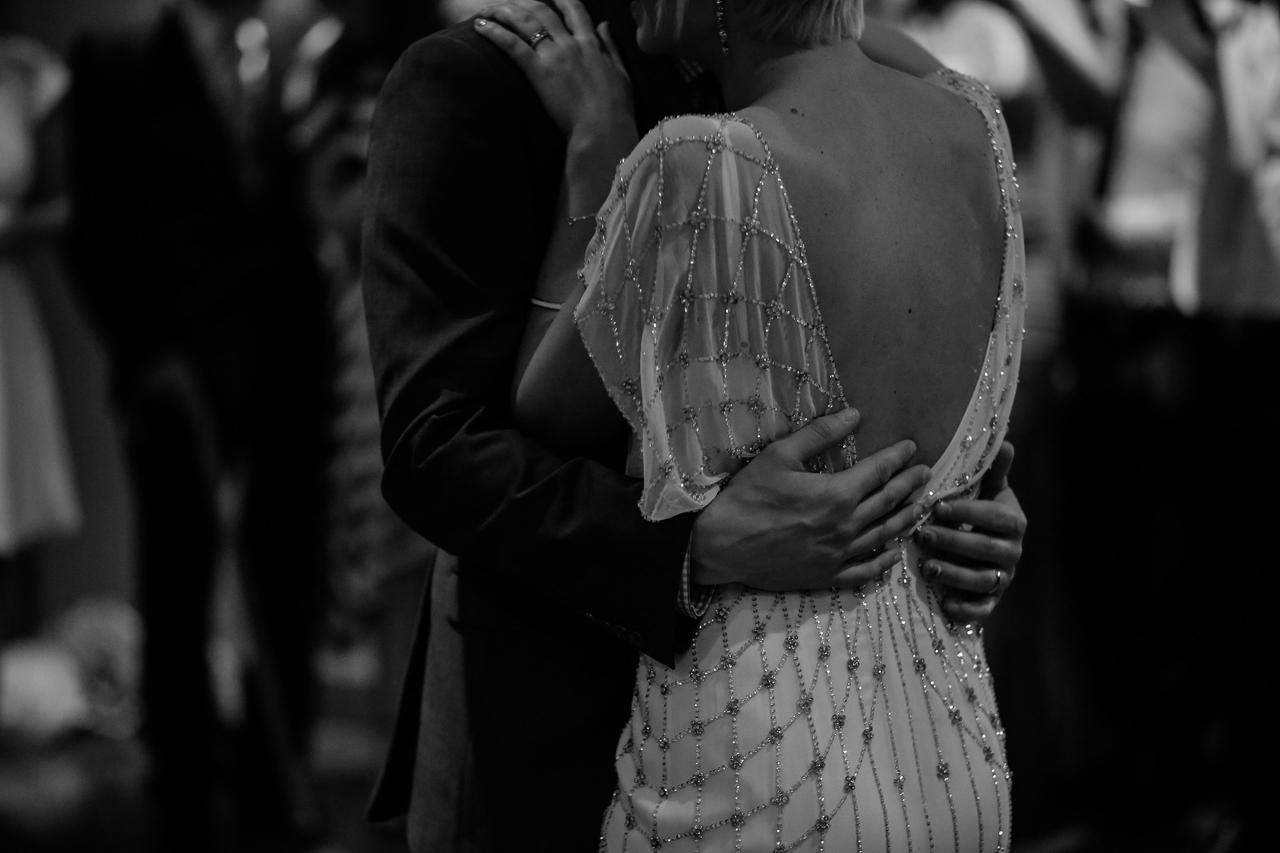 Fancy a choreographed extravaganza? Go all out (it's a 10 from us). If dancing in public really isn't your style, however, don't put pressure on yourselves to go full West End. Penny enlisted back-up on her wedding day:
"My partner and I learned a few steps and threw a few moves but neither of us were massively comfortable with the idea of a first dance, so we played our favourite tune and invited everyone to join our first dance right from the start. Seeing everyone rush onto the dancefloor to dance with us filled us with love as much as a traditional first dance would have."
21. The Fairy Tale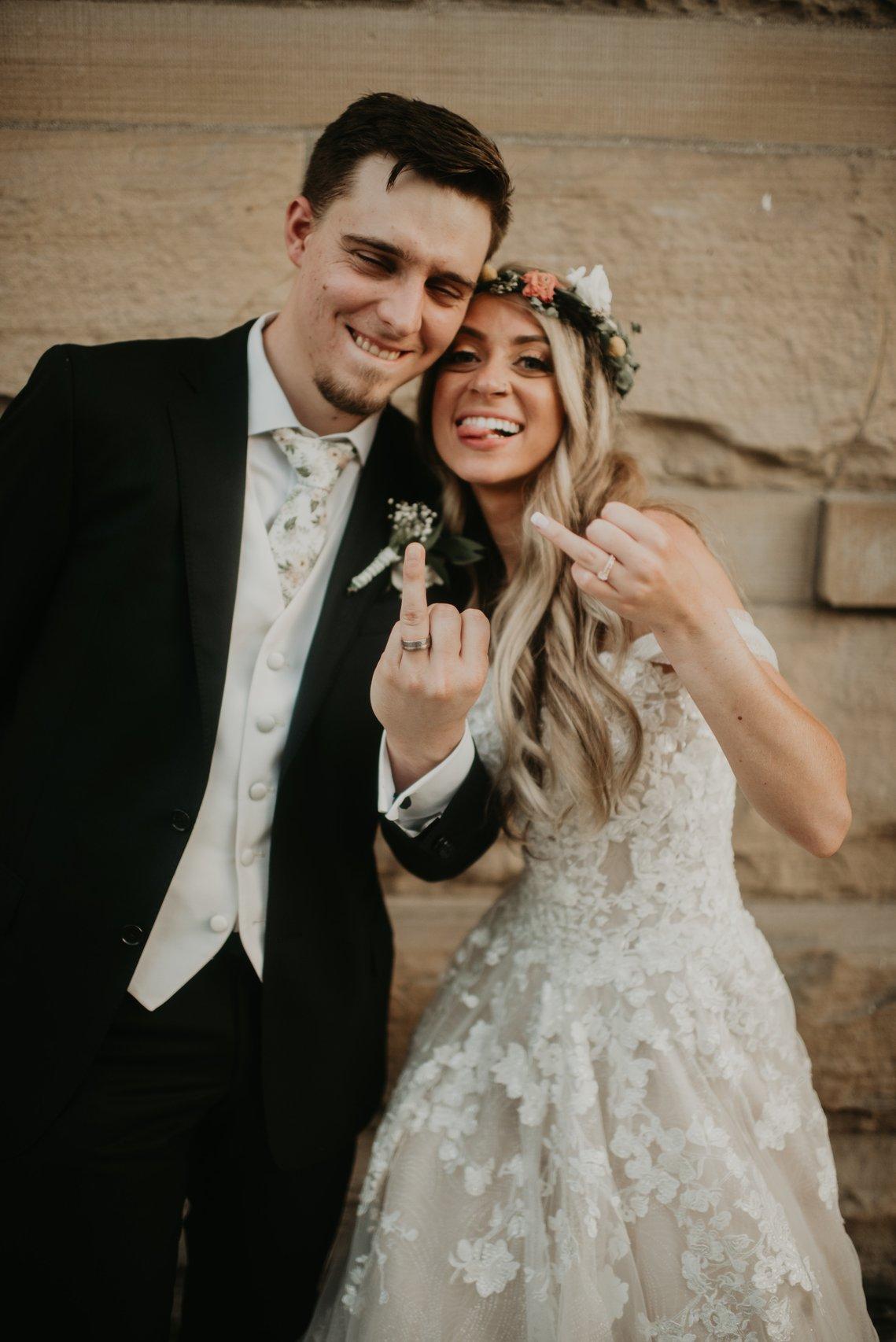 Whether it's rewriting tradition, avoiding the 'comparisonitis' implicit in measuring your nuptials against other weddings or relieving yourself of the pressure to make it 'the best day ever', going your own way will help you to see that you don't need a picture perfect wedding to have a fulfilling and happy marriage. Every couple we spoke to echoed this sentiment – even when proceedings didn't go according to plan (one bride described her wedding day as "a catalogue of disasters'') the 'mishaps' just made for even more outstanding memories. Not to mention the fact that it's often the unanticipated happenings that make the day…
... And the 17 Things That Did Matter
1. Wedding 'Advice'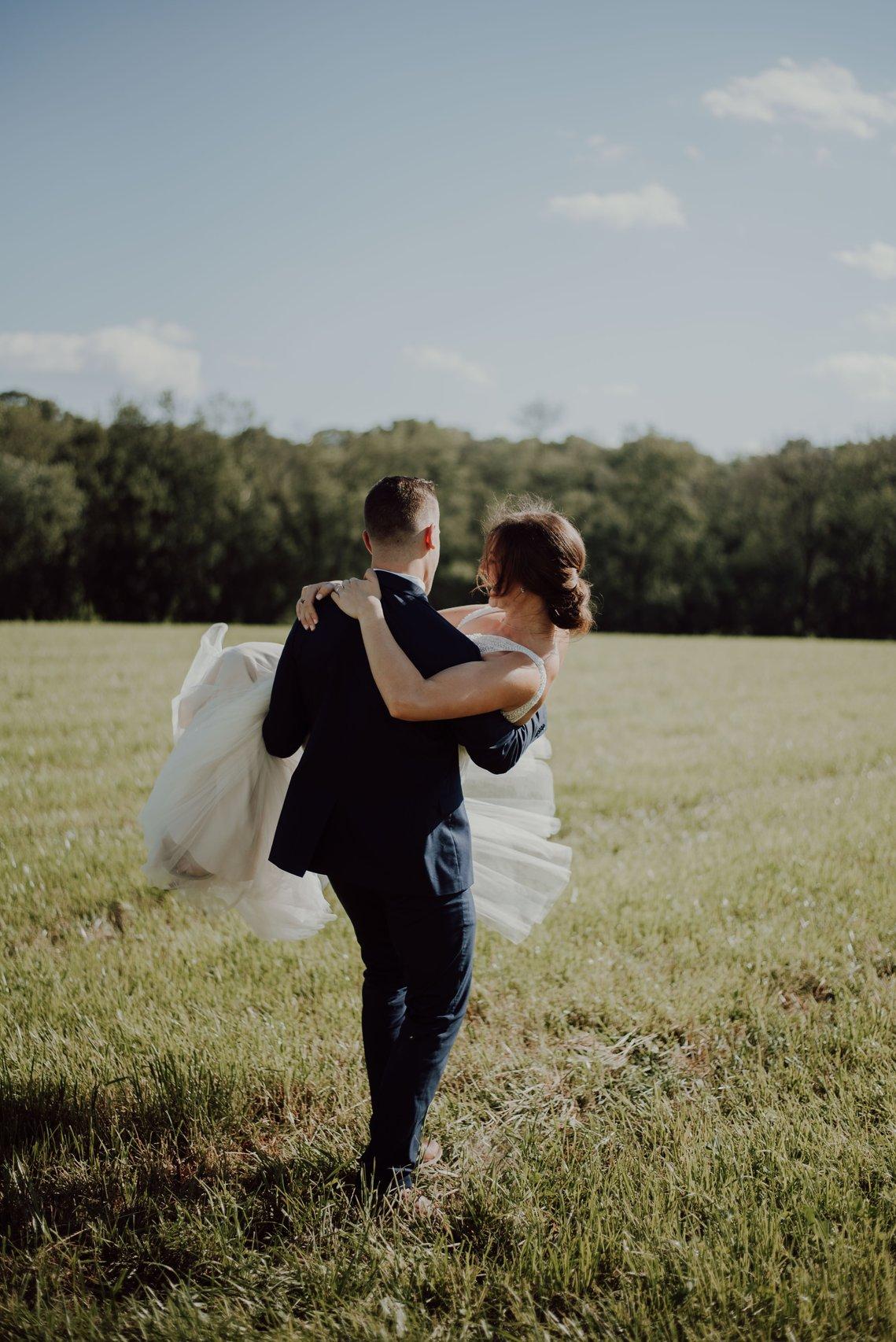 Lauren was in two minds about a certain addition to her wedding tables but her and her partner are still reaping the benefits even five years down the line:
"We printed out heaps of wedding advice slips – pieces of paper onto which guests filled in the blanks, with a letterbox on each table so that everyone could 'post' their advice to us. I put a letterbox on each table and initially thought they looked a bit cheap and tacky. They were a last-minute addition that I was unsure of but as it turned out that almost every guest filled one in. We got some really amazing advice, some very funny 'tips' and brilliant ideas for date nights. I'm so glad that I didn't go back on my decision because years later we're still enjoying reading them back."
2. A Personal Wedding Gift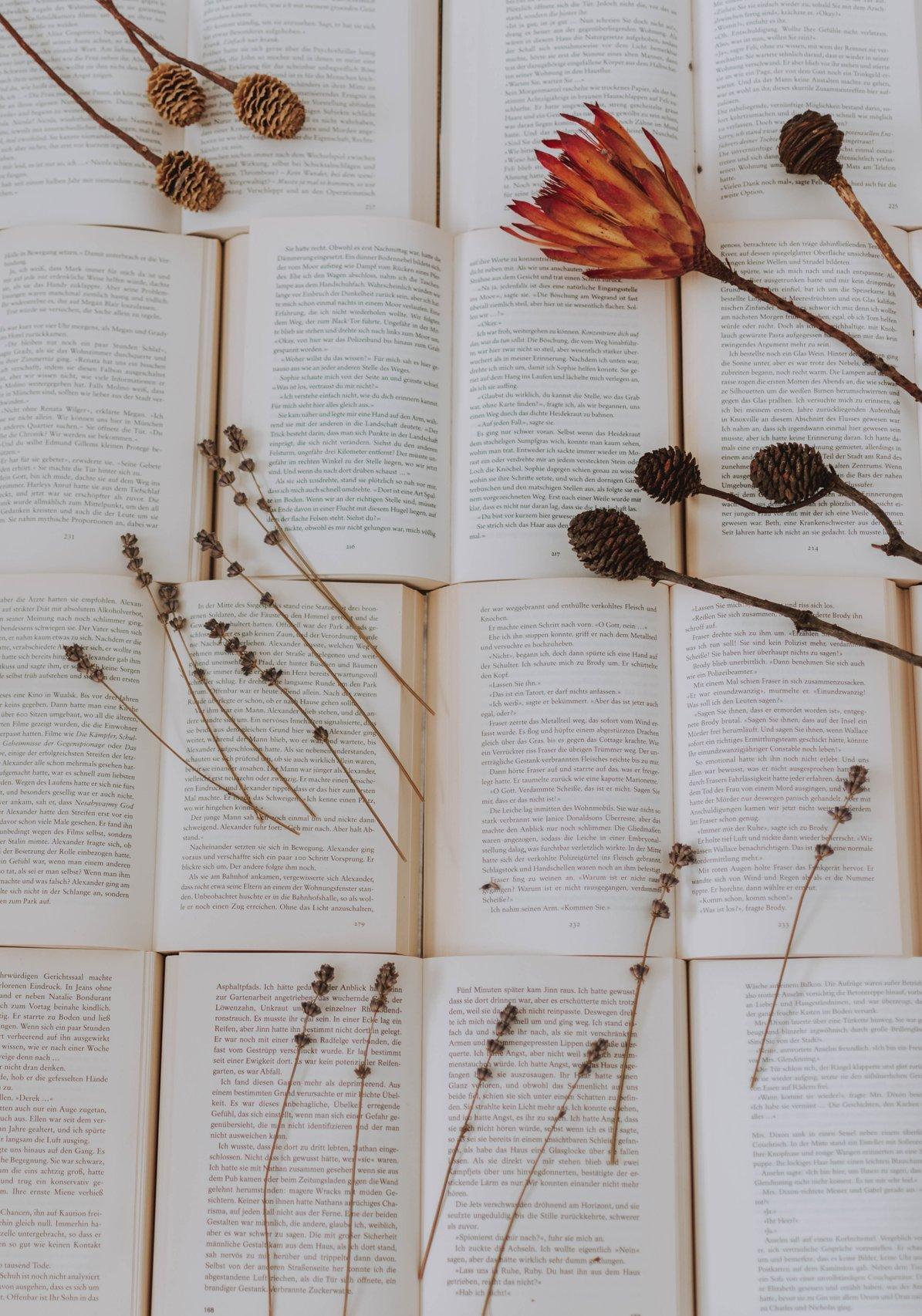 Kelly and her partner's wedding gift list was unusual but it remains one of their favourite reminders of the day:
"We asked guests to bring along a copy of their favourite book. We now have a very eclectic home library and opening each book to read a lovely message from one of our friends or family members makes for such special memories of our wedding day."
READ MORE: 31 Personalised Wedding Gift Ideas for Every Kind of Couple
3. Bathroom Trips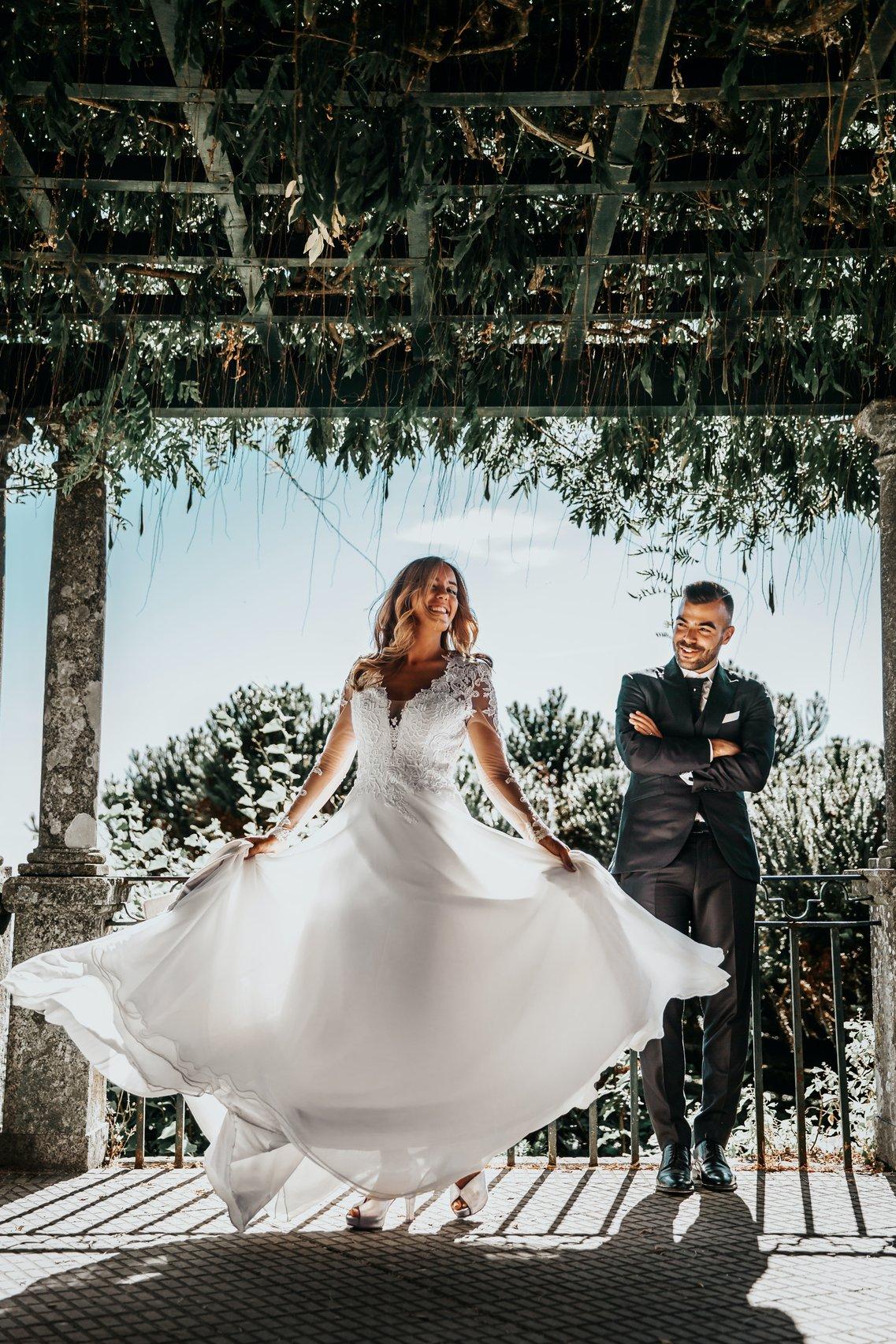 ... or rather, returning from them in Kelly's case:
"I'm not a big fan of being the centre of attention so I purposefully ensured that our wedding day was a pretty chilled affair without too much fuss. At one point I needed the bathroom so ended up entering the reception without my husband as I was running late. Everyone applauded me as I walked in and my new husband gave me a huge hug. It was a beautiful, spontaneous moment and probably one of my favourite clips from our wedding video."
Speaking of which…
4. The Wedding Video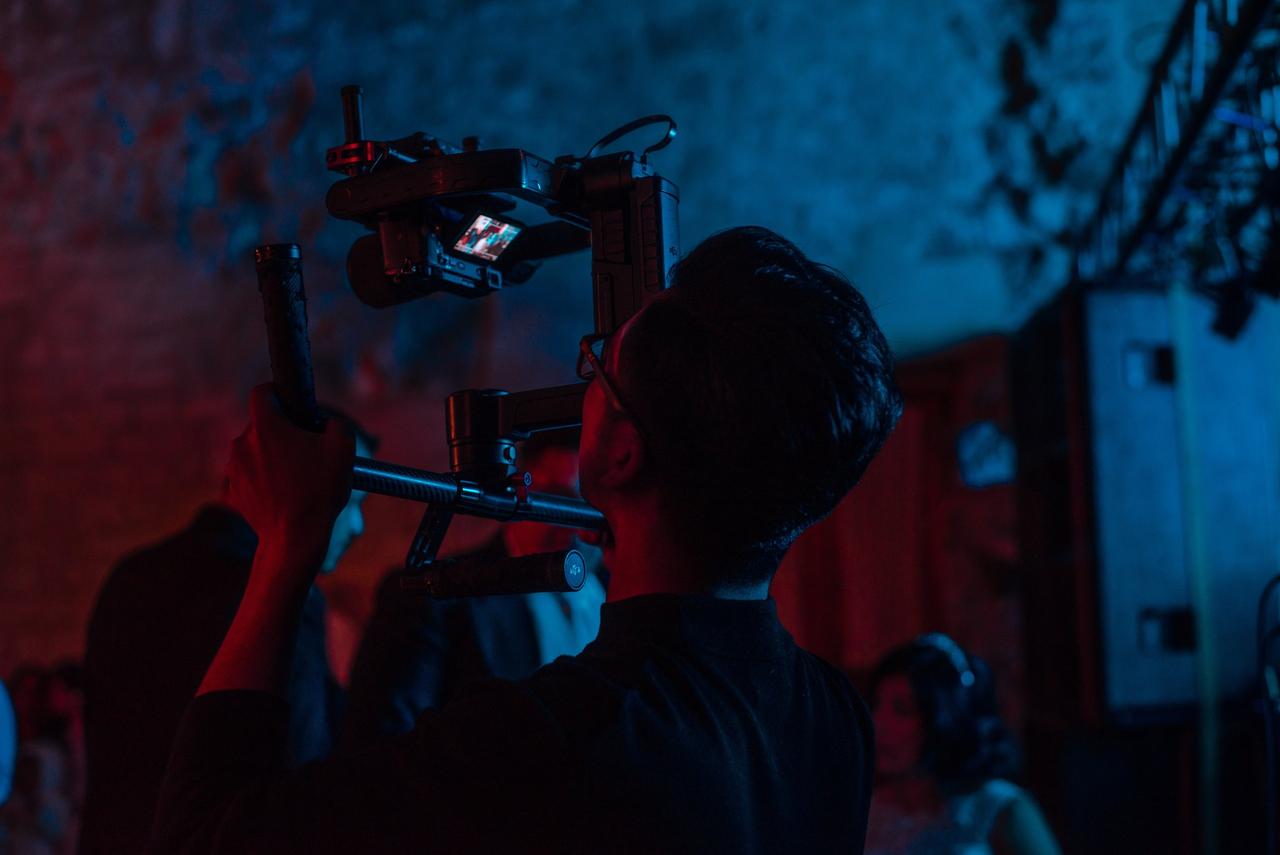 Changing her mind about hiring a videographer resulted in new friendship in addition to a brilliant film for Siân:
"I hadn't intended on having a videographer but my sister-in-law eventually convinced us and even offered to pay for it as a wedding gift. We booked a videographer on her recommendation and he did the most incredible job. He was professional, unobtrusive and set the film to our favourite music. We ended up becoming great friends with him and his now wife – we went to their wedding the following year!"
5. Professional Photography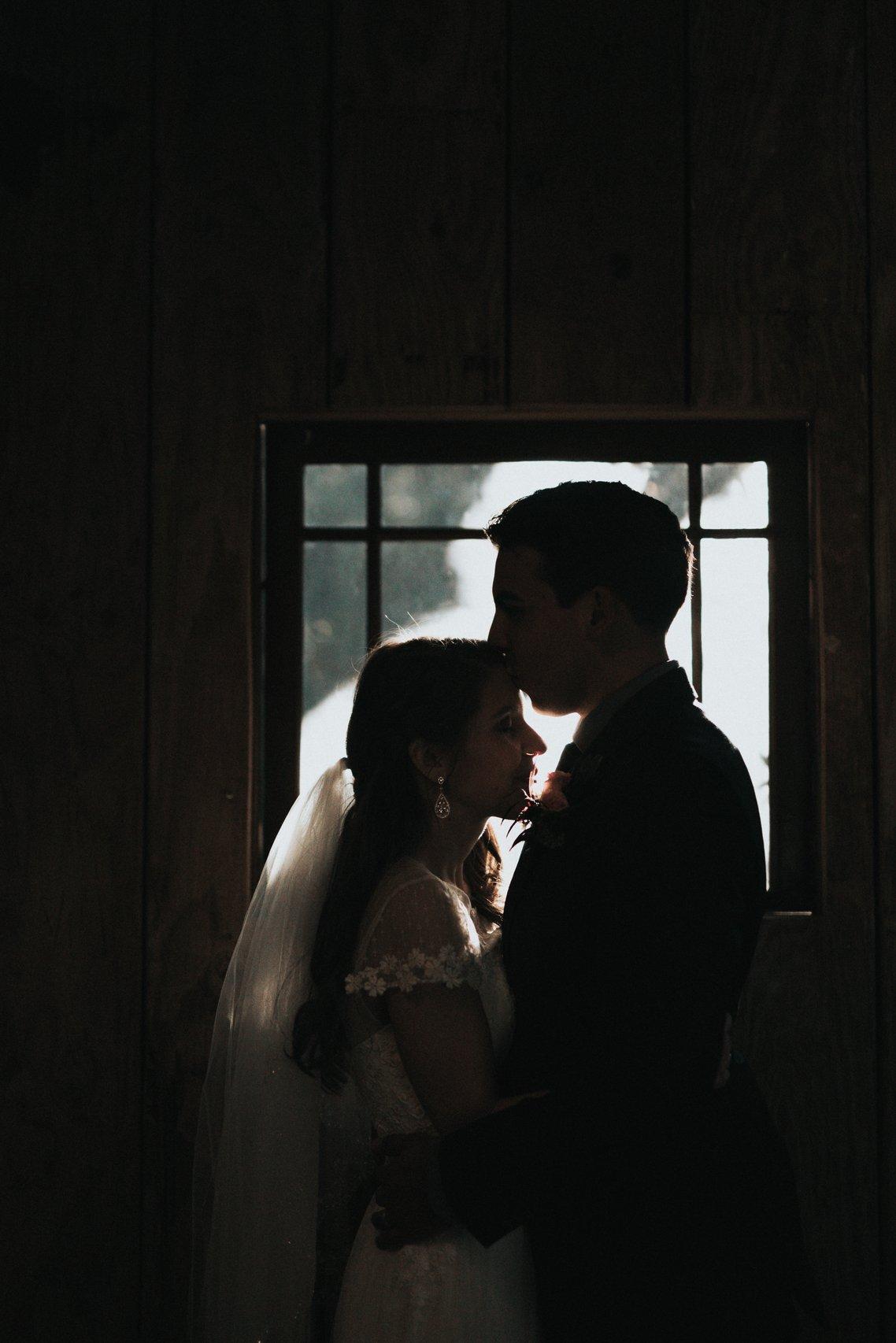 Wendy thought that she wasn't too fussed about photos but her mind soon changed:
"I wasn't going to hire a photographer but a photographer friend insisted. I truly treasure all of those moments snapped throughout the day now."
READ MORE: 32 Questions to Ask Your Wedding Photographer
6. Amateur Photography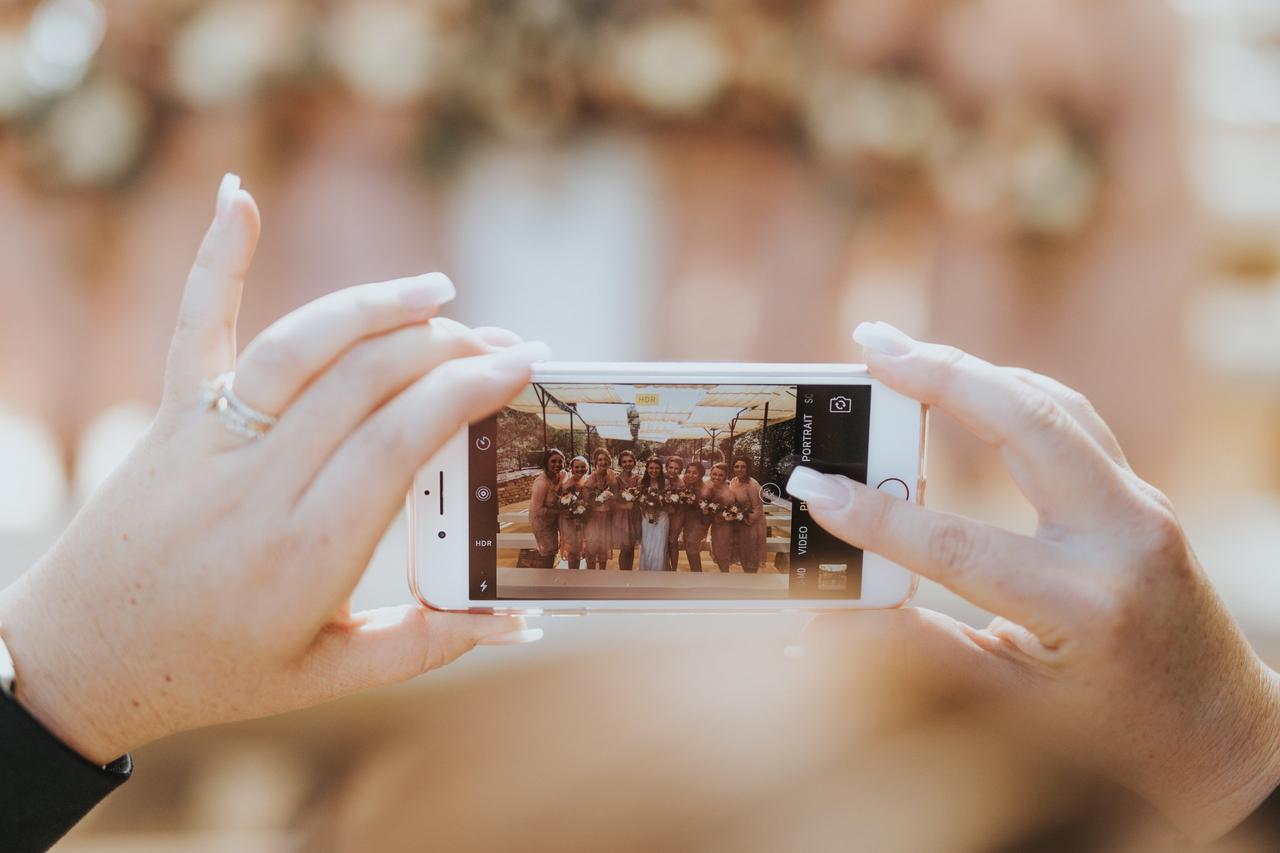 When guests get involved with documenting the day, it can pay off in surprising ways according to Fiona:
"We put disposable cameras on the children's tables to keep them occupied and when we had the images developed we got some absolutely lovely prints. Obviously there were plenty of duds in there but we really didn't expect the kids to be so engaged!"
7. Investing in Beautiful Flowers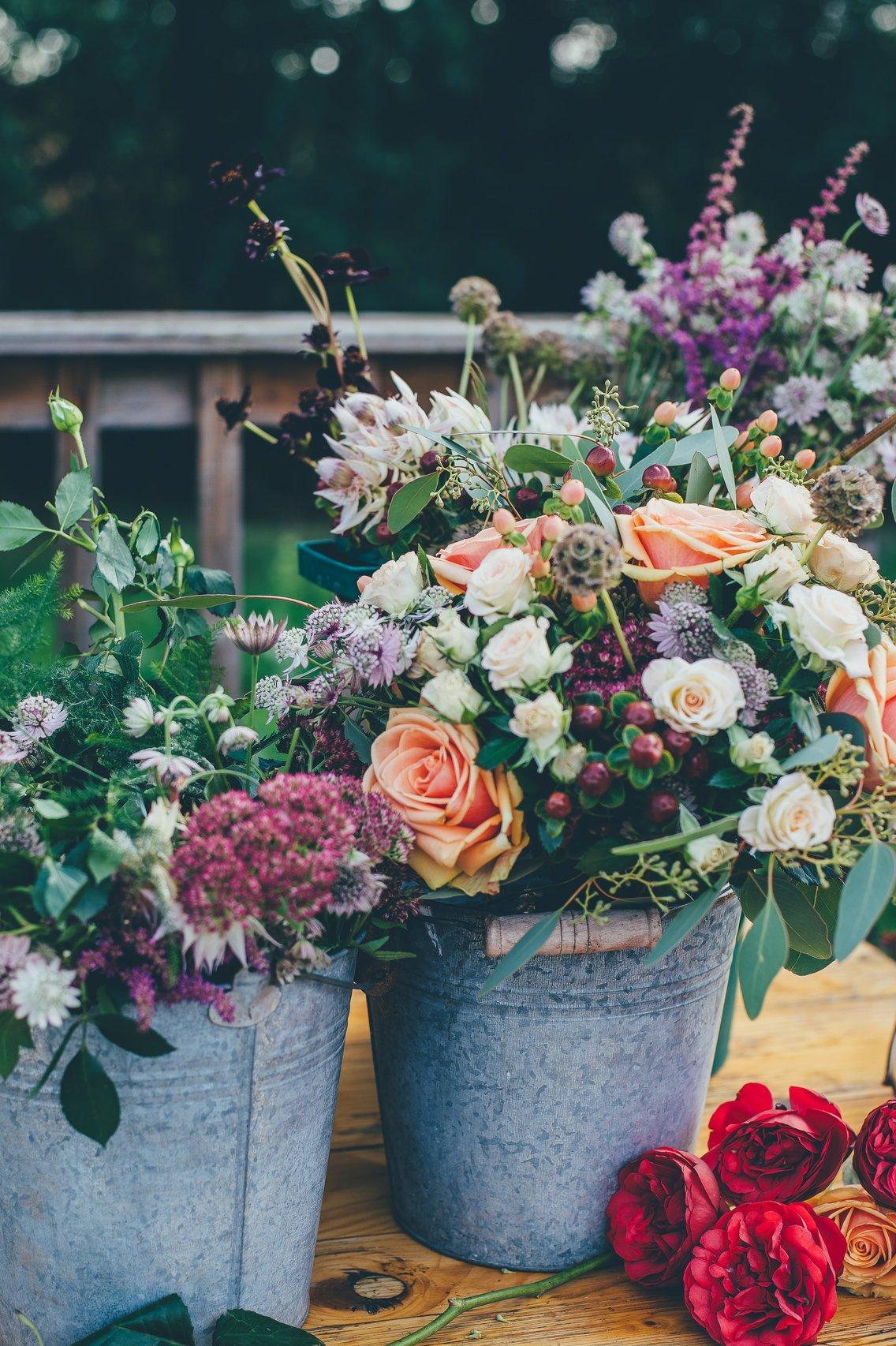 A bouquet made the day for Vanessa:
"I'm so glad that I opted to go 'all out' on my flowers. They came out so beautifully and my bouquet was even more extraordinary than I had imagined. I love looking back at the photos of them and I'm also really happy that I got my mum involved in the floral design for the day. I had initially tried to plan it all myself and as soon as she helped me out things went up a notch."
8. A Surprise Cake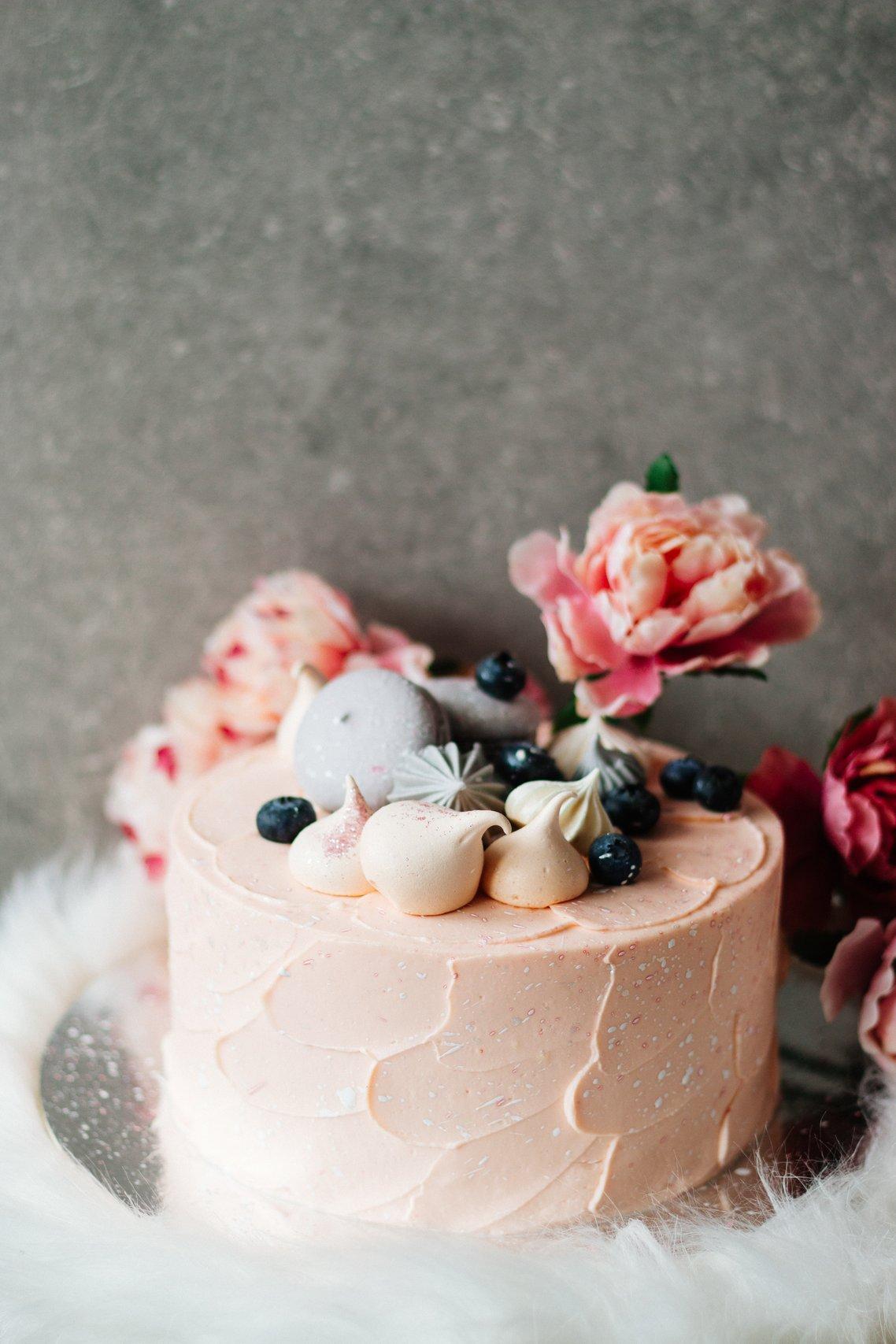 Cora thought that a cake might be too extravagant an addition to her micro-wedding in New York, but it turned out that a sweet surprise made for a very celebratory evening:
"We had hardly any time to plan our micro-wedding so didn't organise much. Given that there were only four guests we hadn't bothered with a cake but unbeknownst to us a friend had arranged for the restaurant we'd booked to bring out a surprise cake after our wedding meal. It was nothing fancy but I was so pleased that we had one after all."
READ MORE: 36 Naked Wedding Cakes for Stylish Celebrations
9. An Unconventional Wedding Dress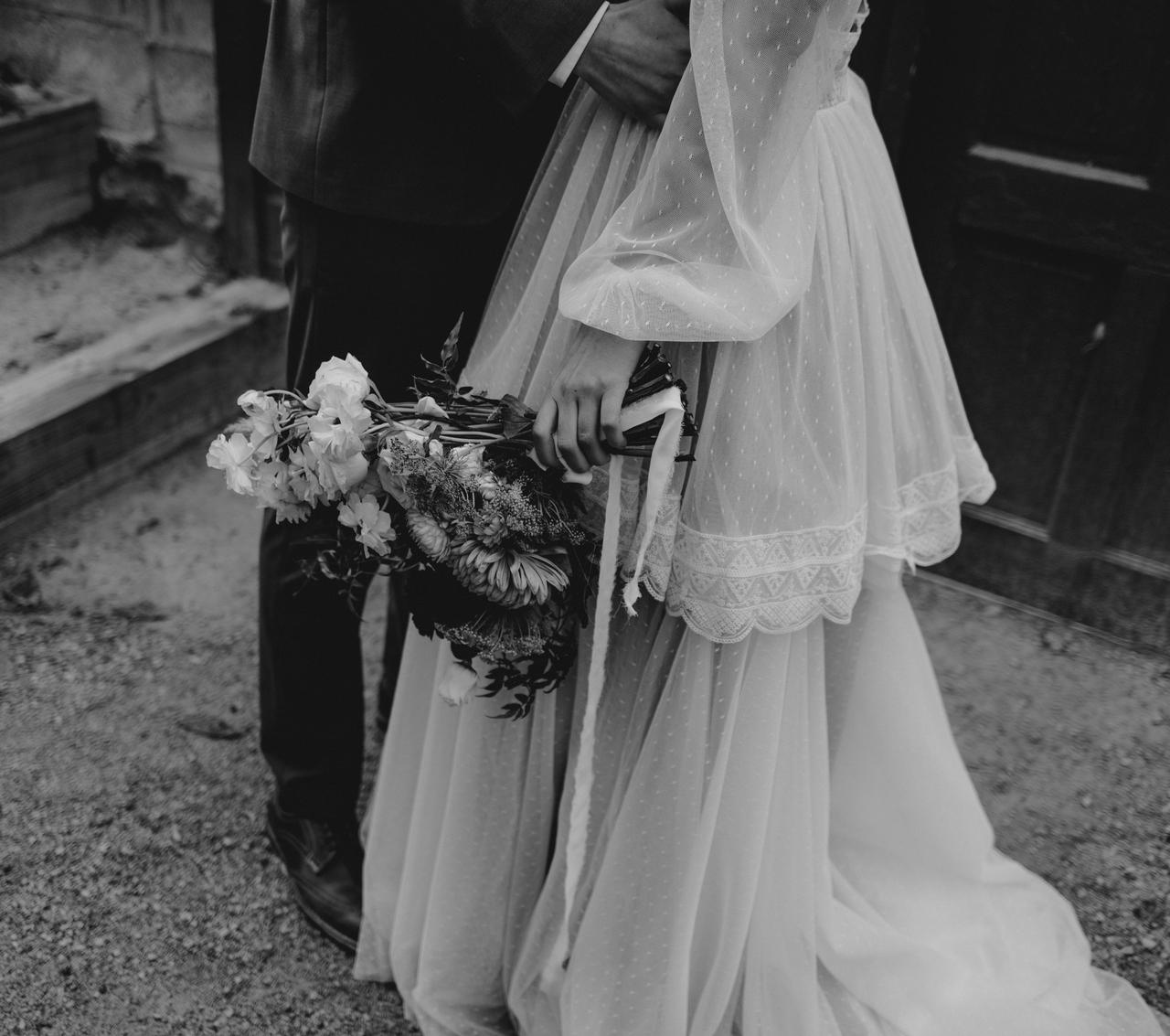 Lou knew that she didn't want a classic white wedding dress and ten years on she's still delighted with her choice:
"I bought my dress from a charity shop for £90 – it was just what I wanted! I felt a bit like I was breaking the mould but I'm so happy I stuck to my guns."
10. A Chilled Build-Up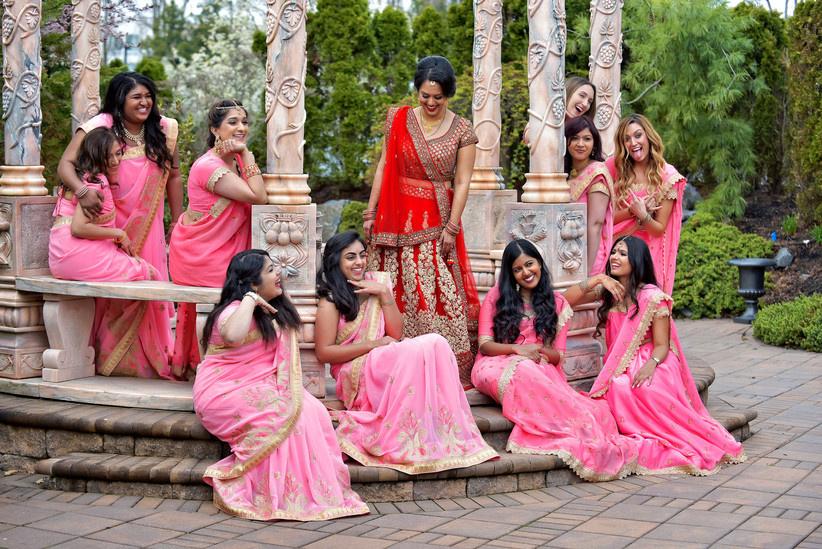 Bride Priya has fond memories of her surprisingly relaxed wedding morning:
"Taking some time with my mum, sister and bridesmaids beforehand made such a difference. We chatted through both my worries and excitement, danced to a playlist that a friend had made, had tea and snacks and just generally enjoyed being a bit silly before things got 'serious' at the ceremony. It helped to calm my pre-wedding nerves no end."
11. Giving a Speech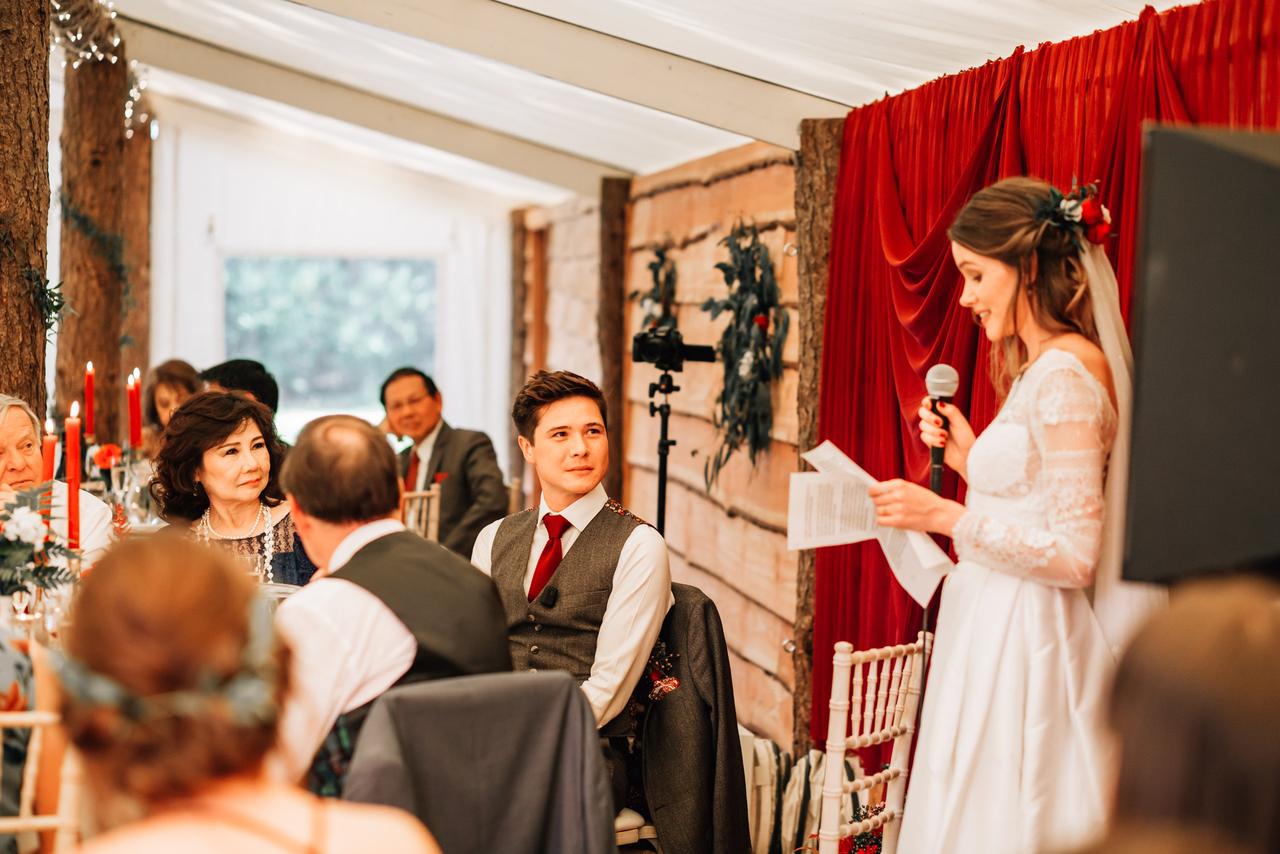 Anna dabbled with backing out when the public speaking fear struck but her wedding reception speech ended up being one of her favourite moment of the day:
"I'm a writer and had always assumed that I'd do a speech at my wedding but as the day grew nearer I felt paralysed with fear and considered calling it off (the speech, not the wedding I might add). I rehearsed in front of a few trusted pals, watched about a thousand TED talks on Youtube and printed my speech out in font 28 to make the whole thing less daunting. Looking back I'm so happy I did it – applause and laughs from the crowd were so encouraging and even when I stumbled over a few words, everyone had my back."
12. Writing Personal Vows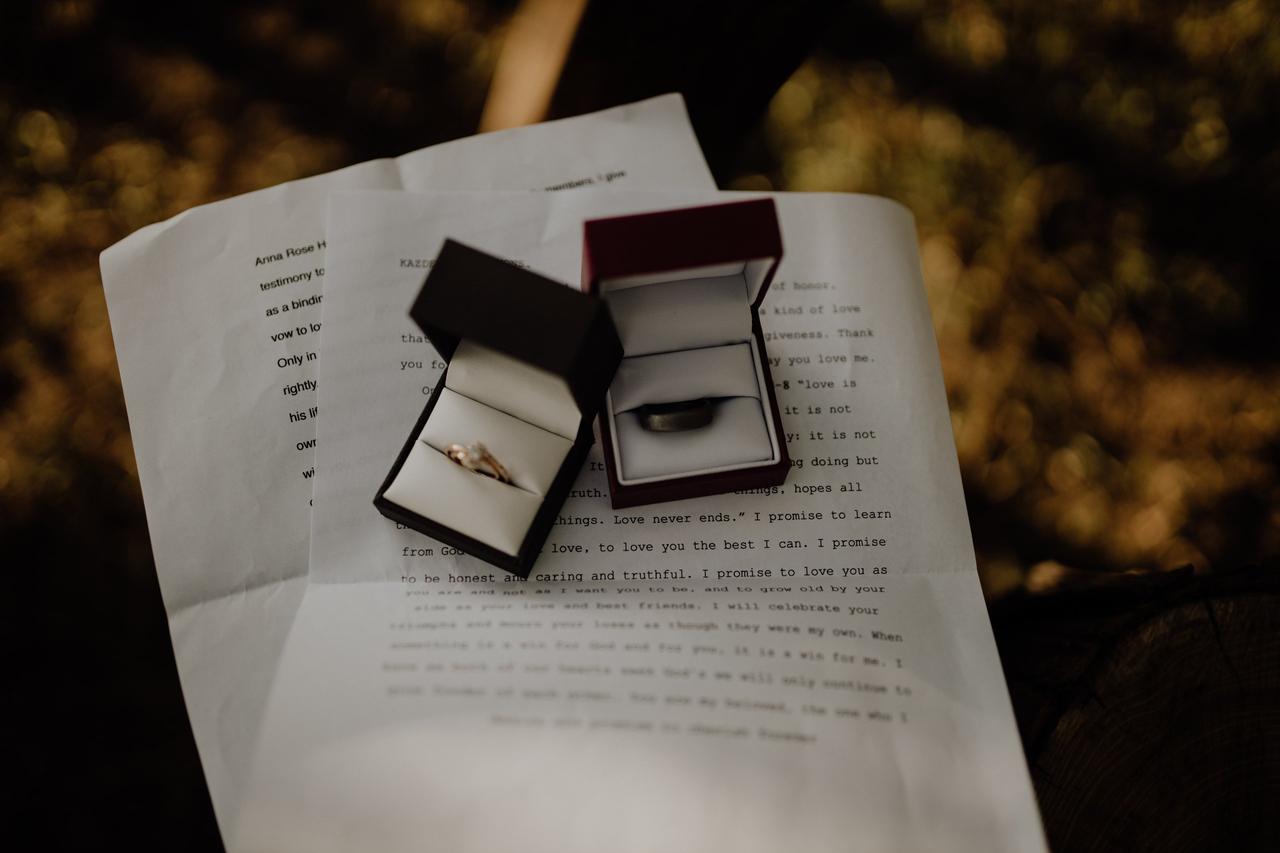 Fiona and her partner had a civil wedding and tailored their vows to reflect their relationship:
"We felt that the template vows didn't quite hit the spot for us a couple so we added our own personal twists, keeping them secret from each other until the ceremony itself. Our vows ended up being really heartfelt and funny and they're impossible to forget – our promises to one another are always at the forefront of our minds because we wrote them ourselves."
READ MORE: How to Write Your Wedding Vows
13. Booking a 'Date' on the Wedding Day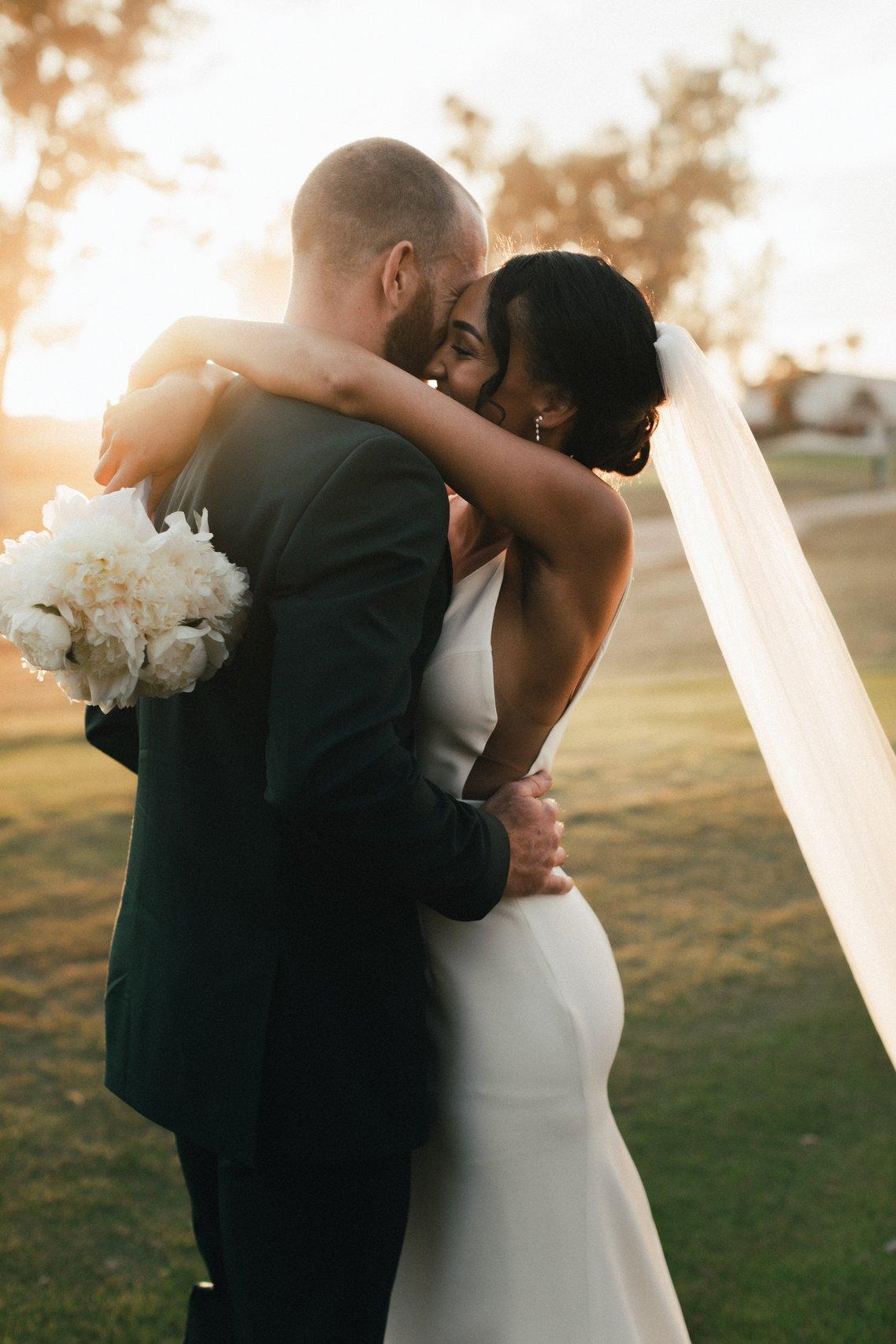 Other couples had advised Danielle and her partner to set a time and place to catch-up amidst the wedding day activities and it's a scheduling decision she stands by:
"My new husband and I arranged to meet straight after dinner to share a glass of wine and reconnect after visiting all of our guests' tables. It was so lovely to reconnect as a couple and our photographer sneaked in some gorgeous intimate photos when we weren't looking too."
14. Making a Memory Table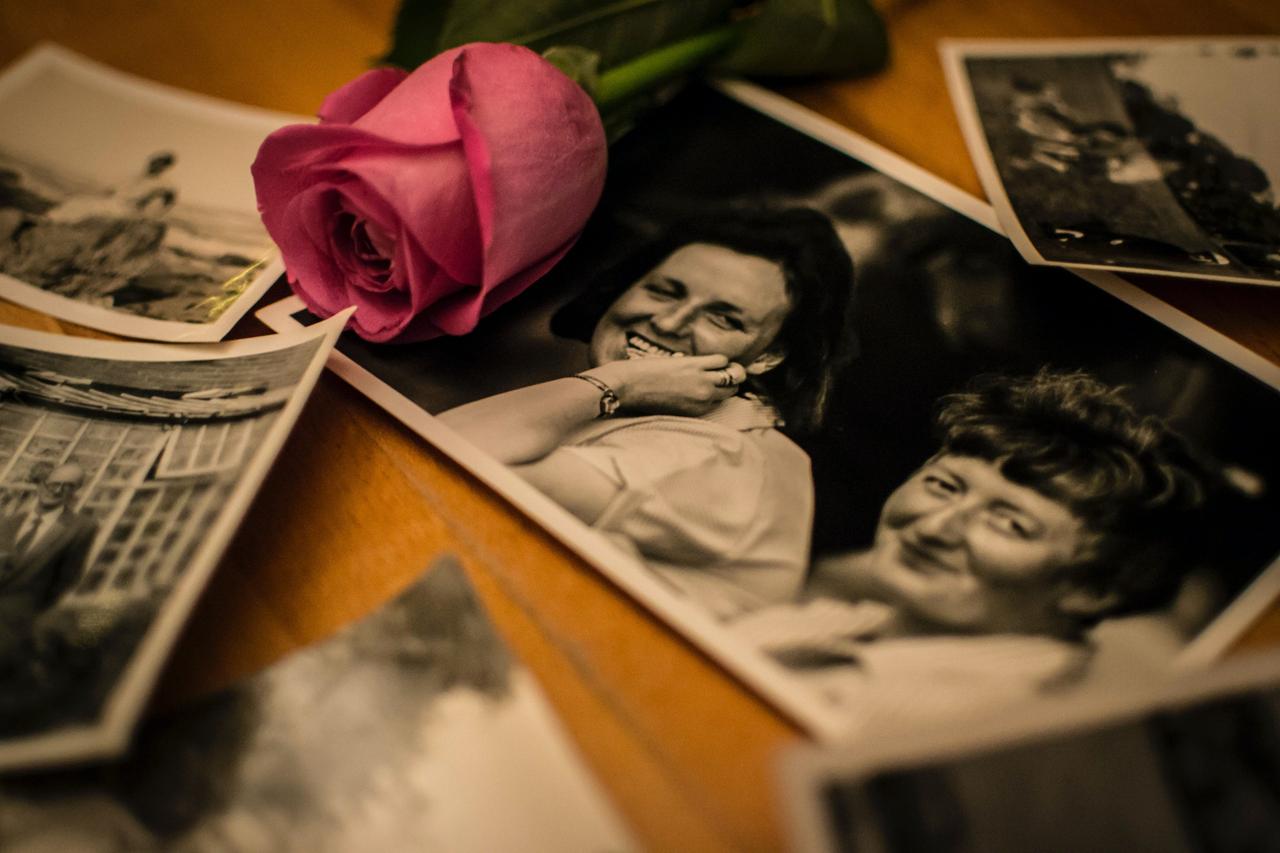 Nick asked his family for mementos and photos to make a memory table to honour those who couldn't be present on the day and his partner did the same. It made for a beautiful, emotional spot for reflection on the wedding day:
"A good friend of ours had passed away and we had grandparents who were no longer with us so decorating a memory table with their photos and trinkets was a physical reminder of how much we love them and how much they've given to us both individually and as a couple. Stopping by the memory table with a glass of whisky at the end of the wedding meal and giving my grandad a nod was one of my favourite moments."
15. Thanking Nearest and Dearest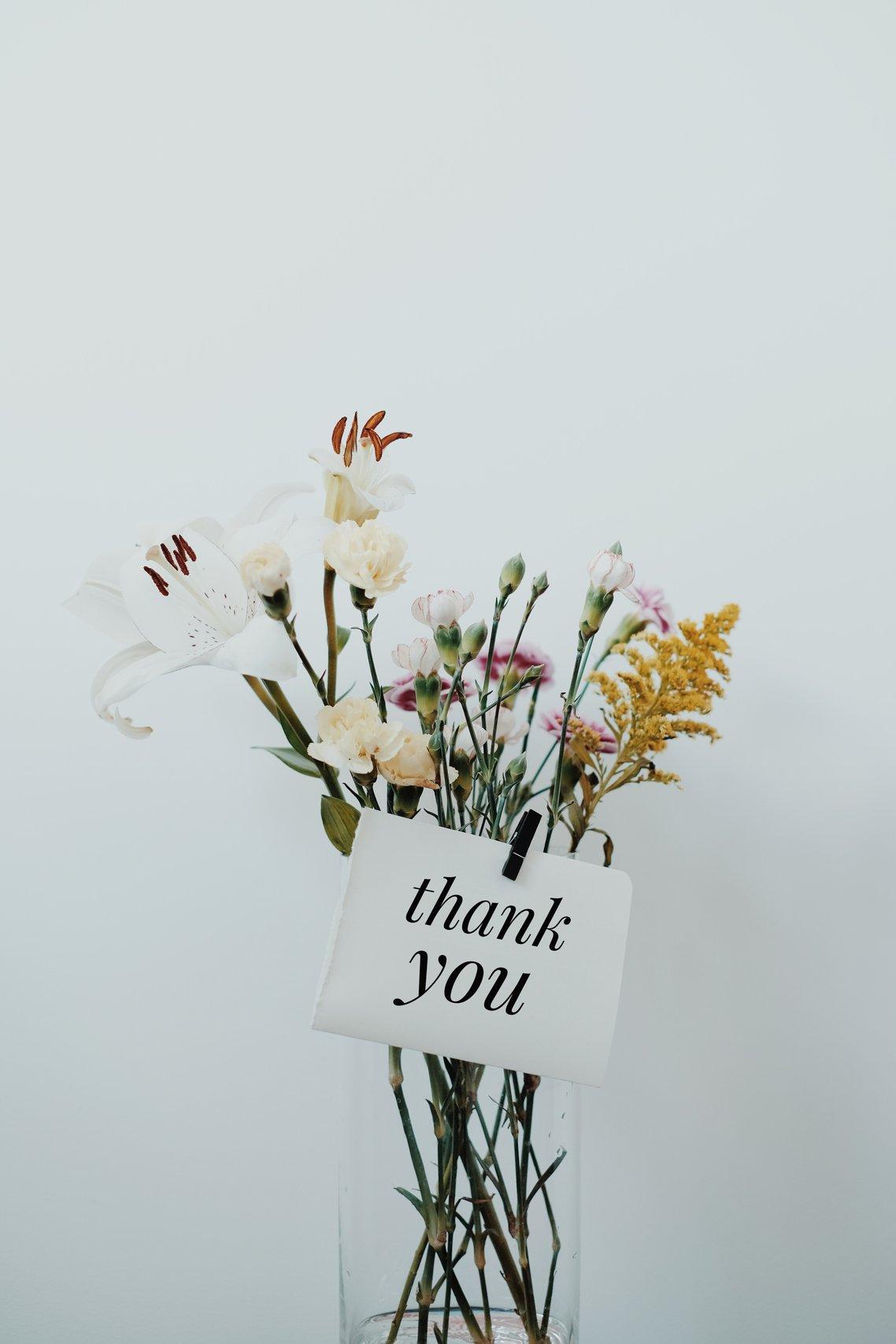 It's a speech prerequisite, but Annie knew how much a thank you meant to her family and friends:
"I tailored thank you bouquets to suit both my mum and mother-in-law's different tastes and made hand-beaded bracelets for my bridesmaids with little messages on them. Both sets of mums dried their flowers as a keepsake and my bridesmaids wear their bracelets every day."
READ MORE: A Guide to Writing Wedding Thank You Cards
16. Hiring Blankets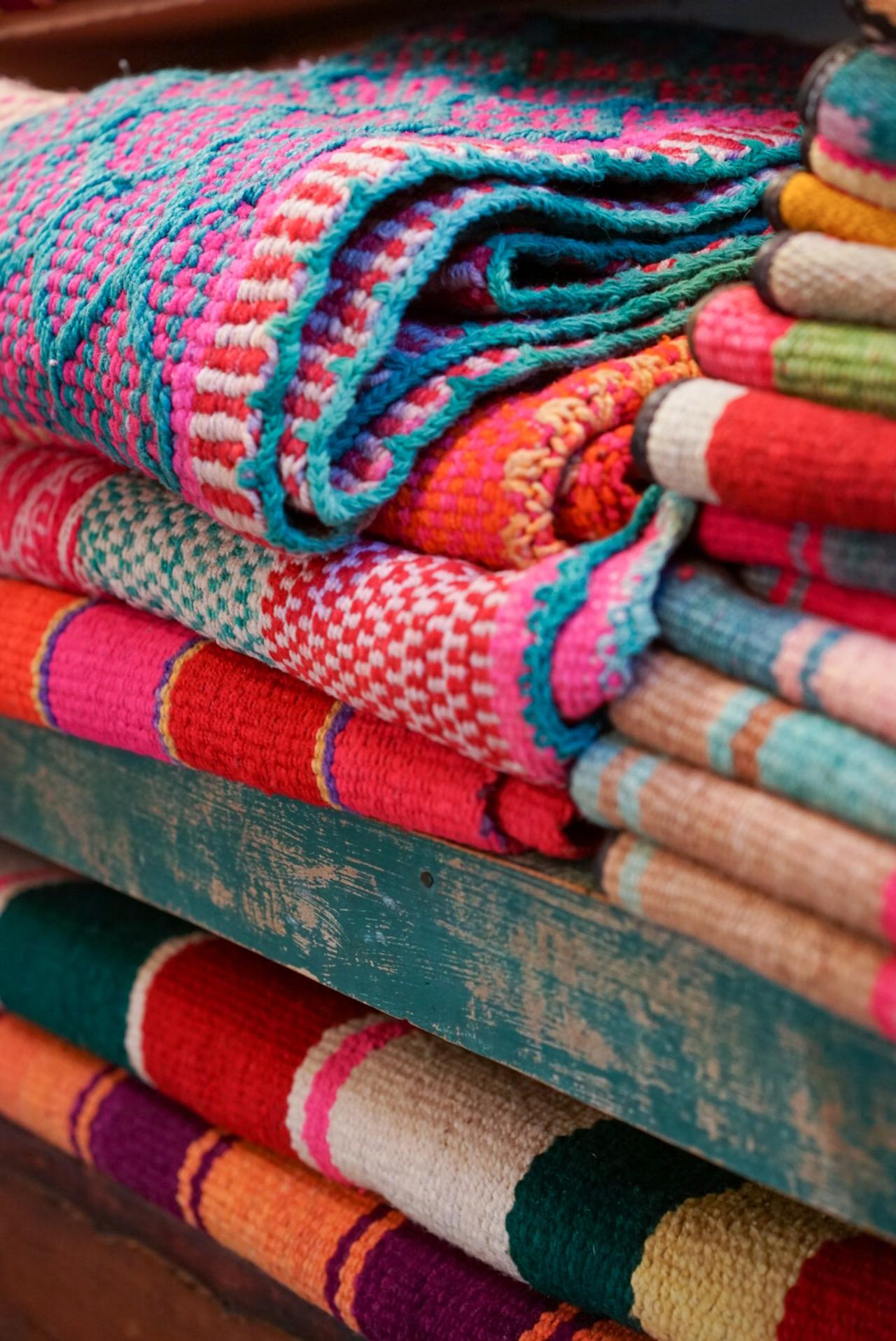 Liz knew that there could be a nip in the air during her autumnal outdoor wedding – hiring blankets brought a lot of cheer:
"I put colourful blankets on chairs before the ceremony and left them out for guests by fire pits so that they stayed warmed during the reception drinks. I knew that guests really appreciated it and everyone looked so happy and cosy in the photos."
17. Turning to Pros in the Know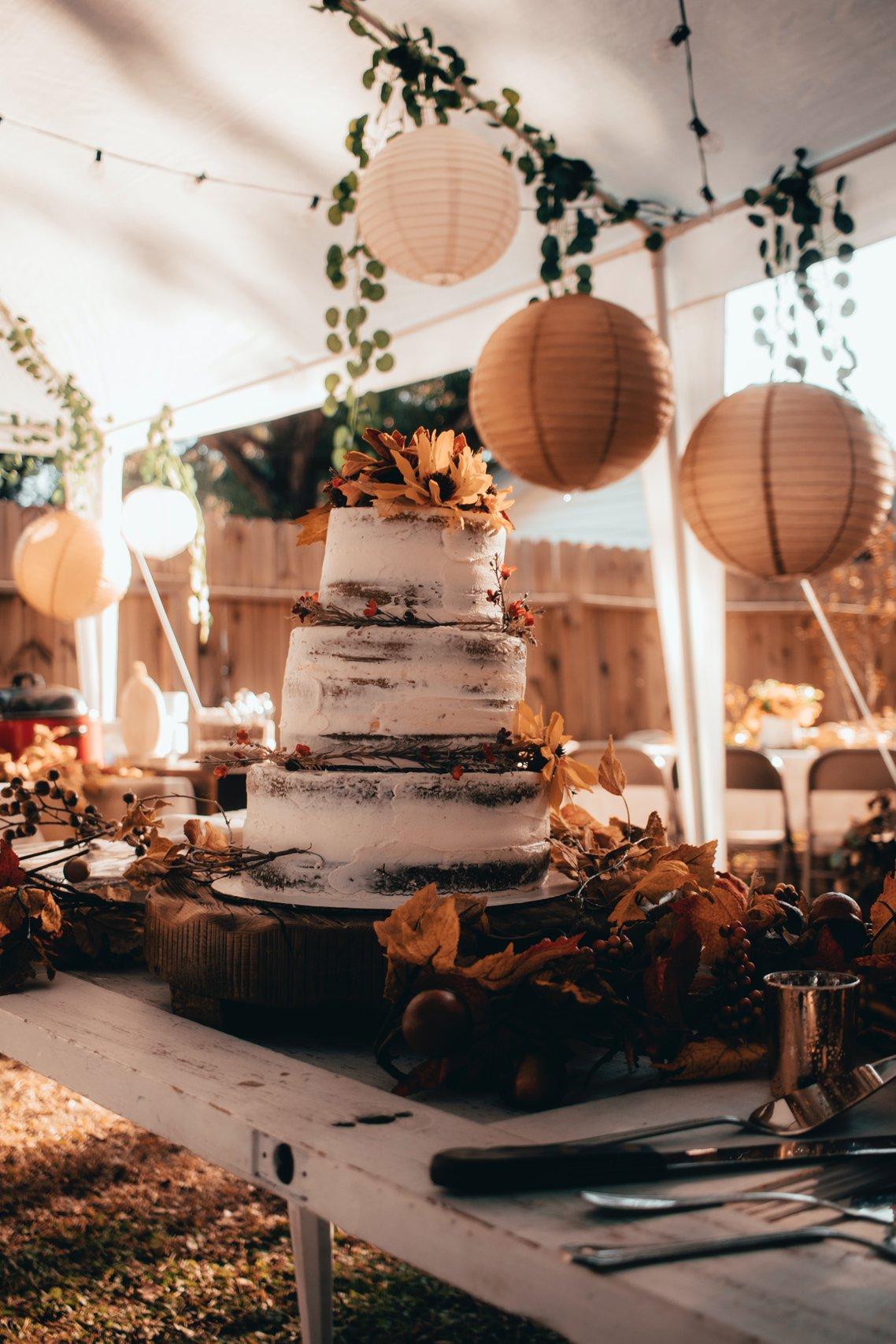 Wedding professionals know their business inside out – Matt reflects that some of his best decisions involved leaving it to the experts:
"I'd toyed with asking a groomsman to take some photos and my mum to make a cake but in hindsight I'm so glad we went to the pros. My mum would have been far too stressed and there's the distinct possibility that my groomsman might have had a beer too many beforehand. I wanted them both to enjoy the day to the fullest and the experts that I hired did the most phenomenal job."
Planning a wedding and trying not to panic? You need our ultimate wedding checklist.