30 Unique Engagement Rings for One-of-a-Kind Couples
If a traditional solitaire isn't for you, you'll love these unique engagement rings. From unusual gems to modern, beautiful bands, look no further for an engagement ring that speaks to your individual style
We have included third party products to help you navigate and enjoy life's biggest moments. Purchases made through links on this page may earn us a commission.
Sponsored By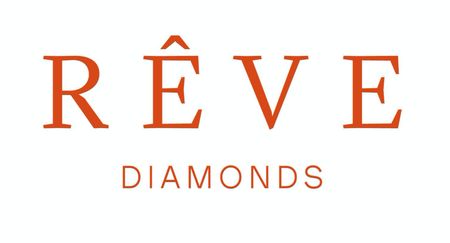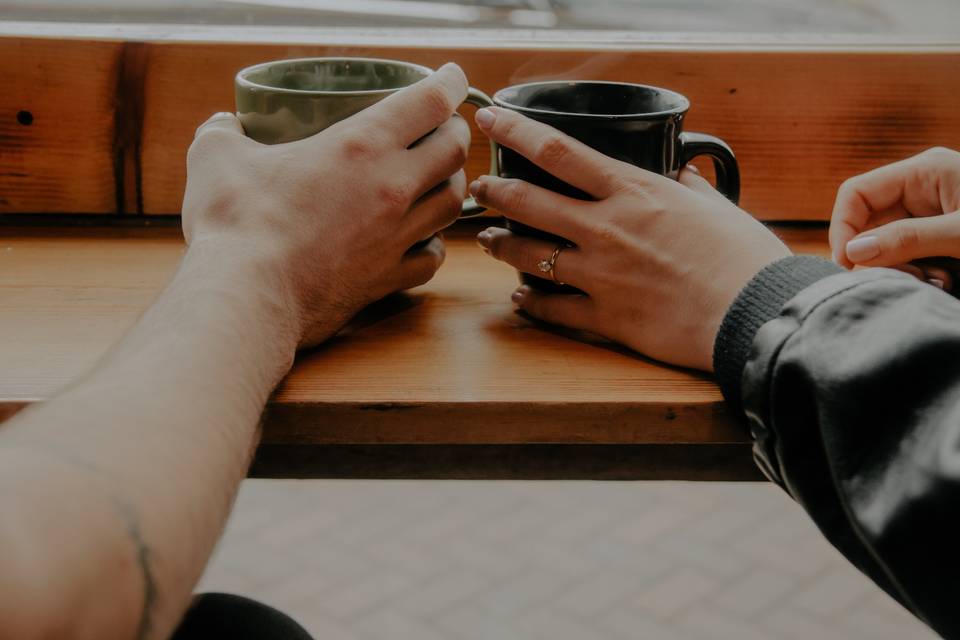 The classics will always have their place, but how do you approach choosing an engagement ring if your style is anything but standard issue? Whether you're picking a ring yourself or in need of unique engagement ring ideas for a less than traditional bride, we've got your ultimate offbeat ring edit. Speaking of which, sustainable British jeweller Sophia Perez reckons that individualised rings are the future:
"Each bride-to-be that I meet has a unique aesthetic and personality, so it makes perfect sense to me that their engagement ring reflects this.
"I'm seeing more and more women choosing their own engagement ring, which I really love. They no longer want to be given a conventional ring that looks like so many others. Our clients know what to look for in a ring – they want to know about the ethics behind particular pieces and they also want it to be one-of-a-kind.
"My team and I love creating something new each time and enjoy the process of working together with couples on the design of a ring and the choice of stones. We offer unique diamonds so that each one is totally different from the next and we find that often our clients are drawn to one stone in particular that they feel reflects a part of themselves or their relationship. This, combined with their own design being handmade, creates a ring that's incredibly special as well as being visually unique."
Whether you go bespoke or not, be inspired by these unique engagement rings that are anything but run of the mill.
The Best Unique Engagement Rings for Non-Traditional Brides
1. Watermelon Trilogy Ring – £3,000, Sophia Perez
Starting with one of Sophia's own creations, this unusual pink and green tourmaline emerald-cut engagement ring is a thing of seriously rare beauty. Set in 18-karat recycled gold and flanked by two triangular diamonds, you can bet your bottom dollar that it'll attract admirers wherever and whenever you wear it (not that that matters – your ring choice is ALL yours).
READ MORE: 30 of the Best Moissanite Engagement Rings for Eco-Friendly Brides
2. Kira Ring – £6,150, Michelle Oh
From exceptional hues to unusual cuts, this five-diamond ring is just the thing for brides craving a surprising, ethereal setting.
READ MORE: 38 of The Best Budget-Friendly Rings for 2020 & 2021
3. Grace Design Emerald Cut Engagement Ring - from £3,500, Rêve Diamonds
[AD] If you're head over heels for all things vintage, this show stopping art deco-inspired ring is sure to make your heart sing. It combines a dazzling emerald-cut diamond with captivating trapezoid and bullet side stones for a truly one-of-a-kind piece that everyone will admire. Available in platinum, yellow, rose and white gold, with diamonds from 0.30ct. to 10ct, it can be made bespoke to your taste. The diamonds can be natural, or lab-grown if that's your preference, plus it's designed and made in the UK.
4. The Serena Ring – From £1,680, Kimai
A pear-cut diamond crests above a wave of white diamonds in a recycled gold band. This is part engagement ring, part a work of fine art.
5. Pebble Solid Gold Diamond Engagement Ring – £655, Alison Moore Designs
Another floating diamond option, this time centred in a pebble band. The ring is available in white or yellow gold at different karat levels to cater for all tastes and budgets.
READ MORE: Thinking of Buying an Engagement Ring Online? Read This First
6. Braided Yellow Gold Ring – £2,790, Lebrusan Studio
If you adore the combination of yellow gold and white diamonds but fancy something with a point of difference, this braided fairtrade gold band featuring a solitaire diamond makes for a literal twist on a much-loved style.
7. Emerald Cut Diamond Buckle Ring in Yellow Gold – £5,465, V by Laura Vann
Baguette, round, and emerald-cut diamonds combine to form a truly remarkable art-deco style piece inspired by jeweller Laura's very own engagement ring. You know if a pro picks it, it's got something special going on.
READ MORE: What is Morganite? Everything You Need to Know About the Engagement Ring Trend
8. Oval Engagement Ring – £4,450, Lily Kamper
From peach pink to fuchsia tourmaline, this bright design is a celebration of stylish colour blocking in jewel form. Dark blue sapphires and a line-up of white diamonds flank the bold central stone to brilliant effect.
9. Pear Shaped Pavé Set Diamond Ring – £4,000, Sophia Perez
Salt and pepper diamonds are a chic combination of light and shade and this pear-cut sparkler set in a grey diamond-studded 18-karat rose gold band showcases the unique stone to the max.
10. The Billie Ring – From £1,630, Kimai
If picturesque, off-kilter placement appeals, this perlee recycled gold band with a suspended oval cut lab diamond will take your breath away. Engagement rings don't come more unique than this.
11. 18ct Gold Sputnik Rainbow Sapphire Ring - £4,440, Polly Wales
There'll be absolutely no mistaking your newly-engaged status with this colourful beauty on your finger. If you're after something bold and fun to match your personality, then this rainbow sapphire ring is calling your name.
12. Ara Ring - £6,000, Rachel Boston
If you're after something that's unusual but understated, allow us to introduce you to Rachel Boston's stunning Ara ring. Available in white, yellow or rose gold, or platinum, you can adapt this to match the rest of your jewellery perfectly.
13. Solid Gold Pear Cut Emerald Ring - From £158.63, Norm Jewels
We're obsessed with the rich shade of green in this emerald - perfect if you're after a coloured engagement ring that you want to stand the test of time.
14. Diamond Leaf Cocktail Ring - £4,375, Lebrusan Studio
For an engagement ring as fun as your personality, this eye-catching diamond leaf ring from Lebrusan Studio is one to add to your lust list. Made in 18ct recycled white gold with 1ct white diamonds, it's one of only three ever made - so don't wait around too long!
15. 14ct Gold Square Opal and Diamond Chain Ring - £380, Anissa Kermiche
How stunning is this opal ring designed by Anissa Kermiche at Liberty? Studded with glittering diamonds and a single iridescent opal, you can guarantee that no one you know will have a ring quite like this!
16. 9ct Rose Gold Pink Spinel Floral Engagement Ring - £650, Antonia Lawes
If you're pink-obsessed, then it seems only logical to continue the theme with your engagement ring. Not only is this pink gemstone ring great value, but you can even get a bespoke wedding band to match.
17. Alexandrite and Diamond Cluster Engagement Ring - From £875, Aardvark Jewellery
Stones don't come much more unusual than dreamy alexandrite. Famed for its colour changing properties, alexandrite is perfect if you're looking for something totally unique, and this ring ticks all the boxes!
18. Evelyn Ring - £3,800, Rachel Boston
If you like the idea of a diamond but want something a little different, why not consider a grey diamond instead? Rachel Boston's Evelyn ring features a cushion brilliant-cut grey diamond with white diamonds in the band - so you're really getting the best of both worlds!
19. 18ct Gold Hidden Reef Sapphire Ring - £2,850, Annoushka
The textures and colours in this ring really stopped us in our tracks. Inspired by coral reefs, this Annoushka piece features an incredible 31 handset pink and orange sapphires. We're in love!
20. Marquise Cut Moissanite Engagement Ring - From £219.37, YeeFvm Design
If you want to tell the world you're engaged, then this is the ring to do it with. Make a statement with this marquise ring, which, thanks to the fact that it has a simulated diamond ring, is as affordable as it is impressive!
21. 14ct Gold Mother of Pearl and Champagne Diamond Shell Ring - £2,250, Kojis
From Kojis, this shell ring is ideal if your partner loves the sea. The glittering champagne diamonds and yellow gold are as eye-catching as it gets!
22. Entwined 9ct Yellow Gold Pearl & Diamond Ring - £380, Lily Designs London
June babies, if you want to stick to your birthstone then this could be the ring for you. Made from 9ct yellow gold, the twisted setting for the freshwater pearl makes this piece unusual but timeless.
23. Hera Ethical Emerald Gemstone Engagement Ring - £1,260, Lebrusan Studio
If your heart is set on an emerald, then you'll fall head over heels for this simple, chic ring. Sustainably made by skilled craftsmen in the UK, Lebrusan Studio guarantees that all of their gemstones come from conflict-free sources, making this an ethical choice too.
24. Diamond Solitaire Engagement Ring - £1,550, Anthony Blakeney
Love the idea of a diamond solitaire but with a twist? Allow us to introduce you to this rustic gold and diamond engagement ring by Anthony Blakeney. Cast from rose tree root to create its unusual texture, the ring is available in 9-carat and 18-carat rose, white, yellow gold or silver.
25. Efflorescence Ethical Pink Ruby Gemstone Engagement Ring - £2,773, Lebrusan Studio
How fabulous is this pink ruby creation? With a round-cut central ruby surrounded by a halo of diamonds, expect endless compliments wherever you go.
26. Rough Orange Diamond Engagement Ring - £950, Caroline Brook
We just love this simple orange diamond engagement ring from Caroline Brook. It's unique, glowy, and a perfect option if you're looking for something a little different.
27. 18ct Gold & Green Tourmaline Offset Engagement Ring - £900, Claire Troughton
If you're after something modern and sleek, then this gold and green tourmaline ring by Claire Troughton is well worth adding to your list. Handmade in 18ct yellow gold with a flat profile, it features a slightly offset green tourmaline for a contemporary look.
28. Art Deco Opal Engagement Ring - From £48.60, Helenis Jewelry
What could be better than an opal ring? Well an opal ring with cubic zirconia, of course! Available in solid gold, rose gold, white gold or sterling silver, this is a perfect choice if you're looking for a dainty engagement ring.
29. Tuy Ring - £2,800, Rachel Boston
Rachel Boston describes this piece as 'one of a kind' and we couldn't agree more. Featuring an unusual 1.53ct unheated yellow sapphire, we guarantee this is an engagement ring everyone will be talking about!
30. Lavender Amethyst Vintage Ring - £15.95, Shoot The Moon Gifts
For something a little different, why not opt for amethyst? This unique pale purple stone has been set in solid sterling silver and plated with rhodium for durability - not bad considering its price point!
So now you've picked the ring, but have you thought about the all-important engagement announcement?