#WedminFromHome: 17 Tasks to Tick Off Your To-Do List During Lockdown
WFH doesn't have to be boring if you spice up your day with some fun wedmin tasks you can do from home!
We have included third party products to help you navigate and enjoy life's biggest moments. Purchases made through links on this page may earn us a commission.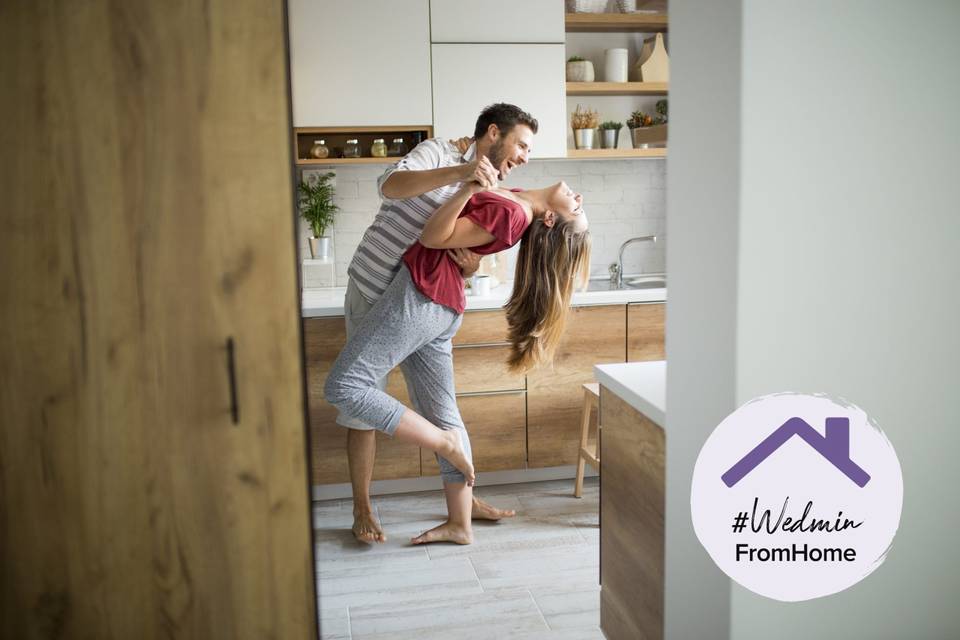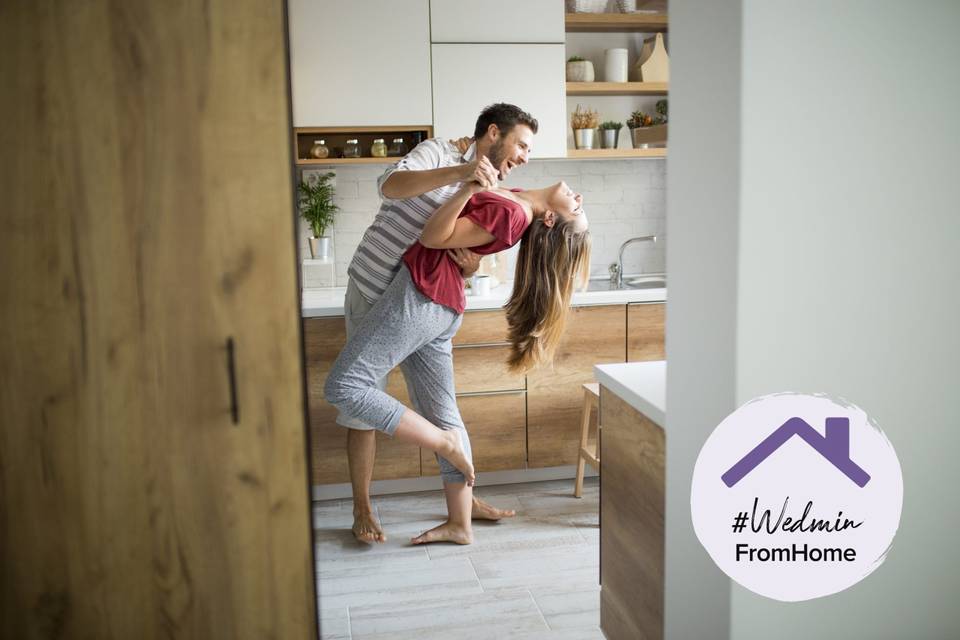 Is there anything more satisfying than ticking something off your to-do list? Or that little moment of pleasure when you realise everything you needed to do is done for the day?
When all we have to occupy ourselves at the moment is work, chores and Netflix (and, whisper it, even that can get boring), it's easy to lose the anticipation you were building up for your wedding and to start seeing your to-do list as a mammoth task.
The run-up to your wedding should be one of the most fun and exciting times of your life and a little enjoyable wedmin can help you get right back in that mindset. These tasks can all be done from home and will keep the planning momentum going so you're all set for the day when we can finally get out the house again.
1. Perfect Your Pinterest Boards
Whether you have 20 different Pinterest boards or you haven't started yet, looking at some visual inspiration is guaranteed to make you smile. Nail some important decisions now: what will your theme be, what look do you want for your flowers, are there any dress designers/styles you love? Organise your boards and you'll hit the ground running when you can finally go visit suppliers and venues again.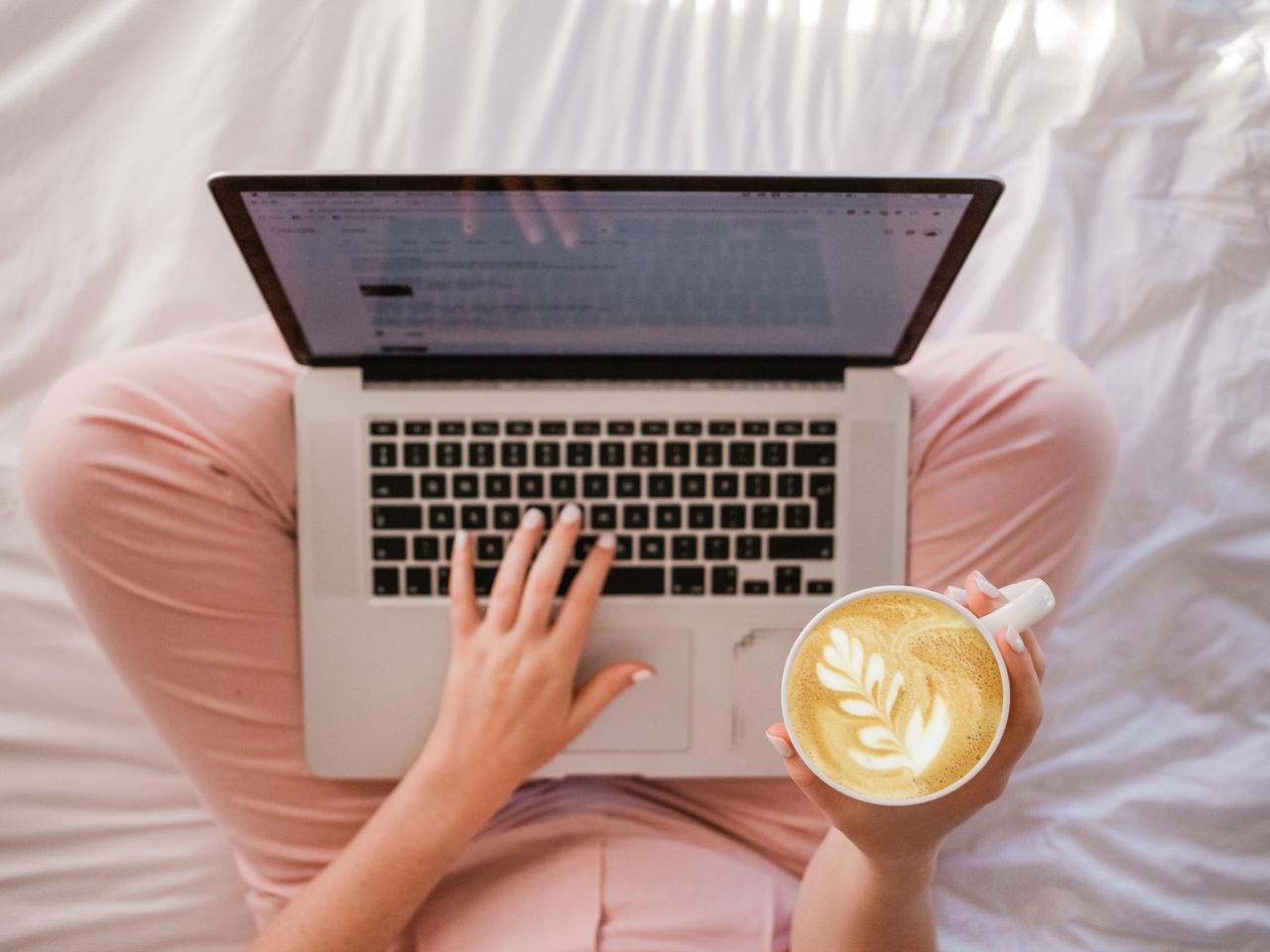 2. Create a Wedding Website
Wedding websites are the best way to keep guests informed. They'll include everything from details of the day and your menu (remind people to let you know of dietary requirements ASAP!) to hotel suggestions and travel directions. This extra time to work on it means you can include lots of lovely extra pages like 'The Story of Us' or little bios about your wedding party. If you don't have a date set yet, don't worry – it's still good to start building your website now.
3. Write a Wedding Morning Letter to Your Partner
One of our favourite ways to surprise your other half on your wedding morning is to write a letter for the wedding party to courier to them. Filled with your love and excitement for your future together, it's exactly what you need to get those butterflies going for the ceremony.
Being stuck in lockdown is an ideal time to write your letter, even if your wedding isn't for another year. Lockdown is going to be one of the biggest tests of your relationship – living and working together 24/7 – and makes a poignant moment to write down how much you can't wait to spend your life with that person.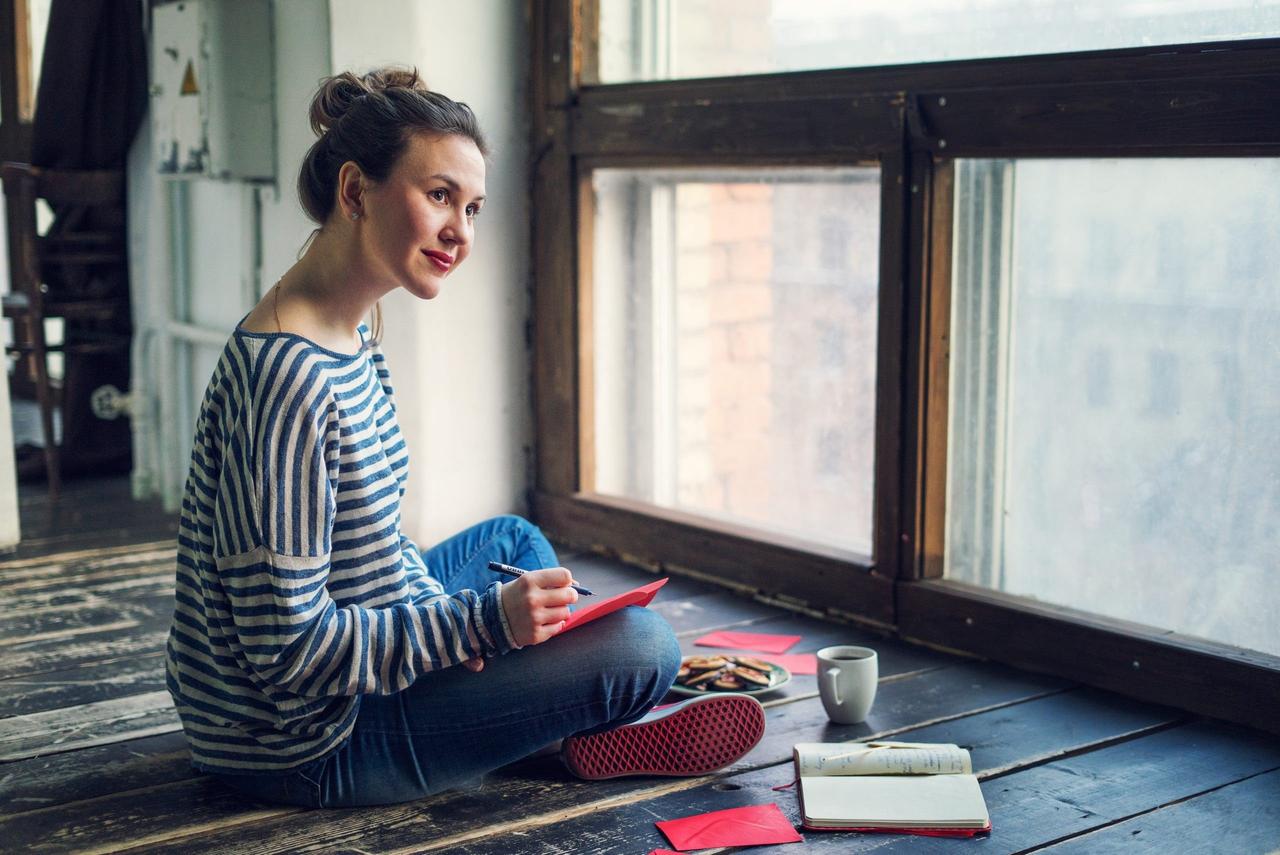 4. Practise Your First Dance
YouTube has lots of videos to help you master a few basic steps, or you could even have a virtual dance lesson over Skype. While we're all cooped up, having a first dance practice together is an ideal way to get some exercise in and kick off a romantic indoor date night. Clear some space in your lounge or kitchen and dance like no-one's watching.
Need to pick a first dance song? We've got 150 suggestions to pick from.
5. Write an Ice Breaker Quiz
This is a fun one! Leave ice breaker quizzes on your wedding tables to help guests that don't know each other introduce themselves and bond. You'll want two sections to this quiz – one about you as a couple, and another about your guests.
In the you section, ask questions based on funny stories about you that your guests can share and laugh about e.g. How did Danny break his foot on our holiday to Majorca? Can you remember our proposal story? Which of us has a tattoo on our bum?
In the guest section, start with 'Find someone who…' and then list things like: plays an instrument, speaks another language, has met someone famous, is born the same month as you. It'll get all your guests chatting.
6. Plan a Killer Spotify Playlist
At the end of all this, your guests are going to want to dance the night away to all their favourite tunes. Start thinking now of a list of songs to suggest to your DJ or create a reception playlist on Spotify if you're playing your own music.
There's loads of moments you'll need music for that aren't just the evening dancing. Make an upbeat, anthem-packed getting ready playlist for your wedding morning; plan a chilled-out, acoustic set for the background to your wedding breakfast; go loud and proud for your wedding reception entrance as newlyweds to the cheers of your guests.
You can find all of Hitched's Spotify playlists here for inspiration.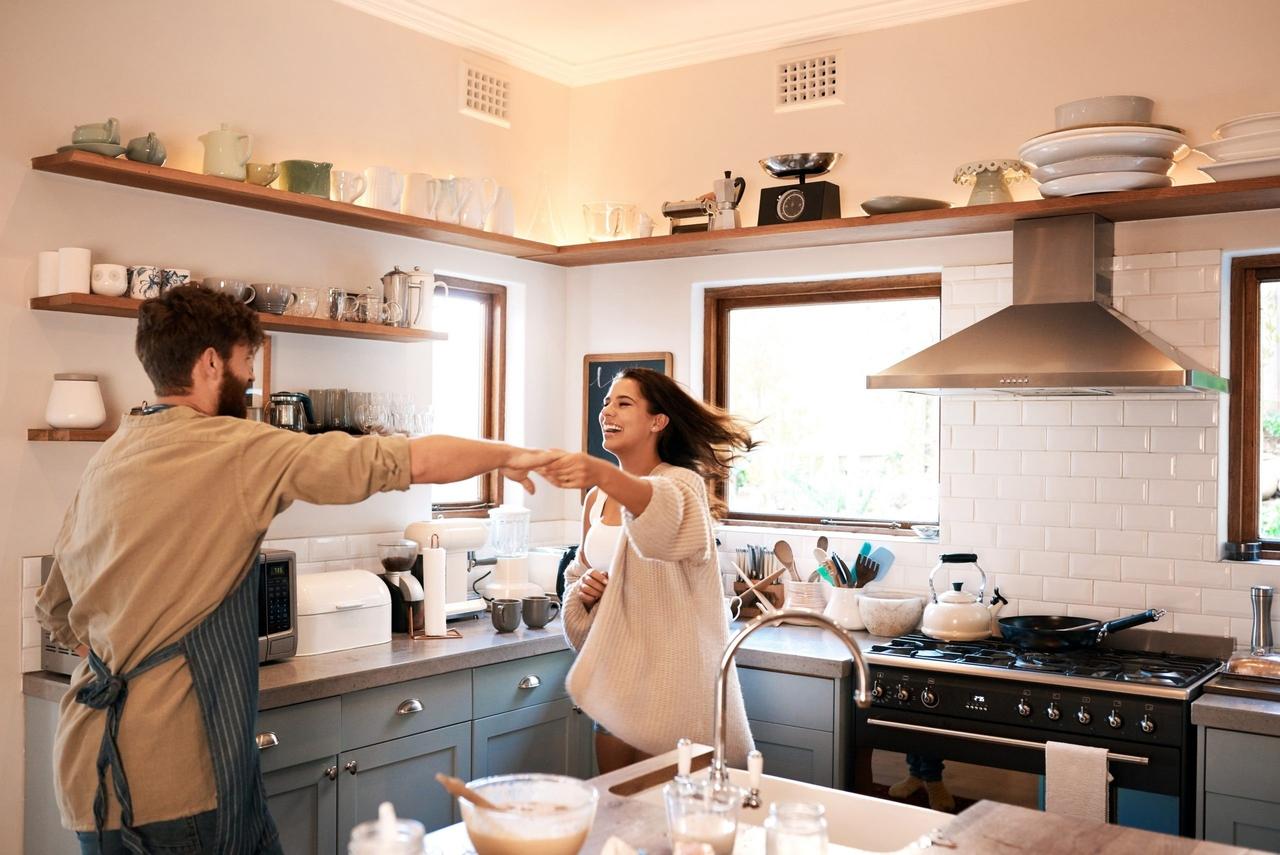 7. Write Your Wedding Speech
We think both partners should have a go at a wedding speech. It's the ideal moment to tell your guests how grateful you are and say some beautiful words about your partner they'll remember forever. It's not traditional for brides to give a speech, but who cares? Now's the time to throw the rule book out the window. Here's our ultimate guide to giving a bride's speech if you need a hand.
For everyone else in the wedding party, now's the time to get writing too: best man, father of the bride, groom, maid of honour, mother of the bride and father of the groom.
8. Learn Calligraphy
If you've ever wanted to learn calligraphy, now is the time. There's loads of ways to use it in your wedding that'll give the perfect finishing touches:
Address your envelopes (the guests' names, at least) in beautiful handwritten font
Write your place cards or table names/numbers
Draw your order of the day on a vintage mirror or wooden signs
Calligraphy your new name and wedding date on the bottom of your shoes, like this:
9. Have a Virtual Planning Session
If you've got a wedding planner, make sure you're keeping in contact with them as things progress. If not, strategise with your wedding party.
Get on a video call and check in with how your bridesmaids and parents are doing. Let them know your plans, what tasks you still have to do, what you want to do about your hen and stag parties etc. Even if lockdown won't impact your date, it's good to run through the game plan with some friendly faces.
10. Get That Wedding DIY Out the Way
Step away from the remote. For one night, grab your partner and sit down to some good old-fashioned fun: crafting. Spray-paint mason jars gold in your garden, glue-gun together some bunting (much easier than sewing), assemble favour boxes, make rustic buttonholes, even sew your own veil!
Here's 50 DIY centrepiece ideas; 21 homemade DIY favours; 6 DIY photo booth ideas and 10 DIY wedding invitation ideas. That should keep you going, right?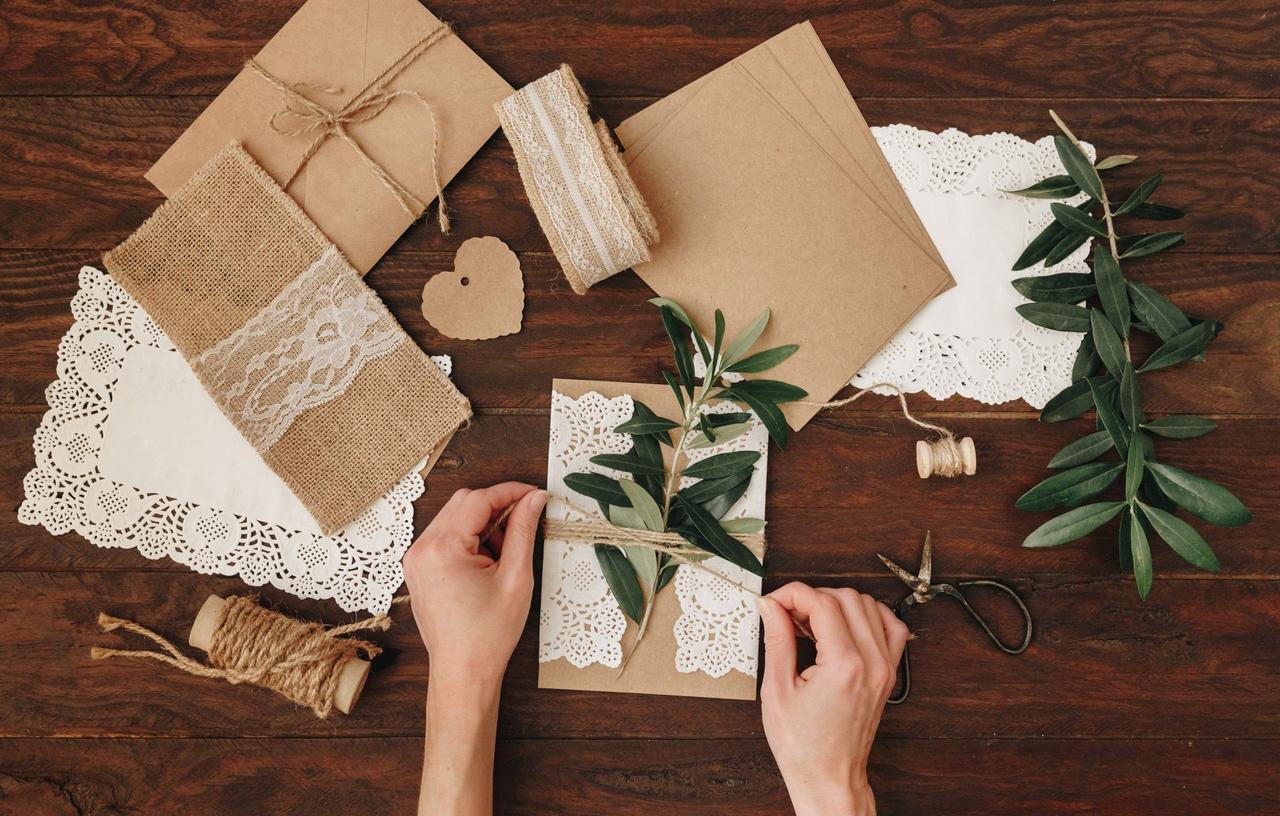 11. Create a Rough Wedding Day Timetable
Once you know when your ceremony is, you can start building up a schedule of when your wedding party needs to arrive to get ready, when dinner will be, how long you have for speeches etc. No idea? Use our wedding day timeline templates.
12. Stalk Your Venue's Real Weddings
There's no easier way to get inspiration than see how couples have already transformed your venue. You can look at Hitched's Real Weddings section or go to your venue's website, Instagram or Pinterest boards.
Scout out good locations for couple photographs; see how real couples have used flowers in the ceremony and reception spaces; check if they added cool features like disco balls, a chilled-out sofa area, kids room, an outdoor games corner, or a photobooth backdrop wall. Do you love their colour scheme, or the way their tables have been laid out? Can you see a way you'd do something differently?
13. Order Your Wedding Menu or Cake Tasting to Your Door
Yes, you really can do this! It might be harder at the moment if your venue/caterer's kitchens aren't open, but you definitely can get your cake maker to send you a selection box of flavours to try. That's one decision ticked off and a great lockdown treat for you!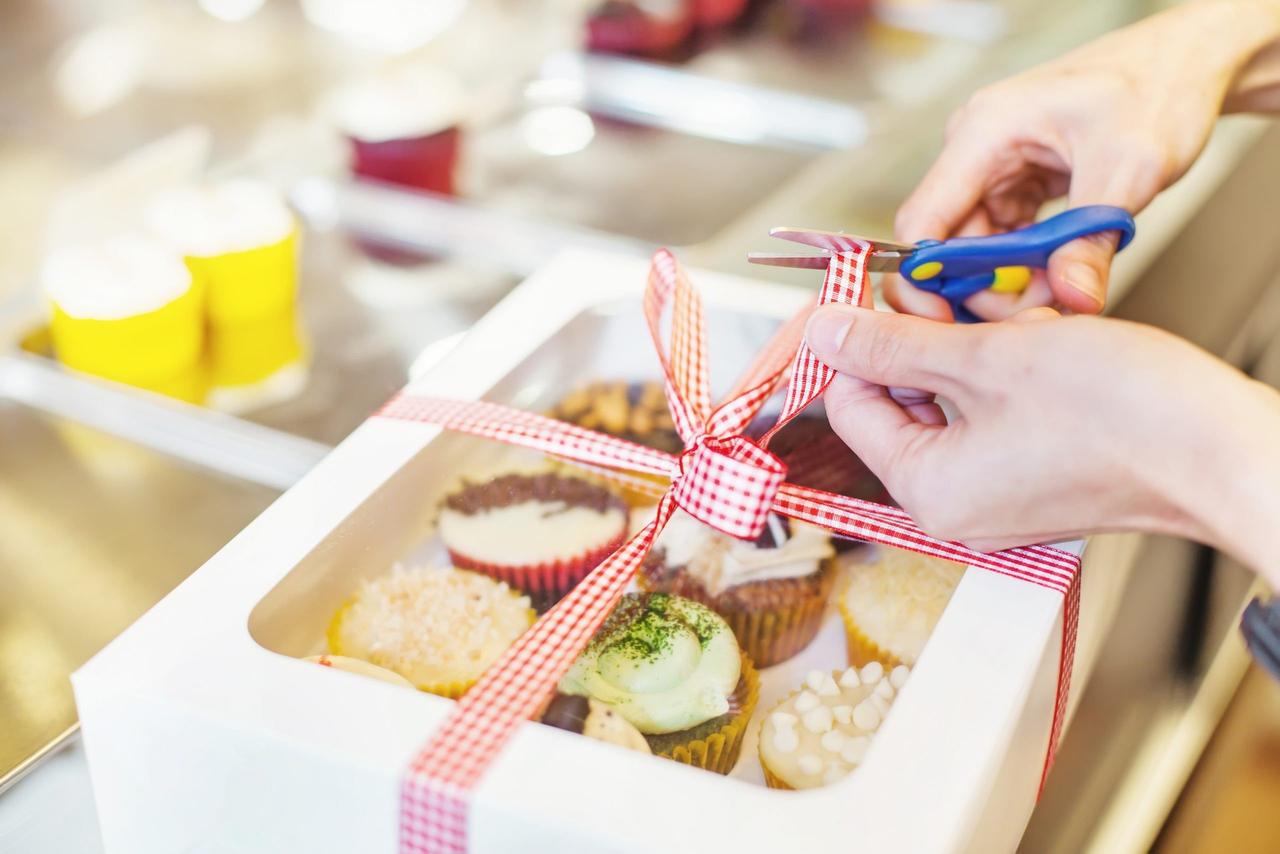 14. Organise Your Guest List
Early planning stages? Write a rough guest list and split into an A list and B list. Send invites to the A list first – these are your non-negotiable people that you really want there – and then you can fill in extra spaces promptly with those on the B list as RSVPs come through. Knowing your rough numbers is essential for finding a venue that's the right size, planning your budget, and getting quotes for everything from caterers to stationery.
Already sent invites? Get chasing those late RSVPs. Now is the ideal time to sit down, sort your yes and no piles, work out who hasn't send theirs back, and send a nudging email or text.
15. Do an At-Home Engagement Shoot
Can't get out to take the engagement shoot you planned? Do one from home! It's a great excuse to dress up nicely, do your hair and makeup, and get some awesome pictures of you together. Use your phone on self-timer mode and make the shoot as romantic or quirky as you like.
Some photo ideas we love are a picnic in your garden, kissing in the kitchen, wearing matching outfits, snuggled up on the sofa, in your best Christmas/ugly jumpers, a mirror selfie, jumping on the bed, wearing each other's clothes, recreating that Titanic moment in your bath or playing with the 'take my hand' trend to be lead to different rooms in your house. A nice filter won't go amiss.

16. Find Your Wedding Dress
Obviously you'll want a day out at the bridal boutique to do this and get the full effect of standing in your dress, but this is prime time to browse all the designers and the different styles of dress.
Here's our quick guide to 22 different dress silhouettes and necklines and the body types they work best on. It's going to take a while to work out what you do and don't like so start now. Some immediate questions are: sleeves or no sleeves? Full-length or short? Embellished or simple? Voluminous or sleek? Cleavage or more modest? Bear in mind your budget too!
17. Have a Date Night
During this unprecedented time, it's easy for stress and anxiety to creep up on us. Spending 24/7 with your partner while feeling that way is a recipe for arguments. To avoid this, make sure you're 1) practising self-care, and 2) prioritising romance.
Take some daily alone time to have a bath, do an at-home workout, go for a walk, paint your nails, read your book, video call a friend or practice some mindfulness.
Then ensure you and your partner book in at least one night a week that's a designated date night. We've got 26 indoor date ideas you can try, like a candlelit dinner (or takeaway), giving each other a massage, throwing a board game night, creating your own kitchen karaoke club and joining an online pub quiz. Take some time to learn about each other and talk about things that aren't the wedding or Coronavirus.
Not sure what wedmin needs to be done? Check our our month-by-month timeline and checklist of planning your wedding.