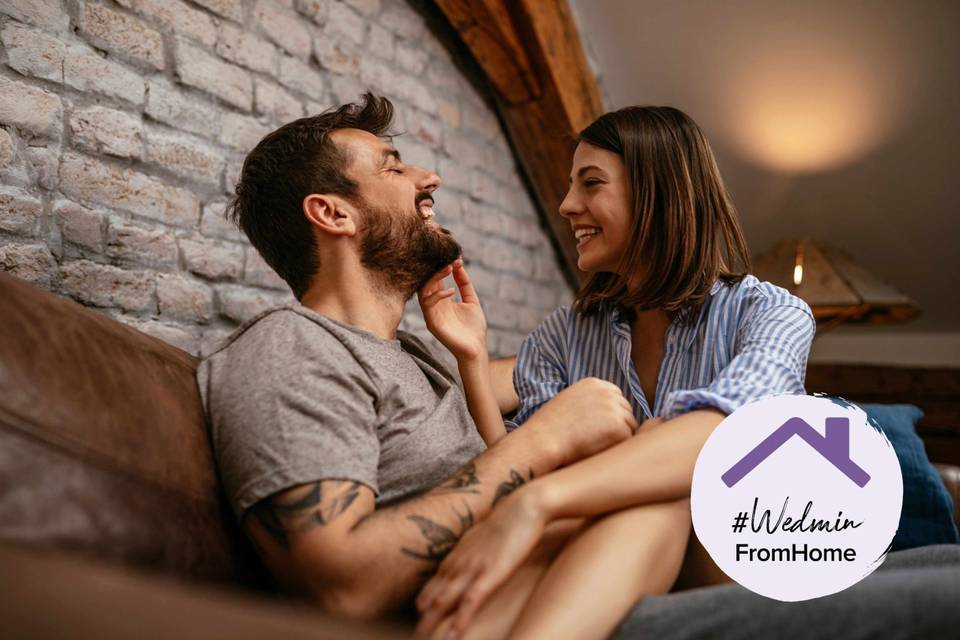 We're all spending more time inside than ever before these days, and it looks like that situation is set to continue. Due to the ongoing Coronavirus outbreak, current Government advice is to practise social distancing wherever possible, and when you ask any key worker how you can help, their response is almost always the same: 'please stay home'.
So we're doing just that, and we appreciate that's a privilege in and of itself – our eternal gratitude goes out to all of those who have to leave the house to keep the country running. However, that doesn't mean we're not also looking for ways to keep ourselves occupied while we respect the guidelines and stay indoors – and that's where these indoor date ideas come in.
If you're stuck at home with your significant other, there are lots of ways you can spend quality time together and make memories that will last for years to come. These are 26 of our favourite suggestions – no matter what your interests, budget or available timeframe, we hope you find something for you on the list.
NB: We have included third party products to help you navigate and enjoy life's biggest moments. Purchases made through links on this page may earn us a commission.
1. Set up a Home Cinema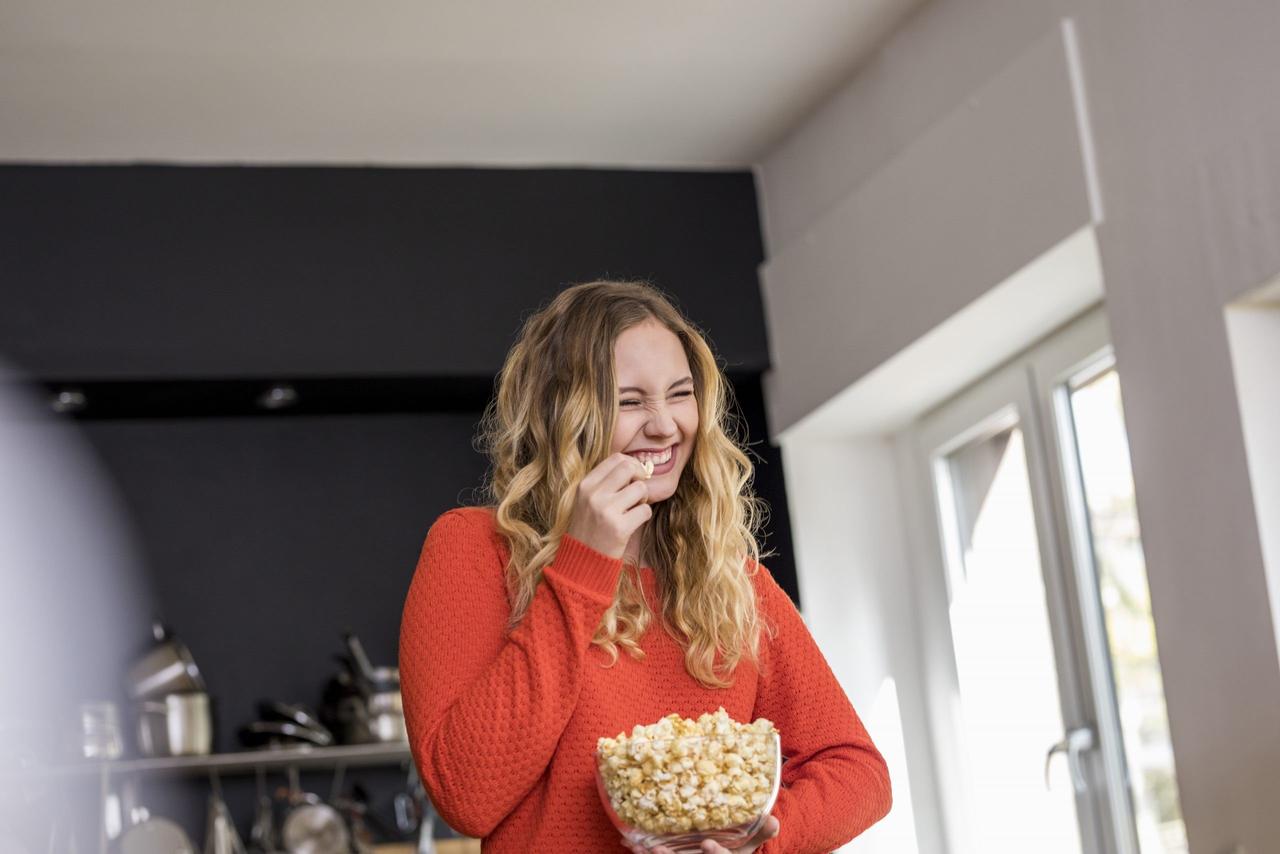 Pour out a bowl of popcorn, serve any available fizzy drinks in a giant glass with a (reusable) straw or toss together whatever sweets you've got stashed to make 'pick and mix'. Then it's a case of putting away your phones, dimming the lights and making your selection – setting up one of your partner's old favourites will always win you brownie points, but if you fancy trying something new, in light of cinema closures some studios are dropping their new releases for home viewing, so you should be spoiled for choice.
2. Host a YouTube Night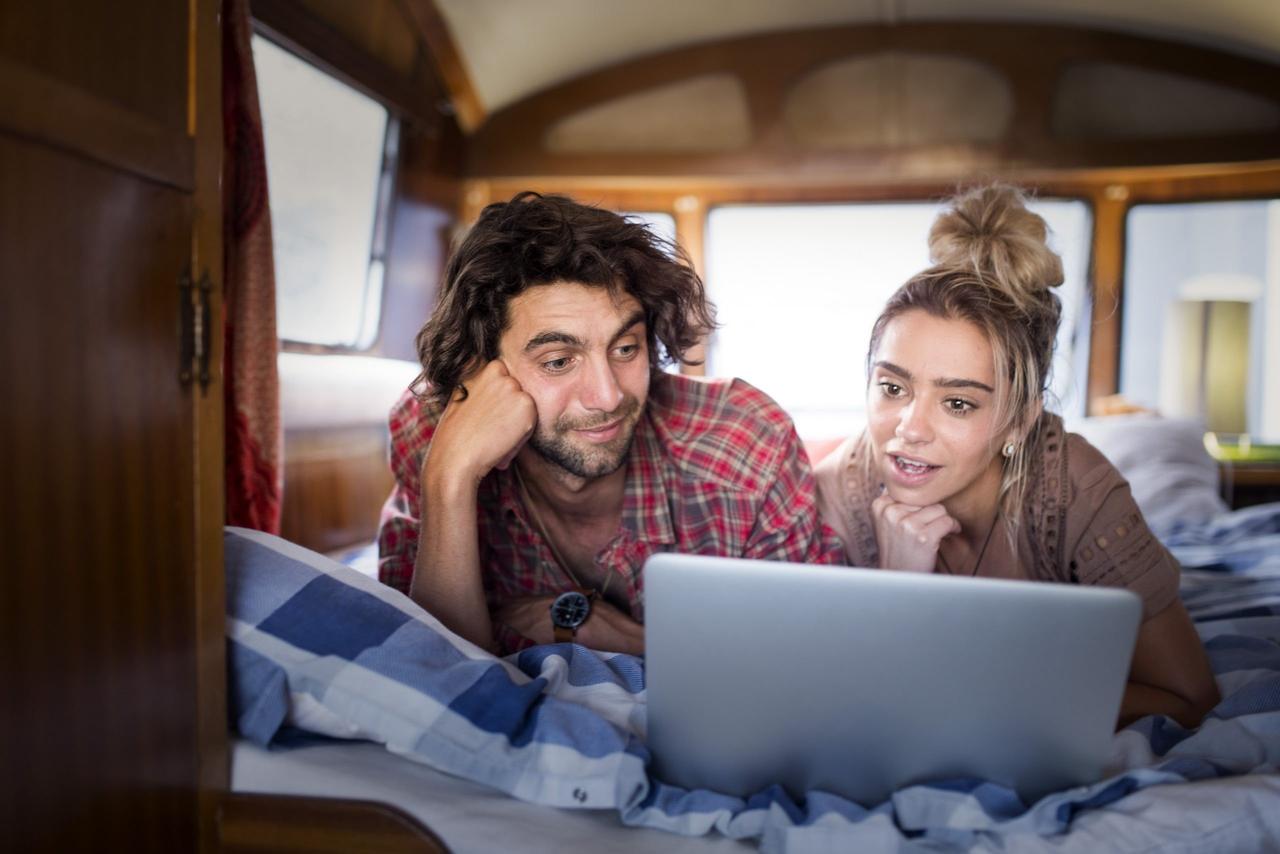 300 hours of video are uploaded to YouTube every single minute, so it's basically impossible to run out of things to watch. You could learn a new skill or recipe together, go back to the glory days of MTV with music videos, get sucked into the world of vlogs or unboxings or conspiracy theories, or just sit back and scroll through animals doing ridiculously adorable things on a loop. Curate your own playlist to your interests initially, and then let the suggested videos come to you.
3. Learn a TikTok Dance Routine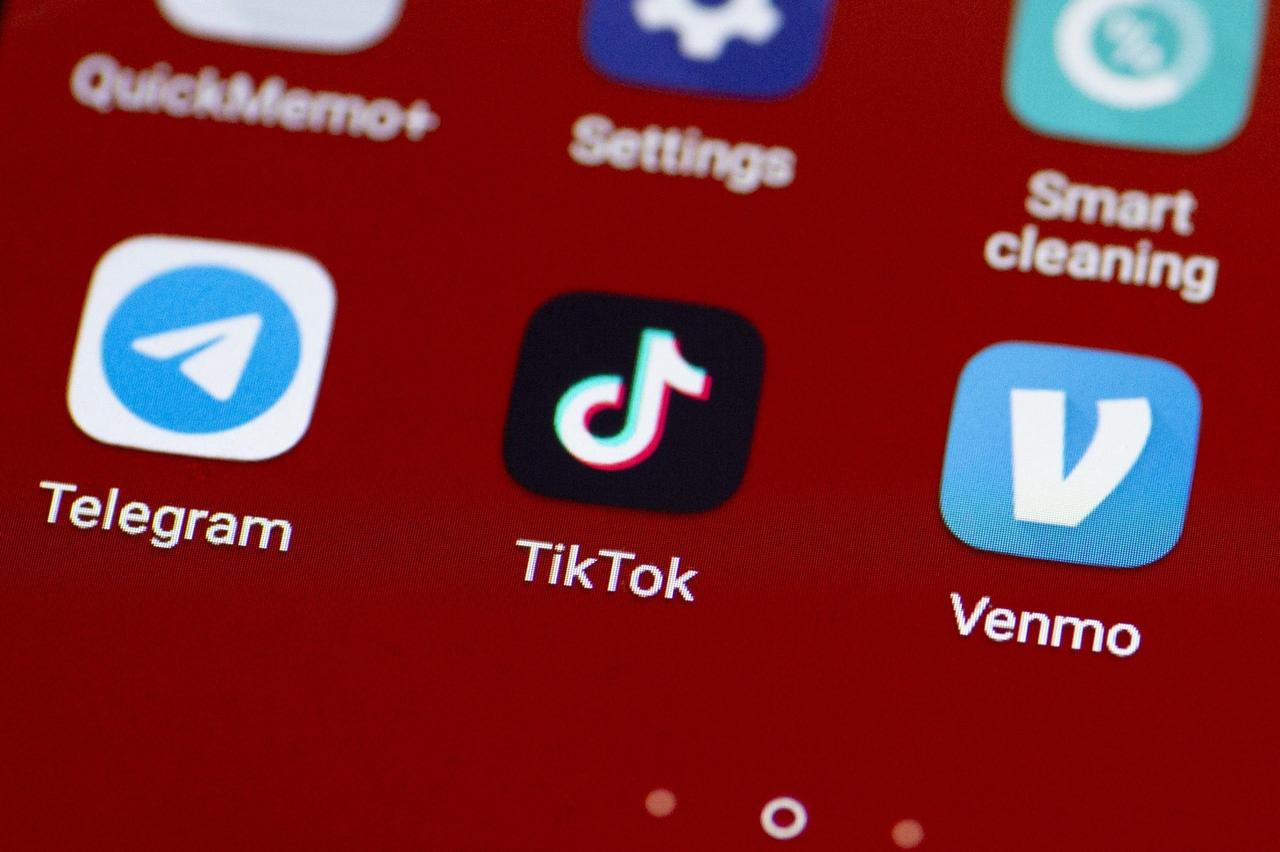 If you're already as obsessed with the app as we are, you'll know what we're talking about – TikTok is home to some of the most brilliant viral dance routines, and now is the perfect time to get involved. Each set of moves is usually only about 30 seconds long, making it ideal for beginners, and frankly, even if you're both rubbish at hitting the steps in time, you'll have a lot of fun trying. Whether you actually record and share your attempts is entirely up to you…

READ MORE: 7 Signs You're Already An Old Married Couple
4. Order Your Favourite Takeaway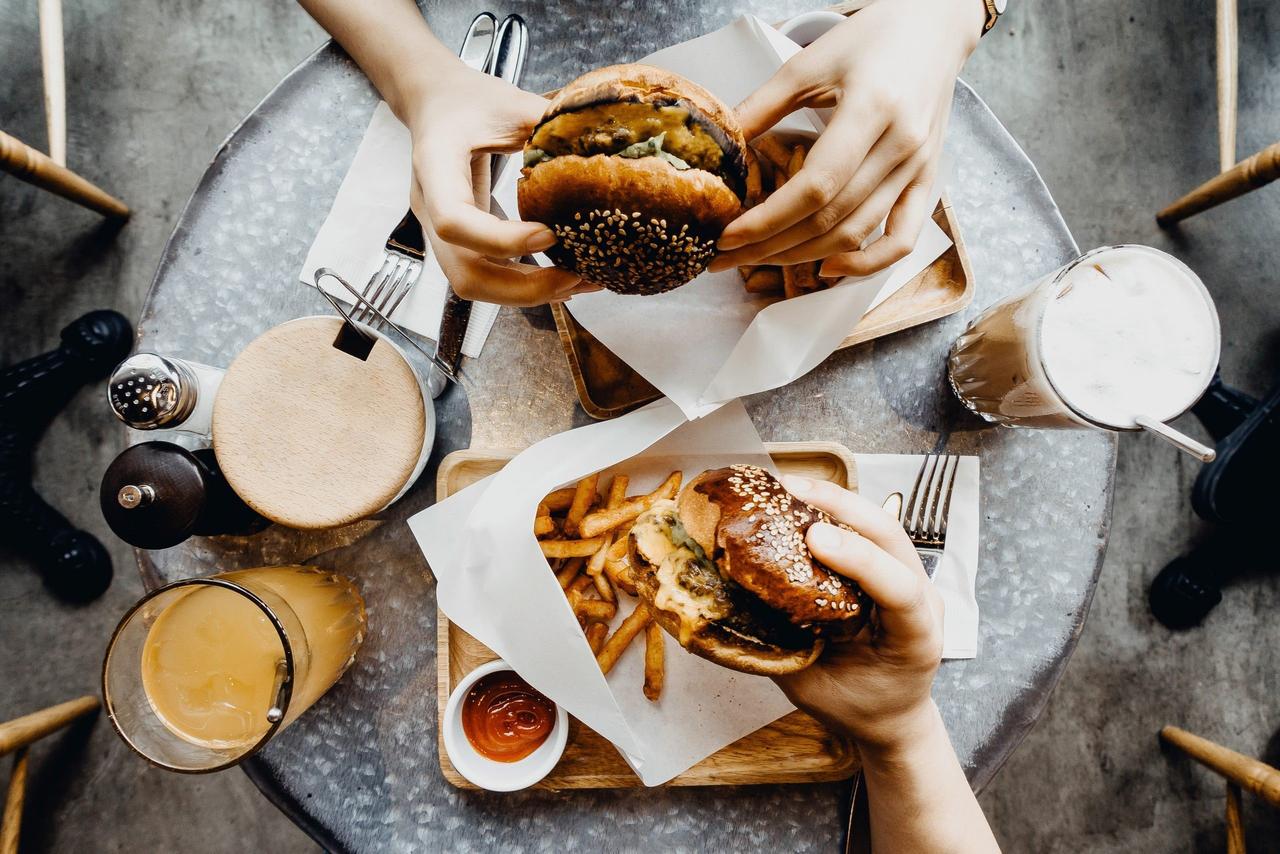 Local restaurants need more support than ever at the moment, so if your go-to is still open for business, give yourselves and their revenues a boost by ordering in a feast. Want to create a bit more of a sense of occasion than usual? Skip the sofa, turn out the containers onto your fanciest dishes and set the table so you can sit down to eat together properly.
5. Lay out an Indoor Picnic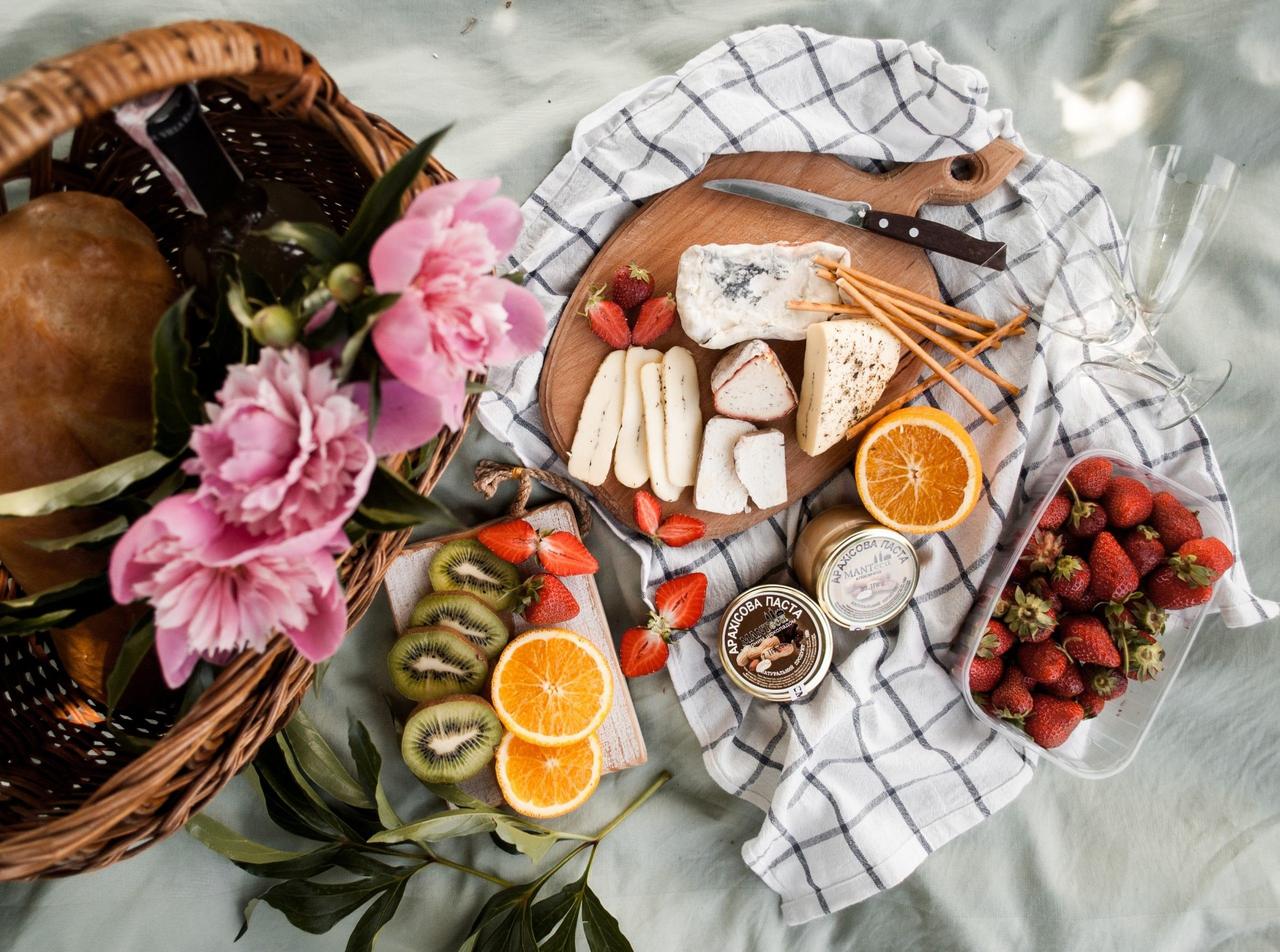 You don't need grass and sunshine to have a picnic – your living room floor will do just fine! Grab a basket if you have one, string bunting or fairy lights for added ambiance, and spread out blankets, cushions and anything else you might need to get cosy. The snacks you serve will obviously depend on what's available at your local supermarket or corner shop, but if life thus far has taught us anything, it's that you can never go wrong with crisps.
6. Hold a Candlelit Dinner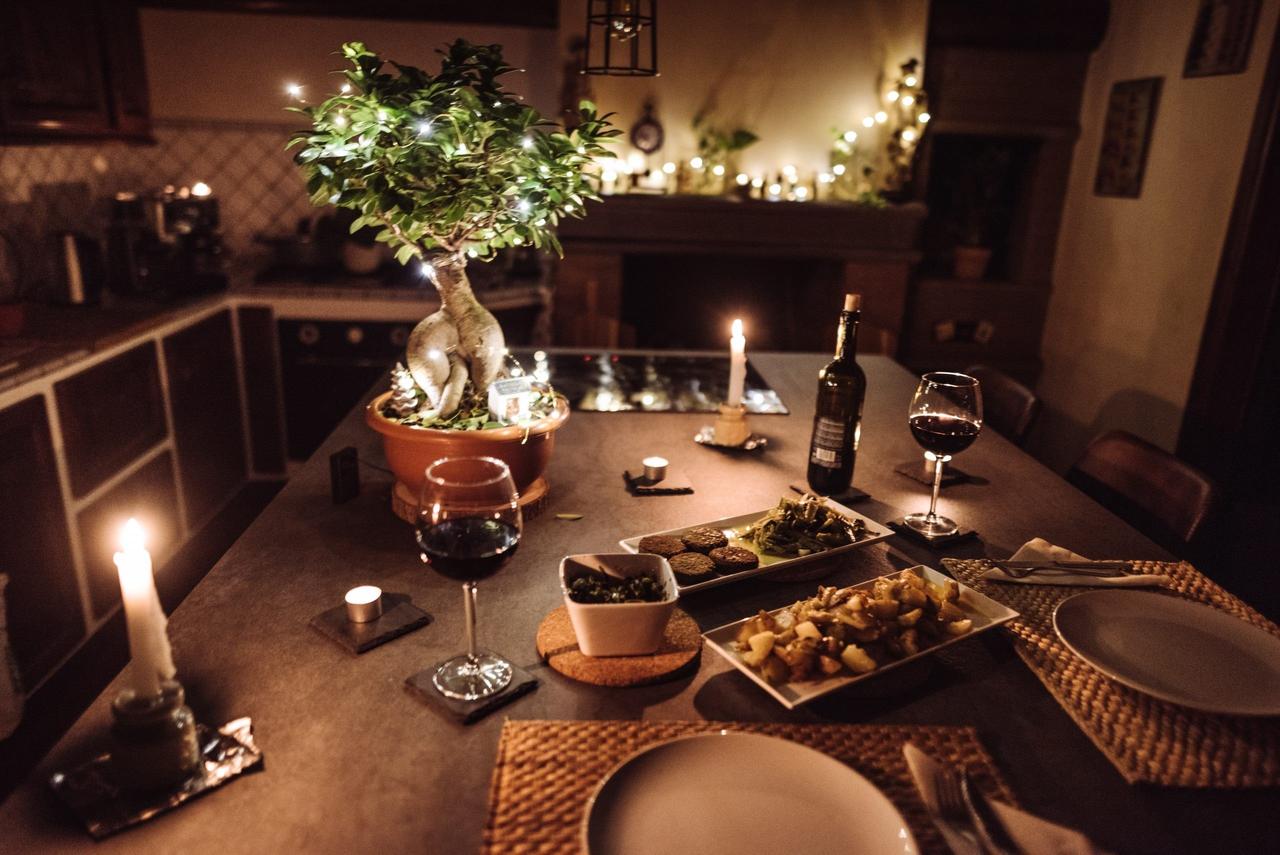 'All dressed up and nowhere to go' doesn't have to be a bad thing – put on your gladrags and transform your dining area into a romantic restaurant for two. Be resourceful and make the most of what you have – basic IKEA tea lights and a bedsheet-turned-tablecloth can make everything look pretty and twinkly enough to feel a little more luxurious, even when the theme of the dinner itself is 'cupboard surprise'.
7. Have a PowerPoint Party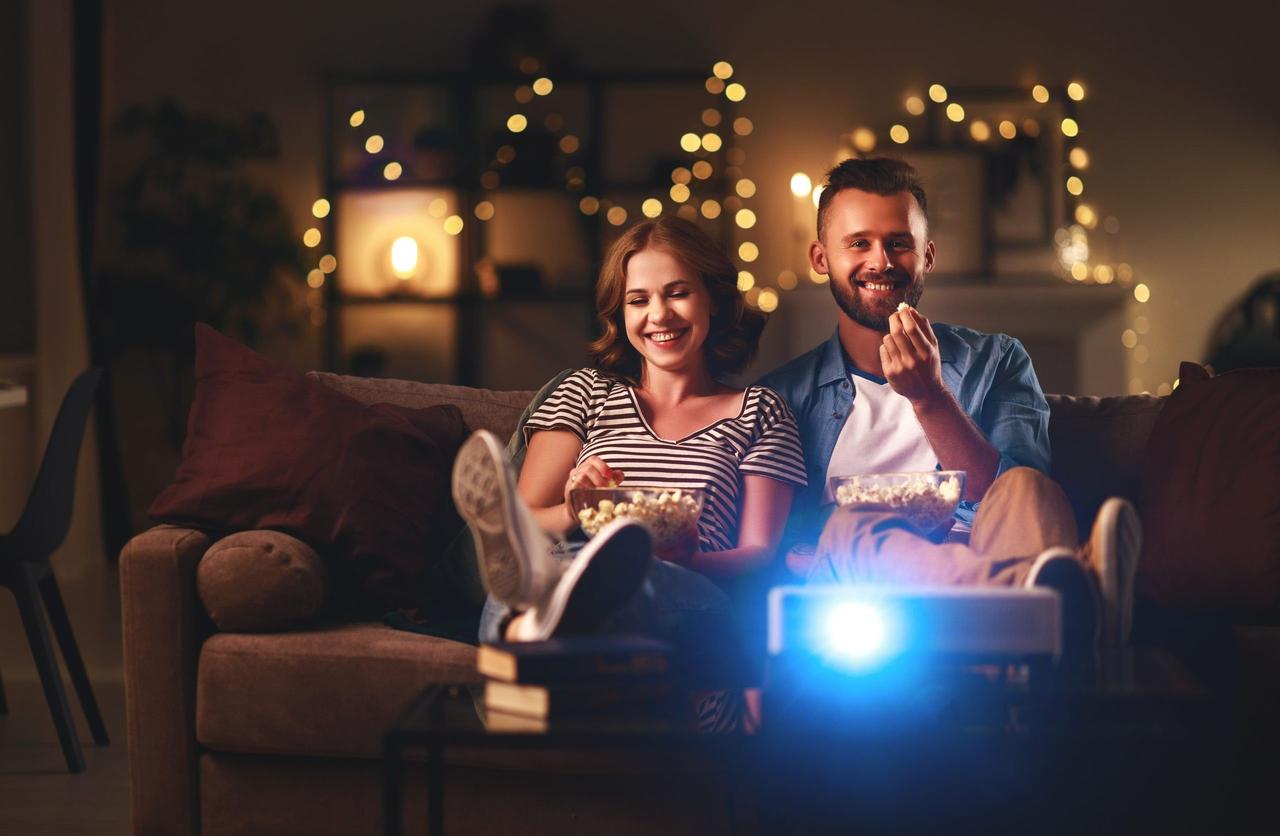 This might sound like a return to your school IT lessons, but PowerPoint parties are trending online right now, and for good reason – they're much more fun this time around. The idea is to make a deck around a subject you're most passionate about, and it can be as serious or silly as you like – your cat, the anatomy of a perfect sandwich, why the third season of Grey's Anatomy will always be the best one… Add as many colours and effects to each slide as you dare and then teach your date all there is to know. This is also a great one to do if you're both stuck indoors but separately, as it can easily be shared through a screen.
8. Take a Virtual Museum Tour
The usual tourist attractions might be out of bounds, but that doesn't mean you can't get your culture fix: from the Musée de Orsay in Paris to New York's Solomon R. Guggenheim, museums all over the world are setting up increasingly clever ways for remote visitors to explore their exhibits. It still feels really special to view artistic masterpieces or some of the most amazing artefacts from history with your other half, even if you're doing it from home.
9. Watch a Broadway Show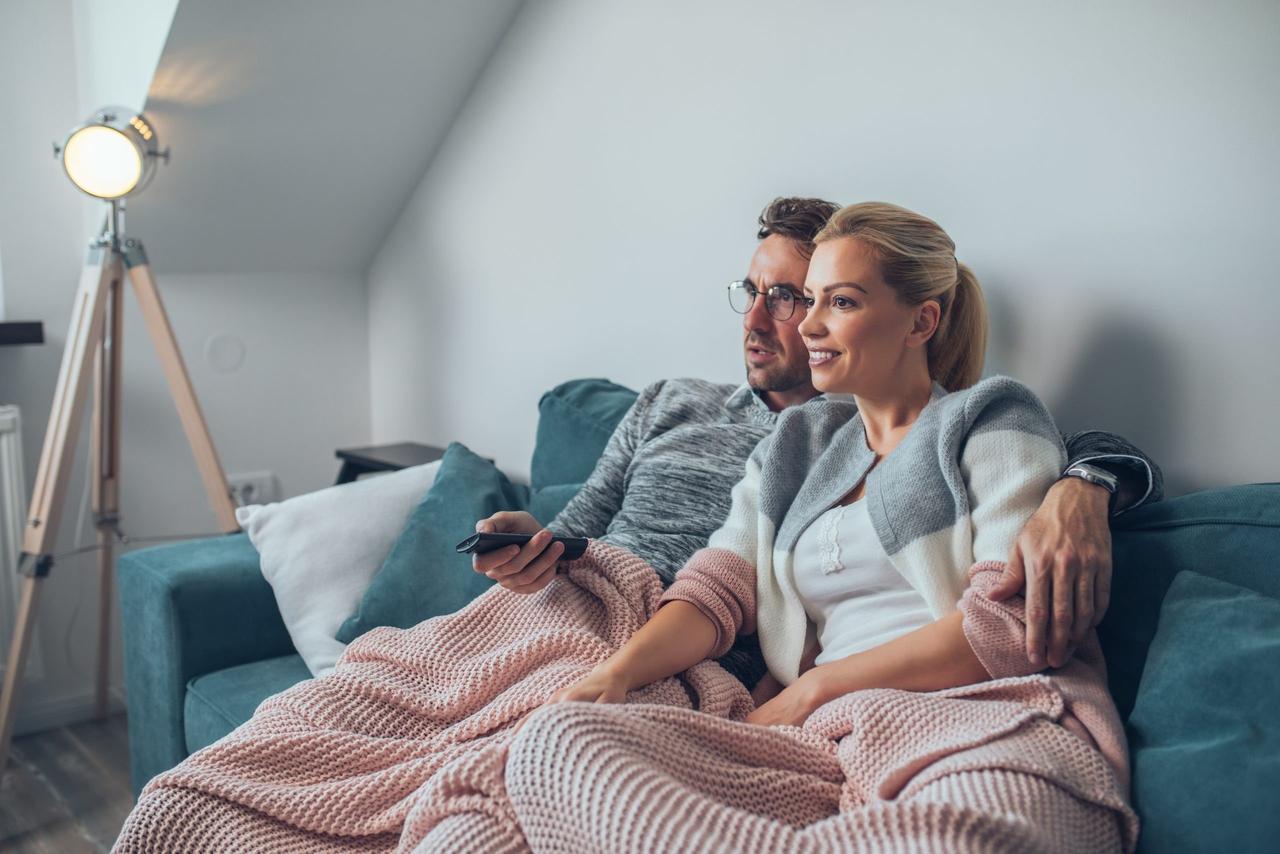 Likewise, Broadway and the West End are both shut down for the foreseeable, but if your idea of a dream date is two tickets to that latest smash hit musical, fear not. Broadway HD is a genius ad-free service which lets you watch all-singing, all-dancing performances of shows like An American in Paris, The King & I and Kinky Boots from the comfort of your sofa – there's a 7-day free trial to get you started, but if you want more, you can commit to a subscription of $8.99 per month.
10. Recreate a Comedy Club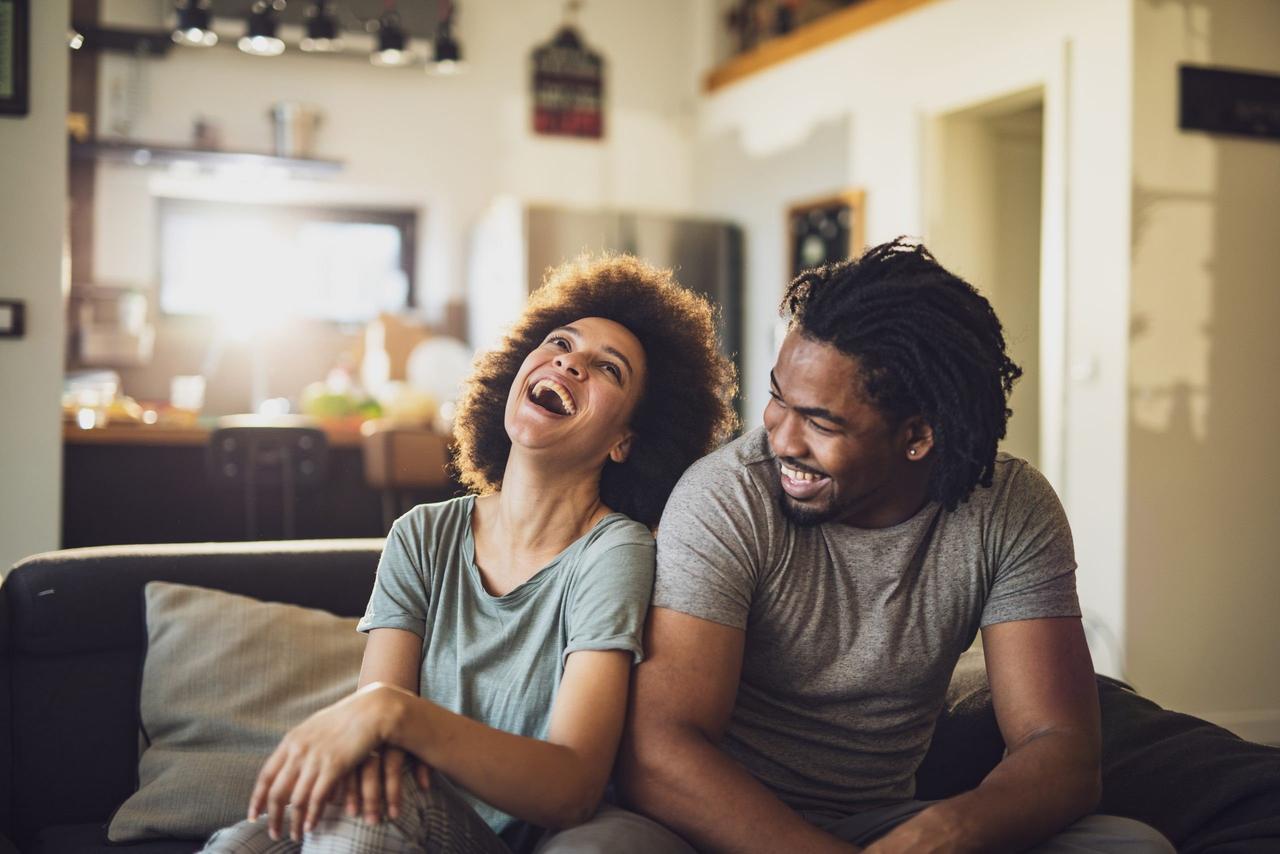 As the old saying goes, 'a day without laughter is wasted', so brighten up yours by bringing some of the world's funniest comedians to your TV screen. Netflix and Amazon Prime both have dozens of recent comedy specials with lols from stars ranging from Chris Rock to Katherine Ryan; pour the beers, hit play and let the belly laughs roll.

READ MORE: Gift Experiences for Couples: 15 of the Quirkiest Ideas
11. Learn More about Each Other's Signs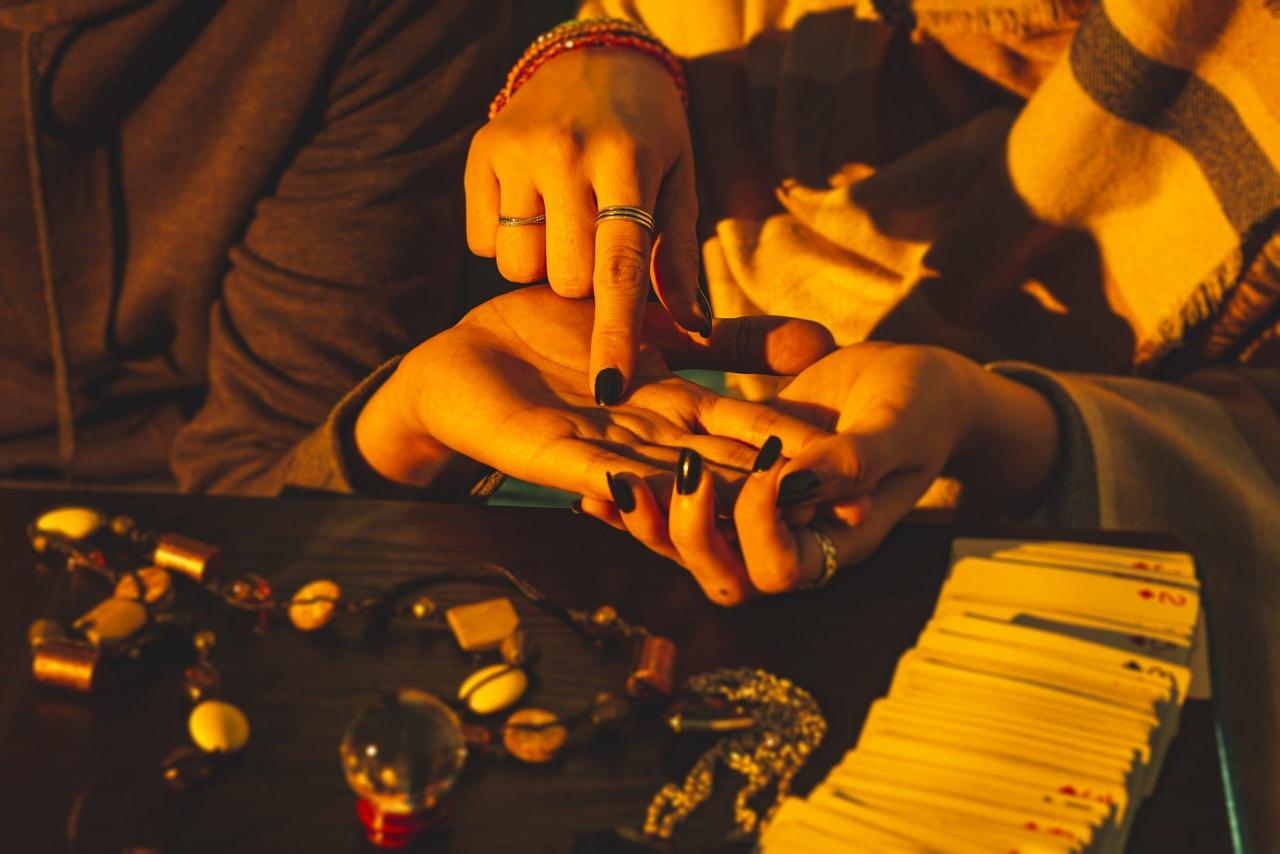 There are tons of free resources online which allow you to draw up each other's birth charts, generating a picture of the sky at the exact moment you arrived into the world – all you need to know is that date, place and time. From there, you can find out your sun, moon and rising signs – trust us when we say it'll give you a deeper understanding of your partner's traits than you might expect…
12. Establish a Book Club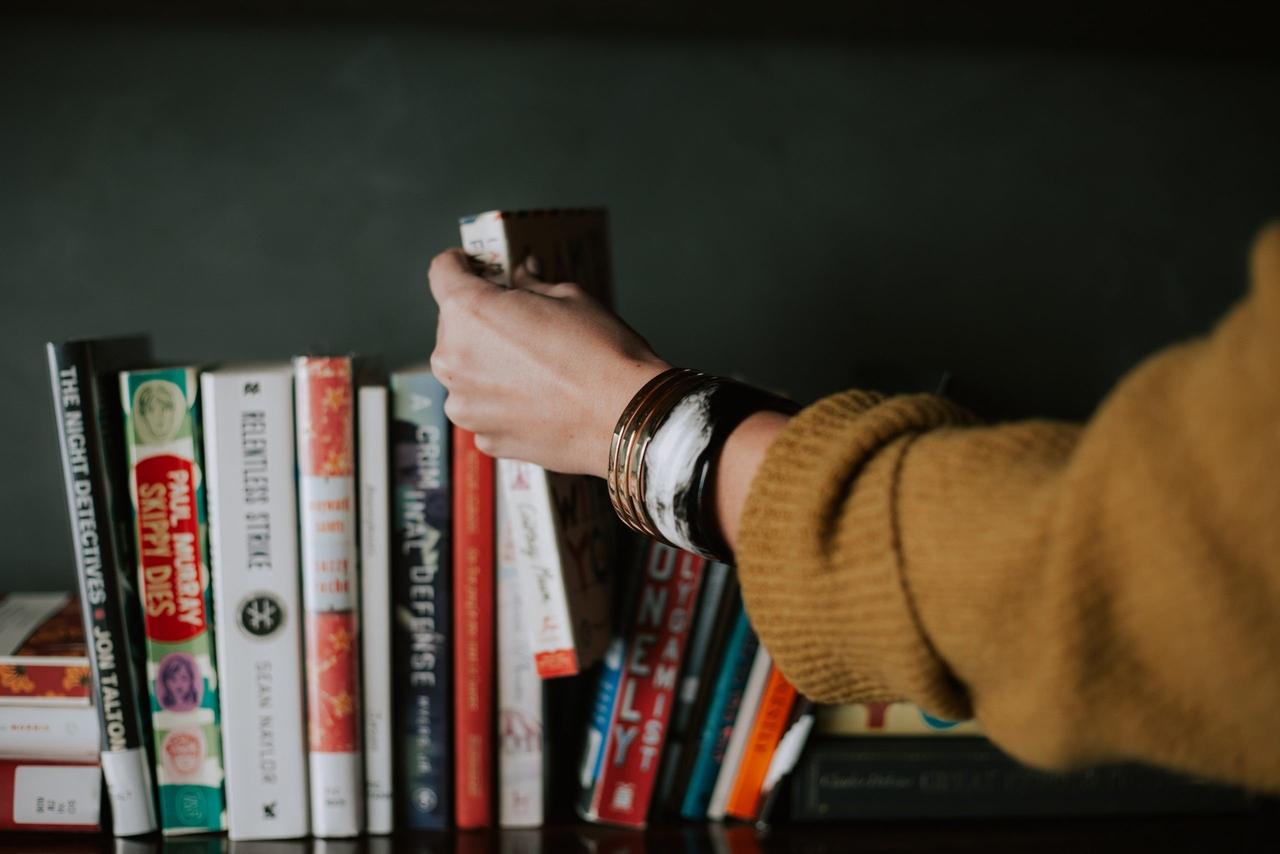 What's the best novel you've ever read? And has your partner ever read it? If the answer is no, you've got an instant date idea right there – lend each other your all-time favourites and then reconvene to discuss them over a cup of tea (or glass of wine, or gin and tonic, depending on how lively you want things to get). Curling up with a riveting read is one of the most comforting things you can do as a couple. If you both tend to read on tablets rather than physical pages, don't forget that Kindle allows you to loan books too.
13. Brunch in Your Own Dining Room
We know food supplies are limited, so get inventive with what you can track down: if bread and fresh fruit are scarce, consider cupboard-and-fridge forage recipes like frittatas, pancakes, porridge or shakshuka with beans or chickpeas, served with fresh coffee and juice like you'd sip at the café. Order the papers to your front door and while away an hour or two flicking through the supplements.
14. Spruce up Your Home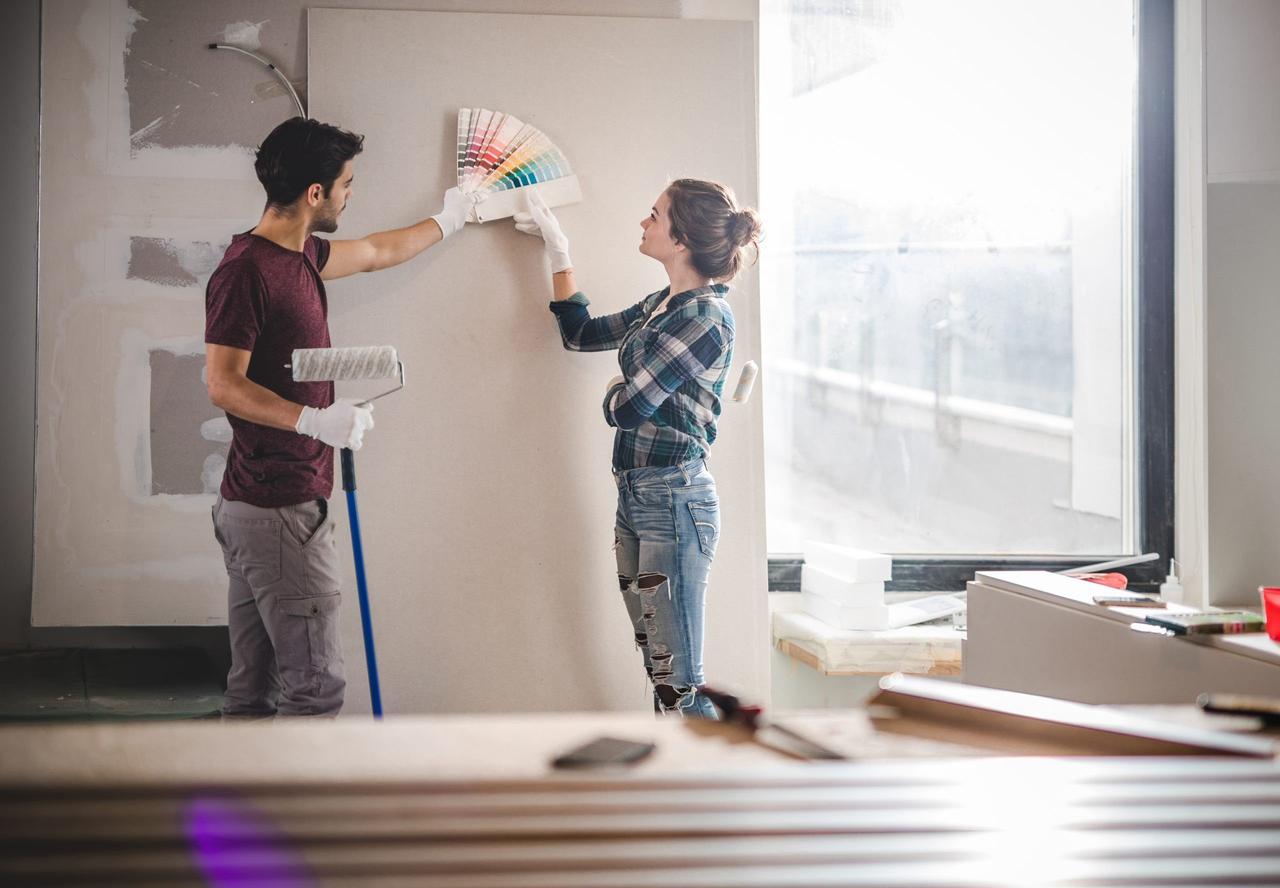 There's nothing like spending more time in your shared space to make you realise how many changes you want to make to it, so whether you rent or own, this period is ideal for finally getting around to a bit of joint DIY. Don't have the supplies? Pick a room to redesign and head to Pinterest to build a moodboard. Once you're done, you can browse your most-lusted homeware sites and bookmark the buys that will make your vision a reality.
15. Play All of the Two-Person Games You Own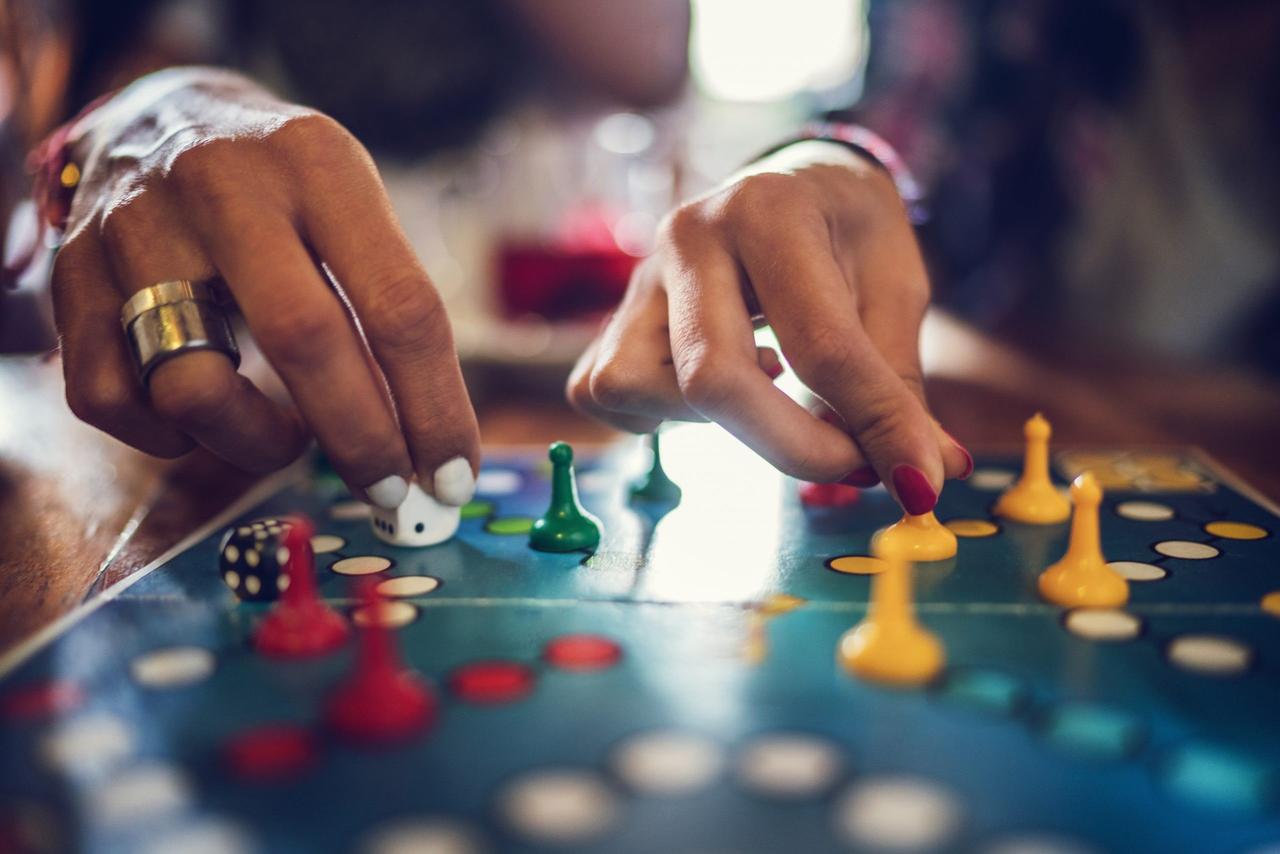 All you really need to get this indoor date idea going is a pack of cards, but depending on what you've got in the cupboard, the possibilities are endless – dust off an old chessboard, stack up the Jenga tower, or crack out Connect Four to unleash your competitive sides. If your board game collection is lacking but you've got a console and two controllers, set up a Mario Party tournament or collaborate on fun co-op options like Octodad or Little Big Planet instead.
16. Give DIY Massages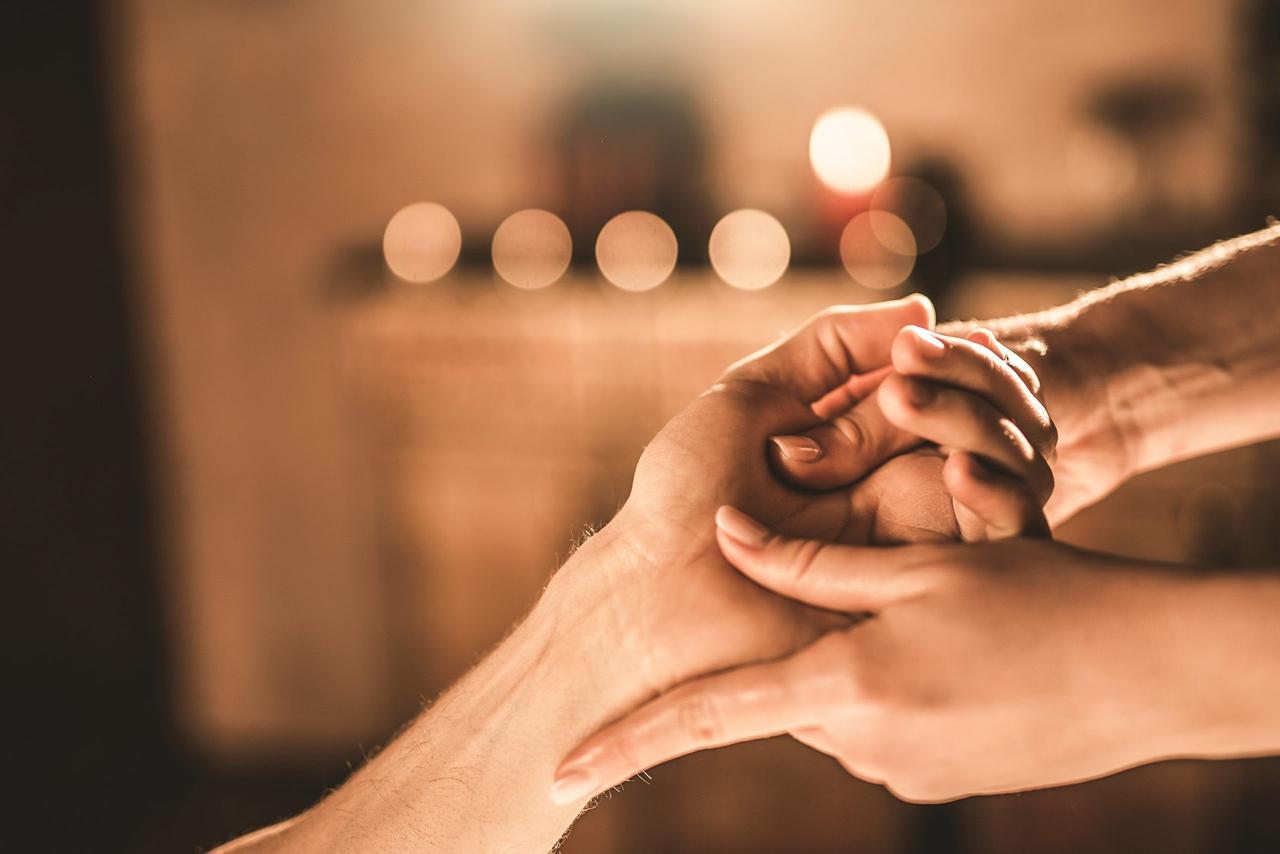 Follow an online tutorial to learn the basics, or just make a gentle start and listen to your partner about what feels best – if you're not sure where to begin on a back, hand, feet and scalp massages can be just as soothing. The best thing about this date option? Once you've finished, it's their turn to take over and give you the same treatment. And relaaax…

READ MORE: How to Get Your Partner to Propose
17. Swap Spa Treatments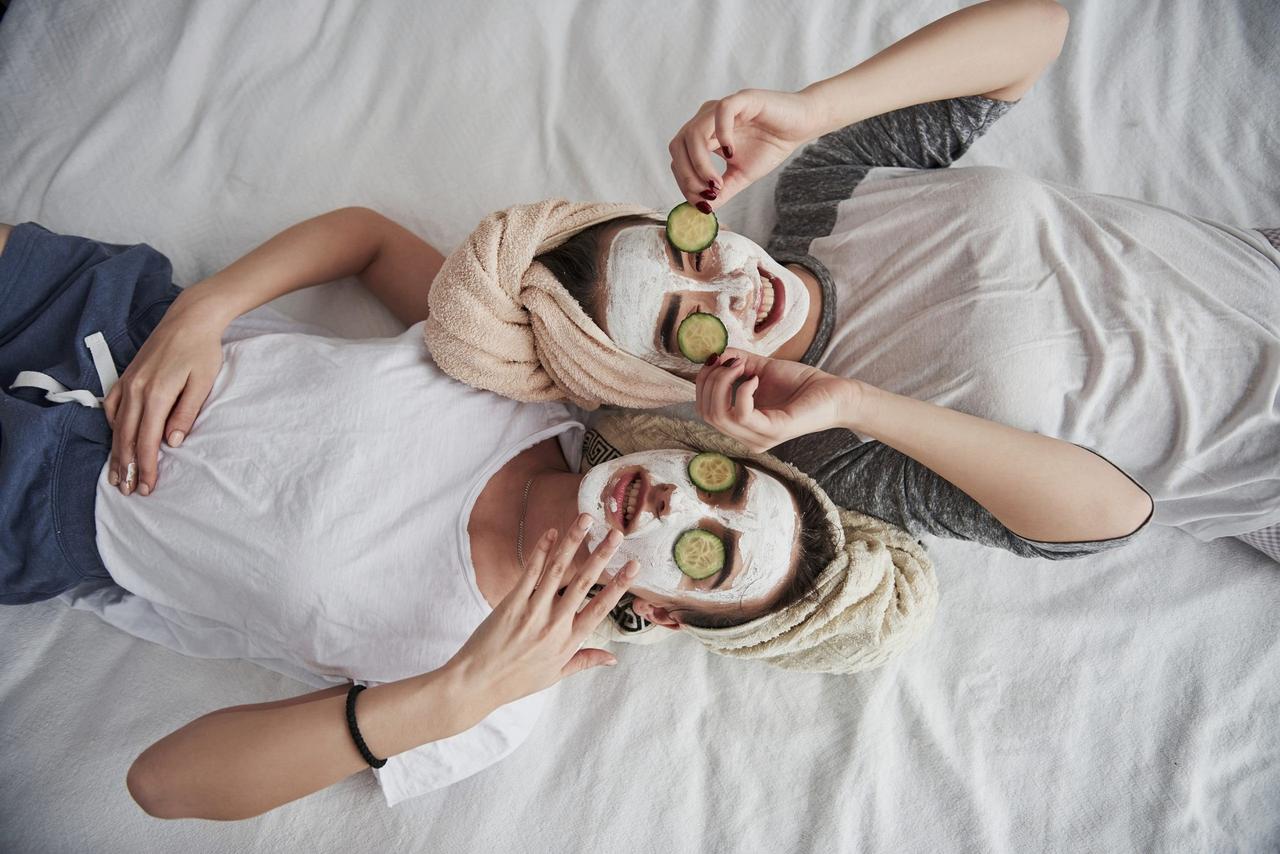 If your other half is the type to steal your skincare on the sly, chances are they'll be up for taking the at-home pampering to the next level – light some candles, set your Spotify to 'zen', slide on some sheet masks and feel your stress levels instantly start to lower. Manicures, pedicures, body scrubs and aromatherapy showers are all fairly easy to replicate at home if you've got some basic supplies to hand.
18. Take an Online Workout Class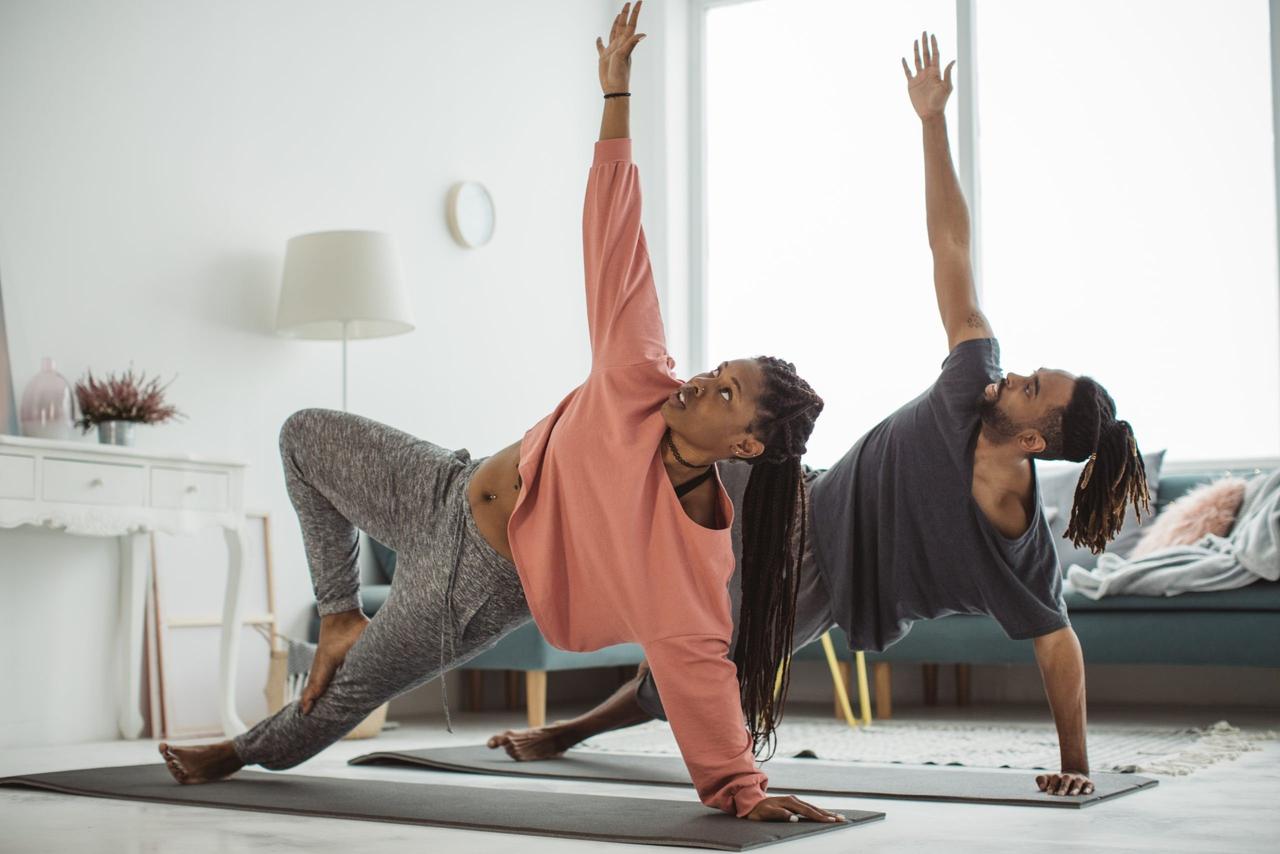 You can't go to the gym, but you can still exercise – and doing it with a partner will motivate you to work as hard as you can. Many studios who can't open their doors to members are sharing online workouts for fairly nominal fees, and signing up is a thoughtful way to help them navigate the tricky weeks ahead. But if budget is tight, there's also an abundance of free classes on YouTube, and even simple routines you can swipe through on Instagram in a matter of minutes.
19. Belt out Some Kitchen Karaoke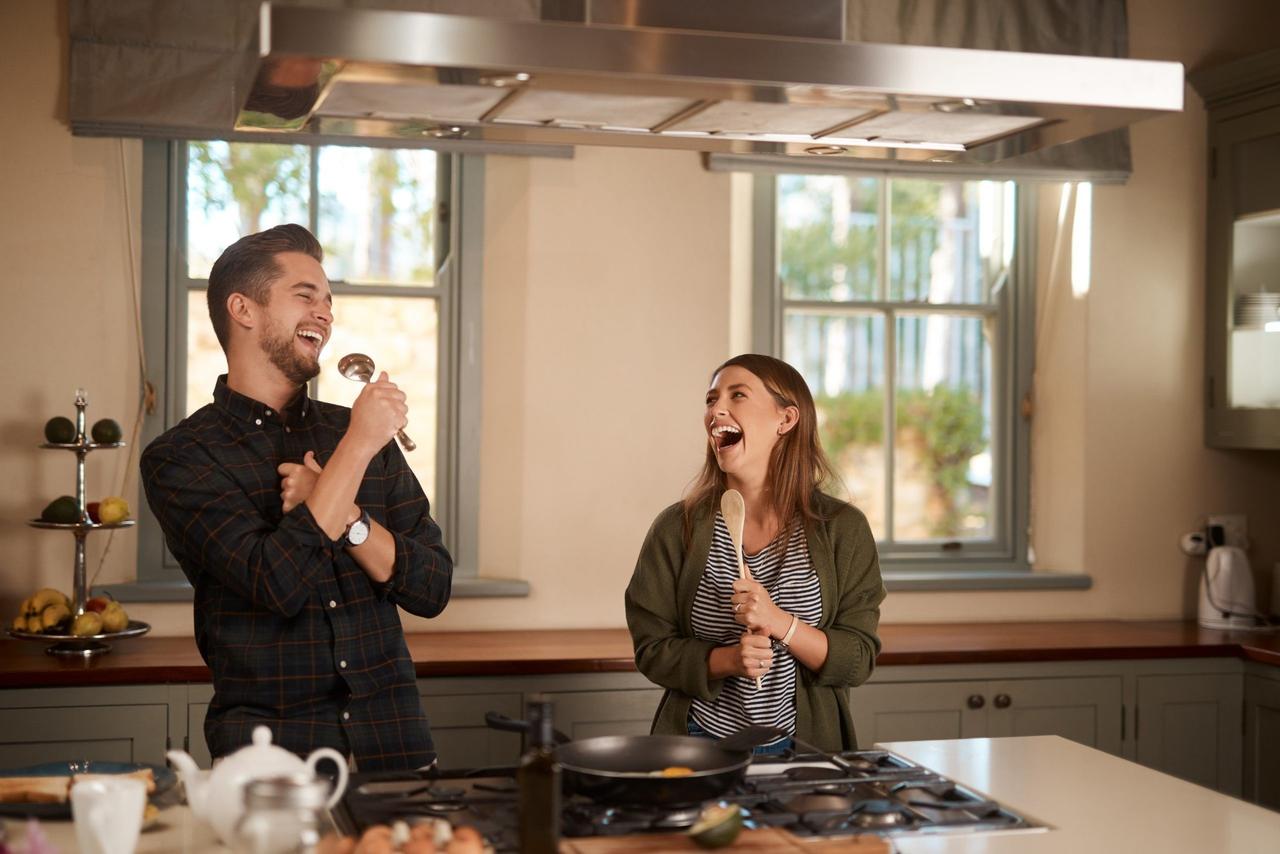 Okay, so for this indoor date idea, we're assuming you've got a) very thick walls and b) very understanding neighbours. But jokes aside, singing is really good for both your physical and mental health – as well as improving breathing and posture and reliving tension, studies show that it reduces your cortisol levels and boosts serotonin, making it an effective activity to lift your collective moods. The cheesier the accompanying dance moves, the better.
20. Get Quizzical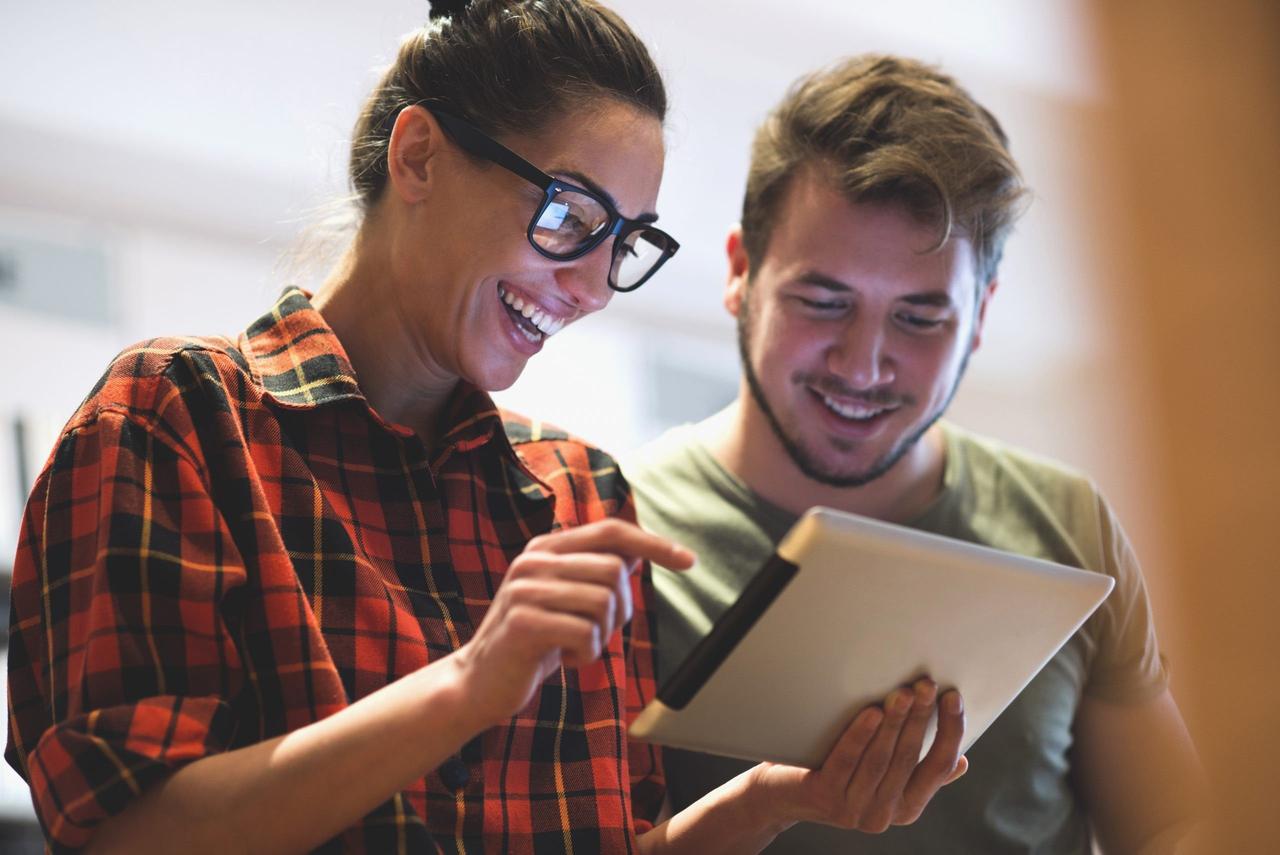 Couples who spend their evenings at their local pub quiz, why not bring your usual date night home? Devise your own quizzes to challenge each other, or team up to take on an online quiz on website like Sporcle or TriviaPlaza – whether you always win the music round, are masters of general knowledge trivia or know your stuff when it comes to entertainment, you'll find something to test your skills.
21. Organise Your Photos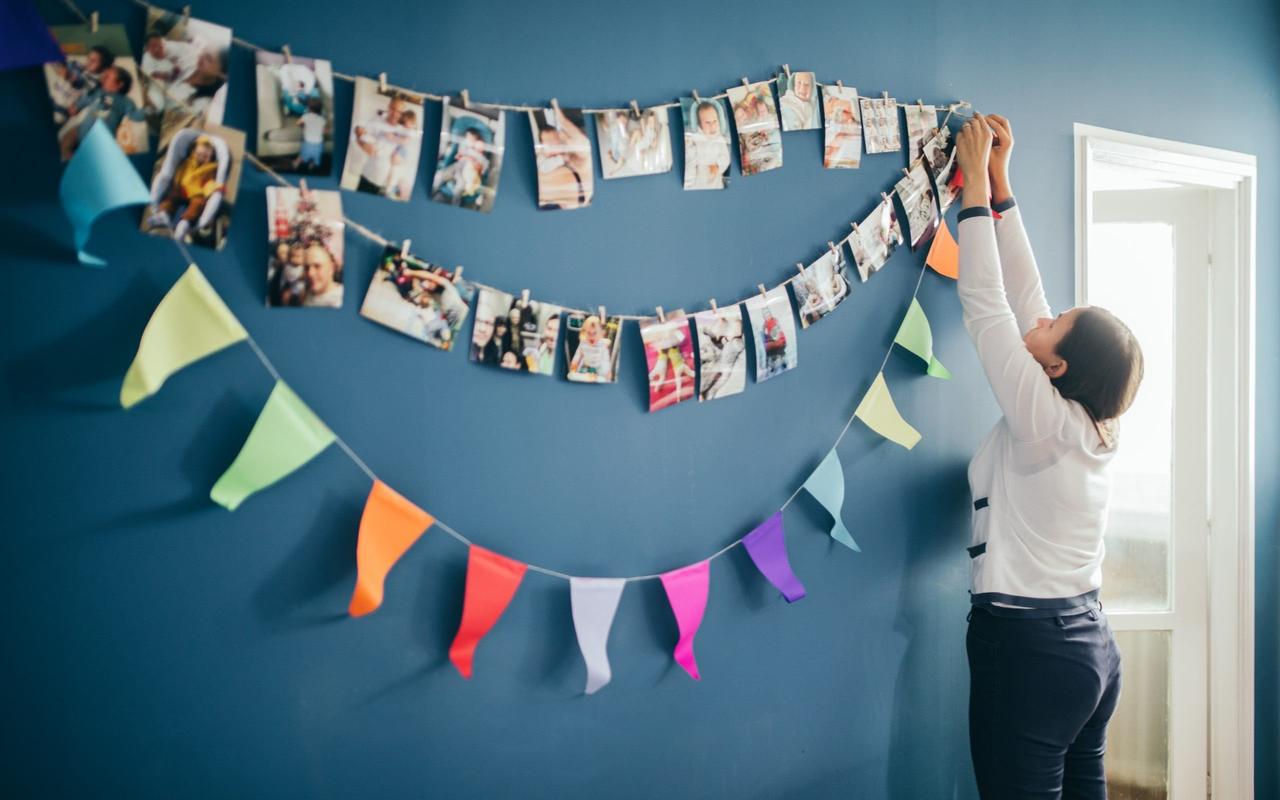 Don't leave your adorable selfies languishing in an album (on your phone or otherwise) – take this time to edit down the ones you love the most and find them a new home where you can appreciate them more often. You can order prints online to be delivered through the postbox – when they arrive, prop them up on bookshelves, stick them on the fridge or refresh your existing frames. They'll make you both smile every time you pass them – which, for the next few weeks, will be a lot.
22. Back a Team Through a Sports Game
Seasons have been called off throughout the world of sports. However, for couples in need of something to fill the void, there's nothing stopping you both reliving some of the highlights from games gone by. If possible, pick a match where neither of you actually knows who's going to win, so you can cheer your side on until the result emerges.
23. Puzzle Your Way Through the Day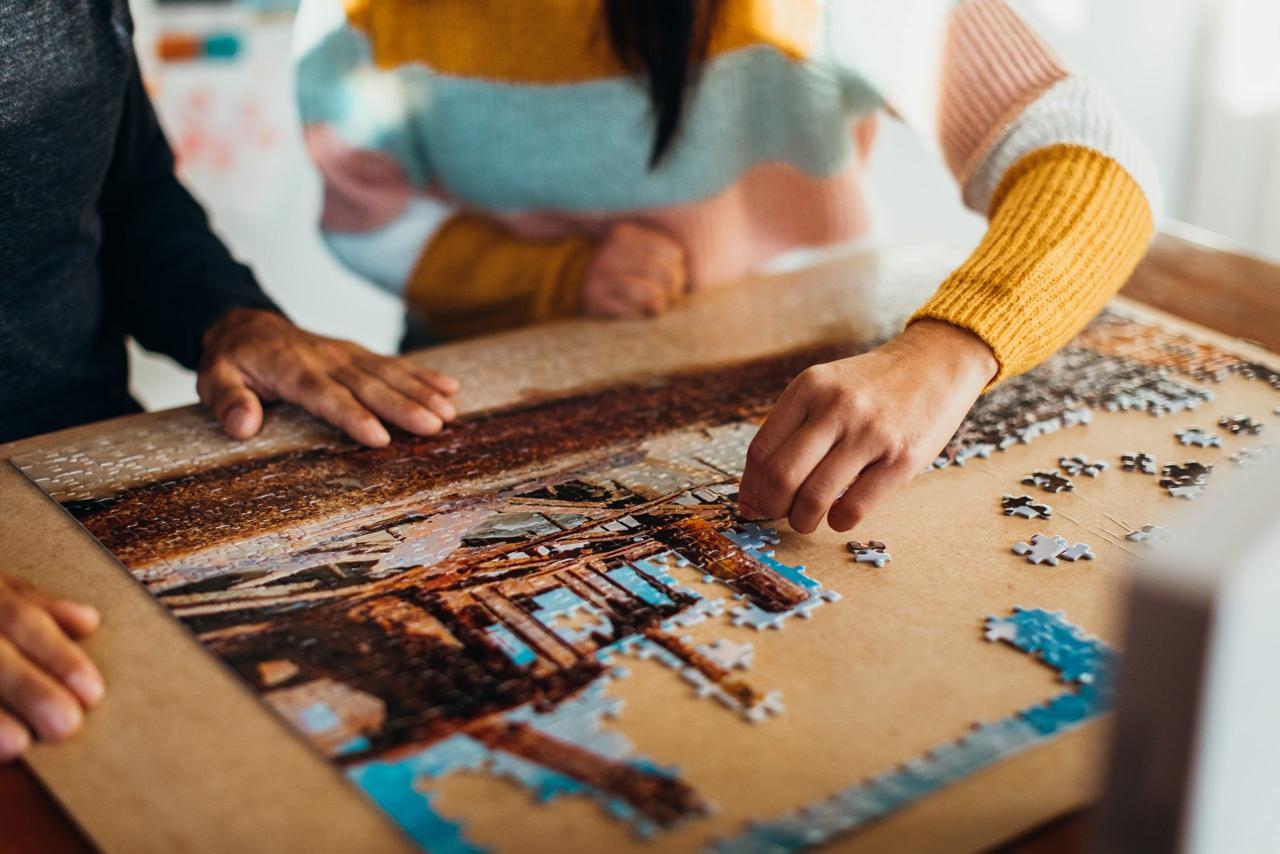 In case you missed the memo, jigsaws are cool now – just ask celebs like Khloe Kardashian, Hugh Jackman and Patrick Stewart, all of whom appreciate the mindful art of putting a picture back together. Puzzles keep your mind engaged and are the ideal task for you to complete as a duo – working together to problem solve will make the final outcome even more satisfying.
24. Build a Playlist of Your Relationship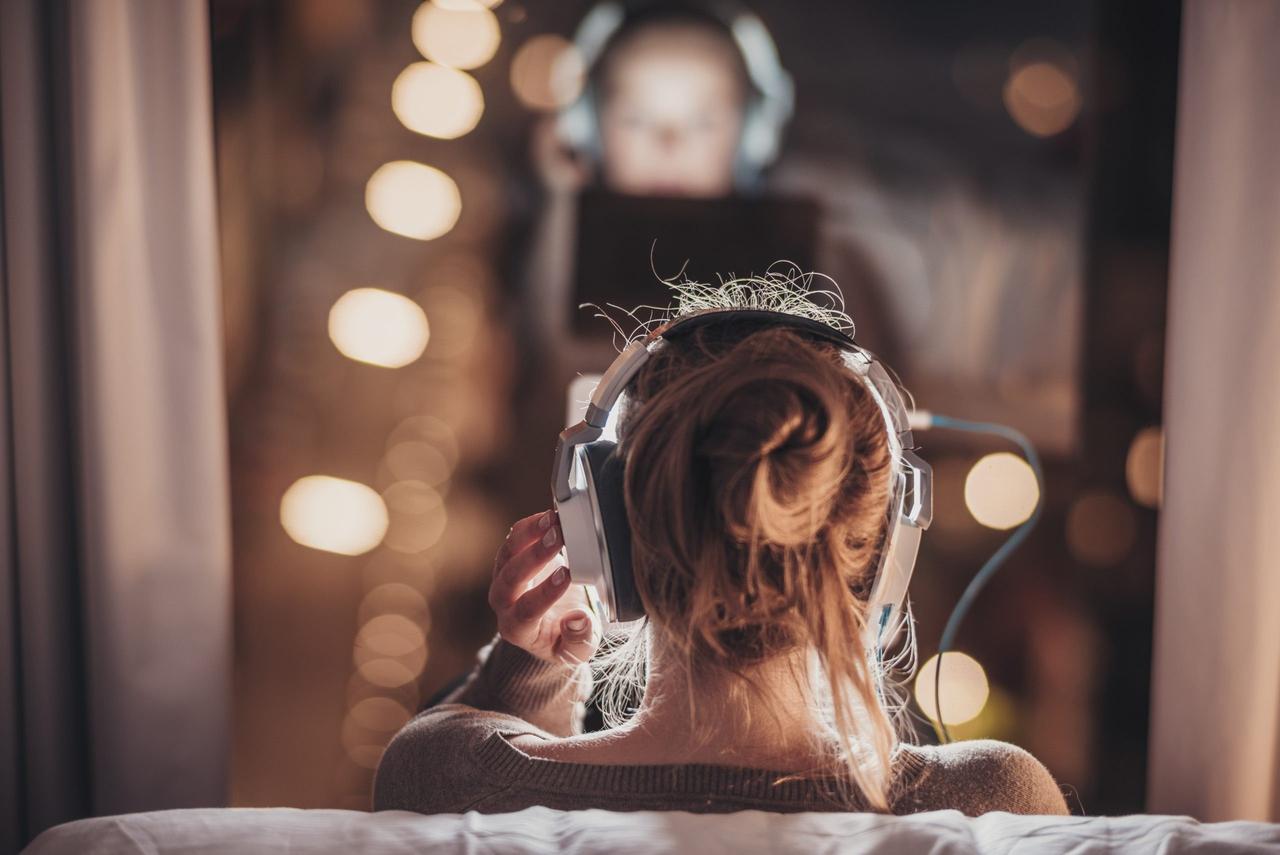 Forget having 'a song' as a couple – most of us have dozens of tracks that strike a chord (literally) when they walk down memory lane. Another cute indoor date idea is to spend some time compiling the songs that make you both think of each other, and your favourite moments together; there's no end point to this either, so you can keep adding to it as you pass through new chapters in your story.

READ MORE: The 150 Best First Dance Songs of All Time
25. Swap Letters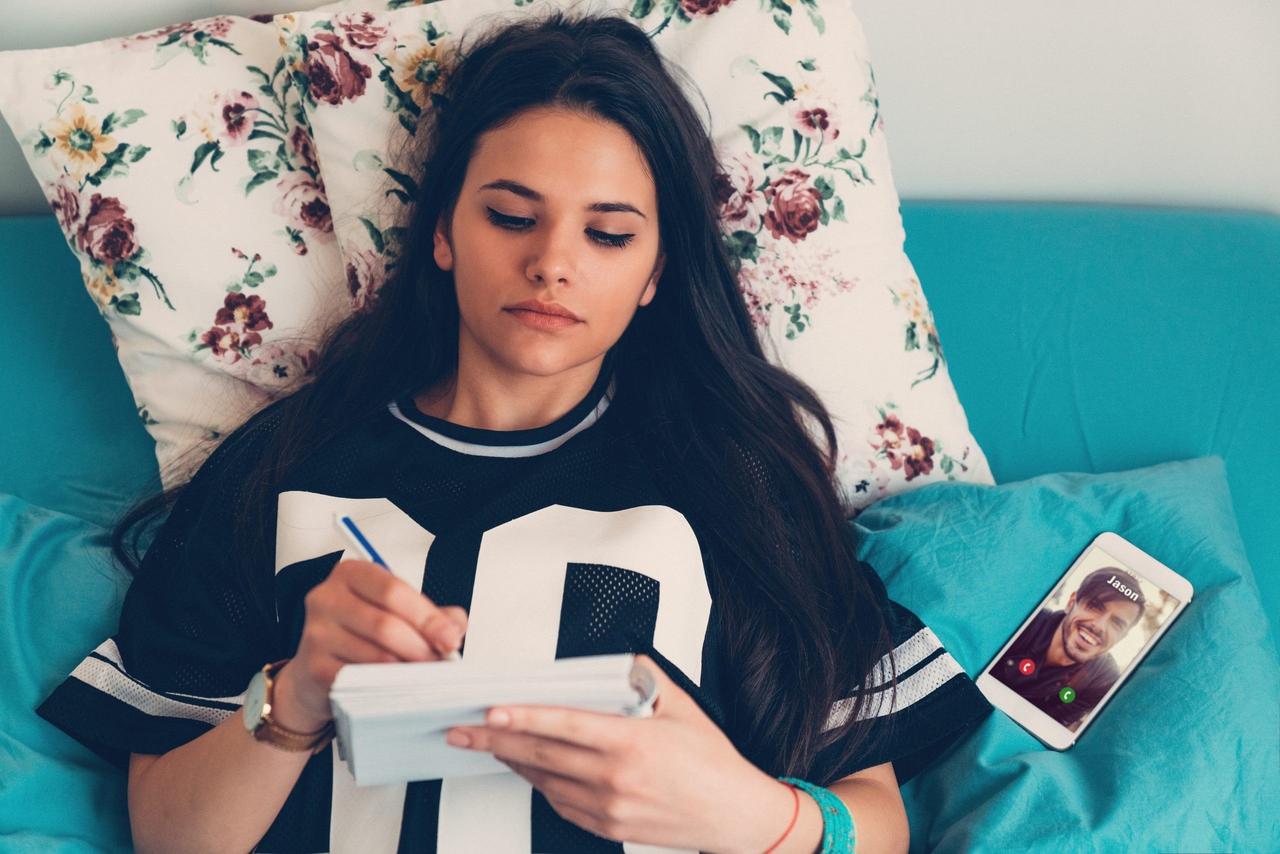 Real talk: we can keep busy and entertain ourselves as much as possible, but there's no denying that the world right now is a disorientating and sometimes scary place. Let your partner know just how much their support has meant to you by writing them a note that they can keep until the world gets back on its feet again. When they finally open it, your words will mean more than you can imagine.
26. Write a Bucket List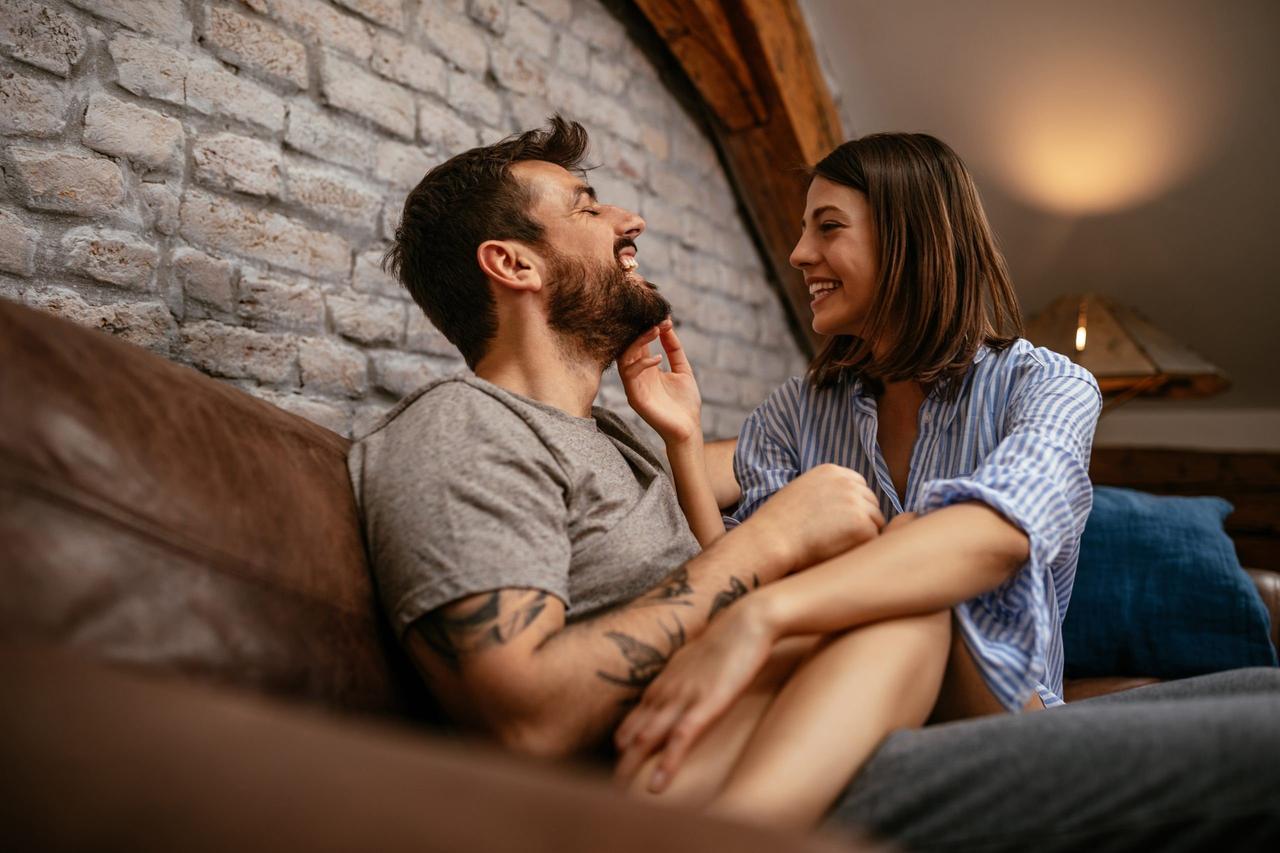 When times are tough, nothing will keep you both going quite like goals for the future. Let yourselves dream big and jot down a list of everything you'd like to achieve together, for the next year, decade, lifetime – it's totally up to you how far you go. Nerd out with a proper spreadsheet, keep it simple with a shared note on your phones, or go old-school with pen and paper; either way, when you're done, save it somewhere safe, because you need to be able to tick things off as you make your wishes come true.

Once you've worked your way through these indoor date ideas, don't miss our list of date ideas for newlyweds!