21 Romantic Ways to Surprise Your Bride or Groom on Your Wedding Day
Surprise the one you love with one of these beautifully sentimental ideas - it will make them even more excited to marry you!
We have included third party products to help you navigate and enjoy life's biggest moments. Purchases made through links on this page may earn us a commission.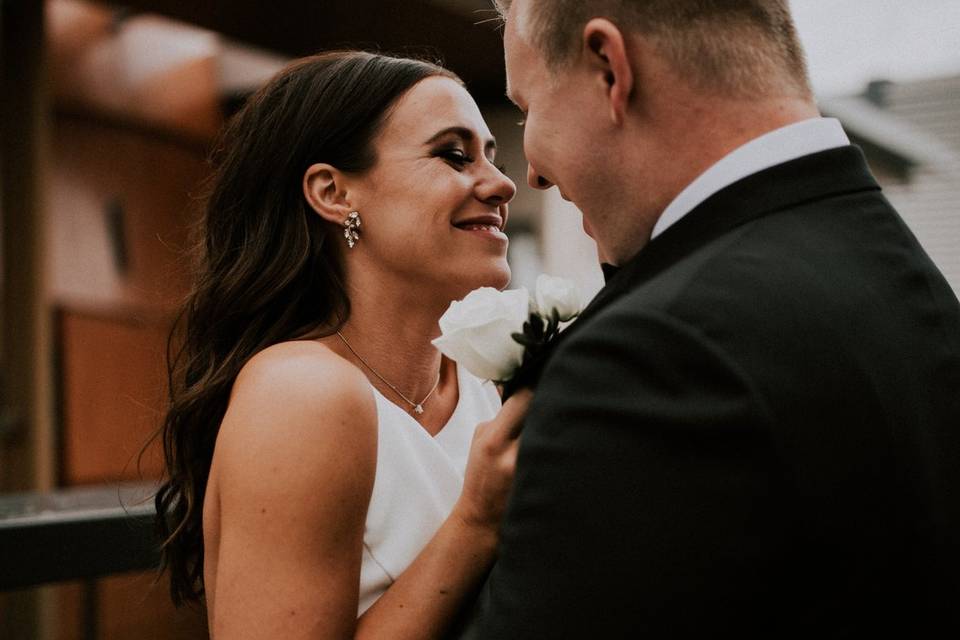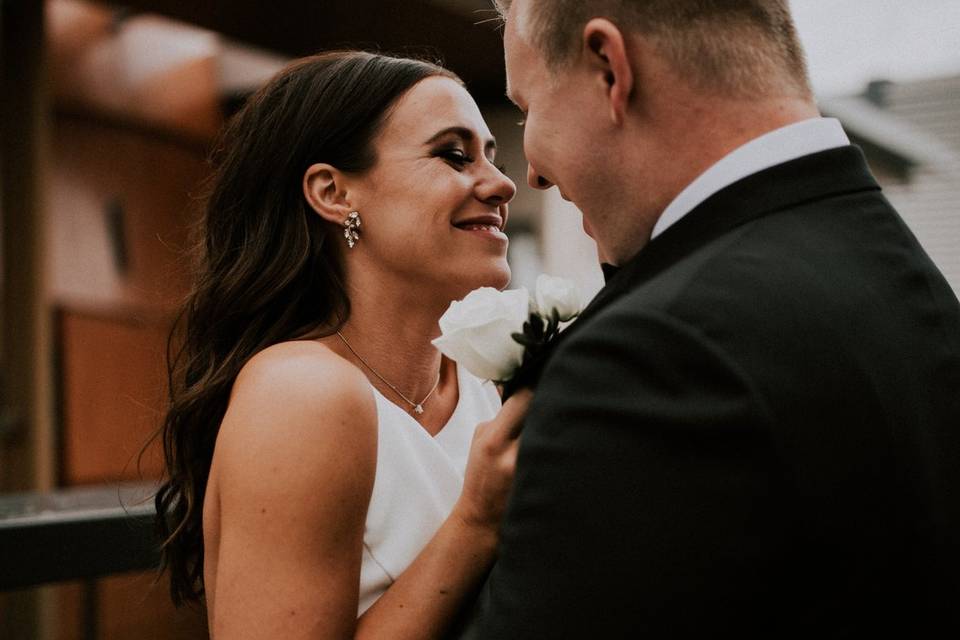 Are you thinking about a gift for your other half for the morning of your wedding? Why not surprise your partner with something really thoughtful on the big day – we've rounded up the best ways to surprise your bride or groom on your wedding day.
If you're thinking a little more outside the box, take some inspiration from these crazy celebrity wedding gift lists!
Love Notes Journal
In the run up to your wedding keep a journal and write down all the reasons why you love your partner – it could be small things, like the way they always make you tea in your favourite cup, or big things like taking care of you when you're sick. Present them in a beautiful journal like this one from Lily Summery (any excuse to shop for wedding stationery, right?) for your other half to read through on the morning of the wedding.
Send a Picture
Get your bridesmaids together with a sign saying something like 'Wait until you see her' like this one from Down Home Dixie Decor, or get the groomsmen together with signs saying 'He can't wait to see you' and text it to them – this is a low cost way to send them a sweet surprise.
READ MORE: 23 Wedding Photos You Need to Capture
Get Your Rings Engraved
Steal away your wedding rings before the ceremony and get them engraved with something meaningful – whether that's the date you met or a favourite song lyric or quote. We've got some gorgeous inspirational quotes about love and marriage to get you started.
Plan a Moment Away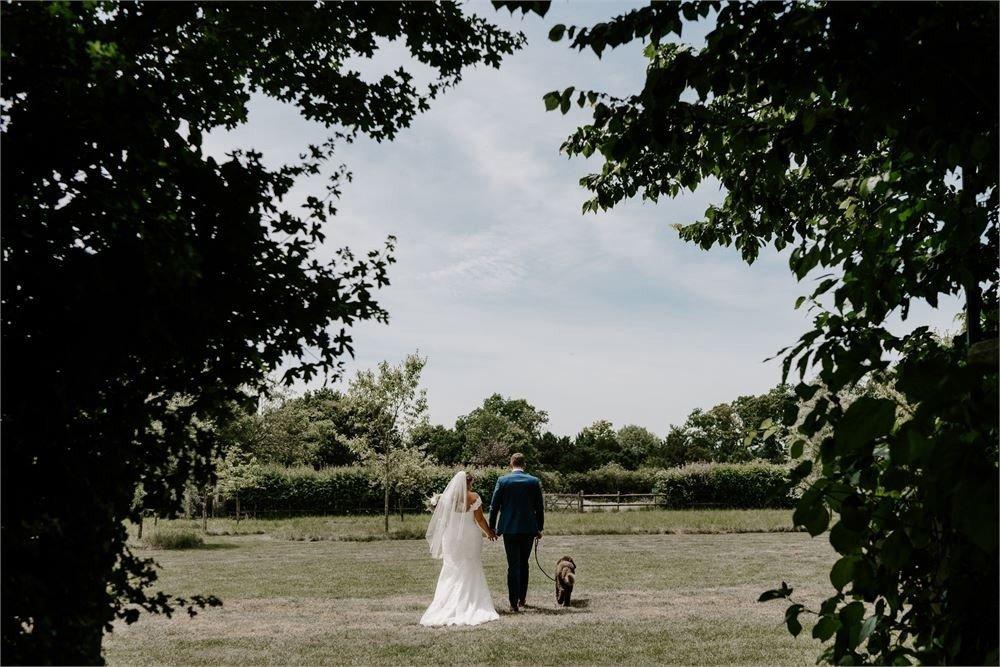 Image Credit: Josie Hooper Photography
A good question to ask your wedding venue is if there is a space where you can go after your wedding ceremony, just the two of you, to let it all sink in. You could arrange for a couple of glasses of bubbly and some candles to be waiting in a room or take a romantic stroll together. Your partner will appreciate all the effort you've gone to just to have a few moments of their time.
Prepare a Breakfast
If you're staying at the same place on the morning of your wedding why not organise a surprise breakfast to be delivered to their room? Order all of their favourite things in – alongside a few glasses of buck's fizz. If you want to make it even more special then these cute egg cups from Julia Davey Ceramics would be a cute finishing touch.
READ MORE: 17 Breakfast Ideas for the Morning of Your Wedding
Stash a Hamper in Their Room
For those that aren't getting ready in the same place, visit beforehand (or ask a friend for a favour) and drop off a hamper full of goodies for your bride or groom to enjoy whilst they're getting ready. Include champagne, their favourite snacks and a heartfelt note. If you want something ready made then this hamper from Lottie Shaw's is filled with delicious treats.
Have a First Look Photo Shoot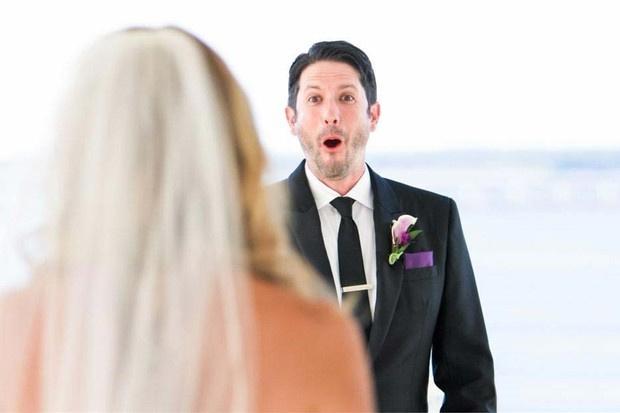 Image: Vintage Heart Photography
There's something really magical about the moment a groom first sees his bride – check out our favourite first look wedding photos if you don't believe us. If you don't want to share that moment with lots of guests, arrange to have a private shoot beforehand, just the two of you. The groom could be blindfolded if you're superstitious, but at least you'll get to share a quick hug before the ceremony.
READ MORE: 29 First Look Wedding Photos
Pass Them a Note
This could be one of your ring bearer's duties, or a favour from the flower girl. Write a cute note to your partner and get the flower girl, ring bearer or bridesmaid to hand it to them when they reach them at the altar. We like the idea of it saying something really simple, like 'I can't wait to marry you.'
Order a Personalised Ring Box
An extra special ring box will make that moment you exchange rings even more special. We adore this rustic wooden style from Snugglefeet that can be personalised with your names and your wedding date.
READ MORE: 17 Wedding Ring Boxes You Will Cherish
Plan a Midnight Feast
Chat to your venue or caterers about keeping some food on hold for you, as well as a bottle of champagne which you can take back to your room at the end of the night. Chances are you'll have been so busy having fun you won't have eaten much, so you can have a delicious midnight feast together as you toast your big day.
Book a Band
Here's a wedding lesson we learnt from Friends (there are lots of them!) – if your partner has your heart set on something and you can give something up to make it happen, it's almost always worth doing. Be like Monica and book the band your Chandler loves – it'll be the perfect way to surprise them at the reception.
Customise Their Clothing
Steal your groom's tie or bride's shoes before the big day and get a customised message added to them. It could be a personalised label on the back of the tie, or you could hand write a message on the sole of the shoe. It's simple but a definite tear-jerker. We especially love this special message shoe transfer from Simply Unique UK.
Get a Garter
Garters are a traditional piece of wedding attire, but that doesn't mean you can't have fun with yours. A pretty wedding garter will be a surprise traditional touch under your wedding dress – we love this delicate design from Victoria Millesime.
Personalise Your Polish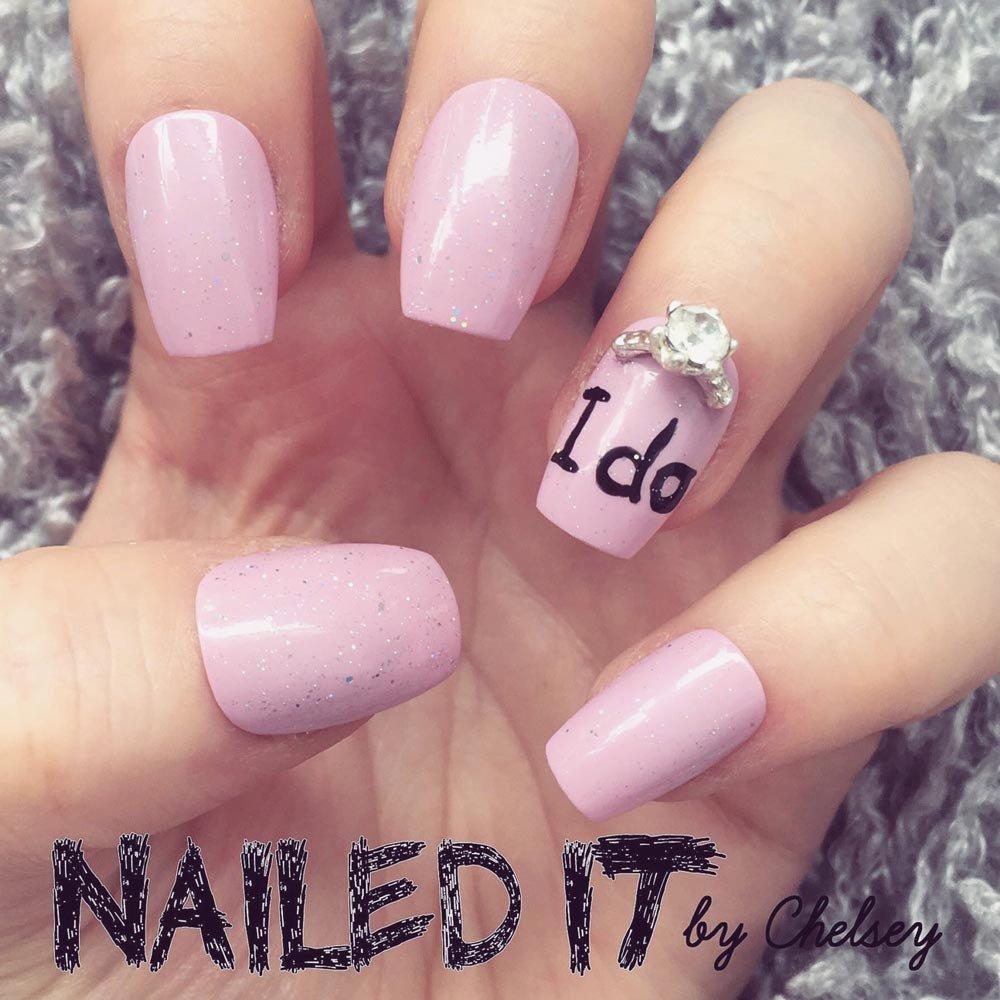 Image credit: Nailed It By Chelsey
Wedding nail art is a trend that can't be ignored. Why not personalise your manicure with a message on your ring figure? It could say Mrs and your new married name, 'I do', or even 'I love you' so your partner will see it as they slip your wedding ring on to your finger.
Send Them Socks
We'll try and resist the 'so you don't get cold feet' line, but you know the old jokes are good jokes for a reason. Send some cute socks to their room when they're getting ready – like these ones from Solesmith – as a secret way to add a personal touch to their look. Browse our edit of the best grooms' socks for more ideas.
Practise a Dance Routine
Surprise your partner at the wedding reception by learning a dance routine – whether it's to jazz up your first dance, or something you pull off with the groomsmen or bridesmaids, it'll not just surprise your other half but everyone at your reception too. Don't miss the best first dances caught on camera, if you need a little inspiration.
Organise a Groom's Cake
If you're the bride, you've probably put a lot of time and thought into what the wedding cake looks like. It needs to match your colour scheme, work with the theme and taste amazing. If your partner wanted something a little more quirky but it didn't quite go, now is the time to surprise him with a groom's cake, in his favourite flavour.
Book a Getaway Car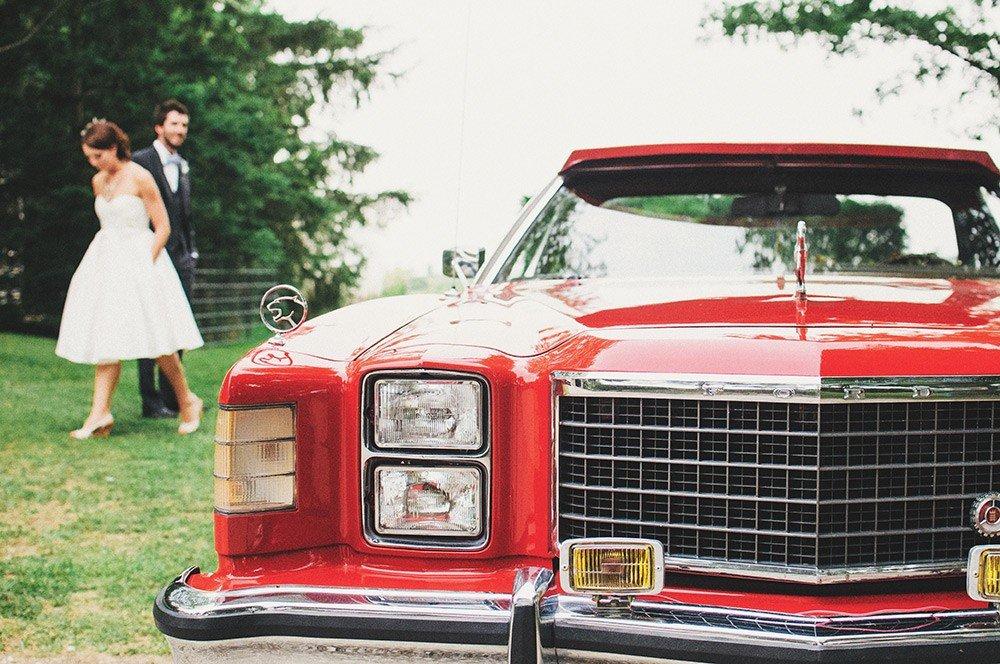 Is your partner a bit of a petrolhead? Organise an amazingly unusual wedding car to take them to the venue, or for pictures after the ceremony.
Have a Radio Dedication
If you know your other half loves listening to the radio, organise for their favourite DJ to give them a shout out whilst they're getting ready. Make sure the people they're getting ready with know so they can guarantee the radio is on. This is a great idea to them replicate on your wedding anniversaries with the same song.
Contact Their Favourite Celebrities
Start your own Twitter campaign or track down your partner's favourite celebrity's PR and ask for a message from them – it could be a video message or even a signed photo – and surprise them with it on the big day. They'll love it!
Organise a Surprise Trip
Is a honeymoon not in your budget? Don't worry. We've rounded up the most amazing UK mini-moon ideas that won't cost the earth so you can surprise the one you love, or consider a mini-break and gift your partner with a cute passport holder – like this one from Koko Blossom.
If this has got you feeling super emotional, don't miss the most romantic ways to personalise your wedding.