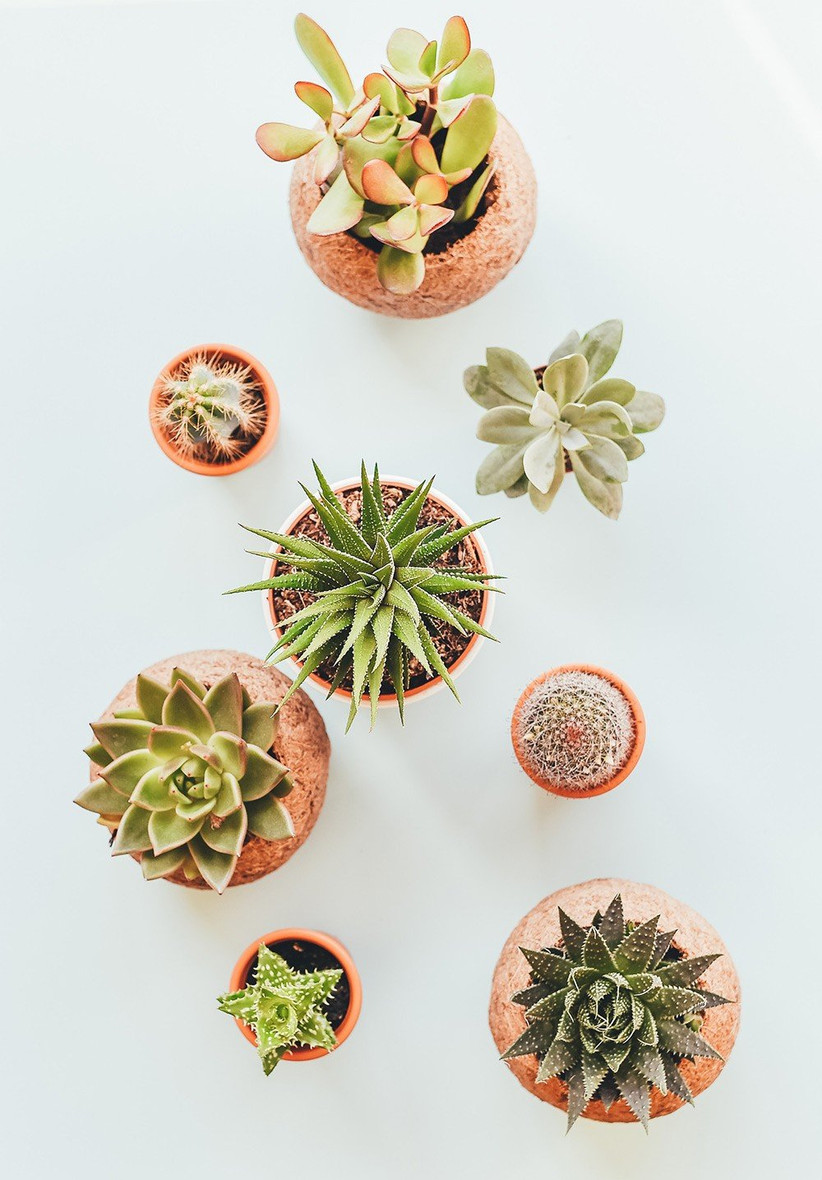 As your guests walk into your wedding reception, you want to make an impact with the overall look of the room and a big part of this will be how you decorate your wedding reception tables.
To help inspire you, we've put together 50 amazing DIY wedding centrepieces for brilliant and unusual reception tables — and the best bit is, you can easily make or put together every single one of them yourself.
READ MORE: The Best DIY Wedding Ideas
DIY Wedding Centrepieces with Flowers
If you want to create your own DIY centrepiece using flowers then think about when you want to make them. If you are using fresh flowers then you really want to be putting things together the night before the wedding and if you want to minimise your costs then consider using dried or silk flowers. Alternatively you might want to use flowers from your own garden.
READ MORE: Wedding Flower Names – A Guide to Your Wedding Flowers
1. Wine bottles sprayed gold and filled with flowers and candles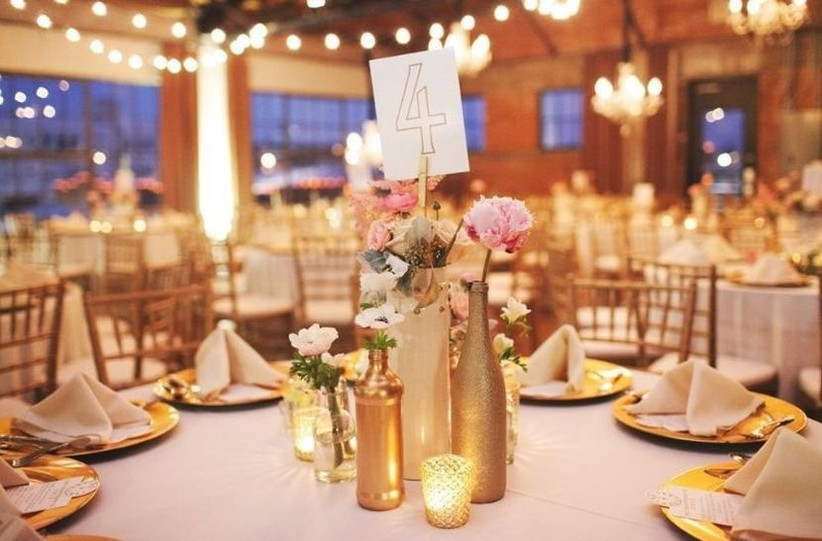 Image: Bencel Hire
2. Wicker baskets filled with fresh or dried flowers
3. Wooden boxes in place of vases (and they can double as table names)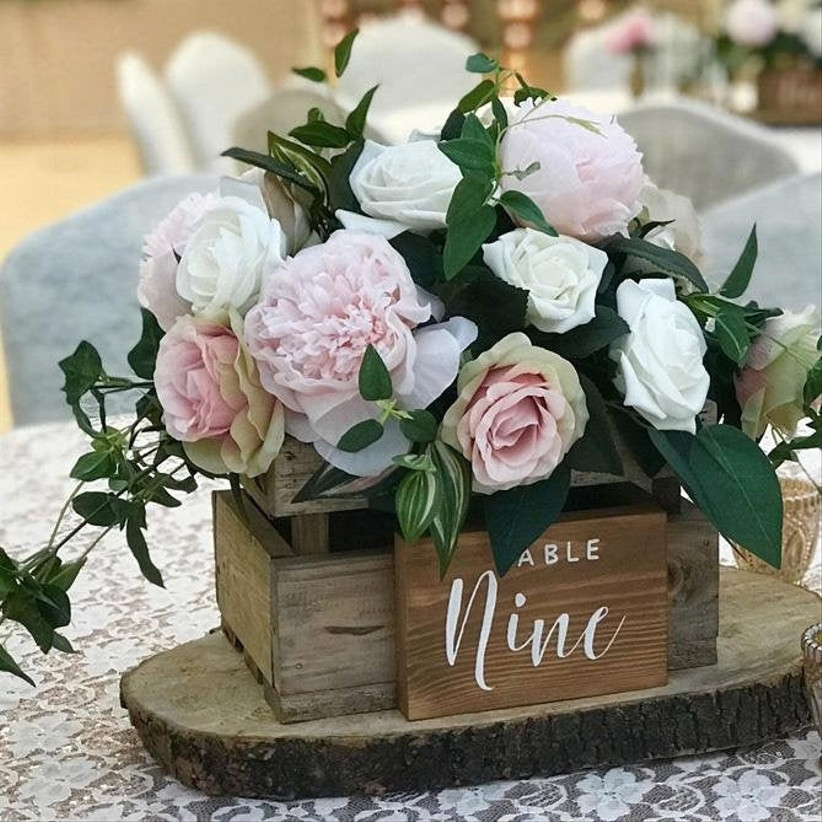 Image: The Wedding of My Dreams
4. Two or three orchids in an oversized glass vase
5. Pumpkins filled with flowers for a beautiful autumn wedding
6. A tall vase holding a single flower for each table
7. An antique bowl filled with fresh flowers
8. A selection of decorations, like flowers, candles and ornaments, all in the same shade
9. A selection of small plants that guests can take away as favours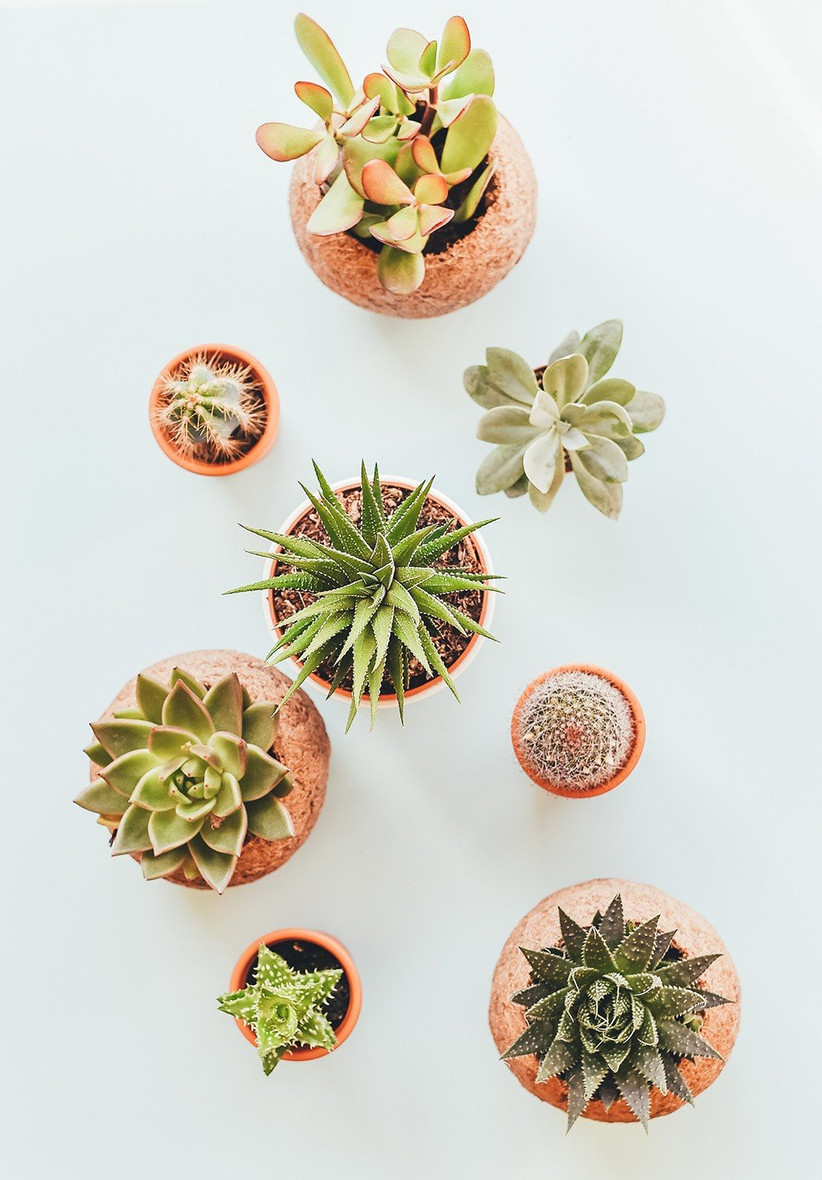 10. White flowers or ivy with silver sprayed twigs or foliage for winter weddings
11. Evergreen sprigs with winter blooms and berries
12. Gin bottles in place of vases (which are more cost effective as you need fewer flowers!)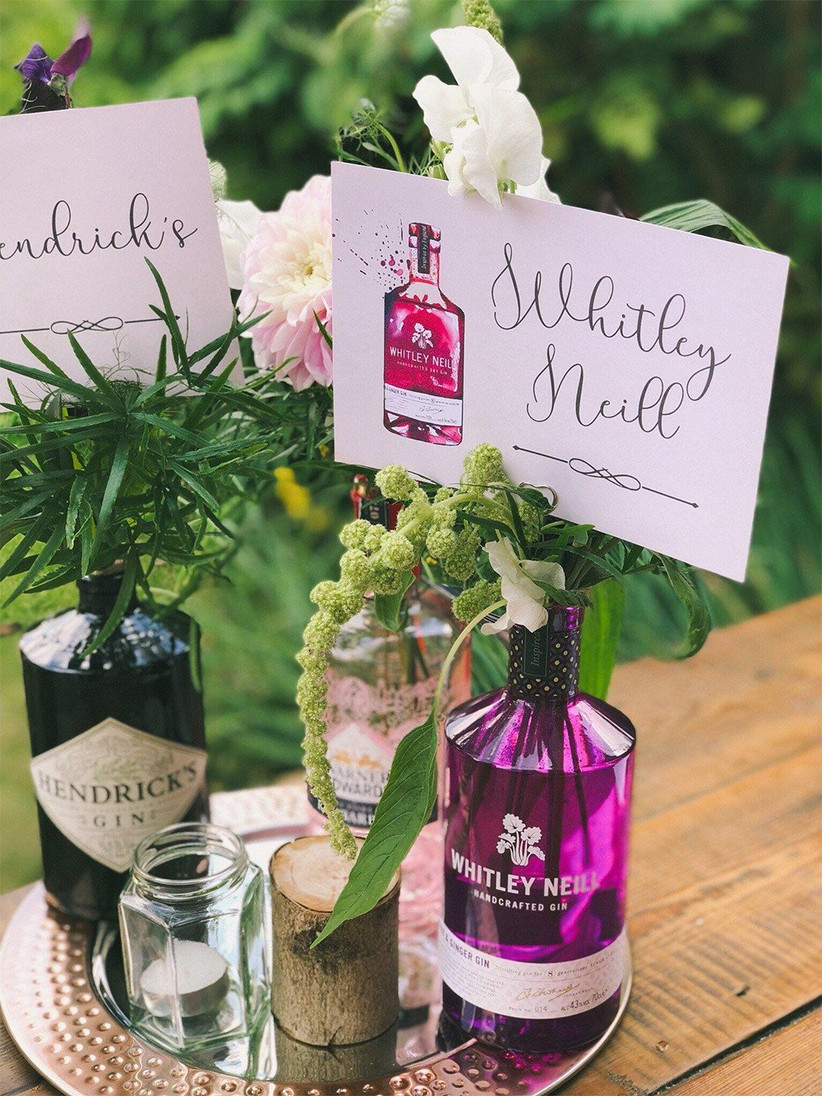 Image: Plain Sage Designs
13. Goldfish bowls filled with large fresh flowers
14. Fresh flowers in a metal bucket
Cheap DIY Wedding Centrepieces
Are you trying to stick to a serious budget? Then use some of our most cost effective wedding centrepiece ideas. The trick is using something you already have or will have for the wedding – such as drinks or used jam jars.
READ MORE: Budget Friendly Wedding Ideas – 37 Ways to Cut Costs
15. Individual flowers in small vases mixed with candles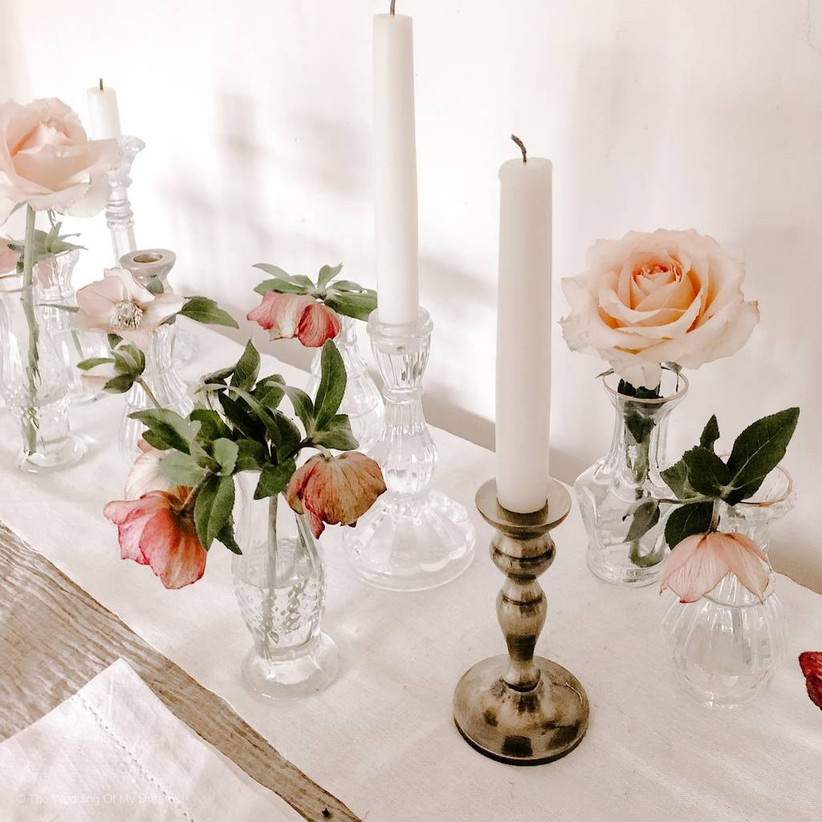 Image: The Wedding of My Dreams
16. Bottles decorated with shells, pebbles and starfish (perfect for a beach-themed wedding)
17. Living centrepieces of growing herb pots that guests can add to their meal or cocktails
18. An ice bucket filled with beers and wine
19. Halve limes or lemons and display them — flat side facing outwards — in a glass vase with leafy greens and flowers on top
20. Different shaped and sized glass bottles with flowers in
21. A vase of baubles for a winter wedding day
22. Paper lanterns illuminated with LED lights
23. Garden flowers, like hydrangea, in an oversized jam jar
Easy DIY Wedding Centrepieces
Do you love the idea of DIY but don't want anything too time consuming? Then browse some of our favourite easy and simple DIY wedding centrepiece ideas
24. Oversized balloons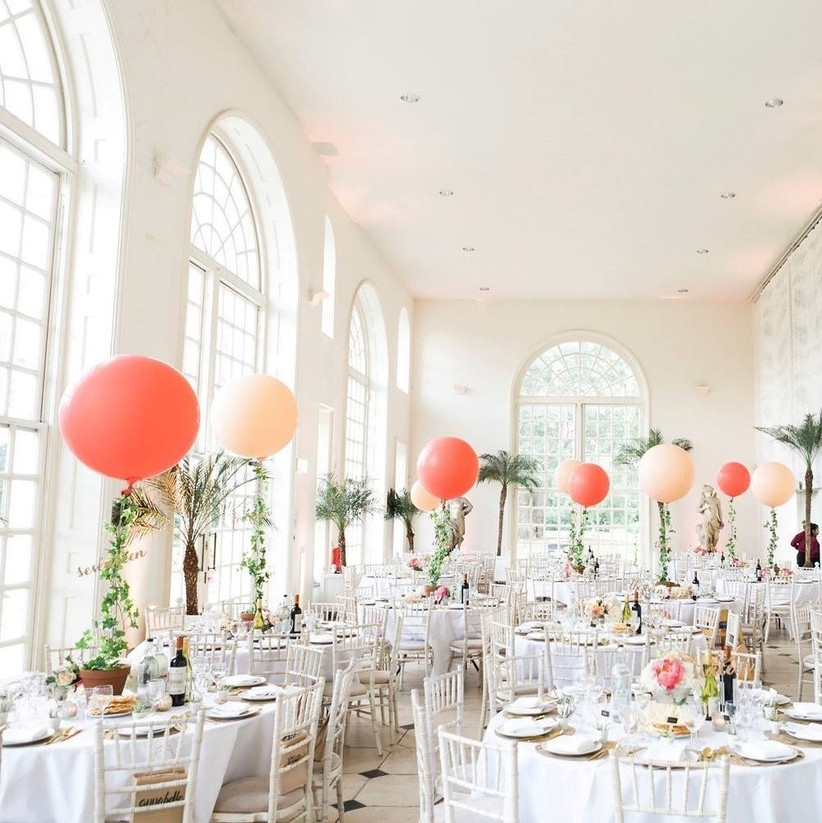 Image: Bubblegum Balloons
25. A display with mismatched cups and china filled with fresh flowers
26. A container holding fun glasses, moustaches and lips on sticks for your guests to play with
27. Some of your favourite photos or wedding photos from your parents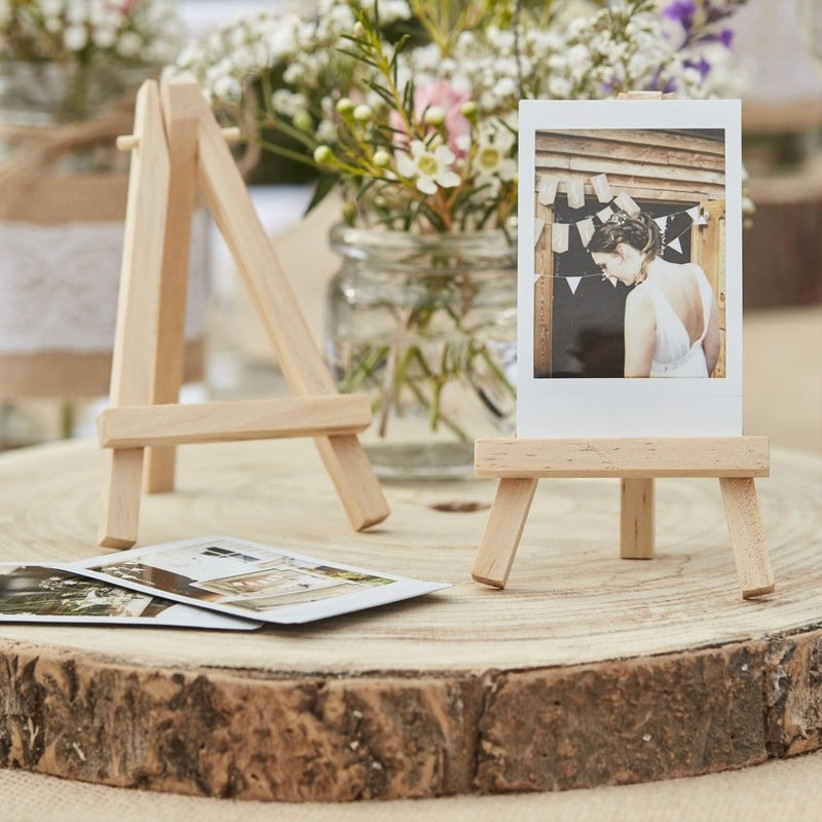 Image: Supersweet Party
28. Mason jars filled with sand or shells for a seaside theme
29. A box of retro games, like Cluedo and Scrabble, to keep guests amused
30. Antique style hurricane lanterns lit with church candles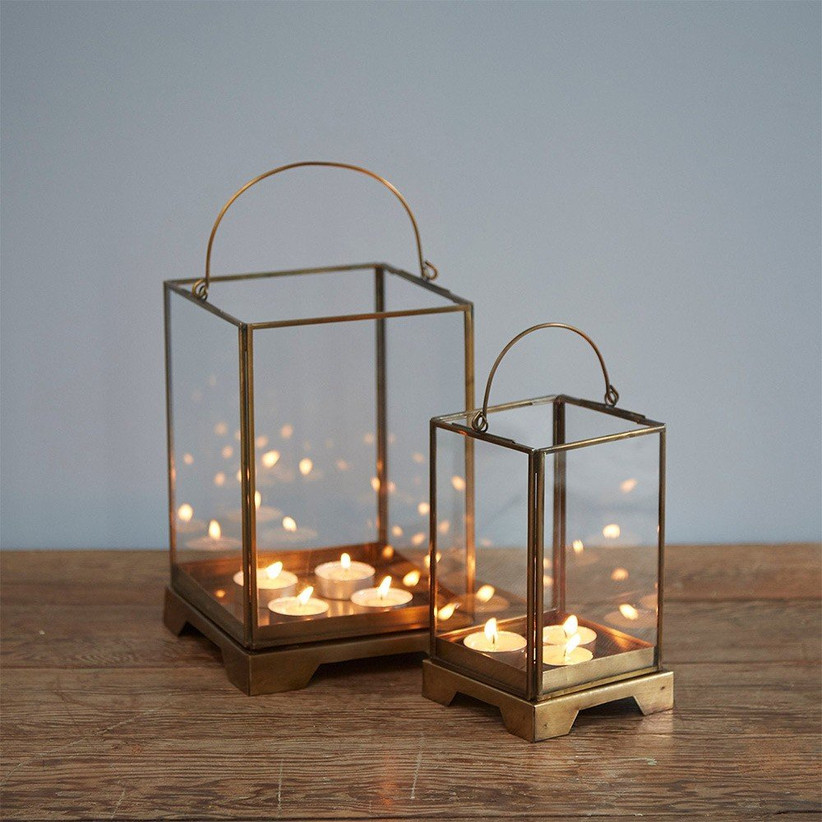 Image: By Amber and Rose
Homemade Wedding Centrepieces
Technically all your DIY centrepieces are homemade but if you want to add a personal touch then giving away samples of homemade jam, honey or cakes you have baked yourself would be a lovely finishing touch.
READ MORE: 21 Homemade Wedding Favours
31. Traditional sweetie jars or jam jars filled with candy canes
32. Mini wedding cakes on each table for guests to cut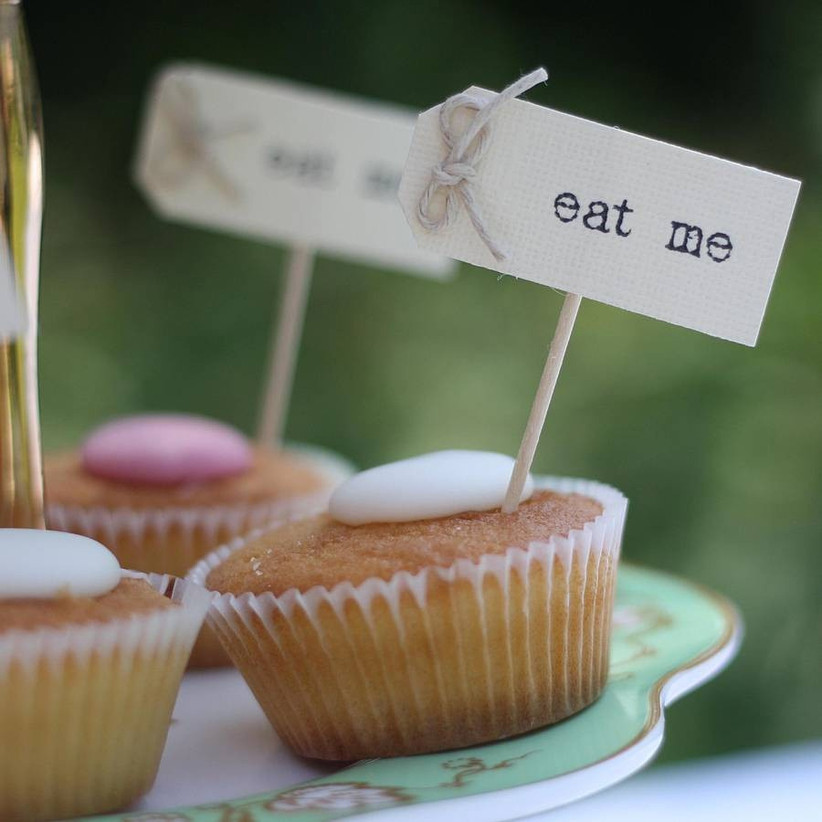 Image: Wedding in a Teacup
33. Small macaroon towers on each table
34. A cake stand filled with home-baked goodies such as brownies, flapjacks and iced fairy cakes
35. Make your own jam or label local honey with your names and wedding date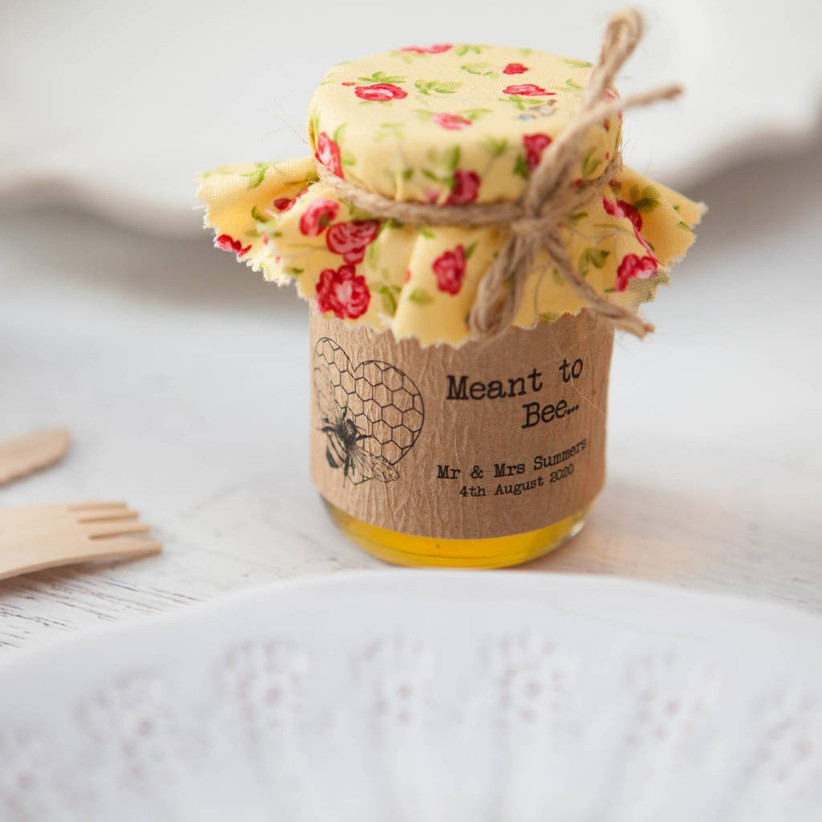 Image: Wedding in a Teacup
36. Distill your own gin and decant into favour bottles
Vintage DIY Wedding Centrepieces
It's easy to create your own vintage-style centrepieces, think teacups and teapots filled with fresh flowers or vintage fabrics tied around vases.
READ MORE: 47 Stunning Vintage Wedding Ideas
37. White porcelain vases filled with roses in different shades of the same colour
38. A vintage typewriter decorated with flowers or foliage
39. A silver cake stand covered in white crackers for a December wedding
40. Confetti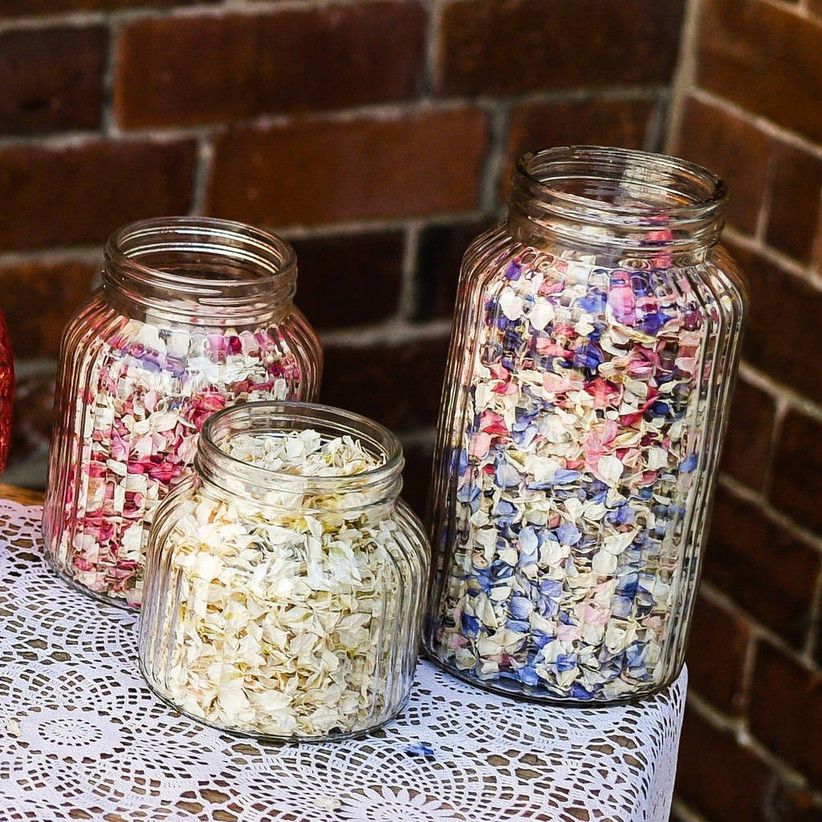 Image: The Wedding of My Dreams
41. Old teapots filled with flowers
42. A collection of pillar candles in different sizes and colours, displayed on a log slice
43. Vintage vases spray-painted with pastel or metallic colours
44. An old bird cage decorated with leaves or flowers
45. A wedding cake stand topped with fresh flowers
Rustic DIY Wedding Centrepieces
If you are making your own centrepieces then rustic is a perfect theme (because if you make a mistake or have an inconsistency you can say it's part of the rustic vibe!). Start browsing some of our favourite rustic centrepiece ideas – ideal for a woodland wedding.
READ MORE: 27 Rustic Ideas for Your Big Day
46. Old books and photo albums stacked in the centre of your tables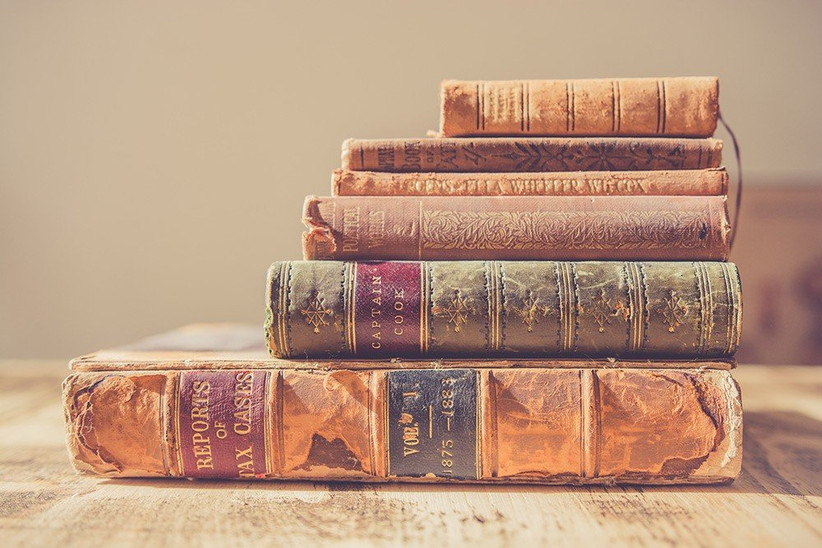 47. A blackboard in a photo frame painted with the table number or a special message
48. A cheeseboard (or tiered cake stand) beautifully arranged with local cheeses
49. Small sections of tree trunk used as stands for scented tea lights or vases
50. Mason jars sprayed bronze and filled with flowers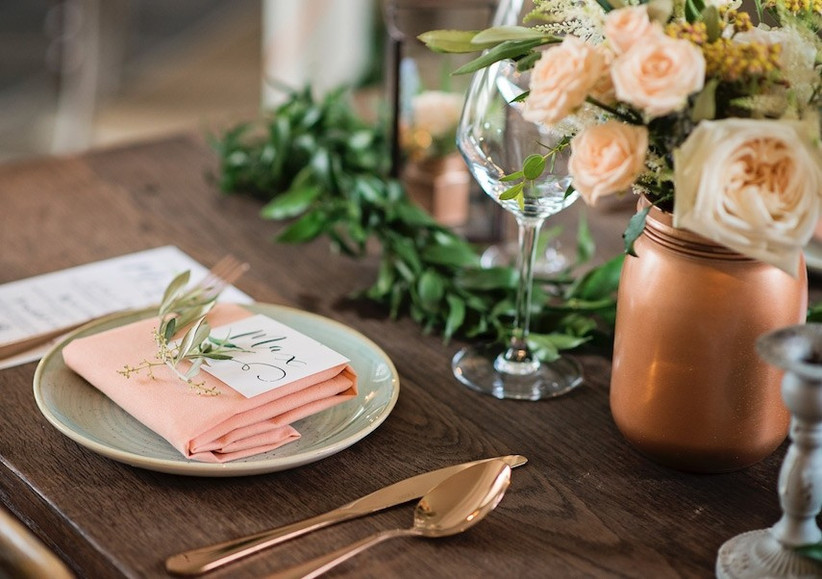 Image: Boelle Events
Are you looking for even more wedding centrepiece ideas? Then start browsing our gallery of wedding reception décor ideas.
If you're feeling inspired to get hands on and do more DIY wedding details, we show you how to make your own confetti cones.