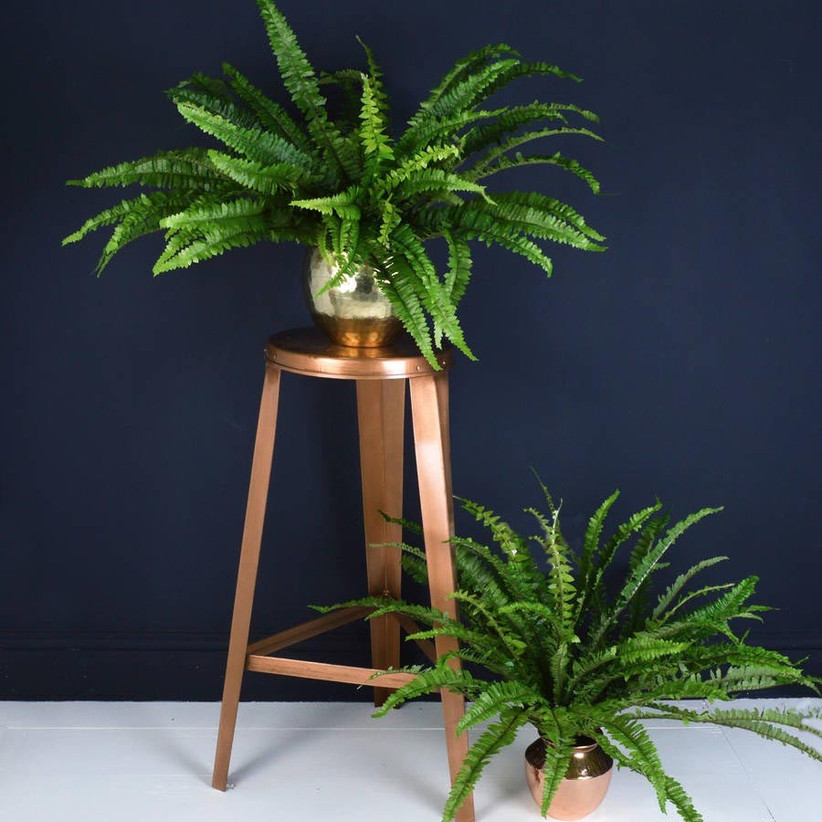 There are so many things you can include on your gift list – but to avoid being too random with your requests, why not theme the list? If you and your partner want to reduce your carbon-footprint, and embrace your inner Bear Grylls, why not use your wedding gift list as the tool to do so?
Opt for an eco-friendly gift list full of green gifts. These gifts can vary from days outdoors in the fresh air, to good food preparing lessons. There are plenty of green gifts which your guests can buy you, and we're not just talking about plants, plants and more plants (although they are nice too!). Make sure you read our wedding gift list tips to help you write your gift list.
Water Feature
If you want to spruce up your garden as you embark on your new marital life, why not ask your guests to buy you, or put money towards a water feature or piece of garden furniture. As a newly married couple, you will probably want to hold social events at your home and be the hosts and having a gorgeous feature in your garden will paint the prettiest picture for a venue.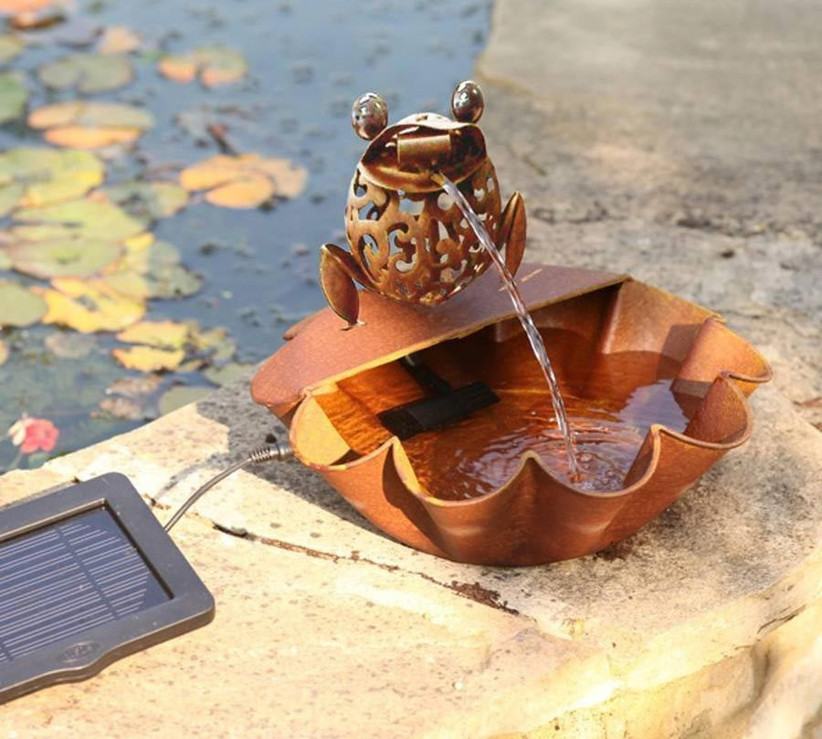 Image credit: Garden Selections at Not on the High Street
Adopt an Animal
Are you animal lovers, but your landlord doesn't allow pets – or you may even be allergic? How about requesting an 'adopt a pet' package, or even sponsoring an animal? Your guests could solve your problem by paying for you to adopt a tropical animal or wild beast for you and your partner to become the parents of. There are loads of options for this present and so many different animals to choose from. This also goes towards the cause of preserving endangered animals, which is a good deed indeed!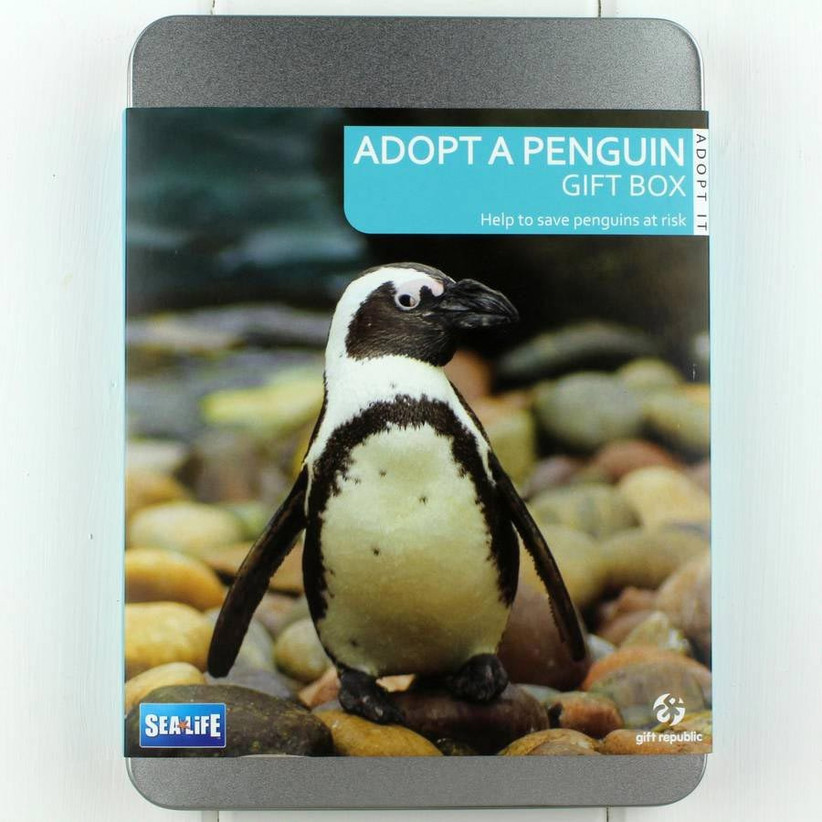 Image credit: Nest at Not on the High Street
Plant a Tree
There are many forests and pieces of land all over the world where wildlife and trees are in danger of being cut down. In recent years there has been a rise in charities which plant trees in new areas and preserve existing areas, and for a small sum, people can pay to have trees planted. There are even websites which plant new trees to create wildlife in the UK. If the preservation of nature is important to you want to reduce your carbon footprint, this may just be something to put on your gift list.
A great idea is this adopt an olive tree gift where you get three tins of oil from your tree shipped to you every quarter. It's a total win-win: protect the planet and get delicious healthy oil to cook with or use as a dip.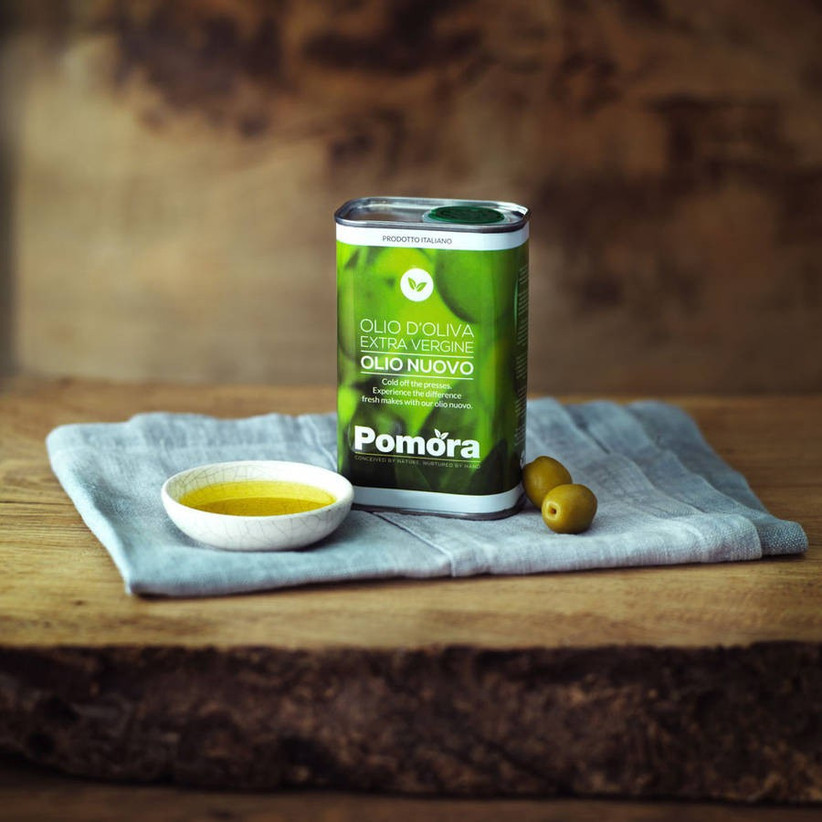 Image: Pomora at Not On The High Street
House Plant
If you, like most girls, have watched Matthew McConaughey and Kate Hudson's love blossom in 'How to Lose a Guy in 10 Days', you will also know the importance of plants in relationships. Why not add your own 'Love Fern' onto the list. There are plenty of indoor plants which last a lengthy time and can be a representation of your marriage if you receive it as a wedding gift. You could have yourself a 'Love Cactus' or even a 'Love Bonsai Tree' if you're limited on space. It worked for Ben and Andy in the best-selling chick flick, so why wouldn't it work for you and your partner?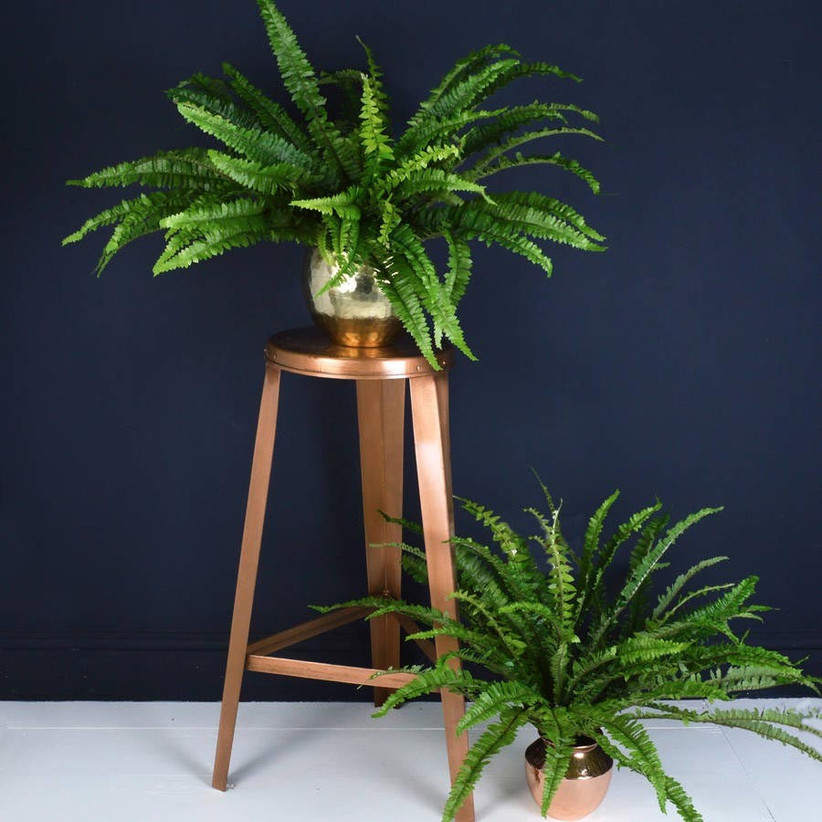 Image credit: Miafleur at Not on the High Street
Allotment
An allotment is a perfect way to enjoy all the aspects of gardening and growing plants and vegetables, for those who don't have the facilities or garden at their home. Allotment prices are slowly rising so now is a great time to invest and depending on your area, some can be as cheap as £38 for the whole year. Even if gardening isn't your chosen hobby, it is a great hobby for you and your other half to start together and growing your own vegetables and herbs can be more rewarding than you think. And here's a tip – if you are completely alien to growing organics, there are lots of apps you can get on your smart phones to help you plan and utilise your allotment space as best you can.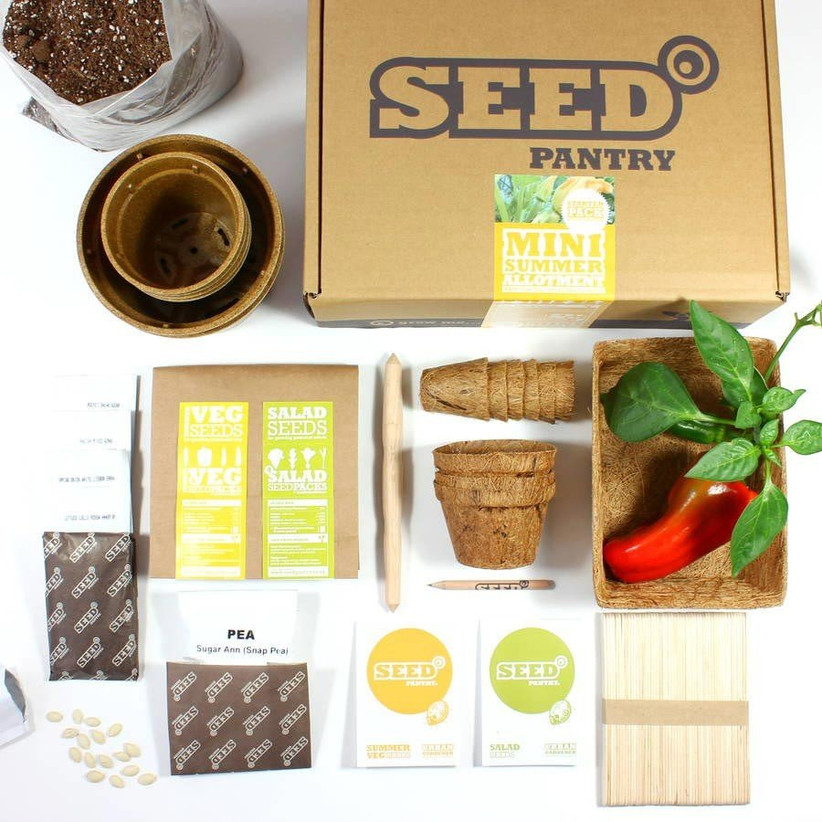 Image credit: Seed Pantry at Not on the High Street
Nature Day Out
Green gifts don't always have to be about healthy living and eco-friendly assets; they can also come in the form of fun days out. Having an experience as a gift instead of a physical present could be a breath of fresh air – literally! Places like 'GoApe!' and PGL offer great deals for days out and weekends away and this could be a super fun activity for you and your other half to do as a present. The pictures would be fantastic and you could send a copy of the funny ones to whoever brought you the present to say thank you.
Wildlife Home
Encourage wildlife to come to your garden and make it their own with a home for them. You can ask your guests for a bird house or bug hotel, or for a large wildlife house that everyone can contribute towards. This will be a gift that keeps on giving as you enjoy your garden with the local wildlife.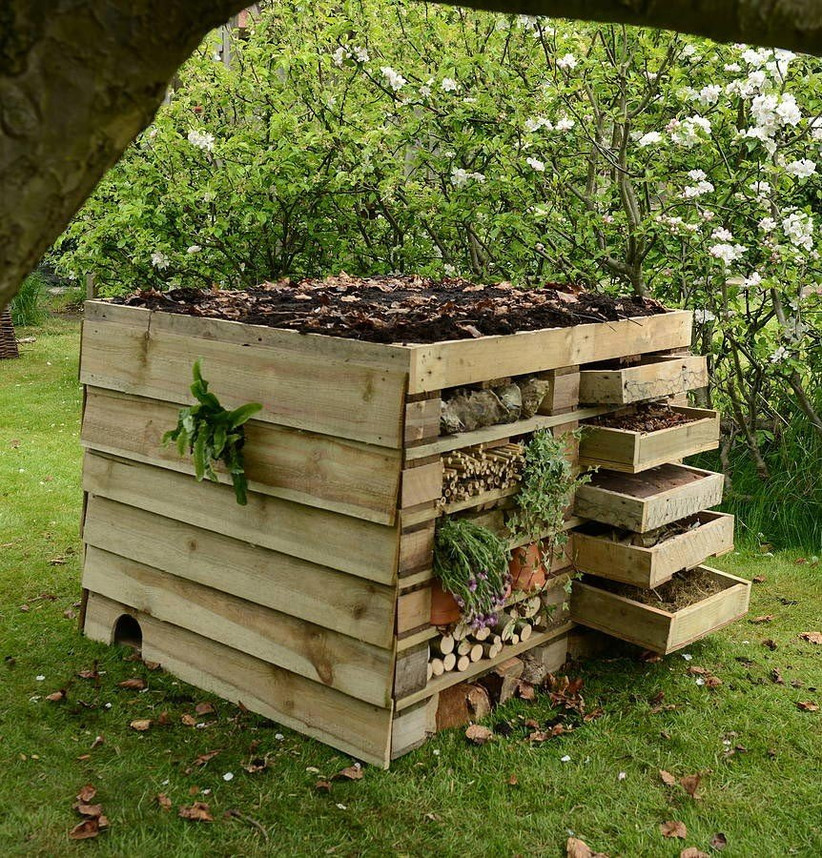 Image credit: Bug Storeys Ltd at Not on the High Street
Pass to National Trust Parks
National Trust or English Heritage passes for a year could make for a lovely present from your guests. This would give you the ability to have plenty of days out free of charge and is also a great excuse to see wonderful parts of the UK all in one year. You could keep a photo gallery of each place you visit and check the destinations off the list as you go. This would mean that the pair of you would be spending a lot of your first married year outdoors in the fresh air appreciating the country's finest landmarks and helping to support them.
Couples' Cooking Class
For all those vegetables you'll be growing in your allotment, it may be wise to ask for some couples cooking classes. Even if as a pair you give Jamie Oliver and Nigella Lawson a run for their money, you can never know too many recipes and it might be a real laugh learning to cook together. You could use the new recipes and tricks that you learn and put them to practise by throwing an array of dinner parties and mini Come Dine With Me sessions between you and your friends.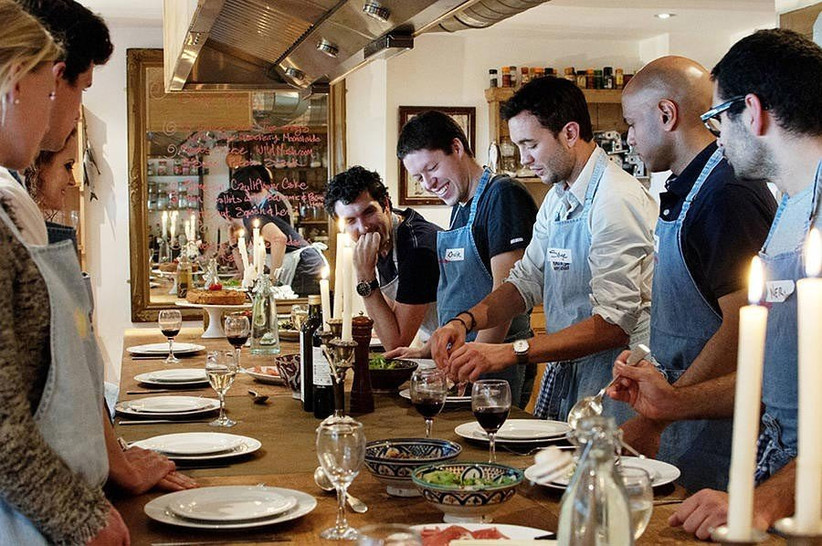 Image credit: Food at 52 at Not on the High Street
Organic Cotton Sheets or Towels
This may sound like a less interesting present than the others, however organic cotton sheets, duvets and towels can be a luxurious item which you as a couple may not spend your money on, however it is definitely something to consider. These items can make a big difference in your day to day lives as the quality is obvious. Items such as these are good to ask for as gifts as they are made with respect for the environment, and will help make your home even more lovely. They're also a great choice of gift for a second wedding anniversary.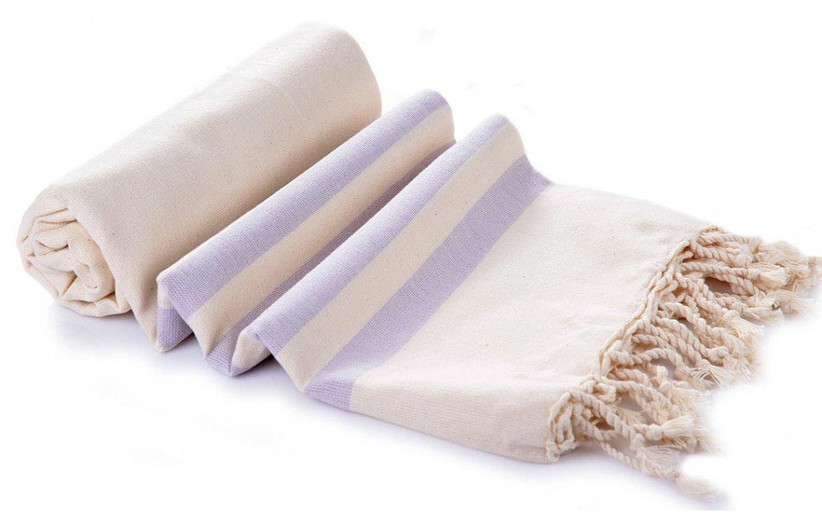 Image credit: thesultanshammam on Etsy
Water Filter
Water filters are a great kitchen accessory to ensure that you are drinking the purest version of your tap water. It fits nicely in your fridge shelf and if you aren't a fan of room temperature water and like yours super chilled, this is the perfect – and cheaper, more environmentally friendly – alternative to constantly buying plastic bottles of water. It's a nice lower budget present for those guests who don't have lots to spend and will be really useful in your home.
Garden Tools
If you are going to be a green couple and embark on gardening as your new hobby – you're going to need some tools! Whether it is in an allotment or your own garden, you will need everything from snazzy gardening gloves, to a bright pink wheelbarrow and a slinky gardening apron. Depending on what type of gardening you will be doing, you will need different tools so do your research and be clear to your guests.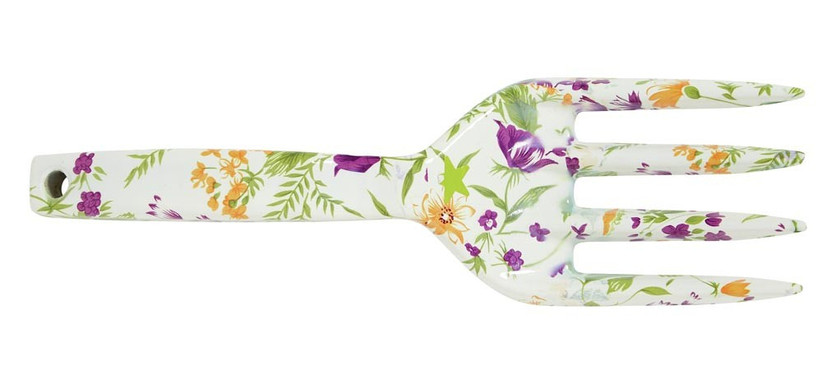 Image credit: Homesense
Organic Cook Book
To tie in with your new organic and outdoors lifestyle, every marital household needs a good old cook book – and you should make yours organic. There are loads of cook books around healthy eating and organic foods and they will look just fabulous on your shelf. Between these and your cooking lessons, you'll have your whole street begging you to cook them dinner. This will also create a really social vibe in your house between you and your partner, as you start enjoying cooking together it will become a running theme within your relationship. Even better – ask for second hand books to be even more eco-friendly.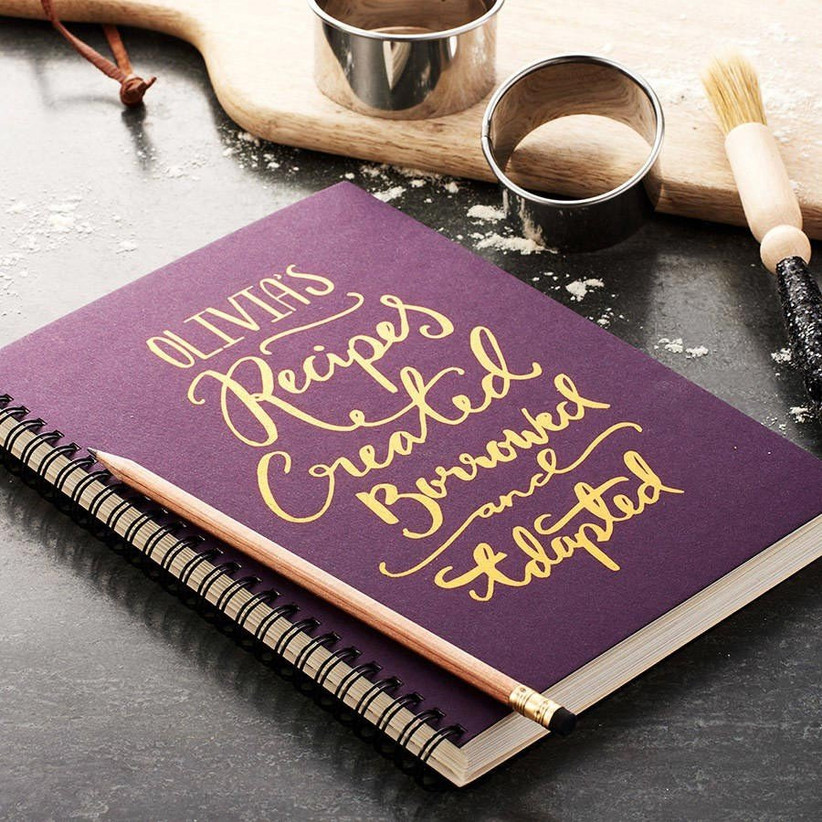 Image credit: Hannah Lloyd at Not on the High Street
Solar Panels
This may seem a bit 'out there' but some couples really see the importance in saving energy and reducing their carbon footprint and the use of solar panels is a really great way to do so. A couple in America asked for donations towards their new solar-life in Chicago at their wedding and saved thousands of pounds in the cost, and further savings came with the use of the solar energy.  If this is something which sits well with you, be sure to ask your guests for a contribution! Create a gifts page instead of a list and explain why this is so important to you, this will encourage people to support you financially in the form of donations if they know more about it.
Charity Donations
Maybe you and your groom are amalgamating have plenty of things. If this is the case, why not ask for your gifts in the form of charity donations to your chosen charity. There may be one which sits close to your heart and that is really important to you. If this is the case, ask for people to give in favour of that instead and do it in your name. This way you can see how much has been raised because of your direction and you could even hold a celebration when you hit a milestone of a certain amount. Giving gift money to charity is a really great way to make people feel good about themselves, and more importantly, benefiting a cause which means a lot to you as a couple.
Bikes
If you live in an area which has a nice bike riding scene or regularly enjoy trips to the country or seaside, ask your guests to pull together to get you and your partner some bikes so you can explore the great countryside together. Bike riding is a great form of exercise but can be as gruelling or as relaxed as you make it and once you have bikes, it opens up your opportunities of weekend getaways.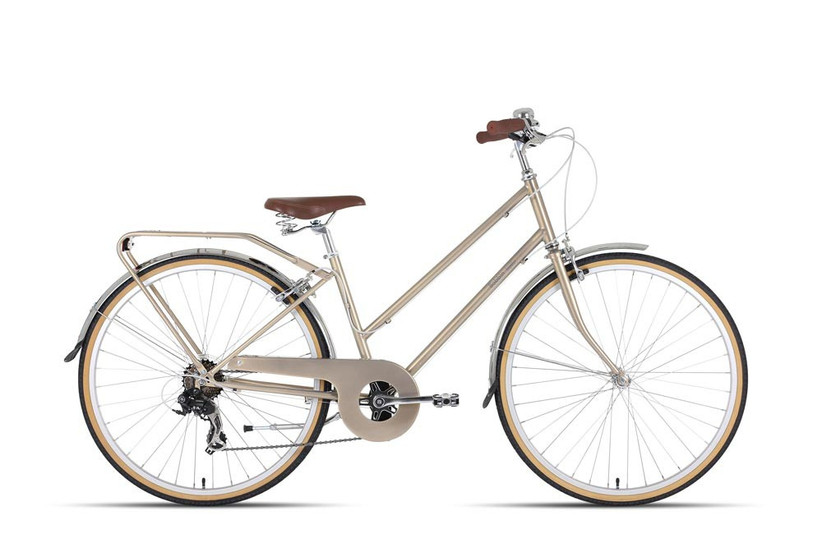 Image credit: Very
Even with a green eco-list for your guests to get gift ideas from, everyone needs one outrageous gift request. Have a look at the wackiest celebrity wedding gift lifts to see what our favourite celebrities asked for!