19 IKEA Wedding Décor Hacks You Have To Try
No one will guess this rustic wedding décor is from IKEA - although thrifty-and-proud couples will struggle to keep these great hacks secret!
We have included third party products to help you navigate and enjoy life's biggest moments. Purchases made through links on this page may earn us a commission.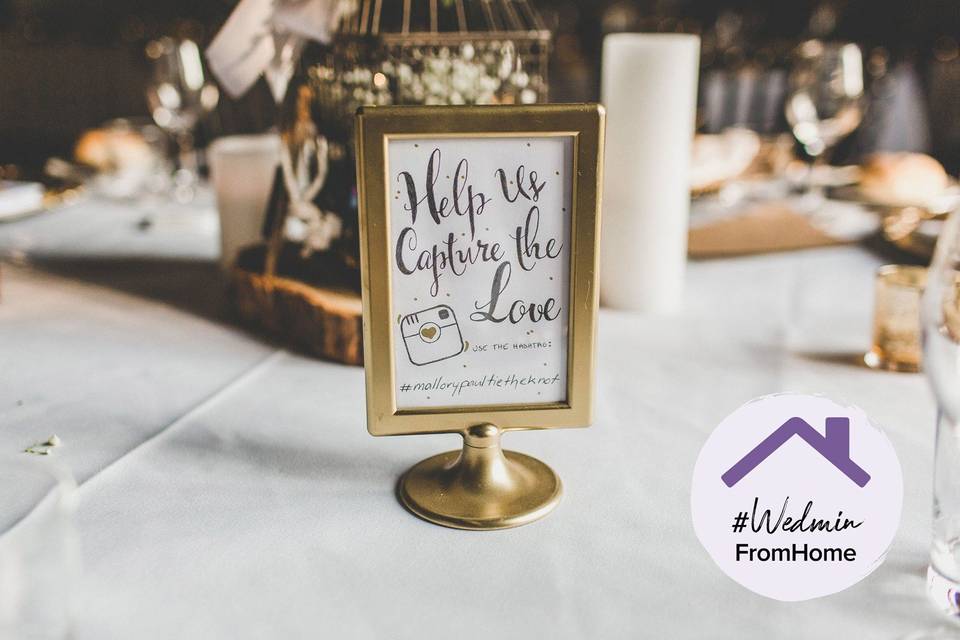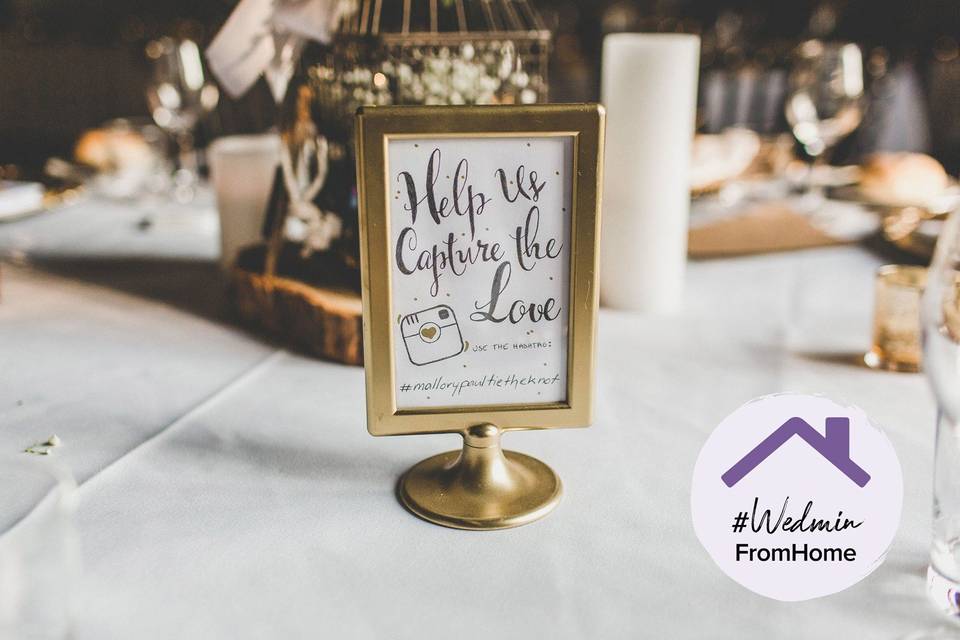 Decorating your wedding on a budget and feeling creative? These IKEA wedding decoration ideas take simple IKEA products and give them a wedding-worthy makeover.
Once you've worked your magic on them they'll be the perfect finishing touches to your big day.
Whether you're a DIY expert or the sight of a paintbrush sends you running for cover, these simple décor ideas are easy enough for anyone to do.
From adding pretty flowers to decorative flower pots or using lacy curtains as the perfect chair or table covers, here are 19 ways to add special touches to your wedding venue.
NB: We have included third party products to help you navigate and enjoy life's biggest moments. Purchases made through links on this page may earn us a commission.
1. IKEA Skurar Plant Pot – £2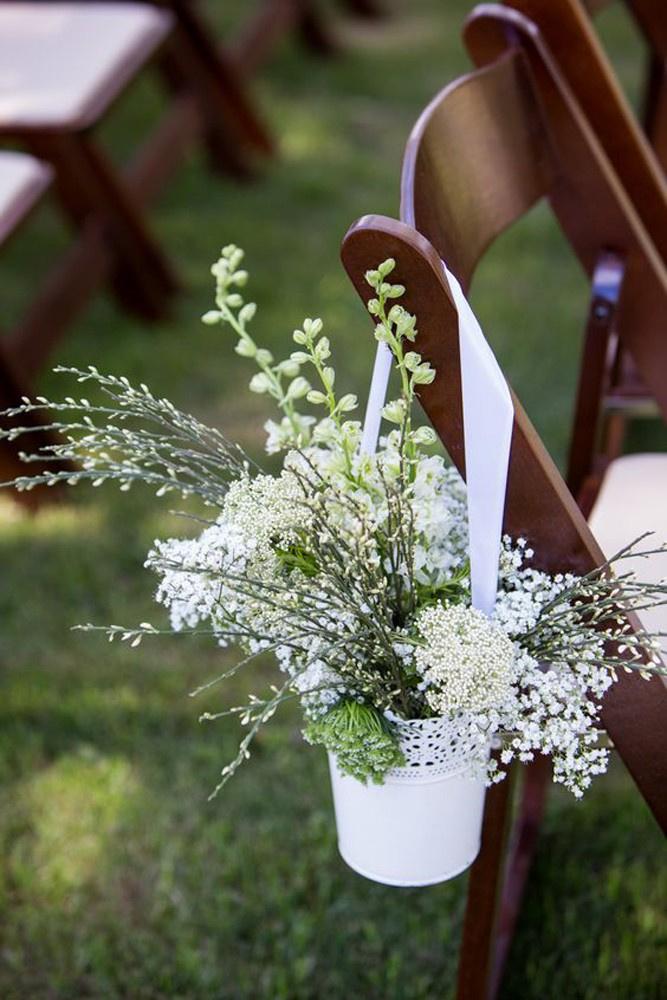 Image: Pinterest
Chances are you've probably already seen this pretty lace pot at a wedding. It's cheap, elegant and looks amazing stuffed with gypsophila – what's not to love?! Hang them from chairs or dot them around your venue to brighten it up.
2. IKEA Alvine Spets
Net Curtains – £10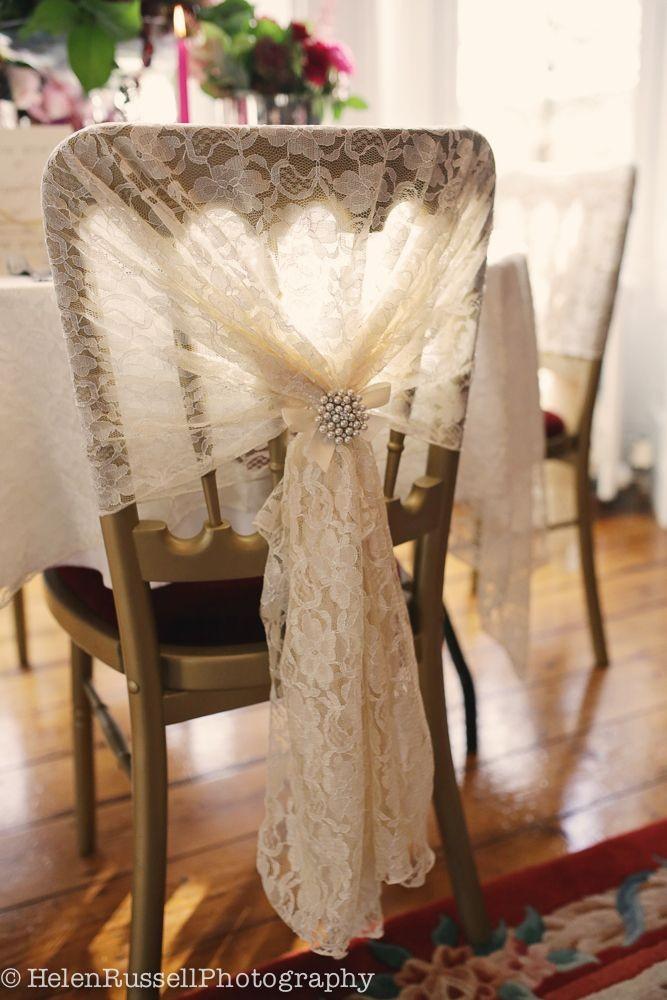 Image: Pinterest
Decorate your chairs and tables with these pretty net curtains from IKEA. Drape them across tables, or use ribbon to tie them to chairs, with added flowers, for a rustic look.
3.
IKEA
Pendant Lampshade – £12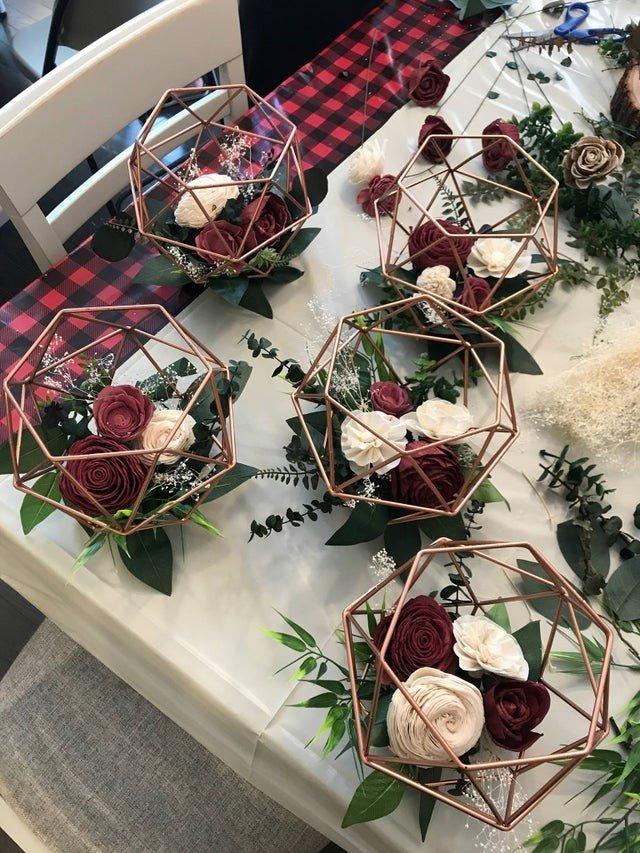 Image: Pinterest
For a pretty wedding centerpiece, these hexagonal designed lampshades can be spray painted easily to go with any colour theme. Then tie some flowers of your choice together with some foliage and simply place in the middle.
4. IKEA Blomster Candle Holder – £15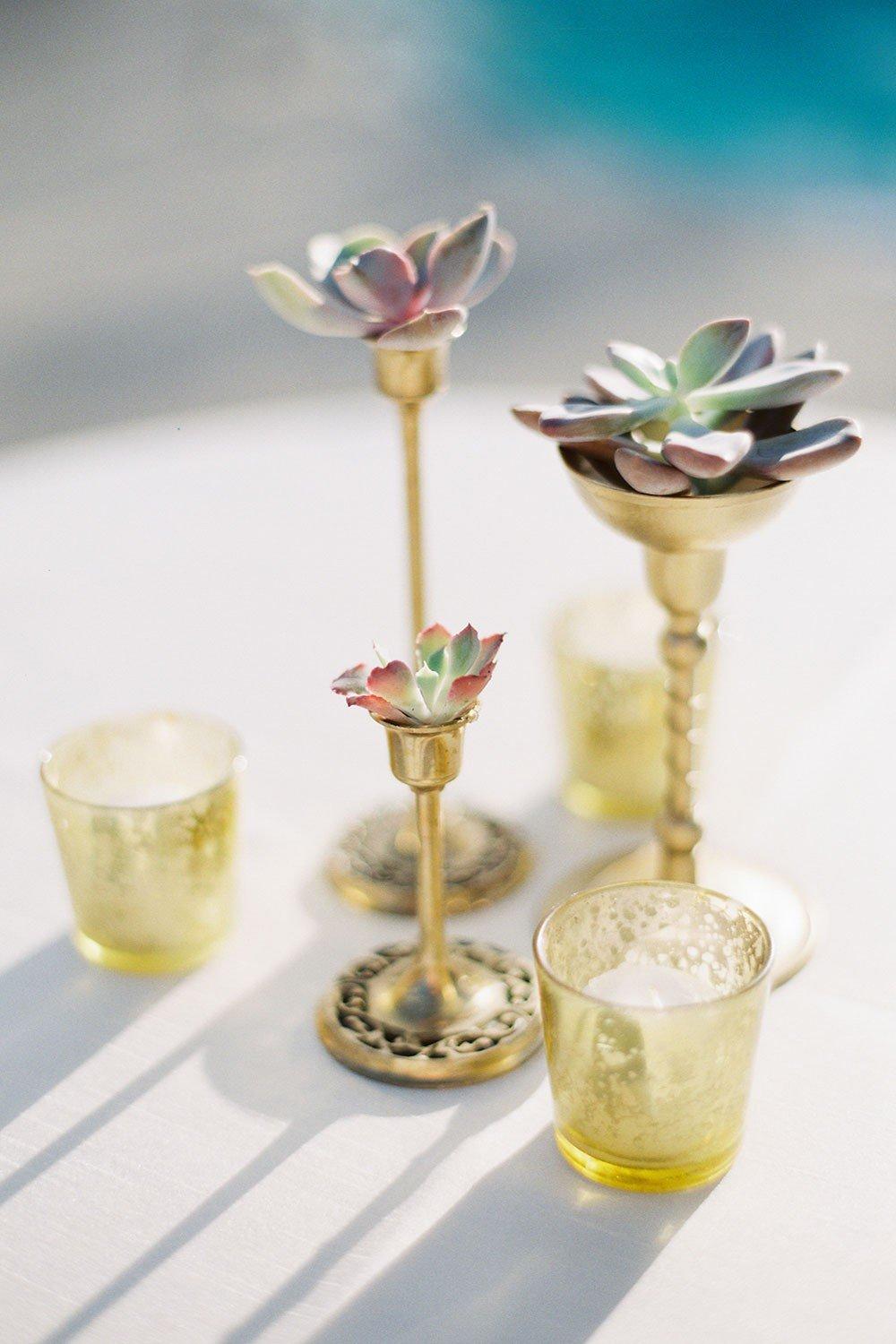 Image: Pinterest
This set of three candle holders is perfect for your table centrepieces. You can spray paint them or leave them clear and fill with succulents for a chic look. Take inspiration from the photo above and use candles that have different heights, while you can also add tealight holders for texture.
5. IKEA Måla Easel – £18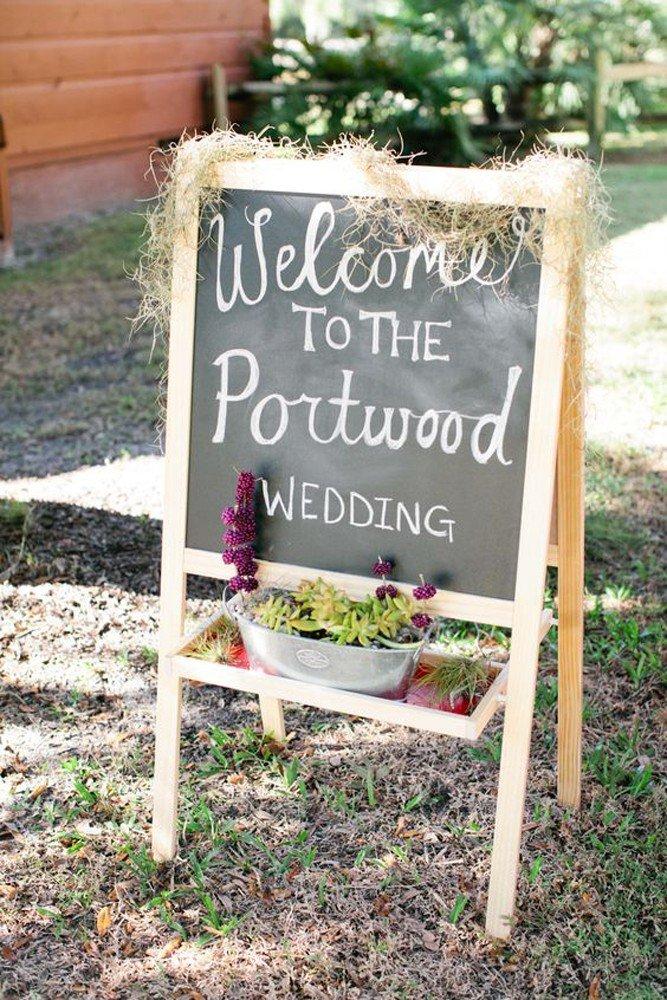 Image: Pinterest
Love the chalkboard look? These cute kiddy easels are perfect for displaying your menu or order of the day. Add some decoration, including fairy lights or even flowers to give it a personalised look.
6. IKEA Regolit Pendant L
amp Shade – £1.75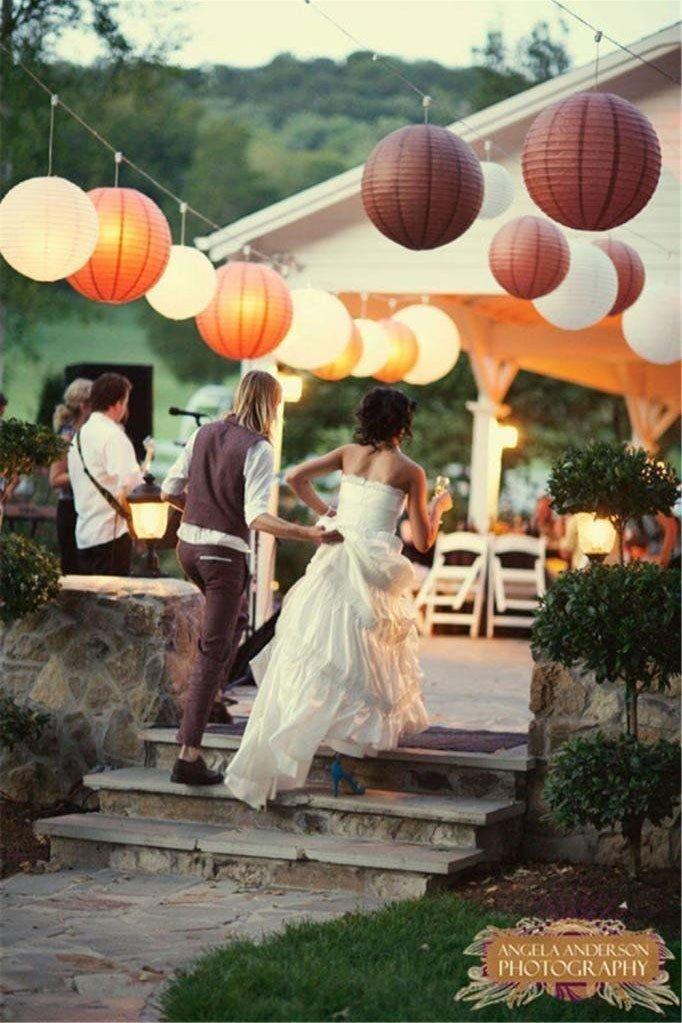 Image: Pinterest
A simple way to create a lot of drama is using globe lamps, like these 'Regolit' designs. String them up outside to create a path for guests to walk into your reception venue, or have them hanging down from the ceiling inside, mixed up with fairy lights.
7. IKEA Tolsby Frame – 75p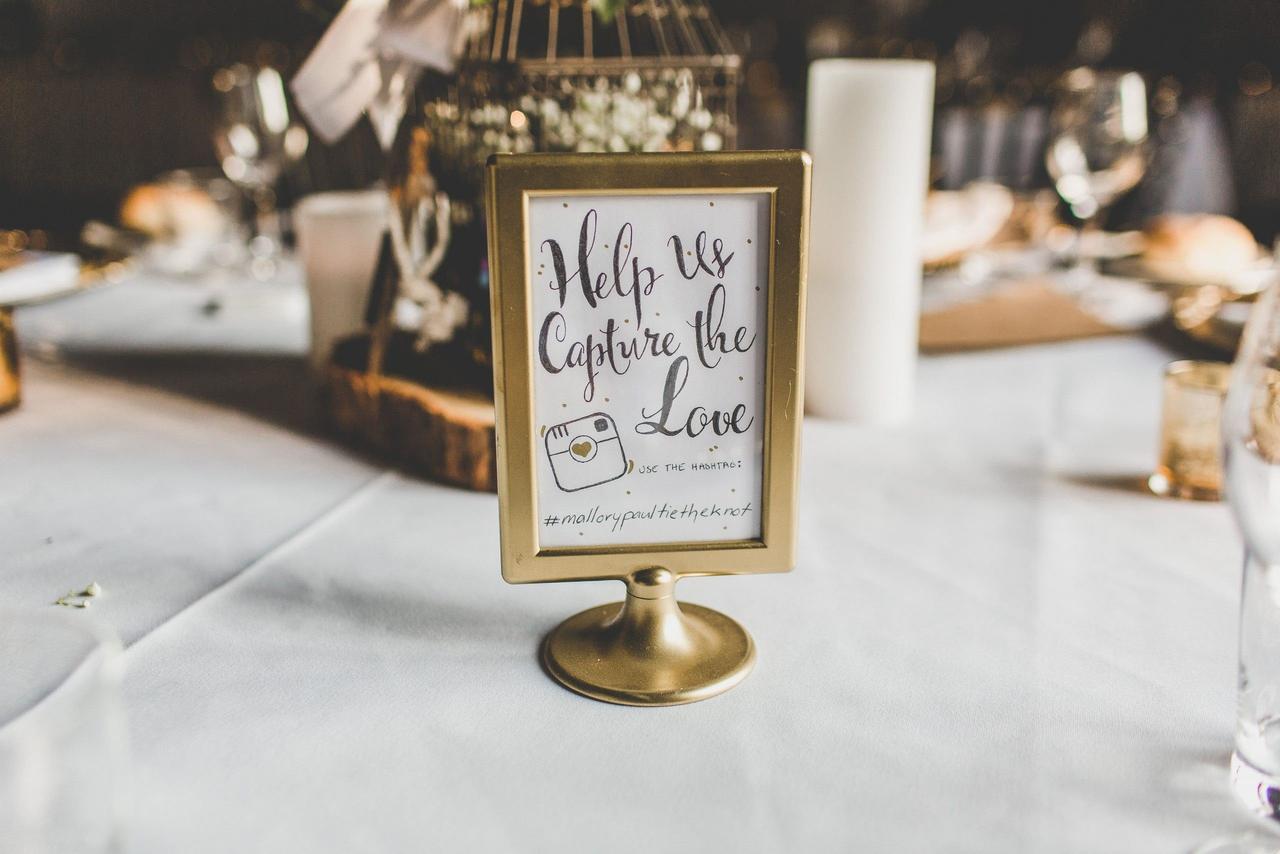 Image: Pinterest
Looking for a bargain way to display your table names? These cheap frames come in a range of colours and are double-sided so you can pop your menu in there too. We love the idea of keeping them clear and using a marker to write your wedding hashtag on them.
8. IKEA Borrby Lantern – £7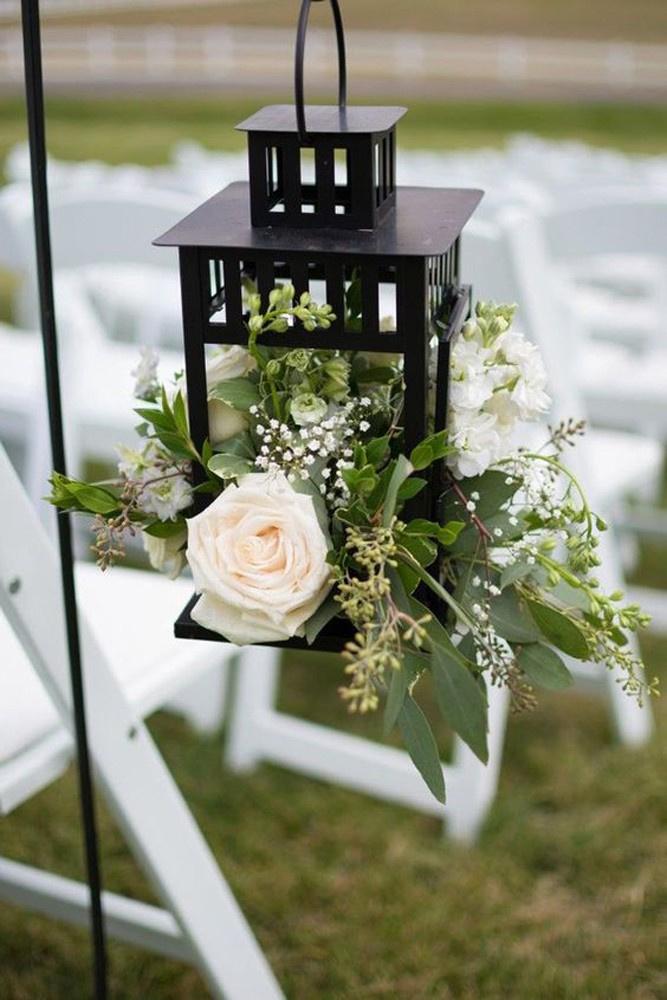 Image: Pinterest
Fill this lantern with a simple church candle (also a fab IKEA purchase) or lots of fresh flowers. Hang several of them around your venue for a decorative look. The lanterns come in both black and white.
9. Skurar Candle Dish – £1.50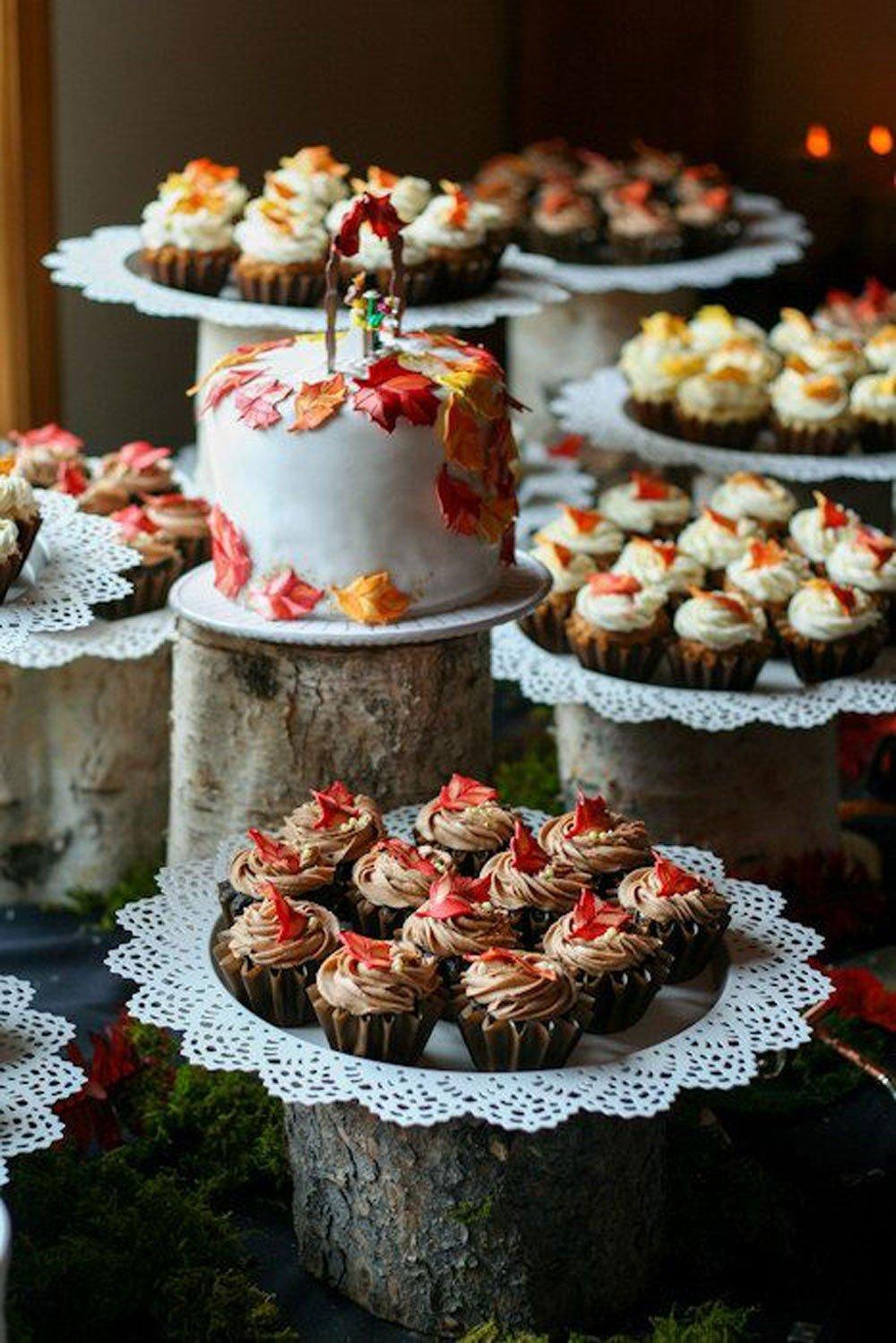 Image: Pinterest
A cute way to display a dessert table is using these white candle dishes, topped with cupcakes, macarons, fresh fruit, sweets or chocolate truffles. Here, they've been placed atop pieces of log for an amazing autumnal display. It works so well for a rustic wedding and you can add different decorations for different times of year, including fresh flowers in summer or pine cones in winter.
10. IKEA Bumerang Hangers – £4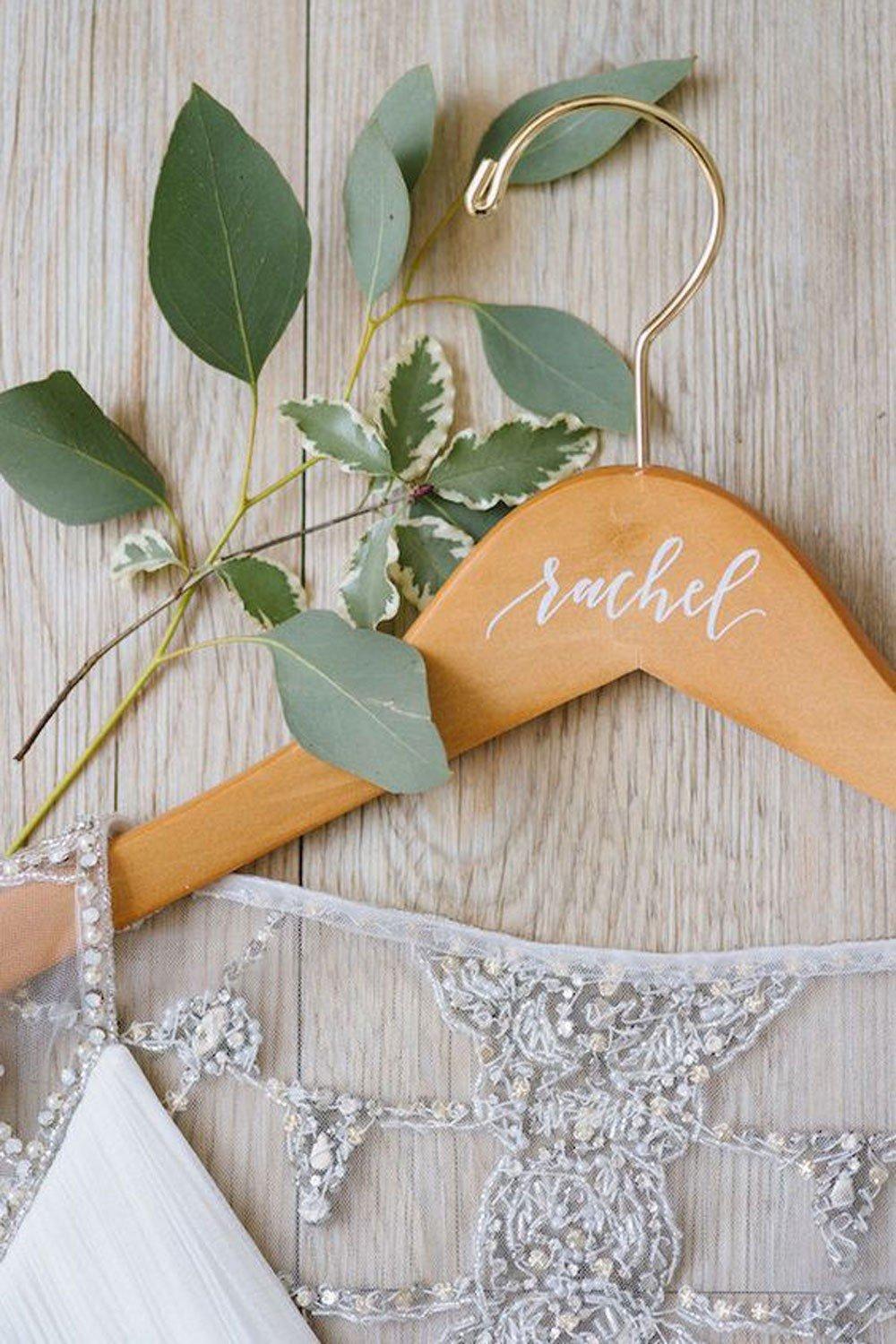 Image: Pinterest
Make a surprise treat for your wedding party with this cute wedding DIY. All you need is a set of IKEA hangers and a sharpie or paint pen to write your crew's names and the wedding date. Calligraphy doesn't need to be scary, there are loads of tutorials online, or you can just print out your message and trace it on to the hanger before filling in.
11. IKEA Lill Net Curtains – £5
Image: Pinterest
Want to create a pretty backdrop without spending a fortune? IKEA is a great place to find huge swathes of white fabric at bargain prices. The handy loops at the top of these net curtains make them super-easy to put up too.
12. IKEA Socker Greenhouse – £12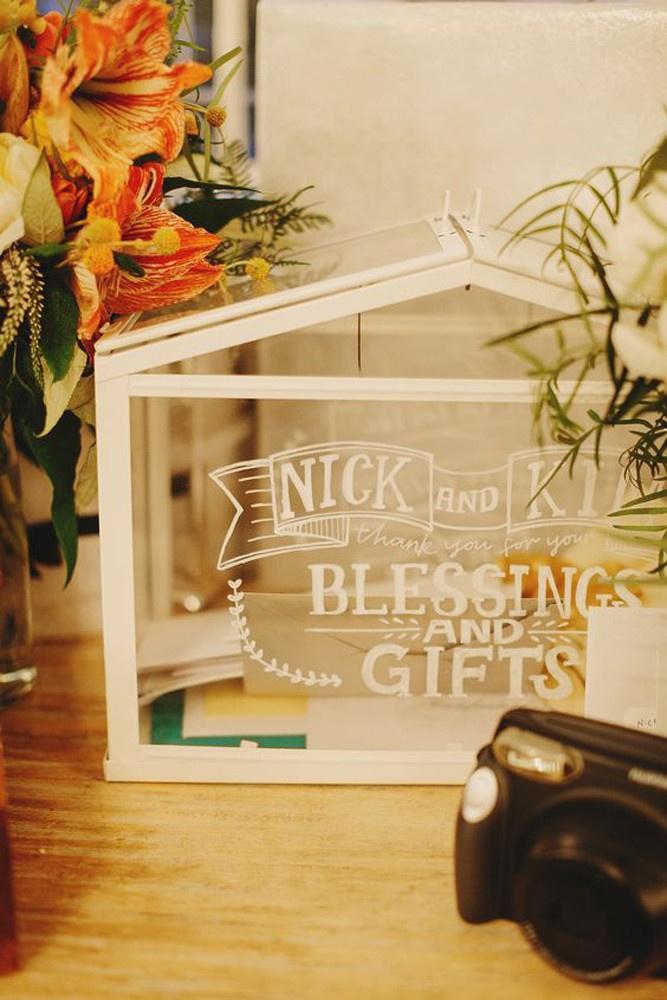 Image: Pinterest
This mini glass greenhouse is a cute little decoration and a handy place for your guests to post blessings and cards on your big day. You can even personalise it with chalk pens or mini bunting.
13. IKEA Polarvide Throw – £3.25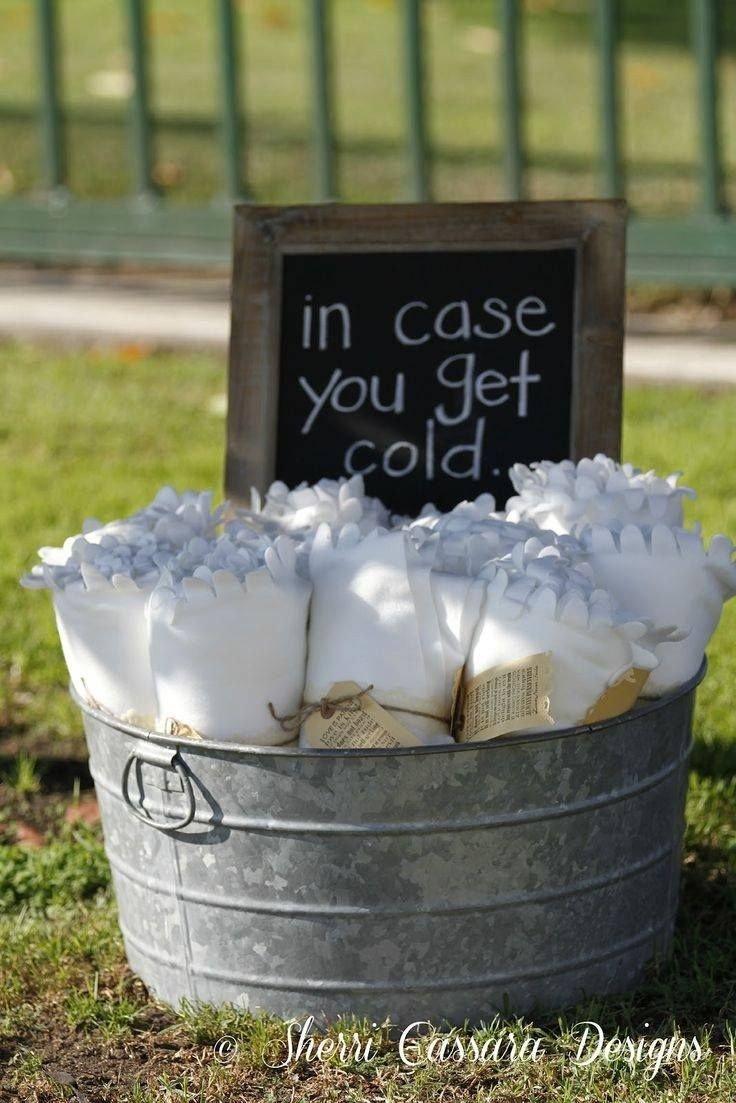 Image: Pinterest
As the celebrations lead into the evening your guests may get chilly, especially if your wedding is planned during a colder month. Keep them warm by putting out a basket of throws – IKEA have them available in a whole heap of colours.
14. IKEA Rotera Lantern – £2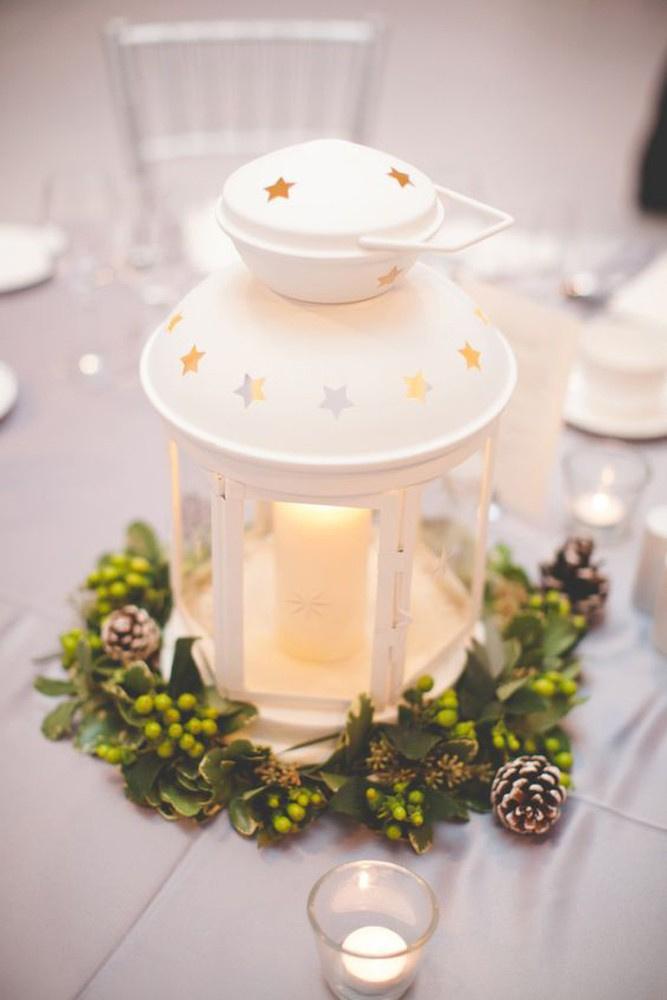 Image: Pinterest
The dainty star-detailed lantern is the perfect addition to a winter wedding. Add a candle of your choice and decorate it with seasonal flowers, plants and foliage.
15. IKEA Tidvatten Vase – £2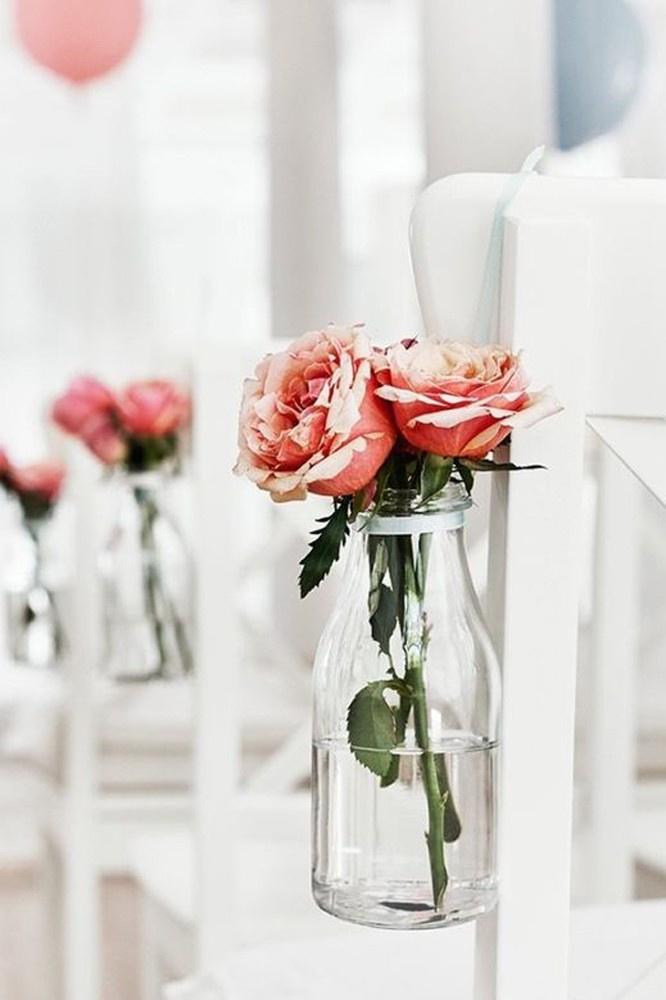 Image: Pinterest
IKEA have an amazing range of vases, but their simple vases are excellent for filling with flowers as part of centrepiece arrangements or aisle decoration. They look awesome dipped in glitter too!
16. IKEA Sofia Fabric – £6/metre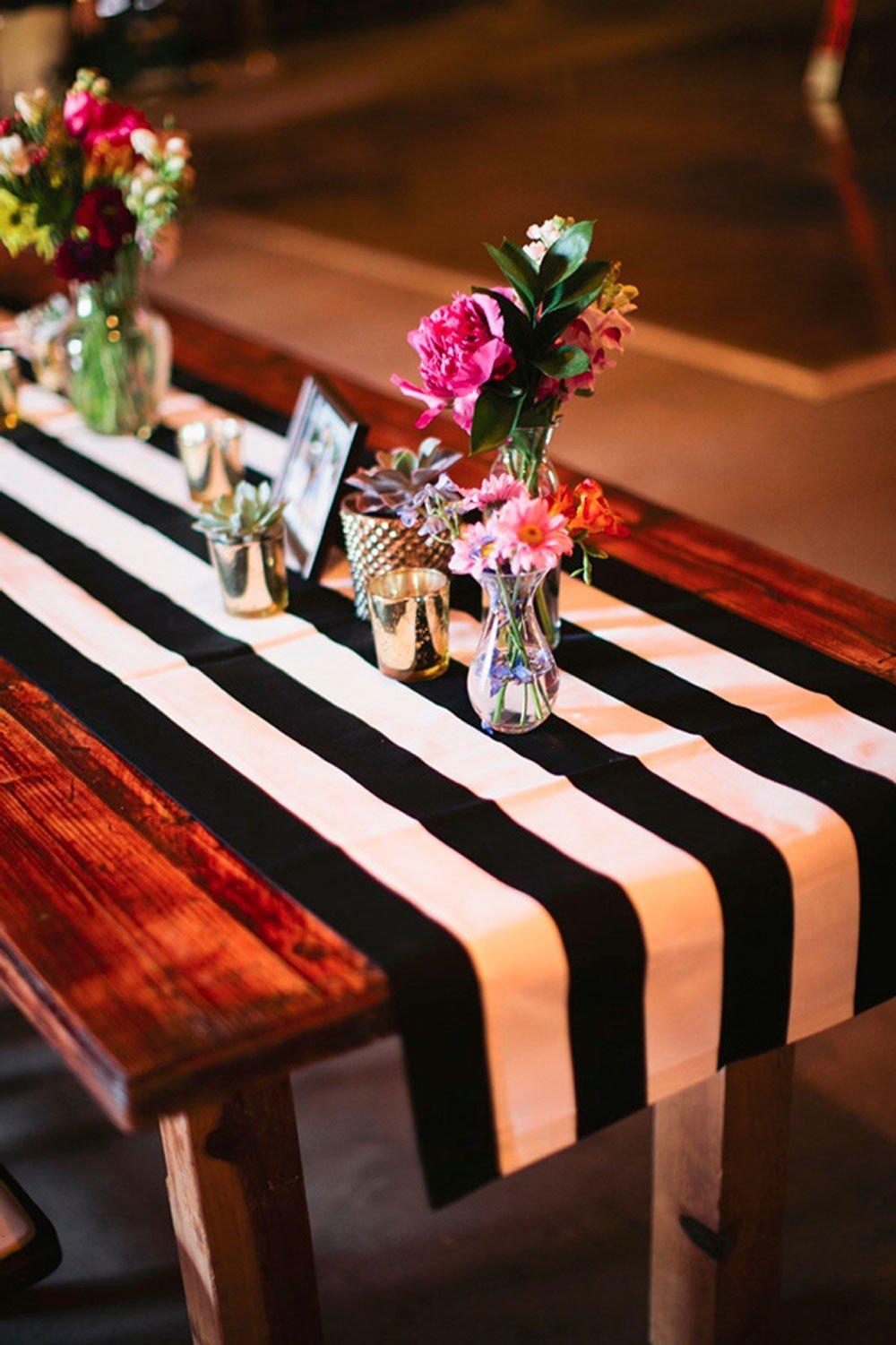 Image: Pinterest
If you're after a cheap idea for table runners, IKEA have a huge range of fabrics that you can use. Find someone handy with a sewing machine to quickly hem the sides or go rustic – just fold them over and tie the ends up with big ribbon bows or hessian string.
17. IKEA Lack Side Table – £6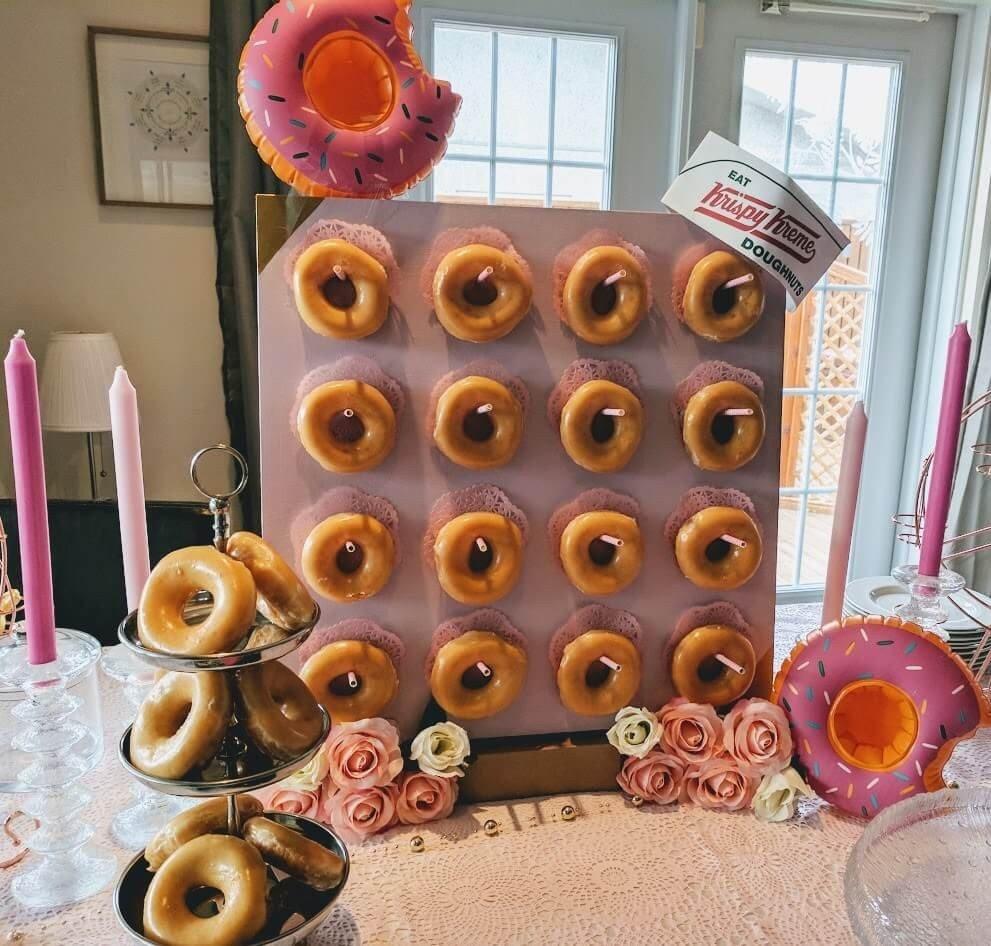 Image: Pinterest
If you or your partner are handy with tools, then making a DIY doughnut stand is actually really simple! Turn the Lack table on its side, drill in some holes and add some pieces of dowel rod. You can paint it any colour you want (non-toxic, of course) and then hang up your doughnuts on the day. You can take off the top two legs at the back using a saw and keep the bottom two to make it stand up stably.
18. IKEA Tea Towels – £3.50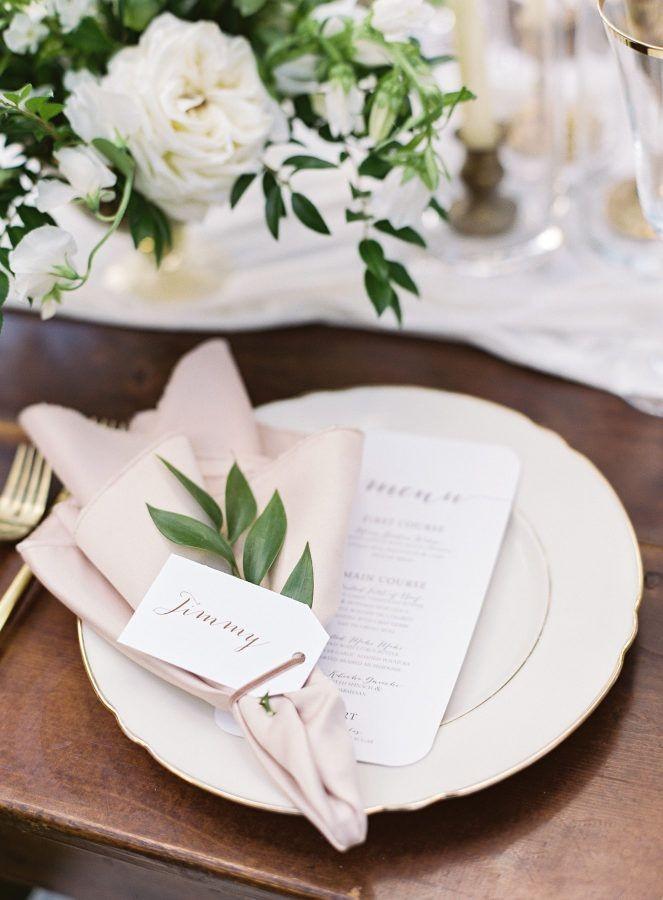 Image: Pinterest
Bring an elegant touch to your tables with tea towel napkins. Choose bright colours like these IKEA ones, or simply choose ones which go with your colour scheme. Wrap them neatly around your cutlery or hang them off your chairs for a decorative feel.
19. IKEA Myrheden Memo Board
– £12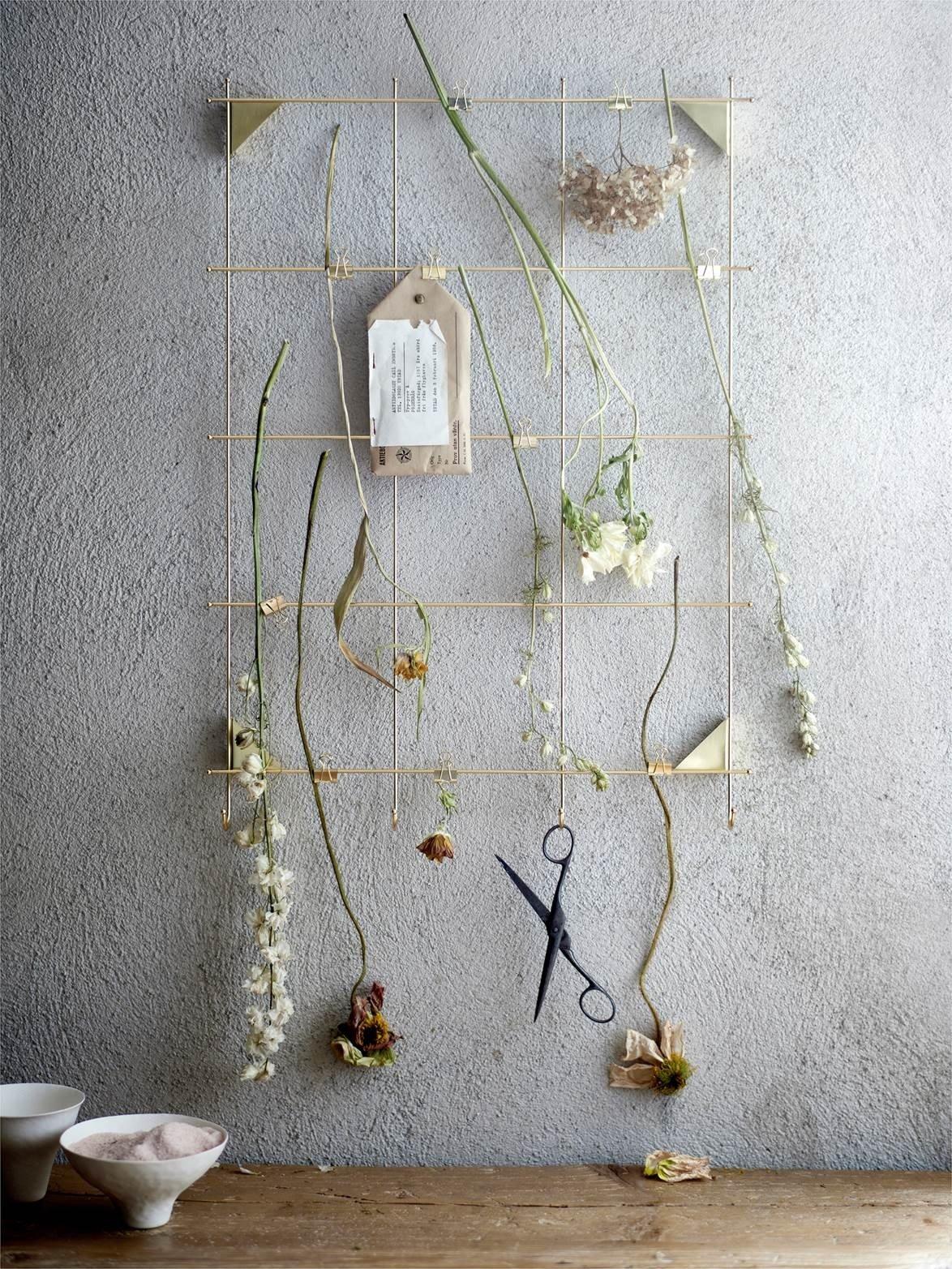 Image: Pinterest
This brass memo board is great for decoration – adding flowers or cute inspirational quotes to. You can also use it as a place to pin instructions or signs for your guests.
Looking for more budget do-it-yourself ideas, here's 50 DIY centrepiece ideas and 21 ideas for homemade wedding favours.