The Wedding Planning Journey: A Step by Step Guide
Wedding planning is a journey - we've put together a step by step guide to it so you know exactly what to expect!
We have included third party products to help you navigate and enjoy life's biggest moments. Purchases made through links on this page may earn us a commission.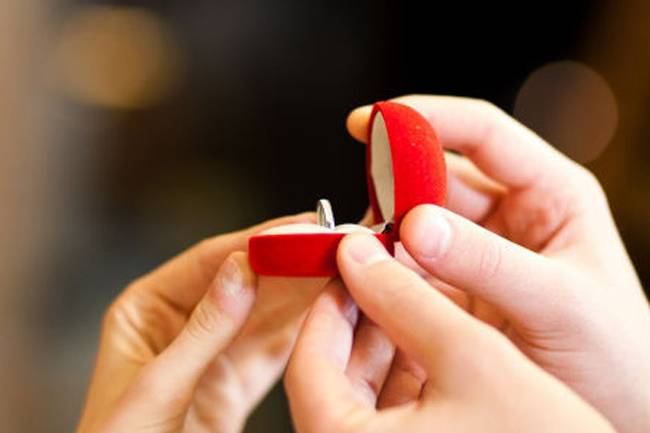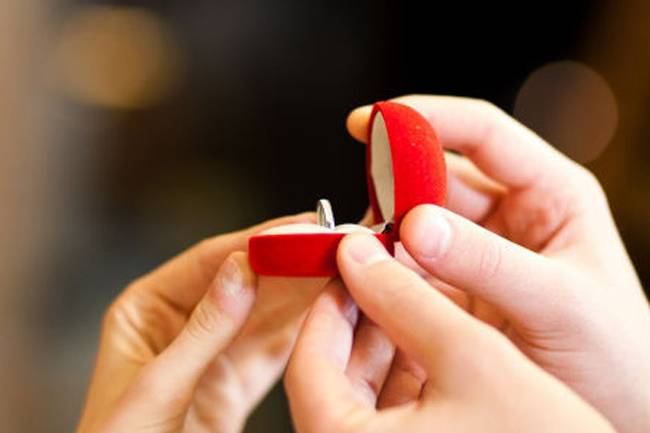 They say that wedding planning is a journey – and it really is! Which stage are you at? And what have you got to look forward to? It's all summed up here.
We've got a step by step guide to your wedding planning journey with help and advice for every stage – make sure you don't miss it.
Before the Proposal
Yep, this is a stage. The bride might be totally unaware but behind her back her other half is working on an awesome proposal idea to take their relationship to the next stage. Here's what you need to think about…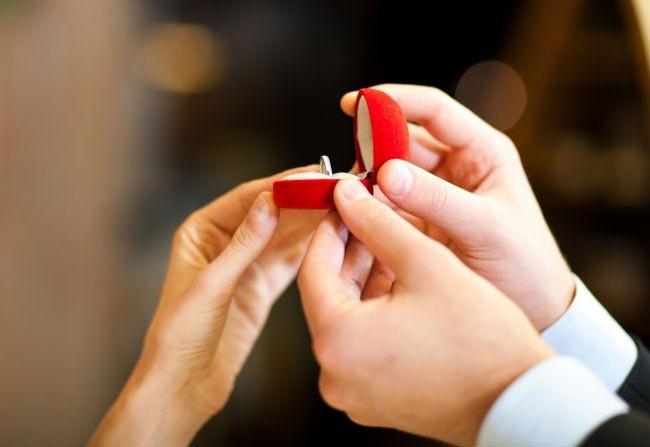 Do Have Enough Money for the Ring?
It's important to think about price points – how much are you willing to pay and what will she actually want? You don't want your bride-to-be to hate her engagement ring and it's a big investment, so think about how much you need to save or if you want to do a payment plan.
Do You Know What to Look For in a Diamond?
In the movies, they just go to the shop and pick out a diamond ring. And yes, it could be that simple but if you're splashing the cash, you might want to do a bit of research first. Consider the 'four Cs' of diamonds and make sure you're getting the most for your money.
Have You Decided on Your Proposal Idea?
Think about the best ways to propose – it's no good planning a flash mob in the middle of the city centre if your partner hates fuss. Think about what they like and don't like, or maybe recreate a meaningful date – it could be your first date, or the first time you said 'I love you'.
We're Engaged
So the proposal went down a storm, the ring was well received and now you're officially engaged – congratulations! Just a couple of things to do…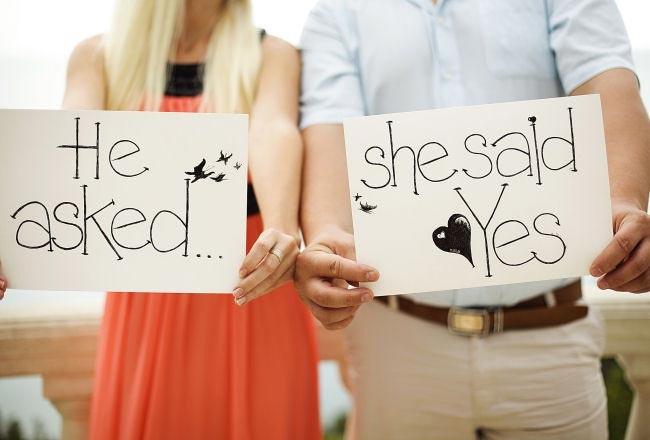 Have You Announced Your Engagement?
For some people, they just want to keep it simple and update their Facebook status (think of all the likes!), but for others they might want something more elaborate. You could plan a party and surprise everyone with the news, which brings us on to the next step…
Are You Having an Engagement Party?
They're not for everyone, but it can be a great way for both sides of the families to meet and mingle and to share your happy news with everyone. It doesn't have to be a major party either, just a dinner at a restaurant to celebrate can be enough.
Get Photo Ready
Once the wedding day is over and done, you'll have your memories and your wedding photographs. It's safe to say you'll never be photographed more than you will be on your wedding day, and you want to love your photos so it helps to get photo-ready.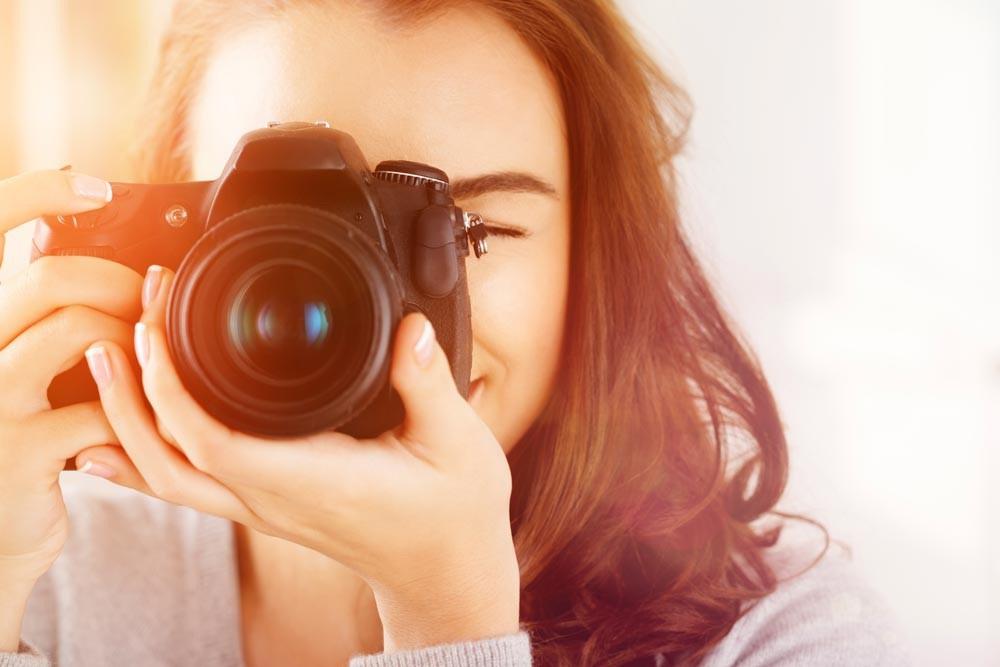 Want to Set Some Weight Loss Goals?
If you've decided you want to and get fit and healthy for your wedding, why not set yourself a goal? This will help to keep you motivated – just make sure it's realistic and you don't push yourself too hard.
Are You Feeling Healthy?
Really, your wedding is just one day. You don't want to be sick on that one, single day of that year. Make sure you're eating right, staying hydrated and looking after yourself so you're as healthy as possible for your wedding.
What About Your Hair?
Whether you're going for a simple wedding hairstyle or something more elaborate, your hair needs to be in top condition. Make sure you have regular trims and you find a nourishing treatment that works for you so it's as strong and as shiny as possible.
Feeling Smiley?
Are you conscious of your teeth? When you only see perfectly straight, white teeth all around you on TV and in magazines, it can cause doubts to creep in. If you feel like you need some extra confidence when it comes to your smile on your wedding day, talk to your dentist about your options.
Are You Camera Confident?
We aren't normally in situations where we have to pose in front of a camera – make sure you practise! It sounds silly but think of some wedding poses you'll feel comfortable doing and chat with your photographer – an engagement shoot might help you relax into the idea.
The Wedding: When, Where & How Big?
Before you can get down to serious planning you need to chat about what you want from your wedding – you should both be on the same page when it comes to location, time of year and number of guests.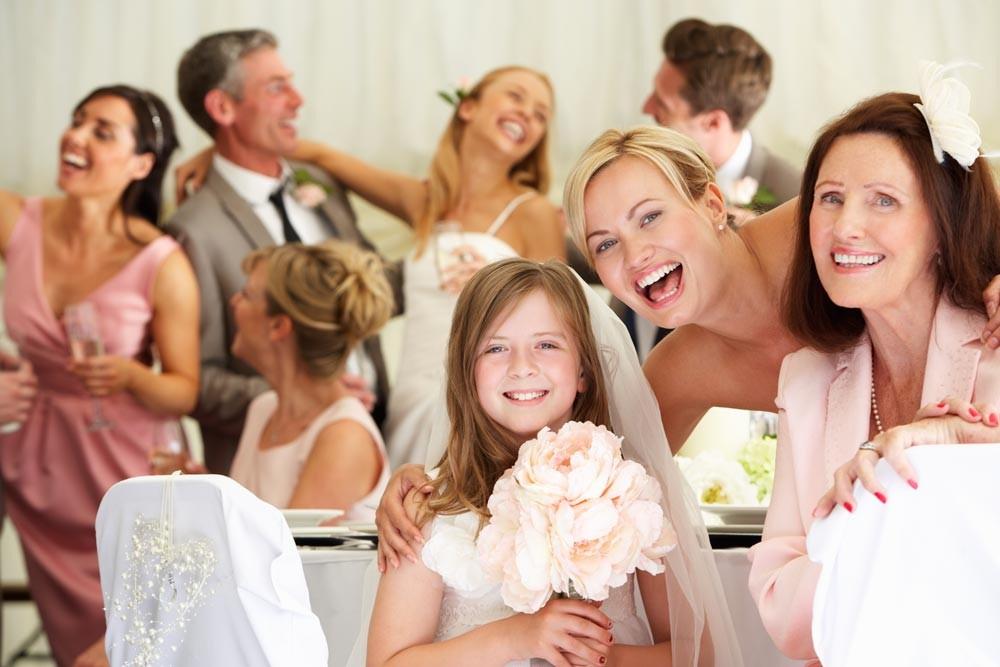 Have You Set the Date?
Think about when you'd like to get married. Have you always dreamt of a summer wedding? Or perhaps you love the idea of a romantic winter wedding at a cosy venue. You might have a significant date you want to honour. The time of year can have an effect on how affordable your wedding venue is.
Where Are You Getting Married?
If you're from London and your other half is from Edinburgh, you might have to do some compromising on location. Scout out areas and try to figure out what you love and what will work out best for you and your guests.
What About a Wedding Abroad?
It's no secret that every couple will at some point Google 'thinking of eloping'! Consider if a wedding abroad would work for you – do you have elderly family members who wouldn't be able to attend, for example?
Who's on the Guest List?
Balancing your guest list can be really tough. The higher the number, the higher the cost. Start with a list of people you absolutely have to have there, and work from that.
Picking Your Theme and Style
You might not think you have a wedding theme, but you'll definitely have a wedding style and can be inspired by different themes and ideas.
What Style of Dress Do You Want?
Get browsing the wedding dress section on Hitched, stock up on copies of You & Your Wedding and Perfect Wedding and watch as many bridal TV shows as you can. You can pick out styles you love and styles you hate before you go shopping. But have an open mind – something you might not have considered could turn out to be the one.
Decided on the Style of Venue?
Are you stately home wedding venue people or rustic barn venue people? These are the things you need to consider – the setting of your wedding will undoubtedly influence your wedding décor and style.
Pick Your Colour Scheme
Whether you have a favourite colour you have to include, or you just want a neutral colour palette, deciding on this will help pull everything together to create your signature wedding style.
How to Make Your Wedding Different
You want your wedding to stand out in everyone's memory, so it needs to be personal to you. Think about ways to reference your relationship, history and personality in your day.
What About Wedding Fairs?
Wedding fairs are a great way to meet suppliers and get ideas, as well as for seeing venues you like dressed up for a wedding. Be sure to visit a couple for ideas.
Now You Need Wedding Inspiration
You can get inspiration from anywhere, but once you have an idea of a theme and a colour palette, you can really start to collect ideas. Visit the Hitched inspiration galleries and pick up some bridal magazines and start brainstorming.
Fancy Some Wedding DIY?
Wedding DIY is a great way to save money and add a really personal touch to your day. Whether you want to make wedding bunting or whip up a batch of wedding cookie favours, there's a lot you can do yourself.
Budget & Finance
It sounds boring, we know, but it doesn't have to be! There are fun wedding budget hacks out there and lots of ways to save for your wedding.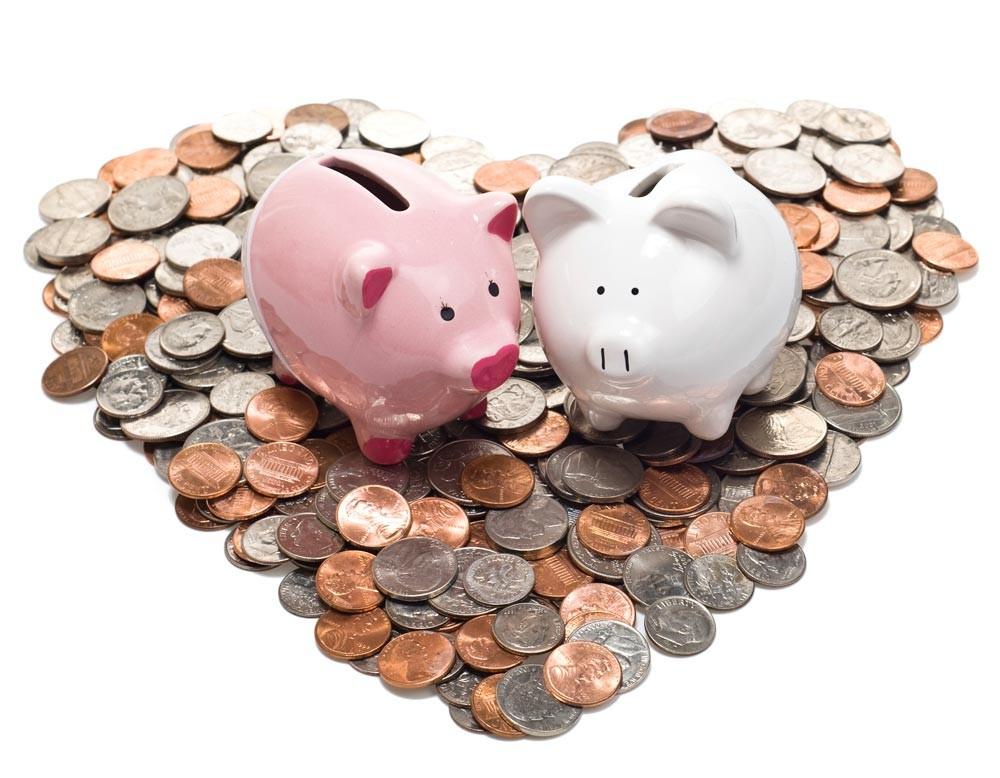 Plan and Set Your Budget
Use a budget planning tool to track your budget – how much do you have to spend and how much do you need to allocate on different things? This will stop you overspending.
Have a Small Budget?
No problem – there are lots of ways to make an impact even on a small budget. You just need some budget friendly wedding ideas.
Booking Your Wedding Venue
It's super exciting to book your wedding venue – it makes it way more real! There are just a few steps that go hand in hand with this momentous occasion…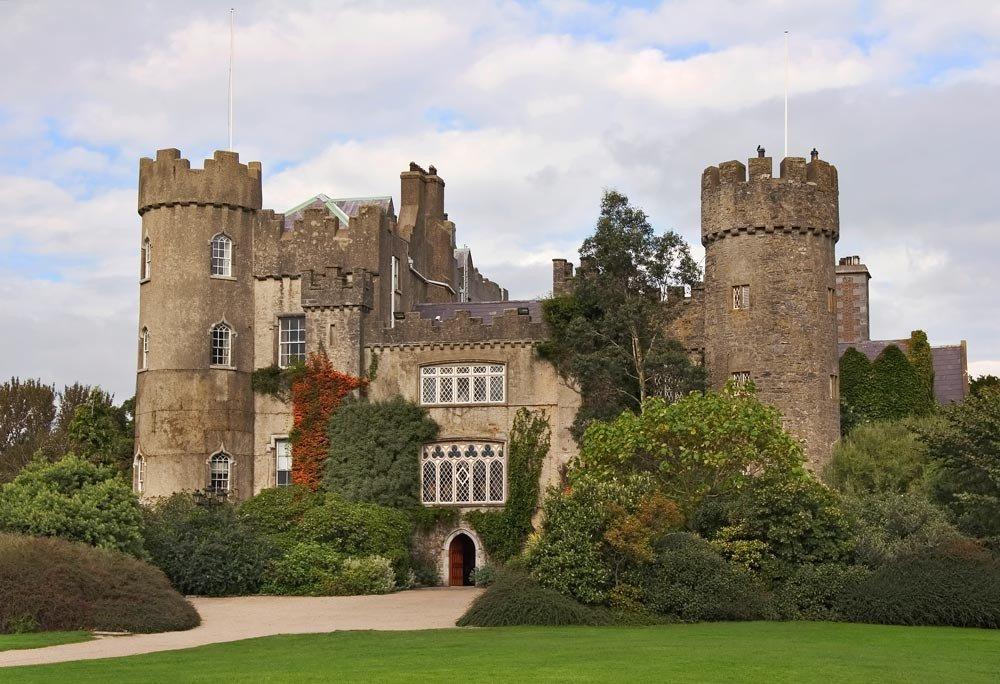 Visit Your Favourite Venues
It sounds obvious but once you've got a shortlist of venues you love, you should go and visit them in person to really get a feel for them and meet the team there, before making your choice.
Get Wedding Insurance
Once your venue is locked in and paid for, get yourself some wedding insurance! This will protect you if anything goes awry during the planning and will make sure you're not unnecessarily out of pocket.
Book Your Registrar/Religious Ceremony
If you're marrying in a religious ceremony, you need to book it and observe any rules and regulations that go along with that, such as attending marriage classes or being present for the banns being read. If you're having a civil ceremony, make sure you book your registrar – you need to give notice where you live and book the registrar in the county you're marrying in.
Send Out Your Save the Dates
Once you've locked down your wedding date with your venue, you need to make sure your guests keep it available too. We've got some unusual save the date ideas to inspire you.
Start Building Your Wedding Team
Once you know where you're getting married and when, you can start building your team of wedding suppliers. If you've found a photographer, makeup artist or cake maker that you love, it's never too early to try and book them in.
Getting Organised
There are lots of smaller details to consider when it comes to planning a wedding. They might not be big, but they will need your attention…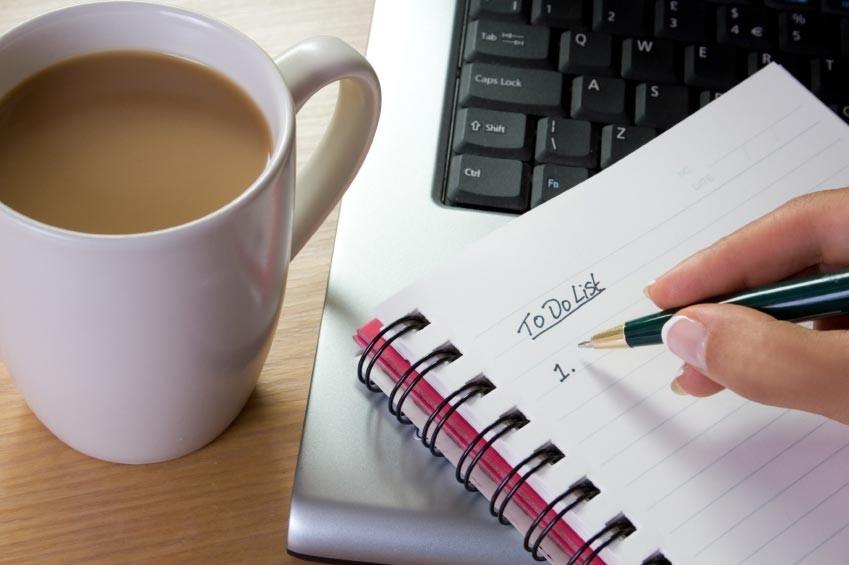 The Seating Arrangements
The wedding table plan can give you a bit of a break down, but it doesn't have to. Untangle friend and family politics and put people on tables where they can have fun together – don't try and force new friendships or push singles together.
Writing the Speech
The groom needs to start working on his wedding speech to make sure it's perfect for the big day. So does the best man and the father of the bride. It's worth thinking about whether you'll have a bride speech or a maid of honour speech too.
Sorting the Hen Party
Hen parties can be stressful. Give your bridal squad some guidance and hen party ideas so they'll know what to plan for you, and make sure they are comfortable with who's doing what. If your sister and best mate both want to take charge, it could get awkward.
Shopping for Your Wedding Dress
After looking for styles you love, decide who you're going to take shopping with you and start booking visits to bridal stores.
Planning the Honeymoon
This is seriously exciting – where are you going to go on your first trip as newlyweds? Make it exciting…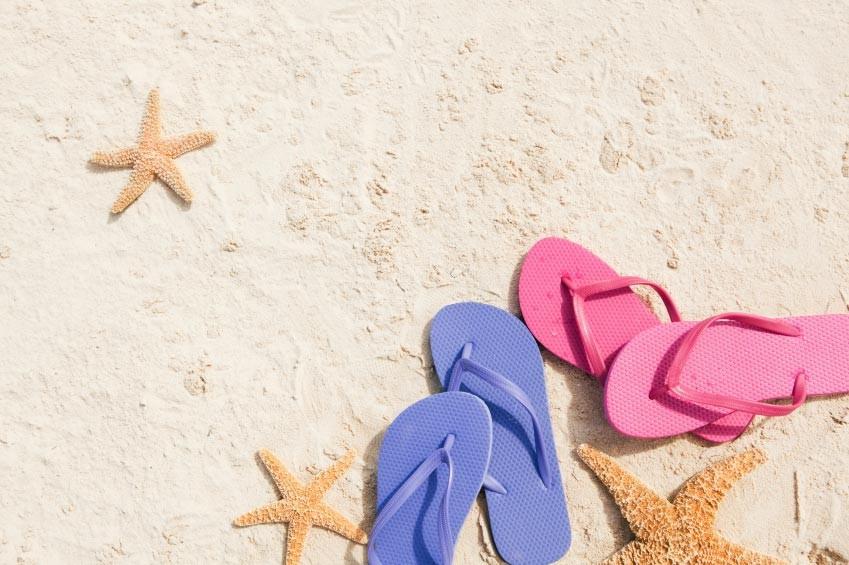 Decide Where You're Going
First things first, you need to pick an amazing honeymoon destination – or destinations, just saying…Or perhaps you'd prefer a staycation and want to mini-moon in the UK?
Pay For Your Honeymoon
Factor your trip into your budget and don't forget to consider whether it's all inclusive or if you'll need to factor in spending money too.
Need Some Help?
You can ask for honeymoon contributions instead of wedding gifts to help you pay for your trip of a lifetime. There are lots of honeymoon gift lists to choose from to make it super easy for you!
Get Prepared
Make sure your passports are in date (and have plenty of time on them before they expire), that you have all relevant visas and that you're up to date with any vaccinations you may need. Don't let anything stand in the way of this trip!
Finalise Your Plans
As the big day draws closer you need to finalise your plans and make sure you are totally wedding-ready…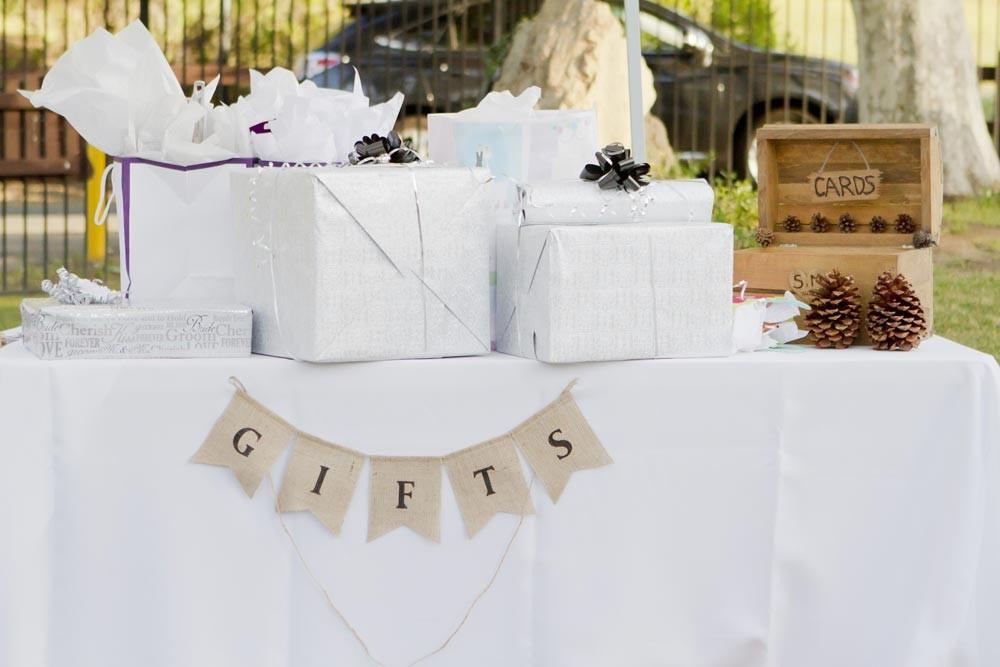 Choose Your Menu
You could have that same old chicken or fish debate, or you could go for a totally unusual choice of wedding catering, it's up to you.
Track Your RSVPS
Enlist your mum or bridesmaids to help you manage your guests and track your RSVPs – you'll need to note who's attending and who's not and if they have any special requirements.
Decorative Details
After finalising your table plan, you need to present it in a beautiful way. Same with the place cards, the menus, the table names and the order of service. Just make sure you know the timings of your day for definite before you start that one.
Meetings and Rehearsals
Before you can actually get married, there are some meetings involved to make sure everything goes to plan.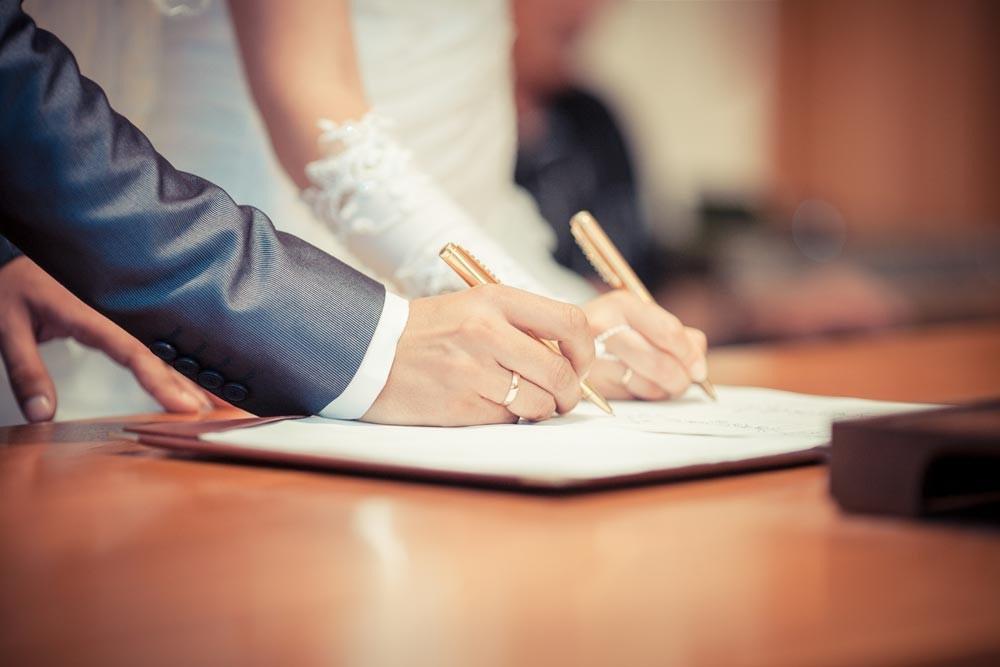 Choose Your Wedding Cake
You'll need to meet with your wedding cake maker – be prepared with a list of questions to ask the cake maker – and talk styles and try lots of wedding cake flavours to find your favourite.
Have a Menu Tasting
Once you've decided on your wedding menu, you'll need to go for a tasting to make sure you're happy with your options. You may also get to try some wines – ask for their expert advice so you make the right pairings.
Have a Church Rehearsal
Go through the proceedings at the church for your religious wedding ceremony so you'll know exactly what you're doing on the day.
Do the Legal Work
Make sure everything is legal and above board – do you have all the documents you need? If you're marrying abroad, make sure you know what you need to take with you to make sure your marriage is legally recognised.
Set Up an App
If you don't mind a bit of social media at your wedding, why not set up a photo sharing app so your guests can share their snaps from the day with you? Give people notice so they have time to download it.
Check in with Your Wedding Entertainment
Whether you've booked a wedding band or DJ, talk over the playlist – what you want and definitely don't want – and go over your first dance.
The Hen and Stag Dos
Just before the wedding, it's time to let your hair down and have a massive party. Yep, it's all about the hen and stag dos.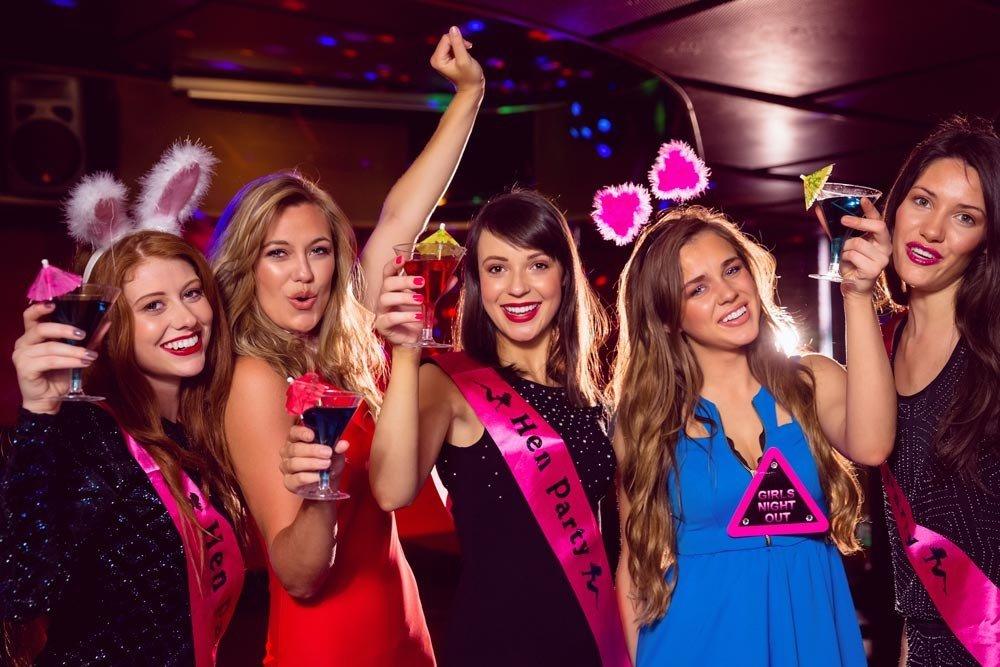 Planning the Stag and Hen Parties
Is it a surprise or have you been involved in the planning all along? Whether you're after active stag party ideas or bridal showers you can host at home hopefully your friends know you well enough to plan something you'll love and remember forever.
The Big Day Itself
On the day of the wedding you'll be so excited these things might not even cross your mind – so it's best to think about them now.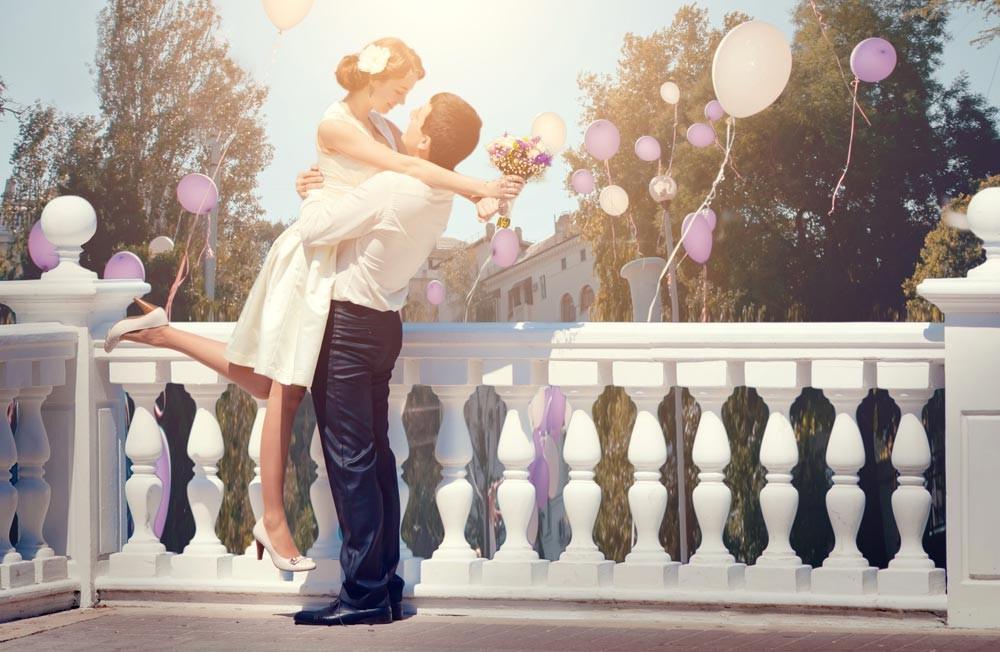 The Venue Decorations
How are you going to decorate your venue, and most importantly, who is going to do it? Ask if the team at the venue can help or if a friend is willing to pitch in.
What's for Breakfast?
No, champagne isn't breakfast. Well, it's not proper breakfast. Make sure you have a good breakfast on the morning of your wedding to keep you going all day.
Something Old, Something New
Will you be following the tradition of something old, something new, something borrowed and something blue? If so, what are you going to have?
The Honeymoon & Post Wedding
Don't feel sad that the wedding is over, feel excited that your honeymoon is just beginning! Make sure you're prepared.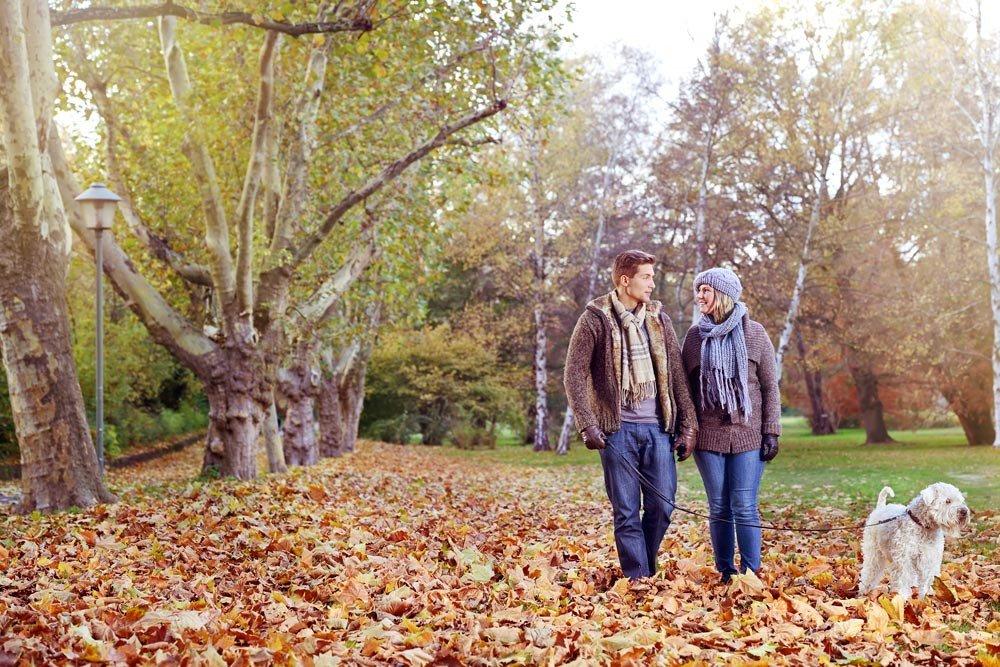 Pack for the Honeymoon
Make sure you're packed for your honeymoon and that you've packed appropriately. Print off our honeymoon packing checklist and browse our honeymoon packing hacks to be on top of your game.
Change Your Name
This is a task that can wait until post honeymoon – you don't want to be worrying about paperwork on the trip of a lifetime. Looking into how to change your name once you're back.
Send Out Your Thank You Cards
Writing your wedding thank you cards is important – thank your guests for sharing your day with you and for their kind gifts and cards. Why not personalise them with one of your favourite wedding photos?
If you loved every step of the wedding planning journey, why not think about renewing your vows so you can do it all again?