When to Send Save the Dates and Wedding Invitations: Your Complete Guide
Unless your day job is organising events, knowing when to send invitations won't be on your radar. We've broken down exactly when you need to send your save the dates and wedding invitations, plus how to save time and money at the post office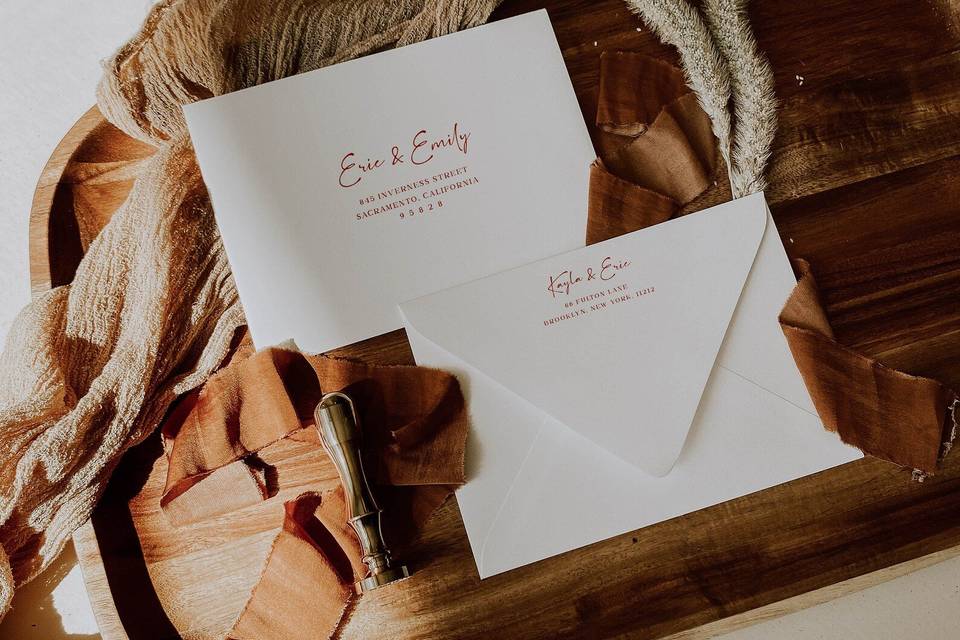 For many, one of the crucial parts of a wedding is having all of your loved ones there to share it with you, which is why your save the dates and wedding invitations are so important.
Knowing when to send them out ensures the best chance that your family and friends will be able to join you on the big day. They're also vital for your guests as invites contain important information like where to book accommodation, whether it's an adults-only event, and what the dress code is - basically everything they need to start planning!
Wedding invitations tend to have a lot of etiquette around them, from how to correctly word them to how far in advance to send them out. We've gone through all you need to know below, including which of your guests need a save the date (hint: it's not all of them) and how to go about sending 100 invites in the post!
READ MORE
What Is the Point of Save the Dates?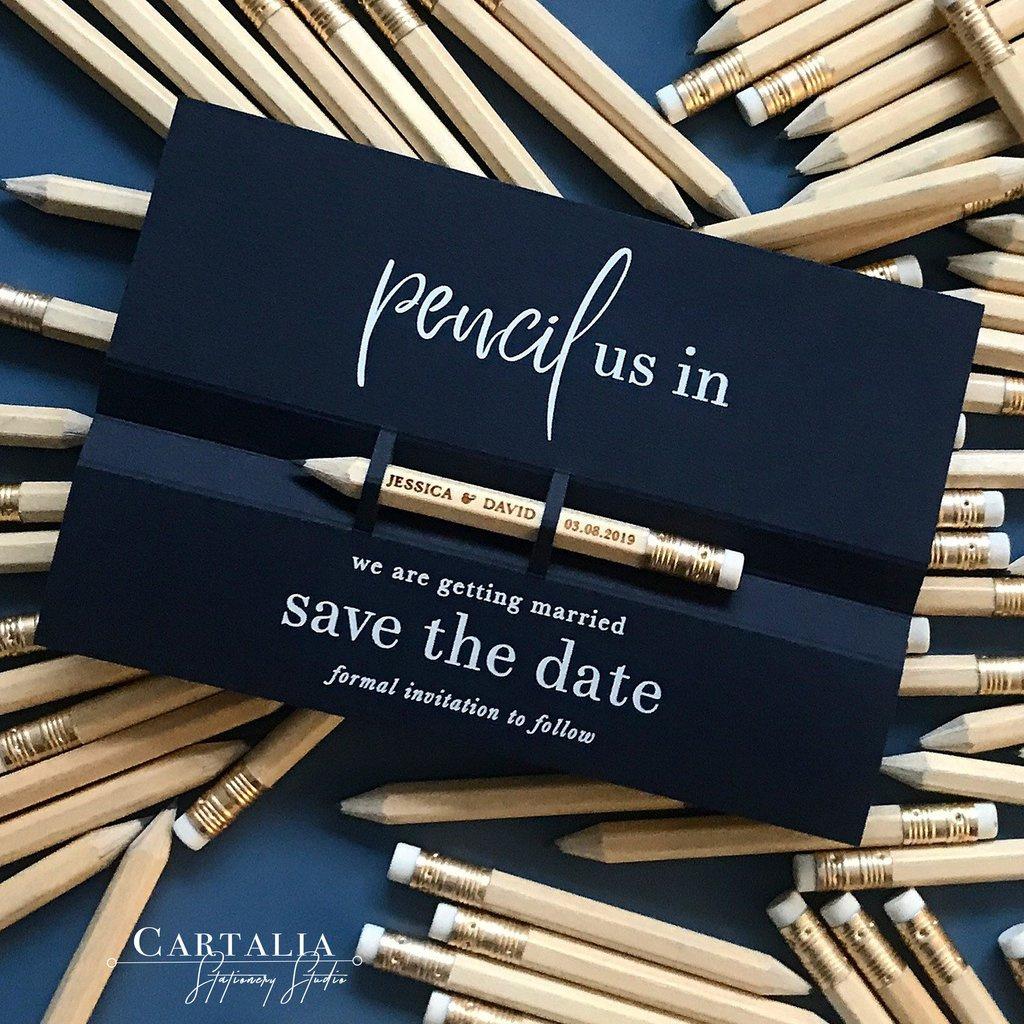 There are two different approaches you can take to your wedding invites and they hinge on whether you send save the dates. We'd always recommend sending these once your date and venue are confirmed: people live very busy lives and often book holidays and events a year in advance. If your wedding is during the peak summer season, you really need to get it in your guests' diaries as soon as you can.
It can seem to some like save the dates are a pointless extra expense, but that's not true. You don't have to send out paper save the dates. You can send gorgeous affordable e-vites through sites like Paperless Post or make your own on a free design site like Canva. Emailing or even WhatsApping them to your guests is a fab eco-conscious choice and it makes sure they don't lose the save the date.
That said, there's nothing better to set the tone for your wedding than a physical save the date. You can choose the same design as your future invites and give guests a taste of what to expect from your wedding. Either way, a save the date is pretty important if you're marrying at a busy time of year.
When Should You Send Save the Dates?
Save the dates are typically sent out six to 12 months before your wedding day. The top end of this is preferable as it gives your guests the most time to prepare and change their plans if necessary. Once your venue and wedding date are confirmed, there's no reason to delay sending out save the dates. Anytime from eight months to a year before your wedding is ideal.
It can feel sneaky, but if you're at the age where there are lots of weddings each summer, you want to get yours in the diary first. This means if another wedding comes up on that day, your friends are committed to yours first.
Who Do You Send Save the Dates To?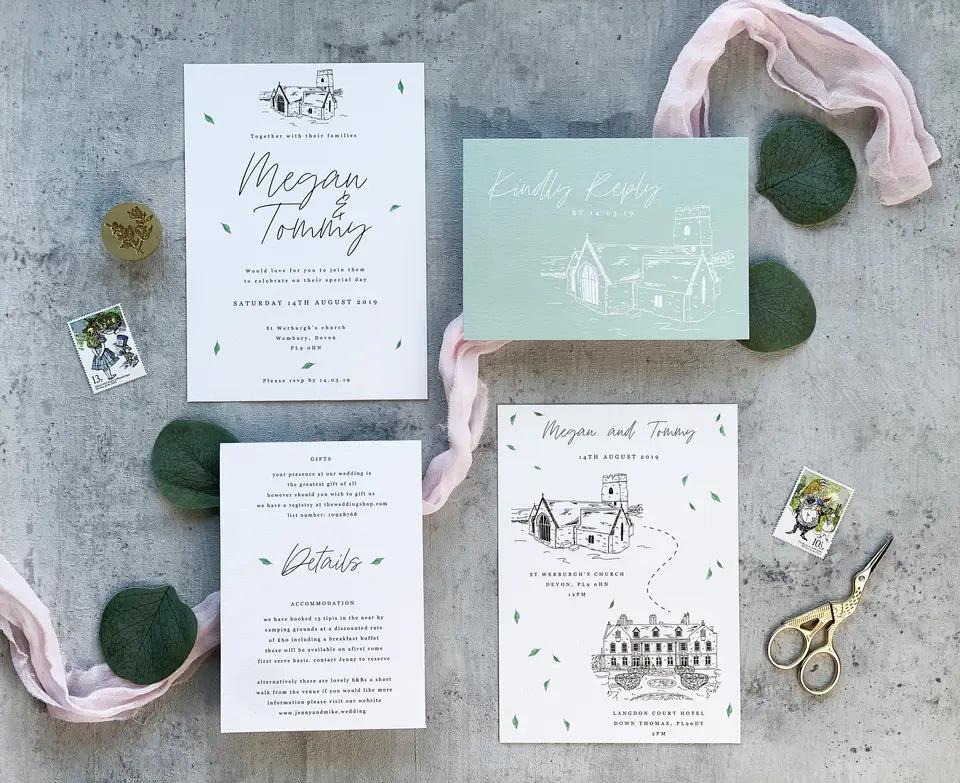 Save the dates should only be sent to guests who are invited to your whole wedding day. You do not send them to guests who are only invited for the evening reception. It can be very misleading and awkward if you send a save the date to an evening-only guest.
When Should You Send Wedding Invitations?
There are two different timelines for sending your wedding invitations depending on whether you sent save the dates.
If you haven't sent save the dates, wedding invitations should be sent out four to six months before your wedding date.
If you have sent save the dates, wedding invitations should be sent out at least eight weeks before of your wedding date. Under no circumstances should wedding invites be posted with less than six weeks until the wedding, and for guests who need to travel to the wedding we'd recommend even longer than eight weeks so they can book leave from work, accommodation and travel.
Your Wedding Stationery Timeline
Follow this free wedding stationery timeline if you're stuck on when to send your wedding invitations and save the dates.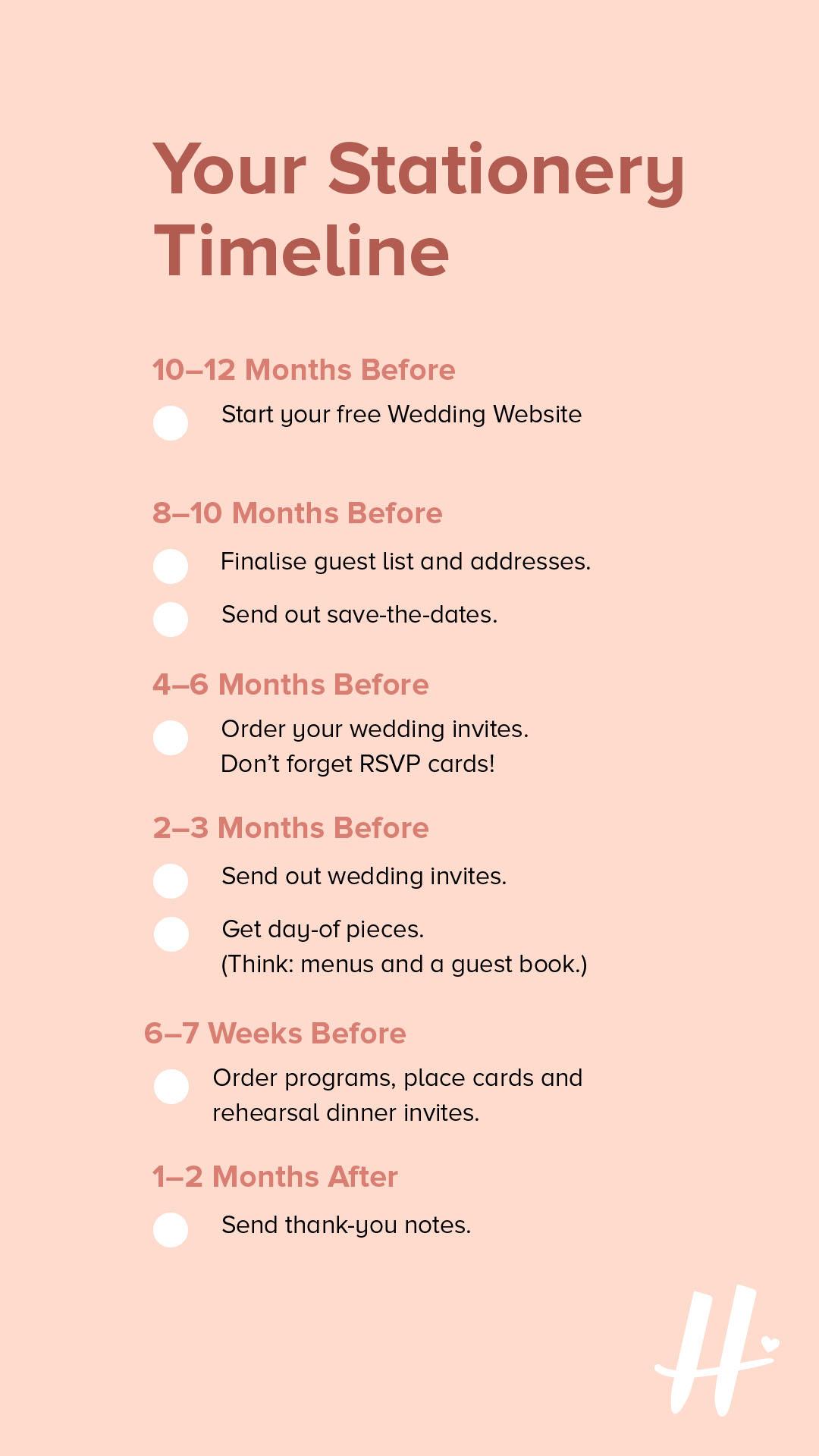 Your wedding stationery timeline should look something like this:
Do I Have to Send My Wedding Invitations By Post?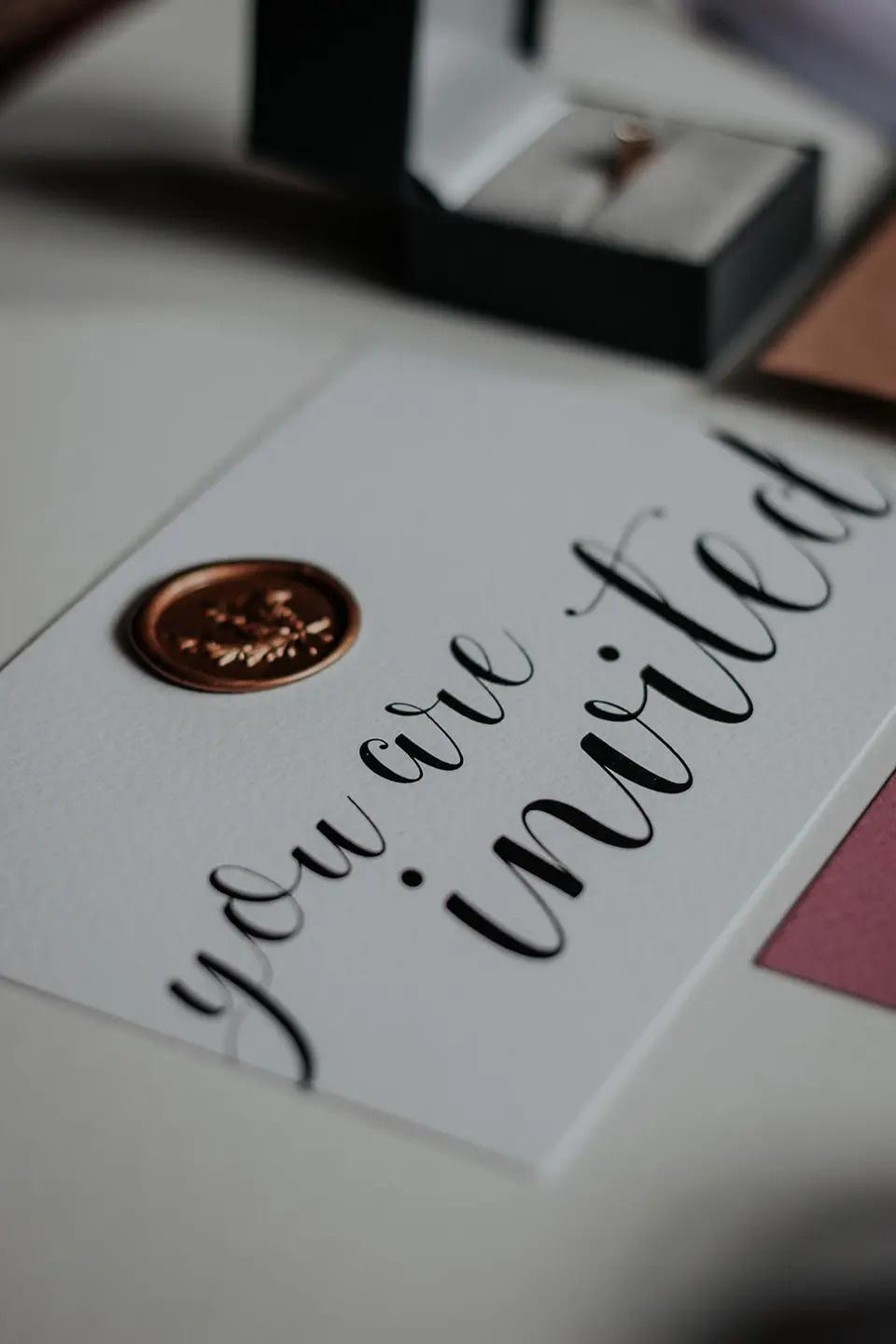 More couples are choosing the eco-friendly route of digital wedding invitations, but the majority will still send paper invites by post. Etiquette dictates that all your invitations should be mailed, so even if it's going to your next door neighbour or your parents, you post it. No invites should be delivered by hand.
There's some tips you should know before you send off your invitations:
Put together one full invitation, along with all the enclosures, and take it to your post office to get weighed and sized, so that you know how much postage will be required for each invitation.
Not every post office will offer this, but it is worth asking when you go to send them off if the post office can hand-cancel the invitations. Hand-cancelling means adding a postal mark by hand over the stamp so that it cannot be reused. Most of the time this is done by machines at the sorting office, but they can damage stuffed envelopes and leave dirty marks on them. If it can't be done, then let them go through the machine - no one remembers the envelope anyway.
Candle wax seals are accepted by the Royal Mail, however, there is a high chance they can get broken en route to your guests. If you're sealing your invites with wax seals, we'd recommend they go inside another envelope to protect them.
With a large number of letters to go out, you might want to think of ways of reducing your costs. One way is to use second class stamps, but you will need to factor the extra time these take to arrive into when you send your invites. You can also choose smaller, simpler designs that don't need to be sent as large letters. Consider what extras need to be in the invitations too - can your RSVPs be done online rather than in the form of response cards? Can you have FAQs on your wedding website rather than an information card?
If you need to know how to word your wedding invitations, we've got 17 templates you can copy now.